UPDATE 31. August 2021: The resistance begins NOW: Global non-compliance movement launched against medical tyranny + Important message from RFK, Jr., "We all need to resist" vaccine tyranny:
UPDATE 26. August 2021: THE ELITES OF THE WORLD ALREADY KNOW THAT IT IS THE END OF THEIR GAME - MILITARY INSIDER: They Panicked When They Saw The Future
UPDATE 24. August 2021: DOLORES CAHILL TEACHES US HOW TO STAND UP FOR OUR RIGHTS WHEN TRAVELLING
UPDATE 18. August 2021: PROF. DOLORES CAHILL SPEAKING IN BUDAPEST, AUGUST 18, 2021 + Warrant issued for the arrest of UCD Professor Dolores Cahill by the UK
UPDATE 13. August 2021: SACHA STONE'S LAZARUS INITIATIVE SYMPOSIUM BRINGS MORE TRUTH TO THE PEOPLE - JULY 2021
UPDATE 06. July 2021: Dark to Light - Eye Drop Media
UPDATE 15. May 2021: WORLD FREEDOM DAY - DOLORES CAHILL - END LOCKDOWN - TAKE OFF YOUR MASK!
UPDATE 10. March 2021: The Great Reset: Corporate Socialism, or 'Capitalism' with Chinese Characteristics
UPDATE 28. February 2021: Propaganda Crash: World Economic Forum Tweets "Lockdowns Improving Cities", Then Deletes Admitting It Was Wrong
Klaus Schwab is a child of Adolf Hitler's Germany, a police-state regime built on fear and violence, on brainwashing and control, on propaganda and lies, on industrialism and eugenics, on dehumanisation, hygene and "disinfection", and he is a great friend of China's Hitler Xi Jinping, but in reality he is with his WEF only the posterboy, while those who hold his strings also have most of the present western, west-depending or westernized governances of the states assembled by the UN in their pocket.
BUT THEY ALREADY HAVE LOST !
UPDATE 30. January 2021: Avoid the 'Great Reset' in Three Easy Steps. Sure, it may look rational, with all those numbers, charts and ratios, but the financial system is insane
UPDATE 28. January 2021: THE GREAT REOPENING: There's No Stopping It! --->>> 30. January 2021 + The Great Reopening (Video)
UPDATE 28. January 2021: Putin Gets It: Tech Giants Are Becoming Competitors To Nation-States
UPDATE 27. January 2021: Putin tells Davos that divided modern world facing 'real breakdown', with demographic struggles & echoes of 1930s pre-WW2 tensions & Russian President Putin Delivers Speech at Virtual World Economic Forum + all the UN buzzwords by its displacement Zsar.
UPDATE 26. January 2021: THE GREATER RESET with Dolores Cahill: Brave New World of Freedom: Solutions in the areas of Health and Travel
UPDATE 25. January 2021: THE GREATER RESET with Rosa Koire: UN Agenda 21 and The Great Reset – Dropping The Mask #TheGreaterReset
UPDATE 24. January 2021: The rise of the techno-fascist beast system is now 'in your face': It's called the Great Reset
UPDATE 22. January 2021: The 4IR is pushed wirh FEAR by Klaus Schwab and his cohorts - WE WILL OVERCOME THAT!Virtual Davos aims to heal pandemic wounds + Davos 2021: to achieve a 'great reset', we can't count on the same old globalists to lead the way
UPDATE 19. January 2021: After the already earlier announced cancellation of the WEF Davos event and scheduled postponement now also the gathering in Birkenstock / Switzerland seems to be off, while the cowards and gamers are hiding and only playing their sick games via the internet - to then dine and wine in police-city Singapore: World leaders to address virtual forum after Davos gathering postponed
UPDATE 16. December 2020: Great Reset: 61% Of Nations Have Decimated Liberty With COVID Restrictions - Human rights group warns that majority of world's countries have implemented "disproportionate, illegal, indefinite or unnecessary" restrictions
UPDATE 09. December 2020: APOCALYPSE & ARMAGEDDON - "Guardians" of governments and people: World elite have found a way to rule nations
UPDATE 08. December 2020: No Privacy, No Property: The World in 2030 According to the WEF
UPDATE 08. December 2020: Naomi Klein: The Great Reset Conspiracy Smoothie
UPDATE 06. December 2020: Your Guide To The Great Monetary Reset - The Corbett Report
UPDATE 05. December 2020: The Great Reset and Klaus Schwab
UPDATE 02. December 2020: The Great Reject Of The Great Reset - We Are the Power
UPDATE 29. November 2020: A Rebuttal to Klaus Schwab's Article on the Covid-19 Crisis
UPDATE 23. November 2020: The "Great Reset" And The Risk Of Greater Interventionism & The Great Reset Is Not A Conspiracy Theory! (And no one likes you, Klaus)
UPDATE 21. November 2020: Prince Charles is now selling his 'eco-fascist fantasy of the Great Reset' (to the Germans)
UPDATE 18. November 2020: The United Nations and the Origins of "The Great Reset"
UPDATE 03. November 2920: The Connection Between World War C & Psychological Processes Is Seriously Concerning
UPDATE 24. October 2020: Verified RFKjr message to worldwide rallies in 15 countries: The Global Resistance today will stage coordinated mass protests.
UPDATE 22. October 2020: The Great Reset EXPOSED (1 h Documentary)
PROTEST! - RESIST! - OVERCOME! - RFKjr
UPDATE 19. October 2020: World leaders are planning new lock downs to introduce "The World Debt Reset Program" which includes universal basic income and vaccination requirements
UPDATE 14. October 2020: Viral! World Lockdown Plan Leaked & Economic Hell on Earth Is Coming, Warns Gerald Celente & Atomic Bombshell: We Have Proof That Rothschilds Patented Covid-19 Biometric Tests in 2015
UPDATE 10. October 2020: The WEF/UN/China GREAT RESET forum set for January 2021 in Davos is DEAD ! - MUST WATCH: Now the "World Economic Forum" event planned from 21. of March in Birkenstock / near Luzern / Switzerland needs to be tackled.
UPDATE 02. October 2020: The Great Reset explained, in eloquent simple language.
UPDATE 13. September 2020: LIVE: Unauthorised anti-government protests take place in Minsk
UPDATE 12. September 2020: THE GREAT RESET (Explained!)
UPDATE 12. September 2020: Paris erupts in violence - Brutal police aggression against Yellow Vests and Corona protesters. & Munich Demo stopped by police & LIVE: Demo hits Leipzig despite EU-China summit cancellation & Anti-govt protesters gather in Madrid to demand Sanchez's resignation
UPDATE 10. September 2020: COVID-19: MASSIVE HARM FROM MASSIVE LIES … WHO'S GOING TO PRISON?
PROLOGUE: Shun, boycott and send all the heinous players from the "Great Reset" off to where they belong and join "THE GREATER RESET" !
ICYMI: WE DO NOT CONSENT & Corona and the Triumph of the Oligarchs - A new class of overlords are making their bid for world domination. & Something remarkable happened this August: How the pandemic sped up the passage to postcapitalism + No One is born Racist - Pure Joy of Friendship !
IMPORTANT HISTORY: Dumbing Down of the World (HD) - Propagandizing for Global Elitist Takeover (2008)
Tony Blair Calling for Digital IDs, Immunity Passports
By NEWS WIRE - 06. September 2020
One lesson we all should have learned from the early 2000s is that whatever issue or agenda Tony Blair is pushing should be viewed with suspicion, as it almost always ends up being nefarious. As one of history's most egregious living war criminals, he's damaged goods, and thus highly malleable by his career paymasters – the transnational banking elite.
Know that when a fully committed, bought-and-paid-for globalist like Tony Blair says "we need to learn to live with the virus" – what he really means is that we must first submit to 24/7 tracking and 365 day-a-year bio surveillance. Only then can we 'return to normal.' This is the basic script being dictated by the Five Eyes Alliance nations and their multilateral NGO proxies at the Bill & Melinda Gates Foundation, World Economic Forum in Davos, and the World Health Organization (WHO).
Note that the UK government are already moving towards changing existing laws on ID requirements to make way for new digital ID systems and immunity passports. his will most likely be done by bypassing due process and any real law review by the House of Lords (which Blair effectively dismantled during his tenure as PM). Combine this with the blatant rush towards a cashless society which accelerated after a fake story was intentionally circulated via the World Health Organisation back in March 2020 and through the global mainstream media which falsely claimed that COVID19 infections were being spread by people using cash.
Make no mistake: Blair's primary job as an agent of influence for the planetary oligarchical elite – is to advance the 'New Normal' agenda and nudge the public and governments closer to an embryonic world government structure…

No rest for the wicked, as Tony Blair relentless pushes a global surveillance agenda.
BBC reports…
Former Prime Minister Tony Blair has said it is "common sense to move in the direction of digital IDs" as part of efforts to fight coronavirus.
Mr Blair said there should be a record kept by the government of those vaccinated against the virus.
The government recently set out plans to change laws to enable the use of digital identity across the UK.
As prime minister, Mr Blair launched a compulsory ID card scheme, but it was scrapped by the coalition government.
Speaking to the BBC's Newscast podcast, he said that once a coronavirus vaccine is in use "you're going to want a record of the fact you've been vaccinated".
"You'll want a record kept by the government of who's been vaccinated – this will be essential, again, to restoring confidence," he added.
The former PM argued that improvements in technology meant privacy issues "can be dealt with".
"You don't need a large amount of information," he said adding: "People give a lot more information to their supermarkets than they do to the government."
Responding to Mr Blair's comments, Silkie Carlo, Director of Big Brother Watch – a civil liberties campaign group – said: "The idea of digital ID and vaccination checks could easily lead to a health apartheid that few would expect of a democratic country.
"Digital IDs would lead to sensitive records spanning medical, work, travel, and biometric data about each and every one of us being held at the fingertips of authorities and state bureaucrats.
"This dangerous plan would normalise identity checks, increase state control over law abiding citizens and create a honey pot for cybercriminals."
Mr Blair's comments come after the government announced plans to update existing laws on identity checking to allow digital identity "to be used as widely as possible".
It is does not propose resurrecting the ID card scheme, but is "exploring how secure checks could be made against government data," according to the government announcement.
Digital Infrastructure Minister Matt Warman said: "Digital technology is helping us through the pandemic and continues to improve the way we live, work and access vital services.
"We want to make it easier for people to prove their identity securely online so transactions can become even quicker – it has the potential to add billions to our economy."
Mr Blair was a keen advocate of ID cards for all UK citizens, as a way of combating terrorism after 9/11, but it was later billed as an "entitlement card" to combat benefit fraud and illegal workers…
Continue this story at the BBC
===
UPDATES:
The resistance begins NOW: Global non-compliance movement launched against medical tyranny
By Mike Adams - 31. August 2021
(Natural News) As RFK, Jr. recently stated in an interview (see below), the time has come for all people to take a stand against medical tyranny and say NO to the toxic vaccines, vaccine passports and medical mandates.
All around the world, informed, passionate citizens are rising up against medical tyranny, from the truckers in Australia to peaceful protesters in France, the UK and Canada. In the United States, the Tea Party Patriots have announced protests in 60 cities, with details at StopMedicalMandates.com.
The people of the world are increasingly realizing the plandemic was a malicious scamto mass murder innocent people while enslaving the people under tyrannical government rule. Covid internment camps are real and have been announced in Australia, New Zealand and the United States. The covid vaccine is so toxic that when a truck carrying Moderna vaccines overturned, the Dept. of Defense seized control over the area and brought in HAZMAT teams while closing the air space in order to contain the hazardous materials in the vaccines.
Yet we're all told they're safe enough to inject, of course. (But too dangerous to allow a spill on a public roadway.)
Fauci and the CDC are liars. The FDA is run by Big Pharma crooks. The vaccine manufacturers are mostly admitted felons who have long histories of carrying out crimes against innocent people. The vaccines are deliberately loaded with spike protein bioweapons as well as other mysterious ingredients that appear to be magnetic.
Those who take the vaccines are dying in record numbers, with now 623,000 adverse events reported to VAERS from the vaccines, and over 13,000 deaths. (The Swine Flu vaccine was pulled after just 25 deaths.)
The real death numbers in America are almost certainly above 500,000 right now, and globally, covid vaccines have no doubt already killed millions of people.
Hospitals have become murder factories that refuse to administer ivermectin. Instead, they murder people with ventilators and then claim they died "from covid." Nearly every mainstream medical hospital in North America is now staffed by mass murderers who are carrying out crimes against humanity on an unprecedented scale.
People are waking up like never before, and they've seen people they know and love killed by the covid vaccine (or the traumatic lockdowns). We are now seeing the beginning of the peaceful uprising against medical tyranny, and a true sleeping giant has been awakened.
We call for informed, peaceful non-compliance and resistance against medical tyranny. Do not commit violence against those who are carrying out the medical violence. We must assert our human rights in a peaceful, powerful way to halt the mass murder and even medical terrorism being unleashed against humanity.
Get full details in today's powerful Situation Update podcast:
Brighteon.com/3c3d8bfc-746b-4444-88c2-78e3688b904c
Important message from RFK, Jr., "We all need to resist" vaccine tyranny:
===
THE ELITES OF THE WORLD ALREADY KNOW THAT IT IS THE END OF THEIR GAME
MILITARY INSIDER: They Panicked When They Saw The Future
DECADES AGO! TOP SECRET TECHNOLOGY PREDICTED GREAT AWAKENING
By Morgan - 26. August 2021
This is YOUR CHANCE ! THE AWAKENING PROCESS - DO NOT BUY INTO FEAR !
===
PROF. DOLORES CAHILL SPEAKING IN BUDAPEST, AUGUST 18, 2021
Re-published on BITCHUTE August 28th, 2021.
Professor Dolores Cahill speaking at Doctors for the Truth, 2nd Scientific COVID conference, August 18, 2021 in Budapest, Hungary.
Shortly before speaking Prof. Cahill learned that UK had issued a warrant for her arrest.
"No one has the right to come into your house. No one has the right to tell you what to do and no one has the right to coerce you. This is unlawful and criminal behavior. We are free"
Conference organizer Caraka foundation.
===
DOLORES CAHILL TEACHES US HOW TO STAND UP FOR OUR RIGHTS WHEN TRAVELLING
Re-published on BITCHUTE August 24th, 2021. www.freedomairway.com https://www.freedomtravelalliance.com/
Dolores Cahill and Monica Smit have a discussion on how to go about standing up for your rights when travelling.
Knowledge is power...
===
Warrant issued for the arrest of UCD Professor Dolores Cahill
Prof Cahill has not appeared at hearings in London after an alleged illegal gathering
A bench warrant has been issued in London for the arrest of UCD professor Dolores Cahill, who has failed to turn up to a number of hearings.
The prominent Covid sceptic and anti-vaccination campaigner is facing charges arising out of an allegedly illegal rally in Trafalgar Square in September last year.
She is charged with others of holding a gathering on September 19th 2020 of more than 30 people in an outdoor public place during the pandemic. The other charge relates to holding a gathering of more than six people in any place.
The initial hearing was on June 16th, 2021 at Westminster Magistrates Court in what is known as a "single justice procedure". She was not required to attend that in person, but she was invited to submit a plea, which she did not do.
The court adjourned the matter to allow for a case management hearing on July 3rd. She did not attend that hearing. The case was adjourned again to give her an opportunity to be notified to July 20th, which she also did not attend.
Another attempt was made to contact her and she did not appear at the latest hearing on August 10th, at which stage a warrant was issued for her arrest. The case has been adjourned again until September 10th.
She gave her address as care of the Irish Freedom Party, Kandoy House, Fairview Strand, Dublin 3.
Claims
Prof Cahill resigned her position as the party chairperson in March following a speech she gave at an anti-lockdown rally in Herbert Park in Dublin on St Patrick's Day.
She quit four days after making claims that children who wore face masks were being "starved" of oxygen and would have lower IQ.
"Wake up parents. Oxygen is required for your brain to function and I am saying to the children and teenagers of the world, to their parents and teachers, the individual ministers and prime ministers across the world have failed you," she said.

"The reason that the globalists are pulling down the masks over your face is that oxygen-deprived people are easier to manipulate. If the police stopped doing criminal and unlawful behaviour, this thing would be over. If everybody just stopped wearing masks, this would be over."
It subsequently emerged that the party founder Hermann Kelly had written to her before her resignation telling her that her comments were "very unwise and, at best, a distraction from the strong anti-lockdown arguments the party has been making in the last 11 months."
Last month Prof Cahill was denied entry to the Dublin Bay South byelection count centre because she was not wearing a mask.
The independent candidate claimed she had an "inalienable right" to bodily integrity and was not required to wear a mask.
July 9th, 2021: Dublin Bay South byelection candidate Dolores Cahill was refused entry to the count centre after she refused to wear a mask. Video: Enda O'Dowd
Dolores Cahill, Professor, University College Dublin
Professor Cahill received her degree in Molecular Genetics from Trinity College Dublin (1989) and her Ph.D. in Immunology from Dublin City University in 1994. She was the group leader of the Protein Technology Group in the Max Planck Institute for Molecular Genetics, Berlin, Germany (1996-2003) She co-founded a biotechnology company, Protagen AG (www.protagen.de) in Dortmund to commercialize this technology. She was a Professor of Translational Science at the UCD School of Medicine and Medical Sciences from 2005 until March 2021 when she was removed as a lecturer because of her stance on this issue.
Her research, publication, and patent record are in high content protein/antibody arrays and their biomedical applications. Applications include the characterization of antibody specificity (including therapeutic antibodies), biomarker discovery validation, diagnostics, assay development, protein-interaction studies, proteomics, large-scale/systems biology research.
For the past ten years, she has been on a number of Science Advisory & Review Boards, including for BMBF/DLR in Germany; BBSRC in the UK; Vinnova in Sweden. She has received prizes for her research, including the prestigious BMBF 'BioFuture' Award from the German Minister of Science. She was awarded the Federation of European Biochemical Societies (FEBS) 2009 Award for her research & its significance. Other recipients of this award include Prof. J. Craig Venter & Prof. Robert Huber.
===
SACHA STONE'S LAZARUS INITIATIVE SYMPOSIUM BRINGS MORE TRUTH TO THE PEOPLE - JULY 2021
Re-published on BITCHUTE August 13th, 2021.
Sacha Stone's Lazarus Initiative Symposium Brings More Truth To The People With Christiane Northrup & Prof. Dolores Cahill, July 2021.
Prof. Dolores Cahill. Please Share...
https://biotech-atelier.com/speakers/prof-dolores-cahill/
Christiane Northrup
https://www.drnorthrup.com/
===
Dark to Light - Eye Drop Media
Eye Drop Media Published July 6, 2021 Rumble
Rumble — I'm pleased to announce after a long absence, Eye have returned with a new video - Dark to Light. The Great Awakening.
This video is a one-off creation - and, as such, it is almost four times as long as my usual videos. At 518 seconds long.....every second counts. I hope you enjoy it. :)
Dark to Light is a visual journey through darkness into the light. As we continue watching the greatest show in history and welcome in a new earth together...always remember - 'Where we go one, we go all'.
This video took me a very long time to create. I'm still in the process of producing more creative work, and I (Eye) do hope to get back into more regular content production soon.
===
DOLORES CAHILL - END LOCKDOWN - TAKE OFF YOUR MASK!
Re-published on BITCHUTE August 16th, 2021. WORLD FREEDOM DAY 15. May 2021
===
The Great Reset: Corporate Socialism, or 'Capitalism' with Chinese Characteristics
CLG Exclusive: The Great Reset: Corporate Socialism, or 'Capitalism' with Chinese Characteristics
By CLG Founder, Michael Rectenwald, Ph.D. - 10. March 2021
Welcome to my city - or should I say, "our city." I don't own anything. I don't own a car. I don't own a house. I don't own any appliances or any clothes.
It might seem odd to you, but it makes perfect sense for us in this city. Everything you considered a product, has now become a service. We have access to transportation, accommodation, food and all the things we need in our daily lives. One by one all these things became free, so it ended up not making sense for us to own much.1
This is the vision of a blogger for the World Economic Forum (WEF). This report from the future to the past, our present, is not "a utopia or dream of the future," we are told. Yet the future just so happens to meet all the criteria of the Great Reset: low to no carbon emissions, nearly 100% reusable products, "sustainability," a happy, compliant population.
We shall see that our concern about the Great Reset is not, as the New York Times would have it, a baseless conspiracy theory.2 Rather, the Great Reset is not a conspiracy at all; it's an openly avowed plan.
The Great Reset is a phrase first used by Klaus Schwab and the WEF to describe a new kind of capitalism. In their book, COVID-19: The Great Reset, WEF founder and executive chairman Klaus Schwab and Thierry Malleret write that the COVID-19 crisis should be regarded as an "opportunity [that can be] seized to make the kind of institutional changes and policy choices that will put economies on the path toward a fairer, greener future."3
Thus, the Great Reset aims to use COVID-19 as an "opportunity" to reset capitalism in order to address climate change and to bring about so-called economic "fairness." We know what the COVID crisis is, although we may disagree on its dangers and our governments' responses to it. And we know what climate change is, although disagreements about its dangers and causes abound. But what is this "fairer" future, and how would the Great Reset bring it about?
The Great Reset would replace shareholder capitalism, or neoliberalism, and universalize "stakeholder capitalism." Stakeholder capitalism involves the consideration of "customers, suppliers, employees, and local communities"4 in addition to shareholders in the business operations of the world's major corporations and governments. A stakeholder is anyone or any group that stands to benefit or lose from corporate behavior—other than competitors, we may suppose. Stakeholder capitalism involves changes to the behavior of corporations with respect to carbon use but also in terms of the distribution of benefits and other externalities that corporations produce. It means not only corporate cooperation but also government intervention in the economy. Schwab and Malleret promote "the return of 'big' government." If "the past five centuries in Europe and America" have taught us anything, they assert, it is that "acute crises contribute to boosting the power of the state. It's always been the case and there is no reason why it should be different with the COVID-19 pandemic."5
Schwab and Malleret typically pit "stakeholder capitalism" against "neoliberalism." Neoliberalism is, according to Schwab and Malleret, "a corpus of ideas and policies that can loosely be defined as favouring competition over solidarity, creative destruction over government intervention and economic growth over social welfare."6 Although "neoliberalism" is a weasel word that changes meanings depending on the user, Schwab and Malleret deploy the term to refer to what is otherwise known as the free market. Stakeholder capitalism is thus opposed to the free enterprise system, to the competition of the free and open market. Stakeholder capitalism means economic planning so that production and consumption tend toward a greener, fairer economy. We may assume that the obverse of this is also true. That is, corporate-state endeavors that do not tend to benefit stakeholders, according to WEF principles, like the Keystone Pipeline project in the U.S. for example, must be abandoned.
Stakeholder capitalism includes not only the corporate-state response to ecological issues such as climate change, "but also rethinking their commitments to already-vulnerable communities within their ecosystems."7 This is the social justice aspect of stakeholder capitalism and the Great Reset. These special stakeholders include black, indigenous, and people of color (BIPOC), and other special identity groups.
The collectivist planners of the Great Reset intend to drive ownership and control of production to those enrolled in "stakeholder capitalism" and away from other, non-compliant companies. While these corporate stakeholders would not necessarily be monopolies per se, the goal of the WEF is to vest as much control over production and distribution in these corporate stakeholders as possible, while eliminating producers whose products or processes are deemed either unnecessary or inimical. "Every country, from the United States to China, must participate, and every industry, from oil and gas to tech, must be transformed," writes Schwab.
Because the Great Reset vests power and control in major corporations and the state, it does not represent standard "socialism" or "communism" in the usual senses of those terms. It does, however, represent a kind of socialism. I have referred to this system variously as "neo-feudalism,"8 "corporate socialism,"9 and as "capitalism with Chinese characteristics."10 Each of these designations captures something about this system that the Great Reset envisions and aims to bring about. The WEF anticipates a neo-feudalist, corporate-state-run socialism that would resemble the Chinese communist system of state-run capitalism under Communist Party rule, only with corporate partners controlling much more decision-making than in China. It involves a decidedly two-tiered system, with favored corporations and the state on top, and "actually existing socialism" for the vast majority—like state socialism, only with the role usually reserved for the state under standard socialism undertaken by corporate-state partners of the stakeholder economy—like feudalism, only with an enhanced, supposedly comfortable serfdom.
The Great Reset would bring about what I'm calling "corporate socialism" or "'capitalism' with Chinese characteristics." I'll explain.
First, by corporate socialism, I don't mean what Democratic socialists and other leftists mean by that term—"corporate welfare" including tax cuts and bailouts for corporations at the expense of workers, etc. My use follows the late historian and Hoover Institute scholar, Anthony B. Sutton:
Old John D. Rockefeller and his 19th century fellow capitalists were convinced of one absolute truth: that no great monetary wealth could be accumulated under the impartial rules of a competitive laissez faire society. The only sure road to the acquisition of massive wealth was monopoly: drive out your competitors, reduce competition, eliminate laissez-faire, and above all get state protection for your industry through compliant politicians and government regulation. This last avenue yields a legal monopoly, and a legal monopoly always leads to wealth.
This robber baron schema is also, under different labels, the socialist plan. The difference between a corporate state monopoly and a socialist state monopoly is essentially only the identity of the group controlling the power structure...We call this phenomenon of corporate legal monopoly—market control acquired by using political influence—by the name of corporate socialism.
I recognize that monopolies are rare, and that corporate socialism is never fully achieved. I point to a tendency toward corporate socialism via a relational networking of the state with preferred corporate producers. The corporate socialist tendency is toward a two-tiered economy, with would-be monopolies and the state on top, and "actually existing socialism" for the majority. As Roger Scruton noted, "[a]ctually-existing socialism" is a "[t]erm used in the former communist countries to describe them as they really were, rather than as the official theory required them to be."11 Corporate socialism involves a new actually existing socialism.
'Capitalism' with Chinese characteristics, on the other hand, represents a play on the Chinese Communist Party's description of its economic system. Several decades ago, as China's growing reliance on the for-profit sectors of its economy could no longer be credibly denied by the CCP, its leadership approved the slogan "socialism with Chinese characteristics" to describe its economic system.12 Formulated by Deng Xiaoping, the phrase became an essential component of the CCP's attempt to rationalize Chinese capitalist development under a socialist political system.
According to the party, the growing privatization of the Chinese economy was to be a temporary phase—lasting as long as a hundred years according to some party leaders—on the way to a classless society of full socialism-communism. The party leaders claimed, and still maintain, that socialism with Chinese characteristics was necessary in China's case because China was a "backward" agrarian country when socialism was introduced—too early, it was suggested. China needed a capitalist booster shot.
With the slogan, the party was able to suggest that China had been an exception to the orthodox Marxist position that socialism arrives only after the development of capitalism—although Marx himself deviated from his own formula late in life. At the same time, the slogan allowed the CCP to confirm the orthodox Marxist position. China's socialist revolution had come before developed industrial capitalism—an exception to orthodox Marxism. Capitalism was thus introduced into China's economic system later—a confirmation of orthodox Marxism.
Stripped of its socialist ideological pretensions, socialism with Chinese characteristics, or the Chinese system itself, amounts to a socialist or communist state increasingly funded by capitalist economic development. The difference between the former Soviet Union and contemporary China is that when it became obvious that a socialist economy had failed, the former gave up its socialist economic pretenses, while the latter did not.
Whether the CCP leaders believe their own rhetoric or not, the ideological gymnastics on display are nevertheless spectacular. On its face, the slogan embeds and glosses over a seemingly obvious contradiction in an attempt to sanctify or "re-communize" Chinese capitalist development as a precondition of full socialism-communism.
I'm not the first to make a play on the CCP's rationalization of China's capitalist development with the phrase "capitalism with Chinese characteristics." Yasheng Huang et al. have written a book by the same title.13 But for my purposes, the work of scholar Wei Zhao ably characterizes the Chinese system in "What is capitalism with Chinese characteristics?":
[The] Chinese social structure is a kind of relational market, which has a tributary State on the top and [the] remaining part is composed by small merchant capitalists, without any middle class in between. Therefore[,] there is no separate sphere of "economy" or "market" from [the] political State or communitarian society.14
The Great Reset, I am suggesting, effectively represents the development of the Chinese system in the West, only in reverse. Whereas the Chinese political class began with a socialist political system and introduced "capitalism" (or privately held for-profit institutions) later, the West began with capitalism and is aiming to implement a socialist political system now. It's as if the Western oligarchy looked to the "socialism" on display in China, and said, "yes, we want it." This Chinese-style system would include vastly increased state intervention in the economy on the one hand, and the kind of authoritarian measures that the Chinese government uses to control the population, on the other.
Now that the objectives, as I see them, are on the table, let's look at contemporary phenomena and how they are moving us in this direction.
First, the lockdowns. The COVID-19 lockdowns have been moving us toward the corporate socialism of the Great Reset. The draconian lockdown measures employed by leaders of nation-states, regions, and cities just so happen to be doing the work that corporate socialists like the WEF and their collaborators want done. In addition to destabilizing nation-states, these policies and politics are helping to destroy small businesses, thus eliminating competitors.
As the Foundation for Economic Education (FEE) points out, in the U.S., the lockdowns and riots have combined to level a one-two punch that is knocking out millions of small businesses - "the backbone of the American economy" - all across America. FEE reported that
7.5 million small businesses in America are at risk of closing their doors permanently. A more recent survey showed that even with federal loans, close to half of all small business owners say they'll have to shut down for good. The toll has already been severe. In New York alone, stay-at-home orders have forced the permanent closure of more than 100,000 small businesses.15
As small businesses have been crushed by the draconian lockdowns, corporate giants like Amazon have thrived like never before. As BBC News noted, at least three of the tech giants—Amazon, Apple, and Facebook—appreciated massive gains during the lockdowns. During the three months ending in June 2020, Amazon's "quarterly profit of $5.2bn (£4bn) was the biggest since the company's start in 1994 and came despite heavy spending on protective gear and other measures due to the virus."16 Amazon's sales rose by 40 percent in the three months ending in June.
As reported by TechCrunch, Facebook and its WhatsApp and Instagram platforms saw a 15 percent rise in users, which brought revenues to a grand total of $17.74 billion in the first quarter.17 Facebook's total users climbed to 3 billion in March 2020, or two-thirds of the world's internet users, a record. Apple's revenues soared during the same period, with quarterly earnings rising 11 percent year-on-year to $59.7 billion. "Walmart, the country's largest grocer, said profits rose 4 percent, to $3.99 billion," during the first quarter of 2020, as reported by the Washington Post.18 (It is interesting to note that the owner of the Washington Post is also the founder and CEO of Amazon. And the Post has supported state lockdowns and closures that have greatly benefitted Amazon.)
More recent Yelp data indicates that 60% of business closures due to the mandated coronavirus lockdowns, closures, and partial closures are now permanent.19 Meanwhile, the corporate giants have consolidated their grip on the economy, as well as their power over individual expression on the Internet and beyond. Thus, it would appear that the covid lockdowns, shutdowns, and partial closings are just what the Great Resetters ordered, although I am not hereby suggesting that they did order them. But the lockdowns have done much work toward resetting the economy in the direction of the Great Reset. They have eliminated competition for the corporate would-be monopolists and moved us in the direction of the two-tiered, neo-feudalistic, corporate-socialist economy.
The second element that I'll explain in terms of the Great Reset may not be as obvious as the first, because it is ideological. Just how do the planners mean to establish the reset ideologically? That is, how would a reset of the mass mind come to pass that would allow for the many elements of the Great Reset to be put into place—without mass rebellion, that is? After all, if the Great Reset is to take hold, some degree of conformity on the part of the population will be necessary—despite the enhanced, extended, and more precise control over the population that transhumanist technology and a centralized digital currency would afford.
This is the function of ideology. Ideology, as the Marxist historian of science Richard Lewontin has argued, works "by convincing people that the society in which they live is just and fair, or if not just and fair then inevitable, and that it is quite useless to resort to violence."20 Ideology establishes the "social legitimation" that Lewontin sees as necessary for gaining the assent of the ruled. "The battleground is in people's heads, and if the battle is won on that ground then the peace and tranquility of society are guaranteed."21 Ideology on this account is not the same as world view. It is rather the mental programming necessary for domination and control short of the use of force. Ideological indoctrination is easier, less messy, and less expensive than state and state-supported violence.
Some might argue that the ideology of the Great Reset is simply socialist. After all, in many respects, socialist ideology supports what the Great Reset promises to deliver. There are those who would welcome, on socialist grounds, the "fairness," "equality," or "equity" that the Great Reset promises. Socialists might overlook or excuse the oligarchical control of society on the basis of the supposed fairness, equality, or equity among the mass of the population, and on the presumption that the oligarchy will be overthrown in the not-so-distant future. Socialism embeds a levelling predisposition that puts a premium on "equality" among the visible majority, even when that equality comes as a great loss for many otherwise "middle-class" subjects. In fact, when I briefly entertained the rantings of members of the Revolutionary Communist Party, USA,22 including its leader, Bob Avakian, they admitted to me that worldwide socialism would mean reduced standards of living for much of the world, especially in the United States. They had no problem with this; in fact, they seemed to relish the prospect. No doubt, Ludwig Von Mises suggested, socialism is fueled by resentment and envy for the property owner. Much could be said about socialists' apparent approval, or at least conditional and temporary acceptance, of big monopolistic oligarchical corporatists and their preference for big business over small.23 Socialists see monopolization under capitalism as inevitable, as necessary for producing a more consolidated target to be overthrown, and as a sign of the imminent collapse of capitalism and the coming socialist-communist apocalypse.
Although socialist ideology supports the Great Reset, wokeness actually suits it better. As I write in Beyond Woke, "[a]ccording to the social justice creed, being 'woke' is the political awakening that stems from the emergence of consciousness and conscientiousness regarding social and political injustice. Wokeness is the indelible inscription of the awareness of social injustice on the conscious mind, eliciting the sting of conscience, which compels the newly woke to change their beliefs and behaviors."24 Wokeness is enhanced awareness of social and political injustice and the determination to eradicate it. But what could wokeness have to do with the Great Reset?
Wokeness is not aimed at the sufferers whose complaints, or imagined complaints, it means to redress. Wokeness works on the majority, the supposed beneficiaries of injustice. It does so by making the majority understand that it has benefitted from "privilege" and preference—based on skin color (whiteness), gender (patriarchy), sexual proclivity (heteronormativity), birthplace (colonialism, imperialism, and first worldism), gender identity (cis gender privilege), and the domination of nature (speciesism)—to name some of the major culprits. The list could go on and is emended, seemingly by the day. This majority must be rehabilitated. The masses must understand that they have gained whatever advantages they have hitherto enjoyed on the basis of the unfair treatment of others.
And what are the effects of being repeatedly reprimanded as such, of being told that one has been the beneficiary of unmerited "privilege," that one's relative wealth and well-being have come at the expense of oppressed, marginalized, and misused Others? Shame, guilt, remorse, unworthiness. And what are the expected attitudinal and behavioral adjustments to be taken by the majority? They are to expect less. Under woke ideology, one will be expected and more likely to forfeit one's property and rights, because even one's property and rights, nay, especially one's property and rights, have come at the expense of others.
Thus, wokeness works by habituating the majority to the reduced expectations of the Great Reset. Wokeness indoctrinates the majority into the propertyless future (for them at least) of the Great Reset, while gratifying the left, its main ideological propagators, with a sense of moral superiority, even as they too are scheduled to become bereft of prospects.
Cancel culture is a tool of woke ideology, a weapon for debunking the "privileged," a levelling perfectly aligned with resetting the economy. Cancel culture not only reduces the status of its victims but also it serves a premonitory role for others, the onlookers of cancellations. Cancel culture keeps the majority in line as wokeness erases their "privilege," drawing down the majority into the propertyless future.
Woke ideology extends well beyond its application to social groups, however. It is being institutionalized in schools, cultural institutions, the media and social media, and, most critically for the Great Reset, in corporate policies and even on the stock exchanges. The market has instituted an environmental, social, and governance index (ESG) to allow investors to direct investments toward ESG-worthy companies. While this index serves merely as a recommendation at present, indications are that banks, asset managers, and other networked corporate institutions may use the scores as means for squeezing non-compliant, non-woke players out of the market.
Blackrock, Inc., the world's largest asset manager, is solidly behind the woke Great Reset program. In a 2021 letter to CEOs,25 Blackrock CEO Larry Fink declares that "climate risk is investment risk," and that "the creation of sustainable index investments has enabled a massive acceleration of capital towards companies better prepared to address climate risk." Linking the pandemic to climate change, Fink states that the pandemic accelerated rather than decreasing the flow of funds toward sustainable investments. Using the language of the WEF, Fink suggests companies that take corporate stakeholders into account will see the lion's share of investments in the future:
We have long believed that our clients, as shareholders in your company, will benefit if you can create enduring, sustainable value for all of your stakeholders…
As more and more investors choose to tilt their investments towards sustainability-focused companies, the tectonic shift we are seeing will accelerate further. And because this will have such a dramatic impact on how capital is allocated, every management team and board will need to consider how this will impact their company's stock.
Coming from the CEO of Blackrock, Fink's letter is more than a report to CEOs. It is an implicit threat.
Big Tech stands to gain directly from the Great Reset agenda. This cartel's attempts to eliminate competing platforms and views are part of its monopolistic consolidation efforts. Mainstream and social media players censor all views that run contrary to the promoted, official narratives regarding climate change, COVID, vaccines, systemic racism, transgenderism, and all the other essential narrative elements of the Great Reset. In sum, Big Digital Tech represents the leading edge and the ideological communications apparatus of corporate socialism.
While every aspect of the Great Reset involves technology, according to Schwab, the Great Reset will be expedited by "the Fourth Industrial Revolution." The Fourth Industrial Revolution is a topic worthy of book-length treatises. I will merely offer a rough sketch today. The Fourth Industrial Revolution involves transhumanism, which includes the expansion of genomics, nanotechnology, and robotics and their penetration into human bodies and brains. Of course, with the greater incorporation of robotics in production, the fourth Industrial Revolution involves the redundancy of human labor in increasing sectors, to be replaced by automation. Estimates are that 47% of all current jobs may be eliminated by 2030. But moreover, Schwab hails the use of nanotechnology and brain scans to predict and preempt human behavior.
The Great Reset means the issuance of medical passports, soon to be digitized, as well as the transparency of medical records inclusive of medical history, genetic makeup, and disease status. But it could include the implanting of microchips that would read and report on genetic makeup and brain states such that "[e]ven crossing a national border might one day involve a detailed brain scan to assess an individual's security risk."26
On the genomic front, the Great Reset includes advances in genetic engineering and the fusion of genetics, nanotechnology, and robotics.
In military terms, the Great Reset entails the creation of new battle spaces including cyberspaces and the human brain as a battle space.
In terms of governance, the Great Reset means increasingly centralized, coordinated, and expanded government and "governmentalities," the convergence of corporations and states, and the digitalization of governmental functions, including, with the use of 5G and predictive algorithms, real-time tracking and surveillance of bodies in space or the "anticipatory governance" of human and systems behavior.
All this being said, the Great Reset is but a coordinated propaganda and public relations campaign shrouded under a cloak of inevitability. Rather than a mere conspiracy theory, the Great Reset is the "wishful thinking"27 of socioeconomic planners to have corporate stakeholders and governments adopt the desiderata of the WEF. Judging by the WEF's extensive list of corporate partners,28 and the participation of nation states, it appears to be succeeding.
1 Auken, Ida. "Here's How Life Could Change in My City by the Year 2030." World Economic Forum. World Economic Forum. Accessed February 18, 2021, https://www.weforum.org/agenda/2016/11/how-life-could-change-2030/.
2 Davey Alba, "The Baseless 'Great Reset' Conspiracy Theory Rises Again," New York Times, Nov. 17, 2020, https://www.nytimes.com/live/2020/11/17/world/covid-19-coronavirus#the-baseless-great-reset-conspiracy-theory-rises-again.
3 Klaus Schwab and Thierry Malleret, COVID-19: The Great Reset (n.p.: Forum Publishing, 2020), p. 57.
4 Kokemuller, Neil. "Does a Corporation Have Other Stakeholders Other Than Its Shareholders?" Small Business - Chron.com. Chron.com, October 26, 2016, https://smallbusiness.chron.com/corporation-other-stakeholders-other-its-shareholders-63538.html.
5 Schwab and Malleret, COVID-19, pp 88-89.
6 Schwab and Malleret, COVID-19, p. 78.
7 Forum, World Economic. "The Bold Steps Business Leaders Must Take On Social Justice." Forbes. Forbes Magazine, January 26, 2021, https://www.forbes.com/sites/worldeconomicforum/2021/01/25/the-bold-steps-business-leaders-must-take-on-social-justice/?sh=113639621e61.
8 Rectenwald, Michael. "What Is the Great Reset? Part I: Reduced Expectations and Bio-Techno-Feudalism: Michael Rectenwald," Mises Institute. Mises Institute, December 11, 2020, https://mises.org/wire/what-great-reset-part-i-reduced-expectations-and-bio-techno-feudalism.
9 Rectenwald, Michael. "The Great Reset, Part II: Corporate Socialism: Michael Rectenwald." Mises Institute. Mises Institute, December 22, 2020, https://mises.org/wire/great-reset-part-ii-corporate-socialism.
10 Rectenwald, Michael. "The Great Reset, Part III: Capitalism with Chinese Characteristics: Michael Rectenwald." Mises Institute. Mises Institute, December 28, 2020. https://mises.org/wire/great-reset-part-iii-capitalism-chinese-characteristics.
11 Palgrave Macmillan Dictionary of Political Thought, by Roger Scruton, 3d ed. (New York: Macmillan Publishers, 2007), s.v. "Actually existing socialism." Credo Reference. http://proxy.library.nyu.edu/login.
12 Ian Wilson, "Socialism with Chinese Characteristics: China and the Theory of the Initial Stage of Socialism," Politics 24, no. 1 (September 2007): 77–84.
13 Huang, Yasheng, Sally Stein, and Allan Sekula. Capitalism with Chinese Characteristics: Entrepreneurship and the State. Cambridge: Cambridge University Press, 2010.
14 Zhao, Wei. "What Is Capitalism with Chinese Characteristics? Perspective on State, Market, and Society." Research and Regulation: Colloque International, 2015, p. 4.
15 Jon Miltmore and Dan Sanchez, "America's Small Business Owners Have Been Horribly Abused during These Riots and Lockdowns. That Will Have Consequences," Foundation for Economic Education (FEE), June 5, 2020, https://fee.org/articles/america-s-small-business-owners-have-been-horribly-abused-during-these-riots-and-lockdowns-that-will-have-consequences/.
16 "Amazon, Facebook and Apple Thriving in Lockdown," BBC, July 13, 2020, https://www.bbc.com/news/business-53602596.
17 Lucas Matney, "The Lockdown Is Driving People to Facebook," TechCrunch, Apr. 29, 2020, https://techcrunch.com/2020/04/29/the-quarantine-is-driving-record-usage-growth-at-facebook/.
18 Abha Bhattarai, "Sales Soar at Walmart and Home Depot during the Pandemic," Washington Post, May 19, 2020, https://www.washingtonpost.com/business/2020/05/19/walmart-earnings-economy-coronavirus/.
19 Sundaram, Anjali. "Yelp Data Shows 60% of Business Closures Due to the Coronavirus Pandemic Are Now Permanent." CNBC. CNBC, December 11, 2020. https://www.cnbc.com/2020/09/16/yelp-data-shows-60percent-of-business-closures-due-to-the-coronavirus-pandemic-are-now-permanent.html.
20 R.C. Lewontin, Biology as Ideology: The Doctrine of DNA (New York: HarperPerennial, n.d.), p. 6.
21 Lewontin, Biology as Ideology, p. 7.
22 "The Voice of the Revolutionary Communist Party, USA." REVCOM.US - March 8, 2021. Accessed March 8, 2021. https://revcom.us/.
23 Matt Bruenig, "Small Businesses Are Overrated," Jacobin, Jan. 16, 2018, https://jacobinmag.com/2018/01/small-businesses-workers-wages.
24 Rectenwald, Michael. Beyond Woke. Nashville, TN: New England Review Press, 2020, pp. 7-8, https://www.amazon.com/dp/1943003378/.
25 Fink, Larry. "Larry Fink CEO Letter." BlackRock. Blackrock, Inc. Accessed March 9, 2021. https://www.blackrock.com/corporate/investor-relations/larry-fink-ceo-letter#.
26 Klaus Schwab and Nicholas Davis, Shaping the Future of the Fourth Industrial Revolution: A Guide to Building a Better World (New York: Currency, 2018), p. 173.
27 Alberto Mingardi, "The Great Reset: Between Conspiracy and Wishful Thinking," Library of Economics and Liberty (Econlib), Dec. 1, 2020, https://www.econlib.org/the-great-reset-between-conspiracy-and-wishful-thinking/.
28 Layton, Jeroen Ouwehand and Matthew, Greg Day, and Chris Hardesty. "Partners." World Economic Forum. Accessed March 7, 2021, https://www.weforum.org/partners/.
*****
CLG Founder Michael Rectenwald is the author of 11 books, including the most recent, Thought Criminal. He was Professor of Liberal Arts at NYU from 2008 through 2019.
===
Propaganda Crash: World Economic Forum Tweets "Lockdowns Improving Cities", Then Deletes Admitting It Was Wrong
If there was any doubt that economic lockdowns supposedly inspired by the Covid pandemic are the peak in globalist propaganda, it disappeared not so "quietly" once and for all at 5:48am ET on Saturday, when the globalist organization which recently unleashed such lunatics as Klaus Schwab, best known for revealing the endgame with his book COVID-19: The Great Reset, deleted a that "Lockdowns are quietly improving cities around the world."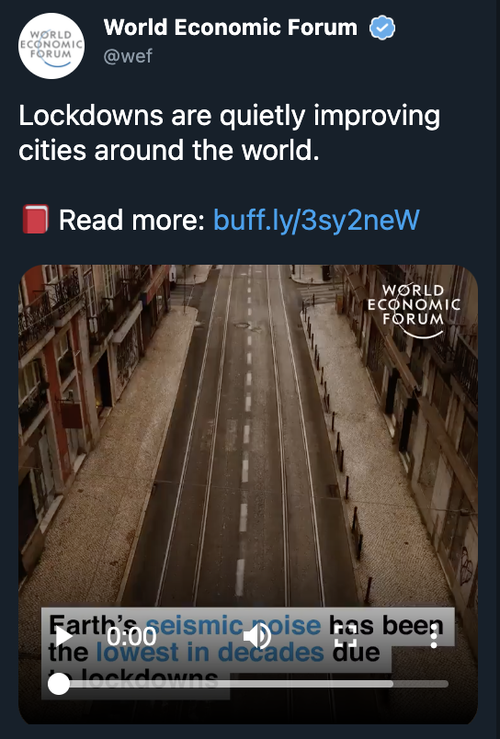 Remarkably, the WEF's propaganda tweet - which was was accompanied by a video showing deserted streets and silent factories, that noted a record drop in carbon emissions and linked to an article claiming that silent cities contributed to better detection of minor earthquakes (because millions of workers losing their jobs is clearly less important than being able to measure the next M2 quake to the 8th significant digit) - survived just a few hours following a barrage of mockery and outraged comments.
Just before 6am ET on Saturday, the WEF finally deleted the tweet, admitting in a subsequent highly ratioed tweet that "lockdowns aren't "quietly improving cities" around the world" despite still insisting that the restrictions have been "an important part of the public health response to Covid-19."
We're deleting this tweet. Lockdowns aren't "quietly improving cities" around the world. But they are an important part of the public health response to COVID-19. pic.twitter.com/D2Pyb9x4yy

— World Economic Forum (@wef) February 27, 2021
By this point, however, social media was in a full blown frenzy over the WEF's admission that covid lockdowns are just peak propaganda - one which has the complicit participation of all Silicon Valley tech giants - and sparked en even louder response from an outraged non-Davos audience.
Too late. You already said locking us in our homes has improved the world, not the most casual of statements is it? Bit hard to forget you said that.

— Kirstin (@KirstinMarianna) February 27, 2021
A group quickly swarmed on the corrected tweet, claiming correctly that the actual effect of lockdowns on halting the spread of the coronavirus remains a highly debated issue.
Now that's 2 tweets you should delete. Lockdowns are inhuman and cause massive collateral damage to lives and livelihoods far beyond any "good" they do. They are straight from the CCP playbook.

— cynicalcactus (@cynicalcactus1) February 27, 2021
The concession message looked like the WEF was actually "doubling down on [its] idiocy" instead of trying to do some damage control, former British MEP Martin Daubney wrote
"We're deleting this tweet, but doubling down on our idiocy in the process"

WTF @wef?! https://t.co/QyjureXiBo

— Martin Daubney (@MartinDaubney) February 27, 2021
At the same time, the peasants demonstrated remarkable insight accusing the WEF of being "the hidden enemy of the people, worldwide. The unelected force that look to dominate our lives by influencing Governments all over the globe. It needs shutting down."
The WEF, the hidden enemy of the people, worldwide. The unelected force that look to dominate our lives by influencing Governments all over the globe. It needs shutting down.

— Dragonslayer🏴󠁧󠁢󠁷󠁬󠁳󠁿❤️🏖 (@Dragons68317191) February 27, 2021
Some were furious that the propaganda arm of globalists had a "RIGHT TO RULE and DECIDE WHAT IS FAIR, EQUITABLE and REASONABLE" and warned that the crowd was coming for the WEF:
you guys are so clueless that you post something like this & then try to cancel it BUT YOU HAVE THE HIDE TO THINK YOU ARE BETTER THAN EVERYONE ELSE AND HAVE A RIGHT TO RULE and DECIDE WHAT IS FAIR, EQUITABLE and REASONABLE - a lot of you will be being prosecuted in the future imo

— mcm-ct.com (@mcm_ct) February 27, 2021
Others quickly saw through the propaganda flip-flopping, and straight to the heart of the WEF's agenda, one of spreading "global socialism" which will make lives for billions of people a nightmare which making a handful of virtue signaling uber-globalists (who arrive in Davos on their private jets even as they parade with how green they are) richer than ever:
The World Vegetable Centre?

Must have contracted their social media input to them.

Bernardi seems to know his onions tho' pic.twitter.com/31SED3Z7XG

— Jatroa 🏴󠁧󠁢󠁷󠁬󠁳󠁿 (@jatroa) February 27, 2021
Yet others had even more direct suggestions for the WEF:
Delete your account. And cancel your conference. The earth is not our prison and you are not our wardens.

— Nick Szabo (@NickSzabo4) February 27, 2021
At the end, the catastrophic gaffe left a huge dent on what little was left of the the globalist group's reputation, and many users argued that it should just shut up:
Yes, @wef, but the damage is done now. Very many of us have seen, very clearly, just how twisted, controlling and downright evil your intentions are, and will resist them any way we can. We may be unable to stop you, but we can be a massive bloody nuisance every step of the way.

— Erictheowl (@Erictheowl1) February 27, 2021
But most importantly, the tweet confirmed once again that what until now was a "conspiracy theory" pursued with rabid fervor by such tech giants as Google, Amazon and Twitter, was fact:
You've proven the conspiracy theorists correct in how mad you are

— Big Dave (@mallondavid1) February 27, 2021
It's gone beyond conspiracy theory. It's a fact.

— Andy M. Lloyd (@AJML38) February 27, 2021
One of the great mysteries is how the world fawned over the WEF and Davos every year.

You can't find group so tone deaf and so out of touch.

We need a Great Reset to permanently delete the WEF. https://t.co/xcGv9sZBLL

— Jonathan Tepper (@jtepper2) February 27, 2021
Hours later, as the WEF's catastrophic fiasco spread virally across the world, the WEF decided to triple down on its peak idiocy, and instead of just forgetting all about the matter decided that it's best to engage with random twitter economists, and blame it all on "a working human being who made a mistake."
It was written by a working human being who made a mistake. It was deleted.

— World Economic Forum (@wef) February 27, 2021
Author: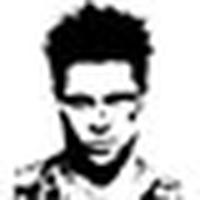 Tyler Durden
===
Avoid the 'Great Reset' in Three Easy Steps.
Sure, it may look rational, with all those numbers, charts and ratios, but the financial system is insane
By David James - 30. January 2021
There are two things that should be understood about the global financial markets as the world faces what is being called the Great Reset, or Bretton Woods 2.
The first is that the US dollar rules the world (as distinct from the US nation).
The second is that the system is insane.
Sure, it may look rational with all those numbers, charts, ratios, algorithms and impressive-sounding technical terms. But collectively the whole thing is mad. As the great British writer GK Chesterton said:
The madman is not the man who has lost his reason. The madman is the man who has lost everything except his reason.
That nicely describes the global capital markets and it does not bode well either for an effective reset or the survival of the monetary system itself.
The US dollar has dominated the global financial markets since 1945, when Franklin D Roosevelt did a deal with King Abdulaziz of Saudi Arabia to denominate oil trade in the American currency, leading to the creation of the 'petrodollar' which then became the world's reserve currency.
The petrodollar has long since faded; more oil is actually denominated in Chinese yuan now than American dollars (although the yuan is fixed to the US dollar so it is not really separate). But the bulk of international trade and asset buying is still denominated in US dollars out of habit and the US dollar has been further entrenched because of the emergence of the global derivatives market. Derivatives are transactions derived from, or rather are gambles on, conventional financial assets such as currencies, interest rates and shares.
The 'value' (whatever that means exactly) of these derivatives is $US500-1000 trillion, give or take the odd $US100 trillion.
This intense financial activity, most of which occurs in microseconds, is like having a massive roulette wheel spinning above the earth. According to the Bank for International Settlements, the daily cross border trades with the US dollar on one side equates with almost $US6 trillion.
To give some idea of how big that notional 'money' is, the entire US Federal debt, built up over decades, is about $US27 trillion, or the equivalent of less than five days trading. It has entrenched the US dollar as the world's reserve currency and allows America to do whatever it likes on its Federal budget, its military spending or whatever other financial excesses it can devise, such as a $US21 trillion hole in the defence budget.
Whatever debt the US issues is swallowed up by the massive demand for dollars in the foreign exchange markets. No other country has that freedom.
It has recently become popular to criticise so-called 'fiat money', money that is determined by government edict. The contention is that when President Richard Nixon took America off the gold standard in 1971, because the nation could not pay for the Vietnam War, it ushered in an era of government-created money whose value has been progressively degraded.
Though superficially persuasive the argument is entirely misleading. The repeated crises in the financial markets over the last four decades have not been because of too much government intrusion but the opposite: a refusal by governments to govern properly, which allowed private players to run amok.
It was a cleverly engineered scam.
In the 1980s and 1990s there was a world-wide push, prosecuted by well-funded think tanks and lobbyists, to 'deregulate' the financial markets. What nobody seemed to notice, or if they did notice they conveniently chose to ignore it, is that this argument is, literally, nonsense. It is impossible to deregulate financial markets because they consist of regulations. Deregulating financial markets is like trying to take the hydrogen, oxygen and wetness out of water. Other types of markets can be deregulated because regulations are external to the economic activity, but in finance they are the same.
Enter insanity.
By convincing Western governments that deregulation was a fine thing (usually using water metaphors to make it seem that regulations somehow got in the way of monetary 'flows') private actors were able to make up their own rules, triggering 'financialisation', or wealth extraction by the finance sector at the expense of everyone else.
The ridiculous invention of rules has been most obvious in the derivatives markets, which are a complete free-for-all – think of a bet, any bet. It also occurred in the real economy, where unshackled banks and financial institutions invented different ways to create ludicrous levels of global debt that are now, in aggregate, unpayable. The only option for central banks in developed countries has been to drop interest rates to almost zero in the hope of kicking the can down the street and printing money, known as 'quantitative easing', on what is laughably called their 'balance sheets'.
There were plenty of warnings that 'deregulation' was dangerous. In 1998, a derivatives company, Long Term Capital Management nearly brought down the Western banking system. Bizarrely, the chairman of the US Federal Reserve, Alan Greenspan, responded by aggressively increasing the number of derivatives traders in the belief that it would all, sort of, balance itself out.
It didn't.
The 2007-2008 financial crisis revealed the insanity of allowing private players to invent their own rules when there was a near collapse of the entire system. It was only saved because the US Treasury head, Henry Paulson, decided to re-regulate instead of standing back and allowing 'market forces' to work.
It was a close run thing, though. On September 18, 2008, $US550 billion went out of the US money markets in a couple of hours. Paulson responded by closing down all America's money accounts and announcing a guarantee of $250,000 for all bank deposits. That is, he issued a fiat. The Treasury later estimated that had he not done so $US6 trillion would have exited the US financial system by the end of the day. Given that banks lend out roughly 20 times their capital base this would have spelt the end of the monetary system of the world.
Like all good madmen, banks and financial traders, incapable of taking any responsibility for their own actions and faithfully adhering to their smug anti-government rhetoric, outrageously blamed governments for a crisis that they had caused. They got away with it. Almost no financiers went to jail and they continued their debauch of the system, exploiting lower interest rates to increase debt to its current unsustainable levels.
Can a genuine reset be achieved? Not with the current finance technocrats, who have probably never scrutinised an assumption in their lives. Compare these superficial thinkers with John Maynard Keynes, the person who led the British delegation to Bretton Woods 1 in 1944. A member of the Bloomsbury Group Keynes thought deeply both about what money is and how it should function (he is associated with the economics of government spending but that is only a cartoonish version of his thought). Almost none of the current crop of central bankers, heads of global institutions or schemers in the World Economic Forum are capable of such reflection. Most did not even notice that 'financial deregulation' is a flat contradiction.
What should be done?
First:
Remove the central assumption behind the madness and recognise that money is a system of rules in which government has to be a central player, an umpire. The demonization of 'fiat money' is rubbish. So is the idea of freeing up market forces by deregulating the finance system. The question is not whether governments should be involved, but how they should be involved – what constitutes good governance of the system.
Second:
Find ways – it will require a jettisoning of the circular arguments of neo-classical economics – to reimpose some sort of control over the quantity of money. Because of financial deregulation, authorities ceded any control over the amount of credit in the system. They can only control the cost of money, the interest rate. With interest rates at close to zero that remaining tool has been rendered useless.
Critics of fiat money get starry-eyed about reintroducing the gold standard or buying Bitcoin. This is because both are finite; in theory they introduce some control over the quantity of money and raise the prospect that it might once again function as a means of exchange rather than something to be debauched in an endless regress. But it is a blind alley. Neither Bitcoin nor gold can be realistically used as a means of exchange, and in any case they are both valued in fiat currency: US dollars. They are just another type of financial asset for investors to play with.
Third:
The financial schemers should, even for their own sakes, shelve any ideas about a global central bank digital currency for cross-border transactions, no matter how seductive it might seem as a power grab. It would be a genuine threat to US dollar dominance, imperilling the US military's ability to spend what it wants. The centralisation of power it implies also poses a threat to Chinese and Russian military autonomy.
Financiers like to think that soldiers are just guns for hire, that money rules everything. A glance at history suggests otherwise. If the financiers go head to head with military interests they will get some nasty surprises and we will be no closer to a solution to the monetary debauch.
Author:
David James has been a business and finance journalist, editor, and satirical columnist for over 30 years. He has PhD in English Literature and his web site is bardbitesback.com
===
THE GREAT REOPENING: There's No Stopping It!
By State of the Nation - 28. January 2021
And, "NO!", it will not be televised in any way, shape of form!
The whole world is now witnessing the greatest awakening in human history.
Can you feel it?!
Citizens in nations large and small are now defying illegal lockdown orders. For example, restaurants are opening by the tens of thousands in outright opposition to unlawful government decrees to shut down.
People, it doesn't get any bigger than this.
That's because it doesn't get any bigger than the mass displays of people power that are occurring at an increasing rate around the world right now.
The following titles have appeared since the Italians have courageously taken back their power from the criminal Coviteers in both Rome and Brussels.
CORONAhoax: The People's Revolution Was Always Destined to Start in Italy
The Global Revolution Against THE GREAT SCAMDEMIC Begins!
COVID CRACKUP COMMENCES: Go GET 'EM, ITALY ! ! !
This global revolution against the perpetrators of THE GREAT SCAMDEMIC was always destined to begin in Italy after Milan was attacked by the Gladio bioterrorists who launched the COVID-19 bioweapon there in early 2020. See: THE GREAT SCAMDEMIC OF 2020 IS COLLAPSING…
The whole Lombardy region has been the site of one of the deadliest series of acts of bioterrorism in world history. The Italians are now aware of this and aren't taking it anymore. See video below.
Mexico has also joined this global revolution against the power elite. See: Mexican Restaurants Join Forces and Open Up in Defiance of Shut Down Mandates
So have Poland and Switzerland and Israel and Greece and Rwanda and California joined this worldwide movement to take back their power from the criminal politicians who are literally robbing them of their livelihoods.
Taking it to a whole new level of violent defiance, here's what the people of Guatemala did last year: Guatemalans burned the municipal building in their canton when the police began jailing and fining people for operating their businesses in violation of lockdown orders (Video)
KEY POINT: Everyone on planet Earth needs to know about THE GREAT REOPENING planned for January 30th of 2021. How ever folks can participate locally or globally, this event must be well attended to send a loud and clear message to the criminal Coviteers that, from this point forward: "We Are Open!".
Conclusion
THE GREAT REOPENING has begun on earnest.
Folks everywhere are waking up to the business-destroying COVIDcon.
Citizens in every nation are aware of the economy-busting Plandemic.
"Mom and Pops" across the planet are especially aware that the CORONAhoax was launched to target them.
Who in 2021 is not cognizant of the fact that THE GREAT SCAMDEMIC was carried out by The Powers That Be with the explicit intention of implementing the incomparably devastating GREAT RESET?
And, toward that end, STUPID-19 was a global psyop designed to mind control program the masses into collapsing their own livelihoods.
However, that's all about to change. This nefarious New World Order globalist scheme is soon to crash and burn via:
Be there! Don't miss:
===
===
Putin Gets It: Tech Giants Are Becoming Competitors To Nation-States
Wikimedia Commons, World Economic Forum Photo by Remy Steinegger
By AFP - 28. January 2021
Putin is the first national leader of prominence to verbalize the idea that Big Tech companies are in direct competition with national governments to control societies. In America, the government still thinks it exercises control over Big Tech as part of society. ⁃ TN Editor
Russian President Vladimir Putin on Wednesday warned against the increasing influence of large technology companies, which he said are "competing" with states.
His comments came as Russia ramps up pressure on the activities of foreign internet companies, which are not subject to state censorship unlike the majority of the country's media outlets.
"These are not just economic giants. In some areas they are already de facto competing with the state," Putin said during his address to the Davos virtual economic summit.
The Russian leader said it is unclear where the line is between a "successful global business" and "attempts to crudely, at their own discretion, control society".
"We just saw it all in the United States," he added, referring to riots earlier this month in Washington led by supporters of then US President Donald Trump.
Moscow earlier this week accused US tech giants of interfering in Russia's internal affairs, in particular during anti-government protests led by supporters of jailed Kremlin critic Alexei Navalny on Saturday.
Ahead of the rallies, Russia's media watchdog Roskomnadzor ordered several online platforms, including YouTube and Instagram, to delete posts by users calling for protesters to attend demonstrations.
On Wednesday, the chairman of the lower house State Duma's foreign interference committee, Vasily Piskaryov, said that the head of TikTok's Russian branch had been invited to parliament for a conversation.
===
The Great Reopening

•Jan 27, 2021 [N.B. The question by James Corbett concerning the findings of PCR countertesting is answered by Prof. Cahill in her video below]
SHOW NOTES AND MP3: https://www.corbettreport.com/?p=39779 Yes, #TheGreatReopening is happening as we speak. No, it will not be televised (or even YouTubed). Find out the details as James highlights the resistance movements that are rising up around the world on this week's edition of #SolutionsWatch.
--->>> Poland is opening up. Over 20000 businesses and counting! :)) In Poland tens of thousands businesses reopened and they're suing the government for illegal restrictions. Polish movement is massive! goverment is starting losing control over it. and best thing is that polish courts are on people's side.
--->>> California General Lockdown was lifted. Gov Newsom apparently afraid of the Recall Movement to remove him from office.
--->>> Protests and riots in over 10 cities in the Netherlands...every night for the last 3 days...against a curfew. Covid cases have been dropping sharply since before Christmas !! Holland is total chaos indeed. Civil war like.. army deployed, police is being attacked with swords. We already had major farmer protests earlier this year. Media & politics run big psy op against any form of demonstration. Cheers from Amsterdam. The restaurants here in Holland said they would open on the 17th but the gov just gave them more money and that was that.
--->>> In France some restaurants owners are planning to re-open on February 1st. One mayor in St Brieuc (North Brittany ) refused to enforce curfew in his town.
LINK UP WITH LIKEMINDED --->>> ONE WAY IS OFFERED VIA https://freedomcells.org/
Planet Lockdown: The Perps the Patents & the Plan (Video)
===
Putin tells Davos that divided modern world facing 'real breakdown', with demographic struggles & echoes of 1930s pre-WW2 tensions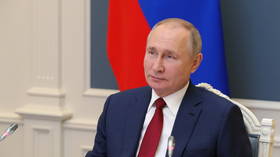 By RT - 27. January 2021
Russia's President Vladimir Putin attends a video conference during the World Economic Forum (WEF) of the Davos Agenda, in Moscow, Russia January 27, 2021. © Sputnik / Mikhail Klimentyev / Kremlin via REUTERS
Russian President Vladimir Putin has warned against the danger of repeating the mistakes leading up to World War II, noting that the modern world might break down as it struggles with the battle of "everyone against everyone."
Putin was speaking at the Davos World Economic Forum, held remotely this year, in his first appearance at the prestigious meeting since 2009.
Putin also warned against the "destruction" of traditional values, as well as the right to choose and the right to a private life.
"The social and values crisis is already having negative demographic consequences, from which mankind is at risk of losing entire civilizational and cultural continents," he said, stressing that it is a global responsibility to avoid this "gloomy dystopia."
ALSO ON RT.COMPutin tells Biden in first phone talks that normalization of Russian-US relations would benefit everyone
On the 76th anniversary of the liberation of Auschwitz, the Russian president also noted that the "inability and unwillingness" to resolve problems in the 20th century led the world to a catastrophe, before expressing his hope that a "hot conflict" is "basically impossible" nowadays."I really hope so – it would mean the end of civilization," he said.
In particular, Putin drew parallels between the the modern world and that of the 1930s, noting that "the scale and complex systemic nature of the challenges" in international relations pose similar threats.
Big Tech companies have become rivals to governments, but there are doubts over the benefits of their monopoly for society, Russia's President Vladimir Putin said, during a virtual meeting of the annual World Economic Forum.
In his opinion, existing economic models are causing a "sharp polarization" in views, leading to both populism and radicalism."International institutions are weakening, regional conflicts are multiplying, and the global security system is degrading," he noted.
The World Economic Forum is an annual meeting of business leaders, political figures and economists, usually hosted in Switzerland. This year, due to Covid-19, it is being hosted in Singapore, with most speakers appearing virtually. 2021 marks the first time Putin has spoken at the event since 2009, when he was Russia's Prime Minister.
===
Russian President Putin Delivers Speech at Virtual World Economic Forum
By Mikhail Klimentiev - 27. January 2021
This year, the forum, with the theme "Crucial Year to Rebuild Trust", is dedicated to coronavirus vaccination campaigns, climate change issues, and jobs creation.
The event is being held on 25-29 January, with the participants convening for meetings virtually due to the COVID-19 pandemic.
Russian President Vladimir Putin is delivering his speech at the virtual World Economic Forum's (WEF) Davos Agenda.
This is the first time Putin participates at the forum since 2009, when he was the prime minister of Russia.
===
If you really want to hear
by its Zsar Antonio Guterres, who had left his post at the UNHCR and all the displaced people at his care in dispair, only to now engage on a universal drive to enslave the whole world in cohorts with the WEF psychopaths -
and note
FRAUD VITIATES EVERYTHING: "Social Contract Null and Void"
===
THE GREATER RESET
Dolores Cahill: Brave New World of Freedom: Solutions in the areas of Health and Travel

26. January 2021 Audio En Espanol - Direct: The Greater Reset
On Tuesday January 26, 2021, Dolores Cahill spoke at the inaugural The Greater Reset Activation! Dolores shares her vision of how to be free in the COVID1984 era.
Dolores is an Inventor, Founder and Shareholder of Companies, has been Granted & licensed Patents in Europe, USA & worldwide with applications in improving the early accurate diagnosis of disease (auto immune diseases & cancer). Her latest ventures are the World Freedom Alliance and FreedomAirway.
With more than 20 years expertise in high-throughput protein & antibody array, proteomics technology development, automation & biomedical applications in biomarker discovery, diagnostics & personalized medicine.
www.WorldFreedomAlliance.org (all about true Freedom)
www.WorldDoctorsAlliance.com (honest medicine)
www.FreedomAirway.com (unhindered air travel)
www.Happen.network (the inde[endent media network)
www.UniversityofIreland.org (a new paradigm in education)
===
THE GREATER RESET
Rosa Koire: UN Agenda 21 and The Great Reset – Dropping The Mask #TheGreaterReset
On Monday January 25, 2021, Rosa Koire spoke at the inaugural The Greater Reset Activation! Rosa talks about the true agenda behind Agenda 21/2030 and The World Economic Forum's The Great Reset.
Rosa Koire is an international activist for individual rights and free speech.As the author of BEHIND THE GREEN MASK: UN Agenda 21 she has exposed the face of United Nations Agenda 21 and shown activists how to identify and fight it locally. Her popular interviews and speeches have garnered millions of views on YouTube etc and she speaks around the world. Rosa's message of hope and encouragement has helped to activate a worldwide resistance movement against the technological superstate.
===
The 4IR is pushed with FEAR by Klaus Schwab and his cohorts - WE WILL OVERCOME THAT!
UPDATED LIST of ALL Executive Orders, which Joe Biden signed so far.
===
The rise of the techno-fascist beast system is now 'in your face': It's called the Great Reset
The blatant, in-your-face assault on free speech by America's largest tech companies is about more than just stifling political dissent – it's about advancing the agenda of globalist technocrats with designs on seizing the world economy, says Patrick Wood, founder and director of Citizens for Free Speech.
By Leo Hohmann - 24. January 2021
In an interview with Joshua Phillip of the Epoch Times, Wood connected the dots between the Big Tech takeover of society, the "Great Reset" being launched this week in Davos by the World Economic Forum, and the ongoing attempt to crush free speech.
It's all part of a global revolution now in progress. Yet few people are aware of what's happening because coverage of the Great Reset has been blacked out by the corrupt, totally controlled establishment media.
You can watch this extremely important 27-minute interview with Wood below:
The global technocratic revolution
This revolution isn't being fought with guns and tanks like the revolutions of old.
Its advocates walk in the halls of the United Nations, the Vatican, the International Monetary Fund, the British House of Windsor, the World Economic Forum, the European Union and now the White House. It's allies work in the bureaucracies of the Washington swamp, in state Capitols and some of the clueless foot soldiers who staff your local City Hall.
Many Americans can sense that big changes are on the way now that President Trump is gone and Biden is blindly signing executive orders while grumbling to his handlers that "I don't even know what I'm signing here" [see video below].
Some may even call it a revolution, but they think it's old-fashioned socialism that's taking over. That's not what Wood sees.
As he explains it, a technocracy blends certain elements of socialism, fascism and corporate crony-capitalism to come up with a hybrid system.
The technocratic idea that drives the Great Reset is to remove the concept of private property and ownership from the masses, shifting ownership to the government and the elitist corporate overlords to form a new economic system. Look for the dollar to be destroyed and replaced with a new digital currency based on block chain technology.
In this new system, people will rent the things they need – vehicles [self-driving of course], living spaces, farmland, sources of information and entertainment, furniture, any tools used for work, etc.
"But somebody's got to own them in order for others to rent them," Wood points out.
Those ownership rights will rest solely with wealthy oligarchs, people with names like Gates, Rockefeller, Soros, Sachs, Bloomberg, Bezos, Buffet and Zuckerberg, along with foreign investors from China and Saudi Arabia will own pretty much everything.
At a certain point under this plan, society retreats into a type of neo-feudalism.
Bill Gates is quietly buying up farmland across America, putting ranchers out of business while investing in lab-grown meat. Gates recently became the nation's largest owner of farmland.
At the same time, the World Economic Forum has been promoting the replacement of livestock with meat substitutes such as insects and weeds. Yes, eating bugs to "help save the planet" is now all the rage in the mainstream media. Just type "global replacement of meat protein with insects" into your favorite search engine [I recommend DuckDuckGo.com] and you will see article after article about this, I kid you not.
Writer Alex Newman observed the following about the Great Reset in his recent article for the New American:
"In the not-too-distant future, you will own absolutely nothing, but you will like it and 'be happy,' according to the totalitarians and Deep State globalists pushing what they call the 'Great Reset.' You will also have no privacy, they say. Everything will change. And yet, somehow, the advocates of this communistic-feudalistic vision of the future — the World Economic Forum, the United Nations, the International Monetary Fund, the British royal family, and more — have decreed that 'you'll be happy.'"
If you really want to know what this new world will be like, Wood recommends reading Aldous Huxley's 1932 novel, Brave New World.
Their goal is to shift as much of life as possible onto the Internet, leading to a virtual society run largely by computer algorithms. COVID jumpstarted this process, with thousands of people's jobs, church services, business meetings, even weddings and funerals be conducted online through Zoom and other applications.
Once everything important is done online, it's easier to control, as we've seen with the mobilization of censors who attack everyone who disagrees with the Big Tech narrative.
"Their narrative is not our narrative, therefore our narrative must be silenced," Wood said. "They don't want to hear an alternative narrative, so they squash it."
For those who want to believe the New York Times characterization of the Great Reset as a "conspiracy theory," Wood advises them to check out the World Economic Forum's Great Reset website and compare what they find there to the United Nations Agenda 2030 goals for Sustainable Development, which include a global ID system, global land management and open borders. At the state and local level, technocrats and their allies like to refer to their plans as "smart growth" and "smart cities."
Among the things the promoters of the Great Reset want you to "give up" are your car, air travel and eating meat. The Europeans are already getting on board with this plan, according to an EU poll cited by the WEF.
In this new Great Reset environment, big business is serving as the enforcement arm of the state.
"And we see big corporations all over the world jumping on board with it," Wood said.
Every right included in the first five amendments to the Bill of Rights is under attack, he said.
But the attack on the First Amendment rights to free speech, free press, freedom of religion and the right to redress grievances is the focus right now because once they crush that, the other rights will fall like dominos [this includes the Second Amendment right to bear arms and the Fourth Amendment guarantee against unreasonable searches and seizures].
Censorship comes into the open – and media cheers
In every revolution, be it Marxist, fascist, or otherwise, the first thing the revolutionaries do is take over the media, the TV, the radio stations, the newspapers.
"And if they don't just squash them completely and kill them, they take over the mechanism of communication in that country. This is what's happening in America right now," Wood said. "Free speech is hanging by a thread, and the people in the technocratic core have a narrative they want to put forth, and it's not our narrative. Therefore, we must be silenced."
The most glaring example of this was how the media characterized the brutal riots last summer as "mostly peaceful" even though more than 25 people lost their lives, many of them police officers, and the rioters caused more than $2 billion in property damage. An entire police precinct was burned to the ground in Minneapolis. But this was all excused in the name of "social justice" based on the false narrative of a man being brutally crushed to death by a white cop leaning on his neck. The facts of that case did not bear out the media spin, but that didn't matter, because the riots furthered the media-Democrat agenda of causing chaos and mayhem leading up to the presidential election. But when a small number of protesters got out of control at the Capitol, and the instigators were found to be far-left activists, the media went ballistic, again in line with the Democrats, to blame the entire event on Trump and his supporters, 99.9 percent of whom had gathered for a peaceful rally.
Now the FBI is hunting down Trump supporters and Big Tech is cutting them off from their social-media platforms, and even colluding to take down conservative platforms like Parler that don't play along with Big Tech's censorship game.
'Everybody seems to be a target'
Wood said this assault on the First Amendment is not a new development.
"We've seen this coming for a long time, where the exercised censorship of these big platforms is increasingly worse. That's what caused me to found Citizens for Free Speech, and now today, that collusion is in the open. When three big tech companies, the biggest of the biggest, conspire to take down a company—a competitor—in one day, this is unprecedented. This goes so far beyond any private-property issues. This is just murder, really."
But why now?
Why have the Silicon Valley power brokers decided this is the time to crush all dissent?
Wood believes the 2016 election played a role in the timing.
The big tech companies are scared to death of the populist movement in America. It doesn't matter who leads it, Trump or some other figure, there's nothing these elitists fear more than a popular movement of free people exercising their liberty.
"When Trump said, 'They're not after me, they're after you', there was some truth to that," Wood said. "We see the oppression and censorship, and everybody seems to be a target now, to shut people up and keep the alternative narrative suppressed."
And it won't stop with the suppression of speech.
Wood predicts our every move will soon be made under the watchful eye of Big Government. As the Biden administration seeks to reregulate the economy and clamp down on dissent through hate-speech laws and other measures, government bureaucrats will collude with the technocrats of Big Tech.
"We're going to see a massive increase in surveillance and control in 2021," he said. "It's already happening with vaccine passports and large companies already setting their own policies. Even if they're illegal, they're doing it anyway."
Moving into the total information awareness society
Just like COVID provided the excuse to change the way America's voting system is structured, allowing millions of questionable mail-in ballots to be used in the Nov. 3 election, the COVID crisis will also be the pretext for ignoring people's privacy rights, property rights, even their rights to bodily autonomy.
China is the model to which every formerly free Western democracy is transitioning. Western nations gave China the technology to implement total surveillance first, and now that technology is being redirected back to the West.
"They don't think the law applies to them anymore," Wood said. "We're going to see a huge increase in what I call the 'total awareness society' where all the places you go will track you. In Venice, for instance, they are tracking every visitor. They know exactly where they are at all times, they follow them around the city, they know what country they're from—this is like George Orwell on steroids. It is ultimately a scientific dictatorship."
And when corrupt government meets corrupt science, the possibilities for abuse are endless.
How to fight back
How can people stop this techno-revolution?
Wood says it will take long-term commitment, starting at the local level.
"At CFFS, we teach people to return to local activism; to get their eyeballs off of Washington, which is not going to save us out here, and to focus on their local communities. To focus on their local school boards, water boards, city councils, planning commissions, etc., to drive the 'wokeness' out of their own communities and rebuild the fabric of America from the ground up. Local activism is the key to it all."
For more information about CFFS visit CitizensForFreeSpeech.org.
Author:
Leo Hohmann - Investigative reporting on globalism, Christianity, Islam, Judaism and where politics, culture and religion intersect at LeoHohmann.com, P.O Box 291, Newnan, GA 30264.
===
Virtual Davos aims to heal pandemic wounds
The Davos summit is taking place this year against the backdrop of a crisis that has shredded livelihoods and widened inequalities. The annual event hopes to help drive a robust, green recovery.
By DW - 22. January 2021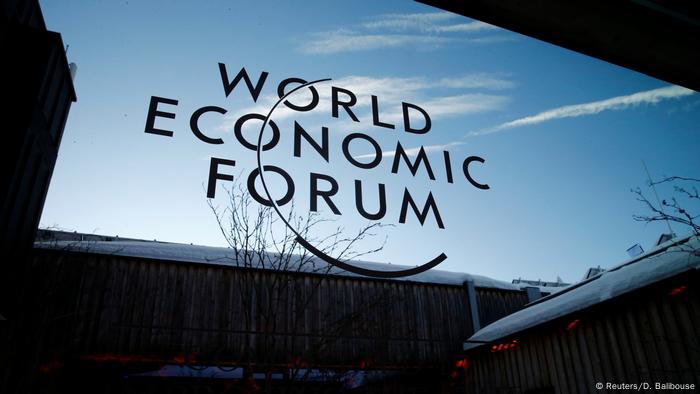 Rebuilding trust is the main theme at this year's Davos meeting
It's that time of the year again when a sleepy Alpine town in Switzerland comes alive as the global elite descends on its snow-clad slopes to debate global challenges. This year, however, Davos has been left undisturbed with its eponymous annual jamboree moving online amid a still raging COVID-19 pandemic.
Chinese President Xi Jinping, German Chancellor Angela Merkel, French President Emmanuel Macron, Japanese Prime Minister Yoshihide Suga and his Indian counterpart Narendra Modi will be among the speakers at the virtual conference that runs from January 25 to January 29. The meeting would be an opportunity for Xi to convey his vision for US-China relations to newly sworn-in US President Joe Biden — relations which grew increasingly strained under former President Donald Trump.
Also in attendance will be European Commission President Ursula von der Leyen, European Central Bank President Christine Lagarde and International Monetary Fund Managing Director Kristalina Georgieva.
The more than 50-year-old annual event attended by global political and business leaders, celebrities and prominent social activists is taking place amid the worst economic crisis in living memory that has rendered millions jobless and deepened global inequalities.
An annual risks survey published by the World Economic Forum (WEF) on Tuesday warned that economic and social fallout from the COVID-19 pandemic could lead to "social unrest, political fragmentation and geopolitical tensions."
We need an economic recovery that is "more resilient, more inclusive and more sustainable," WEF founder Klaus Schwab told reporters.
Rebuilding trust
The pandemic and the uneven responses to the crisis unleashed by it have stoked geopolitical tensions. Governments have chosen to put national interests ahead of others, unilaterally shutting down borders and hoarding food and medical supplies.
Schwab said the world needs to restore trust in our world. "We have to substantially reinforce global cooperation again and engage all stakeholders into the solution of the problems we face, and here we have to engage particularly business," he said.
Nowhere has this me-first approach been more apparent than on the vaccine front where rich nations have secured billions of doses — many times the size of their populations — while poor nations struggle for supplies. The head of the World Health Organization, Tedros Adhanom Ghebreyesus, who is also one of the speakers, cautioned that the world was on the brink of "catastrophic moral failure."
The global scramble for vaccines, or vaccine nationalism, risks prolonging the pandemic and delaying the easing of global travel restrictions.
"COVID anywhere is COVID everywhere," WEF President Borge Brende told reporters. "We all are in the same boat and we would have to collaborate to really make progress."
Need for green recovery packages
Climate change has dominated Davos meetings in recent years and it's not going to be any different this year.
Sweeping lockdowns to rein in the coronavirus caused global emissions to drop last year, but experts fear a sharp economic recovery and an easing of restrictions later this year could lead to emissions swiftly bouncing back.
"There is a concern that we may risk doing more damage as we seek a fast return to growth in order to deal with all of the socioeconomic issues in the short term. That's where political leaders have to strike a balance," Saadia Zahidi, managing director of the World Economic Forum, told DW.
"They have to head toward greener economies, they have to take decisions that will potentially create some trade-offs when it comes to a quick return to jobs and growth."
There have been some optimistic signs. Several countries, including the European Union, have pledged billions of dollars in green recovery packages and a growing number of nations, including major polluter China, have set net-zero emission targets.
The United States is expected to join the club with President Biden taking charge. The new president recommitted the US to the Paris climate accord within hours of assuming office on Wednesday. Biden's special climate envoy, John Kerry, is expected to make a statement during the Davos agenda week.
Singapore beckons
A virtual summit doesn't mean that Davos regulars, many of them without official badges, would be robbed of their opportunity to hobnob and strike deals at glamorous receptions that take place on the sidelines of the main event.
The WEF has said it would hold its marquee event in person in Singapore from May 13-16 later this year.
===
Davos 2021: to achieve a 'great reset', we can't count on the same old globalists to lead the way
Jonathan Michie - 22. January 2021
The 51st World Economic Forum starts on January 25, but with a major difference. Whereas this is famously the annual gathering at the Davos ski resort in Switzerland of global leaders from business, government and civil society, this year's event will take place virtually because of the pandemic.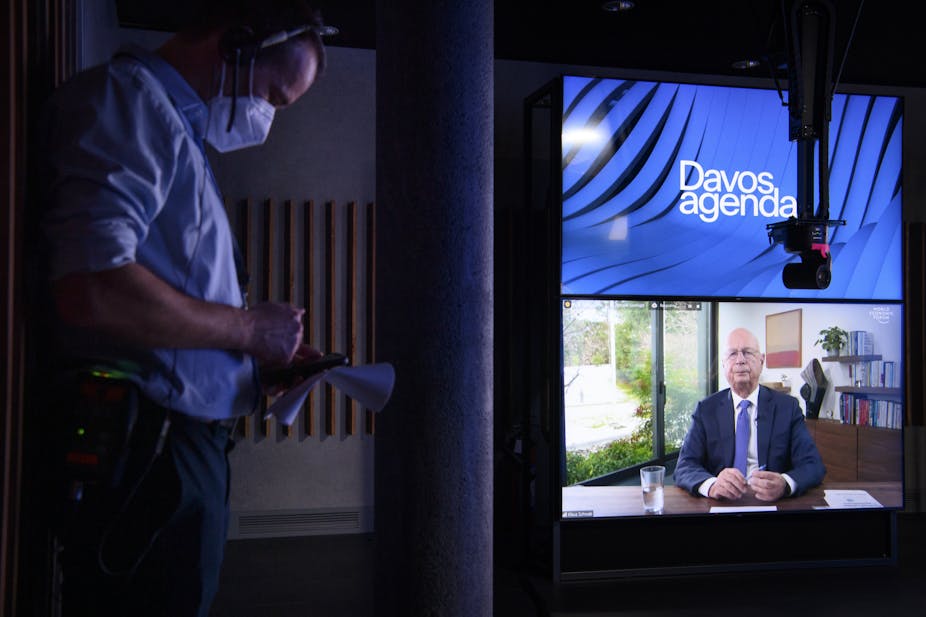 The 51st World Economic Forum starts on January 25, but with a major difference. Whereas this is famously the annual gathering at the Davos ski resort in Switzerland of global leaders from business, government and civil society, this year's event will take place virtually because of the pandemic.
Inevitably, the event for the 1,200-plus delegates from 60 countries aims to respond to the apocalyptic events of the past 12 months. "A crucial year to rebuild trust" is the theme, built around the "great reset" that World Economic Forum (WEF) founder Klaus Schwab and Prince Charles launched last year.
The event will be accompanied by virtual events in 430 cities across the world, to emphasise the fact that we face global challenges that require global solutions and action.
This recognises that the effects of the pandemic are likely to be increasingly compounded by other major global threats, including the climate crisis, financial crises, and social and economic inequality. To give just one example, the COVID-19 mortality rate in England in December was over twice as high in the most deprived areas than the least deprived.
So how successful is the WEF's mission likely to be?
Lessons from history
This is not the first time that global crises have required global action, but there have been mixed results in the past. After the first world war, the UK played a pivotal role in forming the League of Nations on the international stage. But this ultimately failed to deliver, with the UK's insistence on post-war reparations undermining Germany's economic recovery and political stability.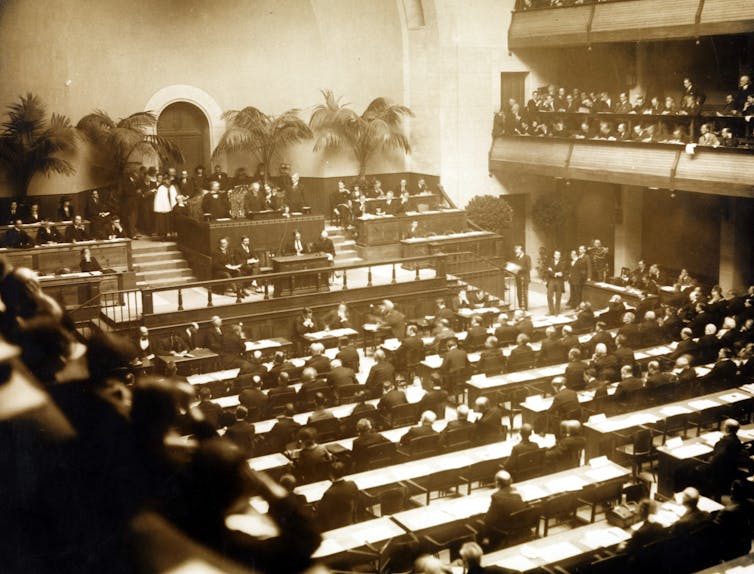 When the world next sought to prevent future conflicts towards the end of the second world war, the lessons were to some extent learned from last time around. The allies met at Bretton Woods, New Hampshire, in the US in 1944 to develop policies for economic stability.
This led to a new system of interlinked exchange rates organised around a gold-backed US dollar, as well as new institutions to help manage it, including the International Monetary Fund and what later became the World Bank. This was followed in the next couple of years by the United Nations and the forerunner to the World Trade Organization. The Bretton Woods system endured until the early 1970s when the US came off the gold standard, but much of the system created in the 1940s survives in one form or another today.
The 2007-09 financial crisis, which involved the first global recession since the 1930s, led to many calls for action to prevent similar crises in future. There was some tightening of regulation, but the threat of instability remains due to excessive debts and too much speculation.
With only the 1940s seeing a really adequate response to global crises, what will make the difference this time?
The great reset
The WEF's vision of a "great reset" recognises that what is needed to tackle these crises goes far beyond economic reforms, or climate measures, or tackling a pandemic – it is all of these combined, and more. It is the idea that global action needs to be underpinned by a mission to change society, to make it more inclusive and cohesive; to match environmental sustainability with social sustainability. It follows their call to "build back better" – one echoed by many around the world.
The WEF seeks action across seven key themes: environmental sustainability; fairer economies; "tech for good"; the future of work and the need for reskilling; better business; healthy futures with fair access for all; and "beyond geopolitics" - national governments collaborating globally.
The WEF says the key is reestablishing public trust, which is "being eroded, in part due to the perceived mishandling of the coronavirus pandemic". But this may prove difficult, given there is little change in corporate or government leadership. The big hope is 78-year-old Joe Biden, who was US vice president for eight years during which many of these problems were mounting, not being solved.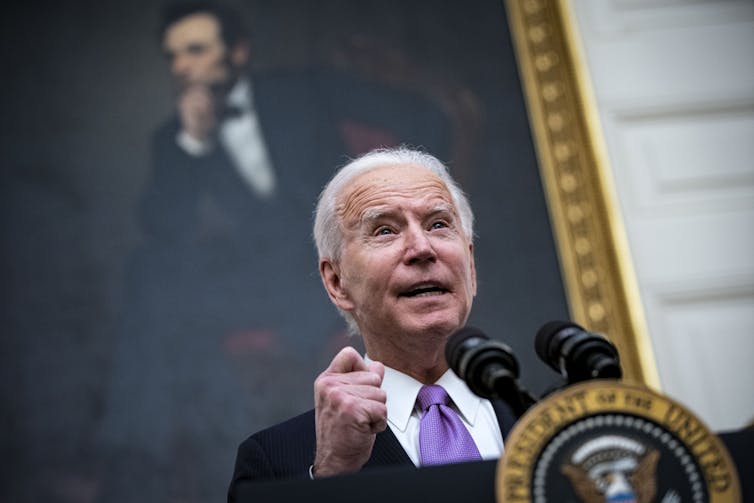 Sadly, the main cause for optimism is the fact that today's crises are so great that they may provoke action. Future financial crises look likely. The climate crisis is increasingly accepted to be an existential threat. And now the pandemic is a huge economic and human disaster, with further such pandemics recognised as likely because of everything from the explosion in global travel to the effects of climate change.
The neoliberal drift
A key question for this year's conference, which is due to be followed by a second phase in Singapore in May, is whether a new form of globalisation will be developed.
There was a free-market form of globalisation leading up to the first world war, then a retreat during the inter-war period. Bretton Woods led to an era of regulated globalisation from 1945 until the 1980s. But since then, the "global elite" has pushed back regulatory restrictions on everything from speculative financial flows across borders to mergers and acquisitions.
A new era is required, building on the Paris Agreement to limit climate change now that the Americans are joining again - with more support of a Green New Deal geared towards achieving net zero emissions and making the global economy truly sustainable.
We need bold initiatives to tackle the threat of future pandemics; financial speculation, tax evasion and avoidance, and the threat of financial crises; and to reduce the unsustainable inequalities of wealth, income and power across the globe.
Will corporate and political decision-makers rise to the challenge? There needs to be sufficient popular pressure - from citizens, voters, consumers, workers, educators and activists - to push governments and business to change course fundamentally. These past few years have witnessed the Occupy movement, the Me Too Movement, Black Lives Matter and countless climate crisis groups.
Calls for action have been coming from business leaders at Davos and elsewhere for years. The hope is that this time, the scale of the emergency will finally make radical change unavoidable.
Author
Jonathan Michie - Professor of Innovation & Knowledge Exchange, University of Oxford
Disclosure statement
Jonathan Michie has in the past received funding from the ESRC, Leverhulme, the Higher Education Innovation Fund, the European Commission, the Department for Trade and Industry, the Royal Economic Society and other academic funding bodies.
Partners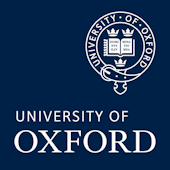 University of Oxford provides funding as a member of The Conversation UK.
The Conversation is funded by the National Research Foundation, eight universities, including the Cape Peninsula University of Technology, Rhodes University, Stellenbosch University and the Universities of Cape Town, Johannesburg, Kwa-Zulu Natal, Pretoria, and South Africa. It is hosted by the Universities of the Witwatersrand and Western Cape, the African Population and Health Research Centre and the Nigerian Academy of Science. The Bill & Melinda Gates Foundation is a Strategic Partner. more

We believe in the free flow of information
Republish our articles for free, online or in print, under Creative Commons licence.
===
World leaders to address virtual forum after Davos gathering postponed
By Associated Press Reporter - 19. January 2021
Narednra Modi and Cyril Ramaphosa © Provided by PA Media Xi Jinping (Andy Wong/AP), (Victoria Jones/Jonathan Brady/PA)
Organisers of the World Economic Forum are expecting leaders including Chinese President Xi Jinping, Indian prime minister Narendra Modi, German Chancellor Angela Merkel and South African President Cyril Ramaphosa for a virtual gathering next week — after Covid-19 postponed and moved the annual in-person event of Davos, Switzerland.
Forum founder Klaus Schwab said the aim of the virtual Davos Agenda week meeting starting on January 25 is to restore trust and engage all stakeholders in business, government, civil society and beyond to help build a "more peaceful and prosperous post-corona era".
The event runs throughout the week with daily themes on subjects like economic systems, responsible growth, cooperation and the harnessing of technologies in the Fourth Industrial Revolution, a common theme at Davos events.
Angela Merkel and Emmanuel Macron © Provided by PA Media (Matt Cardy/PA)
Borge Brende, the forum president, said Mr Xi and Mr Modi will be joined also by Japanese prime minister Yoshihide Suga and South Korean President Moon Jae-in for the event, and such leaders will consider "the role that Asia will play in the recovery".
Others expected include Israeli prime minister Benjamin Netanyahu, French President Emmanuel Macron and President Ivan Duque of Colombia.
Exceptionally this year, forum organisers are planning to hold the annual event that draws thousands of elites in-person this spring in Singapore.
===
Great Reset: 61% Of Nations Have Decimated Liberty With COVID Restrictions
Human rights group warns that majority of world's countries have implemented "disproportionate, illegal, indefinite or unnecessary" restrictions
By Steve Watson -
An international human rights group has warned that the majority of nations across the globe have implemented COVID related restrictions that have severely eroded the liberties of their citizens.
The International Institute for Democracy and Electoral Assistance (IDEA), based in Sweden, reports that 61 per cent of countries have used restrictions "that were concerning from a democracy and human rights perspective."
'These [restrictions] violated democratic standards because they were either disproportionate, illegal, indefinite or unnecessary in relation to the health threat," the group declared in its report.
Even more concerning was the finding that almost half of all Democratic countries implemented measures that violate basic human rights:
The group has warned that most at risk from the restrictions is freedom of expression:
IDEA also noted that half of all countries have used COVID to implement restrictions in the name of preventing "disinformation" about the virus:
The group also warned that almost 60% of nations have implemented states of emergency, severely restricting freedom of movement, many of which are still in place:
IDEA is not alone in it's warning of the decimation of freedom.
UN rights chief Michelle Bachelet has warned that"there have also been deeply worrying cases where governments appear to be using Covid-19 as a cover for human rights violations."
Civil liberties group Reporters Without Borders also issued a report that notes the pandemic has "visibly contributed to a news and information lockdown" which has even seen reporters detained or put in jail.
US group Freedom House has warned that "the condition of democracy and human rights has grown worse in 80 countries" since the COVID pandemic was declared.
The great reset is here.
Author:
Paul Joseph Watson guest hosts The Alex Jones Show to break down to medical tyranny takeover of society as Christmas is to be cancelled in the U.K. and vaccine pushers are admitting the vaccines will not work, but must be taken regardless.
===
APOCALYPSE & ARMAGEDDON
"Guardians" of governments and people: World elite have found a way to rule nations
09. December 2020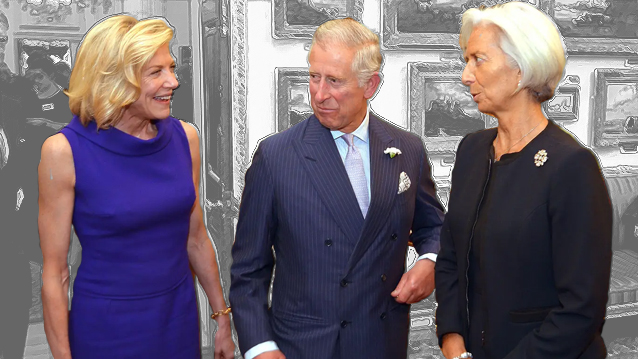 Lady Lynn Forrester di Rothschild (left) with Prince Charles and Christine Lagarde at the Inclusive Capitalism Conference on May 27, 2014 in London. Source: News Media
This week, the Vatican entered into a partnership agreement with a certain "Council for Inclusive Capitalism". On December 8 and 9, publications with such headlines were published in various media. In fact, the Council for Inclusive Capitalism is the Vatican's project, which is supported (probably mutually) by large financial institutions, including the Rockefellers, Rothschilds, Ford and others.
The idea of ​​creating such a council arose after the Global Forum in Rome in 2016, where the pontiff also spoke and was attended by representatives of large world companies.
The council includes firms such as IBM, Lenovo , EY, Mastercard , Dupont , Allianz SE , TIAA, State Street Corporation and many others with US registration.
The Fortune publication noted that Bank of America , BP, Johnson & Johnson , Salesforce and several others from the Fortune 500 have recently joined the council . It should be noted that the publication is a media partner of the council. And the secretary general of the International Trade Union Confederation was also present at the presentation of the council last Tuesday, December 8.
"Guardians" of governments and people?
The council's website states that it manages US $ 10.5 trillion, the market capitalization of the member companies is 2.1 trillion, and represents 200 million workers in 163 countries.
At the top of the council pyramid is a governing structure called the "guardians". Bank of America CEO Brian Moynihan is one such "guard" . In his opinion, "capitalism exists to do the right thing if it is managed appropriately." There are 27 such "guards" in total. It is important to note here a very interesting "coincidence": in Freemasonry, the 27th degree is the "Sovereign Head of the Temple." Upon initiation to this degree, it is explained that new members of this level must defend their doctrines and principles, as well as monitor the execution of the prescriptions issued by the highest ranks of the order. In addition, the 27th degree Freemasons are supposed to be a kind of judges
•Dec 7, 2020
Coalition for Inclusive Capitalism
"Capitalism lifts people out of poverty and powers global innovation and growth. But to address the challenges of the 21st century, capitalism needs to adapt. Through our commitments, actions and solutions, the Council for Inclusive Capitalism with the Vatican will create stronger, fairer, more collaborative economies and societies, ultimately improving the lives of countless millions of people across the globe."
Among the "guards" also the chairman of the board of directors of Johnson & Johnson Alex Gorski; Secretary General of the Organization for Economic Cooperation and Development Angel Gurria; Chairman of Visa Inc. Alfred Kelly; California State Treasurer Fiona Ma; President of the Rockefeller Foundation Rajiv Shah; Ford Foundation President Darren Walker; renowned investor and manager Mark Weinberger.
Lynn Forester de Rothschild, who is the founder and managing partner of Inclusive Capital Partners , also spoke at the presentation, saying that "this advice follows Pope Francis's warning to heed the" cry of the earth and the cry of the poor "and respond to society's demands for a fairer and more sustainable growth model ".
"Davos", "guards", the Bilderberg Club – some decisions of a single world behind the scenes
The section on the guidelines of the council says that an approach is needed that provides:
– Equality of opportunity for all people to achieve prosperity and quality of life, regardless of criteria such as socioeconomic background, gender, ethnicity, religion or age;

– Fair results for those who have the same opportunities and use them in the same way;

– Fairness between generations, so that one generation does not overload the planet and does not receive short-term benefits that entail long-term costs at the expense of future generations;

– Fairness in relation to those members of society, whose circumstances do not allow them to fully participate in the economy.
The declared goals are strikingly reminiscent of those that the order of "free masons" does not hide from society, but almost parading. However, if some analogies with Freemasonry are indirect, then with another powerful force on a world scale – globalists – they are the most direct.
Similar statements about the need for fairness and the distribution of resources can be found in those structures that often include the same people – the Davos Forum, the Bilderberg Club, etc.
The decisions made there and the consequences of these decisions are widely known. So there is no need to be under any illusion about the intentions of the leadership and their advice, signs of the end of times and the coming of the Antichrist.
===
No Privacy, No Property: The World in 2030 According to the WEF
AUDIO: https://mises.org/library/no-privacy-no-property-world-2030-according-wef
08. December 2020
The World Economic Forum and its related institutions in combination with a handful of governments and a few high-tech companies want to lead the world into a new era without property or privacy.
By Antony P. Mueller - 08. December 2020
The World Economic Forum (WEF) was founded fifty years ago. It has gained more and more prominence over the decades and has become one of the leading platforms of futuristic thinking and planning. As a meeting place of the global elite, the WEF brings together the leaders in business and politics along with a few selected intellectuals. The main thrust of the forum is global control. Free markets and individual choice do not stand as the top values, but state interventionism and collectivism. Individual liberty and private property are to disappear from this planet by 2030 according to the projections and scenarios coming from the World Economic Forum.
Eight Predictions
Individual liberty is at risk again. What may lie ahead was projected in November 2016 when the WEF published "8 Predictions for the World in 2030." According to the WEF's scenario, the world will become quite a different place from now because how people work and live will undergo a profound change. The scenario for the world in 2030 is more than just a forecast. It is a plan whose implementation has accelerated drastically since with the announcement of a pandemic and the consequent lockdowns.
According to the projections of the WEF's "Global Future Councils," private property and privacy will be abolished during the next decade. The coming expropriation would go further than even the communist demand to abolish the property of production goods but leave space for private possessions. The WEF projection says that consumer goods, too, would be no longer private property.
If the WEF projection should come true, people would have to rent and borrow their necessities from the state, which would be the sole proprietor of all goods. The supply of goods would be rationed in line with a social credit points system. Shopping in the traditional sense would disappear along with the private purchases of goods. Every personal move would be tracked electronically, and all production would be subject to the requirements of clean energy and a sustainable environment.
In order to attain "sustainable agriculture," the food supply will be mainly vegetarian. In the new totalitarian service economy, the government will provide basic accommodation, food, and transport, while the rest must be lent from the state. The use of natural resources will be brought down to its minimum. In cooperation with the few key countries, a global agency would set the price of CO2 emissions at an extremely high level to disincentivize its use.
In a promotional video, the World Economic Forum summarizes the eight predictions in the following statements:
People will own nothing. Goods are either free of charge or must be lent from the state.

The United States will no longer be the leading superpower, but a handful of countries will dominate.

Organs will not be transplanted but printed.

Meat consumption will be minimized.

Massive displacement of people will take place with billions of refugees.

To limit the emission of carbon dioxide, a global price will be set at an exorbitant level.

People can prepare to go to Mars and start a journey to find alien life.

Western values will be tested to the breaking point..
Beyond Privacy and Property
In a publication for the World Economic Forum, the Danish ecoactivist Ida Auken, who had served as her country's minister of the environment from 2011 to 2014 and still is a member of the Danish Parliament (the Folketing), has elaborated a scenario of a world without privacy or property. In "Welcome to 2030," she envisions a world where "I own nothing, have no privacy, and life has never been better." By 2030, so says her scenario, shopping and owning have become obsolete, because everything that once was a product is now a service.
In this idyllic new world of hers, people have free access to transportation, accommodation, food, "and all the things we need in our daily lives." As these things will become free of charge, "it ended up not making sense for us to own much." There would be no private ownership in houses nor would anyone pay rent, "because someone else is using our free space whenever we do not need it." A person's living room, for example, will be used for business meetings when one is absent. Concerns like "lifestyle diseases, climate change, the refugee crisis, environmental degradation, completely congested cities, water pollution, air pollution, social unrest and unemployment" are things of the past. The author predicts that people will be happy to enjoy such a good life that is so much better "than the path we were on, where it became so clear that we could not continue with the same model of growth."
Ecological Paradise
In her 2019 contribution to the Annual Meeting of the Global Future Councils of the World Economic Forum, Ida Auken foretells how the world may look in the future "if we win the war on climate change." By 2030, when CO2 emissions will be greatly reduced, people will live in a world where meat on the dinner plate "will be a rare sight" while water and the air will be much cleaner than today. Because of the shift from buying goods to using services, the need to have money will vanish, because people will spend less and less on goods. Work time will shrink and leisure time will grow.
For the future, Auken envisions a city where electric cars have substituted conventional combustion vehicles. Most of the roads and parking spaces will have become green parks and walking zones for pedestrians. By 2030, agriculture will offer mainly plant-based alternatives to the food supply instead of meat and dairy products. The use of land to produce animal feed will greatly diminish and nature will be spreading across the globe again.
Fabricating Social Consent
How can people be brought to accept such a system? The bait to entice the masses is the assurances of comprehensive healthcare and a guaranteed basic income. The promoters of the Great Reset promise a world without diseases. Due to biotechnologically produced organs and individualized genetics-based medical treatments, a drastically increased life expectancy and even immortality are said to be possible. Artificial intelligence will eradicate death and eliminate disease and mortality. The race is on among biotechnological companies to find the key to eternal life.
Along with the promise of turning any ordinary person into a godlike superman, the promise of a "universal basic income" is highly attractive, particularly to those who will no longer find a job in the new digital economy. Obtaining a basic income without having to go through the treadmill and disgrace of applying for social assistance is used as a bait to get the support of the poor.
To make it economically viable, the guarantee of a basic income would require the leveling of wage differences. The technical procedures of the money transfer from the state will be used to promote the cashless society. With the digitization of all monetary transactions, each individual purchase will be registered. As a consequence, the governmental authorities would have unrestricted access to supervise in detail how individual persons spend their money. A universal basic income in a cashless society would provide the conditions to impose a social credit system and deliver the mechanism to sanction undesirable behavior and identify the superfluous and unwanted.
Who Will Be the Rulers?
The World Economic Forum is silent about the question of who will rule in this new world.
There is no reason to expect that the new power holders would be benevolent. Yet even if the top decision-makers of the new world government were not mean but just technocrats, what reason would an administrative technocracy have to go on with the undesirables? What sense does it make for a technocratic elite to turn the common man into a superman? Why share the benefits of artificial intelligence with the masses and not keep the wealth for the chosen few?
Not being swayed away by the utopian promises, a sober assessment of the plans must come to the conclusion that in this new world, there would be no place for the average person and that they would be put away along with the "unemployable," "feeble minded," and "ill bred." Behind the preaching of the progressive gospel of social justice by the promoters of the Great Reset and the establishment of a new world order lurks the sinister project of eugenics, which as a technique is now called "genetic engineering" and as a movement is named "transhumanism," a term coined by Julian Huxley, the first director of the UNESCO.
The promoters of the project keep silent about who will be the rulers in this new world. The dystopian and collectivist nature of these projections and plans is the result of the rejection of free capitalism. Establishing a better world through a dictatorship is a contradiction in terms. Not less but more economic prosperity is the answer to the current problems. Therefore, we need more free markets and less state planning. The world is getting greener and a fall in the growth rate of the world population is already underway. These trends are the natural consequence of wealth creation through free markets.
Conclusion
The World Economic Forum and its related institutions in combination with a handful of governments and a few high-tech companies want to lead the world into a new era without property or privacy. Values like individualism, liberty, and the pursuit of happiness are at stake, to be repudiated in favor of collectivism and the imposition of a "common good" that is defined by the self-proclaimed elite of technocrats. What is sold to the public as the promise of equality and ecological sustainability is in fact a brutal assault on human dignity and liberty. Instead of using the new technologies as an instrument of betterment, the Great Reset seeks to use the technological possibilities as a tool of enslavement. In this new world order, the state is the single owner of everything. It is left to our imagination to figure out who will program the algorithms that manage the distribution of the goods and services.
Author:
Antony P. Mueller - Dr. Antony P. Mueller is a German professor of economics who currently teaches in Brazil. Write an email. See his website and blog.
===
The Great Reset Conspiracy Smoothie
A viral conspiracy theory blends together legitimate critiques with truly dangerous anti-vaccination fantasies and outright coronavirus denialism.
By Naomi Klein - 08. December 2020
Writing about "The Great Reset" is not easy. It has turned into a viral conspiracy theory purporting to expose something no one ever attempted to hide, most of which is not really happening anyway, some of which actually should.
It's extra confusing for me to unpick this particular knot because at the center of it all is a bastardization of a concept I know a little something about: the shock doctrine.
But here goes nothing.
Klaus Schwab, founder and executive chair of the World Economic Forum, delivers a welcome message on the eve of the annual World Economic Forum meeting in Davos, Switzerland, on Jan. 20, 2020. Photo: Markus Schreiber/AP
Back in June, the World Economic Forum, best known for its annual Davos summit, kicked off a lunge for organizational relevance at a time when it was already clear that, for the foreseeable future, packing thousands of people, injected-cheek by lifted-jowl, into a Swiss ski resort to talk about harnessing the power of markets to end rural poverty was a nonstarter.
The effort was called the Great Website — I mean the Great Reset. And through articles, videos, webinars, podcasts, and a book by WEF founder Klaus Schwab, it provided a coronavirus-themed rebranding of all the things Davos does anyway, now hastily repackaged as a blueprint for reviving the global economy post-pandemic by "seeking a better form of capitalism." The Great Reset was a place to hawk for-profit technofixes to complex social problems; to hear heads of transnational oil giants opine about the urgent need to tackle climate change; to listen to politicians say the things they say during crises: that this is a tragedy but also an opportunity, that they are committed to building back better, and ushering in a "fairer, greener, healthier planet." Prince Charles, David Attenborough, and the head of the International Monetary Fund all figured prominently. That kind of thing.
In short, the Great Reset encompasses some good stuff that won't happen and some bad stuff that certainly will and, frankly, nothing out of the ordinary in our era of "green" billionaires readying rockets for Mars. Indeed, anyone with even a cursory knowledge of Davos speak, and the number of times it has attempted to rebrand capitalism as a slightly buggy poverty alleviation and ecological restoration program, will recognize the vintage champagne in this online carafe. (This history is explored in an excellent new book and film by the law professor Joel Bakan, "The New Corporation: How 'Good' Corporations Are Bad for Democracy.")
Through its highly influential Global Competitiveness Report, the WEF has played a leading role in the transnational campaign to liberate capital from all encumbrances (like robust regulation, protections for local industries, progressive taxation, and — heaven forbid — nationalizations). Long ago, however, Schwab realized that if Davos didn't add some do-gooding to its well-doing, the pitchforks that had started amassing at the foot of the mountain would eventually storm the gates (as they came close to doing during the 2001 summit).
Demonstrators walk over a WEF logo during a rally of opponents of globalization and the World Economic Forum in Geneva, Switzerland, on Jan. 24, 2003.
Riot police officers attack students during a rally to protest a meeting of the World Economic Forum near the Shilla Hotel where the Geneva-based WEF opened a two-day summit in Seoul, on June 13, 2004. Photo: Martial Trezzini/Keystone/AP; Ahn Young-Joon/AP
And so the giddy sessions on new markets in Malaysia and new startups in California were complemented with somber ones on melting ice caps, United Nations development goals, "impact investing," "stakeholder capitalism," and "corporate global citizenship." In 2003, Schwab introduced the tradition of each January summit having a big theme, starting with the appropriately chastened "Building Trust." The new Davos tone, though, was truly set in 2005, when actor Sharon Stone, upon hearing Tanzania's president speak of his nation's need for mosquito nets to battle malaria, leapt to her feet and turned the session into an impromptu charity auction to purchase the nets. She raised $1 million in five minutes, and a new Davos era was on its way.
If Davos wasn't "seeking a better form of capitalism" to solve the spiraling crises Davos itself systematically deepened, it wouldn't be Davos.
The Great Reset is merely the latest edition of this gilded tradition, barely distinguishable from earlier Davos Big Ideas, from "Shaping the Post-Crisis World" (2009) to "Rethink, Redesign, Rebuild" (2010) to "The Great Transformation" (2012) and, who can forget, "Creating a Shared Future in a Fractured World" (2018). If Davos wasn't "seeking a better form of capitalism" to solve the spiraling crises Davos itself systematically deepened, it wouldn't be Davos.
And yet search for the term "global reset" and you will be bombarded with breathless "exposés" of a secret globalist cabal, headed by Schwab and Bill Gates, that is using the state of shock created by the coronavirus (which is probably itself a "hoax") to turn the world into a high-tech dictatorship that will take away your freedom forever: a green/socialist/Venezuela/Soros/forced vaccine dictatorship if the Reset exposé is coming from the far right, and a Big Pharma/GMO/biometric implants/5G/robot dog/forced vaccine dictatorship if the exposé hails from the far left.
Confused? That's not on you. Less a conspiracy theory than a conspiracy smoothie, the Great Reset has managed to mash up every freakout happening on the internet — left and right, true-ish, and off-the-wall — into one inchoate meta-scream about the unbearable nature of pandemic life under voracious capitalism. I've been doing my best to ignore it for months, even when various Reset "researchers" have insisted that all of this is an example of the shock doctrine, a term I coined a decade and a half ago to describe the many ways that elites try to harness deep disasters to push through policies that further enrich the already wealthy and restrict democratic liberties.
There has been a tsunami of examples of the real shock doctrine since the pandemic began: Trump's attacks on Washington's regulatory architecture; Education Secretary Betsy DeVos's amped-up campaign for "school choice," rather than, say, giving public schools the resources they need to keep children safe; Silicon Valley's multiheaded power grab, which I wrote about as the Screen New Deal; the Modi government's cruel attacks on price protections for India's farmers (setting off a wave of heroic protests) — and so many more.
U.S. Education Secretary Betsy DeVos speaks at a school choice event in the Roosevelt Room of the White House on May 3, 2017, in Washington, D.C. Photo: Mandel Ngan/AFP/Getty Images
What Schwab and the WEF are doing with the Great Reset is both more subtle and more insidious. Schwab is, of course, absolutely right when he says that the pandemic has revealed many deadly structural failures of capitalism as usual, as does the accelerating climate crisis and the hoovering of the planet's wealth up toward the Davos class, even in the midst of a global pandemic. But like the WEF's earlier big themes, the Great Reset is not a serious effort to actually solve the crises it describes. On the contrary, it is an attempt to create a plausible impression that the huge winners in this system are on the verge of voluntarily setting greed aside to get serious about solving the raging crises that are radically destabilizing our world.
Why? For the same reason I keep hearing Facebook ads on NPR podcasts telling me how much Facebook wants to be regulated. Because if our corporate overlords can create this impression, it is less likely that governments will listen to the rising chorus of voices calling on them to do what is required to actually combat spiraling poverty, joblessness, climate breakdown, and informational degeneration: regulate the companies that have created these crises, and tax them, break them up, and, in some cases, put them under public control.
The Great Reset is an attempt to create a plausible impression that the huge winners in this system are on the verge of voluntarily setting greed aside to get serious about solving the raging crises that are radically destabilizing our world.
So no, the Great Reset is not just another name for the Green New Deal, as many a right-winger with a digital chalkboard and an unhealthy AOC obsession is absurdly claiming. It is, first and foremost, about blocking a real Green New Deal, which most assuredly would not have the support of BP, Mastercard, the Prince of Wales, and all of the other Great Reset partners.
And yet, in recent weeks, a slew of right-wing commentators on Fox News, as well as Brazil's minister of foreign affairs and prominent opposition politicians in Australia and Canada, have claimed to be confused about this and are suddenly giving oxygen to what was, until recently, a marginal conspiracy. Laura Ingraham, Tucker Carlson, and Ben Shapiro have all been terrifying their huge audiences with claims that green socialism is about to be forced down their throats via Schwab's Great Reset, which, they explain, is the very same thing as President-elect Joe Biden's "Build Back Better" plan, which is itself a thin cover for Rep. Alexandria Ocasio-Cortez's Green New Deal. (Like an early fan of an indie punk band, Glenn Beck has been using his perch at The Blaze to point out that he was ranting about the Great Reset when it was just a gleam in Schwab's eye.)
Do these people honestly think that Schwab is in cahoots with AOC and using the pandemic to put BP out of business — with the full cooperation of BP? Of course not. But President Donald Trump is on his way out, and the Green New Deal is popular — precisely because it is as far away from Davos as it could be, grounded in a polluter-pays ethos and in programs like a jobs guarantee and universal health care that enjoy broad working-class support. For right-wing politicians and the oil companies that back them, the more climate action can be conflated with an organization known for its traffic jams of private jets and its Bond villain founder, the easier it will be to resist any climate plan at all. That's why the earliest alarmism about the Great Reset came from the Heartland Institute, ground zero of the climate change denial machine.
Jason Kenney, leader of the United Conservative Party, speaks during a news conference in Calgary, Canada, on April 5, 2019. Photo: Todd Korol/Bloomberg/Getty Images
This messaging is gaining traction not because people are suckers but because they are mad — and they have every right to be. Lockdown policies have demanded months of individual sacrifice for the collective good without providing the most basic collective protections to keep families from slipping into starvation and homelessness, or to keep small businesses afloat. Meanwhile, trillions have been spent to backstop markets and bail out multinationals, and pandemic profiteering is rampant. Is it any wonder that so many find it entirely plausible that the same elites who expect them to swallow all the coronavirus-related sacrifices while they party in the Hamptons and on private islands would also be willing to exaggerate the risks of the disease to get them to the accept more bitter "green" medicine, for the common good? As that first Davos theme made clear, trust between the people and the mountaintop has been broken — and it most certainly has not been rebuilt.
For a glimpse of how all of this fits together, take a look at what is going on in Alberta, Canada, under its truly reprehensible premier, one Jason Kenney. Kenney came to power pledging to serve as a shameless valet for the Alberta oil patch, specifically its extra-fast-planet-cooking tar sands. He promised to ram through all pipelines, no matter the opposition, and create a "war room" to surveil all opponents.
Back in March, in the early days of the pandemic, I observed that Kenney deserved the award for the most craven Covid-19 disaster capitalist because he had just laid off 20,000 education workers, supposedly to cover pandemic costs, even as he lavished $7 billion in public subsidies on the Keystone XL pipeline, despite the lockdowns having created a massive glut in crude oil. He followed up in the fall by laying off 11,000 health care workers, a clear effort to use the Covid-19 crisis to open the door to partial U.S.-style health care privatization.
It has surprised no one that Kenney has also presided over a U.S.-style coronavirus explosion, with the province's positivity rate recently topping 10 percent (higher than the average south of the border). Now Kenney, a self-proclaimed big-government-bashing libertarian, has been reduced to begging Prime Minister Justin Trudeau for funds to build field hospitals.
Is it any wonder he has been looking to change the subject? Last week, Kenney did exactly that, selecting a question about the Great Reset during a Facebook livestream. The premier feigned horror at the idea that Klaus Schwab could possibly see Covid-19 as an opportunity to advance policy goals, describing the plan as a "grab bag of left-wing ideas for less freedom and more government" and "failed socialist policy ideas." Warming up to his subject, he declared: "I'm not going to be taking any policy direction from Klaus Schwab and his ilk. … Heck no! We are not going to exploit or take advantage of a crisis to advance a political agenda. … It's very distasteful and regrettable that influential people would explicitly seek to take advantage of a crisis like this to advance their own political vision and values."
The online right rejoiced: "Jason Kenny Shows Real Leadership Rejecting Klaus Schwab's New World Order!" declared one outlet, and I can't bear to link to the many, many others.
Sadly, Kenney's aversion to crisis opportunism comes late for the thousands of newly unemployed education and hospital workers in his province, or for the hundreds of patients who will soon be getting treatment in its field hospitals. And though Kenney was quick to say that the Great Reset was not a conspiracy theory and that the coronavirus is real, his statements were immediately seized upon by the growing numbers of people who are seriously convinced that Covid-19 is a hoax cooked up by Davos globalists to eliminate their private property, poison their brains with 5G, and take away their right to go to the gym.
In Alberta, thousands of those people participated in maskless "Walk for Freedom" marches last week. I have no doubt that Kenney meant it when he told them to cut it out, just as he no doubt wants Covid-19 to stop ravaging his province, along with his reputation. But what he wants far more is to stop the momentum toward climate action in coronavirus recovery plans so the oil companies that underwrite his party and government can wring out a few more profitable quarters. And he, along with growing numbers of similarly craven politicians the world over, sees fueling the Great Reset conspiracy as the most effective means of achieving that goal.
None of this is to say that Schwab's Reset push is benign and unworthy of scrutiny. All kinds of dangerous ideas are lurking under its wide brim, from a reckless push toward more automation in the midst of a joblessness crisis, to the steady move to normalize mass surveillance and biometric tracking tools, to the very real (though not new) problem of Bill Gates's singular power over global health policy. The irony, though, is that the fact-Vitamix currently whirring around the Great Reset actually makes it harder to hold the Davos set accountable for any of this, since legitimate critiques have now been blended together with truly dangerous anti-vaccination fantasies and outright coronavirus denialism.
It also makes it harder to talk about the profound realignment our economies and societies desperately need, a vision a group of us laid out in the short film we released way back in October called "The Years of Repair" — because now all talk about how we change for the better in response to the cruelties that Covid-19 has unveiled is immediately smeared as part of the Great Reset. As the historian Quinn Slobodian recently wrote, years after "The Shock Doctrine" was published, "the right was now appropriating this narrative for its own ends." Meanwhile, the less fantastical but extremely real shock doctrine maneuvers currently waging war on public schools, hospitals, small farmers, environmental protections, civil liberties, and workers' rights receive a fraction of the attention they deserve.
Is it all a plan, another kind of elaborate conspiracy? Nothing so elegant. As Steve Bannon kindly told us, the informational strategy of the Trump era has always been to "flood the zone with shit." Four years later, we can see what this looks like in practice. It looks like far-left and far-right conspiracists sitting down over a tray of information-shit sandwiches to talk about how the Great Reset is Gates's plan to use the DNA from our Covid-19 tests to turn the United States into Venezuela.
It makes no sense, and that's just fine by the likes of Bannon, and Kenney as well. Because if you want to keep waging war on the Earth's life-supporting ecology, a great way to do it is to deliberately pollute its democracy-supporting information ecology. In fact, the pollution is the point.
Author:
Naomi Klein is a senior correspondent at The Intercept and the inaugural Gloria Steinem endowed chair of media, culture and feminist studies at Rutgers University. She is an award-winning journalist and best-selling author, most recently of "On Fire: The Burning Case for A Green New Deal." She has also written "The Battle for Paradise," "No Is Not Enough," "This Changes Everything," "The Shock Doctrine," and "No Logo."
Contact the Author:
Naomi Klein Naomi _Klein @NaomiAKlein
===
Your Guide To The Great Monetary Reset - The Corbett Report
Sunday, December 6, 2020 5:02
Source: The Corbett Report
SHOW NOTES AND MP3: https://www.corbettreport.com/brettonwoods2/
Do you know what it means when the Managing Director of the IMF warns of a "new Bretton Woods moment?" How about when the head of the BIS revels in the total surveillance power that digital currencies will afford the central bankers? Well, you're about to. Don't miss this info-packed edition of The Corbett Report podcast where James peels back the layers of the great currency reset onion and uncovers the New World (Monetary) Order.
===
The Great Reset and Klaus Schwab
Klaus Schwab, the chief proponent of a global project called the "Great Reset," may be the most influential "intellectual" in the world today. A former member of the UN Advisory Board on Sustainable Development, he is the founder of the World Economic Forum (WEF) that meets annually in the Swiss resort town of Davos. Business Insider explains, "Each year, business leaders and heads of state give lectures and speak on panels about topics ranging from gender equality and venture capital to mental health and climate change." And as the WEF websitestates, "The non-profit organization's aim is to engage the foremost political, business, cultural and other leaders of society to shape global, regional and industry agendas."
The "Great Reset," a term coined in a 2011 book by economist Richard Florida and wholeheartedly adopted by Schwab in the context of the United Nation'sAgenda 2030 for sustainable development, proposes to determine "the future state of global relations, the direction of national economies, the priorities of societies, the nature of business models and the management of the global commons." It presents itself as a humane and compassionate means to inaugurate a beneficial root-and-branch transformation of the social, economic and political structure of the world's "operating systems": capitalism, the free market and democracy.
Practical capitalism is to be supplanted by what Schwab calls "stakeholder capitalism" in which the private sector is tightly controlled by government (otherwise known as "fascism"). The free market is considered unfair and skewed to the advantage of a piratical business class exploiting the world's poor and hungry. Democracy is regarded as an inefficient political arrangement relying on the incapacity of the demos to understand its own best interests or to command the intricacy of integrated governing structures and processes.
Instead, the Great Reset will remake the world -- in Schwab's words, "to create a more inclusive, resilient and sustainable world going forward," all the platitudes neatly packed into one sentence. Private property deforms the natural relations between human beings and must be abolished. Private transportation will not be allowed. "Contrary content" in the printing or production of materials will not be permitted, at the cost of access to social media and Internet domains. Fossil fuels will be replaced wholesale by Green technologies. Home gardens will be outlawed. The Christian faith will be gradually suppressed (as is happening today). Vaccines will become mandatory.
Society will become "cashless" and all standard monetary transactions replaced by digital currency and governed by electronic means, which can be cancelled by reigning authority at the slightest provocation. Debts will be forgiven and creditors will face the prospect of bankruptcy. The middle class and small entrepreneurs will be wiped out. Commerce will become progressively "contact-less."
The United States must be neutralized via social isolation, lockdown-induced poverty, and facemask conformity and passivity. Constant surveillance will be employed to ensure compliance. The human being will be "enhanced" through biosecurity, synthetic biology, implantable microchips, cortical modems, nanobots, genetic editing and designer babies. Everyone will be equal, everyone will be secure from the ravages of competition, risk and chance, and everyone will be happy -- as they are today in the political template for the Great Reset, Communist China and its fascist business model.
So here we are. Schwab is a canny manipulator and knows how to turn a perceived catastrophe to his advantage, in his own words "to break glass in case of an emergency." He has understood that the most effective enabler of the Great Reset has been the pandemic panic unleashed by COVID-19, which has taken the planet by storm, reduced entire populations to abject terror, led to massive lockdowns and personality disfigurement brought about by mandatory masks, and promoted the reign of political despots, ignorant leaders, hired-gun health officials and left-wing organizations like the W.H.O., The Lancet, and innumerable others. As Prince Philip, a WEF member, mused, "We have a golden opportunity to seize something good from the crisis," which may "make people more receptive to big visions of change" and reset the global economy toward "sustainability" -- the buzzword du jour.
Indeed, COVID is a more powerful persuader even than "climate change," since virus panic works immediately but climate panic "can only follow with a time lag." Canadian Prime Minister Justin Trudeau, a committed Marxist and anadmirer of Schwab, is also on board. Addressing the United Nations, Trudeau asserted that "This pandemic has provided an opportunity for a reset. This is our chance to accelerate our pre-pandemic efforts to re-imagine economic systems that actually address global challenges like extreme poverty, inequality and climate change."
As Rex Murphy writes in the National Post, "the word that should trouble us most in all of this is 'imagine'…. Is it really a good idea to place economies under the servitude of amateur imaginations? You cannot dream an economy (although it is very possible… to kill the one we already have)." Trudeau, with no genuine university education to speak of and the beneficiary of a large family trust fund, is adept at bafflegab and empty abstractions. His mullings originate inThe Communist Manifesto and John Lennon's treacly "Imagine."
Even the Pope is a passionate believer in the Great Reset, though knowing Francis's affiliation with Liberation Theology, this comes as no surprise. As the Pope said in a recent interview, "We need change. The pandemic brought our organizational and developmental models into a crisis; it exposed many injustices, the troubling silence and social and health failures, subjecting a great number of our brothers to the processes of social exclusion and degradation." Typical fare. One recalls the Pope's 2014 message to Schwab urging "an openness to the transcendent" from which "a new political and business mentality can take shape, one capable of guiding all economic and financial activity within the horizon of an ethical approach which is truly humane… I ask you to ensure that humanity is served by wealth and not ruled by it."
Of course, attendees of the Davos conference number among the wealthiest people on the planet, including Bill Gates, George Soros, Prince William, Jamie Dimon (JP Morgan Chase CEO), Jack Ma and many others, who fly in by private jet and have no problem with membership fees ranging up to $620,000 per year and chalets that go for up to $140,000 per week. These great benefactors of suffering humanity received the Pope's "divine blessings on you and the participants of the Forum, as well as on your families and all your work." That's a pretty good gig, if you can get it.
The topic for the 2021 Davos conference, which has been postponed from January to the summer, is, naturally, the "Great Reset" and the expedient arrival of the pandemic. So COVID it is. In his July 2020 book COVID-19: The Great Reset, co-authored with Thierry Malleret, Schwab regards the virus as a providential pretext to remake the world and unleash a "fourth industrial revolution" that, as we have observed, will eliminate private property, restrict travel and establish a surveillance state in which everyone is chipped and monitored. The authors admit that COVID-19 is not "an existential threat" and that it is "one of the least deadly pandemics the world has experienced in the last 2000 years," but surreptitiously convert it into a pretext for unprecedented social and economic change. The lockdowns are a way of softening up the population to accept a global techno-fascist revolution presided over by a club of billionaires, their political adjutants and chosen "experts," and UN mandarins. Schwab's books make this clear.
Accordingly, Schwab takes to task "some rich countries endowed with sophisticated health systems and strong assets in research" that will be perceived to have failed their citizens. He targets their "social fabric and socio-economic system" as the "real" culprit guilty of "failing to guarantee economic and social welfare for the majority of citizens." This is true, but not in the way Schwab intends, for it is precisely the draconian measures these countries have imposed that have ruined their economies, helped to unravel the social fabric, and caused needless suffering and unnecessary deaths.
Klaus Schwab is a dangerous man. One must admit he deploys the technocratic jargon and terminology -- what I call the "germinology" -- to perfection, and can be quite convincing. But that does not make him right. It makes him sinister and portentous.
Looked at from an anamorphic perspective, as has often been noted, Schwab bears a certain resemblance to Ernst Stavro Blofeld, the arch-villain in the James Bond movies who is the founder of the criminal organization SPECTRE. (As Dr. Evil in the Austin Powers parody, the resemblance persists.) "The firing power inside my crater is enough to annihilate a small army," Blofeld boasts in You Only Live Twice, "You can watch it all on TV. It's the last program you're likely to see." Transpose to Schwab and there may be a bathetic truth to his gasconade. Anyone who has seen the film X-Men: Apocalypse will have met another of Schwab's doppelgängers, the grisly revenant En Sabah Nur, who is about to bring destruction on the earth. "Everything they built will fall," the ghoul exclaims. "And from the ashes of their world, we'll build a better one" -- the filmic source of the lying slogan adopted by some of our politicians, "Build Back Better." Others see hints of Star Wars:
Twitter screengrab (cropped)
In any case, one must be prepared for what is impending. It's not a joke and it's not an unanchored fantasy. It is happening as we speak. The time has come to implement the Great Reject before we experience the Great Regret. It makes sense to consult the tainted oracle and I would suggest looking into one or two of his books, whether the aforementioned COVID-19: The Great Reset, the earlierThe Fourth Industrial Revolution, or the most recent The Aftermath of the COVID-19 Pandemic. For all his rhetorical sleight of hand, polished demeanor and public acclaim, Klaus Schwab is nonetheless a wannabe nabob and a rather ridiculous little man, but as we know from history, preposterous people can sway multitudes and cause unprecedented havoc and suffering. They may be the object of justified ridicule, but they must also be taken seriously. Klaus Schwab is no exception.
David Solway's most recent book is Notes from a Derelict Culture, BlackHouse Publishing, London, 2019.
===
To better understand the gigantic battle behind the scenes in the USA - WATCH/Listen:
The Tipping Point Radio
Original Upload Channel: https://www.youtube.com/channel/UCnnsAVzVztZZd2voe-EUF0w

Start here:https://beforeitsnews.com/new-world-order/2020/11/dear-america-the-american-people-have-been-under-mixed-war-and-lawfare-since-the-civil-war-trump-has-the-opportunity-to-undo-it-please-unlearn-9471.html
1776reloaded.org
internallydisplacedpeople.org
"Titles of Nobility Act", lawfully enacted in 1810, fully ratified by 1819
Published up through the 1870′s before it was vanished by enemies foreign and domestic. Agents of the Crown – Vatican that have ran America as a Slave Plantation ever since!
ARTICLE XIII: "If any citizen of the United States shall accept, claim, receive, or retain any title of nobility or honour, or shall without the consent of Congress, accept and retain any present, pension, office, or emolument of any kind whatever, from any emperor, king, prince, or foreign power, such person shall cease to be a citizen of the United States, and shall be incapable of holding any office of trust or profit under them, or either of them."
Ignorantia juris non excusat or ignorantia legis neminem excusat (Latin for "ignorance of the law excuses not" and "ignorance of law excuses no one" respectively) is a legal principle holding that a person who is unaware of a law may not escape liability for violating that law merely because one was unaware of its content.
First amendment rights: Congress shall make no law respecting an establishment of religion, or prohibiting the free exercise thereof; or abridging the freedom of speech, or of the press; or the right of the people peaceably to assemble, and to petition the government for a redress of grievances.
SEE HOW THE HEDGEFUNDS WANT YOUR AGRICULTURAL LAND
A HUGE STORY NO ONE IS DISCUSSING
The coronavirus panic has broken our fragile, globalised food system. Shortages and higher food prices are set to follow. For now, markets have not priced this in, opening a massive opportunity to those who understand how to invest.
GET THIS THESIS ON INVESTING IN AGRICULTURE
A SIMPLE THESIS
The outbreak of Covid-19 prompted governments around the world to introduce "lockdowns", in an effort to reduce the spread of the virus. One of the unintended consequences has been unprecedented supply and labour destruction in our globalised food system - that was fragile to begin with. As food is literally being destroyed on farms, it's also not being harvested or planted. This, we argue, has created the perfect storm for food prices to rise - and certain agricultural assets to outperform.
Globally, Farmers Have Been Destroying Their Crops
FACTORS CONTRIBUTING TO HIGHER FOOD PRICES
SERIES OVERVIEW
Get their in-depth research presented as a multi part documentary, taking you through their investment process and decision
EPISODE 1
A WORLD WIDE PICTURE
They take you through the bullish and bearish cases for agriculture, and why it took a world-wide crisis for them to finally become involved in the sector.
EPISODE 2
UNINTENDED CONSEQUENCES
They study how deeply the agriculture sector has been affected by the lockdowns, from the destruction of supply to the restriction of global labour migration.
EPISODE 3
GLOBALISED FRAGILITY
While the world has never been better equipped to work from home, they delve into why it has perhaps never been worse equipped to deal with a food crisis.
EPISODE 4
HOW WE ARE INVESTING
They share their thoughts on where to look, and just as importantly, where NOT to look when deciding to invest in agricultural commodities.
DOWNLOAD THIS AUDIO SERIES
Download their 4 part MP3 audio series taken directly from our premium investment research, which also comes with a full transcription https://capexinsider.com/inside-our-agriculture-investment-thesis/#download
===
We Are the Power
The World that Klaus Schwab, executive director of the World Economic Forum, wants us to rubber stamp is a 100% dystopian nightmare. In fact, if one was to write a film script about the worst of all outcomes for the human race and planet, Schwab's 'Great Reset' dream would perfectly fill the bill.
Everything that moves and breathes is to be sanitised, anaesthetized and digitalised proclaims the WEF White Paper of October 2020. This is the way to turn the world 'Green' according to Schwab and his team of technocratic trolls. Well, most of us will turn green just by reading this WEF master-plan for humanity "Resetting the Future of Work Agenda in a post Covid World" so there's really no need to bother with its implementation, is there?
The inventory of fake green huey to be found within the pages of this paper goes back to the Club of Rome (founded 1968) coming up with the idea that for the elite to maintain their grip on world affairs, some scary story threatening the end of life on Earth was needed.
So the idea of Global Warming was hatched to fit this need. It also had the advantage of being a money spinner via the invention of 'carbon taxes' and deployment of a whole new fake green infrastructure under the title 'The Fourth Industrial Revolution'. Yes, a truly inspiring control package was put together – just waiting for a suitable moment to be rolled-out across the world.
Well, it just happened that something called Covid came along (sheer coincidence) to kick the whole show off at the beginning of 2020. Aside from Global Warming, launched some twenty years earlier, the new show is proving to be quite a spectacle! There's something for everybody in the tragi-comedy drama called 'Covid-19'.
Fake news, fake views and fake truths – all conjoining to make a quite breathtaking virtual reality saga starring some previously little known bit part actors, who leapt at the chance to take leading roles in bringing to life the technocratic Great Reset dynasty promised by the World Economic Forum. A dynasty requiring the implementation of highly tuned Al-Gore-rythms so as to edit out the communications of all who don't do Al's Global Warming thing. Not just that, but EMF'ing all and sundry as a covert way of vastly reducing the global population, is also a vital part of the mix.
The only thing is, those doctors, scientists and engineers still able to think, saw immediately that they were being asked to believe that the world had gone flat again – like it was pre Copernicus and Galileo. And that 2+1=4. And that cell phone microwave radiation, now running at tens of thousands of times that of natural background radiation – doesn't change anything and won't do anyone any harm. No, of course not, why should it – we must have had a delusional moment ever entertaining such an idea.
As we peer at the newspaper headlines each morning, we become aware of a very well coordinated story-line being monotonously repeated day after day, with almost no variation wherever you happen to be in the world – but especially so in Europe, North America, Australia and New Zealand. No surprise when just six corporations own 90% of the world media.
These headlines are continuously telling us to to believe in a surreal agenda that – of course – stars 'Covid' and comprises a whole series of absolute contradictions, invented, no doubt, for the purpose of causing mass distraction and confusion of the readership – while relentlessly pressing the fear button to ensure obeisance from a semi paralysed public.
But what is this we see emerging out of the gloom at this eleventh hour? Could it be a new hero is rising up out of the chaos to put our minds at rest? Could it possibly be one Klaus Schwab – 'visionary extraordinaire' and inspired saviour of humanity?
Her Schwab has now been joined by no lesser being than Prince Charles, to convince us Reset laggards to "use all the levers at our disposal" to ensure eco-corporate fascism dispossesses small to medium sized businesses of their hard won trading grounds while simultaneously walloping us with a wall of 5G microwaves.
Apparently The Green New Deal sees 5G as the solution to getting a global centralised 'smart grid' up and running so as to enable us to be 'watched' 24/7. This, one assumes, is to help us get that warm feeling of "you are never alone." That warm feeling will be accentuated by the fact that 5G, like its 3/4G predecessors, is a microwave weapon that cooks us from the inside out and serves us up rare, medium or well done, according to its output.
"Well done!" is the response that Schwab and his royal team are no doubt expecting us to proclaim while loudly applauding the roll-out of the Agenda 2030 – Zero Carbon – Smart City – Fourth Industrial Revolution – Transhumanist Singularity – Green New Deal – New World Order – 'Great Reset' blue print for a full-on fascist future.
Well sorry, Mein Herr, but I've got a strange feeling that you might have got this all a bit wrong. Your megalomania has been recognised for what it is. Most of us have accordingly decided to show you two fingers and the way to the door.
Your departure should not be delayed a day longer than necessary. Don't worry, we have made it easier for you to take your leave by ensuring the exit door has these words writ large upon it: 'THE GREAT REJECT'.
Author:
Julian Rose is an early pioneer of UK organic farming, writer, international activist, entrepreneur and holistic teacher. His latest book 'Overcoming the Robotic Mind – Why Humanity Must Come Through' is particularly recommended reading for this time: see www.julianrose.info
===
A Rebuttal to Klaus Schwab's Article on the Covid-19 Crisis
By Chris MacIntosh - 29. November 2020
Thought for the day: Totalitarians never view themselves as totalitarian. Utopians believe fervently that what they are forcing upon others is for their own good.
If you've not heard of the World Economic Forum, I'd urge you to pay extremely close attention because they've been driving much of the mayhem you've experienced this year.
Klaus Schwab, who is the founder of the World Economic Forum, and Thierry Malleret featured an article accompanying the launch of a co-authored book entitled "COVID-19: The Great Reset".
This article is a rebuttal to Klaus and all technocrats like him.
Already, in barely six months, the COVID-19 pandemic has plunged our world in its entirety — and each of us individually — into the most challenging times we've faced in generations.
Incorrect. The virus is simply a virus, similar to other viruses that humans have overcome throughout our history as a species. Indeed, here are the CDC's numbers themselves so that we may put things into context.
Survival rates by age group:
0-19: 99.997%
20-49: 99.98%
50-69: 99.5%
70+: 94.6%
It was Klaus, our governments and institutions that have plunged the world into "the most challenging times we've faced", through their idiotic draconian tyrannical policies that have been forced upon the world with zero room for debate. Highly credentialed professionals (see the Great Barrington declaration) across the world are simply censored when pointing out the madness.
It is a defining moment — we will be dealing with its fallout for years, and many things will change forever. It has wrought (and will continue to do so) economic disruption of monumental proportions, creating risk and volatility on multiple fronts — political, social, geopolitical — while exacerbating deep concerns about the environment and also extending the reach of technology into our lives.
On this we agree. We will indeed be dealing with the fallout for years. And yes, the economic disruption is of monumental proportions. Take, for instance, suicides, Klaus, which in Japan are now 8.5X the number of deaths from covid. At this point those officials still locking down, since we know the virus is nothing more than a bad flu should be summarily fired and brought to justice for crimes against humanity.
At this point it would be worth listening to Dr Roger Hodkinson, the ex-president of the pathology section of the Medical Association and formerly certified by the Royal College of Physicians and Surgeons of Canada as a general pathologist in 1976 and a Royal College Fellow. Here is Dr Roger Hodkinson addressing the Edmonton City Council Community and Public Services Committee meeting on Nov. 13 about the city's move to extend its face-covering bylaw.
Moving right along to your statement Klaus of "concerns about the environment". Is it not time you simply dropped the mask and revealed that yes, this is what it was all about from the get go. Agenda 2030, after all, was conceived before the manufactured pandemic. One would have thought that after Al Gore's ridiculous and demonstrably false "Inconvenient Truth", the junk science behind "anthropogenic global warming" would have deservedly been ridiculed and discarded on the trash heap of history. But instead it's been re-birthed as a mask to implementing Communism 3.0. under the guise of "the Great Reset". We see through you.
No industry or business will avoid the impact of these changes. Millions of companies risk falling behind, and many industries face an uncertain future; a few will thrive.
Those that have thrived are unsurprisingly the very same clutch of folks that are your buddies from Davos. Enormous corporations that benefit from the tyrannical lockdowns. It comes as no surprise that Bezos' Amazon, Zuckerberg's Facebook and Dorsey's Twitter have all sucked up more power, influence, and market share while SMEs have been squashed by — again — policy and not the virus. Amazingly you've the gall to talk about equality while ensuring all of this takes place. And then there's your buddy, Bill.
On an individual basis, for many, life as they've always known it is unraveling at alarming speed. This said, acute crises favor introspection and foster the potential for transformation.
The only thing we can transform, without unintended consequences, is ourselves. Nature does the rest. This is because the world is complex, far more complex than anyone — certainly you — can imagine. And in believing "we" (which we know means you and your fellow accomplices complicit in this crime) can transform it implies a belief you've a handle on the infinite amount of data points each second that occur in the world and furthermore how each of those data points may react to any change in any other data points. In short, you've the same misguided belief that centralised planning works. It doesn't.
This "opportunity" is manufactured to amass enormous attention and force feed your Marxist neo-feudal agenda of reshaping the world in a centralised approach. It is worth noting at this point that EVERY single time mankind has embarked on "reshaping the world" to meet the objectives of a small group of intolerant people it has ended in genocide. Every. Single. Time.
Systematic Connectivity
A new world could emerge, the contours of which it is incumbent on us to reimagine and redraw.
There you go again with this notion that you and your out of touch friends know what is required for the rest of us.
The sudden and violent nature of the shock the pandemic is inflicting can make the scale of this challenge seem overwhelming.
Yes, you're quite correct on the violent shock to society. As my friend Doug Casey remarked, "Masks, social distancing, lockdowns, and non-gathering are doing immense damage to society at every level—health-wise, socially, and financially. This nonsense is rupturing the social fabric everywhere. That's extremely dangerous."
This impression is due in no small measure to the fact that in today's interdependent and hyper-connected world risks amplify each other: Individual risks or issues harbor the potential to create ricochet effects by provoking others (like unemployment potentially fuelling social unrest and impoverishment triggering involuntary mass migration).
"Unemployment potentially fuelling social unrest…" Really? "Involuntary mass migration" is all due to policy, especially that of the EU, whether it be to create social justice or creating conflict. So far, all the trouble you refer to has been created by policy makers and influencers, not the average Joe. And here you are telling us to put our faith in — deep breath — policy makers.
The defining feature of today's world is systemic connectivity: In such a world, silo-doing and silo-thinking have no place because risks converge. All the macro issues that exert direct and daily impacts on our societies, the global economy, geopolitics, the environment and technology do not evolve in a linear fashion.
If by "systematic connectivity" you mean the organised effort by the WEF, the world's central banks, and the world's governments to abandon sovereignty and cater to protecting international interests of a small elite, then sure. Surely, if you're against "silo thinking," censoring dissenting voices via the mainstream media and social media would be something you'd be dead against. In the immortal words of Homer Simpson, "Lord help me, I'm just not that bright."
They play out as complex adaptive systems, and as such, share a fundamental attribute: susceptibility to matters cascading out of control and in so doing producing extreme consequences that often come as a surprise. COVID-19 has already given us a foretaste of this phenomenon.
Translation: Globalists have implemented policies they do not understand, cannot pay for, and cannot control. A fake pandemic is now being used as the catalyst to wipe the slate clean and steal all the assets and subjugate the world to full technocratic control.
Examining Fault Lines
To a considerable extent, occurrences as different as the sharp and dramatic rise in unemployment (an economic risk), the global wave of social unrest unleashed by the Black Lives Matter protests (a societal issue) and the growing fracture between China and the U.S. (a geopolitical risk) wouldn't have taken place without the pandemic. At the very least, coronavirus exacerbated those trends.
Those more cynical among us might call that a coincidence. Rise in unemployment is because the government made it illegal to work, which our captured media justified by terrifying people. Global wave of social unrest was fueled by Marxist fanatics (see here). And fracture between US and China is a natural result of their economic relationship and the struggle for world supremacy.
The concurrence and severity of these fault lines mean that we are now at a critical juncture: The potential for change is unlimited and bound only by our imagination — for better or for worse.
Whose imagination, Klaus? Normal people don't feel as though they have the right to dictate how the world should be run.
Societies could be poised to become either more equitable or the opposite; geared toward more solidarity or greater individualism; favoring the interests of the few or looking to the needs of the many; economies, when they recover, could be characterized by greater inclusivity and more attuned to our global connection, or they could simply return to business as usual — now revealed to be (in so many ways) an untenable status quo.
As I mentioned in a special report (What Happens Next) on the growing cancer in society, it is individualism which is the hallmark of a free society.
This is the fundamental question upon which the success of the Great Reset depends. The scope of change required is immense, ranging from elaborating a new social contract to forging improved international collaboration. Immense but far from insurmountable, as the case for smart investment in the environment shows.
Getting It Right
Build Back Better has been adopted by leaders all around the world.
One way to invest smartly is to embed climate and environmental resilience into stimulus packages and recovery programs.
The immediate post-crisis period offers a small window to build back better by not wasting the $10 trillion that governments around the world are investing to alleviate the effects of the COVID-19 pandemic.
It is evident that"Build back Better" is more about destroying Western democracy and individual human rights than it is about building anything other than a complete hell on earth.
A recent policy paper to which the World Economic Forum contributed estimates that building a nature-positive economy could represent more than $10 trillion per year by 2030 — in terms of new economic opportunities, as well as avoided economic costs.
In the short term, deploying around $250 billion of stimulus funding could generate up to 37 million nature-positive jobs in a highly cost-effective manner. We should not view resetting the environment as a cost but rather an investment that will generate economic activity and employment opportunities.
The ultimate price that will be paid here will be measured in human lives lost and contrary to what your "think tanks" say a degradation of the world environment. I will invite you to read my banned article on Greenwashing where I lay bare the absurdities that your think tanks purposefully ignore.
We must get the Great Reset right. The challenges before us could be more consequential than ever imagined, but our capacity to reset could also be greater than we had previously hoped.
I think, Klaus, at this point I'm going to simply leave you with the great words of Thomas Sowell,
"It is hard to imagine a more stupid or more dangerous way of making decisions than by putting those decisions in the hands of people who pay no price for being wrong."
And now I'll leave you with some quotes upon which to reflect.
"The theory of Communists may be summed up in the single sentence: Abolition of private property."
– Karl Marx
"You'll own nothing, and you'll be happy"
– World Economic Forum
And let's not forget…
"The last capitalist we hang shall be the one who sold us the rope."
– Karl Marx
-Chris
===
The Great Reset Is Not A Conspiracy Theory!
(And no one likes you, Klaus)

First published on BITCHUTE November 23rd, 2020.
In the first half I prove that "Build Back Better" & The Great Reset is one fascist plan for total control of the world. I show you exactly where it comes from. Next, I get into why people who know about it are fighting against it. Finally I end with some hope!! We're going to beat these people, but first we have to cut through the media lies.
To support my work please go here: http://amazingpolly.net/contact.html
References:
World Economic Forum Build Back Better: https://www.weforum.org/agenda/2020/07/to-build-back-better-we-must-reinvent-capitalism-heres-how/
Pass Blue: https://www.passblue.com/2019/07/23/as-the-sdgs-falter-the-un-turns-to-the-rich-and-famous/
WEF 2016: I own nothing, have no privacy: https://www.weforum.org/agenda/2016/11/how-life-could-change-2030/
Internet of Nanothings slide show: https://futurecomresearch.eu/previous/2017/site_pres/K/IAN_Akyildiz.pdf
WEF / Event 201: https://www.weforum.org/press/2019/10/live-simulation-exercise-to-prepare-public-and-private-leaders-for-pandemic-response/
FIAN: UN + WEF agreement: https://www.fian.org/en/press-release/article/wef-takeover-of-un-strongly-condemned-2273
Open Letter re UN / WEF partnership: https://www.cognitoforms.com/MultistakeholderismActionGroup/CorporateCaptureOfGlobalGovernanceTheWorldEconomicForumWEFUNPartnershipAgreementIsADangerousThreatToUN?fbclid=IwAR0jaqd3fdz2Nl3ndlSl-fbR1mlMwMESKTDX5SlwtN-kwY3eLfQAFq71ujM
Build Back Better Media edition: http://www3.weforum.org/docs/WEF_Building_Back_Better_2020.pdf
Quantum dot tattoo: https://www.sciencealert.com/an-invisible-quantum-dot-tattoo-is-being-suggested-to-id-vaccinated-kids
WinterOak Great Fascist Reset: https://winteroak.org.uk/2020/10/05/klaus-schwab-and-his-great-fascist-reset/
#GreatReset #BuildBackBetter
===
The "Great Reset" And The Risk Of Greater Interventionism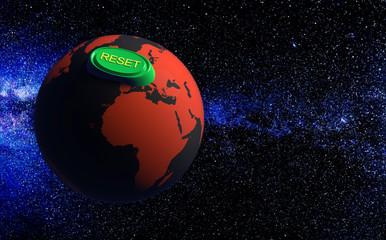 By Daniel Lacalle - 23. November 2020
Global debt is expected to soar to a record $277 trillion by the end of the year, according to the Institute of International Finance. Developed markets' total debt -government, corporate and households- jumped to 432% of GDP in the third quarter. Emerging market debt-to-GDP hit nearly 250% in the third quarter, with China reaching 335%, and for the year the ratio is expected to reach about 365% of global GDP. Most of this massive increase of $15 trillion in one year comes from government and corporates' response to the pandemic. However, we must remember that the total debt figure already reached record-highs in 2019 before any pandemic and in a period of growth.
The main problem is that most of this debt is unproductive debt.Governments are using the unprecedented fiscal space to perpetuate bloated current spending, which generates no real economic return, so the likely outcome will be that debt will continue to rise after the pandemic crisis is ended and that the level of growth and productivity achieved will not be enough to reduce the financial burden on public accounts.
In this context, The World Economic Forum has presented a roadmap for what has been called "The Great Reset".
It is a plan that aims to take the current opportunity to "to shape an economic recovery and the future direction of global relations, economies, and priorities". According to the World Economic Forum, the world must also adapt to the current reality by "directing the market to fairer results, ensure investments are aimed at mutual progress including accelerating ecologically friendly investments, and to start a fourth industrial revolution, creating digital economic and public infrastructure". These objectives are obviously shared by all of us, and the reality shows that the private sector is already implementing these ideas, as we see technology, renewable investments and sustainability plans thriving all over the world.
We are witnessing in real time the proof that businesses adapt rapidly and provide better goods and services at affordable prices for everyone achieving a level of progress in environmental targets and welfare that would be unthinkable if governments were in charge.
This crisis shows that the world has escaped the risk of scarcity and hyperinflation thanks to a private sector that has surpassed all expectations in a seemingly unsurmountable crisis.
The overall message of the World Economic Forum sounds promising. There is only three words that spoils the entire positive message: "directing the market".
The risk of governments taking these ideas to promote massive interventionism is not small. The idea of The Great Reset has been quickly embraced by the most bureaucratic and government-intervened economies as a validation of rising government implication in the economy. However, this is incorrect.
The idea that governments will promote an economic system that reduces inflation, improves competition, and empowers citizens is more than far-fetched. As such, the World Economic Forum cannot ignore the government intervention risk within this idea of a Great Reset that does not need to be enforced as it has already been in place for years.
Technology, competition and open markets will do more for sustainability, social welfare and the environment than government action, because even the best intentioned governments will try to defend at any cost three things that go against the well-intentioned messages of the World Economic Forum: Governments will continue to try to defend their national champions, a rising inflation and more control of the economy. Those three things work against the idea of a new world with better and more affordable goods and services for all, with better welfare, lower unemployment and a thriving high-productivity private sector.
We should always be worried about well-intentioned ideas when the first ones to embrace them are those who are against freedom and competition.
There is an even darker part. Many interventionists have welcomed this proposal as an opportunity to wipe out the debt. It all sounds nice until we understand what it really entails. There is an enormous risk that governments will use the excuse of cancelling part of their debt with a decision to cancel a large part of our savings. We must remember that this is not even a conspiracy theory. Most proponents of the Modern Monetary Theory start their premise by stating that government deficits are matched by households and private sector savings, so there is no problem… Well, the only minor problem (note the irony) is matching one's debt with another one's savings. If we understand the global monetary system, we will then understand that erasing trillions of government debt would also mean erasing trillions of citizens' savings.
The idea of a more sustainable, cleaner, and social economic system is not new, and it does not need governments to impose it. It is happening as we speak thanks to competition and technology. Governments should not be allowed to reduce and limit citizens' freedom, savings, and real wages even for a well-intentioned promise. The best way to ensure that governments or large corporations are not going to use this excuse to eliminate freedom and individual rights is by promoting free markets and more competition. Forward-thinking investments and welfare-enhancing ideas do not need to be nudged or imposed; consumers are already making companies all over the world implement increasingly higher sustainability and environmentally friendly policies. This market-oriented approach is more successful than letting the risk of interventionism and government-meddling take hold, because once it happens it is almost impossible to undo.
If we want a more sustainable world, we need to defend sound money policies and less government intervention. Free markets, not governments, will make this world better for all.
The same massive government intervention that took us here is not going to take us out of here.
===
Prince Charles is now selling his 'eco-fascist fantasy of the Great Reset' (to the Germans)
•Nov 21, 2020
Prince Charles is now selling his "eco-fascist fantasy of the Great Reset" to the Germans themselves, according to Sky News host Rowan Dean. A clip was recently released of Prince Charles, speaking in German, about the coronavirus pandemic and climate change issues.
Mr Dean said the "Great Reset" is the "grand plan developed by the World Economic Forum … in cahoots with the United Nations, in league with the International Monetary Fund". "And supported by all sorts of prestigious institutions including, apparently, the Crown of England who have yet to disown Prince Charles's ever-increasing and unhinged rantings," Mr Dean said. Mr Dean said also the Great Reset is promised to begin next year to "transform all Western economies including ours," by transferring the authoritarian tools currently being used to eradicate the coronavirus. These include lockdowns, enforced business closures and "even stealing your own property rights, to tackle the imaginary climate crisis," Mr Dean said.
"You won't own anything, and you'll be happy is one of their utopian communist slogans … Prince Charles' decision to throw his lot in with these crazies and now sell this eco-corporate-fascism in the German tongue is unfortunate timing to say the least".
===
Klaus Schwab and The Not So Great Reset (Satire)
First published on BITCHUTE November 5th, 2020.
NOT SATIRE, but strange:
Klaus Schwab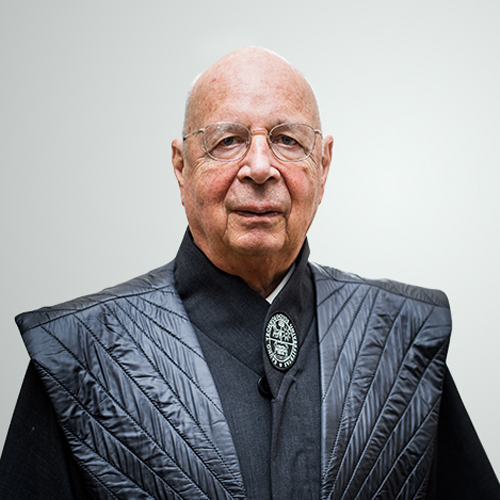 Klaus Martin Schwab (Germany) is the founder and chairman of the board of the World Economic Forum, international organisation initiating the cooperation of public and private sectors, Doctor of Economics and Engineering Sciences.
Professor was the pioneer in the development of private-public partnership, social entrepreneurship, complex approach of the interested groups and other concepts.
Schwab's relations with Lithuania began in 1990, when Lithuania was invited to participate in the event of the World Economy Forum. His merits to Lithuania were recognised in 2009, when the President of the Republic of Lithuania Valdas Adamkus awarded him the Cross of Commander Order for Merits to Lithuania.
In 1998 Klaus Schwab and his wife Hilde created the social entrepreneurship foundation "Schwab" aiming to identify, acknowledge and promote the initiatives of social entrepreneurship. The foundation supports a network of social entrepreneurs that consists of more than 350 business representatives from all over the world.
In 2004, Professor Schwab received the Dan David Prize and established a new foundation "Forum of Young Global Leaders" for the persons under 40. In seven years (2011) he established "Global Shapers Community" for potential leaders at the age of 20–30. The main objective of both foundations is to integrate young people, as a strong voice of the future, in the global decision making process and to encourage their participation in specific projects addressing social problems.
The 45th Honorary Doctor of KTU has also prompted the establishment of the Network of Global Agenda Councils consisting of more than 1,500 key experts, who address the challenges related to the global, regional and industrial development.
During his scientific career Professor Schwab has received many international and national awards.
Klaus Schwab was awarded the title of Honorary Doctor for the promotion of economic knowledge, development of advanced concepts and social entrepreneurship, for the support for young business and contribution to the development of the concept of the fourth industrial revolution.
===
Verified RFKjr message to worldwide rallies in 15 countries
The Global Resistance today will stage coordinated mass protests
By Robert F. Kennedy Jr. - 24. October 2020
MUST WATCH, LISTEN and UNDERSTAND:
MUST WATCH VIDEO
The Global Resistance today will stage coordinated mass protests in
Argentina
Bolivia
Peru
Uruguay
Italy
Germany
Poland
Belgium
Netherlands
UK
Ireland
Sweden
Denmark
France
Austria
Author:
Robert F. Kennedy Junior - robertfkennedyjr
===
The United Nations and the Origins of "The Great Reset"
By Antony P. Mueller - 18. November 2020
Listen to the Audio Mises Wire version of this article.
About twenty-four hundred years ago, the Greek philosopher Plato came up with the idea constructing the state and society according to an elaborate plan. Plato wanted "wise men" (philosophers) at the helm of the government, but he made it also clear that his kind of state would need a transformation of the humans. In modern times, the promoters of the omnipotent state want to substitute Plato's philosopher with the expert and create the new man through eugenics, which is now called transhumanism. The United Nations and its various suborganizations play a pivotal role in this project which has reached its present stage in the project of the Agenda 2030 and the Great Reset.
The Struggle for a World Government
The Great Reset did not come from nowhere. The first modern attempts to create a global institution with a governmental function was launched by the government of Woodrow Wilson who acted as US president from 1913 to 1921. Under the inspiration of Colonel Mandell House, the president's prime advisor and best friend, Wilson wanted to establish a world forum for the period after World War I. Yet the plan of American participation in the League of Nations failed and the drive toward internationalism and establishing a new world order receded during the Roaring Twenties.
A new move toward managing a society like an organization, however, came during the Great Depression. Franklin Delano Roosevelt did not let the crisis go by without driving the agenda forward with his "New Deal." FDR was especially interested in the special executive privileges that came with the Second World War. Resistance was almost nil when he moved forward to lay the groundwork for a new League of Nations, which was now to be named the United Nations.
Under the leadership of Stalin, Churchill, and Roosevelt, twenty-six nations agreed in January 1942 to the initiative of establishing a United Nations Organization (UNO), which came into existence on October 24, 1945. Since its inception, the United Nations and its branches, such as the World Bank Group and the World Health Organization (WHO), have prepared the countries of the world to comply with the goals that were announced at its foundation.
Yet the unctuous pronouncements of promoting "international peace and security," "developing friendly relations among nations," and working for "social progress, better living standards, and human rights" hides the agenda of establishing a world government with executive powers whose task would not be promoting liberty and free markets but greater interventionism and control through cultural and scientific organizations. This became clear with the creation of the United Nations Educational, Scientific and Cultural Organization (UNESCO) in 1945.
Eugenics
After the foundation of UNESCO in 1945, the English evolutionary biologist, eugenicist, and declared globalist Julian Huxley (the brother of Aldous Huxley, author of Brave New World) became its first director.
At the launch of the organization, Huxley called for a "scientific world humanism, global in extent" (p. 8) and asked to manipulate human evolution to a "desirable" end. Referring to dialectical materialism as "the first radical attempt at an evolutionary philosophy" (p. 11), the director of UNESCO laments that the Marxist approach to changing society was bound to fail because of its lack of an indispensable "biological component."
With these ideas, Julian Huxley was in respectable company. Since the late nineteenth century, the call for the genetic betterment of the human race through eugenics has been gaining many prominent followers. John Maynard Keynes, for example, held the promotion of eugenics and population control as one the most important social questions and a crucial area of research.
Keynes was not alone. The list of advocates of breeding the human race for its own betterment is quite large and impressive. These "illiberal reformers" include, among many other well-known names, the writers H.G. Wells and G.B. Shaw, US president Theodore Roosevelt, and British prime minister Winston Churchill as well as the economist Irving Fisher and the family-planning pioneers Margaret Sanger and Bill Gates Sr., the father of Bill Gates, Microsoft cofounder and head of the Bill and Melinda Gates Foundation.
In his discourse at the foundation of the UNESCO, Julian Huxley was quite specific about the goals and methods of this institution. To achieve the desired "evolutionary progress" of mankind, the first step must be to stress "the ultimate need for world political unity and familiarize all peoples with the implications of the transfer of full sovereignty from separate nations to a world organization."
Furthermore, the institution must consider the tradeoff between the "importance of quality as against quantity" (p. 14), which means it must take into account that there is, "an optimum range of size for every human organization as for every type of organism" (p. 15). The educational, scientific, and cultural organization of the UN should give special attention to "unity-in-variety of the world's art and culture as well as the promotion of one single pool of scientific knowledge" (p 17).
Huxley makes it clear that human diversity is not for all. Variety for "weaklings, fools, and moral deficients…cannot but be bad," and because a "considerable percentage of the population is not capable of profiting from higher education" and also a "considerable percentage of young men" suffer from "physical weakness or mental instability" and "these grounds are often genetic in origin" (p. 20), these groups must be excluded from the efforts of advancing human progress.
In his discourse, Huxley diagnosed that at the time of his writing the "indirect effect of civilization" is rather "dysgenic instead of eugenic" and that "in any case, it seems likely that the deadweight of genetic stupidity, physical weakness, mental instability, and disease-proneness, which already exist in the human species, will prove too great a burden for real progress to be achieved" (p. 21). After all, it is "essential that eugenics should be brought entirely within the borders of science, for as already indicated, in the not very remote future the problem of improving the average quality of human beings is likely to become urgent; and this can only be accomplished by applying the findings of a truly scientific eugenics" (pp. 37–38).
Use of the Climate Threat
The next decisive step toward the global economic transformation was taken with the first report of the Club of Rome. In 1968, the Club of Rome was initiated at the Rockefeller estate Bellagio in Italy. Its first report was published in 1972 under the title "The Limits to Growth."
The president emeritus of the Club of Rome, Alexander King, and the secretary of the club, General Bertrand Schneider, inform in their Report of the Council of the Club of Rome that when the members of the club were in search of identifying a new enemy, they listed pollution, global warming, water shortages, and famines as the most opportune items to be blamed on humanity with the implication that humanity itself must be reduced to keep these threats in check.
Since the 1990s, several comprehensive initiatives toward a global system of control have been undertaken by the United Nations with Agenda 2021 and Agenda 2030. The 2030 Agenda was adopted by all United Nations member states in 2015. It launched its blueprint for global change with the call to achieve seventeen sustainable development goals (SDGs). The key concept is "sustainable development" that includes population control as a crucial instrument.
Saving the earth has become the slogan of green policy warriors. Since the 1970s, the horror scenario of global warming has been a useful tool in their hands to gain political influence and finally rule over public discourse. In the meanwhile, these anticapitalist groups have obtained a dominant influence in the media, the educational and judicial systems, and have become major players in the political arena.
In many countries, particularly in Europe, the so-called green parties have become a pivotal factor in the political system. Many of the representatives are quite open in their demands to make society and the economy compatible with high ecological standards that require a profound reset of the present system.
In 1945, Huxley (p. 21) noted that it is too early to propose outright a eugenic depopulation program but advised that it will be important for the organization "to see that the eugenic problem is examined with the greatest care, and that the public mind is informed of the issues at stake so that much that now is unthinkable may at least become thinkable."
Huxley's caution is no longer necessary. In the meantime, the branches of the United Nations have gained such a level of power that even originally minor UN suborganizations such as the World Health Organization (WHO) have been enabled to command individual governments around the world to obey their orders. The WHO and the International Monetary Fund (IMF)—whose conditionality for loans has changed from fiscal restraint to the degree to which a country follows the rules set by the WHO—have become the supreme tandem to work toward establishing the new world order.
As Julian Huxley pointed out in his discourse in 1945, it is the task of the United Nations to do away with economic freedom, because "laisser-faire and capitalist economic systems" have "created a great deal of ugliness" (p. 38). The time has come to work toward the emergence "of a single world culture" (p. 61). This must be done with the explicit help of the mass media and the educational systems.
Conclusion
With the foundation of the United Nations and its suborganizations, the drive to advance the programs of eugenics and transhumanism took a big step forward. Together with the activities of the Club of Rome, they have stage to initiate the great reset that is going on currently. With the pronouncement of a pandemic, the goal of comprehensive government control of the economy and society has taken another leap toward transforming the economy and society. Freedom faces a new enemy. The tyranny comes under the disguise of expert rule and benevolent dictatorship. The new rulers do not justify their right to dominance because of divine providence but now claim the right to rule the people in the name of universal health and safety based on presumed scientific evidence.
Author:
Antony P. Mueller - Dr. Antony P. Mueller is a German professor of economics who currently teaches in Brazil. Write an email. See his website and blog.
===
The Connection Between World War C & Psychological Processes Is Seriously Concerning
By Andrew Korybko - 3 November 2020
COVID-19 is real and it's very deadly for at-risk members of the population, but the historically unprecedented full-spectrum paradigm-changing processes catalyzed by the world's uncoordinated attempt to contain it have been greatly influenced by psychological processes that continue to be taken advantage of in order to politically exploit the pandemic, the observation of which should be seriously concerning for everyone.
The Connection That Few Dare To Discuss
There's been enormous speculation swirling across the world since the onset of the COVID-19 pandemic earlier this year, with many people wondering whether the disease is even real, or if so, whether it was man-made or naturally occurring like the World Health Organization (WHO) claims. What they should instead be paying attention to, however, is the course of World War C, which is the author's term for the historically unprecedented full-spectrum paradigm-changing processes catalyzed by the world' uncoordinated attempt to contain this virus. To be absolutely clear, COVID-19 is real and it's very deadly for at-risk members of the population, but the aforementioned processes that were unleashed have been greatly influenced by psychological processes that continue to be taken advantage of in order to politically exploit the pandemic. The purpose of this piece is to explain as clearly as possible that the connection between World War C and psychological processes should be seriously concerning for everyone.
Catalyzing The "Information Cascade"
Whatever the virus' true origin may be (which the author believes are naturally occurring), the first COVID-19 outbreak in China brought this disease to worldwide attention. The People's Republic is the second-largest economy in the world and wouldn't have shut down in January unless the Communist Party of China (CPC) believed that this step was absolutely necessary to contain the pandemic. Critics claim that the CPC wanted to infect the rest of the world since it didn't cancel international flights, but the responsibility for the virus spreading beyond its borders arguably rests with those countries which allowed such flights to land in their territory. They had the sovereign right to take precautionary measures banning those flights like the US did early on if they really wanted to, but some might have feared the economic wrath of China in response if it turned out that COVID-19 really wasn't all that big of a deal. Others absurdly claimed not to trust the CPC 's explanation of the virus' origin yet also said that they trusted its decision to keep international flights open.
China's calculations were driven by its self-interests, just like everyone else's as will soon be explained. The country waited until its scientists were absolutely sure about how serious COVID-19 was before they took the fateful step to shut down their economy. That decision inadvertently triggered what's described in the behavioral and social sciences as an "information cascade". In simple terms, this concept refers to chain reactions within and between complex systems whereby the initial decision that a key actor makes in what's usually a binary choice ends up significantly influencing what others after it end up doing as well. In the opening stages of World War C when little was known about the virus' lethality, China's decision to shut down its economy unwittingly influenced the rest of the world to follow in its footsteps out of an abundance of caution related to their view that Beijing wouldn't have made such a fateful move unless COVID-19 was an extremely serious threat to mankind.
Order Out Of Chaos
This in turn led to the EU, the US, Russia, and India shutting down their economies as well, which thus stopped globalization in its tracks. Since then, it's been convincingly argued by some scientists and commentators (whose work can be read at Off-Guardian among other places) that COVID-19 actually isn't as deadly as it was initially thought to be except for at-risk members of the population. It might even be that some of the major countries that followed China's lead were even well aware of this shortly after they shut down their economies too but may have wagered that a global pandemic is the best possible pretext to radically restructure the global economy per what many now describe as "The Great Reset" strategy in response to the seemingly inevitable changes that might soon be brought about by the "Fourth Industrial Revolution" (4IR). That's not at all to say that "everyone was in on it ahead of time", but just that the the self-interest which characterizes human nature may have kicked in and inspired some decision makers to exploit the crisis to that end and others.
To explain, many countries might have initially had sincere intentions to save their populations from what they truly believed would be the impending collapse of their healthcare systems had they not shut everything down, but political forces within them soon realized that they could advance their authoritarian ambitions to usher in what the author previously described as the COVID World Order of a techno-fascist dystopia. Still others such as the US saw a prime opportunity to "manage" the stock market crash that would have inevitably followed its record-high gains of the past year, gambling that the resultant chaos that was sweeping the world could create new opportunities to advance American interests at everyone else's expense, especially its key competitors like China. So-called "rogue states" such as Iran might have went along with this not only for epidemiological reasons, but to virtue signal to the rest of the world that they're "responsible" states which abide by "international norms". Meanwhile, impoverished countries might have done so in pursuit of future debt relief.
Debunking The Ridiculous Speculation About A Secret Global Scheme
Once again, it cannot be emphasized enough just how ridiculous it is to speculate that "everyone was in on it ahead of time", including hated rivals such as Iran and "Israel". It might superficially seem so to cynical minds predisposed for whatever their reasons may be into believing that "secret societies" or other shadowy forces really rule the world, but the arguable reality is that these seemingly coordinated moves are actually the result of the independent assertion of various self-interests (e.g. protecting people, advancing authoritarianism, "managing" the stock market collapse, pushing forward "The Great Reset", earning sympathy from the international community, etc.) triggered by an "information cascade" flowing throughout throughout the world's complex supersystem. The inevitable order that's gradually emerging out of this chaos has resulted in the natural convergence of some key players' uncoordinated pursuit of their self-interests, which in this respect collectively manifests itself in the overarching trend pointing towards "The Great Reset".
Politically Exploiting The Pandemic
Every country of economic significance seems to be scrambling to prepare themselves for what their leaders appear to sincerely believe is the inevitable "Fourth Industrial Revolution", though they're going about it in different ways. The expectation that the automation and digitalization of many jobs will lead to the large-scale replacement of many workers with AI is predicted to result in greater individual dependence on the government, which is preemptively being forced upon many of them through lockdowns and subsequent economic stimulus packages that might ultimately lead to a policy of so-called "universal basic income". In order to enforce compliance, the authorities overexaggerate the lethality of COVID-19 so as to keep the population imprisoned in the homes out of fear, while those who dare to venture outside are forced to wear masks even though their effectiveness in preventing infection isn't perfect like they've been officially portrayed. Masks also serve the purpose of psychologically reassuring the population that they can survive the pandemic.
The above-mentioned observations aren't just the author's "reckless speculation" like some critics might reactively claim in an attempt to discredit him, but proven by the fact that some Western countries selectively apply double standards towards the lockdown. The most perfect example of this is the US' Democrat-led states strictly enforcing the lockdown against all members of their population except those who want to wantonly burn, loot, riot, and even murder in the name of Antifa and "Black Lives Matter". That alone proves that even they, Trump's harshest critics regarding his handling of the pandemic, don't seriously think that COVID-19 is as dangerous as they make it out to be otherwise they wouldn't dare let their supporters (and thus future voters) risk their lives carrying out such irresponsible acts just before the election. If anything, they'd have approved of Trump rallies so that his supporters would end up killing themselves en masse, but of course none of that ever happened which should make any objective observer doubt the official narrative about COVID-19's lethality.
Conceptual Review
To review the insight that's been shared thus far, readers should accept the existence of "information cascades" in complex systems, both concepts of which might require some googling in order to better understand. The general idea is that the world is a super complex network of interdependent systems as a result of economic and information globalization processes that one unprecedented move such as China shutting down its economy in response to COVID-19 was enough to set into motion a system-wide chain reaction. Everyone else locked down out of fear that the virus was really as deadly as it was initially thought to be, but soon thereafter many key players realized that the resultant economic devastation could be exploited to advance their interests at their competitors' expense as well as promote what some had already previously planned would eventually be "The Great Reset" for facilitating the "Fourth Industrial Revolution". Eventually, their independently asserted self-interests gradually converged in this direction, which then compelled weaker countries to fall in line.
Reflecting upon the phenomenon of "information cascades" in complex systems reveals that many countries' publicly proclaimed distrust of China isn't sincere. If they really thought that the CPC was as devious as they present it to be, then they wouldn't have shut down their own economies out of an abundance of caution that maybe the party was telling the truth if it would take such a dramatic step as shutting down the world's second-largest economy in response to a viral outbreak. Those that kept flights open from China might have done so either because they feared the country's economic wrath if COVID-19 turned out to not be all that big of a deal and they were accused of "racism" and/or "ganging up" on China, or because they didn't believe the CPC and simply wanted to continue profiting off of their business relations with China for as long as possible. Soon enough, however, all key players had their own separate reasons for going along with the global shutdown, though these reasons are now rapidly converging towards "The Great Reset", World War C's expected outcome.
Concluding Thoughts
Contemplating the connection between World War C and psychological processes leads to seriously concerning conclusions. Firstly, mankind's so-called "collective mind" is easily influenced by systemic shocks and the resultant fear that they produce. Secondly, the global "hives'" "worker bees" (average people) are just as easily manipulated by their "queens" (the elite) into indefinitely complying with economically self-destructive demands which don't do much to contain the contagion like is claimed. Thirdly, these selfsame demands obviously aren't motivated by the "worker bees''" best interests, but for the "queen's" own self-interested ones related to expanding her power over the rest of the "hive". "The Great Reset" requires the immediate onset of massive unemployment, poverty, and government dependence in order to "succeed", hence the regular lockdowns to that end. As a closing note, COVID-19 is real and very deadly for some, but that doesn't mean that it's accurately portrayed, nor that the state's response to it is sincere and not driven by ulterior motives.
Author:
Andrew Korybko - American political analyst
===
The Great Reset EXPOSED (1 h Documentary)
First published on BITCHUTE October 27th, 2020.
"Great 1 hr. documentary exposing Klaus Schwab, World Economic Forum, UN and a bunch of other Billionaire retards prattling on about "Equality."
Henry Makow (@HenryMakow) October 22, 2020
===
World leaders are planning new lock downs to introduce "The World Debt Reset Program" which includes universal basic income and vaccination requirements
By Lance D Johnson - 19. October 2020
World leaders are preparing for a second and third wave of covid-19 cases and are fine-tuning their lock down strategies which will be implemented late in 2020 and into 2021. Their planning involves the development of a new world economy, one that introduces medical fascism as a permanent way of life.
A Canadian whistle blower came forward with the plans. The whistle-blower is on the Liberal Party of Canada's Strategic Planning Committee, which operates under the direction of Canada's Office of the Prime Minister (PMO).
The historic lock downs have engineered mass poverty and will continue to weaken people's financial and food security, making them more vulnerable and eventually making them more desperate to accept the new world economy and its bodily requirements.
New world economy includes universal basic income and vaccination requirements
The new world economy includes the introduction of a digital currency, a universal basic income, vaccine requirements for travel, and "The World Debt Reset Program." A continuous cycle of lock downs into 2021 will eventually lead to an international economic collapse. Governments worldwide will offer citizens an alluring way out by promising to eliminate all personal debts (mortgages, loans, credit cards, etc.)
In the U.S. this idea has already been implemented in 2020 through the Paycheck Protection Program (PPP) – a guaranteed loan program that forgives the debt if the borrower follows specific instructions. Under an impending economic collapse, any and all loans will be forgiven if the citizen agrees to participate in the "World Debt Reset Program, funded by the International Monetary Fund (IMF). In order to get all debts forgiven, citizens will have to forfeit ownership of any and all private property, accept a universal basic income, and enroll in the covid-19 and covid-21 vaccination schedule.
As the rolling lock downs and economic sanctions commence, citizens will be permitted all their previous freedoms to travel and gather in stadiums and public venues as long as they provide an ID showing they were inoculated with all the mandated covid-19 and covid-21 vaccinations. In Canada, detainment camps are being installed in all provinces and territories to coerce people to comply with the new plans. The Canadian whistle-blower revealed that this vaccine ID will be referred to in Canada as Canada's HealthPass.
The whistle-blower warns that world leaders in Australia, the US, the UK, Canada and New Zealand will push for a "complete and total secondary lock down much stricter than the first and second rolling phase restrictions." These new lock downs will be pushed in November 2020 through January 2021 by hyping up covid-19 testing and case counts.
2020 lock down tyranny is just the beginning of a much larger plan
The upcoming lock down plans are congruent with the "Great Reset" plan outlined by the World Economic Forum and Event 201, both funded and pushed by the Bill and Melinda Gates Foundation, which seeks worldwide compliance with vaccine experiments and genetic modification of humans. The Prime Minister's National covid-19 Advisory Commission (established in lockstep in March 2020) is now advising and pushing the Canadian PMO and the Department of Prime Ministers and Cabinet in Canberra to carry out these totalitarian plans.
The whistle-blower said at least thirty percent of the committee members strongly oppose these plans but their voices are being drowned out. It has been made "very clear that nothing will stop the planned outcomes," said the whistle-blower.
The Canada's Office of the Prime Minister has laid out the plan, which includes a secondary lock down by December 2020, that will implement restrictions on a rolling basis, beginning with major metropolitan areas and expanding outward. The media will project that daily covid-19 cases exceed testing capacity and must be curbed using a complete and total secondary lock down much stricter than the first and second rolling phase. The unemployment program will be configured into a universal basic income program by the end of quarter one, 2021.
As the vaccines are rolled out, all viral shedding, mutations, and vaccine injuries will be blamed on a "third wave" which includes a higher mortality rate and higher rate of infection. Anyone who does not agree to the vaccines will be stripped of their right to travel freely and will either be detained in the isolation centers or monitored on home arrest until they agree to comply.
During this time, medical facilities will reach peak capacity, and government will enhance lock down restrictions, implementing a Third Lock Down by quarter two, 2021. Large inventory shortages, supply chain break down and economic instability is expected, as all individuals are put on a universal basic income program to curb hunger, homelessness and civil unrest. By quarter three, governments are expected to deploy military personnel to major metropolitan areas and roadways to create travel checkpoints. These tactics have already been tested out in 2020. Everyone who is dependent on these systems will be forced onto the HealthPass vaccination schedule. Anyone who disagrees will be deemed a "public health threat" or "enemy of the state."
The whistle-blower said that dissenters will not be tolerated. "Essentially we were told it was our duty to make sure we came up with a plan to ensure that would never happen. We were told it was in the individual's best interest to participate."
"When several committee members pushed relentlessly to get an answer, we were told that those who refused would first live under the lock down restrictions indefinitely. Those who refuse "refused to participate" in the debt forgiveness program "would be deemed a public safety risk and would be relocated into isolation facilities."
"Once in those facilities they would be given two options, participate in the debt forgiveness program and be released, or stay indefinitely in the isolation facility under the classification of a serious public health risk and have all their assets seized."
Sources include:
===
Economic Hell on Earth Is Coming, Warns Gerald Celente
•Oct 14, 2020
Gerald Celente, the popular publisher of The Trends Journal, is sounding the alarm on what he sees as a coming economic catastrophe. "They are killing us," says Celente referring to the current lockdown of many businesses. In the interview with Stansberry Research anchor Daniela Cambone, Celente discusses what he is doing to protect his assets. He also details how he is preparing for what he considers the worst economic disaster since the Great Depression.
===
Viral! World Lockdown Plan Leaked
October 14, 2020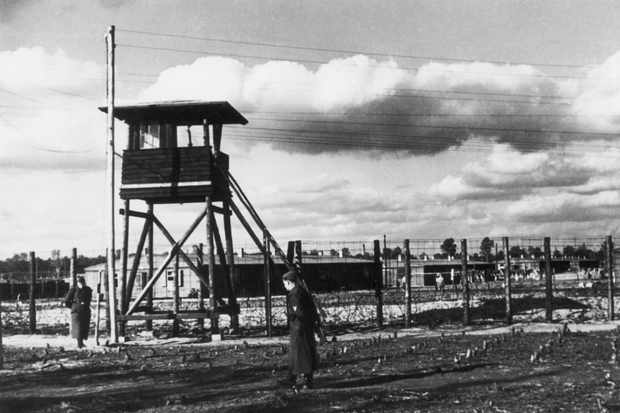 This leak from the inner circles of the Canadian government, if true, confirms all of our worst fears. They plan to use the COVID hoax as a pretext to destroy the economy and put everyone in the world under lockdown unless they accept the vaccine.
They want to confiscate all of our property in exchange for a guaranteed income. And yes, they have a stronger virus planned.
'And that over a short period of time as more Canadians transitioned into the debt forgiveness program, the ones who refused to participate would be deemed a public safety risk and would be relocated into isolation facilities. Once in those facilities they would be given two options, participate in the debt forgiveness program and be released, or stay indefinitely in the isolation facility under the classification of a serious public health risk and have all their assets seized."
"That it won't just be Canada but in fact, all nations will have similar roadmaps and agendas."
By
(henrymakow.com)
I want to provide you some very important information. I'm a committee member within the Liberal Party of Canada. I sit within several committee groups but the information I am providing is originating from the Strategic Planning Committee (which is steered by the PMO).
I need to start off by saying that I'm not happy doing this but I have to. As a Canadian and more importantly as a parent who wants a better future not only for my children but for other children as well.
The other reason I am doing this is that roughly 30% of the committee members are not pleased with the direction this will take Canada, but our opinions have been ignored and they plan on moving forward toward their goals.
They have also made it very clear that nothing will stop the planned outcomes. The road map and aim was set out by the PMO and is as follows:
- Phase in secondary lockdown restrictions on a rolling basis, starting with major metropolitan areas first and expanding outward. Expected by November 2020.
- Rush the acquisition of (or construction of) isolation facilities across every province and territory. Expected by December 2020.
- Daily new cases of COVID-19 will surge beyond the capacity of testing, including increases in COVID-related deaths following the same growth curves. Expected by end of November 2020.
- Complete and total secondary lockdown (much stricter than the first and second rolling phase restrictions). Expected by end of December 2020 - early January 2021
- Reform and expansion of the unemployment program to be transitioned into the universal basic income program. Expected by Q1 2021.
- Projected COVID-19 mutation and/or co-infection with a secondary virus (referred to as COVID-21) leading to a third wave with much higher mortality rate and higher rate of infection. Expected by February 2021.
- Daily new cases of COVID-21 hospitalizations and COVID-19 and COVID-21 related deaths will exceed medical care facilities capacity. Expected Q1 - Q2 2021.
- Enhanced lockdown restrictions (referred to as Third Lock Down) will be implemented. Full travel restrictions will be imposed (including inter-province and inter-city). Expected Q2 2021.
- Transitioning of individuals into the universal basic income program. Expected mid Q2 2021.
- Projected supply chain break downs, inventory shortages, large economic instability. Expected late Q2 2021. -
- Deployment of military personnel into major metropolitan areas as well as all major roadways to establish travel checkpoints. Restrict travel and movement. Provide logistical support to the area. Expected by Q3 2021.
Along with that provided road map, the Strategic Planning Committee was asked to design an effective way of transitioning Canadians to meet an unprecedented economic endeavor. One that would change the face of Canada and forever alter the lives of Canadians.
ECONOMIC COLLAPSE-DEBT RELIEF-PROPERTY CONFISCATION
What we were told was that in order to offset what was essentially an economic collapse on an international scale, the federal government was going to offer Canadians a total debt relief.
This is how it works: the federal government will offer to eliminate all personal debts (mortgages, loans, credit cards, etc) which all funding will be provided to Canada by the IMF under what will become known as the World Debt Reset program.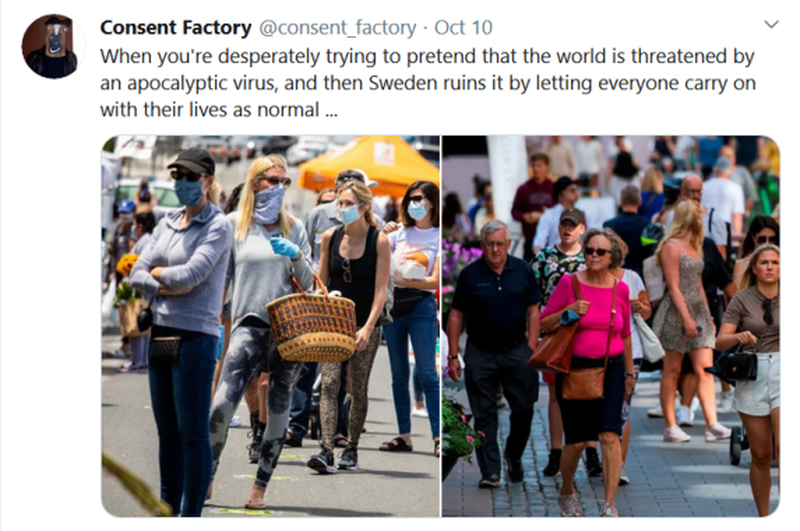 In exchange for acceptance of this total debt forgiveness, the individual would forfeit ownership of any and all property and assets forever.
The individual would also have to agree to partake in the COVID-19 and COVID-21 vaccination schedule, which would provide the individual with unrestricted travel and unrestricted living even under a full lockdown (through the use of photo identification referred to as Canada's HealthPass).
Committee members asked who would become the owner of the forfeited property and assets in that scenario and what would happen to lenders or financial institutions, we were simply told: "the World Debt Reset program will handle all of the details".
Several committee members also questioned what would happen to individuals if they refused to participate in the World Debt Reset program, or the HealthPass, or the vaccination schedule, and the answer we got was very troubling.
'PUBLIC SAFETY RISK"
Essentially we were told it was our duty to make sure we came up with a plan to ensure that would never happen. We were told it was in the individuals best interest to participate.
When several committee members pushed relentlessly to get an answer we were told that those who refused would first live under the lockdown restrictions indefinitely.
And that over a short period of time as more Canadians transitioned into the debt forgiveness program, the ones who refused to participate would be deemed a public safety risk and would be relocated into isolation facilities. Once in those facilities they would be given two options, participate in the debt forgiveness program and be released, or stay indefinitely in the isolation facility under the classification of a serious public health risk and have all their assets seized.
So as you can imagine after hearing all of this it turned into quite the heated discussion and escalated beyond anything I've ever witnessed before.
In the end, it was implied by the PMO that the whole agenda will move forward no matter who agrees with it or not.
That it won't just be Canada but in fact, all nations will have similar roadmaps and agendas. That we need to take advantage of the situations before us to promote change on a grander scale for the betterment of everyone. The members who were opposed and ones who brought up key issues that would arise from such a thing were completely ignored. Our opinions and concerns were ignored. We were simply told to just do it.
All I know is that I don't like it and I think it's going to place Canadians into a dark future.
--------
RELATED - Hal Turner claims this info came from an MP
Say it ain't true First Comment from Sara
A couple of things here do not make any sense.
Firstly, there is currently no such thing as a "Strategic Planning Committee" in the Parliament of Canada. Furthermore, there are currently no Parliamentary committees which are "steered by the PMO"
Secondly, the writer claims to be a "...committee member within the Liberal Party of Canada.", yet a political party is very different from the actual government (cabinet members & appointed senior bureaucrats) itself, especially the PMO. The PMO, the rest of the Cabinet of Canada and the LPC parliamentary caucus are not legally bound to anything decided by the LPC itself. This applies to all governments and political parties in a parliamentary democracy.
Thirdly, the writer claims that "In exchange for acceptance of this total debt forgiveness, the individual would forfeit ownership of any and all property and assets forever." - yet they later state that "And that over a short period of time as more Canadians transitioned into the debt forgiveness program, the ones who refused to participate would be deemed a public safety risk and would be relocated into isolation facilities. Once in those facilities they would be given two options, participate in the debt forgiveness program and be released, or stay indefinitely in the isolation facility under the classification of a serious public health risk and have all their assets seized."
Is this not the exact same outcome but just by two different routes? Why would an indebted person refuse to sign over ALL of their assets if failure to do so would result in ALL of their assets being seized regardless?
Fourthly, what happens to those who do not have ANY debt but do have assets?
Fifthly, how would any of this remotely be legal or constitutional, especially the mandatory vaccinations, indefinite detention, and asset seizures?
I would especially question how it would be remotely legal, constitutional or practical to deny a person the right to ownership of any and all property and assets "forever"?
I would imagine that the courts, law societies, and civil liberties groups across Canada would have something to say about such actions.
--
Thanks Sara for providing perspective but events seem to be following the trajectory outlined above, and we know the government is errecting quarantine facilities. Also, what would the purpose of this be if it were a hoax? I agree there is a serious internal contradiction regarding forgiving debt and forfeiting your property, but the Illuminati have proven they are arrogant to the point of stupidity. -HM
===
Atomic Bombshell: We Have Proof That Rothschilds Patented Covid-19 Biometric Tests in 2015
It's not disputable, since the information comes from official patent registries in the Netherlands and US. And we have all the documentation.
By Silviu "Silview" Costinescu - 14. October 2020
As we've shown in previous exposes, the whole Covidiocracy is a masquerade and a simulation long prepared by The World Bank / IMF / The Rothschilds / World Economic Forum (basically the world's "elite", the 0.1%) and their lemmings, with Rockefeller partnership.
Our newest discoveries further these previous revelations.
First registration: Netherlands, Oct. 13, 2015
Source: Dutch Government patent registry website / First filled in 2015: Source link
Proof that the patent was filed back in 2015 (source link here):
A method is provided for acquiring and transmitting biometric data (e.g., vital signs) of a user, where the data is analyzed to determine whether the user is suffering from a viral infection, such as COVID-19.
The method includes using a pulse oximeter to acquire at least pulse and blood oxygen saturation percentage, which is transmitted wirelessly to a smartphone.
To ensure that the data is accurate, an accelerometer within the smartphone is used to measure movement of the smartphone and/or the user.
Once accurate data is acquired, it is uploaded to the cloud (or host), where the data is used (alone or together with other vital signs) to determine whether the user is suffering from (or likely to suffer from) a viral infection, such as COVID-19.
Depending on the specific requirements, the data, changes thereto, and/or the determination can be used to alert medical staff and take corresponding actions.
Second registration: USA, Oct. 13, 2015
DOWNLOAD FROM GOOGLE PATENTS (PDF)
Detailed info below.
ONE KEY DETAIL STRUCK ME ON THESE REGISTRATIONS: Both were filed and updated years ago, but they were SCHEDULED to be made public in September 2020. This is sufficient evidence that they knew in 2015 what's going to happen in September 2020!
So how did Mr. Richard A. Rothschild know to create a system and method for testing for a disease that didn't exist, and know exactly how the disease will be called, including the year in which the disease will be discovered?
Another bombshell fact: Millions of COVID-19 Test Kits Have Been Sold in 2017 and 2018
Data from the World Integrated Trade Solution, however, shows something astonishing:
"in 2017 and 2018 – two years before COVID-19 – hundreds of millions of test kits for COVID-19 were distributed worldwide."
Two years before the outbreak of COVID-19 the USA, the EU, China and nations around the world started exporting millions of diagnostic test instruments for… COVID-19, a disease that supposedly didn't even exist back then.
None of the above makes sense, unless this is not actually a pandemic, but a PLANdemic. And I think the following article proves just that: Ultimate Proof: Covid-19 Was Planned to Usher in the New World Order.
===
The WEF/UN/China GREAT RESET forum Jan 2021 in Davos is DEAD ! - now the "World Economic Forum" event planned for late spring in Birkenstock / Switzerland needs to be tackled.
'The Great Reset': World leaders to harness COVID and pursue 'sinister' climate agenda
•Oct 10, 2020
Sky News host Rowan Dean says the next World Economic Forum in Davos has morphed from a "jet-setter climate gabfest" into a sinister "anti-democratic enterprise designed to destroy your job, steal your prosperity and rob your kids of a future".
"It's a hardcore leftist eco-horror show replete with quasi fascism," he said.
Mr Dean highlighted what he described as a "disturbing trend among many of the world's left-wing elites to increasingly conflate COVID-19 with climate change. "Many are going so far as to suggest that all the measures applied to the coronavirus, the lockdowns, the destruction of businesses, the suppression of dissent, curfews, strong-arm police tactics, should become the 'new normal' for dealing with climate change.
Mr Dean said the next World Economic Forum is planning "to convince governments with the help of big businesses and big tech to bring about something deeply sinister called 'The Great Reset'." "It is a program designed to strip us all of our fundamental democratic rights in favour of a new form of society as dictated by the elites".
Mr Dean said the advertising for 'The Great Reset' was "just about as cliched and vomit-inducing as the most inane corporate ad can be". "This promo is saying that all the very worst things in the world, from the coronavirus to bushfires to riots to pollution to poverty are somehow linked. "Then it is claiming they can magically disappear. Literally at the push of a button and just like that, everything in the world is made right and pure again. "The Great Reset. What could be simpler?
Mr Dean said ultimately "lunatics including Prince Charles and the United Nations and the IMF want to replicate the global response to COVID and repurpose it for climate change, to enforce zero net emissions".
===
The Great Reset explained, in eloquent simple language.
•Oct 2, 2020
Compliance leads to more compliance.
From Rabbi Yitzchok Dovid Smith
https://vimeo.com/463973795/0a52d90cae
https://vimeo.com/464066115/3d01929b5f
https://vimeo.com/463986151/751bbcec72
===
THE GREAT RESET (Explained!)
•Premiered Sep 12, 2020
THE GREAT RESET (Explained!)
We'll be looking at:
- What is The Great Reset?
- What is the World Economic Forum? (WEF)
- What is the significance of Davos, Switzerland?
- Who pays for the Davos conference?
- Who are the key players involved?
- What is the 4th Industrial Revolution?
- And finally, could there be a potential financial reset?
- What does all this mean for you?
- Professor Klaus Schwab, the Founder and Executive Chairman of the World Economic Forum
- Kristalina Georgieva, a Bulgarian economist who is the Managing Director of the IMF, which stands for the International Monetary Fund and was previously the Chief Executive at the World Bank as well as Vice President of the European Commission before that
- Bill Gates, Microsoft,
- George Soros, Soros Capital
- Bernard Looney, CEO of BP
- Ajaypal Singh Banga, CEO of Mastercard
Regarding claim of normal people in attendance: I did some research here and pretty much all of their investors are the 0.1% of the World's Elite or the richest companies in the World Notice these titles, Managing Director, Chief Executive, what many people don't realise is that the IMF and World Bank are not charities, they are also NOT Government organisations. They are private institutions.
And wherever the IMF & World bank go, there is a lot of controversy as well as mass protests against both the IMF and World Bank who make loans to developing or struggling Countries BP were found by numerous studies to be one of the biggest contributors to climate change in the World! (Source: The Guardian, Science Mag, etc)
Why are they involved in the renewable energy project? The 4th Industrial Revolution is a book that was written by Professor Klaus Schwab in January of 2016. Despite people screaming: "NO! That will never happen!" "We'll never have brain implants and micro chips!" - It's already here...
What about the Finance side? Is there a Financial Reset on the agenda? There has been no mention of a financial reset... but I suspect this will be discussed, because why else would there be so many financial investment funds present.
Just look at these CEOs, their duty isn't to the World, it isn't to the people, no, their extremely high salary comes from the shareholders, via the board. There job is to increase the value of the company, that's it! And why are they called investors? Just look at the track record of some of these financial institutions, and you tell me if you think they're interested in profit or saving the planet. I'll leave that to your comments...
My suspicion is that they are planning a new digital currency, a digital currency to replace the Fiat currency which is the US Dollar. I have no evidence for this, it's purely speculation on my behalf. But looking at the topics here, that would be my best guess There has to be a fiat currency reset. It's unsustainable.
They need a reset with a digital dollar because if the $ crashes, crypto currency would be used for transactions, and the Central banks can't control crypto. This is why I think they feel they need to act NOW. Which leads me to my next upcoming video: The Collapse of the USD$
Join Our 'Investor' Community! - https://www.patreon.com/neilmccoyward
Private Mentoring! - https://www.neilmccoyward.com/neil-mc...
Create A Property Business! - https://www.propertycashflowacademy.com/
===
We Do Not Consent
Powerful Message to Humanity with Inspirational Piano Music
===
LIVE: Unauthorised anti-government protests take place in Minsk
•Streamed live
Protesters hold an unsanctioned rally against the re-election of Belarusian President Alexander Lukashenko in Minsk on Sunday, September 13. People are planning to march through the central streets of the city. The protesters demand the resignation of Lukashenko and the release of arrested protesters and political prisoners. Rallies against the president and his government have taken place daily in Minsk and other cities after the contested August 9 presidential election that saw Lukashenko re-elected for a sixth term.
===
LIVE: Anti-govt protesters gather in Madrid to demand Sanchez's resignation
•Started stream
Ruptly is live from Madrid's Puerta del Sol on Saturday, September 12, as crowds of anti-government protesters are expected to gather, demanding Prime Minister Pedro Sanchez's resignation. The rally organised by 'Pedro Sanchez Dimision' and joined by other groups, is being held against the government's handling of the coronavirus outbreak. Spain has been one of the European countries most affected by the pandemic with 534,513 confirmed cases and 29,594 related deaths, according to the Health Ministry figures released on Wednesday.
===
France: Tear gas flies, several detained at Paris Yellow Vest protest
•Sep 12, 2020
Subscribe to our channel! rupt.ly/subscribe Hundreds of Yellow Vest protesters swamped Paris streets on Saturday over planned pension reforms where clashes broke out with police officers in riot gear. Hundreds of protesters were seen marching and chanting through the streets of the French capital where they were seen setting fire to several rubbish bins, motorcycles before being met by a large number of heavily armoured police officers who were seen firing tear gas at the crowds to disperse them and made several arrests. The protest is taking place after France noted an increase in the number of coronavirus infections across the country. It also comes after the mandatory use of face masks in certain busier areas of Paris was established in August. The French government has limited the maximum number of participants to 5,000 for larger gatherings. The 'Yellow Vests' movement began as a grassroots citizen protest in November 2018 and quickly spread across mainland France, with participants demanding what they see as economic and social justice
Yellow Vests call for national protest in Paris amid coronavirus measures - PART 2
Livestream
Yellow Vests call for national protest in Paris amid coronavirus measures - PART 1
•Streamed live 12. September 2020 (click into center an then to livstream. If the livesteams hangs F5 - reload)
Ruptly is live from Paris on Saturday, September 12, as the 'Yellow Vests' resume their campaign against planned pension reforms by marching through the streets of the French capital. The protest is taking place after France noted an increase in the number of coronavirus infections across the country. It also comes after the mandatory use of face masks in certain busier areas of Paris was established in August. The French government has limited the maximum number of participants to 5,000 for larger gatherings. The 'Yellow Vests' movement began as a grassroots citizen protest in November 2018 and quickly spread across mainland France, with participants demanding what they see as economic and social justice.
===
LIVE: Demo hits Leipzig despite EU-China summit cancellation
•Lifestream
Ruptly is live from Leipzig on Saturday, September 12, as groups hold an anti-authoritarian demonstration on the days when the EU-China summit was supposed to be taking place in the city. According to the organisers, the protest will go ahead despite the cancellation of the summit, to draw attention to the issues around the summit's concept and to various existing issues concerning the EU and China. The EU-China summit, which was scheduled to take place in Leipzig, was cancelled due to the coronavirus pandemic.
===
Coronavirus Demo in München
Saved Livestream 12. 09. 2020 (start around Minute 21) Dauer: 2h43
Ruptly is live from Munich on Saturday, September 12, as protesters gather to denounce coronavirus restrictions. The Munich administrative court has limited the maximum number of participants for the protest to 1,000 but organizers reportedly expect over 5,000 people to attend. German Chancellor Angela Merkel originally announced a series of measures in March, in order to curb the spread of coronavirus, but the no longer existing pandemie as status has not been revoked in order to prolong the state- and police-measures.
===
COVID-19: MASSIVE HARM FROM MASSIVE LIES … WHO'S GOING TO PRISON?
PREFACE: So let's get this straight … For the most 'At Risk' segment of the general population, the study found the following to be reality … For the average 50-64 year old, your chances of dying from COVID-19 are … Over one in 19 million (YEA Read that Again) … yet your chance of dying in a car crash is one in 114 … So WHY the hell are the elderly still allowed to own cars, and why did we let these medical charlatans destroy America ???
By Roger Landry - 10. September 2020
Another chapter in the ever-growing need to show how the lives, and even the very life of countless people hang in the balance due to the massive self-serving catastrophe loosed by those dealing in profit and power. It would seem that if sacrificing a few (???) worthless sheeple lives moves them closer to their goal of total control … so be it !!!
We were told by those (supposedly) in the know that COVID-19 is a planet killer with the knockdown power of a super deadly global pandemic, one that will kill millions of Americans, and wreak havoc across the globe! FALSE, it does not even have the knockdown punch of last year's flu season. By today's (new) definition, last year's flu was the most deadly flu pandemic in recent history with well over eighty thousand people dying in the USA alone (actually over 100,000, but the CDC, who owns flu vaccine patents, will not release an accurate number) and almost three quarters of a million dying globally. Now add to that over four million related global pneumonia deaths. So why didn't we shut down the country, North America, the WORLD … because by today's new standards, last year was the epitome of recent pandemics? Yet except for advertising their seasonal flu vaccinations, we didn't hear even a peep by the Big Pharma reps that literally rule this population by fear and fake news today.
So let's address this continuous and totally unnecessary hype, fake news and fear mongering concerning a supposed virus being sold to us as having triggered the worst global pandemic in modern recorded history (after all they did shut the entire planet down … or almost) … and do it with a little humor/satire …
Today, even with this information, the case is still being pushed that the only way we can even start to get back to normal is to stay locked up until Big Pharma completes a vaccine (rushed through, cutting many corners), and that is promised soon with some saying by year's end, and in some cases even earlier. The second video below will blow a huge hole in that bull-crap! Also we need to consider that there are already several known treatments that are proven to knock COVID-19 to its knees including (but not limited to) Hydroxychloroquine, Zinc, Vitamin C and Vitamin D. So WHY would Big Pharma and their puppets (such as Bill Gates and Dr. Fauci) be doing all they can to downplay or besmirch the effectiveness and availability of these treatments … answer … CHA CHING $$$!
Again, why if this virus is so virulent, would you discourage people who have access to a successful treatment … to wait as much as a year, locked down, watching their life being destroyed by the day, for a vaccine that any decent doctor will tell you … WON'T WORK (another entire article) and may be more dangerous than the (relatively mild) COVID-19 to its recipient? For which the US Congress has already absolved the vaccine makers (and Bill Gates) of any wrong-doing if their (faux) vaccine harms, maims, or kills anyone. Billions in profit … ZERO liability ...
Lastly we come to those who represent, those who initially predicted this would cause millions of American deaths and leave a wide swath of millions of Coronavirus deaths across the entire planet … It didn't happen, and even the numbers that are reported have been proven to be massively padded … in far too many cases, for profit (well over $200 billion on the vaccine alone).
QUESTION: Why are these same talking heads … still advising ANYONE?
After all, it was their prediction-driven advice (predictive models) that were the mechanisms used for:
Shutting down America
Ruining countless futures by literally erasing their savings or retirement accounts
Intentionally destroying the best economy we have seen in a generation
Knowingly destroying even more of our already suffering civil and unalienable rights.
… and how much of this is based on outright LIES … MASSIVE LIES !!!
••••
Which brings us right back to my opening/preface comment …
When all is said and done … when we look back on this … I sincerely hope we can point to those who were held accountable with prison terms appropriate with their heinous crimes against humanity.
Never in recent history have the actions of so few upended or destroyed the lives of so many! If this goes unpunished, the next act will be even more bold, blatant and deadly !!!
What is needed is some in-depth information on the main players such as Mainstream Media's pretty boy Anthony Fauci. If ever there was an individual who needs to be put under the microscope … Fauci is it! Egotist, Big Pharma Lacky, Profiteer, Liar, etc…!
Click HERE or on the image below to find out exactly who we are dealing with …
If taken in conjunction with the corruption witnessed by organizations that state their mission as "keeping humanity safe and healthy", such as the CDC (an actual for-profit corporation with over 20 patents on vaccines) and the WHO (globally known to be corrupt to the max), both partners or cohorts of Gates and/or Fauci … WHY is anyone still listening to these SHILLS …
Fauci and so many shills like him (Gates) need to be in prison for the massive pain and suffering they are ALREADY responsible for !!!
••••
Author:
Roger Landry (TLB) spent about three decades of his adult life either in, or working for the military, with about two decades working directly for the Military Industrial Complex facilitating DOD contracts. His awakening to Political, Economic, and Health realities was less than ten short years ago. Since that time he has founded The Liberty Beacon Project (TLB) consisting of a half dozen proprietary global websites, media projects, and partner websites across the planet. He contributes regularly to multiple forums both in and outside of TLB Project. Most of Roger's articles can be found on the TLB flagship website TheLibertyBeacon.com
===
We're at peak insanity: The Fed's fiscal profligacy and greedy tech oligarchs are sinking capitalism faster than the Titanic
By Mitchell Feierstein - 07 September 2020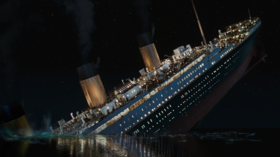 'Titanic' (1997) Dir: James Cameron © Paramount Pictures; 20th Century Fox; Lightstorm Entertainment
During my 40-year Wall St career, I've never seen a mania like this. The problem is that central banks are rogue hedge funds with printing presses who are not elected or accountable and make policies that are consistently wrong.
US stock markets were rocked last week by massive volatility that saw the most significant declines since the March correction. The US Congress and Federal Reserve policy of endless bailouts, moral hazard and exponential money printing are extreme fiscal profligacy that will sink capitalism faster than the Titanic on its maiden voyage.
Stock market indexes have recently rocketed to record highs. The NASDAQ traded up at 12,050.46, and the Standard & Poor's 500 index traded at 3,588.11, achieving another benchmark. Stock valuations are the highest they've ever been, exceeding the crash of 1929 and the 2000 technology bubble. Just six stocks have driven this rally: Apple, Amazon, Microsoft, Facebook, Google and Tesla.
Should you worry that the world has never witnessed a stock mania that has seen valuations skyrocket during the worst economic depression the world has ever experienced? Yes, indeed, you should step back from the cliff's edge immediately.
The billionaire oligarchs of Silicon Valley, whose stocks are at all-time highs during an economic depression, will utilize censorship to manipulate the outcome of the 2020 election. These oligarchs demand one rule for thee and another for me. They demand equality of outcome and will implement laws that prevent equality of opportunity. The US is in a class war dressed up as a race war. Google, Facebook, Amazon and Twitter are "all in" on ensuring their power base is protected with the election of Biden and Harris.
Financial media's illiteracy is compounded by the army of analysts repeating nauseatingly insane sound bites such as: "Don't fight the Fed and Central Bank Policies,""You don't understand, you're a dinosaur," and their power punch, "It's different this time."
Most sincere apologies, but it's "not different this time", next time or anytime – ever! Mean reversion is a "thing" and to quote the head of the Bank of Japan, who based his country's failed monetary policy on Peter Pan, "You can fly if you believe you can; the problems begin when you stop believing you can fly." Are we at that point in markets now?
No one can pick the moment of peak insanity during a period of extreme, irrational exuberance. However, during my 40-year career, I have never seen a mania like this before. The Problem: Central banks are rogue hedge funds with printing presses who are not elected or accountable, and make policies that are consistently wrong.
A few weeks back, I wrote an article analyzing Apple's revenues, product pipeline, share buyback scheme, upcoming stock split and Apple's extraordinary two-trillion-dollar valuation. I warned that post 4-1 stock split buyers would likely lose money in the long run on Apple.
I suggested Elon Musk's Tesla as the poster child for a Harvard Business School case study in irrational exuberance and stock manias. Tesla is a profitless maker of electric vehicles, with a stock price that has surged 1,000 percent in a year and seen its market capitalization rocket to $450 billion before a 5-1 split that was declared by the geniuses in the financial media as a Tesla "dividend" making shares available at a price for every investor. The dividend comment is idiocy. It's the same as asking a five-year-old: Would you rather have this entire bag filled with 50 one pound coins or one wrinkled old 50 pound note?
After achieving its record valuation, Tesla's most prominent institutional shareholder, Baillie Gifford, has dumped nearly 20 million of its Tesla shares since the end of June. Baillie was not alone in selling; almost every Tesla executive sold some of their shares at or right near the top and before the further dilution of value by Tesla's issuance of $5 billion in new shares – what did they all know and when did they know it? Elon's brother Kimbal Musk, a Tesla board member since 2014 who also sits on Tesla's compensation, corporate governance and disclosures controls committees, made over $8 million by selling his shares for $498.32, the top. It's okay because, after all, the laws and rules do not apply to oligarchs – just shut-up and obey.
During last Thursday and Friday's trading sessions, Tesla's stock lost nearly $100 billion in its market capitalization. That loss is more than Boeing's entire market cap, which was $93 billion on Friday and more than every automaker combined.
Why is Tesla's share price a mania? For Tesla to be worth $450 billion, Musk's EV auto-maker would need to capture far more than a 50 percent share of all automobiles sold in the world, and Tesla's current market share stands below one percent. Media hype and Musk's daily fantastic claims and unfulfilled promises have helped propel these shares into the stratosphere. After Friday's close, the S&P 500 rebalanced. Tesla was not included in the index and dropped eight percent; guess something scared the index away from Tesla, but it probably had nothing to do with valuations, accounting gimmicks or some other reason.
There is more trouble on the immediate horizon for Tesla, based upon Musk's fantastical claims and material misrepresentations regarding Tesla's sale of an $8,000 "Full Self Driving" (FSD) option that Musk claims will be "fully autonomous" soon. In addition to Tesla's FSD causing numerous deaths, as a result of Tesla's smashing into stationary objects that include parked police cars, Consumer Reports (CR) said "The $8,000 FSD doesn't make the car self-driving."
CR's manager went even further in his rebuke, saying: "Tesla has repeatedly rolled out crude beta features, some of which can put peoples' safety at risk and shouldn't be used anywhere but on a private test track or proving ground."
It has been reported that a Tesla crashed in China on September 5, killing two and injuring six. Considering Tesla has manufactured only around a million automobiles, the incidents reported involving their cars are extraordinary. The US National Highway Traffic Safety Administration has been aware of many deaths associated with Tesla crashes, yet has done nothing. People keep dying, when will action be taken? Perhaps never. Oligarchs Rule!
At one point during Friday's trading session, we saw the NASDAQ down nearly 11 percent in two days, and a 2,000-point reversal in the Dow Jones Industrial Average. What does this mean for you?
Some of the moves were exaggerated by many plays in the derivative product options markets. But when you see extreme volatility when markets are in a "mania," it's time to take your chips off the table and re-assess.
Remember, if something seems too good to be true, it usually is. The economic, political and social culture has drastically shifted in the past few years to embrace "woke" socialism, anarchy and lawlessness. We have reached an incredibly dangerous flashpoint that must be addressed, countered and resolved by strong leadership. Do we have anyone available?
Fasten your seatbelts: it may be time to go short and severe turbulence is on its way because it is different this time – you ain't seen nothing yet!
Author:

Mitchell Feierstein is the CEO of Glacier Environmental Fund and author of 'Planet Ponzi: How the World Got into This Mess, What Happens Next, and How to Protect Yourself.' He spends his time between London and Manhattan. Join Mitch on Twitter, Instagram, and Facebook – @Planetponzi
===
Arrested Under Coronavirus Act 2020 - Vile
===
Piers Corbyn Violently & Unlawfully Arrested & Held Overnight In Sheffield Police Station / UK
UK - After a peaceful protest in Peace Gardens, Sheffield, police aggressively arrested Piers and kept him in overnight, when absolutely no crime had been committed.
Piers did not organise the event and attended only as a guest speaker, along with many others.
First published on BITCHUTE September 6th, 2020.
===
WTF? 'COVID-19 Diagnostic Test instruments' appear on World Bank site for … 2018? (PLEASE SHARE – David Icke HAS BEEN BANNED FROM TWITTER FOR A WEEK)
We have just been sent this …
https://wits.worldbank.org/tariff/trains/en/country/CAN/partner/ALL/nomen/h5/product/902780
The 'COVID-19-PCR-Testkits were already in 2017/2018 traded between the states via the WorldBank.
Die COVID-19-PCR-Testkits werden bereits seit 2017/2018 zwischen den Staaten bei der Weltbank gehandelt.

Here's the website portal …
https://wits.worldbank.org/
---
In the meantime the original website has been scrubbed of that entry, but it is held on ARCHIVE.ORG:
https://web.archive.org/web/*/https://wits.worldbank.org/tariff/trains/en/country/CAN/partner/ALL/nomen/h5/product/902780
https://wits.worldbank.org/tariff/trains/en/country/CAN/partner/ALL/nomen/h5/product/902780
---
WORLD BANK WEBSITE Listed CV-19 Test Kits in 2018 - NOW SCRUBBED!
•Sep 7, 2020
EVIDENCE https://drive.google.com/drive/u/0/mo... http://webcache.googleusercontent.com... Coverage https://nationalfile.com/world-bank-r... Link to CURRENT Site https://wits.worldbank.org/tariff/tra... It is documented here at right before scrub @5:09 in this video: https://youtu.be/UqP5cOMNKwo Video featured https://youtu.be/CBvRndVNIr4 IF YOU WISH TO SUPPORT THIS CHANNEL Patreon:https://www.patreon.com/TMfilms?fan_l... PayPal:https://paypal.me/TMFprod?locale.x=en_US YOUTUBE BACK UP CHANNEL: https://www.youtube.com/channel/UCjy1... Alternate platforms: Sub to my Bitchute:https://www.bitchute.com/channel/QcVg...
===
The Answer:
Activating Peoples Will - David Icke Talks To Alex Jones
First published at 09:41 UTC on August 21st, 2020.
===
Corona and the Triumph of the Oligarchs
By Joel Kotkin - 01. September 2020
A new class of overlords are making their bid for world domination.
The coronavirus has trammeled the prospects of most Americans, particularly low-income workers. But for one small group, the pandemic has proved something like manna from heaven. Already ascendant beforehand, the tech oligarchy—a relatively small number of companies, venture, and private equity funds—are riding the current crisis to unprecedented dominion over our ever-weakening Republic.
To be sure, some tech firms, including Google, have taken a hit from the weakened advertising market. But tech stock prices generally have soared as most others have lagged. Undeterred by the downturn, tech moguls continue to increase their research spending in order to tighten their already rapidly constricting stranglehold on the economy. The shift to remote work has boosted firms that facilitate video conferencing and digital collaboration like Slack—the fastest growing business application on record—as well GoogleHangouts, Zoom and Microsoft Teams.
No surprise then that the tech rich are simply getting richer: seven of the ten richest Americans come from the tech sector. Apple, by some calculations, is now worth more than the entire oil and gas industry. The already obscenely rich have become richer still; Jeff Bezos alone has seen his net worth jump by an estimated 34.6 billion in the first two months of the pandemic.
Oligarchy, American Style
For these ascendant overlords, President Trump represents an insultingly inconvenient barrier to such wish-list items as HI-B visas(critical to keeping labor costs down), web censorship, and uninhibited trade with their critical business partners n China. But with the Trump Administration clearly imploding, the oligarchs now have a chance to regain control of the national agenda and attain even greater political sway than that they enjoyed under Barack Obama.
Long a major source of Democratic Party funding, the tech industry will likely find a President Biden more favorably disposed toward off-shoring to China, importing temporary foreign labor, and consolidating tech firms (to which, in fairness, both parties have proven amenable). The steady erosion in anti-trust enforcement, again under both parties, has left firms like Facebook and Googlewith almost unlimited power to acquire or crush competitors.
Consolidation has allowed oligarchs to gain dominant shares of key markets from search (Google) to social media (Facebook), to book sales (Amazon); Google and Apple together provide over 95% of operating software for mobile devices while Microsoft still accounts for over 80% of the software that runs personal computers around the world. In the process, the many small, feisty startups that have emerged all over the country increasingly have been reduced to virtual vassals. One online publisher uses a Star Trek analogy to describe his firm's status with Google: "It's a bit like being assimilated by the Borg. You get cool new powers. But having been assimilated, if your implants were ever removed, you'd certainly die. That basically captures our relationship to Google."
The Rising American Surveillance State
The pandemic has also boosted the prospects for ever greater surveillance following the model of China. Even beforehand, the tech giants, notably Google and Apple, made bold steps into capturing medical records as part of a drive to emulate what the British academic David Lyon describes as a "surveillance society."
China is increasingly a model for intensified digital snooping. Already Google, IBM, and Apple are assisting China's systematic use of digital technology to impose ever greater control over its citizens. Some in our academic establishment see the pandemic as proving that, in the "debate over freedom or control," China "was largely correct and the US was wrong." Liberal advocacy groups have even launched an ad boycott against Facebook for daring to allow something close to free speech—an unpardonable sin, it appears, in this politically correct age.
In China, with its lack of legal restraints, the threat comes largely from the government. But in America and the West generally, as leftist Naomi Klein has pointed out, the real danger comes from the oligarchs who dominate and profit from the surveillance economy. Jeff Bezos, whose Alexa has been caught eavesdropping on people's conversations, may see this monitoring as the "beginning of a Golden Age." But to most people it seems more like an attack on privacy and a harbinger of digital feudalism.
Cultural Dominion
Perhaps the most terrifying development has been the tech elite's decision to move beyond profitable snooping toward controlling content. Nearly two-thirds of U.S. adults now get their news through social media like Facebook or Google. This is even more true among Millennials. As the publishing industry has shrunk—between 2001 and 2017 it lost 290,000 jobs or 40% of all its jobs—Facebook and Google dominate the only growth area, online advertising.
The oligarchs have further expanded their domain by purchasing much of what is left of the mainstream media, including the New Republic, the Washington Post, the Atlantic, and long-distressed Time magazine. Ownership of this media increases the oligarchs' ability to promote their own progressive views—on gender, race, and environmental issues, for example. But, curiously, they are somewhat less enthusiastic about challenges to the concentration of oligarchical power, as the Washington Post's long-running conflictwith Bernie Sanders so amply illustrates.
Thought control on the part of tech giants is proceeding with astonishing speed. Rather than being directed by party cadres, our media is increasingly controlled by staffers at Google, Facebook, and Twitter who seek to "curate" content on their sites. This usually means eliminating conservative views, according to former employees. These firms increasingly use algorithms intended to screen out "hate groups," but the programmers often have trouble distinguishing between "hate groups" and those who might simply express views that conflict with the dominant progressive culture of Silicon Valley actvists.
Sans-Culottes in Lululemon
In the short run, the biggest challenge to the oligarchs may come not from the Right, but from further to the Left. There was a time when Silicon Valley was viewed, in the words of progressive David Callahan, as a kind of "benign plutocracy" in contrast to those who built their fortunes on resource extraction, manufacturing, and material consumption. Indeed, leaders at the Occupy Wall Streetprotests in 2011 held moments of silence and prayer for the memory of Steve Jobs, a particularly aggressive capitalist.
Yet it is increasingly clear that there is a natural conflict between the ever more radical egalitarian dreams of the progressive Left and the views, not to mention the interests, of the tech oligarchs. Author Gregory Ferenstein, who has interviewed 147 digital company founders, reports these bosses do expect their workers to achieve more independence by starting their own companies or even owning houses. Most are convinced, Ferenstein reports, that an "increasingly greater share of economic wealth will be generated by a smaller slice of very talented or original people. Everyone else will come to subsist on some combination of part-time entrepreneurial 'gig work' and government aid."
Having dismissed economic aspiration, the tech titans naturally prefer to emphasize issues like climate change, racism, immigration and gender-related issues rather than thornier issues of class and income distribution. The oligarchs overwhelmingly back Biden, but the key emerging constituencies of the party—notably Latinos and voters under 30—embraced Bernie Sanders or Elizabeth Warren, both harsh critics of the tech industry during the primaries.
Socialism in Silicon Valley
Rather than seeing them as "benign" or even counter-cultural heroes, many progressives now label the tech oligarchs as just the latest purveyors of "predatory capitalism" and a mounting threat to democracy. This includes increasingly part of their own their own workforces, where they confront a growing socialist movementamong tech employees in Silicon Valley who have little chance of replicating the wealth accumulation enjoyed by prior generations in the Bay Area.
The oligarchs may see themselves as exemplars of enlightened capitalism, but many who work for them see Silicon Valley as a place where the ultra-rich flourish, the middle class wanes, and the poor live in poverty that is becoming unshakeable. Indeed. according to a 2018 U.C.-Santa Cruz study, nine out of ten jobs in the Valley now pay less than 20 years ago, adjusted for inflation. This is in part a product of declining manufacturing and offshoring of activities, largely to Asia. During the boom of the last decade, cost-adjusted wages dropped for middle-class workers, Latinos, and African Americans in Silicon Valley. Nearly 30% of Silicon Valley's residents rely on public or private financial assistance.
These realities provide schools for radicalization. San Francisco and Seattle represented three of the top six zip codes which sent money to socialist Bernie Sanders. Despite opposition from the oligarchs, Sanders defeated Biden handily in the three key tech counties of Santa Clara, San Mateo, and San Francisco, where Sanders and Warren combined to win 53% of the vote. The young leftists of this new cohort have already challenged their bosses on policies such as climate change, minority hiring, and gender issues. Although likely to vote for Biden in November, it is probable they will not be satisfied by a restoration of Clinton- or even Obama-era policies.
Total Power or the Guillotine?
With the departure of Donald Trump, the toxic glue that now unites them in opposition, progressives and oligarchs will likely emerge more into the open. Oligarchs and their overwhelmingly white and Asian leadership actually have little in common with the proudly Marxist-oriented Black Lives Matter movement to which they are currently pledging allegiance. This uneasy peace will not last long between captains of industry and a revolutionary movement which proposes socialist economics as an antidote to what its founders see as "racial capitalism."
Some leftists openly seek to seize the oligarch s' wealth and commandeer their technology to create "fully automated luxury communism" and a "post-work society." At very least they could be under pressure by fiscally challenged governments, as is already happening in Europe, to fork over more of their profits to the state.
In order to protect their assets from such seizures some tech oligarchs—Mark Zuckerberg, Pierre Omidyar (founder of eBay), Elon Musk, and Sam Altman (founder of leading startup accelerator Y Combinator)—have endorsed the idea of having the government provide a "guaranteed wage," likely with funds taken from the shrinking middle classes. This could be seen as "oligarchical socialism." But if amelioratives fail, some tech titans are already making emergency escape plans in case of civil unrest.
These are choices that we as a society should not have to make. Americans should not be forced to accept lifetime serf status or control from the self-appointed digital betters. Instead, the tech oligarchs need to be challenged by both Right and Left—by anyone disturbed at the prospect of a hierarchical, socially stagnant, centrally programmed future. To revive our tired republic, resisting technocracy is the great imperative of our time.
Author:
Joel Kotkin is the Presidential Fellow in Urban Futures at Chapman University and executive director of the Urban Reform Institute. His new book, The Coming of Neo-Feudalism, is out now from Encounter. @joelkotkin
===
Something remarkable happened this August: How the pandemic sped up the passage to postcapitalism
•Aug 21, 2020
Lannan Institute virtual talk, Thursday 13th August 2020. In conversation with Daniel Denvir on "Something remarkable happened in the summer of 2020: How the pandemic has sped up the passage to postcapitalism"
===
Protests Are Rising Worldwide Against these Lockdowns
By Martin Armstrong - 14. August 2020
We are starting to see ever greater protests rising up around the world. This is not just in Germany, as we are witnessing this in Canada as well as the United States. We are receiving word that on August 29th, there will also be protests in Europe and the French Yellow Vests will join in. This is going to be interesting how many protests are going to be organized around the world that weekend. It does not appear that the various governments will change course. The politicians have turned just nasty or they have been bribed. Very strange.
This is an economic contrived collapse to further this Great Reset which is being organized by Klaus Schwab at the World Economic Forum. Schwab hides his finances and the rumor is they sold all investments at the top ahead of their agenda. Of course, nobody will investigate.
We are looking at draconian lockdowns in Australia, New Zealand, and even in Ireland. This is a political agenda to further this Great Reset. It is by no means about a virus or public health.
George Soros, who was the biggest contributor to Hillary Clinton and support the extreme left, calls this the great opportunity for a revolution in an interview with a leading Italian Newspaper on August 11th, 2020 – La Republica: "I would describe it as a revolutionary moment when the range of possibilities is much greater than in normal times."
Nobody is defending the people. These global elitists own the politicians who are always easily bought.
===
EXAMPLE how the WEF brainwashes and selects young professionals in the Global South
Full Trial
Full trial video analysis and narrative of the video 'Safeguarding our Planet' from the World Economic Forum 2019
•Dec 10, 2019
===
IMPORTANT HISTORY:
by Charlotte Iserbyt https://www.deliberatedumbingdown.com [ if your browser does not play the video click HERE]
Charlotte Iserbyt reveals her amazing path through politics and the US educational system and the startling truth she has learned because of it. She has first-hand knowledge of the insidious misuse of the US public schools for crass propagandization of students toward a globalist socialist totalitarian society. She reveals the mechanisms and methods in place for identifying and routing out dissenters. This is especially relevant now that the US has elected it's first dedicated Marxist supreme leader. Also see Charlotte Iserbyt's other interviews and books available on the Archive. Worthy of downloading for your permanent collection, as it is an uncommon and undeniable look into the machinations of the UN, NWO, and shadow government system, from an insider's perspective.
* * * * *
Download the PDF Update (less than 1 MB): IMPORTANT! Please be sure to grab this UPDATE done in 2011.

It is a very important 16-page addition: DDD UPDATE

Predictions made in this book — "Back to Basics Reform or OBE Skinnerian International Curriculum" — published in 1985, 1993, and 2004, have come true. The book — which spells out clearly how OBE, Goals 2000, No Child Left Behind, and School-to-Work would be implemented — was boycotted by major conservative organizations. Read it and ask yourself "Why?" The book has sold 50,000 copies to grassroots organizations.

Download the PDF: Back to Basics Reform or OBE Skinnerian International Curriculum?

Usage
Topics

Charlotte Iserbyt, Secret Societies, Brainwashing, America, antony sutton, dumbing down, skull and bones, interview, NWO, globalism, propaganda, meerloo, webster tarpley, bernays, public relations, schools, education, socialim, marxism, zionism, tax exempt, foundations, carnegie, rockefeller, rothschild, illuminati, CIA, FBI, NEA, government, truth movement, alex jones, infowars, social studies, curriculum, globalist, UN, mind control, engineering, reagan, administration, corruption, information, information age, nazi, communist, party, republican, History, Domination, Terror, Submission, Eugenics, Wohlberg, lawyer, academics, journalism, banker, professional, manipulation, oligarchy, fascism, corporate fascism, politics, historical, psychological, cognitive infiltration, mighty wurlitzer, kleptocracy, movies, free, archive, footage, freemason, bush, cheney, bloodlines, marrs, deviant, psychopaths, 300, black nobility, slavery, servitude, sociological, health, medicine, firsthand, testimony, independent,

Iserbyt (2008)

Life in America Under Agenda 21, with Whistleblower Charlotte Iserbyt

The Miseducation of America - Schools as Propaganda Factories

New World Order Agenda Exposed - The Charlotte Iserbyt Story - Documentary

Dumbing Down of the World (HD) - Propagandizing for Global Elitist Takeover

Charlotte Iserbyt - Societies Secrets And the Brainwashing of America - An Insider View

Jeff Rense with guest Charlotte Iserbyt - Deliberate Dumbing Down of America

Addeddate

2012-03-27 04:17:43
Color

color
Ia_orig__runtime

62 minutes 48 seconds
Identifier

DumbingDownOfTheWorldhd-PropagandizingForGlobalElitistTakeover
Run time

1:02:48
Sound

sound
===
ICYMI:
George Carlin - How The Elite Control The World
Mar 8, 2014
Give the 1% what they fear most. A logical, educated, and informed citizenry that resists manipulation and refuses to kowtow to special interests.