BUT FOR MOST HYDROXICHLOROQUIN WORKS !!! (- if you don't suffer from Favism and it is not overdosed like in the Oxford trial, whose murders must be investigated.) Prevention: One 100mg tablet Hydroxychloroquine (HCQ) every three weeks (HCQ has a half-life of 21 days in the human body) plus daily Zinc intake. Cure of COVID-19: One 200mg tablet per day for 3 days. The 'Studies' (Oxford, Brazil) where doses of 800-1000mg HCQ per day were administered for 8 days, killed the patients - a clear medical malpractice. (Source: Immunologist and Virologist Prof. Dr. Dolores Cahill as well as the U.S. Frontline Doctors)
UPDATE 15. May 2021: SUPPRESSION OF HYDROXICHLOROQUINE WAS CRIME AGAINST THE PEOPLE OF THIS PLANET - Thousands died in what is actally fake news - Rudy Guiliani
UPDATE 25. January 2021: LANCET: "OOPS, SORRY:" Hydroxychloroquine works GREAT against Coronavirus! right on cue!!!
UPDATE 22. December 2020: World's Second Largest Hydroxychloroquine Plant in Taiwan Blows Up
UPDATE 21. December 2020: Hydroxychloroquine and chloroquine increase suicide risk - the warning is official
UPDATE 18. September 2020: Aussie Bureaucrats Deny that HCQ Reduces Death by 73 percent
UPDATE 12. September 2020: The jury is in on Hydroxychloroquine – 'it saves lives': Rowan Dean
UPDATE 13. August 2020: Why won't these medical journals tell the truth about hydroxychloroquine?
UPDATE 10. August 2020: 'It saved my life': Democratic councilman says hydroxychloroquine was key to recovering from COVID
UPDATE 05. August 2020: US 'frontline' doctors' website exposes 'criminal' campaign by tech giants, govt agencies to block COVID medicine
UPDATE 28. July 2020: American Frontline Doctors Address treatment for COVID-19 #Hydroxychloroquine & #Zithromax & #Zinc
UPDATE 22. July 2020: Hydroxychloroquine could save up to 100,000 lives if used for COVID-19: Yale epidemiology professor
UPDATE 23. June 2020: Reportedly a major scandal is brewing concerning the HCQ trials in England: Allegedly 1000 dead due to overdose during study at Oxford University.
UPDATE 20. June 2020: Covid-19 Has Turned Public Health Into a Lethal, Patient-Killing Experimental Endeavor
UPDATE 04.June 2020: The study stating "Hydroxychloroquine ineffective" published by the LANCET is fraudulent and was now retracted
UPDATE 27. May 2020: Hydroxychloroquine allegedly ineffective as COVID-19 treatment, but still deadly for some
ICYMI: LA doctor seeing success with hydroxychloroquine to treat COVID-19
PROLOGUE: WARNING! In the case of glucose-6-phosphate dehydrogenase (G6PD) deficiency, called favism, which is genetically prevalent in about 30% of all black Africans, as well as in many African-Americans, but also especially among the Khazarian Jews among the Kurds (50% of men), Jews and to a much lower percentage in southern Europeans or Europeans and is genetically determined, it is certain that with administering higher doses of anti-malarial medicines such as Quinine - analogous chloroquine (Resochin BAYER), primaquine as well as hydroxychloroquine - death can occur within a short time due to hemolysis, i.e. the destruction of red blood cells, partially along with acute renal failure.
N.B.: As it turned out, Dr. W. Wodarg was overly cautious with the following contribution, if not to say alarmist:
Chloroquine may kill many people in Africa, Chicago or elsewhere!
By Wolfgang Wodarg - 18. April 2020
WHO and many others advocate the use of hydroxychloroquine (HCQ) if the SARS-CoV-2 test is positive.
HCQ is an old malaria drug, used also with autoimmun diseases but is not officially approved for Covid-19. Most of the recent studies with HCQ (more than 100 on 18.4.2020, 35 new ones last week), which have now been registered in rapid succession, also want to use HCQ alone or in combination with other drugs.
HCQ is already being used like that even in completely healthy people "for the prevention of severe courses". It is also used prophylactically for medical staff. The recommended dose is about 20 times as high as for malaria prophylaxis! (400-800mg per day). (N.B.: This is to high !!!)
The "compassionate" use and the production (e.g. in Cameroon) of HCQ is currently being ramped up especially in Africa.
But so far there is no sufficient evidence for a positive clinical effect of HCQ in SARS-CoV-2 positives, let alone in test negatives.
However, HCQ is one of the drugs that causes severe damage to red blood cells in cases of hereditary glucose-6-phosphate dehydrogenase (G6PD) deficiency.
The erythrocytes then burst en masse. Their debris clogs the smallest blood vessels and damages sensible organs like kidneys and brain. In addition erythrocytes are then missing to transport oxygen throughout the body. This is one of the reasons why there is severe shortness of breath without typical signs of peumonia.
The acute symptoms improve spontaneously after the dangerous medication is stopped, thanks to a rapid normalisation of the blood count.
Other serious side effects of HCQ like arrhythmia or eye damage do not have this hereditary background.
Almost nobody seems to be aware, that in sub-Saharan Africa, for example, the hereditary G6PD deficiency is widespread among 20-30% of the population? But also in other Countries, where malaria was or still is endemic, there is a high prevalence of G6PD deficiency . It must also be remembered in families with a migration background e.g. in Chicago (10 to 12%), New York and elsewhere.
Johns Hopkins University is warning not to use "Aspirin, certain antibiotics (which?),Fava beans and Moth balls" but does not mention chloroquin derivates!

If people with G6PD deficiency get this HCQ-prophylaxe or therapy the symptoms will appear soon.
1-2 days after the start of treatment a very severe clinical picture with sudden weakness, dizziness, respiratory distress and signs of organ damage may end deadly, if the toxic medication is not stopped immediately.
So using the questionable SARS-CoV-2 test as a trigger for treatment or prevention with dangerous drugs like HCQ may kill many, without any pandemic being in sight. (See my comment in BMJ here)
This genetic peculiarity is also common in Mediterranean countries and in all regions where malaria has occurred or is still occurring.
===
===
The jury is in on Hydroxychloroquine – 'it saves lives': Rowan Dean
12 Sep 2020 - What a shame for BrandNewTube to have removed this video.
Even GooTube has not deleted it here.
2020 SEP 09 Bolt Report & Rowan Dean; Jury is in: HCQ Study Review Says HCQ Works, Saves Lives
Sep 9, 2020
Remarks: Sky News Andrew Bolt with Rowan Dean; the jury is in regarding Hydroxychloroquine (IT SAVES LIVES) STANDING CONDEMNED: for their continuous rejections of the Drug Hydroxychloroquine; • Chief Medical Officer: Paul Kelly • Deputy Chief Medical Officer: Nick Coatsworth • Federal Minister for Health: Greg Hunt • Prime Minister: Scott Morrison • Shadow Minister for Health: Chris Bowen (Labor Frontbencher) FULL STORY HERE: https://www.4cmitv.com/2020/09/09/202...
Sky News host Rowan Dean says the jury is in and says categorically "Hydroxychloroquine saves lives" and Australians must be given access to the drug.

Mr Dean said Chief Medical Officer Paul Kelly, along with his deputy Nick Coatsworth and Labor frontbencher Chris Bowen "stand condemned" for their continuous rejections of the drug.

Hydroxychloroquine has been touted by many as a potential treatment to COVID-19, however Dr Kelly declared to the Australian people it was not effective.

Mr Dean said "the jury says very clearly, if you look at all the studies … Hydroxychloroquine is consistently effective against COVID-19 when used early and in the right combination with other drugs".

"Paul Kelly stand up tomorrow next to the prime minister and say you are sorry because people are being denied this drug which potentially could save many lives," he said.

Image: Getty
===
Despite not having the real knowledge, A. Fauchi earlier even published himself that HCQ is good against any SARS-CoV strain, but then he advised against HcQ in 2020/21 to promote his deadly Remdesivir and thereby combined caused the death of many, many patients from whom HCQ was withheld but Remdesivir given based on Fauchi's instructions. He must be prosecuted for this.
===
Rapid Response to:
Chloroquine and Hydroxychloroquine in Covid-19
BMJ 2020; 369 doi: https://doi.org/10.1136/bmj.m1432 (Published 08 April 2020) Cite this as: BMJ 2020;369:m1432
Re: Chloroquine and hydroxychloroquine in covid-19.
Reading the article" Chloroquine and hydroxychloroquine in covid-19" and scanning the responses I got a little bit nervous because I missed something. I worked in a clinic for tropical medicine (Bernhard-Nocht-Institute, Hamburg) and later visited several countries in Africa to see a lot of health care facilities working hard with little resources. Malaria and anti-malaria drugs were always a main topic.
When I noticed that WHO and many others advocate the use of hydroxychloroquine (HCQ), if the SARS-CoV-2 test is positive, I was astonished to meet the drug in this context again.
HCQ is an old malaria drug, used also with autoimmune diseases but is not yet officially approved for Covid-19. The recently registered studies with HCQ (I found more than 100 on 18/4/2020, 35 new ones last week (1)) also want to use HCQ alone or in combination with other drugs. HCQ has already been "compassionately" used in some countries even without the framework of a clinical study.
It was used even in completely healthy people "for the prevention of severe courses". It is also used prophylactically for medical staff. The recommended dose is about 20 times as high as for malaria prophylaxis! (400-800mg per day). Such use and even new production facilities (e.g. in Cameroon (2)) for HCQ are currently being ramped up, especially in Africa.
All this happens without sufficient evidence for a positive clinical effect of HCQ in SARS-CoV-2 positives, not to speak about test negatives.
However, HCQ was a long time ago identified to be one of the drugs (3) that cause severe damage to erythrocytes in cases of hereditary glucose-6-phosphate dehydrogenase (G6PD) deficiency.
As an effect of HCQ in those patients we see haemolysis. Erythrocytes burst en masse. Their debris clogs the smallest blood vessels and damages sensitive organs like the kidneys and brain.
In addition, erythrocytes are then missing to transport oxygen and haemoglobin becomes low. If people with G6PD deficiency get this HCQ-prophylaxis or therapy the symptoms will appear soon.
1-2 days after the start of such treatment a very severe clinical picture with weakness, dizziness, respiratory distress and signs of organ damage develops.
This may end in death if the toxic medication is not stopped immediately.
Could it be one reason for those cases where severe shortness of breath was observed without typical signs of pneumonia. It is a clinical picture "as if the patient suddenly was dropped out on top of the Himalayas", said one of the New York ICU- doctors.
Did any of the patients get Chloroquine shortly before? Did anyone care whether the patient could have G6PD-deficiency?
It fits well with some case reports that the acute symptoms improve spontaneously (If the dangerous medication is stopped) thanks to a rapid normalisation of the blood count.
Almost nobody seems to be aware, that in Sub-Saharan Africa, for example, hereditary G6PD deficiency is widespread (20-30% of the population).
But also in other countries, where malaria was or still is endemic, there is a high prevalence of G6PD deficiency.
G6PD deficiency must also be thought of in families with a migration background e.g. in Chicago, New York and elsewhere. African Americans represent 6 percent of the population, but nearly 40 percent of Covid-19 fatalities (5). But Johns Hopkins University only is warning not to use "Aspirin, certain antibiotics (which?), Fava beans and Moth balls" but does not mention chloroquine derivates! (6)
So using the questionable SARS-CoV-2 test as a trigger for treatment or prevention with dangerous drugs like HCQ may kill many, without any pandemic being in sight.
This genetic peculiarity is also common in Mediterranean countries and in all regions where malaria has occurred or is still occurring.
I write this, just to remind everyone who is in charge and I am very disappointed, that in many of the new studies with HCQ, people with the enzyme deficiency are not explicitly excluded (1).
1. https://covid-19.cochrane.org/?q=k(Hydroxychloroquine)&pn=1
2. https://www.voanews.com/science-health/coronavirus-outbreak/cameroon-beg...
3. https://www.g6pd.org/en/G6PDDeficiency/SafeUnsafe/DaEvitare_ISS-it
4. https://www.hopkinsmedicine.org/health/conditions-and-diseases/g6pd-gluc...
5. https://www.vox.com/coronavirus-covid19/2020/4/18/21226225/coronavirus-b...
6. https://www.hopkinsmedicine.org/health/conditions-and-diseases/g6pd-gluc...
Competing interests: No competing interests
20 April 2020
Wolfgang Wodarg - internal medicine-pneumology, public health
Berlin
ADDENDUM:
Drug interactions
Chloroquine has a number of drug–drug interactions that might be of clinical concern for patiets with (G6PD) deficiency:
This is also one the reasons why the Kenya government had withdrawn the drug HydroxyChloroquine from the shelves of pharmacies - after a hype was stirred by U.S. President Trump promoting it against COVID-19 - in order to avoid ill-advised self-medication. However, it is available against prescription and might have positive effects for COVID-19 patients that do NOT suffer from (G6PD) deficiency. (see new findings below).
IMPORTANT: DO NOT take Chloroquine before you are tested for (G6PD) deficiency
===
UPDATES:
===
LANCET: "OOPS, SORRY:" Hydroxychloroquine works GREAT against Coronavirus! right on cue!!!
By Jim Stone - 25. January 2021
SURPRISE SURPRISE: This got buried totally by all media outlets until AFTER Biden was sworn in, so everyone missed it!
Meanwhile the MSM kept quoting there was no science for hydroxychloroquine and that it had been fully debunked by The Lancet all the while they bashed Trump right to the bitter end. Guess what? NOW THAT BIDEN IS IN THE REPORT AGAINST HYDROXYCHLOROQUINE HAS BEEN REDACTED WITH APOLOGIES FOR HOW POORLY IT WAS DONE, AND IT IS BACK DATED TO JUNE!!!!!
I don't believe this was retracted for that long, yet there are supporting stories even in the MSM that are back dated, stating that they knew about this all the way back then, and WE DID NOT KNOW???? That's how communists roll, I DOUBT I MISSED THIS. NOW THE LANCET IS CLAIMING HYDROXYCHLOROQUINE WORKS GREAT AT CURING COVID. Gee, a LOT of people said they'd do this the minute they ousted Trump, and now, VOILA! right as the coup is complete and Biden is sworn in, THERE IT IS.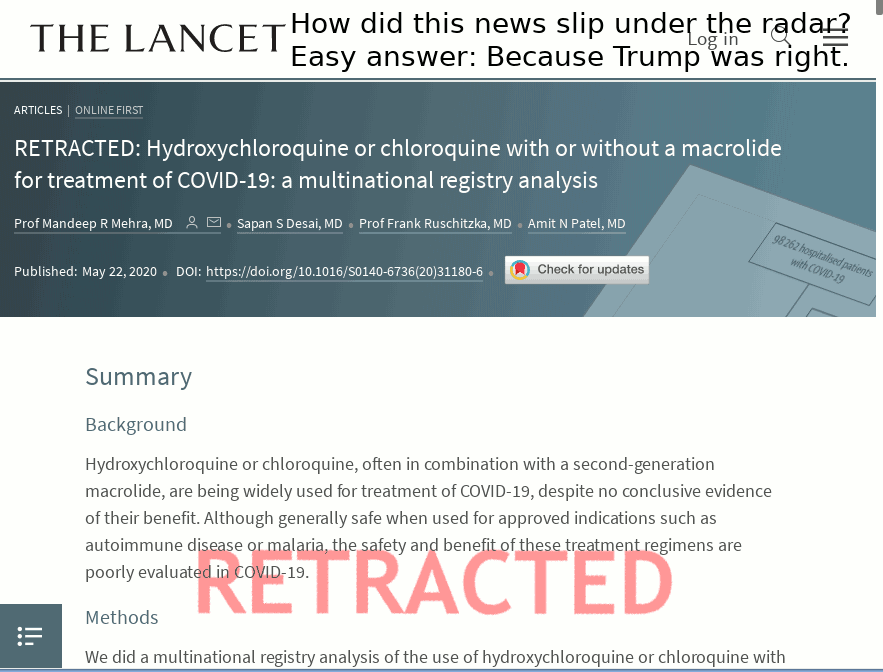 HEY EVERYBODY, we have been stating the report was bogus and Hydroxychloroquine was GREAT, EVER SINCE JUNE. Gosh, you did not know that? YOU MEAN YOU EVEN MISSED ALL THE MSM REPORTS SAYING SO? BY GOSH! HOW???? WHY ON EARTH did they even bother with a vaccine? the problem has been licked for 8 months!!!
Welcome to life under communism!
And by the way, keep social distancing and wear your mask.
===
World's Second Largest Hydroxychloroquine Plant in Taiwan Blows Up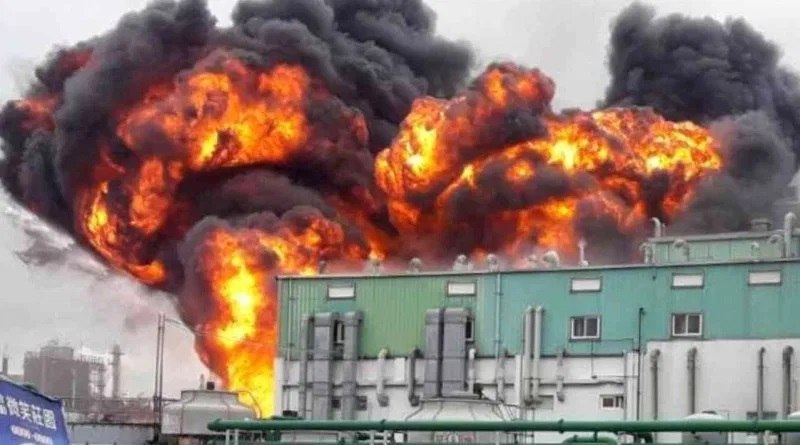 By Brian Shilhavy - 22. December 2020
One of the biggest scandals of the COVID Plandemic is the needless deaths of hundreds of thousands of people who died needlessly because the FDA refused to issue off-label emergency use for hydroxychloroquine (HCQ), a safe drug whose patent ran out years ago, and that thousands of doctors around the world have used effectively, often with a 100% success rate, in treating COVID patients.
We have an entire page in our COVID Information Center covering this scandal.
News sources in Taiwan (thanks to Dr. Meryl Nass for breaking this story here in the U.S.) are reporting that the world's second largest supplier of raw materials to make HCQ blew up earlier this week, which will most certainly put a strain on the world's supply of HCQ.
An explosion at a pharmaceutical factory in Taoyuan City left two injured and caused a fire early this afternoon, December 20.

People as far as Tamsui District in New Taipei City reported hearing the massive blast shortly after noon. Immediately after the blast, thick black smoke could be seen pouring out of the SCI Pharmtech factory.

While the factory is located close to Taipei Taoyuan International Airport, operations at the airport were not affected, according to reports in United Daily News and ET Today.

The Taoyuan City Fire Department dispatched 76 personnel, 28 fire appliances and 2 ambulances to the scene of the fire.

The cause of the explosion is currently under investigation.

Liberty Times reported that the factory produces hydroxychloroquine APIs, and is the world's second largest HCQ raw material supplier. (Source.)
Tensions are currently running very high between Taiwan and China, and another news outlet reported:
Around 76 personnel, 28 fire equipment pieces and 2 ambulances were deployed to the area. The workers injured includes a Philippine worker. Both were taken to Chang Gung Memorial Hospital.

The 30-year old Philippine worker is in critical condition after suffering third-degree burns to 90% of his body. He is currently intubated and treated at the specialist burn unit. The other worker, a Taiwanese, suffered a burn to one hand. He was held at the hospital for observation, but was than released after eight hours.

An investigation has been launched to determine the cause of the massive explosion. It has been reported by Liberty Times, that the pharmaceutical company produces hydroxychloroquine APIs. The company is considered to be the second largest hydroxychloroquine raw material supplier in the World.

On the same day a Chinese aircraft carrier and four other navy warships passed through Taiwan strait in the direction of the South China Sea.
Was this sabotage to reduce competition for the new experimental COVID vaccines and drugs?
Was China involved?
Author:
Brian Shilhavy - Editor, Health Impact News
===
Hydroxychloroquine and chloroquine increase suicide risk - the warning is official
By VG - 21. December 2020
The Federal Institute for Medicinal Products and Medical Devices (BfArM) warns of the consequences of the use of hydroxychloroquine and chloroquine — the active substance can cause or exacerbate mental disorders. Univadis reports.
The Committee for Risk Assessment in the Field of Pharmacovigilance (PRAC) of the European Medicines Agency (EMA) reviewed all available data on hydroxychloroquine and chloroquine "and confirmed a link with mental disorders and suicidal behaviour," according to the portal. It goes on to say:
"Such symptoms can occur in patients with or without pre-existing mental illnesses."
According to the federal agency, patients taking chloroquine or hydroxychloroquine should "immediately consult a doctor if, for example, they perceive irrational thoughts, anxiety, hallucinations, confusion, depression, self-harm or suicidal thoughts themselves or if other people around them notice these side effects," Univadis writes.
Chloroquine and hydroxychloroquine are approved for the treatment of rheumatoid arthritis as well as for the prophylaxis and treatment of malaria, there is no authorisation for the treatment of Covid-19. However, the product "off-label", i.e. without authorisation, was used for treatment.
The German Federal Health Minister Jens Spahn had advocated the use of the drug in the spring of 2020.
Source:
BfArM: Information zu Hydroxychloroquin und Chloroquin - 16. Dezember 2020
Hydroxychloroquin und Chloroquin: Psychiatrische Störungen - 27. November 2020
===
Aussie Bureaucrats Deny that HCQ Reduces Death by 73 percent
By SNA - 18. September 2020
Despite evidence being presented to politicians that studies show a 73 per cent reduction rate in mortality where Hydroxychloroquine was dispensed to COVID infected patients, Australian health bureaucrats continue to deny the evidence.
Alan Jones on Sky News Australia reports on the insane and probably criminal conduct of bureaucrats who ban the use of hydroxychloroquine despite it being prescribed by doctors as a valid and proven remedy to treat the symptoms of COVID19.
Despite countless peer reviewed studies backing the drug, with some findings that HCQ is effective in 73 PERCENT of cases, if administered early, our misguided (or corrupt) political classes are routinely banning public use of the re-purposed anti-malaria drug, officially certified by WHO as a listed 'safe medicine' for over 65 years.
Watch the video here:
===
Why won't these medical journals tell the truth about hydroxychloroquine?
By Edmund Fordham - 13. August 2020
'THE dog did nothing in the night-time,' said Inspector Gregory. 'That was the curious incident,' replies Sherlock Holmes, in Conan Doyle's The Adventure of Silver Blaze.
Another dog that has for weeks done nothing in the night-time is the New England Journal of Medicine (NEJM), along with the Lancet one of the world's most respected medical journals, or at least formerly so. It should have barked, but didn't.
We reported in June how the Lancet damaged its own reputation by publishing highly influential fake news on treatments for Covid-19. This was the most extraordinary example of fabricated propaganda planted in a prestige scientific journal. It was retracted only after multiple governments (and the WHO) had changed policy on hydroxychloroquine, achieving major impact from falsehoods.
The NEJM was bound up with the same scandal, albeit less noticed. The same authors retracted another paper from it on the same day (June 4) as the Lancet's fake news. The reason given was the same: the database was 'unverifiable'. Bizarrely, this did not stop it reaching print on June 18, albeit with a retraction 'banner'.
Amid the noise of the two retractions, and the near-simultaneous termination (June 5) of the Oxford 'RECOVERY' clinical trial of hydroxychloroquine, another paper slipped into the NEJM on June 3 entitled 'A Randomized Trial of Hydroxychloroquine as Postexposure Prophylaxis for Covid-19'. Authored by Dr David Boulware (University of Minnesota) and others from Canada, the paper, taken at face value, was an attempt to establish whether hydroxychloroquine can not just treat but actually prevent Covid-19.
The terminology 'postexposure prophylaxis' has been described as an oxymoron, but what it means is: if I have been exposed to Covid-19 (for example if I get a message from NHS Test and Trace) can taking hydroxychloroquine reduce my chance of developing the illness? This is like treating the illness, on the assumption you have already caught it, without waiting for either symptoms or a test result.
What is usually meant by prophylaxis is slightly different: before being exposed at all, can taking hydroxychloroquine reduce my chances of catching Covid-19 if I am exposed? Some people now call this 'pre-exposure prophylaxis', but the qualifier shouldn't be needed.
Either way, the idea that hydroxychloroquine might preventyou catching Covid-19, or prevent symptoms developing if you do, isn't strange. It's been around at least since 2005, when a paper in Virology Journal entitled Chloroquine is a potent inhibitor of SARS coronavirus infection and spread was published. The authors were talking about the original 'SARS-1', but the virus isn't that different. They reported 'inhibitory effects . . . when the cells are treated . . . either before or after exposure . . . suggesting both prophylactic and therapeutic advantage'. Sharp-eyed Americans have long pointed out that Dr Anthony Fauci, the Chris Whitty of the USA, must have known all about a paper published by the institute he headed at the time.
The same was observed with SARS-CoV-2 in a February paper in Nature: Cell Research which also showed that chloroquine had a prophylactic effect, at least in vitro. Her Majesty's Government knows about this, because I told my MP on 3 April. I asked if they would offer hydroxychloroquine as prophylaxis for front-line NHS workers, as India has done since March (I still haven't had an answer). Not only does chloroquine have anti-viral action against Covid-19 once infected, it actually prevents infection (at least in vitro).
Does this work in people? This isn't strange either: chloroquine has been used for decades to prevent, as well as treat, malaria. I first took chloroquine at the age of eight. Throughout my African childhood, I was regularly covered in mosquito bites, but never got malaria. We didn't need a vaccine. One pill per week did it. Chloroquine is eliminated slowly, over at least a month, so you don't need daily dosing for prophylaxis. It concentrates in the lungs (between 120 and 750 times the blood plasma concentration). This doesn't help much in malaria, but is exactly where it's needed to protect against respiratory infections. As for hydroxychloroquine, it's very similar, and even better against Covid-19 (both treatment and prophylaxis).
To summarise: chloroquine not only inhibits, it prevents Covid-19 infections in vitro; it is eliminated slowly and concentrates in the lungs; hydroxychloroquine is similar and better. So there are plenty of rational reasons to suppose hydroxychloroquine is an effective prophylactic against Covid-19. Donald Trump thinks so; the top dogs of the Chinese Communist Party think so; Dr Zelenko, with only one lung and immune-compromised, is so confident that he sees Covid-19 patients without a mask. He has just had surgery for his rare cancer, but hasn't got Covid.
Showing effectivenessover many people is a bit harder: 'nothing happened' is the best result. You ought also to show 'something bad happened' by not taking the medicine. India is very happy: all healthcare workers get hydroxychloroquine as prophylaxis, and Western countries really should take note, but let's return to the NEJM.
Boulware et al called for volunteers exposed to confirmed Covid cases, and allocated them at random to receive hydroxychloroquine or a placebo. Yes, it was one of those 'randomised controlled trials' (RCTs) that bureaucrats set such store by. So a big tick there. Now for the downsides. A cautious editorial remarked on 'many limitations'. Among these were very few confirmatory tests being done (Covid or a cold?) It was self-reported. Many patients were 'lost to follow-up'. They didn't include zinc (which may be critical, as explained elsewhere.) Dr Boulware forgot to declare a conflict of interest in funding from the pharmaceutical company Gilead (whose remdesivir is useless if hydroxychloroquine works). When asked why on social media, he simply 'blocked' his interlocutor. But it was an actual randomised trial, so it deserves scrutiny upon its own terms.
Findings? Sorry, there was no difference between hydroxychloroquine and the controls. As usual, this was the only message reported by the usual suspects. But the ever-alert France Soir, with its 'collectif citoyen' (a group of citizens who analyse and validate information), jumped on it within hours: 'The devil really is in the detail'. There were delays in tests and in shipping the medications. Boulware and colleagues had simply pooled all the data, no matter how long after the contact with the Covid-19. One consistent message is that this disease must be treated early. How early? Taking the first two days after exposure, things look very different. A more detailed critique showed how the effectiveness declines rapidly over four days.
We now come to the point where the NEJM failed to bark in the night. A formal paper by Professor Marcio Watanabe, a statistician at the Fluminense Federal University, Brazil, was submitted to the NEJM as an explicit critique. Watanabe analyses the data of Boulware and colleagues on their own terms. Starting hydroxychloroquine one day after exposure, he finds a 50 per cent reduction in symptomatic cases. It falls off if delayed further. Working backwards, he predicts that starting the same day as exposure results in 70 per cent fewer cases. As primary care doctors have been saying for months, you must treat this illness early.
What has NEJM done? Professor Watanabe submitted his paper on June 24, but the NEJM did nothing for weeks. When chased, they replied that his manuscript would be considered after the appearance of the print version of Boulware's paper. For which no date was set (though it has been on-line since June 3). Watanabe got fed up, and sent his paper elsewhere. Bingo! The Boulware paper reached print on August 6. Simply by sitting on it, the NEJM has suppressed a manuscript pointing out flaws in a paper already published. I wrote to NEJM asking why a re-analysis reversingthe conclusion of a paper already published had not been fully considered. NEJM, so far, has been 'unavailable for comment'.
Like the Lancet's fake news, the Boulware paper has had significant impacts on public policy worldwide. The data is weak and the controls poor, but so is the analysis. Look carefully and the conclusions reverse. Yet the NEJM offers no correction or response to a professional statistical re-analysis.
A real infectious diseases expert who has been troubled by fake news and propaganda is Sir Nicholas White, who is planning a proper trial called 'COPCOV' on prophylaxis.
The Daily Mail reported last Thursday that baseless propaganda is damaging the prospects of a clinical trial that could save thousands of lives. Why, even the BBC couldn't ignore the story.
Why should formerly prestigious journals wish to suppress careful analysis of results from an actual randomised trial of hydroxychloroquine as prophylaxis? Will COPCOV go ahead?
You need remember only this: if a cheap, safe, existing medicine works as prophylaxis, we don't need a vaccine.
===
'It saved my life': Democratic councilman says hydroxychloroquine was key to recovering from COVID
New York City councilman was unable to breathe and was in "panic mode" before taking the controversial medicine
By Susan Katz Keating - 10. August 2020
A Democratic city councilman in New York City, says hydroxychloroquine saved his life when he was ravaged by coronavirus earlier this year.
"I couldn't breathe, very weak, couldn't get out of bed," Paul Vallone, who represents the city's 19th Council District, told the New York Post. "My doctor prescribed it. My pharmacy had it. Took it that day and within two to three days I was able to breathe."
The drug acted quickly to save him, Vallone told the Post. "Within a week I was back on my feet."
Pallone took the medicine in concert with a Z-pack of the antibiotic Azythromyicin, which is used to treat bacterial pneumonia and bronchitis.
In April, Vallone wrote on Twitter that he was having mild, manageable symptoms, and was "on the road to recovery."
In truth, his illness worsened to the point of threatening his life, he told the Post. His condition was complicated, he said, by a longstanding case of sarcoidosis, an auto-immune disease that attacks his lungs.
"We were in panic mode when I went down because I didn't have a lot of immune response," Vallone said. "I needed something to stay alive."
His doctors prescribed hydroxychloroquine. Only then did he begin to recover.
A malaria medication that has been used since 1955, hydroxychloroquine resurfaced to controversy this year, when it was touted as a possible cure for COVID-19. President Trump was chastised by critics when he said that he has taken the drug, himself, to fend off the virus.
The Vallone family is not among the drug's critics.
"I guess all those doctors who are prescribing it are right," Vallone's brother Peter, a civil court judge in Queens, reportedly wrote on Facebook. "This drug is already on the market and the patent is up so it's cheap. A new drug won't be. So big money does not want this drug to be used. Always follow the money."
Paul Vallone responded in the comments: ""[It] saved my life."
In June, the Food and Drug Administration warned against hydroxychloroquine outside of a clinical setting, saying that it could cause heart rhythm problems.
===
US 'frontline' doctors' website exposes 'criminal' campaign by tech giants, govt agencies to block COVID medicine
Dr. Simone Gold's White Paper reveals the shocking, deep corruption and deception that has resulted in desperately needed, life-saving COVID infection treatments being suppressed since the pandemic began.
By Steve Jalsevac - 05. August 2020
America's Frontline Doctors
PETITION: Tell the FDA to reverse its opposition to Hydroxychloroquine and help save lives Sign petition here.
August 5, 2020 (LifeSiteNews) – Last week's explosively successful conference by America's Frontline Doctors' group, that exposed a "massive disinformation campaign" against the life-saving ability of Hydroxychloroquine to cure the Chinese coronavirus, was totally shut off the Internet by the tech giants. The group was in D.C. July 27 for its "White Coat Summit" event, which was organized and sponsored by the Tea Party Patriots and Rep. Ralph Norman (R-S.C.). It kicked off with a full-day agenda and finished up the next day with a second press conference and congressional lobbying.
A Facebook representative gave as a vague excuse that the event was taken down for allegedly "sharing false information about cures and treatments for COVID-19." As usual, Facebook refused to give any specifics. In reality, the tech companies themselves may be guilty of a "crime against humanity" and "criminal" spreading of false information that could be resulting in numerous deaths because infected patients and their physicians are being denied crucial life-saving information provided during that event.
You will understand the severity of what the tech giants did as you read below some excerpts from Conference organizer Dr. Simone Gold's White Paper on Hydroxychloroquine.
Most of the talks given during the day-long full conference can be seen here. I would strongly recommend viewing what these experts had to say that credibly contradicts the lies and misinformation that the public has been fed for months about hydroxychloroquine and other issues related to the Wuhan virus.
This is incredible material and you will likely be quite angry after watching these when you realize how badly the public has been deliberately misled about the issues covered in the talks so that the pharma giants can make billions on their alternative, far more costly, much less effective meds and vaccines. They would not even be necessary if hydroxychloroquine had not been so badly misrepresented and withheld from doctors and patients since the beginning of the pandemic.
The America's Frontline Doctors (AFD) website has been restored after also being suddenly and arbitrarily shut down by the organization's web hosting company @Squarespace to conform with the social media censoring. In addition, after the Doctors' website was removed, someone bought the domain name with a .org ending and redirected it to the CDC website on COVID-19. This was an astounding, coordinated, wide level of total censorship that we have never encountered before. What the doctors exposed was obviously considered the biggest threat to date by the powerful elites behind the international disinformation campaign.

A crucial part of the AFD website is the References page with two exceptional documents. Among other things, they present well-documented evidence that a hydroxychloroquine protocol, given at the right time and with the right dosage, will dramatically help most COVID-infected patients to rapidly recover from what too many mistakenly think, thanks to media-generated hysteria, is a death sentence.
The AFD website also presents the video of the second, short press conference that was held in front of the Supreme Court on July 28. However, the full, original press conference, held at the end of the first day, and the one that has now been seen by over 20 million as a Facebook live-stream, is much better to watch and can still be seen here, thanks to the OANN network.
Even today, when Facebook users attempt to share the video of the AFD press conference, they are confronted with a pop-up such as seen here when a Latin American reader tried to share the video with friends. It falsely claims there is information in the post from the board-certified physicians – who have been treating covid patients – that is "misinformation that could cause harm" and that they don't allow "false information about covid-19 that could contribute to physical harm". Facebook has not provided any evidence whatsoever to substantiate these serious, false charges.
Even world-famous pop star Madonna was censored by Instagram for posting a video of the Frontline Doctors. In her post, Madonna praised Dr. Stella Immanuel, the Houston physician who stated that she has successfully treated 350 coronavirus patients with hydroxychloroquine. Dr. Emmanuel's animated talk was a very popular highlight of the press conference as she very passionately called to account all those who have been suppressing the use of HCQ to the detriment of the lives of infected patients.
Facebook, Twitter, YouTube remove video of doctors who support hydroxychloroquine -> https://t.co/2jjw97qFfD

Madonna censored by Instagram -> https://t.co/98zRCI7KNy pic.twitter.com/V6jdecUZNd

— Megan #FREEAssange (@GraffitiExpert) July 29, 2020
I personally hope the Frontline Doctors will launch lawsuits and encourage criminal charges against Google, YouTube, Facebook, Vimeo and the web hosting company for the great harm that they caused not just the AFD, but more importantly, to numerous covid-infected patients who will have died because of the false claims that were made about the information given during the conference. The social media giants have to finally be held accountable. This deadly, totalitarian form of censoring can't be permitted to go on.
The following excerpts from Dr. Simone Gold's White Paper reveal the shocking, deep corruption and deception that has resulted in desperately needed life-saving COVID infection treatments being suppressed since the pandemic began:
***
Excerpts from White Paper on Hydroxychloroquine By Dr. Simone Gold, MD, JD
In France, HCQ had been sold over the counter for many years, but on January 15, 2020, then Health minister Buzyn reclassified it as "list II of poisonous substances." Three days after Trump endorsed it, the next Health Minister Veran said that HCQ was only to be used for severely ill hospitalized patients and could not be used early or prophylaxis (three). Then two months later he terminated using it at all. All this time, esteemed virologist Professor Raoult continued his clinical trials and in his hospitals the mortality rate was 0.52% compared to the rest of France 19.12%. Because this was so mishandled, resulting in so many unnecessary deaths, the former French Prime Minister and two Ministers of Health are now being criminally investigated.
Former French Prime Minister, health ministers to be investigated for pandemic response" A French court will investigate former French Prime Minister Edouard Philippe and two health ministers following complaints about the government's handling of the coronavirus pandemic, Prosecutor General François Molins said today. Philippe, former Health Minister Agnès Buzyn and outgoing Health Minister Olivier Véran will have to respond to accusations of abstaining from fighting a disaster.
In The Netherlands, Dr. R. Elens, has filed suit due to his being blocked from prescribing HCQ, which is contrary to his lifelong practice as a physician. He was sanctioned and could face a fine of Euro 150,000. He filed this petition to clarify the status of HCQ and will pursue to The Hague if necessary as a crime against humanity.
***
The Lancet's boss … said … the pharmaceutical companies are so financially powerful today and are able to use such methodologies as to have us accept papers which … in reality manage to conclude what they want ... I have been doing research for 20 years of my life. I never thought the boss of The Lancet could say that. And the boss of the NEJM too. He even said it was 'criminal.'
In the case of the JAMA study, the scientists gave up to 2.5x lethal dosage of the medication. Unsurprisingly so many patients died they halted the study early. They also cherry-picked patients and had no proof that there was the standard ethics oversight of the study. JAMA knew of these problems and published the study anyway. Various scientists have demanded its retraction, and even now, with civil and criminal investigations into these deaths, the study is still is [sic] not retracted. And the headlines around this study blame the drug, not the fact that old, sick, hospitalized, compromised patients were given toxic dosages of a drug.
***
At the very least, the efficacy "assassination" of HCQ must be reversed immediately. Doctors must be able to prescribe HCQ as a treatment and as a prophylaxis. It is absolutely unacceptable that doctors are not being able to communicate responsibly and with compassion with their patients. That must be remedied. Period.
***
We speak in support of immediately reversing the massive, irresponsible disinformation campaign that is literally preventing doctors from dispensing HCQ, advocating as well that it be made available over the counter in the United States. This is logistically easy to do in a manner that ensures the supply and appropriate dispensation.
***
Hydroxychloroquine (HCQ) has been FDA approved for over 65 years and has been used billions of times throughout the entire world without restriction. For many decades it has been given to: pregnant women, breastfeeding women, children, elderly patients, immune compromised patients and healthy persons.
In the USA it is used most often in three situations: systemic lupus erythematosus (SLE), rheumatoid arthritis (RA), and as malaria prophylaxis for travelers.
***
The physicians who prescribe HCQ the most are rheumatologists. Patients who need HCQ typically are on the medication for years or decades.
***
Prominent Los Angeles cardiologist Dr. Daniel Wohlgelernter states:
Over the last 30 years I have had several hundred patient visits specifically to discuss the toxicity of hydroxychloroquine. During that time, not a single patient has been taken off of this drug for cardiac toxicity. The largest meta-analysis published in 2018, revealed only 50 cardiac deaths attributed to hydroxychloroquine in 60 plus years.
***
In an interview with Laura Ingraham, Dr. Richard Urso, ophthalmologist said this: I have had several thousand patient visits to specifically discuss the toxicity of this drug over my last 30 years. It's a super safe drug. It's safer than Tylenol, aspirin, Motrin.
***
It is self-evident that HCQ is safe from the fact that it has been FDA approved for 65 years and has been used many billions of times all over the world and it is over the counter in most of the world, certainly pre-2020. It is the #1 most used medication in India, the second most populous nation on the planet with 1.3 billion people. If an American travels to a location where malaria is endemic, per the CDC, they would start HCQ before they left for their trip. There has never been an allegation that HCQ is not safe until 2020.
***
In the largest study to date on the subject, HCQ has been shown to not increase heart (cardiac) risk. This study was across a multinational, distributed database network. It studied all the data for 20 years, from January 9, 2000 – 2020 on patients who were prescribed HCQ.
***
The FDA database shows a total of 640 deaths attributable to HCQ over fifty years. To put this in context "Each year the FDA receives over one million adverse event reports associated with the use of drug products" "This concerns the entirety of HCQ use over more than 50 years of data, likely millions of uses and of longer-term use than the five days recommended for Covid-19 treatment."
***
The CDC has an information sheet about HCQ. That sheet includes the following questions/answers
Q: Who can take hydroxychloroquine?
A: Hydroxychloroquine can be prescribed to adults and children of all ages. It can also be safely taken by pregnant women and nursing mothers.
Q: Who should not take hydroxychloroquine?
A: People with psoriasis should not take hydroxychloroquine.
Q: How should I take hydroxychloroquine?
A: Both adults and children should take one dose of hydroxychloroquine per week starting at least one week before traveling… They should take one dose per week while there, and for four consecutive weeks after leaving. The weekly dosage for adults in 400 mg.
Q: What are the potential side effects of hydroxychloroquine?
A: Hydroxychloroquine is a relatively well tolerated medicine. The most common adverse reactions reported are stomach pain, nausea, vomiting, and headache. These side effects can often be lessened by taking hydroxychloroquine with food. Hydroxychloroquine may also cause itching in some people.
Q: How long is it safe to use hydroxychloroquine?
A: CDC has no limits on the use of hydroxychloroquine for the prevention of malaria. When hydroxychloroquine is used at higher doses for many years, a rare eye condition called retinopathy has occurred. People who take hydroxychloroquine for more than five years should get regular eye exams.
***
Efficacy
There are only two things that must be considered regarding a medication: is it safe and does it work? HCQ is amongst the safest of all prescription drugs in USA and that is why across much of the world it is sold over the counter. And at a time when the world has become seized with panic over a virus without a specific cure, the question of effectiveness is almost moot. If a drug is safe and might work, and if there are no other options, we must try it.
The safety record of HCQ is indisputable. But now seven months into the pandemic there is overwhelming evidence accumulating that HCQ is also effective for Covid-19. There are dozens of studies demonstrating its effectiveness from all around the world. From China to France to Saudi Arabia to Iran to Italy to India to New York City to Michigan to Brazil. This is not surprising. As far back as, chloroquine (CQ) the first cousin of HCQ and previously known to be effective against SARS-CoV-1, was stated by China to be a treatment for Covid-19.
***
Corruption of the Scientific Journals
It is well known that The Lancet and The New England Journal of Medicine (NEJM) had to retract their studies. It was well documented in a series published in The Guardian starting with the headline: "The Lancet has made one of the biggest retractions in modern history. How could this happen?" The sheer number and magnitude of the things that went wrong or missing are too enormous to attribute to mere incompetence.
The data upon which these studies were based were so ridiculously erroneous that it only took two weeks for an eagle-eyed physician to publicly demand an explanation. What's incredible is that the editors of these esteemed journals still have a job – that is how utterly incredible the supposed data underlying the studies was. The company that "gathered" the alleged data (Surgisphere) is now wiped clean from the Internet.
The Lancet and The NEJM have at least been exposed, but the third premier journal, as yet unexposed, is the Journal of the American Medical Association (JAMA.) While the first two journals published fraudulent studies, the JAMA study seems criminal in its utter disregard for human life.
***
Dr. Dousty-Blazy, the former French Health Minister, Under Secretary General of UN, and candidate for Director of WHO has publicly stated that The Lancet and the NEJM Editors admit to being pressured by pharmaceutical companies to publish certain results.
***
Censorship of the Public "Town Square"
The clearest example of physician free speech censorship is what happened to James Todaro, MD. Dr. Todaro, who up until these events was a mere private citizen, tweeted his thoughts about HCQ including a link to a public Google doc six days before the President endorsed HCQ. Dr. Todaro's apolitical scientific commentary was his opinion of a scientific study that appeared to be fabricated, despite being published in a world-class journal. It turns out Dr. Todaro was so spot-on correct, that the study, which unfortunately had enormous worldwide influence, was retracted which is exceedingly rare. But before the public could read Dr. Todaro's prescient words, the President happened to endorse HCQ, and Google scrubbed the document within hours.
And by scrubbed we mean that Google didn't want you to think it was missing, they wanted you to not know such a thing ever even existed.
***
Excessive & Punitive Regulations at the State Level & "Off-Label" Prescribing
There is obviously a tremendous disinformation campaign going on in the United States of America claiming that HCQ is neither safe nor effective. This is quite remarkable for a medication that has been FDA approved for 65 years and having already been dispensed billions of times all across the world with only 57 serious adverse events (heart) noted by the FDA in their own database over the past fifty years. In many countries it is available over the counter, like aspirin and Tylenol.
Nonetheless, with the negative pressure being applied, state Governors have ordered, through their state licensing boards that physicians stop using it, and pharmacists stop dispensing it. Their wording is often more cautious, but doctors are told that they could be charged with "unprofessional conduct" (a threat to their license) or be "sanctioned" if they prescribe.
***
COVID-19 is an acronym for SARS-CoV-2. It is so named because it turns out there was a SARS-CoV-1. Reading the scientific literature related to the first SARS is so eerily similar that excerpts are copy/pasted on the next page. In 2002 there was a new coronavirus, originating in China, which rapidly spread to dozens of countries, within a few months, leading to worldwide efforts to contain it. The scientists discovered that CQ had a strong antiviral effect on this SARS-CoV virus, whether the CQ was used before or after infection. It was concluded that CQ had both prophylactic and therapeutic use.
The study "Chloroquine is a Potent Inhibitor of SARS Coronavirus Infection and Spread" by Vincent, Bergeron, Benjannet, et. al., was published by the official publication of the National Institutes of Health when Dr. Fauci was NIH Director: Given that CQ was demonstrated to be very effective against a 78% identical coronavirus less than 15 years ago during a very similar situation, it is very curious that there was a multinational effort to restrict it starting in mid-January.
***
On January 13, 2020 France quietly changed the status of HCQ from its years long over-the- counter status to "List II poisonous substance." This was an unprecedented demotion. And in the USA: "Dr. Anthony Fauci said Wednesday that data shows HCQ is not an effective agent for the coronavirus, disputing use of the drug to fight the deadly virus even as President Donald Trump touts it as a potential cure."
It is unclear when Dr. Fauci came to believe the opposite of what the NIH published when he was the NIH Director. What we do know is that 70,000-100,000 excess American lives have been lost due to lack of access to HCQ. So why did a medication that had been over the counter for decades, suddenly but quietly get pulled from the shelves, in the midst of a pandemic, due to a virus that is so similar it shares a name?
It is well known that newly patented drugs can be extremely profitable if there is demand and no other supply. The demand for Gilead's Remdisivir, which is used late in the disease, obviously will plummet if the disease is stopped by HCQ early. Remdisivir is sold for $3200-$5700 per treatment and the federal government has already purchased all or most of it. The generic HCQ is ~$10 per treatment.
***
It is interesting to note that many over the counter drugs, probably the majority, are less safe than HCQ. For example Tylenol, and aspirin are listed as more risky. Most doctors would attest to the frequent problems people have with Motrin/Ibuprofen/Aleve. Tylenol toxicity is the most common reason for liver transplant in the USA and anti-inflammatories account for an enormous number of GI bleeds/pain/distress.
***
As a result, not only are patients not being treated promptly, effectively, and safely, some patients die. And as the fear of the pandemic has overtaken the virus itself and it is impossible to change public and physician opinion quickly enough to save lives, we must make the medication available to the public directly.
Dr. Harvey Risch, MD, PhD, Professor of Epidemiology at Yale School of Public Health and published in affiliation with the Johns Hopkins Bloomberg School of Public Health. Dr. Risch who has 39,779 citations on Google Scholar, notes that:
"US cumulative deaths through July 15 are 140,000. Had we permitted HCQ use liberally, we would have saved half, 70,000 and it is very possible we could have saved 3/4, 105,000."
It is relevant that the problem that the USA has with accessing hydroxychloroquine is a first-world problem. Curiously the people who cannot get HCQ typically live in first-world democracies. Speaking generally, HCQ or its progenitor CQ, was freely available over the counter in most of the world Africa, Asia, South America, even Canada and Mexico, prior to Covid. Long before President Trump endorsed HCQ on March 20, 2020, the drug was quietly removed from pharmacy shelves in Canada and it was banned outright in France. These two actions were taken in January 2020. It is speculation as to why but one must consider who benefits if HCQ is not accessible.
It cannot be overlooked that right now, all over the world, patients who want to buy HCQ simply do. Iran, Costa Rica, Italy, Panama; many others.
***
No matter the reason, there is an obvious relationship between access to HCQ and mortality rates from Covid-19. While it is true that such a relationship does not prove cause/effect, but it is also true that it would be lunacy to assume no relationship.
This chart was posted in Dr. Gold's White Paper SOURCE: Dr. Simone Gold, White Paper on Hydroxychloroquine
Country by country data is also available and access to HCQ is strongly linked to lower mortality. We can see that even very poor countries have much lower case fatality rates than wealthy countries, which of course, is typically the opposite of what we would expect of a respiratory disease that could end up in an ICU admission. Kazakhstan, Bangladesh, Senegal, Pakistan, Serbia, Nigeria, Turkey, Ukraine, Honduras … the list goes on. Wealthier democracies or countries with especially abusive HCQ protocols such as are doing terribly: Ireland, Canada, Spain, The Netherlands, UK, Belgium, France ... Of note, Italy and Spain switched mid-stream and now HCQ is easily available.
The limitation or outright ban on HCQ worldwide has begun to crack. It will soon collapse because the evidence of its safety and efficacy is so overwhelming. The countries that have less flexibility to tolerate fatal policies have already reversed themselves. South of us, Honduras, Panama, Costa Rica have, or earlier had, made HCQ available. Brazil is trying but faces many of the same political problems as the USA. Some countries have started going door to door to facilitate its availability.
In Honduras their national policy now is: "The patient that presents for the first time to a First Level of Care facility, if so, treatment should be started with: Acetaminophen, Hydroxychloroquine 400 every 12 hours, Ivermectin, Azithromycin, Zinc …"
Author:
Steve Jalsevac is the co-founder and managing director of LifeSiteNews.com.
To read the full document click here.

RELATED: Explosion in mandatory masking isn't driven by science, but fear
===
Published: November 15, 2020
SPR has officially replaced anti-malaria drug HCQ with anti-parasite drug ivermectin in its covid-19 prophylaxis and early treatment protocol recommended to doctors and authorities.
Ivermectin was already listed as an 'additional component' of the SPR protocol, but recent controlled randomized trials and large observational studies have confirmed a superior performance, showing covid mortality reductions of up to 90% even in severe cases.
For more in-depth data on ivermectin, doctors and health authorities are asked to study the comprehensive information provided by the US Front-Line Covid-19 Critical Care Alliance (FLCCC), who consider ivermectin "a potential global solution to the covid-19 pandemic".
In stark contrast to the success of ivermectin, the President of the European Society of Intensive Care Medicine (ESICM) recently officially advised against the use of the very expensive "anti-viral" drug remdesivir (due to its inefficacy and liver toxicity). Remdesivir is the first and only "covid drug" approved by the US FDA and European health authorities.
EN: On the Treatment of Covid-19 →
DE: Zur Behandlung von Covid-19 →
see lso: https://www.covid19treatmentguidelines.nih.gov/antiviral-therapy/ivermectin/
===
Ivermectin May Defeat Covid-19
Published: November 29, 2020
According to recent studies and RCTs in various countries, the antiparasitic drug ivermectin – a WHO essential medicine – is achieving a covid-19 risk reduction of up to 98% in pre-exposure prophylaxis and up to 91% in early treatment. A recent French study found a reduction in severe and fatal covid by 100% even in high-risk nursing home patients with an average age of 90.
Moreover, an analysis just published in the International Journal of Antimicrobial Agents found that African countries using ivermectin as prophylaxis against parasites report a much lower – in fact, near zero – covid incidence compared to other African and non-African countries.
The very high reported effectiveness of low-cost ivermectin against SARS-like coronavirus infections may turn out to be a major medical discovery. Doctors and health authorities are encouraged to consider the ivermectin studies overview and the ivermectin-based US-FLCCC treatment protocol.
Note: Patients are asked to consult a doctor.
Ivermectin in the prophylaxis and treatment of COVID-19
An FLCCC review of the emerging evidence supporting the use of ivermectin in the prophylaxis and treatment of COVID-19 (PDF, last updated Dec 18, 2020). New on Dec 22: One-page Summary
Recommendtions by Front Line COVID-19 Critical Care Alliance
Dr. Pierre Kory testifies to Senate Committee about Ivermectin, Dec. 8, 2020
Appearing as a witness on Dec. 8, 2020, before the Senate Committee on Homeland Security and Governmental Affairs—which held a hearing on "Early Outpatient Treatment: An Essential Part of a COVID-19 Solution"— Dr. Pierre Kory, President of the Frontline COVID-19 Critical Care Alliance (FLCCC), called for the government to swiftly review the already expansive and still rapidly emerging medical evidence on Ivermectin.
The data shows the ability of the drug Ivermectin to prevent COVID-19, to keep those with early symptoms from progressing to the hyper-inflammatory phase of the disease, and even to help critically ill patients recover. Dr. Kory testified that Ivermectin is effectively a "miracle drug" against COVID-19 and called upon the government's medical authorities—the NIH, CDC, and FDA—to urgently review the latest data and then issue guidelines for physicians, nurse-practitioners, and physician assistants to prescribe Ivermectin for COVID-19.
US FLCCC Press Conference on Covid Early Treatment (December 4, 2020):
See also
===
American Frontline Doctors Address treatment for COVID-19 #Hydroxychloroquine & ##Zithromax #Zinc
First published at 08:05 UTC on July 28th, 2020.
Full version 45 minutes - Adele Gbenga Emmanuel Female Nigerian Medical Doctor Shares Cure for Treating Covid-19
Banned Video Please Share
This video has been removed over and over from Facebook. This is a must see. The above copy cannot be removed as it is on a safe platform that supports free speech called Bitchute.com -
===
Hydroxychloroquine could save up to 100,000 lives if used for COVID-19: Yale epidemiology professor
One study found that early administration of hydroxychloroquine makes hospitalized patients substantially less likely to die
By Joshua Nelson - 22. July 2020
- Dr. Harvey Risch, epidemiology professor at the Yale School of Public Health, joins Laura Ingraham with insight on 'The Ingraham Angle.'
Dr. Harvey Risch, an epidemiology professor at Yale School of Public Health, said on Tuesday that he thinks hydroxychloroquine could save 75,000 to 100,000 lives if the drug is widely used to treat coronavirus.
"There are many doctors that I've gotten hostile remarks about saying that all the evidence is bad for it and, in fact, that is not true at all," Risch told "Ingraham Angle," adding that he believes the drug can be used as a "prophylactic" for front-line workers, as other countries like India have done.
Risch lamented that a "propaganda war" is being waged against the use of the drug for political purposes, not based on "medical facts."
Researchers at the Henry Ford Health System in Southeast Michigan have found that early administration of hydroxychloroquine makes hospitalized patients substantially less likely to die.
The study, published in the International Journal of Infectious Diseases, determined that hydroxychloroquine provided a "66 percent hazard ratio reduction," and hydroxychloroquine and azithromycin a 71 percent reduction, compared with neither treatment.
In-hospital mortality was 18.1 percent overall; 13.5 percent with just hydroxychloroquine, 22.4 percent with azithromycin alone, and 26.4 percent with neither drug. "Prospective trials are needed" for further review, the researchers note, even as they concluded: "In this multi-hospital assessment, when controlling for COVID-19 risk factors, treatment with hydroxychloroquine alone and in combination with azithromycin was associated with reduction in COVID-19 associated mortality."
"Our results do differ from some other studies," Dr. Marcus Zervos, who heads the hospital's infectious diseases unit, said at a news conference. "What we think was important in ours ... is that patients were treated early. For hydroxychloroquine to have a benefit, it needs to begin before the patients begin to suffer some of the severe immune reactions that patients can have with COVID."
A statement from the Trump campaign hailed the study as "fantastic news."
Risch said that most in the mainstream are not allowing people to speak about the evidence on the effectiveness of hydroxychloroquine. Risch also said discussions about the drug became "political" as opposed to "medical."
"All the evidence is actually good for it when it is used in outpatient uses. Nevertheless, the only people who actually say that are a whole pile of doctors who are on the front lines treating those patients across the country and they are the ones who are at risk being forced not to do it," Risch said, arguing that the mainstream media is not covering the benefits of hydroxychloroquine.
Author: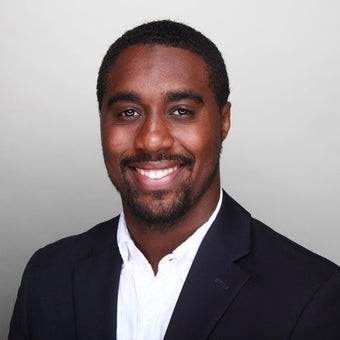 Joshua Nelson is a reporter for FoxNews.com. You can find him on Twitter @joshuaqnelson.
Dr. Harvey Risch on the war against hydroxychloroquine
OXFORD UNIVERSITY STUDY ON HCQ - A KILLER-TRIAL
23. June 2020
In their medical trial Oxford University reportedly gave 4 times a higher dose of Hydroxychloroquine and allegedly 1000 people died.
When there's such a grave pattern to these "mistakes", some suspect fraud.
"We need answers as to why the #recoverytrial gave a loading dose of 2400mg day one. Patients had lethal doses of Hydroxychloroquine by day 5-6. Still no data to study from the trial. Is this a cover-up like faked lancet paper on Hydroxychloroquine?"
The University of Oxford had received 243 million USD from Bill Gates through the Bill and Melinda Gates Foundation (BMFG)
===
Covid-19 Has Turned Public Health Into a Lethal, Patient-Killing Experimental Endeavor
Dr. Meryl Nass has uncovered a hornet's nest of government sponsored Hydroxychloroquine experiments that were designed to kill severely ill, Covid-19 hospitalized patients. On June 14th Dr. Nass first identified two Covid-19 experiments in which massive, high toxic doses – four times higher than usual of hydroxychloroquine were being given to severely ill hospitalized patients in intensive care units.
Solidarity was being conducted by the World Health Organization, on 3500 Covid-19 patients at 400 hospitals, across 35 countries. The hydroxychloroquine arm of the trial was suspended May 25th following the fraudulent Surgisphere report in The Lancet that claimed 35% higher death rates in patients receiving Hydroxychloroquine. But when The Lancet retracted the report, the WHO resumed the Solidarity trial's hydroxychloroquine arm, on June 3rd. More than 100 countries expressed interest in participating in the trial.
Recovery is a similar experimental trial conducted in the UK, using very similar doses. It was sponsored by the Wellcome Trust (GlaxoSmithKline) and the Bill and Melinda Gates Foundation and the UK government. The experiment was conducted at Oxford University, on 1,542 patients of these 396 patients (25.7%) died.
Update: After Dr. Nass' discovery was publicly disseminated, the WHO suspended the hydroxychloroquine arm of the trial on Wednesday June 17th.
On Friday, June 19th, Dr. Nass uncovered a third, "Even Worse" hydroxychloroquine experiment. REMAP targets patients who are on a ventilator, or in shock – i.e., near death. Such patients are hardly capable of giving consent. Rather than attempting to save their lives, they are being used given multiple high doses of hydroxychloroquine and other drugs whose combination is contraindicated.
Of note: All the online protocols have been stamped "Not for IRB (Institutional Review Board) submission,"
This is an ongoing medical atrocity being perpetrated by medical doctors at 200 sites in 14 countries: include: Australia, Belgium, Canada, Croatia, Germany, Hungary, Ireland, Netherlands, New Zealand, Portugal, Romania, Spain, United Kingdom, and the United States of America.
Since all medicines are potential poison at high doses, why one wonders, are influential academic physicians and international public health institutions designing and conducting experiments that expose extremely vulnerable patients to poisonous levels of the drug Hydroxychloroquin?
As recognized by the Swiss physician Paracelsus, "the Hippocrates of the Renaissance":
"What is there that is not poison? All things are poison and nothing is without poison. Solely the dose determines that a thing is not a poison." His insight is as relevant today as it was in the 16th century.
*******************
June 19, 2020
Even worse than 'Recovery,' potentially lethal hydroxychloroquine study in patients near death
What could be worse than giving potentially lethal doses of hydroxychloroquine to Hospitalized Covid-19 patients?
The REMAP-Covid study is using the same HCQ dose as the Recovery trial for 6 days. But it is even worse for the following reasons:
You have to be close to death, either on a ventilator or in shock, on pressor medications, to be included in the trial, according to the trial documents. However, in a talk by Professor Anthony Gordon, HFNO, CPAP and NIV are additionally said to be inclusion criteria.
You may receive HCQ alone, or HCQ in combination with 2 more drugs, lopinavir/ritonavir. Yet lopinavir/ritonavir predisposes to QT prolongation, as does HCQ, and the drug label states, "Avoid use in combination with QTc- or PR-interval prolonging drugs."
Patients who are in shock or on a ventilator may be unable to give their consent to enroll in a clinical trial. But the trial investigators have deemed that consent may not be required: "For patients who are not competent to consent, either prospective agreement or entry via waiver of consent or some form of deferred consent can be applied, as required by an appropriate ethical review body."
For patients too sick to swallow a pill, the drug will be administered via a feeding tube. This could entail an extra procedure for patients.
From the Covid protocol page 23:
"Dosing will be hydroxychloroquine administered by the enteral route. A loading dose is important because of the large volume of distribution. The loading dose will be 800 mg, administered 6-hourly, until 2 doses have been administered. Subsequently, starting 12 hours after the first loading dose, the dose will be 400 mg administered 12-hourly for 12 doses. The preferred method of administration is tablets swallowed whole but, if a patient is unable to swallow, crushed tablets dispersed in water can be administered via an enteral tube (a large bore gastric tube is preferred). No dose adjustment is required when hydroxychloroquine is administered via a gastric tube. No dose adjustment is necessary for renal dysfunction or concomitant use of renal replacement therapy. Clinicians should consider a dose adjustment in the presence of liver failure, however no dose adjustment is necessary for abnormal liver function tests in the absence of liver failure.
This is 2400 mg hydroxychloroquine in the first 24 hrs, over 1.86 g of the "base," then 800 mg/day for 5 more days or until discharge from the ICU, or 6.4 g total. Dosing fails to take into account weight, renal and hepatic function.
The ignorant doctors who justified toxic doses by invoking 'volume of distribution' (which is 40,000 liters) failed to notice that the high 'volume of distribution' is an artifact related to the drug accumulating in tissue as opposed to plasma. Drug levels in lung are 200-700 times higher than in plasma. Furthermore, "renal and hepatic insufficiency lead to higher plasma concentrations for a given daily dose and raise the risk of toxicity."
WHO's consultant Weniger reported in 1979 that a single dose of 1.5-2 g of chloroquine "base" "may be fatal." A detailed discussion of therapeutic and toxic doses of chloroquine and hydroxychloroquine can be found in my article of June 14. I acknowledge that hydroxychloroquine is a bit less toxic than chloroquine. But this trial studies the most fragile human beings, and if the trial investigators were unsure of the right dose, they should have "started low and gone slow" as clinicians are advised to do.
The REMAP study protocol acknowledges that the combination of lopinavir/ritonavir and hydroxychloroquine increases the risk of ventricular arrhythmia, but states that the risk is mitigated because patients this sick will be on cardiac monitors, with QTc monitoring. However, it fails to say that the most likely arrhythmia in this setting is torsade de points, which is very difficult to treat. Patients who are already critically ill are unlikely to survive if it occurs. So why use such an excessive hydroxychloroquine dose on these, or any, patients, and risk it? That is not explained.
The REMAP clinical trial is ongoing in 200 sites in 14 countries. They include: Australia, Belgium, Canada, Croatia, Germany, Hungary, Ireland, Netherlands, New Zealand, Portugal, Romania, Spain, United Kingdom, USA.
All their online protocols have been stamped "Not for IRB (Institutional Review Board) submission," which makes one wonder what was changed when the trial arms were put before IRBs for approval.
Five UK chief medical officers wrote a "Dear Colleague" letter, begging physicians to enroll their Covid patients in clinical trials, including 'Recovery' and REMAP, and discouraging "off-label" treatments for Covid outside of trials. Did they know they were asking treating physicians to significantly up the risk of death for their patients? Are they aware that as of today, June 19, the UK has had more deaths from Covid-19 than any country in the world outside the US and Brazil, with 5 and 3 times the UK population, respectively.
Why is public health being turned on its head? This is the third major, multicenter clinical trial of hydroxychloroquine testing toxic doses on Covid patients. The Recovery and Solidarity trials (with almost identical toxic HCQ doses as REMAP) abruptly ended their hydroxychloroquine studies in the past two weeks, coincidentally as people began noticing the excessive doses, especially on Twitter. Who or what is willing to maim and kill patients in order to to kill hydroxychloroquine's use in Covid-19?
********
WHO and UK trials using potentially lethal hydroxychloroquine dose–according to WHO consultant,
- June 14, 2020
The Solidarity Trial is a WHO-led conglomeration of many national trials of treatments for Covid-19. Per the WHO:
As of 3 June 2020, more than 3500 patients have been recruited in 35 countries, with over 400 hospitals actively recruiting patients. Overall, over 100 countries have joined or expressed an interest in joining the trial, and WHO is actively supporting 60 of them…
The hydroxychloroquine arm of the Solidarity trials restarted enrolling patients June 3, after being halted May 25 by WHO Director-General Dr. Tedros Ghebreyesus and the Executive Group of the Solidarity Trial. (The hydroxychloroquine (HCQ) arm of the trials was stopped after publication of the Lancet Surgisphere study, which claimed 35% higher death rates in patients who received hydroxychloroquine, but the study was retracted when no one could verify that the Surgisphere database existed).
Below are the drugs being tested in Solidarity:
Remdesivir
Hydroxychloroquine
Lopinavir with Ritonavir
Lopinavir with Ritonavir plus Interferon beta-1a.
However, the doses were not specified on WHO's list of the drugs to be trialed, nor were the actual doses specified, surprisingly, in WHO's consultation on chloroquine (CQ) dosing, dated April 8. Instead, the introduction of the report of that meeting notes,
"The chloroquine or hydroxychloroquine schedule selected for the trial includes two oral loading doses (250 mg per tablet CQ or 200 mg per tablet HCQ), then oral twice-daily maintenance doses for ten days. This meeting convened to discuss the appropriateness of the selected doses for the trial."
Last week, I was alerted to the fact that India's ICMR, its official medical research agency, had written to the WHO, telling WHO that the hydroxychloroquine doses being used in the Solidarity trial were 4 times higher than the doses being used in India. Then I learned that Singapore has been hesitant to participate in the WHO trial, due to the hydroxychloroquine dose.
The UK "Recovery" trial was one part of the international Solidarity conglomeration of clinical trials. The trial ended its HCQ arm on June 4, reporting no benefit. In-hospital mortality of the 1542 patients receiving hydroxychloroquine was 25.7%, or 396 people.
The Recovery trial Study Protocol notes it is funded in part by the Wellcome Trust and the Bill and Melinda Gates Foundation, and by UK government agencies. The Protocol provides the doses of hydroxychloroquine used, on page 22. Twitter users began to notice a dosing issue, with hashtag #Recoverygate.
The quote from the WHO report on dosing, 4 paragraphs ago, seems to be deliberately vague or even misleading, as the actual dose used in the Solidarity and Recovery trials is 12 tablets during the first 24 hours (800mg initial dose, 800 mg six hours later, 400 mg 6 hrs later, 400 mg 6 hours later), then 400 mg every 12 hours for 9 more days. This is 2,400 mg during the first 24 hours, and a cumulative dose of 9.2 grams over 10 days.
While I could not find the WHO HCQ dosing on the WHO website, co-Principal Investigators of the Recovery trial, Drs. Peter Horby and Martin Landray, claimed they followed the WHO dosing. Landray also told the periodical Paris Soir he was using the same hydroxychloroquine dose used for amebiasis. However, the accepted use for HCQ in amebiasis is only for a liver abscess and only then in pregnancy, when other drugs cannot be used. That dose is 600 mg per day for 2 days, then 300 mg per day, less than half the Recovery dose. Professor Horby said that Paris Soir misinterpreted Landray's comments, but Paris Soir said Landray had confirmed what he told them in an email.
We also know, from an official Belgian guideline document issued June 8, that high doses were used not only by Recovery in the UK, but also by the Discovery trial in the EU and by the WHO.
We also know that in Brazil, both a high dose and a low dose were trialed, and by April 17 the high dose arm was stopped prematurely due to an excess of deaths. The low dose trial continues in Brazil.
How is the drug hydroxychloroquine normally used? For chronic daily use in systemic lupus erythematosus or rheumatoid arthritis, patients usually receive between 200 and 400 mg daily. In acute Q fever, 600 mg daily may be given at the start of treatment.
We also know from WHO's March 13 Informal consultation on the potential role of chloroquine that the Gates Foundation had been studying the drug's pharmacokinetics, and of the 25 participants at this meeting, 5 were from the Gates Foundation.
The only treatment dose mentioned in their report was in a paragraph about preventive doses. It said, "Higher doses would be considered for treatment, i.e., 10mg/kg base, followed by 5mg/kg twice daily for seven days."
What is the "base"? A 200 mg dose of chloroquine or hydroxychloroquine contains 155 mg "base" drug.
The typical 70 kg person would, if this suggestion had been followed, receive 700 mg base, or 900 mg of hydroxychloroquine, as a loading dose. Generally, a loading dose refers only to a first dose, not to several additional doses within 24 hours, but it can potentially refer to more.
What is a toxic dose? All experts agree. "… chloroquine has a small toxic to therapeutic margin," according to Goldfrank's Toxicologic Emergencies. It is very safe when used correctly in the right patients, but a bit more can potentially kill. Prof. Nicholas White, who attended both WHO consultations on the chloroquines, has mentioned this.
The WHO hired a consultant to explore the toxicity of hydroxychloroquine in 1979. The consultant, H. Weniger, looked at 335 episodes of adult poisoning by chloroquine drugs. Weniger on page 5 notes that a single dose of 1.5-2 grams of hydroxychloroquine base "may be fatal."
The Recovery trial used 1.860 grams hydroxychloroquine base (equal to 2400 mg of hydroxychloroquine) in the first 24 hours for treatment of already very ill, hospitalized Covid-19 patients, a potentially lethal dose.
The dose used in the Recovery trial is not recommended for therapy of any medical condition, which I confirmed with Goodman and Gilman's Pharmacology textbook, the drug's label, and the online medical encyclopedia UptoDate.
This excessive dose apparently continues to be used in WHO Solidarity trials in countries around the world. It appears that the Solidarity trials are not testing the benefits of HCQ on Covid-19, but rather testing whether patients tolerate toxic, nontherapeutic doses.
The WHO Solidarity trials, in order to rapidly enroll patients and spare clinicians a lot of paperwork, collect only limited information on side effects. No information has yet been provided regarding causes of death in the completed hydroxychloroquine arm of the Recovery trial, in which 396 patients died.
The Solidarity trial design being employed by WHO may help obscure whether mortality is due to drug toxicity (in which case, one would expect cause of death to be arrhythmias such as torsade de points, neuropsychiatric effects, or hypoglycemia) versus Covid-19.
The WHO report of its meeting on chloroquine dosing states,
"Although the preponderance of opinion tilted towards a reasonable benefit risk profile for the intervention, there was some scepticism about what was considered a 'minimalistic safety data collection' currently included in the protocol."
The high dose regimen being used in the Solidarity trials has no medical justification. The trial design, with its limited collection of safety data, may make it more difficult to identify toxic drug effects, compared to standard drug trials. This is entirely unethical.
Excessive dosing makes it impossible to assess therapeutic benefit, if any, of HCQ.
Giving the drug only to hospitalized patients means that the window of time during which HCQ would be expected to provide the most benefit, when viral titers are rising, has passed.
To sum up:
HCQ is being given in non-therapeutic, toxic dose
HCQ is being given too late in the disease course to determine its value against SAR-CoV-2.
Limited safety data in the Solidarity trials serves to protect trial investigators and sponsors from disclosure of adverse drug effects, including death
I suspect WHO has been deliberately misleading regarding the doses chosen.
The conclusions to be drawn are frightening:
a) WHO and other national health agencies, and charities, have designed huge clinical trials to assure that hydroxychloroquine will fail to show benefit, presumably to advantage its much more expensive competitor(s) and vaccines in development.
b) In so doing, these agencies and charities have conspired to increase the number of deaths in these trials.
c) In so doing, they have conspired to deprive billions of people from potentially benefiting from a safe and inexpensive drug during a major pandemic. This could lead to prolongation of the pandemic and many increased cases and deaths.
My recommendation is for WHO to immediately stop using this dosing schedule, give trial subjects clinically appropriate doses, and collect more complete safety data. I would remind WHO that if the consent forms fail to inform patients that the dose of HCQ they may receive is much higher than for any other indication, that WHO may be subject to legal action for injuries incurred in its sham of a clinical trial.
Author: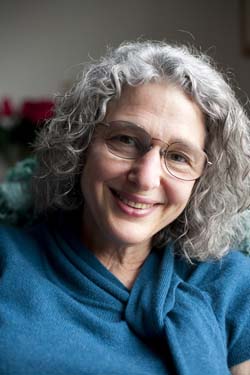 ===
JUSTICE FOR COVID19 ELDERCIDE – AN EXPOSÉ
By justiceforcovid19eldercide.com - June 2020
According to independent as well as mainstream sources, at least one-third of Covid-19 deaths have been elderly patients who have been confined to long-term care facilities with Covid-19 positive patients (meaning those displaying symptoms and ill from the virus).
This deadly outcome was set in motion by at least three state governors: Gavin Newsom of California; Tom Wolf of Pennsylvania and Andrew Cuomo of New York.
This movement is dedicated to exposing these crimes and seeking justice for the estimated 28,000 unnecessary and preventable deaths.
The organizers of Justice For COVID19 Eldercide find it ironic that the healthy and unthreatened portion of the population – children and adults under the age of 60 – are subjected to a strict quarantine and economic lockdown, and if we did not adhere, we were personally responsible for harming the elderly. Yet, these governors put measures into place orders that do the opposite of what should have been done to actually protect our elders, which was to place the COVID19 infected directly into their facilities.
To add to the cruelty and horror of the situation, these crimes were committed in a climate of fear and tyranny, where the loved ones of our most vulnerable populations weren't even allowed to visit or be at their bedsides as they died.
===
---
A Major Study That Raised Concerns About Hydroxychloroquine Has Been Retracted
The study has been retracted by scientists who say they can no longer vouch for its data.
By Stephanie M. Lee - 04. June 2020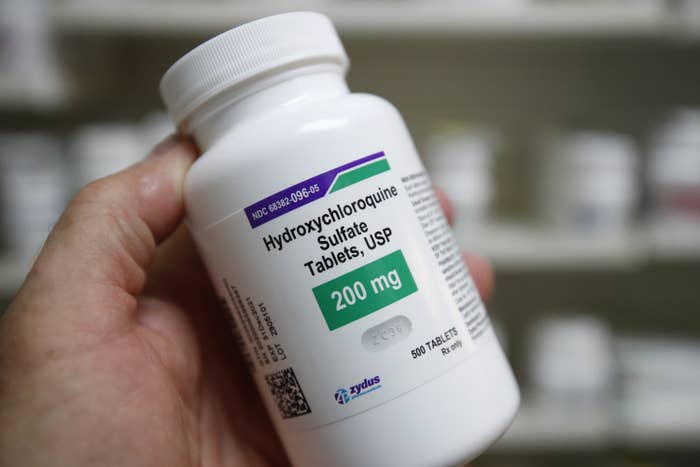 Researchers have retracted a massive study that said that hydroxychloroquine, a malaria drug hyped as a potential COVID-19 cure by President Donald Trump, could pose serious risks to coronavirus patients.
The study, published in May in the medical journal Lancet, concluded that the malaria drug was ineffective against the virus, a finding in line with several other studies. For the first time, it also linked hydroxychloroquine to a higher risk of death. Days after the publication of the study, which claimed to be based on 96,000 hospitalized COVID-19 patients across six continents, the World Health Organization paused human tests on the drug.
But the study quickly drew concerns from outside scientists, more than 180 of whom signed a letter outlining perceived inconsistencies and demanding that the authors share their full dataset, which had come from a little-known health data analytics company called Surgisphere Corporation. Last week, the authors corrected some of their data but claimed that their conclusions remained unchanged.
On Thursday, however, three of the four researchers reversed course and acknowledged they "can no longer vouch for the veracity of the primary data sources."
In a notice in the Lancet, they wrote that they had sought to have outside experts independently audit the data, but that Surgisphere, which claimed to have an electronic database with patient outcomes from about 670 hospitals, would not hand over its full dataset due to "client agreements and confidentiality agreements."
Sapan Desai, the fourth co-author of the study and the founder of Surgisphere, was not listed alongside the other authors who retracted the paper.
A second paper based on Surgisphere data was also retracted from the New England Journal of Medicine on Thursday. The study, published by several of the same researchers, was about cardiovascular disease in COVID-19 patients, not about hydroxychloroquine.
The retractions followed stories in the Guardian and the Scientist that raised serious questions about Desai's background and Surgisphere's history.
For instance, the company's handful of employees appeared to include a science fiction writer and an adult model, according to the Guardian. The study also claimed to be based in part on data from Australia, but the Guardian reported that it could not confirm with several of that country's health agencies that they had provided data to the study.
The Lancet study had an immediate impact. Two major hydroxychloroquine clinical trials — one by the WHO, another in the United Kingdom — were put on pause. And the governments of France, Belgium, and Italy banned the drug from being used as a coronavirus treatment.
But scientists questioned whether the study was robust enough to justify those decisions. "Many of us in the scientific community were just very angry at seeing a poorly written and executed study published in the Lancet, given loads of publicity, and then having a hugely negative impact on carefully planned clinical trials around the world," James Watson, a Thailand-based statistician with the University of Oxford's Centre for Tropical Medicine and Global Health, told BuzzFeed News last week.
On Wednesday, after the editors of the Lancet issued an "expression of concern" about the hydroxychloroquine study, the WHO announced it would restart its trial.
The Lancet study was not alone in finding that hydroxychloroquine is an ineffective treatment for COVID-19, and in linking the drug to serious heart problems. Several other studies have previously reached similar conclusions, and the FDA has acknowledged the cardiac risks of this and a related drug, chloroquine, warning that the drugs not be used outside of a hospital setting.
The latest such study, published Wednesday, found no evidence that hydroxychloroquine was helpful in preventing COVID-19.
As Eric Topol, a cardiologist at the Scripps Research Translational Institute, told BuzzFeed News last week, "Everything points to a drug that has no efficacy. There's no sign that it helps anyone. We know it has significant side effects that are worrisome."
But the now-retracted Lancet study was also the first to link the drug to a higher rate of deaths, a link that is now unsubstantiated or at least highly in question.
---
Author:

Stephanie M. Lee is a science reporter for BuzzFeed News and is based in San Francisco. Contact Stephanie M. Lee at .
===
Lancet Editor Spills the Beans and Britain's PM Surrenders to the Gates Vaccine Cartel
By ahrp.org - June 5, 2020
Philippe Douste-Blazy, MD, a cardiologist and former French Health Minister who served as Under-Secretary General of the United Nations; he was a candidate in 2017 for Director of the World Health Organization.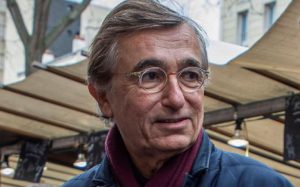 In a videotaped interview on May 24, 2020, Dr. Douste-Blazy provided insight into how a series of negative hydroxychloroquine studies got published in prestigious medical journals. He revealed that at a recent Chatham House top secret, closed door meeting attended by experts only, the editors of both, The Lancet and the New England Journal of Medicine expressed their exasperation citing the pressures put on them by pharmaceutical companies. He states that each of the editors used the word "criminal" to describe the erosion of science.
He quotes Dr. Richard Horton who bemoaned the current state of science:
"If this continues, we are not going to be able to publish any more clinical research data because pharmaceutical companies are so financially powerful; they are able to pressure us to accept papers that are apparently methodologically perfect, but their conclusion is what pharmaceutical companies want."

Dr. Douste-Blazy supports the combination treatment –hydroxychloroquine (HCQ) and azithromycin (AZ) for Covid-19 recommended by Dr. Didier Raoult. In April, 2020

Dr. Douste-Blazy started a petition that has been signed by almost 500,000 French doctors and citizens urging French government officials to permit physicians to prescribe hydroxychloroquine to treat coronavirus patients early, before they require intensive care. The issue has become highly politicized; the left-leaning politicians and public health officials are adamantly against the use of HCQ, whereas those leaning toward the right politically are for the right of doctors to prescribe the drug as they see fit.
The journal SCIENCE described the response to French President Emmanuel Macron trip to Marseille to meet Dr. Raoult who prescribes the combination drug regimen and he has documented their effectiveness. However, public health officials, academic physicians and the media – all of who are financially indebted to pharmaceutical companies and their high profit marketing objectives – vehemently oppose the use of HCQ, and use every opportunity to disparage the drug by derisively referring to President Trump as its booster.
John Stone, UK Editor of Age of Autism, posted the following today.
British Prime Minister Channels Churchill As He Surrenders To Gates And The Vaccine Cartel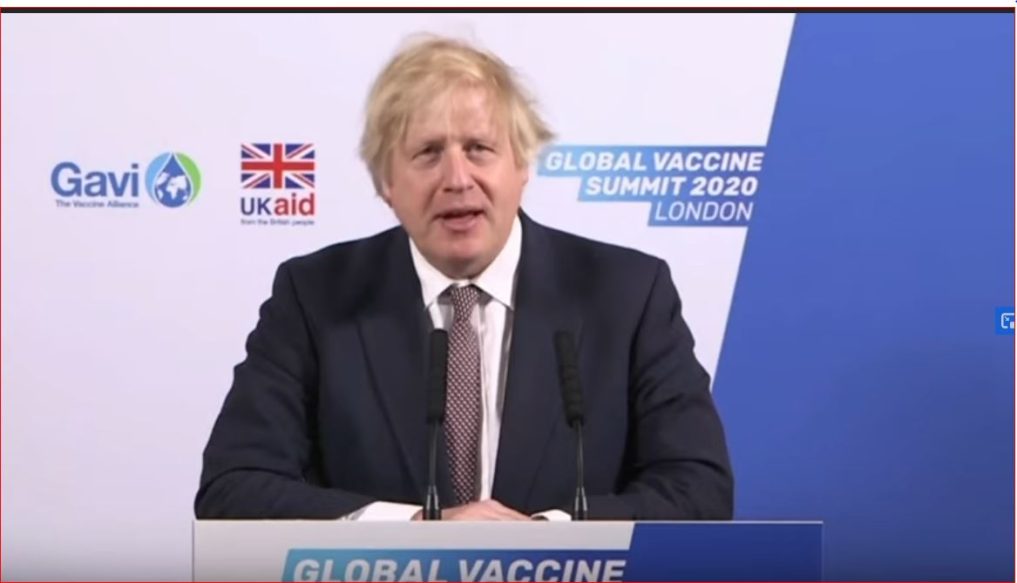 This is the moment of national humiliation that we somehow did not see on our television sets last night: British Prime Minister Boris Johnson surrendering to Bill Gates and the vaccine cartel, GAVI, hailed by him as the new NATO – while he speaks from a nation on its knees like Vichy France. While British news after months of wall to wall Coronavirus suddenly, mysteriously became obsessed with the 13 year old saga of Madeleine McCann almost no one saw Johnson's insipid, but rhetorically overblown speech at the end of the global summit he hosted in London yesterday and chaired with Gates. No one knew when they were electing Johnson that they were electing Gates
No one knew when they were electing Johnson that they were electing Gates
and putting the vaccine industry at the heart of the British nation's future. It was particularly galling to see him extol the already failed Oxford COVID vaccine as an example of British innovation. This is presumably where we were headed from the moment lockdown was announced. The meeting elicited a short mention at the end of the BBC 10 o'clock news and was not mentioned on the front pages of any of the national newspapers this morning.
If GAVI is the new NATO, and the focus of British national destiny perhaps the moment should not have been news managed out of existence. Now everything that our lives were worth has to be surrendered in an endless war against disease long ago devised by Mr Gates. In Gates's brave new world everyone will have to have vaccines like computer patches every five minutes, and when they don't work – if we are still standing – we will have to have another.
https://www.youtube.com/watch?v=1S0LAbObZV0
John Stone is UK Editor of Age of Autism Posted June 05, 2020
Posted in Fraud, Publication Integrity, homepage-slider, Corrupted Public Health Institutions, Corrupted Science, Current Controversies and tagged Richard Horton, Bill Gates, Philippe Douste-Blazy, Boris Johnson, vaccine cartel
===
Scientists Worldwide Are Questioning A Massive Study That Raised Concerns About The Malaria Drug Hyped As A COVID-19 Treatment
The study, which found that patients treated with hydroxychloroquine were more likely to die, just got a correction, though its conclusions remain unchanged.
By Stephanie M. Lee - 29. May 29, 2020 - Last updated on 04. June 2020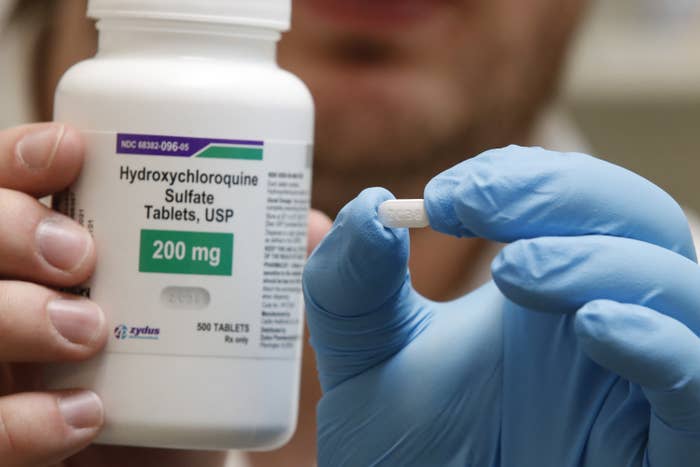 Update: On June 4, the study was retracted from The Lancet due to serious concerns over its data. Read our new story about the study's retraction here.
---
A massive study that raised serious health concerns about hydroxychloroquine, the malaria drug President Donald Trump has reportedly taken as a coronavirus preventive, is now under scrutiny from more than 180 scientists worldwide who are asking the research team to release its data for outside analysis.
When the study was published last week in the Lancet, a high-profile medical journal, it drew widespread media attention, including from BuzzFeed News. Its massive dataset — consisting of 96,000 hospitalized COVID-19 patients across six continents — seemed to offer the most definitive examination to date of hydroxychloroquine's inability to fight the coronavirus, and also linked it to a higher risk of death.
But the letter, which went online on Thursday, raises questions about some seemingly inconsistent data in the paper. Among the scientists' 10 concerns are that the average daily doses of hydroxychloroquine were higher than the FDA-recommended amounts and that data reportedly from Australian patients did not seem to match data from the Australian government. This week, the Guardian reported that it could not confirm with several of that country's health agencies that they provided data to the study.
The study's authors, led by Mandeep Mehra of Harvard Medical School, have repeatedly declined to release their underlying data.
On Friday, the study's research team corrected some of its data but said its conclusions remained the same.
Not only did the study find no evidence that the malaria drug effectively combats the coronavirus, but it also linked the drug to serious heart problems. Several other studies have previously reached similar conclusions, and the FDA has acknowledged the cardiac risks of this and a related drug, chloroquine, warning that the drugs not be used outside of a hospital setting.
For the first time, the Lancet study also found a link with a higher rate of deaths, finding that hospitalized patients who were given hydroxychloroquine were at least 33% more likely to die than those who did not receive the treatment.
In the wake of the Lancet study, two major hydroxychloroquine clinical trials — one by the World Health Organization, another in the United Kingdom — were put on pause. And the governments of France, Belgium, and Italy banned the drug from being used as a coronavirus treatment.
"Everything points to a drug that has no efficacy," said Eric Topol, a cardiologist at the Scripps Research Translational Institute, who hasn't signed the letter but has expressed skepticism publicly about the use of hydroxychloroquine as a treatment. "There's no sign that it helps anyone. We know it has significant side effects that are worrisome," including cardiac arrest and a dangerously rapid heart rate called ventricular tachycardia.
Even so, scientists found aspects of the Lancet study that didn't seem to add up.
One of the biggest concerns of the letter's signatories was that the authors had not released their code or data, even though the Lancet has signed a pledge to share COVID-19–related data.
"Many of us in the scientific community were just very angry at seeing a poorly written and executed study published in The Lancet, given loads of publicity, and then having a hugely negative impact on carefully planned clinical trials around the world," said James Watson, a Thailand-based statistician with the University of Oxford's Centre for Tropical Medicine and Global Health, who led the drafting of the letter, in an email to BuzzFeed News.
In response to the correction issued on Friday, Watson said, "The authors have not addressed the other nine points referred to in the letter."
According to the Lancet study, the patient data came from electronic health records, supply chain databases, and financial records. It was collected by Surgisphere, a Chicago-based health data analytics company led by Sapan Desai, one of the study's coauthors.
Surgisphere says its data use agreements prevent it from sharing individual patient data and the names of its hospital customers, though it can conduct analyses and share aggregate findings. "Our strong privacy standards are a major reason that hospitals trust Surgisphere and we have been able to collect data from over 1,200 institutions across 46 countries," Desai told BuzzFeed News by email.
But the signatories on the letter say the researchers should at least share aggregated patient data at the hospital level. They are also asking for an independent analysis and for the Lancet to release the peer review comments made about the study prior to publication.
Topol, the cardiologist at Scripps, said he had never heard of Surgisphere before the study. "The main thing they haven't done is release the data for others to analyze," he said. "That is important, and I think they should do that."
In the correction issued Friday, the study's authors fixed the numbers of participants from Australia and Asia. One hospital tagged as belonging to the Australia region should have instead been assigned to the Asia region, according to the notice. Other corrections were also issued, but the notice stated that none of the changes altered the paper's conclusions.
Lancet spokesperson Jessica Kleyn said the journal will soon publish responses to the study and a response from the authors.
Mehra, the study's lead author, said he stands by the research. He and his team used Surgisphere's data "in the absence of a large, robust and publicly available dataset on hydroxychloroquine or chloroquine, and the lack of scientific evidence regarding the safety and benefits of these treatments for hospitalized Covid-19 patients," said Mehra, medical director of the Brigham and Women's Hospital Heart and Vascular Center and a professor of medicine at Harvard Medical School, through a spokesperson.
Mehra, Desai, and other researchers also used Surgisphere data in a study published this month in the New England Journal of Medicine about cardiovascular disease in COVID-19 patients. Watson, the researcher organizing the letter, has criticized some of that paper's supplementary data about age and mortality rates.
Mehra and Desai did not answer questions about this additional study. Jennifer Zeis, a New England Journal of Medicine spokesperson, said that the publication was looking into the questions raised.
Author:

---
Questions raised over hydroxychloroquine study which caused WHO to halt trials for Covid-19
Exclusive: Australian researchers query origin of data used for Lancet study, but stress there is no evidence drug is a safe or effective treatment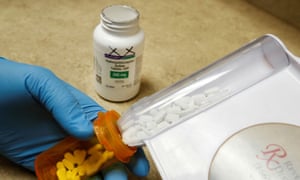 By Melissa Davey -
Earlier this week, the World Health Organization said it would temporarily drop hydroxychloroquine from its global study into experimental coronavirus treatments after safety concerns. Photograph: George Frey/Reuters
Questions have been raised by Australian infectious disease researchers about a study published in the Lancet which prompted the World Health Organization to halt global trials of the drug hydroxychloroquine to treat Covid-19.
The study published on Friday found Covid-19 patients who received the malaria drug were dying at higher rates and experiencing more heart-related complications than other virus patients. The large observational study analysed data from nearly 15,000 patients with Covid-19 who received the drug alone or in combination with antibiotics, comparing this data with 81,000 controls who did not receive the drug.
The findings prompted researchers from around the world to reassess their own clinical trials of the drug for preventing and treating Covid-19. The World Health Organization halted all its trials involving hydroxychloroquine due to the concerns raised in the study about its efficacy and safety. It was once viewed as among the most promising medicines to treat the virus, though no study to date has found this to be the case, and the drug can have toxic side-effects. The Australian Department of Health had been stockpiling millions of doses of the drug in case clinical trials found it proved useful.
The study, led by the Brigham and Women's Hospital Center for Advanced Heart Disease in Boston, examined patients in hospitals around the world, including in Australia. It said researchers gained access to data from five hospitals recording 600 Australian Covid-19 patients and 73 Australian deaths as of 21 April.
But data from Johns Hopkins University shows only 67 deaths from Covid-19 had been recorded in Australia by 21 April. The number did not rise to 73 until 23 April. The data relied upon by researchers to draw their conclusions in the Lancet is not readily available in Australian clinical databases, leading many to ask where it came from.
The federal health department confirmed to Guardian Australia that the data collected on notifications of Covid-19 in the National Notifiable Diseases Surveillance System was not the source for informing the trial.
Guardian Australia also contacted the health departments of Australia's two most populous states, New South Wales and Victoria, which have had by far the largest number of Covid-19 infections between them. Of the Australian deaths reported by 21 April, 14 were in Victoria and 26 in NSW.
Victoria's department confirmed the study's results relating to the Australian data did not reconcile with the state's coronavirus data, including hospital admissions and deaths. The NSW Department of Health also confirmed it did not provide the researchers with the data for its databases.
The Lancet told Guardian Australia: "We have asked the authors for clarifications, we know that they are investigating urgently, and we await their reply." The lead author of the study, Dr Mandeep Mehra, said he had contacted Surgisphere, the company that provided the data, to reconcile the discrepancies with "the utmost urgency". Surgisphere is described as a healthcare data analytics and medical education company.
In a statement, Surgisphere founder Dr Sapan Desai, also an author on the Lancet paper, said a hospital from Asia had accidentally been included in the Australian data.
"We have reviewed our Surgisphere database and discovered that a new hospital that joined the registry on April 1, and self-designated as belonging to the Australasia continental designation," the spokesman said. "In reviewing the data from each of the hospitals in the registry, we noted that this hospital had a nearly 100% composition of Asian race and a relatively high use of chloroquine compared to non-use in Australia. This hospital should have more appropriately been assigned to the Asian continental designation."
He said the error did not change the overall study findings. It did mean that the Australian data in the paper would be revised to four hospitals and 63 deaths,.
Dr Allen Cheng, an epidemiologist and infectious disease doctor with Alfred Health in Melbourne, said the Australian hospitals involved in the study should be named. He said he had never heard of Surgisphere, and no one from his hospital, The Alfred, had provided Surgisphere with data.
"Usually to submit to a database like Surgisphere you need ethics approval, and someone from the hospital will be involved in that process to get it to a database," he said. He said the dataset should be made public, or at least open to an independent statistical reviewer.
"If they got this wrong, what else could be wrong?" Cheng said. It was also a "red flag" to him that the paper listed only four authors.
"Usually with studies that report on findings from thousands of patients, you would see a large list of authors on the paper," he said. "Multiple sources are needed to collect and analyse the data for large studies and you usually see that acknowledged in the list of authors."
He stressed that even if the paper proved to be problematic, it did not mean hydroxychloroquine was safe or effective in treating Covid-19. No strong studies to date have shown the drug is effective. Hydroxychloroquine and chloroquine have potentially severe and even deadly side effects if used inappropriately, including heart failure and toxicity. Other studies have found the drug is associated with higher mortality when given to severely unwell Covid-19 patients.
In a statement Surgisphere said it stood by the integrity of its data, saying all information from hospitals "is transferred in a deidentified manner" but could not be made public.
"This requirement allows us to only maintain collaborations with top-tier institutions that are supported by the level of data-integrity and sophistication required for such work," the statement said. "Naturally, this leads to the inclusion of institutions that have a tertiary care level of practice and provide quality healthcare that is relatively homogenous around the world. As with most corporations, the access to individual hospital data is strictly governed. Our data use agreements do not allow us to make this data public."
Scientists have reiterated the need to wait for the results from rigorous randomised control trials, considered the gold standard of science, and the Australian Department of Health has warned the drug should not be given to patients other than in clinical trials.
Cheng said it would be a mistake to stop strong, well-designed clinical trials examining the drug because of questionable data. The Lancet study findings have prompted the leaders of an Australian hydroxychloroquine trial, known as the Ascot trial, to review the future of their study. The outcome of that review has not yet been announced.
The Ascot study has been recruiting patients in more than 70 hospitals in every Australian state and territory, and 11 hospitals in New Zealand. The randomised control trial is exploring whether hydroxychloroquine in combination or on its own can treat Covid-19 patients and prevent deterioration in their condition. The leader of the trial, Prof Josh Davis, has written to the Lancet study authors asking for an explanation of the data.
In the meantime, patient recruitment for the study had been put on hold, an Ascot spokeswoman said. "Following an observational study published in the Lancet Ascot has paused patient recruitment pending deliberations by the governance and ethics committees overseeing the trial," she said. "We expect these deliberations to occur rapidly and will provide further information as they arise."
Questions about the paper's statistical modelling have also come from other universities, including Columbia University in the US, prompting Surgisphere to issue a public statement.
Last month Australia's chief scientist, Dr Alan Finkel, urged the public to be cautious about findings and interpretations from studies in the race to find cures and treatments for Covid-19.
Serious concerns have being raised by bioethicists, clinicians and scientists that scientific rigour and peer review is falling by the wayside in the race to understand how the virus spreads and why it has such a devastating impact on some people.
Author:
Melissa Davey can be reached via @MelissaLDavey
===
How Dr. Wolfgang Wodarg sees the current Corona pandemic
•Mar 13, 2020 [deleted by the criminal GooTube censors - backup below]
Dr. Wolfgang Wodarg is the first specialist we met to understand the current crisis about the coronavirus.
HOW DR WOLFGANG WODARG SEES THE CURRENT CORONA PANDEMIC
Backed up on BITCHUTE March 28th, 2020.
===
Could Retroviruses Play a Role in COVID-19?
Story at-a-glance
Cellular and molecular biologist Judy Mikovits, Ph.D. believes COVID-19 — the disease — is not caused by SARS-CoV-2 alone, but rather that it's the result of a combination of SARS-CoV-2 and XMRVs (human gammaretroviruses)
SARS-CoV-2 also appears to have been manipulated to include components of HIV that destroys immune function along with XMRVs
Those already infected with XMRVs may end up getting serious COVID-19 infection and/or die from the disease. Mikovits's research suggests more than 30 million Americans carry XMRVs and other gammaretroviruses in their bodies from contaminated vaccines and blood supply
Mikovits believes 40 years of data suggest Type 1 interferon at very low dose would be an ideal treatment for COVID-19
RT-PCR (reverse transcription polymerase chain reaction) testing, currently used to diagnose active infection by detecting the presence of SARS-CoV-2 genetic material, overestimates infection rates. For an accurate account of COVID-19 prevalence, we need to test for antibodies
Judy Mikovits, Ph.D. is a cellular and molecular biologist, researcher and was the founding research director of the Whittemore Peterson Institute that researches and treats chronic fatigue syndrome (CFS) in Reno, Nevada.
She is likely one of the most qualified scientists in the world to comment on this disease because of her groundbreaking research in molecular biology and virology.
===
Italian scientist says she discovered main mechanism behind COVID-19
By MAAYAN JAFFE-HOFFMAN - MAY 3, 2020
Medical workers in protective suits treat patients suffering with coronavirus disease (COVID-19) in Rome, Italy (photo credit: GUGLIELMO MANGIAPANE / REUTERS)
Annalisa Chiusolo shows how controversial drug hydroxychloroquine could make people immune to virus * Top Israeli researcher: 'theory lacks backing'
COVID-19 damages the hemoglobin, impairing the ability of red blood cells to transport oxygen throughout the body, compromising the lungs and resulting in Acute Respiratory Distress Syndrome (ARDS), Italian pharmacology scholar Annalisa Chiusolo explained to The Jerusalem Post.
If her thesis is correct, it would resolve many outstanding questions about the novel coronavirus, such as the greater vulnerability of men – specifically male diabetics – to become seriously ill from the virus, as well as the lower rate at which pregnant women and children contract COVID-19.
Moreover, understanding this mechanism could lead the way to a quicker discovery of the most effective drugs to treat the virus.Chiusolo is a graduate of the Faculty of Pharmacy of the University of Perugia, Italy, and works as a pharmacist in the European country. Her theory has been published by some of the country's leading newspapers, including the Italian dailies Il Tempo and Il Giornale.
She told the Post that SARS-CoV-2, the formal name for the novel coronavirus, needs porphyrins for its survival – and probably for its replication – so it attacks hemoglobin, the protein that carries oxygen in the blood, which translates to less oxygen available for the body. The consequence of less oxygen is the accumulation of carbon dioxide."The lung cells become the site of the cytokine cascade, an enormous immune response, which is responsible for the acute lung inflammation that characterizes COVID-19 pneumonia," she said. "The value of hemoglobin in the blood can be an important parameter to assess the SARS-CoV-2 infection: In men the normal value of hemoglobin (Hb) is higher than in women. This would explain the higher incidence of COVID-19 pneumonia in men compared to women, and the lower incidence and better prognosis in children and pregnant women, where Hb values are lower due to an increased need of iron, which makes less available this 'nutrition' for the virus.
"PNEUMONIA CAUSED by the coronavirus is also more prominent in elderly patients or middle-aged patients with diabetes, which Chiusolo said is linked to increased glycated hemoglobin.
As a pharmacist, Chiusolo next evaluated the use of hydroxychloroquine to treat SARS-CoV-2, which in some cases has been found to reduce hospitalizations from the virus. Hydroxychloroquine is currently in use for the treatment of autoimmune diseases worldwide, such as lupus and rheumatoid arthritis, and has been used for years to treat malaria.
She said that in addition to the drug's antiviral and immunomodulatory effect, it binds to the ferriprotoporphyrin of the ecgonine methyl ester (EME), blocking the key enzyme of malaria. "So, I thought this same mechanism could be used against SARS-CoV-2... Indeed, a study by a Chinese university shows that SARS-CoV-2 binds to the beta chain of hemoglobin, inhibiting EME metabolism."Ferriprotoporphyrin is the group responsible for the oxygen binding of hemoglobin.In Italy, top scientists are beginning to comment on Chiusolo's theory. Dr. Giuseppe Ippolito, scientific director of the Lazzaro Spallanzani National Institute for Infectious Diseases in Rome, called her hypothesis, "suggestive, but it is necessary to deepen and research."Dr. Giovanni Martinelli, scientific director at the Istituto Scientifico Romagnolo per lo Studio e la Cura dei Tumori (IRCCS), validated that "much of the effects of oxygen starvation in COVID patients may be due to the displacement of Hbs protoporphyrin.
"BUT DOCTOR Amiram Goldblum, head of the Molecular Modeling and Drug Design Institute for Drug Research and the Fraunhofer Project Center for Drug Discovery and Delivery at the Hebrew University of Jerusalem, said that among the nearly 8,500 papers filed on the novel coronavirus in the last three months not one mentions porphyrin or protoporphyrin.
"As far as I am aware of the reduction of oxygen pressure in severe cases of the SARS-CoV-2 attack, it is due to blocking lung cells in a somewhat similar manner as emphysema – transforming the cells to be more rigid, fibrous entities," he told the Post after reviewing Chiusolo's study.
He said that the first FDA approved drug, Remdesivir by Gilead Pharmaceutical, is indicated only for those cases in which oxygen pressure was reduced to a more dangerous level."If the virus 'eats up' the porphyrin of hemoglobin, the first effect should be anemia, which affects oxygen intake but also affects substantial weakness and is easily measured," Goldblum said. "I have not heard of any problems with lower hemoglobin in COVID-19 patients."
And how about the use of hydroxychloroquine?
Chiusolo said that hydroxychloroquine could act as a prophylactic, preventing or limiting the symptoms of the disease while waiting for the formulation of the vaccine that specifically stimulates the antibody response of the body. She said it could make the patient immune to COVID-19 and/or limit its side effects.
The drug has been under investigation worldwide, including in the United States, after President Donald Trump last month called it a "game-changer" in the fight against coronavirus.The Italian Medicines Agency (AIFA), the national authority responsible for drug regulation in Italy, has an approved trial of hydroxychloroquine on 2,500 patients, which will start in early July and focus on the use of hydroxychloroquine in prophylaxis, Chiusolo said. The study, for which preliminary data would be ready within 16 weeks, will look at whether the preventive intake of the drug decreases the probability of contracting COVID-19 when one comes directly into contact with a positive patient.
THE ROLE of hydroxychloroquine in the prevention and fight against coronavirus was also the subject of a study published in The International Journal of Antimicrobial Agents, which describes how a healthcare worker infected with the novel coronavirus traveled freely within a hospital before being diagnosed with the virus.
"It was not possible to quarantine everyone who had come into contact with the healthcare worker," Chiusolo said. So, they treated 211 healthcare professionals and patients with hydroxychloroquine. After 10 days, nobody tested positive for the coronavirus.
Furthermore, Chiusolo told the Post, the Italian Society of Rheumatology interviewed 1,200 rheumatologists throughout Italy to collect statistics on contagions. Out of an audience of 65,000 chronic lupus and rheumatoid arthritis patients who systematically take hydroxychloroquine, only 20 patients tested positive for the virus.
"Nobody died, nobody is in intensive care, according to the data collected so far," Chiusolo said.However, she admitted that the drug is known to have some severe side-effects, especially for patients with heart disease.
The drug was recently linked with increased risk of cardiac arrhythmia in COVID-19 patients by a research team at Beth Israel Deaconess Medical Center (BIDMC) in Boston.
"The accumulating evidence is that there is limited data to suggest efficacy and there's growing evidence that suggests toxicity," Dr. Howard Gold, infectious disease doctor at BIDMC, said of the drug hydroxychloroquine in an interview published by the Boston Herald.
The BIDMC study evaluated 90 adults infected with the novel virus, each of whom received at least one day's treatment of hydroxychloroquine, which can stay in the body for up to three weeks, according to Gold.
"Scientists are very open to revolutionary ideas," Goldblum said, but he noted that "science is built in steps… They must have some backing. In my opinion, currently there are none."
===
Fauci - the Faux:
Fauci: Hydroxychloroquine ineffective as COVID-19 treatment
By Don Jacobson & Danielle Haynes - 27. May 2020
National Institute of Allergy and Infectious Diseases Director Dr. Anthony Fauci speaks to reporters at the White House on April 16. File Photo by Chris Kleponis/UPI | License Photo
(UPI) -- Dr. Anthony Fauci said Wednesday that hydroxychloroquine, a drug President Donald Trump said he has taken to ward off the coronavirus, is not an effective treatment based on the latest scientific data.
Fauci, the director of the National Institute of Allergy and Infectious Diseases, made his most definitive statement yet against the drug once touted by Trump as a possible treatment.
"The scientific data is really quite evident now about the lack of efficacy," Fauci, the White House's top infectious disease expert, said.
His statement comes on the heels of France banning the drug altogether Wednesday and the internationally respected science journal The Lancet publishing a 96,000-patient study that concluded hydroxychloroquine had no effect on COVID-19.
France's decision was published in the country's official legal journal, ending the drug's use as a weapon in the pandemic just weeks after French epidemiologist Dr. Didier Raoult recommended it as a key tool against the coronavirus disease.
Tuesday, the French High Council of Public Health and National Agency for the Safety of Medicines and Health Products said hydroxychloroquine has shown higher rates of death and cardiac arrhythmia in COVID-19 patients.
French Health Minister Olivier Veran ordered the assessments last weekend after the study in The Lancet. The study also reported increased death rates and irregular heartbeat among COVID-19 patients treated with hydroxychloroquine.
The World Health Organization said Monday it paused medical trials involving the drug.
On Wednesday, Mike Ryan, the executive director of WHO's emergencies program, said there's no evidence hydroxychloroquine and related drug chloroquine work to treat COVID-19.
"There is no empirical evidence at this point that these drugs work in this case either for treatment or for prophylaxis," he said. "We do not advise the use of hydroxychloroquine or chloroquine for the treatment of COVID-19 outside randomized control trials or under appropriate close clinical supervision subject to whatever national regulatory authorities have decided."
Hydroxychloroquine and chloroquine have been used as anti-malarial drugs for decades and are sometimes used to treat lupus and rheumatoid arthritis.
Trump and others have said hydroxychloroquine could be a potential treatment for COVID-19 or to prevent infection. The U.S. Centers for Disease Control and Prevention and American Heart Association, however, have warned that using it without medical supervision can lead to a greater risk of cardiac arrest.
RELATED
WHO suspends trials of hydroxychloroquine, citing safety
Chloroquine, hydroxychloroquine linked to higher death risk in COVID-19
===
Cover Up: Fauci Approved Chloroquine, Hydroxychloroquine 15 Years Ago to Cure Coronaviruses; "Nobody Needed to Die"
By True Pundit - 07. May 2020
Dr. Anthony Fauci, whose "expert" advice to President Trump has resulted in the complete shutdown of the greatest economic engine in world history, has known since 2005 that chloroquine is an effective inhibitor of coronaviruses.
How did he know this? Because of research done by the National Institutes of Health, of which he is the director. In connection with the SARS outbreak – caused by a coronavirus dubbed SARS- CoV – the NIH researched chloroquine and concluded that it was effective at stopping the SARS coronavirus in its tracks. The COVID-19 bug is likewise a coronavirus, labeled SARS-CoV-2. While not exactly the same virus as SARS-CoV-1, it is genetically related to it, and shares 79% of its genome, as the name SARS-CoV-2 implies. They both use the same host cell receptor, which is what viruses use to gain entry to the cell and infect the victim.
The Virology Journal – the official publication of Dr. Fauci's National Institutes of Health – published what is now a blockbuster article on August 22, 2005, under the heading – get ready for this – "Chloroquine is a potent inhibitor of SARS coronavirus infection and spread." (Emphasis mine throughout.) Write the researchers, "We report…that chloroquine has strong antiviral effects on SARS-CoV infection of primate cells. These inhibitory effects are observed when the cells are treated with the drug either before or after exposure to the virus, suggesting both prophylactic and therapeutic advantage."
This means, of course, that Dr. Fauci (pictured at right) has known for 15 years that chloroquine and it's even milder derivative hydroxychloroquine (HCQ) will not only treat a current case of coronavirus ("therapeutic") but prevent future cases ("prophylactic"). So HCQ functions as both a cure and a vaccine. In other words, it's a wonder drug for coronavirus. Said Dr. Fauci's NIH in 2005, "concentrations of 10 μM completely abolished SARS-CoV infection." Fauci's researchers add, "chloroquine can effectively reduce the establishment of infection and spread of SARS-CoV."
Dr. Didier Raoult, the Anthony Fauci of France, had such spectacular success using HCQ to treat victims of SARS-CoV-2 that he said way back on February 25 that "it's game over" for coronavirus.
He and a team of researchers reported that the use of HCQ administered with both azithromycin and zinc cured 79 of 80 patients with only "rare and minor" adverse events.
"In conclusion," these researchers write, "we confirm the efficacy of hydroxychloroquine associated with azithromycin in the treatment of COVID-19 and its potential effectiveness in the early impairment of contagiousness."
The highly-publicized VA study that purported to show HCQ was ineffective showed nothing of the sort. HCQ wasn't administered until the patients were virtually on their deathbeds when research indicates it should be prescribed as soon as symptoms are apparent. Plus, HCQ was administered without azithromycin and zinc, which form the cocktail that makes it supremely effective. At-risk individuals need to receive the HCQ cocktail at the first sign of symptoms.
But Governor Andrew Cuomo banned the use of HCQ in the entire state of New York on March 6, the Democrat governors of Nevada and Michigan soon followed suit, and by March 28 the whole country was under incarceration-in-place fatwas.
Nothing happened with regard to the use of HCQ in the U.S. until March 20, when President Trump put his foot down and insisted that the FDA consider authorizing HCQ for off-label use to treat SARS-CoV-2.
On March 23, Dr. Vladimir Zelenko reported that he had treated around 500 coronavirus patients with HCQ and had seen an astonishing 100% success rate. That's not the "anecdotal" evidence Dr. Fauci sneers at, but actual results with real patients in clinical settings.
"Since last Thursday, my team has treated approximately 350 patients in Kiryas Joel and another 150 patients in other areas of New York with the above regimen. Of this group and the information provided to me by affiliated medical teams, we have had ZERO deaths, ZERO hospitalizations, and ZERO intubations. In addition, I have not heard of any negative side effects other than approximately 10% of patients with temporary nausea and diarrhea."
Said Dr. Zelenko:
"If you scale this nationally, the economy will rebound much quicker. The country will open again. And let me tell you a very important point. This treatment costs about $20. That's very important because you can scale that nationally. If every treatment costs $20,000, that's not so good.

All I'm doing is repurposing old, available drugs which we know their safety profiles, and using them in a unique combination in an outpatient setting."
The questions are disturbing to a spectacular degree. If Dr. Fauci has known since 2005 of the effectiveness of HCQ, why hasn't it been administered immediately after people show symptoms, as Dr. Zelenko has done? Maybe then nobody would have died and nobody would have been incarcerated in place except the sick, which is who a quarantine is for in the first place. To paraphrase Jesus, it's not the symptom-free who need HCQ but the sick. And they need it at the first sign of symptoms.
While the regressive health care establishment wants the HCQ cocktail to only be administered late in the course of the infection, from a medical standpoint, this is stupid. Said one doctor, "As a physician, this baffles me. I can't think of a single infectious condition — bacterial, fungal, or viral — where the best medical treatment is to delay the use of an anti-bacterial, anti-fungal, or anti-viral until the infection is far advanced."
So why has Dr. Fauci minimized and dismissed HCQ at every turn instead of pushing this thing from jump street? He didn't even launch clinical trials of HCQ until April 9, by which time 33,000 people had died.
* Note to readers: Forward this article to your email lists. Crosspost on your blog site, internet fora etc.
Featured image is from Flickr
The original source of this article is True Pundit Copyright © True Pundit, True Pundit, 2020
===
Madagascar pupils drink president's COVID-19 'remedy'
•Apr 24, 2020 (deleted by criminal GooTube censors)
BACKUP
backed up on DailyMotion
In a school in Antananarivo, Malagasy authorities distribute their new COVID-19 "remedy" to pupils, a herbal tea called Covid Organics. This drink, developed by the Malagasy Institute of Applied Research, is derived from artemisia, a plant with proven efficacy against malaria. However, the effectiveness of the infusion against COVID-19 has not been the subject of any published scientific study.
Meanwhile also the President of Tanzania announced that the drink will be imported to Tanzania.
===
ICYMI:
LA doctor seeing success with hydroxychloroquine to treat COVID-19
7 Apr 2020
A Los Angeles doctor said he is seeing significant success in prescribing the malaria drug hydroxychloroquine in combination with zinc to treat patients with severe symptoms of COVID-19.
Even as chloroquine shows potential for treating COVID-19, doctors warn caution needed
By Denise Dador - 07. April 2020
While a malaria drug has shown some potential for treating COVID-19 patients, doctors are warning that caution is necessary and it has yet to be proven effective on a large scale.
There have been reports that doctors across the country are seeing some success in treating COVID-19. Some patients are receiving a combination of a malaria drug, an antibiotic and zinc.

Dr. Anthony Cardillo said he has seen very promising results with a small group of patients, but he also warns that it's still experimental, not widely-tested and much caution must still be used.

Christine Antoccia has been taking hydroxychloroquine for three days. She is part of a hospital clinical trial in Utah.

"I actually have the drug in my hand," she said, "It's 200 milligrams and I started taking quite a bit actually."

The drug has long been used for the treatment of malaria and conditions such as lupus and rheumatoid arthritis.

The evidence on its efficacy for COVID-19 is spotty at best, but many doctors across the nation are prescribing it under an emergency use authorization.

The FDA is asking doctors to use their best judgment.

Dr. Cardillo with Mend Urgent Care in Sherman Oaks says using hydroxychloroquine with zinc appears to be working in the handful of patients he has prescribed it to.

"It was actually the hydroxychloroquine opening up a channel in the cellular membranes allowing zinc to come into the cells," he said, "And we do know high levels of zinc inside of the cell that's infected with the virus shuts down that viral replication machinery."

He also gave patients azithromycin, an antibiotic most of us know as a Z-pack, to treat possible subsequent bacterial infections.

Of the 95 patients who have tested positive under Dr. Cardillo's care, five had symptoms serious enough for him to prescribe the combination treatment. All were outpatient.

He said, "The other 90 people did very well on their own. No treatment whatsoever."

He says chloroquine should not be taken as a preventative and it should not be given to people with mild symptoms. For some it can cause an irregular heartbeat that could be dangerous.

"This regimen has to be used on a hospital level, it has to be managed by physicians for people who are getting very sick," he said. "The basic tenet or principle of medicine is to do no harm."

Common side effects include: headaches, nausea, diarrhea and hair loss.

Christine Antoccia has experienced the first three. "I was extremely nauseated Saturday," she said, "Headaches like migraine headaches."

Antoccia said her symptoms of shortness of breath and coughing are under control. She says other people with symptoms need to act quickly. "If you feel sick, go and get tested," she said. "If you have the ability to get tested, get tested."

Cardillo said so far all the evidence we have is still anecdotal. Nothing has been peer-reviewed.

It's important that chloroquine or hydroxychloroquine only be prescribed to the people who need it most so that those with autoimmune conditions who also need the drug can still have access to it.