UPDATE 26. August 2020: Faulty Chinese Testing Kits Result in Thousands of Virus False Positives in Sweden
UPDATE 21. August 2020: Farce: UN PCR Test Reads Any Human DNA as 'COVID19 Positive'
UPDATE 07. July 2020: Western Liberal Media Attacks Tanzania's President Dr. John Magufuli for Exposing COVID-19 Tests and Population Control in Africa
UPDATE 27. June 2020: COVID19 PCR Tests are Scientifically Meaningless - they are not fit for purpose
Virus-Test Divide Exposes Government Successes—and Failures
By
Marc Champion
- 13.
Huge variation in testing regimes from U.S. to Singapore

Cost, health system and past experience all determine practice
One barometer of competence for the world's governments and health-care systems as they battle the coronavirus pandemic lies in the testing itself.
How nations handle the most basic aspect of disease detection may be as important for the trust in governments, and even the survival of some administrations, as it is for the wellbeing of the populations they serve.

In the U.S., a top medical official acknowledged on Thursday that the slow roll-out of tests to track down early carriers, and so contain the spread of Covid-19 across a nation of 330 million, was a "failing" for a medical system that's poorly designed for the task.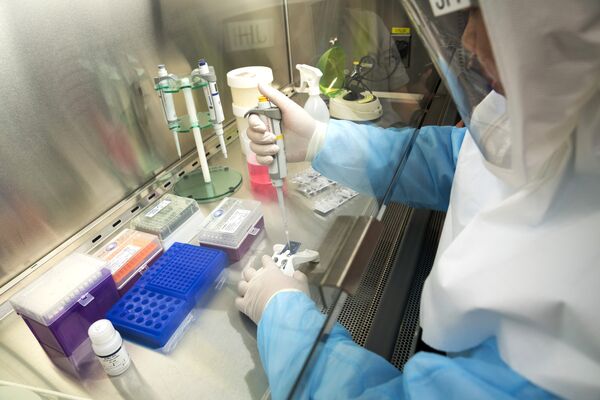 "The idea of anyone getting it [a test] easily, the way people in other countries are doing it, we're not set up for that," Anthony Fauci, director of the National Institute for Allergy and Infectious Diseases, told the House Oversight and Reform Committee. "Do I think we should be? Yes. But we're not."

Early, aggressive testing, shoe leather detective measures and so-called social distancing have been key to the success of countries such as Singapore, which have largely managed to prevent the spread of the virus into the wider population. Tests there are free, the government developed a kit it says produces results in three hours at 99% accuracy, and even the police get involved in administering them at checkpoints.
Drive-Throughs
South Korea has created drive-through facilities to help test as many as 20,000 people a day. Australia, where actor Tom Hanks and his wife, Rita Wilson, recently tested positive (Hanks was on a shoot for an Elvis Presley movie), said on Wednesday that it will roll out 100 pop-up clinics to extend free testing coverage, in a $1.6 billion effort to stop the coronavirus.
For China, testing in the community outside the epicentre in Hubei province is thought to have helped slow the disease to other parts of the country.

The contrast with the U.S. is stark. Anger has exploded over reports of faulty test kits, exorbitant charges and the inability of those fearing they have the disease to access them at all. The administration has sent mixed signals, with President Donald Trump saying tests are widely available while some health officials and lawmakers speak of shortages or restricted eligibility. The Centers for Disease Control and Prevention says testing rose from 100 per day last month to 1,200 by March 5.

"Yes, I think it is a test" for governments and health systems, said William Hanage, an associate professor of epidemiology at Harvard University. That isn't because the ideal way to fight Covid-19 has been found or that testing offers a panacea -- far from it, he said. It's because you can't wait until you know these things for sure to act, or until people show obvious symptoms. By the time they do, the disease has already moved on.
Stop Agonizing
The message is clear for governments as they deliberate over whether to close schools, test widely, have people work from home or dedicate entire hospitals to treating the virus: "It is going to happen to you, stop agonizing and waiting for data," Hanage said.
Making the wrong choices on coronavirus could have significant human, economic and political consequences.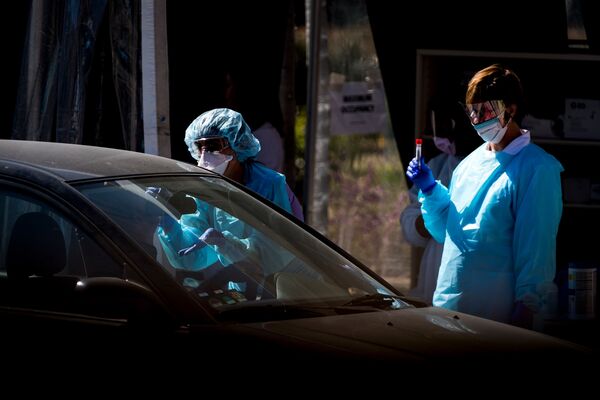 "We know that governments will shake as citizens judge them to have fumbled in their response," to the virus, Jon Alterman, Brzezinski Chair in Global Security and Geostrategy at the Washington-based Center for Strategic and International Studies, said in a March 12 call with reporters. "We know that economies will be disrupted, and some economies are likely to collapse."

The U.S. is not alone in being slow to roll out timely, accurate and widely-available tests. A dearth of kits is thought to have contributed to the rapid spread of the virus in Iran, where medical personnel believe the official accounting of cases and deaths to be understated.
Mexican Hugs
In Mexico, where President Andres Manuel Lopez Obrador has downplayed the threat from the disease - he said Wednesday that people should hug more, not keep their distance - only 278 people had been tested by March 10, according to the health ministry. That's spurred fears the disease could be spreading undetected in a country with a population of 127 million.
India, with a population of 1.4 billion, announced its first fatality on Thursday and medical experts have called for more testing, fearing the potential for the virus to move rapidly through the community.

Having lost the battle to contain Covid-19 – always a tough ask given it can be passed on before showing symptoms – nations have responded very differently to the value of further testing to slow the disease.

South Korea stands out for ramping up mass testing after the disease had already exploded in the community. Forty-two companies have submitted 64 test kit samples for accreditation. Tests are free for anyone exposed or showing symptoms. Others can choose to be tested for $130, compared to thousands reportedly charged in the U.S.

An official at South Korea's Centers for Disease Control and Prevention who asked not to be identified said there was no doubt of the importance of mass testing. Queries had come from counterparts in the U.S., Japan, Singapore, Israel and countries in Europe, the person said.
U.K. Practice
Israel, which currently has no coronavirus deaths reported, tells anyone with a fever of 38 degrees Celsius (100.4 Fahrenheit) or other symptoms to call an emergency service which dispatches someone with a testing kit. That's happening hundreds of times a day, according to the health ministry. On Thursday the ministry announced it would quadruple the level of testing.

Yet by no means all are following suit, including the U.K., a country with a centralized universal health-care system that has limited testing to those seen to be at risk.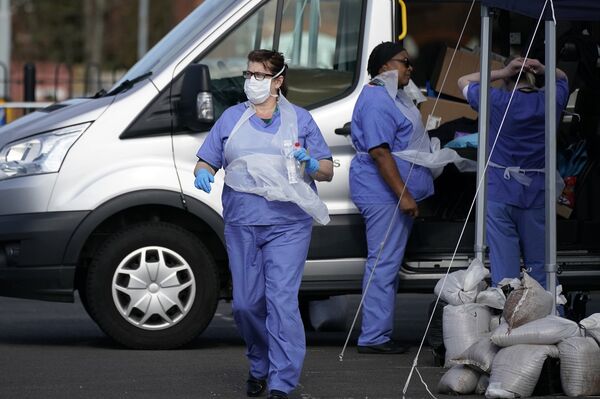 That should have included a 24-year-old Vietnamese woman living in London, who sought medical help after traveling in Europe with a friend who contracted the virus. She was sent home twice without being tested, according to the Vietnamese health ministry.
Her parents, who founded a luxury retail company in Vietnam, hired a private plane to bring their daughter home, the government said. After landing in Ho Chi Minh City on March 9, she was placed in a special field hospital built in February, tested and found positive.
The U.K. government changed its protocols this week as it moved from attempting to contain the coronavirus to mitigating it. It will now focus testing efforts on diagnosing those sick in the hospital.
Prime Minister Boris Johnson and his government stress they are relying heavily on scientific advice in their relatively relaxed response, treating it as a flu that's here to stay and which people will need to develop immunity to. Japan, too, has decided not to focus resources on mass testing.
Testing everyone who has flu-like symptoms "would require a huge budget. So, we're trying to come up with the best allocation of resources," Takuma Kato, director of the virus control office in Japan's health ministry, told reporters on Monday.
Decisions, as U.S. infectious disease head Fauci said on Thursday, can have as much to do with the systems that are available as they can the science. Hong Kong, Singapore, South Korea, Vietnam and other countries in Asia have responded aggressively due to their previous experience with SARS and MERS and the infrastructure they put in place for a pandemic – infrastructure that many other countries just don't have.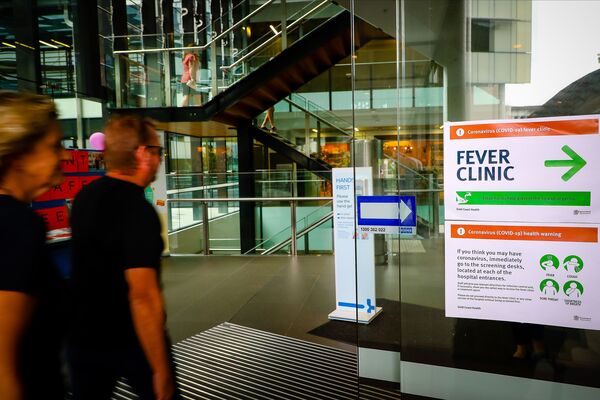 Australia's government is still smarting from the political beating it took over accusations of a lax response to catastrophic fires that swept the country, and is anxious to avoid a repeat. The starting point for U.K. officials, meanwhile, is to protect a hospital system that lacks emergency room beds and struggles to cope with the common influenza strains that rip through the population every year.
Once coronavirus is out in the community, even if someone is detected as having it "there isn't much to do about it," said Rosanna Peeling, Chair of Diagnostics Research at the London School of Hygiene and Tropical Medicine, who previously ran diagnostics research at the World Health Organization. "You have to allocate a lot of resources to testing that can be better used diagnosing and treating people who get very ill."
— With assistance by Sohee Kim, Kanga Kong, Xuan Quynh Nguyen, Faris Mokhtar, Isabel Reynolds, Josh Wingrove, Drew Armstrong, Robert Hutton, Dandan Li, Sharon Chen, Dong Lyu, Claire Che, Jason Scott, Andrea Navarro, Juan Pablo Spinetto, and Jing Li
---
UPDATES:
Faulty Chinese Testing Kits Result in Thousands of Virus False Positives in Sweden
By The Epoch Times - 26. August 2020
More than 3,700 Swedes were erroneously told they had the CCP virus due to defects in testing kits made in China, Sweden's Public Health Agency announced on Aug. 25.
The PCR (polymerase chain reaction) testing kits, manufactured by Shenzhen-based genome sequencing company BGI Genomics, were unable to distinguish between very low and no viral genetic material, Swedish health authorities said in a statement.
"The supplier must adjust the performance that is required for this test to be used," said Karin Tegmark Wisell, head of the agency's microbiology department. The findings, she said, illustrated again the importance of having quality control tests to detect such errors.
The incorrect results affected nine regions in the country in the 5-month span between March and mid-August, during which people who had mild or no symptoms at all received false positive outcomes.
The same kind of testing kits have been shipped to many countries other than Sweden, the agency said, adding that it has informed corresponding authorities in Europe and the World Health Organization.
The officials did not elaborate on how many tests were conducted using such testing kits, but said they are removing the false positive cases from their national virus tally and reaching out to the impacted individuals, who will be offered a free antibody test. The false results only marginally impacted the country's virus statistics and did not change their overall assessment during the summer, the authorities said. All statistics after Aug. 15 remain accurate, the statement noted.
Sweden has reported a total of 86,891 infections and 5,814 deaths.
Two BGI group subsidiaries, Xinjiang Silk Road BGI and Beijing Liuhe BGI, came under U.S. Commerce Department sanctions on July 20 for allegedly conducting genetic analyses to further human rights abuses against Uyghur Muslim minorities in China's Xinjiang region. The blacklist restricts the companies' access to U.S. commodities and technologies.
In a statement on Aug. 26, BGI Genomics said that its "testing kits are relatively more sensitive and have received positive clinical evaluations to date."
BGI distributes COVID-19 testing kits to more than 80 countries in the world, with a production capacity of around 2 million, according to its website.
Defective medical supplies from China, such as masks and testing kits, have previously drawn backlash from countries that received them, including Finland, Britain, Ireland, Canada, and Spain.
===
Farce: UN PCR Test Reads Any Human DNA as 'COVID19 Positive'
By John O'Sullivan - 21. August 2020
Independent researcher, Steve Kelly, has identified that the UN World Health Organization (WHO) is using a COVID-19 testing protocol that will, in effect, give a positive reading of coronavirus simply from a common sequence of human DNA we all possess.
PCR testing, otherwise called Polymerase chain reaction, is an established method to make millions of copies of a specific DNA sample. It allows scientists to take a very small sample of DNA and amplify it to a large enough amount to study in detail.
The test was invented in 1984 by the American biochemist Kary Mullis at Cetus Corporation. But Mullis was clear the test was never intended to be used for identifying diseases such as a coronavirus because of the huge inaccuracies that were likely.
Below, highlighted in yellow, Steve Kelly shows the sequence "CTCCCTTTGTTGTGTTGT" which is an 18-character primer sequence found in the WHO coronavirus PCR testing protocol document. It is also common to all the DNA of all humans, whether healthy or sick.
On his blog, Steve Kelly reports that several private companies (Sigma-Aldrich, Thermo Fisher) whose PCR primer sequences were longer using this insane protocol.
Kary Mullis (photo, top) won the Nobel Prize in Science for inventing the PCR. He died last year before the pandemic and gave this warning about the test:
"[T]here is a common misimpression that the viral-load tests actually count the number of viruses in the blood, these tests cannot detect free, infectious viruses at all; they can only detect proteins that are believed, in some cases wrongly, to be unique to HIV."
As Kelly laments:
"The primer sequences are what get amplified by the PCR process in order to be detected and designated a "positive" test result. It just so happens this exact same 18-character sequence, verbatim, is also found on Homo sapiens chromosome 8! As far as I can tell, this means that the WHO test kits should find a positive result in all humans. Can anyone explain this otherwise?

I really cannot overstate the significance of this finding. At minimum, it should have a notable impact on test results.
Homo sapiens chromosome 8, GRCh38.p12 Primary Assembly
Sequence ID: NC_000008.11 Length: 145138636
Range 1: 63648346 to 63648363 is "CTCCCTTTGTTGTGTTGT"
Update: After some effort, I have finally discovered a way to display proof (beyond my screenshots) that human chromosome 8 has this exact same 18-character sequence. Please try the link below. The sequence is shown at the bottom of the page.
https://www.ncbi.nlm.nih.gov/nucleotide/NC_000008.11?report=genbank&log$=nuclalign&from=63648346&to=63648363
Read Steve Kelly's full findings at pieceofmindful.com.
This is very disturbing because the WHO will know full well the PCR test was never designed for being a test for diseases. Without an official explanation nor any media advice on this anomaly, it is becoming apparent that WHO, governments and the media are unethically, perhaps criminally, promoting a COVID-19 test designed to show a positive result anywhere they want to find one. This is before we factor in that the PCR test process itself is inherently error-prone so that a considerable number will show false negatives.
---
About the author: John O'Sullivan John is CEO and co-founder (with Dr Tim Ball) of Principia Scientific International (PSI). John is a seasoned science writer and legal analyst who assisted Dr Ball in defeating world leading climate expert, Michael 'hockey stick' Mann in the 'science trial of the century'. O'Sullivan is credited as the visionary who formed the original 'Slayers' group of scientists in 2010 who then collaborated in creating the world's first full-volume debunk of the greenhouse gas theory plus their new follow-up book.
===
Western Liberal Media Attacks Tanzania's President John Magufuli for Exposing COVID-19 Tests and Population Control in Africa
By Timothy Alexander Guzman - 07. July 2020
From the start of the Covid-19 pandemic, Tanzania's President John 'The Bulldozer' Magufuli exposed the fraud behind the Covid-19 testing kits and criticized the mass hysteria in regards to the virus.
Several mainstream media networks including Bloomberg News led an attack against Magufuli's actions regarding how his government has responded to the pandemic. Bloomberg News reporter Antony Sguazzin published 'Africa's 'Bulldozer' Runs Into Covid-19, Claims God on His Side', the title itself already mocks Magufuli for mentioning God when it comes to Covid-19, but Sguazzin conveniently bypasses what Magufuli actually said in his article and criticizes him to the point of hostility:
Tanzania's maverick President John Magufuli has used his strong personality to cow corrupt civil servants and force foreign mining companies to pay millions of dollars in outstanding tax. The coronavirus may be less responsive
What a way for Antony Sguazzin to begin his propaganda piece by calling him the "maverick President":
Last week, he became the first African leader to declare victory over the virus, even though health data haven't been released for more than a month. He's criticized the national laboratory for exaggerating the number of infections, dismissed health experts and discouraged the wearing of masks, all the while saying God will protect Tanzania. Restrictions on social gatherings such as weddings will be lifted from June 29, when schools can reopen
As Squazzin continued his attack by claiming that there were deaths and nighttime burials by health officials in a video published by Al Jazeera that neither confirms or denies the accusations. The video could have been filmed anywhere in the African continent where outbreaks like Ebola and other health crisis have emerged in the past. The US embassy had warned that contracting Covid-19 was "extremely high" in the main city of Dar es Salaam and that hospitals were overwhelmed despite the number of cases being reported by the Tanzanian government at 509 cases and with more than 21 deaths:
But the president's optimism is belied by reports of deaths and nighttime burials by health officials wearing personal protective equipment. Dozens of Tanzanian truck drivers who had to undergo screening at border posts have tested positive. The U.S. Embassy warned last month that the risk of contracting the virus in the main city, Dar es Salaam, male was "extremely high" and that hospitals were overwhelmed
Sguazzin said that Magufuli's response to activists who were detained because of their criticism towards his government of how he was handling Covid-19 pandemic was by intimidating the public:
Nicknamed "the bulldozer" for his no-nonsense approach when he was minister of works, Magufuli has made intimidation and bravado a feature of his presidency since assuming office in 2015. His campaign to fight graft — he often fired people while cameras were rolling — earned him widespread praise and elevated his authority within the ruling Chama Cha Mapinduzi party.

Crackdowns on the media and those who poke fun at the government mean that criticism of how Magufuli is handling the outbreak is mostly restricted to social media. Official information is limited and tightly controlled. At least 13 journalists, students and politicians have been detained since March 23 for distributing information about the virus, Tanzania's Legal and Human Rights Centre said
The 13 journalists, students and politicians who are being held for distributing information about Covid-19 is a human rights issue and extreme to go that far if all allegations are true.
Magufuli's government's stance on the LGBTQ community is also extreme since they jail people up to 30 years in prison if you are convicted, but unfortunately that's happens all over Africa and many countries around the world including in the most brutal dictatorship on the planet who is also a friend to the US is Saudi Arabia, where they execute people from the LGBTQ community but that is rarely mentioned in the mainstream media.
Since Magufuli was elected, he has slashed his own salary from $15,000 a month to $4,000 and reduced his government from 30 to 11 ministries. He also cut excessive government spending in various areas including foreign travel by government officials and canceling the World's AIDs Day in Tanzania and decided to use the funds for AIDS medications.
Magufuli also suspended Independence Day in 2015 to declare a national cleanup day to reduce the spread of cholera and to improve the health system in the country. To increase domestic production, it was reported in 2017 that Tanzania banned exporting unprocessed ores for domestic smelting purposes. Magufuli also amended laws to renegotiate mining contracts or even terminate them if fraud is suspected. It's apparent that Magufuli is a nationalist. Magufuli has done some bad, but he also has done some good, especially when he exposed Covid-19 testing kits as a fraud. Now the Mainstream media is attacking his policies and what he says concerning the Covid-19 consensus. What angered the West and the mainstream media is not what Magufuli is claiming about God, it is what he did to prove that the Covid-19 test kits were inaccurate and that's what Sguazzin forgot to mention. Magufuli has proved to the world that the covid-19 test kits are a fraud and what the World Health Organization (WHO) and the Centers for Disease Control (CDC) claims are on the dangers of the virus is basically false.
Magufuli explains how he tested the test takers by instructing his country's security services to send various samples to the Covid-19 testing labs that were not human:
We took samples from goats, we took samples from sheeps, we took samples from Pawpaws, we even took samples from car oil and we took samples from other different things and we took samples to the laboratory without them knowing and we even named all the samples, like the sample from the car oil, we named it Jabil Hamza, 30 years old, male, the results came back negative. When we took the sample from a jackfruit, we named it Sara Samuel, 45 years old, female. The results came back inconclusive. When we took the samples from a Pawpaw, we named it Elizabeth Ane, 26 years, female, the results from the Pawpaw came back positive, that it has corona. That means the liquid from the pawpaw is positive." We took samples from (a bird type) called Kware, the results came back positive. We took samples from a rabbit, the results came back undeterminent. We took samples from a goat and the results came back positive. We took samples from a sheep and it came back negative and so on and so on
This is where Magufuli made his point:
So now when you see this, you have taken the samples and say they are humans and the results come back positive that they have corona, that means all the pawpaws should be in isolation also and when you take goat samples and they are also positive, that means all the goats that we have here by assumption or maybe the goat with the sample which was taken should also should also be in isolation. and when you take jackfruit (durian) and it's also positive that liquid from the jackfruit (durian) which we named it Elizabeth, meaning Elizabeth the Jackfruit (Durian) that means all the Jackfruits (Durian) should be in isolation also so when you notice something like this, you must know there is a dirty game played in these tests
Magufuli also said that the people who work in the laboratories are most likely bought and paid for by special interests:
That there unbelievable things happening in this country, either the laboratory workers in there are bought by people with money, either they are not well educated which isn't true because this laboratory is used for other diseases, either the samples which are brought in because even the reagents are imported, because even the swambs are also imported, so it's a must that something is actually going on
Magufuli earned instant criticism from US and European media networks on his leadership with allegations of corruption and human rights abuses considering the imprisonment of journalists, students and politicians who criticized his government. Whether corruption in the Tanzanian government is true or not, many countries in Africa are corrupt with dictatorships. There was also regime change operations backed by Western powers including the US when they gave the CIA the green light to set up the assassination of Zaire's President Patrice Lamumba in 1961 and in 1966, the CIA overthrew Ghana's first president under its new independence, Kwame Nkrumah, a pan-Africanist and an anti-imperialist who authored a book titled 'Neo-Colonialism: The Last Stage of Imperialism'. We must also take into account the centuries old European colonialism since the Portuguese built its trading posts in the late 15th century, followed up by US interventions in Africa during the Cold War leading up to the United States Africa Command (AFRICOM) which was created under the George W. Bush regime in 2007. The US military and intelligence apparatus currently have numerous military bases all over Africa in efforts to stop Chinese and Russian influence and to control the natural resources which has basically put the African continent at a disadvantage in comparison to the rest of the world. In this case, Magufuli has actually stood up to the powers that be and took a stand for his people.
Western Imperialism Did Not End: Population Control, Birth Control to Experimenting with Dangerous Vaccines
In 2018, liberal media network, CNN headlined with 'Don't Use Birth Control, 'Tanzania's President Tells Women In The Country' said that "Tanzania's President John Magufuli has told women in the East African nation to stop taking birth control pills because the country needs more people, according to local media reports." Magufuli was quoted in a local newspaper called The Citizen in a public rally saying that "those going for family planning are lazy … they are afraid they will not be able to feed their children. They do not want to work hard to feed a large family and that is why they opt for birth controls and end up with one or two children only." According to CNN, "he was quoted in a local newspaper, The Citizen, as saying that those advocating for birth control were foreign and had sinister motives."Which by all means is true.
Magufuli's understands how the depopulation agenda works. CNN mentions Jacqueline Mahon the representative for Tanzania for the United Nations Population Fund (UNFPA) who was present at the time at least according to The Citizen quoted Magufuli saying that "I have traveled to Europe and I have seen the effects of birth control. In some countries they are now struggling with declining population. They have no labor force." Then of course, in an old propaganda tactic which CNN loves to use, they criticized the President on other various issues including his stance on how women lawmakers should dress:
In another development, the speaker of the Tanzanian parliament banned female lawmakers from wearing fake nails and eyelashes in parliament. "With the powers vested in me by the Constitution of the United Republic of Tanzania, I now ban all MPs with false eyelashes and false finger nails from stepping into Parliament," Job Ndugai said, a day after Magufuli's comments. The new rules also ban women MPs from wearing short dresses and jeans. Female visitors to parliament are also expected to adhere to the dress code
In September 2018, the World Economic Forum (WEF) website headlined with 'Bill Gates has a warning about population growth' it began with "rapid population growth in some of Africa's poorest countries could put at risk future progress towards reducing global poverty and improving health, according to a report by the philanthropic foundation of Bill Gates."
The site quoted what Gates had told reporters "population growth in Africa is a challenge." The WEF article mentioned what the Bill and Melinda Gates foundation's own report had discovered in their research and it "found that poverty in Africa is increasingly concentrated in a few countries, which also have among the fastest-growing populations in the world." The report claimed that "by 2050, it projected, more than 40 percent of world's extremely poor people will live in just two countries: Democratic Republic of the Congo and Nigeria." Gates was asked about growing populations and an increase of poverty in Africa and he said that access to birth control combined with investments in health and education for the younger generation was necessary. Gates said that "the biggest things are the modern tools of contraception" and "If you have those things available then people have more control over being able to space their children."
Forbes magazine recently published 'Bill And Melinda Gates Have Sharp Words For U.S.' Lack Of Leadership Role In Fighting Pandemic' on a virtual Forbes philanthropy summit with the genocidal power couple, Melinda Gates spoke on who should get the vaccines first, and they are black and the indigenous people:
There are 60 million healthcare workers [around the world]. They deserve to get the vaccine first, they're the ones dealing with this on the front lines, trying to keep us all safe. And then you have to start to tier from there, based on the countries and the populations. Here in the United States, it's going to be Black people who really should get it first and many indigenous people, as well as people with underlying symptoms, and then elderly people
In other words, black and the indigenous people will be guinea pigs once again.
Forbes also reported that "The couple, whose Bill and Melinda Gates Foundation has committed more than $350 million to fight the coronavirus, plans to utilize two nonprofits—The Global Fund To Fight AIDS, Tuberculosis and Malaria, and Gavi, the Vaccine Alliance—to help equitably distribute therapeutics and vaccines to developing countries." There is good news in regards to Africa as Fox news reported about the Covid-19 vaccine trials in South Africa 'Protest versus Africa's 1st COVID-19 vaccine test shows fear' said that "Protesters against Africa's first COVID-19 vaccine trial burned their face masks Wednesday as experts note a worrying level of resistance and misinformation around testing on the continent" and that the "Anti-vaccine sentiment in Africa is "the worst I've ever seen," the CEO of the GAVI vaccine alliance, Seth Berkley, told an African Union vaccine conference last week." The Fox news report explains why the African people is concerned:
But the small band of demonstrators who gathered Wednesday at the University of the Witwatersrand, where the trial is based, reflect long-running fears among some in Africa over testing drugs on people who don't understand the risks.

"The people chosen as volunteers for the vaccination, they look as if they're from poor backgrounds, not qualified enough to understand" protest organizer Phapano Phasha told The Associated Press ahead of the event. "We believe they are manipulating the vulnerable"
The report also mentioned the controversial French doctor, Jean-Paul Mira, head of intensive care at Cochin hospital in Paris said "If I can be provocative, shouldn't we be doing this study in Africa, where there are no masks, no treatments, no resuscitation?" comparing the corona virus to previous AIDS studies: "In prostitutes, we try things because we know that they are highly exposed and that they do not protect themselves."
The imperial mentality by the west to control Africa's population growth and to test Africans with vaccines has been proven time and time again to be dangerous and problematic for the African people. Tanzania's president John Magufuli has helped expose Western intentions in Africa especially when it comes to the Covid-19 testing kits giving false positive results. The mainstream media quickly criticizes those who do not follow Western instituted depopulation programs from the US and Europe such as Magufuli who actually did something right in the face of Covid-19 hysteria. Magufuli is now the subject of Western media criticism and mockery not because he mentioned God, it's because he is not following the program, it's pretty obvious at this point.
Author:
Timothy Alexander Guzman writes on his blog, Silent Crow News, where this article was originally published. He is a frequent contributor to Global Research. The original source of this article is Copyright © Timothy Alexander Guzman, Global Research, 2020
All images in this article are from SCN
* Note to readers: Forward this article to your email lists. Crosspost on your blog site, internet fora etc.
===
COVID19 PCR Tests are Scientifically Meaningless Though the whole world relies on RT-PCR to "diagnose" Sars-Cov-2 infection, the science is clear: they are not fit for purpose
By Torsten Engelbrecht and Konstantin Demeter - 27. June 2020
Lockdowns and hygienic measures around the world are based on numbers of cases and mortality rates created by the so-called SARS-CoV-2 RT-PCR tests used to identify "positive" patients, whereby "positive" is usually equated with "infected."
But looking closely at the facts, the conclusion is that these PCR tests are meaningless as a diagnostic tool to determine an alleged infection by a supposedly new virus called SARS-CoV-2.
Unfounded "Test, test, test,…" mantra
At the media briefing on COVID-19 on March 16, 2020, the WHO Director General Dr Tedros Adhanom Ghebreyesus said:
We have a simple message for all countries: test, test, test."
The message was spread through headlines around the world, for instance by Reuters and the BBC.
Still on the 3 of May, the moderator of the heute journal — one of the most important news magazines on German television— was passing the mantra of the corona dogma on to his audience with the admonishing words:
Test, test, test—that is the credo at the moment, and it is the only way to really understand how much the coronavirus is spreading."
This indicates that the belief in the validity of the PCR tests is so strong that it equals a religion that tolerates virtually no contradiction.
But it is well known that religions are about faith and not about scientific facts. And as Walter Lippmann, the two-time Pulitzer Prize winner and perhaps the most influential journalist of the 20th century said: "Where all think alike, no one thinks very much."
So to start, it is very remarkable that Kary Mullis himself, the inventor of the Polymerase Chain Reaction (PCR) technology, did not think alike. His invention got him the Nobel prize in chemistry in 1993.
Unfortunately, Mullis passed away last year at the age of 74, but there is no doubt that the biochemist regarded the PCR as inappropriate to detect a viral infection.
The reason is that the intended use of the PCR was, and still is, to apply it as a manufacturing technique, being able to replicate DNA sequences millions and billions of times, and not as a diagnostic tool to detect viruses.
How declaring virus pandemics based on PCR tests can end in disaster was described by Gina Kolata in her 2007 New York Times article Faith in Quick Test Leads to Epidemic That Wasn't.
Lack of a valid gold standard
Moreover, it is worth mentioning that the PCR tests used to identify so-called COVID-19 patients presumably infected by what is called SARS-CoV-2 do not have a valid gold standard to compare them with.
This is a fundamental point. Tests need to be evaluated to determine their preciseness — strictly speaking their "sensitivity"[1] and "specificity" — by comparison with a "gold standard," meaning the most accurate method available.
As an example, for a pregnancy test the gold standard would be the pregnancy itself. But as Australian infectious diseases specialist Sanjaya Senanayake, for example, stated in an ABC TV interview in an answer to the question "How accurate is the [COVID-19] testing?":
If we had a new test for picking up [the bacterium] golden staph in blood, we've already got blood cultures, that's our gold standard we've been using for decades, and we could match this new test against that. But for COVID-19 we don't have a gold standard test."
Jessica C. Watson from Bristol University confirms this. In her paper "Interpreting a COVID-19 test result", published recently in The British Medical Journal, she writes that there is a "lack of such a clear-cut 'gold-standard' for COVID-19 testing."
But instead of classifying the tests as unsuitable for SARS-CoV-2 detection and COVID-19 diagnosis, or instead of pointing out that only a virus, proven through isolation and purification, can be a solid gold standard, Watson claims in all seriousness that, "pragmatically" COVID-19 diagnosis itself, remarkably including PCR testing itself, "may be the best available 'gold standard'." But this is not scientifically sound.
Apart from the fact that it is downright absurd to take the PCR test itself as part of the gold standard to evaluate the PCR test, there are no distinctive specific symptoms for COVID-19, as even people such as Thomas Löscher, former head of the Department of Infection and Tropical Medicine at the University of Munich and member of the Federal Association of German Internists, conceded to us[2].
And if there are no distinctive specific symptoms for COVID-19, COVID-19 diagnosis — contrary to Watson's statement — cannot be suitable for serving as a valid gold standard.
In addition, "experts" such as Watson overlook the fact that only virus isolation, i.e. an unequivocal virus proof, can be the gold standard.
That is why I asked Watson how COVID-19 diagnosis "may be the best available gold standard," if there are no distinctive specific symptoms for COVID-19, and also whether the virus itself, that is virus isolation, wouldn't be the best available/possible gold standard. But she hasn't answered these questions yet – despite multiple requests. And she has not yet responded to our rapid response post on her article in which we address exactly the same points, either, though she wrote us on June 2nd: "I will try to post a reply later this week when I have a chance."
No proof for the RNA being of viral origin
Now the question is: What is required first for virus isolation/proof? We need to know where the RNA for which the PCR tests are calibrated comes from.
As textbooks (e.g., White/Fenner. Medical Virology, 1986, p. 9) as well as leading virus researchers such as Luc Montagnier or Dominic Dwyer state, particle purification — i.e. the separation of an object from everything else that is not that object, as for instance Nobel laureate Marie Curie purified 100 mg of radium chloride in 1898 by extracting it from tons of pitchblende — is an essential pre-requisite for proving the existence of a virus, and thus to prove that the RNA from the particle in question comes from a new virus.
The reason for this is that PCR is extremely sensitive, which means it can detect even the smallest pieces of DNA or RNA — but it cannot determine where these particles came from. That has to be determined beforehand.
And because the PCR tests are calibrated for gene sequences (in this case RNA sequences because SARS-CoV-2 is believed to be a RNA virus), we have to know that these gene snippets are part of the looked-for virus. And to know that, correct isolation and purification of the presumed virus has to be executed.
Hence, we have asked the science teams of the relevant papers which are referred to in the context of SARS-CoV-2 for proof whether the electron-microscopic shots depicted in their in vitro experiments show purified viruses.
But not a single team could answer that question with "yes" — and NB., nobody said purification was not a necessary step. We only got answers like "No, we did not obtain an electron micrograph showing the degree of purification" (see below).
We asked several study authors "Do your electron micrographs show the purified virus?", they gave the following responses:
Study 1: Leo L. M. Poon; Malik Peiris. "Emergence of a novel human coronavirus threatening human health" Nature Medicine, March 2020
Replying Author: Malik Peiris
Date: May 12, 2020
Answer: "The image is the virus budding from an infected cell. It is not purified virus."
Study 2: Myung-Guk Han et al. "Identification of Coronavirus Isolated from a Patient in Korea with COVID-19", Osong Public Health and Research Perspectives, February 2020
Replying Author: Myung-Guk Han
Date: May 6, 2020
Answer: "We could not estimate the degree of purification because we do not purify and concentrate the virus cultured in cells."
Study 3: Wan Beom Park et al. "Virus Isolation from the First Patient with SARS-CoV-2 in Korea", Journal of Korean Medical Science, February 24, 2020
Replying Author: Wan Beom Park
Date: March 19, 2020
Answer: "We did not obtain an electron micrograph showing the degree of purification."
Study 4: Na Zhu et al., "A Novel Coronavirus from Patients with Pneumonia in China", 2019, New England Journal of Medicine, February 20, 2020
Replying Author: Wenjie Tan
Date: March 18, 2020
Answer: "[We show] an image of sedimented virus particles, not purified ones."
Regarding the mentioned papers it is clear that what is shown in the electron micrographs (EMs) is the end result of the experiment, meaning there is no other result that they could have made EMs from.
That is to say, if the authors of these studies concede that their published EMs do not show purified particles, then they definitely do not possess purified particles claimed to be viral. (In this context, it has to be remarked that some researchers use the term "isolation" in their papers, but the procedures described therein do not represent a proper isolation (purification) process. Consequently, in this context the term "isolation" is misused).
Thus, the authors of four of the principal, early 2020 papers claiming discovery of a new coronavirus concede they had no proof that the origin of the virus genome was viral-like particles or cellular debris, pure or impure, or particles of any kind. In other words, the existence of SARS-CoV-2 RNA is based on faith, not fact.
We have also contacted Dr Charles Calisher, who is a seasoned virologist. In 2001, Science published an "impassioned plea…to the younger generation" from several veteran virologists, among them Calisher, saying that:
[modern virus detection methods like] sleek polymerase chain reaction […] tell little or nothing about how a virus multiplies, which animals carry it, [or] how it makes people sick. [It is] like trying to say whether somebody has bad breath by looking at his fingerprint."[3]
And that's why we asked Dr Calisher whether he knows one single paper in which SARS-CoV-2 has been isolated and finally really purified. His answer:
I know of no such a publication. I have kept an eye out for one."[4]
This actually means that one cannot conclude that the RNA gene sequences, which the scientists took from the tissue samples prepared in the mentioned in vitro trials and for which the PCR tests are finally being "calibrated," belong to a specific virus — in this case SARS-CoV-2.
In addition, there is no scientific proof that those RNA sequences are the causative agent of what is called COVID-19.
In order to establish a causal connection, one way or the other, i.e. beyond virus isolation and purification, it would have been absolutely necessary to carry out an experiment that satisfies the four Koch's postulates. But there is no such experiment, as Amory Devereux and Rosemary Frei recently revealed for OffGuardian.
The necessity to fulfill these postulates regarding SARS-CoV-2 is demonstrated not least by the fact that attempts have been made to fulfill them. But even researchers claiming they have done it, in reality, did not succeed.
One example is a study published in Nature on May 7. This trial, besides other procedures which render the study invalid, did not meet any of the postulates.
For instance, the alleged "infected" laboratory mice did not show any relevant clinical symptoms clearly attributable to pneumonia, which according to the third postulate should actually occur if a dangerous and potentially deadly virus was really at work there. And the slight bristles and weight loss, which were observed temporarily in the animals are negligible, not only because they could have been caused by the procedure itself, but also because the weight went back to normal again.
Also, no animal died except those they killed to perform the autopsies. And let's not forget: These experiments should have been done before developing a test, which is not the case.
Revealingly, none of the leading German representatives of the official theory about SARS-Cov-2/COVID-19 — the Robert Koch-Institute (RKI), Alexander S. Kekulé (University of Halle), Hartmut Hengel and Ralf Bartenschlager (German Society for Virology), the aforementioned Thomas Löscher, Ulrich Dirnagl (Charité Berlin) or Georg Bornkamm (virologist and professor emeritus at the Helmholtz-Zentrum Munich) — could answer the following question I have sent them:
If the particles that are claimed to be to be SARS-CoV-2 have not been purified, how do you want to be sure that the RNA gene sequences of these particles belong to a specific new virus?
Particularly, if there are studies showing that substances such as antibiotics that are added to the test tubes in the in vitro experiments carried out for virus detection can "stress" the cell culture in a way that new gene sequences are being formed that were not previously detectable — an aspect that Nobel laureate Barbara McClintock already drew attention to in her Nobel Lecture back in 1983.
It should not go unmentioned that we finally got the Charité – the employer of Christian Drosten, Germany's most influential virologist in respect of COVID-19, advisor to the German government and co-developer of the PCR test which was the first to be "accepted" (not validated!) by the WHO worldwide – to answer questions on the topic.
But we didn't get answers until June 18, 2020, after months of non-response. In the end, we achieved it only with the help of Berlin lawyer Viviane Fischer.
Regarding our question "Has the Charité convinced itself that appropriate particle purification was carried out?," the Charité concedes that they didn't use purified particles.
And although they claim "virologists at the Charité are sure that they are testing for the virus," in their paper (Corman et al.) they state:
RNA was extracted from clinical samples with the MagNA Pure 96 system (Roche, Penzberg, Germany) and from cell culture supernatants with the viral RNA mini kit (QIAGEN, Hilden, Germany),"
Which means they just assumed the RNA was viral.
Incidentally, the Corman et al. paper, published on January 23, 2020 didn't even go through a proper peer review process, nor were the procedures outlined therein accompanied by controls — although it is only through these two things that scientific work becomes really solid.
Irrational test results
It is also certain that we cannot know the false positive rate of the PCR tests without widespread testing of people who certainly do not have the virus, proven by a method which is independent of the test (having a solid gold standard).
Therefore, it is hardly surprising that there are several papers illustrating irrational test results.
For example, already in February the health authority in China's Guangdong province reported that people have fully recovered from illness blamed on COVID-19, started to test "negative," and then tested "positive" again.
A month later, a paper published in the Journal of Medical Virology showed that 29 out of 610 patients at a hospital in Wuhan had 3 to 6 test results that flipped between "negative", "positive" and "dubious".
A third example is a study from Singapore in which tests were carried out almost daily on 18 patients and the majority went from "positive" to "negative" back to "positive" at least once, and up to five times in one patient.
Even Wang Chen, president of the Chinese Academy of Medical Sciences, conceded in February that the PCR tests are "only 30 to 50 per cent accurate"; while Sin Hang Lee from the Milford Molecular Diagnostics Laboratory sent a letter to the WHO's coronavirus response team and to Anthony S. Fauci on March 22, 2020, saying that:
It has been widely reported in the social media that the RT-qPCR [Reverse Transcriptase quantitative PCR] test kits used to detect SARSCoV-2 RNA in human specimens are generating many false positive results and are not sensitive enough to detect some real positive cases."
In other words, even if we theoretically assume that these PCR tests can really detect a viral infection, the tests would be practically worthless, and would only cause an unfounded scare among the "positive" people tested.
This becomes also evident considering the positive predictive value (PPV).
The PPV indicates the probability that a person with a positive test result is truly "positive" (ie. has the supposed virus), and it depends on two factors: the prevalence of the virus in the general population and the specificity of the test, that is the percentage of people without disease in whom the test is correctly "negative" (a test with a specificity of 95% incorrectly gives a positive result in 5 out of 100 non-infected people).
With the same specificity, the higher the prevalence, the higher the PPV.
In this context, on June 12 2020, the journal Deutsches Ärzteblatt published an article in which the PPV has been calculated with three different prevalence scenarios.
The results must, of course, be viewed very critically, first because it is not possible to calculate the specificity without a solid gold standard, as outlined, and second because the calculations in the article are based on the specificity determined in the study by Jessica Watson, which is potentially worthless, as also mentioned.
But if you abstract from it, assuming that the underlying specificity of 95% is correct and that we know the prevalence, even the mainstream medical journal Deutsches Ärzteblatt reports that the so-called SARS-CoV-2 RT-PCR tests may have "a shockingly low" PPV.
In one of the three scenarios, figuring with an assumed prevalence of 3%, the PPV was only 30 percent, which means that 70 percent of the people tested "positive" are not "positive" at all. Yet "they are prescribed quarantine," as even the Ärzteblatt notes critically.
In a second scenario of the journal's article, a prevalence of rate of 20 percent is assumed. In this case they generate a PPV of 78 percent, meaning that 22 percent of the "positive" tests are false "positives."
That would mean: If we take the around 9 million people who are currently considered "positive" worldwide — supposing that the true "positives" really have a viral infection — we would get almost 2 million false "positives."
All this fits with the fact that the CDC and the FDA, for instance, concede in their files that the so-called "SARS-CoV-2 RT-PCR tests" are not suitable for SARS-CoV-2 diagnosis.
In the "CDC 2019-Novel Coronavirus (2019-nCoV) Real-Time RT-PCR Diagnostic Panel" file from March 30, 2020, for example, it says:
Detection of viral RNA may not indicate the presence of infectious virus or that 2019-nCoV is the causative agent for clinical symptoms"
And:
This test cannot rule out diseases caused by other bacterial or viral pathogens."
And the FDA admits that:
positive results […] do not rule out bacterial infection or co-infection with other viruses. The agent detected may not be the definite cause of disease."
Remarkably, in the instruction manuals of PCR tests we can also read that they are not intended as a diagnostic test, as for instance in those by Altona Diagnostics and Creative Diagnostics[5].
To quote another one, in the product announcement of the LightMix Modular Assays produced by TIB Molbiol — which were developed using the Corman et al. protocol — and distributed by Roche we can read:
These assays are not intended for use as an aid in the diagnosis of coronavirus infection"
And:
For research use only. Not for use in diagnostic procedures."
Where is the evidence that the tests can measure the "viral load"?
There is also reason to conclude that the PCR test from Roche and others cannot even detect the targeted genes.
Moreover, in the product descriptions of the RT-qPCR tests for SARS-COV-2 it says they are "qualitative" tests, contrary to the fact that the "q" in "qPCR" stands for "quantitative." And if these tests are not "quantitative" tests, they don't show how many viral particles are in the body.
That is crucial because, in order to even begin talking about actual illness in the real world not only in a laboratory, the patient would need to have millions and millions of viral particles actively replicating in their body.
That is to say, the CDC, the WHO, the FDA or the RKI may assert that the tests can measure the so-called "viral load," i.e. how many viral particles are in the body. "But this has never been proven. That is an enormous scandal," as the journalist Jon Rappoport points out.
This is not only because the term "viral load" is deception. If you put the question "what is viral load?" at a dinner party, people take it to mean viruses circulating in the bloodstream. They're surprised to learn it's actually RNA molecules.
Also, to prove beyond any doubt that the PCR can measure how much a person is "burdened" with a disease-causing virus, the following experiment would have had to be carried out (which has not yet happened):
You take, let's say, a few hundred or even thousand people and remove tissue samples from them. Make sure the people who take the samples do not perform the test.The testers will never know who the patients are and what condition they're in. The testers run their PCR on the tissue samples. In each case, they say which virus they found and how much of it they found. Then, for example, in patients 29, 86, 199, 272, and 293 they found a great deal of what they claim is a virus. Now we un-blind those patients. They should all be sick, because they have so much virus replicating in their bodies. But are they really sick — or are they fit as a fiddle?
With the help of the aforementioned lawyer Viviane Fischer, I finally got the Charité to also answer the question of whether the test developed by Corman et al. — the so-called "Drosten PCR test" — is a quantitative test.
But the Charité was not willing to answer this question "yes". Instead, the Charité wrote:
If real-time RT-PCR is involved, to the knowledge of the Charité in most cases these are […] limited to qualitative detection."
Furthermore, the "Drosten PCR test" uses the unspecific E-gene assay as preliminary assay, while the Institut Pasteur uses the same assay as confirmatory assay.
According to Corman et al., the E-gene assay is likely to detect all Asian viruses, while the other assays in both tests are supposed to be more specific for sequences labelled "SARS-CoV-2".
Besides the questionable purpose of having either a preliminary or a confirmatory test that is likely to detect all Asian viruses, at the beginning of April the WHO changed the algorithm, recommending that from then on a test can be regarded as "positive" even if just the E-gene assay (which is likely to detect all Asian viruses!) gives a "positive" result.
This means that a confirmed unspecific test result is officially sold as specific.
That change of algorithm increased the "case" numbers. Tests using the E-gene assay are produced for example by Roche, TIB Molbiol and R-Biopharm.
High Cq values make the test results even more meaningless
Another essential problem is that many PCR tests have a "cycle quantification" (Cq) value of over 35, and some, including the "Drosten PCR test", even have a Cq of 45.
The Cq value specifies how many cycles of DNA replication are required to detect a real signal from biological samples.
"Cq values higher than 40 are suspect because of the implied low efficiency and generally should not be reported," as it says in the MIQE guidelines.
MIQE stands for "Minimum Information for Publication of Quantitative Real-Time PCR Experiments", a set of guidelines that describe the minimum information necessary for evaluating publications on Real-Time PCR, also called quantitative PCR, or qPCR.
The inventor himself, Kary Mullis, agreed, when he stated:
If you have to go more than 40 cycles to amplify a single-copy gene, there is something seriously wrong with your PCR."
The MIQE guidelines have been developed under the aegis of Stephen A. Bustin, Professor of Molecular Medicine, a world-renowned expert on quantitative PCR and author of the book A-Z of Quantitative PCR which has been called "the bible of qPCR."
In a recent podcast interview Bustin points out that "the use of such arbitrary Cq cut-offs is not ideal, because they may be either too low (eliminating valid results) or too high (increasing false "positive" results)."
And, according to him, a Cq of 20 to 30 should be aimed at, and there is concern regarding the reliability of the results for any Cq over 35.
If the Cq value gets too high, it becomes difficult to distinguish real signal from background, for example due to reactions of primers and fluorescent probes, and hence there is a higher probability of false positives.
Moreover, among other factors that can alter the result, before starting with the actual PCR, in case you are looking for presumed RNA viruses such as SARS-CoV-2, the RNA must be converted to complementary DNA (cDNA) with the enzyme Reverse Transcriptase—hence the "RT" at the beginning of "PCR" or "qPCR."
But this transformation process is "widely recognized as inefficient and variable," as Jessica Schwaber from the Centre for Commercialization of Regenerative Medicine in Toronto and two research colleagues pointed out in a 2019 paper.
Stephen A. Bustin acknowledges problems with PCR in a comparable way.
For example, he pointed to the problem that in the course of the conversion process (RNA to cDNA) the amount of DNA obtained with the same RNA base material can vary widely, even by a factor of 10 (see above interview).
Considering that the DNA sequences get doubled at every cycle, even a slight variation becomes magnified and can thus alter the result, annihilating the test's reliable informative value.
So how can it be that those who claim the PCR tests are highly meaningful for so-called COVID-19 diagnosis blind out the fundamental inadequacies of these tests—even if they are confronted with questions regarding their validity?
Certainly, the apologists of the novel coronavirus hypothesis should have dealt with these questions before throwing the tests on the market and putting basically the whole world under lockdown, not least because these are questions that come to mind immediately for anyone with even a spark of scientific understanding.
Thus, the thought inevitably emerges that financial and political interests play a decisive role for this ignorance about scientific obligations. NB, the WHO, for example has financial ties with drug companies, as the British Medical Journal showed in 2010.
And experts criticize "that the notorious corruption and conflicts of interest at WHO have continued, even grown" since then. The CDC as well, to take another big player, is obviously no better off.
Finally, the reasons and possible motives remain speculative, and many involved surely act in good faith; but the science is clear: The numbers generated by these RT-PCR tests do not in the least justify frightening people who have been tested "positive" and imposing lockdown measures that plunge countless people into poverty and despair or even drive them to suicide.
And a "positive" result may have serious consequences for the patients as well, because then all non-viral factors are excluded from the diagnosis and the patients are treated with highly toxic drugs and invasive intubations. Especially for elderly people and patients with pre-existing conditions such a treatment can be fatal, as we have outlined in the article "Fatal Therapie."
Without doubt eventual excess mortality rates are caused by the therapy and by the lockdown measures, while the "COVID-19" death statistics comprise also patients who died of a variety of diseases, redefined as COVID-19 only because of a "positive" test result whose value could not be more doubtful.
NOTES:-
[1] Sensitivity is defined as the proportion of patients with disease in whom the test is positive; and specificity is defined as the proportion of patients without disease in whom the test is negative.
[2] E-mail from Prof. Thomas Löscher from March 6, 2020
[3] Martin Enserink. Virology. Old guard urges virologists to go back to basics, Science, July 6, 2001, p. 24
[4] E-mail from Charles Calisher from May 10, 2020
[5] Creative Diagnostics, SARS-CoV-2 Coronavirus Multiplex RT-qPCR Kit
Torsten Engelbrecht is an award-winning journalist and author from Hamburg, Germany. In 2006 he co-authored Virus-Mania with Dr Klaus Kohnlein, and in 2009 he won the German Alternate Media Award. He has also written for Rubikon, Süddeutsche Zeitung, Financial Times Deutschland and many others.
Konstantin Demeter is a freelance photographer and an independent researcher. Together with the journalist Torsten Engelbrecht he has published articles on the "COVID-19" crisis in the online magazine Rubikon, as well as contributions on the monetary system, geopolitics, and the media in Swiss Italian newspapers.
===
Was the COVID-19 Test Meant to Detect a Virus?
By Celia Farber - 07.
The Corona Simulation Machine: Why the Inventor of The "Corona Test" Would Have Warned Us Not To Use It To Detect A Virus
"Scientists are doing an awful lot of damage to the world in the name of helping it. I don't mind attacking my own fraternity because I am ashamed of it." –Kary Mullis, Inventor of Polymerase Chain Reaction
What do we mean when we say somebody has 'tested positive' for the Corona Virus? The answer would astound you. But getting this "answer" is like getting to a very rare mushroom that only grows above 200 feet on a Sequoia tree in the forbidden forest.
I say that for dramatic effect, but also because I wound up, against all odds, finding it.
Every day I wake up and work at shedding one more layer of ignorance —by listening carefully. I got lucky with scientists many years ago; Epic, incredible scientists, happening to cross my path when nobody else wanted to talk to them. Now their names are emerging, their warnings and corrections crystallizing. True "science" (the nature of the natural world) is never bad news. Globalist science is nothing but bad news.
The reason Bill Gates wants you to believe a Corona Virus will exterminate over 450 million people is that he hates nature, God, and you. (A subjective interpretation.)
Why is that? You'd have to ask his psychiatrist.
But let's talk about the latest terror bomb detonated by Global Atheist PC Creeps upon your perfectly good, free life as a US citizen in 2020, governed by a President who does not think backwards.
How many of us are "infected" with this novel Corona virus, and how scared should we be?
First, a spiritual law: Anything that tries to frighten you comes from "opposition," in spiritual battle. It's not the Holy Spirit, period. Ignore its threats and keep your wits about you. You don't have to shout, "Stay safe!' to your neighbors. We are safe. We have an immune system that is a miracle like The Sistine Chapel. It withstands toxic, microbial inundation on a grand scale at all times, while operating a super-highway of adaptive life-sustaining genetic information, on cellular bridges, emitting telegrams of vital evolutionary code, slandered as "viruses" or "retroviruses."
People die—yes. But people don't die the way Bill Gates would have you believe, at the mercy of malicious, predatory pathogens, "lurking" on every surface, and especially other humans. That's not "science." That's social engineering. Terrorism.
Let's proceed.
What do we mean when we say a person "tests positive" for Covid-19?
We don't actually mean they have been found to "have" it.
We've been hijacked by our technologies, but left illiterate about what they actually mean. In this case, I am in the rare position of having known, spent time with, and interviewed the inventor of the method used in the presently available Covid-19 tests, which is called PCR, (Polymerase Chain Reaction.)
His name was Kary B. Mullis, and he was one of the warmest, funniest, most eclectic-minded people I ever met, in addition to being a staunch critic of HIV "science," and an unlikely Nobel Laureate, i.e. a "genius."
One time, in 1994, when I called to talk to him about how PCR was being weaponized to "prove," almost a decade after it was asserted, that HIV caused AIDS, he actually came to tears.
The people who have taken all your freedoms away in recent weeks, they're social engineers, politicians, globalist thought leaders, bankers, WHO fanatics, and the like. Their army is composed of "mainstream media," which is now literally a round-the-clock perfect propaganda machine for the Gates-led Pandemic Reich.
Kary Mullis was a scientist. He never spoke like a globalist, and said once, memorably, when accused of making statements about HIV that could endanger lives: "I'm a scientist. I'm not a lifeguard." That's a very important line in the sand. Somebody who goes around claiming they are "saving lives," is a very dangerous animal, and you should run in the opposite direction when you encounter them. Their weapon is fear, and their favorite word is "could." They entrap you with a form of bio-debt, creating simulations of every imaginable thing that "could" happen, yet hasn't. Bill Gates has been waiting a long time for a virus with this much, as he put it, "pandemic potential." But Gates has a problem, and it's called PCR.
Of Mullis' invention, Polymerase Chain Reaction, the London Observer wrote:
"Not since James Watt walked across Glasgow Green in 1765 and realized that the secondary steam condenser would transform steam power, an inspiration that set loose the industrial revolution, has a single, momentous idea been so well recorded in time and place."
What does HIV have to do with Covid-19?
PCR played a central role in the HIV war (a war you don't know about, that lasted 22 years, between Globalist post-modern HIV scientists and classical scientists.) The latter lost the war. Unless you count being correct as winning. The relentless violence finally silenced the opposition, and it seemed nobody would ever learn who these scientists were, or why they fought this thing so adamantly and passionately.
And PCR, though its inventor died last year, and isn't here to address it, plays a central role in Corona terrorism.
Here is an outtake from an article I published in SPIN, in 1994, about Kary Mullis, PCR, HIV and…Tony Fauci:
"PCR has also had a great impact on the field of AIDS, or rather, HIV research. PCR can, among other things, detect HIV in people who test negative to the HIV antibody test.
The word "eccentric" seems to come up often in connection with Mullis' name: His first published scientific paper, in the premier scientific journal Nature in 1986, described how he viewed the universe while on LSD – pocked with black holes containing antimatter, for which time runs backward. He has been known to show photographs of nude girlfriends during his lectures, their bodies traced with Mandelbrot fractal patterns. And as a side project, he is developing a company which sells lockets containing the DNA of rock stars. But it is his views on AIDS that have really set the scientific establishment fuming.
Mullis, like his friend and colleague Dr. Peter Duesberg, does not believe that AIDS is caused by the retrovirus HIV. He is a long-standing member of the Group for the Reappraisal of the HIV-AIDS Hypothesis, the 500-member protest organization pushing for a re-examination of the cause of AIDS.
One of Duesberg's strongest arguments in the debate has been that the HIV virus is barely detectable in people who suffer from AIDS. Ironically, when PCR was applied to HIV research, around 1989, researchers claimed to have put this complaint to rest. Using the new technology, they were suddenly able to see viral particles in the quantities they couldn't see before. Scientific articles poured forth stating that HIV was now 100 times more prevalent than was previously thought. But Mullis himself was unimpressed. "PCR made it easier to see that certain people are infected with HIV," he told Spin in 1992, "and some of those people came down with symptoms of AIDS. But that doesn't begin even to answer the question, 'Does HIV cause it?'"
Mullis then went on to echo one of Duesberg's most controversial claims. "Human beings are full of retroviruses," he said, "We don't know if it is hundreds or thousands or hundreds of thousands. We've only recently started to look for them. But they've never killed anybody before. People have always survived retroviruses."
Mullis challenged the popular wisdom that the disease-causing mechanisms of HIV are simply too "mysterious" to comprehend. "The mystery of that damn virus," he said at the time, "has been generated by the $2 billion a year they spend on it. You take any other virus, and you spend $2 billion, and you can make up some great mysteries about it too."
Like so many great scientific discoveries, the idea for PCR came suddenly, as if by direct transmission from another realm. It was during a late-night drive in 1984, the same year, ironically, that HIV was announced to be the "probable" cause of AIDS.
"I was just driving and thinking about ideas and suddenly I saw it," Mullis recalls. "I saw the polymerase chain reaction as clear as if it were up on a blackboard in my head, so I pulled over and started scribbling." A chemist friend of his was asleep in the car, and, as Mullis described in a recent special edition of Scientific American: "Jennifer objected groggily to the delay and the light, but I exclaimed I had discovered something fantastic. Unimpressed, she went back to sleep."
Mullis kept scribbling calculations, right there in the car, until the formula for DNA amplification was complete. The calculation was based on the concept of "reiterative exponential growth processes," which Mullis had picked up from working with computer programs. After much table-pounding, he convinced the small California biotech company he was working for, Cetus, that he was on to something. Good thing they finally listened: They sold the patent for PCR to Hoffman-LaRoche for the staggering sum of $300 million – the most money ever paid for a patent. Mullis meanwhile received a $10,000 bonus.
Mullis's mother reports that as a child, her lively son got into all kinds of trouble – shutting down the house's electricity, building rockets, and blasting small frogs hundreds of feet into the air. These days, he likes to surf, rollerblade, take pictures, party with his friends – most of whom are not scientists – and above all, he loves to write.
Mullis is notoriously difficult to track down and interview. I had left several messages on his answering machine at home but had gotten no response. Finally, I called him in the late evening, and he picked up, in the middle of bidding farewell to some dinner guests. He insisted he would not give me an interview, but after a while, a conversation was underway, and I asked if I couldn't just please turn my tape recorder on. "Oh, what the hell," he gruffed. "Turn the fucker on."
Our talk focused on AIDS. Though Mullis has not been particularly vocal about his HIV skepticism, his convictions have not, to his credit, been muddled or softened by his recent success and mainstream acceptability. He seems to revel in his newly acquired power. "They can't pooh-pooh me now, because of who I am," he says with a chuckle – and by all accounts, he's using that power effectively.
When ABC's "Nightline" approached Mullis about participating in a documentary on himself, he instead urged them to focus their attention on the HIV debate. "That's a much more important story," he told the producers, who up to that point had never acknowledged the controversy. In the end, "Nightline" ran a two-part series, the first on Kary Mullis, the second on the HIV debate. Mullis was hired by ABC for a two-week period, to act as their scientific consultant and direct them to sources.
The show was superb, and represented a historic turning point, possibly even the end of the seven-year media blackout on the HIV debate. But it still didn't fulfill Mullis' ultimate fantasy. "What ABC needs to do," says Mullis, "is talk to [Chairman of the National Institutes of Allergy and Infectious Diseases (NIAID) Dr. Anthony] Fauci and [Dr. Robert] Gallo [one of the discoverers of HIV] and show that they're assholes, which I could do in ten minutes."
But I point out, Gallo will refuse to discuss the HIV debate, just as he's always done.
"I know he will," Mullis shoots back, anger rising in his voice. "But you know what? I would be willing to chase the little bastard from his car to his office and say, 'This is Kary Mullis trying to ask you a goddamn simple question,' and let the cameras follow. If people think I'm a crazy person, that's okay. But here's a Nobel Prize-winner trying to ask a simple question from those who spent $22 billion and killed 100,000 people. It has to be on TV. It's a visual thing. I'm not unwilling to do something like that."
He pauses, then continues. "And I don't care about making an ass of myself because most people realize I am one."
While many people, even within the ranks of the HIV dissidents, have of late tried to distance themselves from the controversial Duesberg, Mullis defends him passionately and seems genuinely concerned about his fate. "I was trying to stress this point to the ABC people" he says, "that Peter has been abused seriously by the scientific establishment, to the point where he can't even do any research. Not only that, but his whole life is pretty much in disarray because of this, and it is only because he has refused to compromise his scientific moral standards. There ought to be some goddamn private foundation in the country, that would say, 'Well, we'll move in where the NIH [National Institutes of Health] dropped off. We'll take care of it. You just keep right on saying what you're saying, Peter. We think you're an asshole, and we think you are wrong, but you're the only dissenter, and we need one, because it's science, it's not religion.' And that was one of the reasons why I cooperated with ABC."
"I am waiting to be convinced that we're wrong," Mullis continues. "I know it ain't going to happen. But if it does, I will tell you this much – I will be the first person to admit it. A lot of people studying this disease are looking for the clever little pathways they can piece together, that will show how this works. Like, 'What if this molecule was produced by this one and then this one by this one, and then what if this one and that one induces this one' – that stuff becomes, after two molecules, conjecture of the rankest kind. People who sit there and talk about it don't realize that molecules themselves are somewhat hypothetical, and that their interactions are more so, and that the biological reactions are even more so. You don't need to look that far. You don't discover the cause of something like AIDS by dealing with incredibly obscure things. You just look at what the hell is going on. Well, here's a bunch of people that are practicing a new set of behavioral norms. Apparently, it didn't work because a lot of them got sick. That's the conclusion. You don't necessarily know why it happened. But you start there."
http://aidswiki.net/index.php?title=Document:Farber_interviews_Mullis
That was a historical detour, shared in hopes of rooting this conversation historically.
When you see the word "cases" on your TV screen, in this world that has now been hijacked by one single event, one dread, one Idol, you will be forgiven for thinking those are cases of Covid-19.
The number of "cases" is often a very big number, back-lit in red. Today for example, the number of "total cases," in the US, according to Worldometer, is 309,728. The total death figure is 8,441. "Active cases," is 286,546, of which 8,206 are "Serious, Critical." The number of "new deaths" is 1,037, and the number of "total recovered" is 14,741.
I'm not clear what an "active" case is. Does that mean fully symptomatic? Partially symptomatic? If the latter, it surely encompasses influenza/pneumonia, which has magically, as many have observed, dropped off a cliff for 2020.
In China, generally, they diagnose 'Corona' with CT scans and one or two positive PCR tests. In the US, it's difficult to find out what makes a "case," ie what the case definition is. Absent CT scans, we are in a bio-tech free-fall. One website offers this distressingly unclear definition: "The novel coronavirus, or COVID-19, has been spreading worldwide, resulting in growing numbers of infected individuals since late 2019 and increased mortality numbers since early 2020. So far, experts have seen that while there are severe cases, the infection is usually mild with non-specific symptoms. And there are no trademark clinical features of COVID-19 infection."
There are no trademark clinical features? What then, collapsed the world? I sure hope this isn't all riding on a "test," as bio-tech Oracle.
A few graphs down, my fears are confirmed: "Diagnosis of COVID-19 involves laboratory tests. Once someone has been diagnosed with the coronavirus, additional diagnostic tests may be done to determine the severity of the infection."
I accept that "something is going on" that overlaps with flu, but reportedly worse than a normal flu. That's what we're hearing. It involves an acute lack of oxygen, for reasons unclear. People can't breathe. Intubation is a serious, potentially dangerous procedure that begs many questions—but that's for a future article.
What is the relationship between the spread of testing and the "spread" of a new virus? How do we know what we are experiencing, in comparison to what we are assuming we are experiencing? One study in Austria found that increased testing correlated with, no surprise, increased "cases."
In an email discussion between a group of international scientists, academics and MD's, the question was posed whether the daily number of new cases would track with the daily number of tests.
"Yes, they do," wrote Austrian MD Christian Fiala. "Here are the data from Austria. In other words if they want to further increase the number of 'infected' people, they have to also increase the number of tests. However, that is physically impossible.
Another aspect: during the first weeks most tests were done on sick people. Therefore, the percentage of positive tests was relatively high. But there are not so many sick people and with the general roll out of tests, the vast majority of those tested will be healthy. Consequently, the percentage of positive tests will be low, and most will be false positive.
In other words, it is impossible to continue the increase of positive test results."
In the US, we have all but abandoned classical diagnostic medicine in favor of biotech, or lab result medicine. This has been going on for a long time and is a dangerous turning. The "Corona test" is named with characteristic tech-tedium: "CDC 2019-nCoV Real-Time RT-PCR Diagnostic Panel." That means it is a needle in a DNA haystack test. A PCR test.
It finds fragments, nucleic acids. From an email from Kary Mullis, to the widow of boxer Tommy Morrison, whose career and life were destroyed by an "HIV test," and who litigated ferociously for years, against test manufacturers, Dr. Mullis wrote, on May 7, 2013:
"PCR detects a very small segment of the nucleic acid which is part of a virus itself. The specific fragment detected is determined by the somewhat arbitrary choice of DNA primers used which become the ends of the amplified fragment. "
If things were done right, "infection" would be a far cry from a positive PCR test.
"You have to have a whopping amount of any organism to cause symptoms. Huge amounts of it," Dr. David Rasnick, bio-chemist, protease developer, and former founder of an EM lab called Viral Forensics told me. "You don't start with testing; you start with listening to the lungs. I'm skeptical that a PRC test is ever true. It's a great scientific research tool. It's a horrible tool for clinical medicine. 30% of your infected cells have been killed before you show symptoms. By the time you show symptoms…the dead cells are generating the symptoms."
I asked Dr. Rasnick what advice he has for people who want to be tested for COVID-19.
"Don't do it, I say, when people ask me," he replies. "No healthy person should be tested. It means nothing but it can destroy your life, make you absolutely miserable."
One of the countless head-spinning mysteries of this whole Corona Situation has been the advent of famous people, from Tom Hanks and his wife, to Sophie Trudeau, to Prince Charles announcing they had "tested positive" for COVID-19 and were self-quarantining. In all these famous-powerful people cases, the symptoms were either non-existent or mild. Why, one wondered, did they make such hay about it? The British Royals, especially, seemed to contradict their ethos of secrecy in this case. So what did it mean? It signaled, if anything, that COVID-19 is not all that deadly. That the virus can be present without causing the disease. That host factors matter. And that being "positive" for COVID-19 is neither a PR death sentence nor an actual death sentence. Maybe in their elite and esoteric language, it means some kind of prestige, or sacrament to a Pagan Virus Deity. Who knows? In the case of the Trudeau, Sophie tested positive, and had symptoms, while her husband Justin, the Prime Minister, never got sick, and was never tested. (He didn't want to appear privileged; Not everybody can get tested in Canada, you must have symptoms.)
We do live now in a world dominated by a Corona virus, as my friend Kevin Corbett, a retired nurse in the UK puts it, "with knobs on it." Shrek-Green is the color that was chosen. We're lost in a simulation, seeking to grab hold of "truth" and reality. One way that I do that is to grab hold of words, slow them down, and analyze them. Globalists love to weaponize words and make spells out of them. Hypnotics. To this end, they invent new words, and force you to use them and live them. Words like "Corona Virus," and "Social Distancing." "COVID-19." "Tested Positive."
Whether we realize it or not, this phrase is an echo of HIV-think, which I swam through for most of my so-called career in journalism, choking and spitting all the way out. The globalists write code. They encode "viruses" and give them a weaponized, video-game identity. In this video game, you lose all your freedoms, and must display gratitude and servitude. Viral code trumps all other forms of politics. Nothing can counter it. Especially not "science." The virus is also a sweeping metaphor for the spread of "misinformation," which means anything outside their religious doctrines, not recognizable by classical virology.
The code, the potential scenarios, the mysticism and superstition about how the virus spreads, must not be questioned, If you wish to remain a person, as opposed to an un-person. It's a form of post-globalist environmental socialism gone malignant: Demand that all people submit to an equal chance to be killed by a virus. Act out the theatrics of worshiping the virus with fear as the measure of inverted faith. This is why celebrities love this kind of thing. It gives them a chance to debase themselves, to self-flagellate as fellow sufferers. As I write this, from my window in New York City, at 7 pm every evening, people are heard hollering, clapping, and blowing horns from their windows, to show solidarity to the health care workers on the front lines. Was any such thing ever devised for the mass deaths from opioids? No, they weren't significant deaths for the global elites. It's not "death," this play is about. It's socialist contagion theology. You can't go to the grocery store without encountering new displays of Corona Heroica. Only viruses interest these people, these haters of liberty. Yet they refuse to learn the first thing about the natural life of viruses and humans. If they did peer into this world, they would find beauty, truth, and wonder. They would find that viruses are rarely deadly, always misunderstood, and actually trying to protect us. The reason the globalists are obsessed with "spread" and "viruses" is because they want to shut down all forms of communication and information exchange that threatens their New World Order.
"Every time somebody takes a swab, a tissue sample of their DNA, it goes into a government database. It's to track us," says David Rasnick. "They're not just looking for the virus. Please put that in your article."
Technocracy
In HIV, the death spell (code) came to people in the form of two antibody tests called ELISA and Western Blot, initially. Not PCR tests—they came later, to measure "viral load," and were specifically not to be used for diagnosing HIV. Rather, to stress people out about their "surrogate markers," said to represent where they stood in their battle against HIV. (Did people really need to be in a "battle" against HIV? This was the trillion-dollar question.)
In any case, those tests were not built on a "gold standard" which means purification of an actual virus. Purification means the pathogen has been separated from all else. HIV co-discoverer and Nobel Laureate Luc Montagnier famously told journalist Djamel Tahi in an interview: "I repeat, we did not purify."
HIV was never "separated from everything else." It was and is a laboratory artifact, a set of lab-tortured antigens around which a "test" was built—a test which shattered countless millions of lives, because people watched TV and believed what they were told. They didn't get a chance to hear what Kary Mullis or dozens of other real scientists had to say about the supposedly deadly retrovirus, HIV.
Nothing was proven before it was asserted. This became the norm, paving the way for the situation we are in now. Global viral communism. We all dreaded this would happen, but we never dreamed they would choose a cold virus. A Corona virus.
In the early 1990's, PCR, (Polymerase Chain Reaction) came into popular use, and Kary Mullis was awarded the Nobel Prize for it in 1993. PCR, simply put, is a thermal cycling method used to make up to billions of copies of a specific DNA sample, making it large enough to study. As it correctly says on PCR's Wikipedia page, PCR is an "…indispensable technique" with a "broad variety" of applications, "…including biomedical research and criminal forensics." [Italics mine.] The page goes on to say, to my dismay, that one of the applications of PCR is "…for the diagnosis of infectious diseases."
PCR is a needle in a haystack technology that can be extremely misleading in "the diagnosis of infectious diseases." The first conflict between this revolutionary technology and human life happened on the battlefield of AIDS, and Mullis himself came to the front line arguing against PCR as diagnostic tool. In 1987, esteemed Berkeley cancer virologist Peter Duesberg had doomed his funding and "career" by issuing a broadside in a paper published in Cancer Research to the growing and promiscuous assertions made for cancer viruses, including at least one he stood to gain a Nobel Prize for had he not diffused its significance himself.
His main argument was that the Gallo/Montagnier fusion "virus" that came to be called 'HIV' was (like all viruses in its class) barely capable of infecting cells. It infected so few cells that Duesberg likened the pathogenic model to thinking you can conquer China by killing 3 soldiers a day. There was simply not enough "there-there" in the form of cell death. "It's a pussycat," he said. He even said he wouldn't mind being injected with it. (though not if it came from Gallo's lab.)
With PCR's rise, the HIV Industrial Complex weaponized it to assert that now they could see HIV more abundantly, hence their maligned foe Peter Duesberg was toast. And it was Kary Mullis, himself an HIV dissenter, who rose to Duesberg's defense and said, "No he isn't."
I conducted a two-hour interview with David Crowe– Canadian researcher, with a degree in biology and mathematics, host of The Infectious Myth podcast, and President of the think-tank Rethinking AIDS. He broke down the problems with the PCR based Corona test in great detail, revealing a world of unimaginable complexity, as well as trickery.
"The first thing to know is that the test is not binary," he said. "In fact, I don't think there are any tests for infectious disease that are positive or negative."
The next part of his explanation is lengthy and detailed, but let's push through:
"What they do is they take some kind of a continuum and they arbitrarily say this point is the difference between positive and negative."
"Wow," I said. "That's so important. I think people envision it as one of two things: Positive or negative, like a pregnancy test. You "have it" or you don't."
"PCR is really a manufacturing technique," Crowe explained. "You start with one molecule. You start with a small amount of DNA and on each cycle the amount doubles, which doesn't sound like that much, but if you, if you double 30 times, you get approximately a billion times more material than you started with. So as a manufacturing technique, it's great. What they do is they attach a fluorescent molecule to the RNA as they produce it. You shine a light at one wavelength, and you get a response, you get light sent back at a different wavelength. So, they measure the amount of light that comes back and that's their surrogate for how much DNA there is. I'm using the word DNA. There's a step in RT- PCR test which is where you convert the RNA to DNA. So, the PCR test is actually not using the viral RNA. It's using DNA, but it's like the complimentary RNA. So logically it's the same thing, but it can be confusing. Like why am I suddenly talking about DNA? Basically, there's a certain number of cycles."
This is where it gets wild.
"In one paper," Crowe says, "I found 37 cycles. If you didn't get enough fluorescence by 37 cycles, you are considered negative. In another, paper, the cutoff was 36. Thirty-seven to 40 were considered "indeterminate." And if you got in that range, then you did more testing. I've only seen two papers that described what the limit was. So, it's quite possible that different hospitals, different States, Canada versus the US, Italy versus France are all using different cutoff sensitivity standards of the Covid test. So, if you cut off at 20, everybody would be negative. If you cut off a 50, you might have everybody positive."
I asked him to pause so I could exclaim my astonishment. And yet, it was Déjà vu all over again. Just like in the HIV battle—people were never told that the "HIV test" had different standards in different countries, and within countries, from lab to lab. The highest bar (the greatest number of HIV proteins) was in Australia: five. The Lowest was Africa: 2. In the US it is generally 3-4.
We used to joke that you could rid yourself of an "HIV diagnosis" by flying from either the US or Australia, to Africa. But for many years, "AIDS" in Africa was diagnosed without any tests whatsoever. Just a short list of symptoms that tracked precisely with symptoms of most tropical diseases, such as fever, cough, and shortness of breath.
David, in his quiet Canadian way, dropped a bombshell in his next statement:
"I think if a country said, "You know, we need to end this epidemic," They could quietly send around a memo saying: "We shouldn't be having the cutoff at 37. If we put it at 32, the number of positive tests drops dramatically. If it's still not enough, well, you know, 30 or 28 or something like that. So, you can control the sensitivity."
Yes, you read that right. Labs can manipulate how many "cases' of Covid-19 their country has. Is this how the Chinese made their case load vanish all of a sudden?
"Another reason we know this is bogus," Crowe continued, "is from a remarkable series of graphs published by some people from Singapore in JAMA. These graphs were published in the supplementary information, which is an indication that nobody's supposed to read them. And I think the authors probably just threw them in because they were interesting graphs, but they didn't realize what was in them. So, they were 18 graphs of 18 different people. And at this hospital in Singapore, they did daily coronavirus tests and they grasped the number of PCR cycles necessary to detect fluorescence. Or if they couldn't detect florescence by…37 cycles, they put a dot on the bottom of the graph, signifying a negative."
"So, in this group of 18 people, the majority of people went from positive, which is normally read as "infected," to negative, which is normally read as "uninfected" back to positive—infected again. So how do you interpret this? How do you have a test if a test act is actually, you know, 100% positive for detecting infection, then the negative results must've been wrong? And so, one way to solve that is to move the point from 37 to say 36 or 38. You can move this, this cycle of numbers. It's an arbitrary division up or down. But there's no guarantee that if you did that, you wouldn't still have the same thing. It would just, instead of going from, from 36 to undetectable and back to 36 or back to 45, it might go from 33 to undetectable to 30 or something like that. Right? So, you can't solve the problem by changing this arbitrary binary division. And so basically this says that the test is not detecting infection. Because if it was, like if you're infected, and then you're uninfected, and you're in a hospital with the best anti-infective precautions in the world, how did you get re-infected? And if you cured the infection, why didn't you have antibodies to stop you getting re-infected? So, there's no explanation within the mainstream that can explain these results. That's why I think they're so important."
I couldn't believe my ears. And yet I could. Have you ever tried to read the package insert for a "Corona" PCR test? You begin to feel after a while that the technobabble is some kind of spell, or bad dream. An alien language from another dimension, that could not possibly—whatever else it may do—help a single human being have a better life. It's not "English." I don't know what it is.
"I've been quoting, Alice in Wonderland a lot recently," David says, "because it's the only way I can wrap my head around it. Alice said: "Sometimes I can believe six impossible things before breakfast!"
One of the ways to distinguish truth from deception in contemporary "science" is to track what gets removed. For example, David tells me, there was apparently an English abstract online at PubMed out of China that rendered the entire COVID testing industrial complex baseless and absurd.
"There was a famous Chinese paper that estimated that if you're testing asymptomatic people, up to 80% of positives could be false positive. That was kind of shocking, so shocking that PubMed had to withdraw the abstract even though the Chinese paper appears to still be published and available. I actually have a translation with a friend. I translated it into English and it's a really, standard calculation of what they call positive predictive value. The abstract basically said that in asymptomatic populations, the chance of a positive coronavirus test being a true positive is only about 20%. 80% will be false positive."
"Doesn't that mean the test means nothing?" I asked.
"The Chinese analysis was a mathematical analysis, a standard, the standard analysis that's been done a million times before. There's no reason to withdraw the paper for any reason. There's nothing dramatic about the paper. It's a really boring analysis. It's just that they did the standard analysis and said, in some populations, like they estimated 1% of people are actually infected in the population. You could have 80% false positive. Uh, they couldn't do a real analysis of false positives in terms of determining whether a test is correct or not because that requires a gold standard and the only gold standard is purification of the virus. So, we get back to the fact that the virus is not being purified. If you could purify the virus, then you could take a hundred people who tested positive and you could search for the virus in them. And if you found the virus in 50 out of a hundred and not in the other 50, you could say that the test is only accurate 50% of the time. But we have no way to do that because we haven't yet purified the virus. And I don't think we ever will."
Dave Rasnick has had exchanges with David Crowe about this, and concurs, "To my knowledge, they have not yet purified this virus."
In a previous interview I did with him a few weeks ago, he said this, about PCR tests and the fallacies of thinking less is more, or smaller is better, or more "sensitive" means more accurate:
"It's like fingerprints. With PCR you're only looking at a small number of nucleotide. You're looking at a tiny segment of gene, like a fingerprint. When you have regular human fingerprints, they have to have points of confirmation. There are parts that are common to almost all fingerprints, and it's those generic parts in a Corona virus that the PCR test picks up. They can have partial loops but if you only took a few little samples of fingerprints you are going to come up with a lot of segments of RNA that we are not sure have anything to do with corona virus. They will still show up in PCR. You can get down to the levels where its biologically irrelevant and then amplify it a trillion-fold."
"The primers are what you know. We already know the strings of RNA for the Corona family, the regions that are stable. That's at one end. Then you look at the other end of the region, for all Corona viruses. The Chinese decided that there was a region in those stable areas that was unique to their Corona virus. You do PCR to see if that is true. If it is truly unique it would work. But they're using the SARS test because they don't really have one for the new virus."
"SARS isn't the virus that stopped the world," I offer.
"That's right."
"PCR for diagnosis is a big problem," he continues. "When you have to amplify it these huge numbers of time, it's going to generate massive amounts of false positives. Again, I'm skeptical that a PCR test is ever true."
Crowe described a case in the literature of a woman who had been in contact with a suspect case of Corona (in Wuhan) they believed was the index case. "She was important to the supposed chain of infection because of this. They tested her 18 times, different parts of the body, like nose, throat—different PCR tests. 18 different tests. And she tested negative every time. And then they—because of her epidemiological connection with the other cases, they said: "We consider her infected. So, they had 18 negative tests and they said she was infected."
"Now why was she important? Well there was only one other person who could have theoretically transmitted the virus if the original patient, outside the family was who they thought it was. But secondly, she had the same exact symptoms as everybody else. Right? So, four people in his family came down with fever and cough and headaches, fatigue and all these kinds of big symptoms. So, if she could get those symptoms without the virus, then you, you've got to say, well, why couldn't everybody else's symptoms be explained by whatever she had? I mean, maybe they, they ate some bad seafood or something and so they all got sick, but it had nothing to do with the coronavirus. But because three out of the four, tested positive, then they were, they were all considered infected and out of the same paper.
Another interesting thing is that they did a lot of tests. The first person in the list of people tested, he was positive on three out of 11 tests. So again, they took nose and throat samples and you know, different methods and all this kind of stuff. And they got 11 separate tests and only three were positive. And of course, all you need to be considered infected is one positive test. They could test you 20 times and if you test positive once, then you're infected. So, a positive test is meaningful. A negative test. It's like, eh. Not so much."
I asked Crowe what he thought Kary Mullis would say about this explosion of PCR insanity.
"I'm sad that he isn't here to defend his manufacturing technique," he said. "Kary did not invent a test. He invented a very powerful manufacturing technique that is being abused. What are the best applications for PCR? Not medical diagnostics. He knew that and he always said that."
Our conversation went in many different directions and I plan to publish the entire audio interview. I asked David what he thought was happening here, at the most core level.
"I don't think they understand what they're doing," he said. "I think it's out of control. They don't know how to end this. This is what I think what happened: They have built a pandemic machine over many years and, and as you know, there was a pandemic exercise not long before this whole thing started."
"I just want to identify who sponsored that simulation conference, 6 weeks before the first news broke out of Wuhan," I interjected. "It was the Bill and Melinda Gates foundation, Johns Hopkins Center For Health Security, and the World Economic Forum. Incidentally, all the stats, projections and modeling you see in the media are coming out of Johns Hopkins."
"Right. So, this beautiful pandemic machine is a lot like…let's use an example of an aircraft simulator. Okay. So, so pilots are tested on an aircraft simulator. So if you're flying along in an airplane and there's a loud bang and you see smoke coming from an engine on the right hand side, this is probably the first time a pilot has ever been in an airplane that had an engine failure. But he's tested this scenario 25 times on an aircraft simulator. So, he knows exactly what to do without being told. He goes through the procedure. He doesn't have to think, he just does the steps that he's been taught through the, the aircraft simulator and he successfully lands the airplane with one engine. So, a pandemic simulator is just like that. You sit down at the computer, you see the virus going around the world, um, and you say, okay, so what we need to do is we need to dress everybody in protective clothing."
"We need to quarantine everybody who's positive. Next step. We need to do social isolation. It's a mathematical model. And at the end you always win, right? So, in the end, the good guys win, and the pandemic is defeated. But there's, there's never been like an actual real pandemic since they built this machine. So, there's this huge machine, it's got a red button on it and it's like if you ever detect a pandemic starting, you press the red button. We don't know exactly what happened, but I think the Chinese government was embarrassed cause they were being accused of covering up a pandemic. They said, okay, you know, we want Western approval for our medical system so we're going to press the goddamn red button. Or they did. And then everything followed from that. The problem is that the simulation was never based on reality."
In another part of our conversation, he said something unforgettable:
"So, we've essentially been taken over by the medical Taliban, if you like."
I pressed him one last time:
"David, in conclusion, finish this sentence: "The PCR test for Corona is as good as…"
His reply made me laugh. I didn't know I still could laugh.
"It's as good as that Scientology test that detects your personality and then tells you need to give all your money to Scientology. "

Twitter: @CeliaFarber
Web: www.truthbarrier.com
FB: Celia Ingrid Farber
UncoverDC