UPDATE 10. May 2022: You've Been Flagged as a Threat: Predictive AI Technology Puts a Target on Your Back
UPDATE 19. July 2021: Pegasus: the spyware technology that threatens democracy – video
UPDATE 26.April 2021: Court Chides F.B.I., but Re-Approves Warrantless Surveillance Program
UPDATE 05. February 2021: Situation Update – NeuroPsychoCyber WAR: Weapons of Mass DISTRACTION
UPDATE 08. December 2020: 'Havana syndrome' likely caused by directed microwaves – US report
UPDATE 07. December 2020: Special Operations Strives to Use the Power of Artificial Intelligence
UPDATE 13. October 2020: DNA Frequency Bioweapon Links Targeted Individuals to Artificial Intelligence Hive Mind Control Grid
UPDATE 08. October 2020: New DARPA-Funded Tech Promises to Diagnose COVID-19 Through Implantable Biochip that can hit the market by 2021
UPDATE 24. March 2020: Groundbreaking UN Torture Report Shunned by Mainstream. USA complained about Cuba and China, but what is with their own cyber-terror?
ICYMI: Bigger Than Snowden. Neuro Weapons. Directed Energy Weapons. Mind Control. Targeted Individuals. + SONIC ATTACK on US Diplomat + Blood on their hands (Black list) - Case File Dr. Katherine Horton + Scalar Weapons + MIND CONTROL + IN SEARCH OF: MIND CONTROL + HOW CIA USES MIND CONTROL ON INDIVIDUALS AND ENTIRE URBAN POPULATIONS + Nervous system manipulation by electromagnetic fields from monitors (tube and LCD / TV and computer)
UN starts investigation to ban cyber torture
By Magnus Olsson - 08. March, 2020
Geneva, Switzerland - The UN Human Rights Council (HRC) Special Rapporteur on torture revealed during the 43rd HRC that Cyber technology is not only used for internet and 5G. It is also used to target individuals remotely – through intimidation and harassment.
On the 28th of February in Geneva, Professor Nils Melzer, UN Special Rapporteur on Torture and other Cruel Inhuman Degrading Treatment and Punishment, has officially confirmed that cyber torture exists and investigation is now underway on how to tackle it legally.
Electromagnetic radiation, radar, and surveillance technology are used to transfer sounds and thoughts into people's brain. UN started their investigation after receiving thousands of testimonies from so-called "targeted individuals" (TIs).
Professor Nils Melzer is an expert in international law and since 2016 he holds the Human Rights Chair at the Geneva Academy of International Humanitarian Law and Human Rights. His team has found evidence that Cyber technology is used to inflict severe mental and physical sufferings.
"Judges think that physical torture is more serious than cruel, inhuman or degrading treatment," he told the Guardian on 21 February. "Torture is simply the deliberate instrumentalization of pain and suffering." These psychological torture methods are often used "to circumvent the ban on torture because they don't leave any visible marks". (1)
Cyber psychological systems like cognitive radio are used to interrupt human perceptions and memory. They can also be used to spy on people violating personal integrity which could lead to corruption and slavery in society. Cyber torture is also called no-touch torture or brain-machine interface.
One way to handle this situation is to regulate new technologies and use AI control mechanisms by independent and impartial investigators. The evidence gathered could then be used to convict criminals easier and quicker in the future.
Professor Meltzer and his team are now underway to create an international legal framework covering cyber technologies that can cause torture which previously was hard to prove. In the future it may be necessary to establish ***Radio Frequency Spectrum police*** in order to protect humanity from cyber terrorism. Nils Meltzer also revealed to me personally that the HRC will release several reports on this subject soon in the future.
---
NEWSLETTER:
The United Nations Begins its Investigation into "Cybertorture!"
Tuesday, March 10, 2020
Greetings, everyone.
Incredible news! Some thought they would never live to see the day that someone would investigate our claims, however that day has arrived and an investigation into our issues is now underway by the United Nations!
I've just now received the above news from Liliana DeLucca-Connor who has been in constant contact with Magnus Olsson as he represented the TI community recently in Geneva, Switzerland for the most recent session of the United Nations Human Rights Council, which began on the 24th of February and runs through March 20.
Magnus who has recently met privately with the UN Rapporteur on Torture, Nils Melzer, is in constant consultation with him as Mr. Melzer's team of lawyers and investigators begin their work of investigating organized stalking and electronic harassment - now termed "cybertorture."
"Cyber" is in reference to 'cybernetics' which studies the interconnection between computers and living organisms, hence the term, 'cybertorture,' which fits perfectly and efficiently with all that is happening to members of our community in my opinion.
Magnus has suffered horribly himself with life-threatening attacks on many occasions for years due to the abuse of remote torture technologies,and is now in the process of assembling a team of consultants from the United States and elsewhere as he shuttles information to the UN Rapporteur and his investigators to assist them in their work.
Liliana DeLucca-Connor who was a key player in bringing all this together plans to join us this Saturday at our Saturday Night Podcast to discuss the latest developments and answer your questions as the UN investigation begins.
The article that Magnus wrote for Swedish publications explains further and is translated for your review in the section below.
PACTS, INTERNATIONAL SATURDAY NIGHT PODCAST
GUEST: Liliana DeLucca-Connor
Saturday, March 14, 2020
Time: 9 pm Eastern/ 8 pm Central/ 7 pm Mountain/ 6 pm Pacific/5 pm Alaska/3 pm Hawaii
Call-In Number: 1-319-527-2701
Access Code: 248671#
Follow this Link to join the chatroom:
https://www.freeconferencecall.com/wall/derrickcrobinson
-- then, click 'Online Meeting' at the top of the page
-- click 'join meeting' in the dropdown box
-- enter meeting ID - derrickrobinson
-- click 'Submit.'
More Freedom for Many in 2020!
UN Starts Investigation to Ban Cyber Torture
Magnus Olsson, Geneva 8 March 2020
UN Human Rights Council (HRC) Special Rapporteur on torture revealed during the 43rd HRC that Cyber technology is not only used for internet and 5G. It is also used to target individuals remotely – through intimidation, harassment and public shaming.
On the 28th of February in Geneva, Professor Nils Melzer, UN Special Rapporteur on Torture and other Cruel Inhuman Degrading Treatment and Punishment, has officially confirmed that cyber torture exists and investigation is now underway on how to tackle it legally.
Electromagnetic radiation, radar, and surveillance technology are used to transfer sounds and thoughts into people's brain. UN started their investigation after receiving thousands of testimonies from so-called "targeted individuals" (TIs).
Professor Nils Melzer is an expert in international law and since 2016 he holds the Human Rights Chair at the Geneva Academy of International Humanitarian Law and Human Rights. His team has found evidence that Cyber technology is used to inflict severe mental and physical sufferings.
"Judges think that physical torture is more serious than cruel, inhuman or degrading treatment," he told the Guardian on 21 February. "Torture is simply the deliberate instrumentalization of pain and suffering." These psychological torture methods are often used "to circumvent the ban on torture because they don't leave any visible marks". (1)
Cyber psychological systems like cognitive radio are used to interrupt human perceptions and memory. They can also be used to spy on people violating personal integrity which could lead to corruption and slavery in society. Cyber torture is also called no-touch torture or brain-machine interface.
One way to handle this situation is to regulate new technologies and use AI control mechanisms by independent and impartial investigators. The evidence gathered could then be used to convict criminals easier and quicker in the future.
Professor Meltzer and his team is now underway to create an international legal framework covering cyber technologies that can cause torture which previously was hard to prove. In the future it may be necessary to establish Radio Frequency Spectrum police in order to protect humanity from cyber terrorism. Nils Meltzer also revealed to me personally that the HRC will release several reports on this subject soon in the future.
Owen Bowcott, 'UN warns of rise of 'cybertorture' to bypass physical ban' (The Guardian, March 2020) https://www.theguardian.com/law/2020/feb/21/un-rapporteur-warns-of-rise-of-cybertorture-to-bypass-physical-ban
===
===
Keywords: Remote Neural Monitoring and Brain/Body Manipulation, Artificial intelligence Systems, Game theory and systems for behavioral/social control, Electronic Surveillance & Harassment, Organized stalking
===
UPDATES:
John Whitehead's Commentary
You've Been Flagged as a Threat: Predictive AI Technology Puts a Target on Your Back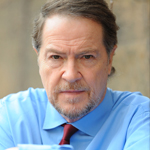 By John W. Whitehead & Nisha Whitehead - 10. May 2022
"The government solution to a problem is usually as bad as the problem and very often makes the problem worse."—Milton Friedman
You've been flagged as a threat.
Before long, every household in America will be similarly flagged and assigned a threat score.
Without having ever knowingly committed a crime or been convicted of one, you and your fellow citizens have likely been assessed for behaviors the government might consider devious, dangerous or concerning; assigned a threat score based on your associations, activities and viewpoints; and catalogued in a government database according to how you should be approached by police and other government agencies based on your particular threat level.
If you're not unnerved over the ramifications of how such a program could be used and abused, keep reading.
It's just a matter of time before you find yourself wrongly accused, investigated and confronted by police based on a data-driven algorithm or risk assessment culled together by a computer program run by artificial intelligence.
Consider the case of Michael Williams, who spent almost a year in jail for a crime he didn't commit. Williams was behind the wheel when a passing car fired at his vehicle, killing his 25-year-old passenger Safarian Herring, who had hitched a ride.
Despite the fact that Williams had no motive, there were no eyewitnesses to the shooting, no gun was found in the car, and Williams himself drove Herring to the hospital, police charged the 65-year-old man with first-degree murder based on ShotSpotter, a gunshot detection program that had picked up a loud bang on its network of surveillance microphones and triangulated the noise to correspond with a noiseless security video showing Williams' car driving through an intersection. The case was eventually dismissed for lack of evidence.
Although gunshot detection program like ShotSpotter are gaining popularity with law enforcement agencies, prosecutors and courts alike, they are riddled with flaws, mistaking "dumpsters, trucks, motorcycles, helicopters, fireworks, construction, trash pickup and church bells…for gunshots."
As an Associated Press investigation found, "the system can miss live gunfire right under its microphones, or misclassify the sounds of fireworks or cars backfiring as gunshots."
In one community, ShotSpotter worked less than 50% of the time.
Then there's the human element of corruption which invariably gets added to the mix. In some cases, "employees have changed sounds detected by the system to say that they are gunshots." Forensic reports prepared by ShotSpotter's employees have also "been used in court to improperly claim that a defendant shot at police, or provide questionable counts of the number of shots allegedly fired by defendants."
The same company that owns ShotSpotter also owns a predictive policing program that aims to use gunshot detection data to "predict" crime before it happens. Both Presidents Biden and Trump have pushed for greater use of these predictive programs to combat gun violence in communities, despite the fact that found they have not been found to reduce gun violence or increase community safety.
The rationale behind this fusion of widespread surveillance, behavior prediction technologies, data mining, precognitive technology, and neighborhood and family snitch programs is purportedly to enable the government takes preemptive steps to combat crime (or whatever the government has chosen to outlaw at any given time).
This is precrime, straight out of the realm of dystopian science fiction movies such as Minority Report, which aims to prevent crimes before they happen, but in fact, it's just another means of getting the citizenry in the government's crosshairs in order to lock down the nation.
Even Social Services is getting in on the action, with computer algorithms attempting to predict which households might be guilty of child abuse and neglect.
All it takes is an AI bot flagging a household for potential neglect for a family to be investigated, found guilty and the children placed in foster care.
Mind you, potential neglect can include everything from inadequate housing to poor hygiene, but is different from physical or sexual abuse.
According to an investigative report by the Associated Press, once incidents of potential neglect are reported to a child protection hotline, the reports are run through a screening process that pulls together "personal data collected from birth, Medicaid, substance abuse, mental health, jail and probation records, among other government data sets." The algorithm then calculates the child's potential risk and assigns a score of 1 to 20 to predict the risk that a child will be placed in foster care in the two years after they are investigated. "The higher the number, the greater the risk. Social workers then use their discretion to decide whether to investigate."
Other predictive models being used across the country strive to "assess a child's risk for death and severe injury, whether children should be placed in foster care and if so, where."
Incredibly, there's no way for a family to know if AI predictive technology was responsible for their being targeted, investigated and separated from their children. As the AP notes, "Families and their attorneys can never be sure of the algorithm's role in their lives either because they aren't allowed to know the scores."
One thing we do know, however, is that the system disproportionately targets poor, black families for intervention, disruption and possibly displacement, because much of the data being used is gleaned from lower income and minority communities.
The technology is also far from infallible. In one county alone, a technical glitch presented social workers with the wrong scores, either underestimating or overestimating a child's risk.
Yet fallible or not, AI predictive screening program is being used widely across the country by government agencies to surveil and target families for investigation. The fallout of this over surveillance, according to Aysha Schomburg, the associate commissioner of the U.S. Children's Bureau, is "mass family separation."
The impact of these kinds of AI predictive tools is being felt in almost every area of life.
Under the pretext of helping overwhelmed government agencies work more efficiently, AI predictive and surveillance technologies are being used to classify, segregate and flag the populace with little concern for privacy rights or due process.
All of this sorting, sifting and calculating is being done swiftly, secretly and incessantly with the help of AI technology and a surveillance state that monitors your every move.
Where this becomes particularly dangerous is when the government takes preemptive steps to combat crime or abuse, or whatever the government has chosen to outlaw at any given time.
In this way, government agents—with the help of automated eyes and ears, a growing arsenal of high-tech software, hardware and techniques, government propaganda urging Americans to turn into spies and snitches, as well as social media and behavior sensing software—are spinning a sticky spider-web of threat assessments, behavioral sensing warnings, flagged "words," and "suspicious" activity reports aimed at snaring potential enemies of the state.
Are you a military veteran suffering from post-traumatic stress disorder? Have you expressed controversial, despondent or angry views on social media? Do you associate with people who have criminal records or subscribe to conspiracy theories? Were you seen looking angry at the grocery store? Is your appearance unkempt in public? Has your driving been erratic? Did the previous occupants of your home have any run-ins with police?
All of these details and more are being used by AI technology to create a profile of you that will impact your dealings with government.
It's the American police state rolled up into one oppressive pre-crime and pre-thought crime package, and the end result is the death of due process.
In a nutshell, due process was intended as a bulwark against government abuses. Due process prohibits the government of depriving anyone of "Life, Liberty, and Property" without first ensuring that an individual's rights have been recognized and respected and that they have been given the opportunity to know the charges against them and defend against those charges.
With the advent of government-funded AI predictive policing programs that surveil and flag someone as a potential threat to be investigated and treated as dangerous, there can be no assurance of due process: you have already been turned into a suspect.
To disentangle yourself from the fallout of such a threat assessment, the burden of proof rests on you to prove your innocence.
You see the problem?
It used to be that every person had the right to be assumed innocent until proven guilty, and the burden of proof rested with one's accusers. That assumption of innocence has since been turned on its head by a surveillance state that renders us all suspects and overcriminalization which renders us all potentially guilty of some wrongdoing or other.
Combine predictive AI technology with surveillance and overcriminalization, then add militarized police crashing through doors in the middle of the night to serve a routine warrant, and you'll be lucky to escape with your life.
Yet be warned: once you get snagged by a surveillance camera, flagged by an AI predictive screening program, and placed on a government watch list—whether it's a watch list for child neglect, a mental health watch list, a dissident watch list, a terrorist watch list, or a red flag gun watch list—there's no clear-cut way to get off, whether or not you should actually be on there.
You will be tracked wherever you go, flagged as a potential threat and dealt with accordingly.
If you're not scared yet, you should be.
We've made it too easy for the government to identify, label, target, defuse and detain anyone it views as a potential threat for a variety of reasons that run the gamut from mental illness to having a military background to challenging its authority to just being on the government's list of persona non grata.
As I make clear in my book Battlefield America: The War on the American People and in its fictional counterpart The Erik Blair Diaries, you don't even have to be a dissident to get flagged by the government for surveillance, censorship and detention.
All you really need to be is a citizen of the American police state.
Author:
Publication Guidelines / Reprint Permission
John W. Whitehead's weekly commentaries are available for publication to newspapers and web publications at no charge. Please contact to obtain reprint permission.
===
Pegasus: the spyware technology that threatens democracy – video
Pegasus spyware is capable of bypassing your phone's security and gaining complete access to your device – including emails, messages, GPS location, photos, video and your phone's microphone. A Guardian investigation can now reveal widespread abuse of the Pegasus technology by government clients around the world who purchased the spyware from its Israeli manufacturer, the NSO Group. People who were selected as possible targets include journalists, lawyers and human rights defenders
Laurence Topham, Ali Assaf, Stephanie Kirchgaessner, David Pegg, Tom Silverstone, Joseph Pierce, Michael Safi and Paul Lewis, Source: The Guardian
===
Court Chides F.B.I., but Re-Approves Warrantless Surveillance Program
By Charlie Savage - 26.
Newly disclosed episodes in which analysts improperly searched for data about Americans largely came before changes at the bureau.
WASHINGTON — For a second year, the nation's surveillance court has pointed with concern to "widespread violations" by the F.B.I. of rules intended to protect Americans' privacy when analysts search emails gathered without a warrant — but still signed off on another year of the program, a newly declassified ruling shows.
In a 67-page ruling issued in November and made public on Monday, James E. Boasberg, the presiding judge on the Foreign Intelligence Surveillance Court, recounted several episodes uncovered by an F.B.I. audit where the bureau's analysts improperly searched for Americans' information in emails that the National Security Agency collected without warrants.
Rather than a new problem, however, those instances appeared largely to be additional examples of an issue that was already brought to light in a December 2019 ruling by Judge Boasberg. The government made it public in September.
The F.B.I. has already sought to address the problem by rolling out new system safeguards and additional training, although the coronavirus pandemic has hindered the bureau's ability to assess how well they are working. Still, Judge Boasberg said he was willing to issue a legally required certification for the National Security Agency's warrantless surveillance program to operate for another year.
Because of that, he added, the court concluded that "the F.B.I.'s querying and minimization procedures meet statutory and Fourth Amendment requirements."
Judge Boasberg's term as presiding judge on the special wiretapping court will end next month, after a tumultuous two years that also included the handling of its response to a damning inspector general report about errors and omissions in applications for traditional national security warrants to wiretap a Trump campaign adviser for the Justice Department's Russia inquiry.
Chief Justice John G. Roberts Jr. has selected Judge Rudy Contreras to succeed Judge Boasberg in that role, said a person familiar with the matter.
That law authorizes the government to gather, without warrants, the phone calls and internet messages of noncitizens abroad with assistance from American companies, like Google and AT&T — even when the foreign target is communicating with an American, raising the question of what the rules should be for Americans' messages that get swept in.
The surveillance is carried out by the National Security Agency, but three other entities — the C.I.A., the National Counterterrorism Center and the F.B.I. — also receive access to streams of "raw" messages intercepted without a warrant for their analysts to use. Of those, the F.B.I. is the only one that also has a law enforcement mission, heightening the stakes.
The F.B.I. receives only a small portion of the messages that the National Security Agency vacuums up: The bureau gets copies of intercepts to and from targets who are deemed relevant to a full and active F.B.I. national security investigation. Presently, that amounts to about 3.6 percent of the National Security Agency's targets, a senior F.B.I. official told reporters in a news briefing on Monday.
(That could still be a sizable amount of information. In 2019, the most recent year for which data is public, the program had more than 200,000 targets.)
In early 2018, when Congress extended Section 702, it amended the law in part to require approval every year by the Foreign Intelligence Surveillance Court of procedures limiting how and when analysts may query the repository for information about Americans.
Later in 2018, Judge Boasberg ruled that the bureau's procedures were inadequate to meet Fourth Amendment privacy standards. He required the F.B.I. to write down a specific reason for why each search for an American's information was likely to return foreign intelligence information or evidence of a crime. The Trump administration appealed that ruling but lost.
In late 2019, Judge Boasberg went on to scold the F.B.I. over episodes it reported to the court in which auditors found that analysts had improperly searched the repository. For example, an F.B.I. analyst in August 2019 had made a query for information using the identifiers of about 16,000 people, even though only seven of them had connections to an investigation.
His new ruling said an audit had uncovered several more episodes from around the same time.
For example, from April to July 2019, an employee in an F.B.I. field office conducted about 124 queries using identifiers for people who did not meet the standards, including community leaders who had applied to participate in a "Citizens Academy" to better understand the role of federal law enforcement, and people entering the F.B.I. office to perform repairs or to provide tips or report they were crime victims.
In a similar episode, from August to October 2019, a task force officer in another office conducted 69 improper queries, the ruling said.
Other reported violations involved analysts who failed to opt out of querying raw FISA information for purposes that did not meet its standards, like 110 searches an official conducted for an analytic paper. The ruling did not give a date for those improper queries.
The government on Monday also disclosed the annual set of rules for the agencies that can gain access to information from the warrantless surveillance program, including procedures for targeting foreigners, "minimizing" information gathered about Americans, and querying limits. While they were heavily redacted in places, Judge Boasberg wrote that they were "largely a status-quo replacement of certifications and procedures" that he had approved in late 2019.
Author:
Charlie Savage is a Washington-based national security and legal policy correspondent. A recipient of the Pulitzer Prize, he previously worked at The Boston Globe and The Miami Herald. His most recent book is "Power Wars: The Relentless Rise of Presidential Authority and Secrecy." @charlie_savage • Facebook
A version of this article appears in print on April 27, 2021, Section A, Page 17 of the New York edition with the headline: Special Court Scolds F.B.I. for Monitoring of Americans.
The F.B.I. and Searches for Americans' Emails Collected Without a Warrant
Court Approves Warrantless Surveillance Rules While Scolding F.B.I.
F.B.I. Practices for Intercepted Emails Violated 4th Amendment, Judge Ruled
Congress Approves Six-Year Extension of Surveillance Law
Judge Rejects Challenge to Searches of Emails Gathered Without Warrant
===
Situation Update
– NeuroPsychoCyber WAR: Weapons of Mass DISTRACTION
By Mike Adams - 05. February 2021
Today's Situation Update for Feb. 5th, 2021 reveals how media propagandists and narrative engineers hijack your conscious focus through a process I call "NeuroPsychoCyber warfare." Through this mechanism, they are able to deploy what I call weapons of mass distraction, allowing them to carry out all sorts of nefarious, anti-human agendas while distracting your conscious focus through the use of engineered fear, hysteria and outrage.
There is a war being waged against you, and your mind is the battlefield.
To defend yourself against NeuroPsychoCyber warfare, you need to first understand how it works. That's covered in the second half of today's podcast (the first half is focused on current events news, culture wars and the insanity of the bigoted, racist Left).
Next, you need to learn to gain control over the way you process external stimuli so that you don't allow your neurology to be hijacked by outside forces.
Do you realize that nearly everything you think is happening in the world is delivered to you via electronic packaging? Almost nothing you think is real is based on sensory input you have acquired as an eyewitness. It's almost all indirect, packaged, shaped information that comes to you through digital sources, largely designed to manipulate your emotional response by hijacking your neurology.
Listen to today's fascinating podcast to learn the secrets of how to control your own neurology and thereby set yourself free from the manipulations that target all of humanity.
Listen here:
Brighteon.com/da7c37d0-d35c-4b8a-a4be-5b20d24b6f77
Source:
===
Dr. Katherine Horton - Gangstalking
Published on 13 Dec 2020 - check out: https://stop007.org and WATCH MORE by Dr. Katherine Horton
A unsworn scientist, Dr. Katherine Horton, attended a group gathering that was exposing the wicked deeds of the Mystery School Cult as they practice to deceive the world of unsworn tax-paying believers in the good of humanity. Soon after that group gathering the thUg-Network decided to exterminate her participation within the Cult's CERN and her ability to function within society... bad move for the thUgs because Katherine is another strong-willed fighter and mostly a critical thinker, except for falling for JG Karen Hudes for so long. But Hudes exposed the ancient species, Homo capensis, backstabbing humanity... which was a very important thing to do. It explains all the fake alien crap that the secret-society masons and Easter-Stars ram down the unsworn throats who gape with open jaws.

Australian exposer of gangstalking: https://creation.social/u/aqswdefrg

Homo sapiens are actually a naturally-good species, but our species is rather young and naive. The ancient race of Homo capensis knows this and hates that our species is set to replace their dead species... they had their chance to become Earth's loving caretaker, but look how they guide their Mystery School Cult of thUgs to rape the Earth and then blame the unsworn that we are to blame.
No... the ancient-thUg-race, Homo capensis, created the Mystery School Cult of secret-societies to undermine our entire species. William Cooper's fantastic efforts to research the source of treachery and he discovered the Freemasons and then HOW ALL THE SECRET-SOCIETIES ARE CONNECTED https://www.remnantradio.org/A....rchives/articles/Wil and created the monumental Radio Series called Mystery Babylon: https://www.remnantradio.org/A....rchives/articles/Wil It is not designed just for Christian... it is for the unsworn-against-the-Cult-of-thUgs to realize just who they all are and what has to be done to save humanity from the psychological attacks instigated by Homo capensis or the living Paracus/Boskop thUgs that Philip Schneider had to shoot under Dulce, NM in 1979. https://ugetube.com/watch/phil....-schneider-deep-unde

We unsworn need to honor the efforts of past heroes, but more-so we need to support the efforts of present day heroes like Dr. Katherine Horton who is exposing the hidden undermining of humanity by the network of thUgs.

Magnus Olsson began exposing the use of a brainchip covertly implanted into his skull in 2005: https://nanobrainimplant.com/m....agnus-olsson-nano-br Most unsworn are devastated and isolated to the point where they suicide or are suicided/murdered. Olsson is still surviving.

Kat (aka Solaris BlueRaven) was covertly brainchipped and harassed since 2004: https://www.youtube.com/watch?v=o4NU0PrYA6U and is trying to survive the best she can as the gangstalkers play havoc with her belonging and her mind. She rather not talk about brainchips, but buy her books and see what they have done to her.

Jeff Rense is obviously brainchipped with an assassination attempt against his life in 2015 https://archive.org/details/Je....ffRenseTimRifatJeffs He is one of the rare survivors who described that "heterodyning" or remote-controlling of his body as he lay in the hospital bed. The techno-thUg at Central-command took control of his spoken voice while he was still becoming aware of things and gathering his sense ... His CC-handler got worried that Jeff was going to survive to talk about his experiences being crashed by heterodyning through a brainchip... Jeff has likely figured this out by now, but during this podcast he was being mis-directed by Tim. If you look at Rifat's websites, he is obviously Cult-sworn to bamboozle the unsworn. Tim Rifat seems like a dis-informationist who's job is to be Jeff's "friend" and lead Jeff away from realizing that he had been, indeed, covertly brainchipped. But the technology is hush-hush the unsworns who figure out the brainchip hivemind links all the secret-society members together via microwave towers is on the chopping block. But don't worry about death... the thUgs have been trying to murder my ass for 14 years now... and still counting... believe in your spiritual source... you will not die if you do not give-up, this is a secret-gift that the Creator-God gives every life within the multiverse. If you fight, then you will eventually succeed, if you give-up then you will lose... get it! Never give-up fighting for what you believe in.

Dr. Robert Duncan is another JudasGoat(JG), https://ugetube.com/watch/vent....ura-exposes-dr-rober but JGs tell the truth to gain a following and Duncan's job for the WWCult developing the brain-interface software was complete... so his Cult gave him JG duties as he pretends that his life is in danger when he is actually still serving to "rise the fiery phoenix" (that is code for bringing in A.I.control over the Earth... again). Here is a link to his first big exposure/whistle blowing... It has very real information in it and so it gives him great credibility in my eyes => http://www.vigli.org/Avalon/Th....e-Matrix-Deciphered_ BUT I don't believe a radio signal can be beamed into a human brain to remote-control that body... Duncan is a liar and hiding the need for a computer-brain-interface which communicates back to the Central-Command controlling(heterodyning) that human body. Thoughts and feelings can also be projected into that brainchipzombie without them knowing that they are fake thoughts and fake emotions.... In order to battle the brainchip one must know one-self much better than the average mind. But with a bit of work, this can be done, but it requires effort and critical thinking. All humans are capable of this task.... well, most!

The way to verify that you are indeed brainchipped is to have your head scanned with a working scanner like shown with Magnus Olsson: https://www.youtube.com/watch?v=JxbAoaCBeQE

The scanner needed should go beyond 4 GHz but they are becoming very hard to find and purchase, so get one quick...
Rather than shooting bio-robot brainchipped-zombies, they should be captured, scanned and have their brainchips removed because they are unsworn and just a victim of secret-society technology called "the hivemind."
tob.ezyro.com
Have fun... humanity is obviously not meant to be boring and it isn't if you dig deep into it.
https://computerbraininterface.science.blog/
https://www.facebook.com/computerbraininterface/
http://brainchipzombies.unaux.com/
http://vancouverwati.ezyro.com/ Charles Langenberg was suicided in fall of 2013 after I tried to contact his gangstalking hotline... he was obviously brainchipped and I was going to warn him that how they always knew where he was going to go shopping and what he was going to buy. He was a hero, too.
===
'Havana syndrome' likely caused by directed microwaves – US report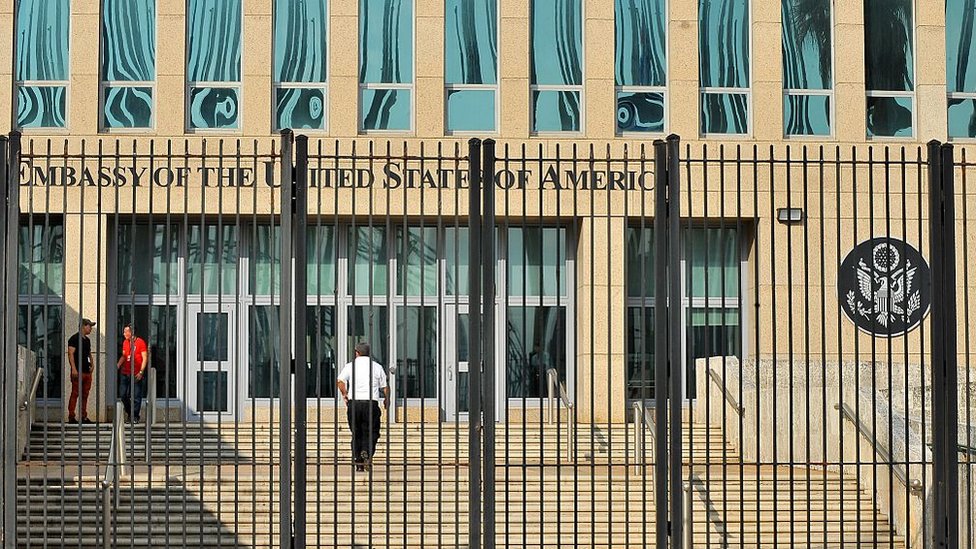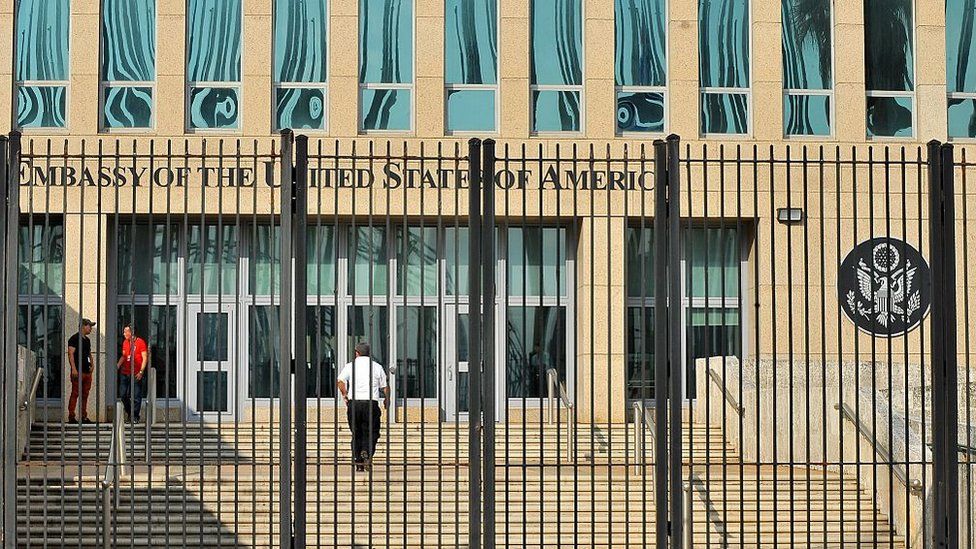 Mystery illness suffered by US diplomats in Cuba was most likely caused by directed microwave radiation, a US government report has found.
The report by the National Academies of Sciences does not attribute blame for the directed energy waves.
But it said research into the effects of pulsed radio frequency energy was carried out by the Soviet Union more than 50 years ago.
The illnesses first affected people at the US embassy in Havana in 2016-17.
Staff and some of their relatives complained of symptoms ranging from dizziness, loss of balance, hearing loss, anxiety and something they described as "cognitive fog". It became known as "Havana syndrome".
The US accused Cuba of carrying out "sonic attacks", which it strongly denied, and the incident led to increased tension between the two nations.
A 2019 US academic study found "brain abnormalities" in the diplomats who had fallen ill, but Cuba dismissed the report.
Canada also cut its embassy staff in Cuba after at least 14 of its citizens reported similar symptoms.
The latest study was carried out by a team of medical and scientific experts who examined the symptoms of about 40 government employees.
Many have suffered longstanding and debilitating effects, the report said.
"The committee felt that many of the distinctive and acute signs, symptoms and observations reported by (government) employees are consistent with the effects of directed, pulsed radio frequency (RF) energy," the report reads.
"Studies published in the open literature more than a half-century ago and over the subsequent decades by Western and Soviet sources provide circumstantial support for this possible mechanism."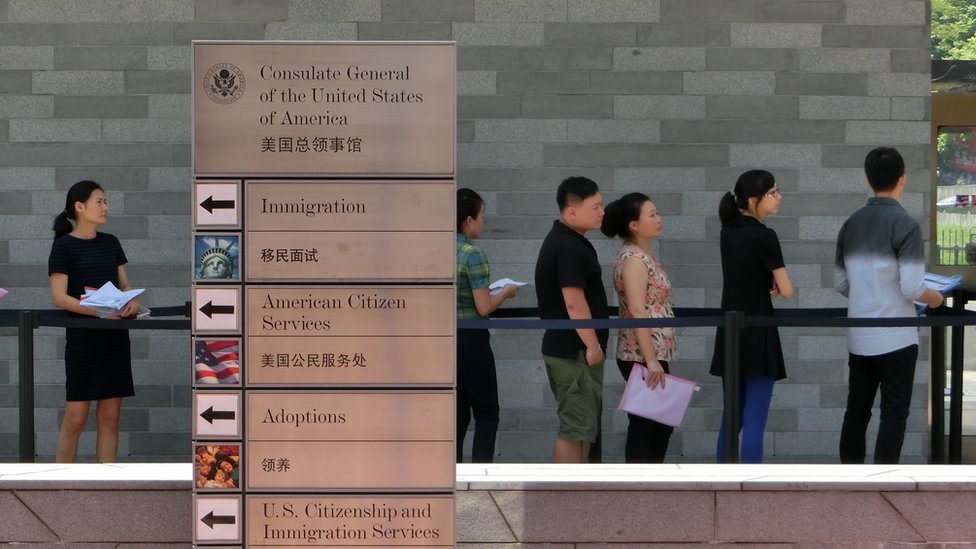 It noted there had been "significant research in Russia/USSR into the effects of pulsed, rather than continuous wave [radio frequency] exposures". It said that military personnel in "Eurasian communist countries" had been exposed to non-thermal radiation.
Cuba was not the only posting where US diplomats have reported the unusual symptoms.
In 2018, the US removed several officials from China after employees working in the southern city of Guangzhou reported "subtle and vague, but abnormal, sensations of sound and pressure". One US official was diagnosed with mild brain trauma.
Source:
https://www.bbc.com/news/world-us-canada-55203844
===
Special Operations Strives to Use the Power of Artificial Intelligence
By David Vergun - 07. December 2020
U.S. Special Operations Command hopes to increasingly use artificial intelligence and machine learning in all aspects of warfare, its commander said.
Army Gen. Richard D. Clarke spoke virtually today with Hudson Institute scholars.
Clarke noted that Project Maven jump-started the employment of AI. Project Maven was initially executed to automate the processing and exploitation of full-motion video collected by intelligence, instead of relying on humans to sort through all of it.
With AI's ability to shift quickly through terabytes of data to find relevant pieces of intelligence, it allows the human to make faster and better informed decisions, he said.
AI can also be incredibly effective at monitoring the information environment, he said.
During a recent visit with a special operations commander in Afghanistan, Clarke noted that the commander said influencing the population in a positive way can mean the difference between winning and losing.
Socom has been using AI for logistics, and the maintenance piece in particular, for more than two years now, he said. It saves money in terms of, for example, predicting engine life or failure on a tank or aircraft. And it allows better use of those assets.
AI-powered health care can predict injuries or point to treatments to get operators in the fight more quickly, he mentioned.
In the realm of mission command, AI will power the Joint All-Domain Command and Control system, which will allow commanders to better communicate and make decisions, he said.
While Socom is forging ahead quickly with AI, Clarke mentioned that his organization is also working closely with the military services and organizations like the Joint Artificial Intelligence Center, as well as with industry, allies and partners.
Clarke emphasized that it's important that commanders set the tone and set the conditions to allow innovation and encourage people to come up with great ideas.
Humans are more important than the hardware, he said. "It's the talented people that we have to help foster. You've got to invest the human capital into this space."
Looking to the future, Clarke said he is optimistic that AI will be successfully leveraged by the Defense Department to maintain the lead against peer competitors China and Russia. It will require updating policy and infrastructure, using cloud computing and having the right people who are enabled with the right leadership.
===
DNA Frequency Bioweapon Links Targeted Individuals to Artificial Intelligence Hive Mind Control Grid
First published on BITCHUTE October 13th, 2020. [In case your browser has problems: Direct Link]
DNA Frequency Bioweapon (https://www.youtube.com/watch?v=iEgZQgP9SMs) [29. March 2020]
DNA Frequency Bioweapon Links Targeted Individuals to Artificial Intelligence Hive Mind Control Grid
Additional Videos More Bryan kofron https://youtu.be/8Z8VKZA-RFc
Bio coded DNA Resonant Frequency https://youtu.be/uqqdS7iEv00
The Sentient World Simulation https://youtu.be/2-Zx1FAN3Pw
Amazon Brain to Cloud Interface https://youtu.be/6L8pwVcNwQk
The Matrix https://youtu.be/-wqQMGNNYuA
DNA Frequency Bioweapon (https://www.youtube.com/watch?v=iEgZQgP9SMs),
Genomprojekt der EU
(https://www.bmbf.de/de/deutschland-tritt-genomprojekt-der-eu-bei-10676.html)
https://t.me/wilmchensturkopf18/2152
===
New DARPA-Funded Tech Promises to Diagnose COVID-19 Through Implantable Biochip
A new mRNA diagnostic tool developed at Stanford University and funded by BARDA and DARPA is bringing implantable biochip technology closer to reality.
By Raul Diego - 08.
M.I.C.
The POC (point-of-care) diagnostics market stands at about $18.8 billion globally, according to recent market trends, and is expected to grow by a third to $24.1 billion this year and projected to explode by 2024 to $46.7 billion. The main driver for these highly optimistic forecasts is the surge in healthcare technology demand brought on by the pandemic crisis, which is lining the pockets of big pharma and big tech, aided and abetted by the Defense Department's various tentacles into the private sector, like DARPA or In-Q-Tel, where federal dollars are channeled into private enterprise through direct investment, stock purchasing, and grants, representing one of the clearest examples of how the military industrial complex works.
The "detection" of COVID-19 is among the most crowded segments of the POC diagnostics market and recent advances in the life sciences have made new technologies, such as mRNA-based vaccines and testing possible. The U.S. government, through the Department of Health and Human Services (HHS), has been intimately involved in helping these technologies along, and in the case of mRNA, specifically, has made considerable investments in its development dating back to November 2019 in the case of one company developing an mRNA-based COVID-19 diagnostic tool.
But in a paper published on the FDA's website, independent journalist Jon Rappaport discovered that the CDC – at least in the summer of 2020 – had no virus isolates of the novel coronavirus "currently available" and reveals that all the assays used to design diagnostic testing algorithms for COVID-19 were of other isolates meant to "mimic clinical specimen."
In other words, the tests aren't designed to detect COVID-19 at all, which raises a number of questions, including why the Defense Advanced Research Agency (DARPA) just awarded $1.1 million to a molecular diagnostic firm that is working on a machine-learning diagnostic test for COVID-19, that uses mRNA biomarkers to read the immune system's response.
Verified COVID
The company's "host-response diagnostics technology," or HostDx, was initially hypothesized by Inflammatix's co-founder, Timothy E. Sweeney, during his time at Stanford University's Khatri Lab, which focuses on developments in machine learning applied to biomedical research. Founded in 2016, the young company was incubated by the University's now-defunct StartX fund and is run by four Stanford University alumni.
The Stanford University "spinout" company named its COVID detection product CoVerityTM, which is billed as a way to help doctors make better decisions for COVID-19 patients upon arrival at hospital emergency rooms, through its mRNA rapid detection technology. Originally geared towards creating a more accurate and faster diagnosis method for detecting sepsis, which Sweeney calls one of the "holy grails of medicine," Inflammatix's core technology was expanded to include influenza testing with host-response biomarkers in November 2019, when it received a cost-sharing contract from the Biomedical Advanced Research and Development Authority (BARDA) worth up $72 million.
BARDA's contract was followed up by $32 million in private venture capital funds, and in March 2020, a full week before the World Health Organization declared a global coronavirus pandemic, Inflammatix co-founders Sweeney and Purvesh Khatri – principal investigator for Khatri Lab – published a study in Nature Communications announcing "Improved identification of bacterial and viral infections through a "29-mRNA neural-network classifier." The study cited "recent advances in machine learning and artificial intelligence" that can help distinguish "between bacterial, viral, and non-infectious inflammation."
Another study published in April focused on the cost-effectiveness of the "Novel Multi-mRNA Host Response Assay for Diagnosis and Risk Assessment of Acute Respiratory Tract Infections," which concluded that Inflammatix's HostDx technology provided "substantial cost savings." Among the lead researchers for the study was Inflammatix COO Jonathan Romanowsky, whose Linked-In profile describes him as an "expert in commercializing novel molecular diagnostics."
The patently commercial feel of this endeavor is buttressed by the company's origins in the Stanford' start-up incubator, which was sued by another Stanford researcher and StartX fund beneficiary for using the fund "as a mask by using non-profit employees and resources to run a venture capital enterprise." While the University denies any wrongdoing, StartX was quietly closed in 2019 as litigation in that case continues.
Proprietary singularity
The technology being developed by Inflammatix to predict the risk of severe respiratory failure in patients with COVID-19 links directly to an implantable biochip, also developed with DARPA money and covered by this author, by virtue of its reliance on mRNA markers and health surveillance data sets to execute its algorithm.
CoVerity requires the kind of technology made possible by DARPA's hydrogel paired with a light sensor technology, like that provided by Profusa, Inc. for DARPA's biochip, which can deliver binary signals for the algorithm to process and make the diagnosis. Related technology has also been developed by one of Inflammatix's board members, Steve Tablak, whose company GeneWeave BioSciences was acquired by Roche in 2015 for its "Smarticles technology," which binds to family-specific DNA sequences of pathogens to produce a "luciferase reporter" or binary light emission that can be read by technology such as CoVerity.
Inflammatix CEO Timothy Seeney is confident that his algorithm is the best "method for test development that involves analyzing raw data [to] discover the best gene sets for specific applications." Investors, apparently, agree and is the reason why the start-up decided to bring in onetime Roche exec, Oliver Liesenfeld, as the company's Chief Medical Officer (CMO) to oversee the product's clinical trials and the road to regulatory approvals as it looks for FDA approval by early 2021.
Just like Wall Street
If you ask MedWhat's CEO Arturo Devesa, the Stanford University Medical School researcher who sued his alma mater's start-up accelerator StartX for fraud, the experience "has made him question everything he believed about Stanford's high-minded pursuit of innovation and Silicon Valley's promise of meritocracy."
"I was really naive, and now I just see it for what it is," Devesa told a San Jose news outlet in a 2019 interview. "It is not this amazing entrepreneur-friendly thing that everybody talks about," he continued. "it's just business. It's like Wall Street."
Given Stanford's deep ties to U.S. military intelligence dating back to the cold war, through an early version of StartX called the Stanford Research Institute (SRI), Devesa's assessment might reveal more about the true nature of Wall Street as an arm of the U.S. military industrial complex, which seems poised to make a killing on the brave new world of implantable biochips and AI-enabled diagnostic tools that are on the brink revolutionizing the healthcare industry.
Author:
Raul Diego is a MintPress News Staff Writer, independent photojournalist, researcher, writer and documentary filmmaker.
Feature photo | MPN | AP

Republish our stories! MintPress News is licensed under a Creative Commons Attribution-NonCommercial-ShareAlike 3.0 International License.
READ ALSO:
An experimental new vaccine claims to be able to change human DNA and could be deployed against COVID-19 by 2021 through a biochip implant.
===
ICYMI:
Bigger Than Snowden. Neuro Weapons. Directed Energy Weapons. Mind Control. Targeted Individuals.
•Sep 16, 2019
For information about U.N.'s ongoing investigations into banning Cybertorture: https://cyber-torture.com​
NSA Whistleblower Powerhouses William Binney and Kirk Wiebe Stand Up to Support "Targeted Individuals" Worldwide: https://everydayconcerned.net/2016/10...​
Bigger Than Snowden. 20+ whistleblowers speak out. www.BiggerThanSnowden.com (Original site taken down/hacked, recreated here by Renee Pittman Mitchell): https://youarenotmybigbrother.blog/20...​ and https://youarenotmybigbrother.blog/20...​
Recommended video: MK ULTRA 2019 REMOTE MIND CONTROL THROUGH AMAZON CIA CLOUD COMPUTING ELECTRONIC BRAIN LINK https://www.youtube.com/watch?v=6L8pw...
===
SONIC ATTACK on US Diplomat
•May 25, 2018
An American consulate in China becomes the target of a sonic attack!
===
Mind Control & Cults Articles
===
Blood on their hands (Black list)
- Case File Dr. Katherine Horton
Crimes against humanity do not have a limitation period.
The intelligence agencies and their enablers will therefore be held accountable for the total sum of all their crimes committed.
Deep Capture
When organisations or individuals do not behave as they should then it directly follows that those systems or individuals are captured. Irregularities or refusal to act are an indication of capture. In most such cases, it also turns out that there is criminal capture higher up in the system. Once the top of an organisation is captured, it is called Deep Capture.
National State of Emergency
When important public institutions are in Deep Capture it is a national state of emergency. That is because a system cannot recover from Deep Capture by itself. It is of paramount importance to recapture the affected institutions as quickly as possible to return them and democracy to its functioning state. For that it is required that all those guilty of the crimes themselves or of aiding and abetting them be uncovered, removed from the public institutions and prosecuted.
It is thus an act of self-preservation as well as of civic duty to uncover the criminals and traitors. The easiest and quickest way to do so is to uncover them from the cases of individual victims.
The guilty and their accessories can be uncovered easily by proving that they knew about these crimes and willingly did nothing or even actively aided and abetted the crimes.
For this purpose, for every victim one has to compile a blacklist of the criminals, traitors, their enablers and supporters that were involved in the victim's abuse. The individuals on the blacklist have to be removed and prosecuted to bring the public institutions out of criminal Deep Capture and make them functional again.
The following is the blacklist that was compiled for the case of Dr Katherine Horton. These are the people who refused to help or actively perpetrated the premeditated, systematic, brutal crimes.
The list is long therefore, here is the index:
INDEX
Directly guilty of crimes against humanity:
Andrew Parker, MI5
Alex Younger, SIS
Abusing / Mocking victims:
Those directly guilty of crimes
Intelligence agencies
It is public knowledge that the secret services have been maiming and murdering victims with microwave weapons in large numbers for at least the past two decades (and for much longer in smaller numbers). The maiming and murdering happens in premeditated and systematic attacks. They constitute crimes against humanity and would be a war crimein contravention of the Geneva Conventions. However, as they are committed in peace times against the countries' own population, since they violate every one of the fundamental human rights as well as every basic tenant of a democracy and are committed by the very people tasked with fighting terrorism and protecting the civilian population, these crimes also constitute high treason. It thus follows that the secret services are in criminal Deep Capture.
The Police

The police have consistently refused to help the victims. They refused to investigate any of the known cases and thereby covered up these crimes. This has happened on a large scale across entire countries and the cover-up has been going on for decades.

The manner in which the police refuse to take action appears to be identical across countries in Europe and the US.

This is in direct contradiction to the police's core duty to fight crime. When the police consistently let crime happen despite repeated reports of ongoing crimes (repeated hourly over months or years), they become and act as accessories to the crimes. It therefore follows that they are also guilty of high treason and crimes against humanity. It thus follows that the police is in criminal Deep Capture.

SIS (MI6), MI5, GCHQ

John Scarlett, John Sawers, Alex Younger in charge of SIS.
Jonathan Evans, Andrew Parker in charge of MI5 2011 to now.
Ian Lobban, Robert Hannigan in charge of GCHQ 2011 to now.
Overt stalking, harassment and brutal assaults in UK and other countries since November 2011.
Very likely infected Dr Horton simultaneously on both legs and the back of the neck with unidentified and persistent skin disease in 2012. (Skin infections reported by a large fraction of abuse victims.)
Several break-ins.
Wire-tapping and repeated, destructive computer hacking since 2011.
Psychological torture with Stasi-style disconcertment program.
Physical torture and mutiliation with direct follow-on programs from Nazi death camp experiments.
Brain interference (mind-control) on Dr Horton and her family and friends.
Attacks on in-laws in UK.
Death threats and assassination attempt.
Responsible for LIVE brutal attacks when Dr Horton spoke to High Court and lawyers on the phone from Switzerland.
Painful shot to the back of the neck in Radcliffe Science Library in Oxford on 12.Nov 2015. Two young agents in immediate vicinity demonstratively stalked back to London 6 hours later.
INSANELY BRUTAL SHOTS TO HEAD after Dr Horton's first High Court hearing asking for emergency injunction against SIS, MI5, GCHQ.
Brutal shots to head and microwaving of face driving on motorway from Heathrow to Manchester to attend tribunal hearing of Dr Stephen Frost v MoD as Dr Horton was trying to make contact with other whistleblowers.
Very painful shots to identical spot on back of head (within 1cm) where shots received in the morning in kitchen in Switzerland – assault protocol clearly exchanged between Switzerland and the UK.
BRUTAL ATTACK TO SKULL LEAVING HALF OF SKULL DAMAGED when attending tribunal hearing Dr Stephen Frost v MoD in Manchester.
Corruption of Greater Manchester Police officers.

Bundesnachrichtendienst, German Foreign Intelligence (BND)

Gerhard Schindler, Head of BND until 1. July 2015.
Dr Bruno Kahl, Head of BND from 1. July 2015 onwards.
Stalking, harassment, medical sabotage and brutal assaults in Munich-Solln (next to HQ in Pullach) for past 3 years on orders of MI6.
Brutal irradiation from helicopter in Munich-Solln.
Brutal irradiation from neighbour in Munich-Solln.
Psychological torture with Stasi-style disconcertment program.
Physical torture and mutiliation with direct follow-on programs from Nazi death camp experiments.
Very likely Nazi-style chip implanted in arm during MRI.
Brain interference (mind-control) on Dr Horton and her family and friends.
Attacks on family in Germany.
Bruising and brutal attacks at parental home.
Emailed to request "cease and desist" as required by law in May 2016. No reply.
Brutal attacks to head by German speaker on flight Zurich to Malaga shortly after.
Sent photographs and seat numbers of attackers to BND.
Attacked non-stop in Spain in public.
INSANELY attacked every night night in bed.
Hip permanently damaged.
On return journey, young German-speaking attacker from flight out is playing theatre in the queue to security, the waiting hall and queue to boarding. Ends up sitting in row behind again.
On return flight, knocked by seat neighbour and shown a photograph of father photographed from row behind him on his flight out from Germany.
EXTREMELY BRUTALLY attacked at parents' house in Germany on every subsequent visit. On several occasions shot so brutally in the head in bed that aluminium foil on window cracks loudly and entire spine jerks. Several shots making legs jerk too.
Microwaved continuously on long car journeys crossing Germany.

Dr Hans-Georg Maassen, President of German Federal Intelligence (Verfassungsschutz)

Co-responsible for stalking and harassment in Germany for past 5 years.
Informed of crimes.
No assistance provided.

Swiss Intelligence Agency (Nachrichtendienst des Bundes, NDB)

Stalking, harassment, medical sabotage and brutal assaults non-stop since January 2016 on orders of MI6.
Psychological torture with Stasi-style disconcertment program.
Physical torture and mutiliation with direct follow-on programs from Nazi death camp experiments.
Brain interference (mind-control) on Dr Horton and her husband.
Very likely Nazi-style chip painfully shot into other arm from air rifle.
Painful shot under eye from helmet-mounted device on a cyclist sitting on a bench near home.
Nicole Schneider, pharmacist at Amavita (Zurich airport) swapping of emergency medicine for unknown tablet.
Contacted to ask if Dr Horton appears on a watchlist.
Claimed falsely that she is not on watchlist.
False claim becomes clear when Dr Horton is demonstratively stalked and exposed to intimidation theatre by the local city surveillance team in Schaffhausen (organised stalking chain filmed and analysed in detail, intimidation by man clearly appears at the end of this chain).
Permits or organises the non-stop assaults on Dr Horton inside her home with perpetrators within 200m.
Permits or organises the assaults on Dr Horton in public and driving on the motorway.
Organises the gang stalking by local Swiss people.

The Embassy

The Judiciary

Government Officials

The same is true of every other head of a branch of the government who knew about these crimes in the country and knowingly let them happen or assisted them. Namely: The Heads of the military and the military police, the Minister of Defence and the Head of the Department of Defence, the Minister for the Interior / Home Secretary and the Head of the Department of the Interior, the Head of the Department of Justice, the Attorney General, the Head of the Department of Health, the Head of any other civil protection institution with a statutory duty to protect the civilian population (e.g. civil radiation protection). It follows that the affected departments are also in criminal Deep Capture.

The Press

Professionals

Similarly, a host of other professionals and members of the population have aided and abetted these crimes. They are also accessories to the crimes, namely, crimes against humanity and high treason. The list of these people comprises doctors, psychiatrists, lawyers, judges, journalists, news editors and the proprietors of news outlets, various white collar workers and other members of the public.

The local Swiss police

Informed in Nov 2015, Jan + Feb + Mar + Jul 2016.
At last occasion, chose to interview only husband (who is not there during most of the abuse and is too stressed at work and traumatised to deal with the issue).
Didn't take any further evidence, despite it being offered in the letter by Dr Horton (several GB worth of film and measurements).
Without having seen ANY further evidence and despite admitting not knowing ANYTHING about microwave weapons, decided that the root cause must be "mental illness". – Truly magical, all-knowing beings, clearly.

Dr Christiane Lentjes Meili, Chief of the Crime Department of the Zurich Cantonal Police (Kriminalpolizei)

Refuses the investigation of microwave assaults even though it is a publicly known fact that they had previous reports of such offences (mentioned on Dr Munzert's site and others).
Passed it back to the local police.
Passed it to Ms Keller who only works 2 days per week for police!
This despite modern weapons being involved that are public on google!
Ms Keller, clearly out of her depth, failed to pass it back to Crime Squad.

Holger Münch, President of German Federal Police (Bundeskriminalamt, BKA)

Refuses the investigation of microwave assaults even though it publicly known fact that they had many reports of such offences since 2002.
Denies responsibility for investigation even though crimes committed across internal state boundaries (e.g. microwaved along 800km motorway trip across Germany) and international borders.
BKA is in charge of international investigations.
BKA refused to reply to first crime report and give it a case number.
BKA replied to 2nd report and gave it case number ZI 12-2-5399, but returned physical letter listing murdered victims, international VIP victims and Aaronia CEO's open advertisement of electromagnetic weapons as jammers on YouTube, so that it doesn't appear on file.
BKA refused to assist or receive further evidence.
Officer Rainer Maaser wrote: "Please refrain from writing to us again." ("Wir bitten Sie, von weiteren Schreiben/Eingaben an das BKA abzusehen.")

Greater Manchester Police

Contacted Ashton-under-Lyne station on 26.Oct 2016 after brutal attack at night that left half of skull feeling badly damaged.
Briefly spoke to receptionist Tony Webb.
Refused meeting with an officer by ordering the receptionist to send Dr Horton back to her hotel at 9.30pm, claiming falsely that "an officer is going to come round later".
Claimed falsely (after checking computer) that officer is going to come next day and that Dr Horton is free to go to bed when Dr Horton called to ask at 10.30pm (as she had to attend court the next day).
Staged intimidation theatre at 11:40pm (clearly timed to find Dr Horton in bed, which by chance was not the case) by sending unannounced ambulance staff straight to the hotel room door of Dr Horton "out of concern for her mental health".
When entry was (not surprisingly) refused since Dr Horton had no information that these two men (!) were coming and the hotel door had no spy hole, entrance was forced by calling out two police officers.
All 4 (2 ambulance and 2 police staff) confirmed upon forced entry that they had no idea what microwave weapons were.
All 4 left at about 0:30 after receiving lecture on microwave weapons and past victims, shown a high-frequency measurement and were requested to inform themselves.
CORRUPTION clearly visible in the fact that police-fabricated story doesn't make any sense: Why send a woman away out into the night and back on the motorway on her own, leaving her alone for hours, if one is so concerned for her mental health that an ambulance needs to be called out? Surely, it would have been best to keep her in the police station and have an officer talk to her, no? But of course then the crime would have to be recorded in detail.

Dr Otto Lampe, German ambassador to Switzerland

Bound by consular law to assist citizens.
Refuses assistance claiming that only need to assist in "financial distress" situations, even though not specified in consular law!
Quote from law (emphasis added):§ 5 Hilfeleistung an einzelne
(1) Die Konsularbeamten sollen Deutschen, die in ihrem Konsularbezirk hilfsbedürftig sind, die erforderliche Hilfe leisten, wenn die Notlage auf andere Weise nicht behoben werden kann. Dies gilt nicht für Deutsche, die ihren gewöhnlichen Aufenthalt in einem ausländischen Staat haben, wenn sie gleichzeitig die Staatsangehörigkeit dieses Staates besitzen und auch ihr Vater oder ihre Mutter sie besitzt oder besessen hat sowie für ihre Abkömmlinge; diesen Personen können die Konsularbeamten jedoch Hilfe gewähren, soweit es im Einzelfall der Billigkeit entspricht.
(3) Art, Form und Maß der Hilfe richten sich nach den besonderen Verhältnissenim Empfangsstaat unter Berücksichtigung der notwendigen Lebensbedürfnisse eines dort lebenden Deutschen. Die Hilfe kann auch in der Gewährung von Rechtsschutz bestehen.

Judge Holgate, High Court in London

Terminated Dr Horton's case despite assassination attempt and sabotage.

Royal Courts of Justice, London

Manipulated the transcripts.
Refused to respond to correspondence requesting the audio tapes.
Refused to list Dr Horton's case in the public register.

Investigatory Powers Tribunal, London

Rejected Dr Horton's case as "frivolous or vexatious" without permitting the submission of further evidence.
Refused to respond to correspondence requesting the audio tapes.
Refused to list Dr Horton's case in the public register.

German Federal Radiation Protection (Strahlenschutz), Chief Mr König

Informed of crimes.
No assistance provided.

German ministries

Private Eye

Received parts of court bundle on 16th June 2016.
Received contact phone with reference to further info.
Replied: "Sorry, we can't help you" without asking for further info and sent back the bundle.
Tweeted assault video on 1st Dec. 2016. No reaction.

Luke Harding, Guardian

Told about the attacks but no initiative to investigate himself.
His question: "What nationality are you?" (question used repeatedly in MI5 harassment theatre)
Sudden realisation that in his own book (Mafia State) he described how the KGB identified him as an MI6 agent and began to harass him. Maybe they were right.

Stefan Buchen, Panorama, Germany

Told several times about attacks on Germans.
No initiative to investigate himself.

Lawyers

Not a single human rights lawyer was willing to take on the case.

Human rights charities

ALL charities have heard about victims.
Not one of them was willing to take up their cause.

Doctors and psychiatrists

Dr Jüngling's assistant in surgery Munich-Solln was instrumental in putting on harassment theatre and stealing blood sample.
Doctors at radiology surgery Roedel & Kehr-Achatz in Munich-Harlaching spoke to BND agent before MRI. Assistant was responsible for injecting likely chip into arm (second, unwarranted and much more painful injection after contrast agent had already been administered).
Psychiatrists who claimed that they could write an independent assessment ended up concluding "mental health issues" without seeing any high-frequency measurements or knowing anything about microwave weapons.
Psychiatrist's ignorance not surprising, given that they managed to stubbornly ignore the existence of military tests with voice-2-skull technology (the link shows a one-man DIY version not military equipment) for 40 years despite the patents being public since the 1970s.
===
MUST READ: SCALAR WEAPONS
DOWNLOAD AS FREE E-BOOK FROM HERE
https://www.targetedjustice.com/uploads/1/1/6/3/116323993/scalar-weapons-targeted-individuals.pdf
"Power concedes nothing without a demand. It never did and it never will."
~ Frederick Douglas
https://www.targetedjustice.com/scalar-weapons.html
Our Main Message:

1) More than 200,000 Targeted Individuals in the U.S., are being tracked and attacked with High-Powered Microwave (HPM) weapons, from satellites and cell towers, 24/7. These weapons are controlled from Schriever Air Force Base in Colorado. See our pictures of microwave burns as proof: https://www.targetedjustice.com/microwave-burns1.html
This is the same weapon system, that was used on the U.S. Diplomats in Cuba (Havana Syndrome).

Many famous people are Targeted Individuals: Ed Snowden, Julian Assange, and William Binney.
Also, Roseanne Barr, Van Morrison, and John McAfee (dec.). They are hit with painful microwave attacks every day.
2) Most people in the world, are being precisely tracked by microwave pulses using Lockheed GPS satellites, operated by the U.S. Space Force, Squadron 2, at Schriever Air Force Base - Colorado Springs. This is the largest satellite operations facility in the world. (No, this is not Russia or China. It is funded and controlled by the CIA.)

3) Panel antennas on cell towers are part of a "global distributed weapon system." The antennas use digital beamforming to create microwave "bullets," that can be very painful, and even lethal.

4) Subliminal messages are directed through Cell Towers, at everyone, 24/7. Schriever AFB is the control source. U.S. Patent 4,877,027. Senators, Congressmen, Judges, and even the President, are being hit with specific subliminal messages to affect their decisions.

5) Approximately 1/3 of the global population is "highly suggestible" and easily manipulated by these subliminal messages, because many are effectively in a Deep Trance, even while their eyes are open. These people can be commanded to say or do, almost anything. Many secondary personalities are also involved.

6) The CIA controls and funds this illegal program, with direction from the Council on Foreign Relations (CFR). The program is based on MK-Ultra mind control technology, and the FBI's illegal COINTELPRO.
7) Many people can feel the satellite-tracking microwave pulse, on the top-back part of your head – about one pulse each second. Many people can hear the cell tower tracking "popcorn," by cupping your hands over your ears for 60 seconds.


8) This article quotes NSA data - as of 2019, there are 200,000 Targeted Individuals in the United States, and more than 5.5 million worldwide. The FBI calls these people "Targets," or "Non-Investigative Subjects (NIS)."
https://www.nytimes.com/2021/04/26/us/politics/fbi-fisa-surveillance.html
9) Latest Videos from Targeted Justice:
https://www.shadowcitizen.online/index.php/2021/04/14/targeted-justice-richard-lighthouse/
https://www.youtube.com/watch?v=zNDswN3nnIA
Here are handouts for talking to Legislators, Lawyers, family members, etc.
===
IN SEARCH OF: MIND CONTROL
First published on BITCHUTE January 16th, 2019.
Documentary from History Channel: In Search of S01E07 Mind Control (2018)
Was removed from Daily Motion - https://www.dailymotion.com/video/x6syipg
===
HOW CIA USES MIND CONTROL ON INDIVIDUALS AND ENTIRE URBAN POPULATIONS
BLOGMAN - BLACKSMITH OF TRUTH -18. March 2015
I have made postings before about this disturbing fact, that we are mind controlled and these technologies will increase and we have to know how to deal with them.
Here are previous post about it:
>> https://www.auricmedia.net/synthetic-telepathy-the-hidden-truth/
>> https://www.auricmedia.net/mind-control-the-ultimate-terror/
>> https://www.auricmedia.net/microchip-implants-mind-control-and-cybernetics/
>> https://www.auricmedia.net/how-to-protect-yourself-from-the-largest-pandemic-of-all-time-4glte-mobile-internet-and-wifi/
>> https://www.auricmedia.net/targeted-individuals/
And here is the latest article:
>> HOW CIA USES MIND CONTROL ON INDIVIDUALS AND ENTIRE URBAN POPULATIONS USING DIRECTED ENERGY (pdf)
Good to read is also Robert Duncan's:
>> https://www.auricmedia.net/wp-content/uploads/2013/05/the_matrix_deciphered.pdf
LINK TO THE FREE E-BOOK: http://www.stopthecrime.net/docs/thematrixdeciph.pdf
And here is his interview on the subject:
===
WARNING: Certain monitors (tube or LCD) can emit electromagnetic field pulses that excite a sensory resonance in a nearby subject, through image pulses that are so weak as to be subliminal. This is unfortunate since it opens a way for mischievous application of the invention, whereby people are exposed unknowingly to manipulation of their nervous systems for someone else's purposes. Such application would be unethical and is of course not advocated. It is mentioned here in order to alert the public to the possibility of covert abuse that may occur while being online, or while watching TV, a video, or a DVD.
Nervous system manipulation by electromagnetic fields from monitors
US6506148B2
United States
Inventor
---
Worldwide applications
2001 US
Abstract
Physiological effects have been observed in a human subject in response to stimulation of the skin with weak electromagnetic fields that are pulsed with certain frequencies near ½ Hz or 2.4 Hz, such as to excite a sensory resonance. Many computer monitors and TV tubes, when displaying pulsed images, emit pulsed electromagnetic fields of sufficient amplitudes to cause such excitation. It is therefore possible to manipulate the nervous system of a subject by pulsing images displayed on a nearby computer monitor or TV set. For the latter, the image pulsing may be imbedded in the program material, or it may be overlaid by modulating a video stream, either as an RF signal or as a video signal. The image displayed on a computer monitor may be pulsed effectively by a simple computer program. For certain monitors, pulsed electromagnetic fields capable of exciting sensory resonances in nearby subjects may be generated even as the displayed images are pulsed with subliminal intensity.
Images (9)
(right-click / view to enlarge or right-click and open in new tab to view)
DESCRIPTION OF THE DRAWINGS
FIG. 1 illustrates the electromagnetic field that emanates from a monitor when the video signal is modulated such as to cause pulses in image intensity, and a nearby subject who is exposed to the field.
FIG. 2 shows a circuit for modulation of a composite video signal for the purpose of pulsing the image intensity.
FIG. 3 shows the circuit for a simple pulse generator.
FIG. 4 illustrates how a pulsed electromagnetic field can be generated with a computer monitor.
FIG. 5 shows a pulsed electromagnetic field that is generated by a television set through modulation of the RF signal input to the TV.
FIG. 6 outlines the structure of a computer program for producing a pulsed image.
FIG. 7 shows an extrapolation procedure introduced for improving timing accuracy of the program of FIG. 6.
FIG. 8 illustrates the action of the extrapolation procedure of FIG. 7.
FIG. 9 shows a subject exposed to a pulsed electromagnetic field emanating from a monitor which is responsive to a program running on a remote computer via a link that involves the Internet.
FIG. 10 shows the block diagram of a circuit for frequency wobbling of a TV signal for the purpose of pulsing the intensity of the image displayed on a TV monitor.
FIG. 11 depicts schematically a recording medium in the form of a video tape with recorded data, and the attribute of the signal that causes the intensity of the displayed image to be pulsed.
FIG. 12 illustrates how image pulsing can be embedded in a video signal by pulsing the illumination of the scene that is being recorded.
FIG. 13 shows a routine that introduces pulse variability into the computer program of FIG. 6.
FIG. 14 shows schematically how a CRT emits an electromagnetic field when the displayed image is pulsed.
FIG. 15 shows how the intensity of the image displayed on a monitor can be pulsed through the brightness control terminal of the monitor.
FIG. 16 illustrates the action of the polarization disc that serves as a model for grounded conductors in the back of a CRT screen.
FIG. 17 shows the circuit for overlaying image intensity pulses on a DVD output.
FIG. 18 shows measured data for pulsed electric fields emitted by two different CRT type monitors, and a comparison with theory.
Description
BACKGROUND OF THE INVENTION

The invention relates to the stimulation of the human nervous system by an electromagnetic field applied externally to the body. A neurological effect of external electric fields has been mentioned by Wiener (1958), in a discussion of the bunching of brain waves through nonlinear interactions. The electric field was arranged to provide "a direct electrical driving of the brain". Wiener describes the field as set up by a 10 Hz alternating voltage of 400 V applied in a room between ceiling and ground. Brennan (1992) describes in U.S. Pat. No. 5,169,380 an apparatus for alleviating disruptions in circadian rythms of a mammal, in which an alternating electric field is applied across the head of the subject by two electrodes placed a short distance from the skin.

A device involving a field electrode as well as a contact electrode is the "Graham Potentializer" mentioned by Hutchison (1991). This relaxation device uses motion, light and sound as well as an alternating electric field applied mainly to the head. The contact electrode is a metal bar in Ohmic contact with the bare feet of the subject, and the field electrode is a hemispherical metal headpiece placed several inches from the subject's head.

In these three electric stimulation methods the external electric field is applied predominantly to the head, so that electric currents are induced in the brain in the physical manner governed by electrodynamics. Such currents can be largely avoided by applying the field not to the head, but rather to skin areas away from the head. Certain cutaneous receptors may then be stimulated and they would provide a signal input into the brain along the natural pathways of afferent nerves. It has been found that, indeed, physiological effects can be induced in this manner by very weak electric fields, if they are pulsed with a frequency near ½ Hz. The observed effects include ptosis of the eyelids, relaxation, drowziness, the feeling of pressure at a centered spot on the lower edge of the brow, seeing moving patterns of dark purple and greenish yellow with the eyes closed, a tonic smile, a tense feeling in the stomach, sudden loose stool, and sexual excitement, depending on the precise frequency used, and the skin area to which the field is applied. The sharp frequency dependence suggests involvement of a resonance mechanism.

It has been found that the resonance can be excited not only by externally applied pulsed electric fields, as discussed in U.S. Pat. Nos. 5,782,874, 5,899,922, 6,081,744, and 6,167,304, but also by pulsed magnetic fields, as described in U.S. Pat. Nos. 5,935,054 and 6,238,333, by weak heat pulses applied to the skin, as discussed in U.S. Pat. Nos. 5,800,481 and 6,091,994, and by subliminal acoustic pulses, as described in U.S. Pat. No. 6,017,302. Since the resonance is excited through sensory pathways, it is called a sensory resonance. In addition to the resonance near ½ Hz, a sensory resonance has been found near 2.4 Hz. The latter is characterized by the slowing of certain cortical processes, as discussed in the '481, '922, '302, '744, '944, and '304 patents.

The excitation of sensory resonances through weak heat pulses applied to the skin provides a clue about what is going on neurologically. Cutaneous temperature-sensing receptors are known to fire spontaneously. These nerves spike somewhat randomly around an average rate that depends on skin temperature. Weak heat pulses delivered to the skin in periodic fashion will therefore cause a slight frequency modulation (fm) in the spike patterns generated by the nerves. Since stimulation through other sensory modalities results in similar physiological effects, it is believed that frequency modulation of spontaneous afferent neural spiking patterns occurs there as well.

It is instructive to apply this notion to the stimulation by weak electric field pulses administered to the skin. The externally generated fields induce electric current pulses in the underlying tissue, but the current density is much too small for firing an otherwise quiescent nerve. However, in experiments with adapting stretch receptors of the crayfish, Terzuolo and Bullock (1956) have observed that very small electric fields can suffice for modulating the firing of already active nerves. Such a modulation may occur in the electric field stimulation under discussion.

Further understanding may be gained by considering the electric charges that accumulate on the skin as a result of the induced tissue currents. Ignoring thermodynamics, one would expect the accumulated polarization charges to be confined strictly to the outer surface of the skin. But charge density is caused by a slight excess in positive or negative ions, and thermal motion distributes the ions through a thin layer. This implies that the externally applied electric field actually penetrates a short distance into the tissue, instead of stopping abruptly at the outer skin surface. In this manner a considerable fraction of the applied field may be brought to bear on some cutaneous nerve endings, so that a slight modulation of the type noted by Terzuolo and Bullock may indeed occur.

The mentioned physiological effects are observed only when the strength of the electric field on the skin lies in a certain range, called the effective intensity window. There also is a bulk effect, in that weaker fields suffice when the field is applied to a larger skin area. These effects are discussed in detail in the '922 patent.

Since the spontaneous spiking of the nerves is rather random and the frequency modulation induced by the pulsed field is very shallow, the signal to noise ratio (S/N) for the fm signal contained in the spike trains along the afferent nerves is so small as to make recovery of the fm signal from a single nerve fiber impossibile. But application of the field over a large skin area causes simultaneous stimulation of many cutaneous nerves, and the fm modulation is then coherent from nerve to nerve. Therefore, if the afferent signals are somehow summed in the brain, the fm modulations add while the spikes from different nerves mix and interlace. In this manner the S/N can be increased by appropriate neural processing. The matter is discussed in detail in the '874 patent. Another increase in sensitivity is due to involving a resonance mechanism, wherein considerable neural circuit oscillations can result from weak excitations.

An easily detectable physiological effect of an excited ½ Hz sensory resonance is ptosis of the eyelids. As discussed in the '922 patent, the ptosis test involves first closing the eyes about half way. Holding this eyelid position, the eyes are rolled upward, while giving up voluntary control of the eyelids. The eyelid position is then determined by the state of the autonomic nervous system. Furthermore, the pressure excerted on the eyeballs by the partially closed eyelids increases parasympathetic activity. The eyelid position thereby becomes somewhat labile, as manifested by a slight flutter. The labile state is sensitive to very small shifts in autonomic state. The ptosis influences the extent to which the pupil is hooded by the eyelid, and thus how much light is admitted to the eye. Hence, the depth of the ptosis is seen by the subject, and can be graded on a scale from 0 to 10.

In the initial stages of the excitation of the ½ Hz sensory resonance, a downward drift is detected in the ptosis frequency, defined as the stimulation frequency for which maximum ptosis is obtained. This drift is believed to be caused by changes in the chemical milieu of the resonating neural circuits. It is thought that the resonance causes perturbations of chemical concentrations somewhere in the brain, and that these perturbations spread by diffusion to nearby resonating circuits. This effect, called "chemical detuning", can be so strong that ptosis is lost altogether when the stimulation frequency is kept constant in the initial stages of the excitation. Since the stimulation then falls somewhat out of tune, the resonance decreases in amplitude and chemical detuning eventually diminishes. This causes the ptosis frequency to shift back up, so that the stimulation is more in tune and the ptosis can develop again. As a result, for fixed stimulation frequencies in a certain range, the ptosis slowly cycles with a frequency of several minutes. The matter is discussed in the '302 patent.

The stimulation frequencies at which specific physiological effects occur depend somewhat on the autonomic nervous system state, and probably on the endocrine state as well.

Weak magnetic fields that are pulsed with a sensory resonance frequency can induce the same physiological effects as pulsed electric fields. Unlike the latter however, the magnetic fields penetrate biological tissue with nearly undiminished strength. Eddy currents in the tissue drive electric charges to the skin, where the charge distributions are subject to thermal smearing in much the same way as in electric field stimulation, so that the same physiological effects develop. Details are discussed in the '054 patent.

SUMMARY

Computer monotors and TV monitors can be made to emit weak low-frequency electromagnetic fields merely by pulsing the intensity of displayed images. Experiments have shown that the ½ Hz sensory resonance can be excited in this manner in a subject near the monitor. The 2.4 Hz sensory resonance can also be excited in this fashion. Hence, a TV monitor or computer monitor can be used to manipulate the nervous system of nearby people.

The implementations of the invention are adapted to the source of video stream that drives the monitor, be it a computer program, a TV broadcast, a video tape or a digital video disc (DVD).

For a computer monitor, the image pulses can be produced by a suitable computer program. The pulse frequency may be controlled through keyboard input, so that the subject can tune to an individual sensory resonance frequency. The pulse amplitude can be controlled as well in this manner. A program written in Visual Basic(R) is particularly suitable for use on computers that run the Windows 95(R) or Windows 98(R) operating system. The structure of such a program is described. Production of periodic pulses requires an accurate timing procedure. Such a procedure is constructed from the GetTimeCount function available in the Application Program Interface (API) of the Windows operating system, together with an extrapolation procedure that improves the timing accuracy.

Pulse variability can be introduced through software, for the purpose of thwarting habituation of the nervous system to the field stimulation, or when the precise resonance frequency is not known. The variability may be a pseudo-random variation within a narrow interval, or it can take the form of a frequency or amplitude sweep in time. The pulse variability may be under control of the subject.

The program that causes a monitor to display a pulsing image may be run on a remote computer that is connected to the user computer by a link; the latter may partly belong to a network, which may be the Internet.

For a TV monitor, the image pulsing may be inherent in the video stream as it flows from the video source, or else the stream may be modulated such as to overlay the pulsing. In the first case, a live TV broadcast can be arranged to have the feature imbedded simply by slightly pulsing the illumination of the scene that is being broadcast. This method can of course also be used in making movies and recording video tapes and DVDs.

Video tapes can be edited such as to overlay the pulsing by means of modulating hardware. A simple modulator is discussed wherein the luminance signal of composite video is pulsed without affecting the chroma signal. The same effect may be introduced at the consumer end, by modulating the video stream that is produced by the video source. A DVD can be edited through software, by introducing pulse-like variations in the digital RGB signals. Image intensity pulses can be overlaid onto the analog component video output of a DVD player by modulating the luminance signal component. Before entering the TV set, a television signal can be modulated such as to cause pulsing of the image intensity by means of a variable delay line that is connected to a pulse generator.

Certain monitors can emit electromagnetic field pulses that excite a sensory resonance in a nearby subject, through image pulses that are so weak as to be subliminal. This is unfortunate since it opens a way for mischievous application of the invention, whereby people are exposed unknowingly to manipulation of their nervous systems for someone else's purposes. Such application would be unethical and is of course not advocated. It is mentioned here in order to alert the public to the possibility of covert abuse that may occur while being online, or while watching TV, a video, or a DVD.

Application US09/872,528

2001-06-01

Application filed by Hendricus G. Loos

2001-06-01

2002-12-12

Publication of US20020188164A1

2003-01-14

Application granted

2003-01-14

2021-06-01

Anticipated expiration

Status

Expired - Lifetime
---