Indigenous Cultures Key to Safeguarding Biodiversity
Created

Friday, 14 February 2020

Last modified

Sunday, 16 February 2020

Favourites

1602

Indigenous Cultures Key to Safeguarding Biodiversity

/index.php/en/content_page/item/1602-indigenous-cultures-key-to-safeguarding-biodiversity
Protecting indigenous cultures is crucial for saving the world's biodiversity
By Krystyna Swiderska - 14.
Species are being lost at about a thousand times the natural rate of extinction. This is faster than at any other period in human history. Ecosystems — the vital systems on which all life depends — are being degraded across the globe.
This crisis of biodiversity loss is finally getting some attention. But its connection to another loss – that of indigenous cultures – is rarely mentioned. From animals to insects and plants, biodiversity loss cannot be effectively addressed without tackling the rapid disappearance of indigenous cultures. The two are inextricably linked.
Indigenous peoples have conserved biodiversity for millennia. They have created much of the world's agricultural biodiversity, including thousands of crop varieties, livestock breeds and unique landscapes.
These practices continue today in many of their territories, creating new varieties of crops and livestock that are often more resilient than modern equivalents.
So it is unsurprising that the rich diversity of nature is declining less rapidly on indigenous peoples' lands than in other areas. This clearly shows that the world's 370 million to 500 million indigenous people play a critical role in conserving biodiversity.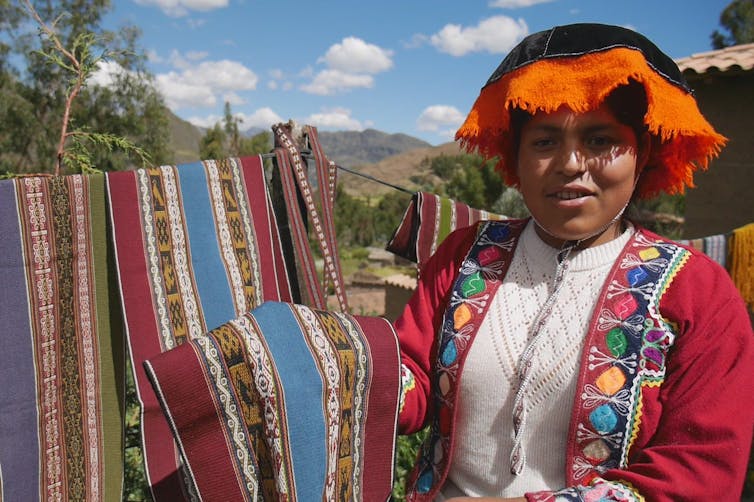 This is backed up by extensive research. According to several studies, traditional ecological knowledge is effective in conserving biodiversity and regulating sustainable resource use, including hunting, wild harvesting, fishing, farming and pastoralism, a form of animal husbandry. Living in harmony with nature is a fundamental part of indigenous peoples' core values and beliefs.
Similar ecological values and worldviews can be seen across indigenous cultures, from southern China to the Americas. Among Andean peoples, for example, the world is divided into three parts: the human and domesticated; the wild (species, ecosystems, water); and the sacred and ancestral. Rather than focusing on economic development, their goal is holistic wellbeing, which is achieved through balance between these three worlds.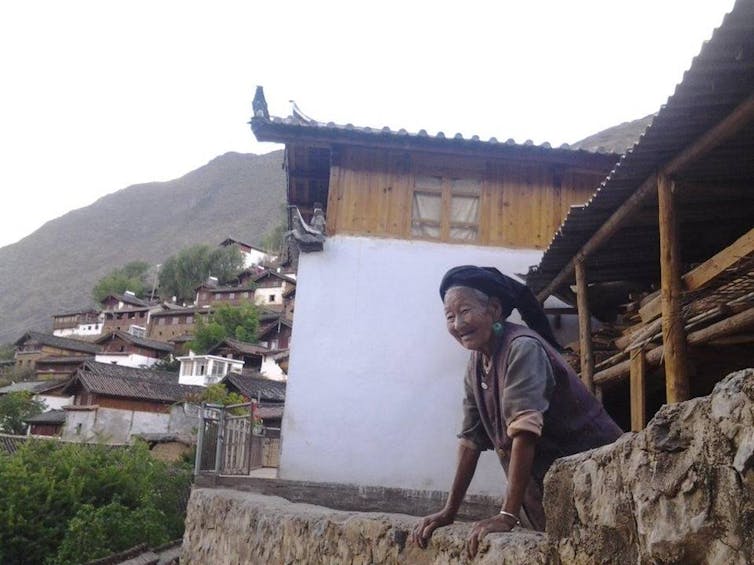 A stronger voice
Yet across the world, indigenous cultures and practices are being eroded by modernisation, commercial development pressures, lack of secure rights to land and resources, migration and lack of cultural education. As a result, many are struggling to save their unique cultures, knowledge systems and identities from extinction. This is despite growing recognition that they hold the key to solving many of today's environmental problems.
Up to 80% of biodiversity is located on indigenous peoples' lands, while at least a quarter of all land is traditionally owned or managed by indigenous peoples. Evidently, these cultures need to be protected. This should be part and parcel of broader tactics to conserve biodiversity. New biodiversity targets, for example, must protect indigenous cultures.
Yet the role of indigenous peoples is poorly recognised in most biodiversity strategies and targets. Limited progress has been made on the Convention on Biological Diversity's Aichi Target 18 since it was agreed in 2010, calling for traditional knowledge and customary use to be fully integrated into the convention's implementation. Alarmingly, none of the Aichi Biodiversity Targets for 2020 are likely to be fully met. Only a few will see significant progress, largely due to the continuation of economic policies that drive biodiversity loss.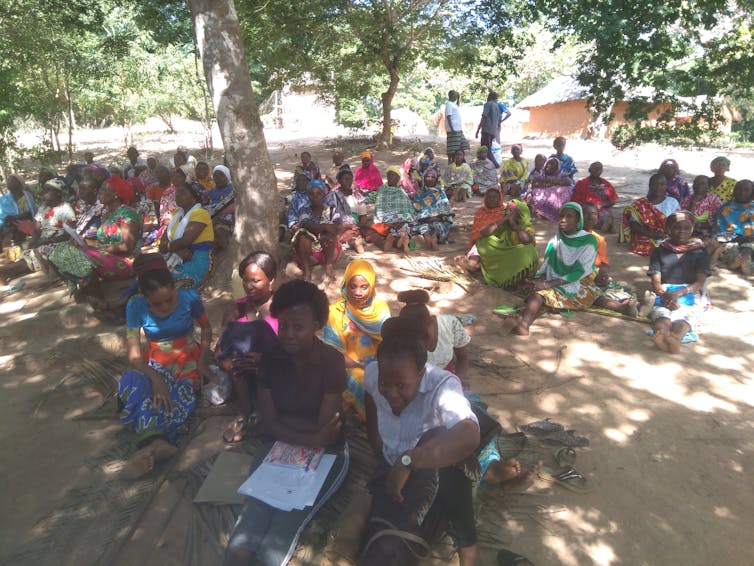 Biocultural heritage territories
A change in perspective is needed. In 2005, IIED, the sustainable development research institute where I work, and its partners developed a definition of biocultural heritage in order to address this dual extinction crisis. Our research with 11 indigenous groups in Peru, Panama, Kenya, India and China has revealed multiple interlinkages and interdependence between indigenous knowledge, biodiversity, landscapes, cultural and spiritual values and customary laws. These form key components of biocultural heritage, along with indigenous languages.
Consider the territory of Peru's Potato Park, which is governed collectively by an association of five Quechua communities. The park shows how the biocultural heritage approach can achieve multiple conservation and development goals.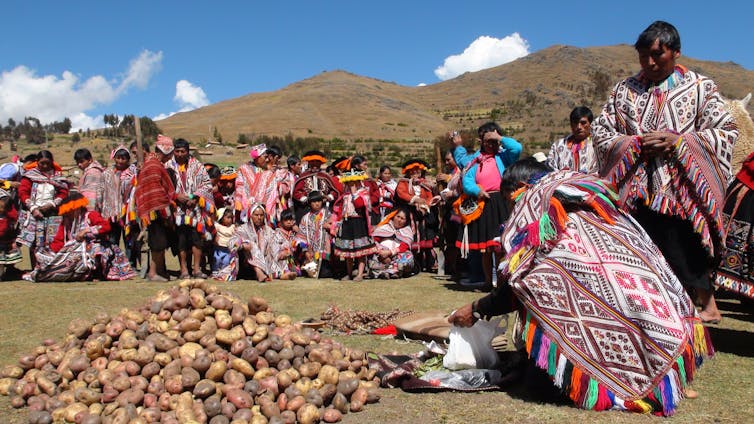 The Potato Park has tripled potato diversity to about 650 native varieties, through the revival of Quechua culture and customary laws and a repatriation agreement with the International Potato Centre to restore native varieties.
It has also led to conservation of Andean wildlife, crop diversity and water across 9,000 hectares. Potato diversification and collaborative research with scientists have enhanced yields despite severe climate change impacts. And landscape-based biocultural products and services, such as eco-tourism, a traditional restaurant, herbal teas, skin creams, potato shampoo and textiles, have doubled incomes.
Key to this success has been the highly participatory, indigenous-led approach, supported by the NGO Asociaciόn ANDES. This approach has built strong community ownership and self-sustainability.
My PhD explores whether and how the Potato Park model can be applied in different contexts. This research in northeast India, coastal Kenya and southwest China suggests that the model can be adapted to establish similar biocultural heritage territories in different socio-cultural, ecological and political contexts.
In China, the Naxi people in the Stone Village, Yunnan have started to revive their unique crop diversity, culture and ancient terraced farming landscape, with support from the Centre for Chinese Agricultural Policy and the National Farmer Seed Network in China. The process will require the restoration of traditional beliefs, close collaboration with the local government and creativity to support the emergence of collective management in a centralised political system.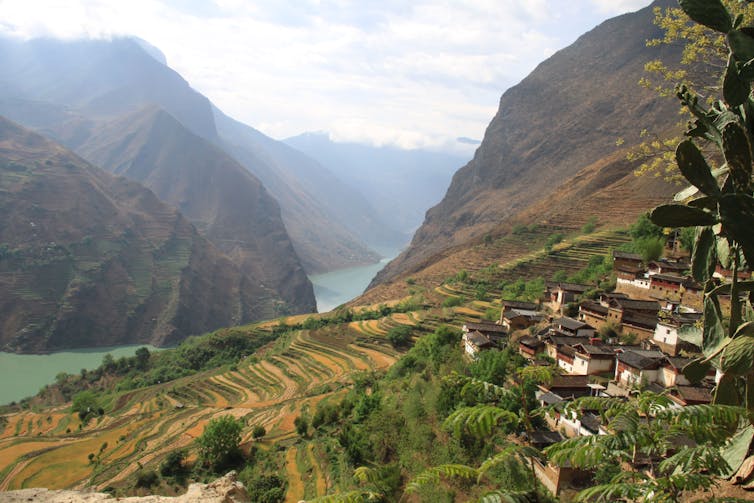 The way forward
What all this shows is that efforts to save the rich variety of nature cannot be achieved without working to save indigenous cultures. Governments must legally recognise and protect indigenous peoples' rights to territories, natural resources, traditional knowledge and self-determination. And indigenous peoples must be fully and effectively involved at every level in efforts to save biodiversity.
This will be particularly important this year when the new global biodiversity targets are negotiated. Not only is this key to humankind living in harmony with nature. It is also vital for enhancing support for poor and marginalised indigenous peoples in order to achieve the UN 2030 Sustainable Development Goals.
Measures to protect both biodiversity and indigenous cultures must be included across all of the sectors that are driving their loss, including agriculture, mining and forestry, if the diversity of life is to survive.
Disclosure statement
Krystyna Swiderska gratefully acknowledges the funding she has received from the British Academy Sustainable Development Programme; and from the Arts and Humanities Research Council (Global Challenges Research Fund). She is a Principal Researcher at the International Institute for Environment and Development. She is a member of the Green Party.
Partners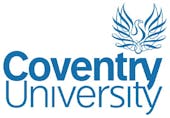 Coventry University provides funding as a member of The Conversation UK.
The Conversation is funded by the National Research Foundation, eight universities, including the Cape Peninsula University of Technology, Rhodes University, Stellenbosch University and the Universities of Cape Town, Johannesburg, Kwa-Zulu Natal, Pretoria, and South Africa. It is hosted by the Universities of the Witwatersrand and Western Cape, the African Population and Health Research Centre and the Nigerian Academy of Science. The Bill & Melinda Gates Foundation is a Strategic Partner. more
Earth's forests oxygenate the atmosphere and store vast quantities of planet-warming carbon dioxide (CO₂). But research suggests that the health of these vast ecosystems in large part depends on the work of indigenous people.
Indigenous territories and protected areas cover 52% of the Amazon forest and store 58% of its carbon. A recent study found that these areas had the lowest net loss of carbon between 2003 and 2016, with 90% of net emissions coming from outside these protected lands.
"Where indigenous people live, [in Central America] you will find the best preserved natural resources," declared the International Union for Conservation of Nature in 2018. A study published that year found that "indigenous people are crucial for the conservation of a quarter of the land of the Earth".
In the forest territories that indigenous people maintain deforestation is lower, more carbon is stored and less emitted, biodiversity is better conserved, and resources are more sustainably and fairly managed.
But indigenous territories and the biodiversity and carbon they protect are under siege. For indigenous people to continue in this invaluable role, they need secure land tenure and strong local governance systems. Nowhere is this currently more apparent than in Bolivia.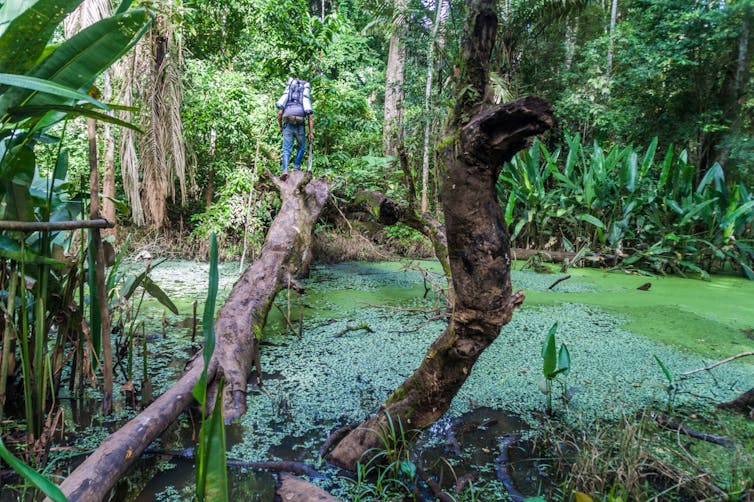 From championing to co-opting indigenous rights
On indigenous territories in Bolivia that have secured property rights, deforestation rates are 2.8 times lower than outside of them. Such lands cover 20% of the country's territory, so the contribution of indigenous peoples in Bolivia to fighting climate change is substantial.
But this situation has been undermined by Bolivia's development policies, and could be threatened further with the recent shift to a right-wing government.
In the last two decades, Bolivia has led the world in championing indigenous rights. Upon taking power in 2006, Evo Morales helped write a new national constitution. It paved the way to redistribute land to indigenous peoples and support their claims for self-government.
Morales also put indigenous peoples at the forefront of climate change discussions, when in 2010, he organised the People's Conference on Climate Change and the Rights of Mother Earth. The People's Agreement that emerged highlighted the important role that indigenous peoples play safeguarding the planet.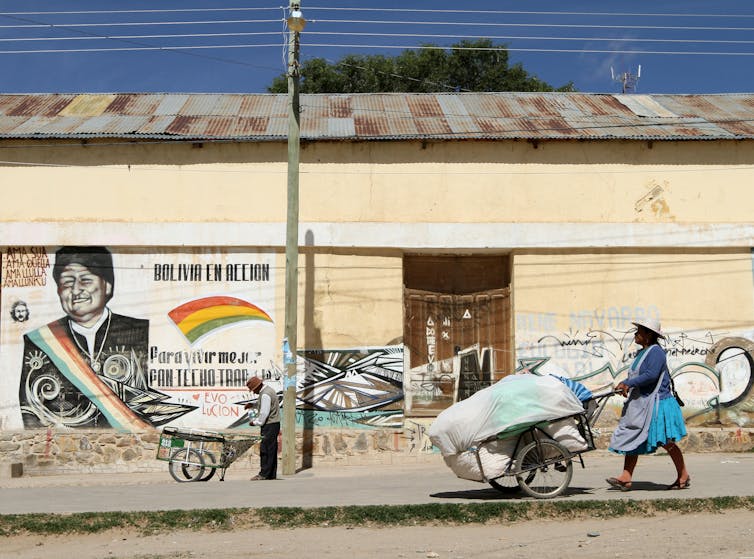 But during his second term in power, the government's commitment to indigenous rights and to the fight against climate change faltered. In 2010, Morales approved the construction of a road through an indigenous territory and protected area, which was bitterly resisted by the Mojeño people, alongside other indigenous peoples of the lowlands and highlands.
Morales announced his intention in 2013 to expand farming lands from three to 13 million hectares over ten years – allowing agriculture businesses to encroach on indigenous homelands. Morales then increased the area of land that small producers are allowed to deforest from five to 20 hectares, and made the conditions more flexible for this process to continue. Support for biofuel production from soya plantations and cattle grazing for beef export encouraged the opening up of new lands, with people using fire to clear forests for farming.
Between August and September 2019, Bolivia was wracked by the worst forest fires of the last two decades. A total of 3.6 million hectares were burned, and two reports showed that 57% of these fires were set in state-owned lands (which are largely composed of protected areas) and indigenous titled territories.
The push to expand agriculture has continued with Bolivia's new government. Shortly after Morales resigned on November 10 2019, the legislative assembly of Beni – a lowland region – approved a law which would open 42% of the land to farming and industrial activities. On December 16 2019, Beni's Indigenous declared a state of emergency.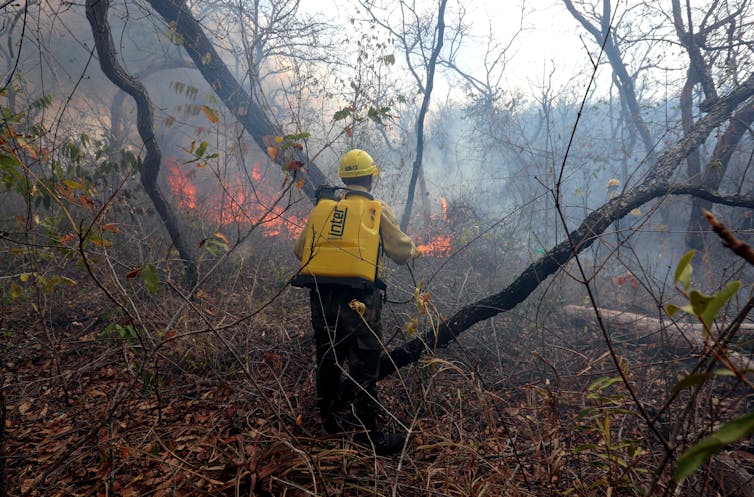 Indigenous autonomy in the balance
By granting autonomy rights to indigenous people, the state would effectively recognise their right to govern themselves in matters related to the land and natural resources. Without this, people have no real control of their territories, and there is little that indigenous people can do to control environmental degradation.
Out of 33 claims for territorial self-government that were raised between 2009 and 2019, only three have been approved by the Bolivian government. Our research suggests that the main reason so few have succeeded is the new laws enacted during the Morales era, which make autonomy claims a complex and cumbersome process.
We've been working with the Monkoxi Indigenous Nation from the Bolivian lowlands since 2013, to help advance their claim to political autonomy in their territory. The Monkoxi belong to one of the 30 groups that are still waiting for their rights to be recognised, having initiated the legal claim in 2009.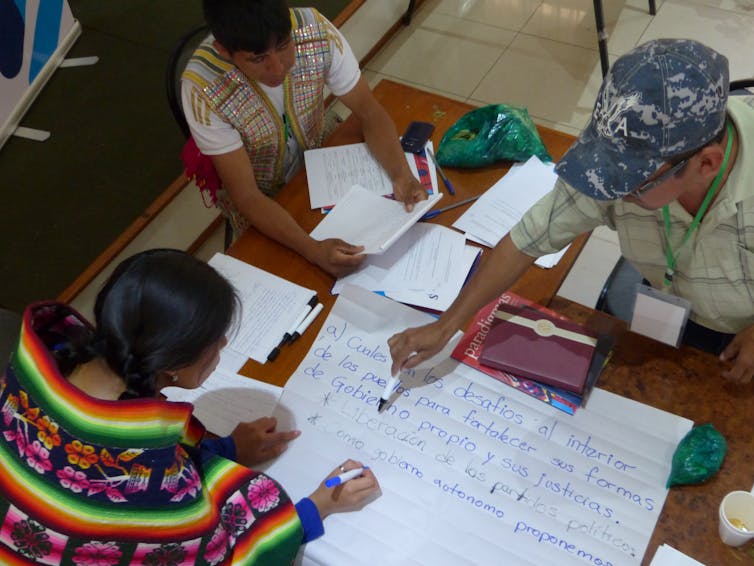 Bolivia is now in the hands of an interim conservative leader, Jeanine Añez, who has been accused by indigenous rights organisations of holding strong anti-indigenous convictions.
Since expansion of the farming frontier was agreed between the right and Morales while he was in power, it's doubtful the former will change this arrangement if they remain in power after general elections in May 2020. The pending autonomy claims that would allow indigenous people to consolidate their territorial control are also likely to stagnate.
The recent history of Bolivia shows the danger of allowing the fight for indigenous rights and climate action to be co-opted. To ensure that indigenous rights and climate change remain high in the next goverment's agenda, indigenous peoples must work hard to reunite and recover the independence that they once had from mainstream politics.
Authors
Iokiñe Rodríguez - Senior Lecturer in Environment and Development, University of East Anglia
Mirna Inturias - Lecturer in Environmental Justice, Universidad Nur
Disclosure statement
Iokiñe Rodríguez receives funding from the Economic and Social Research Council (ESRC). She works for the School of International Development at the University of East Anglia, UK
Mirna Inturias does not work for, consult, own shares in or receive funding from any company or organisation that would benefit from this article, and has disclosed no relevant affiliations beyond their academic appointment.
Partners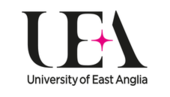 University of East Anglia provides funding as a member of The Conversation UK.
The Conversation is funded by the National Research Foundation, eight universities, including the Cape Peninsula University of Technology, Rhodes University, Stellenbosch University and the Universities of Cape Town, Johannesburg, Kwa-Zulu Natal, Pretoria, and South Africa. It is hosted by the Universities of the Witwatersrand and Western Cape, the African Population and Health Research Centre and the Nigerian Academy of Science. The Bill & Melinda Gates Foundation is a Strategic Partner. more
You are here:  

Indigenous Cultures Key to Safeguarding Biodiversity