" The only enemy that humankind has ever had, is the devotion to ignorance ..."
"The only thing keeping the public from using its numbers to force an end to #imperialist #war-mongering is that most people lack a deep understanding of how horrific and widespread it is. And the only reason they lack that understanding is because of #corporate #media malpractice" Caitlin Johnstone
"Every time we turn our heads the other way when we see the law flouted, when we tolerate what we know to be wrong, when we close our eyes and ears to the corrupt because we are too busy or too frightened, when we fail to speak up and speak out, we strike a blow against freedom and decency and justice." – Robert Kennedy
ECOTERRA Intl.
SURVIVAL & FREEDOM for PEOPLE & NATURE
- updated 30. June 2021
The information of this TruthNews Portal is compiled by the global network of ECOTERRA Intl. and the collectives of affiliated organizations like fPcN-intercultural, ECOP-marine, West Papua Network, San Foundation, Ecosphere-Academy etc.
We all hold true to your core values, principles and act with integrity.
[N.B.: We maintain an extensive block-list of IP addresses from where malicious cyber-attacks are launched. If it happens and your registration or login to this site is blocked and you can not use a VPN or proxy, please send a note with that blocked IP address to webmaster[AT]ecoterra.net and we will advise. We don't force cookies and don't store data with the identity of visitors of our website except those provided by subscribers and unless an attempt to damage the site is detected.]
The main language of the site is English - You can go to: https://www.translatetheweb.com/ or click for Spanish, German, Dutch, Danish, French translations or here for German to English - Note: Translations may take a moment to load. But best is now to choose EcoTranslate you find on every page f this site which is instant and interactive.
IMPORTANT NOTICE IN COVID-TIMES
We are respectfully asking this of all our members, friends and acquaintances as well as all new contacts: We understand that some of us differ in our beliefs regarding how COVID-19 has been assessed and is managed. We also understand that some of you are forced or maybe are downloading voluntarily a COVID19 app, which is promoted "for the greater good, for our safety, for the safety of our loved ones"! We are strongly advising against the installation of any such app, since so far no such app exists, which would fulfil our minimum privacy and security standard.
If we are in your "contacts" with phone number or e-mail and YOU intend to instal any such app, like "Healthy Together" "COVIDsafe" "AB Trace Together" "COVI-Pass" (COVI-PASS is the most horrible - designed by the NWO UN and to be implemented by Britain) or a similar identifying, tracking and tracing apps, please DELETE us from your phone or e-mail contact lists, Facebook, Instagram, LinkedIn, or Twitter pages PRIOR to installing the app on your Smartphone!
Any such app WILL ask for permission to access your contact lists (like horrific whatsapp), and NO ONE has our consent to use our phone numbers, e-mail addresses or any other identifying contact info in connection with these tracking apps that will identify, locate and spy on us without our knowledge or permission. Even Snopes verifies that GPS capabilities are part of these apps and there are several more in development that have raised serious privacy issues.
To educate yourself simply do an Internet search for "COVID19 APP" to read about the implications and ask us for other communication options.
Please feel free to copy and paste this notice to your page or send it on to your contacts.
Thank you for understanding that this is NOTHING personal! ❤
READ: What you need to know about contact tracing apps and privacy and what else your smartphone and bluetooth can do to your privacy you can read HERE. See also more Internet security advise down below.)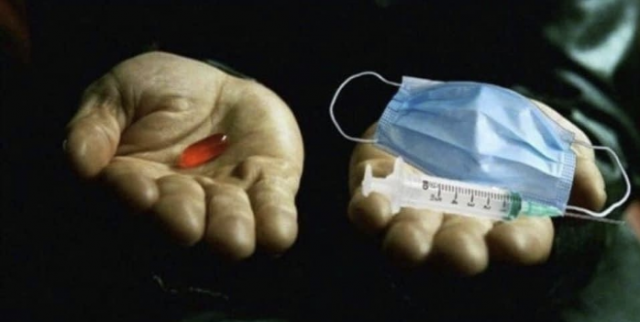 "During times of universal deceit, telling the truth becomes a revolutionary act." - George Orwell
The only thing necessary for the triumph of evil is that good men do nothing. – Edmund Burke
We need to put our foot down and say Enough.

We're creating a way for people to finally speak up. A better world begins by simply opening the conversation. If you're feeling like the world has gone mad around you, don't worry. You're not alone.

- you also can just sign up on this site to get the connection.
---
THE EcoNews SITE
The purpose of this site is mainly an effort of our members to inform each other about truthful news and important developments - a clear path through the information jungle, avoiding fake news traps and misguiding propaganda.
READ: Online Civility and Civil Rights
ARTICLES
Inividual articles represent outstanding journalism or important information, but do not necssarily reflect the opinion of our organization or affiliated groups.

COMPILATIONS
With an updated compilation of articles, news and information on a specific subject we create pictures that strife to present a holistic view of the given reality on a specific topic as well as a timeline of developments. The compilations are best viewed, studied and understood on a computer rather than the small screen of a mobile phone.
We are committed to independent, transparent, and evidence-based analysis and strife to distribute only the best information available.
Truth is not what you want it to be; it is what it is and you must bend to its power or live a lie.
- Miyamoto Musashi -
For knowledge transfer and awareness creation the information is also disseminated via RSS feed from this website and via our specific mailings lists:
"Nowadays, anyone who wishes to combat lies and ignorance and to write the truth must overcome at least five difficulties. S/he must have the courage to write the truth when truth is everywhere opposed; the keenness to recognize it, although it is everywhere concealed; the skill to manipulate it as a weapon; the judgement to select those in whose hands it will be effective; and the running to spread the truth among such persons."
― Bertolt Brecht, Galileo
MAILING LISTS
Please feel welcome to subscribe to any or all of our free mailing lists.
To subscribe to any group-list just go to https://www.ccmail.ecoterra-international.org/ or send an e-mail to
ECOTERRA Intl. keeps your Personally Identifiable Information (PII) confidential and does not disclose, sell, trade or exchange e-mail addresses or mailing lists.
These are moderated lists [©1972-2020] with low traffic frequency on important issues:
UNIQUE_PEOPLES - Defending natural rights of First and traditional Peoples - especially minorities).
DIVERSE_LIFE
- Protection of all species of wild fauna and flora
CLEAN_SKYnSPACE - Protection of the fragile atmosphere of Earth and prevention of harmful human activities in space
NATURAL_FORESTS - Protection of the old-growth or other natural forests and it's peoples
DIVERSE_LANDS - Protection of terrestrial ecosystems
NATURAL_SEAS - Protection of the marine biosphere
NATURAL_WATERS - Protection of the aquatic ecosystems
NATURAL_GENES - Protection against genetically engineered organisms
NATURAL_HEALTH - Protection of human health
NATURAL_ENERGY - Protection of natural energy flows and wise production
NATURAL_SCIENCE - Dissemination of peer-reviewed studies and traditional knowledge
NATURAL_JUSTICE - Protection of Your rights and sovereignty
NATURAL_EDUCATION - Promotion and implementation of holistic and total immersion education including native languages and traditional knowledge
NATURAL_DEFENCE - Protection of our values, our and our children's heritage and future)
Though all our lists remain strictly confidential it can not be ruled out that hacked servers or leaking clouds could be accessed by third party. We therefore go the extra mile and maintain the NATURAL_DEFENCE, NATURAL_FREEDOM lists and others off the grid.
The lists of subscribers to the [NATURAL_DEFENCE] and [NATURAL_FREEDOM] lists will for obvious reasons always be maintained off our or any other
server and are kept safely off any cloud. Your email-address is safe.
NATURAL_FREEDOM - Secondment to the resistance and uprisings of the real people around the globe against harm and evil
NATURAL_SOLUTIONS - Best practices by out-of-the-box thinking problem solvers
BRIGHT_FUTURE - Visions and rack-maps for our common future
TRAVELnCARE - Protection of free voyage, safe travel and caring visit
SMCM - Somali Marine & Coastal Monitor (All on Piracy, illegal fishing and dumping off the Horn of Africa- internal only - non-public list)
CPSU - COUNTER-PIRACY STATUS UPDATES (public part of the SMCM list - fighting fish- and ship-piracy)
WILD_ROAR / ECO_ALERT - (ECOTERRA ALERT BULLETINS)
FSM - FULL_SCOPE_MEDIA (Free thinking, non-conforming investigative reporting and media releases (hot news, investigative reporting, features & press releases you hardly ever get from the mainstream media) -- English, German or French ListServ
FREE_MEDIA - Press Releases
WTN - WILD_TIMES_NEWS (- the hard-copy for people without Internet access - in English and in vernacular languages (postal address required)
BEWARE and Help: Google and other search engines depending on google have implemented algorithms that filter and censor not only content but also sources. Assist the free flow of information by distributing our content via your own mailing lists and social media networks.
What you are told in the darkness,
Speak it out loud in daylight, and
What is whispered into your ear,
Shout it from the rooftops.
NOTA BENE:
If you run your own mailing list, please feel free to disseminate what you receive from our lists. But please do not use a mailing list run by notorious e-mail address harvesters like MailChimp, who send trackers with your mails and put your friends under a kind of surveillance (if they opened the mail etc.). Security concerned recipients regularly discard MailChimp and similar tracking-mails. Get best advise how to set up your own mailing network from e.g.https://www.postboxservices.com/ or ask them your questions by email via
.
CONTRIBUTION of INFORMATION or ARTICLES
YOUR IMPORTANT CONTRIBUTIONS TO ANY LIST AND TO WTN ARE MOST WELCOME!
"And so it is to the printing press – to the recorder of man's deeds, the keeper of his conscience ...
confident that with your help man will be what he was born to be: free and independent."
– John F. Kennedy
Please send your genuine contributions in any format (best inline or editable word/odt document) to WILDNET <wildnet[AT]ecoterra.info>.
We support free speech, but proselytising or propaganda screeds, fake news or hate speech will not be disseminated.
Logged-in subscribers can directly post to this portal and provide articles only after having been approved.
Request higher author permissions from
N.B.: For security reasons e-mails from ECOTERRA are very rarely ever sent to these mailing lists with attachments. If you happen to receive a message with an e-mail attachment,please be aware that our sender address might have been spoofed and we advise you to check that mail carefully without first opening the attachment. If you suddenly don't receive mails from the usual list any more, but didn't unsubscribe, your mailbox or your ISP might have been tampered with by (hidden) censorship - please let us know and re-subscribe. Sorry, but if your e-mail address bounces several times, your address will be unsubscribed
since we have to keep a rather strict unsubscription policy. Please re-subscribe, if you suddenly don't receive your mails from the specific ListServ. Avoid having your e-mail with ISPs, who are on the list of fraudulent and/or notorious mail interceptors and trackers like verizon, aol, gmail, yahoo, msn, hotmail etc.
Send us your tips, leaks, hints anonymous, confidential and secure.
Send e-mail to establish first contact:
We rely on information and tips from people like you to help us conduct our investigations. Below are several ways to contact us securely with your hints. If you would like to leave your tip using a channel not listed below, please let us know by sending an anonymous e-mail to
Your security and privacy is of paramount concern to us, and we will not disclose your identity. Although we won't require your name or other PII, some proposed way or mechanism to get back to you is preferred.
We then also can advise you how to establish secure, anonymous contact with us first via Protonmail and then for the transmission of sensitive documents via Tox or Unseen (see below). You can use this also as a secure relay for other final destinations.
Send encrypted e-mail:
Send your disclosures and documents with OpenGPG/PGP encrypted e-mails to after getting our public key from:

pub  2048R/C04B2C00 2010-01-29 ECOTERRA Intl. <

>
If it is difficult for you to manage PGP emails:
Email us via Protonmail:
Send your tips or leaks via your protonmail email to (but use the webmail on the TOR browser)
Register for a free protonmail account, which allows for automatic end-to-end encryption.
You can make your free protonmail account here - but better is to use the TOR browser already when creating!!!
---
You can also explore a new platform by creating an e-mail with https://www.msgsafe.io
- but we can not vouche yet for the safety of this provider, since the platform has some features that raise safety concerns.
There you could drop confidential info for us to Collective <>
pubkey: 9D9A F8DB A111 CCAD B7A6 A51C E14C 32EA D025 F943
- but we suggest to use the two other ways (PGP or protonmail-to-protonmail) with very sensitive issues for now.
Send us your tip in the postal mail:
If you prefer to send postal mail instead of using electronic communications, please send first an e-mail and we will tell you the nearest postal address of our network close to you.
Call us with your hint:
To alert us over the phone, dial our 24/7 emergency lines +49-177-235-908-1 or in Africa: +254-714-747-090 and prepare to let us know some way for us to get back to you.
NO SMS please.
SMS or WhatsApp or Telegram or Signal are NOT secure !
SUPPORT
PLEASE consider to support ECOTERRA's work through our trust fund.
Send your pledges to ecotrust[AT]ecoterra.net to receive transfer information.
Since the days when PayPal blocked WikiLeaks an later even BITCHUTE, we didn't trust that corporate payment collector and go with better alternatives now;
Best way to support:
Become a Patron of ECOTERRA on PATREON
or at
EVERY BIT COUNTS
ECOTERRA FLASHCOIN (flashcoin.io) Account: UYv5vhi7yjUKYnqZAHr98fMuwFz1FtwFmi

ECOTERRA BITCOIN (BTC) Account: 1D87JuSmrcwHuFHDNf9YfjQPGbKhM652pX
If you can buy your MainStreamMedia to receive their fake news, please consider to support our efforts to provide the truth.
Donations in-kind are also welcome, send your offer to ecotrust[AT]ecoterra.net for transfer details and see also our present needs for selected areas of operations e.g. HERE
===
ECOTERRA Intl. nodes:
Barcelona - Cairns - Cairo - Calgary- Canaries -Cape Town - Cassel - Caracas - Cebu - Cork - Curitiba -
La Paz - London - Los Angeles - Nairobi - Paris - Reykjavik - Roma - Stuttgart - Wien - Vanuatu
ECOTERRA - FIRST PEOPLES & NATURE FIRST!
https://www.ecoterra-international.org
GLOBAL 24 h EMERGENCY RESPONSE PHONE LINE: +49-177-235-908-1
AFRIKA 24 h EMERGENCY RESPONSE PHONE LINES: +254-790-486-286 or +254-714-747-090
"For us, warriors are not what you think of as warriors. The warrior is not someone who fights, because no one has the right to take another life. The warrior, for us, is one who sacrifices himself for the good of others. His task is to take care of the elderly, the defenseless, those who can not provide for themselves, and above all, the children, the future of humanity." Sitting Bull
We thereby hold the right, individually and in association with others, to promote and to strive for the protection and realization of human rights and fundamental freedoms at the national and international levels.
Become a pro-active-member of ECOTERRA Intl. - write to office[AT]ecoterra.net or of fPcN-interCultural (write to Friends of Peoples close to Nature via collective[AT]fpcn-global.org) or of our Marine Group: https://www.ecop.info (write to marine[AT]ecop.info).
Green is Good: Environmentalism per se is not political - it is sanity!
[However, this statement comes now with a certain caveat due to the recent developments in politics worldwide, where many have turned into watermelons (outside green, but inside bright red) and pose a great danger to all those Indigenous people as well as the more conservative (in the true sense of the word) scientists and professionals in the environmental fields.]
ECOTERRA Intl. has no Petrol-Dollars like other "CONservation" groups see:
https://www.thenation.com/article/174149/why-arent-environmental-groups-divesting-fossil-fuels
Please help by becoming a donating subscriber and supporting member today!
For making donations and to receive your personalized donation reward:
Please contact: ecotrust[AT]ecoterra.net
DO YOU NEED AN ECO-STRAIGHTLINER?
Please request contacts for highly qualified scientists (ecologists, marine biologists etc.), lawyers, specialists and environmental experts or investigative journalists with proven track record of not being lured or bullied by corporate or governmental money via office[AT]ecoterra.net
These are all no-nonsense people with vast experience.
Ask for the support of an ECO-Volunteer: Mail to office[AT]eoterra.net or get trained yourself to become one of our Eco-Guardians.
BUT NEVER FEEL DESPERATE OR ALONE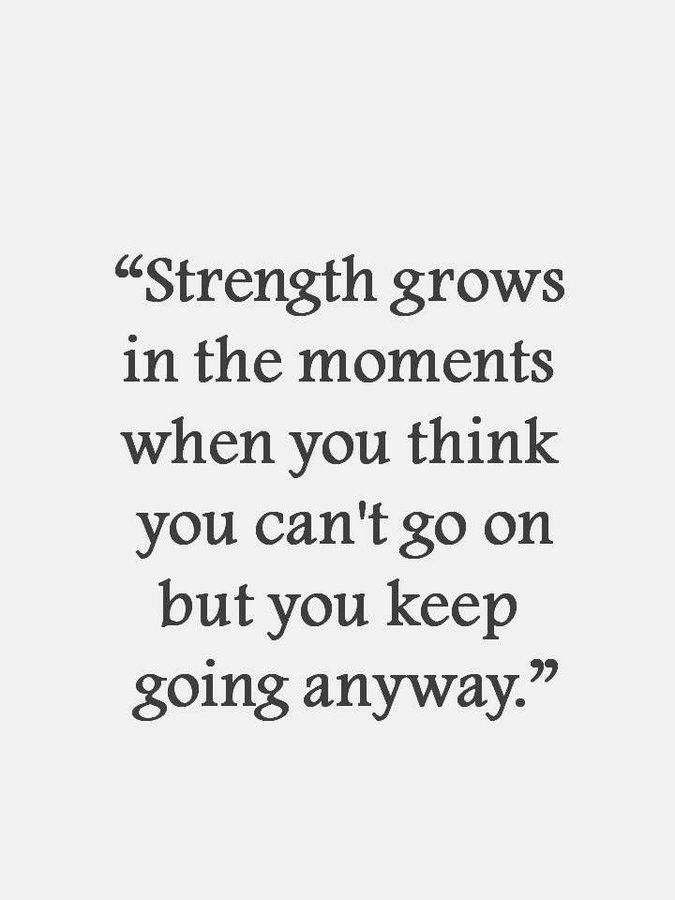 - you will find many helpful contacts on the different pages.
---
OUR GUIDING PRINCIPLES:
Truthfulness, Compassion, Empathy, Tolerance, Forbearance
THE TEN Indigenous Peoples COMMANDMENTS
1. Treat Earth and all that dwell thereon with respect.
2. Remain close to the Great Spirit, in all that you do.

3. Show great respect for your fellow beings.
(Especially Respect Yourself)

4. Work together for the benefit of all Humankind.

5. Give assistance and kindness wherever needed.

6. Do what you know to be right.
(But be careful not to fall into self-righteousness)

7. Look after the well-being of mind and body.

8. Dedicate a share of your efforts to the greater good.

9. Be truthful and honest at all times.
(Especially be truthful and honest with your self)

10. Take full responsibility for your actions.
Protecting Our Future
"Each time a man stands up for an ideal, or acts to improve the lot of others, or strikes out against injustice, he sends forth a tiny ripple of hope, and crossing each other from a million different centers of energy and daring those ripples build a current which can sweep down the mightiest walls of oppression and resistance." – Robert F. Kennedy
__________________________________________________________________________________________
Maintain Internet safety:
On the Internet you have to be aware that the Neo-Imperium consists of the so-called "5 Eyes" states: USA, CDN, AU, NZ, UK, and their allies (9, 14 eyes alliances) whereby additionally through the USA all NATO states and through the UK all Commonwealth states are embedded. And make no mistake: Israel is not Number 6 - it is the hidden Number 2.
READ: Five Eyes, Nine Eyes & 14-Eyes Countries and VPN Jurisdiction and latest comments.
WHAT AND WHO ARE THE 5, 9, 14 EYES ?
Here is a brief breakdown of each of the three Alliances:
Five Eyes: US, UK, Canada, Australia, New Zealand
Nine Eyes: Five Eyes + Denmark, France, Holland, Norway
Fourteen Eyes: Nine Eyes + Germany, Belgium, Italy, Sweden, Spain
The Nine Eyes and Fourteen Eyes Alliances are essentially extensions of the original Five Eyes Alliance. While these countries may not all share as much information with each other as the Five Eyes Alliance, they still actively and willingly participate in international intelligence-sharing. Not many (relatively) free countries are left - choose wisely.
In addition to these confirmed alliances, it is also worth mentioning another handful of countries that have been caught or suspected of exchanging information with the Fourteen Eyes Alliance and Third Party Contributors: Israel, Japan, Singapore, South Korea
It's highly recommended that you choose a VPN (and also your VPS or server location) outside the jurisdiction of the five eyes, nine eyes and fourteen-eyes alliances and dependent countries.for full anonymity and data protection.
And check out: The Internet Kraken ...
BE AWARE
It's up to all of us to protect and enhance the future of the Internet.
By using the Internet Impact Assessment to show policymakers how laws, decisions and trends could impact the foundation of the Internet responsible for its success, we can help make sure it keeps working for everyone.
Three Totalitarian States Threaten the Internet:
RUSSIA'S SOVEREIGN INTERNET LAW Network operators will have to provide the regulator, Roskomnadzor, with network diagrams and technical design of the communications facilities so that "technical means of countering threats" (TMCT) can be installed. If the regulator identifies a security threat to its public communications network, it can use TMCT to change traffic routing, close or limit communication lines and channels, directly contact user, and change the configuration of communications. If Roskomnadzor declares a communications emergency, it will be able to control routing and other operator decisions.
U.S. CLEAN NETWORK PROGRAM The U.S. Clean Network program challenges the open architecture of the Internet at its very core. The "Clean Carrier" and "Clean Cable" programs would force vast amounts of Internet traffic to route into third countries, extending the distances data must travel, increasing the potential for surveillance and manipulation of Internet traffic, increasing the risk of Internet outages, and in general increasing costs to everyone on the Internet. Having a government dictate how networks interconnect impacts the Internet's agility, resiliency and flexibility.
THE CHINA MODEL China's big three operators China Telecom, China Unicom, and China Mobile run 70% of networks and much of the backbone infrastructure of smaller networks. They run the three gateways which filter Internet traffic in and out of China. The choke-points that these three companies hold on interconnection with all networks outside of China severely limits the access of China's network providers and Internet users to the global Internet. The Internet is an incredible resource because it was built to foster a culture of collaboration and participation for the collective good. But the open architecture that makes it strong and successful is not invincible. Governments and businesses are increasingly making decisions that could harm the Internet's foundation, and they may not even know it. Actions that impact any one of the Internet's critical properties could erode the foundation as a whole.
To learn more and see the toolkit, please visit: internetsociety.org/impact-assessment
---
How to deal with Cyber Security Threats - 18 Types of Cyber Security Threats You Should be Aware of and How to Deal With Them
Newcomers to the world of cybersecurity might find this First Look on Internet Security useful.
KNOW: Computers with Intel Inside might be compromised - MUST WATCH - Secret backdoor since 2008
WATCH: Why privacy matters even if you have 'nothing to hide' (and send this to anyone, who tells you that stupid sentence).
Take a minute and watch also this FANTASTIC video by John McAffe. Everyone should watch this, it is not only about p*o*r*n. This really lays out the security dilemma extremely well.
RIP John - John McAffe was a real fighter for internet freedom. He was wacked at the hands of the Spanish "authorities" on the bequest of those from the USA.
Google WILL pass your search results over to the FBI if they meet certain criteria
REMEMBER: This applies to Andriod devices using alt search engines, or ANYONE using Google's browser.
Good security advise for journalists: https://cpj.org/2019/07/digital-safety-kit-journalists.php
Old (2016) but still valid advise (except maybe concerning SIGNAL) from the EFF: Digital Security Tips for Protesters (on and off the streets)
Good compilation: Most Secure Messaging Apps in 2020 - good, because they speak openly about the downsides, pitfalls and dangers of e.g. Signal, Telegram, Viber, Wickr and Wire (they did, however, not look at BRIAR or TOX - see below).
CHECK'EM OUT: Best Communication Apps
SECURE MESSAGING APPS COMPARISON "GOVERNMENT IS NOT THE SOLUTION TO OUR PROBLEM; GOVERNMENT IS THE PROBLEM"
START ACTING:
or How To Become Anonymous And Secure Your Privacy 2020
Learn everything you can do to get as close as anonymous as possible: The ultimate & complete guide to becoming anonymous, private, and secure on the internet. (October 2021)
Many people wrongly assume their government or the big technology companies will protect their privacy in the digital world but that is a big mistake. The government and companies like Google will do anything they can to track your online travels. It is entirely up to users like you and me to protect ourselves. Let's face it, most of us live a good part of our lives online, and it's important to protect our online activities from prying eyes.
Block Federated Learning of Cohorts (FLoC)
A new technology is currently being rolled out to browsers to replace third party tracking cookies. This technology is named Federated Learning of Cohorts (FLoC) and you can read more about it
here and here
:
Facebook and Google are
Evil
. Our website blocks this technology, but you should also choose aother browser and deinstall Chrome.
10 Alternative Browsers
Get good PASSWORD SECURITY
Read about the road to password security.
For the best computer & Internet safety tools check regularly HERE: Privacy Tools
Measure Internet censorship Get the OONI Probe (Android 4.2 or newer, Windows 64-bit only, macOS) Are websites and social media apps blocked? Is your network unusually slow? Run OONI Probe to find out!
Ahead of the curve: Overview of OTF supported projects.
Opt out from global data surveillance programmes:
Psiphon is a circumvention tool from Psiphon Inc. that utilizes VPN, SSH and HTTP Proxy technology to provide you with uncensored access to Internet content. Your Psiphon client will automatically learn about new access points to maximize your chances of bypassing censorship. https://www.psiphon3.com/en/download.html
To get secure asynchronous chat free-of-charge check out UnseenP2P - the Unseen Communicator for secure P2P communications is now ready for early testing. You should only use this for testing, there are still improvements being made. [The server based https://www.unseen.is has been taken offline (too high costs to maintain that service) but https://www.unseen.tw is still operated.]
Distributed, server-less platforms that also work like e-mail are TOX https://tox.chat/ - with voice or video or video chat - or BRIAR https://briarproject.orghttps://bitmessage.ch/
Please check regularly for an updated list of e-mail recommendations: https://www.prxbx.com/email/
Check out: https://www.mailpile.is/
For free, encrypted and secure PGP e-mail (incl. self-destructing e-mail) sign up with https://protonmail.com (best via TOR)
Mr. Ladar Levison, the owner of Lavabit[dot]com, which was forcibly shut, because whistle-blowers like Julian Assange or Edward Snowden had their e-mail addresses hosted there and the owner was served with a FISA warrant, thereafter said: "...I would strongly recommend against anyone trusting their private data to a company with physical ties to the United States of America."
N.B.: LAVABIT recently opened again - have a look (transparent privacy policy but are based on servers hosted in USA and costly).
BETTER E-MAIL SERVICES:
Check out: https://ctemplar.com/about/ (free: 1 GB + Tor onion address), https://www.protonmail.com | https://www.protonmail.ch (free: 500 MB + free VPN) or https://tutanota.com/blog/posts/anonymous-email/ (free: 1 GB, but might not work on secure or every browser)
PLEASE do NOT use any longer e-mail providers like gmail, who do not guarantee data safety, ownership and/or security. Change every lawyer or medical doctor who does not guarantee your data security. Confidentiality is a prerequisite for attorney/client and doctor/patient privileges. See also HIPAA compliant messaging and data security for the medica devices. FREE e-book for the absolute minimum protection.
Connect securely via best VPN: https:cryptostorm.is/
Independent advise on the quality of VPNs and E-Mail services - assessing almost 200 VPNs in detail.
The Best VPN Services (TESTED) Last Updated: February 26, 2020
Another good advisor: Best Free VPN of October 2020 (same group now warns of 360 VPN - see ALTERNATIVES)
Five best free VPNs available in October 2020:
Free and recommended VPN solutions are:
1. Psiphon (@PsiphonInc) download: https://t.co/sB4ae851kM
If our website or download links are blocked or censored in your country, you may request to have the downloads sent to you via email.
2. TOR (@torproject): https://t.co/VcKKq5FSocy
3. TunnelBear (@theTunnelBear): https://t.co/QoKPwagd8l
Please Note:
VPN's have their uses, BUT to us they are only useful to obscure, not necessarily to anonymize, you.
By definition, a VPN (Virtual Private Network) is an encrypted channel between IP addresses (even those "hidden" behind a NAT router). By this definition, even an HTTPS connection qualifies. The only difference is regarding scale. Is all IP traffic encrypted (typical VPN "service") or only a single instance through a defined port (typical HTTPS traffic)?
What is important is to understand that your ISP (Internet Service Provider - and hence everyone) knows whom you are communicating with. The VPN "service" provides some obfuscation to the observer of the WHO you are and from where you connect, since all traffic goes to that same IP address, which is not yours.
Whether or not "somebody" knows you are using a VPN is kind of irrelevant. It is the WHO and WHAT that matters.
A VPN typically uses encryption on the data packet, so the WHAT is obfuscated (obviously, one should ensure end-to-end encryption).
A VPN (service) also typically relays said data packet, so the WHO is obfuscated, at least for the ISP. The ISP then only knows YOU are talking to the VPN host, but the ISP (who might be compromised e.g. by a regime) doesn't know WHO the final destinations of your packets are.
Please note, the VPN "service" itself does know this information, even if the service has more hops (like with Tor). Since it is geometrically more difficult to compromise a network of independent relays than a single "service", Tor has its uses. By using a VPN one simply transfers the "risk" from one entity (eg: ISP) to another entity (eg: your VPN provider or Tor). Concerning the debated question: Tor over VPN, VPN over Tor, or Tor standalone? -->> read THIS and understand THIS. Tor over trusted VPN [i.e. the method that entails connecting to your trusted VPN app (best unpaid/free) first, then executing the Tor browser] can be a good way to protect yourself e.g. from rogue regimes, but usually slows your traffic and free offers by trusted VPNs have certainly very limited bandwidth per month.
Also know that maybe you could unknowingly sign up with a criminal VPN provider, whose core clients go against you. This one was now taken down: DoubleVPN allegedly covered for criminals. All you see on https://www.doublevpn.com/en/ is:
The so far still legit VPN service that provides a double VPN connection is well known NordVPN, which unfortunately is too expensive for most activists and human rights advocates. Which VPN to choose also depends on the threat model applicable for each case.
BETTER PRACTICES:
Stop searching with Google! Also DuckDuckGo has now been compromised (Amazon). They all collect your search-data.
Especially for users of anything "GOOGLE" it is recommended to do a google-detox - see: https://datadetox.myshadow.org/en/home
REMEMBER: Duck Duck claims to not track you, but uses Google and operates via insecure Amazon servers.
Better search with
https://www.gibiru.com, which delivers 100% private results from google and other search engines.
https://www.startpage.com, it delivers 100% Google results in total privacy.
https://www.ecosia.org - each search contributes to tree planting !!! (but has also Amazon server connect).
https://gexsi.com/ - each search contributes to projects within the framework of the Sustainable Development Goals (SDGs).
Try a counter-search with Russia's largest search engine https://yandex.com - independent of google.
Probably the best search engine out there not tied into what the FBI can demand answers from is Yandex, ignore the Russian and type in English, it will give you English results. Yandex is the only alt search engine as powerful as google and you get TOTALLY different results, if it is censored it is certainly not censored the same way.
Check out former AltaVista, which is now yahoo, but doesn't follow google censorship.
Online Conferences
BEWARE OF ZOOM - and shun it (The communist Chinese CCP can listen into it, snatch your session and terminate your account!)
For trusted P2P (video) collaboration better instal JITSI - or go directly to https://meet.jit.si/ - it's easy and much more secure.
Another excellent solution is JAMI with its new version "FREEDOM" and especially the new version of Jami dubbed "TOGETHER" with enhanced conferencing. People on the same network do not even need an active Internet connection to stay in touch. When the Iranian government shut down the Internet for a week in 2019, many activists and young people used Jami.
Check out ELEMENT for powerful matrix- or self-hosted group collaboration.
What are the most recommended open-source video conferencing projects?
Check: Best ZOOM Alternatives or in German: Tests auf ERFAHRUNGEN basierend.
LEARN ABOUT OPEN SOURCE SOFTWARE
ALERT: Hackers are buying domain names with a similar web address to the email service providers like Tutanota and Protonmail, and creating clone login pages. A user who logs into one of these fake pages will have compromised their login details and given hackers access to their accounts.
The cybersecurity research group CERTFA - the Computer Emergency Response Team - has reported an increase in sophisticated phishing attacks against journalists and human rights defenders. These attacks, which are global, have also targeted individuals who use more robust email providers or two-step verification (2FA) for their email and social media accounts.
Other reports detail how journalists and activists using Yahoo and Gmail were sent emails appearing to be from those email service providers, stating that there had been an unauthorized attempt to access the account. The email asked journalists to enter their email and password details, which hackers were able to check in real time and send out a fake two-step verification request either as a SMS, via the authenticator app, or via push notifications. At least two different groups of hackers were able to gain access to accounts and constantly monitor communications.
Good Firefox Browser addons are: uBlock Origin | Cookie Autodelete | HTTPS Everywhere | DecentralEyes | Noscript
Secure your Android phone: https://www.futuretensecentral.com/dcentral1
You need to see this...Society is Changing - Rob Braxman Tech
https://invidious.snopyta.org/watch?v=nCFbgWjgp2M
Do this! remove big tech from your life. I de-googled my devices (with help of rob braxman info) when they 'launched' the corona psy op. Give them a hard time tracking you. #noconsent
What's it like to use a de-googled phone in real life?
https://invidious.snopyta.org/watch?v=mqSCmT5S-2w
For good reason you will not find us on fascistbook, google+, twitter or any other of those in reality asocial and dangerous surveillance media.
Ad-mails (spam or UBE/UCE) are terrible, but don't use ISP- or web-based filters, since you never know their criteria. Stay in control and instal the anti-virus, anti-spam and firewall yourself - they are unfortunately necessary in these days - and maintain them yourself on your system! If you are forced to instal pre-filtering then choose a service like https://www.junkemailfilter.com/ who guarantees your mail safety, supports the EFF and the work of progressive, non-profit NGOs.
To the deaf still on aol/yahoo/gmail etc.: Use at least https://www.mailvelope.com
IMPORTANT: To ensure delivery of your mails, please add "@ecoterra-international.org" and "@ecoterra.net" to your address book and the "whitelist" of your spam-filter. Tell your ISP or company's IT group to allow this addresses to pass through any filtering software they may have set up. If our e-mails don't reach your Inbox, also look in your "Bulk-Mail" or "Junk-Mail" folder. If you write to us and you don't receive a response within two working days, please send your mail again - it most likely was intercepted or got lost on the way.
How to whitelist an email address with Gmail (but you should get rid of your gmail account anyway)
Sign in to your account at Gmail.com and do the following:
Add the address to your contacts
Add the full email address that is sending you email (e.g. @ecoterra.net, @ecoterra.info, @ecoterra-international.org) to your Gmail Contacts. Google will usually deliver email from addresses that are in your Contacts.
Mark messages as 'Not spam'
If Gmail has marked emails you wish to whitelist as spam, tell Gmail the emails are not spam.
1. In Gmail, navigate to the spam folder.
2. Search for emails containing the domain you wish to whitelist (eg onlinegroups.net).
3. Select all the emails shown.
4. Click More and then Not spam.
———————-
How to whitelist an email address with Outlook.com
For Outlook.com, Windows Live Mail, Hotmail and MSN Mail, sign in to your account at Outlook.com and do the following:
Add the address to your contacts
Add the full email address that is sending you email (e.g. @ecoterra.net, @ecoterra.info, @ecoterra-international.org) to your Outlook.com Contacts. Outlook.com will usually deliver email from addresses that are in your Contacts.
Add the address to your safe senders
Click the cog icon in the top-right corner and then More mail settings
Select Safe and blocked senders and then Safe senders
Add add the domain of the email you want to whitelist to the list of Safe senders
Return to Safe and blocked senders and then select Safe mailing lists
Add the email address of the online group you want to whitelist to the list of Safe mailing lists
———————————
How to whitelist an email address with Yahoo! Mail
Sign in to your account at Yahoo! Mail and do the following.
Add the address to your contacts
Add the email address that is sending you email (eg ) to your Yahoo! Mail Contacts. Yahoo! will usually deliver email from addresses that are in your Contacts.
Create a filter for the address
Mouse over the Settings menu icon and select Settings
Click Filters and then Add
Enter a Filter Name
Either
enter the domain (like @ecoterra.net) of the email you want to whitelist in the Sender field, or
enter the email address of the online group you want to whitelist in the Recipient field
Select Inbox as the folder to deliver the email to
Click Save and then click Save again.
Please Join Our Email newsletters Today For The Latest breaking News On The Web.
Try as much as possible to use a secure VPN like https://cryptostorm.is, encrypted e-mail (PGP, GnuPG) see: https://www.enigmail.net/home/index.php and TOR - see: https:www.torproject.org/about/overview.html.en but read also the CAVEAT on TOR on this website. Please request our public PGP/GnuPG-keys!
CAVEAT LECTOR ! NOTICE: Our email and any files or very rarely attachments transmitted with it may be confidential and/or privileged. The information is intended solely for the use of the individual, entity, group or list to whom it is addressed, except if earmarked for widest distribution. Please see also our disclaimer and copyright rules at https://www.ecoterra.net/sites/disclaimer-site.htm
All ECOTERRA Media and Disseminations are re-distributable under Creative Commons Non-Commercial Share-Alike Licence, but kindly do not take the ECOTERRA free mailing list services for granted!
Become a Friend of ECOTERRA and make a donation NOW to help keep ECOTERRA FREE and INDEPENDENT.
Unless other sources are quoted or other indications given:
© means: Copyright © ECOTERRA Intl. 1972-2021 - all rights reserved
CL means: CopyLeft: Copyright except for non-profit making individuals, initiatives or organizations, if used to positively portray what it wants to achieve, is not misquoted and the source is credited. If you are not sure what it originally was set out to promote you must ask the author or creator first. This means that you can use it (text, graphics, pictures etc.), if you are not making money out of it, do not have the intention of doing so and support the cause. If you don't, you must get permission from the author to use it. Please send us a copy of your re/publication.
ECOTERRA List-mails usually are CL. Unless otherwise stated by the author, all content is free for non-commercial reuse, reprint, and rebroadcast, on the net and elsewhere. Opinions are those of the author and/or contributors and are not necessarily endorsed by the ECOTERRA Intl. collective.
All conten ton the website is published under the OpenContent License, if nothing else is mentioned, but some rights are reserved under the CreativeCommons Licence.
AR means: Anti-Copyright: Use freely for whatever you want it. It comes from the perspective that copyright should not exist at all or that there is no need to copyright the information or image as we wish it to be distributed freely and reused in whatever way.
BEWARE: We have the right to freedom of opinion and expression; this right includes the freedom to hold opinions without interference and to seek, receive and impart information and ideas through any media and regardless of frontiers. Art. 19 UN-UDHR
Any and all of our communications are protected by the UN Resolutions A/RES/45/120, A/RES/62/119 and especially A/RES/53/144 as well as EU - Annex doc 10111/06 conc. UN Resolution 217 A (III) and the Paris Charter for a New Europe see: https://www.osce.org/node/39516 .
We do not tolerate censorship nor intercepts of our genuine communications (e-mails, messages, chats, phones, websites etc.).This motion is hereby served as notice to all Interceptors, censors or blockers - no matter under which pretence whatsoever they operate - and will be used in court against them.
The Court of Justice of the European Union has ruled <https://eur-lex.europa.eu/LexUriServ/LexUriServ.do?uri=CELEX:62010CJ0070:EN:HTML> on 24 November 2011 already that generalized content filtering violates fundamental rights. The court has thereby recognized the impact of Internet filtering on freedom of expression and freedom of information.
In addition the European Court of Justice <https://www.privacyinternational.org/sites/privacyinternational.org/files/downloads/press-releases/216980523-judgment-of-the-ecj-in-digital-rights-ireland-data-retention-challenge.pdf> invalidated on 08. April 2014 the European Union's 2006 Data Retention Directive policy, ruling that indiscriminate data retention is completely unacceptable.
These are crucial steps forward in the defence of Internet freedom.
Europe's top court, the European Union Court of Justice (ECJ), also decided on May 13 2014 <https://www.reuters.com/article/2014/05/13/eu-google-dataprotection-idUSL6N0NZ23Q20140513> that People must be able to remove their digital traces from the Internet and can ask e.g. Google to delete sensitive information from its Internet search results.
Learn more about:
Communications Data Retention <https:www.privacyinternational.org/issues/communications-data-retention>
Communications Surveillance <https://www.privacyinternational.org/issues/communications-surveillance>
Data Protection and Privacy Laws <https://www.privacyinternational.org/issues/data-protection-and-privacy-laws>
The United Nations' top official for counter-terrorism and human rights (known as the Special Rapporteur) issued a formal report <https://www.firstlook.org/theintercept/document/2014/10/15/un-report-human-rights-terrorism/> to the U.N. General Assembly on 15. October 2014 that condemns mass electronic surveillance as a clear violation of core privacy rights guaranteed by multiple treaties and conventions. "The hard truth is that the use of mass surveillance technology effectively does away with the right to privacy of communications on the Internet altogether," the report concluded.
ECOTERRA says: We have nothing to hide, but we have to protect: Our universally guaranteed rights to privacy, free speech and data security are protected and we protect them too! Privacy is a basic right rather than a concession! Watch: <https://www.youtube.com/watch?v=pcSlowAhvUk>
What you always wanted to know - check it out at the Environment Portal https://ecoterra.info or via the Eldis Gateway to Development Information https://www.eldis.org, or the relaunched EcoEarth Portal https://ecoinbternet.org , or via the WHALE https://whale.to or on health via https://naturalnews.com or on history via https://realhistoryww.com or https://www.truedemocracy.net/
Alternatives
The list below contains products that are alternatives to hose recommended above already or for sending kind of E-Mails and/or messages with attachments.
Combined products
Retroshare, a P2P messaging and file sharing application. Doesn't necessarily focus on anonymity but can be run with TOR integration.
UNSEEN P2P (in development)
I2P - not easy to implement
An interesting development is to run UnseenP2P via a Rasberry Pi:
https://build.opensuse.org/package/show/home:unsenep2pdev/P2P
A successful Raspberrian OS version 9.0 can be build as shown here: https://build.opensuse.org/package/binaries/home:unsenep2pdev/P2P/Raspbian_9.0
Download latest (14. December 2020) https://download.opensuse.org/repositories/home:/unsenep2pdev/Raspbian_9.0/
While working your Rasberry check out: https://pi-hole.net/
(A)social Media
For good reasons we have as group never bothered to be on FaceBook, Twitter, Instagram etc. and since the professional network LinkedIn changed ownership members left from there too. We also can't really trust Telegram, Signal or any platform that has strings attached. Parler, recently deplatformed by Amazon, will probably never be back. Apple, Google, Facebook, YouTube, Twitter, Vimeo, Pinterest, Mailchimp and other tech giants are all committing treason and fraud. They live of collecting your data to sell them to the highest bidder - so be aware and beware.
People are moving from twitter, Fascistbook, LinkedIn and Youtube to https://gab.com, (U.S. right-wing core, but also large number of subscribers and their groups from Australia, Germany, France etc.)
https://parlor.me/ (resurrected, but no longer really trusted) or
https://mewe.com (that claims to have 'secret' P2P chat) ,
and https://www.bitchute.com. (the top reliable video-sharing site)
The policies of the alternatives are certainly better than the BigTech providers, but please be aware that they still are server-based and thereby vulnerable from that side.
MUST SEE AND CONSULT: XENMASTER PRIVACY TOOLS and best Privacy Tools compilation.
Instant secure messaging
The future (if any) runs clearly with P2P fully distributed services.
DISTRIBUTED
DECENTRALIZED
Please study the good comparison table: https://www.securemessagingapps.com/
But with the exception maybe of SESSION all of these well known services have at least one flaw and can not be operated anonymously AND secure. Many still want your (registered) phone number, or log or have other flaws, which could be intentional.)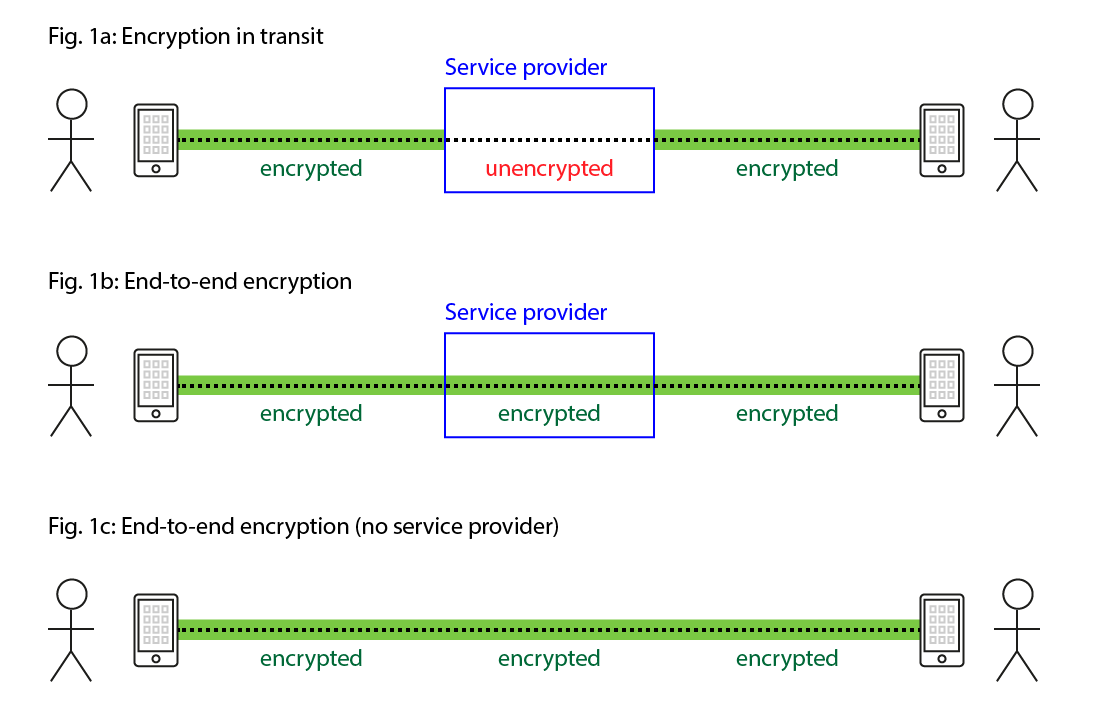 SERVERBASED (always vulnerable to be deplatformed - like it happened to PARLER.COM):
Some criticism concerning widely used so-called 'secure' messaging apps and why they are ruled out by people, who are serious about security.
One big problem they all have in common: They require the server of their maker-master, who is ultimately in control.
Those who are considered to be bad from the root and are implicated in or accused of giving customers' data to intelligence agencies - like Microsoft Skype, Facebook Messenger, Google Messages, Apple iMessage are not even worth to be discussed here. N.B.: the ranking below is only in terms of number of users worldwide. Dump Skype
1. WhatsApp - was acquired by FacistBook, which in itself is a U.S. spy operation. WhatsApp steals all you contact data. It doesn't store your messages on its servers, but tries to lure you to back them up and store them onto their or google's insecure cloud (and whoever might be in there.) No anonymous sign-up - requires phone number.
2. Viber - Rakuten Viber is currently based in Luxembourg with servers in USA and the Viber software is proprietary - means can not be checked for backdoors. Does not encrypt all data. Does not provide transparency who runs it and collects user data. Is not really focused on privacy. Steals user contacts and hands over user data. Logs timestamped user IPs and locations. No 2FA. No anonymous sign-up - requires phone number.
3. LINE - insecure Japanese platform that requires to turn on the limited encryption of message data. The flaws are too many to list here.
4. Telegram - requires to switch on "Secret Chats" to employ full end-to-end encryption. Is heavily monitored by governmental services especially in the dissident chat-groups. Engages paid influencers to lure people to sign up to Telegram. Telegram upon governmental request was able to find and then did disable/delete certain groups and users on their servers. The app is not recommended to secure users' messages and attachments. Does not provide the users' device fingerprint information to verify. App does not use TLS/Noise to encrypt network traffic. Company logs timestamps/IP addresses and the company's general stance on customers' privacy is rated as poor. No anonymous sign-up - requires phone number.
5. KakaoTalk has a huge user base, but mainly only in South-Korea. Default chat mode is not end-to-end encrypted. No anonymous sign-up - requires phone number.
6. Signal – Private Messenger. Whisper Systems created Signal, but it is now owned by Twitter and financed by WhatsApp co-founder Brian Acton. You get it from Google Play or App Store and from there the trail to you starts. Not all personal information (mobile number, contact list, etc.) is hashed. You can add a contact only by trusting a directory server. Encrypts user data on the phone only if passphrase is enabled. No anonymous sign-up - requires valid phone number.
7. Dust - Formerly known as Cyber Dust. Collects user information such as registration and account information (e.g., your phone number, username, password, email address, age, etc.), information from other sources, such as our third-party service providers, logs, other device information, and technical usage information. They use information collected from you and third parties and retain it for as long as they need it for their business. Tht says it al. No anonymous sign-up - requires phone number.
8. Threema - APIs and server code are proprietary and not open source. No perfect forward secrecy at the end-to-end encryption layer. No comprehensive independent assessments of security/privacy. App encrypts data on the device only if Masterkey or Passphrase are enabled. Directory service could be modified to enable a MITM attack. "Private Chats" feature requires activation with additional PIN code. No self-destructing messages. Anonymous sign-up is possible, BUT you have to purchase the app, and from there the trails, association and tracking starts.
9. Wickr / Wickr Me – Secure Messenger - Proprietary, closed source. The app is not recommended to secure users' messages and attachments. You cannot add a contact without needing to trust a directory server. Directory service could be modified to enable a MITM attack. Reproducible builds are not used to verify apps against source code. Anonymous sign-up is possible, BUT this app is not open source and nobody knows if there are backdoors. There is also a free service for video conferences, but with limited storage, only up to 10 registered users (no unregistered people joining), up to 30 days data retention - especially the last point says it all.
11. CoverMe - Needs purchase before you even verify if the app works! Some call it a scam.
12. Silence - Formerly known as SMSecure uses encrypted SMS messages with no Internet connection required. Because Silence is a SMS/MMS application, your carrier may charge you for sent SMS/MMS messages if your plan doesn't include unlimited messages. To start a secure session, Silence must be installed on both sides. You can still chat with your friends that do not have Silence installed, but this will be via unencrypted messages, like any other SMS/MMS app. Download doesn't require anything, BUT, since the phone number is not obfuscated - people using it are known and also the other transmitted metadata can be accessed by surveillance.
13. Pryvate Now - is clearly business oriented. No anonymous sign-up
14. SureSpot - openly and transparently explains where problems are in their own threat analysis.
15. Wire - Via the app the Wire server collects contact info, identifiers, usage data, diagnostics. No permanent free account offered, tracking and association start with the payment process. Server keeps metadata in storage and does logging. User data and/or metadata are sent to parent company and/or third parties. No reproducible builds used to verify apps against source code. Directory service could be modified to enable a MITM attack. No contact can be added without needing to trust a directory server. No anonymous sign-up.
There are many other alternatives to Fascistbook without censorship (like e.g. https://streetloc.com/ - with Russian affiliation but has international news content). However, at the end you have to decide for yourself. Read at least their terms before signing up.
Ayone with verifiable information for add-ons to the above list or about changes that are not yet reflected please feel more than welcome to let us know by e-mail to
Conclusion
We're living in a digital world where security and privacy matter more than ever. If you are concerned about your data safety and value privacy, then it's a must to use only one of the best encryption messaging apps from those listed above or better distributed service apps like Tox, Briar or Session to secure your communications and to keep spies, hackers or any other malicious actors out.
E-Mail
Due to the nature of how E-mail works, your e-mail providers and Internet service providers (ISPs) will always know to which address you send messages and from whom you receive messages (MetaData). Use anonymous username alias and web-based services via relatively secure browsers like Brave Browser (now also for Windows 32-bit devices) or Epic (with own VPN - though they started as of 23. May 2021 that users would have to subscribe and PAY for using their search function - what a stupidity), even still Firefox (with add-ons) or better straight TOR.
Independent advise on e-mail services and VPNs in detail.
Learn how to encrypt your emails securely Email Self-Defense
Unsubscribe from newsletters that are sent to you via notorious bulk-email companies (like mailmonkey) who build into the mails their own trackers and other snooping devices. Check each link in an e-mail you receive and if you see in the link-address more than just the straight URL then you know you are being tracked with that e-mail and your interest (expressed by clicking on that spiked link) is build into a profile that is traded among BigTech. Tell the sender that they must be nuts and unsubscribe.
File sharing
File sharing over TOX or BRIAR is quite secure.
Other services are:
GROUP WORK
Encrypted storage
VeraCrypt: The successor of TrueCrypt.
7-Zip: A free zip utility. You can use encrypted 7z archives as a portable storage across cloud drives.
---
PDFs
Instead of the ADOBE spooks, you can use freely:
SumatraPDF (open source for Windows, comfortable, light, no-nonsense, multiple format READER)
Infinix (also to edit the pdf - free test version that places their logo as watermark on your edited copy)
---
IMPORTANT NOTICE:
- reflecting on the above listed Internet and communications security advisory.
In an ever more complex world your universally guaranteed right to privacy, your private communications with your family, your loved ones and friends and legit business partners as well as your legally guaranteed rights to confidentiality privileges with your medical doctor, attorney etc. are under serious threat or in many countries gone already.
As soon as there is a more secure way to communicate and to protect your rights, it is also used by criminals and then law enforcement entities feel they have the right to break in. Since 9/11 governments have via legislations empowered themselves to do just what they want - and these powers are abused left, right an centre. The level of electronic espionage targeting even close allies and friends within blocks of political associates is unprecedented.
Even more threatening it is in rogue countries, which have a governance that itself turned into an entity of organized crime and many transnational corporations also of BiG Tech already are nothing but a transboundary crime network. Legit political opposition, dissidents, human rights defenders but also enterprizes with new developments are targeted 24/7.
Legit companies with good products for secure communications like the initial hushmail (developed for patient doctor confidentiality) or the initial Lavabit and recently EncroChat, Sky ECC or Phantom Secure have been shut down by constant threats or attacks by so called law enforcement.
While the real criminals, including criminal governments or corporations have all the money they need to still communicate safely with their own and unknown systems, except if they rely on honeypots set up by the predators, like it was the case with Anom, those who defend humanity and the values of the UN Carta are left vulnerable. Assassinations of human rights defenders, Indigenous peoples' leaders, environmental defenders leave a long blood trail that stains the hands of those who commit the crimes but also of those who sell the permeation tools to the attackers.
It is a never ending cat-and-mouse game, whereby we can only try to give you best advise but no ultimate guarantees that yo r communication still can be secure - except maybe, if you walk naked on a stormy day with the person you need to talk to in private under the canopy of a dense forest, where no earth microphones are embedded.
Our beautiful world has developed into one very sick place.
===
Preparing A Website For Web 3.0 Publication
The First Step Towards Becoming Virtually Unstoppable
2 Mar 2021 - Much revised and simplified
HTML - PDF - ODT - IPFS
Direct To The World
Only On IPFS and LBRY
There are already web 3.0 sites from:
NeoNetwork.in by Ramiro Romani
and others
---
---
Do NOT entrust YouTube with your important videos.
YouTube has become a serious and - as show in court cases - criminal censor with a battalion of minders.
YouTube alternatives:
Better upload to censorship free platforms:
or get further advise: YouTube Alternatives – 15 Best Video Sharing Sites Like YouTube - 2020
Top 10+ Sites like YouTube without Restrictions: YouTube Alternative - 2020
===
For German speaking users:
Hier findet ihr alles nötige um eure digitale Privatsphäre und persönliche Freiheit zu schützen ;)
- https://www.kontrollausschluss.de/vorwort.html -
- https://prism-break.org/de/ -
- https://newblood.anonops.com/de/ -
NOTICE:
As you most likely noticed we do not open this site to comments or forum posts, because we need to protect it. If you have something important to contribute, send it to . Likewise concerning other fora you might visit, please know:
"The Gentlemen's guide to forum spies"
Know your enemies by what they post and how it is posted.
Technique #1 - 'FORUM SLIDING'
If a very sensitive posting of a critical nature has been posted on a forum - it can be quickly removed from public view by 'forum sliding.' In this technique a number of unrelated posts are quietly pre-positioned on the forum and allowed to 'age.' Each of these misdirecting forum postings can then be called upon at will to trigger a 'forum slide.' The second requirement is that several fake accounts exist, which can be called upon, to ensure that this technique is not exposed to the public. To trigger a 'forum slide' and 'flush' the critical post out of public view it is simply a matter of logging into each account both real and fake and then 'replying' to pre-positioned postings with a simple 1 or 2 line comment. This brings the unrelated postings to the top of the forum list, and the critical posting 'slides' down the front page, and quickly out of public view. Although it is difficult or impossible to censor the posting it is now lost in a sea of unrelated and un-useful postings. By this means it becomes effective to keep the readers of the forum reading unrelated and non-issue items.
Technique #2 - 'CONSENSUS CRACKING'
A second highly effective technique is 'consensus cracking.' To develop a consensus crack, the following technique is used. Under the guise of a fake account a posting is made which looks legitimate and is towards the truth is made - but the critical point is that it has a VERY WEAK PREMISE without substantive proof to back the posting. Once this is done then under alternative fake accounts a very strong position in your favor is slowly introduced over the life of the posting. It is IMPERATIVE that both sides are initially presented, so the uninformed reader cannot determine which side is the truth. As postings and replies are made the stronger 'evidence' or disinformation in your favor is slowly 'seeded in.' Thus the uninformed reader will most like develop the same position as you, and if their position is against you their opposition to your posting will be most likely dropped. However in some cases where the forum members are highly educated and can counter your disinformation with real facts and linked postings, you can then 'abort' the consensus cracking by initiating a 'forum slide.'
Technique #3 - 'TOPIC DILUTION'
Topic dilution is not only effective in forum sliding it is also very useful in keeping the forum readers on unrelated and non-productive issues. This is a critical and useful technique to cause a 'RESOURCE BURN.' By implementing continual and non-related postings that distract and disrupt (trolling ) the forum readers they are more effectively stopped from anything of any real productivity. If the intensity of gradual dilution is intense enough, the readers will effectively stop researching and simply slip into a 'gossip mode.' In this state they can be more easily misdirected away from facts towards uninformed conjecture and opinion. The less informed they are the more effective and easy it becomes to control the entire group in the direction that you would desire the group to go in. It must be stressed that a proper assessment of the psychological capabilities and levels of education is first determined of the group to determine at what level to 'drive in the wedge.' By being too far off topic too quickly it may trigger censorship by a forum moderator.
Technique #4 - 'INFORMATION COLLECTION'
Information collection is also a very effective method to determine the psychological level of the forum members, and to gather intelligence that can be used against them. In this technique in a light and positive environment a 'show you mine show me yours' posting is initiated. From the number of replies and the answers that are provided much statistical information can be gathered. An example is to post your 'favorite weapon' and then encourage other members of the forum to showcase what they have. In this matter it can be determined by reverse proration what percentage of the forum community owns a firearm, and or a illegal weapon. This same method can be used by posing as one of the form members and posting your favorite 'technique of operation.' From the replies various methods that the group utilizes can be studied and effective methods developed to stop them from their activities.
Technique #5 - 'ANGER TROLLING'
Statistically, there is always a percentage of the forum posters who are more inclined to violence. In order to determine who these individuals are, it is a requirement to present a image to the forum to deliberately incite a strong psychological reaction. From this the most violent in the group can be effectively singled out for reverse IP location and possibly local enforcement tracking. To accomplish this only requires posting a link to a video depicting a local police officer massively abusing his power against a very innocent individual. Statistically of the million or so police officers in America there is always one or two being caught abusing there powers and the taping of the activity can be then used for intelligence gathering purposes - without the requirement to 'stage' a fake abuse video. This method is extremely effective, and the more so the more abusive the video can be made to look. Sometimes it is useful to 'lead' the forum by replying to your own posting with your own statement of violent intent, and that you 'do not care what the authorities think!!' inflammation. By doing this and showing no fear it may be more effective in getting the more silent and self-disciplined violent intent members of the forum to slip and post their real intentions. This can be used later in a court of law during prosecution.
Technique #6 - 'GAINING FULL CONTROL'
It is important to also be harvesting and continually maneuvering for a forum moderator position. Once this position is obtained, the forum can then be effectively and quietly controlled by deleting unfavorable postings - and one can eventually steer the forum into complete failure and lack of interest by the general public. This is the 'ultimate victory' as the forum is no longer participated with by the general public and no longer useful in maintaining their freedoms. Depending on the level of control you can obtain, you can deliberately steer a forum into defeat by censoring postings, deleting memberships, flooding, and or accidentally taking the forum offline. By this method the forum can be quickly killed. However it is not always in the interest to kill a forum as it can be converted into a 'honey pot' gathering center to collect and misdirect newcomers and from this point be completely used for your control for your agenda purposes.
CONCLUSION
Remember these techniques are only effective if the forum participants DO NOT KNOW ABOUT THEM. Once they are aware of these techniques the operation can completely fail, and the forum can become uncontrolled. At this point other avenues must be considered such as initiating a false legal precedence to simply have the forum shut down and taken offline.
===
THE ULTIMATE ADVISE
YOUR SMARTPHONE IS THE MOST DANGEROUS SPY IN YOUR LIFE
"If anything is free of charges on the internet, you most likely pay with your private and personal data."
PORN HUB GIVES PEOPLE SO CALLED FREE PORN AND MAKES MILLIONS - THIS IS HOW THEY DO IT.
Re-published on BITCHUTE August 6th, 2021.
John McAfee Interview - Not so free after all he says
Now the outspoken inventor of the world's first AntiVirus-System was "suicided"
====
IMPORTANT LEGAL NOTICE
The information on our websites and reaching you via our disseminations is subject to a disclaimer and a copyright notice:
DISCLAIMER - ENGLISH
ECOTERRA Intl. maintains their websites and listservs to enhance public access to information about important news as well as ECOTERRA Intl. policies , initiatives and activities in general as well as concerning specific scientific subjects. Our goal is to keep this information timely and accurate. If errors are brought to our attention, we will try to correct them.
ECOTERRA Intl. does not accept any responsibility or liability whatsoever with regard to the material on their websites or disseminated via their listservs. This material is:
- information of a general nature only which is not intended to address the specific circumstances of any particular individual or entity;
- not necessarily comprehensive, complete, accurate or up to date;
- sometimes linked to external sites over which the ECOTERRA services have no control and for which ECOTERRA can not assume any responsibility;
- not professional or legal advice (if you need specific advice, you should always consult a suitably qualified professional, which can be provided by us, if you let us know your concern). Any information on health issues shall never be misconstrued as medical advice - see your licenced medical doctor or health practitioner.
Please note that it cannot be guaranteed that a document available on-line or sent via the Internet exactly reproduces an officially adopted text. ECOTERRA documents published in the paper editions of the official communications are deemed authentic.
It is our goal to minimise disruption caused by technical errors. However some data or information on our site may have been created or structured in files or formats which are not error-free and we cannot guarantee that our service will not be interrupted or otherwise affected by such problems. ECOTERRA accepts no responsibility with regard to such problems incurred as a result of using this site, any linked external sites or to receive and open our e-mails, though we scan them with the best available programmes to eliminate malware.
COPYRIGHT
© ECOTERRA Intl. 1972-2021
Reproduction is authorised, provided the source is acknowledged, save where otherwise stated.
Where prior permission must be obtained for the reproduction or use of textual and multimedia information (sound, images, software, etc.), such permission shall cancel the abovementioned general permission and indicate clearly any restrictions on use. Please respect especially the rights of Indigenous people, who gave us the right to show their faces in a specific context, but do not want their pictures to appear elsewhere. We have to enforce that they do not consent others to use their pictures.
Reprinted articles are shared under the Fair Use Law: Doctrine of International Copyright Law. https://www4.law.cornell.edu/uscode/17/107.html
NOTICE: Fair Use Copyright Law "Copyright Disclaimer Under Section 107 of the Copyright Act 1976, allowance is made for "fair use" for purposes such as criticism, comment, news reporting, teaching, scholarship, and research. Fair use is a use permitted by copyright statute that might otherwise be infringing. Non-profit, educational or personal use tips the balance in favor of fair use."
We have the right to freedom of opinion and expression; this right includes the freedom to hold opinions without interference and to seek, receive and impart information and ideas through any media and regardless of frontiers. Art. 19 UN-UDHR
With reference to any queries from the USA, we refer to the First Amendment of the U.S. Constitution and the EXECUTIVE ORDER on Preventing Online Censorship of May 28, 2020.
All our voluntary and non-commercial work with this website is based on the universally guaranteed rights to FREEDOM OF INFORMATION and FREEDOM OF EXPRESSION (Universal Declaration of Human Rights) as well as The International Covenant on Civil and Political Rights - ICCPR
Please address ECOTERRA Intl. via in case of any queries and NOT any of our other nodes or offices, since they are not responsible for this site.
---
Unrecht ertragen ist vielleicht eine noch verwerflichere Eigenschaft als Unrecht zufügen."

Prentice Mulford
HAFTUNGSAUSSCHLUSS - DEUTSCH
Unsere Webseiten und Aussendungen sollen den Zugang der Öffentlichkeit zu wichtigen Informationen vereinfachen und ermöglichen sowie über die Ziele, Initiativen und Aktivitäten von ECOTERRA Intl. im Allgemeinen und zu speziellen wissenschaftlichen Erkenntnissen informieren. Ziel ist die Verbreitung genauer und aktueller Information. Wenn wir Kenntnis über Irrtümer erhalten, werden wir versuchen diese umgehend zu berichtigen.
ECOTERRA übernimmt jedoch keine Verantwortung für den Inhalt dieser Website.
Dieser Inhalt umfasst:
- ausschließlich Informationen allgemeiner oder spezieller Art, die dem Erkenntnisgewinn und der Fortbildung dienen;
- nicht unbedingt vollständige, ausführliche, genaue oder aktuelle Informationen;
- unter Umständen Links zu fremden Webseiten, auf deren Inhalt ECOTERRA keinen Einfluss hat und für die wir keine Verantwortung übernehmen;
- keine professionelle medizinische oder rechtliche Beratung (für eine solche sollten Sie immer einen Sachverständigen zurate ziehen, den wir Ihnen gerne vermitteln, wenn Sie uns Ihr Anliegen mitteilen).
Wir können nicht gewährleisten, dass die online abrufbare Fassung eines Dokuments genau dem offiziellen Text entspricht. Nur die per Papier-Dokument von uns übermittelte Kommunikation und Information ist verbindlich.
Wir möchten technische Störungen möglichst vermeiden. Für durch nicht fehlerfrei angelegte Dateien oder nicht fehlerfrei strukturierte Formate bedingte Unterbrechungen oder anderweitige Computer- und/oder Software-bedingte Störungen können wir keine Gewähr übernehmen. ECOTERRA übernimmt für derartige Störungen beim Aufsuchen dieser Website und deren Links zu fremden Websites sowie die Aussendung und den Empfang sowie das Öffnen elektronischer Mail keine Verantwortung.
URHEBERRECHTSSCHUTZ
© ECOTERRA Intl. 1972-2021
Die Wiedergabe mit Quellenangabe ist vorbehaltlich anderslautender Bestimmungen gestattet.
Ist für die Wiedergabe bestimmter Text- und Multimedia-Daten (Ton, Bilder, Programme usw.) eine vorherige Genehmigung einzuholen, so hebt diese die obenstehende allgemeine Genehmigung auf; auf etwaige Nutzungseinschränkungen wird deutlich hingewiesen.
Die Inhalte von Artikeln werden unter den Nutzungsbestimmungen des Gesetzes über gerechte Nutzung mitgeteilt - siehe Doctrine of International Copyright Law. https://www4.law.cornell.edu/uscode/17/107.html und sie dient der nicht-kommerziellen Verbreitung von Informationen sowie der Weiterbildung.
Das Zitierten von Texten und journalistischen Artikeln auf dieser Webseite ist vom Zitatrecht § 51 des Deutschen UrhG gedeckt. Es existiert jeweils ein gut begründeter Zweck der Verwendung der Zitate. Darüberhinaus dient die nicht-kommerzielle und grundsätzlich als Zitat zu sehende Zweit-Veröffentlichung guter journalistischer Artikel auch der Förderung der verfassenden Journalisten durch Bekanntermachen ihrer Arbeiten und schützt vor Zensur.
Online-Streitbeilegung gemäß Art. 14 Abs. 1 ODR-VO:
Die Europäische Kommission stellt eine Plattform zur Online-Streitbeilegung (OS) bereit, die Sie unter https://ec.europa.eu/consumers/odr/ finden. Darüber hinaus nimmt unsere Organisation an einem Verbraucherstreitigkeitsverfahren nicht teil.

Haftung für Inhalte:
Die auf den Web-Seiten abrufbaren Beiträge dienen nur der allgemeinen Information und nicht der Beratung in konkreten Fällen. Wir sind bemüht, für die Richtigkeit und Aktualität aller auf der Website enthaltenen Informationen und Daten gemäß § 7 Abs.1 TMG zu sorgen. Für die Korrektheit, die Vollständigkeit, die Aktualität oder Qualität der bereitgestellten Informationen und Daten wird jedoch keine Gewähr nach § 8 bis 10 TMG übernommen. Die Haftung für den Inhalt der abrufbaren Informationen wird ausgeschlossen, soweit es sich nicht um vorsätzliche oder grob fahrlässige Falschinformation handelt. Verpflichtungen zur Entfernung oder Sperrung der Nutzung von Informationen nach den allgemeinen Gesetzen bleiben hiervon unberührt. Eine diesbezügliche Haftung ist jedoch erst ab dem Zeitpunkt der Kenntnis einer konkreten Rechtsverletzung möglich. Bei Bekanntwerden von entsprechenden Rechtsverletzungen werden wir diese Inhalte umgehend entfernen. Bereitgestellte Informationn dienen der staatsbürgerlichen Aufklärung, der Abwehr verfassungswidriger Bestrebungen, der Kunst oder der Wissenschaft, der Forschung oder der Lehre, der Berichterstattung über Vorgänge des Zeitgeschehens oder der Geschichte oder ähnlichen Zwecken dient.
Haftung für Links:
Wir sind für den Inhalt von Webseiten, die über einen Hyperlink erreicht werden, nicht verantwortlich. Für den Inhalt der verlinkten Seiten sind ausschließlich deren Betreiber verantwortlich. Wir machen uns die Inhalte dieser Internetseiten ausdrücklich nicht zu eigen und können deshalb für die inhaltliche Korrektheit, Vollständigkeit und Verfügbarkeit keine Gewähr leisten. Wir haben bei der erstmaligen Verknüpfung zwar den fremden Inhalt daraufhin überprüft, ob durch ihn eine mögliche zivilrechtliche oder strafrechtliche Verantwortlichkeit ausgelöst wird; wir sind aber nicht dazu verpflichtet, die Inhalte, auf die wir mit unserem Angebot verweisen, ständig auf Veränderungen zu überprüfen, die eine Verantwortlichkeit neu begründen könnten. Erst wenn wir feststellen oder von anderen darauf hingewiesen werden, dass ein konkretes Angebot, zu dem wir einen Link bereitgestellt haben, eine zivil- oder strafrechtliche Verantwortlichkeit auslöst, werden wir den Verweis auf dieses Angebot aufheben, soweit uns dies technisch möglich und zumutbar ist.

Urheberrecht:
Die durch den Betreiber dieser Seite erstellten Inhalte und Werke auf diesen Webseiten unterliegen dem deutschen Urheberrecht nur wenn sie zuvor im Geltungsbereich des deutschn Urheberrechts veroffentlicht wurden. Sämtliche Beiträge Dritter sind als solche gekennzeichnet. Kopien von diesen Seiten sind nur für den privaten Bereich gestattet, nicht jedoch für kommerzielle Zwecke.

Abmahnungen:
Wir freuen uns über jeden Hinweis, wie ich den Schutz personenbezogener Daten oder die Erklärung zum Schutz personenbezogener Daten verbessern kann.Die Inhalte unserer Seiten wurden mit größter Sorgfalt erstellt. Für die Richtigkeit, Vollständigkeit und Aktualität der Inhalte können wir jedoch keine Gewähr übernehmen. Als Dienstanbieter sind wir gemäß § 7 Abs.1 TMG für eigene Inhalte auf diesen Seiten nach den allgemeinen Gesetzen verantwortlich, wenn diese von ECOTERRA e.V. erstellt wurden. Nach §§ 8 bis 10 TMG sind wir als Dienstanbieter jedoch nicht verpflichtet, übermittelte oder gespeicherte fremde Informationen zu überwachen oder nach Umständen zu forschen, die auf eine rechtswidrige Tätigkeit hinweisen. Verpflichtungen zur Entfernung oder Sperrung der Nutzung von Informationen nach den allgemeinen Gesetzen bleiben hiervon unberührt. Eine diesbezügliche Haftung ist jedoch erst ab dem Zeitpunkt der Kenntnis einer konkreten Rechtsverletzung möglich. Bei Bekanntwerden von entsprechenden Rechtsverletzungen werden wir diese Inhalte umgehend entfernen.

Keine Abmahnung ohne vorherigen Kontakt!
Wenn wir gesetzliche Bestimmungen verletzen, so bitten wir um entsprechende Benachrichtigung ohne Kostennote addressiert an ECOTERRA Intl. via , under Vertretung in der BRD ist nicht fuer die Seite verantwortlich.
Es wird garantiert, dass zu Recht beanstandete Mängel sofort und unverzüglich behoben werden, so dass von Ihrer Seite die Einschaltung eines Rechtsbeistandes entbehrlich ist.
Sollte dennoch entgegen dieser Bestimmung ohne vorherige Kontaktaufnahme eine Rechtsvertretung beauftragt oder betrieben werden, werden die dadurch ausgelösten Kosten von uns in vollem Umfang zurückgewiesen. Wir behalten uns gegebenenfalls auch das Recht der Gegenklage aufgrund der Verletzung vorgenannter Bestimmungen vor. Wir berufen uns hierbei auf: § 8 Abs. 4 UWG sowie bei allen Streitfragen auf § 226 BGB! Bei Verdacht auf Missbrauch der wettbewerbsrechtlichen Abmahnung erfolgt zudem eine sofortige Mitteilung an die IHK und eine Veröffentlichung des Sachverhaltes mit den Verdachtshinweisen und Namen der Beteiligten.
Wir verbreiten keine FakeNews, haben eine excellente Reputation nur geprüfte Information zu verbreiten und sehen auch bestimmte sogenannte oder selbst-ernannte 'Fact-Checkers' sehr kritisch - siehe:
THINK FREE - THINK FOR YOURSELF