In China's northwestern Xinjiang region, an area with long-simmering unrest between the ethnic Uyghur or Uighurs (pronounced "we-gur") minority and the Han Chinese majority, the government has detained more than a million members of this and other Muslim groups in what's been described as a "massive internment camp that is shrouded in secrecy."
That was the finding of a United Nations panel earlier this month, which cited "credible reports" from the region. Chinese U.N. delegate Hu Lianhe dismissed the reports as "completely untrue," but he did acknowledge that some Uighurs the government determines to be "deceived by religious extremism" have been "assisted through resettlement and education."
Details
UPDATE 22. November 2021: Kenya should educate, not coerce, to boost vaccine rates: Amnesty International + Kenyan Health Minister Kagwe: No Covid-19 vaccine, no service
UPDATE 21. November 2021: NO COVID JAB, NO SERVICE – NYSC, Nigeria
UPDATE 20. November 2021: Germany | Dr Thomas Jendges Head of Clinic, Commits Suicide?
UPDATE 19. November 2021: 🚨 AUSTRIA GOVT DECLARES FORCED INJECTIONS! UNVACCINATED WILL BE JAILED! MORE COUNTRIES TO FOLLOW - this will bring civil war.
UPDATE 18. November 2021: Back To The Unspeakable: Europe Locks Down 'Unclean' Unvaxxed + FDA Won't Release Information on Pfizer COVID Vaccine Trials for Another 55 Years – What Are They Hiding?
UPDATE 16. November 2021: GIBRALTAR - Definitive proof the vax is a scam + MONTREAL HOMELESS FORCE VACCINATED ON THREAT OF ARREST
UPDATE 15. November 2021: Thousands protest Austria's COVID lockdown for the unvaccinated
Gibraltar cancels Christmas celebrations amid Covid spike
GIBRALTAR has cancelled official Christmas celebrations, amid an "exponential" rise in Covid-19 cases.
Gibraltar has cancelled Christmas celebrations amid Covid spike (Image: Getty)
By MILLIE COOKE - 15. November 2021
We use your sign-up to provide content in ways you've consented to and to improve our understanding of you. This may include adverts from us and 3rd parties based on our understanding. You can unsubscribe at any time. More info
While the government has called upon the public to "exercise their own judgement", they have "strongly" advised against any social events for at least the next four weeks, discouraging people from holding private Christmas events. Gibraltar has seen a steady increase in active cases of COVID-19 throughout October and November, which has gained pace over the past few days.
Health Minister, the Hon Samantha Sacramento, described the increase in case numbers as "drastic", encouraging people to come forward to receive their booster vaccine.
Details
UPDATE 22. November 2021: States Fail to Adequately Address Climate Change: An Indigenous Peoples' Analysis of COP26 Decisions
UPDATE 21. November 2021: AS THE WORLD BURNS, GLASGOW'S COP26 CALLED A FAILURE AND MIA MOTTLEY, CALL FOR ACTION ON CLIMATE CRISIS
UPDATE 15. November 2021: 5 takeaways from the Glasgow climate change conference
UPDATE 06.November 2021: Will Prince Charles Wage War On Mankind As King? + Prince Charles' cryptic COP29 Speech DECODED
UPDATE 05. November 2021: THE POISON-GREEN BANKSTERS - UN-Backed Banker Alliance Announces "Green" Plan to Transform the Global Financial System + PRINCE CHARLES IS AN IDIOT
UPDATE 03. November 2021: China's explanation for skipping COP26
UPDATE 02. November 2021: Global Leaders Pledge to End Deforestation by 2030 + UN CLIMATE AGENDA IS NOTHING LESS THAN A GLOBAL DEPOPULATION PROGRAM
UPDATE 01. November 2021: Glasgow climate summit is an elite farce — innovation is the solution + World leaders slammed for taking private planes to UN climate summit + Watch Sir David Attenborough's powerful speech to leaders at COP26 + COP26: Climate action or climate hypocrisy? + COP26: World leaders back deal to end deforestation by 2030
ICYMI: Biden tours Rome with 85-vehicle motorcade ahead of 'climate' summit + Open letter: FSC is no longer fit for purpose and must urgently reform + South Pole froze over in coldest winter on record + SEA LEVELS GRIND TO A CRAWL
PROPLOGUE: (ja) Pledges are just words, not even enforceable promises. A similar pledge by these 'global leaders' in 2014, promising to half deforestation by 2020 has NOT been met at all. The 26th Conference of the Parties (COP26 or 'Climate Summit') went for a low hanging fruit to start the show of the gathering on a positive note as part of their blindfolding public relations game. 'Global leaders' like still-President Bolzonaro of Brazil, who stands now officially accused in Brazil and at the ICC for crimes against humanity - especially for his environmental and genocidal crimes against Indigenous peoples in their forest territories - have been fooling those they pretend to lead and the world for decades, while the devastating business-as-usual by their corporate overlords just continues. Most countries have since over 50 years the legislation in place to rule out any wanton forest destruction, but the legal loopholes are as numerous as stars in the sky and the corrupt 'public-private partnership' vehicle pushed by the United Nations (UN) knows how to use them well. With this the UN and their lockstepped governments are actually in the driver's seat of worldwide deforestation and have to stop first and foremost in their their own destructive path. Just to demand 30% of all natural areas from each state, as Agenda 2030 precribes and Jeff Bezos underwrites with his pledges and funds that focus first and foremost on the food supply-chain where Amazon has a big stake, is only harming Indigenous peoples in their ancestral lands and violating their rights more.
Over 100 countries at COP26 pledge to end deforestation by 2030
The declaration on deforestation comes alongside £14 billion ($19.2 billion) of new funding to combat forest loss over five years
A soy plantation in the Amazon rainforest Ricardo Beliel/BrazilPhotos/Alamy
By Adam Vaughan - 01. November 2021
Countries representing 85 per cent of the world's forests have committed to ending deforestation within nine years, in a renewed effort to stem the CO2 emissions released by trees being cleared overwhelmingly for agriculture.
The 'Glasgow Leaders' Declaration on Forests and Land Use', to be issued on 2 November by 101 countries plus the European Union at the COP26 climate summit, comes alongside £14 billion of new funding to combat forest loss over five years. The money is being supplied by 12 countries including the UK, plus private organisations including the Bezos Earth Fund.
In a further initiative, 30 financial institutions managing $8.7 trillion in assets, including the UK-based insurers Aviva and Schroders, will announce on 2 November that they will no longer invest in activities linked to deforestation.
Experts welcomed the renewed focus on forests, and the new funding, but warned that the way deforestation is tackled will be key to whether the 2030 goal is met.
Details
India is repealing farming laws that sparked worldwide protests
By Brooke Taylor - 19.November 2021
India's Prime Minister Narendra Modi has said he will repeal farm laws that sparked year-long protests around the globe.
The controversial agriculture laws were passed in September 2020, and protests have been ongoing since. Aimed at deregulating farming in India, the laws largely impacted Sikh farmers in the country.
Now, Modi and his Bharatiya Janata Party government have repealed the law. He made the announcement during a live speech on Friday, where he apologized and offered to make a fresh start.
Details
UPDATE 19. November 2021: WITH THE SUPPORT OF THE BIG BANKS THE CCP PREPARES FOR WORLD DOMINATION
UPDATE 17. November 2021: CLIF HIGH: COLLAPSE OF CIVILIZATION TO SOME DEGREE COMING
UN REVEALS LATEST PLAN: 'NEW WORLD ORDER'
United Nations Headquarters in New York City: The United Nations General Assembly opens. New, York, NY, USA - September 24, 2016 - (courtesy: Shutterstock)
By ADAM ELIYAHU BERKOWITZ - 15. June 2020
An online forum for an international environmental initiative held last week may have been a thinly disguised arm of a huge plan by the Chinese government to dominate the world. As absurd as this sounds, many UN organizations have already been incorporated into this project and the UN is not shy, having already announced its dedication to a New World Order.
The Act For Nature online global forum was held last week (June 7-10) as a precursor to the 5th Session of the UN Environment Assembly which will be held in Nairobi in February 2021. At their last meeting in Nairobi in March 2019, The Environment Assembly presented a set of resolutions which included an explicit call for a new world order by the UN Environment's Acting Executive Director Joyce Msuya as part of the UN's ecological program:
"If countries deliver on all that was agreed here and implement the resolutions, we could take a big step towards a new world order where we no longer grow at the expense of nature but instead see people and planet thrive together."
Details
OUTLOOK: It seems obvious that the Freedom Rallies without a take-over task and target are not doing much to stop the tyrants - you are just a training exercise for their goons. Most of the larger events are not even getting the truth out, because the mainstream is blocking broadcasting the speeches or distorting the messages. Except for networking with like-minded people the peaceful mass-rallies without a clear task to take over an office or a vital segment of infrastructure had next to no impact so far. Real strikes or walk-outs had some effect, but they are limited, because most labour unions are part of the oppressive machine. Therefore: The next time you are at a rally, try at least to get together with a dozen or two likeminded, who can join on a specific day and time to descend as a dedicated group of "Truth Advocates" on a local target - a city hall, major's office, a governing party's office, a mall or a sports venue. Then, hand over notices to those responsible for enforcing Covid-measures and pass out flyers, fact sheets or brochures to the people - giving the latest facts (with many links) on the real issues like the Corona Crimes and the "vaccines". Talk to as many people as you can directly. If your local Truth Action gets any media attention, it will be viciously antagonistic. By going directly to the officials and the people, many more will begin to learn the truth and realize that they are trapped in a bubble of lies. Create locally autonomous communities, villages and towns and render the large cities with massive strikes, boycotts and walkouts non-functional until the tyrannical systems come tumbling down. "Cease To Obey, And You're Free"
UPDATE 19. November 2021: ROTTERDAM NETHERLANDS NOV 19TH - ANTI COVID RESTRICTIONS & PASSPORTS PROTESTERS + PROTESTOR SHOT & KILLED BY COP? BIG PROTEST AGAINST MANDATORY VACCINES & DISCRIMINATION IN ROTTERDAM + NO FORCED VAX: MASSIVE REVOLT/ REVOLUTION BREAKING OUT IN GUADELOUPE FRANCE
UPDATE 16.November 2021: GALLOWS AT THE MELBOURNE PROTEST
Gallows at the Melbourne Protests
UPDATE 14. November 2021: CANADA PROTEST RALLY AT KINGSTON CITY HALL FOR FREEDOM FROM VACCINE MANDATES & MEDIA LIES | NOV 14TH 2021
UPDATE 11. November 2021: OPERATION REMEMBRANCE: A DECLARATION OF CITIZEN'S ARREST OF THE HALTON POLICE CHIEF | NOV 11 2021 - Canada
UPDATE 08. November 2021: The world is waking up + MASSIVE WORLDWIDE RALLIES AGAINST VACCINE SEGREGATION & MANDATES: UK, GERMANY, FRANCE, BELGIUM, ITALY, GREECE, UKRAINE, US, IRAN, ISRAEL +++ 2h compilation
UPDATE 07. November 2021: TENS OF THOUSANDS MARCH ON PARLIAMENT IN NEW SOUTH WALES - Let's Go BranDAN #SACKDAN + RISE UP MELBOURNE 6-11-21 + MELBOURNE: KILL THE DICTATORIAL BILL PROTEST + HUNDREDS CLASH WITH LEIPZIG POLICE AT PROTEST AGAINST COVID MANDATE + LONDON UK NOVEMBER THE 5TH PROTESTS FOR FREEDOM. AS IT UNFOLDED... F@<K BORIS JOHNSON
UPDATE 06. November 2021: MASSIVE MELBOURNE AUSTRALIA PROTEST AGAINST MANDATES, SEGREGATION & TERRIBLY EVIL PROPOSED BILL + 5TH NOVEMBER 2021 LONDON HOUSES OF PARLIAMENT 'MILLION MASKS' FREEDOM PROTEST + "TOGETHER, UNITED, WE'LL NEVER BE DEFEATED" MASSIVE PATRIOT PROTEST IN MELBOURNE, AUSTRALIA
UPDATE 05. November 2021: FUCK JOE BIDEN! HUGE WORLDWIDE PROTESTS DEMAND ABOLITION OF VACCINE PASSPORTS & MANDATES
"THE RIGHTS OF EVERY MAN ARE DIMINISHED, WHERE THE RIGHTS OF ONE MAN ARE THREATENED!" - J.F. KENNEDY
'V For Vendetta' In Real-Life? Masked-Protesters Clash With UK Cops In Central London; 8 Injured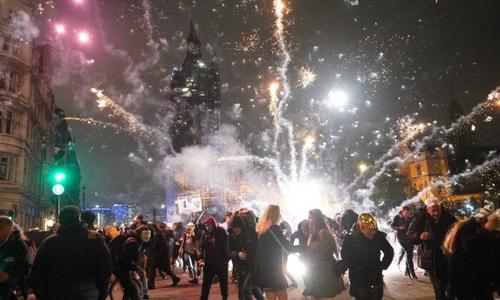 Remember, remember the 5th of November
By Alexander Zhang - 05. November 2021
Eight British police officers were injured and 12 people were arrested on Friday evening as hundreds of protesters clashed with police in central London on Bonfire Night.
Protesters wearing Guy Fawkes-style masks gathered at Trafalgar Square and burned an effigy of Prime Minister Boris Johnson.
The protesters then moved to Parliament Square where they clashed with police wearing protective gear.
The Metropolitan Police said on Twitter that the demonstrators had been "dangerously lighting fireworks and rockets," some of which "struck people or exploded near to the crowd."
Details
UPDATE 18.November 2021: No government in the history of mankind has ever relinquished power voluntarily - ROBERT F KENNEDY JR FULL SPEECH | MILAN, ITALY NOVEMBER 13TH 2021
UPDATE 17. November 2021: Alliance to Free Humanity from the Totalitarian Regime (VIDEO)
UPDATE 14. November 2021: JAIL THE TYRANTS! - CAN WE SAVE OUR KIDS? - SOLUTIONS FOR JAB MANDATES!
UPDATE 13. November 2021: Threats against politicians, doctors and police: Here is some of the intelligence that led to the latest DHS warning
UPDATE 10. November 2021: EXCLUSIVE: DAVID MARTIN ON THE ENDGAME OF THE ELITE! - JAB TYRANNY CONTINUES! - WAR ON HUMANITY
ICYMI: Must Watch Again: COV-19 IMMUNITY IN 19 MINUTES + States' Rights is How We Fight Back Against Tyranny + 'Fighting back against tyranny' + TWENTY LESSONS ON FIGHTING TYRANNY FROM THE TWENTIETH CENTURY + FIGHT BACK DOWNLOAD RESOURCES
FIGHTBACK AGAINST HEALTH TYRANNY
By Bill Muehlenberg - 23. October 2021
A number of important new developments against health fascism:
Thankfully there are many people here and overseas who have not joined the zombie apocalypse brigade who can still think for themselves, who still value freedom and basic human rights, and who refuse to bow down to the Coercive State as it makes tyrannical demands on us.
Far too many states and business are forcing us into taking medical treatments without our consent and against our will. All these run counter to our major health declarations and human rights charters which have insisted that this is just not on. So much for autonomy, human rights, choice and freedom.
Details
New report reveals widespread human rights abuses behind wildlife conservancies in Kenya
Community members chanting "Hatutaki NRT" – "We don't want NRT here." © Pastoralist Media Initiative
By Survival International - 17. November 2021
Wildlife "conservancies" in Kenya whose visitors include Britain's Royals are implicated in the eviction, torture and murder of local Indigenous people, according to a devastating new report by the US-based Oakland Institute. Survival has been pointing to horrific abuse of this kind in conservation projects in Kenya for 10 years.
The new report investigates the notorious Northern Rangelands Trust (NRT), an organization of 39 "community conservancies" that now cover 42,000 sq km – nearly 8% of Kenya. These were formerly pastoralist communities' grazing areas, but they have been turned into "conservation areas," controlled by NRT, from which Indigenous people are violently excluded, and which then draw in massive funding from carbon trading, donor country grants, and from luxury safari camps and lodges.
Details
UPDATE 17. November 2021: KENYA ENACTS OVERDUE REFUGEE BILL
BACKGROUND: DEVELOPMENT OF REFUGEE LAW IN KENYA
KENYA AND THE SECURITIZATION OF REFUGEES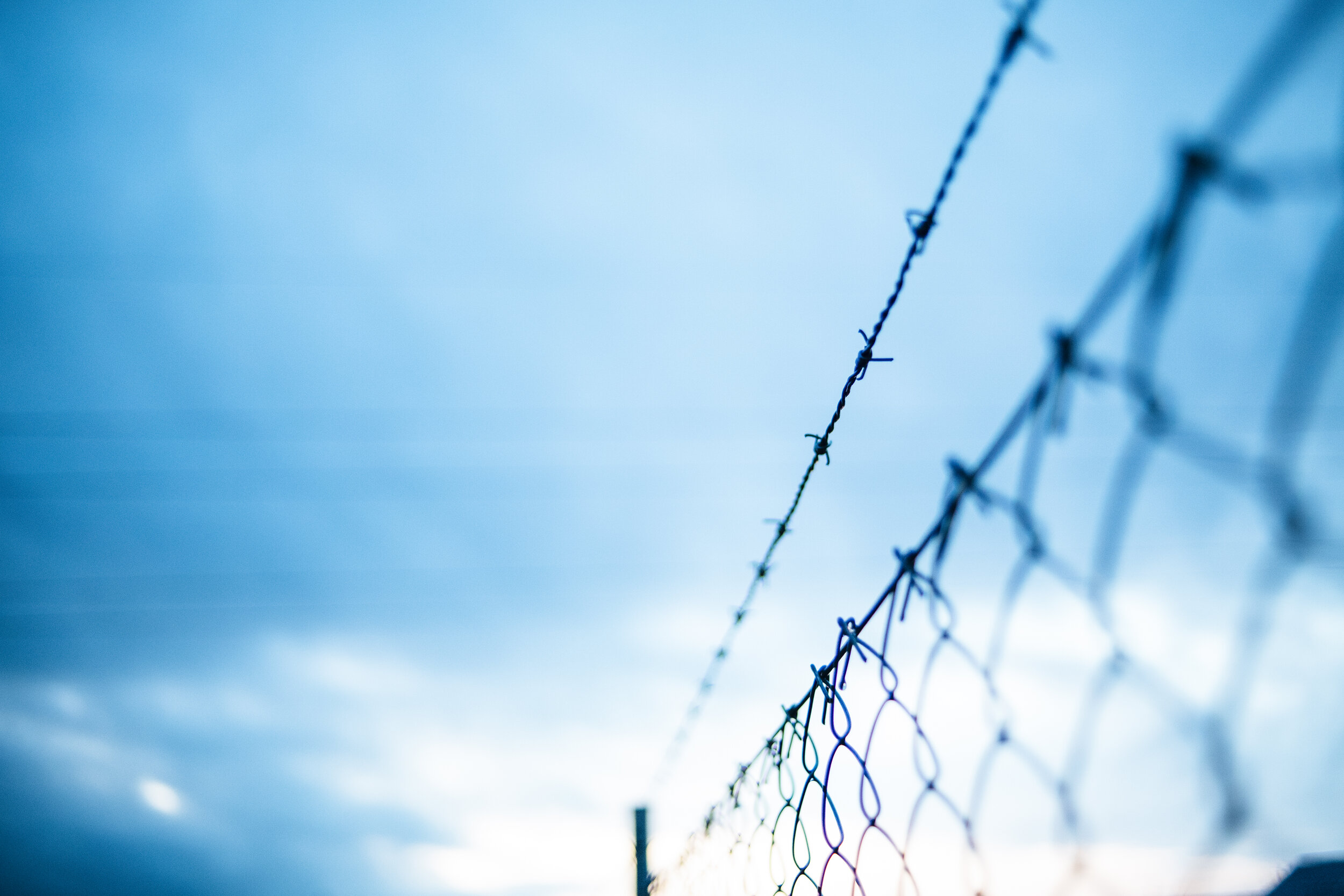 By Emma Hurlbert - 14. February 2020
I. THE CURRENT SITUATION: INFLUX OF REFUGEES, VIOLENCE, AND TERRORISM
The circumstances of refugees in Kenya are defined by the protracted crises in neighboring countries. The ongoing Somali Civil War, conflict in South Sudan, the Rwandan Genocide, the Congo Wars, and violence in eastern part of the Democratic Republic of Congo have caused hundreds of thousands of people to flee to Kenya.[1] As of May 2019, the refugee population in Kenya is estimated at 476,695 people, the majority of whom are housed in Dadaab Refugee Complex close to the border with Somalia, and Kakuma Refugee Settlement close to South Sudan.[2]
Violence in and around the camps is a significant threat to the refugees themselves and the local populations in proximity.[3]
Read more: Refugees in Kenya trapped between Stake- and Stickholders
Details
The McDonaldization of German Universities
Preface: Yves Smith here. I know some Americans who were keen about sending their children to uni, as Commonwealth types want to call it, out of the belief that they are still engaged in education - as opposed to providing credentialing and networking opportunities. Sadly in German schools, like their American counterparts, more and more actual teaching work is done by overworked casual staff, as cookie-cutter approaches also result in scholarships and brilliance has falling by the wayside. The authors explain why the McDonaldizataion charge sticks.
By Thomas Klikauer and Meg Young - 17. November 2021
Germany's universities employ about 760,000 people. Among them are 49,000 professors and other academics. For Germany's peak trade union body, the DGB, the university TU Berlin undertook a study on working conditions of German academics and general staff. They asked staff working at Germany's 201 universities of Applied Science (Fachhochschulen), 108 universities, 52 art colleges, 30 colleges for government, administration and bureaucracy, 16 religious colleges, and six colleges dedicated to education. In short, Germany's higher education sector encompasses 413 institutions.