UPDATE 07. September 2020: 'Complete mockery: Saudi Arabia condemned over Khashoggi ruling
UPDATE 19. June 2019: MUST WATCH - The UN special rapporteur on extrajudicial executions has called on countries to widen their sanctions to include the Saudi crown prince Mohammed bin Salman (MbS) and his assets until he can prove he has no responsibility in the killing of journalist Jamal Khashoggi. #Khashoggi #MBS #SaudiArabia -- Evidence suggests Saudi crown prince is liable for Khashoggi killing – UN
Honest international ecologists can no longer work in Saudi Arabia or with Saudi Authorities, and those who do just sell their soul and consciousnous for money, which is of no help to the wild species, biological diversity and ecosystems of a state, whose forefathers alreay had turned the country into a desert. See: PDF
Saudi Savagery: Kingdom Beheads 16-Year-Old For Sending Whatsapp Message
The controversy over Saudi Crown Prince MbS's alleged orchestration of the murder of Saudi dissident Jamal Khashoggi has largely subsided since the government insider-turned-critic walked into the kingdom's consulate in Istanbul in early October and never walked out. But a new controversy is brewing over one of the kingdom's most controversial practices: Its mass-beheadings of men convicted of 'terrorism' charges, typically members of the Shiite minority living in the eastern part of the kingdom.
Saudi Arabia has long practiced execution by beheading. But this year, the mass extermination of 37 of mostly Shiite men this week provoked condemnation from the UN and other human rights organizations, as several teenage boys were executed for crimes as seemingly petty a sending Whatsapp messages about government demonstrations.
One particularly disturbing case was recounted in the UK's The Sun tabloid. Abdulkareem al-Hawaj was just just 16 when he was arrested. Just a schoolboy at the time, he was detained and accused of being a "terrorist" for sending texts online about an anti-government demonstration.
Before making his 'confession', Abdulkareem, a Shiite Muslim who was 21 at the time of his execution, was reportedly brutally tortured. With his hands chained above his head, he was beaten and electrocuted. Amnesty International denounced his trial as a farce, since he was denied access to proper defense counsel.
Police also reportedly threatened to kill his family if he didn't confess to his crimes.
Abdulkareem al-Hawaj
But Abdulkareem wasn't the only man executed this week over seemingly minor offenses committed when he was a teenager. Mujtaba al-Sweikat, was a teenager who was set to begin his studies at Western Michigan University when he was arrested for attending an anti-government protest.
Then just 17 years old, Sweikat was badly beaten after his arrest, including being repeatedly bludgeoned on the soles of his feet, before he "confessed" to crimes against the state.
Human rights organizations said he was tortured and convicted during a "sham trial." His university tried to intervene, insisting that he had 'great promise', but the government ignored their protests.
Harriet McCulloch, deputy director of Reprieve, a human rights organization, insisted both young men were killed for sharing information about a peaceful anti-government protest.
"Many things can be used to justify a death sentence in Mohammed Bin Salman's Saudi Arabia, including 'disobedience against the King,'"

"preparing banners with anti-state slogans" and "incitement via social media" are also offenses that potentially carry the weight of death.

"Mujtaba al-Sweikat and Abdulkarim al-Hawaj were teenagers sharing information about peaceful protests on their mobile phones. Saudi Arabia's western allies must act now, to prevent any more young people being killed for exercising their right to freedom of expression."
Another young man, Munir al-Adam, was just 23, when he was arrested in 2012 at a government checkpoint. During his interrogation, his feet were so badly beaten that he was forced to crawl for days. After losing hearing in one of his ears, he was rendered completely deaf after the horrific torture.
He told a judge that he agreed to sign the confession because he was exhausted by the brutal and relentless torture.
The 37 murders were carried out in Riyadh, the Muslim holy cities of Mecca and Medina, central Qassim province and in the Eastern Province, the home of the Shiite minority. After being beheaded, one of the men was reportedly crucified, and his body was put on display as a message to other would-be dissidents.
That message? This is what could happen to you and your loved ones if you dare speak out against the crown.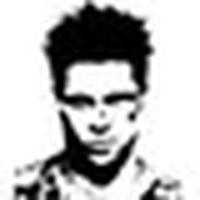 (*) Author Tylor Durden publishes ZeroHedge.
===
'Complete mockery: Saudi Arabia condemned over Khashoggi ruling
Unidentified defendants instead handed between seven and 20 years in prison over the journalist's murder in Turkey.
A Saudi court on Monday overturned five death sentences over dissident journalist Jamal Khashoggi's killing, a final ruling in the case that saw the Washington Post columnist killed and dismembered by a Saudi hit squad.
The court handed 20-year sentences to five people and three others were sentenced to between seven to 10 years, state media reported. The eight convicted were not identified.
The verdict comes after Khashoggi's sons said in May they had "pardoned" the killers, a move condemned as a "parody of justice" by a UN expert.
Khashoggi went missing on October 2, 2018, while visiting the Saudi consulate in Istanbul. Turkish authorities later revealed he was murdered inside the consulate by a Saudi assassination team. His body has never been found.
The trial was widely criticised by rights groups who noted no senior officials nor anyone suspected of ordering the killing was found guilty. The independence of the court was also brought into question.
Many Saudis hailed Monday's ruling in comments on Twitter, a platform favoured by pro-government supporters. Some said the verdict ended one of the most difficult political cases the kingdom has faced, while others said it makes Saudi Arabia the "land of justice" and a "country where rights are never lost".
Khalil Jahshan, from the Arab Center in Washington, DC, noted the prosecutor's office said the announcement "closes the case forever".
"Most importantly, where is the body of Jamal Khashoggi? With these sentences, I assume they have found out what happened to his body," Jahshan, a family friend, told Al Jazeera.
"The whole verdict seems to me to have been manipulated. According to legal practice in Saudi Arabia, the family has a right to commute any sentence, and the family has issued such a declaration - most probably under duress. I don't think it was done freely, knowing the family."
'Credible evidence'
Khashoggi, 59, wrote critically of the Saudi government.

He had been living in exile in the United States for about a year, leaving Saudi Arabia just as Saudi Crown Prince Mohammed bin Salman (MBS) was beginning to unleash a crackdown on Saudi human rights activists, writers and critics of the kingdom's devastating war in Yemen.

Questions remain over Prince Mohammed's role in ordering the killing, with several western intelligence agencies alluding he had knowledge of the operation beforehand. MBS has said he had nothing to do with the murder, but acknowledged "it happened under my watch".

The Saudi government called the assassination a "rogue operation" after repeatedly denying any involvement for weeks.

Agnes Callamard - the United Nations's special rapporteur on extrajudicial, summary or arbitrary executions - also found "credible evidence" that Prince Mohammed and other senior Saudi officials were liable for the killing in an investigative report published in June 2019.

Callamard said on Twitter on Monday the trial was not fair or transparent and "the responsibility of Crown Prince Mohammed bin Salman has not even been addressed".

Khashoggi's fiancee also denounced the verdict on social media.

"The ruling handed down today in Saudi Arabia again makes a complete mockery of justice," Hatice Cengiz said on Twitter.

"The Saudi authorities are closing the case without the world knowing the truth of who is responsible for Jamal's murder. Who planned it, who ordered it, where is the body? These are the most important questions that remain totally unanswered,"

Rami Khouri, from the American University of Beirut, told Al Jazeera the Saudi trial was widely criticised around the world as going against internationally acceptable standards of justice.

"The issue of who actually ordered it [the murder] is still a big question. The crown prince has been implicated - that's a very serious accusation when it comes from the investigator at the United Nations and the CIA. There are a lot of questions that need to be answered," said Khouri.

He noted the Kashoggi case was not the only one with other governments in the Middle East region accused of "following, tormenting, and terrorising" critics living around the world.
Turkey trial
A team of 15 Saudi agents flew to Turkey to meet Khashoggi inside the consulate for an appointment to pick up documents allowing him to marry his Turkish fiancee, who waited outside.
Turkey apparently had the Saudi consulate bugged and shared audio of the killing with the CIA, among other intelligence agencies.
The assassination of Khashoggi - a US resident - prompted a worldwide backlash against Saudi Arabia and caused lasting damage to MBS's image in the international arena.
Ankara's ties with Riyadh came under intense strain after the journalist's killing as he was an acquaintance of Turkish President Recep Tayyip Erdogan.
In March, Turkish prosecutors indicted 20 Saudi nationals over Khashoggi's murder, including two former senior aides to Prince Mohammed, the kingdom's de facto ruler.
According to the indictment, Saudi Arabia's former deputy intelligence chief Ahmed al-Assiri is accused of establishing a hit team and planning the murder.
Saud al-Qahtani, a royal court and media adviser, is accused of instigating and leading the operation by giving orders to the hit team.
Khouri noted al-Qahtani was not charged in the Saudi trial and still works for the government. "There are many questions that will continue to be raised," he said.
Other suspects are mainly Saudi military and intelligence officers who allegedly took part. Among those ensnared in the killing is a forensic doctor believed to have been tasked with cutting the body into pieces with a bone saw.
Saad al-Jabri case: US court issues a subpoena against Saudi crown prince
'Not premeditated'
The Saudi verdicts came after the kingdom tried 11 people in total in December, sentencing five to death and ordering three others to lengthy prison terms for covering up the crime.
The Saudi trial, however, concluded the killing was not premeditated. That paved the way for Salah Khashoggi, one of the slain writer's sons, to months later announce the family had forgiven his Saudi killers, which essentially allows them to be pardoned from execution in accordance with Islamic law.
Salah Khashoggi lives in Saudi Arabia and has received financial compensation from the royal court for his father's killing.
A small number of diplomats, including from Turkey, as well as members of Khashoggi's family, were allowed to attend the initial trial's nine court sessions. Independent media were barred.
Jamal Khashoggi: Murder in a Saudi Consulate
SOURCE: AL JAZEERA AND NEWS AGENCIES
===
Also Canada is "Complicit" in Saudi Mass Execution – Relatives of Victims
Relatives of 37 Saudis executed last week on alleged "terror" offences have accused the Canadian government of being complicit in the brutal killing in which some of the bodies were nailed to a post in a public location for several hours in a "crucifixion" position.
Their anger was directed at the government of Prime Minister Justin Trudeau which has a $15 billion arms deal with Riyadh.
Relatives of the victims claiming asylum in Canada called on Ottawa to stop the sale of arms to the regime, saying that continuing to do so makes Canada complicit in the kingdom's human rights abuses.
Speaking to CBC News one of the relatives described Saudi as a "regime" without "any red lines" adding: "How many times have we talked about Canada stopping arming or selling vehicles to Saudi Arabia?"
A brother of one of the victims revealed that ever since he last heard from his younger brother while he was in a Saudi jail three years ago, he had clung to the hope that the two might one day be reunited. Speaking to CBS News, he lamented that his hopes were dashed saying that he had a feeling his brother wouldn't get out alive.
The families' anger is now being directed at the Canadian government which has a lucrative arms deal worth $15 billion with the kingdom. The deal, first signed by the Harper government in 2014, includes the sale of 928 armoured vehicles, including those fitted with heavy assault cannons. The number was scaled back to 742 vehicles over Riyadh's conduct in its war against Houthi rebels in Yemen.
The kingdom has been accused of committing war crimes in its campaign against the rebel group. The most recent UN report shedding light on the devastating humanitarian and economic impact of the war concluded that it set back human development in the country by more than 20 years.
Despite reports that Canadian weapons are used in the massacres currently being inflicted in Yemen, Trudeau has warned against leaving Canadians with a billion dollar price tag for walking away from the arms deal with Saudi Arabia.
In the wake of the last week's mass execution a similar demand was made in the UK by the Campaign Against Arms Trade (CAAT). According CAAT the UK has licensed at least £4.7 billion worth of arms to the regime since the war in Yemen began in 2015, including: $3.5 billion worth of ML10 licences (Aircraft, helicopters, drones) $2.5 billion worth of ML4 licences (Grenades, bombs, missiles, countermeasures).
A spokesperson for the campaign group said: "One thing that the Crown Prince has been able to rely on is the uncritical political and military support of Theresa May, Jeremy Hunt and their colleagues. It is long past time for them to stop the arms sales and end their endorsement of this terrible regime."