BOYCOTT VANUATU UNTIL THE INNOCENT BLOGGERS ARE FREE AND THE FORCED COVID INOCULATION MANDATES ESPECIALLY FOR TEENS AND CHILDREN ARE LIFTED: Witnol Benkor Tor, the moderator of a Facebook page has been charged and arrested as part of a police crackdown on alleged cyber stalking, cyber slander and cyber libel, as well as Andrea Woi, 38, a single mother, who only commented on Fascistbook, and at least two others. FREE SPEECH AND THE FREEDOM OF INFORMATION MUST PREVAIL! Australian cyber spooks, Mark Zuckerberg and crown-mastered police must keep their dirty hands off sovereign Indigenous people on Vanuatu.
UPDATE 21. May 2022: Minister of Health of Vanuatu, Bruno Lengkon caught in lies: Omicron sublineage BA.2 will take over: MOH + Vanuatu is groomed and coerced for the UN One World Government sham selections: Electoral Commission eyes new changes to Electoral Law
UPDATE 14. May 2022: Don't Abolish Justice Ministry: President - The pattern of the WEF/UN strife for global governance becomes again obvious.
UPDATE 12. May 2022: Have Sovereignty and Democracy still a Chance on Vanuatu? + Opposition denies involvement in peaceful march + COVID-19 March Request Rejected By Rogue Minister + VCC Against Anti-Vaxx March + Aneityum requests review of [wrongly imposed] COVID alert and lockdown level.
UPDATE 11. May 2022: Vanuatu police crack down with arrests over 'slander' of MPs accused of breaking Covid lockdown + Peaceful COVID-19 march tomorrow (???) + EU, France should look at themselves before targeting Pacific nations on tax
UPDATE 09. May 2022: DR. REINER FUELLMICH (CORONA INVESTIGATION COMMITTEE) INTERVIEW WITH HON. ANDREW NAPUAT & HON. JOHN SALONG, MEMBERS OF PARLIAMENT, VANUATU + Government is solid amidst rumours of motion of no confidence
UPDATE 07. May 2022: MPs, C4J to sue Government over 'mandatory' vaccination directives
UPDATE 05. MAY 2022: VANUATU COLONIAL 2.0
UPDATE 23. April 2022: Vanuatu's stand on deep sea mining ban firm + COVID CURFEW LIFTED - Vanuatu Governance gives in to protests and public pressure + VT97.9 Million Claim - Satoshi Island Limited has filed a legal complaint against Vanuatu Financial Service Commission (VFSC) - Vanuatu up for grabs + Motion to indemnify manufacturers of COVID-19 vaccines endorsed after PARLIAMENT WAS AT FIRST ADJOURNED and an earlier Government request for an extra-ordinary session had fallen short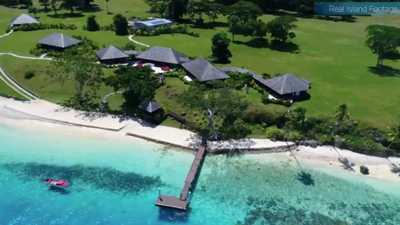 Paradise under threat by the globalist elite, global governance psychopaths and financial scams. Image: Satoshi Island
UPDATE 21. April 2022:
Vanuatu Becomes a Dictatorship + Empty Community Isolation Centers — 1 month after set up
UPDATE 19. April 2022: SECRET INTIMIDATION BY ROGUE GOVERNANCE UNDER UN SPELL + "Don't let any good crisis go to waste!" - Tourism sector in Vanuatu eyed for by silent foreign takeover bid - Minister assures private sector of Gov't support
UPDATE 18. April 2022: AS ORDERED BY THE UN: FIRST CONCENTRATION CAMP ON VANUATU - Construction of new VCH Facilities advancing
UPDATE 17. April 2022: 5.7-magnitude quake hits off Vanuatu - but no tsunami
UPDATE 16. April 2022: AS PLANNED BY THE GLOBALIST ELITE: DOUBLE DISASTER + TRAINING BY GLOBAL GOVERNANCE TO SUBDUE SOVEREIGN PEOPLE INTO NEO-SLAVERY - Only police patrol on main public road: Garae
UPDATE 14. April 2022: Put aside differences and help: MP Napat - BUT HANDOUTS ARE NOT ENOUGH: Those imposing curfews must fully compensate all victims directly and in advance.
UPDATE 09./11. April 2022: Border to reopen in July
UPDATE 24. March 2022: VAXX CEASE AND DESIST LETTERS ISSUED TO PSC, TSC + Vanuatu MPs will sue WHO for

10 billion US Dollars
UPDATE 21. March 2022: Stand Up Against Tyranny
ICYMI: WORLD HELL ORGANISATION: THE COVID-19 PANDEMIC IS FAR FROM OVER!!! + THE GLOBALIST SQUEEZE ON VANUATU: Vanuatu and the EU list of high-risk third countries + UN planned total inoculation drive for Vanuatu since at least 2016: UN to test drones for vaccines delivery to inaccessible areas + Vanuatu: History and Virus Situation + The Myth of the "First Climate Refugees"—Population Movement and Environmental Changes in the Torres Islands (Vanuatu, Melanesia) - The chief fighting for an indigenous Vanuatu nation
PROLOGUE: In Vanuatu you have everything in a nutshell what the criminal WEF and UN are playing out globally. In Vanuatu it is more obvious but most people don't see it yet, while in other countries many people have woken up but the shams and the culprits involved are more concealed and obfuscated. Alas, also on Vanuatu the time has come to rip the masks off the faces of the bandits and to unveil the shenanigans. And it is a test-site for the toxic WHO.
Exclusive: WHO RULES VANUATU?
Trouble in paradise - UN in hostile takeover bid.
By Tania Natuman - 18. March 2022
The Small Island State of Vanuatu is not very well known around the world, especially in Europe - due to its location in the far South Pacific.
But even this remote country and its 83 islands with more than 300,000 people has been hurt by the Corona Pandemic though the state-borders were closed on March 30th 2020.
In this planned pandemic the World Health Organization (W.H.O.) has been the single most aggressive driver of spreading the false fear on the islands and did so without any evidence-based, scientific data, and without having any idea of the life, culture or livelihood of the real people of Vanuatu.
The W.H.O. is on Vanuatu deeply embedded into the Ministry of Health, where the WHO runs the Corona circus and show.
Its Country Director, Philippe Guyant, has been working hard to make sure the "Corona Plan" of his organization including the plandemic was rolled out on the islands no matter what.
Philippe Guyant, WHO country Rep, at the high security complex of the UN on Vanuatu
Most will find these UN people in average pretty nice and amicable on the outside, but they are all working hard on putting the whole country at a high risk of death. Do they know that? Do they realize what they are doing? Some may, but it is hard to say. They are getting paid for what they do and they are following orders from above and give orders to those placed now below them: the civil servants of the Vanuatu Government.
On the top of that global body still sits the Director of the W.H.O, Tedros Adhanom Ghebreyesus, who seems to care only when he is on TV, but his actions show something very different: He does not even consider the BIG warnings sounded by the top doctors and professors of the world.
Since the head of the WHO is still one Tedros Adhanom Gebreyesus, who stands accused of warcrimes and crimes against humanity committed in his native Ethiopia while he was - or still is a as high level member, as some say - a leader of a political group designated as a terrorist organization - the Tigrean Peoples Liberation Front (TPLF).- by US officials, the people on Vanuatu must fear for the worst. Isn't such a big red flag already?
Numerous criminal cases against the WHO are runing, i.a. at the High Court of India, a Texas High Court and the Supreme Court of Ontario / Canada.
In India also Bill Gates, who is the largest financier of Tedros and his WHO stands accused in another trial at the High Court for murder in connection with the so-called 'vaccines' he peddles and tht are killing people. He knows but doesn't care.
Two with a smirky-smiling faces: Bill Gates and Tedros Adhanom Ghebreyesus are partners in crime. Gates already has to stand trial for murder in India. Tedros is wanted for war crimes and crimes against humanity.
If one follows the money trails, always Bill Gates, who is the biggest funder of the WHO, pops up. He is the one behind all the Corona scenes, but is running an even bigger show. That story, however, is meanwhile covered online very much and in very great detail. However, criminal Bill Gates, the high-school drop-out, sociopath
So, back to Vanuatu: There is the government, and particularly the Ministry of Health as well as the Prime Minister's office that are "just following orders" - the old and outdated Nazi war-crime pseudo-excuse, ruled out by the Nuremberg Codex and illegal today.
Are they aware of the illegality? They don't want to be aware because they have to follow the advices of the W.H.O. per the UN treaty signed in 2005. In addition there are the United Nations (UN) subsidiaries UNCDF, UNDP, UNICEF etc. that are pouring a lot of aid and development money into the country. So basically, the government is not in charge, but in each segment someone else from outside the country.
Vanuatu is claiming to be independent since 1980, but is it really? A foreign force is still controlling the country's decisions and directions partly behind the curtains and partly in plain sight. How does this not ring an alarm bell and bring the UN agenda 2030 to the forefront? The country is being taken over little by little in the front of our very eyes - in the name of development, the pandemic and so on.
Who is helping in that hostile takeover?
New-Zealand and Australia have a string part – some in plain sight, and the rest hidden. What is in openly laude is the money they give to help the people and the country, the official state AID as it is dubbed, as well as the actions they are doing for campaigns ranging from Women Empowerment to Climate Change.
But in today's world, there is no more free breakfast – as the saying goes – and this means also no free money from the UN. There is always an exchange, well known or not. In the case of the Corona crimes it is not well known and kept by all means secret and confidential as much as possible.
However and if one looks at the timing of events, which is another clue to find the truth, one will see that New-Zealand and Australia give money only after getting what they want.
In the case of COVID-19 and the vaccination it became obvious. After the bill of non-indemnification of the pharmaceutical companies was voted on and adopted by parliament, the money started to flow into the government pocket. Huge amounts. And others like the Asian Development Bank suddenly also chipped in with around 3 Billion Vatu (30 million US dollars).
The bill removed all responsibility from the 'vaccine' manufacturers in case of death or other adverse reactions to the injections.
How in the world can't a Government see the big red flag and get a product where the seller demands to sign a waiver of responsibility? Were they looking somewhere else at that time of signing? How blind? But the bill passed at the parliament and is now an act.
Did they know what they were doing? Probably not. And does the world know how they blindfolded everybody else even more - by having COVAX say:
"Don't worry, we will pay for the people who die or have side effects…'
O Yeah? How? In Vanuatu there is not even an adverse effect reporting system. The hospital is not functioning well with poor service, poor expertise and poor equipment, and the whole state has not even one professional pathologist, who could and would certify that the death or side effect is due to the vaccine. How convenient… So they passed the motion. How little do they know! Now nobody will get compensation for death or being handicapped for their entire life, because of this experimental injection falsely called a 'vaccine' and government corruption.
Bob Loughman Weibur - PM of Vanuatu
The whole agenda is in Vanuatu officially pushed by the UN, WHO and UNICEF to Prime Minister Bob Loughman and the governmental health department. But in fact the Deputy Prime Minister Ishmael Kalsakau is the one who is working hard to push the narrative as well as the Minister of Finance Johnnay Koanapo Rasou and together they are controlling the understanding of the Prime Minister to a certain degree. The deputy prime minister is also the minister of Internal Affairs. How convenient! Nobody seems to bother concerning this big conflict of interest and this man can silence anyone who is against the vaccination program. And he did. While abusing the state powers he has tried many times to silence people with impunity, though his actions are violating the constitution of Vanuatu.
He used his network to bully and arrest people who talked against this so called 'vaccine' that is in fact an experimental deadly injection. That is already known for a fact since a long time now. In addition the Prime Minister is blindfolded and controlled by him as well as by the Minister of Finance and unfortunately the coerced members of Parliament, which unfortunately is the majority.
Ishmael Kalsakau (centre) - Deputy PM and two sort of bodyguards from Brother4Life
Why?
Why the other Members of Parliament don't want to see his game and lies and manipulation? The Deputy PM, Ishmael Kalsakau, who plays the game of ruling from behind like dictator Kagame in Rwanda did for many years, in addition works with a suspect organization called Brother for Life or Brother4Life. His son in law is their president and this group of people acts like a Mafia everywhere on Vanuatu. They have infiltrated all layers of the Vanuatu society and government, the justice system etc.
They are the ones who destroyed justice and do criminal actions. With money, privileges, prostitutes, death threats and 'unexplained death' etc. The organization is controlled by the Deputy Prime Minister Ishmael Kalsakau and this is how they've won the famous case of "19 MPs lost their seats in Parliament as they were absents for 3 consecutive times".
The late Wendy-Myriam Himford
This was the undercover and subversive work of the Deputy Prime Minister and his minions. Australia seems to be involved as well by bringing an Australian lawyer who knew the political and justice system of Vanuatu very well as he was living in Vanuatu before and was holding a position of power.
There is already proof of the Deputy Prime Minister's illegal activities such as threats and bullying people using his position. Late Wendy Himford reported that he sent three men to threaten her and to scare her to death when she wanted to publish a "No Vaccine" call on a flyer of the UMP (Union of Moderates Party) when she was the party's general secretary.
Ishmael Kalsakau finally managed to get her removed from the political party UMP. Not long after, Wendy said to her husband that she thinks she had been poisoned.
She died in Feb 2022. No autopsy. A doctor came up with "cancer" as the reason of death.
The justice system in Vanuatu is corrupt and very uncertain. Even the Chief of Justice is compromised as well as many judges and lawyers are.
For instance the Chief of Justice is a prominent member of the political party of the Prime Minister.
Conflict of interest
There is a lot of corruption at the top and the public servants think they can really do whatever they want, while disregarding their duty to serve the people.
Silas Bule - former Vanuatu Minister of Health, who let the Corona criminals in, is now Minister of Climate Change - the topic of which is another UN scam.
Though this is not much different from other countries, except that here in Vanuatu it's like a village, where everybody knows everybody - with all its conveniences and disadvantages.
Now take the Minister of Health Silas Bule, who has no medical knowledge whatsoever, who takes decisions as if he would be in control, but in fact he is completely controlled by the WHO. He even can't read English or any science paper. His level of education is very poor, but he thinks he and his Director General can take care of the health of an entire population.
How arrogant they are! And when you come to them, giving them real science to show them how dangerous this Covid Vaccine is, they laugh at you; and if you spread the word, they arrested you, they pass laws to stop you, violating the very rights of the people: free speech.
That is what they do when they don't have any serious argument in the face of the truth.
How about China?
China tried to get into the Covid response by providing another kind of vaccine: Sinopharm.
Johnnay (aka Johnny) Koanapo Rasou - Vanuatu Minster of Finance
When it arrived in Vanuatu, only the Prime Minister was there, no French Ambassador, no NZ High Commissioner, no AUS High Commissioner... none of the usual suspects, who otherwise second and mind every move of the government on strings.
In interesting difference: these people were all present when Astra Zeneca arrived in Vanuatu. Thereby they showed their dislike toward China clearly and in the front of everyone. AUS and NZ don't like China, which is understandable, since China tries to gain territories and install remote military bases in the South Pacific, but that is not fresh news and everyone knows that it is a geopolitical game.
Therefore the real question is what China gained when they offered a brand new convention Center, a brand new sport facility and roads during the Pacific Mini Games and many other donations? It is a very sensitive question and most people in the know on Vanuatu even don't dare to whisper any answers, which makes it hard to get them.
Only a bunch of people know the true answers. Insiders are saying, China got huge parts of Vanuatu's ocean territory for fishing and are there basically destroying large tracts of the marine ecosystems by wiping out all living things inside those boundaries. – the UN and especially UNEP conveniently not looking.
Others say the Chinese are gaining much more from the Vanuatu government than just the fishing rights – a secret military agreement is in the whispers.
China's influence is especially eying the young people and the educatin sector.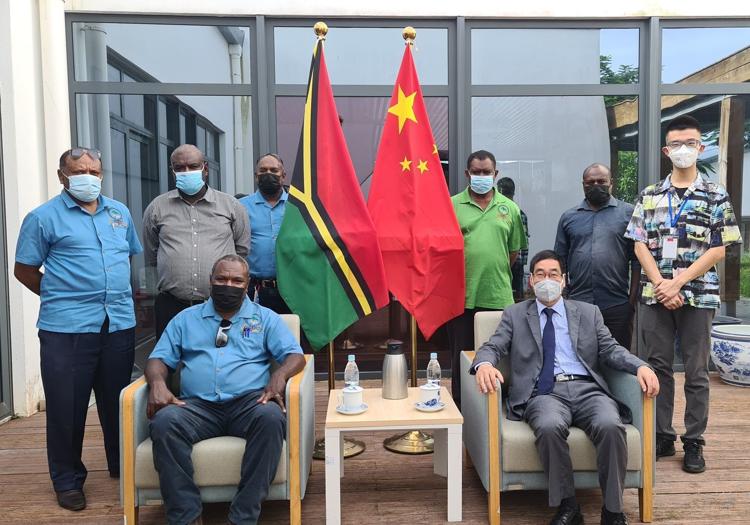 Chinese Ambassador to Vanuatu, Zhou Haicheng, recently met with a delegation of senior officials from the Ministry of Education and Training (MOET). Following the signing of the Memorandum of Understanding (MOU) on joint Chinese education for primary and secondary schools last year, the Ministry of Education will continue to follow up on the project, allowing more schools to integrate it into their academic curricula. Once the international border is lifted, Chinese teachers can come to my country to participate in the implementation of this project. The only newspaper, The Daily Post, already gt a whole section sponsored for Chinese only.
N.B.: Rather than learning Chinese, students and pupils on Vanuatu as well as their teachers are encouraged to translate the compilation on this webpage into Bislama and French as well as into the venacular of their 113 Indigenous languages - as excercise and to spread awareess.
The latest news:
Vanuatu has since mid-February 2022 a new 'outbreak' of CovID-19 according to the flawed tests used. The government is saying that it is the OMICRON variant of the pathogen and put the people in lockdown, curfew etc. All borders were closed. Actually the majority of the people of Vanuatu really wanted to keep the borders closed to shield the country rom any harm, be it a 'virus' or toxic foreigners with hostile ideas.
But as the Government is not working for the people anymore, they decided to open the borders for three consecutive days - enough time to get the Deputy Prime Minister back into the country and of course bringing the new Covid strain into the country as well. Now Covid escaped the quarantine area, allegedly thanks to one Member of Parliament who breached the protocol. But is it the whole truth?
The leader of the opposition Ralph Regenvanu made a formal police complain to launch an investigation into that escape matter, but how will that turn out? Will the police be independent enough to conduct this investigation without the interference of the Deputy Prime Minister? Since the Deputy Prime Minister Ishmael Kalsakau is also the Minister of Internal Affairs and thereby is controlling the police, the outcome is obvious - corruption at best and covered treason in reality.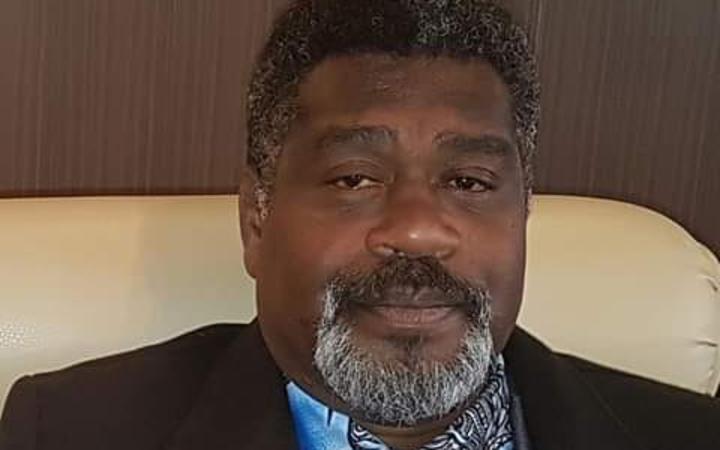 Bruno Lengkon, the present Vanuatu Minister of Health and former Minister for Climate Change Adaptation, Meteorology, Geo-Hazards, Environment, Energy and Disaster Management. Photo: Bruno Lenigkon/Facebook Page
Meanwhile during this outbreak, the Government changed the Minister of Health and put Bruno Leingkon,who was the Minister of Climate Change and lived well on the UN Climte Change incentives. He, however, has now criminal charges on his account.
In 2021 Bruno Leingkon pleaded guilty to charges over a drunken incident aboard an aircraft harassing the female pilot so that the plane had to abort the flight and land. Two charges relate to breaches of aviation security and one to Vanuatu's leadership code.
Who is behind keeping these incompetent and criminal people leading the way of the people? It is the trait of the World Economic Forum (WEF), which in cohorts with the UN keeps pushing such criminal and coerced 'leaders' into positions of power, whom they then can conveniently use for their hidden agenda
But why this change was enforced now in the middle of a medical emergency situation? Is it because the former Minister of Health didn't want to let the Deputy Prime Minister getting out of the quarantine area? In fact the now new Minister of Health seems to have signed the paperwork to have Deputy Prime Minister leaving the quarantine area before the 14 days, while everybody else was still confined. They can't even follow their own protocol and it is all about themselves, not about serving the people.
With the fresh calamity there is now enough reason for the government to push the vaccination, albeit the fact that many aberrations are caused just by the fear and panic because people think this 'virus' is dangerous. Again thanks an no-thanks to the W.H.O. and government work for having spread the fear since 2020.
At the moment everyone should be staying at home and not be too much in contact with others, but the all go and mingle at the vaccination sites. Are they crazy? "It's not ok to go out to meet with family and friends or be close to other people, but it ok to do so to get vaccinated?" sane people ask with sarcasm in their voice. Is Vanuatu governed by morons? Yes, a big YES, and in addition these morons obviously can't think by themselves, since they all have advisors, some locals and of course many foreigners, especially from the UN.
Soon there will be UN-meddling to also change the electoral laws of Vanuatu, so that their vassals will always get it their way.
Who else is behind the curtains and needs to get exposed?
Mainly foreigners who have a leadership position such as the president of the chamber of commerce Antoine Boudier. He is a long-time resident of Vanuatu and the one who hired that lawyer from Australia to find a legal way to mandate the vaccine, thereby helping the government and leading it into a direction that will enslave the people.
Freemason Antoine Boudier - President of the Vanuatu Chamber of Commerce
Antoine Boudier is also a freemason. There is a lodge on Vanuatu, with many Government officials as members and many others holding top positions in banking, corporations etc.
Local people call this building the church of Satan, for a good reason. But that is another story for another day as there is a correlation between the freemasonry and what is happening right now in the country with this plandemic.
Another foreigner is Glen Craig, director of the Rural Development Bank. He is one of the sponsors of the Deputy Prime Minister and one of those, who push the COVID-19 vaccination onto people. He tries to make the injections mandatory for everyone in order to reach the 90% vaccination rate ASAP for the government to open the borders and to cash in on WordBank/IMF incentives.
Glen Craig needs to be investigated by the police - especially his financial deals, where very interesting things can be found. He is a dangerous fellow and holds too much power in his hands that needs to be neutralized. He does not have the interest of the Vanuatu people in mind but has another, a foreign agenda.
New Zealander Glen Craig - now Vanuatu citizen.
However, the main threat to the country right now is the W.H.O. They are about to take over the sovereignty of Vanuatu, as well as of many other countries in the world starting Mai 1st 2022. It will be silent and hidden from the public eye and justified with the current Pandemic- medical-martial law on steroids.
A new treaty had been signed already in Nov 2021 updating the previous agreement of 2005, which now will give full power to the WHO in all its 196 members countries to dictate any health measures for any disaster or pandemic. This move is removing the constitutional rights of the government and the people.
In the past, Vanuatu has been a testing ground for many programs run by the UN and its subsidiaries and NGOs and this is where they will test this grab of the sovereignty of Vanuatu, observe and analyze the reactions and tune up the program to work easily without too much barriers and counter opinions.
They know very well how to appear as good people, but meanwhile they will take the country's freedom.
If successful, this program will then serve as reference for other countries to run the same fate.
Vanuatu has been and will be used again as a laboratory for the purpose of getting this grab done all over the world.
This is the real war, right here.
The awareness about this plot needs to be spread far and wide, because people on Vanuatu still have the memory of the pre-independence colonial oppression.
Vanuatu gained its independence only in 1980.
Knowing the persistent dangers, the father of Vanuatu independence, the late Walter Lini, had already warned his people before he passed on. 42 years later, who remembers? The old generation still remembers and we, the people, need to remind them of those words that will resonate inside their past. It is time, now to get foreign influence out of the country for good and keep the integrity of the sovereign Republic of Vanuatu.
We are still free and will remain free!
===
All wise scholars agree that contested sovereignty is not capable of being decided by a court. Therefore the implications confirm that Aboriginal Nations, First Nations and Indigenous Peoples have standing and in this respect the Commonwealth, States or the United Nations cannot argue they have sovereignty and dominion over Aboriginal Nations, First Nations and Indigenous Peoples. - fPcN -
COVID-19 ON TRIAL - YOU HAVE BEEN DECEIVED!
===
We are far beyond George Orwell 1984
Teachers in Vanuatu should have taught kids about George Orwell or reading the book now. It speaks of a dystopian future many frame around the Smart Cities, Technocracy, Great Global Reset and New World Order. By reading it you will from then onwards also understand the NEWSPEAK the UN and the Vanuatu governance as well as the newspaper Daily Post are using. The UN abuses the script as their playbook and instruction manual.
Here is the pdf version of George Orwell 1984, the inverse is 1948 which was a pivotal year.
Interestingly Newspeak is the fictional language of Oceania, a totalitarian superstate that is the setting of the 1949 dystopian novel Nineteen Eighty-Four, by George Orwell. In the novel, the Party created Newspeak to meet the ideological requirements of Ingsoc (English Socialism) in Oceania. Newspeak is a controlled language of simplified grammar and restricted vocabulary designed to limit the individual's ability to think and articulate allegedly "subversive" concepts such as personal identity, self-expression and free will. Such concepts are criminalized as thoughtcrime since they contradict the prevailing Ingsoc orthodoxy.
HERE the Newspeak Dictionary from the WebArchive
===
UPDATES:
PROLOGUE: The Minister of Health of Vanuatu, Bruno Lengkon, will have to face the charges. Instead of assisting his fellow country-wo/men with Ivervectin and Hydoxycloroquine to combat the COVID-19 surge, he is instrumental in spreading the lies of the WHO and Big Pharma to boost the sales and application of fake 'vaccines' that in reality are genom-changing inoculations, which he even admits don't protect against the synthetic chimeras spread throughout the world in the ongoing bio warfare, but spread illness only further. The whole 'Omicron' range has been identified as 'vaccine'-induced.
Omicron sublineage BA.2 will take over: MOH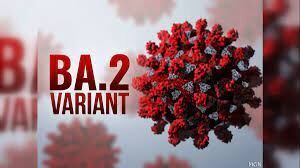 Artistic but fake illustration of a fake ' virus' Photo: WVIR
By WHO/MoH/DP - 21. May 2022
The Ministry of Health (MOH) wants the people of Vanuatu to know more about the Omicron SARS-CoV-2 variant of concern that is dominant in Vanuatu and globally.
Omicron is a variant of the SARS-CoV-2 virus and within this Omicron variant and there are sub-lineages (BA 1, BA2)
The Omicron variant is associated with increased transmissibility and immune escape.
This means that it is more likely to infect people with immunity from vaccination or immunity from previous SARS-CoV-2 infection.
However, vaccination still prevents those infected with Omicron from severe disease, hospitalization and death. [The blatant lies follow the same pattern used to blindfold the people in Oceania, Europe and the Americas - it is imply outragious.]
The MOH said reinfections are possible but very rare and for people to continue to be on the lookout for signs and symptoms.
People are advised to report to a nearby health facility if they had previous tested positive to COVID-19 and currently have symptoms of COVID-19.
In early March 2022, when the MOH sent specimens collected among the first locally- acquired cases in Vanuatu to Australia for genomic sequencing it was found to be the Omicron sub-lineage BA.1.
However, both Omicron sub-lineage BA.1 and BA.2 were found among cases detected at the border in February 2022.
Additional specimens collected in early April from Port Vila and Santo were found to be both Omicron BA.1 and Omicron BA.2.
The Ministry confirmed that both sub-lineages are circulating in Vanuatu and that Omicron BA.2 will become the main, and eventually the only one circulating. Again, risk of reinfection (getting infected twice with different sub-lineages of Omicron) is possible but rare.
The MOH will continue to send specimens for genome sequencing during the community transmission.
Common and mild symptoms of COVID-19 include cough, sore throat, fever, muscle aches, and pains.
However, some people might have no symptoms at all. People with and without symptoms are both contagious and can spread the virus to others.
The public is encouraged to continue practicing preventative measures including wearing a mask when in public spaces with other people, washing hands with soap and water regularly, covering coughs and sneezes, and regular cleaning and disinfecting of regularly touched surfaces.
Get fully vaccinated now and get a booster dose after five months of completing your primary vaccination series. Older people (aged 55 and above), pregnant women, and those with existing conditions are strongly encouraged to get their COVID-19 vaccine now. [The deadly propaganda sposored by Big Pharma just continues unabated and the media are coerced and bribed to disseminate the criminal hoax.]
COVID-19 vaccination protects against severe disease, hospitalization, and death from COVID-19.
[N.B.: With the above the MOH of Vanuatu and the Daily Post enlist themselves on the rooster of culprits for the trials of crimes against humanity committed in the COVID-19 bio warfare, the the WHO already stands accused and faces ow the case accepted byt the International Criminal Court (ICC).]
===
PROLOGUE: Vanuatu is groomed and coerced for the UN One World Government sham selections - thus trying to brush aside the last traditional values of the Custom Government powers of the historically independent Indigenous Nations on the different island nations with 113 Indigenous languages in the Archipelago, which were turned and degraded into mere colonial provinces.
Electoral Commission eyes new changes to Electoral Law
By Glenda Willie - 21. May 2022 [captions in bold by Editor]
The Electoral Commission is eyeing a new set of changes to the Electoral Law.
Working in collaboration with the Vanuatu Electoral Environment Project (VEEP) with support from United Nations Development Program (UNDP) for the changes, the Electoral Commission is ensuring that the new Electoral Act will regulate Parliamentary, provincial government council, and municipal council elections in a single harmonised law. [...that will destroy the harmony.] .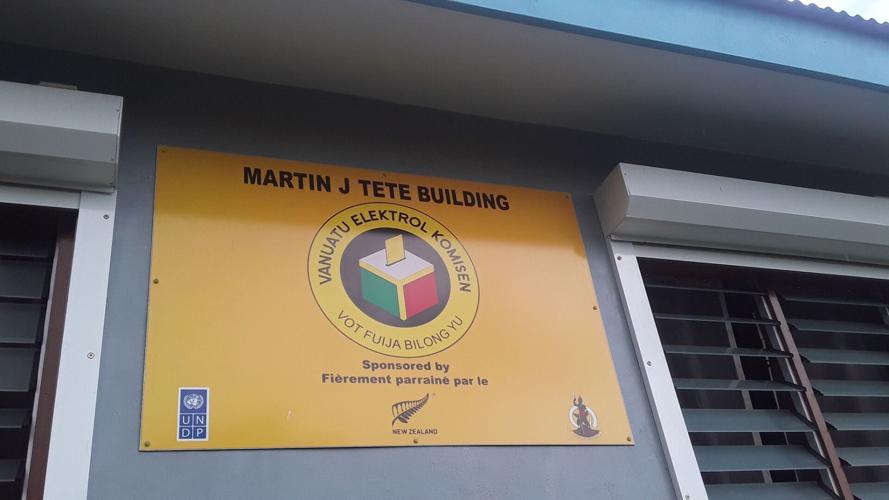 The deep hand of the UN - here through the Uited Nations Development Programme (UNDP) - can bee seen everywhere on Vanuatu.
The new Act will replace existing electoral laws.
Currently, the Electoral Commission will have to run the three main elections, the National Election, the Provincial Election, and the Municipal Election in accordance with three different Acts.
Chairman of Electoral Commission, Edward Kaltamat said proposed changes will harmonise the procedures on how to conduct a modern election. [... means preparing to steal the elections in the interest of the NWO.]
He explained that with a harmonised Electoral Law, the elections can be performed in a way that is fair, and trustworthy with creditable results. [That is typical NEWSPEAK, which means the total opposite, e.g. "harmony" means disharmony and twist, like peace means war, in truely Orwellian fashion.]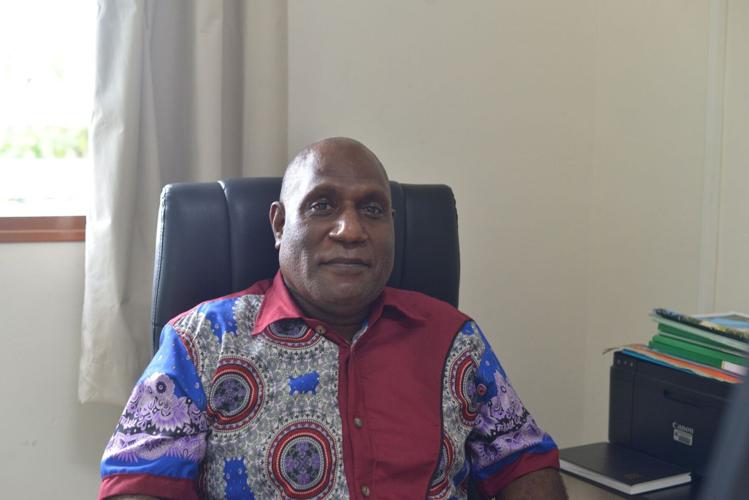 Chairman of Electoral Commission, Edward Kaltamat - tool of the NWO.
One of the proposed initiatives include Special Temporary Measures for women. "It is recommended that reserved seats for women that apply in the municipal council elections be expanded, to apply in parliamentary and provincial elections in certain multiple member constituencies," the Chairman said. [Women are often abused by coloialists and global super-powers to break up traditional communitites.]
"The new law will also address voting rights for citizens abroad.
"Regulations can be made under the new Act, which will expand our-of-country voting to include countries other than New Caledonia. Out-of-country votes will go to the constituencies as had votes been cast in-country."
It will provide for the expansion of electoral offences and higher penalties for electoral offences.
"Regulations under the existing electoral laws will be revoked following a transitional period and replaced by new regulations under the new Electoral Act. The new regulations will provide for electoral procedural and operational details rather than overloading the new Act with such details." [It's a mission creep observing the boiling frog principles. And, as we see in Australia on this very day today, 21. March 2022, they will try to even forbid TV and Radio-Broadcasts days before the election and on election day.]
For these changes to be made in the three main elections, certain Acts will have to be repealed — The Representation of the People Act [CAP 146], as well as certain provisions of the Municipalities Act [CAP 126] and the Decentralisation Act [CAP 230].
Chairman Kaltamat confirmed consultations on the new proposed law have been conducted virtually in the provinces of SHEFA, SANMA, MALAMPA, TAFEA and TORBA.
The Commission is yet to conduct the consultation in PENAMA Province.
===
PROLOGUE: The pattern of the WEF/UN strife for global governance becomes again obvious.
Don't Abolish Justice Ministry: President
By Hilaire Bule - 14. May 2022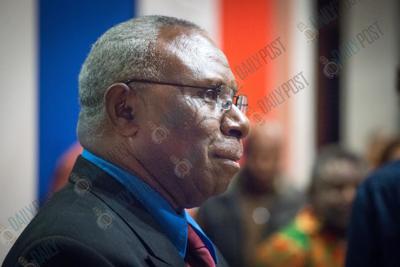 Head of State, Pastor Obed Moses Tallis, has called on the Loughman-led Government not to abolish the Ministry of Justice and Community Services.
"In my observation during my 5-year term as the Head of State, the judiciary in Vanuatu under the leadership of the Chief Justice plays an important role in stability, growth and progress of the nation for its uniqueness and independency," the President said.
"To cherish the stages of the third pillar of the Constitution, I urge the government to carefully consider its decision to abolish the Ministry of Justice. It is important that the government maintain the Ministry of Justice.
"Without the judiciary, there will no effective work from the government and there will be no prosecution. The work of the Vanuatu Police Force will have no basis and there will be a dictatorial system in place."
The President made the call in his remarks during the opening of the 2022 First Ordinary Session of Parliament on Thursday.
In response, Prime Minister Bob Loughman said the government notes the significance of the Ministry of Justice.
"The government's policy to restructure the Ministry of Justice is not to reduce the importance of justice and the function of the judiciary," PM Loughman said.
"It is a simple matter of the executive realigning its priorities."
The PM reflected that in July 29, 2022, the government signed a Memorandum of Understanding with its key partners to construct Vanuatu's new Hall of Justice Complex.
In acknowledging the development partners, Loughman said the design of the Complex is in progress and he believes by the end of the 2022, the signing of the contract to construct the complex is something to look forward to.
===
Have Sovereignty and Democracy still a Chance on Vanuatu?
12. May 2022
The Parliamentary Session in Vanuatu on 12. May 2022 was hoped be the start for the important process to regain the full sovreignty for all and especially the Aboriginal people of this important Island Nation.
Crucial steps are:
1. Opting out of AGENDA 2030, Vision 2050 and it's 30by30 land-grab of and by the UN, which is on it since 1992. They call it: Transforming our world: the 2030 Agenda for Sustainable Development, adopted by the General Assembly, which outlines their new sustainable development goals including SD3. But our world is not their world.
2. Opting out of the Global Health Treaty that breaks the sovereignty of any Nation.
4. Immediate end of any mRNA injection, revocation of the indemnify for manufacturers of COVID-19 vaccines and confiscation of remaining vials for further analysis.
5. Immediate end of any and all lockdowns, PCR tests. forced injections and mask wearing mandates.
6. Immediate end of or moratorium of several years for any and all centralized technocracy program developments (incl. ID2020, biometric, DNA and health/medical databases, digital currencies, communication and movement surveillance) until stringent measures for full data protection and the privacy of the people are guaranteed.
7. Immediate suspension of all United Nations activities on Vanuatu until all programmes and projects by the UN and/or its implementing partners are fully documented, audited and revised.
8. Immediate revocation and revision of the unconstitutional Cyber Crimes act and the Communictions act plus a cleaning up of the judiciary.
9. Immediate ban of secret societies and cults, like Brother4Life, the Freemasons or the cult of the Prince Philip Movement (*).
10. Immediate restoration of the Custom Government powers.
11. Immediate restoration of the full sovereignty of the people of Vanuatu over all land and 300nm sea-territory.
12. Devolution of powers from the central goverment to the different Island entities.
BUT - as the televised parliamentary session proved, NOTHING of substance was debated. It was just like a boy-scout gathering after summer holidays. The Vanuatu parliament is under the globalist spell already.
It takes a second liberation for any true nation that was occupied and colonized to really become free, because the real people have to not only neutralize the occupying forces but also to overthrow the stakeholder system, that was put into place when the ceremonial independence was granted from the colonizer. It can take generations to heal a people from the trauma of colonialism and it might take even a third or fourth liberation struggle, but the path has to be followed steadfast or your people, culture and heritage will dissipate into obliviation and cease to exist. - PJB
Yaohnanen men holding a picture of their cult focus
(*) On Tanna the cult of the Prince Philip Movement still exists, which reveres the United Kingdom's Prince Philip. Villagers of the Yaohnanen people believed in an ancient story about the pale-skinned son of a mountain spirit venturing across the seas to look for a powerful woman to marry. Prince Philip, having visited the island with his new wife Queen Elizabeth II, fitted the description exactly and is therefore revered as a god around the isle of Tanna. After Philip died, an anthropologist familiar with the group, said that after their period of mourning the group would probably transfer their veneration to Prince Charles, who had visited Vanuatu in 2018 and met with some of their leaders. Since that didn't happen it is assumed that the members of the group received enough information about Charles that would rule out any qualification for any reverence whatsoever.
===
PROLOGUE: The COVID-measures on Aneityum are nothing but UN (WHO, UNICEF, UNDP, WorldBank, IMF) and thereby foreign-imposed but government-executed madness - based on coercion and money.
Aneityum requests review of alert level
By Glenda Willie - 12. May 2022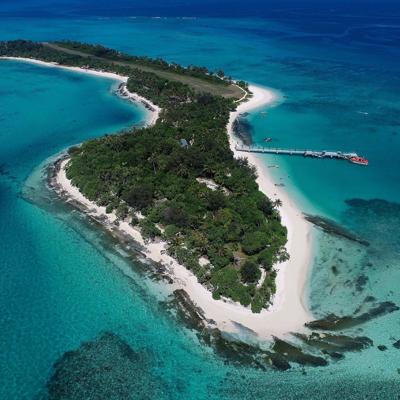 The people of Aneityum, through their Area Council, have requested the relevant authorities to review the current COVID-19 alert level on the island. The alert level for Aneityum was upgraded to Level 3, similarly to Tanna and Erromango islands, however, the people said they have no evidence of any COVID community transmission on the island.
Selwyn Daniel, the Area Administrator (AA) said a boat transported some passengers from Erromango to Tanna, and then went to Aneityum. The Taskforce on the island complied with their protocols and quarantined the people for 14 days. They were tested but results were all negative, therefore, they were released into the community.
Some people were also displaying some kind of symptoms of COVID on Port Patrick, however, they were also negative, after being tested.
This week, the people have been undergoing voluntary tests and results remained negative.
Mr. Daniel said they have written a letter to the Secretary General (SG) of TAFEA Province to request the review of their alert level.
SG Joe Iautim confirmed he had received the letter.
Meanwhile, Vanuatu's only newspaper, the Daily Post, was informed that the Aneityum community, through its Area Council should liaise with the TAFEA Health Manager on this matter.
===
===
Regenvanu denies Opposition involvement in peaceful march
By Hilaire Bule - 12. May 2022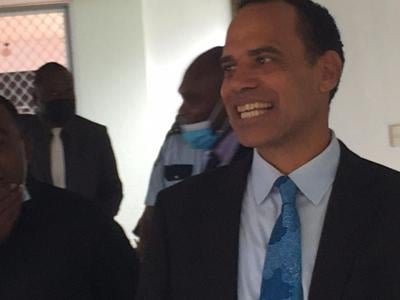 The Leader of the Opposition, Ralph Regenvanu, categorically denies involvement of the Opposition MPs in staging a peaceful march that was intended for today.
Mr Regenvanu says MPs John Salong and Andrew Napuat have nothing to do with the march.
He says the peaceful march was organized by youth and not the two MPs.
The peaceful march intended for today was to ask the government to stop its mandatory COVID-19 vaccination of 12 to 17 year old children.
The President of the National Youth Council said his office was also not aware of the planned peaceful march that was supposed to take place today.
He said his office only learnt about the march through the media. His office will support it only if they receive the full details and its reasons.
The peaceful march application was rejected by the Deputy Prime Minister, Ishmael Kalsakau yesterday.
===
PROLOGUE: The World we live in today needs another Martin Luther or Martin Luther King to rid the institutionalized churches of their hypocritical leaders who are in bed with the pharmaceutical Mafia. The deep involvement of the present Pope of the Roman-Catholic Church with the Corona crimes already has been thoroughly established and his followers must be stopped from creating more harm - especially to the youth and children.
Some things in life they just don't wanna see
But if Martin Luther was living
He wouldn't let this be, no, no

Michael Jackson
VCC Against Anti-Vaxx March
By Mavuku Tokona - 12. May 2022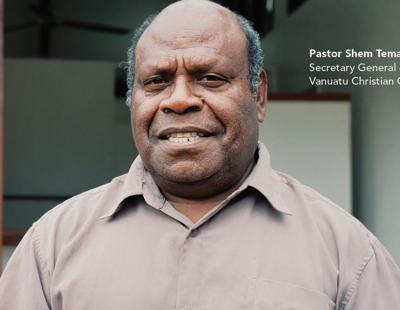 Two pastors of the Ministers Fraternal in Vanuatu have made a statement that challenged the nationwide forced vaccination goal to have 90% of children vaccinated before the border reopening.
But the Secretary General (SG) of the Vanuatu Christian Council (VCC), Pastor Shem Tema, has distanced the Council from the duo, saying the seven main churches that create the Council wasn't informed nor invited to this march.
"Churches are not together in this thing, there will be a lot of questions but then it depends on where the information is coming from," he said.
"… When I heard about this march, I put it forward to the mainline churches, they haven't received anything and they don't know about it."
The SG of the Christian Council mentioned that VCC is united with the churches, in their support for the government's vaccination campaign and anyone Christian who supports the march will be doing so independently, and not with the endorsement of the VCC nor its churches.
"In relation to the peaceful march, VCC maintains its stance with the government when it comes with the vaccine," SG Tema stressed.
"After I consult with the other churches, they will go on their own, not the backing of churches.
"It's just participation, VCC was not invited but if we were to, we would go and maintain our stance. That's what they should be doing, to come and talk with VCC first."
The SG added that the smaller faith-based organizations are the instigators of the march. He advised them to "work with the government and stand with the government" rather than against it.
The Director General (DG) of the Prime Minister's Office, Dr Gregoire Nimbtik confirmed in an interview with a Daily Post reporter in December 2021 that the government's priorities are for 90% of children and 90% of adults to be inoculated before the border opens, which is proposed for the next two months.
The seven head churches that make up the VCC are the Presbyterian Church, Catholic, Church of Christ, Apostolic, Anglican, Assemblies of God, and Seventh Day Adventist.
===
MISSIONARIES, MERCENARIES AND MISCHIEFS IN VANUATU
The Empire Beats Back
Highest offices in the Pacific Ocean island state of Vanuatu have over the last couple of years clandestiney been manned by men from these three classic categories of powergrabbers on behalf of the hidden Cabal. ... and yes, all are men! Outspoken women like Andrea Woi are held in the dungeons of the government under fake and trumped up charges.
Deputy Prime Minister (DPM) and Minister of Internal Affairs, Ishmael Kalsakau is the hidden hand of the Globalists on Vanuatu and holds with his more or less secret cult Brother4Life as well as the police force - still operating under the checkered ribbon of colonial times - the island nation in his iron grips to serve foreign masters. Some say he even has power over Prime Minister Bob Loughman Weibur, but hardly anyone dares to speak out openly, because a police state has been installed with the help from Australia and New Zealand to maintain the colonial grip. Police force assistance from totalitarian Indonesia likewise didn't improve the uphold of civil and human rights.
COVID-19 March Request Rejected By Minister
By Hilaire Bule - 12. May 2022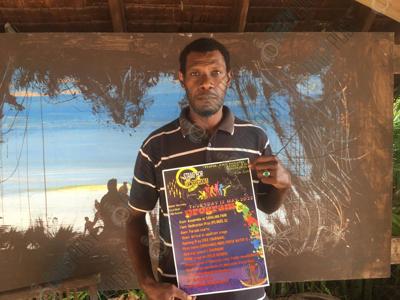 The Government, through the Deputy Prime Minister (DPM) and Minister of Internal Affairs, Ishmael Kalsakau, has rejected the application for the peaceful COVID-19 vaccination march.
This means the march, as planned by the Ministers Fraternal and over 1,000 youths in Port Vila and Efate Rural to take place today, will not proceed as planned.
The President of a youth organisation known as Vanuatu Indigenous Empowerment (VIEW), Damelip Vantenkon, said yesterday morning they went to meet the Commissioner of the Vanuatu Police Force, Robson Iavro.
This was after they obtained the Commissioner's approval on their application. However, the Commissioner's staff referred him and two pastors to DPM Kalsakau, and they met with him around 1pm.
Mr. Vantenkon said they were expecting a positive response from him, but instead received the opposite.
Vantenkon added the DPM told them that today's planned peaceful march is allegedly politically motivated and that Member of Parliament (MP) for Tanna, Andrew Napuat and MP for Ambrym, John Salong are allegedly behind the march initiative.
He added the DPM also told them that planned peaceful march cannot not take place today, due to the official opening of the First Ordinary Session of Parliament for 2022, this morning.
Mr. Vantenkon said Mr. Kalsakau also refused their other proposal to organise some activities at Saralana area near the national Parliament building, if they cannot march in Port Vila's main street to Saralana stage.
Vantenkon said it appears the government had lifted the ban on public gatherings in writing but in reality, it does not apply to all situations as their application to assemble at Saralana was also disapproved.
He said their application clearly stated that the planned peaceful march has nothing to do with politics, and it is basically the concerns of youth who are the future of this country.
An aim of the peaceful march today was to ask the government not to roll out the COVID-19 vaccination on children aged 12 to 18 years old, without the consent of their parents.
The President of VIEW said he is very disappointed that the peaceful march will not proceed as planned.
He said over 1,000 youths from Port Vila, as well as Epule, Ekipe, Snake Hill, Pango, Tanoliu and Erakor have been gearing up for this march.
He said the DPM's decision not to grant permission to the young people to express their opinion through a peaceful march is a denial of their lawful freedom of expression, speech and assembly.
Over 200 T-shirts and banners have been printed for the planned march today. Pastor Simon Lovo, who accompanied Mr. Vantenkon to the DPM's office yesterday is inviting Christians around the country to uphold all national leaders in prayer.
===
Vanuatu police crack down with arrests over 'slander' of MPs accused of breaking Covid lockdown
At least four people have been arrested and face charges of cyber stalking, cyber slander and cyber libel for Facebook comments
By a reporter in Vanuatu - 11. May 2022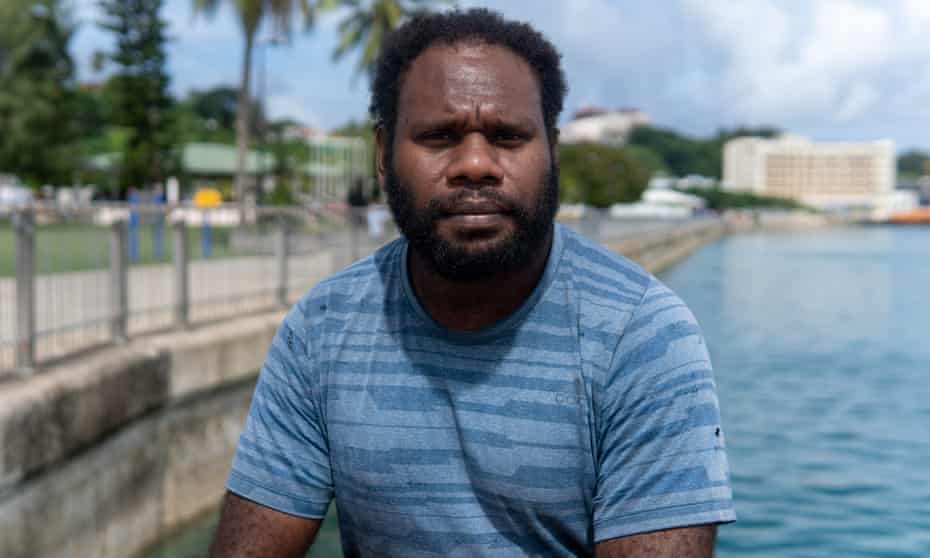 A police crackdown in Vanuatu that has seen people arrested for allegedly posting comments on social media speculating politicians were responsible for the country's current Covid outbreak has raised serious concerns about freedom of speech in the Pacific country.
At least four people on two separate islands have been arrested as part of a major investigation by Vanuatu's Serious Crime Unit [shaped after the UK's Serious Crimes Department] in the last few weeks, including a factory worker, a printer, a business owner, and a Facebook page moderator. They face charges of cyber stalking, cyber slander, and cyber libel and face up to three years in prison and fines of up to three million Vatu (US$25,838).
The charges relate to alleged comments on Facebook claiming that two politicians in the country had breached Covid quarantine protocols, one of which had played a role in the community transmission of the virus.
These are the first arrests under Vanuatu's new cybercrime legislation passed into law last year. Australia has been working with Vanuatu to bolster its cybersecurity capability as part of its overall diplomatic efforts to combat China's rising influence in the region. [Australia is part of the Anglo-American 5-eyes spy network].
According to the explanatory note introducing the legislation , the government said the act was to combat cybercrime, which it called "a global phenomenon that poses threats to Vanuatu's national infrastructure, public service delivery, commercial and financial security."
Vanuatu's Opposition leader Ralph Regenvanu has accused the government of using the laws for political ends.
"What is happening now is that the government and the police are using the excuse of the lockdown restrictions being lifted to basically just try and clamp down on dissent, on anyone having any different views."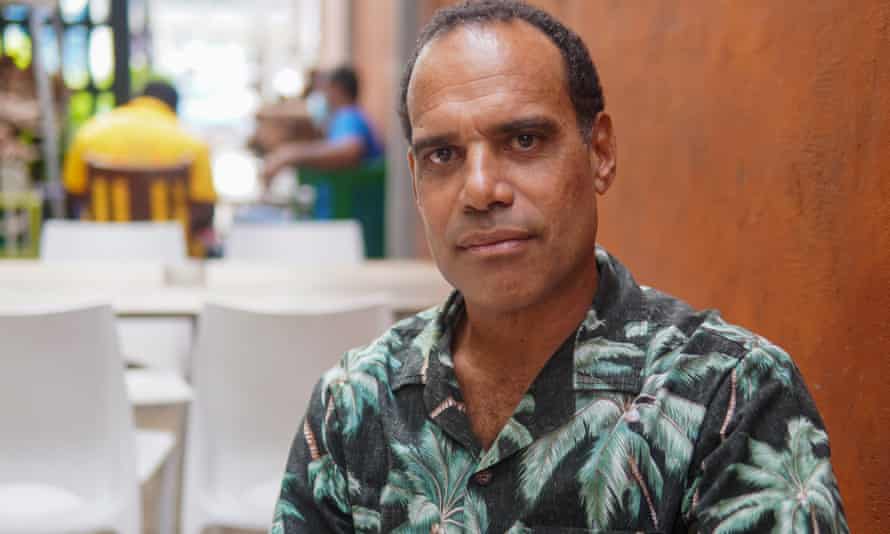 'I could go to jail for three years'
Andrea Woi, 38, a single mother and factory processor, is one of those charged with criminal slander and cyber stalking.
Investigators flew from the capital of Port Vila to the northern island of Santo, where she lives, and came to her workplace on 26 April to arrest her. She was taken from to the police station in Luganville and told she was facing serious crime charges which could result in three years' imprisonment, and a fine of up to three million Vatu.
"Three police officers came to my workplace and asked for me. I heard one police officer say to the other that I was a suspect. They told me my case was very serious and that I could go to jail for three years. I was very scared," said Woi.
She is accused of making a comment on a Facebook post insinuating an MP – Anthony Iauko – had breached quarantine, something he denies.
Woi has since been told she must fly to Port Vila to answer the charges this month. Her family has had to talk her out of resigning her job in shame.
Witnol Benkor Tor, a Facebook moderator of a news site known as Vanuatu Politics and News, was one of the first to be charged under the police crackdown. He has been charged with cyber libel, cyber slander and cyber stalking and also faces up to three years' imprisonment and a fine of up to three million Vatu (US$25,838).
He was charged after someone posted on his Facebook page under a pseudonym, making allegations that Mr. Iauko breached Covid rules to visit someone in quarantine. Tor says he does not know who wrote the post.
"I am worried about what this means for freedom of speech," said Tor. "I posted nothing wrong myself. I am simply one of the moderators of a page. When I set up the Vanuatu News and Politics page, I invited people from both sides of politics to help moderate it in the interests of balance."
The Facebook page has since been taken down, though not by Mr. Tor. [FascistBook continues to hamper free speech.]
The Guardian has confirmed four people have been charged in the crackdown, but Tor believes there are many others too. He said when he was taken to the police station there was a long list of names on the wall of people the Serious Crimes Unit was investigating.
Prior to the arrests, the government used a regular Covid briefing which was broadcast live on Facebook to outline charges of cyber libel, cyber slander and cyberstalking that now exist under the new legislation.
Vanuatu police were contacted by The Guardian for comment.
Allegations and denials
The crackdown was initiated following the discovery of the first case of the virus in the community earlier this year, signalling that Vanuatu's days as a Covid-free nation were over.
Vanuatu was one of the last countries in the world to experience the impact of community transmission from the coronavirus pandemic, only recording cases among returning citizens or visa holders, who were isolated and successfully treated in quarantine before being allowed to return home.
However, in March, the virus spread to the community and health authorities issued a statement saying the transmission must have resulted from a breach of quarantine.
On 5 March, Anthony Iauko, a government MP, presented at the country's main hospital feeling unwell and tested positive for the virus.
The opposition leader Ralph Regenvanu issued a statement on 8 March alleging that Iauko unlawfully entered quarantine several times and also that he took people out of quarantine to socialise with him.
Iauko has denied these claims and says he contracted Covid when he visited the hospital.
There was widespread speculation in media and on social media in Vanuatu that Iauko was "Case Zero" – the case that started community transmission.
Health officials have confirmed to the Guardian that Iauko was the first reported locally acquired Covid case in the country.
When contacted by the Guardian, Iauko declined to comment and said to "contact my lawyer", but did not provide the lawyer's name or phone number.
Regenvanu lodged a complaint with police against Iauko in March for allegedly breaching the Public Health Act. Vanuatu's police chief has confirmed the investigation into Iauko has been dropped.
Regenvanu also made allegations against the country's deputy prime minister Ishmael Alatoi Kalsakau, accusing him of leaving quarantine before the end of a seven day quarantine extension without gaining official clearance. Kalsakau did complete the initial 14 days in quarantine. He is not accused of spreading the virus as a result of the alleged breach.
"The DPM (deputy prime minister) came on a New Zealand flight on 20 February with 19 passengers who were later tested positive. The protocol is to extend the quarantine of all passengers on the same flight for a further seven days," Regenvanu said in his statement.
"He was home by last Sunday afternoon while his fellow passengers remain in [extended] quarantine in accordance with the law."
Kalsakau told local media he received authorisation to leave after 14 days and tested negative three times before leaving quarantine. He also said that he asked the Ministry of Health if there was anything preventing him from leaving quarantine after 14 days and did not receive a response.
Regenvanu has submitted a request under freedom of information laws to receive a copy of the recommendation from a medical officer that Kalsakau could be discharged from a quarantine facility.
Kalsakau was contacted by The Guardian for comment.
Thirteen people have allegedly died since the Omicron strain was detected in Vanuatu in March, but that was not independently confirmed as having been caused due to that 'virus' and no most-mortem was done, which would be important to establish also if the death was caused by the vaxx. The imaginary 'virus' has allegedly now spread to five of the country's six provinces. There have been almost 7,000 cases in Vanuatu since the beginning of the year, according to the fake PCR test used.
===
Let's see, if that will take place.
Peaceful COVID-19 march tomorrow
By Hilaire Bule - 11.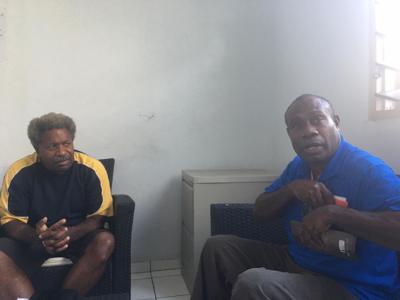 The Ministers Fraternal and Port Vila youth will stage a peaceful march from the main street to Saralana stage, tomorrow.
Pastor Simon Lovo and Pastor Iven Marafi told Daily Post yesterday that the Commissioner of Police, Robson Iavro, has already put his signature on the Commissioner's recommendation approval.
The two pastors said the purpose of this peaceful march is to get the attention of the government to stop the planned COVID-19 vaccination on children in Vanuatu. Ps Lovo and Marafi said Ministers Fraternal condemns the push for vaccination of children in schools.
The two pastors said the government is encouraging people to get the vaccines, but it should also explain if there are side effects of the vaccines.
They said the vaccination, if enforced in schools, will also deprive the parents of their rights.
"No one should be forced to take vaccinations," the duo said. "As a Christian country, we pray and we also believe we can tap into herbal remedies."
The Ministers Fraternal is appealing to the government to take note of the concerns, and urge Port Vila residents to support the peaceful march and pray for the nation.
===
Editor's note: In October 2021, The Pacific Advocate reported that the European Union blacklisted several Pacific nations that "encourage abusive tax practices". Following this report, the Financial Centre Association of Vanuatu hit back, accusing the EU of bullying smaller Pacific Island countries. Now a former prominent MP from Vanuatu has launched another scathing attack on Europe, singling out France.
EU, France should look at themselves before targeting Pacific nations on tax
By Sela Molisa - 11. May 2022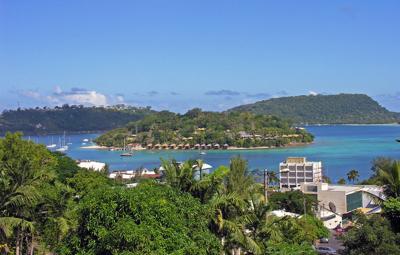 Among the nine jurisdictions singled out by the European Union for their "abusive tax practices", no less than six are small, Pacific island nations with underdeveloped economies. As unlikely as it seems, Brussels' obsession with the region looks like it has less to do with the noble fight against tax evasion and more with geopolitical self-interest.
Launched in 2017 and updated twice a year since, the EU's "list of non-cooperative jurisdictions for tax purposes" (a.k.a. the Tax Blacklist) aims to tackle tax fraud, evasion or avoidance and money laundering by naming and shaming the places that facilitate such activities and might erode the EU members' corporate tax revenue.
Surprisingly, with the sole exception of Panama, the Tax Blacklist includes none of the top 70 corporate tax havens ranked by the Tax Justice Network in 2021, nor any of the jurisdictions flagged for sheltering private wealth in the recent Pandora Papers (except for Samoa). Instead, the EU only finds risk for tax abuse in three jurisdictions in the Caribbean (Panama, U.S. Virgin Islands, Trinidad & Tobago), and six in the Pacific.
The six – American Samoa, Fiji, Guam, Palau, Samoa and Vanuatu – are collectively home to 1,644,076 people, or 0.02% of currently living humans, who produce about 0.1% of global GDP. They are but a flyspeck on the world economy by most financial metrics. Still, the EU expects the public to seriously believe that this group of islands forms the single gravest threat to its member states' tax revenue base.
Easy targets
Why such a disproportionate focus on the Pacific? One explanation would be to look at the Tax Blacklist as a tool not against tax evasion, but against tax insubordination. Any country that doesn't adopt European big-government tenets – big taxation, big spending – becomes an adversary for the Union in the global competition for investment.
The EU would certainly face a backlash if it publicly challenged the fiscal policies of the large and powerful tax havens where EU citizens actually shelter their wealth. These of course include Hong Kong and the British Virgin Islands as well as its very own members and neighbours like Luxembourg, Netherlands, Cyprus, Monaco and Switzerland, to name a few. Instead, Brussels saves face by targeting smaller, emerging competitors that do not have the resources or the connections to defend themselves.
What these Pacific Islanders do have in common is not a boundless capacity to shelter tax, but a defencelessness against European bullying. In the end, the Tax Blacklist aims at only the low hanging fruit: weak nations that refuse to toe the EU line on tax. The entire exercise amounts to nothing but theatre for the European taxpayer – with a touch of nostalgia for colonial times.
Not our cup of tax
It should go without saying that fiscal policies which are sound in a large, developed European nation do not necessary make sense in small Pacific Island countries. Depending on their circumstances and degree of development, they have a range of options to generate public revenue in ways that best address their specific challenges.
Take Vanuatu. It never had an income tax, neither before nor after it gained its independence in 1980. As a small offshore financial centre, it offers an attractive environment for foreign investors. For this isolated country with limited resources, attracting FDI is key to diversifying the economy and bringing in foreign currencies. It hardly makes it a prime business destination though; the country's GDP hovers under just 1 billion USD, and that's pre-Covid.
Actually, the business-friendly regime isn't even Vanuatu's primary reason to forego income taxation. In an under-developed, under-banked, largely informal economy, where most citizens live off the land and don't have electricity or modern plumbing, the cost of administering such a tax would far exceed the income it generated. Vanuatu's government relies instead on VAT and various fees and licensing schemes.
The country's revenue model is purely pragmatic and based on realistic assessments. Perhaps its leaders will one day find it relevant to enact income taxation, but not before the development gap is reduced between the capital of Port-Vila and the provinces, and the country's infrastructure reaches a level of maturity that justifies big-government methods.
As long as Vanuatu adheres to global standards of fairness and transparency – and it does, as a signatory to treaties like the OECD's Common Reporting Standard – the EU has no right to infringe on its sovereignty by dictating policies and tarnishing its global reputation and trade prospects.
Compounding Vanuatu's trouble is its monetary sovereignty. Along with Fiji, Samoa and Trinidad and Tobago, it is one of only four countries in the EU Tax Blacklist that control their own national currency, and thus suffer significant consequences such a losing some of their correspondent banking facilities. The five remaining jurisdictions use the U.S. dollar as their currency and thus won't lose any of their capacity for international transactions.
The elephant in the room
Perhaps any discussion about the EU Tax Blacklist should address the ambivalent position of French Polynesia, New Caledonia, and Wallis and Futuna. Post Brexit, France has become the incarnation of Europe in the Pacific, and the only EU member with interests at stake there. The three overseas collectivities contribute 7 million km² to France's enormous Exclusive Economic Zone and make it the last empire where the sun never sets.
As the world looks to the "blue economy" of the future, French policy makers are acutely aware of the growing importance of maritime resources such as fish, seabed minerals and deep-water oil and gas. Blindsided by Anglophone alliances in the region, and threatened by recurring independence movements, the French Republic has no choice, but to bestow every economic advantage on its territories while denying them to potential competitors. Hanging in the balance is France's very relevance in the Pacific – and hence in the world.
The pot calling the kettle black
In addition to the EU Tax Blacklist, of which it is a key architect, France applies fiscal incentives in its three collectivities – just as if the rules dictated to their neighbours do not apply to them. There is no personal income tax in French Polynesia; there is absolutely no tax of any kind in Wallis and Futuna (not even a VAT like in Vanuatu); and there is no tax on personal capital gains in New Caledonia. One could argue that these "abusive tax practices" are robbing poorer Pacific nations of the foreign investment they so desperately need. Alas, the EU Tax Blacklist exclusively targets non-EU countries.
Despite all of its methodological hair-splitting, the EU Tax Blacklist is purely a farcical attempt by France to play global tax police in the eyes of its citizens, while clinging to its global relevance through a kind of neo-colonial behaviour that is becoming ever more obsolete.
Author:
Sela Molisa was first elected as a Member of Parliament in 1983, representing the constituency of Espiritu Santo, his home island. He served in various ministerial portfolios, and has been Governor of the World Bank Group for Vanuatu, and a member of the Bank Group's Board of Governors. [Note: So he probably knows very well where the crooks under UN immunity and other thives with political cloud keep their stash.]
Pacific Advocate
===
REINER FUELLMICH (CORONA COMMITTEE) INTERVIEW WITH ANDREW NAPUAT & JOHN SALONG - 9TH MAY 2022
First published on BITCHUTE May 9th, 2022. See also on ODYSEE
Hearing held by Dr. Reier Fuellmich and Viviane Fischer with the Vanuatu Members of Parliament Hon. Andrew Napuat & Hon. John Salong
The 'Corona Investigative Committee' is conducting an evidence review of the Corona crisis and actions.
Learn more about the committee: https://corona-investigative-committee.com
Anonymous tips to the Corona Committee: https://securewhistleblower.com
Dr. Reiner Fuellmichs english Telegram channel: https://t.me/s/ReinerFuellmichEnglish
===
Government is solid amidst rumours of motion of no confidence
By Hilaire Bule - 09.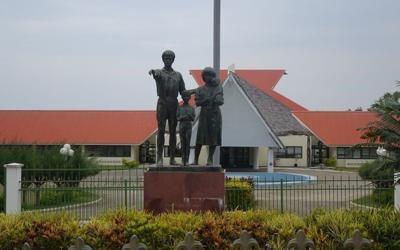 A reliable source within the government said there are rumours about a motion of no confidence against Prime Minister, Bob Loughman but government is solid with more than 40 members of parliament.
He said this originated from rumours that government back benchers are not happy but he said it is not serious.
"Government remains solid with the support of more than 40 members of parliament," the source said.
Parliament is being summoned for its first ordinary session on 12th of this month.
===
MPs, C4J to sue Government over 'mandatory' vaccination directives
By Hilaire Bule - 07.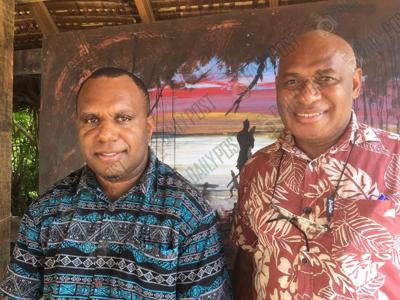 Member of Parliament (MP) for Tanna, Andrew Napuat and his colleague MP from Ambrym, John Salong, along with Campaign for Justice (C4J) are prepared to take the Government to court over what they labelled as "mandatory" vaccination directives, on Vanuatu citizens who do not wish to take the COVID-19 vaccine. They have engaged a law firm, Jack I. Kilu Lawyers. Mr. Kilu has already written a letter of notice to the Attorney General (AG), Kiel Loughman, on the 21st of April 2022 on this matter.
Mr. Kilu said the government's action in requiring "mandatory" vaccination is raising issues with possible breaches of an individual fundamental rights protected under the National Constitution of Vanuatu.
Although the word "mandatory" has not been directly used by the government, directives issued use 'must' and 'requirement' for many employees to be vaccinated before they can enter their workplaces.
The lawyer said his two clients said that there are people who do not wish to be vaccinated, but yet the government, through the Ministry and the Department of Health continue to demand that every people must be vaccinated, as well as continue to say that Order No. 6 0f 2022 requires that every person must be vaccinated.
"I have read the Act and the Order and I do not find any provision in either the Act or the Order which requires mandatory vaccination for COVID-19, for every person. Could you point out what provisions require the mandatory vaccination by the government?" Mr. Kilu questioned in his letter to the AG.
"It appears that although there is no legal basis for requiring the mandatory vaccination of all persons, the government through its hospitals and other health agencies, Public Service Commission, Teaching Service Commission and other government agencies and even some institutions in private sectors are continually requiring all persons to be vaccinated with the COVID-19 vaccination."
He said there are instances in the Public Service, other government institutions and even in some private sector institutions, where employees are being asked to provide their vaccination cards, or risk being terminated from their employment.
Mr. Kilu said the government's action in continually requiring mandatory vaccination for all persons is only not authorized by the Act and the Order, but these actions all appear to be allegedly in breach of all person's fundamental rights and freedoms under Article 5 of the Constitution.
He said his letter is also served as a notice, before an action is commenced against the Government under the Government Proceedings Act.
"Should there be no response from the government in respect of this matter, Court proceeding will ensue without further notice," said Kilu.
Meanwhile, MP Napuat and MP Salong told Daily Post yesterday that they will also be suing certain individuals in their personal capacity, for misleading the public and citizens of Vanuatu because of their actions in the form of orders, regulations, instructions requiring mandatory vaccinations and coercing citizens to allegedly accept directives of the World Health Organisation (WHO) without any evidence.
The duo who have been very vocal over the COVID-19 vaccination said there also high ranking civil servants and state ministers who are listed to be sued.
"The decision by the Police to drop the investigation for lack of evidence has further strengthened our legal case, in that the relevant officials have been misleading us without relevant scientific evidence on a virus just to support their agenda to lock down our islands," they said.
"The unnecessary lockdown resulted in infringement of our Constitutional rights, businesses incurred losses, students' learning were affected, and Mamas' VT20 market to name a few."
They said the persons who have been listed have allegedly signed orders and willfully stood for the WHO, thus they must be taken to court to teach a lesson to leaders to never willfully surrender Vanuatu's sovereignty to foreign entities.
===
VANUATU COLONIAL 2.0
"Hang the little people and the big ones let go"
VT1 million for breach of COVID-19 protocols
By Hilaire Bule - 05. May 2022
The main cause of community transmission of Omicron in Port Vila will remain unknown and unpunishable following the dropping of the police investigations last Friday.
The maximum penalty of the breach of COVID-19 protocols is VT1 million.
Meanwhile, the Port Vila Magistrates Court last week commenced with the plea session for over 30 people who were arrested by Police for breaching the curfew order.
Public Prosecutor did not receive case file over COVID-19 protocol breach
The Office of the Public Prosecutor said that they did not receive the case file from the Police to make determination to drop the charges and complaint over the alleged breach of COVID-19 protocols.
The Office of the Commissioner of the Police confirmed last Friday that the Police investigation into the complaint by the Leader of the Opposition, Ralph Regenvanu, against the member of parliament of Port Vila, Anthony Iaris Harry, over the alleged breach of COVID-19 protocols, has been dropped due to the lack of evidence.
===
Vanuatu's stand on deep sea mining ban remains firm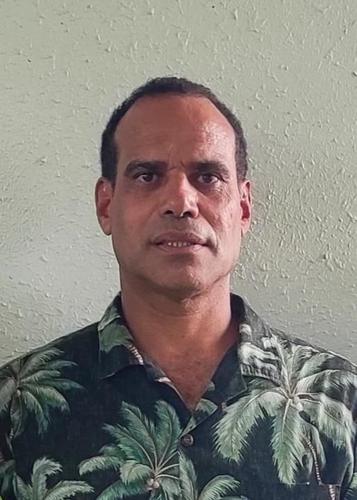 Vanuatu's Opposition leader Ralph Regenvanu chaired the recent Pacific Parliamentarians' Alliance on Deep Sea Mining. Photo : File
By Jason Abel - 23.
Vanuatu remains committed in its fight against deep sea mining alongside other Pacific Island nations.
As the world turned its focus to provide clean energy, the need of deep-sea mining is one option international organizations have put out as a solution to address the agenda. However, environmental and sea threats is one main challenge globally as nations continue their stand against the activity.
Vanuatu recently chaired the Pacific Parliamentarians' Alliance on Deep Sea Mining (PPADSM), by Opposition Leader, MP Ralph Regenvanu.
Mr. Regenvanu stated that scientific research on the activity concluded that imminent threats will wreak havoc on the environment and its people. With Vanuatu part of the biggest Ocean in the world, he believes that protecting the ocean is the first step forward.
He mentioned that many companies, have in the past, received approval to undertake deep sea mineral prospecting in Vanuatu.
Mr. Regenvanu said prospecting is the first step towards mining, however no approvals for actual mining have ever been issued in Vanuatu.
He mentioned a document, the "Mines and Minerals Policy of Vanuatu: Draft for Discussion" which the Government is currently consulting on includes a section on Deep Sea Mining.
"A petition presented last year states again that the people of Vanuatu do not want seabed mining to happen any time now or in the future," he said. "The petition asks the Government to make this position clear in the final Mines and Minerals Policy, which should categorically state that seabed mining is completely banned in Vanuatu," he said.
"The peak national organisations representing the people have asked the Government to take this stand, in banning deep sea bed mining once in 2017 and again last year.
Vanuatu - sovereign land in the most pristine seas - must keep its marine territory unharmed.
Currently, the Pacific has no strict guidelines for a company to follow whilst engaging in such activity.
The Pacific Parliamentarians' Alliance on Deep Sea Mining (PPADSM), was just launched this month as a high-level political voice that will advocate for the protection of the Pacific Ocean from exploitation.
Author:
===
COVID CURFEW LIFTED
Vanuatu Governance gives in to protests and public pressure
By Anita Roberts - 23. April 2022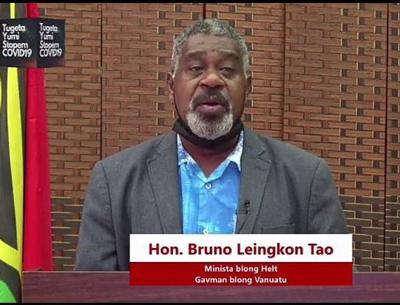 With the COVID-19 surge showing a decline on Efate and offshore islands, the Government has decided to lift the 8pm-6am curfew and relax other restrictions which were in place for almost two months.
As of yesterday, there is no more restriction on the hours of the movement of people, following new orders approved by the Minister of Health.
Schools are allowed to resume classes starting on Monday next week, under Standard Operating Procedures (SOPs) and compliance with physical distancing, mask wearing and hand washing or use of hand sanitizer.
All government and private workplaces can resume normal operations with full attendance as of Monday next week, but must follow norms of social distancing and wearing masks at all times. Non-essential services can resume functions only if they have an approved SOPs.
Church gatherings, social events and public gatherings can be organised subject to physical distancing, mask wearing and hand washing or use of hand sanitizers.
Repatriation flights can resume following existing pre-travel arrangements.
However, the quarantine duration for people traveling from lower risk countries like Australia and New Zealand will be reduced to three days and seven days for those coming from higher risk countries. All travellers are subject to a Rapid Antigen Test before leaving quarantine, and those with a positive result will remain for another seven days.
A flight bringing people under special visa category came from Australia yesterday. Further repatriation flights are expected in the coming days.
Public transport vehicles can increase the number of their passengers. Mini buses can transport up to six passengers, seven passengers for buses and transport pickup vehicles.
These decisions have been endorsed by the Council of Ministers (COM).
Director General (DG) of the Ministry of Health (MOH), Russel Tamata, said these actions are taken following assessment on the current situation.
===
PROLOGUE: Vanuatu is up for grabs. Land, citizenship, currencies everything is for sale to the highest bidder while the sovereignty of the people is oppressed by a governance on the strings of those trying to force global governance on everyone for the benefit of the globalist elite.
VT97.9 Million Claim
By Hilaire Bule - 23. April 2022
Satoshi Island Limited has filed a legal complaint against Vanuatu Financial Service Commission (VFSC).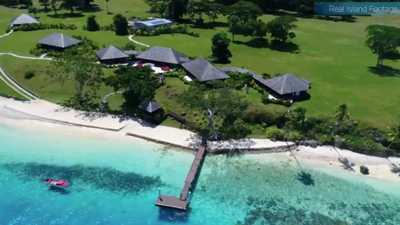 Mr. Anthony Welch from Satoshi Island, traditionally known as Lataro island in SANMA Province told Daily Post on Thursday this week that they are claiming VT97.9 million in damages from the VFSC, over an article which questioned the existence of Satoshi Island, licence of the Crypto Community on the island and the risk of scams in the cryptocurrency field.
The article was published in January this year. He said they had asked VFSC to retract their article, but to date, this hasn't happened. Mr. Welch claimed that because of this they have lost their clients.
VFSC has opted not to comment on this matter at this stage, as court proceedings will commence shortly.
Meanwhile, just last month, Prime Minister Bob Loughman wrote a letter of support to Satoshi Island Community.
In his letter dated March 16 2022, Mr. Loughman stated that he further endorses the letter of support by the Minister of Finance and Economic Management on July 8, 2021.
"The proposal for the development of a state-of-the-art suitable smart city to be built in Vanuatu is an exciting prospect, and we look forward to the opportunities it will bring to the local people and businesses," Mr. Loughman relayed in his letter to Denys Troyak of Satoshi Island Limited.
"As a developing nation, Vanuatu is looking for new ways to attract investment and people to our country. With the difficulties that world has faced due to COVID-19 which has severely affected the tourism sector, Vanuatu looks for innovative solutions to help grow our economy."
PM Loughman said he has engaged with the Satoshi Island team and had been given assurance that they now and always, will abide by the laws. Loughman said with the assurance in place, the Government of Vanuatu welcomes the Satoshi Island project and its community to Vanuatu.
"We look forward to watching the development of Satoshi Island unfold and invite your community to their new home," said Mr. Loughman.
Welch said there have been quite a lot a lot of developments on Satoshi Island project. He mentioned the PM was kind enough to write them a letter of recommendation.
Mr. Welch said this has resulted in major publicity for Vanuatu and Satoshi Island, with over 300 articles being written in major publications worldwide including top papers such as the New York Post and The Sun.
He said as of last month, their community now has over 50,000 followers. When Daily Post met with him in Port Vila on Thursday, he added their clients are increasing. Mr. Welch said there are some clients who are interested in buying the Vanuatu citizenship and residency permits. He said those people will take over the employments of the locals but they will give them employment. When commenting on Satoshi Non-Fungible Token (NFT) citizenship, Welch said that they haven't sold any yet.
"They are being released by an overseas company, in order to avoid issues with the VFSC," he explained.
"This is a shame as it is a lost opportunity for Vanuatu, but nevertheless it should have major follow-up for Vanuatu Citizenships and investment, at a time when we need it so much.
"We are anticipating an overall investment into Vanuatu over in excess of VT110 billion. Our estimate of potential revenue through VAT and import duties for the Vanuatu Government over 3 years is VT22 billion, and additional income will be generated through visas and citizenship sales."
===
Vanuatu Becomes a Dictatorship
It is a very dangerous job to be a real journalist in Vanuatu.
By Willie Satearoto - 21. April 2022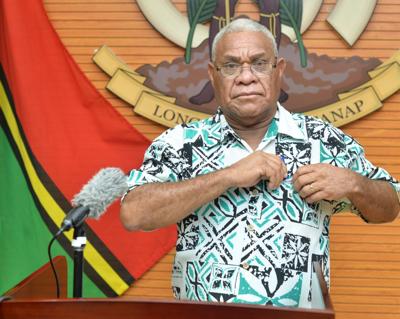 If one wants to publicly report any criminal activity or publishes investigations into fraud and other crimes, or just exposes hidden information and lies, the life of the reporter on Vanuatu will be in danger. The owners of the only newspaper in Vanuatu, The Daily Post, have experienced a lot of threats, just like many other journalists. Vanuatu becomes now a police state and a state of fear while the governance is today run only by a few individuals in power on the strings of foreign interests
Last year, a motion regarding cybercrime was passed in parliament. It was a reshaping of the previous cybercrime law. Members of parliament didn't understand the full ramifications of that law and how it will reduce the freedom of speech and how much it is a breach of the constitution. That motion alone, turned Vanuatu into a dictatorship.
Experts around the Pacific have expressed their serious concerns about this precedent as well. It was a move towards censuring freedom of speech but even more importantly it was a move toward censuring truth that is going against the official narrative of the so-called Government. The motion was not even necessary. Vanuatu already has a constitution and its stipulations on freedom of expression and freedom of speech are very clear. But the bill was a strategic move, influenced by foreign powers to censure any proof and data regarding the danger of the so-called COVID-19 'vaccine' that is NOT a vaccine per definition - rather an experimental injection with many grave side effects and millions of severely injured or dead people as result.
That now enacted law alone put Vanuatu at the same level of dictatorship like China and North-Korea. If there is no freedom of speech in a country, then you can see that it is the first step to enslave its people by making sure nobody can talk against the government, even when the government is working against the best interest of its people. Such is very wrong and this law should be cancelled immediately.
There are hardly any investigative journalists on Vanuatu anymore because of the fear to tell the truth, and what is left is pseudo-journalism that just repeats whatever the government says - otherwise they will be fired.
The obeying scribes even got awarded for good reporting during the Covid time with New Zealand organizing the award event. But they had not been reporting what was really going on - no, they never did. They just read and republished the script of the fake news propaganda. What a joke!
Before the Corona Crisis, journalists had to really work hard to get facts, report what they found and publish with a fair balance between the stakeholders. But not anymore, since they can now just read, copy and republish what World Health Organization (WHO) or the Government is giving them to win a Journalism award.
The WHO and Government say: The 'vaccines' are safe and effective! In every speech, which all officials repetitively were uttering, they were saying just exactly the very same thing: safe and effective - as scripted by the WHO. What is interesting now is that they don't push that narrative anymore, because people found out it was a lie. So they had to change their script to avoid losing the trust of our people completely, while pushing them further to go to the slaughter house and get the jab.
But unfortunately for our Vanuatu democracy, people are loosing trust in the government, because officials lied. National Television VBTC lied. They did not research the data they were advertising and the same thing happened with the Daily Post.
Soon enough all these misleading individuals and organizations will be prosecuted for crimes. It will come, because the truth always wins, even if it comes late.
Meanwhile people need to wake up and do their own research to protect their own life today. This is very hard, because the people in Vanuatu already had voted to have this government working for them - only now to find out that this government is not protecting them. The governance simply doesn't listen when asked to stop the vaccination program and first investigate before they give any furjter go-ahead. At best they think they are the boss, but in reality they are criminals working on the behest of foreign powers.
Remember what a republic is: it is the power in the hands of the people. That's why today Vanuatu is not a republic and a democracy anymore. Vanuatu has become a dictatorship. Don't trust anyone per se, do investigate yourself, ask questions, open your eyes and observe what is really going on, or do the litmus test: open your mouth and speak the truth - the brunt you will face is the proof. The deception is all around us.
Already in 2021, there were several arrests of people who were talking publicly against the vaccine. In a democracy, it is normal to speak against the government, because the power is in the hand of the people. This is a right, covered by international laws of human rights. But in Vanuatu, it is another story.
A pastor and a chief had been arrested in Tanna and were then released because the people of Tanna wanted to burn down the police station. Another source reported that a man has been arrested in Santo as well, who then was brought to Port Vila by the police to question him. And a third source reported that two medical doctors have been arrested and released in Port Vila for the same reason. They released them under the condition that they would not talk publicly again. That is Bolshevik Vanuatu 2022 - it's a dictatorship and the Vanuatu Commissioner of Police Robson Iavro has so far not ensured that his forces stand firm on the constitution, as recent witness video of police brutality show. Sinve at present freedom of speech is dead even such atrocities come to light only very slowly or never.
If the Father of Vanuatu Independence, Walter Lini, would still be here, he would never have allowed such to happen, because freedom of speech is at the core of the freedom that the people of Vanuatu gained in 1980 and it is enshrined in the constitution. But as long as the Vanuatu Police Force still operates under the checkered ribbon of the colonialists we know that the people of Vanuatu are still oppressed and that a second liberation is necessary and overdue.
The Vanuatu Police Force (VPF) - here terminated Police Commissioner Albert Nalpini (left) - is still a colonial entity under the checkered ribbon that receives instructions from the British boys. BTW, the term 'checkered' also means as per Oxford dictionary: Characterized by shifts in fortune or dishonourable acts - which we find to be an interesting exposure of the true intent of 'law enforcement' throughout the British Commonwealth. The Corona Crisis showed it clearly and now for everyone to see.
The chronic neglect of human rights by the British crown has in reality also not changed much in Vanuatu, though in 2012 the island state had signed a co-operation agreement with Indonesia, which was to provide police and paramilitary training to the state but had to refrain from getting involved in the political issues. However, the turn to Indonesia - itself a rogue state neglecting human rights persistently - marked also a let-down to the long standing support of Vanuatu to the West-Papua freedom movement and in turn reflected the hostility of the then governance of Vanuatu to its own Aboriginal people.
The United States and its ally, Australia, are particularly wary of Chinese diplomatic and economic inroads in the region. In April 2019, Vanuatu and China denied media reports that China wanted to build a permanent military base in the island nation and in May 2019, Chinese President Xi Jinping told then visiting prime minister of Vanuatu, Charlot Salwai, that China was not seeking a sphere of influence in the Pacific. What a lie, and now it has become obvious that China operates through the WHO in Vanuatu. Just check where all the medical supplies in the corona crisis come from and realize that lockdowns like in Shanghai are simulated in Vanuatu.
Why does the governance through the police try to scare people and stop them from speaking their mind freely? If the government had all the proof that the vaccine is safe, why they arrest people when they speak against it? The answer is simple: because the government does not have any proof that the vaccine is safe they have to resort to the oppression of truth in order to keep their part of the deal in the global scam.
In fact, there are large and growing sets of data now from thousands of scientists, who state loud and clear that these vaccines kill.
Activists on Vanuatu state:
"All the information about the police arresting people has been hidden by the authorities. Why? Why VBTC did not report that as a breach of the constitution? Why the Daily Post did not report that as a breach of the constitution? Where are the journalists? What is hidden? Is everyone scared to speak up? Wake up people, we are supposed to be living in a democracy and to have a republic, But if we let our rights go, then we will be in a very bad shape soon. And who is orchestrating all of this? Who is collaborating with the enemy and make us to look like sheep? Who is the source of all these lies and censorship?"
There is much more happening behind the curtain. A source reported that the cold room at the morgue of the main hospital is full of dead bodies. No more space. What is happening? No independent reporting, no post-mortems investigate if these people died of the 'vaccine'.

Another source reported that WHO ordered the hospital staff working in this area to not disclose any information or they will be fired. How that could be possible that there is no transparency regarding the life of the people and regarding this genocide happening in Vanuatu? And this is just the beginning. Please my brothers and sisters, wake up! There are committing a crime by continuing to tell our people to get the vaccine.

My brothers and sisters, we can't trust our health officials anymore and we have undeniable evidence and proof that they are asking you to take a kill-shot. Do your research. You have to. This is your life. Don't put it into the coarse hands of somebody else to decide if you can live. Don't put your life in the hand of the government or the health officials. Not this time. This time is different. Your life is precious. Take care of it and take care of your loved ones.
Here is the scientific data about the so called 'vaccine':
https://dailyexpose.uk/2022/04/17/gov-refuses-publish-vaccinated-suffering-ai-ds-ade/
Failure of Compulsary Covid Interventions: https://brownstone.org/articles/more-than-400-studies-on-the-failure-of-compulsory-covid-interventions/
Covid Vaccine Research case reports: https://pdfhost.io/v/5BBzFWHn9_COVID_adverse_1
And they are coming soon after our kids with the Moderna Vaxx. So before you jump in, check the data about that particular injection:
https://www.lifesitenews.com/news/children-in-britain-up-to-52-times-more-likely-to-die-following-a-covid-shot-report-finds/?s=09
https://humansbefree.com/2021/01/moderna-mrna-jabs-operating-system-program-humans.html
https://www.technocracy.news/modernas-top-scientist-we-are-actually-hacking-the-software-of-life/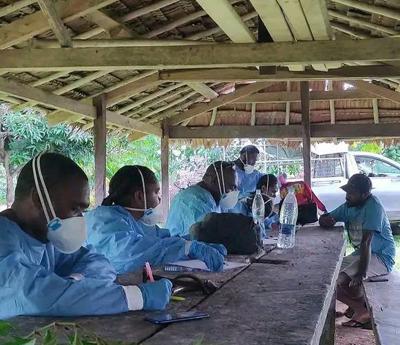 Vaccination in south Epi. Photo: SHEFA Public Health
And by the way, do you like to be masked? It seems that 95% of Ni-Vans are following what the government asks people to do, just because it is assumed by many that it is "the Law". No, it is not the law. Has anyone done research on the internet regarding the dangers of masks? Here it is:
https://www.aier.org/article/masking-a-careful-review-of-the-evidence/
https://www.aier.org/article/masking-children-tragic-unscientific-and-damaging/
https://brownstone.org/articles/more-than-150-comparative-studies-and-articles-on-mask-ineffectiveness-and-harms/
https://www.aier.org/article/the-dangers-of-masks/
https://www.educationviews.org/proof-masks-dont-work/
https://www.healthyreferral.com/blog/241389-conclusion-regarding-masks-they-do-not-work-by-dr-sherri-tenpenny-do-aobnmm-abihm
I will end this report by saying that Natuman, who reported earlier about this group called 'Brother for Life' was right. This group is real. We too have several sources confirming the information and have the names of the main people inside. This group had been created with good intentions but it has been perverted with politics and is now used to act above the law. Not everyone is bad in this group, but some specific people who have high positions in government and other organizations are evil.
The good news, however, is that the opposition is growing stronger and stronger, and statements like this do emerge:
Before we go further into revealing our information to the public, we wanted to warn these people that we are many who are watching and observing their moves, frauds and actions and that we will not let them continue their criminal activities. Our international lawyers already have all the names and data and also the beneficiaries of those crimes and frauds. We will release the information to the international press, if they continue to pursue the vaccination program in Vanuatu, and if they continue to run after our kids with this Moderna killer-shot. Also don't try to chase us or arrest us illegally because we will release all your crimes publicly and internationally.

We are trying to put an equilibrium or balance into the country where honest people can have rights and can be free to live, free to know and free to speak up.
I can wholeheartedly subsribe to the last sentence in the statement above. It is a call on all real humans on Vanuatu.
===
PROLOGUE: In every normal organization the head of the department responsible for such failed investment and cock-up of resources would be fired, but 'Government' under the spell of the UN and endebted to their WorldBank and IMF overlords obviously can do what they want to please their masters. Stack up these beds in storage now and get back to normal.
Empty Community Isolation Centers — 1 month after set up
By Glenda Willie - 21. April 2022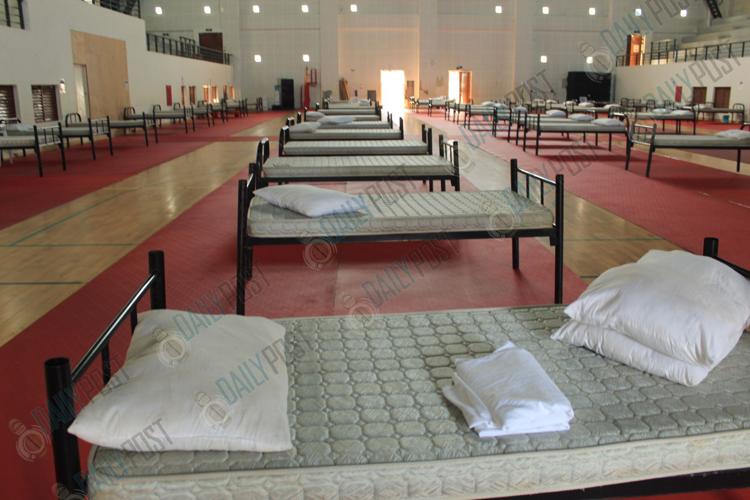 High time that the community takes over the centre again for their important activities and sports - Photos by Glenda Willie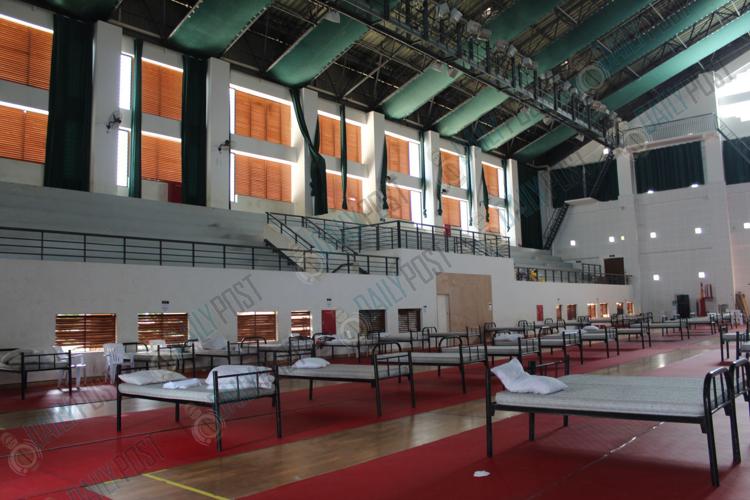 The authorities have recorded zero admission of COVID-19 patients into the Community Isolation Centers (CICs) at Korman Stadium, even before one month of use.
On March 17, the authorities started isolating COVID-19 patients at the Korman CICs. Before that, individuals who tested positive for the virus were quarantined at selected hotels.
Norman Kalotiti, the Korman CIC Site Manager said since day one of activating the CICs, the number of patients reached 100, and numbers were always high.
"On April 1, we started to record a decrease in the number of patients. We were receiving only around 7 patients, and then 4 and on April 1, we had one admission only," Kalotiti said.
"On April 9 and 10, we did not receive any patients at all. Another admission of one patient only on April 12, and from that date until April 19, we did not record any admissions."
With very little or no admission of patients at all, the volunteers and nurses working at the CICs will continue to remain at the site and be on standby, until the authorities decide on what they should do.
Throughout the Easter break, they worked half a day only.
The Ex-FOL Isolation facility on the other hand has never been used.
SHEFA Provincial Representative, Eddy Maliliu, confirmed the Center is fully equipped to accommodate patients.
Maliliu also highlighted several factors contributing to why the CICs are empty, and this includes people preferring home isolation, which is also encouraged by the Ministry of Health.
People have become reluctant to step forward to get tested, despite showing flu-like symptoms and people are not taking the Omicron variant seriously, as many claim it is similar to the "normal flu".
Author:
===
SECRET INTIMIDATION BY ROGUE GOVERNANCE UNDER UN SPELL
By TN - 19. April 2022
In the Island state's main newspaper, the Daily Post issue 6499 Tuesday 19 April 2022, an article with the Headline "Remove Curfew: Businesses" mentioned 11 businesses that had supported an Open Letter which was listed by the company Au Fare to the Vanuatu Government requesting the lifting of the COVID curfew.
But the newspaper was forced to issue an apology:
"In fact, this was not the case and the Daily Post failed to cross-check with all the businesses listed in the letter.

The letter was the opinion and sole view of one business "Au Fare" and is not supported by the other 10 businesses listed as they have not signed off on the open letter.

The Daily Post wishes to unreservedly apologize to the other 10 businesses mentioned in the article."
However, AU FARE remained steadfast and some of the cowards already regret their withdrawal.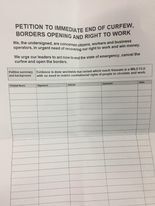 Petition to immediately end curfew
The petition to immediately end the curfew, bring forward the border opening date and the right to work is now also in circulation in Port Vila for public signing.
The man behind the petition is the owner of the Au Fare Restaurant, Romuald Ledoux.
Ledoux explains that the intention of the petition is to gather the signatures of the people who are concerned citizens, concerned workers and concerned business operators who are in urgent need of recovering their right to work and win money.
" The petition urges Vanuatu's leaders to act now to end the state of emergency, cancel the curfew and open the borders and help the people struggling" says Ledoux.
Ledoux states that the petition is circulating in Port Vila for people to sign and will be sent to Vanuatu's northern town, Luganville.
The petition will be handed over to government after the signing.
Their initial fear of those businesses negating their signature at first derived from the possible withholding of the foreign-paid Third Stimulus Package whose rollout is expected soon. The colonial and imperial carrot and stick approach also seems to work in Vanuatu.
Businesses wishing to apply for the third stimulus package have been informed that the Department of Finance and Treasury (DoFT) is preparing itself for the rollout.
Once everything is ready, the Department will announce the commencement of accepting applications.
The DoFT provided an update on the Second Policy Stimulus rollout, specifically for the Wage Subsidy Scheme (WSS) and the Small Business Grant (SBG) yesterday afternoon.
So far, 3,749 businesses that applied for the SBG and 102 businesses under the WSS for May to December 2021 have received their payments.
Wage Subsidy Scheme
A total of 185 businesses were determined to be qualified under the WSS. Payments made to the eligible businesses were made according to their monthly VNPF employer contributions payments receipts for the respective months.
The DoFT had extended the cut-off date to receive all VNPF receipts and schedules after the initial cut-off date in February to March 31, 2022. The Department aims to complete all payments to qualified businesses by the end of May 2022 if all receipts and schedules are provided by the end of March 2022.
Small Business Grant
At least 4,246 SBG applications were assessed under the SBG. A total of 3,969 of those applications have been processed and paid.
The Department is still assessing several outstanding applications and working with the licensing authorities to resolve the last issues about data before processing the remaining businesses.
Special COVID-19 Banking Facility (SCBF)
Following the announcement by the Minister of Finance and Economic Management about the commencement of the SCBF, the Department will provide details of the program shortly on how businesses can have access to the facility.
Due to the risk of the current COVID-19 outbreak in the country, it wishes to advise all business owners which apply for the stimulus package that staff dealing with the stimulus will not be physically seeing anyone seeking information on their application. This notice is issued to safeguard the health of the staff so that they can continue to process all outstanding applications.
Meanwhile the paid-for Daily Post continues to beat the unwarranted 'vaccination' drum and lures more innocent and uninformed local people into the COVID-19-shot trap. Aiding and abetting the Corona crimes will also have serious legal consequences for newspapers and other media.
===
PROLOGUE: The Government of Vanuatu whipped the motion to indemnify the COVID-19-jab producers through parliament and the criminal manufacturers of the death-shots thereby got charte blanche. But under international law they still can be sued, if their intent to harm, to commit fraud, to withhold information or to have grossly neglected their duties can be proven. This COVAX-demanded waving of liability for the PharMafia unfortunately includes the AstraZeneca mRNA injections, which already have been completely banned by several European countries or were forbidden for certain groups of people, after numerous deaths and severe, debilitating side-effects occurred. For the people it only can be hoped that Vanuatu is also among those countries that receive vials filled only with saline solution, which is the second leg of the financial and medical fraud, but often explained - if uncovered - to be just part of the 'vaccine' experiment for which the injections had received emergency authorisation. Vanuatu has neither a vaccine quality testing procedure nor any test facility in place - unlike Japan, which rejected millions of COVID-19 vaxx doses due to contaminated content. However, those who mandate and those who will administer the injections are not indemnified at all and can be held personally liable, because no Free and Prior Informed Consent (FPIC) can be given by the recipients, since the doctors and medical personnel themselves are not fully informed - a clear violation of the Nuremberg code, which has strictly outlawed such experiments on humans.
Motion to indemnify manufacturers of COVID-19 vaccines endorsed
By Hilaire Bule 23. April 2022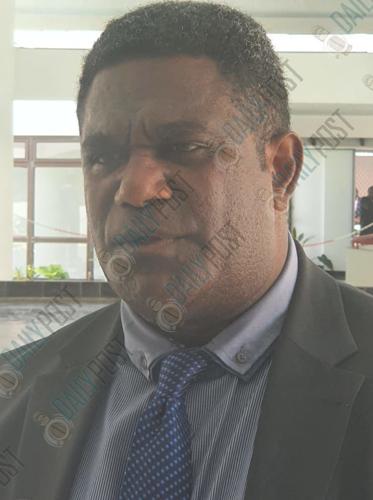 Parliament has approved the indemnity document that will allow the import of AstraZeneca vaccine to Vanuatu.
Minister of Health, Sailas Bule said this is in accordance with the World Health Organization (WHO)'s advice, because it has gone through medical trials and approved by WHO.
He said there are other vaccines which will be acquired after approval from WHO.
Speaking outside the Parliament Chamber yesterday after the indemnity motion was approved by 40 votes, Minister Bule said at the moment AstraZeneca is the best vaccine for Vanuatu.
He said that now that the Government has the blessing of the national parliament, there will be a vigorous awareness campaign before the AstraZeneca vaccine arrives in Vanuatu.
"I am prepared to take the vaccine," the Health Minister said. "I hope other leaders will do the same so the people will be confident to get the vaccine."
During the debate in Parliament yesterday morning there were mixed reactions on the motion. Some Members of Parliament raised their concerns over the clarity of the motion, mainly on why Vanuatu has to indemnify a multimillion Australian manufacturer. Some MPs voiced their concerns over the lack of government awareness on AstraZeneca.
MP for Efate, Bakoa Kaltonga said he is supporting the introduction of AstraZeneca because his constituency is a gateway for Vanuatu and precautions against the COVID-19 virus is a must.
Leader of the Opposition, Ralph Regenvanu also supported the introduction of AstraZeneca in his constituency of Port Vila.
"My people are those who are in the frontline," he said. Even the young MP for Ambae, John Still said he will be vaccinated so that his voters will also be confident to get the AstraZeneca vaccine.
Speaker of Parliament, Gracia Shadrack, gave over two hours to the MPs to express their opinions on the vaccine. After the long debate, the motion was adopted by 40 votes in favor, one against and six abstentions.
The Director General of Health, Russell Tamata said the motion doesn't specify vaccines but to indemnify the manufacturers.
"I think there has been misinformation on the paper itself," he said. "I fully understand that this is an opportunity for the Members of Parliament to express themselves in regards to the vaccine and how their people are going to be immunized."
He assured the MPs that works are underway to roll out the awareness campaigns in the six provinces. Tamata said next week, health staff from the provinces will come to Port Vila for preparedness on the awareness campaigns, in order to make sure people are confident and comfortable about getting vaccinated, if they choose to. The Health DG stressed that vaccination is not compulsory. Tamata said currently the first vaccination will target the people who are on the frontline.
"I am happy because it was eventually passed by Parliament," said Tamata. He said the first batch of the vaccine is expected to arrive in Vanuatu within two or three weeks time.
Prime Minister Bob Loughman took the occasion in Parliament yesterday to thank donor countries and international organisations for their support, which enabled Vanuatu to have access to the COVID-19 vaccine.
---
... in this context:
PARLIAMENT TO ADJOURN
By Hilaire Bule - 20. April 2020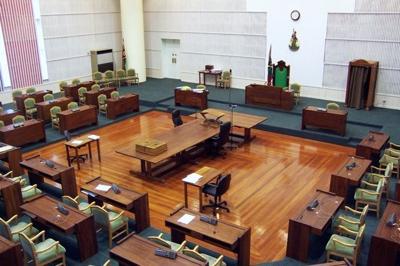 It is anticipated Speaker of Parliament, Gracia Shadrack will adjourn the First Extraordinary Session of Parliament when Members of Parliament convene today.
MPs are expected to debate several written motions and six Bills.
The written motions include: Motion for Indemnity for AstraZeneca, Motion for the Re-establishment and Appointment of Members to the Parliamentary Standing Committees and Motion to establish the Ad-Hoc Committee to consider the Bill for the Commercial Government Business Enterprise Act.
But Leader of Opposition, Ralph Regenvanu told Daily Post at 5pm yesterday that they haven't receive any bills and motions. However, he confirmed that he had spoken to Prime Minister Bob Loughman and they have agreed to ask Speaker Shadrack to adjourn the session until Thursday this week.
This will allow the Parliament Secretariat to distribute the bills and motions to the MPs, as well as give sufficient time for six MPs who still haven't arrive in Port Vila due to COVID-19 travel restrictions to be present.
The Leader of the Opposition has expressed his "grave disappointment" at the failure of the Government to provide the motion to indemnify manufacturers for COVID-19 vaccines to the MPs in advance of the commencement of the 1st Extraordinary Session of Parliament at 8.30am today.
"As at 3pm on Monday 19th of April, the MPs have still not yet received a copy of the motion that the government has already announced will be debated on the first morning of the extraordinary session," he said.
Section 43 of the Standing Orders of Parliament which concerns written motions states:
(1) A Member who wishes to move a written motion must give written notice by delivering to the Clerk a copy of the motion in French and English signed by the Member and by one other Member acting as seconder, not less than two (2) days before the day on which the Member intends to move the motion.
(2) The Clerk must give a copy of the motion to each Member within one day of receiving the motion.
"In fact, of the six Bills and four Motions listed on the agenda for the First Extraordinary Session, we the Members of Parliament have only received copies of three Bills – the three other Bills and all four Motions have yet to be received," said Mr Regenvanu.
"Given that Motions require a minimum of two days notice and Bills a minimum of 10 days notice, it seems that there will be very little to talk about this week in Parliament.
"The Prime Minister talked to me on the phone this morning (yesterday) and requested that the Opposition support a motion at the beginning of the sitting tomorrow morning (today) to suspend the notice requirements for motions, so that Parliament could debate and pass the motion to indemnify manufacturers for COVID-19 vaccines tomorrow morning.
"I told him that the Opposition would be willing to support this, but that we had not yet received the motion and so he needed to make sure the Parliament Secretariat receives the motion today so that Members could receive it and read it before having to vote on it.
"Despite my request, however, by 3.30pm today the Parliament Secretariat has still not received the motion from the Government.
"How can we support a motion we have not had the opportunity to even read? What is more distressing is that the State Law Office advised the Government in June last year already – almost 12 months ago — that it had to have this motion passed by Parliament so that Vanuatu could receive and start administering the vaccine. We are already going to be the last country in the Pacific to receive the vaccine, and now the Government cannot even produce the two-page document to vote on 24 hours before the time at which it itself announced we would be voting on it."
Daily Post made several attempts to contact the Secretariat of Parliament before and after 4.30pm yesterday but there was no response.
---
... in this context:
Nagriamel calls for more awareness on AstraZeneca vaccine
By Hilaire Bule - 17. April 2022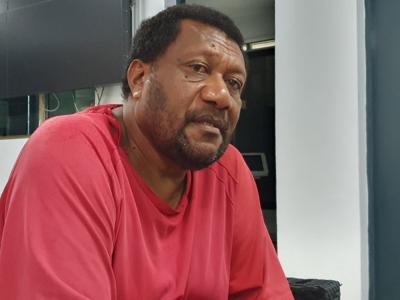 Nagriamel Custom Movement is calling for more awareness on the proposed COVID-19 vaccine.
The Custom Movement also urges the 52 Members of Parliament to think carefully before approving the indemnity motion on the COVID-19 vaccine.
The indemnity is expected to be approved by Parliament on the 20th of April during the First Extraordinary session of 2021. The indemnity will give guarantee to the producers of AstraZeneca that there will be no legal claim if there are adverse effects on people's health in Vanuatu.
The interim chairman of Port Vila Nagriamel Movement Political Commission, Jean Claude Toure-Garae said people are in total darkness on what AstraZeneca is.
Mr Toure-Garae asked the government to do more awareness to the chiefs and the people in the villages to help them to understand why people in Vanuatu are to be vaccinated if Vanuatu is Covid free.
"If foreigners want to come to Vanuatu, they have to be vaccinated and if Ni-Vanuatu want to travel out, they have to be vaccinated for their protection. This is understandable," Toure said. He called on the government to put the vaccination on hold for few months to see its results in neighboring countries.
He also questioned why COVID-19 has more than one vaccine. Toure-Gare said he understands that there is only one Panadol — not two or three. The vaccination plan primarily targets the people who are on the frontline in Port Vila, Efate and offshore islands.
---
... and in this context:
Government's request for an extra-ordinary session falls short
By Hilaire Bule - 27. March 2022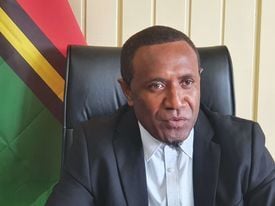 Speaker of Parliament, Gracia Chadrack, said his office has received a request for an extra-ordinary session of parliament from the Government on March 24, after he had already sent out the notice of parliament to meet in an extra-ordinary session on April 20.
This notice was sent out on March 23.
Mr Chadrack said he has decided to use his power under the Constitution to call the parliament following the delay of the government to call for a sitting.
The Government had earlier announced its intention to call an extra-ordinary session on March 15.
The Speaker told a press conference at his office yesterday afternoon that he has decided to call parliament because parliament has also important matters to discuss, which concerns the approval of the members of four parliamentary standing committees.
The Speaker has written a letter to the Prime Minister, Bob Loughman that he as Speaker, has already summoned parliament.
"I am also informing your office that I as Speaker of parliament have already requested an extra-ordinary session of parliament for one day on 20th April 2021.
"I take not of reasons and your lists of matters to be discussed urgently by the parliament during the extra-ordinary session which consists of six amendment bills and three motions including the motion for the re-composition and appointment of membership to the parliamentary committees.
"I also note that your proposed date and duration of the extra-ordinary session is from 22nd to 30th April 2021," said Speaker Shadrack to Prime Minister Loughman in his letter.
One of the motions is the motion on indemnity on the AstraZeneca COVID vaccine, which is likely to remove legal liability from the producer of the vaccine.
===
Prologue: "Don't let any good crisis go to waste!" - Tourism sector in Vanuatu eyed for by silent foreign takeover bid.
Minister assures private sector of Gov't support
By Daily Post - 19. April 2022
The Vanuatu Business Resilience Council (VBRC), in discussion with the Minister of Finance has sought to answer some questions that businesses may have about the upcoming border reopening set for July 1.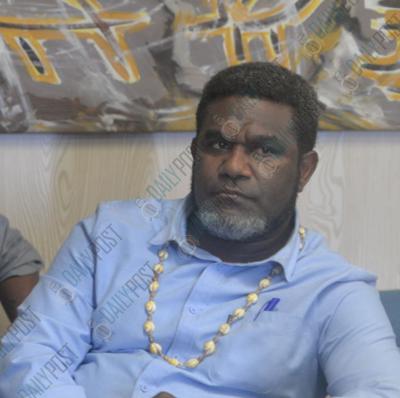 VBRC Chairman, Glen Craig, relayed queries brought to VBRC to the Minister of Finance, Johnny Koanapo, on several matters in regards to this subject.
The Daily Post has assessed this interview and provides a brief summary and analysis of the discussion. This is solely based on the video of the discussion between the VBRC chairman and the Minister of Finance posted on the VBRC Facebook page.
Shortage of Skilled Workers
Mr. Craig said that in the hospitality sector, there is estimated to be a 50% shortage of workers. This is a shared factor with other Pacific countries as well.
To this, the Minister of Finance acknowledged that the seasonal work industry is greatly valued due to the remittances it brings into the country. The seasonal work industry has attracted many certified skilled workers.
However, Minister Koanapo encouraged skilled workers who have finished their contracts to come back to Vanuatu and enter the tourism industry to fill in the skill gap that has been left by skilled workers departing on seasonal work.
Koanapo expressed that tourism is also an essential industry not just to Vanuatu, but every country in the world. The pandemic has shaken up the industry to the point of closure but that does not diminish the value of the industry.
"However, with the border set to open on the 1st of July that is soon to change. The time is set for July the 1st in order to allow the hospitality industry to prepare for opening up," he said.
Temporarily filling the skill gap with expat workers
Mr. Craig raised a query brought up by some businesses as to whether or not the Government would consider allowing businesses that cannot source local labour to fill these gaps on a short-term basis for capacity building.
Additionally, he questioned whether or not businesses would have the opportunity to fill these gaps left by skilled workers, without having to wait 8-9-month periods to get work permits.
"If we want to remain competent, we want to see if this is something that is possible," Mr. Craig said.
The VBRC chairman noted that in the business sector, there has always been a practice of employing locals first.
Minister Koanapo responded by stating that the Government is taking this option into serious consideration and has had some discussions about it.
"I would be supportive of that move to fill in the gap temporarily," he said, an answer that left Mr Craig concluding that the answer to the query was a "maybe".
Budget to support staff training
"I have anticipated that the Government should fund everything to ensure that we try and employ those out of jobs and those who need skills," said Minister Koanapo.
"The Government should fund everything using the facilities we already have."
Minister Koanapo believes that the government must be willing to put aside a budget to support the training of staff now. The government should be able to fund the training of staff between now and then, depending on how quickly the Ministry responsible for tourism and the private sector can put a package together.
The Minister of Finance is prepared to make a case for this.
Mr. Craig added that the VBRC has also been in discussions with the Australia Pacific Training Coalition (APTC) and the Chamber of Commerce and Industry about offering incentive for that.
The VBRC chairman emphasized that this needs to be rapid action as other Pacific countries are also competing for the same key markets.
"I am expecting plans to be in place, costing done and have your discussions with the APTC," the Minister responded when asked if there can be a bit of urgency surrounding the arrangements of staff training.
"If funds are required as soon as possible, then the supplementary window is available in May or June. Then we will proceed."
Wage Subsidy
The Minister of Finance noted that the government is very flexible in some of its policies.
Koanapo clarified that the government would consider keeping the 6-month budgeted wage subsidy on after border reopening, instead of cutting off the wage subsidies after two or four months.
Mr. Craig said this would help reinforce keeping new people reentering the country employed and encourage the business community retain employees.
"I am quite amendable to positive considerations on this," Minister Koanapo said.
Bringing the Border reopening date forward
At present, the border reopening date remains set for the 1st of July, but Minister Koanapo mentioned that the government may consider bringing it forward.
This would be based on health guidelines as all Government decisions are information based.
The Daily Post draws from these discussions that there does not really appear to be anything concrete from the Government other than the fact that they're are supportive and amendable.
The main consensus of the talks shared stand to be that the Government is being proactive in its support of the private sector and the economy, and is willing to look at all proposals.
===
PROLOGUE: Vanuatu already twice made headlines: First with the appalling confinement of refugees held back by Australia - Vanuatu offered to host an Australian offshore processing centre in 2010 - and then with the escape of a politician from a quarantine hotel, allegedly spreading COVID-19 in the country. Tiny Vanuatu is nowadays the sand-pit and playing-ground for the Globalist corona criminals and now gets its first Covid Concentration-Camp.
AS ORDERED BY THE UN/WHO: FIRST CONCENTRATION CAMP ON VANUATU
Construction of new VCH Facilities advancing
By Anita Roberts - 18. April 2022
The construction of the Containment Center and a Transition Facility at the Vila Central Hospital (VCH), as part of efforts to improve public health infrastructure and provide better care for COVID-19 patients, is advancing.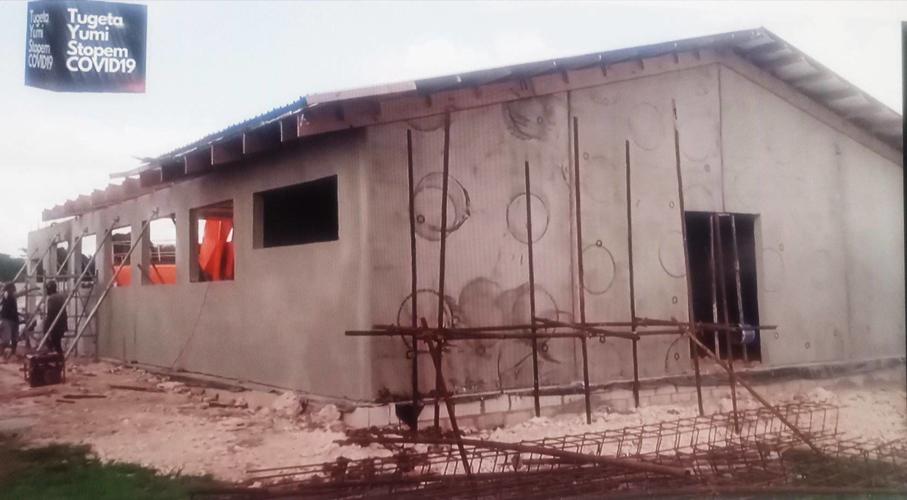 Photos issued by Government Media Centre
Works have commenced and are progressing well by Dinh Van Tu Enterprise.
The contractor has been given three months to complete the project.
A delegation of ministers led by the Prime Minister (PM) Bob Loughman went to the site to witnessed the contractor put together the roofing for the first building, one week after the construction's groundbreaking ceremony.
PM Loughman said the way works are going, has given the government confidence that the project will be completed within the required timeframe.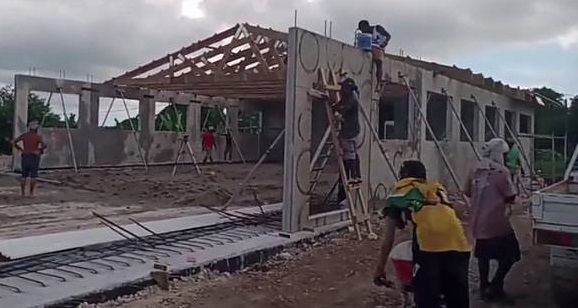 He said the contractor has assured that he will deliver as expected.
PM Loughman said the new facilities will ease the workloads on the VCH wards.
The new Containment Center will allow proper containment of serious COVID-19 patients, to prevent spreading the virus to patients in other wards.
The Transition Facility is for the existing wards to occupy once they are ready to be demolished and rebuild.
This is important to prevent the disruption of normal medical services to the public.
This is to allow the government to start the construction of the different hospital segments in a practical and phased approach. The PM has referred to the construction of the new VCH facilities as 'a project of hope' amidst the COVID-19 pandemic.
===
5.7-magnitude quake hits off Vanuatu - but no tsunami
A 5.7-magnitude earthquake hit northwest of the Pacific island nation of Vanuatu today, the US Geological Survey said, but there were no immediate reports of casualties or damage.
Sydney: A 5.7-magnitude earthquake hit northwest of the Pacific island nation of Vanuatu today, the US Geological Survey said, but there were no immediate reports of casualties or damage.
The quake, which struck at a depth of 20 kilometres (12.4 miles) and about 250 kilometres northwest of Vanuatu's Santo island, was first reported as a 6.0 magnitude before being downgraded by the USGS.
No tsunami warning was issued.
Vanuatu is part of the "Ring of Fire," a zone of tectonic activity around the Pacific frequently subject to earthquakes and volcanic eruptions.
Last year the island nation was rocked by a series of quakes, including some that prompted tsunami warnings.
===
AS PLANNED BY THE GLOBALIST ELITE
DOUBLE DISASTER
By Glenda Willie - 16.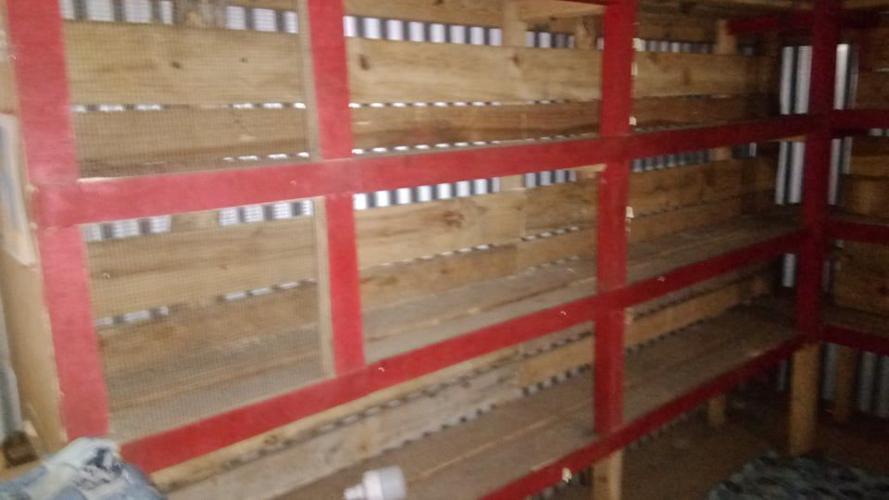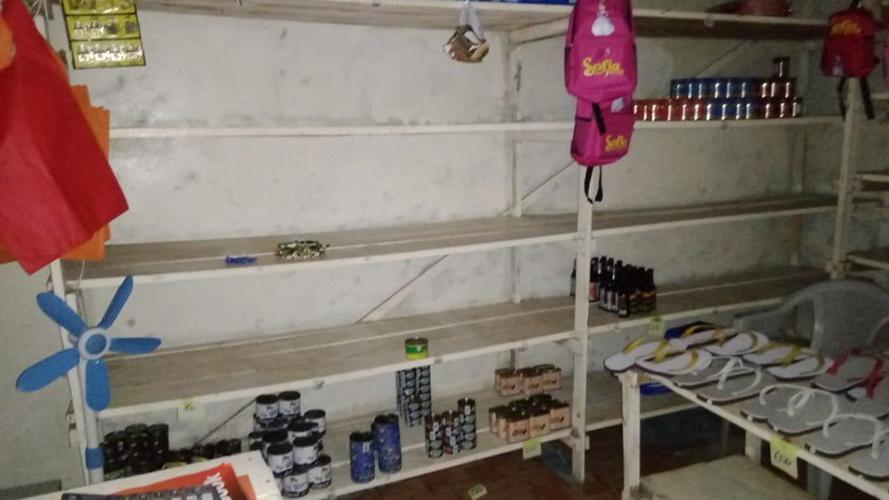 Empty shelves. Photos: Selwyn Daniel
Families on Aneityum are currently struggling to cope with the impact of natural disasters and the COVID-19 pandemic.
Since January this year, they experienced the effects of Tropical Cyclone Dovi, followed by a tsunami and flooding.
Area Administrator (AA), Selwyn Daniel, stressed that most of their food from the gardens has gone bad due to the impact of those natural disasters.
Their food security is a challenge for them.
The people depend on food from the shops. Unfortunately, the shelves in the shops are empty.
According to the AA, since the community transmission last March, only one vessel visited the island. MV Touaraken 1 went to the island last week.
"People paid out the cargoes from the shop owners even before the vessel went ashore," Mr. Daniel said.
This resulted in a very low stock of some products while other food supplies and necessities were sold out in just a week.
The islanders are waiting for LC Tiwi Trader to transport their cargoes to the island.
However, the LC Tiwi Trader Management issued a notice yesterday that the vessel would undergo repair for the next two months, and clients are advised to remove their cargoes from the vessel. Meanwhile, another arrangement is ongoing to have another vessel visit Aneityum, as people need food supplies and other necessities.
"We are still to receive confirmation for an inter-island vessel to come to the island," he said. "But we also have B, which is for a possible flight to Aneityum."
Following advice from the Air Vanuatu agent on the island, a flight would be possible only if cargoes and parcels from Vila to Aneityum weigh approximately 400kg.
Some stranded passengers are expected to be on that same flight to Aneityum.
===
TRAINING BY GLOBAL GOVERNANCE TO SUBDUE SOVEREIGN PEOPLE INTO NEO-SLAVERY
Only police patrol on main public road: Garae
By Anita Roberts - 16. April 2022
Only the police should be seen patrolling the main public road during the curfew hours, said National Coordinator for Crime Prevention of the Vanuatu Police Force (VPF), Superintendent Samson Garae.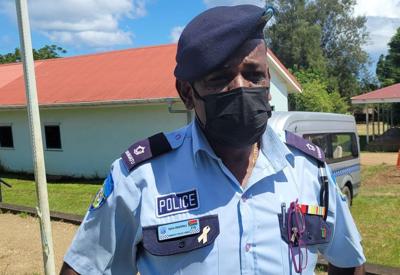 Superintendent Garae (picture Anita Roberts)
Superintendent Garae made the remarks following concerns that were raised regarding patrolling done by community taskforce members at certain wards in Port Vila.
He said the community task force members should only be patrolling roads within their areas or respective wards. Anyone seen wondering on the road after 8pm is considered as breaching the curfew hours, he said.
Superintendent Garae said a meeting has been held recently between the Police, Port Vila Municipal Council and chiefs to discuss strategies of better running of the community taskforces.
Community taskforce members should be conducting awareness and data collection in their wards during the day, he said.
Garae encourage each of the community taskforce to include any police officers residing in their areas as Chairman or a security member in their taskforce.
He said the police will be conducting a basic training with the community taskforce from all ward councils.
While he commended the important role chiefs and the community taskforce are playing during the lockdown, he said they will be looking into how to effectively take action if there is a total lockdown or when a second wave of COVID-19 hits.
===
PROLOGUE: HANDOUTS ARE NOT ENOUGH: Those imposing curfews must fully compensate all victims directly and in advance.
Put aside differences and help: MP Napat
By Kizzy Kalsakau and Anita Roberts - 14. April 2022
In times of crisis like the current COVID-19 pandemic, everyone should put aside their differences and reach out to each other, said Member of Parliament (MP) for Tanna Constituency, Jotham Napat.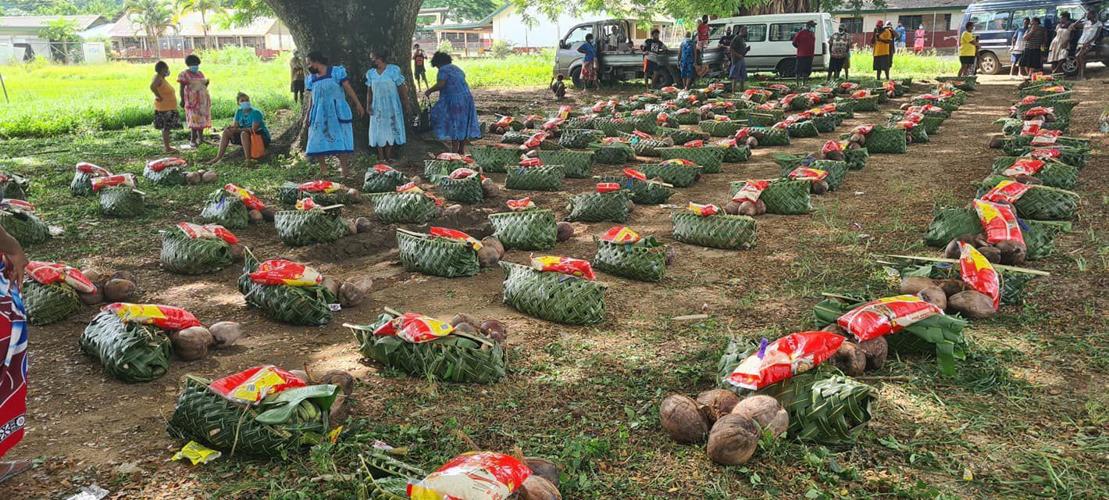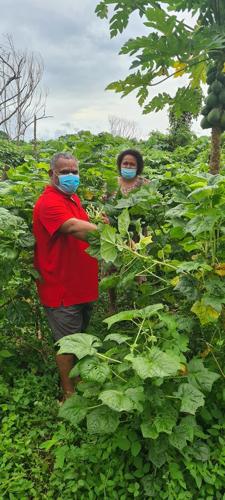 MP Napat and wife collecting island cabbage from their garden for those in need. Photos: MP Napat| FB
MP Napat has been providing food to families in need during the lockdown, mostly those that depend on the '20 vatu business' for a living.
These families are struggling to make ends meet, as they can no longer sell food in the evenings due to the curfew. For some, it's their only way to earn an income, put food on table and meet basic needs.
Apart from the 20 vatu food sellers, some people with disabilities and widows from different areas in Port Vila have also received the MP's support.
"A lot of families in Port Vila are severely affected by the lockdown. I must admit that some are only one meal a day. For some, there is no more balance diet, they are eating just rice, "he stressed.
"I've went to almost 10 communities where people need food. I've received messages and calls from people requesting food."
MP Napat and his family have been supplying root crops, island cabbages and dried coconut to those in need. They collected the crops from their garden. They also buy crops to support the ration from their garden.
The MP said him reaching out to families struggling is not about politics.
"This is nothing to do with politics. All of us were taught certain values in life. One of these values is sharing with others in need," he said.
"Everyone of us should put aside our differences and help each other during a crisis.
"Many people depend on politicians to do everyone. As an ordinary person, what can you do? We should not be depending entirely on the government. As Ni-Vans, we must be able to care for each other in times of need."
The MP has spent almost VT1 million on distributing food to families so far. Yesterday's food distribution happened at Freswota. The next rollout is expected at Anambouru and Ohlen.
MP Napat assured the people on Tanna, his constituency, that he will also be reaching out to them when they face a lockdown situation.
===
Border to reopen in July
By Glenda Willie - 09. April 2022 - Updated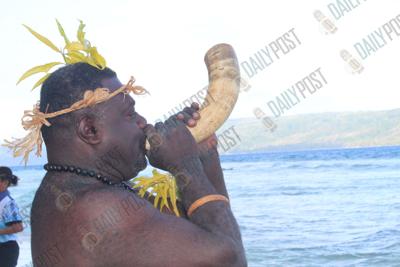 Vanuatu will finally reopen its borders to inward international passenger flights on July 1, 2022, after flight restrictions for almost five months due to active COVID-19 cases in the country.
Prime Minister Bob Loughman made the official announcement yesterday afternoon, following the latest Council of Ministers' (COM) decision.
The Government also confirmed it will step up the vaccination process.
It has played its part to ensure all eligible citizens receive their COVID-19 vaccinations.
PM Loughman stressed that the government has allowed eligible citizens who are still to receive their doses until the end of May to get vaccinated.
By the end of May, the vaccination campaign will be ceased in all the provinces.
From June 1, 2022, vaccinations will only be available in hospitals and health centres. Anyone wanting to access the vaccines will have to go to the health facilities.
The COM has also approved that from June the government will commence with the rollout of Moderna vaccines, recommended for youths.
The age group targeted in this campaign will be ranging from 12 to 17 years old. Children and youth must obtain consent from their parents or caregiver prior to receiving the vaccine.
According to the PM, the statistics revealed that the vaccination rate is lagging in three provinces.
The government through the PM, therefore, appealed to people in the three provinces of MALAMPA, PENAMA, and TAFEA to make an effort to receive the vaccination when health officials approach them.
The Tourism industry is encouraged to start preparing now for this transition to be able to welcome tourists once the border reopens.
This is to boost the country's economy, the PM stressed.
===
PROLOGUE: The two most proactive Vanuatu MPs released a cease and desist letter to all government entities regarding the discrimination statement made by the new Minister of Health and the Public Service Commission with their attempt to mandate the vaccine and the "no jab, no job policy". The reaction was pretty good. Public offices, including the hospitals. are backing off and they are making public statements that nobody has the right to refuse services to someone who is not vaccinated.
VAXX CEASE AND DESIST LETTERS ISSUED TO PSC, TSC
By Kizzy Kalsakau - 24. March 2022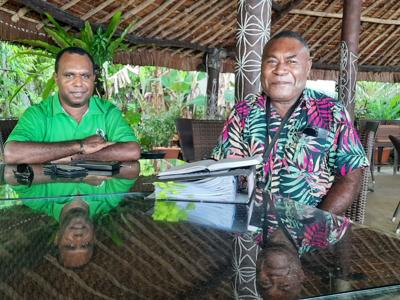 Letters to cease and desist from pressuring employees to be vaccinated against their will have been issued to the Public Service Commission (PSC) and Teaching Service Commission (TSC).
This was confirmed by former Minister of Internal Affairs and Member of Parliament (MP) for Tanna, Andrew Napuat yesterday afternoon.
MP Napuat, alongside his colleague MP John Salong have strongly voiced their concerns on the vaccination order imposed by the Government through the Ministry of Health under the Public Health Emergency Act, which requires all PSC employees to be jabbed.
He told Daily Post that on the 23rd of March 2022, the letters were jointly issued by himself and Campaign for Justice (C4J), and they were hand delivered to the PSC and TSC offices.
Napuat emphasized that the notices were addressed to Acting Secretary of the PSC, Mr. James Melteres, Chairman of PSC Mr. Simil Johnson and TSC Chairman Mr. Moulin Tabouti.
Napuat and C4J have engaged Jack Kilu Lawyers to issue legal notices pursuant to external circular No.4/2022 dated 6th March this year that was addressed to DGs, Directors, Acting Directors, Provincial Secretary Generals and Town Clerks. In the external circular, the heads of Government Services were instructed to mandate the vaccination of their respective staff or lose their employment.
In the "Cease and Desist" letters, the above Commissions have been given an ultimatum to retract the named external circular 4/2022 within a week or else expect to be sued in their personal capacities.
Napuat mentioned that similar letters are being prepared for Provincial Health Authorities and other senior public servants in the provinces who are denying services to unvaccinated citizens and pressurizing their staff to be vaccinated against their will.
Public servants, teachers and private sector employees are being pressured to get vaccinated or lose their jobs.
Mr. Stephen Quinto from C4J added it is very concerning to see that the issue of vaccination is becoming a threat to the Fundamental Rights and Freedoms, as enshrined in the Constitution of the Republic of Vanuatu.
Meanwhile, PSC Chairman Johnson told Daily Post that up until close of business yesterday afternoon (Wednesday 23rd of March), he has not received any legal notice of the said letters.
He reiterated at this point, the Commission has never put out a mandatory requirement for its employees to comply with, but he emphasized that with the community outbreak, public servants must be vaccinated to serve the public and vice versa.
The PSC is only echoing what the Minister of Heath has stated in his order.
The PSC Chairman again reminds public servants that there is "No Jab, No Job" policy in place, but public servants have to be responsible.
In some countries, including USA and New Zealand, mandatory vaccination has been deemed unconstitutional.
On February 25 this year, the High Court of New Zealand ruled that the New Zealand government should not enforce mandatory vaccination.
In the ruling, Justice Francis Cooke based his decision on two grounds namely; nobody can force anyone to take a medication against his/her will and everyone has a right to refuse medication on the grounds of religious belief.
Author:
===
===
PROLOGUE: Regarding the WHO and the grab of the country, the MPs intent to go forward and sue the WHO

for 10 billion US Dollars on the grounds of

destroying the country's economy as well as for the deaths and side-effect damages

of people due to the so-called vaccines - the gene-altering COVID-19 jabs.
One of the MPs, Hon. Andrew Napuat, was Minister of Internal Affairs two years ago and has a good insight of how the UN agencies are getting their hidden agenda implanted and implemented.
Here is Hon. MP John Salong's Statement:
Vanuatu is a testing ground for many ideas spurned on by globalists. For example the WTO (World Trade Organization) 'Enhanced Integrated Framework' was pushed by a man who was inexperienced but finished up as Dr Andrea Giacomelli with his PhD earned accrediting Vanuatu to the WTO.

In the recent past Vanuatu is being prepared to become a total surveillance state with the introduction of National ID cards in 2018, the conduct of 2020 elections using both National ID cards and voting cards. During the voting the UNDP assisted with real time Geospatial analysis to monitor clustering of persons as they voted in all polling stations in Vanuatu. Later in 2020 the attempt was made to introduce vaccine passports which were to link to national IDs in common database. Also the Vanuatu passports are now being converted to digital passports for ease of surveillance. The mini census in 2020 utilized tablets and UNDP supported GIS to assist National Statistics to do just in time census data entry, HQ verification and real time monitoring including video live-stream testing.

So this WHO demonic agenda was to be piloted in Vanuatu then replicated elsewhere
In addition to this statement, an insider reported about UNDP and

the job they were doing on ID 2020

. With a peak in 2020 and early 2021 the foreign agency deployed a lot of money, effort, logistics, and equipment, to get into the remotest villages to coerce everyone to get an ID. Even at places in the bush with no road and very hard access. It would have been amazing how much they want people to have a digital ID, if there would not be the sinister agenda behind it. Now we all know who is behind it - the World Economic Forum (WEF) as coercer and Bill Gates with his Bill an Melinda Gates Foundtion (BMGF) as money shaker. In their plans the ID 2020 is essential to control the population and to ensure that everybody gets the DNA-altering jabs.
Aboriginal culture, customary law, local traditions were completely neglected by UNDP and the right of the Indigenous peoples to Free and Prior Informed Consent (FPIC) completely brushed aside. This is again a gross neglect and violation of the UN Declaration on the Rights of Indigenous Peoples (UNDRIP) and another horrific example whereby the UN just ignores its own rules and regulations as well as their code of conduct as soon money is offered by some private sector entity in Public-Private Partnership (PPP) and in cohorts with some corrupted governmental officials. Facebook in addition has been a big game changer since it started to reach the population around 2013 and has eroded in large parts of the country the traditional culture and belief-system - with no positive but only negative outcomes

, especially in Port Vila where the influence of the "Western World" is at its worst. However, Customary Law that was pushed back is in revival.
Meanwhile we call on all good people of Vanuatu to protect from now on these two experienced and outspoken Honorable Members of Parliament who are on the forefront of the resistance and the many who stand on their side everywhere and by all means possible. We remind the world of the factually dangerous UN and WEF machinations and what happened even to the Presidents of Burundi, Tanzania, Haiti, the Vice-president of Zansibar and many others when they stood against the WHO Mafia or even banned the WHO and other UN agencies from their countries. But more and more countries stand up - with India, whose High Court charged Bill Gates now for murder, also on the forefront.
In terms of conciousness and care for their people, countries like Taiwan are the most developed, with Vanuatu now deveoloping, while the USA, Germany, France, Italy et al. belong into the box of the least developed countries. The G7 must be seen in the moment as the Gruesome 7. Goverments in all countries have now the last chance to show, if they work for their people and country or if they work for the oligarchs and globalists, leading their people into the abyss of total slavery under a Global Governance of the Gangsters with mobster regimes.
The WHO, however, must be abolished altogether, because just sacking the core gangsters at the top under wanted war-criminal Tedros Adhanom Ghebreyesus as well bio-weapons fanatic and population control freak Michael Ryan will not be sufficient to create a world authority with the duty to advise honestly with evidence-based science, but not to rule or overrule the
sovereignt
y of the people.
Stand Up Against Tyranny
By C4J - media - 21. March 2022
We must continue to warn authorities to be mindful of citizens' rights enshrined under article 5 (1) of the Constitution. Putting in place measures to control the spread of the COVID -particularly placing restrictions to restrain people's freedom of movement must not be taken lightly.
Minister for health Bruno Leignkone addressing the nation
While the Vanuatu Government is empowered under the Public Health Emergency Act, the Campaign for Justice (C4J) is of the firm view that matters relating to an individual's personal health must be carefully weighed against an individual's right and personal freedom. Health is a matter of individual choice and must be protected at all cost. It is not the same as curtailing other rights stipulated under Article 5.
The Constitution is the supreme law which supersedes all other laws. Thus, the rule of law must be respected so that the Government does not abuse its powers to abrogate citizens' rights granted to them by the Supreme Law of the land.
The World Health Organisation (WHO) declared COVID-19 as a pandemic on 11 March 2020. All countries including Vanuatu have taken measures to protect citizens from the COVID-19 pandemic.
It seems that the global orders to subdue and reduce sovereign independent nations into submission is real and in force.
This is plainly evident in how the World Health Organisation is dealing with the COVID-19 issues in a manner mostly referred to as a global conspiracy among the rich elites of the world, large corporate companies, and powerful governments of the world.
We will continue to reiterate that vaccine mandates are oppressive. Not only that they are downright unconstitutional.
C4J founder Mr. Stephen Quinto is currently in Florida – a US state of 22 million people where the lifting of mandates has finally seen the virus dry up and is going away!
Mr. Quinto reports that there's finally a state of normality returning, no thanks to the CDC or WHO (or the pharma companies they currently protect from liability by waiving the rights of citizens to sue them for any harm caused by the vaccines). What a way to constitutionalize something that is illegal!
In the Indian state of Gujarat - also with a population of similar size to Florida - the number of infections has plunged by 97% - almost to zero - by using a medication the authorities pooh-poohed as horse-worm medicine. There appears to be enough evidence now that other motives than stopping the pandemic, have been served.
In Florida, only a small remnant of people still wears masks or keeps social distancing. In fact, it was decreed there that children should not be vaxxed.
C4J will continue to say no to tyranny - especially by vested interests whose money and profits are at stake! It is obvious our Vanuatu is under duress - bullied into submission under this global order.
In any normal democracies, the government is accountable to the people who gave them power to exercise rulership over them. This is recognised by the old adage: 'Government of the people, for the people and by the people'. The exercise of this democratic accountability to the electors appears to have been ignored when the Vanuatu government decided to act undemocratically to bow to the whim of the global order without the people's mandate.
On the 19th of April 2021, at the first Extraordinary Session of Parliament, Johnny Koanapo Raso MP for Tanna, and Minister of Finance and Economic Management tabled MOTION N0.1 of 2021 for the government to indemnify manufacturers for COVID-19 vaccines. Clause N0.5 of the MOTION reads, "The COVAX Facility requires countries to provide indemnity to vaccine manufacturers to enable the vaccines to be used".
According to the minutes of the proceedings of the twelfth Legislature First Extraordinary Session of 2021, 20th to 27th April, 41 Members of Parliament voted for the motion; six abstained, and one member voted against.
Vanuatu remained COVID-19 free with very minor incidences until the Government became reckless in its main international border control to allow for evacuations from high risks countries like Australia, Fiji, New Zealand and New Caledonia.
COVID-19 was transmitted by the evacuees and very recently, community transmission occurred. While it is obvious that Vanuatu will not remain free of this deadly virus, the past few days have proven that we are vulnerable to it. So, while COVID-19 has infiltrated our system and into the communities, the government has the responsibility to manage and control the pandemic. However, when there are no checks and balances, the government tends to forget the fundamental principles that make Human Beings who they really are, especially when it abrogates their Constitutional rights.
Under the recent Public Health Emergency Orders, the government has breached the fundamental rights of the citizens and is liable to be held accountable for these breaches. Can the government be held accountable for breaching the people's right to life, liberty, freedom of conscience and worship, freedom of expression and freedom of movement? If the answer is yes, in what ways? "Life" itself is a mystery that even science could not correctly define. This is a God-given gift to individuals who are accountable only to God for the life they live.
No one, under any circumstances may take away one's liberty from an individual to live the life according to his human choices. Therefore, right to life under article 5(1)(a) of the Constitution is right to life with dignity. We believe this includes the right to work and provide for one's family. It is well established that the right to life protected under the Constitution includes the right to lead a dignified and meaningful life. It appears that by enforcing these COVID measures the pendulum has swung too far where the government and relevant authorities are encroaching on people's rights to life. We are of the firm view that no one can prevent people from being employed or gaining access to essential services to ensure the continuing sustenance of their livelihood under current circumstances.
Secondly, the essence of free choice is an integral part of living this life which includes liberty, freedom of conscience and worship, freedom of expressions and freedom of movement. Therefore, the protection of the right to live a dignified and meaningful life is the essence of humanity which must never be abrogated.
We will hold the Government accountable so it must be warned in the strictest terms to be mindful of citizen's fundamental Constitutional rights. Mandatory vaccination is not only unconstitutional, but it is evil.
Our freedoms must be protected and safeguarded at all costs, or we descend to authoritarianism and tyranny. The freedom to life, freedom to move around, freedom to express our opinions and freedom to worship must never be abrogated or we lose our status as a free country.
We must not be restricted from Government services, or threatened with losing our jobs. Such actions are simply unlawful as far as the Constitution is concerned.
We urge citizens to stand-up for their rights.
SOURCE: CAMPAIGN FOR JUSTICE
===
WORLD HELL ORGANISATION: THE COVID-19 PANDEMIC IS FAR FROM OVER!!!
First published on BITCHUTE March 16th, 2022.
Any one who thinks this is over! Needs to realise this is only the beginning. Once all countries assign their sovereignty over to the World Hell Organisation it's over!
===
ICYMI:
PROLOGUE: The political stooges - placed by the globalist forces from the UN and WEF into positions of governmental power also in Vanuatu - are trying in cohorts with the World Health Organization (WHO) to remove the constitutional rights of the people because of a new high in numbers of sick people filed under COVID-19. They are again trying to force all people to get vaccinated. But islanders are resilient people as we saw earlier when the people on Iceland drove the criminal banksters and politicians into the sea. Likewise we believe that also in Vanuatu the brave people, who can't be scared by the WHO, though it's head Tedros Adhanom is a wanted person for war-crimes and crimes against humanity committed earlier in Ethiopia, will drive the WHO and their counterparts into the ocean - to never return.
BREAKING - INTERNATIONAL ALERT -
W.H.O. TAKEOVER ATTEMPT IS HAPPENING IN VANUATU
PRESS RELEASE
(To Be Released Immediately)
16th March 2022
VANUATU MPs OUTRAGED THAT WHO IS PLANNING TO OVERTAKE VANUATU's SOVEREIGNTY
"Vanuatu must not entertain any treaty to expand the powers of the WHO in Vanuatu in times of Pandemic in the near future," said Andrew Napuat, MP for Tanna Constituency.
Vanuatu MPs have become aware of efforts of the World Council for Health (WCH) a coalition of scientists, doctors, lawyers, and civil society advocacy organizations opposing the World Health Organization (WHO)'s moves to implement a power grab in the form of a global pandemic agreement.
"The WHO must pack up and get out of Vanuatu now" said John Salong, MP for Ambrym Constituency.
The Port Vila Minister's Fraternal, a network of Independent Church Pastors in Port Vila, Vanuatu have called on their congregation members to pray against Principalities, Powers, Spiritual Wickedness in High Places and Rulers of Darkness from challenging the sovereignty of Vanuatu.
The people of Vanuatu have suffered terribly from policy advice of the WHO in relation to COVID19 since March 2020. The service sector which was 40% of the economy has practically collapsed. Around 50% of the population has been vaccinated with COVID19 vaccines. Many of the vaccinated have had adverse reactions to the vaccines and turned to the pastors to pray for their respective healings.
People of Vanuatu have come to realize that Vanuatu has been captive to the WHO from March 2020 until March 2022. On the advice of the WHO adverse reactions to the COVID19 vaccines have not been recorded nor published by the Ministry of Health.
"We have had a stomach full and do not need to continue being bound by the WHO rules", said Job Andy, MP for Paama Constituency.
The MPs and Pastors recall the independence speech of the first PM, late Dr Walter H Lini who said in 1980 that
"We are entitled to hope that we shall be able to exercise freedom of choice in other words Independence in the ways which we provide public services and change our society as we develop. At the same time, we have to face the fact that there may be external pressures on us both from large companies and foreign governments to conform to their ideas rather than our own where the two may differ."
-END-
John Salong, MP (Ambrym Constituency) and Andrew Napuat, MP (Tanna Constituency)
Parliament House, Republic of Vanuatu
PMB 9052
Port Vila
Vanuatu
16th March 2022
===
===
ICYMI:
WHO fear mongering on Vanuatu, but does not know aything about ominous Omicron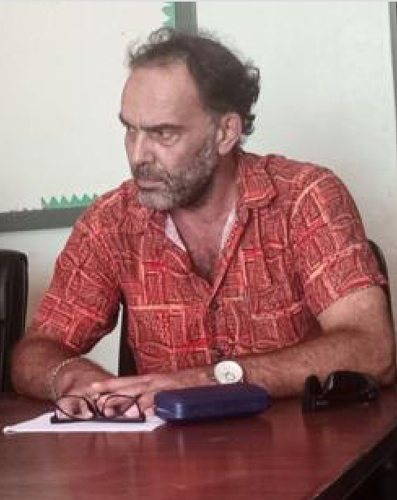 Dr. Philippe Guyant from the World Health Organisation (WHO) has shed some light on the questions surrounding Omicron, he explained that this variant was first detected in south Africa in November, so it is very recent.
"There is much more mutation compared to the other variants. Variants are defined by mutations, not all mutations will have effect on how the virus behave," he said. He added, "We need more time to find out if the virus is more transmittable, does it give more serious cases, more deaths? Does it evade immune response? Does the variant evade the vaccine immunity?
"That is what WHO is monitoring all this research. We don't know that yet, we need to collect more data to understand this question. One thing that has been mentioned already, some countries in the UK are saying that it is more transmittable that is needed. We need more information in the coming weeks.
"To say it's more dangerous is something, I would say we need more information before coming to that conclusion.
The general message is to get vaccinated. There are variants coming out every week, the key question is to determine whether or not they have serious impacts on human life.
Three types of variants:
Variants of concern (COVID-19, Delta, Omnicron)
Variants of interest – have some mutations that could have some serious impact
Variants – mutations but no serious.
Dr. Jean Philip Leroy also said in an interview with Vanuatu Nightly News that Omicron very new, and by definition, when it's new, "we don't know much about it."
"It appears that it's more contagious than delta variant and the delta variant was more contagious than the previous one," Dr. Leroy stressed.
He added, "Until now, what we started to see is that there is not so many severe cases with the omicron variant.
"It has a lot of mutations. In reality, it is too early to say what will happen with this variant."
===
GLOBALIST SQUEEZE ON VANUATU
Vanuatu and the EU list of high-risk third countries
By Martin St-Hilaire - 05. March 2022
September 2015
The Asia/Pacific Group on Money Laundering (APG), of which Vanuatu is a founding member, submits a "Mutual Evaluation Report," noting the country shows some weaknesses when it comes to anti-money laundering and combatting the financing of terrorism (AML-CFT). Although no incidents have been reported, several deficiencies are of concern to the APG.

December 2015
In Port Vila, the National AML-CFT Coordinating Committee (NCC) is established to implement the recommendations of the APG report. Dr. Gregoire Nimbtik, Director of the Prime Minister's Office, chairs the Committee.

There are major upgrades to the legislative and regulatory framework, including control mechanisms and sanctions. The APG provides technical assistance to Vanuatu.

February 2016
The Financial Action Task Force (FATF), the organization that sets international AML-CFT standards – and of which the APG is a member – notes Vanuatu's high-level of political commitment to addressing its deficiencies. Until this is done, the FATF places the country on its grey list of jurisdictions with strategic AML-CFT deficiencies.

July 2016
The European Union launches its own AML-CFT list, the "list of high-risk third countries." The first version is modelled on the FATF black and grey lists.

December 2016
Two working groups are established in Port Vila: the first, the Supervisory Working Group (SWG), is made up of representatives from the Reserve Bank of Vanuatu (RVB), the Financial Services Commission (VFSC), the Financial Investigation Unit (VFIU), the Casino Regulator and the Cooperative Registry. The second, the Law Enforcement Working Group (LEA WG), is made up of representatives from police, immigration, customs, the VFIU, the Attorney General and biosecurity. Both groups report to the NCC.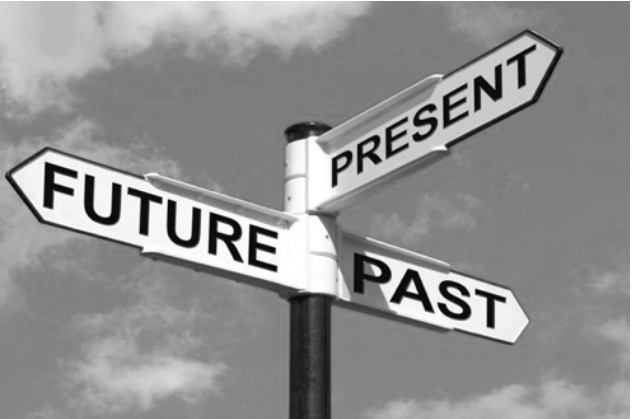 2017
During the year, the NCC and its working groups sign a series of Memoranda of Understanding. It submits 30 AML-CFTrelated bills to legislators and the first amendments are implemented.

February 2018
The FATF International Co-operation Review Group recognizes that Vanuatu has completed its action plan and schedules a field visit for May 2018. The visit includes representatives from Australia, New Zealand, Papua New Guinea, and the APG and FATF Secretariats.

June 2018
The FATF removes Vanuatu from its AML-CFT grey list, noting the country's "significant progress" in implementing the 2015 recommendations. It is agreed that the APG will continue to monitor Vanuatu's AML-CFT regime on an ongoing basis.

July 2018
The EU announces the fourth iteration of its AML-CFT list, using its own methodology for the first time. Whereas the first, second and third iterations had been modeled on the FATF lists, the list now diverges from these, and includes Vanuatu.

September 2018
APG releases a new "Mutual Evaluation Report" confirming Vanuatu's comprehensive compliance with the FATF AML-CFT recommendations. The report is based on the APG's own analysis with its resources on the ground.

February 2019
The European Commission proposes a draft for the fifth iteration of its AMLCFT list. Following the conclusions of the APG and the FATF, Vanuatu is not on the proposed list. (The Commission's analysis concluded that, at this stage, Bosnia-Herzegovina, Guyana and Vanuatu do not have strategic deficiencies in their AML/ CFT regime considering the available information. Those countries have
recently taken a number of measures in order to reinforce their AML/CFT regimes and the Commission will further monitor effective implementation of such measures.) The draft list consists of 23 names,
including several U.S. territories and Saudi Arabia, which are critical of the list. The Council of the European Union rejects the draft list the next month, citing a lack of transparency in the Commission's selection process. Vanuatu remains on the AML-CFT list, but its officials are told that this is due to an administrative delay and that the European Commission intends to remove Vanuatu from the list.

March 2019
Vanuatu is placed on yet another, separate EU watchlist related to fiscal policy: the "list of non cooperative jurisdictions for tax purposes." It is still on that list today, along with Fiji, Guam, the U.S. Virgin Islands, Panama, Palau, Samoa and American Samoa, and Trinidad and Tobago.

July 2019
The Organization for Economic Cooperation and Development (OECD) Global Forum on Transparency and Exchange of Information for Tax Purposes rates Vanuatu as "Partially Compliant" with its requirements in a detailed report that states, among other things, that requirements for "beneficial ownership requirements are broadly in line with the standard, although the identification of beneficial owners for trusts and foundations needs improvement." In other words, Vanuatu gets a passing grade.

March 2020
Thierry Mariani, Member of European Parliament, asks the European Commission why Vanuatu is still on the EU's AML-CFT list despite nearly two years of compliance with the FATF. Two months later, the Executive Vice-President of the Commission, Valdis Dombrovskis, replies that the European list also considers the requirements of the OECD Global Forum on Transparency and Exchange of Information for Tax Purposes and that the Commission is working on a new methodology. This reply seems to indicate that Mr. Dombrovski has confused the AML-CFT list and the other, tax-related EU watchlist (see March 2019).

May 2020
The EU announces the fifth iteration of its AML-CFT list, using a "revised methodology." Vanuatu is still on the list as well as in the following iteration in December 2020 – the one currently in effect.

August 2020
For the first time ever, after repeated calls, the DG FISMA, the Directorate responsible for the file at the European Commission, issues a 20-page document, the "draft benchmark," detailing why Vanuatu is still on its AMLCFT list.
September 2020
Dr. Gregoire Nimbtik writes a brief letter to the DG FISMA to express Vanuatu's disappointment that the FATF's conclusions have been ignored and incredulity of the criticism of its AML-CFT regime. A few weeks later, the DG FISMA's two-page reply considers Vanuatu to be uncooperative and threatens to make its draft benchmark conclusive if a discussion does not take place "as soon as possible."
December 2020
After analysis, Dr. Gregoire Nimbtik sends a 15-page reply detailing Vanuatu's desire to meet the EU's AMLCFT expectations and highlights many factual errors in the draft benchmark. Indeed, the draft benchmark points to deficiencies that have already been addressed with the proper measures. Dr. Nimbtik concludes that the EU's assessment of Vanuatu's AML-CFT regime is inadequate.
December 2020
The OECD Global Forum on Transparency and Exchange of Information for Tax Purposes issues
a peer review of Vanuatu's legislative
framework for the automatic exchange of financial account information. The framework is deemed to be "in place and consistent with requirements."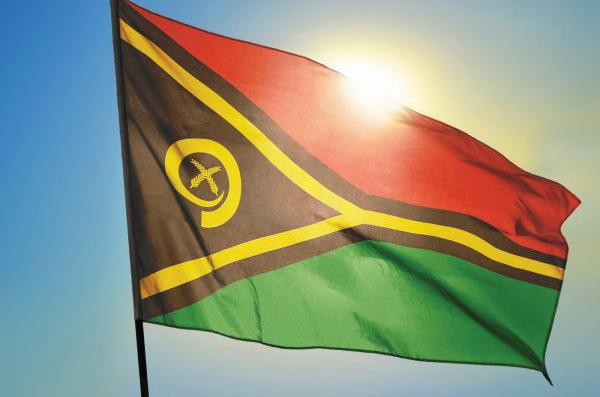 April 2021
A virtual "technical" meeting finally takes place between DG FISMA (EU) and the NCC (Vanuatu). The Europeans are satisfied with the clarification detailed in the 15-page December letter and promise to promptly send a new benchmark reflecting these developments. The NCC team gets the impression that Vanuatu will be removed from the AML-CFT list since it has successfully substantiated its arguments and dispelled any doubts about its AML-CFT regime.
June 2021
Clare Daly, Member of European Parliament, asks the European Commission why Vanuatu is on the list of "uncooperative countries for tax purposes" (the other, tax-related watchlist) even though neither the OECD nor the independent Tax Justice Network find its tax regime inappropriate or include it as a tax haven. Daly highlights the discriminatory, damaging nature of the two lists on which the EU persists in placing Vanuatu. Two months later, a letter from Commissioner Mairead McGuinness fails to address specific details, but explains that the Commission placed Vanuatu on its list in 2016 in the wake of the FATF grey list and continues to monitor developments according to its own methodology.
October 2021
After the DG FISMA postpones several times, the new benchmark is finally sent to Vanuatu, this time to the Vanuatu Minister of Finance. Contrary to expectations, if does not mention removing Vanuatu from the AML-CFT list. Instead, the country is asked for yet more proof of its AML-CFT compliance. It does not require the exhaustive details as the 20-page draft benchmark of 2020 (which has not been finalized). This time, a two-page letter, signed by John Berrigan from DG FISMA, advises Vanuatu, in three brief paragraphs, to make beneficial ownership information more available and to apply adequate AML-CFT controls to foreign investment programs. The recommendations are entirely general and lack specific criteria, objectives, or action items. Nevertheless, Mr. Berrigan gives Vanuatu 12 months to implement them, after which time a full review will take place.

This explains the current stalemate/status quo between Vanuatu and the European Commission concerning the EU AML-CFT list, or "list of high-risk third countries." It is noteworthy that several actors have made public statements about the issue, fuelling a growing sense of the EU's injustice, both among the people and the elites of Vanuatu.
===
PROLOGUE: UN planned total inoculation drive for Vanuatu since at least 2016. Its always UNESCO or UNICEF as spookes and spearheads followed by WHO and UNDP.
Vanuatu, UN to test drones for vaccines delivery to inaccessible areas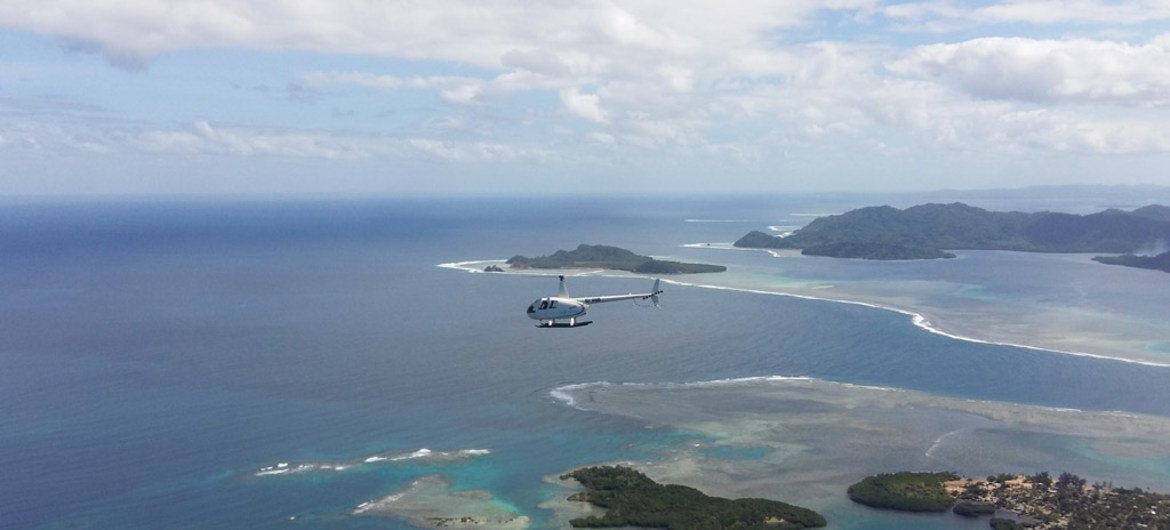 Aerial shot of the island of Efate in the Pacific nation of Vanuatu. - Vanuatu Helicopters/2017/Andy Martin
"UNICEF is excited to work with the Government of Vanuatu to support this initiative," said the UN agency's Pacific Representative, Sheldon Yett, in a news release. "Ensuring vaccines are consistently available in isolated and remote communities is one of the keys to sustaining high rates of immunisation. We welcome innovative measures to ensure that every child is reached."
The Government is inviting applications from companies to test their Remotely Piloted Aerial Systems (RPAS) technology for transportation of cargo in the Pacific. Successful applicants will be assessed for a long-term engagement with the Government.
Increasing availability, performance and declining cost of drones offer innovative opportunities in challenging environments such as Vanuatu.
An archipelago of 83 islands that run 1,600 kilometres north to south, 65 of which are inhabited and around 20 of which have airfields and established roads, Vanuatu faces considerable logistical challenges to reach, engage with and support remote communities.
This initiative explores options that allow the Government to enhance service delivery and significantly reduce costs as it does not require massive investment in infrastructure and transport.
"This is a milestone for Vanuatu," said Director General of the Ministry of Health, George Taleo. "If the trial shows that vaccine delivery using drones can work, and that it can be integrated into our existing national and provincial systems, then it will change the way we operate forever. If it works, we will allow us to better ensure availability of health supplies to our people even at community aid post levels."
===
Vanuatu: History and Virus Situation
UPDATE: It then changed with the first regional flight being allowed into the country on 27. May 2020 - bringing WHO officials and COVID-19.
By Victor Antonio - 05. May 2020
I may not know you, but I do know you're probably exhausted on reading and watching so much news about the Corona virus pandemic. And I understand you, sometimes it feels like this is the only thing happening in the world and while you're at home, obeying the quarantine orders, you don't have many options of how to spend your time at home. You can either watch television, listen to the radio (do we still do it?) browsing the internet, playing video games or sleep all day long, which is a pretty popular option.
But , don't matter what, you just can't escape from being bombarded by the corona virus news. And I'm not here to help you with your detoxification on this issue, I want actually to show you how a tiny Pacific island country that I bet some of you never heard before is dealing with this pandemic (but I promise it is going to be a short text on that issue).
And let's be realistic, those countries are being forgotten by our media since always, its almost like they don't exist or don't matter, but in reality countries like Vanuatu are just as interesting as any European country and deserves attention.
And why you choose to talk about Vanuatu? Are you from there? do you have family there? You may be asking me, but no, I don't have any connections to Vanuatu besides I wish to live there and we must be honest, who doesn't dream about living in such a wonderland like Vanuatu, beaches, sunny all day long, nature wonder and… Oh, I'm sorry I get lost in my thoughts, so let's finally start talking about how is Vanuatu dealing with this pandemic but first, let me introduce you some history and facts about the country.
Australia has had a long-standing partnership with the health sector and it is presently ramping up its support in light of the country's situation.
It provided contact tracing training to health officials early this year and is presently providing support in forms of health personal and surge clinical support for priority positions in Vanuatu's health sector.
Australian High Commissioner to Vanuatu, Clemency Oliphant says; "Cargo flights from Australia carrying vital medical supplies, including COVID-19 vaccines, oxygen concentrators and Rapid Antigen Tests will arrive this week."
===
— A BRIEF INTRODUCTION TO VANUATU HISTORY —
The wonderful republic of Vanuatu is an archipelago of approximately 83 islands situated in the South Pacific Ocean in the total land area of approximately 12,274 square kilometers and the territorial waters covering 450,000 square kilometers. It has been inhabited since 500BCE by the people of the Lapita culture.
People in the early Ni-Van society used to live in small clans separated by natural factors such as deep ravines, dense jungle and broad stretches of sea. Those claims were canibalists and you may think this has ended a long time ago, but actually the latest case of cannibalism in Vanuatu was registered in 1969 when a 7th adventist was baked and eaten by members of the Big Nambas Trib (What the hell are the big Nambas? Don't worry my friend, you can learn a little bit about them here. And by the way there are Small Nambas too)
Magic was widespread throughout tribes and woman, besides cooking and gardening, were also "devoted" to her man's pigs, because pigs were considered a symbol of wealth and are still a cultural currency in Vanuatu since your status in a village is is based on the pigs you own.
There is a fascinating story of a great leader named chief Roimata, the ancient king of Vanuatu who arrived in the village of Mangaas on Efate Island in the late 1500s or early 1600s, that says he conquered the land to unite the tribes and form an army establishing peace between the tribes. But Roi Mata was poisoned by his brother and his grave was found by French archeologist Jose Garranger in 1967 containing the bodies of over 50 members of his retinue located on Eretoka Island and it is part now of the World Heritage List as Unesco says: "The site reflects the convergence between oral tradition and archaeology and bears witness to the persistence of Roi Mata's social reforms and conflict resolution, still relevant to the people of the region".
The archipelago was then "discovered" by Europeans in May 1606 by Portuguese navigator in the service of Spain, Pedro Fernandes de Queirós who was followed by the French navigator Louis-Antoine de Bougainville in 1768 and British captain Jameis Cook in 1774, responsible for mapping the archipelago and naming it the New Hebrides.
They were followed then by French and English missionaries, sandalwood traders, and black birders in 1870 when cheap labours were needed or the sugar-cane industries of Fiji and Queensland, nickel mines in New Caledonia and coconut plantations of Western Samoa. Many of the people would never return home.
And as it happened to many other civilizations, the Vanuatu natives were also severe affected by diseases brought by missionaries and blackbirders such as Cholera, measles, smallpox, influenza, pneumonia, scarlet fever, mumps, chicken pox, whooping cough and dysentery. As it is expected, these native people had no contact before with those diseases and because of that no resistance to them. This lead to an extermination of the people from about one million in the early 19th century to 41.000 in 1935. Today the population is 292.000
To protect the interests of mainly British missionaries and french planters in 1906 France and UK created a condominium witch is in international law, a political territory in or over which multiple sovereign powers formally agree to share equal dominium.
And this lead the island to be a major allied base during World War 2 when the Americans after a stealthy attack against the Japaneses who were approaching Vanuatu took over and built an entire infrastructure to support their introduced military population and the necessary equipment to wage a counter offensive. But despite everything, the 40s were calm years for the native New Hebrideans since they never really experience the horrors of Japanese occupation.
Questions remarking land ownership became a major concern for Vanuatu people, because land was a commodity for Europeans, but from the perspective of Ni-Vanuatu, that was not something that could be owned and it could not be sold since It is held in trust by families, from one generation to the next but at that time more than one-third of the New Hebrides continued to be owned by foreigners.
This was the spark they needed to fight for the independence and after some 74 years of joint "Condominium" rule between Britain and France, Vanuatu finally received its independence on the 30th July 1980 thanks to Anglican minister Father Walter Lini, who was the leader of Vanua'aku Party sending a petition for independence to the UN in 1974 and gaining the elections of 1979 after the condominium authorities set up an assembly that allowed minority parties to govern until the first-ever election in November 1979.
Today The Republic of Vanuatu is an independent parliamentary democracy, with 52 members of Parliament, for which general elections are held every 4 years.
VANUATU AND CORONAVIRUS: HOW'S IT DOING?
Glad you ask. There is not a single case of coronavirus in Vanuatu so far, but still vulnerable, if strict measures are not adopted. It, however, continues its surveillance.
There are five public hospitals, and one private hospital with 27 health centers located across the islands and more than 200 aid posts in more remote areas. The two major referral hospitals are located in Port Vila and Luganville in the country.
The country has imposed coronavirus restrictions by a State of Emergency preventing international travelers from entering the country, and as you know its economy is heavily dependent on tourism that is being extremely affected by those necessary restrictions alongside last month's Cyclone Harold where Approximately a third of Vanuatu's population was said to have been impacted by the storm across seven islands.
Officials have banned foreign aid workers from entering the country to help because of fears on coronavirus.
Vanuatu and the Solomon Islands are two of very few countries in the Pacific Region without any Coronavirus cases yet. Nearby neighbor countries including Australia, New Zealand, New Caledonia (18), Fiji (18) and Papua New Guinea (8)have confirmed coronavirus cases among their populations.
Author:
===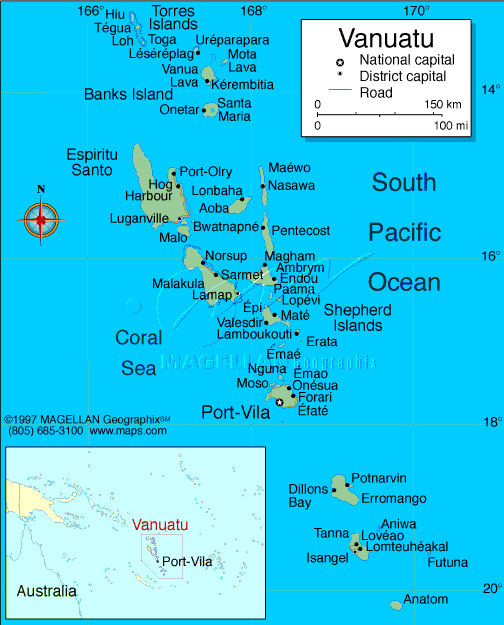 ===
The Myth of the "First Climate Refugees"—Population Movement and Environmental Changes in the Torres Islands (Vanuatu, Melanesia)
format_quote Cite Switch to French
Introduction
Notes
===
The chief fighting for an indigenous Vanuatu nation
As the Turaga Nation leader awaits trial, his life-long self-determination and economic movement is now floundering.
By Edward Cavanough - 26. August 2017
Chief Viraleo Boborenvanua is photographed in Port Vila where he is on bail awaiting trial [Edward Cavanough/Al Jazeera]
Pentecost Island, Vanuatu – In the slums of Vanuatu's capital Port Vila, Chief Viraleo Boborenvanua awaits trial on bail.
The middle-aged chief spends his days processing kava root, an intoxicant experiencing an international boom, tending to a small taro plantation and dreaming of a triumphant return to his village of Lavatmengamu – the de-facto capital of the Turaga Nation of which he is the leader.
"All of Vanuatu will turn out to greet me," he laughs, prompting smiles from his supporters who have gathered in front of his temporary residence in Port Vila.
In December 2015, police arrested Chief Viraleo and nine other men in Lavatmengamu – a small and isolated settlement located on Vanuatu's Pentecost Island – and brought them to the capital to stand trial on charges including burning property in a neighbouring village.
A few days before their arrest, fishermen from that village entered Lavatmangamu's coastal territory to harvest sea cucumber from the reef, invoking the chief's ire.
"I summoned them to a meeting and gave them three options: they could either pay a fine to make amends … or they could leave, and be banished from the community. If not, I'd be forced to take actions," Viraleo says.
Eyewitnesses told Al Jazeera how villagers, including children and pregnant women, ran into the jungle while their homes burned. Violence of this kind is unusual on the island.
Turaga Nation's coat of arms on display in Lavatmengamu; the pig's tusk features prominently [Edward Cavanough/Al Jazeera]
Viraleo doesn't deny the allegations. He simply says his response to the territorial encroachment was legal under "kustom" law – a traditional form of governance dictated by chiefs, and recognised in Vanuatu's constitution.
He believes the charges are politically motivated and designed to halt his controversial movement – a multifaceted lifelong project that has seen him devise an alternative currency – the Tuvatu– which is pegged to traditionally valued pigs tusks, invent a script for his native Raga language, and declare his corner of Pentecost the "Turaga Nation". But with the removal of Viraleo from its base in Pentecost, his movement, which emerged in 1983 as a response to generations of French and British colonial influence, is now floundering.
The kustom economy: a distant revolution
Northern Pentecost is rarely visited by outsiders. Its one outlet to the world is a grass landing strip visited by two light aircraft each week – if the weather holds.
The south receives more visitors, particularly seasonal day-trippers who come to see its famous land-diving ceremony – a traditional form of bungee jumping.
Lavatmengamu, in the northeast, is particularly remote. Hours from the airstrip, only the sturdiest of vehicles can descend the mud track to the village. Despite being a coastal settlement, accessing Lavatmengamu by boat is challenging, with the shore blocked by reefs and only a handful of entry points.
It is here that Chief Viraleo has pursued a project that aims to harness Pentecost's traditional economy with the objective of ultimately enabling his people to prosper.
Viraleo's Tuvatu currency – which has not yet been printed – is pegged to the value of pigs' tusks and intends to be a paper representation of Pentecost's traditional economy. It is designed to be exchanged with recognised currencies in Vanuatu and elsewhere in the world.
In Pentecost, and across Vanuatu, the pig's tusk is a traditional symbol of wealth, still widely used as a means of kustom exchange throughout rural communities. Tusks can take 10 years to grow and are recognised to be worth at least 18,000 Vatu (about $150). While many commodities, such as food and clothing, are grown and produced within local communities, tusks are still regularly used to pay for property, school fees, debts, and celebrations, such as weddings. Viraleo's hope is that Pentecost Islanders will one day use Tuvatu to buy necessities, such as medicine and basic building materials, from formal economies.
Much of Vanuatu retains a subsistence agricultural lifestyle that generates little recognised wealth. For the hard-working but income-poor citizens of Vanuatu, the Western economic system brought by foreign powers simply doesn't deliver. For many, Viraleo's idea of a currency that values a traditional means of exchange in a way that Vanuatu's official currency, the Vatu, cannot, has found fertile ground.
Birth of a dissident
In 2001, in a United Nations indigenous peoples conference in New York, Viraleo first declared his homeland Turaga Nation, catching the attention of Vanuatu's government.
"Ever since I went to New York … the government have been keeping tabs on me, seeing me as almost a dissident," Viraleo says.
Viraleo's agenda has caused some authorities in Port Vila to be nervous. The Reserve Bank of Vanuatu has gone so far as to announce possible legal action against Viraleo, should he begin trading with his currency. His movement bears the hallmarks of a genuine separatist push by promoting its own currency, education system, language and legal framework as a means to fill a perceived governance vacuum across rural Vanuatu.
"The government here in Vila only really takes care of 20 percent of the population. It takes care of the 20 percent who are living in town and have jobs, but the 80 percent living in rural areas … they have their local chiefs, but there [is] no central government to take care of them," Viraleo argues.
Hilaire Bule, the spokesman for Prime Minister Charlot Salwai, says Viraleo has little support on Pentecost. If he is acquitted "only his village will celebrate his return", Bule says.
While the Constitution recognises kustom law and commerce within Vanuatu, Viraleo's Tuvatu has "no legitimacy as a genuine form of currency", he says.
A Pentecost Islander whose property was destroyed in the fire, who did not want to give their name for fear of retribution, says some neighbouring villagers fear the chief's return and are critical of the "slave-like" devotion he demands of others.
Some of Viraleo's co-accused have pleaded guilty and in their defence said they have felt influenced and threatened by the chief, reported Vanuatu's Daily Post.
Even so, support for Viraleo is apparent.
Hilda Lini, Vanuatu's first female MP and former health minister, is a long-time supporter of Viraleo and the Turaga Nation, and has provided accommodation and legal counsel for his legal struggle. In north Pentecost, Viraleo has inspired devotion. Norris, 18, a student from Laone, a village in Pentecost's far northwest, walked eight hours each day to Lavatmengamu to learn from Viraleo.
Tony Wilson, editor of the Vanuatu Independent weekly newsmagazine, believes Viraleo "has polarised" the local Vanuatu community, highlighting an old fissure between those who advocate for kustom law verses those who are in favour of the Western system of governance.
Lavatmengamu falls quiet
With its leader indefinitely awaiting trial in Port Vila, Lavatmengamu's activity has ground to a halt, and the village feels almost abandoned.
Its population, once in the hundreds, now only numbers a few dozen. My guide in Levatmangamu says most inhabitants deserted the village after Viraleo and his men were arrested.
Before the incident, scholars from all over Vanuatu came to train at the kustom school and learn from the chief.
Today, Viraleo's classroom is empty. On the chalkboard, notes from the last lesson are fading. A kustom bank, reportedly housing billions of Vatu worth of pigs tusks, is closed so long as the chief's handcrafted timber throne sits empty. And the Tuvatu remains just a dream, rather than the beating heart of a kustom economy.
The chief concedes his movement has lost all momentum as he fights to clear his name. He says since his arrest, "all the work that I have been doing in Lavatmengamu has stopped."
Viraleo tells Al Jazeera he will defend himself in court, and is optimistic his acquittal will come soon. But his prosecution seems certain from the government's perspective.
"You cannot take revenge … you cannot take national law or kustom law into your own hands. That is what Viraleo was doing," Bule says.
As Viraleo's future remains in question, so too does the future of his kustom movement, the Turaga Nation – and his dream of Vanuatu prospering off the back of its traditions.
SOURCE: AL JAZEERA
===