UPDATE 28. December 2021: After the battle was won Reuters and Amnesty International wake up - Court halts Covid vaccination requirement in Kenya
UPDATE 23. Dezember 2021: Kenyas MOH Maintains Covid-19 Vaccination Proof Mandatory to Access Public Spaces
ICYMI: Kenya: Vaccine Requirements Violate Rights + Kenya's Covid vaccine mandate is premature
PROLOGUE: It is relieving and gives hope to realize that the Republic of Kenya has an independent judiciary and honest judges like Justice Antony Mrima, who sticks to the constitution - unlike judges even in European countries like Germany, who were coerced by corrupted governmental officials to impose the Great Reset and the injection craze by targeting the people with horrific corona measures and a potentially deadly and not approved gene-alteration technology or blood-clot causing injections based on monkey or aborted human fetus cell-lines by foce or coercion.
Kenya's High Court suspends mandatory COVID vaccination order
Judge suspends government directive pending case hearing filed by a businessman who termed it a gross violation of the constitution.
Kenya has fully Covid-vaccinated only 3.2 million people, or 12 percent of the adult population [File: Baz Ratner/Reuters]
By AlJazeera - 14 December 2021
Kenya's High Court has suspended a government order to prevent those who are not fully vaccinated against COVID-19 from accessing services and entering public places such as national parks, bars and restaurants.
The country announced last month it would require people to show vaccination certificates from December 21 to access in-person government services, including hospitals, schools, tax and immigration offices.
But on Tuesday, High Court Judge Antony Mrima suspended the order pending a hearing of the case filed by a businessman who termed the directive "tyrannical" and a gross violation of the constitution.
Campaigners, including Human Rights Watch (HRW), have criticised the directive as discriminatory and urged the government to abandon the plan, which also requires visitors from Europe to provide proof of full vaccination.
"While the government has an obligation to protect its people from serious public health threats, the measures must be reasonable and proportional," HRW said on Tuesday.
"Requiring proof of vaccination to access public services may act as a powerful incentive for people to get vaccinated, but the way it is carried out should also account for the numerous reasons that a person may not be able to receive the vaccine in time," the rights watchdog added, noting that there was not enough stock to vaccinate all adults before the deadline.
Last October, President Uhuru Kenyatta announced the lifting of a nationwide curfew that had been in place since March 2020.
"It is now time to shift our focus from survival to co-existing with the disease," he said at the time.
Kenya has fully vaccinated only 3.2 million people, or 12 percent of the adult population, according to official figures, well below the government target of 10 million by the end of 2021. Its target is to vaccinate 27 million people by the end of 2022.
But Health Minister Mutahi Kagwe defended the order on Sunday, saying it was the government's duty to protect the rights of the vaccinated from exposure to infection.
"This is even more critical with the emergence of the Omicron variant. Experts have warned that it is more infectious than previous forms of the virus," Kagwe said.
Kenya has recorded a total of 256,484 coronavirus cases, of which 5,349 have been fatal.
===
After the Battle was won Reuters and Amnesty International wake up
Court halts Covid vaccination requirement in Kenya
By Reuters 28. December 2021
A Kenyan court has temporarily halted the government's plan to require Covid-19 vaccination for access to public services until a petition challenging it is heard and ruled upon, court documents seen by Reuters showed.
Last month Health Minister Mutahi Kagwe announced all residents would have to show proof of vaccination by December 21 to be able to access all public services in person.
The requirement affected a range of public services including schools, transport, immigration and other state offices, as well as hotels, bars, restaurants, national parks and wildlife reserves.
On Tuesday however, Antony Mrima, a high court judge in the capital Nairobi, issued a temporary order halting implementation of the mandate pending a legal decision on a petition filed by a Kenyan declaring the move "unconstitutional".
"Yes, Justice Mrima has halted the mandatory Covid-19 vaccination (requirement)," Harrison Kinyanjui, a lawyer for the petitioner, a businessman, told Reuters.
Directives making vaccination mandatory have split public opinion globally. Some politicians and citizens say such measures infringe on personal choice and others say they serve to protect the public. Rights group Amnesty
International has criticised the Kenyan move as unrealistic and flawed. Because the East African country still has low vaccination rates, Amnesty said making the shots mandatory would deprive millions of people of their ability to earn a livelihood and access vital services.
— Reuters
===
PROLOGUE: Does Kenya's cabinet secretary for health, Mutahi Kagwe and his staff at the Ministry of Health (MoH) believe they are above the law, just because they feel backed or pushed by the World Health Organization (WHO)? The WHO is one of the most corrupted of the UN agencies and financially fully depending on vaccine investor Bill Gates, who rips off billions from these drives. The High Court in India already opened a case of murder charges against Bill Gates and in Canada, South Africa and other countries government official are meanwhile dragged to the docks for crimes against humanity and murder in these corona crimes. Already the corona measures imposed on the order of the World Economic Forum (WEF), the EU and the UN banksters IMF and WorldBank have brought the vital tourism industry in Kenya to its knees with thousands of jobs lost and billions of investments going to the drain.
Kenya: MOH Maintains Covid-19 Vaccination Proof Mandatory to Access Public Spaces
By Bruhan Makong - 23. December 2021
Nairobi — The Ministry of Health has maintained that COVID-19 vaccination proof will be mandatory in all public places including bars, hotels, parties, conferences, sports, supermarkets as well as when seeking government services.
The announcement on Wednesday came a day after the lapse of the December 21 deadline set by the health ministry as part of a radical plan to compel more Kenyans to get inoculated.
World Health Organization Africa (file photo).
Health Cabinet Administrative Secretary Mercy Mwangangi said the move is meant to cushion Kenyans from contracting the virus in the wake of Omicron variant spread.
"In public places, all persons must show proof of vaccination for admission into National Parks and Game reserves, hotels, bars and restaurants as well as use of public transport means including domestic flights, train and Passenger Services Vehicles," Mwangangi said.
She said that 3,328 people tested positive for the disease on Wednesday from a sample size of 11,197 tested within 24 hours with positivity rate of 29.7 per cent.
Mwangangi added that the country has received 23 million doses of vaccines today adding that the health ministry had managed to dispense 9.2 million vaccines.
"Over 5.4 million people aged 18 years and above have received their first dose, while 3.7 million of those aged 18 years and above are fully vaccinated," she said.
She added that they have also managed to vaccinate 13,845 people aged between 15 to 18 years with the Pfizer vaccine for their first dose.
"With the increase in infections following the onset of Omicron variant, we still find those vaccinated performing better against the disease. This means we need all adults in the country vaccinated in the shortest time possible to ensure we have many people protected against severe disease," she added.
The CAS added that all visitors, tourists, travelers from Europe, must be fully vaccinated and show proof of vaccination before entry into the country.
Mwangangi said that the new guidelines have been developed to guide public interaction and operation at public facilities in line with the National Emergency Response Committee on Coronavirus (NERCC) recommendations adding that the guidelines may be reviewed depending on COVID-19 disease trends globally and within the country.
"I want to state that we know while vaccines play a major role in this fight against Covid-19 disease, however they cannot be used in place of the other measures. We therefore continue to appeal to our people to ensure they strictly adhere to the containment measures that we have advised," she said.
"This includes wearing of face masks at all times while in public places, maintaining social and physical distance, washing of hands with soap and water or sanitize and avoiding all gatherings be they social or political," she added.
She however clarified that vaccination is not mandatory but added that if any Kenyan wants to enjoy public interactions or services, they must be inoculated.
Acting Health Director General Patrick Amoth who also spoke said that omicron COVID-19 variant is currently the most predominant in the country.
Amoth stated that the country enhanced surveillance along all the points of entry in the country since the Omicron variant was first reported in South Africa.
"We are still continuing with the surveillance system and it is based on that fact that its high transmissibility due to the constellation of mutations that made it be classified as a variant of concern because of increased potential of transmissibility," he said.
Amoth said that to prevent further spread Kenyans should get vaccinated and adhere to all the health guidelines.
Kenya confirmed the presence of the first-spreading but less fatal variant on December 15 when the Health Ministry reported three cases of the Omicron variant from three travelers from South Africa; two Kenyans, and a South African national.
===
ICYMI:
Kenya: Vaccine Requirements Violate Rights
By HRW - 13. December 2021
(Nairobi) – Kenyan authorities should amend measures requiring everyone seeking government services to be fully vaccinated to avoid undermining basic rights.
The proposed measures, announced less than a month ago, will go into effect on December 21, 2021. Given that approximately 10 percent of adults in Kenya had been vaccinated by the end of November, based on Health Ministry figures, the requirement risks violating the rights to work, health, education, and social security for millions of Kenyans.
A nurse prepares a dose of the AstraZeneca Covid-19 vaccine at Kenyatta National Hospital in Nairobi, Kenya, March 5, 2021. © 2021 AP Photo/Ben Curtis
"While the government has an obligation to protect its people from serious public health threats, the measures must be reasonable and proportional," said Adi Radhakrishnan, Africa research fellow at Human Rights Watch. "Vaccination coverage hinges on availability and accessibility, and the government's new measures could leave millions of Kenyans unable to get essential government services."
On November 21 Kenya's cabinet secretary for health, Mutahi Kagwe, announced that beginning December 21, authorities will require anyone seeking government services to provide proof of full Covid-19 vaccination. The services affected will include public transportation, education, immigration, hospitals, and prison visitation. Proof of vaccination will also be mandatory for entering national parks, hotels, and restaurants.
Kenya does not have a sufficient supply of Covid-19 vaccines to ensure that all adults can be vaccinated by the Health Ministry's deadline, as a result of a lack of doses stemming from vaccine inequities and uneven global distribution.
Kenya's vaccination campaign began in March prioritizing health workers, teachers, security personnel, and people over the age of 58. Eligibility expanded to all adults starting in June. Currently, AstraZeneca, Moderna, Pfizer, Johnson & Johnson, and Sinopharm vaccines are available in Kenya. However, Health Ministry data indicates that there is a limited supply. Kenya, with an estimated adult population of 27.2 million and a total population of 55 million, has received approximately 23 million doses as of December 11 since the start of the vaccination program.
People wait to register for the first injection of the Oxford/AstraZeneca COVID-19 vaccine during the launch of a vaccination campaign, at the Kenyatta International Convention Centre in Nairobi, Kenya, April 21, 2021. FILE - Photo
Kenya, like other low- and middle-income countries, especially in Africa, has struggled to access enough vaccines for their populations. More than 80 percent of the world's vaccines have gone to G20 countries, whereas low-income nations have received just 0.6 percent of all vaccines, as the World Health Organization (WHO) reported. Kenya received just 1.02 million doses of the AstraZeneca vaccine in March to begin the vaccination program for its adult population of 27.2 million.
The vast majority of vaccines have not been distributed equitably throughout the world, as reported, due to concentration of manufacturing capacity in a few countries, and a refusal by the nations and pharmaceutical companies that developed the vaccine to share vaccine technology with other capable manufacturers and relevant WHO technology pools.
UN Human Rights experts, including the special rapporteur on the right to health, Dr. Tlaleng Mofokeng, criticized this vaccine hoarding behavior by wealthy nations. The experts stated that "there is no room for nationalism in fighting this pandemic. This pandemic, with its global scale and enormous human cost, requires a concerted, human-rights based, and courageous response from all States." The experts also expressed concerns that some governments are trying to secure vaccines only for their citizens, which they said would be counterproductive to the goal of mass immunization.
The November 21 Kenyan vaccine requirement announcement does not provide details of how these new measures will be carried out and enforced nor does it provide alternative procedures for those who are ineligible for vaccinations or have a medical exemption, further risking arbitrary denial of access to services. When asked for additional details, Minister Kagwe stated "[a]s much as we will enforce these measures, accountability on implementing these measures will lie on individuals."
Kenyan media have reported concerns among Kenyans about the government's decision to issue its directive with just a one-month notice. According to a Frequently Asked Questions Guide on Covid-19 vaccinations published by the Health Ministry, the requirement to be considered fully vaccinated depends on the number of doses required for the type of vaccine used.
The majority of vaccines currently available in Kenya require two doses for full vaccination, with the second dose administered 4 to 12 weeks after the first, depending on the type of vaccine. So, it is likely that even people who get their first shot by the December 21 deadline will still face restrictions.
The Kenyan government has stated that the new policy aims to persuade more people to receive vaccines. "It's becoming increasingly apparent that as countries battle the pandemic, a lot more emphasis is being placed on the need to have more and more people vaccinated," Minister Kagwe said in the policy announcement.
Under international human rights law, the Kenyan government has a duty to ensure the right to health for everyone, without discrimination. It should promote vaccination by providing transparent information on the benefits and risks of the vaccine to a person's health. Requiring proof of vaccination to access public services may act as a powerful incentive for people to get vaccinated, but the way it is carried out should also account for the numerous reasons that a person may not be able to receive the vaccine in time, Human Rights Watch said.
A reasonable vaccination requirement policy that is proportionate to the stated public health purpose should make accommodations so that unvaccinated people may still get essential services such as health care, without endangering themselves or others.
The Kenyan government's human rights obligation to ensure that Covid-19 vaccines are available and accessible to everyone is severely undermined by the failure of high-income governments to collaborate globally and share technology to ramp up vaccine production. For over a year, efforts to promote equitable access to Covid-19 vaccines and therapeutics by waiving provisions of the Agreement on Trade-Related Aspects of Intellectual Property Rights ("TRIPS") have been blocked by high-income nations.
All governments have obligations to cooperate internationally, not to interfere with other countries' ability to fulfill human rights obligations, and share the benefits of the scientific research they fund, Human Rights Watch said.
The Kenyan government also has an obligation to ensure that any restrictive policies or measures do not arbitrarily bar people from accessing essential services or from meeting their basic needs. The right to health includes an obligation to prevent and control epidemic disease, for which widespread vaccination is an important tool. But the right to health applies to everyone, regardless of their vaccination status. Vaccine mandate should be designed with careful attention to social, political, and economic barriers people may face; including vaccine availability and accessibility issues.
"Although vaccine mandates may be useful, they ought to be implemented within a broader public health strategy that emphasizes accessibility of vaccines and other preventive measures for Covid-19," Radhakrishnan said. "A vaccine mandate should not arbitrarily create undue burdens for any population group, or disproportionately infringe on human rights."
===
Kenya's Covid vaccine mandate is premature
By Kyobutungi - 07. December 2021
Is Kenya's decision on mandatory vaccinations the right move? Vaccination mandates are premature in my view. The country has struggled for many months to have adequate and freely available vaccine doses. The supply of vaccines has dramatically improved in the last few weeks and more doses are expected before the end of the year.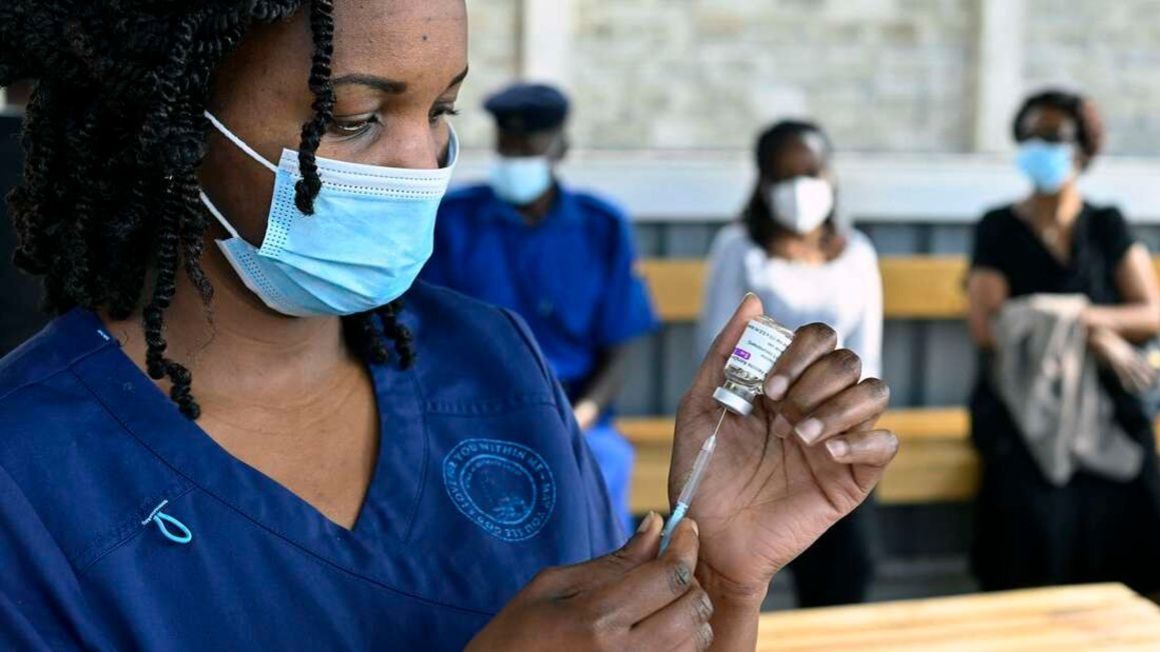 But even with this improved supply, it is not yet easy for anyone who wants a vaccine to get one. There should be vaccination centres in every corner of the country that are accessible at a time that is convenient and at a location that does not require one to spend a lot of time or money to get there.
It is only after vaccines are freely available to everyone whenever they want them over a sustained period of time that the government may consider mandates. Some people might not be vaccinated because they have not had the opportunity.
This could be due to the nature of their work, or because there are no vaccines where they live, study or work. It might also be that some have not given it much thought yet.
What this means is that mandates should be considered only when all the geographical, financial and cultural access issues have been addressed.
Mandates should be a last resort because they create resistance and feed into narratives about vaccines having been developed for nefarious reasons.
They are also more likely to punish people who are not privileged enough to have enough information, time and money (such as for transport) to be vaccinated.
How do you rate Kenya's Covid-19 vaccination campaign?
There are different ways of looking at this. Kenya has done well in vaccinating its priority population of healthcare workers. However, based on the percentage of the whole population fully vaccinated, Kenya is performing worse than some other countries on the continent.
Another disturbing picture emerges when you dig a bit deeper. There is a huge discrepancy between counties. Nairobi County, which has about 10 percent of the total population, accounts for about one-third of all the adults fully vaccinated in the country.
It has a full vaccination coverage of 25 percent while some eight counties have less than 3 percent of their adult population fully vaccinated.
What about opening vaccinations to those aged 15 to 18?
A huge proportion of African countries' populations are young people. In Kenya, the population below 15 years is about 40 percent. Those between 15 and 19 make up another 11 percent of the population.
Kenya cannot achieve herd immunity without vaccinating its younger population. Since there is a vaccine approved for children below 18 years, it makes sense that the government would want to use that to increase the proportion of vaccinated people on the path towards achieving herd immunity.
Secondly, while younger people are at comparatively lower risk for severe disease, hospitalisation and death, they are not completely risk-free.
Young people also have intense social interactions in schools or sports activities or employment or while socialising. They are also a link to their families and communities.
A school-based approach may mean that a large percent of this population can be easily reachable.
It is therefore important to vaccinate this population, to reduce transmission at the population level and inch towards herd immunity and lower even further the residual risk for infection, severe disease and death in the younger age groups.
Having said that, the government needs to have a targeted communications campaign. For some time it has focused on priority groups that presumably were at high risk, so a shift towards population groups with perceived low risk of the disease needs to be carefully communicated.
The disadvantage of starting vaccinations in this population without adequate targeted communication is that there may be hesitancy driven by strong narratives about a low risk of severe disease and a high risk of complications from the vaccines in younger people. While this is false, it's a narrative that needs to be countered.
Has Kenya done enough to meet the targets it has set?
There are some indications that the rate of vaccine uptake has increased in the last few weeks. This is driven by greatly improved supply, the impending mandates, the expansion of the eligible groups (the health ministry expanded eligibility to 15 years and above a few weeks ago), and possibly news of the Omicron variant.
The government needs to do everything to increase uptake. For example, it should have customised strategies for different segments of the population. These would target people in highly vaccinated counties like Nairobi who are eligible and still unvaccinated.
Another would address people in poorly vaccinated counties who wish to get vaccinated but have not had the opportunity.
Author:
Kyobutungi is Executive Director, African Population and Health Research Center
ALSO READ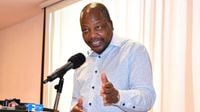 Kenyans face fresh Covid-19 controls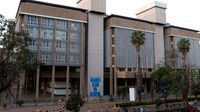 CBK shrugs off new Covid variant fears, retains rate