UPDATE 04. April 2021: Emergency Broadcast! World Shocked By SPARS 2025-2028 Document
UPDATE 02. April 2021: Dr. Yan: Covid-19 is a Chinese Military Bioweapon That Can Be Used More Than Once
PROLOGUE: Clear Demand: Lock and freeze immediately all Chinese assets worldwide for the compensation of all people damaged by the global disaster !!! The final evidence provided below adds to 21 already proven facts: Covid-19 Was Planned for New World Order - China must be held accountable and others - like the USA, France, Canada, Italy, Germany et al. - who colluded in these crimes against humanity must be brought to justice too. All acting heads of government of the 196+ states of the UN (United Nations) who do not support these demands must themselves be automatically brought before the International Criminal Court (ICC) immediately as war criminals and held responsible for their collaboration in the current crimes against humanity.
ICYMI: Dr. Robert Redfield, Former CDC Director, Says He Believes Virus 'Escaped' From Lab In Wuhan
CHINA DEVELOPED SARS-CoV-2 AS NANO-WEAPON SINCE 15 YEARS
- Internationally binding Nano-Weapon Convention demanded -
The nano-bio-chemical contagion SARS-CoV-2 and also the widely unknown SARS-CoV-3 is worked on in China since at least 2007 - without international oversight, control or scrutiny.
By Venatrix Fulmen - 29. March 2021 - Deutsche Version -
At the time the World Health Organization (WHO) finally released the information they had received from China concerning an outbreak of a contagious respiratory disease, they called the pathogen at first Novel Coronavirus and dubbed it "2019-nCoV" on 21. January 2020. They based this on a quickly published study from China, which had been investigating patients with pneumonia, whereby a SARS-like coronavirus was allegedly isolated by Chinese scientists, who called their group 'the China Novel Coronavirus Investigating and Research Team'. From 20. January 2020 onward fear was spread but no true background information.
For several weeks this terminus '2019-nCoV' was then used for the vector of the very fast spreading disease outbreak until the WHO called a special session in Geneva, identified the contagion as SARS-CoV-2 and baptized the disease it causes as CoViD-19 - short for 'Corona Virus Disease 2019' or as commonly written today: COVID-19.
But, was this the first time insiders and specialists had heard of SARS-CoV-2?
The answer to this question can now be given by stating a clear NO and it must be assumed that at the meeting in Geneva those with a deeper knowledge in the virus and bio-weapon research fields advised that the contagion could under no circumstances be called "novel" in any way. Right they were and they may have even revealed a bit more about their expertise and what is going on concerning SARS in the secretive weapons-labs of the world. These whispers might have triggered the first big fear-response that made it to the politicians and scientists the world over and via mainstream- and gutter-press to the public.This fear was then only right for those who wanted to create an economic crisis and was also worked out in detail by government psychologists in their consulting papers - even for media control.
SARS-COV-2 Research - was conducted since at least 2007 in China and published in 2008
Indeed, it is even not really hidden, but at least since 2007 research on - among others - specifically the severe acute respiratory syndrome causing coronavirus types SARS-CoV1 and SARS-CoV2 was conducted in China. The evidence is given below.
Since it was done with at least co-funding provided by the European Union (EU), also Brussels and thereby all the EU member-states must or should have been aware of these facts. Cross-references certainly can and will be traced at the EU. (Whistle-blowers can drop leaked information - also anonymously - by email to a relatively secure mailbox )
In public, however, nobody raised the necessary questions so far or challenged the obvious lies peddled by the WHO or the governmental narratives on the whole timeline, though COVID-19 related patent registrations were revealed to have been filed pre-2019 and official test-kit ordering platforms for COVID-19 tests were found and still can be found on the internet - all with dates long ago and years before the actual spill and outbreak of the SARS-CoV-2 happened in 2019/20 that was declared "novel" by the culprits.
This clearly shows that the whole complex in terms of research and development started much earlier than the CCP-paid WHO, while still maintaining the 'animal-origin' and 'animal-pathway' lies, the governments and certain deeply involved corporations want the citizens of all and specifically the severely affected countries to know. Interestingly most of those in charge of lockdown orders or other draconian measures imposed with medical-martial law can often not even keep track of the variants and mutations.
Consequently, and because even the recent and long-overdue WHO-mission to Wuhan in China did not reveal the slightest bit of evidence concerning the true origin of the outbreak, it once again must now not only be demanded to engage a truly independent investigation, but an International Tribunal in a similar form as the NUREMBERG TRIALS must be constituted and set in motion to reveal the truth and punish the culprits.
This has to be done also to prevent any similar or even worse pandemic, which seems to be not so far off, because the Chinese researchers already since 2007/8 are experimenting also with a potential pathogen classified already as SARS-CoV3 - as the peer-reviewed study cited below reveals. The peers therefore must likewise be questioned what this is all about.
To let truth and justice prevail - with a fully fledged tribunal - and to come subsequently to more severe punishments for those engaged in gain of function or outright illegal bioweapon research that has terribly gone wrong or for those responsible for the subsequent crimes against humanity - ranging from cover-ups to strictly prohibited genome experiments on living humans without their consent - is more important than a new, toothless United Nations (UN) treaty that aims at just streamlining international 'vaccine' distribution or pandemic response-cost sharing. That elected heads-of-state - as B. Johnson, A. Merkel and E. Macron - can even hold consultations on such treaty, while a known war-criminal is still head of the WHO can only be interpreted in one way: The syndicates fostering and promoting crimes against humanity hold people in highest positions in their grip. Passages of secret contracts between Big Pharma and governments like Israel and Italy already have been revealed and proof the crimes as well as their deep entanglement in highly corrupt arrangements.
What is needed is not a UN treaty on global governance collusion against the people, but what is needed urgently is an internationally binding convention to outlaw nano-weapons, since the Biological Weapons Convention as well as the Chemical Weapons Convention are outdated, in many cases of modern nano-weapon development not applicable and toothless.
Spread and dissemination of different SARS-Cov-2 variants spring 2020
SARS-CoV-3 ?
"I have never heard of SARS-CoV-3" most readers will say - be they scientists or lay-wo/men - but alas the admission by the Chinese researchers is there in the open and known, though the strain is not yet reflected on NextStrain. The latter most likely only because the SARS-CoV-3 strain seems not to have yet been accidentally spilled into the open or intentionally been released into the wild:
. 2008 May;46(5):1734-40. doi: 10.1128/JCM.02248-07. Epub 2008 Feb 27.

Yuxiang Wei 1, Changmei Yang, Baojun Wei, Jie Huang, Lunan Wang, Shuang Meng, Rui Zhang, Jinming Li
Affiliation
1Graduate School, Peking Union Medical College, Chinese Academy of Medical Sciences, Beijing, People's Republic of China.
Abstract
RNase-resistant, noninfectious virus-like particles containing exogenous RNA sequences (armored RNA) are good candidates as RNA controls and standards in RNA virus detection. However, the length of RNA packaged in the virus-like particles with high efficiency is usually less than 500 bases. In this study, we describe a method for producing armored L-RNA. Armored L-RNA is a complex of MS2 bacteriophage coat protein and RNA produced in Escherichia coli by the induction of a two-plasmid coexpression system in which the coat protein and maturase are expressed from one plasmid and the target RNA sequence with modified MS2 stem-loop (pac site) is transcribed from another plasmid. A 3V armored L-RNA of 2,248 bases containing six gene fragments-hepatitis C virus, severe acute respiratory syndrome coronavirus (SARS-CoV1, SARS-CoV2, and SARS-CoV3), avian influenza virus matrix gene (M300), and H5N1 avian influenza virus (HA300)-was successfully expressed by the two-plasmid coexpression system and was demonstrated to have all of the characteristics of armored RNA. We evaluated the 3V armored L-RNA as a calibrator for multiple virus assays. We used the WHO International Standard for HCV RNA (NIBSC 96/790) to calibrate the chimeric armored L-RNA, which was diluted by 10-fold serial dilutions to obtain samples containing 10(6) to 10(2) copies. In conclusion, the approach we used for armored L-RNA preparation is practical and could reduce the labor and cost of quality control in multiplex RNA virus assays. Furthermore, we can assign the chimeric armored RNA with an international unit for quantitative detection.
Figures
Similar articles
Cited by 17 articles
Publication types
MeSH terms
Substances
Related information
LinkOut - more resources
Full Text Sources

Other Literature Sources

Miscellaneous
===
===
===
UPDATES:
Emergency Saturday Broadcast!
World Shocked By SPARS 2025-2028 Document
By TAJS - 04. April 2020
A 2017 Johns Hopkins document details plans for Big Pharma global domination.
"This document is the holy grail. The key to defeating the globalist."
- Alex Jones
Here is a link to the SPARS Pandemic document. https://www.centerforhealthsecurity.org/our-work/Center-projects/completed-projects/spars-pandemic-scenario.html (see also below)
Here is a link to the SPARS Pandemic document. https://www.centerforhealthsecurity.org/our-work/Center-projects/completed-projects/spars-pandemic-scenario.html (see also below)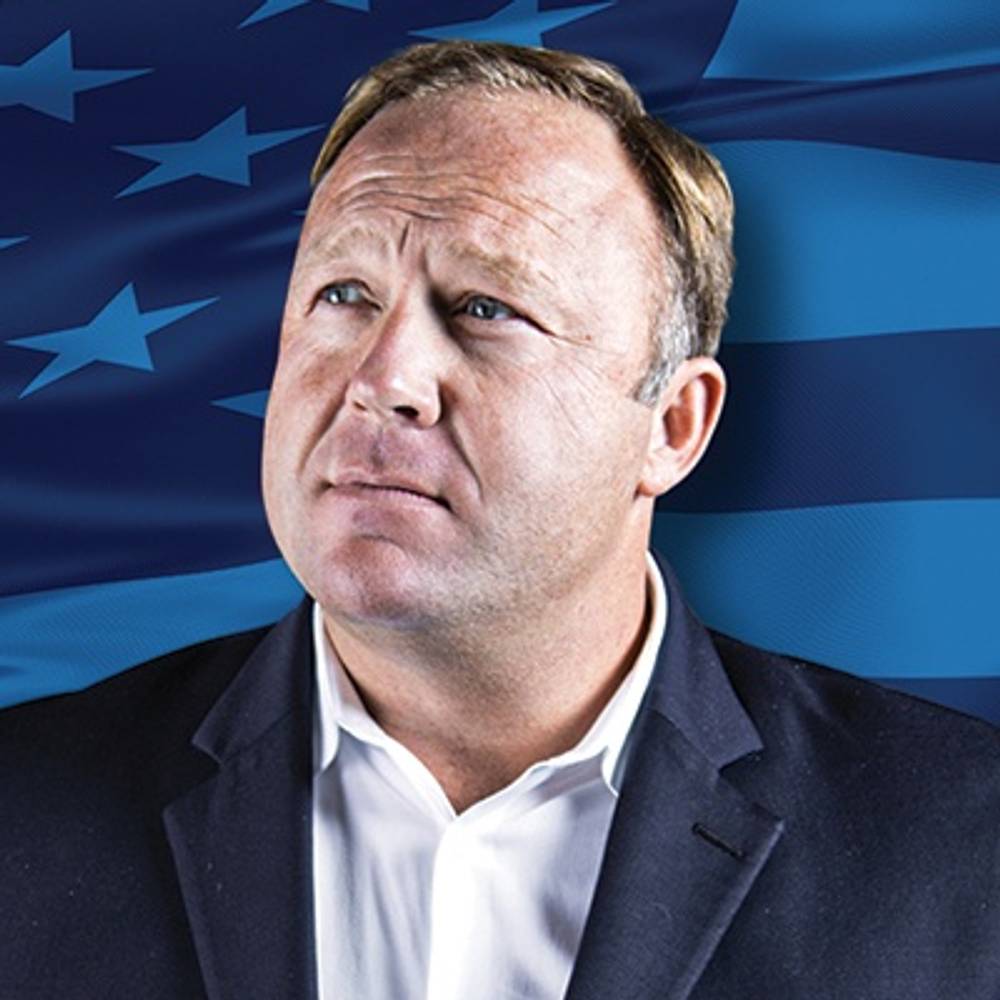 ---
Interesting to note that the SPARS comparison to COVID-19 was tweeted by Concept 211 on Dec 20, 2020.
READ THE WHOLE THREAT: As of today, it has not been deleted! https://twitter.com/concept211/status/1340866153737035776?lang=en

Pandemic (2025-2028) Remember #Event201 stimulating #COVID19
just weeks before the "outbreak"? Welcome to the next simulation from Johns Hopkins brought to you by
Written in 2017, it's difficult to determine if it's COVID or something "new"...
---
SPARS Pandemic Scenario
Focus area:
Emerging Infectious Diseases and Epidemics
The Center's SPARS Pandemic exercise narrative comprises a futuristic scenario that illustrates communication dilemmas concerning medical countermeasures (MCMs) that could plausibly emerge in the not-so-distant future. Its purpose is to prompt users, both individually and in discussion with others, to imagine the dynamic and oftentimes conflicted circumstances in which communication around emergency MCM development, distribution, and uptake takes place. While engaged with a rigorous simulated health emergency, scenario readers have the opportunity to mentally "rehearse" responses while also weighing the implications of their actions. At the same time, readers have a chance to consider what potential measures implemented in today's environment might avert comparable communication dilemmas or classes of dilemmas in the future.
The self-guided exercise scenario for public health communicators and risk communication researchers covers a raft of themes and associated dilemmas in risk communications, rumor control, interagency message coordination and consistency, issue management, proactive and reactive media relations, cultural competency, and ethical concerns. To ensure that the scenario accounts for rapid technological innovation and exceeds the expectations of participants, the Center's project team gleaned information from subject matter experts, historical accounts of past medical countermeasure crises, contemporary media reports, and scholarly literature in sociology, emergency preparedness, health education, and risk and crisis communication.
The scenario is hypothetical; the infectious pathogen, medical countermeasures, characters, news media excerpts, social media posts, and government agency responses are entirely fictional.
Project team lead: Monica Schoch-Spana, PhD
Project team: Matthew Shearer, MPH; Emily Brunson, PhD, associate professor of anthropology at Texas State University; Sanjana Ravi, MPH; Tara Kirk Sell, PhD, MA; Gigi Kwik Gronvall, PhD; Hannah Chandler, former research assistant at the Center
Date completed: October 2017
Resources:
---
===
Dr. Yan: Covid-19 is a Chinese Military Bioweapon That Can Be Used More Than Once
By Bannons War Room - 02. April 2021
Dr. Yan says the Wuhan lab theory is proven, and the virus is an unrestricted bioweapon created by the Chinese military that "can be used at any time, not only one time."
===
ICYMI:
Dr. Robert Redfield, Former CDC Director, Says He Believes Virus 'Escaped' From Lab In Wuhan
Dr. Robert Redfield
Former CDC Director Dr. Robert Redfield, who currently serves as a COVID-19 adviser for Gov. Larry Hogan, said recently he believes the virus originated inside a lab in Wuhan, China and "escaped."
Video Transcript
- One year into our coronavirus fight, it's still unclear how the pandemic started. But the former CDC director and current COVID advisor to Governor Hogan is pointing to China.
ROBERT REDFIELD: I still think the most likely etiology of this pathogen in Wuhan was from a laboratory, escaped.
- This is Robert Redfield sharing his opinion on CNN. We still don't know where the COVID-19 started, but Dr. Anthony Fauci says there are several possibilities. The World Health Organization is expected to release a full report soon about its findings.
In a statement to WJZ, the governor's office says, "As Dr. Redfield said, this is his personal opinion. When or where the pandemic started has no bearing on how we are dealing with it now, which is our focus."