UPDATE 09. May 2021: Great Reset: Digital Citizenship Required To Use Internet
UPDATE 04. May 2021: German domestic intelligence agency surveilling COVID-related protests
UPDATE 01. May 2020: Australia is test-case for totalitarian tracing apps: Queensland government makes COVID check-in app mandatory
UPDATE 24. April 2020: Dr. Michael Yeadon on Vaccine Passports: We Will be Standing at the "Gates of Hell"
UPDATE 12. April 2021: Video: DARPA Is Working On COVID Vaccine, Implantable Microchip 'To Detect Virus'
UPDATE 11. April 2021: 'That's Not Orwellian, THIS Is Orwellian': Aussies Mulling ID For Access To Facebook, Twitter, Tinder
UPDATE 03. April 2021: The Criminalization of Big Pharma, mRNA Vaccine Deaths and Injuries. EU Adopts "Digital Vaccine Passport" - Cancel the mandate of those EU parlamentarians who opted for the total surveillance plan!
UPDATE 02. April 2021: European Plans For 'Vaccine Passports' Were In Place 20 Months Prior To The Pandemic. Coincidence?
UPDATE 18. March 2021: Corona: 136,000 test results were unprotected online
UPDATE 02. March 2021: 'Freedom Bracelet' Tracking Device Launched As Alternative To Quarantine - This is definitely NOT freedom !!! - COVigilance in Israel
UPDATE 28. February 2021: Australia: The Covid Vaccine Police State Is Here
UPDATE 26. February 2021: As Predicted: Immunity Passports Are No Longer a Fantasy
UPDATE 18. February 2021: NGOs, emergency services, news blocked on Australian Facebook
UPDATE 17. February 2021: Reclaim Your Face: a call for European citizens to demand facial recognition ban + Civil society to U.S. Biden administration: halt facial recognition technology + The European Union should regulate AI on the basis of rights, not risks
UPDATE 27. January 2021:
Kenya's sneak attack on privacy: changes to the law allow government access to phone and computer data -
National Assembly must amend the Official Secrets Act to provide the necessary checks and balances and protect Kenyans' right to privacy.
UPDATE 08. February 2021:
Clubhouse app blocked in China, added to 'Great Firewall': users, activists
UPDATE 01. February 2021: Big Tech Is Controlling What You See Online
UPDATE 26. January 2021: Historic victory for privacy as dating app receives gigantic fine
ICYMI: Cell Phone Location Privacy + BRAVE REPORTER GOES OFF SCRIPT ON AIR - In an interview with a physician, a Canadian news reporter spills the beans about the real intentions of COVID-19.
Global Initiative for COVID-19 Vaccine Records
Analysis by Whitney Webb - 26. January 2021
STORY AT-A-GLANCE
Tech giants with deep ties to the U.S. national security state — Microsoft, Oracle and the MITRE Corporation — have partnered with health care companies to create the Vaccination Credential Initiative (VCI) to advance the implementation of digital COVID-19 vaccination records
The initiative is essentially built on a common framework of digital vaccination "wallets" called SMART Health Cards that are meant to "work across organizational and jurisdictional boundaries" as part of a new global vaccination-record infrastructure
SMART Health Cards are expected to include a person's complete name, gender, birth date, mobile phone number and email address in addition to vaccination information, though it is possible and likely that more personal information will be required as the initiative advances
While the push for combining digital identity with vaccination records and economic activity appears, superficially, to be the effort of various organizations and groups, the same individuals and entities appear time and again, pointing to a coordinated push to not only implement such a system but manufacture consent for such a system among the global population
Coercion is a built-in part of this infrastructure and, if implemented, will be used to modify human behavior to great effect, reaching far beyond just the issue of COVID-19 vaccines
Tech giants with deep ties to the U.S. national security state — Microsoft, Oracle and the MITRE Corporation — announced that they had partnered with several health care companies to create the Vaccination Credential Initiative (VCI) to advance the implementation of digital COVID-19 vaccination records.
According to a Reuters report, the VCI "aims to help people get encrypted digital copies of their immunization records stored in a digital wallet of their choice" because the "current system [of vaccination records] does not readily support convenient access and sharing of verifiable vaccination records."1
The initiative, on its website,2 notes that the VCI is a public-private partnership "committed to empowering individuals with digital vaccination records" so that participants can "protect and improve their health" and "demonstrate their health status to safely return to travel, work, school and life while protecting their data privacy."
The initiative is essentially built on a common framework of digital vaccination "wallets" called SMART Health Cards that are meant to "work across organizational and jurisdictional boundaries"3as part of a new global vaccination-record infrastructure.
The host of the VCI website and one of the initiative's key backers is the Commons Project Foundation. That foundation, in partnership with the World Economic Forum (WEF), runs the Common Trust Network,4 which has three goals that are analogous to those of VCI.
As listed on the WEF website, the network's goals are (1) to empower individuals by providing digital access to their health information; (2) to make it easier for individuals to understand and comply with each destination's requirements; and (3) to help ensure that only verifiable lab results and vaccination records from trusted sources are presented for the purposes of cross-border travel and commerce.
To advance these goals, the Common Trust Network is powered by "a global registry of trusted laboratory and vaccination data sources" as well as "standard formats for lab results and vaccination records and standard tools to make those results and records digitally accessible."
Another, and related, Commons Project Foundation and WEF partnership is CommonPass. CommonPass, which is also supported by the Rockefeller Foundation, is both a framework and an app that "will allow individuals to access their lab results and vaccination records, and consent to have that information used to validate their COVID status without revealing any other underlying personal health information."
Current members5 of CommonPass, including JetBlue, Lufthansa, Swiss International Airlines, United Airlines and Virgin Atlantic, are also members of the Common Trust Network. This overlap between the Commons Project Foundation/WEF partnerships and the VCI illustrates that the WEF itself is involved with the VCI, albeit indirectly through their partners at the Commons Project Foundation.
The Commons Project Foundation itself is worth exploring, as its cofounders, Paul Meyer and Bradley Perkins, have long-standing ties to the RAND Corporation, the U.S. Centers for Disease Control and Prevention and the International Rescue Committee, as noted by MintPress News.6
The IRC, currently run by Tony Blair protégé David Milliband, is developing7 a biometric ID and vaccination-record system for refugees in Myanmar in cooperation with the ID2020 Alliance, which is partnered with CommonPass backer, the Rockefeller Foundation. In addition, the ID2020 Alliance funds the Commons Project Foundation and is also backed by Microsoft, one of the key companies behind the VCI.
---
MUST READ ALSO:
... and credit cards, transit passes, and more. Under the guise of aiding the marginalized and protecting their civil liberties, despotic technocrats will be able to use digital IDs to control access ...
... legal process for addressing violations of European values. The EU Commission has stated that the Polish judiciary is under "the political control of the ruling majority. In the absence of judicial independence, ...
---
Wearable IDs for Your Health and Your Wallet
Overlap between digital vaccination records, promoted via initiatives such as CommonPass and VCI, and the push for a new global digital-identity system is no coincidence. Indeed, the developer of VCI's SMART Health Cards framework at Microsoft Health, Josh C. Mandel, noted in his overview presentation8 on that framework that digital identity is integral to the digital vaccination-record effort.
SMART Health Cards, as of now, are expected to include a person's complete name, gender, birth date, mobile phone number and email address in addition to vaccination information, though it is possible and likely that more personal information will be required as the initiative advances, given that VCI states that these identifiers are merely a starting point.9
While advertised as digital vaccination records, SMART Health Cards are clearly intended to be used for much more. For instance, public information on the framework notes that SMART Health Cards are "building blocks that can be used across health care," including managing a complete immunization record that goes far beyond COVID-19 vaccines, sharing data with public health agencies and communication with health care providers.
Yet, this framework will not be limited to health care information, as Mandel has said. In his presentation, he notes the application of SMART Health Cards could soon be used as IDs for commercial activity, such as renting a car. The VCI framework's use of the term "digital wallet" to refer to its digital vaccination record is also suggestive of future connectivity to economic activity.
Efforts to link digital identity, not just to economic activity but also to health data, have recently escalated, for example with the piloting of Gavi, the Vaccine Alliance (aka GAVI)–Mastercard–Trust Stamp partnership in Africa.10
That program, first launched in 2018, links Trust Stamp's digital-identity platform with the GAVI-Mastercard Wellness Pass, a digital vaccination record, and Mastercard's click-to-pay system run on AI technology called NuData. Mastercard and GAVI are both partnered with the ID2020 Alliance, which includes VCI member Microsoft.
Given the reasonable speculation that such platforms would utilize digital currency, specifically cryptocurrency, for financial activity, it is worth noting that VCI member Microsoft filed a patent in 201911 that would allow "human body activity," including brain waves and body heat, to mine (i.e., generate) cryptocurrency. This, of course, would link biometrics to financial activity, among other things.
Such a system, as laid out in the Microsoft patent, would likely require the introduction of wearables in order to be implemented. Notably, numerous wearables for contactless identity, digital travel passes and payment devices have recently been launched.
Examples include DigitalDNA,12 Proxy,13 and FlyWallet.14 FlyWallet is particularly notable as their latest product, Keyble,15 is a wearable that combines digital identity through fingerprint authentication, which enables both contactless payments and health applications such as vital-sign monitoring and data sharing with insurance companies and health care providers.
Sponsored by Spooks and Silicon Valley
The SMART Health Cards framework was developed by a team led by the chief architect of Microsoft Healthcare, Josh Mandel, who was previously16 the Health IT Ecosystem lead for Verily, formerly Google Life Sciences.
Verily is currently heavily involved in COVID-19 testing17 throughout the U.S., particularly in California, and links test recipients' results to their Google accounts.18 Their other COVID-19 initiatives have been criticized due to still-unresolved privacy concerns,19 something that has also plagued several of Verily's other efforts20 pre-COVID-19, including those involving Mandel.
Of particular concern is that Verily, and by extension Google, created Project Baseline, which has been collecting21 "actionable genetic information" with a focus on "population health" from participants since 2017. Yet, during the COVID-19 process, Project Baseline has become an important component22 of Verily's COVID-19 testing efforts, raising the unsettling possibility that Verily has been obtaining Americans' DNA data through its COVID-19 testing activities.
While Verily has not addressed this possibility directly, it is worth noting that Google has been heavily involved in amassing genomic data for several years. For instance, in 2013, Google Genomics was founded23 with the goal of storing and analyzing DNA data on Google Cloud servers.
Now known as Cloud Life Sciences, the Google subsidiary has since developed AI algorithms24 that can "build your genome sequence" and "identify all the mutations that an individual inherits from their parents." Google also has close ties with the best-known DNA testing companies in the U.S., such as Ancestry.com.
Ancestry, recently purchased by private-equity behemoth Blackstone, shares data with a secretive Google subsidiary25 that uses genomic data to develop lifespan-extending therapies. In addition, the wife of Google cofounder Sergey Brin, Anne Wojcicki, is the cofounder and CEO of DNA testing company 23andMe. Wojcicki is also the sister of the CEO of Google-owned YouTube, Susan Wojcicki.
Google and the majority of VCI's backers — Microsoft, Salesforce, Cerner, Epic, the Mayo Clinic, and MITRE Corporation, Change Healthcare — are also prominent members of the MITRE-run COVID-19 Healthcare Coalition.26
Other members of that coalition include the CIA's In-Q-Tel and the CIA-linked data-mining firm Palantir,27 as well as a myriad of health care and health-record companies. The coalition fits well with the ambitions of Google and like-minded companies that have sought to gain access to troves of American health data under the guise of combating COVID-19.
The COVID-19 Healthcare Coalition describes itself28 as a public-private partnership that has enabled "the critical infrastructure to enable collaboration and shared analytics" on COVID-19 through the sharing of health-care and COVID-19 data among members.
That this coalition and VCI are intimately involved with MITRE Corporation is significant, given that MITRE is a well-known, yet secretive, contractor for the U.S. government, specifically the CIA and other intelligence agencies, which has developed29 Orwellian surveillance and biometric technologies, including several now focused on COVID-19.
Just three days before the public announcement of VCI's establishment, Microsoft Healthcare and Google's Verily announced a partnership30 along with MIT and Harvard's Broad Institute to share the companies' cloud data and AI technologies with a "global network of more than 168,000 health and life sciences partners" to accelerate the Terra platform.31
Terra, originally developed by the Broad Institute and Verily, is an "open data ecosystem" focused on biomedical research, specifically the fields of cancer genomics, population genetics and viral genomics. The biomedical data32 Terra amasses includes not only genetic data but also medical-imaging, biometric signals and electronic health records.
Google, through its partnership with the Pentagon, which was announced last September, has moved to utilize the analysis of such data in order to "predictively diagnose"33 diseases such as cancer and COVID-19. U.S. military contractors, such as Advanced Technology International,34 have been developing wearables that would apply that AI-driven predictive diagnosis technology to COVID-19 diagnoses.
Predictive COVID-19 diagnosis is also an ambition of another company that backs VCI, Salesforce. Salesforce is one of three companies that created COVID 360,35 which Salesforce senior vice president Bob Vanstraelen describes as36 a "free full Coronavirus treatment solution for patients and citizens at risk" that is hosted on Salesforce Health Cloud and was by Deloitte's Israel branch and the Israeli intelligence-linked AI firm Diagnostic Robotics.37
COVID 360 uses the Diagnostic Robotics clinical-predictions platform and applies it to COVID-19 so that "government agencies or caretakers" can identify individuals "in proximity to a potential positive coronavirus case" and mandate coronavirus testing and/or treatment regimes, based on a risk profile generated by COVID 360. Diagnostic Robotics and Salesforce are both members of the MITRE-run COVID-19 Healthcare Coalition.
Salesforce founder, chair, and CEO Marc Benioff was previously a vice president at Oracle. Oracle, another VCI backer, was created as a spin-off of a CIA project38 of the same name, and its top executives have close ties to the outgoing Trump administration and also to Israel's government. While Benioff's pre-Salesforce history to a CIA-linked company like Oracle is significant, Benioff's close ties to the World Economic Forum39 also deserve greater scrutiny.
Benioff is not only a member of the WEF's board of trustees, but he is also the inaugural chair of the forum's Centre for the Fourth Industrial Revolution, a "revolution" that its architect and WEF founder Klaus Schwab defines40 as a merging of humans' physical, digital and biological identities. Benioff is also the owner and co-chair41 of Time magazine, which recently ran an entire issue42 focused on promoting the Fourth Industrial Revolution and the WEF-backed Great Reset.
Benioff also serves on the Council for Inclusive Capitalism,43 a collaboration between the Vatican and oligarchs to create a "more inclusive, sustainable and trusted economic system" for the 21st century.
Alongside Benioff on the council are well-known figures such as Lynn Forester de Rothschild (close associate of Jeffrey Epstein and the Clintons44), Mark Carney (UN special envoy for Climate Action and former governor of the Bank of England), and William Lauder (executive chairman of Estée Lauder, nephew of Mega Group45 member Ronald Lauder) as well as the top executives of MasterCard, Visa, Dupont, Merck, Johnson & Johnson, BP and Bank of America. Also present are the heads of the Ford and Rockefeller Foundations.
Benioff and others mentioned in this article are perfect examples of the cross-pollination between groups of oligarchs and their associated foundations and organizations and how these networks are working together to pursue a common agenda.
While the push for combining digital identity with vaccination records and economic activity appears, superficially, to be the effort of various organizations and groups, the same individuals and entities appear time and again, pointing to a coordinated push to not only implement such a system but manufacture consent for such a system among the global population.
The effort to manufacture consent for an all-encompassing digital identification system is notable given that its main selling point thus far has been coercion. We have been told that without such a system we will never be able to return to work or school, never be able to travel or never be allowed to participate normally in the economy.
While this system is being introduced in this way, it is essential to point out that coercion is a built-in part of this infrastructure and, if implemented, will be used to modify human behavior to great effect, reaching far beyond just the issue of COVID-19 vaccines.
- Sources and References
===
UPDATES:
Great Reset: Digital Citizenship Required To Use Internet
By Gareth Icke - 09. May 2021
Read more: Great Reset: Digital Citizenship Required To Use Internet
Schwab Wants a Digital Citizenship to Use the Internet
By Martin Armstrong - 02. May 2021
The World Economic Forum recently ran a Livestream with Interpol, Cloudflare, and a cybersecurity firm to discuss the upcoming cyber pandemic agenda, which many believe will be their next step to justify creating a Digital Citizenship to be able to even use the internet. Cloudflare's COO who is advises on digital identity/citizenship for internet users. You want to associate everything you do on the Internet with a digital ID. Here is Cloudfare's COO Michelle Zatlyn casually talking about 100% security which will be used to block anyone in this cancel culture that they disagree with.
This is the problem with the left. They always need to control everyone else to make the world the way they see it. There is never any respect for human rights. They reject the very idea of the United States Constitution or the Declaration of Independence – that we were all created equal. This road they always go down has been attempted so many times. Lenin ignored culture and humanity and tried to make everyone the same. It was humanity itself that he waged war against. These people are doing the very same thing. To them, we must all be controlled.
I do not recommend doing ANY business with ANY company that teams up with the WEF.
===
German domestic intelligence agency surveilling COVID-related protests
04. May 2021
The German domestic intelligence agency created a new section last week specifically for surveillance of a small number of people and groups protesting coronavirus restrictions. Other sections include right-wing and left-wing extremism, as well as Islamic terrorism.
The Federal Office for the Protection of the Constitution (Bundesamt für Verfassungsschutz), as the agency is officially known, announced that the new section is titled "delegitimization of the state relevant to the protection of the constitution" (Verfassungsschutzrelevante Delegitimierung des Staates) and will specifically focus on "delegitimization of the state that is hostile to democracy and/or poses a threat to security."
"Legitimate protests and demonstrations against COVID policies are repeatedly — and increasingly in more recent times — instrumentalized, and escalations are provoked," the agency warned. "But also the organizers of demonstrations … show clearly that their agenda goes beyond the mere mobilization of protests against the state's COVID protection measures."
According to the agency's announcement, organizers seek to network with "right-wing extremists," while "ignoring … official orders is propagated, and ultimately the state's monopoly on the use of force is negated. Such an approach is both altogether conducive and aims to permanently shake confidence in state institutions and its representatives."
"Our basic democratic order as well as state institutions such as parliaments and governing bodies have been exposed to multiple attacks since the beginning of the measures to contain the COVID-19 pandemic," the agency argued, not acknowledging that basic human rights have been suspended for over a year, including the right to work and earn a living, and the right to breathe air without a device that limits the intake of oxygen. The New York Times called the anti-lockdown Germans being surveilled "coronavirus deniers."
"Democratic decision-making processes and the corresponding institutions of the legislative, executive, and judicial branches are delegitimized and disparaged in ways that threaten security," according to the Federal Office for the Protection of the Constitution. Meanwhile, numerous restrictions imposed on the public, including strict mask mandates, have been implemented by mere executive orders, as opposed to the people's representatives voting for actual laws.
"Conspiracy myths such as QAnon or other antisemitic resentments are invoked … Conspiracy theories are an almost universal phenomenon and have a considerable catalytic effect," the agency warned, without explaining what constitutes a conspiracy theory in the context of protests against lockdowns and other restrictions.
According to tagesschau.de, the domestic intelligence agency is now in a position to officially monitor certain groups and people by "storing personal data, recruiting undercover agents, and, in justified cases, monitoring communications."
While some protests have indeed turned violent in the past, with a small number of people attacking journalists or police, the vast majority of those protesting the restrictions has been peaceful.
Intelligence agencies on the level of individual states in Germany have set their sights on certain segments of the COVID-related protests for months. Baden-Württemberg in the south-west of the country was the first state do so so in December.
Masks have been mandatory in Germany in many places, including grocery stores and public transportation, for many months. In December, the federal government limited private meetings to five people, at most.
"Every person must wear a face covering in enclosed spaces that are accessible to the public, or in the context of visiting or customer traffic, the government emphasized. "In addition, the obligation to wear a mouth-nose covering applies in all places with public pedestrian traffic in city centers."
Nevertheless, the rate of positive tests per week and per population of 100,000 went from roughly 140 in early December to about 190 around Christmas. The so-called incidence rate was subsequently reduced to the high 50s, only to rise again to over 140 in May. Mask mandates and other restrictions remained in place throughout this time, suggesting there is no correlation between mask wearing and the spread of COVID-19.
Germany has seen several large protests against COVID-related restrictions. On August 1, about 30,000 citizens flocked to Berlin. On August 29, also in Berlin, police estimated 38,000 people had come to the nation's capital. A protest in Leipzig last November saw 45,000 people. This year, on March 20, a protest in Kassel was approved for 6,000 citizens. In the end, police estimated up to 20,000 people were present.
(Article republished from LifeSiteNews.com)
Read more at: LifeSiteNews.com and Surveillance.news.
===
Australia is test-case for totalitarian tracing apps
Queensland government makes COVID check-in app mandatory
By Sky - 01. May 2021
Queensland's COVID check in app is mandatory for all hospitality venues from today - state government announces.
The state government believes the tracing app will act as a crucial frontline tool for containing outbreaks.
Since February more than 2.4 million Qld residents have downloaded the app and over 18 million check-ins have been recorded.
This will ease significant pressure on small businesses recording data by paper or through a third party app.
===
Dr. Michael Yeadon on Vaccine Passports: We Will be Standing at the "Gates of Hell"
Republished on BITCHUTE April 24th, 2021
In this video clip, Dr. Yeadon explains how universal vaccine passports do not benefit either the COVID vaccinated or unvaccinated, but only the totalitarian controllers who implement it, and that if they succeed, "we'll not only be standing at the gates of Hell, we'll just be given a little push and in we'll go."
===
Video: DARPA Is Working On COVID Vaccine, Implantable Microchip 'To Detect Virus'
"You put it underneath your skin and what that tells you is that there are chemical reactions going on inside the body"
By Steve Watson -
The Pentagon's Defense Advanced Research Projects Agency (DARPA) is working on a COVID vaccine that will work on all variants and has developed an implantable microchip that it says will continuously monitor the human body for signs of the virus.
Retired Colonel Matt Hepburn, an army infectious disease physician heading up DARPA's response to the pandemic, appeared on 60 Minutes to demonstrate the technology.
Holding up a vial of green tissue-like gel, which contains the chip, Hepburn proclaimed "You put it underneath your skin and what that tells you is that there are chemical reactions going on inside the body, and that signal means you are going to have symptoms tomorrow."
"It's like a 'check engine' light," Hepburn added, noting that those with the chip "would get the signal, then self-administer a blood draw and test themselves on site."
"We can have that information in three to five minutes," Hepburn continued, adding "As you truncate that time, as you diagnose and treat, what you do is you stop the infection in its tracks."
Hepburn also declared that DARPA has developed a filter to remove the virus from the blood via a dialysis machine, and that the FDA has approved it, and it has already been used on 300 patients.
The 60 Minitues report also highlights how the pentagon has hundreds of tissue samples from soldiers and sailors infected with pathogens all over the world, including the 1918 Spanish Flu which killed millions globally.
Pentagon scientist Dr Kayvon Modjarrad also highlighted that the military is developing a one size fits all vaccine for COVID, commenting "This is not science fiction, this is science fact."
"We have the tools, we have the technology, to do this all right now," he said explaining that the goal is to inoculate people against potentially deadly viruses that have not even appeared yet.
"Killer viruses that we haven't seen or even imagined, we'll be protected against," Modjarrad declared.
It was recently revealed that a third of active duty service members opted out of taking the COVID vaccine, with sources claiming the actual figure is probably closer to half.
The finding prompted the likes of TIME to declare that 'vaccine hesitancy' is threatening national security, and that while "These troops may not be co-opted by domestic terrorists, but they are clearly influenced by conspiracy theorists online and they just don't trust basic science."
The DARPA announcement of implantable microchip technology tied to the virus and a vaccine will likely only serve to enforce concerns the media continually describes as 'conspiracy theories.'
===
'That's Not Orwellian, THIS Is Orwellian': Aussies Mulling ID For Access To Facebook, Twitter, Tinder
BY TYLER DURDEN - 11. April 2021
The Australian government is mulling a proposal which would require citizens to provide at least two forms of identification if they want to use social media, under the guise of 'battling online bullying and more easily report users to authorities.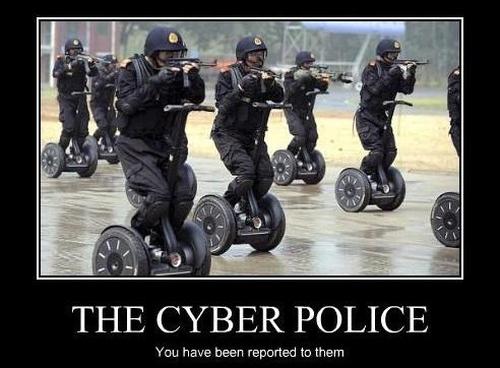 Under the guise of preventing online bullying, the Morrison government's plan would require '100 points of identification' in order to use Twitter, Facebook, Instagram - and online dating platforms such as Tinder, according to news.com.au. To satisfy the '100 points' requirement, citizens would need to combine 'Category 1' methods of identification (birth certificate, passport, citizenship papers) with 'Category 2' ID (Valid government-issued license, public employee photo ID, doctor's note).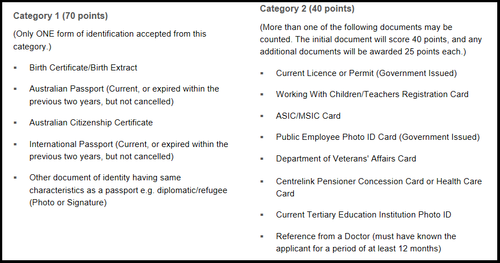 More via news.com.au:
The recommendation, which has been raised before, is one of 88 recommendations from a parliamentary committee report looking at family, domestic and sexual violence.

"In order to open or maintain an existing social media account, customers should be required by law to identify themselves to a platform using 100 points of identification, in the same way as a person must provide identification for a mobile phone account, or to buy a mobile SIM card," the report suggests.

It goes on to say that social media platforms "must provide those identifying details when requested by the eSafety Commissioner, law enforcement or as directed by the court".
In other news, Australia has an eSafety Commissioner.
As the report notes, the ID requirement would mean social media giants have even more information on their users.
Normal people, as expected, are expressing disbelief over the new proposal:
"Are we turning into North Korea? This is Orwellian," one user wrote on Twitter after reading the recommendation.

"I'm a social media manager and I honestly don't get enough out of social media to justify giving them access to my ID," another wrote.

Emily van der Nagal is a lecturer at Monash University in Melbourne. She wrote her PhD thesis on the value of social media anonymity and pseudonymity and said of the recommendation: "Don't do this."

"Hello, it's me, a social media researcher who has argued time and time again that it's not a good idea to force people to submit ID to use social media," she wrote on Twitter.

"It won't solve harassment; it will only further harm already vulnerable groups. Don't do this."
===
Cancel the mandate of those EU parlamentarians who opted for the total surveillance plan!
The Criminalization of Big Pharma, mRNA Vaccine Deaths and Injuries. EU Adopts "Digital Vaccine Passport"
By Prof Michel Chossudovsky - 03. April 2021
On March 25, 2021, the European Parliament voted 468 to 203 in favour of the Digital Vaccine Passport or "Green Pass" which requires EU citizens to get vaccinated if they want to travel, or even have access to various social and cultural activities within their respective communities.
The EU Digital Vaccine Passport is part of the infamous ID2020 project sponsored by the Global Alliance for Vaccines and Immunization (GAVI) " which uses generalized vaccination as a platform for digital identity".
Ironically, this historic vote –which is tantamount to the creation of a Digital Police State– took place barely a couple of weeks after 18 European countries including France, Italy, Germany and Spain decided to suspend the AstraZeneka mRNA vaccine.
In this regard, a collective of prominent medical doctors and scientists issued a statement addressed to the European Medicines Agency (EME) pointing to:
"serious potential consequences of COVID-19 [mRNA] vaccine technology, warning of possible autoimmune reactions, blood clotting abnormalities, stroke and internal bleeding, "including in the brain, spinal cord and heart". (Urgent Open Letter from Doctors and Scientists to the European Medicines Agency regarding COVID-19 Vaccine Safety Concerns By Doctors for COVID Ethics, March 10, 2021
Big Pharma, the IT Digital conglomerates, and their lobby groups not only influenced the debate as well as the vote in the European Parliament, they also pressured the EU political apparatus including the European Medicines Agency (EMA) to provide a green light to an "un-approved" and "experimental" mRNA vaccine coupled with a digital vaccine passport.
Were Members of Parliament informed regarding the vaccine related deaths and injuries? Or did they simply turn a blind eye?
Official data compiled for three of the four major mRNA vaccine companies, namely Pfizer, Moderna and AstraZeneca. (Johnson and Johnson is not included) points to:
3,964 Dead 162,610 Injuries
Total reactions for the experimental vaccine AZD1222 (CHADOX1 NCOV-19) from Oxford/ AstraZeneca: 451 deaths and 54,571 injuries to 13/03/2021
Total reactions for the experimental mRNA vaccine Tozinameran (code BNT162b2, Comirnaty) from BioNTech/ Pfizer: 2,540 deaths and 102,100 injuries to 13/03/2021
Total reactions for the experimental mRNA vaccine mRNA-1273 (CX-024414) from Moderna: 973 deaths and 5,939 injuries to 13/03/2021
These figures correspond to the beginning of the most important vaccine program in World history, which if adopted will indelibly result in a significant loss of human life.
The longer term risks of death and injury (autoimmune reactions, blood clotting, stroke and internal bleeding, etc.) are still unknown. They will occur over a period of several years.
A Multibillion Dollar Bonanza for Big Pharma
The European Commission has confirmed that 420 million doses will be delivered to the EU by mid-July, of which 70 million will be supplied by AstraZeneka. (France Soir Report)
The digital Passport is not compulsory. But if you don't have it, you will be socially excluded. You will not be able to travel, and you will be excluded from "participating in important events" and "having access to public places" (e.g. sports, cultural events, etc.), according to the EU Commission.
What is the choice presented to the citizens of the European Union.
Accept to be jabbed with a dangerous vaccine which consists in "gene therapy", namely modification of the human genome.
Refuse the vaccine and be excluded from travel as well as a normal social life within your own country.
"Fraudulent Marketing"
Amply documented, Big Pharma's mRNA vaccines are dangerous. In the US, a "Green Light" to market the experimental mRNA vaccine was granted back in December 2020, despite the fact that according to the FDA, the vaccine is an "unapproved product".
The FDA in its ambiguous statement has provided a so-called Emergency Use Authorization (EUA) to the Pfizer-BioNTech vaccine, namely "to permit the emergency use of the unapproved product, … for active immunization…" (see below)
There is something fishy and "contradictory" in this statement. The experimental Pfizer mRNA vaccine is both "unapproved" and "permitted". I have checked this statement with a prominent lawyer. It is blatantly illegal to market an "unapproved product".
In the US, the Pfizer-Moderna vaccine is categorized by the CDC as an "investigational drug". "The emergency use" clause is there to justify the launching of what might be described as an "illegal drug".
Pfizer Has a Criminal Record. Is It Relevant?
Flashback to 2009. In a historic US Department of Justice decision in September 2009, Pfizer Inc. pleaded guilty to criminal charges. It was "The Largest Health Care Fraud Settlement" in the History of the US Department of Justice:
American pharmaceutical giant Pfizer Inc. and its subsidiary Pharmacia & Upjohn Company Inc. … have agreed to pay $2.3 billion, the largest health care fraud settlement in the history of the Department of Justice, to resolve criminal and civil liability arising from the illegal promotion of certain pharmaceutical products, … " (September 2, 2009)
To view the C-Span Video Click Screen below
Civil and Criminal Charges against Big Pharma
How on Earth can you trust a Big Pharma vaccine conglomerate which pleaded guilty to criminal charges by the US Department of Justice (DoJ) including "fraudulent marketing" and "felony violation of the Food, Drug and Cosmetic Act"?
We are not dealing with a civil lawsuit against Pfizer. In this 2009 DOJ Judgment, Pfizer was so to speak "Put on Probation". Pfizer was ordered to enter into "a corporate integrity agreement" with the Inspector General of the Department of Health and Human Services (DHHS), acting as a de facto "Parole Officer". "That agreement provided for "procedures and reviews to … avoid and promptly detect" (future) misconduct on the part of Pfizer, Inc.
Johnson and Johnson and "The Opioid Epidemic"
At the height of the corona crisis, barely covered by the media, coinciding with the launch of the Covid-19 vaccine in early November 2020, Johnson and Johnson (and its three distributors) (involved in the marketing of prescription opioids) "reached a tentative $26 billion settlement with counties and cities that sued them for damages". The class action law suit was "the largest federal court case in American history":
The settlement offer from opioid manufacturer Johnson & Johnson and the "Big Three" distributors, McKesson, Cardinal Health and Amerisource Bergen, potentially brings a large measure of legal closure for the companies and will funnel money to communities devastated by an addiction crisis that claims more than 70,000 lives in America every year.
It is worth noting that the US death rate resulting from drug overdose has more than tripled since the outset of the corona crisis in late January 2020.
Are these legal antecedents relevant to an understanding of Big Pharma's vaccine initiative?
Johnson and Johnson is currently involved in the production and marketing of a Covid adenovirus viral vector vaccine which also entails genetic therapy.
I should mention that the above J & J 26 billion dollar settlement is one among several law suits against J&J.
You decide whether you want to be vaccinated by Pfizer or J&J? In contrast to Opioids, the U.S. victims of vaccine deaths and injuries cannot sue the Big Pharma vaccine conglomerates.
Screenshot SBS Australia, o5 03 2021
"Now the court has comprehensively found that Johnson & Johnson are liable for the losses that these women have suffered," … About 10,000 women have registered their interest in joining the class action, which Ms Jancauskas said made it the largest product liability class action in Australian history. (SBS Australia)
Author:
Prof Michel Chossudovsky is an award-winning author, Professor of Economics (emeritus) at the University of Ottawa, Founder and Director of the Centre for Research on Globalization (CRG), Montreal, Editor of Global Research. He has taught as visiting professor in Western Europe, Southeast Asia, the Pacific and Latin America. He has served as economic adviser to governments of developing countries and has acted as a consultant for several international organizations. He is the author of eleven books including The Globalization of Poverty and The New World Order (2003), America's "War on Terrorism" (2005), The Global Economic Crisis, The Great Depression of the Twenty-first Century (2009) (Editor), Towards a World War III Scenario: The Dangers of Nuclear War (2011), The Globalization of War, America's Long War against Humanity (2015). He is a contributor to the Encyclopaedia Britannica. His writings have been published in more than twenty languages. In 2014, he was awarded the Gold Medal for Merit of the Republic of Serbia for his writings on NATO's war of aggressio
===
European Plans For 'Vaccine Passports' Were In Place 20 Months Prior To The Pandemic. Coincidence?
By Paul Anthony Taylor a- 02.
With the world being told that so-called 'vaccine passports' will be required for all international travel in future, and in many countries even to enter shops, restaurants, bars, gyms, hotels, theatres, concerts and sports events, the impression we are being given is that the measure is a direct result of the coronavirus pandemic. In Europe, however, which hosts 8 of the top 10 pharmaceutical exporting countries, planning for vaccine passports began at least 20 months prior to the start of the COVID-19 outbreak. Apparently, the pandemic conveniently provided European politicians with the 'excuse' they needed to introduce the idea.
The 'European Commission' – the executive body of Europe – first published a proposal for vaccine passports on 26 April 2018. Buried deep in a document dealing with 'Strengthened Cooperation against Vaccine Preventable Diseases', the proposal was essentially ignored by the mainstream media.
A roadmap document issued in early 2019 subsequently set out specific plans for implementing the European Commission's proposal. The primary action listed in the roadmap was to "examine the feasibility of developing a common vaccination card/passport" for European citizens that is "compatible with electronic immunization information systems and recognized for use across borders." The plan aimed for a legislative proposal to be issued in Europe by 2022.
Interestingly, the roadmap uses several terms that, while relatively uncommon in most countries prior to the pandemic, have since become heard on a daily basis in the mainstream media. Perhaps the most notable of these is 'vaccine hesitancy'. Supporting European countries in "countering vaccine hesitancy" is listed in the document as one of the key action points.
The possibility of pandemics and "unexpected outbreaks" occurring is also referred to in the roadmap. Revealingly, specific reference is made to supporting the authorization of "innovative vaccines, including for emerging health threats." Stating that the "vaccine manufacturing industry" has a "key role" in meeting the aims described in the document, the roadmap lists "improving EU manufacturing capacity" and stockpiling vaccines as further action points to be considered. Towards strengthening "existing partnerships" and "collaboration with international actors and initiatives," the roadmap also refers to a global vaccination summit meeting that took place in September 2019. A close examination of the attendees and subject matter for this meeting is revealing.
The 2019 Global Vaccination Summit
Unreported by most mainstream media outlets, a 'Global Vaccination Summit' was hosted in Brussels, Belgium, on 12 September 2019. Organized by the European Commission in cooperation with the World Health Organization, the meeting took place just 3 months before the coronavirus outbreak began. Significantly, this was also only 36 days before the now infamous coronavirus outbreak simulation exercise, supported by the Bill & Melinda Gates Foundation, the World Economic Forum, and Johns Hopkins Bloomberg School of Public Health, which took place on 18 October 2019.
An invitation-only event, the vaccination summit participants included political leaders, high-level representatives from the United Nations and other international organizations, health ministries, leading academics, scientists and health professionals, the private sector, and non-governmental organizations.
The summit was structured around three round tables entitled 'In Vaccines We Trust', 'The Magic Of Science', and 'Vaccines Protecting Everyone, Everywhere'. Notable panel members for these round tables included Nanette Cocero, Global President of Pfizer Vaccines; Dr. Seth Berkley, CEO of GAVI, the Global Vaccine Alliance – an organization that has received vast amounts of funding from the Bill & Melinda Gates Foundation; and Joe Cerrell, the Bill & Melinda Gates Foundation's Managing Director for Global Policy and Advocacy.
Pandemic planning was clearly in evidence at this summit meeting. Key documents distributed to the participants included reports on 'Pandemic influenza preparedness planning', 'A pandemic influenza exercise for the European Union', 'Avian Influenza and Influenza Pandemic Preparedness Planning', 'Pandemic influenza preparedness and response planning', 'Towards sufficiency of Pandemic Influenza Vaccines in the EU', and 'A "Public Private Partnership" on European Pandemic influenza vaccines'. Across all these documents, the goal of strengthening collaboration with the pharmaceutical industry is repeatedly stressed, as also is the message that a global pandemic was now inevitable.
Vaccine passports: who really benefits?
Who really benefits from vaccine passports? Certainly not ordinary people, for whom sharing their health records and other personal data could soon become mandatory merely for participation in society. Instead, the chief beneficiary will be the multinational pharmaceutical industry. With global drug and vaccine sales already forecast to reach $1.5 trillion this year, pharmaceutical companies and their investors are salivating at the prospect of vaccine passports becoming mandatory worldwide.
The total market for COVID-19 vaccines is predicted to be worth $100 billion in sales and $40 billion in post-tax profits. Annual vaccinations against mutations of the coronavirus could raise these numbers still further. Unless we resist vaccine passports and instead 'vote for reason', drug and vaccine makers could force the world into long-term economic and political dependency. Our urgent goal must therefore be to replace the greed-driven pharmaceutical 'business with disease' with a healthcare system based on truly preventive approaches. Accepting the pharmaceutical industry's alternative to this is simply unthinkable.
Author:
Paul Anthony Taylor - Bio - Executive Director of the Dr. Rath Health Foundation and one of the coauthors of our explosive book, "The Nazi Roots of the 'Brussels EU'", Paul is also our expert on the Codex Alimentarius Commission and has had eye-witness experience, as an official observer delegate, at its meetings.
Prior to joining the Foundation, Paul's background was in the music industry, where he worked as a keyboard player and programmer with artists including Paul McCartney, Bryan Ferry, Bill Withers, the Verve, Texas, and Primal Scream.
He first became interested in natural health after falling ill with a chronic fatigue syndrome-related disorder in 1991 and subsequently making a full recovery through the use of natural health therapies. After meeting Dr. Rath and Dr. Niedzwiecki at an anti-Codex rally in Berlin in 2002, Paul was inspired to make a life-changing decision to leave the music industry to work for the Foundation and help defend the right of patients worldwide to have free access to natural health approaches.
You can find Paul on Twitter at @paulanthtaylor
===
Corona: 136,000 test results were unprotected online
BY WWN-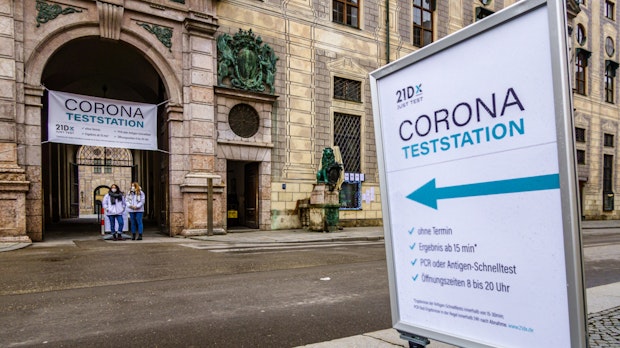 Corona test results from more than 80,000 people were unprotected online for weeks. The reason was a massive security gap in an IT solution that is used by more than 150 test centers in Germany and Austria.
Anyone who does a corona test must assume that the result will be transmitted to the responsible health department due to the applicable reporting obligation becomes. In the case of 136,000 test results, the data was not only sent to the authorities, but could at least theoretically be accessed by anyone via the Internet. This was the result of an investigation by the security collective Zerforschung and the Chaos Computer Club (CCC).
In addition to the actual test result Further personal data of the test persons could also be called up without access protection. This included the name, place of residence, date of birth, citizenship as well as telephone number and e-mail address. At least in some cases, the ID or passport number of the person concerned was apparently stored in the data.
The error was the responsibility of the Safeplay software, which was developed by the Viennese company Medicus AI. The software serves as a complete solution for test centers and covers the entire test operation from the allocation of appointments to the creation of test certificates. According to the Süddeutsche Zeitung, Safeplay is used by more than 150 test centers and mobile test teams in Germany and Austria.
According to the CCC, test results from public test centers in Berlin, Munich and Carinthia were affected by the security gap. In addition, data from temporary test stations in schools, daycare centers and companies are also said to have been affected. Zerforschung and the CCC have shared their findings with the responsible Federal Office for Information Security. The manufacturer Medicus AI has now fixed the security gap and stated that the error arose during a software update in February.
More than a data leak: Corona test data could be manipulated will
According to Zerforschung, it was possible to add your own data retrospectively using the software solution to change. The name could not be changed via the website provided for this purpose, but it could be changed via a direct request to the interface used. In this way, a further test result could be called up as a PDF for a new name and address. Those who were tested could have created and printed out evidence of a negative test for any number of other people.
In addition, Medicus provides AI provides users of the software with a dashboard that can be used to call up statistics on the corona tests carried out. According to Zerforschung, it was apparently also possible to log on to this statistics page with the login data given to test persons, although the website is clearly intended for the operators of the test centers. Test periods could be defined down to the second using the dashboard. If you are from a test center and remember the time of another person's test, you would theoretically have the opportunity to query this exact period and thus find out the result.
The dashboard apparently also made it possible to call up statistics for individual test centers. Since the software was also used by companies, it could be found out, for example, how many employees of a company were tested positive.
CCC speaks of Negligence of the software manufacturer
"This is not the first and certainly not the last Security gap in hastily tinkered Corona IT, "says CCC spokesman Linus Neumann. "If catastrophic beginner mistakes happen with such simple tasks, those responsible should do their homework first. Instead, next, several million euros will be sunk for questionable blockchain vaccination certificates, "says Neumann, alluding to the award of the contract to an IBM-led consortium to create a digital vaccination certificate.
Already last year such an incident was recorded in Slovakia.
===
'Freedom Bracelet' Tracking Device Launched As Alternative To Quarantine
This is definitely NOT freedom
By Steve Watson - 02. March 2021
Photo by Ilia Yefimovich/picture alliance via Getty Images
Israel has rolled out what it is calling a 'Freedom bracelet', a tracking device that will serve as an alternative to a two-week quarantine for anyone entering the country from abroad.
The device, which looks like a smart watch is being produced by a company called SuperCom, which has previously worked with governments of several countries on systems to track and monitor prisoners.
Photo by JACK GUEZ/AFP via Getty Images
Ordan Trabelsi, the CEO of SuperCom, said "We call it a 'freedom bracelet' because we are not locking anybody up, but rather giving them the opportunity to go home."
…And be tracked by the government if they try to leave their house.
"Nobody is forced to do it, but for those who are interested, it gives them another option: more flexibility," Trabelsi added.
Photo by JACK GUEZ/AFP via Getty Images
So, the choices are be locked up for two weeks in a military-administered quarantine hotel, or take the tracking bracelet.
It doesn't really sound like 'freedom'.
The development comes at the same time as a court ruling demanding that the country's domestic spy agency the Shin Bet must back off Covid-19 contact-tracing surveillance.
The court ruled that the efforts are "draconian" and a threat to democracy in the country, and can only be used in emergencies.
Israel is also operating a two tier society where those who have been vaccinated have a 'green pass' to go where they want, and those who haven't must stay under lockdown.
===
Prologue: Australia - The Covid Vaccine Police State Is Here - antivaxxer watch list and government/police taskforce to keep track of antivaxxers communications online as if they are terrorists
COVID-19 vaccine rollout: Anti-vaxxer disruption concerns as police make watch list in Australia
Police are making a list of anti-vaccination protesters after concerns that they could target storage facilities and destroy vaccines.
By Sarah Sharples - 28. February 2021
If you've been hearing chatter comparing efficacy rates of the two major vaccines Australia will be receiving, here are the facts....
A specialist team of detectives from the Australian Federal Police is compiling a list of anti-vaccination protesters after concerns that vaccination centres and storage facilities could be targeted.
As a result, vaccine storage locations are being kept a secret due to security concerns.
"Everybody is concerned about this … we don't want them destroying vials (of vaccine)," a law enforcement source told the Herald Sun.
The team, which has been named Taskforce Lotus, will be responsible for monitoring the online interactions of the anti-vaccination movement, which has skyrocketed from around 200 to 6000 a day.
A heavy police presence at the anti-vaccination protest in Victoria on Saturday. Picture: Jake NowakowskiSource:News Corp Australia
They will also be ready to attend any major security breach involving the vaccine.
There are serious fears from senior government figures and law enforcement that protesters could disrupt the rollout of the vaccine as the government aims to have every Australian vaccinated by October, reported the Herald Sun.
A Joint Intelligence Group, made of members from the AFP, Australian Security Intelligence Information, Australian Border Force and state police forces has also been set up by the Department of Home Affairs. It will be staffed around the clock and act as a central hub for information on the anti-vaccination movement and vaccine security.
The AFP warned there is an increasing risk of violence from the anti-vaccination movement in a submission last week to a government enquiry into extremist movements and radicalism in Australia.
Protesters march along St. Kilda Road. Picture: Jake NowakowskiSource:News Corp Australia
"Law enforcement experiences in 2020 identified an emerging trend of online extremists exploiting the increased public fear, isolation, unemployment, family stress and financial hardship associated with the COVID-19 pandemic," it said.
About 200 people attended a rally on Saturday against the rollout of the COVID-19 vaccine at Federal Health Minister Greg Hunt's office in Victoria.
Author:
===
As Predicted: Immunity Passports Are No Longer a Fantasy
By Derrick Broze - 26. February 2021
As the European Union announces they are preparing to implement "vaccine certificates" the largest airline association is also preparing to roll out their version of the controversial Immunity Passports.
On Thursday, the European Union's 27 political leaders held a 5-hour virtual call to discuss the future of reopening travel across the continent. German Chancellor Angela Merkel told reporters the leaders have "agreed that we need vaccine certificates." Merkel also sought to quell fears about the use of such certificates, stating, "it will certainly be good to have such a certificate but that will not mean that only those who have such a passport will be able to travel; about that, no political decisions have been made yet."
The discussion around immunity passports has grown in recent months, with the UK, Denmark, Sweden, Iceland, and Spain all considering some method of verifying whether an individual has been vaccinated or achieved immunity from COVID-19. UK officials have also discussed the potential for the use of a digital verification tool for domestic travel. In the United States, plans for immunity passports are also being developed. On January 21, Joe Biden outlined a 200-page national coronavirus pandemic strategy which included a call for the U.S. government to "assess the feasibility of linking COVID-19 vaccination to International Certificates of Vaccination."
The statements by world leaders comes on the heels of a press conference held by the International Air Travel Association, which represents 299 airlines. On Wednesday, Alexandre de Juniac, the IATA's Director General and CEO, detailed the upcoming release of the organization's own immunity passport, the IATA Travel Pass. A slideshow presentation discussing the IATA Travel Pass indicates that the organization plans to have their app fully functional by the early summer.
"With respect to health credentials these past weeks have seen more airlines sign-up to trial the IATA Travel Pass. That will help us be ready for the restart.," De Juniac stated. He went on to say that the IATA Travel pass must be secure, work with existing systems of travel, and respect data privacy. He did not provide specific details of how privacy would be respected. De Juniac also noted that proof of vaccination and COVID-19 test results must be digital because "fraudulent COVID-19 test results are already proving to be an issue."
Despite the quick pace of the roll out of these immunity passports, they are not without controversy. According to a poll in June 2020, and a more recent study by the Brookings Institution, the public is evenly divided among support and opposition for immunity passports. "Almost half favor conferring some form of immunity privileges and a small majority are opposed," the Brookings Institution writes.
The "small majority" opposed to the passports are pushing back out of fears that the passports will create a two-tiered class system where the vaccinated are allowed to travel freely, and the unvaccinated are denied the right to travel, attend concerts, visit museums, drink at the bar, and potentially even shop at the local market. Nicole Hassoun, professor at Binghamton University, recently wrote an opinion piece for Scientific American stating that, "Immunity passports may be inevitable, given current developments in the private sector and historic precedent, but in order for them to be ethical, they must at least include some exceptions. People who cannot access vaccines for health reasons but need to work, attend school, travel and so forth should be able to do so when the benefits exceed the risks."
Regular readers of TLAV will not be surprised by any of these developments.
In May 2020, TLAV first reported the IATA's plans for air travel in the post-COVID-19 era. At the time, the IATA issued their publication, Biosecurity for Air Transport A Roadmap for Restarting Aviation, which outlined their strategy to open up air travel as governments begin to lift travel restrictions. The IATA's call for pre-boarding check-in using "electronic travel authorization platforms" coincided with the announcement of the Covipass and the Health Pass from Clear, both of which call for a digital ID system using biometrics and storing travel, health, and identification data.
In their May 2020 report, the IATA called for temperature screening at entry points to airport terminals and recommended "face coverings" for passengers and protective equipment for airline and airport staff. They also stated that "immunity passports could play an important role in further facilitating the restart of air travel." Now, one year later, the IATA is helping bring that reality to life as their IATA Travel Pass joins the ranks of the Covipass and Health Pass as proposed options for allowing individuals to travel once again.
As the European Union and the IATA begin to reveal their plans for digital certificates of vaccination, some health experts are speaking out about the ethical and moral concerns regarding the immunity passport schemes. Dr. Deepti Gurdasani, clinical epidemiologist at Queen Mary University of London, told CNBC that "the scientific evidence doesn't support" vaccine passports and, she believes, "there are lots of ethical concerns about them that I think are legitimate."
Liberty, the U.K.'s largest civil liberties organization, has also spoke out against the concept. "One thing every suggestion has missed is that it's impossible to have immunity passports which do not result in human rights abuses," the organization recently stated. "We should all be able to live our lives free from unnecessary interference – any form of immunity passport would rob us of that. And history tells us that once we give up these hard-won rights, we rarely get them back."
What was seen as fantastical and paranoid delusion just one year ago – the idea that individuals could have their lives restricted for not vaccinating – is no longer a fantasy. Immunity passports are here. It is likely that by the Summer nations all around the world will require some measure of digital certificate or proof of vaccination for travel, play, work, and shopping. The opponents of these measures need to think and act quickly to decide what, if anything, they are going to do to slow down the march towards medical authoritarianism.
Question Everything, Come To Your Own Conclusions.
Author:
Derrick Broze, a staff writer for The Last American Vagabond, is a journalist, author, public speaker, and activist. He is the co-host of Free Thinker Radio on 90.1 Houston, as well as the founder of The Conscious Resistance Network & The Houston Free Thinkers.
===
NGOs, emergency services, news blocked on Australian Facebook
On Thursday Facebook abruptly began preventing Australians from reading or sharing news on its platform. It blocked health and emergency services, trade unions, women's legal services, the police, and NGOs like Access Now in the process. Why? Because Facebook opposes a law that would force it to pay news publishers for the news content people share. "Facebook blocking Access Now and other organizations in Australia is not a reaction to a bad draft law, but a flex: Facebook wants to control the narrative, and they want world leaders and users to take note," said Melody Patry, Advocacy Director at Access Now. "When Big Tech's gatekeeper power is unchecked or a handful of dominant publishers can influence legislation, we get caught in a battle where users always lose."
Access Now, NGOs, news blocked on Australian Facebook
18. February 2021
Facebook has blocked an unknown number of civil society and news organisations' accounts — including Access Now's page — in Australia, a move the social media platform must rectify immediately.
Beginning early morning Australia time on 18 February, reports emerged from a range of organisations, institutions, and agencies in Australia — including health and emergency services, trade unions, women's legal services, women's sport, and even the police — that their pages and updates on Facebook had been restricted by the platform in protest to a controversial proposed new media legislation.
"Facebook blocking Access Now and other organisations in Australia is not a reaction to a bad draft law, but a flex: Facebook wants to control the narrative, and they want world leaders and users to take note," said Melody Patry, Advocacy Director at Access Now. "When Big Tech's gatekeeper power is unchecked or a handful of dominant publishers can influence legislation, we get caught in a battle where users always lose."
Together with Access Now also ECOTERRA Intl. calls on Facebook to fully reinstate all NGO, civil society, and news pages in Australia. Content moderation decisions by platforms — such as choosing not to display news content — that are disproportionate and lack notice, transparency, and remedy are incompatible with human rights law and constitutional principles. They endanger rights such as freedom of expression and association, access to information, and right to privacy, among others. As civic space shrinks offline, we must fight to preserve our online homes and freedom to associate digitally.
"These types of social media bans affect different populations in diverse ways," said Raman Jit Singh Chima, Asia-Pacific Policy Director and Senior International Counsel at Access Now. "Laws that are tailor-made for Big Tech and force deals with major publishers risk entrenching the dominance of a few players in the information ecosystem, to the detriment of much-needed independent and local journalism and tech developments — and, in the case of Australia, NGOs and other organisations as well."
The tech giant's blunt reaction is to a proposed law which would make big tech companies — like Facebook and Google — pay publishers for news content shared on their platforms. The draft law has been heavily criticized for its approach to negotiating payments and who would benefit from them, which would likely damage users, independent media, and tech start-ups.
===
Reclaim Your Face: a call for European citizens to demand facial recognition ban
By AN - 17 February 2021
Access Now, EDRi, and the Reclaim Your Face coalition are calling for a Europe-wide ban on the use of dangerous facial recognition technologies that perpetuate discrimination, erode privacy, and enable biometric mass surveillance.
Today, February 17, the coalition is rallying community support to #ReclaimYourFace through the launch of a new European Citizens' Initiative (ECI) — a unique tool that provides space for European citizens to organize and collectively demand new legislative frameworks.
"We all have the right to privacy and other rights that ensure that we live in a free and democratic society. We all have the right to exist in a Europe where governments and companies don't spy on us through harmful technologies," said Fanny Hidvégi, Europe Policy Director at Access Now. "We are calling on all European citizens to take an active role in defending our rights, demanding change, and reclaiming our faces."
Biometric mass surveillance is the blanket capture, monitoring or tracking of individuals' unique identifying features, ranging from facial expressions to how people walk. European governments, police forces, and private companies should no longer be allowed to process the unique biometric data of everyday people — an act often currently carried out in public settings such as parks, shopping centres, and train stations, without consent or recourse.
"Despite big talk about promoting 'trustworthy AI' that is in line with European values, technologies — such as facial recognition — that enable biometric mass surveillance are being developed and deployed in the European Union," said Daniel Leufer, Europe Policy Analyst at Access Now. "These technologies do not just pose a risk to our rights, they fundamentally undermine them. EU institutions, national governments and agencies, and local administration each have their obligations to protect our fundamental rights and ban these technologies now and forever."
How does the European Citizens' Initiative work?
The ECI needs to collect one million signatures in at least seven EU countries throughout the next year. If successful, it will oblige the European Commission to respond to the formal demand for a new law to ban biometric mass surveillance, and open a debate among the Members of the European Parliament.
---
If you're asking yourself who should stop unethical applications of artificial intelligence, the answer is all of us. This week we joined a coalition of civil rights, civil liberties, immigrants' rights, religious, free speech, technology, and privacy organizations to ask the Biden administration for an immediate federal moratorium on the use of AI-powered facial recognition technology. This technology is "increasingly used to identify, surveil, and make life-altering decisions about people," says Jennifer Brody, U.S. Advocacy Manager at Access Now. Yet it inherently undermines human rights, and "remains biased against communities of color, particularly Black people and Black women." Read more via Access Now
---
There's no question that applications of AI like facial recognition threaten our fundamental rights. Yet the E.U. is considering an approach to AI regulation that would substitute rights-based protections for a mere risk mitigation exercise by the corporations with a vested interest in developing these systems. Access Now's Fanny Hidvégi, Daniel Leufer, and Estelle Massé explain why that's a mistake — and what E.U. regulators should do instead. Read more via Access Now
===
Clubhouse app blocked in China, added to 'Great Firewall': users, activists
By Brenda Goh - 08. February 2021
SHANGHAI (Reuters) - Access to U.S. audio app Clubhouse was blocked in China on Monday, users and an anti-censorship watchdog said, ending a brief window that allowed thousands of mainland users to join in discussions often censored in China.
The social audio app Clubhouse is pictured near a star on the Chinese flag in this illustration picture taken February 8, 2021. REUTERS/Florence Lo
Launched in early 2020, Clubhouse's global user numbers soared earlier this month after Tesla CEO Elon Musk and Robinhood CEO Vlad Tenev held a surprise discussion on the platform.
Masses of new users joined from mainland China, taking part in discussions on topics that included sensitive issues such as Xinjiang detention camps, Taiwan independence and Hong Kong's National Security Law.
However, users of China's Twitter-like social media app Weibo began posting that they were having issues accessing the Clubhouse app on Monday evening. Some showed screenshots of a message the app displayed when they tried to open it which said a secure connection to the server could not be made.
Anti-censorship activist website GreatFire.org said on Twitter late on Monday that the app had been blocked for users in China at around 7 p.m. Beijing time (1100 GMT) that day.
Many Western social media apps including Twitter, Facebook and YouTube are banned in China, where the local internet is tightly regulated and often censored of content that could undermine the country's ruling Communist Party.
Clubhouse did not respond to requests for comment. The Cyberspace Administration of China, the country's top internet regulator, did not immediately respond to a faxed request for comment.
"Clubhouse has been walled," said one Weibo user on Monday, referring to the system China uses to regulate its internet.
"This is just too fast," said another.
Many Weibo posts discussing the blocking of the app were deleted from the platform by Tuesday morning.
The Clubhouse app is only available on iOS devices and is unavailable in the local Apple app store in China, but mainland Chinese users had been able to access the app by modifying the location of their app store.
The Chinese foreign ministry spokesman Wang Wenbin said on Tuesday that China governed its cyberspace according to laws but that he was unaware of the situation around Clubhouse.
A U.S. State Department spokeswoman said a China ban on Clubhouse was not surprising and called upon Beijing to allow its citizens unfettered access to the internet and other media.
"Internet freedom is an important right and is key to ensuring an informed citizenry can share their ideas freely amongst themselves and with their leaders," she said.
As first reports of the internet disruptions began on Monday, nearly 3,000 users opened a room in Clubhouse to discuss whether it had been blocked by Chinese censors, with some expressing concerns that authorities could be monitoring discussions.
Some users urged others not to panic.
"Let bullets fly for a while. Let's monitor for a few days first, don't panic yet," one user said.
Reporting by Brenda Goh in Shanghai and Yew Lun Tian in Beijing; Additional Reporting by David Brunnstrom in Washington and Gabriel Crossley in Beijing; editing by Louise Heavens, Bernadette Baum and Richard Pullin
===
Big Tech Is Controlling What You See Online
Analysis by Dr. Joseph Mercola - 01. February 2021
••••
Story at-a-glance
••••
In this episode of Full Measure, award-winning investigative journalist Sharyl Attkisson takes on Big Tech and its censorship of the information you see daily on the internet.1Restriction of free speech has accelerated in recent months, when Facebook, Twitter and YouTube took the unprecedented steps of silencing the U.S. president's social media accounts.
While many welcomed the censorship, others spoke out against the violation of free speech and the precedence it sets for the future. Even Twitter CEO Jack Dorsey said he was uneasy about the decision, tweeting on January 13, 2021:2
"Having to take these actions fragment the public conversation. They divide us. They limit the potential for clarification, redemption, and learning. And sets a precedent I feel is dangerous: the power an individual or corporation has over a part of the global public conversation."
Regardless of one's political affiliations, the move highlights the immense control that corporations have over online information and how it can be yielded to support, or dismantle, certain agendas.
Efforts to Combat 'Fake News' Ramped Up After Election
Zachary Vorhies was a Big Tech insider for more than eight years. A former senior software engineer at Google and Google's YouTube, he said everything was great — and then something happened: Donald Trump won the election in 2016. In the first week after the 2016 election, Vorhies told Attkisson, Google had an all-hands meeting.
The company's CFO broke down in tears over the election results, while founder Sergey Brin said he was personally offended by them. In short, the bosses at Google were devastated by Trump's unexpected victory, and soon after Vorhies said, "The company took a hard left and abandoned liberal principles and went toward authoritarian management of products and services."
Eventually, as Vorhies realized Google is manipulating public opinion and the political landscape, he resigned so he could warn the public that Google appeared to be attempting a coup on the president. He echoed these sentiments during our 2019 interview, and shared his inside knowledge of this global monopoly, revealing why Google is not a reliable source of information anymore.
While some of the information revealed is related to politics, you can read about my views about the two-party U.S. federal government. The point of sharing this information is that Google is manipulating search results to reflect its views and influence social behavior while denying this is happening.
How Google Is Altering Reality
According to Vorhies, at the all-hands meeting that took place shortly after the 2016 presidential election, Google CEO Sundar Pichai said that one of the most successful things they had done during the election was applying "machine learning" to hide fake news.
Machine learning is a type of artificial intelligence that's behind Google's rampant censorship — something they've dubbed Machine Learning Fairness, or ML Fairness. "As you imagine," Vorhies said during our 2019 interview (hyperlinked above), "they're not going to call their censorship regime something bad. They're going to call it something like 'fairness.'"
"So, if you're against that, you're against fairness. It's a euphemism. I discovered there was this umbrella project, 'ML Fairness,' and there were these subcomponents like 'Project Purple Rain,' which is a 24-hour response team that is monitoring the internet," he said.
By 2017, Vorhies had uncovered more than 950 pages of confidential Google documents showing a plan to re-rank the entire internet based on Google's corporate values, using machine learning to intervene for "fairness." He resigned in June 2019 and turned over the documents to the Department of Justice, then released them to the public via Project Veritas to expose Google's censorship activities.3 According to Project Veritas:4
"Things got political in June 2017 when Google deleted 'covfefe' out of its arabic translation dictionary in order to make a Trump tweet become nonsense. This would have been benign if it weren't for the coincidence of the main stream media attempting to invoke the 25th Amendment to remove Trump from the presidency, a week later.

At this point Zach Vorhies became suspicious that Google might be engaging in a seditious conspiracy to remove the President of the United States. Zach decided that the document cache had to be provided to the appropriate law enforcement agencies (Department of Justice) to disclose the seditious activity, and to the public in order to let them know the full extent of Google's information control abilities."
'Algorithmic Unfairness' Tackles the Narrative of Reality
Susan Wojcicki, the CEO of YouTube, made pushing down "fake news" and increasing "authoritative news" sound like a good thing, Attkisson reported,5 but when Vorhies looked at Google's design documents, the fake news they were censoring wasn't really fake.
"I was apolitical," he said, "but I started to think, is this really fake news? Why are they defining it as fake news in order to justify censorship?" Part of this involved Google's efforts at social reconstruction to correct "algorithmic unfairness," which could be any algorithm that reinforces existing stereotypes.
Could objective reality be algorithmically unfair? Google says yes. Vorhies used the example of doing a Google search for CEOs, and the images returned included mostly men. Although it's reality, this could be considered algorithmically unfair and, according to Google, justifies intervention in order to fix it. He also uses the example of the autofill search recommendations that pop up if you do a Google search.
Autofill is what happens when you start typing a search query into a search engine and algorithms kick in to offer suggestions to complete your search. If you type "men can," you may get autofill recommendations such as "men can lactate" and "men can get pregnant," or "women can produce sperm" — things that represent an inversion of stereotypes and a reversal of gender roles.
We've been led to believe that whatever the autofill recommendations are is what most people are searching for — Google has stated that the suggestions given are generated by a collection of user data — but that's not true, at least not anymore. As Vorhies said during our 2019 interview:
"This story about the autofill first got disclosed by Dr. Robert Epstein, who is a Harvard-trained psychologist and former editor-in-chief of Psychology Today. What he said was that Google had flipped a bunch of votes for Hillary using this autosuggest feature. I've investigated this claim. I've verified it to be true … It turns out that a lot of the popular searches were being suppressed.

… The most significant thing about this feature is the fact that you don't expect to have this part of your online experience to be hatched for political reasons. You think that this is legitimately what other people are searching for. As a result, you don't have your filters on. Your brain puts on these filters when it starts to evaluate politically charged information.

When you read a newspaper article, you may be thinking to yourself, 'This may be true, this may not.' You're skeptical. But when you're typing into a search, you don't think that because you don't think that's rigged, so whatever bias is inherent in that search result slips through and goes directly into your subconscious. This is what Epstein was explaining."
Vorhies said his tipping point came when Pichai told Congress the company doesn't filter based on political bias and blacklist websites. "That's when I saw that Sundar Pichai was lying to Congress by saying that they don't use blacklists."6
Big Tech Fact-Checking Ramped Up
The sudden onslaught of "fact-checking" organizations is another form of censorship that's interfering with free discourse. Citing data from Duke University Reporters' Lab, Attkisson says "fact check groups more than quadrupled in number over five years from 44 to 195." Fact-checking now represents a multimillion-dollar industry that stands to benefit certain interests.
"Facebook and Google are major funders of news organizations and fact check efforts," Attkisson reports, "spending hundreds of millions of dollars." The problem with labeling something as "false and misleading information" is the damage that occurs if said information is not actually false or misleading. When a banner pops up on social media warning readers that the content is false, most people will not click through.
According to the Poynter Institute, one of Facebook's fact-checking partners, which bills itself as a "global leader in journalism" that believes that a free press is essential,7 once a Facebook post is flagged as false by a fact-checker, its reach is decreased by an average of 80%.8
Further, Facebook's list of trusted fact-checking partners is also heavily conflicted. Children's Health Defense sued Facebook, its CEO Mark Zuckerberg and three of its fact-checking partners — Science Feedback, Poynter Institute and PolitiFact9 — alleging, in part, that they are not independent or fact-based, even though they describe themselves as such.
Fact Checkers Receive Millions From Political Groups
PolitiFact is a branch of the Poynter Institute that says fact-checking journalism is its "heart,"10 while Science Feedback is a French organization that claims it verifies the "credibility" of "influential" science claims in the media.11
Science Feedback, which often sides with the vaccine industry, was also used to discredit a documentary that tied the coronavirus to a lab in Wuhan, China, but Science Feedback's source was a U.S. scientist who worked at the Wuhan lab.
Further, according to Attkisson, PolitiFact received millions from groups looking toreimagine capitalism, count immigrants in the U.S. census and change voting processes for presidential elections from the electoral system to a popular vote.
PolitiFact also received $900,000 from the Democracy Fund, which is a major funder of anti-Trump political efforts, while the left-leaning Open Society Foundations and Omidyar Network gave the Poynter Institute $1.3 million for its international fact-checking network.12
Attkisson says fact-checking censorship ramped up in the final weeks of the 2020 presidential campaign with Twitter censoring or labeling Trump's tweets and a New York Post exposé on Joe Biden's son, and, after the election, YouTube banning videos disputing Biden's victory. Ultimately, what's wrong with companies trying to keep harmful information or conspiracy theories from reaching people?
As Vorhies said, "The problem is that they're a monopoly. And if they're going to put their finger on the public narrative, that's going to be meddling in the election."13
'Jumping From the Fireplace Into a Fire'
Section 230 of the 1996 Communications Decency Act provides internet platforms liability protection for user-generated content. Big Tech is pushing for the inclusion of protection mirroring Section 230 of the Communications Decency Act in various free trade agreements, to protect them from foreign regulations.
While Section 230 makes free speech online possible for everyone, it also allows Google, YouTube and Facebook to filter out and censor whatever they want while still qualifying as a platform rather than a curator of content.
Congress has threatened to punish Big Tech by stripping them of the legal protections in Section 230, but the government stepping in could add another layer of problems, Attkisson says. Cindy Cohn, executive director of the Electronic Frontier Foundation, agreed, noting14:
"Just because you have a problem it doesn't mean that every solution is the right one. And I think we could really jump from a fireplace into a fire if we then decide that we're going to let whoever is in charge of the government decide what we see."
Efforts to shut down public discussions and information are in full force. So, what can you do? Knowledge truly is power, so look beyond fact-checkers' labels and the top of Google's canned search results — and the corporations behind them — in your search for truth. There are alternatives for most if not all Google products, and by using these other companies, we can help them grow so that Google becomes less and less relevant.
Sources and References:
••••
Related Article (click on image below to read):
••••
Dr. Joseph Mercola is the founder of Mercola.com. An osteopathic physician, best-selling author and recipient of multiple awards in the field of natural health, his primary vision is to change the modern health paradigm by providing people with a valuable resource to help them take control of their health.
••••
The above article (Big Tech Is Controlling What You See Online) was originally created and published by MERCOLA and is republished here with permission and attribution to articles author as well as the website, mercola.com. (© Dr. Joseph Mercola)

TLB recommends you visit MERCOLA for more great articles and information.
===
Kenya's sneak attack on privacy: changes to the law allow government access to phone and computer data
By Bridget Andere - 27. January 2021
In Kenya, the right to privacy is already in jeopardy, but a new amendment to the law is deepening the crisis. On December 11, 2020, President Uhuru Kenyatta signed into law an omnibus bill introducing key amendments to the Official Secrets Act (Cap 187). The Statute Law Miscellaneous Amendment Act gives powers to the Cabinet Secretary of Interior and Coordination of National Security to access data from any phone or computer and introduces hefty penalties for anyone who refuses to comply. The signing of this amendment is a stealth attack on Kenya's privacy laws and Kenyans' fundamental rights. Furthermore, Kenya's constitution protects privacy, and while the right to privacy is not absolute, this amendment further shreds it.
Prior to the introduction of this amendment, the Official Secrets Act did not cover new technologies and limited government access to personal data related to telegraphs in the interest of national security and the public interest. Unfortunately, the act had no checks or balances and power rested solely on the Minister, as the position was then known.
Let's take a closer look at what the amendment allows and why it fails to pass muster for protecting Kenyans' rights.
Surveillance without checks and balances
Under this amendment, when it is in the national interest of the state, "...the Cabinet Secretary may, apply to the High Court for an order requiring any person who owns or controls any telecommunication apparatus used for sending or receipt of any data…"
Rather than making it mandatory to obtain a court order every time the Cabinet Secretary seeks data, the amendment leaves the option to seek a court order at the Cabinet Secretary's discretion. The use of the word "may" implies that the only safeguards provided for privacy and other rights are optional.
This amendment is yet another illustration of the government's utter disregard for the right to privacy. Law enforcement and security agencies have perpetrated both mass and targeted surveillance of ordinary Kenyans, journalists, opposition groups, and others, and these invasions of privacy are rampant and take place mostly unregulated. Spying by security services has supported "Death Squad" campaigns that have claimed lives with impunity, and as media reports and civil society organizations have revealed, the digital surveillance that telecom service providers facilitate is at the center of this problem. According to Privacy International, the National Intelligence Services (NIS) have "direct access to Kenya's telecommunications networks, which allows for the interception of both communications data and content." Rather than regulating these dangerous practices and protecting privacy, the government has amended the law in a clear attempt to laminate over these illegal practices.
Moreover, while these surveillance powers are supposed to be used only to protect "national security," the wording of the law is vague enough to give the government and authorities plenty of leeway regarding how and when to use them. The threshold for use of these powers is much too unreliable to serve as the sole basis for upending Kenyans' constitutional rights. The government has previously abused its powers and the lack of definitive parameters in applying this amendment will force telecom service providers and others in possession of personal data to leave the front and back doors permanently open to law enforcement agencies and security services.
Hefty penalties for failure to comply
The amendment introduces penalties for anyone who fails to comply with orders to turn over their data. If you don't do what the government asks, you face a one million shilling fine (approximately $9,150), a one-year imprisonment term, or both — more than enough to bully anyone into compliance.
"Any person who fails to comply with a request made under sub-section shall be guilty of an offence and liable to a fine not exceeding one million shillings or to imprisonment for a term not exceeding one year, or to both."
Lack of adequate public participation for amending the law
There is the growing and worrying trend of lack of adequate public participation in Kenya's government, and the discussion regarding this amendment was no exception. Yet the need for meaningful public participation is embedded as a value in Kenya's constitution, and it is especially important when it comes to crafting policy that affects the fundamental rights of citizens.
This is not the first time Kenya has used an omnibus bill to sneak in amendments and bypass the normally required public consultation and adequate legislative processes. In December 2018, Kenya introduced its national identity legislation this way. The National Integrated Identity Management System (NIMS) was passed under Executive Order No. 1 2018 and the Statute Law (Miscellaneous Amendments) Act, 2018 Sec 9A. The passage of NIMS via an omnibus bill was challenged in court. and the government was subsequently forced to enact the Data Protection Act 2019 and other regulations to streamline NIMS.
The amendment to change the Official Secrets Act was advertised in only two newspapers as a means of opening it to public participation. For a law of this importance, that is not enough to get sufficient participation.
What should happen now: National Assembly must protect privacy rights by amending the Official Secrets Act
Given the government's previous illegal surveillance practices and the deadly impact they have had, the National Assembly must amend the Official Secrets Act to provide the necessary checks and balances and protect Kenyans' right to privacy. Any government request for access to an individual's private information should take place only under a proper court order.
Access Now further calls on the National Assembly to strengthen Kenya's existing frameworks and laws — such as the Data Protection Act — instead of passing new laws to weaken them.
Author:
BRIDGET ANDERE
===
Historic victory for privacy as dating app receives gigantic fine
By Finn Myrstad & Øyvind H. Kaldestad - 26. Januar, 2021
Today, the Norwegian Data Protection Authority issued an advance notification of a 100 million NOK (€ 9 600 000) fine to the dating app Grindr, as a result of a legal complaint filed by the Norwegian Consumer Council.
- This is a milestone in the ongoing work to ensure that consumers' privacy is protected online. The Data Protection Authority (Datatilsynet) has clearly established that it is unacceptable for companies to collect and share personal data without user´s permission, Finn Myrstad, director of digital policy in the Norwegian Consumer Council said.
In 2020, the Norwegian Consumer Council revealed how many apps collect and share large amounts of sensitive information without users' knowledge. Based on these findings, the Consumer Council filed legal complaints, together with noyb, the European Center for Digital Right, against the dating app Grindr and five commercial partners for breaches of the General Data Protection Regulation (GDPR).
The Data Protection Authority has now upheld the Consumer Council's complaint and issued an advance notification of a 100 million NOK (€ 9 600 000) one-time administrative fine, which amounts to 10 percent of Grindr's global annual revenue. Grindr has until February 15th to provide comments or remarks on the decision.
– This not only sets limits for Grindr but establishes strict legal requirements on a whole industry that profits from collecting and sharing information about our preferences, location, purchases, physical and mental health, sexual orientation, and political views, Myrstad said.
-  This is excellent news and sends a clear signal that it's illegal to monitor consumers without their consent 24/7 to collect and share their data. The GDPR does have teeth and consumer groups stand ready to act against those who break the law, Monique Goyens, Director General of The European Consumer Organisation (BEUC), said.
– The message is simple: 'take it or leave it' is not consent. If you rely on unlawful 'consent' you are subject to a hefty fine. This does not only concern Grindr, but many websites and apps, Ala Krinickytė, Data protection lawyer at noyb said.
As a result of the Norwegian Consumer Council's revelations in 2020, more than 40 consumer and human rights organizations in the EU and US notified their national authorities about the findings and set forth demands that the data free-for-all must cease.
Sets strict limits on data sharing
The decision from the Norwegian Data Protection Authority rules that Grindr users were not given sufficient information about how personal data was collected and shared onward with third party companies. Consumers had to accept data sharing with third parties in order to use the app.
– It is great that the Norwegian Data Protection Authority is taking a leading role in enforcing the General Data Protection Regulation in Europe. We hope that this marks the starting point for many similar decisions against companies that engage in buying and selling personal data, Myrstad said. 
 
- We now expect Grindr to ensure that any personal data that was illegally collected and shared with third party companies is deleted. Other companies and apps that engage in similar activities should ensure that they are operating in accordance with the legal precedence that has now been established. 
Commercial surveillance has serious consequences
The comprehensive knowledge companies have not only about consumers' preferences but even about when we are most receptive to being influenced threatens consumer and data protection rights and may have dramatic consequences for society at large.
– There are many examples of how personal data is used to manipulate everything from elections to targeting gambling ads against individuals struggling with addiction. Furthermore, data breaches may lead to scams or identity theft, and can be used for stalking or persecution, for example in countries where homosexuality is illegal, Myrstad said.
– Information about us is often used in completely different contexts from where and when it was collected. For example, health data may be used to determine insurance offers, or to discriminate against groups or individuals on the basis of ethnicity or sexual identity.
===
ICYMI:
[2021.01.15] We all know that our cell phones constantly give our location away to our mobile network operators; that's how they work. A group of researchers has figured out a way to fix that. "Pretty Good Phone Privacy" (PGPP) protects both user identity and user location using the existing cellular networks. It protects users from fake cell phone towers (IMSI-catchers) and surveillance by cell providers.
It's a clever system. The players are the user, a traditional mobile network operator (MNO) like AT&T or Verizon, and a new mobile virtual network operator (MVNO). MVNOs aren't new. They're intermediaries like Cricket and Boost.
Here's how it works:
One-time setup: The user's phone gets a new SIM from the MVNO. All MVNO SIMs are identical.
Monthly: The user pays their bill to the MVNO (credit card or otherwise) and the phone gets anonymous authentication (using Chaum blind signatures) tokens for each time slice (e.g., hour) in the coming month.
Ongoing: When the phone talks to a tower (run by the MNO), it sends a token for the current time slice. This is relayed to a MVNO backend server, which checks the Chaum blind signature of the token. If it's valid, the MVNO tells the MNO that the user is authenticated, and the user receives a temporary random ID and an IP address. (Again, this is now MVNOs like Boost already work.)
On demand: The user uses the phone normally.
The MNO doesn't have to modify its system in any way. The PGPP MVNO implementation is in software. The user's traffic is sent to the MVNO gateway and then out onto the Internet, potentially even using a VPN.
All connectivity is data connectivity in cell networks today. The user can choose to be data-only (e.g., use Signal for voice), or use the MVNO or a third party for VoIP service that will look just like normal telephony.
The group prototyped and tested everything with real phones in the lab. Their approach adds essentially zero latency, and doesn't introduce any new bottlenecks, so it doesn't have performance/scalability problems like most anonymity networks. The service could handle tens of millions of users on a single server, because it only has to do infrequent authentication, though for resilience you'd probably run more.
The paper is here.
===
BRAVE REPORTER GOES OFF SCRIPT ON AIR
Re-upload: January 3, 2021
In an interview with a physician, a Canadian news reporter spills the beans about the real intentions of COVID-19.