UPDATE 06. April 2021: South-Africa: Ivermectin settlement frees up more access for Covid-19 patients
UPDATE 05. April 2021: AFP-Faktcheckers Out on Paid Disinformation Campaigns
UPDATE 01. April 2021: No April's Fool Joke: WHO data say Ivermectin reduces COVID mortality by 81%. Also WHO: We still don't recommend it.
UPDATE 31. March 2021: SCANDAL: UN triggers price hike for COVID medicine in Africa. People in all African countries, like in Kenya and South-Africa, suffer under the Medical Mafia
UPDATE 18. February 2021: Virologists Report Poor Man's Amino Acid Cure for Covid-19 Would Abolish Need for Vaccines
UPDATE 01. February 2021: Zimbabwe government approves Ivermectin
UPDATE 28. January 2021: South Africa approves controlled use of Ivermectin to treat Covid-19
UPDATE: 14. January 2021: Ivermectin is Now a Treatment Option for Health Care Providers!
UPDATE 09. January 2021: South Africa Authorities are wiggling around while people die: Data on Ivermectin 'will soon be available': SAHPRA
UPDATE 07. January 2021: "Stop Covid-19 deaths, give us ivermectin Now!" – BLF
UPDATE 05. January 2020: DR. PIERRE KORY PLEADS IVERMECTIN IS SUCCESSFUL TREATMENT FOR COVID-19 AT U.S. SENATE HEARING
UPDATE 04. January 2020: Ivermectin: Tests show cheap drug may reduce Covid-19 death toll
ICYMI: IMPORTANT: Ivermectin And COVID-19: How Is It Proposed To Work? Review Of All Theorized Mechanisms Of Action + Antiviral Research Volume 178, June 2020: The FDA-approved drug Ivermectin inhibits the replication of SARS-CoV-2 in vitro
Cheap hair lice drug may cut risk of COVID-19 death by 80 percent: study
By Hannah Sparks - 04. January 2021
A simple treatment for COVID-19 could be cheaper than 20 bucks — and familiar to most grade school nurses.
Head lice drug ivermectin is being explored as a potential treatment for the coronavirus following a promising new study that showed an 80% reduction in hospitalized COVID-19 patient deaths.
Just 8 out of 573 patients who received ivermectin passed away, compared to the 44 individuals out of 510 who died after being given a placebo.
An earlier study of the antiparasitic prescription drug, which costs between $17 and $43 for a course of treatment, according to GoodRx, revealed promising results in April — by removing all viral RNA within 48 hours of a single dose.
Liverpool University virologist Andrew Hill has called the new study "transformational" in the search for a coronavirus therapy. His findings, based on data from over 1,400 patients, were made public in a video posted to YouTubein which Hill discusses his results in a previously aired livestream. The research currently awaits peer review prior to publishing.
"If we see these same trends observed consistently across more studies, then this really is going to be a transformational treatment," said Hill.
However, critics have called Hill's study conclusion premature, urging further research before declaring ivermectin an effective treatment — citing other buzzed-about methods that ultimately failed to deliver, such as hydroxychloroquine and tocilizumab.
"All we have are observational studies and clinicians' opinions," said University of Sydney professor Andrew McLachlan, the Daily Mail reported.
"Many of the current studies have low numbers of participants, weak study designs, and inconsistent (and relatively low) ivermectin dosing regimes, with ivermectin frequently given in combination with other drugs.
Ivermectin Image AFP via Getty Images
UPDATES:
Ivermectin settlement frees up more access for Covid-19 patients
By Estelle Ellis - 06. April 2021
Judge Cassim Sardiwalla also ordered SAHPRA to report every three months on developments around the availability of ivermectin for the treatment of Covid-19. (Photo: shutterstock / Wikipedia) Less
In a far-reaching court order issued by the Gauteng high court, allowing doctors to also legally prescribe small batches of custom-made medicine containing ivermectin for the treatment of Covid-19, the South African Health Regulatory Authority was also instructed to report on any new developments around the drug to a judge every three months.
Following the settlement in four different cases to gain access to ivermectin for the treatment of Covid-19 in South Africa, the high court in Pretoria has also ordered that small batches of custom-made medicine containing ivermectin can now be legally prescribed "off-label" for the treatment of specific patients with Covid-19.
This has effectively provided another avenue to access the drug other than applying to use it through the South African Health Products Regulatory Authority's (SAHPRA) compassionate programme.
Judge Cassim Sardiwalla also ordered SAHPRA to report every three months on developments around the availability of ivermectin for the treatment of Covid-19.
Ivermectin is an anti-parasitic drug. It has been registered in South Africa for the treatment of a skin condition and is used elsewhere to treat river blindness and other diseases caused by parasites in humans. Since the outbreak of the global Covid-19 pandemic, there have been small trials showing both that it is effective against Covid-19 and that it is not.
In December a Rapid Review by the Covid-19 subcommittee of the National Essential Medicines List Committee (NEMLC) recommended that the regulatory authority wait for more large randomised controlled trials to be published before deciding whether ivermectin should be used to treat Covid-19 in South Africa.
SAHPRA also agreed to contribute more than a million rand in total to cover the legal fees in each of the four cases before court.
The cases were brought by a general practitioner George Coetzee, two of his patients and Afriforum, a group of pharmacies, the African Christian Democratic Party (ACDP) and Doctors for Life, and a group of medical practitioners who called themselves "I can make a difference."
According to the court order, SAHPRA will "contribute" R350,000 to the legal fees of the pharmacies, R500,000 in the case brought by Coetzee and Afriforum, R500,000 to the legal bills of the ACDP and Doctors for Life and R450,000 to "I can make a difference."
According to the court order, SAHPRA must report to the court every three months to indicate if any adjustments have been made to the programme providing access to ivermectin for the treatment of Covid-19.
This report must include if there are any newly approved unregistered ivermectin products available, if there are any newly authorised importers, how many products, containing ivermectin, have been made available to patients under the programme and who has been authorised to hold ivermectin stock.
The order also keeps the door open for further litigation if there are problems in accessing the drug for the treatment of Covid-19.
SAHPRA has agreed to continue monitoring the use of ivermectin for the treatment of Covid-19 and to allow continued access to the drug through its compassionate programme and also to publicly report accurate information on the safety, efficacy and quality of ivermectin and "any other potential treatment or preventative medicine for Covid-19."
The order states that pharmacists or a doctor or anybody who is registered under the Health Professions Act and holds the necessary license will be allowed to make up small batches of medicine containing ivermectin for patients, with Covid-19 on condition that it had been prescribed by a doctor and that it is not done in large quantities.
Yuven Gouden from SAHPRA said that the CEO, Boitumelo Semete-Makokotlela, needed to consult with their legal team before responding to any questions.
"Access in accordance with Section 14(4) of the Act practically means that doctors can prescribe ivermectin on their own judgement and that no Section 21 application (in terms of the compassionate programme) or reporting is required for compounded ivermectin. Patients can then use this prescription to buy ivermectin from any pharmacy where compounded ivermectin is available," Barend Uys, the Head of Research at AfriForum said.
"We are very glad that the settlement was made an order of court as this provides certainty for doctors and patients," Coetzee said.
===
AFP-Faktcheckers Out on Paid Disinformation Campaigns
Paid for faktcheckers do disservice to AFP reputation
By RR - 05. April 2020
While AFP, the originally French Agence France Press - like all big news agancies, be it AP, REUTERS, UPS, DPA etc. - walk the narrow line to not embarrass their main payroll financiers, AFP went a step further by providing a biased "FAKT-CHECKER" service paid by those who want to spread their propaganda.
This is very sad, because AFP so far had been rather moderate in spreading false narratives and somehow were with their proper journalistic work more reliable in their reporting than other news agencies.
Those days seem now to be over.
This becomes, however, obvious, if one looks at the carefully tweaked article released by the AFP-Faktchecker gang on the vaccine issues and on medicines like Ivermectin in the COVID-19 debate. The completely ignore the proven vaccine-dangers and try to discredit alternative treatments, even if they are backed by per-reviewed studies. Big Pharma has a new propagada arm.
The often young scribes, who work for AFP-Faktchecker - many of whom are from developing countries - even go so far as to try and twist the well documented statements of proven eugenicist Bill Gates on depopulation.
AFP-Faktchecker was asked to declare if they receive - like many other media - funding or payments for propganda article placements from the Bill and Melinda Gates Foundation (BMGF), but haven't responded so far. It, however, appears to be the case, if one looks at their failing attempt to "explain" Bill Gates' infamous TED talk on vaccines and population reduction.
Under the banner of "Fakt-Checkers" also other dubious groups received funding for counter-propaganda, but the AFP set-up is outstanding in that it openly even declares that their services aim at providing propaganda pieces in 20 languages available for #health #environment #science and #politics for those whose deeds - or better misdeeds - have been exposed on social media.
High time that AFP HQ sets some real faktcheckers on the control-board of their young and paid-for "fakt'-checkers - otherwise the reputation of the whole of AFP continues to decline.
===
Horowitz: WHO data: Ivermectin reduces COVID mortality by 81%. Also WHO: We still don't recommend it.
By Daniel Horowitz - 01. April 2021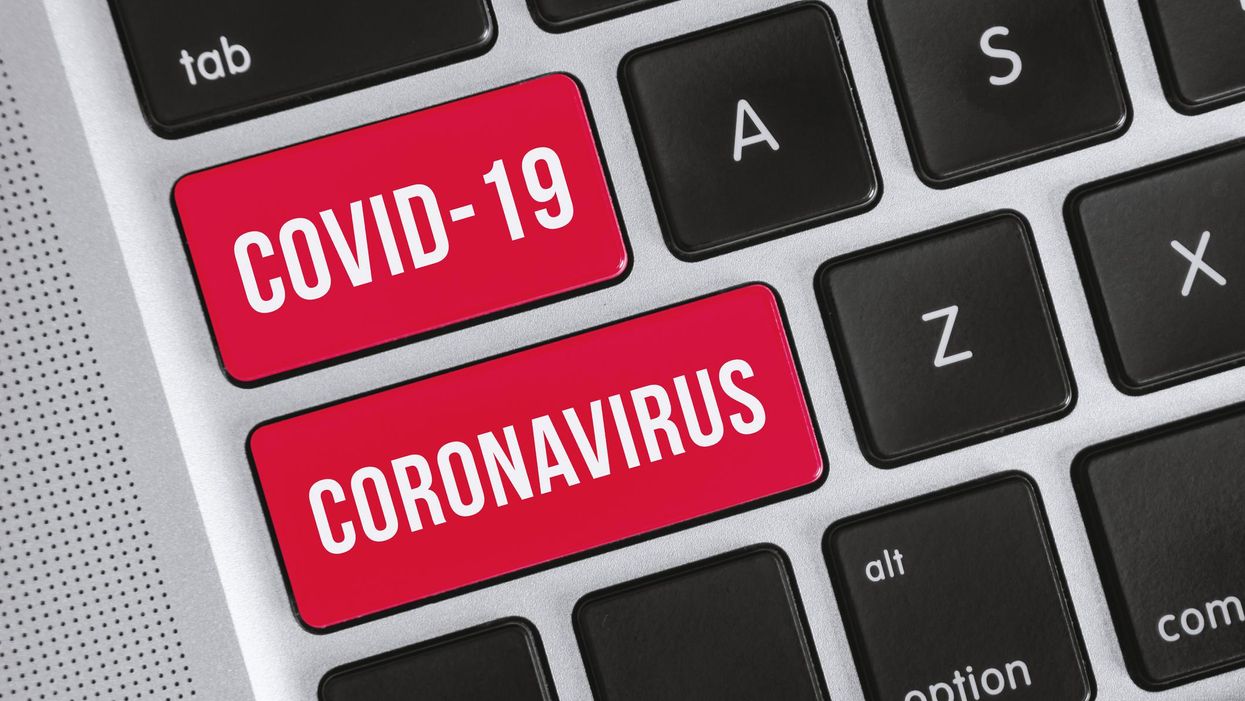 Soulmemoria/Getty Images
Imagine if we could have saved 81% of those who ultimately died from the virus by treating them early with a cheap, safe drug, along with other cheap therapeutic cocktails. Well, for one, more people would be alive today. But more important to the powers at be, there would have been no excuse to fear the virus and sow panic and tyranny. Also, there would have been no market for expensive therapeutics and vaccines that are much more experimental and unproven. Which is likely why the WHO is refusing to recommend ivermectin for early COVID treatment, even as its own data prove it should be championed as a cure.
On Wednesday, the WHO updated its guide on therapeutics and COVID-19. Under ivermectin, the meta-analysis shows an 81% drop in mortality among those who used ivermectin as opposed to standard care. It also shows a 64% decrease in hospitalization. Nonetheless, the WHO refuses to endorse it because it claims the confidence level is low.

Image source: WHO screenshot
"The issue with the Ivermectin is that based on initial study and the currently available data, it is not strong enough for us to advocate the use of Ivermectin for treatment of COVID or prevention of COVID," said WHO representative to the Philippines Rabindra Abeyasinghe on Tuesday. He claimed that using it without "strong" evidence is "harmful" since it would give "false confidence" to the public.
Gee, that sure sounds a lot like telling people if they wear a mask indoors, they won't get COVID. Tragically, when they invariably do get the virus, the global health elites have nothing to treat them with.
In total, there have been 49 studies, 26 of them randomized controlled trials, showing that ivermectin works against the virus. The pooled results show an 80% improvement when used early, 89% when used as prophylaxis, and even a 50% improvement at late stages. It is simply shocking that the global elites would continue to treat this long-used drug as experimental while treating novel vaccines that were only studied by the companies creating them as ironclad. Consider that the vaccines have not been approved by the FDA, on label or off label, there is no liability, and there is no data on long-term safety issues.
Ivermectin, on the other hand, has been dispensed billions of times for decades and has proven itself as one of the safest drugs around. William C. Campbell and Satoshi Ōmura were awarded the Nobel Prize for physiology in 2015 for discovering the drug as a cure to river blindness. Here is an excerpt from the press release of the Nobel Assembly:
"Today the Avermectin-derivative Ivermectin is used in all parts of the world that are plagued by parasitic diseases. Ivermectin is highly effective against a range of parasites, has limited side effects and is freely available across the globe. The importance of Ivermectin for improving the health and wellbeing of millions of individuals with River Blindness and Lymphatic Filariasis, primarily in the poorest regions of the world, is immeasurable. Treatment is so successful that these diseases are on the verge of eradication, which would be a major feat in the medical history of humankind."
That sure sounds like a dangerous drug, doesn't it?
The WHO itself lists ivermectin among its Model List of Essential Medicines for 2019, given its efficacy against parasitic infections and its track record of safety.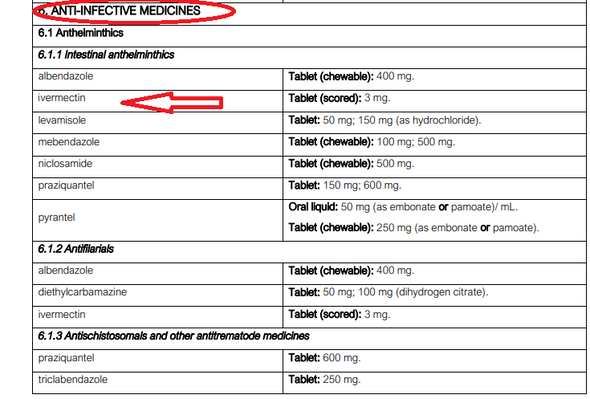 Image source: WHO screenshot
But suddenly when it comes to eradicating COVID and pre-empting lockdowns, masks, and vaccines, it's a problem! It's the worst thing known to man.
Consider the fact that even some unicorn idea of mask efficacy can only conceivably reduce transmission by a small amount, yet they treat masks as mandatory to the point that they enforce them against 2-year-olds, rape victims, and people with disabilities. Imagine if they poured that much vigor into promotion of ivermectin.
And as any doctor who has actually studied the early stages of the virus will tell you, this is not just about ivermectin or any single drug. It's about a cocktail of drugs. Aside from ivermectin or hydroxychloroquine, imagine if everyone with a positive test were given a cocktail with vitamins, steroids, and other drugs that have proven to work well over the past year, rather than waiting until someone has already experienced the inflammatory response, when it's much harder to treat.
In other words, how come the people who claim to care the most about COVID don't really care about saving people from it?
For example, if the global elites were really about saving lives, why wouldn't they have made vitamin D the new mask? The studies on the correlation between high vitamin D levels and positive outcomes with COVID have been impervious. The Karolinska Institute just published a comprehensive synthesis in the journal Lancet Diabetes & Endocrinology on how vitamin D offers a great degree of protection against all respiratory viruses. Based on an analysis of three randomized and placebo-controlled studies involving 49,000 people, they found that a daily dose of vitamin D offers extra protection against respiratory diseases. They observed this to be particularly important for people with low vitamin D levels, such as those with dark skin, overweight people, and the elderly.
Why has this information not gotten out to Americans? Why didn't vitamin D become the new toilet paper? Last week, Dr. Ryan Cole, a board-certified pathologist in Idaho who runs the largest independent laboratory in Idaho, where he's overseen 100,000 COVID tests, explained on my podcast exactly how vitamin D works against the inflammatory response to this virus. He showed how vitamin D is the master key of the immune system and prevents any dysregulation of the immune response that leads to the cytokine storm, which is responsible for most COVID deaths.
There are other cheap therapeutics that have been proven effective by respected research, such as low-dose aspirin. A recent study from George Washington University published in the journal Anesthesia & Analgesia showed that those given aspirin immediately in the hospital were 44% less likely to go on a ventilator, 43% less likely to need to go to the intensive care unit, and 47% less likely to die in the hospital. Imagine if people took it daily from the moment they feel symptoms or test positive.
Again, why are people who test positive, especially the elderly, still being denied information and prescriptions for cheap, life-saving cocktails early in the viral replication process? Last night, I got a panicked email from a listener whose 74-year-old mother with health conditions was vaccinated four weeks ago, but just came down with a fever and tested positive. Her doctor won't prescribe her ivermectin. This is the tragedy of the vaccine being treated as proven and proven therapeutics being treated as experimental and even dangerous.
A full year into this virus, our medical establishment have turned our civilization upside down and inside out under the guise of saving lives, but they have censored the one thing that will actually keep people out of the hospital. The question is why.
===
SCANDAL: UN triggers price hike for COVID medicine in Africa
People in all African countries, like in Kenya and South-Africa, suffer under the Medical Mafia
After the United Nations got their fingers in the pie, the price of IVERMECTIN in Keya soared from KSh 50 (50 cent) to 800 KSh (8 US$) for one tablet. A basic dose of three tablets is now 24 USD and can no longer be afforded by the average Kenyan.
The Kenyan Government did their part by wiggling around and spreading rumours that the medicine, registered and permitted since long also for human use, would not be allowed to be used in COVID-19 treatment in Kenya.
The same scam as in South Africa.
The UN, governments, Big Pharma and the usual culprit investors are all in to rip off the people.
Unitaid statement regarding Ivermectin as a potential COVID-19 treatment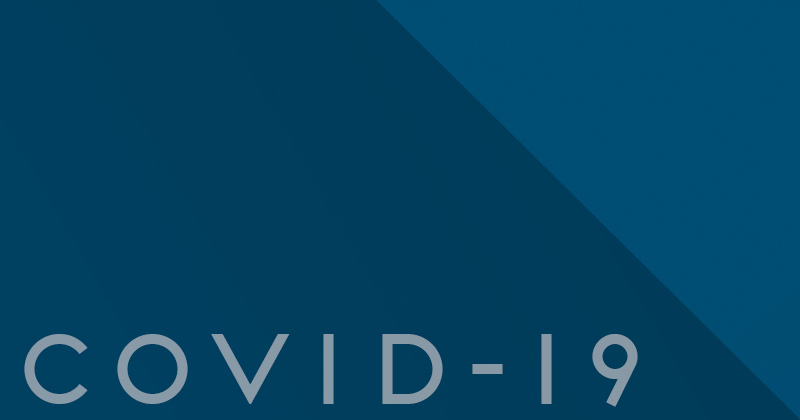 Geneva – Ivermectin, as well as other repurposed and new products, has been under evaluation in clinical trials as a potential treatment for COVID-19.
After updating the independent living network meta-analysis, the WHO Guidelines Development Group has updated the WHO Living Guidelines: Therapeutics and COVID-19 (today March 31). In this updated version, WHO recommends not to use ivermectin in patients with COVID-19 except in the context of clinical trials based on very low certainty of evidence.
Unitaid, in collaboration with the University of Liverpool, has tracked the evidence available for ivermectin from randomised clinical studies from around the world, with various studies still to be completed.
In addition, to support the acquisition of the necessary remaining evidence as soon as possible, the ANTICOV consortium – coordinated by DNDi and partly funded by Unitaid – is preparing to add ivermectin in a combination therapy, as a new treatment arm to the clinical trial. This large platform trial aims to identify treatments that can be used to treat mild and moderate cases of COVID-19, preventing them from progressing to severe COVID-19, and is being conducted in 13 countries in Africa, nine of which are funded by Unitaid."
---
Media contact:
Hervé Verhoosel | +41 79 249 35 29 |
===
Virologists Report Poor Man's Amino Acid Cure for Covid-19 Would Abolish Need for Vaccines
By FB - 18. February 2021
Move over hydroxychloroquine and ivermectin, two widely extolled prescription medicines used to treat COVID-19 viral infections. A natural cure for COVID-19 that is widely available and affordable for even the poorest of people on the planet has been confirmed by a team of virologists who have spent a lifetime studying the underlying causes of viral infections.
Backed by decades of research and safety data for herpes-family viruses, U.S.-based researchers at Bio-Virus Research Inc, Reno, Nevada, report on the successful treatment of the first 30 frontline doctors and nurses and a thousand-plus patients given the amino acid lysine to prevent and even abolish COVID-19 coronavirus infections at a clinic in the Dominican Republic. Astonishingly, symptoms of COVID-19 are reported to have dissipated within hours of this natural treatment.
The medical staff at a clinic in the Dominican Republic was coming down with two cases of coronavirus per month before lysine therapy was instituted.
The virologists, Drs. Christopher Kagan, Bo Karlicki and Alexander Chaihorsky, strongly suggested the front-line healthcare workers embark on a daily regimen of lysine therapy due to daily exposure to the virus. Their ground-breaking report is published online at ResearchGate.net.
Arginine/lysine balance
Lysine therapy interrupts the replication of viruses, including COVID-19 coronavirus, by countering arginine, an amino acid that fosters the eruption of dormant viruses. Lysine has been safely used for decades to quell herpes virus outbreaks that cause cold sores on the lips (herpes labialis), a treatment pioneered by one of the Bio-Virus Research team members in 1974.
Lysine is available in foods and in concentrated form in inexpensive dietary supplements (250 500-milligram lysine tablets can be purchased for under $5 US or 2-cents per tablet), making affordable lysine therapy possible.
Lysine/arginine imbalance would explain why patients who have been infected with COVID-19 have recurrent infections, even after vaccination.
Lysine Rx in Dominican Republic
The daily therapeutic supplement regimen for the medical staff in the Dominican Republic consisted of 2000 milligrams of lysine capsules along with restricted dietary consumption of arginine-rich foods such as nuts, chocolate, orange juice, pumpkin, sesame seeds, wheat germ.
The Bio-Virus Research team found doses of supplemental lysine up to 4000 milligrams to be safe and effective.
Foods that have a high ratio of lysine over arginine such as eggs, tofu, fish (not raw), sardines, cheese, meats such as pork, poultry and red meat, and yogurt) provide a high ratio of lysine over arginine, thus blocking replication of all coronaviruses including COVID-19.
According to the virologists who were interviewed by this reporter, over 1000 patients have now been successfully treated with surprisingly rapid dissolution of symptoms and return to health. Even severely infected COVID-19 patients have been able to come off the ventilator with lysine therapy, say doctors.
Third-party validation for lysine therapy
Writing in the International Journal of Infectious Diseases another research team based in New York and Texas reports that arginine depletion is a strategy to quell both coronaviruses and other herpes family viruses.
In 2016 researchers documented that lysine impairs the growth of coronaviruses in a lab dish.
The Bio-Virus Research team are not loners nor out on a scientific limb. A report, published in the Journal of Antivirals & Antiretrovirals, is what prompted to the current discovery that was put into clinical practice in the Dominican Republic. The science was in place prior to the announcement a mutated coronavirus was sweeping the globe which no one had immunity towards.
Dietary intake
The Recommended Daily dietary intake of lysine is 2660 milligrams for a 154-lb (70 kilogram) adult; 3640 milligrams during pregnancy.
Dietary intake of lysine in western populations ranges from 40-180 milligrams per day per kilogram (2.2 lbs.) of body weight, or 2800-12,600 milligrams for a 154 lb. (70 kilogram) adult.
It is the balance of arginine to lysine that controls the eruption of dormant viruses in the body. The average intake of arginine is estimated to be 4000-6000 milligrams per day.
Other health benefits
Supplemental lysine also has other health benefits. Lysine increases absorption of calcium, relieves bouts of anxiety, promotes wound healing, and is helpful for other conditions. Cholesterol is deposited in binding sites within coronary arteries. When lysine (and vitamin C) occupy those binding sites, cholesterol is not deposited in arteries.
Prevalence of herpes viral infections
Worldwide many billions of people harbor dormant herpes viruses that erupt into disease from time to time. In 2016 an estimated 3.7 billion people had herpes simplex virus infection– around 66.6% of the world's population aged 0 to 49.
Availability of lysine
Lysine is largely produced by the tons for animal feedstuffs. Roughly 2,200,000 tons of lysine are produced annually. There is no shortage.
Billions may benefit
The most frequent medical application of lysine therapy has been the quelling of active herpes infections (on skin, lips, etc.), and eradication of Epstein-Barr infection, Bell's palsy, etc.
Researchers bemoan the fact that lysine therapy hasn't become a mainstay in the treatment of herpes infections that affect ~80% of the world's population over expensive and problematic anti-viral drugs because it doesn't generate sufficient profit to attract funding for human clinical trials. Lysine is superior to various anti-viral drugs.
If lysine lives up to its promise as a universal COVID-19 antidote for therapeutic and preventive use, unless billionaire Bill Gates buys up and mothballs all the lysine production plants in the world like he has bought off agricultural land, and bought off news media, vaccine makers and politicians, the need for vaccines will become a moot and meaningless practice for COVID-19.
Because of the long-term safety record of this dietary amino acid, the public can take lysine as a non-prescription preventive "medicine."
Epidemiologists baffled by low rate of coronavirus infections in India
Despite its large population and poor sanitation, disease trackers are baffled by India's low rate of coronavirus infections. Maybe it is India's lysine-rich diet of yogurt, lamb, chicken, fish curry that protects its population from viral disease. The striking difference in the country-to-country prevalence of Herpes Simplex-2 infections (only 9.6% in South East Asian countries and 10.7% in Europe vs. 24.0% in the Americas and 43.9% in Africa) could be explained by the lysine/arginine ratio in native diets.
Treat the severely ill; skip the problematic vaccines
Vaccination is not fool proof. Vaccinated patients are testing positive for COVID-19. Doctors can choose to treat the 3 in 10,000 COVID-19 severely infected patients who are at risk for a mortal outcome with lysine rather than needlessly vaccinate billions of people. Mass vaccination would not be needed, nor would lockdowns, quarantines and questionable mass face mask use be required. The pandemic would be rapidly extinguished by a public information campaign regarding lysine-rich foods and dietary supplements. The public can take action on its own today without adverse consequences. Literally, trillions of dollars would be saved worldwide. If not for COVID-19, at least for herpes infections.
The shame is on the World Health Organization with a budget of $8.482 billion or the Centers For Disease Control with a budget of $7.875 billion that overlook safe and economical cures like lysine. This report serves as evidence the world is being gamed to plunder the masses of their health and wealth. The people of the world need to stop heeding advice from public health officials and practice preventive medicine on their own volition.
There is additional evidence that lysine also halts the growth of influenza and coxsackie viruses.
Further research
Researchers at Bio-Virus Research Inc. are searching for research funds to further document the benefits of lysine therapy. Contact Bio-Virus Research Inc.
Source: Virologists Report Poor Man's Amino Acid Cure for Covid-19 Would Abolish Need for Vaccines appeared first on LewRockwell.
===
Zimbabwe government approves Ivermectin
February 1, 2021
NewDay reported on Friday that the Zimbabwe government has authorised imports of the Covid-19 drug Ivermectin.
GOVERNMENT has approved mass importation of the veterinary anti-parasitic drug, Ivermectin, as it battles the second wave of COVID-19 infections which have rattled President Emmerson Mnangagwa's administration after killing five government ministers.
Robert Mudyiradima, the acting Health secretary wrote to the Medicines Control Authority of Zimbabwe (MCAZ) acting director-general Robert Rukwata directing that the drug be approved for use in the treatment of COVID-19 and that it could not "deny them (COVID-19 sufferers) effective treatment
regimes".
"It is in this regard that authority is granted for you to proceed under section 75 of the Medicines and Allied Substances Control Act to allow importation and use of these medicines under the supervision and guidance you outlined," Mudyiradima wrote on January 26.
===
South Africa approves controlled use of Ivermectin to treat Covid-19
By BB - 28. January 2021
South African authorities approved the use of a drug used to control parasites in humans and livestock to treat coronavirus patients.
The medicine, known as ivermectin, will be allowed for use on compassionate grounds in a controlled-access program, the head of the South African Health Products Regulatory Authority said Wednesday. Medical practitioners who apply to the regulator to use the drug will be considered on a case-by-case basis, Boitumelo Semete-Makokotlela said.
Ivermectin has been used for decades to treat livestock infested with parasitic worms, while in humans it's used as a topical ointment for diseases including skin infections and inflammation. The World Health Organization has suggested the drug has encouraging effects on coronavirus, though like other regulators it's also said the medication hasn't been properly evaluated.
The drug won't be limited to patients with known Covid-19 co-morbidities, Semete-Makokotlela said.
The regulator is already seeing widespread use of ivermectin in an emerging black market, as South Africa grapples with a second wave of coronavirus infections that's resulted in hospital admissions soaring and a shortage of critical-care beds. Allowing controlled use of the drug will help the regulator monitor its use and enable the body to collect much-needed safety data.
'Desperation'
"We absolutely share everyone's desperation at this point," said Helen Rees, the regulator's chairwoman. "So the question about ivermectin and self-medication goes back to what everyone in the scientific community is saying. And that is, we don't know if it works and we don't know if it doesn't work. That's why we need to get data."
Authorities in neighbouring Zimbabwe also approved the use of ivermectin to treat coronavirus patients, after doctors appealed to the Health Ministry to reverse an earlier ban on imports and use of the drug. Physicians in Zimbabwe are using ivermectin in a solution with nanosilver — which is used as an algaecide — and found the combination to be "a game changer," the College of Primary Care Physicians said in a letter to the ministry.
Rees warned South Africans that people self-medicating "need to be very careful because we don't have any information about the quality of what you're taking."
Clear guidelines on the roll-out of the controlled-access program will be given in the next two days, Semete-Makokotlela said. There are also plans to hold large-scale clinical trials, she said.
It's not the first time authorization has been given for the use of promising Covid-19 treatments and drugs with only initial evidence. Several drugs that were cleared last year for treatment have failed to replicate the initial benefits once examined in large clinical trials.
Semete-Makokotlela also said the regulator granted the health department permission to distribute the coronavirus vaccine made by AstraZeneca Plc and the University of Oxford, its first for Covid-19 inoculations. It's also reviewing applications by rival manufacturers Johnson & Johnson and Pfizer Inc., but has yet to receive an application from Moderna Inc., she said.
The South African authority has also had pre-submission talks with "many other" vaccine makers, including from China and Russia, Semete-Makokotlela said.
===
Front Line COVID-19
Critical Care Alliance
NIH (National Institutes of Health) Revises Treatment Guidelines for Ivermectin for the Treatment of COVID-19
Ivermectin is Now a Treatment Option for Health Care Providers!
Jan 14, 2021 – One week after Dr. Paul Marik and Dr. Pierre Kory – founding members of the Front Line Covid-19 Critical Care Alliance (FLCCC) – along with Dr. Andrew Hill, researcher and consultant to the World Health Organization (WHO), presented their data before the NIH Treatment Guidelines Panel, the NIH has upgraded their recommen­da­tion and now considers Ivermectin an option for use in COVID-19.
Their recommendation has now been upgraded to the same level as those for widely used monoclonal antibodies & convalescent plasma, which is a "neither for nor against" recommen­da­tion. The significance of this change is that the NIH has decided to no longer recommend against the use of ivermectin in the treatment of COVID-19 by the nation's health care providers. A consequence of this change is that ivermectin has now been made a clear therapeutic option for patients.
Read our Press Release (Jan 15, 2021).
Jan 17, 2021 | PUBLIC STATEMENT
FLCCC Alliance Response to the NIH Guideline Committee Recommendation on Ivermectin use in COVID-19 dated January 14th, 2021
Dr. Pierre Kory testifies to Senate Committee about Ivermectin, Dec. 8, 2020
Appearing as a witness on Dec. 8, 2020, before the Senate Committee on Homeland Security and Governmental Affairs—which held a hearing on "Early Outpatient Treatment: An Essential Part of a COVID-19 Solution"— Dr. Pierre Kory, President of the Frontline COVID-19 Critical Care Alliance (FLCCC), called for the government to swiftly review the already expansive and still rapidly emerging medical evidence on Ivermectin. Read More
Jan 7, 2021 – Press Release
FLCCC Alliance Invited to the NIH COVID-19 Treatment Guidelines Panel to Present Latest Data on Ivermectin
On January 6, 2021, our Drs. Pierre Kory and Paul Marik, founding members of the FLCCC Alliance, appeared before the National Institutes of Health COVID-19 Treatment Guidelines Panel to urge review of current data and an updated NIH guidance.
Dec 15, 2020 – now published:
Clinical and Scientific Rationale for the "MATH+" Hospital Treatment Protocol for COVID-19
FLCCC Alliance peer-reviewed paper published in the Journal of Intensive Care Medicine. The protocol described in this paper potentially offers a life-saving approach to the management of hospitalized COVID-19 patients. The MATH+ protocol offers an inexpensive combination of medicines with well-known safety profiles based on strong physiologic rationale and an increasing clinical evidence base.
"The I-MASK+ protocol will revolutionize the treatment of COVID-19"
Dr. Paul Marik (Oct. 30, 2020)
The Front Line COVID-19 Critical Care Alliance has now developed a prophylactic and early outpatient combination treatment protocol for COVID-19 called I-Mask+. This protocol is centered around the use of ivermectin, a well-known anti-parasite drug. Ivermectin has recently discovered anti-viral and anti-inflammatory properties and a rapidly growing published medical evidence base demonstrating its unique and highly potent ability to inhibit SARS-CoV-2 replication.
Please visit these links to get the full picture:
In March, 2020 we first published our MATH+ Treatment Protocol for COVID-19, intended for hospitalized patients. The recently developed I-MASK+ Prophylaxis & Early Outpatient Treatment Protocol for COVID-19 is instead directed for use as a prophylaxis and in early outpatient treatment after contracting COVID-19. The protocols thus complement each other, and both are physiologic-based combination treatment regimens developed by leaders in critical care medicine. All component medicines are FDA-approved, inexpensive, readily available and have been used for decades with well-established safety profiles.
===
PROLOGUE: Obviously the Powers That Be in South Africa and their "authorities" are firmly in the grip of BigPharma, the Vaccine Mafia around Bill Gates, the IMF as well as the WorldBank and their WEF / Rockefeller masterminds. The Hunger Games are already on in large parts of the country and when this time the oppressed will really stand up, the long deserved freedom from colonial and neoliberal oppression will wipe all the present structures from the face of the Earth in South Africa. It would be a very bloody uprising, which only can be averted if president Cyril Ramaphosa makes a 180 degree turn and for the first time really puts the people first.
Data on Ivermectin 'will soon be available': SAHPRA
By SABC Radio - 09 January 2021
Image: Reuters
SAHPRA Chairperson Professor Helen Rees has pleaded with the public and doctors not to distribute or take Ivermectin until its safety and efficacy are verified
The South African Health Regulatory Authority (SAHPRA) says data on the effectiveness of Ivermectin in the treatment or prevention of COVID-19 is expected to be available in a few weeks' time.
Ivermectin is registered with SAHPRA for use in the treatment of animals.
There's a growing illegal distribution of the drug following reports that it is effective in combating COVID-19. Some medical experts, along with the National Freedom Party, are lobbying for the drug to be approved for use in humans.
SAHPRA Chairperson Professor Helen Rees has pleaded with the public and doctors not to distribute or take the drug until its safety and efficacy are verified.
"There needs to be more clinical trial data. There are some better-designed large trials that are under way in South America and we are hoping to get some of these results in the next few weeks. Nobody, including the World Health Organisation and other regulatory authorities, nobody is currently recommending its use for treatment or prevention. If people are giving it, nobody would know even what dose to give, so it's very easy to overdose. What we would plead is in a few more weeks we will have more definitive data if people can be patient with us and we will be able to have a definitive answer," says Rees.
SAHPRA says more clinical trials must be conducted before Ivermectin can be used to treat COVID-19
SA to get first batch of vaccine in January
On Thursday, Health Minister Zweli Mkhize told Parliament's Portfolio Committee on Health that the country would receive the first batch of vaccine in January and another in February.
He says that priority will be given to the more than one million health workers in both the private and the public sectors.
On Friday, the Department of Health confirmed 21 980 new coronavirus infections, taking the total number to 1 192 570.
The country has also recorded 616 new COVID-19 related fatalities on Friday.
In a statement, Health Minister Dr Zweli Mkhize says most of the new deaths were recorded in the Eastern Cape.
DISCUSSION: South Africa's COVID-19 vaccine rollout strategy
===
"Stop Covid-19 deaths, give us ivermectin Now!" – BLF
The government of Cyril Ramaphosa is killing South Africans for profits. The government knows that there is a cheap safe and affordable medicine against the deadly Covid-19 virus. The medicine to defeat Covid-19 which originates from Japan and is widely used the world-over, is called ivermectin.
Research shows that ivermectin can kill SARS-CoV-2, which is the virus causing the COVID-19 pandemic, within 2 days. The South African government is pushing Covid-19 vaccines because these will enrich the friends of President Ramaphosa who are also his donors. It is clear that the strategy is to get as many people as possible killed by Covid-19 so that the nation is driven into a panic acceptance of the Covid-19 vaccines.
Black First Land First (BLF) suspects that the South African Health Products Regulatory Authority (SAHPRA) is complicit with the government in creating panic through death to force-feed the nation Covid-19 vaccines. Why is SAHPRA not clearing ivermectin so that our people's lives are saved. The spokesperson of SAHPRA is openly lying about the clinical clearance of ivermectin, which is described by doctors who prescribe it as a wonder medicine.
BLF calls on the Minister of Health, Dr Mkhize, to stop the expensive and unsafe Covid-19 vaccines and rather immediately make ivermectin available to our people. It is cheap and safe. We also call on SAHPRA to immediately clear ivermectin to be used in SA.
BLF is opposed to the Covid-19 vaccines. There are safer, cheaper and effective ways to fight Covid-19. These are blocked because of profits.
BLF is in consultation with a variety of stakeholders to launch a campaign against the Covid-19 vaccines. We say NO to Covid-19 vaccines, and YES to ivermectin!
Issued by Black First Land First, National Coordinating Committee of (BLF NCC)
07 January 2021
Contact Details
Black First Land First Mail:
Zanele Lwana
(BLF Deputy President)
Cell: +27 79 986 7225
Reposted from the BLF website.
===
DR. PIERRE KORY PLEADS IVERMECTIN IS SUCCESSFUL TREATMENT FOR COVID-19 AT SENATE HEARING
First published on BITCHUTE January 5th, 2021.
Ivermectin is an approved and inexpensive anti-parasitic drug known to be effective against a variety of viruses like Influenza, Dengue, Zika, and Covid-19.
Dr. Pierre Kory, a pulmonary and critical care specialist, passionately testified before the Senate Committee on Homeland Security and Governmental Affairs during a hearing on "Early Outpatient Treatment: An Essential Part of a COVID-19 Solution."
In his testimony, Kory said data shows the ability of ivermectin to prevent COVID-19, as well as its ability to keep those with early symptoms from progressing to the hyper-inflammatory phase of the disease, and to help critically ill patients
===
Ivermectin: Tests show cheap drug may reduce Covid-19 death toll
By Tom Whipple - 04
A cheap and widespread drug has shown the potential for "transformative" changes in Covid-19 mortality rates, according to an early analysis.
A leaked presentation from a closed scientific meeting claims that ivermectin, originally an antiparasitic, cut deaths by 80 per cent among patients in hospital. The findings come from the combined results of 11 trials.
Author:
Tom Whipple, The Times Science Editor
READ MORE: UK scientists worried vaccines may not work on SA Covid-19 variant
===
Ivermectin And COVID-19: How Is It Proposed To Work? Review Of All Theorized Mechanisms Of Action.
•Premiered Nov 1, 2020
In this video we will discuss Ivermectin and it's proposed efficacy for both prophylaxis and treatment of COVID-19.
We will focus in this video on reviewing the proposed, theorized, and studied mechanisms of action to date.
The IMP alpha/beta pathway, the direct inhibition of the viral RNA dependent RNA Polymerase, CD147 Receptor inhibition, and STAT3 pathway manipulation. We will discuss how these mechanisms of action relate to the study findings including the potential efficacy for prophylaxis, post-exposure prophylaxis, early mild disease, and late severe disease. Check out the video for all the details! We have covered these mechanisms in depth in a number of previous videos, which are linked below if you are interested in more information!
SHAREABLE PLAYLIST WITH ALL OF OUR IVERMECTIN VIDEOS TO DATE: https://www.youtube.com/playlist?list...
Ivermectin, Azithromycin, Vitamin D Combination Therapy For Early, Outpatient COVID-19: New Study! https://www.youtube.com/watch?v=_4UWnxUrE7I
Ivermectin Videos: Ivermectin, Azithromycin, And Vitamin D Early Outpatient COVID-19: https://www.youtube.com/watch?v=_4UWn...
Ivermectin And The STAT3 Pathway: A New Mechanism Of Action: https://www.youtube.com/watch?v=cJHPM...
Randomized, Double Blinded Placebo Controlled Trial IVM+Doxycycline: https://www.youtube.com/watch?v=5MNsM...
IDEA Trial (Ivermectin, Dexamethasone, Enoxaparin, Aspirin) Mild, Mod, Sever COVID: https://www.youtube.com/watch?v=hX14o...
Ivermectin to Treat Hospitalized Patients with COVID-19: https://www.youtube.com/watch?v=_UvZH... I
VERCAR (Ivermectin and Carrageenan Prophylaxis): https://www.youtube.com/watch?v=TaPhp...
Ivermectin Inhibits RNA Dependent RNA Polymerase https://www.youtube.com/watch?v=1iRqT...
Ivermectin Post-Exposure Prophylaxis: https://www.youtube.com/watch?v=nJyyI...
Ivermectin Prophylaxis For COVID-19: https://www.youtube.com/watch?v=TmzvD... I
vermectin and Doxycycline To Treat Mild to Moderate COVID-19: https://www.youtube.com/watch?v=2LjIM...
Ivermectin, Hydroxychloroquine, and Azithromycin for Hospitalized COVID-19 patients: https://www.youtube.com/watch?v=UPWJ9...
Ivermectin and new mechanism; halting thrombi through inhibition of CD147: https://www.youtube.com/watch?v=l3yw1...
ICON Trial: https://www.youtube.com/watch?v=ryWck...
Clinical Trial on Ivermectin (data may be falsified): https://www.youtube.com/watch?v=8Z1Oc...
In Vitro on Ivermectin for COVID-19, 99.99% Decrease in Viral Load: https://www.youtube.com/watch?v=npcuI...
Ivermectin+Doxycyline Compared to Hydroxychloroquine+Azithromycin for COVID-19: https://www.youtube.com/watch?v=V2M-x...
===
READ ALSO:
CHECK THESE OUT:
===

The FDA-approved drug ivermectin inhibits the replication of SARS-CoV-2 in vitro

Antiviral Research Volume 178, June 2020,

https://www.sciencedirect.com/science/article/pii/S0166354220302011

"Highlights:

Ivermectin is an inhibitor of the COVID-19 causative virus (SARS-CoV-2) in vitro.

A single treatment able to effect ~5000-fold reduction in virus at 48 h in cell culture.

Ivermectin is FDA-approved for parasitic infections, and therefore has a potential for repurposing.

Ivermectin is widely available, due to its inclusion on the WHO model list of essential medicines."

I have been waiting to hear more about this since running across the above last year. I guess we can't have the above average flu suddenly thwarted by a track record therapy. No, in the pursuit of Science, we need data on the latest and greatest. Our need is so great, large scale trials with indemnity shall be the public's duty. Pay no attention to the cure behind the curtain, I am the great and powerful mRNA!