UPDATE 15. January 2020: Manitoba cops gave out a lot of Christmas caroling tickets (1.300$ each person) - now the people stand up and fight these unconstitutional fines with the help of a media station and crowdfunded lawyers.
UPDATE 14. January 2021: COVID Coverup: Trudeau gov't helped China hide origins of COVID-19
UPDATE 03. January 2020: The Quarantine Act on the World Stage
UPDATE 04. December 2020: MUST SEE: OPERATION VECTOR EXPOSED!! THIS IS WHY THE COMING VACCINE ROLLOUT MUST BE REJECTED!!! & We must turn the Great Reset into the Great Resist!
UPDATE 02. December 2020: Canada In Crisis - The Document You Were Not Supposed To See
UPDATE 18. November 2020: EXPOSED: Trudeau ADMITS This Is A DEPOPULATION AGENDA! - From The GREAT RESET To Agenda 2030
UPDATE 01. November 2020: Doug Ford's Bill 218 would throw out COVID-19 lawsuits against Ontario government
UPDATE 17. October 2020: WORLD'S BEST MEDICINE KANENRONKWATSERA - Transcript of the audio.
ICYMI: CANADIANS MARCH TO FASCISM & CANADA, YOU'RE SCREWED!
2nd "Total" Lockdown; ISOLATION CAMPS for "Refusers"
I received this from an elected member of the Canadian government who is aghast at the Prime Minister's Office (PMO) plans for our neighbors to the north . . .This is a nightmare unfolding!
"I want to provide you some very important information. I'm a committee member within the Liberal Party of Canada. I sit within several committee groups but the information I am providing is originating from the Strategic Planning committee (which is steered by the PMO).

I need to start off by saying that I'm not happy doing this but I have to. As a Canadian and more importantly as a parent who wants a better future not only for my children but for other children as well.
The other reason I am doing this is because roughly 30% of the committee members are not pleased with the direction this will take Canada, but our opinions have been ignored and they plan on moving forward toward their goals.
They have also made it very clear that nothing will stop the planned outcomes.

The road map and aim was set out by the PMO and is as follows:

- Phase in secondary lock down restrictions on a rolling basis, starting with major metropolitan areas first and expanding outward. Expected by November 2020.

- Rush the acquisition of (or construction of) isolation facilities across every province and territory. Expected by December 2020.

- Daily new cases of COVID-19 will surge beyond capacity of testing, including increases in COVID related deaths following the same growth curves. Expected by end of November 2020.

- Complete and total secondary lock down (much stricter than the first and second rolling phase restrictions). Expected by end of December 2020 - early January 2021

- Reform and expansion of the unemployment program to be transitioned into the universal basic income program. Expected by Q1 2021.

- Projected COVID-19 mutation and/or co-infection with secondary virus (referred to as COVID-21) leading to a third wave with much higher mortality rate and higher rate of infection. Expected by February 2021.

- Daily new cases of COVID-21 hospitalizations and COVID-19 and COVID-21 related deaths will exceed medical care facilities capacity. Expected Q1 - Q2 2021.

- Enhanced lock down restrictions (referred to as Third Lock Down) will be implemented. Full travel restrictions will be imposed (including inter-province and inter-city). Expected Q2 2021.

- Transitioning of individuals into the universal basic income program. Expected mid Q2 2021.

- Projected supply chain break downs, inventory shortages, large economic instability. Expected late Q2 2021.

- Deployment of military personnel into major metropolitan areas as well as all major roadways to establish travel checkpoints. Restrict travel and movement. Provide logistical support to the area. Expected by Q3 2021.

Along with that provided road map, the Strategic Planning committee was asked to design an effective way of transitioning Canadians to meet a unprecedented economic endeavor. One that would change the face of Canada and forever alter the lives of Canadians.

What we were told was that in order to offset what was essentially an economic collapse on a international scale, that the federal government was going to offer Canadians a total debt relief.

This is how it works: the federal government will offer to eliminate all personal debts (mortgages, loans, credit cards, etc) which all funding will be provided to Canada by the IMF under what will become known as the World Debt Reset program.

In exchange for acceptance of this total debt forgiveness the individual would forfeit ownership of any and all property and assets forever.

The individual would also have to agree to partake in the COVID-19 and COVID-21 vaccination schedule, which would provide the individual with unrestricted travel and unrestricted living even under a full lock down (through the use of photo identification referred to as Canada's HealthPass) .

Committee members asked who would become the owner of the forfeited property and assets in that scenario and what would happen to lenders or financial institutions, we were simply told "the World Debt Reset program will handle all of the details".

Several committee members also questioned what would happen to individuals if they refused to participate in the World Debt Reset program, or the HealthPass, or the vaccination schedule, and the answer we got was very troubling. Essentially we were told it was our duty to make sure we came up with a plan to ensure that would never happen. We were told it was in the individuals best interest to participate.

When several committee members pushed relentlessly to get an answer we were told that those who refused would first live under the lock down restrictions indefinitely.

And that over a short period of time as more Canadians transitioned into the debt forgiveness program, the ones who refused to participate would be deemed a public safety risk and would be relocated into isolation facilities. Once in those facilities they would be given two options, participate in the debt forgiveness program and be released, or stay indefinitely in the isolation facility under the classification of a serious public health risk and have all their assets seized.

So as you can imagine after hearing all of this it turned into quite the heated discussion and escalated beyond anything I've ever witnessed before.

In the end it was implied by the PMO that the whole agenda will move forward no matter who agrees with it or not.

That it wont just be Canada but in fact all nations will have similar roadmaps and agendas. That we need to take advantage of the situations before us to promote change on a grander scale for the betterment of everyone. The members who were opposed and ones who brought up key issues that would arise from such a thing were completely ignored. Our opinions and concerns were ignored. We were simply told to just do it.

All I know is that I don't like it and I think its going to place Canadians into a dark future."
INTERNMENT CAMPS?
This email communication to me from a VERIFIED member of the Canadian Parliament very much fits with something that came out on October 8, via televised proceedings in Parliament. Here a member of Parliament asks if "the people of Ontario should prepare for Internment camps?" He was told "yes" but in a vague and ambiguous way:
In fact, the Canadian government has issued requests for proposals to industry, on the building of camps in every province and territory throughout the country! Here is the official government tender:
Hal Turner Remark: This is outright tyranny. Canadians would do well to ARM THEMSELVES and prepare to throw-off any tyrant who attempts this. Concentrate you research into LOCAL tyrants first. Once your freedom is gone, it is gone forever.
====
AUDIO STARTS HERE: Listen
===
UPDATES:
Manitoba cops gave out a lot of Christmas caroling tickets (here's three more)
By Sheila Gunn Reid - 15. January 2021
In Winkler, Manitoba, singing Christmas carols in a public park will earn you a $1,300 fine.
Back in December, I told you the story of Jake Klassen. He's a Manitoba trucker who received a $1,300 ticket for breaking COVID lockdown rules when he attended a singing service in a public park with members of his faith community, after Progressive Conservative Premier Brian Pallister closed all the churches to stop the spread of the coronavirus.
But Jake Klassen's unwelcome Christmas gift, courtesy of Pallister's Manitoba government, was not an isolated incident. Several others have received fines for the newly minted crime of socially distant Christian hymn singing outdoors.
Today, I'll introduce you to Peter Friesen, John Harder and Rudy Unger. Rudy is speaking on behalf of his elderly parents who received the tickets for singing, since English is their second language.
Rebel News is helping the Friesen, Harder and Unger families fight these outrageous fines. It was bad enough when Pallister outlawed in-person church services, but it's downright petty and cruel to outlaw gathering as a religious community to sing outdoors.
If you'd like to contribute to our legal efforts to defend civil liberties during the pandemic, please donate at FightTheFines.com.
===
COVID Coverup: Trudeau gov't helped China hide origins of COVID-19
By Keean Bexte - 14. January 2021
The story that has been told and generally accepted about the origins of COVID-19 is not true. Where did the virus that causes this disease come from? And equally important, when precisely did it arrive in Canada?
I have obtained secret military documents distributed from the highest ranks of the Canadian Armed Forces in an attempt to cover up a scandal of global proportions. The document, titled "Potential exposure to 2019 Novel Coronavirus during 7th military world games in October 2019 in Wuhan, Hubei Province China," was written by Canada's Surgeon General, A.M.T. Downes, Major General.
Downes's position reports to and obeys Trudeau's defence minister, Harjit Sajjan. A handful of weeks after sending out this gaslighting letter to every Canadian soldier who was in Wuhan for the Military Games, Major General Downes resigned.
I am going to share with you every crucial detail of this letter, along with an exclusive interview with a senior Canadian Armed Forces soldier. In order to protect the safety and identity of the brave soldier who came forward with this information, we have replaced their voice with a voice actor.
Our source details Canada's coverup response to a critical pneumonia outbreak in a contingent of 176 Canadian soldiers stationed in Wuhan, over two months before the People's Republic of China reported outbreaks in the same city, but just a few weeks before the first officially recognized case on November 17, 2019.
While the contingent was returning to Canada on a Polaris jet, one third of the members were quarantined in the back of the plane. They were perhaps the first Canadians to ever quarantine from the Wuhan Virus. Strangely, upon return to Canada, the senior ranks of the armed forces decided to end the quarantine of the soldiers and send them back to their homes across the country.
What was the response of Justin Trudeau's surgeon general to this? And don't be fooled, the surgeon general reports directly to Trudeau's defence minister — he is a political soldier.
Naturally, the government decided to cover it up. When soldiers started asking to be tested, the answer was no. See, if several dozen Canadian soldiers tested positive for COVID-19 antibodies in January 2020, having been infected in October 2019, the Chinese would be in very, very hot water. Irrefutable proof that they had lied about the origins of the virus.
The letter was sent out on Jan. 22, around the time the Canadian government realized the Wuhan Virus crisis was going to be taking up all of the air in the room for a very long time. While Dr. Theresa Tam, the chief medical officer of health was telling Canadians to calm down and quit being racist to the Chinese, the military was scrambling to contain this news.
"We are not aware of any 2019 NCOV cases among CISM MWG participants," the letter read.

"We are confident that the number of suspected 2019 NCOV cases as well as the number of countries reporting suspected cases will increase in the next 30 days. The increase in case count will continue to generate significant media attention and public concern particularly as travel peaks during the first week of February due to the Chinese New Year."
The military, in consultation with political leadership, refused to test the critically sick soldiers for COVID-19, which might explain why they were not aware of any confirmed COVID cases, when the contingent was swept by extreme cases of pneumonia.
The first COVID-19 case that journalists have been able to confirm was a 55-year-old man on November 17. He could have been infected 14 days prior to that, meaning the first confirmed infection could have been as little as five days after the final departure of athletes from Wuhan. Trudeau wants us to believe that our soldiers were just infected by some other random virus in Wuhan, causing critical pneumonia and year-long coughing.
Why do you think the Canadian government decided to hide this secret? To ignore the geopolitical implications of upending the Chinese state-sanctioned narrative? Even worse, why would they refuse to give Canadian soldiers access to the best healthcare available?
Our soldiers are putting their lives on the line for Canada, and Trudeau is too scared to give them a COVID test? Anything to protect his Chinese friends, I suppose.
Read the documents for yourself below:
===
The Quarantine Act on the World Stage
By Rosanne Lindsay - 03. January 2021
Event 201 programmed world governments to fall in line and respond with one voice. However, in order for the plan to succeed, the people would have to comply in large numbers. Now that deadlines of declared National Emergencies have long since expired, new laws are being set up that will, again, require the compliance of the people.
The meaning of OVID? "a sheep"
The Quarantine Act In Canada
Under the Crown, the newly amended law in Canada, The Quarantine Act (pages 1 & 2), states that anyone coming into Canada will have to be examined /tested by quarantine officers and also must accept any proposed treatment from them (i.e. vaccines). If anyone refuses to be screened they can be arrested & detained without warrant. This lines up with the leaked memo from Canadian political officials a few months back.
Quarantine facilities

(7) The Minister may by order designate any place in Canada as a quarantine facility and amend, cancel or reinstate the designation.

Screening technology

14 (1) Any qualified person authorized by the Minister may, to determine whether a traveller has a communicable disease or symptoms of one, use any screening technology authorized by the Minister that does not involve the entry into the traveller's body of any instrument or other foreign body.

Refusal to be screened

(2) If a traveller refuses to be screened with the screening technology and the person using it is not a screening officer or quarantine officer, the person shall immediately inform a screening officer or quarantine officer of the refusal.
New York Dictate
New York is proposing similar laws. Democrat N. Nick Perry introduced Assembly Bill A416, which calls for the "removal and/or detention" of individuals who are identified as a "case, contact or carrier" of a contagious disease.
THE GOVERNOR OR HIS OR HER DELEGEE, INCLUDING, BUT NOT LIMITED TO THE COMMISSIONER OR THE HEADS OF
LOCAL HEALTH DEPARTMENTS, MAY ORDER THE REMOVAL AND/OR DETENTION OF SUCH A PERSON OR OF A GROUP OF SUCH PERSONS BY ISSUING A SINGLE ORDER, IDENTIFYING SUCH PERSONS EITHER BY NAME OR BY A REASONABLY SPECIFIC DESCRIPTION OF THE INDIVIDUALS OR GROUP BEING DETAINED. SUCH PERSON OR GROUP OF PERSONS SHALL BE DETAINED IN A MEDICAL FACILITY OR OTHER APPROPRIATE FACILITY OR PREMISES DESIGNATED BY THE GOVERNOR OR HIS OR HER DELEGEE AND COMPLYING WITH SUBDIVISION FIVE OF THIS SECTION.
According to a January 2, 2021 article, the law allows the governor or a health official to unilaterally approve such detentions for any health emergency, not only Coronavirus. However, a court order is required within 60 days of confinement, and judicial review is also required if the individual is still in detention after 90 days. Citizens that are placed in detention will only be released once "health authorities" determine that they are no longer contagious.
The Great Reset
These "Acts" are in line with The Great Reset, a campaign to homogenize all laws, all nations, all minds. Under the Great Reset, one group of people declare themselves authority over all others, all movement and all medical choices, property rights, and other rights.
You will be told that "For The Good of All" you must obey new restrictions. For the good of all, you must conform. Uniformity over unity. Conformity over freedom. Sustainability "for urgent times" under the United Nations as the New Normal.
You will be strongly encouraged to reset the language, reset creativity, and reset your thoughts, and your solutions, under new Global Norms dictated by the United Nations. These new 'norms' will claim to offer a "window of opportunity" to change "the future state of global relations, the direction of national economies, the priorities of societies, the nature of business models and the management of a global commons."
All the world's a stage,
And all the men and women merely players;
They have their exits and their entrances,
And one man in his time plays many parts, – Shakespeare, As You Like It,
If all the world is a stage, as disclosed under the pseudonym of William Shakespeare, then all Acts are scripts for actors.
What secret group is behind the 2020 Pandemic script? Could it be the authors of The Secret Covenant?
The Secret Covenant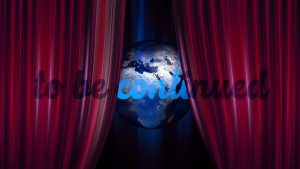 A secret group that remains 'Anonymous' has made their intentions known on how the Acts on the world stage will play out in the Secret Covenant. Some points are listed as follows:
We will always hide our objectives but carry our our plan.
We will use soft metals, aging accelerators and sedatives in food and water, also in the air.
They will be blanketed by poisons everywhere they turn.
Their minds will belong to us and they will do as we say. If they refuse we shall find ways to implement mind-altering technology into their lives.
When they give birth, we will inject poisons into the blood of their children and convince them it is for their help.
We will render them docile and weak before us by our power.
We will establish a money system that will imprison them forever; keeping them and their children in debt.
When they shall ban together, we shall accuse them of crimes and present a different story to the world, for we shall own all the media.
When they shall rise up against us, we will crush them like insects, for they are less than that.
So grand the illusion of freedom will be, that they will never know they are our slaves.
We will use our media to control the flow of information and their sentiment in our favor.
When our goal is accomplished, a new era of dominion will begin.
But if they ever find out they are our equal, we shall perish then. THIS THEY MUST NEVER KNOW
If they ever find out that together they can vanquish us, they will take action.
– Author Unknown
The Power of Individuals on a Staged Reality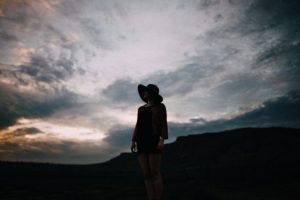 Could a global frequency grid, controlled by Artificial Intelligence (A.I.), create an illusion of reality?
For centuries humans have been made to fight for freedom on roads paved with blood under the direction of an unseen anonymous group that appears to be synonymous with A.I.. When humans follow dictates and Acts, and accept untested A.I. as truth, they lose touch with their own intuition, energy, thoughts, and humanity.
When you allow your body to be herded and monitored like sheep, when you allow yourself to be branded with masks, when you allow your nose to be tested with swabs, when you allow your mind to be captured by dictates, when you allow your body to be injected with poisons, you lock your own gates from within. You consent to be controlled as a sheep. Livestock are vaccinated nasally.
What if refusing the Act and its dictates preserves your authentic frequency? What if preserving your frequency is one easy solution to separate yourself from the rest of the herd mentality? What if creating an inner state of calm, peace, joy, and gratitude throws a wrench in the fear-based control system and unleashes freedom for humanity on a larger scale than a single stage? What if you create a Notice of Non-consent when it comes to mandates of any kind? You operate in the realm of the private (not public) where your inherent rights are protected.
Freeing yourself from a staged reality must begin with taking the bull by the horns and seeing yourself as energy first, unique, with your own distinct energy signature, your own energy fingerprints, your own senses and sensibilities, and your own ability to choose a road paved by choice, not by blood or poison. Do you choose to accept the Acts around you on a stage of illusion, created by something else? Or do you choose your own script on your own stage?
For more on solutions to free yourself from the control of fear and illusion, see my article Frequency of Freedom.
Author:
Rosanne Lindsay is a Naturopath, Herbalist, writer, and author of the books The Nature of Healing, Heal the Body, Heal the Planet and Free Your Voice, Heal Your Thyroid, Reverse Thyroid Disease Naturally. Find her on Facebook at facebook.com/Natureofhealing. Consult with her remotely at www.natureofhealing.org. Listen to her archived podcasts at blogtalkradio.com/rosanne-lindsay.
Source: Nature of Healing
===
MUST SEE: OPERATION VECTOR EXPOSED!!
THIS IS WHY THE COMING VACCINE ROLLOUT MUST BE REJECTED!!!
First published on BITCHUTE December 4th, 2020.
pressfortruth
The Canadian Armed Forces have engaged operation VECTOR, its vaccine rollout plan to immunize the entire population of Canada. The plan is being rushed through under the guise that COVID-19(84) is the biggest threat to humanity and therefore the military (who have recently been caught engaging in propaganda campaigns to scare the Canadian people) is now tasked with ensuring a nationwide rollout as early as Spring of 2021. In this video Dan Dicks of Press For Truth exposes operation vector as a plan that must be avoided at all costs! DO NOT get the shot because the shot IS the pandemic!
SUBSCRIBESTAR ➜ https://www.subscribestar.com/pressfortruth
PRESS FOR TRUTH BANNED ➜ https://pressfortruth.ca/press-for-truth-banned-on-youtube/
Operation Save The Press (For Truth)! ➜ https://gogetfunding.com/operationsavethepress/
===
We must turn the Great Reset into the Great Resist!
Via EagleWatch - 04. December 2020
In the VIDEO (see below) about the military doc some will recognize the military document she is referring to, after min. 50 it goes more in depth. She is ex-CAF; says every single person at every level in Army, Navy, Air Force, all personnel have received this document and orders concerning how to carry out the vaccination roll-out. We must turn the Great Reset into the Great Resist!
The fb group: The Myth is Canada posts the rallies that are going on across Canada and around the world. People ARE waking up and the cult programmers are pushing harder to put their Agenda in place.
Violent crime in the US has risen by 500% since March, gun sales are though the roof; civil war appears to be breaking out no matter what the January 20 results are.
Local Communities need to get organized with food independence, barter systems, emergency planning. Many of us have seen this coming for 50 years; we did not know exactly how it was going to show up but we've intuitively known the importance of preparing for an all systems breakdown.
We Are The Ones We've Been Waiting For
Prophecies from many different Spiritual Paths are being shared today; Beautiful uplifting messages of The Great Awakening birthing the New Earth; referring to a 'birthing' process which can be bloody and intense and painful and the most Sacred of all Ceremonies. > > https://www.youtube.com/watch?v=OdpAXZChQYU&feature=share
What's Up Canada Channel https://www.youtube.com/channel/UCxHlJbNi2LptFpLDklayjUQ
RESPONSE:
"Decline your offer to contract" is the phrase you need to use while responding to any person in authority. (i.e.) police.
If they insist, ask "Am I under arrest"? If no, say: "I decline your offer to contract"
If he says yes, then You must comply but the official is breaking the law because you repeated twice you are declining the offer "to contract" our legal right to communicate to defend ourselves.
---
Tyranny created us, now they call us ungovernable
When tyranny becomes law, rebellion becomes duty. Canada has reached this point of devolution.
The people ARE the power, we must exert this power now. We will endeavor to inspire others to take extraordinary measures to face the theft of our nation. We will not conform to the Social Credit #Scamdemic, an act of terrorism being weaponized against the people by non elected foreign entities, the corrupt corporation of Canada and it's controlled propaganda mercenaries. We will not comply to the fear being imposed by the unlawful corporation exerting false control of Canada and its people. If you are among those who would count themselves ungovernable under the "New Normal," in truth a hostile totalitarian communist enforcement agenda we are facing you will find more on our website. https://theungovernable.com
===
Canada In Crisis - The Document You Were Not Supposed To See
•Streamed live on Dec 2, 2020 - LIVESTREAM CHAT
I try not to sensationalize, but the story and documents that have just come to light means this might be the most important public video of my life. Due to the extreme and sensitive nature of this story I wanted to make sure I could get the best perspective possible. So tonight we have a retired communications specialist willing to speak to us, to try to explain what we need to know and what we need to expect. The page has turned and we need to understand what this all means after learning about the Deployment we can assume is already under way. As a Veteran this was of significant concern, the risk is real but they are willing to speak to what is happening.
CDS Planning Directive - Operation Vector
- CAF Support To Covid Vaccine Rollout
•Dec 1, 2020
I don't even know where to begin in discussion on this document, I can't post it here as a pdf but here is a video, read it #Canada. Your Military is coming to save you.... says the Government.... the current... Canadian ... Canadian ... government. I can send it in messenger as a document by request... Are you awake now?
===
EXPOSED: Trudeau ADMITS This Is A DEPOPULATION AGENDA! - From The GREAT RESET To Agenda 2030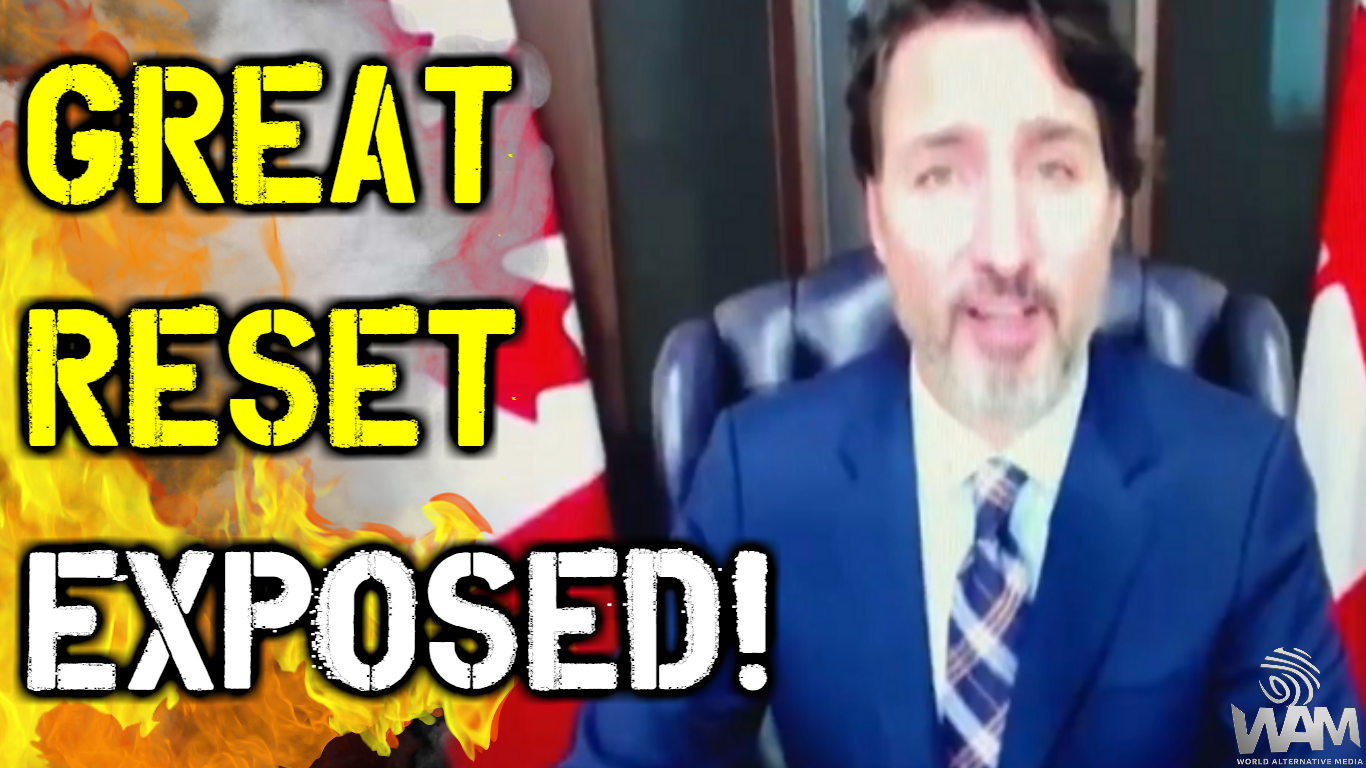 By WAM - 18. November 2020
Josh Sigurdson reports on the recent video of Trudeau openly admitting that they're using this crisis as an opportunity to enforce the idea of Agenda 2030 and calls the move the "Great Reset."
Despite media calling this conspiracy theory for years, despite major global banker heads talking about the Great Reset and the United Nations LITERALLY having an Agenda 21 and Agenda 2030 detailing their plot to depopulate humanity at an astronomical level, Canadian Prime Minister Justin Trudeau is calling for a great reset and openly says that this is covid insanity is being used as an excuse to enslave humanity.
So this seems pretty cut and dry. Why isn't anyone doing anything about it? Well, despite the video of Trudeau saying these things, they'll still say it's out of context and that it's fake without watching the video. This should concern everyone deeply. The level of cognitive dissonance is astonishing.
No matter what's directly in front of their eyes or even breaking down their doors, they'll disregard it to the grave... And to everyone else's grave too.
As forced vaccines are being prepared under the guise of voluntary vaccinations attached to social credit scores, there is little to no time left. Act now or forever hold your peace.
By WAM - 18. Novmber 2020
Josh Sigurdson reports on the recent video of Trudeau openly admitting that they're using this crisis as an opportunity to enforce the idea of Agenda 2030 and calls the move the "Great Reset."
Despite media calling this conspiracy theory for years, despite major global banker heads talking about the Great Reset and the United Nations LITERALLY having an Agenda 21 and Agenda 2030 detailing their plot to depopulate humanity at an astronomical level, Canadian Prime Minister Justin Trudeau is calling for a great reset and openly says that this is covid insanity is being used as an excuse to enslave humanity.
So this seems pretty cut and dry. Why isn't anyone doing anything about it? Well, despite the video of Trudeau saying these things, they'll still say it's out of context and that it's fake without watching the video. This should concern everyone deeply. The level of cognitive dissonance is astonishing.
No matter what's directly in front of their eyes or even breaking down their doors, they'll disregard it to the grave... And to everyone else's grave too.
As forced vaccines are being prepared under the guise of voluntary vaccinations attached to social credit scores, there is little to no time left. Act now or forever hold your peace.
First published on BITCHUTE November 18th, 2020.
JOIN US On BitChute:
https://www.bitchute.com/channel/gzFCj8AuSWgp/
JOIN US On Flote:
https://flote.app/JoshSigurdson
JOIN US On Odysee (formerly LBRY) HERE:
https://odysee.com/@WAM:0
Visit us at www.WorldAlternativeMedia.com
===
Read Also:
BRITAIN'S BORIS ANNOUNCES THE GREAT COVID RESET ...
===
Doug Ford's Bill 218 would throw out COVID-19 lawsuits against Ontario government
"The passage of Bill 218 will mark a very dark moment in our history, it will mark a very ugly milestone in our history as 170 years ago the people of Ontario demanded responsible government and they got it.
Bill 218 ends responsible government as we know it!
Bill 218 undermines and makes a mockery of the concept of ministerial responsibility!
Bill 218 allows the government to conceal any incompetence, any wrongdoing, or any consequence, or any remedy for any incompetence or wrongdoing! These are not the hallmarks of a responsible government.
Bill 218 kills the concept of public inquiries, Why did 1000 elderly people die prematurely in our long-term care?
Bill 218 prevents people from learning and understanding what and how their actions may have contributed to the outcome of Covid and their policies.
Bill 218 removes any civil remedy for anybody who has felt that their policies may have been contributing factors to the premature deaths of the elderly.
Bill 218 enables this government to refuse anybody to have any scrutiny over their actions.
Bill 218 may be better stated as "Concealing the Government Actions through Covid", for that is its only purpose and its only function is to prevent and inquiry to what has happened.
Bill 218 does not allow us to examine and evaluate what has happened.
Bill 218 is a brazen attack on responsible government, a brazen attack on the rule of law, and a complete extinguishing of our concepts of common law . . ."
-- Randy Hillier, MPP
===
===
WORLD'S BEST MEDICINE KANENRONKWATSERA
We are extensions of our ancestors. We are survivors of a treacherous road which we will never forget. We want peace according to the kaianerekowa, the great peace. Form and sound work together to show us what peace is like. The invaders stopped our connection to our people, land and environment. We are part of dimensions which the invaders can't see. We've thought about removing the invaders. But we see they are taking themselves out.
We have the life energy to continue while their bodies and minds rot. We rely on our traditional language to give us insight into the past. Songs and dances are important because their frequencies come from nature which we are part of.
In February 2020 all the trains in Canada were stopped to derail the illegal pipeline destroying wetsuweten sovereign land. COVID suddenly arrived. Gateway immediately illegally put in the pipeline through the unceded wetsuweten land.
"THEY'RE GETTING MY 'GREAT RESET' WHETHER THEY WANT IT 0R NOT!"
As it stands, if Canada goes, so goes the British empire. The City of London illegally owns the colony of Canada. Bankers are the shareholders of every municipality in Canada. They own every person through incorporating their births, which are banking documents. Everyone is a number owned by them. "No one will be able to make a purchase without the mark of the beast".
Today the statues and temples that glorify the lives of the invaders are being torn down. It is very difficult to be an original natural person of turtle island. Canada is now in a critical situation. Our mother and creation continue to guard us, while we continue to try to take care of everything – land, water, air, animals, vegetation and all of nature's treasures. We each take what we need. Those who want too much lose it all.
We have to do the words of creation in every part of turtle island, pole to pole and ocean to ocean, for their protection.
The rotiskenrakete, warriors, will soon stand up and defend. Let us find our allies, those who know the true enemy. Our band council informants are placed in special positions as traitors to their own people. Our enemies carefully select weak minded and lazy people to do their dirty work. They are the tail of the white serpent that we were forewarned about.
We must all care for the well-being of each other. We will persevere so the great peace will never be eradicated. We will collectively protect each other on all of turtle island. We are reminded of the good message given to us by dekanawida. On this planet all living things have the same mother. She is the earth. We all have the same father, the source energy of all creation. That makes us all brothers and sisters living on our mother. We can survive and co-exist together as family.
The predators/psychopaths play greedy games. They gang up on the innocent because they want to keep our voices silent. No dictatorship has ever stood. They are rootless and don't belong here. We onkwehonweh are rooted on turtle island and have a path to follow determined by creation. karonhiaktajeh taught us to know this path. We counsel together to say what we feel and see and then pass on the knowledge. Trained traitors are sent in to spy on and mislead us.
So we will not go hungry, we are counselling ourselves on becoming self-sufficient as we were before the coming of the invaders. Gossip and idle conversation will be kept from our fire. The invaders trick us every day to put life out of balance. We will follow our own mind. We will stay on the path that leads to the peace by keeping a good mind from all the distractions.
We look forward to the time when the serpents will flee turtle island for good and the peace will return. The onkwehonweh on turtle island have a responsibility to spread the peace to the entire world. We are in the time of the black serpent. Soon we will see the signs so that peace will return. The control by the perpetrators through fear will be gone.
Creation created us to spread the great peace. The power of the kanen' ron'kwatsera, the love from mother earth, will continue forever.
We are not birds who are released from our cages. Little by little the kaianerekowa shall be fulfilled as our mother earth and creation intended.
The trigger for the global pandemic in February 2020 started in Canada. We stood on the tracks and halted the economy of the British Empire's biggest colony, Canada. One month later COVID suddenly appeared on the world scene.
Ordinary people are now on little reservations throughout the world. As Lakota, Russell Means, said, "Welcome to the reservation". The Grateful Dead have a great train song to end this story. "Driving that train high on cocaine. Casey Jones, you'd better watch your speed. Trouble ahead. Trouble behind. And you know that notion crossed my mind."…
MNN Mohawk Nation News For, books, workshops, to donate and sign up for MNN newsletters, go to MNN Archives. Address: Box 991, Kahnawake [Quebec, Canada] J0L 1B0
===
CANADIANS MARCH TO FASCISM
Military planes and weaponry, monuments to war and RCMP recruiting youth at the "musical ride" to join them in the killing spree. Their theme is to celebrate the genocidal theft of Canada from the ongwe'hon:weh. In 1929 Mussolini said, "Fascism is a merger of state and corporate power".
Anti-terror Bill C51 is the militarization of CSIS, the secret police and the cops, getting set for another Red River massacre or Louis Riel rebellion. Mercenaries are coming in to take us out. History is being rewritten once again. We ongwe'hon:weh from here to the southern tip of ono'ware:geh [land of the natural people] have known all along. The Greeks, Icelanders and some other European nations are beginning to see the corporate illusion and illegitimacy of freedom. We have had the corporate Nazi boot trying to grind our heads into our own soil.
Today the colonial settlers are celebrating the genocide they are illegally benefiting from for 148 years. In 1867 the colony of Canada got its corporate ISO number from the Vatican. In 1923 Canada applied for membership in the League of Nations. They were disallowed because they were not a country.They are still a colony of England.
Everyone in the world sees the criminal synthesis called Canada. Canadian settlers drink and celebrate their Canada Day. They have been brainwashed by their education system. Fuhrer Adolph Hiter said: "Give me 3 generations and I'll change everything through the education system". General Hermann Goering revealed that their education system drilled the populace for thousands of years to be obedient to the hierarchical rulers. The private schools trained the elite to give the orders and continue the corporate hierarchical system. The Admiralty matrix is all about class and money.
Our Great Peace, struggle and values will break the back of the corporations and the international banks. All war will cease and peace will return.
The CROWN [City of London] is 100% guilty of genocide and must be charged. For a true celebration, the colonial settlers will have to wait until they make all things right with us, the ongwe'hon:weh. Then we can all celebrate together.
Buffy Sainte Marie has a new song, Power in the Blood: "No time for backhanded compliments from television anchormen, desperate for an incident. Real estate assasins exploiting our predicment. Everything depends upon it being in their interests".
MNN Mohawk Nation News more news, books, workshops, to donate and sign up for MNN newsletters, go to mohawknationnews.com More stories at MNN Archives. Address: Box 991, Kahnawake [Quebec, Canada] J0L 1B0 For original Mohawk music visit thahoketoteh.ws
biggest con job in world history. Meltdown.
Musical Ride recruiting video.
Roy Rogers quick shooter hat
https://www.youtube.com/watch?v=mNWr9eF2Huk
Real self-determination at Pikangikum.
===
CANADA, YOU'RE SCREWED!
By MNN - 06. June 2015
The Truth and Reconciliation Commission is an incorporated product. Though usually toothless, it will bite its maker. It revealed Canada's excuse for their practice to erase, disappear and rob us of everything. They are trying to say they are better now and so we must forgive and forget, but no justice. This is how genocide is made legal, eg. Palestine.
It's an injustice commission offering candies and beads. The obscene dishonesty is proved. Trying to erase us involved violence, threats, forbidding languages, cultural 'genocide', rape and murder of women, sexual abuse of children – trying to create a subject people. We refuse to be complicit!
This relationship has been toxic and must be dissolved. We will completely control our sovereignty. We cannot be given back what we never gave away. The corporate criminals see as we do that their day is over, the game is finished, but they're trying to hide it.
Molten gold couldn't cure owistah disease.
The most useful part of the TRC insult is that those who would own us must now pull up their pants from around their ankles, put their junk behind their zippers and take their hands out of our children's shorts, our pockets and our earth, water and air.
Right from the beginning our women saw their sickness. They said, "ia onkweh tikon", they are not a natural people and should not live among us. The wisdom of their fears for us was all proven.
The residential schools, set up to teach us to be afraid, question ourselves, to cease to believe that we are a people, a nation, with inherent rights and freedom, of value to this earth and its future.
The minister of the corporatization of the INDIANS, Bernard Valcourt, could not stand up with the people who demanded an investigation of the thousands of missing and murdered women.
His message was "We retain ultimate power. Be afraid. Fear for your women, for your children and yourselves". But It is the same old smoke and hot air. He has nothing between his ears and nothing in his pants. He and his cohorts have no legal right to keep on masquerading as our master.
| | |
| --- | --- |
| | |
| G20 leaders wearing the skins of their hunt. | |
Stephen Harper and his closed door silence is meant to perpetuate the fraud that they have power, but they have none, and never did. Now they are running scared. For all see finally with proof they don't even have any moral authority.
We are, as we have always been, a sovereign people, a sovereign nation. We are not going to ask for our birthright. It is ours.
We are free. Get out of our house!
As Annie Lennox sang, it's a brand new day!. "You have taken my existence. You have filled it full of stones
. … Now I need to walk alone. But I won't be sad. 
I won't be destroyed. No, I won't be. 
No I won't be sad. .. and the word is it's a brand new day. .. 
I need to walk alone. And the word said, It's a brand new day."
MNN Mohawk Nation News more news, books, workshops, to donate and sign up for MNN newsletters, go to www.mohawknationnews.com More stories at MNN Archives. Address: Box 991, Kahnawake [Quebec, Canada] J0L1B0 for original Mohawk music visit thahoketoteh.ws
Please post & distribute. Nia:wen.
Indigenous opt out of Maine legislature.
===
#WESCANDAL #SNCLAVALIN #MAKETHEMPAY #NOVASCOTIA #ENDBLOODOIL #STOPHUAWAI #MICHAELANDMICHAEL #CRIMEMINISTER #PICTONFARM #HONEYANDBARRYSHERMAN #MARISSASHEN #UNEXITNOW #NOMORETAXES #ENDPROPAGANDA #COLLUSION #GASLIGHTING #SILENTNOMORE #JUSTSAYNO #UNEXITNOW #NOAGENDA2030 #SAVEOURNATION #LOCKKSTEP2010 #DEFACTOCANADAINC #ODIOUSDEBT #EASYBUTTON #TRUDEAULIES #LIBERALCRIMESPREE #FUNDTHEPOLICE #LEAVEOURGUNSALONE #SAVEOURCHILDREN #PIZZAGATE #CANADAFIRST #JUSTICEFORCANADA #SILENTNOMORE #ENDHUMANTRAFFICKING #USMCA #SAVESMALLBUSINESS #ENDTAXSLAVERY #SETCANADIANSFREE #DRAINTHESWAMP #LOCKTHEMUP #DEFACTOCANADA #MOCKINGBIRDMEDIA #MEDIACRIMESPREE #GUNSDON'TKILLPEOPLE #DEFUNDMSM #DEFUNDCBC #MEDIAMURDERER'S #MEDIAMERCENARIES #CANADAINC #DEJOURCANADA #PLANNEDEMIC #WHOCOUPOFCANADA #FIRETAM #DEFUNDTHEWHO #WEWILLNOTCOMPLY #NONEWNORMAL #MAKECANADASAFEAGAIN #COVIDCRIMESPREE #SCAMDEMIC #VAXSCAM #CRIMEMINISTERTRUDEAU #TELLYOUTHTHETRUTH #TELLTHETRUTH #MEDIALIES #FEDERALCRIMESPREE #SENIORSMATTER #SAVEOURVETERANS #LEAVEOURKIDSALONE #PEDOGOVERNMENT #MADEINCANADA #ENDTHESCAMDEMIC #SAYNOTOCHINADA #CANADADESERVESBETTER #GLORYHOLES #PEDOGATE #ENDMAPS #TRUDEAULIES #SNCLAVALIN #OMARKHADR