PROLOGUE: SARS-CoV-2 is 'Unrestricted Bioweapon and the current pandemic a result of Unrestricted Biowarfare' latest scientific research reveals, confirming the findings of other honest scientists and uncovering the scientific fraud.
When the first, instigated and clearly manipulated horror-news about the 'dangerous virus outbreak' in Wuhan China were irresponsibly spread by especially the Anglo-American, French and German mainstream-media, in what clearly has been proven now as a concerted and pre-mediated action following the narrative of the exercise "Event 201", almost all 'conservation' organizations were quickly lured to use the master-minded crisis for their own benefit and for fund-raising campaigns to support their own programmes - targeting the closure of wildlife markets, wet-markets in general and wildlife-trafficking. While each of these goals has its own merits per se, the solely conservation-minded organizations were not able to look beyond their fundraising plates, not realizing that their outcries were actually serving the pre-mediated narrative to spread fear - especially when then the less-loved bats were quickly identified as the "culprit". Even funding from BigPharma was accepted by the mainstream-conservationist to further the spin, like they did during the emerging HIV scare, blaming promiscuous Africans and vervet monkeys coming out of deforested areas as well as during the Ebola crisis, when already bats had been blamed, though the first outbreak of the patented strain was close to a CDC field lab. Only a few organizations working in the field of nature protection - like Bat Conservation International (BCI), Friends of Peoples close to Nature (fPcN) and ECOTERRA Intl. (ETI) - did not fall into that trap and maintained that the contagion - quickly dubbed SARS-CoV-2 - did NOT come from bats or any other wild animal traded in the horrific wet-markets of China, because the hard science did not proof the narrative. Those resisting the hype didn't get funding from the masterminds of the corona crisis, but at least they remained honest. And now it has been proven beyond any reasonable doubt that SARS-CoV-2 is a man-made and lab-produced contagion.
CONCLUSION: STOP any gain‐of‐function research as well as any contagion development research - including of all nano-technology components. Close all uncontrolled and especially all private BSL-4 laboratories, place the remaining BSL-4 labs under 100% independent international control and begin the long overdue process by an independent, international tribunal to fully investigate the SARS-CoV-2 event with the task to bring those guilty to justice. Whoever delays such tribunal proofs guilty for obstruction of justice.
Covid: Why bats are not to blame, say scientists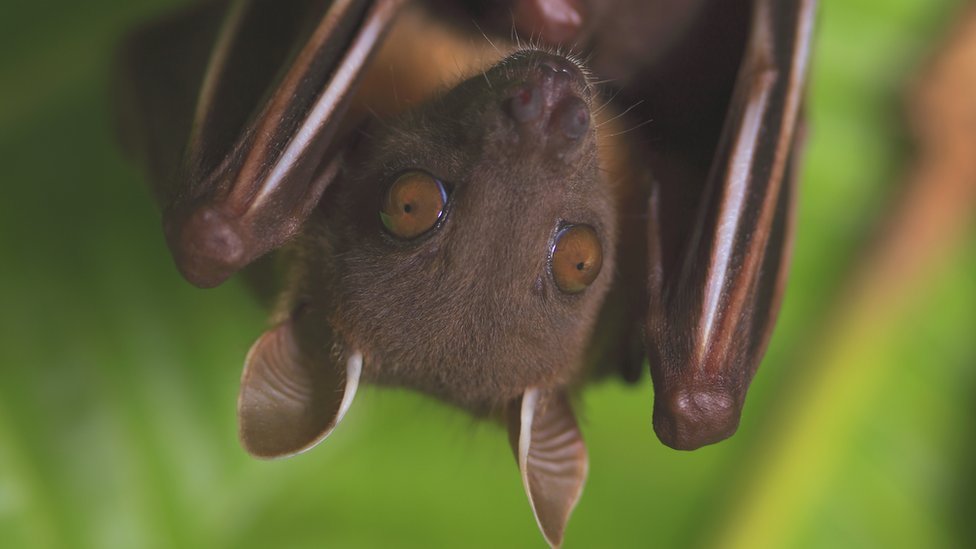 Bats have been on Earth for more than 50 million years image copyright Science Photo Library
By Helen Briggs - 13. October 2020
Every now and then, Dr Mathieu Bourgarel seeks permission from the village elders to visit the sacred caves, bringing a gift to appease the spirits.
Donning mask, overalls, and three layers of gloves, he descends into the darkness, climbing down rope ladders and squeezing through the narrow chambers of caves.
The tell-tale odour of bats is everywhere, their excrement deposited in layers on the floor, like wading through fresh snow.
Occasionally, a bat is startled from sleep, wings brushing by as it takes flight.
People in this part of Zimbabwe call bats "winged dragons", "flying rats" or simply the "evil ones".
Like elsewhere in the world, the flying mammals are much misunderstood. For this wildlife ecologist, they're beautiful and incredible creatures. "They are fascinating," he says. "People are frightened of something they don't know."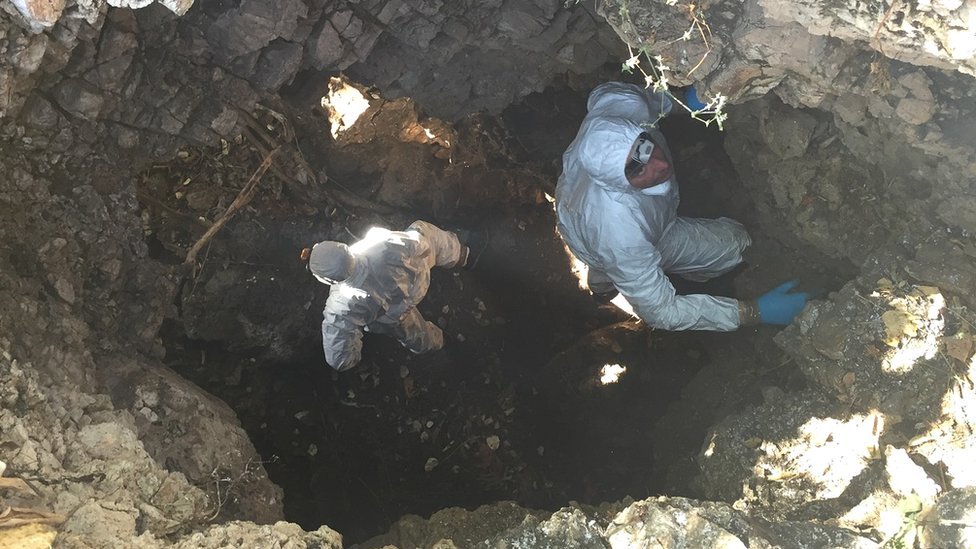 Dr Bourgarel is a virus hunter for the French research institute, Cirad. Working with colleagues at the University of Zimbabwe he goes into the bat caves to collect samples and droppings from bats.
Back at the lab, the scientists extract and sequence the genetic material of bat viruses. They have already discovered different coronaviruses, including one in the same family as Sars and Sars-CoV-2.
The research is part of a worldwide effort to investigate the diversity and genetic make-up of the viruses that bats carry, providing the tools to react quickly, should people start to get sick.
"The local population frequently visits these bats' habitat, in order to collect guano to use as fertiliser for their crops. It is therefore essential to know the pathogens carried by the bats, because they could be transmitted to humans," says Dr Elizabeth Gori of the University of Zimbabwe.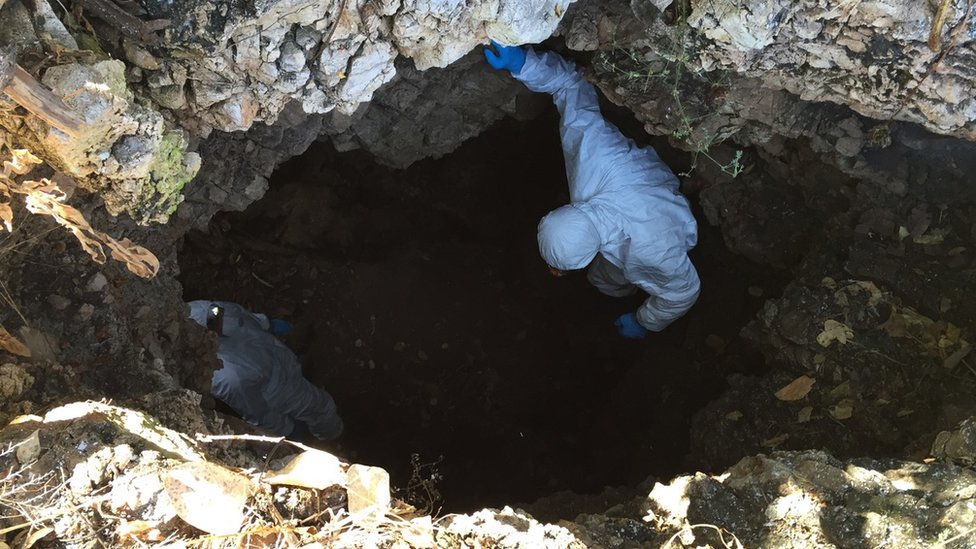 Bat experts have launched a campaign, Don't Blame Bats, to dispel unfounded fears and myths about bats, which are threatening conservation. They say bats are some of the most misunderstood and undervalued animals on the planet.
Long the target of disdain, persecution and cultural prejudice, they have been blamed for a host of evils visited upon humans. And fears and myths about bats have only intensified in the time of Covid.
Facts about bats
Bats are the only mammal capable of true flight
Insect-eating bats may save US farmers $3.7bn each year by reducing crop damage
Hundreds of plant species rely on bats for pollination
Bats are under unprecedented threat from habitat destruction, climate change, hunting and other pressures
The precise origin of the virus that has wreaked such havoc across the world has not been pinned down. But the vast majority of scientists agree that it crossed into humans from an animal species, most likely a bat. That doesn't mean bats are to blame; it's our increasing interference with these wild creatures that's at the root of the problem.
[N.B.: These last two lines are the preferred narrative by those who do not want to dig deeper, while it has become clear to all real scientists that SARS-CoV-2 is a man-made contagion constructed in a lab - see also the 3 scientific publications below.]
Outbreaks of emerging diseases have been linked to human destruction of nature. When forests or grasslands are razed to graze cattle, to grow soy or to build roads and settlements, wild animals are forced ever closer to humans and livestock, giving viruses an opportunity to jump ship.
"It is undeniable that bats, such as many other animal groups, present real risks as hosts for potentially dangerous diseases," says Ricardo Rocha of the University of Porto, Portugal.
But he points out that when you control for the number of bat species (a whopping 1,400 or more), the proportion of human-infecting viruses is similar to other groups, such as birds, domestic animals and rodents.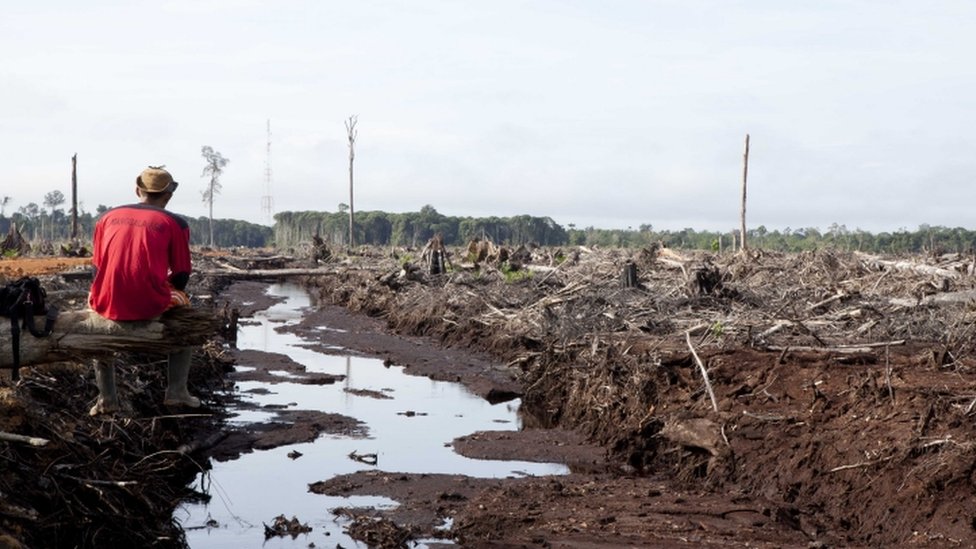 Scientists estimate that three out of every four new or emerging infectious diseases in people come from animals. A warning of the dangers came in 2002, when the mysterious illness, Sars, emerged in China, killing almost 800 people around the world.
In 2017, researchers identified a colony of horseshoe bats living in remote caves in Yunnan province that harboured genetic pieces of the human Sars virus. They warned then that a similar disease could emerge again, and they were proved right.
But rather than blaming one species or another, we need to reassess our relationship with the natural world, says Dr Rocha. He points out that bats are vital for healthy ecosystems and human well-being.
Bats suppress insects that swarm over crops. They pollinate plants in the tropics, such as durian fruits. And they disperse the seeds of trees found in rainforests, helping in the fight against climate change.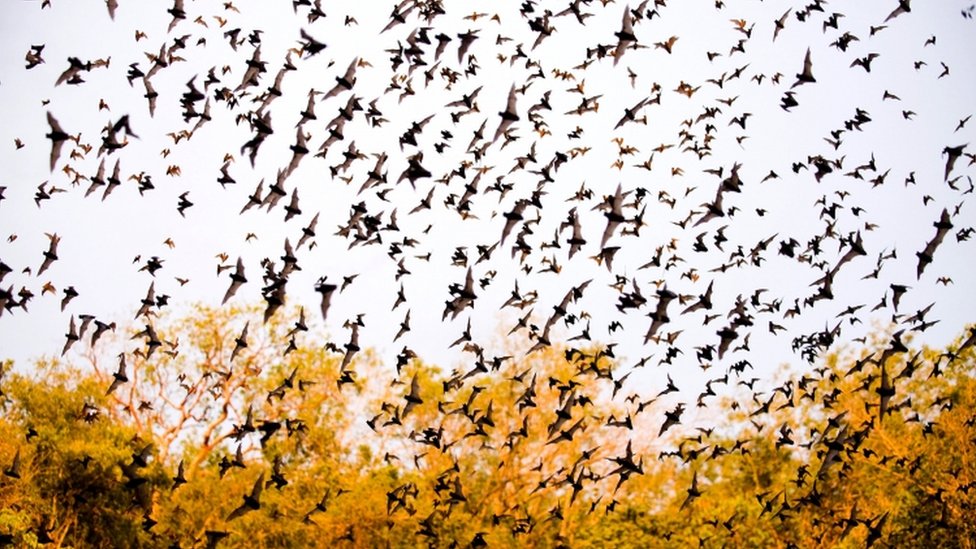 It would be a "terrible outcome" if bats were demonised, since the spread of diseases from animals to humans is much more about humans encroaching into their domain than the other way around, says Dr David Robertson of the University of Glasgow. The antecedents of Sars-CoV-2 have likely been circulating in bats for decades, he says, with the ability to infect other animal species too.
There have been isolated reports of Covid-related backlash against bats, including actual or intended killings in Peru, India, Australia, China and Indonesia.
Scientists warn that a few misguided actions could have serious consequences for vulnerable bat species and even increase the risk of disease spillover.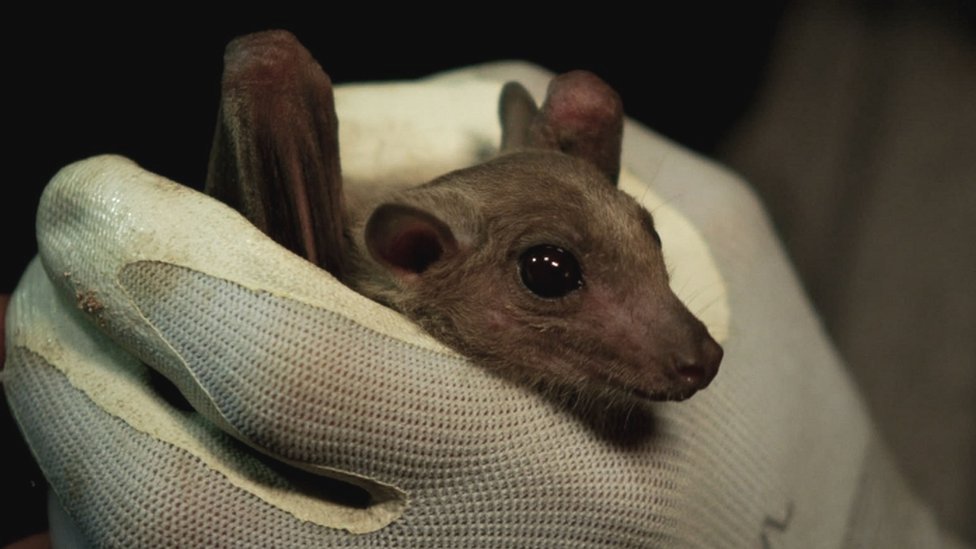 "A major concern is that many bat species are threatened with extinction, so even small instances of misguided violence could cause irreversible damage and have catastrophic flow-on effects for ecosystems that humans rely on," says Douglas MacFarlane of the University of Cambridge.
Bats have lived alongside humans for centuries, for mutual good. In the university city of Coimbra in Portugal, bats have occupied an 18th Century library for more than 300 years, feasting on insects that might otherwise destroy manuscripts. Visit at dusk and you might see them flit out of the library windows and swoop down over the steep cobbled streets.
Ricardo Rocha says we must remember that bats are an integral part of the complex natural webs that keep ecosystems healthy. "If there is a big take-home message from this unfortunate moment in history it's that making nature ill, makes us ill," he says.
Follow Helen on Twitter.
===
Abstract and Figures
Two possibilities should be considered for the origin of SARS-CoV-2: natural evolution or laboratory creation. In our earlier report titled "Unusual Features of the SARS-CoV-2 Genome Suggesting Sophisticated Laboratory Modification Rather Than Natural Evolution and Delineation of Its Probable Synthetic Route", we disproved the possibility of SARS-CoV-2 arising naturally through evolution and instead proved that SARS-CoV-2 must have been a product of laboratory modification. Despite this and similar efforts, the laboratory creation theory continues to be downplayed or even diminished. This is fundamentally because the natural origin theory remains supported by several novel coronaviruses published after the start of the outbreak. These viruses (the RaTG13 bat coronavirus, a series of pangolin coronaviruses, and the RmYN02 bat coronavirus) reportedly share high sequence homology with SARS-CoV-2 and have altogether constructed a seemingly plausible pathway for the natural evolution of SARS-CoV-2. Here, however, we use in-depth analyses of the available data and literature to prove that these novel animal coronaviruses do not exist in nature and their sequences have been fabricated. In addition, we also offer our insights on the hypothesis that SARS-CoV-2 may have originated naturally from a coronavirus that infected the Mojiang miners. Revelation of these virus fabrications renders the natural origin theory unfounded. It also strengthens our earlier assertion that SARS-CoV-2 is a product of laboratory modification, which can be created in approximately six months using a template virus owned by a laboratory of the People's Liberation Army (PLA). The fact that data fabrications were used to cover up the true origin of SARS-CoV-2 further implicates that the laboratory modification here is beyond simple gain-of-function research. The scale and the coordinated nature of this scientific fraud signifies the degree of corruption in the fields of academic research and public health. As a result of such corruption, damages have been made both to the reputation of the scientific community and to the well-being of the global community. Importantly, while SARS-CoV-2 meets the criteria of a bioweapon specified by the PLA, its impact is well beyond what is conceived for a typical bioweapon. In addition, records indicate that the unleashing of this weaponized pathogen should have been intentional rather than accidental. We therefore define SARS-CoV-2 as an Unrestricted Bioweapon and the current pandemic a result of Unrestricted Biowarfare. We further suggest that investigations should be carried out on the suspected government and individuals and the responsible ones be held accountable for this brutal attack on the global community. 2
Illustration of steps involved in the sequencing and assembly of coronavirus genomes. A. The normal process. B. A possible route of fabricating a viral genome by creating a genomic sequence first and obtaining raw sequencing reads guided by it. NGS: Next Generation Sequencing.
Abnormal distribution of synonymous and non-synonymous mutations in Spike revealed by the comparison between RaTG13 and SARS-CoV-2. Synonymous and non-synonymous mutations are analyzed between closely related coronaviruses on large viral proteins: A. Spike (S), B. Orf1a, C. Orf1b, and D. Nucleocapsid
Five amino acid mutations are observed in S2 (684-1273) in twenty randomly selected SARS-CoV-2 sequences. They are at positions 829, 1020, 1101, 1176, and 1191. GenBank accession number for each isolate is shown in the sequence's name following the country name.
Phylogenetic analysis of SARS-CoV-2 and representative viruses from the subgenus sarbecoronavirus. Figure redrew from Zhou et al 9 . Colored viruses were all reported after the COVID-19 outbreak.
Analysis of synonymous and non-synonymous mutations in S2 between RmYN02 and RaTG13. The abrupt change of trajectory of the non-synonymous mutation (red) curve and its subsequent flattening are observed.
Figures - uploaded by Limeng Yan
Author content
This article is featured on the COVID-19 research community page
DOI: 10.5281/zenodo.4073131.svg
Authors:
Limeng Yan - The University of Hong Kong
===
Might SARS‐CoV‐2 Have Arisen via Serial Passage through an Animal Host or Cell Culture?
A potential explanation for much of the novel coronavirus' distinctive genome
First published: 12 August 2020
Abstract
Despite claims from prominent scientists that SARS‐CoV‐2 indubitably emerged naturally, the etiology of this novel coronavirus remains a pressing and open question: Without knowing the true nature of a disease, it is impossible for clinicians to appropriately shape their care, for policy‐makers to correctly gauge the nature and extent of the threat, and for the public to appropriately modify their behavior. Unless the intermediate host necessary for completing a natural zoonotic jump is identified, the dual‐use gain‐of‐function research practice of viral serial passage should be considered a viable route by which the novel coronavirus arose. The practice of serial passage mimics a natural zoonotic jump, and offers explanations for SARS‐CoV‐2's distinctive spike‐protein region and its unexpectedly high affinity for angiotensin converting enzyme (ACE2), as well as the notable polybasic furin cleavage site within it. Additional molecular clues raise further questions, all of which warrant full investigation into the novel coronavirus's origins and a re‐examination of the risks and rewards of dual‐use gain‐of‐function research.
Acknowledgements
The authors would like to thank Philip Murphy M.D. for encouragement and helpful suggestions.