UPDATE 17. May 2021: Court Permanently Stops Gavin Newsom From Locking Down Churches
UPDATE 20. April 2021: MUST WATCH: THE PUSHBACK - The Day the World Stood Together (FULL FILM) - LET US TAKE BACK OUR LIVES & FREEDOM RIGHT NOW !!!
UPDATE 24. January 2021: Vehicles burned, shops looted in Dutch curfew protests + latest international updates
UPDATE 23. January 2021: How to Travel Freely, no tests, no Quarantining - Prof. Dolores Cahill
UPDATE 16. January 2021: 30,000 Italian Restaurants Defy Lockdown Rules
UPDATE 15. January 2021: "I Am Open": 50,000 Italian Restaurant Owners Plan to Ignore Lockdown Huge act of civil disobedience plans to conduct business as usual inspite of "anti-Covid" measures
UPDATE 05. January 2021: Lockdown 3.0 – If at First You Don't Succeed…
UPDATE 03. January 2021: It is now, right now, the time to decide!
NON-ACQUIESCENCE IS THE CALL OF THE DAY!
The Fascists in government, their police and partly the military, their fake-news mainstream-media and the dark suites in finance behind it all must be brought to trial for their crimes against humanity. And it must be a trial so that the full truth can be exposed and can come out in order to prevent any future event. Hanging them in the streets - like Mussolini - or shooting them at dawn - like the Ceaușescus - would only cover up the real truth and not prevent rising tyranny.
The Rise of Authoritarianism: From Parasite Stress Theory to Lockstep
The Rise Of Authoritarianism: From Parasite Stress Theory To Lockstep
By Derrick Broze - 29. August 2020
Empirical evidence indicates that the spread of pathogens leads populations to become more conformist and accepting of authoritarian behavior from governments – what does this mean for the world of COVID19?
As discussed in Multiple Studies Predicted Governments Become Authoritarian in Response to Pandemics, we have an abundance of scientific data highlighting how humans react to perceived threats and how that relates to the type of government the people will accept. I examined the study Pathogens and Politics: Further Evidence That Parasite Prevalence Predicts Authoritarianism,as well as other studies focused on the "parasite stress theory."
The theory proposes that when a species faces parasites and diseases their values are shaped by the experience. In this context, "parasite" is used to refer to any pathogenic organism, including bacteria and viruses. The theory states that depending on how a disease stresses people's development it can lead to differences in mating preferences and changes in culture. Proponents of the parasite stress theory also note that disease can alter the psychological and social norms of societies.
"According to a "parasite stress" hypothesis, authoritarian governments are more likely to emerge in regions characterized by a high prevalence of disease-causing pathogens," the researchers wrote. They define authoritarian governance as "highly concentrated power structures that repress dissent and emphasize submission to authority, social conformity, and hostility towards outgroups."
Due to the invisible nature of "disease-causing parasites," attempts to control the spread of a disease "historically depended substantially on adherence to ritualized behavioral practices that reduced infection risk." The researchers also found that society tends to promote a collectivist worldview, favoring obedience and conformity from the population, in response to parasites.
Unfortunately, according to the parasite stress theory, humanity is prone to accepting violent behavior from governments during pandemics. As noted in Politics and Pathogens, the threat of exposure to a pathogen need not even be realistic for it to create a desire for conformity and obedience to authority.
The book The Parasite Stress Theory of Values and Sociality: Infectious Disease, History and Human Values Worldwide further outlines how populations respond to the uncertainty felt during pathogen spread. The authors discuss how reducing social prejudice and authoritarianism can be accomplished by emancipating people from infectious diseases. However, the authors also note that a government which desired more authoritarian powers – including "full-blown fascism or genocide" – could achieve this goal by "promoting widespread mortality and morbidity from infectious diseases."
The authors reach similar conclusions as the researchers in the Politics and Pathogens study which showed that populations facing pandemics become more supportive of collectivist mindsets over individualistic ones. "These patterns arise, in part, from the reverence collectivists place on people in authority (authoritarianism), which gives those in authority greater freedom to violate the interests of the populace and impunity when such violations occur," the authors note.
Clearly, the conclusions of this research have profound implications for our world and the current COVID-19 crisis. As previously noted, we are seeing a massive increase in authoritarian actions from governments around the world. Thermal imaging scanners, documents for travel, fines and arrests of those who fail to wear masks or stay home, and shutting down protests against these actions – have all become regular events in the so-called "New Normal."
The Gates Foundation Connection
While researching the Politics and Pathogen study I discovered that the editor, Aric Gregson, has some tangential connections to the Bill and Melinda Gates Foundation through his work on a Malaria vaccine.
Dr. Aric Gregson, MD is an infectious disease specialist in Los Angeles, California. Dr. Gregson currently practices at Ag Infectious Diseases: A Medical Corporation in California. According to his LinkedIn page, from July 2003 to September 2005, Gregson participated in the "Vaccinology Fellowship" at the University of Maryland's Center for Vaccine Development.
He also participated in the Malaria Vaccine Technology Roadmap Process which included two different doctors working with the Bill and Melinda Gates Foundation. The Roadmap Process also involved Dr. Zarifah Hussain Reed of the World Health Organization (WHO), which is largely funded by the Gates Foundation.
From September 2005 to January 2007, Gregson served as a consultant and clinical vaccinologist for the PATH Malaria Vaccine Initiative. PATH is described as "an international nonprofit organization that drives transformative innovation to save lives and improve health" which works with "private industry, government, and academia to develop malaria vaccines."
According to their website, "MVI is a global program established at PATH through an initial grant from the Bill & Melinda Gates Foundation." Gregson's LinkedIn specifies that he was a "Program Officer" for the RTS,S malaria vaccine trials in Africa at the time. The RTS,S is described as "the world's first malaria vaccine shown to provide partial protection against malaria in young children."
One press release about the development of a new malaria vaccine notes that the vaccine was developed by a partnership with pharmaceutical company GSK and the Path Malaria Vaccine Initiative. Once again it is noted that "major funding for clinical development comes from a grant by the Bill & Melinda Gates Foundation to MVI."
The press release also states that should the vaccine be approved by the regulatory authorities and recommended by the WHO "it will be used for African children, who are most at risk from the disease." No mention is made regarding the fact that the Gates Foundation is the second top funding source for the WHO, while also funding the MVI and other health authorities.
The connection between the Gates Foundation and the editor of the Politics and Pathogens study is concerning when one understands the outsized influence and control Bill Gates has over global health policy, particularly through the WHO and the US Center for Disease Control and Prevention (CDC).
Marching Lock Step To Authoritarianism
In part 3 of my investigation into the life, finances, and goals of Bill Gates, I noted that the Gates Foundation was involved in the Event 201 exercise:
"On October 18, 2019, the Bill and Melinda Gates Foundation partnered with the Johns Hopkins Center for Health Security and the World Economic Forum on a high-level pandemic exercise known as Event 201. Gates is a long time "Agenda Contributor" for the WEF and has donated to Johns Hopkins. Event 201 simulated how the world would respond to a coronavirus pandemic which swept around the planet. The simulation imagined 65 million people dying, mass lock downs, quarantines, censorship of alternative viewpoints under the guise of fighting "disinformation," and even floated the idea of arresting people who question the pandemic narrative."
We also noted that the Gates Foundation's partners in "philanthropy" – the Rockefeller Foundation – imagined a similar scenario as part of their 2010 document, "Scenarios for the Future of Technology and International Development." This document includes a scenario called "Lock Step," which describes a pandemic sweeping the world and resulting in more authoritarian control from governments in developed countries.
Interestingly, Lock Step notes that while the "pandemic blanketed the planet" the countries which took a more aggressive, authoritarian approach fared better.
"The Chinese government's quick imposition and enforcement of mandatory quarantine for all citizens, as well as its instant and near-hermetic sealing off of all borders, saved millions of lives, stopping the spread of the virus far earlier than in other countries and enabling a swifter postpandemic recovery," the document states.
The document describes how national leaders around the world "flexed their authority and imposed airtight rules and restrictions." These included mandatory wearing of face masks and body-temperature checks at train stations and markets, as well as "scanners using advanced functional magnetic resonance imaging (fMRI) technology… to detect abnormal behavior that may indicate 'antisocial intent.'" Lock Step also describes the implementation of biometric ID for all people.
Notably, the paper states, "Even after the pandemic faded, this more authoritarian control and oversight of citizens and their activities stuck and even intensified."
At first, the population approves of a more controlled world and citizens even willingly gave up "some of their sovereignty—and their privacy—to more paternalistic states in exchange for greater safety and stability." The scenario outlines how some of the population were tolerant, and even eager, for "top-down direction and oversight."
The document goes on to describe how, eventually, the people of the world tire of the control and civil unrest would begin:
"By 2025, people seemed to be growing weary of so much top-down control and letting leaders and authorities make choices for them. Wherever national interests clashed with individual interests, there was conflict. Sporadic pushback became increasingly organized and coordinated, as disaffected youth and people who had seen their status and opportunities slip away—largely in developing countries—incited civil unrest."
Final Thoughts
Considering the abundance of evidence indicating that Parasite Stress theory is an accurate representation of how humanity will respond to perceived threats, we must ask whether the Gates or Rockefeller Foundations were aware of the potential for pathogens to lead to more obedient populations and increasingly authoritarian governments. Here's what we know:
We know for a fact that the Gates and Rockefeller Foundations are extremely influential when it comes to global health and education.
We also know that at least one researcher involved with Parasite Stress theory has worked with the Gates Foundation.
Reflect back to the passage from The Parasite Stress Theory of Values and Sociality which notes that if someone wanted to encourage authoritarianism – including "full-blown fascism or genocide" – they could achieve this goal by "promoting widespread mortality and morbidity from infectious diseases." Armed with this knowledge, unlimited financial capital, and global influence, one could easily sway the world towards conformity and authoritarianism.
Is it possible these organizations knew exactly how the people would respond to a perceived threat of a pandemic? Are we witnessing the unfolding of the Lock Step scenario as predicted by the Rockefeller Foundation a decade ago?
Question Everything, Come To Your Own Conclusions.
===
RESISTANCE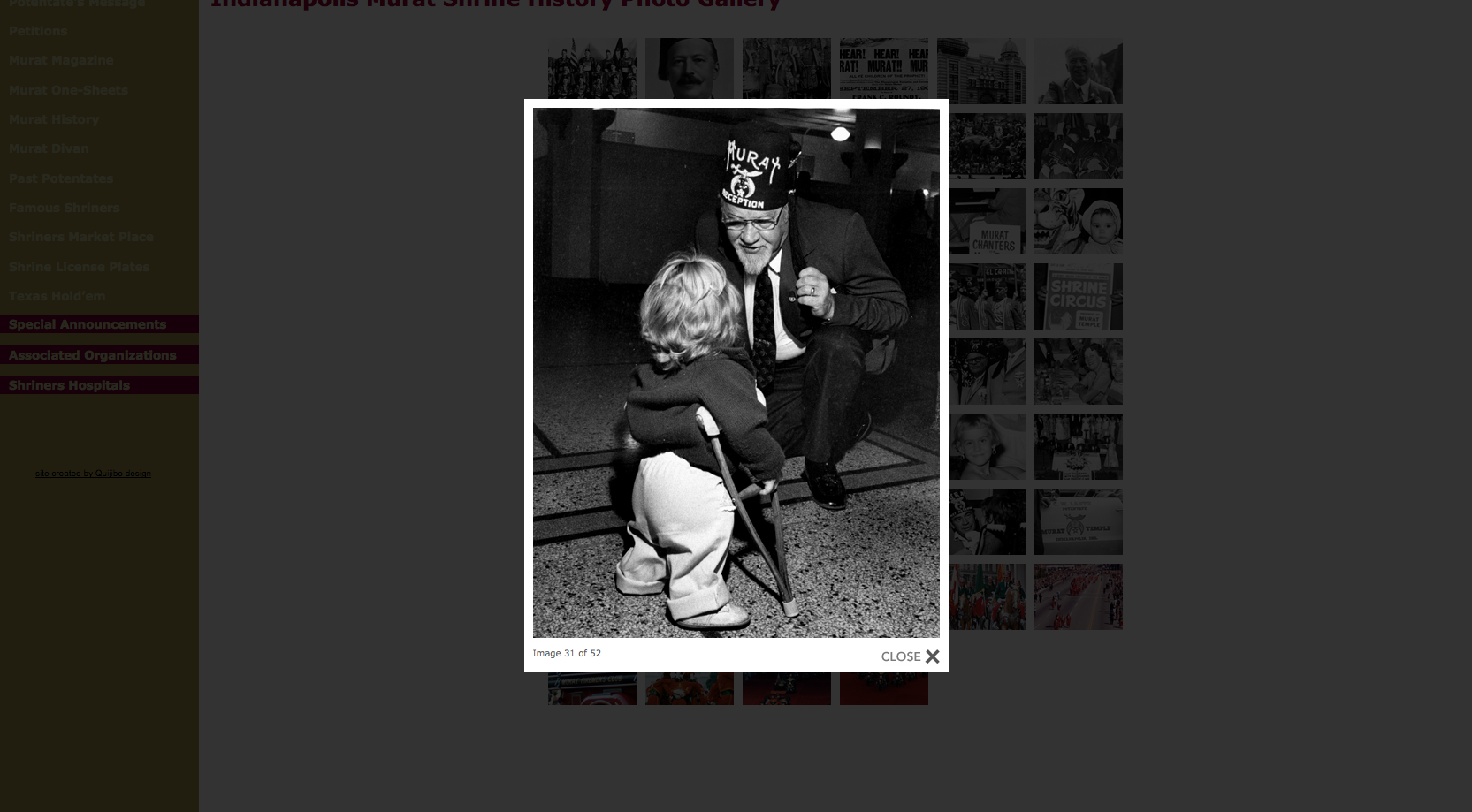 ===
===
UPDATES:
Court Permanently Stops Gavin Newsom From Locking Down Churches
By Liberty Counsel - 17. May 2021
Today, a California District Court entered an order approving Liberty Counsel's settlement of the lawsuit on behalf of Harvest Rock Church and Harvest International Ministry against California Gov. Gavin Newsom. The full and final settlement was approved today the District Court and thus is the first state-wide permanent injunction in the country against COVID restrictions on churches and places of worship.
Once entered by the District Court, this full settlement will be the first state-wide permanent injunction in the country against COVID restrictions on churches and places of worship. Under the agreed state-wide permanent injunction, all California churches may hold worship without discriminatory restrictions.
Under the settlement, California may no longer impose discriminatory restrictions upon houses of worship. The governor must also pay Liberty Counsel $1,350,000 to reimburse attorney's fees and costs.
The settlement references several Supreme Court opinions, including Harvest Rock Church v. Newsom, that include a long list of similar nonreligious activity the High Court set forth as comparable gatherings. These include grocery stores, warehouses, big box stores, transportation, infrastructure, telecommunications, and much more. In other words, churches and places of worship may never again have discriminatory restrictions placed on them that are not equally applied to a long list of "critical infrastructure" or "essential services" as outlined in several Supreme Court precedents cited in the settlement agreement.
Pastor Ché Ahn, founder of Harvest Rock Church and Harvest International Ministry, received a letter from the Pasadena Criminal Prosecutor threating him, the staff, and anyone who attends church with daily criminal charges each up to one year in prison, and daily fines of $1,000. Despite this intense opposition, Pastor Ahn stood against these unconstitutional executive orders. He risked criminal charges and fines, as did those who worked for the church and those who attended. Thanks to his leadership, every church in California is now free.
Newsom originally imposed the most severe restrictions on churches and even home Bible studies and worship in the nation. Now after multiple reprimands from the U.S. Supreme Court, including two on behalf of Harvest Rock Church and Harvest International Ministry, Gov. Newsom will be the first governor in America to have a permanent injunction against him on behalf of houses of worship.
This case involved three emergency injunctions pending appeal at the Ninth Circuit Court of Appeals, two oral arguments before a panel of three judges, two orders from the U.S. Supreme Court, including an injunction pending appeal issued by the High Court on February 5, 2021.
The timeline for actions regarding California's worship restrictions include:
March 19, 2020 – May 25, 2020: No Worship
May 26, 2020 – July 12, 2020: 25 percent capacity but no more than 100 people
July 13, 2020 – April 8, 2021: No worship for over 90 percent of California
April 9, 2021 – April 12, 2021: Restrictions on home Bible study lifted but not on singing and chanting
April 13, 2021 – May 9, 2021: Mandatory attendance limits are lifted
May 17, 2021 – and Forever: Discriminatory restrictions on churches permanently removed
Under the settlement agreement, discriminatory restrictions on worship and religious gatherings may no longer be applied to churches and places of worship.
Last year, the U.S. Supreme Court granted an emergency petition for an injunction pending appeal on behalf of New York City synagogues and Roman Catholic churches in Roman Catholic Diocese of Brooklyn v. Cuomo and Agudath Israel v. Cuomo. On December 3, 2020, the High Court granted the petition by Harvest Rock Church and Harvest International Ministry, setting aside all the lower court orders and directing them to follow its ruling in Roman Catholic Dioceses. When the lower courts refused to strike down California's restrictions, the case returned to the Supreme Court.
On February 5, 2021, the U.S. Supreme Court ruled in favor of Harvest Rock Church and Harvest International Ministry by enjoining California's total ban on indoor worship. This was the second time Liberty Counsel appealed to the High Court on behalf of these churches. The ruling also included South Bay United Pentecostal Church.
On April 9, the U.S. Supreme Court granted an emergency injunction pending appeal in Tandon v. Newsom and ruled that Gov. Newsom's restrictions on home Bible study and worship violate the First Amendment.
Pastor Ché Ahn said, "This is a momentous day for churches in America! After nearly a yearlong battle defending our religious freedoms, our lawsuit has reached a permanent settlement in our favor. I am thrilled to see the complete reversal of the last discriminatory restrictions against churches in California, knowing this case will act as a precedent, not only in our state, but also in our nation. We are incredibly grateful to our attorney Mat Staver and to Liberty Counsel for their relentless support and fierce determination. Most of all, we give all the glory to God for moving mightily in this historic season!"
Liberty Counsel Founder and Chairman Mat Staver said, "Governor Gavin Newsom's COVID restrictions intentionally discriminated against churches while providing preferential treatment to many secular businesses and gatherings. The Supreme Court intervened multiple times to provide relief. California may never again place discriminatory restrictions on churches and places of worship. Gov. Gavin Newsom has now been permanently quarantined and may not violate the First Amendment rights of churches and places of worship again. We are grateful for Pastor Ché Ahn, Harvest Rock Church, and Harvest International Ministry. Pastor Ahn's leadership and courage has toppled the tyranny and freed every pastor and church in California."
===
MUST WATCH
THE PUSHBACK - The Day the World Stood Together
| Oracle Films | #DareToThink | FULL FILM
LET US TAKE BACK OUR LIVES & FREEDOM RIGHT NOW !!!
Published: April 20th, 2021 on ODYSEE
The long-awaited film is here. On March 20th 2021, people in over 40 countries across the world gathered in peaceful unison for a worldwide demonstration - to oppose disproportionate government measures threatening the very foundation of their rights and freedoms. This huge international effort was appallingly misrepresented and downright ignored by the mainstream media.
Produced by Oracle Films, in collaboration with independent journalists in over 40 nations – this documentary is an authentic account of what really happened on March 20th, what protestors worldwide were standing against, and why the media went to such lengths to conceal the truth.
Download the film THE PUSHBACK here: https://we.tl/t-mp90sST0Ts
Donate to Oracle Films here: https://www.buymeacoffee.com/oraclefilms
===
Vehicles burned, shops looted in Dutch curfew protests + latest updates
The novel coronavirus pandemic has infected more than 99 million people around the world, with over 2.1 million fatalities. Here are updates for January 24:
Sunday, January 24, 2021:
Anti-curfew protests hit Dutch cities
Protests against a new curfew to curb the spread of Covid-19 in the Netherlands have degenerated into clashes with police in some locations, authorities and reports said.
Authorities used water cannon and dogs at a square in downtown Amsterdam, where hundreds of protesters gathered over the curfew that began on Saturday, public television NOS reported.
In Eindhoven in the country's south, police fired tear gas to disperse a crowd of several hundred, regional television Omroep Brabant reported. At least 30 people were arrested there, police said.
A number of vehicles were burned and businesses at Eindhoven's central train station were looted, media reports said.
UK records over 30,000 new cases
The United Kingdom has recorded 30,004 new cases of Covid-19, with the total for the past seven days at 251,504, down 22 percent on the previous seven days, official figures showed.
Another 610 people died of Covid-19 in the country, raising the total death toll since the start of the pandemic to 97,939. The seven-day total was 8,678, up 11percent on the previous seven days.
The daily number of people who received their first dose of a Covid-19 vaccine was 491,970, a record high that took the overall number of people in Britain to have had their first dose to 6.353 million.
Italy reports new 299 deaths and 11,629 new cases
Italy has reported 299 coronavirus-related deaths, down from 488 the day before, while the daily tally of new infections fell to 11,629 from 13,331.
Some 216,211 tests for Cobid-19 were carried out in the past day, against a previous 286,331, the Health Ministry said.
Turkey's Covid-19 death toll tops 25,000
Turkey has passed 25,000 Covid-19-related deaths since the start of the outbreak in March, the Health Ministry said.
A daily toll of 140 fatalities saw the total figure rise to 25,073. Turkey has recorded more than 2.4 million infections since the first case was recorded on March 11 last year.
The number of daily cases has fallen to around 6,000 in recent days from a high of more than 33,000 in December.
Thousands hit streets protesting Bolsonaro's Covid response
Thousands of Brazilians have taken to the streets for a second day to call for the impeachment of President Jair Bolsonaro, who is under fire for his government's response to rampant cases of Covid-19, which has claimed more than 216,000 lives in the country.
Horn-honking cars paraded through the streets of Rio de Janeiro, Sao Paulo and a dozen or more other cities as other protesters marched on foot, some calling, "Get out Bolsonaro!"
Sunday's protests were called by conservative groups that had once backed the president, while those on Saturday had come from the left.
Israel decides to ban passenger flights to curb spread
Israel has decided to ban incoming and outgoing passenger flights from Monday at 22:00 GMT until the end of January in order to stop the spread of the virus and new strains, Israel's Haaretz news website reported.
Egypt says it has launched vaccinations
Egypt has launched a vaccination campaign, with the first shots of Sinopharm's vaccine given to healthcare workers in the Suez Canal city of Ismailia.
Health Minister Hala Zayed told a televised news conference that they will prioritise vaccinating healthcare workers in 40 hospitals that are designated to isolate and treat patients across the country.
Next, they would vaccinate elders and those suffer from chronic diseases, Zayed said. She did not offer a timeframe for vaccinating the whole population.
Zayed said people would receive two doses of the vaccine over 21 days. The vaccine is 86 percent effective, she added.
Trump administration had no vaccine distribution plan
There was no distribution plan for the vaccine set up by the Trump administration as the virus raged in their last months in office, new President Joe Biden's chief of staff, Ron Klain, has said.
"The process to distribute the vaccine, particularly outside of nursing homes and hospitals out into the community as a whole, did not really exist when we came into the White House," Klain said on NBC's "Meet the Press."
Sweden bans travellers from Norway
Sweden said it would temporarily stop all foreigners coming in from Norway from midnight, in a bid to halt the spread of the new coronavirus variant first spotted in Britain.
Interior Minister Mikael Damberg told a news conference the entry ban, with exemptions for commuters and some other groups, would last until February 14.
The decision came a day after Norway imposed some of its toughest lockdown measures yet in several municipalities after an outbreak of the new coronavirus variant.
Damberg said the Swedish measures would stop Norwegian shoppers heading over the long shared border to escape those tougher restrictions.
Sweden was also extending an existing ban on entries from Britain and Denmark, he said.
Rioting youths in Dutch village torch testing centre
Rioting youths protesting on the first night of a Dutch curfew have torched a coronavirus testing facility and threw fireworks at police in a Dutch fishing village.
Police said they fined more than 3,600 people nationwide for breaching the curfew that ran from 9 pm on Saturday until 4:30 am on Sunday and arrested 25 people for breaching the curfew or for violence.
Video from the village of Urk, 80 kilometres northeast of Amsterdam, showed youths breaking into the coronavirus testing facility near the village's harbor before it was set ablaze on Saturday night.
The police and municipality issued a statement on Sunday expressing their anger at rioting, "from throwing fireworks and stones to destroying police cars and with the torching of the test location as a deep point."
On Sunday, all that remained of the portable building used to administer coronavirus tests was a burned-out shell.
Police in Amsterdam also were bracing for another protest on Sunday, sending officers to a square where demonstrators clashed with police a week ago. The city's municipality designated the square a "risk area," a move that gave police extra powers to frisk people.
Turkey expecting 6.5M CoronaVac doses on Monday
As many as 6.5 million doses of China's CoronaVac vaccine will be delivered to Turkey on Monday, the country's health minister has announced.
"In line with our purchasing plan, the vaccine shipments to Turkey will continue smoothly," Fahrettin Koca tweeted on Sunday.
Mass vaccinations began in Turkey on January 14 after the first batch of 3 million doses of the vaccine developed by China's SinoVac Biotech arrived on December 30. Later, a second consignment of 10 million doses was approved.
Over 1.23 million people, mostly health workers and elderly people, have been inoculated since January 14.
The health minister and President Recep Tayyip Erdogan were among the first ones to be vaccinated to boost public confidence in the vaccine.
The government has also introduced nighttime and weekend curfews to stem the spread of Covid-19.
UK vaccination drive expands as virus toll nears 100,000
Britain is expanding a vaccination drive that has seen almost 6 million people get the first of two doses, even as the country's death toll in the pandemic approaches 100,000.
Health Secretary Matt Hancock said that three-quarters of the UK's over-80s have received a vaccine shot. He said three-quarters of nursing home residents have also had their first jab.
Almost 5.9 million doses of vaccine had been administered by Saturday. Health officials aim to give 15 million people, including everyone over 70, a first vaccine shot by February 15, and cover the entire adult population by September.
Britain is inoculating people with two vaccines, one made by US pharma firm Pfizer and German company BioNTech, the other by UK-Swedish drugmaker AstraZeneca and Oxford University. It has authorized a third, developed by Moderna.
Britain's vaccination campaign is a rare success in a country with Europe's worst confirmed coronavirus outbreak. The UK has recorded 97,329 deaths among people who tested positive, including 1,348 new deaths reported Saturday.
Oman land border closure extended by a week
Oman will extend the close of its land borders for another week until February 1, to curb the spread of the coronavirus, state news agency ONA has said, citing a decision by the Gulf state's coronavirus emergency committee.
The borders were closed last week because of concerns about a new coronavirus variant, although it did not specify which one, as well as due to lax adherence inside the sultanate to wearing face masks and avoiding large social gatherings.
China sees fall in new cases amid strict local lockdowns
China has reported 80 new cases, mostly in the northeast where some residents complained they were short of food amid an ongoing local lockdowns, down from Friday's 107.
The numbers pale in comparison to many countries, where new daily infections can measure in the thousands, but the world's most populous country is determined to keep the spread in check ahead of next month's Lunar New Year holiday when millions travel to their home provinces.
Saturday's toll included 65 domestic cases, with more than half in the northeastern provinces of Heilongjiang and Jilin.
China, which this weekend marked the anniversary of the world's first coronavirus lockdown in the central city of Wuhan, is facing its worst wave of local cases since March last year.
The virus was first identified in Wuhan at the end of 2019.
The total number of new asymptomatic cases, which China does not classify as confirmed cases, fell to 92 on Saturday from 99 cases a day earlier.
The total number of confirmed cases in mainland China now stands at 88,991, while the death toll remained unchanged at 4,635.
Iran reports 89 daily fatalities
Spokesperson of the Ministry of Health Sima Sadat Lari has stated that 89 people died in the last 24 hours due to the outbreak, 5,945 new cases were detected and 437 of them were hospitalised.
Lari stated that the loss of life caused by the virus increased to 57,383 and the number of cases to 1,372,977.
Stating that 4,90 of the patients were treated in intensive care units, Lari said that the number of those who have recovered since the beginning of the epidemic has reached 1,164,794.
Lari also noted that the total number of tests performed in the country with a population of approximately 83 million is 8 million 905 thousand 93 as of today.
Stating that there are no "red" level cities in the country, Lari added that 18 cities are determined as "orange", 154 cities as "yellow" and 276 as "blue".
Dubai slows down Pfizer vaccine rollout amid shipment delays
The emirate of Dubai has said it was slowing down its rollout of the Pfizer-BioNTech coronavirus vaccine due to a temporary delay in global deliveries.
Dubai, one of the seven emirates that make up the United Arab Emirates, began mass inoculations in December after the approval of vaccines by Chinese firm Sinopharm and US drugmaker Pfizer and its German partner BioNTech.
According to health officials, the UAE has already vaccinated over two million of its approximately 10 million population – one of the highest rate in the world.
UK health minister hopes schools reopening, says SA variant at 77
British Health Secretary Matt Hancock said he hoped schools, which have been closed to most pupils since January 5 as part of a national lockdown, would be able to reopen by Easter in early April but said it would depend on Covid-19 data.
"I would hope so," Hancock said, when asked during an interview on Sky News if schools would be open at Easter.
Hancock also said that 77 cases of the South African variant of Covid-19 had been found in the United Kingdom, all of them connected to travel from South Africa and under close observation.
Hancock said there was a very low number of cases of the Brazilian variant, 9 at the latest count, and those were also being closely monitored.
Russia reports 21,127 new virus cases, 491 deaths
Russia reported 21,127 new virus cases in 24 hours including 3,069 in Moscow, taking the national tally to 3,719,400.
Authorities also reported an additional 491 deaths, raising the total count to 69,462.
Nine active virus cases in Australian Open quarantine
One case of Covid-19 among those in quarantine ahead of the Australian Open has been reclassified, local health officials said, leaving nine active cases in the group of players and support staff isolating in Melbourne hotels.
Health officials previously said they were investigating some positive tests for evidence of "viral shedding", where people who have had the virus continue to shed non-infectious remnants after they have recovered.
Covid-19 Quarantine Victoria also said in a statement that the one case of the virus acquired overseas was not connected to the tennis Grand Slam.
Most of the 970 people in the Australian Open quarantine hotels have entered their second week of the 14-day isolation period with the first arrivals due to be freed from lockdown on Friday.
India to give homegrown vaccine in seven more states
India said it will administer homegrown coronavirus vaccine COVAXIN in seven more states from Monday as it seeks to inoculate 30 million healthcare workers across the country.
The government this month gave emergency-use approval to the vaccine, developed by Bharat Biotech International Ltd and state-run Indian Council of Medical Research, and another licensed from Oxford University and AstraZeneca PLC that is being manufactured by the Serum Institute of India.
The expansion from the 12 states now administering COVAXIN includes the southern state of Kerala, which has a high virus caseload, and Prime Minister Narendra Modi's home state of Gujarat, the government said.
Some doctors have expressed doubt about COVAXIN, which was approved without efficacy data from late-stage clinical trials. The government says it is safe. The Lancet medical journal said on Thursday the drug produced an immune response in a small group of adults.
Spain's virus surge hits mental health of front-line workers
The unrelenting increase in virus infections in Spain following the holiday season is again straining hospitals, threatening the mental health of doctors and nurses who have been at the forefront of the pandemic for nearly a year.
In Barcelona's Hospital del Mar, the critical care capacity has more than doubled and is nearly full, with 80 percent of ICU beds occupied by coronavirus patients.
Chinese city makes thousands of temporary treatment rooms
A Chinese city has completed 2,600 temporary treatment rooms as the country's north battles new clusters of the virus.
The single-occupancy rooms in the city of Nangong in Hebei province just outside Beijing are each equipped with their own heaters, toilets, showers and other amenities, the official Xinhua News Agency reported.
Special attention has been paid to Hebei because of its proximity to the capital and the province has locked down large areas to prevent further spread of the virus. The provincial capital Shijiazhung and the city of Xingtai, which encompasses Nangong, have been largely sealed off. Community isolation and large-scale testing have also been enforced.
Australia has eye on vaccination drive
Australia recorded no new local coronavirus cases, maintaining a recent run of success in keeping the virus at bay, but nevertheless is keen to press on with its vaccination campaign from next month, government officials said.
Australia's first batch of the Pfizer vaccine is due to arrive in February and its campaign will then begin with people over 70, adults with underlying medical conditions and Aboriginal and Torres Strait Islander people at the front of the queue.
"We have the virus under control here in Australia but we want to roll out the vaccine," Treasurer Josh Frydenberg told a news conference.
The campaign was on track despite the low transmission numbers and shortage of supply of the Pfizer vaccine seen in some other countries, he said.
Germany's confirmed coronavirus cases rise by 12,257
The number of confirmed coronavirus cases in Germany increased by 12,257 to 2,134,936, data from the Robert Koch Institute (RKI) for infectious diseases showed.
The reported death toll rose by 349 to 51,870, the tally showed.
Thailand reports 198 new virus cases and one more death
Thailand reported 198 new virus cases, taking its total number of confirmed infections to 13,500.
Seven of the new infections were imported, a Covid-19 taskforce told a briefing. One additional virus-related death was recorded, bringing total fatalities to 73 since the outbreak began last year.
Tears and fears as India's huge virus vaccine push falters
India's huge coronavirus vaccination drive is behind schedule, with a third of recipients not showing up for appointments because of safety fears, technical glitches and a belief that the pandemic is ending.
After one week, India has vaccinated 1.4 million people, or 200,000 people per day. It had initially hoped to process 300,000 per day before ramping up the rollout and inoculating 300 million by July.
New virus clusters hit China's north provinces
A Chinese city has brought 2,600 temporary treatment rooms online as the country's north battles new clusters of the virus.
The single-occupancy rooms in the city of Nangong in Hebei province just outside Beijing are each equipped with their own heaters, toilets, showers and other amenities, the official Xinhua News Agency reported.
Special attention has been paid to Hebei because of its proximity to the capital and the province has locked down large areas to prevent further spread of the virus. The provincial capital Shijiazhung and the city of Xingtai, which encompasses Nangong, have been largely sealed off from the rest of the country. Community isolation and large-scale testing have also been enforced.
First person in Brazil gets AstraZeneca vaccine
Health workers in Rio de Janeiro were among the first people to receive the AstraZeneca coronavirus vaccine after Brazil received its first two million doses from the Serum Institute of India.
During a symbolic ceremony at the Oswaldo Cruz Foundation headquarters, Estevão Portela, a medic from the National Infectolgy Institute was chosen to be the first person vaccinated with the AstraZeneca vaccine.
First landing in Sao Paulo, then transferred to another aircraft and flown to Rio de Janeiro, the cargo carrying the vaccines was taken to Brazil's state-run Fiocruz Institute.
New Zealand health officials probe probable community Covid-19 case
New Zealand health officials said they were investigating a probable community coronavirus case, the country's first in months.
New Zealand, one of the most successful developed nations in controlling the spread of the pandemic, last recorded a community coronavirus transmission on November 18, according to information on the Health Ministry website.
"Health officials are currently investigating the case," the health ministry said in a statement.
UK to quarantine visitors from nations with high virus risk
Prime Minister Boris Johnson's government is preparing to force travellers from countries where there is a high risk of Covid-19 to go into quarantine for 10 days after arriving in Britain, the Daily Mailreported.
Travellers from Brazil and South Africa, and neighbouring countries, will be met on arrival and escorted to hotels to quarantine, under plans being discussed by UK ministers, the Daily Mail said.
Johnson favoured a more targeted approach than making all air passengers go into quarantine, said the report, which added that the quarantine decision would be taken on Monday.
Egypt to start vaccination campaign
President Abdel Fattah el Sisi has announced that Egypt would start rolling out a mass Covid-19 vaccination campaign the following day with the Chinese-made Sinopharm jab.
"We are starting a vaccination drive tomorrow beginning with healthcare workers followed by those suffering from chronic diseases and later the elderly," Sisi said in brief comments after unveiling several development projects in Port Said.
Egypt, the Arab world's most populous country, received its first batch of the Sinopharm vaccines in December.
The company says its vaccine is 79 percent eff ective against the novel coronavirus.
New warning on vaccine supplies sparks EU concern over supply
A warning from AstraZeneca that initial supplies of its Covid vaccinations to Europe will be lower than expected has sparked fresh concern over the rollout of inoculations, forcing some countries to plan for a sharp drop in deliveries.
Friday's announcement by the British pharmaceutical firm followed another last week by Pfizer, which said it would delay shipments of its vaccine for up to a month due to works at its key plant in Belgium.
The companies' warnings come amid deepening concern over new Covid-19 variants, particularly one that emerged in Britain and which is believed to be more infectious than the original strain.
Mexico reports more than 20,000 cases
Mexico's Health Ministry has reported 20,057 new confirmed cases of coronavirus infection and 1,470 additional fatalities, bringing the country's total to 1,752,347 cases and 149,084 deaths.
The government has said the real number of infected people is likely significantly higher than the confirmed cases.
Mainland China reports 80 new cases
Mainland China has reported 80 new cases, down from 107 cases a day earlier, the country's national health authority said.
The National Health Commission, in a statement, said 65 of the new cases were local infections. The number of new asymptomatic cases, which China does not classify as confirmed cases, fell to 92 from 99 cases a day earlier.
The total number of confirmed Covid-19 cases in Mainland China now stands at 88,991, while the death toll remained unchanged at 4,635.
Source: TRTWorld and agencies
===
How to Travel Freely, no tests, no Quarantining
23. January 2021
In case your browser doesn't resolve the video below please go directly to:
https://www.brighteon.com/58d751cb-1981-454f-b2cd-66e81e14d357
www.reignitedemocracyaustralia.com.au
BECOME AN ANGEL INVESTOR AND TRAVEL FREELY WITH: https://www.freedomairway.com/
COMMENTS:
Professor Cahill is correct, however, she is slightly confused on UNalienable vs. INalienable. The US Declaration of Independence uses the word UNalienable with Creator given Rights for a reason. This Rights can NEVER be repealed, revoked or removed. INalienable Rights are associated with the US Constitution. These Rights CAN BE repealed, revoked and removed. Dr. James Chappell - Know Your Rights USA.org.-
===
30,000 Italian Restaurants Defy Lockdown Rules
16. January 2021
===
ITALY: 50,000 restaurants and businesses open despite strict lockdown laws in place. Police in the video tell patrons to leave, they all start shouting 'OUT' and refuse. The people of Italy have acted in unison and have been heard. 💪🏼💪🏼 pic.twitter.com/ogblWxxzh4

— Evelyn Rae (@_evelynrae) January 16, 2021
===
"I Am Open": 50,000 Italian Restaurant Owners Plan to Ignore Lockdown Huge act of civil disobedience plans to conduct business as usual inspite of "anti-Covid" measures
Today – Friday 15th January – over 50,000 restaurants are planning to open, an act of mass civil disobedience against "anti-Covid" lockdown measures which have massively hurt the restaurant business, especially small family-owned businesses.
Spreading through social media under the hashtag #IoOpro ("I am opening"), the movement is largest country-wide act of civil disobedience since lockdowns began.
Italain opposition MP Vittorio Sgarbi has backed the movement, saying in an interview:
Open up, & don't worry, in the end we will make them eat their fines".
Italy's government is already facing internal conflict and crisis, an early election is a possibility.
A similar movement already started in Mexico on January 12th, when hundreds of restaurant owners gathered to protest the lockdowns:
The "I am Open" protest is spreading across Europe as well, with variants already taking hold in German-speaking Switzerland (#Wirmachenauf) and Poland (#OtwieraMY).
It's good to be reminded that, no matter how much it looks like the new normal is spreading unopposed, it's not. People all over the world are resisting where they can. That's what "Covid Positive" is all about.
To follow the progress of this movement we recommended following Robin Monotti and the It's Time to Rise accounts on twitter and other platforms.
If you know of any other good accounts to follow, or planned protests, post them below and we will add them to list here.
NEVER AGAIN LOCKDON AND TEARS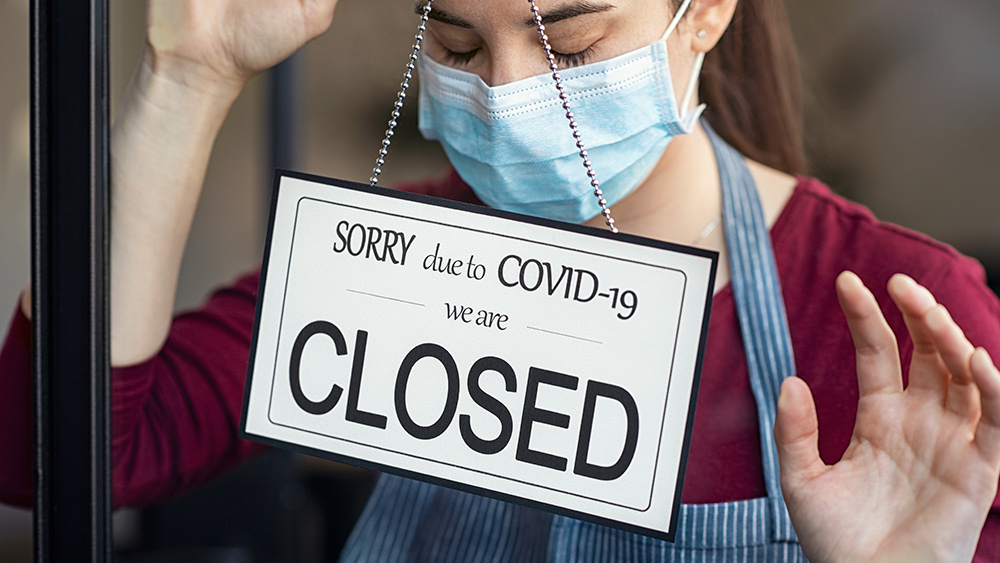 ===
Lockdown 3.0 – If at First You Don't Succeed…
By Jonathan Barr - 05. January 2020
Boris Johnson gave a televised address to the nation yesterday in which he announced a new national lockdown, instructing the population yet again to "stay home, protect the NHS, save lives". The Telegraph has the details:
Boris Johnson has plunged England into a third national lockdown to try to curb the rapid spread of coronavirus, as the country moved to Covid Alert Level 5.

The lockdown means people will only be able to leave their homes for limited reasons, with measures expected to stay in place until mid-February.

In an address to the nation, the Prime Minister said the new coronavirus variant – which is 50 to 70% more transmissible – was spreading in a "frustrating and alarming" manner.

"As I speak to you tonight, our hospitals are under more pressure from Covid than at any time since the start of the pandemic," he said.

The regulations are expected to be laid before Parliament on Tuesday, January 5th, with MPs retrospectively being given a vote after they are recalled early from the Christmas break on January 6th.

The third national lockdown, the strictest since last spring, begins immediately.
The new rules include:
Everyone living in England has been told to stay at home, and only to go out for specific reasons. Mr Johnson said: "You may only leave home for limited reasons permitted in law, such as to shop for essentials, to work if you absolutely cannot work from home, to exercise, to seek medical assistance such as getting a Covid test, or to escape domestic abuse."
People who are clinically vulnerable and who were previously told to shield should stay at home and only leave for medical appointments and exercise
Primary and secondary schools will close immediately and move to online learning for all pupils except children of key workers and the most vulnerable. This will apply until at least mid-February and GCSE and A-level exams will be cancelled for the second year in a row.
University students will not be allowed to return to their institutions and will be expected to study from their current residence.
Non-essential retailers will be shut in the whole of England, together with gyms, hairdressers, sports facilities, pubs and restaurants. Restaurants and other hospitality venues can continue delivery or takeaway services but will no longer be permitted to serve alcohol.
Eagle-eyed readers will have spotted that nearly all of these restrictions already apply in Tier 4 areas, save for the fact that hospitality venues will no longer be allowed to sell takeaway alcohol. True, schools won't reopen, but schools weren't open in Tier 4 areas until yesterday – and in many Tier 4 areas not even then.
But if the existing restrictions haven't been sufficient to contain the virus in Tier 4 areas like London, why does Boris think extending those restrictions to the rest of the country will "squash the sombrero"?
Needless to say, there were several references to the new mutant variant in Boris's address:
The Prime Minister said that on December 29th "more than 80,000 people tested positive for Covid across the UK", the number of deaths is up by 20% over the last week "and will sadly rise further".

"It's clear that we need to do more together to bring this new variant under control while our vaccines are rolled out," he said.

"In England we must therefore go into a national lockdown which is tough enough to contain this variant."
Given that this is the same old solution, we are entitled to ask the same old questions.
First, infections. Any decline in daily cases will likely be credited to the lockdown, but Professor Tim Spector says that his ZOE app is already showing an interesting trend:
Then there's the question of whether extending Tier 4 restrictions to the entire country will "protect the NHS", given that it is supposedly on the point of being overwhelmed in London, which has been in Tier 4 since December 20th.
The Telegraph reports that the Joint Chief Medical Officers have placed the country in COVID-19 alert level 5, meaning that there is a "material risk of health care services being overwhelmed" and the Chief Medical Officers have issued a joint statement:
We are not confident that the NHS can handle a further sustained rise in cases and without further action there is a material risk of the NHS in several areas being overwhelmed over the next 21 days.
Peter Hitchens, however, has a question:
And Dr Clare Craig highlights some key points in a bit of data analysis done by Joel Smalley showing that, in fact, the level of hospital admissions is completely normal for this time of year, as is winter mortality.
Boris set no specific end date for the lockdown, but he said schools wouldn't return until at least mid-February – by which he means late February, since mid-February is when half-term is. He indicated that it depends on the successful rollout of the vaccines. Though close to being overwhelmed, the NHS hopes to offer a first dose to everyone in the top four priority groups, a total of 13,900,000 people according to vaccine minister Nadhim Zahawi. If we manage to vaccinate 1.5 million/week, that will mean the third lockdown will last until mid-March.
Although that's probably wildly optimistic. Only a few days ago, Deputy Chief Medical Officer Jonathan Van Tam was eager to pour cold water on the notion that a vaccine can set you free, as the MailOnline records.
Professor Jonathan Van-Tam was asked at Wednesday's Downing Street press conference whether people who have had two doses of a vaccine would still have to follow strict rules such as not seeing their families.

The scientist defined the question as whether "it's OK to behave with wild abandon and go off to the bingo halls and so forth".

He said a lot was still unknown about whether jabs stopped people passing the disease to others and urged people to be "patient".

The official told reporters that the magic phrase was "transmission" and said scientists would know within a couple of months how effective the vaccines are at reducing the chances of "severe illness" from Covid.
Boris said that people should follow the lockdown rules from now, that they would become law in the early hours of Wednesday, and that parliament would meet remotely later that day. Peter Hitchens says that it is time to write to MPs again and offers some suggested wording.
Stop Press: Several readers have got in touch to point out that the reason for the alarming case data Boris cited in his announcement – 80,000 on December 29th alone – is because the UK is testing more people than any other European country. One reader has calculated that we're currently testing between six and 14 times more people every day than France, Italy and Germany. Another drew our attention to the number of "cases" in the UK for January 4th as recorded on Worldometers, which dwarfed that of France, Italy and Germany, even though the number of deaths is quite similar:
UK – 58,784 Cases/407 deaths
France – 4,022 Case/378 deaths
Italy – 10,800 Cases/348 deaths
Germany – 8,039 Cases/527 deaths
"Strange," says the reader. "Over 10 times more cases than France with a similar number of deaths. Germany had over 100 more deaths, but 50,000 fewer cases."
The explanation? Matt Hancock and his obsession with administering as many PCR tests each day as possible.
Stop Press 2: There is perhaps, as Professor Martin Kulldorff points out, a small crumb of comfort in the return to national lockdown. The fact that there's another one shows that the sceptics were right: they don't work.
Notifiable Disease Data and the Case for the Epidemic Phase of COVID-19 being a Spring Phenomenon
Regular Lockdown Sceptics contributor Dr Clare Craig, and her colleagues Jonathan Engler and Joel Smalley, have taken a close look at the notifiable disease data together with other sources. Examined on a regional basis, they conclude that the autumn surge may be an artefact of enthusiastic reporting in the South West which would indicate that the epidemic phase of COVID-19 concluded with the end of the first surge in Spring. Their contention is that Covid is now endemic and we're not in the midst of a genuine "surge" in infections and deaths, which is why the winter mortality data is normal.
When a notifiable disease, such as COVID-19, is recorded the location of the patient involved is also recorded. If notifiable disease data is a reliable measure of symptomatic COVID, then there is a striking South West predominance in the Autumn.

The latest data shows continuing decline in notified cases of COVID-19, with only 50 cases notified to Public Health England in the week ending 20th December and 85 cases in the week ending 27th December. Other datasets including, 111 triage data, 999 triage data, ambulance surveillance data, accident and emergency attendance data and excess death data all indicate a Spring epidemic which ended at the end of May or beginning of June, a regionalised Autumn second ripple, and then a return to baseline. This baseline will be a normal level for winter as COVID is now endemic. The only data that does not fit with the other measures is the data dependent on PCR testing.

The numbers of cases that have been notified are a very small percentage of PCR positive results, despite it being a statutory obligation for the treating doctor to notify even a suspicion of a case.

We have previously discussed why notifiable disease reports for COVID-19 may have been lower than expected…

However, closer inspection suggests that the Autumn "2nd peak" of Notifiable Covid may in fact be an artefact which does not represent the true picture nationally, since nearly all the deaths notified during Autumn were in fact from the South West region, with the peak in that area reaching numbers beyond those seen for other regions in Spring.\
===
And it is now .... not later, not tomorrow, not next week, no, it is now, right now, the time to decide!
First published on BITCHUTE January 3rd, 2021.
"And it is now .... not later, not tomorrow, not next week, no, it is now, right now, the time to decide [...].
We are no longer at the point where you can think about it".
david icke
===
The Power Of NO!
- The David Icke Dot Connector Videocast
First published on BITCHUTE August 21st, 2020.
===
VERNON COLEMAN SONG (Stand Up For Truth) - b.w.m.p.
•Jun 25, 2020
VERNON COLEMAN SONG (Stand Up For Truth) Anyone who questions authority Is a dangerous conspiracy theorist Says the propaganda machine While selling fear Me, I have to disagree I can't help feeling we're being lied to Misled by governments that Distort truth Social media is quickly gaining A reputation for censorship Pretty soon only state-approved Lobbyists allowed YouTube is no more than A worthless propaganda vessel Specializing in indoctrination Modern day book burning You can't have freedom without a free press Friends, it's time for courage and integrity Stand up for truth Friends, it's time for courage and integrity Stand up for truth. Copyright (c) Bob Westfall 2020 Moonlight Poet Music Company
#VernonColeman #BobWestfall #MoonlightPoet The lyrics of this song are based on the words of Vernon Coleman.
For more Bob Westfall Moonlight Poet: https://www.moonlightpoetmusic.com/ Albums and singles: https://bobwestfallmoonlightpoet.band... Instagram: https://www.instagram.com/bob_westfal... Facebook: https://web.facebook.com/BobWestfallM... YouTube: https://www.youtube.com/user/westfall...
"I had rather a surprise the other day when I came across a song incorporating words from my videos on YouTube. It's a brilliant song and if you haven't heard it then please do. Congratulations to Bob Westfall, the enormously talented composer and singer. I'm touched and honoured."
Dr. Vernon Coleman - https://www.vernoncoleman.com/resistmovement.htm
===