UPDATE 21. September 2020: Yet Another UK COVID Vaccine Volunteer Suffers Brain Damage
UPDATE 18. September 2020: Millions Against Medical Mandates - Video by Robert F. Kennedy, Jr.
UPDATE 11. September 2020: Vaccine manufacturer Pfizer already starting to pre-blame "anti-vaxxers" for why their vaccine isn't stopping the coronavirus
UPDATE 09. September 2020: AstraZeneca Vaccine Tests Stopped After 2nd Patient Gets Sick
UPDATE 21. August 2020: Gates Foundation funds Facebook fact-checkers that defend it from allegations
UPDATE 18. August 2020: Zuckerberg, Facebook & Three "Fact-Checkers" Sued By Robert F. Kennedy Jr. For Government Sponsored Censorship
UPDATE 17. August 2020: "Human 2.0"? A Wake-Up Call To The World
UPDATE 11. August 2020: Moderna admits that some components of mRNA tech used in vaccines can cause "significant adverse events"
UPDATE 10. August 2020: Depopulation Through Forced Vaccination: The Zero Carbon Solution
UPDATE 03. August 2020: CENSORSHIP: CDC Takes Over Frontline Doctors' Website and Replaces Content with Their Own Data
UPDATE 03. August 2020: "Nobody Needs to Die" – Frontline Doctors Storm D.C. Claiming "Thousands of Doctors" are Being Silenced on Facts and Treatments for COVID
UPDATE 03. August 2020: Is Big Tech Planning A Massive Purge To Coincide With The COVID Vaccine Release?
UPDATE 02. August 2020: Red Flags Soar As Big Pharma Will Be Exempt From COVID-19 Vaccine Liability Claims
ICYMI: Moderna COVID-19 Vaccine Induced Adverse Reactions In "More Than Half" Of Trial Participants
Why are Google, Facebook, Twitter so bent on censoring doctors who promote cure for COVID?
PETITION: Break up Big Tech tyrants and defend free speech! Sign the petition here.
Bill Gates hems and haws about coronavirus vaccines causing universal side effects in test patients
By Ethan Huff - 30. July 2020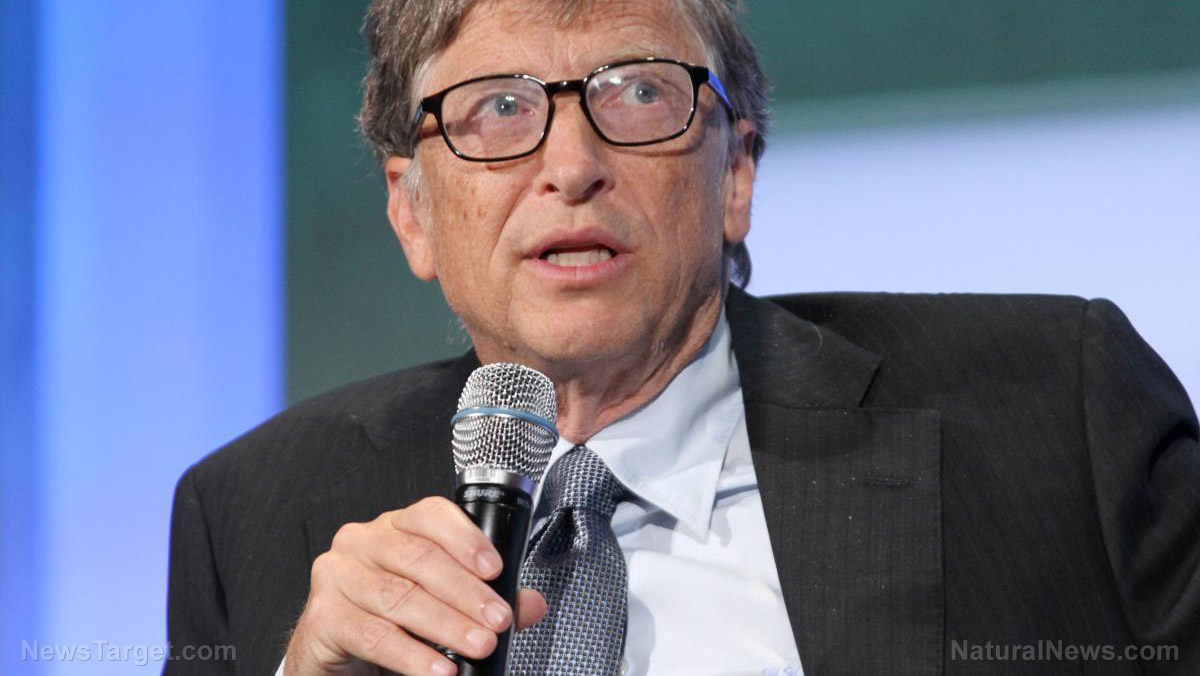 When pressed during a recent CBS interview with Norah O'Donnell about the fact that nearly every test patient given an experimental Wuhan coronavirus (COVID-19) vaccine thus far has developed systemic side effects, billionaire eugenicist Bill Gates was nervously unconcerned, reassuring viewers that the FDA "will do a good job at that."
As O'Donnell explained, a whopping 80 percent of those given at least two doses of Moderna's test vaccine for the Wuhan coronavirus (COVID-19) got sick, in many cases with the same symptoms one might develop from the infection itself. But according to Gates, it is nothing to worry about because the side effects were not really that bad.
"The FDA, uh, not being pressured, will, gulp, look hard at that," a squirmy Gates, obviously uncomfortable, responded to O'Donnell's question about whether or not the vaccine is safe. "The FDA is the gold standard of regulators, uh, and their current guidance on this, if they stick with that, is, is, very, very appropriate, uh, and, you know, the, it, the side effects were not super severe, that is it didn't cause permanent health problems for, uh, the things, their, you know Moderna did have to go with the fairly high dose so, uh, you know, to get the antibodies."
"Some of the other vaccines, uh, are going, able to go with lower doses to get, uh, responses that are pretty high including the J&J and the Pfizer, and so there's a lot of characteristics of these vaccines, uh, it's great that we have multiple of them, uh, that are going on there," he added before being cut off by O'Donnell who was not going to let him off the hook about the fact that every test patient who received a high dose of Moderna's vaccine developed a side effect.
After reiterating this to Gates, he once again responded, saying, "yeah, but some of that is, is not dramatic where, you know, it's just, you know, super painful, but yes, there, we need to make sure there's not severe side effect," and trying not to laugh towards the end of his bizarre statement.
"The FDA, uh, I, I, I think will do a good job of that, uh, despite the pressure," he added.
Bill Gates admits that none of the test coronavirus vaccines work with just one dose; some people will require two, three, or even more jabs
When further asked how many doses of the vaccine people will need once one is released, Gates responded that none of them will be adequate with just one jab. Most people will need two, and "sometimes it takes more," particularly in the elderly. For this reason, Gates wants to jam-pack the studies with as many elderly participants as possible in order to "give us that data."
To sum it all up, experimental Wuhan coronavirus (COVID-19) vaccines are harming people left and right, but it is not a big deal because at least they are not dying, according to Gates. And when these same vaccines are ultimately released to the general public with the FDA's blessing, people will have to get one, two, three, seven, or 20 of them – nobody really knows – in order for them to "work."
"Why has nobody asked him how much money he is making from this?" asked one Zero Hedge commenter.
"I'm not a body language expert but this guy is lying," wrote another. "Any criminal defense attorney will tell you that people who give long, rambling, and confusing answers to straightforward questions are lying. Gates is hiding a lot of info."
The latest stories about the Wuhan coronavirus (COVID-19) are available at Pandemic.news.
Sources for this article include:
===
UPDATES & BACKGROUND:
Yet Another UK COVID Vaccine Volunteer Suffers Brain Damage
BY RT - 21.
Two people have fallen ill during the trials of AstraZeneca's coronavirus vaccine in the UK, the company's internal papers revealed, and a source said they had both suffered from the same serious neurological disorder.
The company published details of the trials on Saturday, after facing criticism over the lack of transparency surrounding the testing of the much-anticipated vaccine against the virus, which has so far infected more than 30.8 million people and caused over 958,000 fatalities worldwide.
The first participant of the British trials – which are being conducted in conjunction with Oxford University – fell ill after receiving one dose of the experimental vaccine in July.
The female volunteer was later diagnosed with transverse myelitis, a rare inflammatory disease that affects the spinal cord, causing weakness, sensory alterations, and autonomic nervous-system dysfunction. The company's spokeswoman later told the media the volunteer had undiagnosed multiple sclerosis, and the trials resumed.
The second female recipient of the vaccine suffered complications after the follow-up dose in September. AstraZeneca didn't confirm her diagnosis, but a source told the New York Times it was also transverse myelitis.
On September 6, trials of the drug were paused again, after the second woman felt ill, but they resumed in Britain, Brazil, India, and South Africa less than a week later. The US hasn't yet green-lighted the continuation of the test, however.
AstraZeneca, which has administered its vaccine to some 18,000 people worldwide, said in internal documents that the two cases of the illness were "unlikely to be associated with the vaccine, or there was insufficient evidence to say for certain that the illnesses were or were not related to the vaccine."
Transverse myelitis is a serious and rare disease, and its repeated cases among the participants of the trials may well see AstraZeneca losing its vaccine bid all together.
AstraZeneca's vaccine uses a monkey adenovirus that shares a gene with the Covid-19 coronavirus. It's an untested method of vaccine development, according to Kirill Dmitriev, CEO of the Russian Direct Investment Fund that bankrolled the Russian vaccine development.
===
Video: Millions Against Medical Mandates
By Robert F. Kennedy, Jr. - 18. September 2020
Please watch and share this Unity Video, A Collaboration Between Millions Against Medical Mandates and Children's Health Defense if you have grave concerns about the imposition of a mandatory COVID19 vaccine.
The Unity Video features Robert Kennedy Jr, doctors, nurses, researchers, lawyers, parents, and activists from all over the world who are standing in strength and solidarity against a mandatory COVID vaccine. The individuals you'll see in this 5-minute video are some of the leaders from health freedom organizations who collectively represent MILLIONS who – (due to the inherent risks to our health and freedom) will not tolerate the injustice and medical tyranny of mandating a COVID vaccine.
Please watch and share this video and stand with us! #NotMe
Read more at mamm.org
===
AstraZeneca Vaccine Tests Face Delay After Patient Gets Ill
By
Michelle Fay Cortez
and
Riley Griffin
- 09.
Immunizations halted in key study as safety data is reviewed
A single unexplained illness triggered a pause in the study
AstraZeneca Pauses Covid-19 Vaccine Trial
AstraZeneca Plc stopped giving shots of its experimental coronavirus vaccine after a person participating in one of the company's studies got sick, a potential adverse reaction that could delay or derail efforts to speed an immunization against Covid-19.
The pause stemmed from a standard review of the company's vaccine trials after one person developed an unexplained illness, AstraZeneca said in a statement. The move was intended to give researchers time to examine safety data while maintaining the integrity of the trials, the company said. The drugmaker's shares fell as much as 3% in London Wednesday morning. Later, they pared the decline to 1.1% as investors took it in stride as a fairly common event during testing.
The vaccine, which AstraZeneca is developing with researchers from the University of Oxford, has been viewed as one of the leading candidates. The partners are aiming toenroll as many as 50,000 participants for late-stage trials that are underway in the U.K., the U.S., Brazil and South Africa, with others planned for Japan and Russia.
AstraZeneca has a market value of about $140 billion and the largest weighting of all the companies in the U.K.'s FTSE-100 Index.
Shares in Moderna Inc. and BioNTech SE, which are working on rival vaccines, gained in late trading in New York Tuesday.
"This is a routine action which has to happen whenever there is a potentially unexplained illness in one of the trials, while it is investigated, ensuring we maintain the integrity of the trials," AstraZeneca spokeswoman Michele Meixell said in a statement. She said that it's too early to determine the sick participant's specific diagnosis.
The development has the potential to disrupt one of the most closely watched scientific sprints in history. Companies have been working to find a vaccine in hopes of blunting a pandemic that has sickened more than 27 million people and killed over 894,000 worldwide. Health officials in the U.S. and President Donald Trump have repeatedly said that it's possible to have an immunization before the end of the year, and potentially as early as next month.
The top U.S. official in charge of Operation Warp Speed, the Trump administration's program to support the rapid development of Covid-19 vaccines and therapeutics, said experts monitoring the trials in the U.K. paused the late-stage trial in coordination with their U.S. counterparts.
Moncef Slaoui, the head of the Warp Speed initiative, said in a statement that Data Safety Monitoring Boards in the U.S. and U.K. are "conducting an in-depth review of the company's vaccine candidate which is standard procedure when an adverse event occurs."
A volunteer in the U.K. trials was diagnosed with transverse myelitis, an inflammation of the spinal cord generally caused by infections, the New York Times said, citing a person close to the situation that it didn't name.
A Data Safety Monitoring Board is a panel of outside experts that watches for potential harm from experimental drugs and vaccines during clinical trials. The bar to pause a vaccine trial is generally low since participants are healthy and may never need the immunization they have volunteered to receive.
The members of the monitoring board have unparalleled insight into clinical studies. Unlike doctors and researchers, they are told whether those participating received the vaccine or a placebo, and they are given regular updates on how each group is faring.
Oxford University said the pause was triggered by its standard review process.
"This is a routine action which has to happen whenever there is a potentially unexplained illness in one of the studies, while it is investigated, ensuring we maintain the integrity of the trials," the university said in an emailed statement. "In large trials, illnesses will happen by chance but must be independently reviewed to check this carefully."
'Safety Precaution'
Some scientists downplayed the significance of the halt. Eric Topol, a cardiologist and clinical-trials expert at the Scripps Research Translational Institute in San Diego, said such pauses in large studies are "not uncommon at all." There is a high likelihood the adverse event will turn out not to be related to the vaccine, he said in an email.
"It's a safety precaution," he said.
Paul Offit, a pediatrician and vaccine expert at the Children's Hospital of Philadelphia, said the AstraZeneca shot involves giving large doses of a monkey adenovirus engineered so it can't replicate. It is therefore important for researchers to investigate whether the adverse event wasn't somehow being triggered by a reaction to that large viral dose, he said.
What Bloomberg Intelligence Says

"With much hope based on early trials, the halt to that of AstraZeneca's Covid-19 vaccine shows the perils of rushing to market. The side effect may have nothing to do with the vaccine, but could slow recruitment into its trials if they are restarted, and those of others."

-- Sam Fazeli, pharma analyst
"When you have that kind of viral load, you can have side effects," said Offit. The question is whether the adverse event could somehow be related to the large number of viral particles being given, or whether it is just a coincidence. If after investigating, the monitoring board is comfortable there are reasons unrelated to the vaccine to explain the adverse event, the trial will be able to continue, he said.
The U.S. and other governments have invested billions of dollars to develop a shot at an accelerated pace, and more than two dozen vaccines are now being tested in volunteers less than a year after the virus was first discovered. Eleven candidates are in late-stage trials.
Raised Questions
The setback comes as a group of international scientists raised questions over a fast-moving vaccine from Russia, saying some results of a study appeared improbable. The two incidents highlight the difficulty in getting an effective vaccine to the public quickly as the Covid-19 pandemic spreads unabated.
Politics have also complicated the pursuit of a vaccine. Amid concerns about the Trump administration politicizing the rollout of a vaccine before the elections, frontrunners in the race for a Covid-19 vaccine pledged to avoid shortcuts on science as they face pressure to rush a shot to market.
Anthony Fauci, director of the National Institute of Allergy and Infectious Diseases, said Tuesday that it's "unlikely" a Covid-19 vaccine will be available to the public by Nov. 3.
News of AstraZeneca's trial setback was first reported by STAT.
— With assistance by Robert Langreth, and James Paton
===
Vaccine manufacturer Pfizer already starting to pre-blame "anti-vaxxers" for why their vaccine isn't stopping the coronavirus
By JD Heyes - 11. September 2020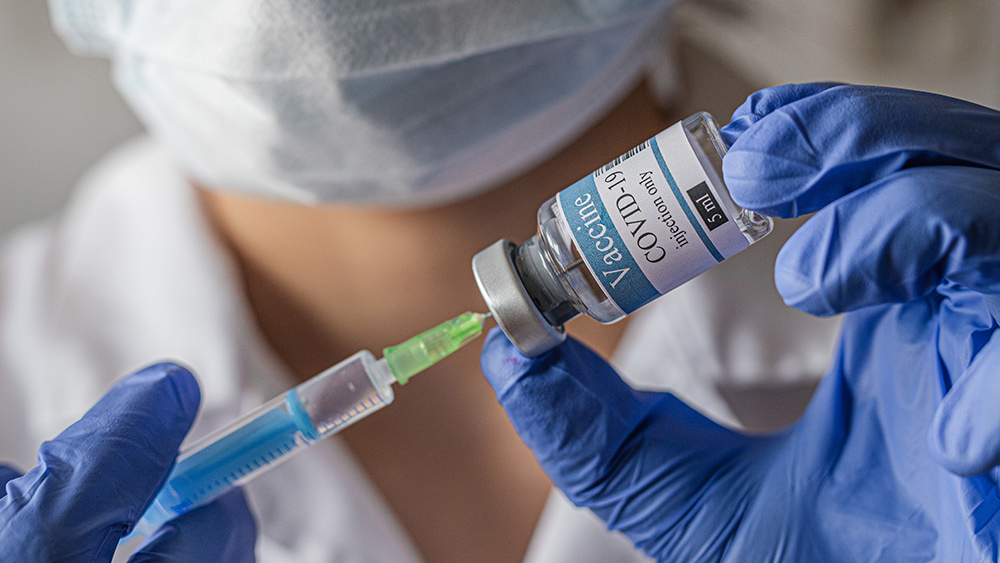 In what is clearly a preemptive strike against Americans who will try to exercise their right not to be infected with an experimental coronavirus vaccine, the head of big pharma Pfizer, which is in the competition to develop a COVID-19 shot first so the company can rake in billions, is already blaming 'anti-vaxxers' in case it fails.
Albert Bourla warned Sept. 8 that anyone who doesn't get a coronavirus vaccine will become a "weak link" and will allegedly become responsible for the virus' continued spread (speaking of which, how have those lockdowns and business closures worked out to keep the bug from spreading?).
So much for allowing some herd immunity to take effect.
Bourla, whose company is in late-stage testing for a potential inoculation, said he understands the public's concerns about vaccines, which are being developed in record time. He said Pfizer will only request authorization from the Food and Drug Administration after data shows that its vaccine is safe and effective.
But he also said people who decide against taking the vaccine once available "will not only affect their lives."
So, in order to be a Big Pharma CEO these days, you also have to become the lead salesperson too, apparently.
In an interview with corporate-owned NBC, Bourla said people who don't get his company's vaccine "will affect the lives of others because if they don't vaccinate, they will become the weak link that will allow this virus to replicate."
Earth to Bourla: We've had a flu vaccine for decades and we have to make a new strain every year because (wait for it) influenza replicates, adapts and changes.
It's a virus. That's what they do; they survive. And if we keep everyone on perpetual lockdown without giving the novel coronavirus the chance to burn itself out, then it will stay around a lot longer.
CNBC had to get into the 'anti-vaxxer' bashing as well.
"Vaccine hesitancy was already a problem in the United States. But fear due to the pandemic and confusing communication from the Trump administration on vaccine development has exacerbated opposition to a vaccine and could jeopardize a Covid-19 vaccine's impact, infectious disease experts and scientists say," the network reported.
First and foremost, the Trump administration's communications haven't been any more 'confusing' than any other regime would have been. After all, when the swine flu hit, the god king Barack Obama didn't have all of the answers right out of the gate, either.
But also, this vaccine is risky, to say the least, because it's being rushed. And while no one should ever believe that President Trump wants to kill or injure anyone with it, the chances are better than average there will be many ill-effects from a coronavirus vaccine that hasn't been fully tested.
And that said, why does Bourla believe that we all have to get his vaccine? So far anyway, there is no national vaccine mandate for the annual flu shot; what makes COVID-19 so much different?
And don't say 'the death toll' because 'the death toll' is a fabrication; thinking, rational people have known that for months due to Centers for Disease Control and Prevention directives calling for anyone who has died from other causes but tests positive for the virus to be counted as a 'coronavirus death.' It's ridiculous.
Then there is always the very legitimate concern that the vaccine could be a political prop for the president's reelection. While Trump has certainly earned a second term, we should never want a vaccine politicized.
On that note, there has already been some serious side effects from other coronavirus vaccines, including the one being developed by AstraZeneca. Apparently, a woman from the UK developed significant neurological symptoms consistent with a rare spinal inflammatory disorder called transverse myelitis.
She's reportedly improving, but what happens if a vaccine does something like this on a mass scale?
According to Bourla, we shouldn't be worried about such things because we'd be "weak links."
Follow JD Heyes on Brighteon Social @jdheyes.
Sources include:
===
Gates Foundation funds Facebook fact-checkers that defend it from allegations
By Tom Parker - 21. August 2020
It also provides funding to dozens of media organizations that regularly give Gates and the foundation favorable coverage.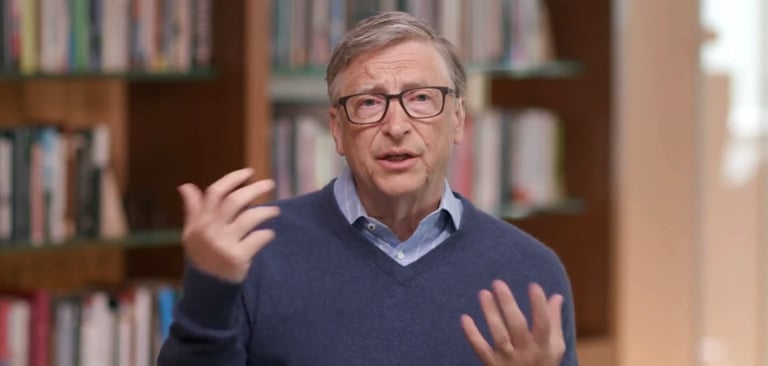 If you're tired of cancel culture and censorship subscribe to Reclaim The Net.
The Bill and Melinda Gates Foundation provides over $250 million dollars in funding to news organizations, charitable organizations affiliated with news outlets, journalistic organizations, and fact-checking groups that regularly give investor and philanthropist Bill Gates and the Gates Foundation favorable coverage, according to an in-depth report from Columbia Journalism Review (CJR).
The Gates Foundation provides this funding through charitable grants and has given over $2 million to groups such as fact-checker Africa Check ($1.48 million), media company Gannett ($499,651), and the journalism school the Poynter Institute ($382,997). These groups have defended or favorably covered Gates and the Gates Foundation in their fact-checks.
CJR notes that it found "sixteen examples of Africa Check examining media claims related to Gates" and that its "body of work overwhelmingly seems to support or defend Bill and Melinda Gates and their foundation, which has spent billions of dollars on development efforts in Africa."
Gannet-owned USA Today also regularly publishes fact-checks that defend Gates and his foundation from numerous claims including allegations that they will profit from COVID-19 vaccines or treatments and allegations that Gates and the World Economic Forum predicted the coronavirus pandemic.
And the Poynter Institute-owned fact-checker Politifact also often defends Gates and the Gates Foundation from allegations such as claims that the Gates Foundation will profit from a vaccine and claims about Gates' vaccine comments.
Poynter senior vice president Kelly McBride told CJR that the money from the Gates Foundation was passed on to media fact-checking sites, including Africa Check, and noted that she is "absolutely confident" that no bias or blind spots emerged from the work. However, McBride acknowledged that she has not reviewed the work herself.
The executive director of Africa Check, Noko Makgato, told CJR: "Our funders or supporters have no influence over the claims we fact-check…and the conclusions we reach in our reports. With all fact-checks involving our funders, we include a disclosure note to inform the reader."
In addition to giving funding to these organizations that have provided fact-checks, the Gates Foundation has also given charitable grants to the BBC, The Guardian, NBCUniversal Media, the Financial Times, ProPublica, The Atlantic, Medium, Al Jazeera, National Journal, Univision, the Texas Tribune, Washington Monthly, Le Monde, and the Center for Investigative Reporting, according to CJR's report.
"When Gates gives money to newsrooms, it restricts how the money is used—often for topics, like global health and education, on which the foundation works—which can help elevate its agenda in the news media," CJR added.
For example, the Africa Check grant's purpose was "to increase accuracy of health claims by public figures and promote use of evidence backed information by policy makers, the media and the public, when addressing public health and development issues" while the Poynter Institute grant's purpose was to "improve the accuracy in worldwide media of claims related to global health and development."
CJR also notes that "during the pandemic, news outlets have widely looked to Bill Gates as a public health expert on covid—even though Gates has no medical training and is not a public official" and describes this as the news media giving Gates "an outsize voice in the pandemic."
Additionally, CJR suggests that when the Gates Foundation launched 20 years ago, journalists were much more critical of Gates' philanthropy efforts and that "Gates's generosity appears to have helped foster an increasingly friendly media environment for the world's most visible charity."
While much of the report focuses on the favorable coverage Gates receives on health and education topics, Gates has also used one of his recent appearances on NBCUniversal-owned CNBC to take aim at private messages and end-to-end encryption.
During this appearance, Gates lamented not being able to see the messages in end-to-end encrypted messaging app WhatsApp and claimed that the company has "made sure they can't intervene" when users share content such as anti-vaccine content.
A spokesperson for the Gates Foundation told CJR that a "guiding principle" of its journalism funding is "ensuring creative and editorial independence" and noted that many of the issues the Gates Foundation works on "do not get the in-depth, consistent media coverage they once did" because of financial pressures in journalism.
The spokesperson added: "When well-respected media outlets have an opportunity to produce coverage of under-researched and under-reported issues, they have the power to educate the public and encourage the adoption and implementation of evidence-based policies in both the public and private sectors."
In a follow-up statement, the Gates Foundation said: "Recipients of foundation journalism grants have been and continue to be some of the most respected journalism outlets in the world.… The line of questioning for this story implies that these organizations have compromised their integrity and independence by reporting on global health, development, and education with foundation funding. We strongly dispute this notion."
The implications of these Gates Foundation charitable grants going to fact-checking groups and news organizations extends far beyond giving positive media coverage to Gates and the issues the Gates Foundation works on.
Facebook works with fact-checking partners that are certified by Poynter's International Fact-Checking Network (IFCN) and Africa Check and Politifact are both Facebook fact-checking partners.
Facebook CEO Mark Zuckerberg has confirmed that when a warning label gets applied to Facebook posts after they're fact-checked, this drastically cuts their viewership and results in users not clicking through to the content 95% of the time.
With Facebook being the world's largest social network and having over 2.7 billion users, the decisions of these Gates-funded fact-checkers can determine how well content about the coronavirus or vaccine heath concerns performs with a "false" rating cutting its click through rate by around 20x.
This censorship via fact-checking concern is the subject of a recent lawsuit from the Children's Health Defense group against Facebook and several of its fact-checking partners including the Poynter Institute and Politifact. The lawsuit claims that factually accurate public health posts were purposefully censored by Facebook.
===
Zuckerberg, Facebook & Three "Fact-Checkers" Sued For Government Sponsored Censorship
By Joe Martino - 18. August 2020
In Brief
The Facts:

Children's Health Defense sues Mark Zuckerberg, Facebook Inc and three different "fact-checkers" for censoring information CHD shares.

Reflect On:

Is it time to question our perceptions given the fact may could have been shaped by false information coming from the mainstream media and fact checkers?
How much of what you believe is going on within the world's current events is actually true? Do you think you would make different decisions if your perception was missing important bits of information that change any given story? This is an important question right now, as much of what people think is happening comes from mainstream media or "fact-checkers," and much of the time, it's only a small piece to the story that doesn't truly inform people.
Ongoing Facebook censorship is forcing the hand of independent organizations who have had enough of the platform's allowance of independent "fact-checkers" to decide what is true and not true on Facebook, and also for unjustly destroying the trust these organizations work for years to build.
What Happened: Children's Health Defense, led by Robert F Kennedy Jr., has sued Mark Zuckerberg, Facebook INC, and three "fact-checkers" (SCIENCE FEEDBACK, POYNTER INSTITUTE, and POLITIFACT) for censoring CHD's content on Facebook. CHD cited 1) FIRST AND FIFTH AMENDMENTS (BIVENS); 2) LANHAM ACT (15 U.S.C. § 1125(a)); 3) RICO FRAUD (18 U.S.C. § 1962); 4) DECLARATORY RELIEF as their official complaints.
As posted on the CHD website:
Facebook acknowledges that it coordinates its censorship campaign with the WHO and the CDC. While earlier court decisions have upheld Facebook's right to censor its pages, CHD argues that Facebook's pervasive government collaborations make its censorship of CHD a First Amendment violation. The government's role in Facebook's censorship goes deeper than its close coordination with CDC and WHO. The Facebook censorship began at the suggestion of powerful Democratic Congressman and Intelligence Committee Chairman Representative Adam Schiff, who in March 2019 asked Facebook to suppress and purge internet content critical of government vaccine policies. Facebook and Schiff use the term "misinformation" as a euphemism for any statement, whether truthful or not, that contradicts official government pronouncements. The WHO issued a press release commending Facebook for coordinating its ongoing censorship campaign with public health officials. That same day, Facebook published a "warning label" on CHD's page, which implies that CHD's content is inaccurate, and directs CHD followers to turn to the CDC for "reliable, up to date information." This is an important First Amendment case that tests the boundaries of government authority to openly censor unwanted critique of government.
Why It Matters: Many Facebook users are unaware that their perceptions about world events are manufactured by powerful interests and not facts. While people utilize news platforms and social media to get their news, they often don't have the time nor take the action of verifying the claims from any news source. Mainstream media is often blindly trusted, and anything on Facebook labeled as 'false' is filed away in the mental category of "never trust this website or other stories of this same topic." These perceptions then inform the decisions people make in their lives. Everything from what politicians to support, what products are safe, whether to vaccinate their children, and so on.
Are we allowing powerful corporations, with direct interests in public acceptance and belief in certain ideas to regulate what information is true? Can we honestly say that our beliefs and perceptions around certain current events are grounded in facts? Have we been told all the facts? Or are some left out due to censorship?
The Real World Results of Censorship
The fact that Science Feedback is on this list is somewhat a personal pleasure for me, as here at CE we have dealt a great deal with the 'fact-checking' company. They happen to be an organization that all too often uses the 'strawman claim' to debunk our material. They look at a piece of content they wish to censor, they then create a claim that isn't said in the content but relates to the content's subject, then they proceed to debunk the claim they created. The end result is a grey box on Facebook covering the news content and claiming it's false. This immediately kills virality and casts a great deal of doubt over our work. Since the vast majority of people don't read fact-checking 'debunks', they never get to see that fact-checkers don't actually debunk all stories, they simply make it appear that they do.
Fact-checkers have cost our company over a million dollars a year in revenue since 2017, forcing us to have to lay off more than 70% of our staff. They've cut traffic to our website by over 90% as well. YouTube did the same on Jan 1st 2018 when they shut off traffic to our videos.
Google also virtually shut off our search engine traffic on May 1, 2020, as seen in the graph below. Prior to this period, they had already been declining our search traffic. This was the most drastic shut-off.
The results of a coordinated effort from major tech companies to censor our work has made it incredibly difficult to provide the trusted high-value service we worked for over a decade to build. Since all of this, we have created our own platform called CETV that is the primary means by which viewers/readers can support our work.
Author:
===
"Human 2.0"? A Wake-Up Call To The World
•Aug 17, 2020
References
https://pubs.rsc.org/--/content/artic... https://www.aier.org/article/why-oper... https://www.facebook.com/1780584826/p... https://www.ncbi.nlm.nih.gov/pmc/arti... https://kenfm.de/bill-gates-predicts-... https://www.national-geographic.com/s... https://www.forbes.com/sites/nathanva... https://genedrivefiles.synbiowatch.org... https://www.washingtonpost.com/scienc... https://youtu.be/iMl0ty6evhU https://steemit.com/life/@pranavsinha... https://m.youtube.com/watch?feature=s... https://youtu.be/KAAZD7QSDiM https://youtu.be/Ofdd4ILdpVY https://scialert.net/fulltext/?doi=bi... https://ir.inovio.com/news-releases/ne... https://www.researchgate.net/publicat... https://www.theglobeandmail.com/busin... https://www.discovermagazine.com/the-... https://blogs.timesofisrael.com/gene-... https://www.sciencedaily.com/releases... https://www.ncbi.nlm.nih.gov/pmc/arti... https://www.marketwatch.com/story/thi... https://www.ncbi.nlm.nih.gov/pmc/arti... https://www.genengnews.com/topics/dru... https://newatlas.com/snake-fang-micro... https://nerdist.com/article/invisible... https://www.thermofisher.com/us/en/ho... https://profusa.com/injectable-body-s... https://www.forbes.com/sites/sarwants... https://www.sciencedaily.com/releases... https://www.scientificamerican.com/ar... https://www.researchgate.net/publicat... https://sciencebusiness.technewslit.c...
===
Moderna admits that some components of mRNA tech used in vaccines can cause "significant adverse events"
By Isabelle Z. - 11. August 2020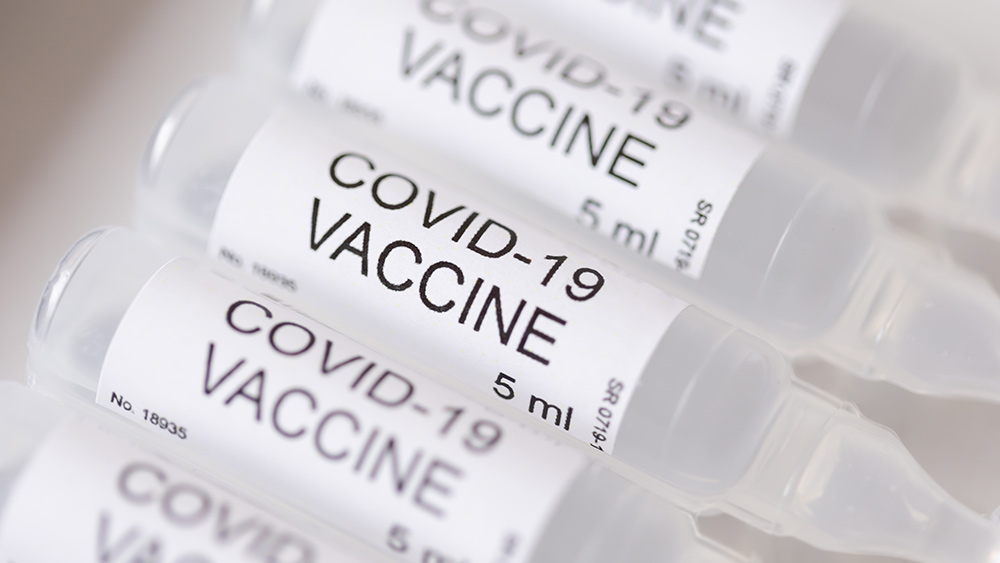 As COVID-19 vaccines continue to undergo clinical trials, concerns are growing about some of the components found in these vaccines. The carrier systems of many of the messenger RNA (mRNA) vaccines being developed contain a controversial chemical known as PEG, and Moderna has admittedsome of the components of their mRNA technology "could lead to significant adverse events in one or more of our clinical trials."
A new technology, mRNA technology is an experimental approach that turns your body's cells into factories that create viral proteins. One of the big challenges being seen in the development of these vaccines is getting the bulky RNA payload into the body's cells intact before it breaks down. The delivery mechanism that will allow mRNA to get into the cells uses lipid nanoparticles, or LNPs. Not only do LNPs promote cellular uptake, but they also can rev up your body's immune system, which gives them inherent adjuvant properties. However, of greater concern is the fact that the LNP formulations being used in three COVID-19 vaccines are PEGylated, which means the nanoparticles have been coated with a synthetic and nondegradable polymer known as polyethylene glycol, or PEG.
PEG drugs and vaccines are very controversial given the high incidence of adverse immune reactions, and these include life-threatening anaphylaxis. Moreover, it is estimated that around seven out of every 10 Americans are already sensitized to PEG, which could mean the vaccines are less effective and that adverse effects are more likely to occur.
Should an mRNA vaccine for COVID-19 that contains PEG be approved by the FDA, it could lead to unprecedented exposure among the population and bring about serious health problems on a wide scale. Moderna documents show that the company is already aware of the safety risks linked to PEG and other aspects of their mRNA technology, but their financial interests seem to outweigh any concerns about people's health.
For example, in a corporate prospectus for their stock market launch in the end of 2018, they acknowledged the potential for their proprietary LNPs to cause "systemic side effects."
They wrote: "[T]here can be no assurance that our LNPs will not have undesired effects. Our LNPs could contribute, in whole or in part, to one or more of the following: immune reactions, infusion reactions, complement reactions, opsonation reactions, antibody reactions . . . or reactions to the PEG from some lipids or PEG otherwise associated with the LNP. Certain aspects of our investigational medicines may induce immune reactions from either the mRNA or the lipid as well as adverse reactions within liver pathways or degradation of the mRNA or the LNP, any of which could lead to significant adverse events in one or more of our clinical trials."
They added that should these problems arise, it could hurt the company's finances, business and prospects.
PEG has already been blamed for scary side effects in children
PEG is already used in some drugs, food additives, gels and personal care products. It can be found in the laxative MiraLAX, which is used to treat constipation and prepare people for colonoscopies. Many parents of children who are chronically constipated have accused the laxative of causing severe neuropsychiatric symptoms in children such as rage, paranoia, phobias and mood swings.
Some scientists have called in recent years for alternatives that can replace PEG to be developed given the potential for dangerous side effects. Vaccine makers have not addressed the fact that much of the population may already be sensitive to PEG and that this could reduce the efficacy of the vaccines.
We already know that Moderna's mRNA-1273 vaccine led to serious injuries in 15 percent of participants in the high-dose category of the trial, and with anti-PEG antibodies being found in roughly 72 percent of contemporary human samples, it's scary to think of what might happen if COVID-19 vaccines containing PEG are administered on a wide scale.
Sources for this article include:
===
Depopulation Through Forced Vaccination: The Zero Carbon Solution
By Helena Handbasket - 10. August 2020
This original article was first published in Issue 4 of The Sovereign independent in June 2011. The lady in the image above was astute enough to keep a hold of the original printed newspaper.
Depopulation Through Forced Vaccination:
The Zero Carbon Solution
By Rachel Windeer. (First published June 2011)
On April 26th, 2009 the Irish Independent published an article titled 'Concern for Children's Health as Parents ignoring vaccines'. Edel Kennedy, you should be ashamed of yourself! This is nothing less than an attempt by government, through their puppets in the media, to remove the rights of parents to determine the life choices of their offspring and removes any doubt that we now live in a dictatorship.
This is an OUTRAGEOUS insult to every parent in the country who has the common sense to research the efficacy of vaccines themselves by simply looking at the historical record rather than trust politicians whose lies
in the media, including those perpetrated by the Dept. of Health under Mary Harney regarding the farce of ' swine flu' and the dangerous myth of HPV vaccination, have led the country into the abyss of utter poverty
and sold the country into the communist grasp of European bureaucrats whose sole aim is the destruction of every member nation's sovereignty leaving them clutching at the bailout begging bowl of the IMF.
Vaccines are a fraud; pure and simple!
The historical record PROVES this for anyone with a little patience and the courage to investigate the FACTS for themselves, and it does take courage, especially for those in the medical profession whose careers will be at risk if they dare expose this danger to our children. It also shatters their illusions that they're part of an organization which is far from beneficial to those they believe they' re protecting from illness. However, their Hypocratic Oath should compel them to investigate such wild claims put out by pharmaceutical giants and their drug dealer sales representatives instead of taking the word of an industry well known as being utterly corrupt and ruthless in its business practices.
The Irish haemophiliac scandal, where patients were knowingly infected with HIV through contaminated blood
products should be enough to convince anyone of Big Pharma's murderous intent. This brings us to the real reasons for vaccinations. I'm not even going to prove to readers that they don't work. I'll simply urge you to look up the historical record. One simple example is the demise of measles.
The measles death rate had declined by 98% from 1915-1958 prior to any vaccination being introduced.
In 1988 and 1989, 69% and 89% for measles cases in American school-aged children had been vaccinated.
In 1995, 56% of ALL measles cases in America were vaccinated.
These figures come from medical journals. Those 3 simple examples PROVE that unvaccinated children are less likely to contract measles and that the vaccine was useless. Look that up for yourself. All other vaccine claims that they've cured or eliminated disease follow a similar pattern. Better hygiene, clean water and good healthy food was the cause of the decline and any doctor worth his smelling salts should know that. If they don't then they are misinformed on a grand scale or they're in complete denial. Therein lies the problem. Why have doctors been 'indoctrinated' to believe that vaccines are the sacred cow of medicine when the historical record clearly shows that they are virtually useless?
Hold onto your sanity because I have some bad news for you.
The real reason for vaccinations, apart from the massive profits to the manufacturers, is to ensure that you get sick throughout your life, again not only to enrich these same corporations that made you sick, but to ensure that many, if not all of you, die before you ever receive your pension and when you are no longer any of use to society. That's why they want you retiring later in life and are forcing you through economic terrorism to work longer regardless of your age or health. They literally want to work you to death. If you don't work you will be classed as a burden to society, a financial cost which society has to bear, and therefore you will be stigmatised as a 'useless eater'; a consumer of resources needed for the rest of society. When Big Pharma can no longer profit from the illness they gave you, you will be left to die.
This is the depopulation agenda promoted under the United Nations Division of Population under the Department of Economic and Social Affairs. We only need look at Africa, the nation which the United Nations has said themselves, could feed the world. Why then are millions in Africa starving to death on that continent? It's meant to be that way folks.
All of us at one time or another have been led to believe in the efficacy of vaccines. I was one of them and had
my child vaccinated nearly 35 years ago. I wouldn't even dream of it now. I think it's safe to say that we're all aware of the real pandemic, as opposed to the fake pandemics of the past. It's called 'CANCER'. Autism is also at crisis (pandemic) levels all across the world where mass vaccination programs exist.
Prior to mass vaccination, cancers were extremely rare, as in almost nonexistent. Today in the western, so called developed world, we face a crisis of cancer to the extent that between one in five to one in two will suffer, many dying, from one form of cancer or another. What's happened to cause this pandemic?
We only have to look back at the Jonas Salk polio vaccine that went around the world in the full knowledge that it contained the SV40 virus which had no other purpose than causing cancer; yet it was pushed as a vaccine for polio when, as with measles, polio was well in decline prior to any vaccine due to the same factors.
Enter stage right at the TED 201 0 conference, Mr. Bill Gates, head of Microsoft, the biggest computer firm on the planet. What has Bill Gates to do with vaccines you' re wondering?
See the quote in the image above. Those are his EXACT words. Are you beginning to get the picture?
The globalist elite care nothing for humanity; ordinary men, women and children must be eliminated in their
delusional minds to ensure that their superior types go into the future with the best of breeding being the only criteria worthy of saving. You and I are no longer required and that is why we are seeing the loss of our
economy, our wealth, our health, our happiness and ultimately, OUR LIVES
(In 2020, look where we are now with Gates still calling the shots!)
You can download a free copy of the the whole issue here:-
Sovereign_Independent_Issue4Download
===
CENSORSHIP: Is Big Tech Planning to Delete All Accounts Questioning Vaccines Before The COVID Vaccine Release?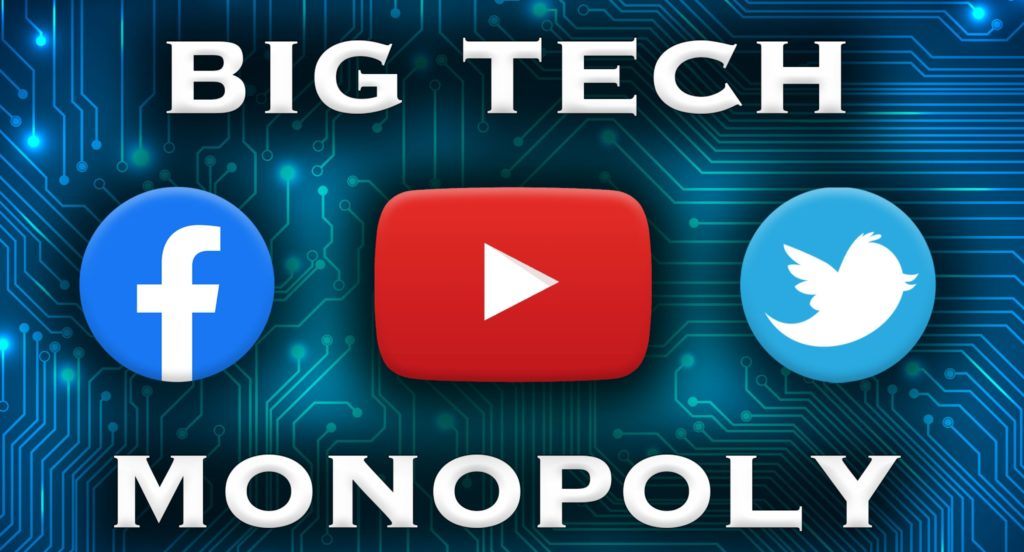 Is Big Tech Planning A Massive Purge To Coincide With The COVID Vaccine Release?
By Spiro Skouras - 03. August 2020
As material from dystopian novels such as 1984 begins to become a reality, we are witnessing the accelerated rollout of an agenda, which is leading towards a predetermined future.
In this interview Spiro is joined by Richie Allen, a journalist, producer and the host of the Richie Allen Radio Show.
In this interview, Richie Allen shares information regarding contacts who he has been in touch with currently working for Google.
According to the unnamed source or sources, Google, Facebook and Twitter are coordinating with each other to carry out a multi-platform purge of accounts that question vaccine safety.
The potential purge is said to coincide with the rollout of the new, experimental COVID-19 vaccine.
===
CENSORSHIP: CDC Takes Over Frontline Doctors' Website and Replaces Content with Their Own Data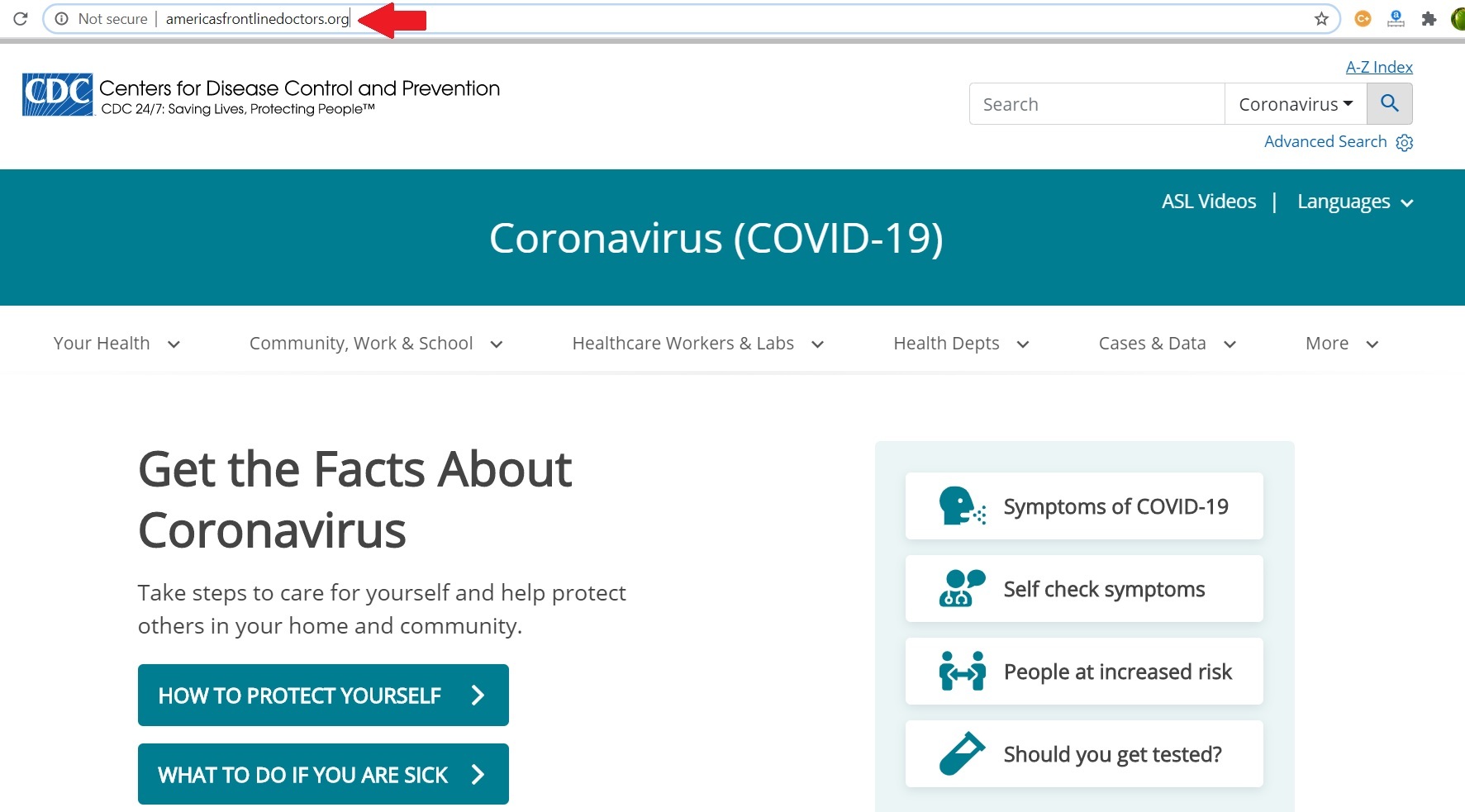 By Brian Shilhavy - 03. August 2020
As we have been reporting this week, a group of doctors who have been on the front lines treating COVID patients, successfully, descended upon Washington D.C. this week to conduct press conferences and a 2-day "White Coat Summit" to share their experiences in treating, and curing, their COVID patients.
They claim that they represent "thousands" of doctors who have been censored.
Their first press conference was sparsely attended by the Washington D.C. media, and the only media company that filmed it and shared it online, Breitbart News, was immediately censored, and the video was quickly deleted from Facebook, YouTube, and Twitter.
But the video of that press conference has been preserved, and has now been viewed by over 20 million people, and our own copy that we have published on our Bitchute Channel has been viewed over 125,000 times so far.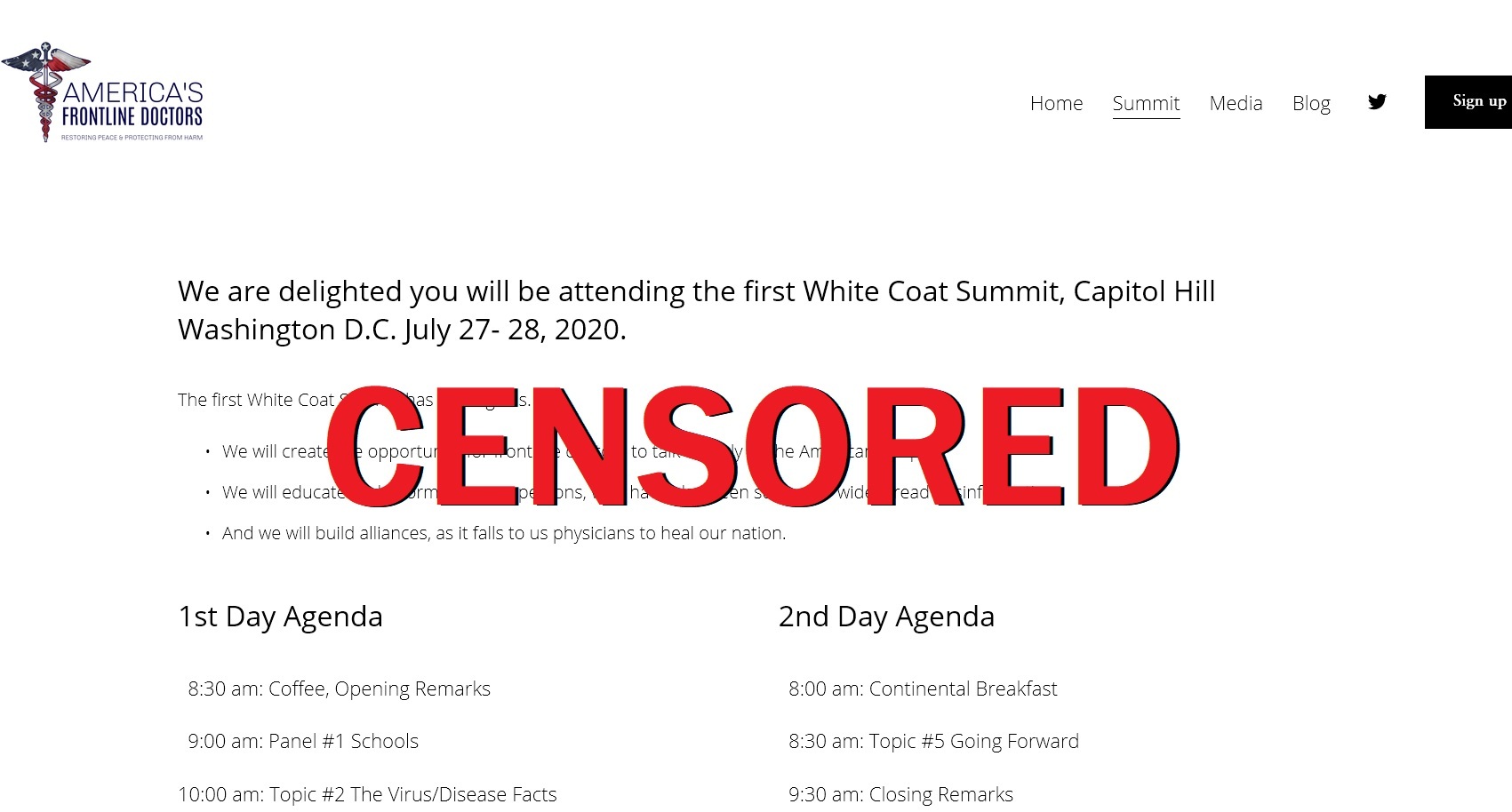 The next day, the Frontline Doctors' website, which used to be at https://www.americasfrontlinedoctors.com, was removed by the company that was hosting it.
WOW: Our website host @Squarespace has just completely and arbitrarily shut down our website, claiming a violation of their terms of service.

We are a group of physicians advocating for a better understanding of COVID-19 and its available treatment options.

This is outrageous. pic.twitter.com/TNwvpbsBGC

— Dr. Simone Gold (@drsimonegold) July 28, 2020
Two days ago, the same day as the first press conference, someone bought the domain americasfrontlinedoctors.org, which now displays the CDC's official website about COVID-19. (See image at the top of this article.)
Why is this Life-Saving Information being Censored?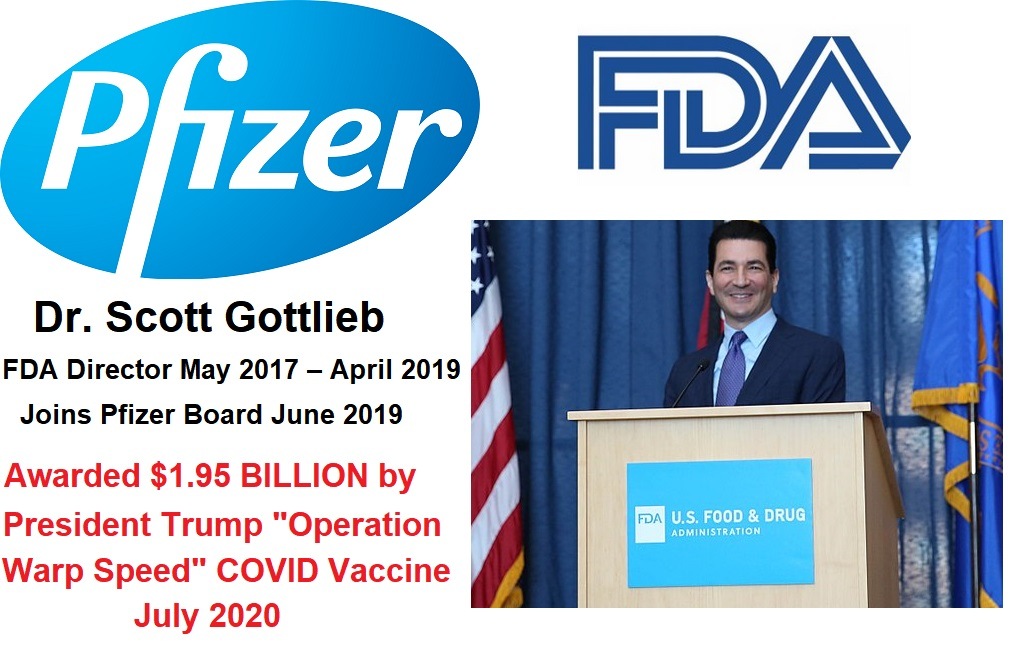 The reason why the U.S. Government and their "health" agencies, as well as Big Tech, are censoring this information is very simple: cures to diseases are not profitable.
Millions of Americans are out of work, tens of thousands of small businesses have closed, and the largest transfer of wealth in the history of the United States has occurred during the past few months, allocating close to 2 TRILLION dollars to Big Pharma, most of it for COVID vaccines.
And all of this is a CRIMINAL ACT against the American people, if what these Frontline Doctors say is true, which is that there is a simple cure for COVID, and that "nobody has to die" from it.
When you understand what is truly happening in America and around the world today, then it is very easy to understand why Big Pharma, Big Tech, and the U.S. Government, all of whom will profit from COVID vaccines and interventions, while at the same time putting into place massive surveillance systems to take away our freedoms, would want to silence this group of doctors who simply want to stop their patients from dying due to the COVID fear.
Here is the full Summit from Day 1 which is also hard to find.
Here is the Day 2 Session:
Here is the list of Speakers that was originally published on their website that is now gone:
Speakers
Dr. Jeffrey Barke
Schools Liason
Dr. Jeffrey Barke is a Board Certified primary care physician in private practice for over 25 years. He completed his medical school and family practice residency at the University of California, Irvine. He has served as an Associate Clinical Professor at U.C. Irvine and a board member of the Orange County Medical Association. He is also a reserve deputy and a tactical physician for a local law enforcement SWAT team. Dr. Barke served as an elected school board member for the Los Alamitos Unified School District for 12 years and is the cofounder and current school board Chair of the free public charter school Orange County Classical Academy. Dr. Barke is married to his high school sweetheart and has two adult children.
Dr. Scott Barbour
Business Liason
Dr. Scott Barbour is the founder and owner of Barbour Orthopaedics & Spine with five clinics and a surgery center in Atlanta, Georgia. Dr. Barbour is fellowship-trained in sports medicine (Palo Alto medical foundation). Dr. Barbour has been a team physician for several professional sports teams including the Oakland Raiders, San Jose Sharks, USA Rugby Teams. He is currently the team physician for the Atlanta franchise of Major League Rugby professional rugby team. Dr. Barbour has appeared on numerous radio and television shows. He has published articles and book chapters on Orthopedic surgery and has been an editor for American Journal of Sports Medicine. He currently co-hosts "The Doctors Lounge" podcast on America's Web Radio and is a board member of Docs4PatientCare foundation.
Simone Gold, MD, JD, FABEM
Founder
Dr. Simone Gold, MD, JD, FABEM, is a board certified emergency physician. She graduated from Chicago Medical School before attending Stanford University Law School to earn her Juris Doctorate degree. She completed her residency in Emergency Medicine at Stony Brook University Hospital in New York. Dr. Gold worked in Washington D.C. for the Surgeon General, as well as for the Chairman of the Labor & Human Resources Committee. She works as an emergency physician on the front-lines whether or not there is a pandemic. Her clinical work serves all Americans: from urban-inner city, to suburban and the Native American population. Her legal work focuses on policy issues relating to law and medicine.
Dr. Teryn Clarke. MD
Communications Director
Dr. Clarke is a board-certified neurologist. Her focus is on the diagnosis and management of Alzheimer's Disease and other cognitive disorders. Her mission to educate the community and optimize lifestyle for brain health and general health. The Alzheimer's Foundation of America selected her as their Dementia Care Professional of the Year in 2015. During the pandemic, she has remained focused on the health and psychological needs of seniors. She is now working within her community to identify and treat deficiencies to boost immune system function in this vulnerable population.
Dr. Robert Hamilton
Schools Liason
Dr. Robert C. Hamilton, M.D. has been a general pediatrician in Santa Monica, CA for 36 years. He studied medicine at UCLA Medical School and did his pediatric residency and Chief Residency at UCLA Medical Center as well. He is a former President of the Los Angeles Pediatric Society. Dr. Hamilton founded 'Lighthouse Medical Missions', a volunteer organization that organizes short-term medical missions to Africa, Asia, Central and South America. He has travelled to Africa on medical teams 26 times and his most recent trip was to Colombia to aid Venezuelan refugees leaving their country.
He is also the creator of the 'Hamilton Hold', a technique for calming crying babies that has been seen by over 44 million viewers worldwide on YouTube. In 2018 he authored 7 Secrets of the Newborn. He has written editorial articles for the Wall Street Journal, and appeared as a television guest on Good Morning America, The Doctor Oz Show, Fox's Morning Show, Beijing's CCTV show 'Challenge Impossible' and on Fox' The Ingraham Angle. He has also been a guest on the Dennis Prager radio show and Eric Metaxis' podcast. Finally, he is the host of his own podcast entitled, 'The Hamilton Review: Where Kids and Culture Collide'.
Dr. Hamilton is the father of 6 children and the grandfather of 9 grandchildren.
Dr. Kristin Held
Policy Liason
Dr. Kirstin Held is a board-certified ophthalmologist and ophthalmic surgeon. She is a Phi Beta Kappa Graduate from the University of Texas at Austin and received her medical degree from the University of Texas Medical School at San Antonio, where she was elected to AOA. In 2018, she received the Lifetime Achievement Award from the National Association of Women Business Owners in San Antonio. She served on the healthcare advisory team for Dr. Ben Carson during his presidential campaign and is Co-Chair of the Healthcare Advisory Council for Congressman Chip Roy. Dr. Held has had numerous articles published, including in the Washington Times, Houston Chronicle, The Hill, Journal of American Physicians and Surgeons and Dr. Carson's American Currentsee. She has spoken across the country advocating for the patient-physician relationship and she actively shares healthcare policy information with over 48K followers on Twitter.
Dr. Held is married and has four daughters; two are physicians, and two are in business. She is proud to be an 8 year cancer survivor and remains forever grateful to her brilliant physicians and surgeons.
Dr. Mark McDonald
Mental Health Liason
Dr. McDonald trained in both adult and child & adolescent psychiatry at UCLA and achieved double board certification. For the past eight years, he has also trained in adult psychoanalysis. He now specializes in child and adolescent psychiatry. Dr. McDonald has lived and worked in Europe, Asia, and Central America, and he is proficient in Japanese, Spanish, and French. He studied classical music, history, and literature at UC Berkeley. Before beginning his medical education, he taught in public schools. His opinions on the need to re-open America's schools have been widely published in local and national news, including the Wall Street Journal and The Federalist.
Dr. Joseph A. Ladapo
Policy Liason
Dr. Ladapo, MD, PhD, is a physician and health policy researcher whose primary interests include health economics, technology evaluation, and interventions to reduce cardiovascular disease risk. He is Associate Professor-in-Residence at the David Geffen School of Medicine at UCLA. His research program is funded by the National Institutes of Health, and his writings have appeared in the Washington Post, USA Today, and the Wall Street Journal. Dr. Ladapo graduated from Wake Forest University and received his MD from Harvard Medical School and his PhD in Health Policy from Harvard Graduate School of Arts and Sciences.<
Dr. James Todaro, MD
Investigative Liason<
Dr. James Todaro received his medical degree from Columbia University College of Physicians and Surgeons in New York. He then completed his ophthalmology residency. He continues to lead investigative research in COVID-19 on a global scale. He wrote the first widely read paper on chloroquine in treatment of COVID-19 in An Effective Treatment for Coronavirus (COVID-19), and most recently the first detailed exposé on Surgisphere in A Study Out of Thin Air. His early discovery of the fraudulent data investigation led to what is now referred to as #LancetGate – the stunning once-in-a-generation retraction of the now infamous The Lancet study that had led to the European Union and the WHO halting studies of HCQ.
Dr. Richard Urso
Science Liason
===
This is MURDER – Crimes Against Humanity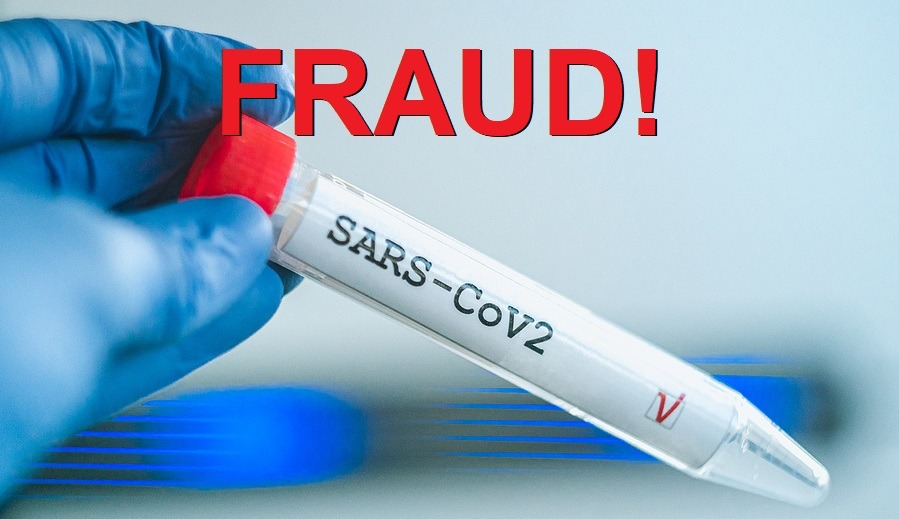 Let's start calling this what it really is. This is MASS MURDER, with crimes against humanity being committed which should be prosecuted as TREASON.
And things are only going to get worse, if the American public continues to obey everything they are being told to do and just willingly surrender their freedoms and former way of life.
Because the vaccines are coming next, and they are being fast-tracked without proper testing, for a virus which has never even been isolated in a laboratory, and for which no accurate test exists because the 100+ tests currently in the market have all been fast-tracked as well, and are highly inaccurate. See:
(UPDATE: Earlier today – July 29, 2020 – we published this interview between Del Bigtree and Dr. Andrew Kaufman which had been on the Highwire YouTube channel since July 16th, and had well over 100K views. About an hour after we published this article, it disappeared. So here is a copy from our Bitchute channel.)
===
"Nobody Needs to Die" – Frontline Doctors Storm D.C. Claiming "Thousands of Doctors" are Being Silenced on Facts and Treatments for COVID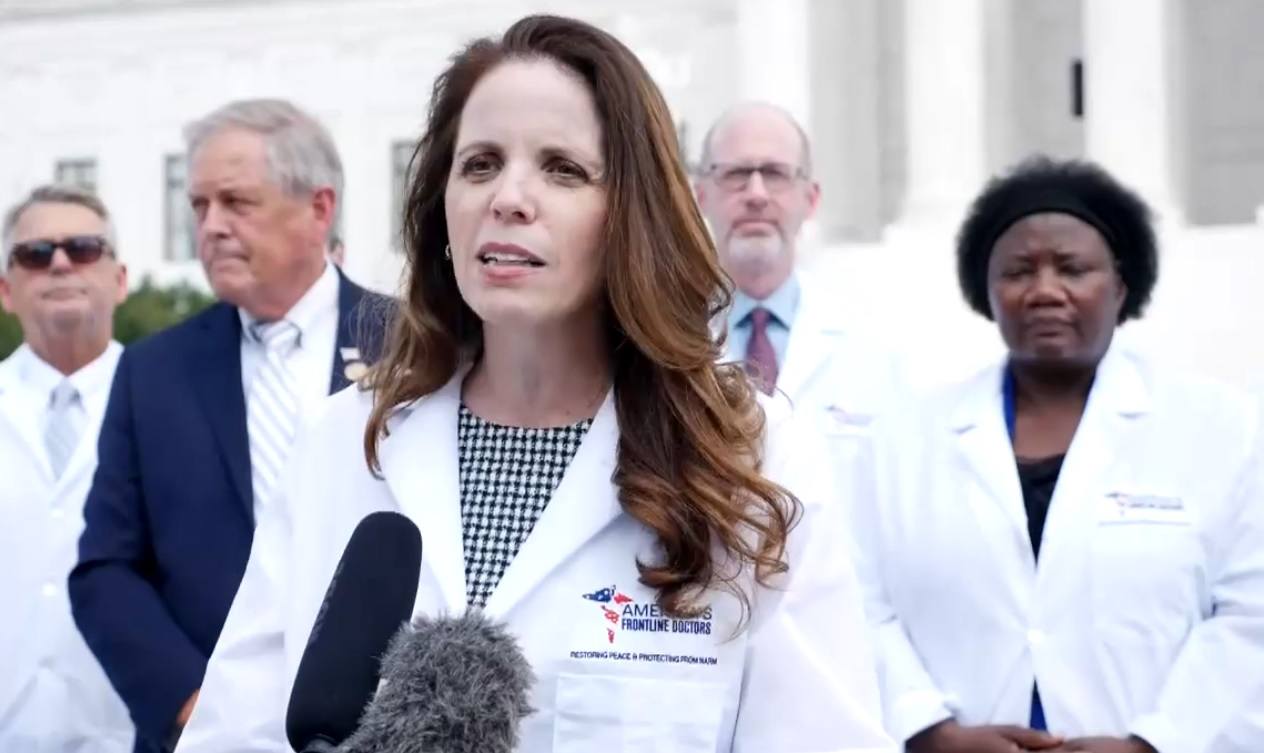 By Brian Shilhavy - 03. August 2020
America's Frontline Doctors stormed into Washington D.C. today to host their first annual White Coat Summit on Capitol Hill to combat the misinformation and propaganda on COVID being fed to the American people through the corporate media, while successful treatments against COVID are being censored by Big Tech.
They held a brief press conference first that was sparsely attended, and where impassioned doctors, all of whom deal directly with COVID patients, claimed that the American people were being deceived, and that "nobody needs to die" from COVID, because all them are successfully treating COVID patients with effective cures that are being censored for political reasons.
The purpose of this summit from their website:
American life has fallen casualty to a massive disinformation campaign. We can speculate on how this has happened, and why it has continued, but the purpose of the inaugural White Coat Summit is to empower Americans to stop living in fear.

If Americans continue to let so-called experts and media personalities make their decisions, the great American experiment of a Constitutional Republic with Representative Democracy, will cease.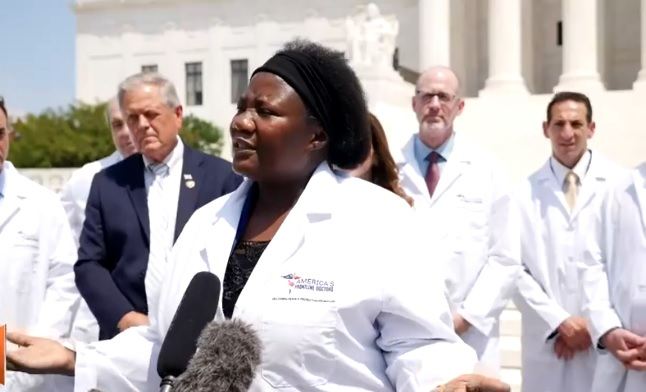 One of the speakers at the press conference today was Dr. Stella Immanuel from Houston, Texas. She stated that she studied medicine in Nigeria where she used Hydroxychloroquine for malaria patients, and is therefore very experienced with this medication, and that she has now treated over 350 COVID patients in Texas with Hydroxychloroquine, and none of them have died.
I'm here because I have personally treated over 350 patients with COVID. Patients that have diabetes, patients that have high blood pressure, patients that have asthma, all people.

My oldest patient is 92. The result has been the same. I put them on Hydroxychloroquine, I put them on zinc, I put them on Zithromax, and they are all well.

For the past few months I have taken care of over 350 patients with not one lost one. Not a diabetic, not somebody with high blood pressure, not somebody with asthma, not an old person.

We've not lost one patient!

And, on top of that, I've put myself, my staff, and many doctors that I know, on Hydroxychloroquine, for prevention.

None of us have gotten sick.

I came here to Washington D.C. to tell America, nobody needs to die!

I'm upset! Why am I upset? Because I see people who cannot breathe. I see parents walk in, I see diabetics sitting in my office, knowing (thinking) that this is a death sentence! And they can't breathe!

And I help them, and I tell them it's going to be OK. You're going to live. And we treat them, and they live.

None have died!
When are you going to wake up, America, and realize that you are fearing the wrong thing! You do not need to fear COVID, you need to fear our political medical leaders who are complicit with MURDER!!
And Hydroxychloroquine is not the only successful treatment. There are non-drug treatments as well that have seen success and been censored, such as IV Vitamin C therapy and Ozone therapy. See:
Watch the entire press conference, which is being heavily censored. Brietbart News was one of the few organizations that showed up and streamed this to their Facebook Page. Let us know if it disappears, and we will provide it on an alternative platform.
(UPDATE Monday Night 7/27/20: As predicted, Facebook apparently removed this video, so here it is on another platform.)
(UPDATE Tuesday Morning 7/28/20: Breitbart News has also put the video back up on their site: https://www.breitbart.com/tech/2020/07/27/facebook-censors-viral-video-of-doctors-capitol-hill-coronavirus-press-conference/)
See Also:
===
Red Flags Soar As Big Pharma Will Be Exempt From COVID-19 Vaccine Liability Claims
A senior executive from AstraZeneca, Britain's second-largest drugmaker, told Reuters that his company was just granted protection from all legal action if the company's vaccine led to damaging side effects.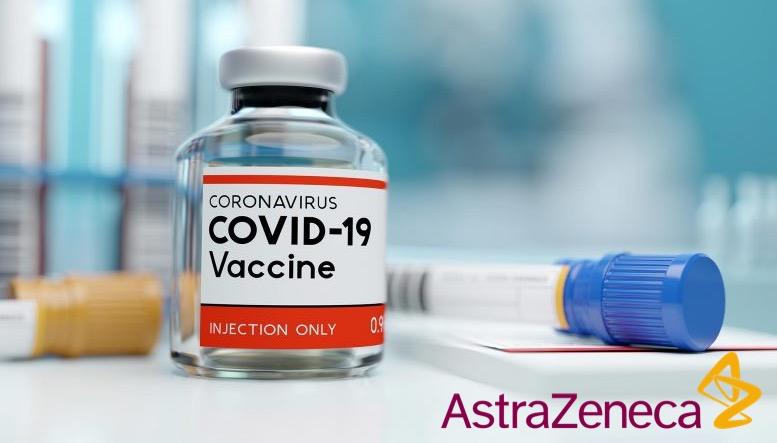 "This is a unique situation where we as a company simply cannot take the risk if in ... four years the vaccine is showing side effects," said Ruud Dobber, a top exec at AstraZeneca.
"In the contracts we have in place, we are asking for indemnification. For most countries, it is acceptable to take that risk on their shoulders because it is in their national interest," said Dobber, adding that Astra and regulators were making safety and tolerability a top priority.
AstraZeneca is one of the 25 pharmaceutical companies across the world, testing experimental drugs that could be used to combat the deadly virus. And, of course, if testing yields positive results, AstraZeneca could manufacture hundreds of millions of doses, with no legal recourse if side effects are seen.
European officials told Reuters that product liability was a significant discussion to secure new vaccine drugs from Pfizer, Sanofi, and Johnson & Johnson.
As for the US, well, when it comes to the legal framework around vaccines, the US Food and Drug Administration (FDA) already has a law called the Public Readiness and Emergency Preparedness (PREP) Act, which provides immunity to vaccine companies if something goes wrong.
With AstraZeneca, and many US big pharma companies rushing COVID-19 vaccines to market with governments granting them immunity if the vaccine has side effects, all suggest corporate elites and government regulators have very little faith in these drugs.
Maybe these rushed vaccines are more for optics, get consumers back into airplanes, hotels, resorts, and malls.
The major red flag is how governments are allowing big pharma to rush experimental vaccines, with no legal recourse if something goes terribly wrong.
Author: