UPDATE 27. July 2020: The Brazilian President Bolsonaro is indicted for crimes against humanity and genocide at the International Criminal Court, based in The Hague.
Analysis: 2020 Amazon deforestation up 20% over 2019
BY WHRC - 07. July 2020
Deforestation in the Brazilian Amazon has risen 20% over the same point last year and is up significantly over the decade average, warns a new 2020 Amazon Deforestation and Fire Outlook from scientists at Woods Hole Research Center and IPAM Amazônia.
The loss of more than 3,300 square kilometers (nearly 1,300 square miles) of forest from January through June this year represents an area the size of Rhode Island.
That means deforestation has committed at least 115 million metric tons of carbon to the atmosphere, equivalent to the annual emissions of 25 million vehicles, or the annual carbon emissions of the entire state of North Carolina.
With parts of the Amazon now experiencing drought conditions, the data is an ominous sign for the fires, intentionally set to clear land for farming and ranching, that plague the region in August and September.
"Especially with drought numbers looking worse than in recent years, our concern is that fires could escape into neighboring forests, greatly compounding the harm of deforestation. Furthermore, when the Amazon burns it will not only create carbon emissions, but also intense air pollution that will exacerbate the public health crisis at a time when Brazil is seeing some of the worst rates of COVID-19 infection in the world," said Dr. Ane Alencar, Director of Science at IPAM Amazônia.
Land clearing happens in two waves – first the trees are cut and left to dry, and then later they're set on fire to remove the debris. Virtually all fires this year will be human-caused, as naturally-occurring Amazon fires are rare. This year, as in previous years, almost all of the deforestation is taking place on unprotected lands, including private properties and federal lands without a protected status. Protected natural areas and indigenous territories have seen little deforestation.
Recall last year when FIRE in the Amazon was a big issue? Well...
10:18 PM · Jul 7, 2020
"This data points to a second consecutive year of rising deforestation and fires in the Brazilian Amazon, reversing what had been a decade-long trend of relatively low deforestation. We can look at this data and see where the deforestation is happening and the majority of it is illegal, people deforesting without permits on their land or stealing land from unprotected areas," said Dr. Michael Coe, Tropics Program Director at Woods Hole Research Center.
"The Amazon is central to the future of mankind, helping to stabilize climate, maintain biodiversity, and provide home for indigenous people and food for a growing global population. All human beings and their interests should be focused on keeping this forest standing for future generations," said André Guimarães, Executive Director of IPAM Amazônia.
IPAM Amazônia and WHRC have worked together closely for 25 years studying the Amazon, working with Indigenous communities, large farmers, and family farms to help sustain it, and examining the climatological and ecological benefits of avoiding deforestation and promoting sustainable agriculture. The Amazon has lost 800,000 square kilometers of forest over the past 60 years, an area equivalent to one-tenth of the contiguous United States, much of it to intentional burning to clear land for agriculture.
Deforestation in the Brazilian Amazon declined by 70% between 2004 and 2014. In recent years, however, deforestation has increased and fires have followed as people burn the trees they've recently cut down. In 2019, deforestation jumped to the greatest rates in over a decade and fires did also, despite it being a relatively wet year. 2020 looks even worse. As part of our efforts to help reverse this problem we are presenting here the most current information on how much land has been deforested, where it has occurred, how many fires have burned, the current state of drought, and the amount of carbon that will eventually be released by degradation of these forests. The information will be updated every month to provide a clear picture of what is happening now and where actions must be taken. For now, we will have information only on Brazil, but in the coming months we will expand to all Amazon nations.
DEFORESTATION
More than 3,300 km2 of forest has been destroyed so far this year. This year, as in previous years, almost all of that deforestation took place on unprotected lands, including private properties and federal lands without a protected status. Protected natural areas and indigenous territories have seen little deforestation. Already 2020 has roughly 20% more deforestation than 2019 at this point and we have to go back to 2008 to find a year with greater deforestation than 2019. Thus, 2020 is shaping up to be the worst year for deforestation in more than a decade.
Deforestation by Land Tenure
Land Tenure
FIRES
A modest number of fires have already been detected in Brazil so far this year. The fire season generally starts in earnest in July as the drier weather provides conditions needed to sustain fires. However, almost all Brazilian Amazon states have had more fires during the first six months of 2020 than the same period in 2019.
CLIMATE / DROUGHT
When deforestation coincides with dry conditions fires lit to burn felled trees often escape into neighboring forests destroying or degrading them. So far this year, most regions of the Amazon are still relatively wet (blue shades on map). However, one very dry region (yellow brown shades) in the southwestern Amazon is worrisome because it also coincides with recent deforestation (red dots). We will be watching and updating the climate of these regions in the coming months.
The red dots represent locations where deforestation has occurred since October 2019. We chose October as the cutoff because most areas that were deforested in this period will be burned this year.
COMMITTED CARBON
The burning of felled trees following deforestation results in the conversion of carbon previously stored in plant biomass (i.e., in leaves, branches, and stems) to carbon dioxide (CO2), contributing further to the rise in atmospheric CO2 that is the primary driver of planetary warming. In January-June 2020*, CO2 emissions committed to the atmosphere as a result of forest clearing and ongoing burning is expected to be roughly 20% higher than the same period in 2019, having increased from approximately 94 million metric tons (MMT) CO2 in 2019 to over 115 MMT CO2 in 2020.
* June includes June 1-25. Data for the remainder of the month is not yet available.
===
BOLSONARO INDICTED AT ICC
The Brazilian President Bolsonaro is indicted for crimes against humanity and genocide at the International Criminal Court, based in The Hague.
The initiative is being led by a coalition that represents more than one million health workers in Brazil and supported by international entities.
The Brazilian Union Network UNISaúde accuses the president of "serious and deadly failures" in conducting the response to the covid-19 pandemic.
"In the understanding of the coalition, there is evidence that Bolsonaro committed a crime against humanity during his administration in the face of the pandemic, by adopting negligent and irresponsible actions, which contributed to the more than 80 thousand deaths from the disease in the country".
SOURCE:
Bolsonaro é denunciado em Haia por genocídio e crime contra humanidade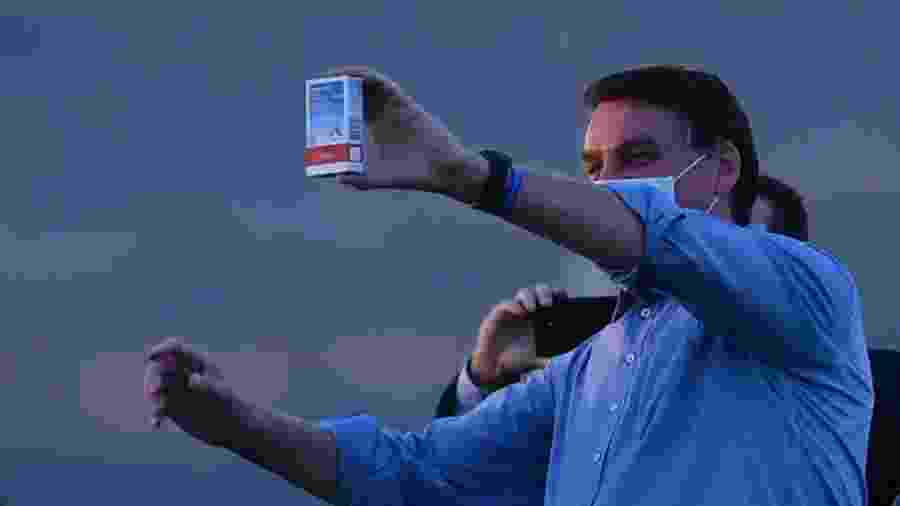 By Jamil Chade - 26. July 2020
Resumo da notícia
Mais de 50 entidades e sindicatos brasileiros e estrangeiros entregam queixa ao Tribunal Penal Internacional
Resposta à pandemia por parte do presidente é o foco da denúncia
Sindicatos do setor de saúde lideram iniciativa, solicitando abertura de investigações por parte da procuradora-geral
O presidente Jair Bolsonaro é denunciado por crimes contra a humanidade e genocídio no Tribunal Penal Internacional, com sede em Haia. A iniciativa, protocolada na noite deste domingo, está sendo liderada por uma coalizão que representa mais de um milhão de trabalhadores da saúde no Brasil e apoiado por entidades internacionais.
A Rede Sindical Brasileira UNISaúde acusa o presidente de "falhas graves e mortais" na condução da resposta à pandemia de covid-19.
Author: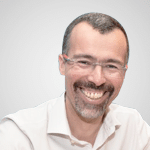 Jamil Chade - Colunista do UOL