UPDATE 21. June 2020: Inside Seattle's police-free zone: 'We're proving the world can change'
UPDATE 11. June 2020: France is still in denial about racism and police brutality
UPDATE 09. June 2020: The bottom just fell out of social distancing in Victoria / Australia
UPDATE 06. June 2020: NSW/Australia court overruled: Countrywide Protests go Ahead Today!
UPDATE 05. June 2020: Australia wants to stop tomorrows protest - NO WAY!
UPDATE 02. June 2020: Riots & Lockdown - 4th Generation Warfare
UPDATE 30. May 2020: First Video from the Australia-wide protests, and: I HAVE QUESTIONS (viral video)
Italy 'Orange Vests' movement protests and says coronavirus pandemic doesn't exist as they reject masks and lockdown
By Gareth Icke - 04. June 2020
Hundreds of Italian demonstrators gathered in Rome's Piazza del Popolo on Tuesday, ditching their masks in a protest against the Italian government's lockdown restrictions aimed at controlling the spread of COVID-19.
The group, which calls themselves the 'Orange Vests,' is led by retired Carabinieri general Antonio Pappalardo, who doesn't believe children should be made to wear masks, according to TIME.
Refusing to wear a mask himself, Pappalardo said "These lungs mine. I will take care of my lungs. Breathing is sacred."
The people packing the square didn't adhere to social-distancing guidelines set by the government.

Pappalardo portrayed such containment measures as an infringement of freedom. Other speakers at the protest asserted that the pandemic ''never existed'' and alleged that politicians had played it up to enhance their own powers. –TIME
Elsewhere in Rome, opposition leaders, including League Party chief Matteo Salvini, marched on Tuesday to demand that the government resign.
Unveiling an Italian flag along the Via del Corso, Rome's central artery, the gathering soon turned into a procession led by Salvini and two other party leaders: Giorgia Meloni of the right-wing Brothers of Italy, and Antonio Tajani, who co-founded former PM Silvio Berlusconi's center-right Forza Italia, according to France24.
According to a Facebook post by Salvini, the march was "a symbolic gesture to make heard the voices of the citizens who do not give up."
As Italy faces the worst recession since the war, the crisis could further bolster the far-right with the country scrambling to support businesses.

"There is an immediate need for money for the Italians, yet we are promised the recovery fund in 2021," Salvini told reporters, referring to the 750-billion-euro European recovery plan.

"There can be no forgotten Italian workers," he added.

He also expressed opposition to the government's decision to temporarily allow illegal migrants to work on the land or as domestic helpers. –France24
===
UPDATES
Seattle's activist-occupied zone is just the latest in a long history of movements and protests
The community-controlled Capitol Hill Organized Protest, or 'Chop' has drawn nationwide attention, but the city's radical history goes back as far as 1919
By Hallie Golden -
An aerial view of a Black Lives Matter mural on East Pine Street near Cal Anderson Park in the 'Chop' area of Seattle on 14 June 2020. Photograph: David Ryder/Getty Images
The six blocks of occupied Seattle streets now known as the Capitol Hill Organized Protest, or "Chop", have become a focal point of the nationwide anti-racist protests, eliciting both encouragement and concern.
But for this pacific north-west city, it is far from the first time in the radical spotlight.
Inside Chaz, Seattle's police-free zone:
'We're proving the world can change'
•Jun 16, 2020
The Capitol Hill Autonomous Zone (otherwise known as Chaz or Chop) was established by George Floyd protestors after the Seattle Police Department vacated its East Precinct building on the site. Over the past week, organizers have created a community garden, painted murals, opened free co-op grocery stores – all in an effort to push the message of Black Lives Matter forward
Seattle has a long and storied history of social movements and protests, dating back at least as far as a 1919 general strike. The peaceful, six-day event involved so many workers walking off the job to push for better labor conditions that it brought the entire city to a halt.
It "put Seattle on the map as a place that had a strong labor movement and a burst of radicalism," said James Gregory, a history professor at the University of Washington. "Ever since then the city has managed to mostly maintain that reputation."
By the 1930s, Seattle and the rest of Washington state had earned such a distinct reputation that the postmaster general, James Farley, is said to have joked: "There are 47 states in the Union, and the Soviet of Washington."
Since then, there have been rallies by the Black Panther party and anti-war demonstrations led by the Seattle Liberation Front in the 1960's and 70's, and, after students at Kent State University were shot in 1970, thousands of people protested by blocking the city's freeway.
In 1999, Seattle hosted the World Trade Organization conference, and drew national attention when attendees were greeted by 50,000 protesters opposing the entity they considered a threat to everything from worker protections to the environment. Police shot teargas and projectiles at activists, and ultimately arrested more than 500 people.
Today, with the creation of the community-controlled space of Chop, Seattle has once again lived up to its reputation.
Chop, initially named the Capitol Hill Autonomous Zone, or "Chaz", was founded after a series of dangerous clashes between protesters and law enforcement culminated in police abandoning their precinct building in the area.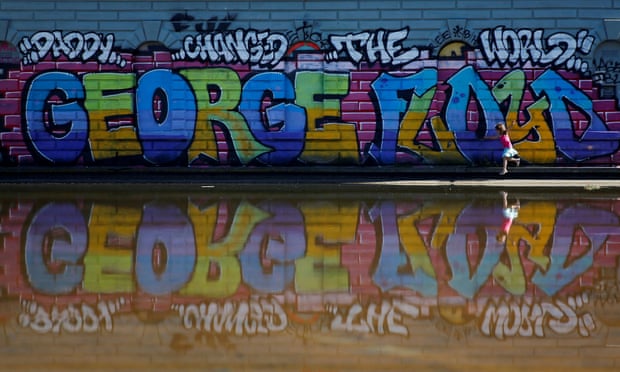 A child walks by a mural at the Cal Anderson Park Reflecting Pool as protesters against racial inequality occupy space at 'Chop' in Seattle, Washington. Photograph: Lindsey Wasson/Reuters
The streets of the self-proclaimed police-free zone are now lined with gardens, a medic station, a wide array of free food and supplies, a meditation station and an area filled with couches called the "Decolonization Conversation Café". In the evenings, there are often speeches, movie nights and teach-ins.
There are signs throughout the space with such messages as, "This is just the beginning" and "Remember who we're fighting for." And of course, across the main road in the encampment are three words written in large, colorful letters: "Black Lives Matter."
A variety of demands have been raised during the course of the occupation, but the main three involve defunding the police, using that money to invest in community health and services, and dropping criminal charges against protesters.
Larry Gossett, a former King county council member and key civil rights leader in the area called the occupation "powerful", but also, given the city's history of political movements, "not totally a surprise".
"I like the alternative people's culture that's been manifested particularly in the autonomous zone around Capitol Hill," he told the Guardian. "I like the variety of people working together, creating, self-policing.
"It's really quite peaceful. Absolute opposite of what Trump said," he added.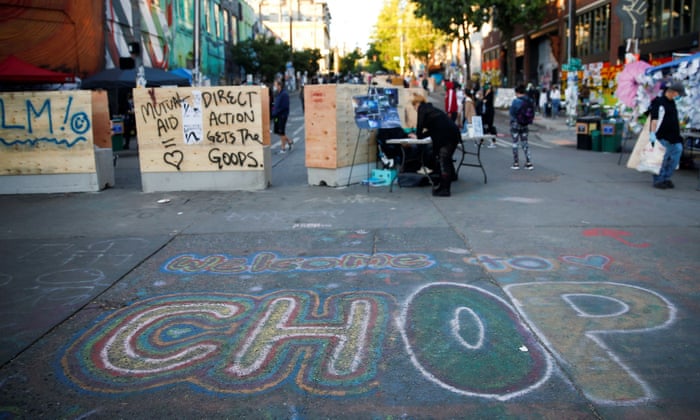 Protesters against racial inequality occupy space at the 'Chop' area in Seattle. Photograph: Lindsey Wasson/Reuters
Since Chop was founded, there has been a wide array of misinformation spread by the rightwing media and conservative politicians, some framing the community as a genuine threat to the country. In one particularly egregious example, Fox News published a photo that was digitally altered to show a man holding a rifle in front of a broken window.
Donald Trump tweeted on Sunday that "Antifa and other Far Left militant groups" had taken over the city "without barely a wimpier [sic] from soft Do Nothing Democrat leadership."
Chop is located in a part of the Capitol Hill neighborhood that has a long history of being an "alternative space", according to Michael McCann, a political science professor at the University of Washington.
It's a magnet for protests and speeches, and is known as a hub for the LGBTQ community, he explained. Crosswalks have been painted rainbow and Cal Anderson Park, where part of Chop is located, was named after the state's first openly gay state legislator.
It "has always been a scene for various types of counter culture, including LGBTQ and youth politics of various sorts, along with its proximity to the African American population, which is further down in central Seattle," said McCann.
When discussing the alternative community during a recent press conference, Seattle's mayor, Jenny Durkan, said she had been going to Capitol Hill for nearly half a century and that "it's been autonomous my whole lifetime and anybody who knows and loves Capitol Hill knows that to be true".
Kshama Sawant, a Socialist city council woman, has been one of the the most vocal supporters of Chop. Her district includes Capitol Hill, and last week, she announced on Twitter that she will be introducing legislation to convert the East Precinct into a community center for restorative justice.
"Our movement needs to urgently ensure East Precinct is not handed back to police, but is turned over permanently into community control," she wrote.
With each day, Chop seems to only become more robust. It's success raises the question, why do these types of alternative movements seem to spring up in Seattle?
Gregory said the answer may lie in the city's reputation. The stories of the 1919 strike or the World Trade Organization protest can encourage future generations to follow suit, and even attract young people interested in radical activism to the city.
"Reputation and migration have tended to perpetuate or at least bring the possibility of new fluorescence of radical energy," he said.
===
Enraged Italians Abandon Masks, Denounce Pandemic As Scam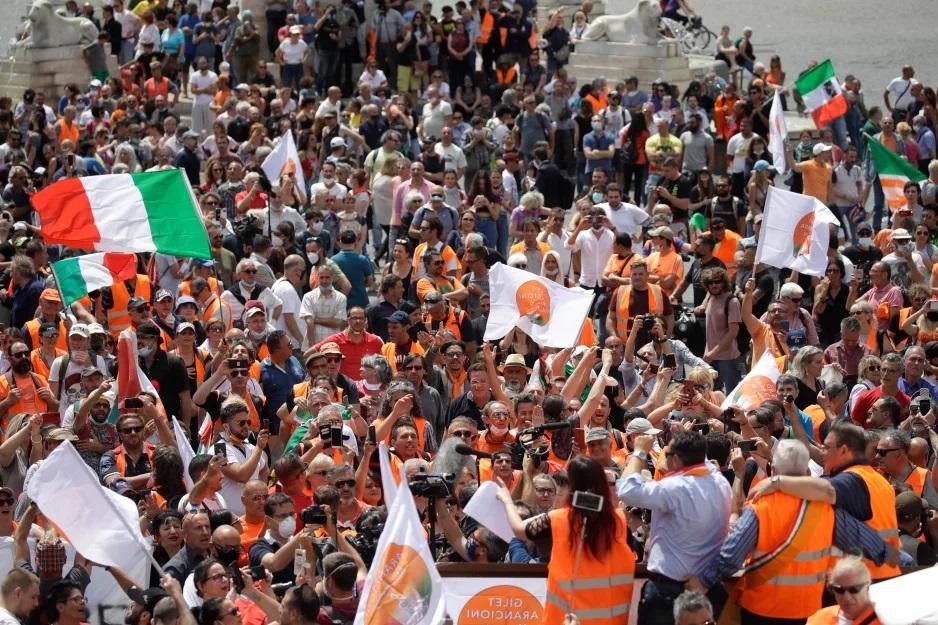 The group, which calls themselves the 'Orange Vests,' is led by retired Carabinieri general Antonio Pappalardo, who doesn't believe children should be made to wear masks, according to TIME.
Refusing to wear a mask himself, Pappalardo said "These lungs mine. I will take care of my lungs. Breathing is sacred."
The people packing the square didn't adhere to social-distancing guidelines set by the government.

Pappalardo portrayed such containment measures as an infringement of freedom. Other speakers at the protest asserted that the pandemic ''never existed'' and alleged that politicians had played it up to enhance their own powers. -TIME
Elsewhere in Rome, opposition leaders, including League Party chief Matteo Salvini, marched on Tuesday to demand that the government resign.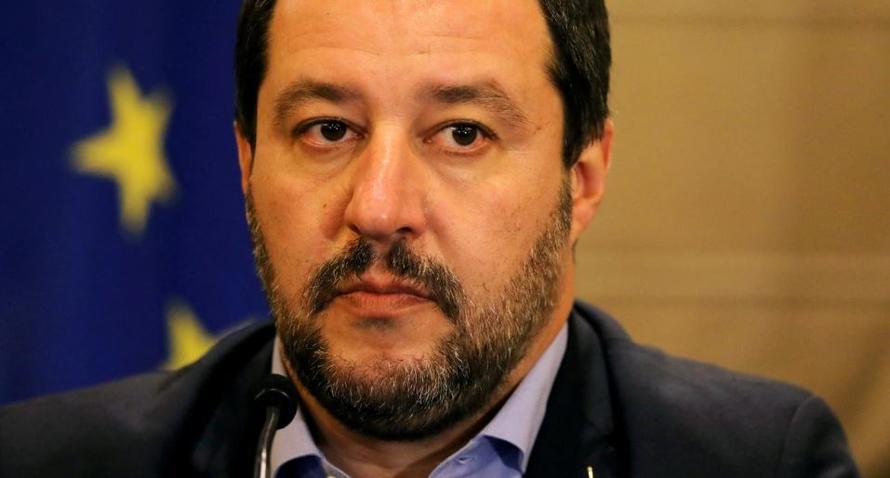 Unveiling an Italian flag along the Via del Corso, Rome's central artery, the gathering soon turned into a procession led by Salvini and two other party leaders: Giorgia Meloni of the right-wing Brothers of Italy, and Antonio Tajani, who co-founded former PM Silvio Berlusconi's center-right Forza Italia, according to France24.
According to a Facebook post by Salvini, the march was "a symbolic gesture to make heard the voices of the citizens who do not give up."
As Italy faces the worst recession since the war, the crisis could further bolster the far-right with the country scrambling to support businesses.

"There is an immediate need for money for the Italians, yet we are promised the recovery fund in 2021," Salvini told reporters, referring to the 750-billion-euro European recovery plan.

"There can be no forgotten Italian workers," he added.

He also expressed opposition to the government's decision to temporarily allow illegal migrants to work on the land or as domestic helpers. -France24
Salvini was spared standing trial last week by a special committee over allegations of illegally detaining migrants at sea.
===
MOST IMPORTANT FOR AUSTRALIANS IS TO SORT OUT THEIR OWN ISSUES WITH THE ABORIGINAL OWNERS OF AUSTRALIA
Black Lives Matter protests takes place in Sydney in wake of US demonstrations
Hundreds of people took to the streets of Sydney yesterday evening as the protests that have been sweeping the US came to Australia.
By Benedict Brook and AAP - 02. June 2020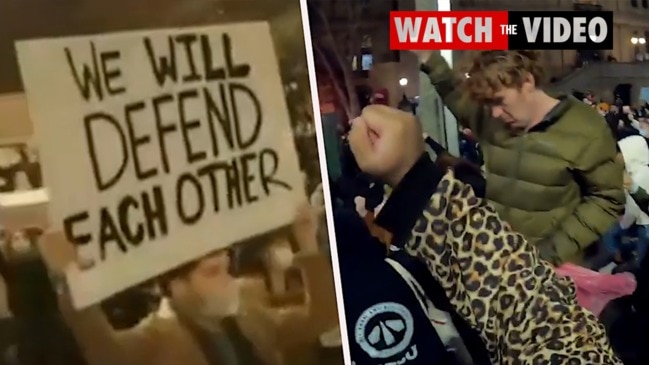 Hundreds of people took to the streets of Sydney on Tuesday as protests against police brutality reached Australia.
Protesters filed into Martin Place, in the city's CBD, after marching from Hyde Park. The US consulate general is located on the major thoroughfare close to Circular Quay and the New South Wales parliament.
The demonstration follows days of protests in the US over the death of black man George Floyd who perished in the city of Minneapolis after a police officer held him down by placing his knee on his throat.
"Black Lives Matter" banners and the Aboriginal flag were hoisted during the march, organised by the Australian Communist Party, which was estimated to be at least 500 strong. The demonstration remained peaceful.
"I think its cool that the cops aren't trying to kill us right now, running us over with SUVs or horses," one man said on Channel 7.
Similar protests have also occurred in Perth and across New Zealand and a re due to be held in other cities this week.
Organiser Keiran Stewart-Assheton said the event almost didn't go ahead but the party stepped in to save it.
"Everywhere we look we see the same struggle of indigenous people and displaced minorities being abused at the hands of law enforcement," he told the ABC.
Earlier today footage emerged of an indigenous teenager having his legs kicked out from beneath him as he was arrested in the city.
Protesters in Martin Place in Sydney on Tuesday Picture: Jonathan Ng Source:News Corp Australia
A protester at a Black Lives Matter protest, following the death in Minneapolis police custody of George Floyd. Picture: AAP Image/James Gourley.Source:AAP
Around 500 people are estimated to have marched. Picture: Jonathan NgSource:News Corp Australia
Police are investigating after the 16-year-old was taken to hospital with minor injuries following his arrest in a Surry Hills park on Monday. But Assistant Commissioner Mick Willing wants to ensure the incident isn't turned into "something it's not".
The teenager had allegedly told a male police officer "I'll crack you in the f**king jaw, bro" before he was thrown to the ground. He was subsequently released without charge.
The arrest was captured on a mobile phone with the footage later posted on social media.
After being threatened, the officer can be seen telling the teenager to turn around and put his hands behind his back.
He then kicks the young man's legs out from beneath him and handcuffs him face down on the ground.
A female officer is seen holding down the teen's legs.
A bystander can be heard yelling "You just slammed him on his face. He's in pain".
The march began in Hyde Park before heading to Martin Place where the US consulate general is based. Picture: Jonathan NgSource:News Corp Australia
Protesters pass the New South Wales parliament building. Source:AAP
Many people had banners that read "I can't breathe" in reference to George Floyd's last words. Source:AAP
NSW Police on Tuesday said the professional standards command was investigating and the constable involved had been placed on restricted duties.
"We're all aware of incidents that have taken place in the United States over the past week and we're aware of the sensitivities around what's occurring overseas," Mr Willing told reporters on Tuesday.
"Am I concerned about what I'm seeing in the footage? Absolutely. But I'm equally concerned about others who may use the footage to inflame it and turn it into something it's not." Mr Willing said the constable had used a "leg sweep" during the arrest and the police investigation would examine whether the use of force was appropriate in the circumstances.
Tristan Field, a Gadigal man (the land much of Sydney is situated on) who spoke at the Black Lives Matter protest in Sydney on Tuesday evening, said he wasn't surprised by the Surry Hills incident. "When I was a kid I got harassed by the police. I remember what it was like to live in fear and I know what it's like to be scared that you might die," the 26-year-old told AAP.
Mr Field said Australians needed to know more about the history of indigenous deaths in custody "then we can worry about what's happening in the United States".
===
===
The bottom just fell out of social distancing in Victoria
For our free coronavirus pandemic coverage, learn more here.
After all we've been through, how could the dichotomous treatment of two different forms of social activity have so easily blasted away the foundations of social distancing over the weekend?
Just as Rye Pier was shut down because of concerns about social distancing, a mass protest with tens of thousands of people proceeded with, let's be realistic, little or no official response. How can this gaping double standard not erode community confidence in everything we have been told in recent weeks and months?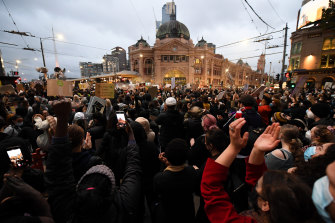 We have needed people broadly to maintain faith in the state of emergency and the far-reaching directions and restrictions that our Chief Health Officer and his deputies have imposed on us. When we see such disparate treatment of people under those very conditions, it undermines those efforts. They test the very basis and legitimacy of the emergency powers that continue to affect our lives, made worse when some are free to ignore them.
The mass protests in the CBD left the government, for the first time in its health response, looking decidedly unsure. Half-hearted exhortations by the Premier, senior ministers and Victoria Police towards the end of last week, that people not go to the protest, revealed unmistakably that politics was starting to compromise the health response.
What else are we to infer when we see a large-scale gathering conducted with impunity, albeit gestures towards social distancing that did little in such a congested area? On the other hand, we see rather small-scale activities, you might say easier targets, banned with the big stick of fines. Too many people at Rye Pier. Really?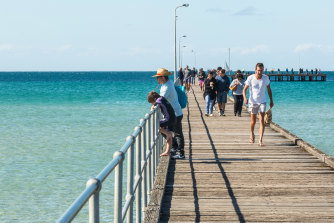 We will only know the true extent of the consequences of the protest over the next couple of weeks, but the damage has already been done. And that damage is to public confidence in the health and economic response.
Let's remember that the powers of the Health Minister and Chief Health Officer under the Public
Health and Wellbeing Act 2008 to impose far-reaching restrictions on the way we live, are
enormous.
Get our Morning & Evening Edition newsletters
The most important news, analysis and insights delivered to your inbox at the start and end of each day. Sign up to The Sydney Morning Herald's newsletter here and The Age's newsletter here.
Not only are those powers profound, but there is little anyone can do to test whether the justification for those powers exists other than to, say, initiate action in the Supreme Court of Victoria. Don't be surprised if that scenario materialises sometime soon.
In recent weeks and months, I have been generally supportive of the government's health response with some misgivings. But the events of recent days left me concerned that some people were getting a leave pass and being excused from service in a common cause we have all been asked to make sacrifices to uphold.
I should say at this point that whether you agree with the protests or not is beside the point. We need to do much more to address Indigenous disadvantage and most Australians want to see more done to close the gap, reduce Indigenous incarceration rates and generally make massive improvements in life outcomes for Indigenous Australians.
But this can't be the basis for enforcement of the state of emergency.
The government should have done at least two things last week. First, it should have tried to defend, as far as it could, the basis for the state of emergency and restrictions made under it by the Chief Health Officer and his deputies by going to the Supreme Court and seeking an injunction. True, it may not have stopped the protest itself, but it would have signalled a commitment to the justification for restrictions that all of us have been required to bear at an inestimable cost.
The second thing it should have done was make it clear through Victoria Police that as many people
who could practicably be fined for breaching social distancing requirements would be. Again, it is
obvious that Victoria Police would not be able to fine everybody in attendance at the protest.
But the message it sent out last week that only the organisers effectively would be fined creates
enormous problems.
This does not just relate to public confidence in the way Victoria Police is exercising its discretion. It may go to whether other people, exercising their freedoms in their own way, such as by re-opening businesses, can assert that fining them is discriminatory. A broad policy that it will not fine certain forms of activities, such as mass protests, may expose it not just to criticism, but potentially legal action that it is applying its discretionary policy in a discriminatory way.
It is not inconceivable that a person could argue that Victoria Police's policy potentially breaches its obligations under the Charter of Human Rights and Responsibilities Act 2006. Even if its policy on fines is not discriminatory, it certainly is unfair.
Remember, it's not about whether you agree with the protests. We all have the prerogative of exercising our basic freedoms in different ways. Someone's right to exercise that freedom in pursuit of recreational interests or work is not inferior to the right of someone else who wishes to exercise that right to protest. Both are subject to the law and should not be treated differently under social distancing. But last weekend, they were.
As a community, we have generally submitted to momentous encumbrances on our basic rights and freedoms. We have accepted these impositions in the cause of a common effort to overcome a deadly pandemic. It's important that the government and it senior health officers show we are all bound in the same way.
Author:
John Pesutto is a senior fellow at the School of Government at Melbourne University, and was Victoria's shadow attorney-general from 2014 to 2018.
===
Millions March Australia goes ahead as planned! SATURDAY 30 MAY, 2020
By The Crazz Files - 25. May 2020
PEOPLE OF AUSTRALIA!
Millions March Australia will go ahead as planned!
SATURDAY 30 MAY, 2020
If you want your basic human rights and the freedoms you were born with, now is the time to unite and be heard.
We DO NOT CONSENT to a false lockdown, self-isolating, social distancing, tracking apps, 5G being installed on mass during the lockdown, mandatory vaccinations, microchips and nanobots.
We vote NO CONFIDENCE in this fascist, tyrannical, treasonous government destroying our lives, our country and our livelihoods! All over a false pandemic based on a false disease and false tests.
Stand down, treasonous Australian Government, and be accountable for your failure to uphold the Australian Constitution.
LOCATIONS:
Sydney 30th May https://facebook.com/events/s/sydney-millions-march-wake-up-/906057833189810/?ti=icl
Canberra 30th May https://facebook.com/events/s/canberra-millions-march-wake-u/958437421266423/?ti=icl
Adelaide 30th May https://facebook.com/events/s/adelaide-millions-march-agains/250993889346448/?ti=icl
Melbourne 30th May https://facebook.com/events/s/melbourne-mmamv/1134393593590116/?ti=icl
Brisbane 30th May https://facebook.com/events/s/brisbane-wake-up-australia-mil/1246180592379619/?ti=icl
Perth 30th May https://facebook.com/events/s/perth-millions-march-wake-up-a/248125126443600/?ti=icl
Hobart 30th May https://facebook.com/events/s/millions-march-wake-up-austral/241846437150944/?ti=icl
(NOTA BENE: Be careful with fascistbook - create a new, non-specific account to get on it, that you can later delete.)
===
PREVIOUS UPDATES:
Riots & Lockdown - 4th Generation Warfare
•Jun 2, 2020
Could these protests turned riots and the virus lockdowns be part of an organized attempt at a revolution or insurrection? It looks like we're experiencing 4th Generation warfare with our enemies exploiting the gray zone.
References:
BET article: https://www.bet.com/news/national/202...
Stat news, COVID vaccine test subject had horrible reaction: https://www.statnews.com/2020/05/26/m...
Wa Po Meat packing plants & outbreaks: https://www.washingtonpost.com/busine...
Meat Packing plants, vulnerable populations: https://www.theglobeandmail.com/busin...
JBS Cargill deal: https://www.foodengineeringmag.com/ar...
Genovese DOJ: https://www.justice.gov/usao-sdny/pr/...
===
WAKE UP AUSTRALIA! Millions March Against Mandatory Vaccines
•May 30, 2020
Footage and Interviews from The Wake Up Australia Nation Wide Event.
Videos Available on https://www.topbuzz.com/profile_v2
Subscribe on Bitchute for a full range of videos https://www.bitchute.com/channel/skhC...
Videos also avaliable at https://archive.org/details/@wearecha...
===
MUST WATCH
I HAVE QUESTIONS
COVID-19 THE VIDEO THAT BROKE THE AUSTRALIAN INTERNET "#ihavequestions" presented by Jay Ross.
•Apr 23, 2020
COVID-19 - #ihavequestions is an investigation into the many questions surrounding Covid-19 - the role of WHO, Bill Gates, 5G and lockdown. Not a conspiracy theory, an investigation with facts, sources and data.
MUST WATCH BEFORE IT GETS DELETED
WE ASK:
02:18 - Question 1: Why are our freedoms expendble?
03:42 - What was Event 201
05:20 - Question 2: To Australian PM Morrison: Do you give a guarantee that there will be no ompulsary vacination of all Ausralians and that no compulsary igital certificates will be required to b issued before Australians will be allowed to travel and to come out of lockdown?
05:58 - Question 3: What is Corona Virus exatly?
07:02 - Question 4: There are 2 tests for Corona Virus?
08:43 - Question 5: How much Corona Virus is in my Body??
11:07 - Question 6: Where did Corona Virus start? Is it manmade? [N.B.: Author didn't have latest study from Australia yet]
12:47 - Question 7: Prof. Lieber from Harvard arrested running secret lab in Wuhan
14:17 - Question 8: What's all thos stuff about 5G? Is it crazy or true?
23:02 - Question 9: What role does Bill Gates have in all of this?
23:46 - Question 10: Bill Gates & the World Health Organization
26:09 - Question 11: Is the death rate of Covid-19 higher than the regular flu?
27:42 - Question 12: Lockdown cost vs. benefits - Does it save lives? What happene to our human rights?
28:29 - Question 13: I hought the virus was growing EXPONENTIALLY?
29:51 - Question 14: What about all those death in Italy?
30:49 - Question 15: Lockdown - cost vs bnefits. Human Right Charter gone?
36:05 - Question 16: Lockdown is it a sham?
40:35 - Question 17: No end to lockdown without vaccine?
53:09 - WE DEMAND TO KNOW FROM OUR GOVERNMENT:
Question 1: Who and how did this Corona Virus start?
Question 2: What role does Prof. Dr. Lieber and his secret Wuhan Lab play in this?
Question 3: What role did 5G play in this and what are the health impacts of 5G?
Question 4: When will lockdown end or is it to be used as Mass Control in the future?
Question 5: Will those who created false HYSTERIA - Media, Government etc. - be held to account??
FINAL QUESTION: Am I allowed anymore to ask questions in my FREE society?
---
IDIOTS GUIDE TO DICTATORSHIP:
Step 1: "Calamity is coming."
Step 2: We must do A, B, C to stop it.
Step 3: The "calamity" didn't happen, because you did Ab. B, C (it was never going to happen anyway!)
Step 4: That justifies to continue A, B, C to stop the fictional "calamity" from returning.
===
Australian anti-vaxxers label Covid-19 a 'scam' and break distancing rules at anti-5G protests
Police say those in breach of Covid-19 directions at Sydney, Brisbane and Melbourne rallies face fines of $1,652 each
By Australian Associated Press (beware MSM!) -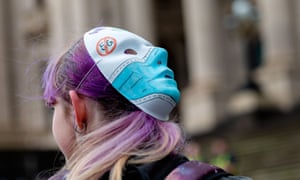 A protester against coronavirus restrictions in Melbourne. Hundreds defied Covid-19 social distancing measures at rallies in Melbourne, Sydney and Brisbane. Photograph: Speed Media/REX/Shutterstock
Hundreds of anti-vaccination protesters have defied social distancing measures at rallies in Sydney, Brisbane and Melbourne.
Protesters claiming the Covid-19 pandemic was a "scam" gathered at the Royal Botanic Gardens in Melbourne on Saturday, and carried signs declaring they were against vaccines and 5G technology.
Their placards claimed "5G = communism", "Covid 1984" and "our ignorance is their strength".
They booed police – clad in gloves and face masks – who warned the crowd that they were breaching social distancing rules designed to slow the spread of coronavirus.
In a statement, police said those found in breach of Covid-19 directions faced fines of $1,652 each.
In Sydney, up to 500 protesters voiced conspiracy theories regarding not only vaccination but also 5G telecommunication networks, fluoride and large pharmaceutical corporations.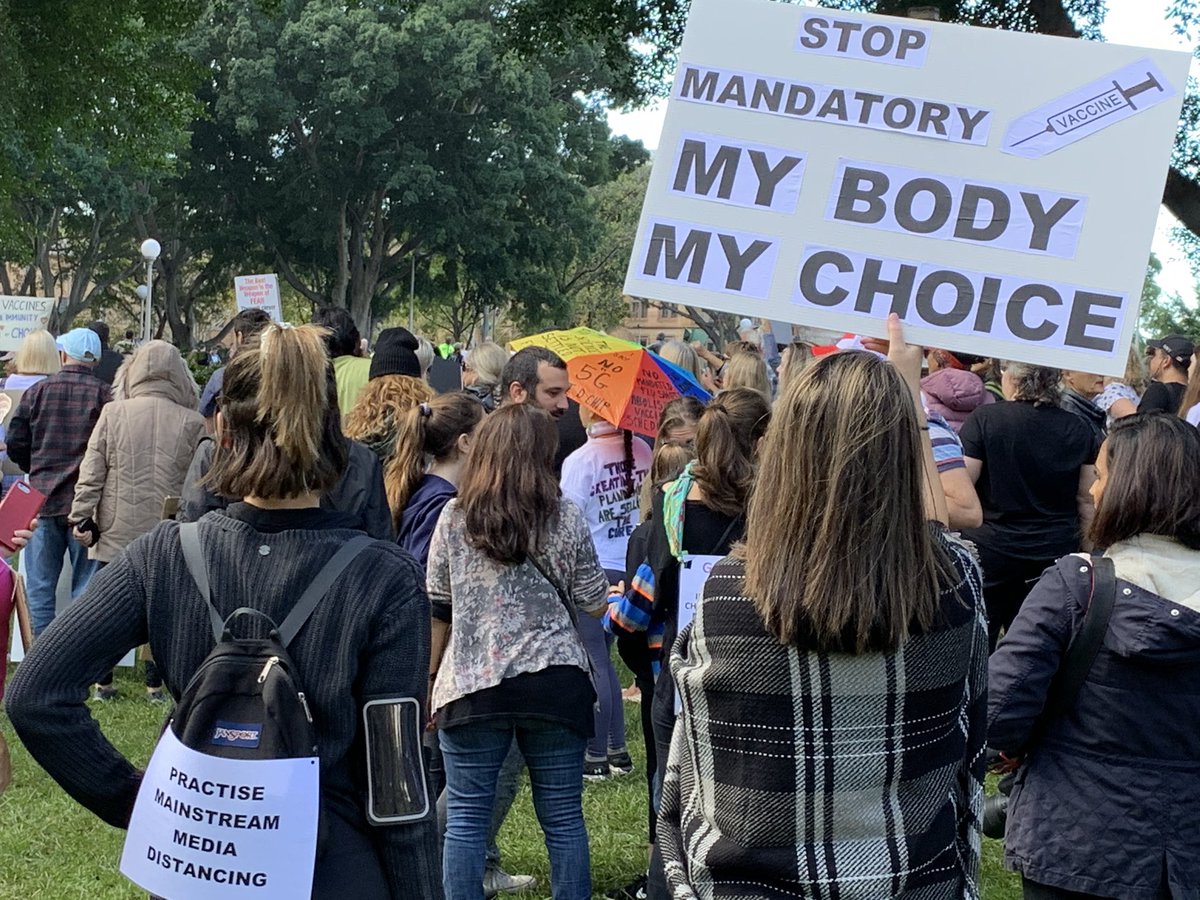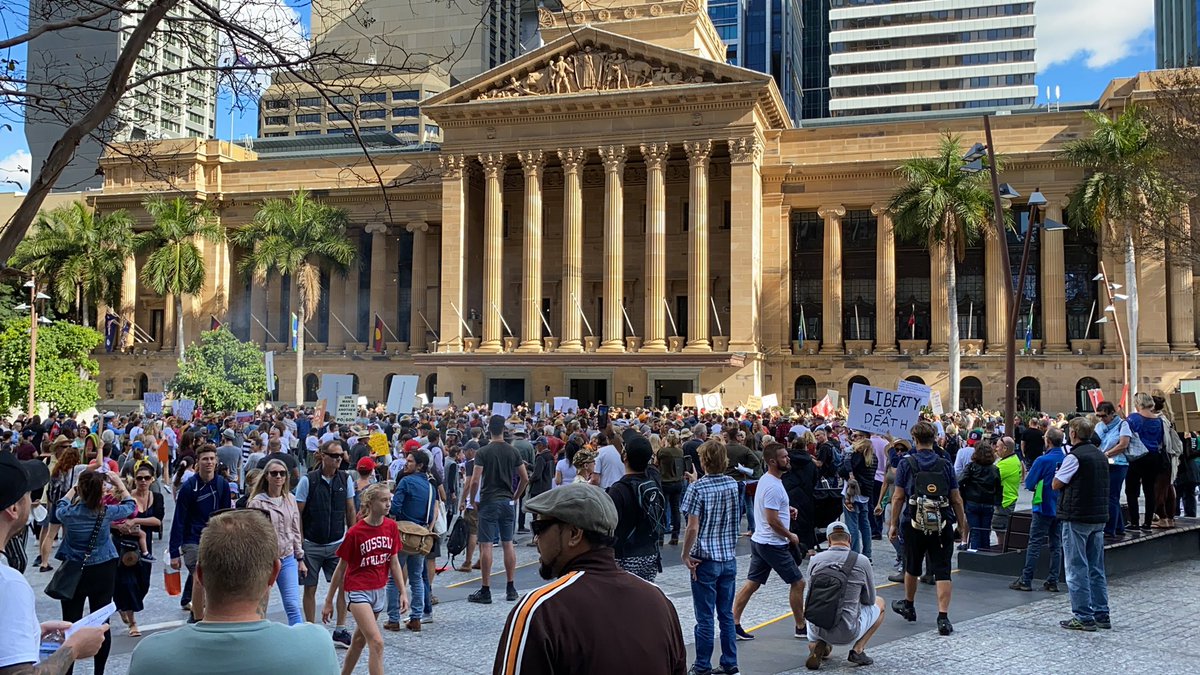 The group convened at Hyde Park in the CBD before holding a singalong of anti-vaccination songs and walking to NSW Parliament House.
They chanted "freedom of choice" and "my body, my choice" on the march, with some attempting to raise the spectre of a "new world order".
The walk passed without incident or police intervention.
When asked about the protest, Victoria's chief health officer, Brett Sutton, said "there's no message that can get through to people who have no belief in science".
"There's probably no reaching them," he earlier told reporters.
===
France is still in denial about racism and police brutality
The fight to break the French state's wall of denial and indifference about radicalised police brutality continues.
By Rokhaya Diallo -
"George Floyd and my little brother died in exactly the same way." These are the words of Assa Traore, whose brother, Adama, died in the custody of French police in a Paris suburb in July 2016.
Traore, a 24-year-old Black Frenchman, was apprehended by three gendarmes following a dispute over an identity check. He lost consciousness in their vehicle and died at a nearby police station. He was still handcuffed when paramedics arrived. One of the three arresting officers told investigators that Adama had been pinned down with their combined body weight after his arrest.
Ever since his untimely death, Traore's grieving family has been fighting for justice. They launched petitions, organised protests, and commissioned private autopsies to discover what caused a perfectly healthy young man to suddenly stop breathing a few hours after being arrested over a trivial matter. Despite their efforts, however, they did not get any satisfactory answers from the authorities. Last month, French medical experts exonerated the three police officers once again, dismissing a medical report commissioned by the young man's family that said he had died of asphyxiation. None of the arresting officers ever faced any charges over his death. They are still employed by the same police force. Some members of their brigade even received commendations for the role they played in suppressing the protests that followed Traore's death.
George Floyd's brutal murder at the hands of the Minneapolis police, and the widespread protests that followed, magnified attention on Traore's death and renewed calls for the French state to address racism and brutality within the police force.
When the Justice and Truth for Adama committee asked people to take to the streets of Paris to protest against racist police brutality in France and across the world - and to once again demand justice for Adama Traore - 23,000 people (60,000 according to the rally's organisers) answered their call.
"Today we are not just talking about the fight of the Traore family. It is the fight for everyone. When we fight for George Floyd, we fight for Adama Traore," Adama's sister said at the June 2 protest.
"What is happening in the United States is an echo of what is happening in France," she added.
The landmark march - the largest such protest in the country's recent history - demonstrated clearly that a large section of French society wants the security forces to be held accountable for their violent and discriminatory actions and policies. Nevertheless, the French state responded to this growing call for action with hostility and denial.
The authorities not only tried to ban the protest due to the coronavirus pandemic, but also expressed their sympathy for the "pain" police officers must be feeling as a result of the accusations and protests.
In a letter to the 27,500 law enforcers working in Paris, the city's police chief, Didier Lallement, wrote that he sympathises with the "pain" officers must feel as they face "accusations of violence and racism, repeated endlessly by social networks and certain activist groups". The Paris police force "is neither violent, nor racist: it acts within the framework of the right to liberty for all," he added.
Lallement's letter drew anger and controversy, but it was in no way an outlier in the authorities' response to the accusations of institutionalised racism and police brutality in France.
Just a few days before the killing of George Floyd, French-Algerian actress and singer Camelia Jordana had publicly condemned racialised police brutality in the country.
Speaking on a talk show on France 2 television, the 27-year-old actress said, "Men and women who work in the suburbs get massacred for no other reason than the colour of their skin. It's a fact."
"There are thousands of people who do not feel safe in front of a policeman in France. And I am one of them," she added.
For many in France, and especially for visible minorities, Jordana's words were nothing but a statement of fact. But for the French authorities, they were an attack on the very core of the French Republic.
As police unions across the country called the state to take legal action against Jordana, a Cesar Award winner, for defaming the police force, Interior Minister Christophe Castaner joined the conversation and declared, "the freedom of public debate does not allow everything and anything to be said". "What she said is false and unfair," he added, "we will not allow the honour of the Republic to be tarnished in this way".
The minister's assertion that "not everything and anything can be publicly said in France" was an unexpected attack on free speech in a country that takes pride in its centuries-old commitment to freedom of expression. But Castaner's words did not come as a surprise to anyone who is familiar with the French state's sustained efforts to silence any public figure who dares to question the misconception that French security forces treat all of the country's citizens equally. It was only in March 2019, after all, that President Emmanuel Macron told French people "do not speak of repression or police violence; such words are unacceptable in a state under the rule of law."
It has long been established, through countless research papers, the state's own statistics and well-documented experiences of minority communities, however, that non-white and/or lower-income populations in France are subject to disproportionate police attention and violence.
In 1999, the so-called "country of human rights" became the first European Union state to be convicted of torture by the Strasbourg-based European Court of Human Rights, for the violent and sexually charged abuse of a young man in police custody. The victim, Ahmed Selmouni, was a French citizen of North African origin.
In 2012, Human Rights Watch argued in a 55-page report that "French police are using overly broad powers to conduct unwarranted and abusive identity checks on black and Arab young men and boys".
"Minority youth, including children as young as 13, are subjected to frequent stops involving lengthy questioning, invasive body pat-downs, and the search of personal belongings," the international rights group added. "These arbitrary stops can take place even in the absence of any indication of wrongdoing."
In 2015, the Court of Appeal of Paris sanctioned the French state for allowing security forces to conduct arbitrary identity checks on citizens, based solely on their physical features. The state applied to the Court of Cassation to reverse the judgement, and according to the official documents obtained and published by Mediapart, it argued that the police force is legitimately conducting a disproportionate number of identity checks on Black and Arab men because they are "more likely to be foreigners and therefore undocumented".
Despite the state's efforts to legitimise the racist actions of security forces, however, the Court of Cassation confirmed the conviction, underlining the fact that race-based identity checks are a daily reality in France, regularly condemned by international, European and domestic institutions.
ACAT, an anti-torture NGO, meanwhile, found in its investigation into the use of force by law enforcement officials in France that "visible minorities" constitute "a significant proportion of victims ... particularly ... concerning deaths".
In 2016, the United Nations Committee against Torture also criticised France for "the excessive use of force by police officials which, in certain cases, resulted in serious injuries or deaths".
In the past few months, many more discriminatory and violent practices of French police officers were made public.
In April, StreetPress revealed the existence of a private Facebook group that has 8,000 members, in which police officers regularly shared sexist and racist content, and mocked victims of police violence.
In May, the Defender of Rights, the administrative authority in charge of combating discrimination in France, published a damning report accusing the Paris police of "systematic discrimination" against minority youths.
Just last week, Mediapart revealed that a Black police officer reported some of his colleagues to their superiors last December for participating in a WhatsApp group in which racist, white supremacist, sexist and homophobic messages were shared. Five months later, all the accused officers are reportedly still on the job.
The discriminatory and violent actions of the French police make up a long list. French security forces may not be using firearms as widely and openly as their American counterparts, but this lack of firepower rarely prevents them from inflicting deadly violence on members of minority communities.
In France, most of the deaths in police custody in recent years were caused by the obstruction of the suspects' airways. In 2007, Lamine Dieng died of asphyxiation in a police van. In 2008, Hakim Ajimi lost his life after two police officers throttled him and compressed his chest. In 2015, Amadou Koume died of asphyxiation after being arrested in a bar. A year later, Adama Traore died under the weight of three gendarmes. All of the deceased had one thing in common other than the way they died: An Arabic or African-sounding name.
On June 8, following the "Justice for Adama" protests in Paris, the French government finally announced that police will no longer be able to use chokeholds when arresting people.
Interior Minister Castaner said the use of chokeholds was a "dangerous method" and will no longer be taught in police training.
Contradicting his recent assertion that Camelia Jordana's statement about police brutality in France was "false and unfair", he also claimed that he now hears the "calls against hatred" in his country. "Racism has no place in our society, not in our Republic," he added, without a hint of irony.
The government's apparent about-turn regarding the use of chokeholds proves that widespread public anger and protests can succeed in breaking the French state's wall of denial and indifference about radicalised police brutality in the country.
However, this is just the beginning.
Activists, NGOs, international institutions and courts have long been presenting the French state with ample evidence of the misdeeds of its police forces. The fact that it refused to take action, and even denied the existence of a problem, for so many years indicates that it is not only complacent about but also tacitly supportive of the violence French security forces inflict on minority communities.
Moreover, the state's ongoing attempts to silence public figures like Jordana who dare to speak of the abuse Black and Brown bodies suffer at the hands of French police officers, and repeated claims that "racism has no place in France" show that it is not yet ready to accept the gravity of the problem.
To end police brutality in France for good, deliver justice for Adama, and ensure all citizens of France are treated according to the country's guiding principles of "liberty, equality, fraternity", the fight must go on.
---
AUTHOR:
Rokhaya Diallo - is a French journalist, writer and filmmaker.
===
Czech protest movement to demonstrate against government handling of coronavirus crisis
The Million Moments for Democracy group has a protest planned for early June in Old Town Square; particpants are asked to respect social distancing
Prague, May 28 (CTK) – The Million Moments for Democracy group will stage a protest march from Prague's Old Town Square to the Government Office seat on June 9 to show its disapproval of the government's behavior not only during the recent coronavirus epidemic it said in a press release yesterday.
During the national state of emergency from mid-March to mid-May, the cabinet stirred up chaos, curtailed citizens' rights, and transgressed its powers, Million Moments wrote.
Since 2018, Million Moments has been campaigning for ANO leader Andrej Babis's resignation as the Czech prime minister. It has collected signatures and staged a series of demonstrations, the biggest of which, held in Prague last June, was attended by about 250,000 people and became the biggest protest rally in the country since the anti-communist revolution in 1989.
During the coronavirus crisis, it turned out that the government representatives put their own interests above the public interests, Million Moments wrote.
"Out of the emergency decisions, the most problematic was the insufficient economic support for people and firms, the dubious government-organized purchases and the support provided to Chinese firms at the cost of Czech firms," the organization said.
It continued to say that the government failed to present any plans for how to face the upcoming economic crisis or a possible second wave of the epidemic.
During the epidemic, the government attempted to go beyond the framework of democracy by proposing problematic bills, the critics continue, referring to "a bill aimed to prevent the identification of real owners of trust funds and a bill aimed to legalize the strange purchases made by the Health Ministry", among others.
Furthermore, Million Moments criticized the recent election of new members of the Council of the Czech Television (CT), a public broadcaster, by the Chamber of Deputies.
"With the choice of the new CT Council members we are watching the decline of another institution aimed to protect the independence of media," Million Moments wrote, reacting to Wednesday's election of economist Hana Lipovska, journalist Pavel Matocha, and moderator Lubomir Vesely, a result which a part of the opposition called a threat to CT's independence.
The planned protest march will start in Prague's Old Town Square on June 9, 18:00. The participants are to silently head for the Government Office seat across the Vltava River.
Protesters on Letna Plain, June 2019
"The burning silence will be followed by a loud asking of questions outside the Government Office," the organizers wrote, calling on the participants to wear face masks and keep at a two-meter distance from each other as preventive measures in the wake of the coronavirus epidemic.
March 1, 2020: Million Moments for Democracy marches through Prague via Raymond Johnston
===
Lockdown Protests
The Great Awakening WorldWide
Compilation May 2020
•May 9, 2020
===
Dr. Darrell Wolfe: Goverment works for the Elite. They always have!
•May 11, 2020
Dr. Darrell Wolfe Ac. PhD. DNM. DHS. has 40 years of experience in natural medicine as a medical intuitive and is known as the 'Doc of Detox'. He is a Doctor of Natural Medicine (DNM) and Doctor of Humanitarian Services (DHS), certified with the Board of Integrative Medicine*.
===
#GeorgeOrwell #ConspiracyTheory #Covid19
GEORGE ORWELL ROLLING OVER IN HIS GRAVE - b.w.m.p.
•May 15, 2020
===
ROCCO GALATI - STÉPHANE BLAIS - COVID-19 AND GOVERNMENT ABUSES
•May 27, 2020
Discussion entre Rocco Galati et Stéphane Blais à propos de la crise du COVID-19 et du viol des droits constitutionnels par les gouvernements. Discussion between Rocco Galati and Stephane Blais about COVID-19 and the violation of our constitutionnal rights by the governments. POUR SUPPORTER LA FONDATION POUR LA PROTECTION DES LIBERTÉS CITOYENNES / THANK YOU FOR SUPPORTING THE CITIZEN LIBERTIES PROTECTION FONDATION https://fpplc.org
===
WATCH WHAT YOU ARE UP AGAINST
"It Is Destined To Happen This Way"
[ EXPOSED BY INSIDER ]
•May 21, 2020