UPDATE 24. March 2020: "TRAVEL PAPERS" AND THE PANDEMIC PATRIOT ACT 2.0
RESIST: NOBODY CAN FORCE YOU TO HAVE A MOBILE PHONE - ESPECIALLY NOT A SMARTPHONE !
Italy: Only 12% of "Covid19 deaths" list Covid19 as cause
Report shows up to 88% of Italy's alleged Covid19 deaths could be misattributed
By OffG - 23. March 2020
Citing this report (in English here), Professor Walter Ricciardi, scientific adviser to Italy's minister of health said:
The way in which we code deaths in our country is very generous in the sense that all the people who die in hospitals with the coronavirus are deemed to be dying of the coronavirus […] On re-evaluation by the National Institute of Health, only 12 per cent of death certificates have shown a direct causality from coronavirus, while 88 per cent of patients who have died have at least one pre-morbidity – many had two or three,"
This has been reported widely, it was even in The Telegraph, and yet no one seems to be engaging with it.
The president of the Italian Civil Protection Service actually went out of his way to remind people of the nature of Italy's fatality figures in a morning briefing on 20/03:
I want you to remember these people died WITH the coronavirus and not FROM the coronavirus"
What does this actually mean?
It means that the Italian death toll figures could have been artificially inflated by up to 88%. If true, this would mean the total number of Italians who have actually died of Covid19 could be as low as ~700. Which would bring Italy, currently a statistical outlier in terms of Covid19 fatalities, well in line with the rest of the world.
It means thousands of deaths currently widely attributed to Covid19, and being used to justify the introduction of measures equating to medical martial law, may not have died of covid19 at all but of their serious chronic co-morbidity (cancer, heart disease etc.).
This statistic is not a secret, or in any way controversial, it was in The Telegraph after all, but people seem to be ignoring it, or reading around it, or perhaps simply not understanding it.
We reported on these statistics a few days ago, and many people who should know better simply reacted to the headline without either reading the actual article or understanding the statistics.
Given the bill that is having its second reading in the UK parliament today, it is important this information is spread widely and quickly.
This information was compiled with the assistance of the Swiss Propaganda Research group
===
MUST WATCH
Bill Gates Call For Global Depopulation
•Mar 22, 2020
Bill Gates Call For Global Depopulation
===
UPDATE:
"TRAVEL PAPERS" AND THE PANDEMIC PATRIOT ACT 2.0
By Daisy Luther - 24. March 2020
Did you ever think we'd reach the point in the United States where you had to have papers to freely travel from one place to another? It appears we're at the point.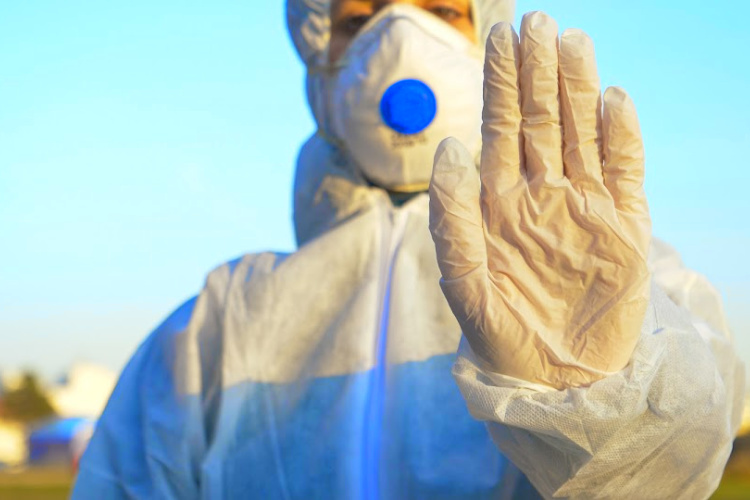 THE MTA ISSUED "TRAVEL PAPERS" TO THEIR WORKERS
On March 17th, a few days before New York issued a shelter in place order, the Metropolitan Transportation Authority issued "travel papers" to their employees to prepare for a potential coronavirus curfew. The NY Daily News reports:
If non-emergency travel is restricted, workers can show law enforcement officials the letter if they're stopped on the way to work.

"This letter along with current New York CIty Transit identification identifies this individual as an essential employee who is required to travel during the curfew imposed due to the Coronavirus emergency," states the letter, which is signed by the Metropolitan Transportation Authority's Police Department's acting chief Joseph McGrann. "Please give this individual due consideration during this crisis."

MTA spokeswoman Abbey Collins said the letter was distributed on Monday to a "limited number of NYCT bus employees living in New Jersey" because the state's Gov. Murphy suggested imposing a statewide curfew between 8 p.m. and 5 a.m. (source)
Clearly, the wheels have been in motion for several days. And it's not just the MTA.
YOUR PAPERS, PLEASE.
For everyone who thought the article about the Lockdown of America was a "hysterical overstatement" and that they could still do whatever they wanted because it wasn't really being enforced, what are you thinking now that "travel papers" are being handed out? To me, this sounds like the lockdowns I wrote of yesterday were just the first incremental step toward a society that nobody hopes to see.
Yesterday, readers sent me photos of "travel papers" provided to them by employers so they could get to and from work. These are employees who work in industries like healthcare, pharmacies, and foodservice, as well as those who work in the production, transport, and sales of essential supplies.
One reader wrote, "We were told to show these if we got stopped on the way to or from work and that if the authorities gave us any trouble, to not argue and just go back home."
Here are some of the papers that people sent. Identifying information has been redacted.
Papers that people sent were from Pennsylvania, New York, Arizona, Michigan, North Carolina, Kansas, New Jersey, West Virginia, Virginia, Oregon, Florida, Louisiana, and Ohio. Industries mentioned in the papers were trucking, grocery stores, medical clinics, hospitals, nursing homes, city transit workers, railroads, food production plants, pharmacies, gas stations, stores like Target and Walmart, and automotive repair facilities.
Most people were given their papers on Friday or Saturday and told they'd need them to get to and from work starting the week ahead.
I wonder who's going to be checking your "travel papers." Will it be the local PD? The National Guard? The military? Maybe it'll be all those TSA agents who are currently out of work but already accustomed to molesting innocent travelers.
WHAT DOES THIS MEAN FOR THOSE TOLD THEY'D BE ABLE TO GO TO THE STORE?
We've been repeatedly told during task force press conferences that nobody needs to worry about buying extra supplies because the stores will remain open. We were chastised about stocking up and "hoarding" supplies. But if you need travel papers just to get to work, how will a person get to the store when they need to pick up some groceries? Will these papers only be required during certain hours?
It's easy to prove you just went to the store when you have a bag of groceries in hand, but how do you prove you are going to the store? Will they just begin distributing the food to us as opposed to allowing people to shop for their own food?
A little clarity and less subterfuge would go a lot further toward preventing concern that we're about to go full Wuhan here in America.
If I didn't have supplies already, I would head to the store today and get enough for a couple of extra weeks at the very least. Here are some ideas for finding supplies amidst the picked-over inventory that remains.
So, what happens if you get caught without your papers? I'm glad you asked.
IT SEEMS LIKE THE DOJ IS ITCHING TO SUSPEND THE CONSTITUTION.
At this point, the "Department of Justice" sounds like one of those other phrases the government uses to mean the complete opposite. Like the "Patriot Act" which is as far from patriotic as it gets.
And speaking of the Patriot Act, the government is now introducing what I'd like to dub the Pandemic Patriot Act 2.0.
The DoJ has secretly asked Congress to draft legislation allowing them to indefinitely detain people without due process during the coronavirus pandemic. Because who doesn't want to add a little spice to our economic crisis with the added threat of indefinite detention?
Documents reviewed by POLITICO detail the department's requests to lawmakers on a host of topics, including the statute of limitations, asylum and the way court hearings are conducted. POLITICO also reviewed and previously reported on documents seeking the authority to extend deadlines on merger reviews and prosecutions…

…In one of the documents, the department proposed that Congress grant the attorney general power to ask the chief judge of any district court to pause court proceedings "whenever the district court is fully or partially closed by virtue of any natural disaster, civil disobedience, or other emergency situation."

The proposal would also grant those top judges broad authority to pause court proceedings during emergencies. It would apply to "any statutes or rules of procedure otherwise affecting pre-arrest, post-arrest, pre-trial, trial, and post-trial procedures in criminal and juvenile proceedings and all civil process and proceedings," according to draft legislative language the department shared with Congress. In making the case for the change, the DOJ document wrote that individual judges can currently pause proceedings during emergencies, but that their proposal would make sure all judges in any particular district could handle emergencies "in a consistent manner." (source)
What the heck are "pre-arrest" procedures, anyway? Is that the part where government investigators go and set someone up to commit a crime like all those "bombing plots" the FBI keeps saving us from?
I wouldn't be surprised to see another 300-page legislation like the original Patriot Act that was rolled out just weeks after 911, giving us the TSA, indefinite detention, and all sorts of other dystopian nonsense.
NEVER LET A SERIOUS CRISIS GO TO WASTE.
In the infamous words of Rahm Emmanuel, the former mayor of Chicago, "You never let a serious crisis go to waste. And what I mean by that it's an opportunity to do things you think you could not do before."
It looks like the government is taking those words to heart with travel papers and new draconian laws.
Since I wrote the article about America locking down yesterday, more states have joined in. Now New York, California, Illinois, Connecticut, and New Jersey are all under restriction.
Is your state coming soon? Are these lockdowns being rolled out incrementally, starting out gently (sure you can walk your dog!) and then moving on to the point where you can't leave your house without "travel papers?"
So far, 2020 has brought us an out-of-control deadly pandemic, an economic collapse, statewide lockdowns, and now travel papers and a potential new law to eradicate the Fifth Amendment.
I hesitate to ask what's next.
Author:
Daisy Luther writes about current events, preparedness, frugality, voluntaryism, and the pursuit of liberty on her website, The Organic Prepper. She is widely republished across alternative media and she curates all the most important news links on her aggregate site, PreppersDailyNews.com. Daisy is the best-selling author of 4 books and runs a small digital publishing company. You can find her on Facebook, Pinterest, and Twitter.
===
Coronavirus Could Infect Privacy And Civil Liberties Forever
By Simon Chandler - 23. March
Coronavirus has infected more than just individuals and their bodies. It's also infected society, which is adapting drastically in order to reduce the number of lives the COVID-19 pandemic claims. Not only are governments adopting new economic and public health measures to fight the coronavirus and its impact, but they're harnessing big data in ways that, while potentially saving lives, will also reduce our privacy and civil liberties.
From a technological perspective, the coronavirus pandemic is one massive testbed for surveillance capitalism. More specifically, it's a testbed for new, much more large-scale forms of surveillance. Already, governments in Italy, Germany, Austria, China, South Korea and Taiwan have begun analysing smartphone data so as to determine to what extent populations are really locking themselves down at home. Meanwhile, governments in the UK and the US are very close to rolling out similar surveillance measures, all in the effort to ensure that policies of mass behaviour modification are successful.
Given the severe threat the coronavirus poses, such measures are arguably justifiable. When a government advises people to stay at home, it wants to know whether such advice is being heeded. If it learns that too many people are still roaming around outside, it may be necessary to move from informal guidelines to legal stipulations. And so on.
Essentially, big data on personal behaviour is an extremely effective way of determining the effects and consequences (or lack thereof) of policies. And because pandemics are likely to become more common in the future, the world's governments may contend that it's necessary to keep such surveillance procedures and infrastructure in place.
Perhaps health is more important than privacy and civil liberties. Obviously, you'd have absolutely no civil liberties, freedoms, or powers if you were deceased. However, the surveillance measures now being imposed on national populations risk permanently altering how much privacy and freedom we have as individuals. And at this early stage in the life of the coronavirus, it's not clear or transparent that the health benefits they provide (as opposed to isolation and testing policies on their own) outweigh the price we'd have to pay in terms of civil liberties.
"We could so easily end up in a situation where we empower local, state or federal government to take measures in response to this pandemic that fundamentally change the scope of American civil rights," said Albert Fox Cahn of the Surveillance Technology Oversight Project, speaking to The New York Times.
In the UK, where the British government is reportedly planning to use anonymised mobile data to track movements, privacy groups are concerned about the possibility of such measures decreasing personal freedom and enabling authoritarianism.
"The public needs to trust phone networks at this time, especially to seek health advice and social support. It can be very hard to anonymise location data and so the government should be radically transparent about any tracking if it is to maintain public trust," Big Brother Watch's Silkie Carlo told The Guardian, amid reports that the UK government was negotiating in secret with mobile operators.
Such government activity may have set in motion a paradigm shift in how nations prioritise and conceptualise personal freedom. Because there are already prominent researchers and experts speaking in favour of the use of mobile data, at least when employed at an 'anonymised' level.
"There's always a tendency to think about the tracking of individuals but actually, in practice, that's not what people are interested in doing," said UCL's James Cheshire, a geographic information professor also speaking to The Guardian. "They want to look at the general activity levels."
But even the surveillance of general activity levels is harmful to privacy and civil liberties. Firstly, data on general activities and activity levels will still enhance the ability of governments to manipulate and control populations, and this may not always be desirable (at the very least, a government telling you how to act usually reduces your input into your own behaviour). Secondly, it may enable mission creep, providing one slippery step towards even more invasive forms of data gathering and surveillance.
More generally, the coronavirus pandemic brings another trend that could potentially impact privacy and civil liberties long term. Namely, surveillance capitalist corporations such as Facebook, Google and Microsoft have assumed a much greater 'public service' role in the wake of COVID-19's dissemination throughout the globe. And by increasingly acting like public services (that operate for private profit), they'll potentially increase not only their reach, but their respective abilities to extract and exploit personal data.
For example, Facebook today announced two initiatives related to using its Messenger app in order to communicate public health information. The first involves the social media giant connecting "government health organizations and UN health agencies with [Facebook's] developer partners," who will help said agencies use Messenger to share COVID-19 info with the public. Likewise, the second initiative will see Facebook organise a hackathon aimed at developing solutions "to issues related to the coronavirus such as social distancing and access to accurate information." Once again, these solutions revolve around the use of Messenger.
Of course, there's nothing wrong with offering genuine help to those confronting a serious public health crisis. The thing is, Facebook is also capitalising on the coronavirus pandemic by pushing to increase the use of its Messenger app. If it can get UN health agencies and other health bodies to use Messenger, it will–by extension–get more members of the public to use Messenger. In turn, this means more data to mine and more people to target with ads.
More broadly, acting like a public service also means greater legitimacy, prominence and priority for what Facebook and other big tech companies do normally, when there isn't a life-threatening pandemic sweeping the globe. And increasingly, what such companies have been doing is harvesting more and more of our data in a way that ultimately erodes our personal autonomy and agency, all for the purposes of nudging us towards buying more products (or towards voting for this or that political candidate).
Prior to the coronavirus outbreak, Facebook as well as other Big Tech companies were at the centre of an important political debate. Congress had already been discussing how to regulate the FAANGs of this world for several years now, while certain Democratic presidential candidates have debating how they'd regulate or even break up the likes of Facebook. But now, Facebook and its surveillance capitalist rivals can increasingly point to the 'important' work they've been doing to protect the world's population.
"Don't over-regulate us or break us up," they might say, "because only we have the scale to mitigate the dangers inherent to globalization and large-scale connectivity." In fact, Mark Zuckerberg has made this argument before: last year, he told French TV that Facebook's size helps it to monitor and police content better than any smaller rival.
Back in February, Facebook sent the European Commission proposals for how it might be regulated. Unsurprisingly, these were denounced at the time for being regulations the social network already meets. Still, by cooperating and helping so readily with the fight against the coronavirus, Facebook and other big tech companies may be rewarded with a regulatory regime that's more favourable to them than it might have otherwise been.
And in conjunction with the move towards mass data surveillance by the state, the rising prominence and power of the FAANGs could end up by squeezing individual privacy and autonomy even further. So if the coronavirus weren't already scary enough, its potential ramifications for privacy and civil liberties make it even scarier.
Author:
Simon Chandler - I'm a London-based tech journalist with numerous years of experience covering emerging technologies and how they're changing the global economy and society more generally. In particular, I focus on such areas of emergent tech as artificial intelligence, social media, VR and AR, the internet of things, cryptocurrency, big data, quantum computing, cloud computing, as well as anything else that promises to disrupt how people live and work. Over the years, I've explored the implications of such technology for the likes of Wired, TechCrunch, The Verge, The Daily Dot, The Sun, VentureBeat, ComputerWeekly, and TechRadar, among others. And given that my writing considers the wider implications of tech, I'm also no stranger to covering political and social issues.
===
Why Did Hundreds Of CEOs Resign Just Before The World Started Going Absolutely Crazy?
By Michael Snyder - 24. March 2020
In the months prior to the most ferocious stock market crash in history and the eruption of the biggest public health crisis of our generation, we witnessed the biggest exodus of corporate CEOs that we have ever seen. And as you will see below, corporate insiders also sold off billions of dollars worth of shares in their own companies just before the stock market imploded. In life, timing can be everything, and sometimes people simply get lucky. But it does seem odd that so many among the corporate elite would be so exceedingly "lucky" all at the same time. In this article I am not claiming to know the motivations of any of these individuals, but I am pointing out certain patterns that I believe are worth investigating.
One financial publication is using the phrase "the great CEO exodus" to describe the phenomenon that we have been witnessing. It all started last year when chief executives started resigning in numbers unlike anything that we have ever seen before. The following was published by NBC News last November…
Chief executives are leaving in record numbers this year, with more than 1,332 stepping aside in the period from January through the end of October, according to new data released on Wednesday. While it's not unusual to see CEOs fleeing in the middle of a recession, it is noteworthy to see such a rash of executive exits amid robust corporate earnings and record stock market highs.

Last month, 172 chief executives left their jobs, according to executive placement firm Challenger, Gray & Christmas. It's the highest monthly number on record, and the year-to-date total outpaces even the wave of executive exits during the financial crisis.
By the end of the year, an all-time record high 1,480 CEOs had left their posts.
But to most people it seemed like the good times were still rolling at the end of 2019. Corporate profits were rising and the stock market was setting record high after record high.
Yes, there were lots of signs that the global economy was really slowing down, but most experts were not forecasting an imminent recession.
So why did so many chief executives suddenly decide that it was time to move on?
The following are just a few of the big name CEOs that chose to step down in 2019…
Dennis Muilenburg — Boeing
United Airlines — Oscar Munoz
Alphabet — Larry Page
Gap — Art Peck
McDonald's — Steve Easterbrook
Wells Fargo — Tim Sloan
Under Armour — Kevin Plank
PG&E — Geisha Williams
Kraft Heinz — Bernardo Hees
HP — Dion Weisler
Bed, Bath & Beyond — Steven Temares
Warner Bros. — Kevin Tsujihara
Best Buy — Hubert Joly
New York Post — Jesse Angelo
Colgate-Palmolive — Ian Cook
MetLife — Steven Kandarian
eBay — Devin Wenig
Nike — Mark Parker
Of course the mass exodus of chief executives did not end there.
In fact, a whopping 219 CEOs stepped down during the month of January 2020 alone.
By then, it was starting to become clear that the coronavirus that was ripping through China could potentially become a major global pandemic, and I certainly can understand why many among the corporate elite would choose to abandon ship at that moment.
Some of these CEOs have made absolutely absurd salaries for many years, and it is much easier to take the money and run than it is to stick around and steer a major corporation through the most difficult global crisis that any of us have ever experienced.
The following are just a few of the well known CEOs that have resigned so far in 2020…
Bob Iger, CEO of Disney
Ginni Rometty, CEO of IBM
Harley-Davidson CEO Matt Levatich
T-Mobile's CEO John Legere
LinkedIn CEO Jeff Weiner
Mastercard CEO Ajay Banga
Keith Block, co-CEO of Salesforce
Tidjane Thiam, CEO of Credit Suisse
Hulu CEO Randy Freer
It is important for me to say that I do not have any special insight into the personal motivations of any of these individuals, and every situation is different.
But I do think that it is quite strange that we have seen such an unprecedented corporate exodus at such a critical moment in our history.
Meanwhile, top corporate executives were dumping billions of dollars worth of shares in their own companies just before the market completely cratered. The following comes from the Wall Street Journal…
Top executives at U.S.-traded companies sold a total of roughly $9.2 billion in shares of their own companies between the start of February and the end of last week, a Wall Street Journal analysis shows.

The selling saved the executives—including many in the financial industry—potential losses totaling $1.9 billion, according to the analysis, as the S&P 500 stock index plunged about 30% from its peak on Feb. 19 through the close of trading March 20.
In the stock market, you only make money if you get out in time, and many among the corporate elite seem to have impeccable timing.
Perhaps they just got really lucky. Or perhaps they were reading my articles and understood that COVID-19 was going to cause the global economy to shut down. In any event, things worked out really well for those that were able to dump their stocks before it was too late.
And it turns out that several members of Congress were also selling stocks just before the market went nuts…
Sen. Dianne Feinstein of California and three of her Senate colleagues reported selling off stocks worth millions of dollars in the days before the coronavirus outbreak crashed the market, according to reports.

The data is listed on a U.S. Senate website containing financial disclosures from Senate members.
Of course most ordinary Americans were not so "lucky", and the financial losses for the country as a whole have been absolutely staggering.
The good news is that there was a tremendous rally on Wall Street on Tuesday, and that will provide some temporary relief for investors.
But the number of confirmed coronavirus cases continues to escalate at an exponential rate all over the globe, and this crisis appears to be a long way from over.
About the Author: I am a voice crying out for change in a society that generally seems content to stay asleep. My name is Michael Snyder and I am the publisher of The Economic Collapse Blog, End Of The American Dream and The Most Important News, and the articles that I publish on those sites are republished on dozens of other prominent websites all over the globe. I have written four books that are available on Amazon.com including The Beginning Of The End, Get Prepared Now, and Living A Life That Really Matters. (#CommissionsEarned) By purchasing those books you help to support my work. I always freely and happily allow others to republish my articles on their own websites, but due to government regulations I need those that republish my articles to include this "About the Author" section with each article. In order to comply with those government regulations, I need to tell you that the controversial opinions in this article are mine alone and do not necessarily reflect the views of the websites where my work is republished. The material contained in this article is for general information purposes only, and readers should consult licensed professionals before making any legal, business, financial or health decisions. Those responding to this article by making comments are solely responsible for their viewpoints, and those viewpoints do not necessarily represent the viewpoints of Michael Snyder or the operators of the websites where my work is republished. I encourage you to follow me on social media on and , and any way that you can share these articles with others is a great help.
===
A Swiss Doctor on Covid-19
Published: March 14, 2020; Updated: March 23, 2020
A Swiss medical doctor provided the following information on the current situation in order to enable our readers to make a realistic risk assessment. (Daily updates below)
According to the latest data of the Italian National Health Institute ISS, the average age of the positively-tested deceased in Italy is currently about 81 years. 10% of the deceased are over 90 years old. 90% of the deceased are over 70 years old.
80% of the deceased had suffered from two or more chronic diseases. 50% of the deceased had suffered from three or more chronic diseases. The chronic diseases include in particular cardiovascular problems, diabetes, respiratory problems and cancer.
Less than 1% of the deceased were healthy persons, i.e. persons without pre-existing chronic diseases. Only about 30% of the deceased are women.
The Italian Institute of Health moreover distinguishes between those who died from the coronavirus and those who died with the coronavirus. In many cases it is not yet clear whether the persons died from the virus or from their pre-existing chronic diseases or from a combination of both.
The two Italians deceased under 40 years of age (both 39 years old) were a cancer patient and a diabetes patient with additional complications. In these cases, too, the exact cause of death was not yet clear (i.e. if from the virus or from their pre-existing diseases).
The partial overloading of the hospitals is due to the general rush of patients and the increased number of patients requiring special or intensive care. In particular, the aim is to stabilize respiratory function and, in severe cases, to provide anti-viral therapies.
(Update: The Italian National Institute of Health published a statistical report on test-positive patients and deceased, confirming the above data.)
The doctor also points out the following aspects:
Northern Italy has one of the oldest populations and the worst air quality in Europe, which has already led to an increased number of respiratory diseases and deaths in the past and is likely an additional risk factor in the current epidemic.
South Korea, for instance, has experienced a much milder course than Italy and has already passed the peak of the epidemic. In South Korea, only about 70 deaths with a positive test result have been reported so far. As in Italy, those affected were mostly high-risk patients.
The approximately twelve test-positive Swiss deaths so far were also high-risk patients with chronic diseases, an average age of 80 years and a maximum age of 90 years, whose exact cause of death, i.e. from the virus or from their pre-existing diseases, is not yet known.
Furthermore, according to a first Chinese study, the internationally used virus test kits may give a false positive result in some cases. In these cases, the persons may not have contracted the new coronavirus, but presumably one of the many existing human coronaviruses that are part of the annual (and currently ongoing) common cold and flu epidemics. (1)
Thus the most important indicator for judging the danger of the disease is not the frequently reported number of positively-tested persons and deaths, but the number of persons actually and unexpectedly developing or dying from pneumonia (so-called excess mortality).
According to all current data, for the healthy general population of school and working age, a mild to moderate course of the Covid-19 disease can be expected. Senior citizens and persons with existing chronic diseases should be protected. The medical capacities should be optimally prepared.
Medical literature
(1) Zhuang et al., Potential false-positive rate among the 'asymptomatic infected individuals' in close contacts of COVID-19 patients, Chinese Medical Association Publishing House, March 2020.
(2) Grasselli et al., Critical Care Utilization for the COVID-19 Outbreak in Lombardy, JAMA, March 2020.
(3) WHO, Report of the WHO-China Joint Mission on Coronavirus Disease 2019, February 2020.
Reference values
Important reference values include the number of annual flu deaths, which is up to 8,000 in Italy and up to 60,000 in the US; normal overall mortality, which in Italy is up to 2,000 deaths per day; and the average number of pneumonia cases per year, which in Italy is over 120,000.
Current all-cause mortality in Europe and in Italy is still normal or even below-average. Any excess mortality due to Covid-19 should become visible in the European monitoring charts.
Updates
March 17, 2020 (I)
The mortality profile remains puzzling from a virological point of view because, in contrast to influenza viruses, children are spared and men are affected about twice as often as women. On the other hand, this profile corresponds to natural mortality, which is close to zero for children and almost twice as high for 75-year-old men as for women of the same age.
The younger test-positive deceased almost always had severe pre-existing conditions. For example, a 21-year-old Spanish soccer coach had died test-positive, making international headlines. However, the doctors diagnosed an unrecognized leukemia, whose typical complications include severe pneumonia.
The decisive factor in assessing the danger of the disease is therefore not the number of test-positive persons and deceased, which is often mentioned in the media, but the number of people actually and unexpectedly developing or dying from pneumonia (so-called excess mortality). So far, this value remains very low in most countries.
In Switzerland, some emergency units are already overloaded simply because of the large number of people who want to be tested. This points to an additional psychological and logistical component of the current situation.
March 17, 2020 (II)
Italian immunology professor Sergio Romagnani from the University of Florence comes to the conclusion in a study on 3000 people that 50 to 75% of the test-positive people of all ages remain completely symptom-free – significantly more than previously assumed.
The occupancy rate of the North Italian ICUs in the winter months is typically already 85 to 90%. Some or many of these existing patients could also be test-positive by now. However, the number of additional unexpected pneumonia cases is not yet known.
A hospital doctor in the Spanish city of Malaga writes on Twitter that people are currently more likely to die from panic and systemic collapse than from the virus. The hospital is being overrun by people with colds, flu and possibly Covid19 and doctors have lost control.
March 18, 2020
March 19, 2020 (I)
The Italian National Health Institute ISS has published a new report on test-positive deaths:
The median age is 80.5 years (79.5 for men, 83.7 for women).
10% of the deceased was over 90 years old; 90% of the deceased was over 70 years old.
At most 0.8% of the deceased had no pre-existing chronic illnesses.
Approximately 75% of the deceased had two or more pre-existing conditions, 50% had three more pre-existing conditions, in particular heart disease, diabetes and cancer.
Five of the deceased were between 31 and 39 years old, all of them with serious pre-existing health conditions (e.g. cancer or heart disease).
The National Health Institute hasn't yet determined what the patients examined ultimately died of and refers to them in general terms as Covid19-positive deaths.
March 19, 2020 (II)
A report in the Italian newspaper Corriere della Sera points out that Italian intensive care units already collapsed under the marked flu wave in 2017/2018. They had to postpone operations, call nurses back from holiday and ran out of blood donations.
German virologist Hendrik Streeck argues that Covid19 is unlikely to increase total mortality in Germany, which normally is around 2500 people per day. Streeck mentions the case of a 78-year-old man with preconditions who died of heart failure, subsequently tested positive for Covid19 and thus was included in the statistics of Covid19 deaths.
According to Stanford Professor John Ioannidis, the new coronavirus may be no more dangerous than some of the common coronaviruses, even in older people. Ioannidis argues that there is no reliable medical data backing the measures currently decided upon.
March 20, 2020
According to the latest European monitoring report, overall mortality in all countries (including Italy) and in all age groups remains within or even below the normal range so far.
According to the latest German statistics, the median age of test-positive deaths is about 83 years, most with pre-existing health conditions that might be a possible cause of death.
A 2006 Canadian study referred to by Stanford Professor John Ioannidis found that common cold coronaviruses may also cause death rates of up to 6% in risk groups such as residents of a care facility, and that virus test kits initially falsely indicated an infection with SARS coronaviruses.
March 21, 2020 (I)
March 21, 2020 (II)
The Japan Times asks: Japan was expecting a coronavirus explosion. Where is it? Despite being one of the first countries getting positive test results and having imposed no lockdown, Japan is one of the least-affected nations. Quote: "Even if Japan may not be counting all those infected, hospitals aren't being stretched thin and there has been no spike in pneumonia cases."
Italian researchers argue that the extreme smog in Northern Italy, the worst in Europe, may be playing a causative role in the current pneumonia outbreak there, as in Wuhan before.
In a new interview, Professor Sucharit Bhakdi, a world renowned expert in medical microbiology, says blaming the new coronavirus alone for deaths is "wrong" and "dangerously misleading", as there are other more important factors at play, notably pre-existing health conditions and poor air quality in Chinese and Northern Italian cities. Professor Bhakdi describes the currently discussed or imposed measures as "grotesque", "useless", "self-destructive" and a "collective suicide" that will shorten the lifespan of the elderly and should not be accepted by society.
March 22, 2020 (I)
Regarding the situation in Italy: Most major media falsely report that Italy has up to 800 deaths per day from the coronavirus. In reality, the president of the Italian Civil Protection Service stresses that these are deaths "with the coronavirus and not from the coronavirus" (minute 03:30 of the press conference). In other words, these persons died while also testing positive.
As Professors Ioannidis and Bhakdi have shown, countries like South Korea and Japan that introduced no lockdown measures have experienced near-zero excess mortality in connection with Covid-19, while the Diamond Princess cruise ship experienced an extra­polated mortality figure in the per mille range, i.e. at or below the level of the seasonal flu.
Current test-positive death figures in Italy are still less than 50% of normal daily overall mortality in Italy, which is around 1800 deaths per day. Thus it is possible, perhaps even likely, that a large part of normal daily mortality now simply counts as "Covid19" deaths (as they test positive). This is the point stressed by the President of the Italian Civil Protection Service.
However, by now it is clear that certain regions in Northern Italy, i.e. those facing the toughest lockdown measures, are experiencing markedly increased daily mortality figures. It is also known that in the Lombardy region, 90% of test-positive deaths occur not in intensive care units, but instead mostly at home. And more than 99% have serious pre-existing health conditions.
Professor Sucharit Bhakdi has called lockdown measures "useless", "self-destructive" and a "collective suicide". Thus the extremely troubling question arises as to what extent the increased mortality of these elderly, isolated, highly stressed people with multiple pre-existing health conditions may in fact be caused by the weeks-long lockdown measures still in force.
If so, it may be one of those cases where the treatment is worse than the disease. (See update below: only 12% of death certificates show the coronavirus as a cause.)
March 22, 2020 (II)
March 22, 2020 (III)
A model from Imperial College London predicted between 250,000 and 500,000 deaths in the UK "from" Covid-19, but the authors of the study have now conceded that many of these deaths would not be in addition to, but rather part of the normal annual mortality rate, which in the UK is about 600,000 people per year. In other words, excess mortality would remain low.
Dr. David Katz, founding director of the Yale University Prevention Research Center, asks in the New York Times: "Is Our Fight Against Coronavirus Worse Than the Disease? There may be more targeted ways to beat the pandemic."
According to Italian Professor Walter Ricciardi, "only 12% of death certificates have shown a direct causality from coronavirus", whereas in public reports "all the people who die in hospitals with the coronavirus are deemed to be dying of the coronavirus". This means that Italian death figures reported by the media have to be reduced by at least a factor of 8 to obtain actual deaths caused by the virus. Thus one ends up with at most a few dozen deaths per day, compared to an overall daily mortality of 1800 deaths and up to 20,000 flu deaths per year.
March 23, 2020 (I)
March 23, 2020 (II)
Related articles
===
HUGE Story MSM Silent!! FED Admits They "PLANNED This Shutdown of the U.S. Economy!!"
•Mar 23, 2020
The far-reaching implications, based on this clear admission, is MASSIVE. Banking overlords PLANNED the shutdown of an entire economy. People will literally lose everything including THEIR LIVES!! These people are evil and need to be brought to justice. Please share this!
Here's the link to the articles:
https://www.ft.com/content/b71f0c32-6..
... and it has historic roots:
JFK Speech: The Monolithic and Ruthless Conspiracy
•Jun 24, 2012
A portion of the speech that President John F. Kennedy gave at the Waldorf-Astoria Hotel on April 27, 1961, entitled: "The President and the Press". The speech was given before the American Newspaper Publishers Association.
Greenspan states "cannot guarantee purchasing power" Senate Banking Committee 2005
Greenspan states "cannot guarantee purchasing power" Senate Banking Committee 2005
Eisenhower's "Military-Industrial Complex" Speech Origins and Significance
President Dwight D. Eisenhower's farewell address, known for its warnings about the growing power of the "military-industrial complex," was nearly two years in the making.
This Inside the Vaults video short follows newly discovered papers revealing that Eisenhower was deeply involved in crafting the speech, which was to become one of the most famous in American history.
The papers were discovered by the family of Eisenhower speechwriter Malcolm Moos and donated to the Eisenhower Presidential Library and Museum.
Eisenhower Library director Karl Weissenbach and presidential historian and Foundation for the National Archives board member Michael Beschloss discuss the evolution of the speech.
===
Peter Hitchens: Do People Not Realize the Meaning and Origin of the Word 'Lockdown'?
March 24, 2020
Peter Hitchens – Do people not realise the meaning and origin of the word 'lockdown'? It is the confinement in their cells of convicts in an American prison. This is a country, not a prison, and we are not convicts. And this action is misguided and mistaken, Please watch.
In this video: Dr. Sucharit Bhakdi. Click the "cc" for a German to English subtitled translation.
===
Stanford Professor: Data Indicates We're Severely Overreacting To Coronavirus
By James Barrett -
In an analysis published Tuesday, Stanford's John P.A. Ioannidis — co-director of the university's Meta-Research Innovation Center and professor of medicine, biomedical data science, statistics, and epidemiology and population health — suggests that the response to the coronavirus pandemic may be "a fiasco in the making" because we are making seismic decisions based on "utterly unreliable" data. The data we do have, Ioannidis explains, indicates that we are likely severely overreacting.
"The current coronavirus disease, Covid-19, has been called a once-in-a-century pandemic. But it may also be a once-in-a-century evidence fiasco," Ioannidis writes in an opinion piece published by STAT on Tuesday.
"Draconian countermeasures have been adopted in many countries. If the pandemic dissipates — either on its own or because of these measures — short-term extreme social distancing and lockdowns may be bearable," the statistician writes. "How long, though, should measures like these be continued if the pandemic churns across the globe unabated? How can policymakers tell if they are doing more good than harm?"
The woefully inadequate data we have so far, the meta-research specialist argues, indicates that the extreme measures taken by many countries are likely way out of line and may result in ultimately unnecessary and catastrophic consequences. Due to extremely limited testing, we are likely missing "the vast majority of infections" from COVID-19, he states, thus making reported fatality rates from the World Health Organization "meaningless."
"Patients who have been tested for SARS-CoV-2 are disproportionately those with severe symptoms and bad outcomes," Ioannidis explains. With very limited testing in many health systems, he suggests, that "selection bias" may only get worse going forward.
Ioannidis then zooms in on the "one situation" where "an entire, closed population was tested": the Diamond Princess cruise ship's quarantined passengers. While the fatality rate was 1.0%, he points out, the population was largely elderly, the most at-risk demographic. Projected out onto the age structure of the U.S. population, he calculates, the death rate is more like 0.125%, with a range of 0.025% to 0.625% based on the sample size:
Projecting the Diamond Princess mortality rate onto the age structure of the U.S. population, the death rate among people infected with Covid-19 would be 0.125%. But since this estimate is based on extremely thin data — there were just seven deaths among the 700 infected passengers and crew — the real death rate could stretch from five times lower (0.025%) to five times higher (0.625%). It is also possible that some of the passengers who were infected might die later, and that tourists may have different frequencies of chronic diseases — a risk factor for worse outcomes with SARS-CoV-2 infection — than the general population. Adding these extra sources of uncertainty, reasonable estimates for the case fatality ratio in the general U.S. population vary from 0.05% to 1%.
"That huge range markedly affects how severe the pandemic is and what should be done," Ioannidis stresses. "A population-wide case fatality rate of 0.05% is lower than seasonal influenza. If that is the true rate, locking down the world with potentially tremendous social and financial consequences may be totally irrational. It's like an elephant being attacked by a house cat. Frustrated and trying to avoid the cat, the elephant accidentally jumps off a cliff and dies."
For those who argue that the high fatality rate among elderly people indicates that the death rate cannot be as low as 0.05%, the professor notes that "even some so-called mild or common-cold-type coronaviruses that have been known for decades can have case fatality rates as high as 8% when they infect elderly people in nursing homes." (Read the full opinion piece here.)
===
Coronavirus Crackdown – Beware "the new normal"Martial Law in Lombardy, all of France under house arrest & UK passes sweeping "Coronavirus Bill"…our world is being reshaped. But only if we let it.
By Kit Knightly - Mar 21, 2020
So this is how Liberty dies…with thunderous applause.
A few days ago James Corbett posted a video titled "Is this THE big event?" the answer to that increasingly looks to be "yes".
Not the virus itself, you understand, which official statistics still show to be minor compared to annual flu outbreaks. But rather, what it's being used for. The West's vestigial democratic forms, and slowly atrophying civil liberties are facing a final assault from draconian authoritarians sensing (or creating) their big moment.
Spain is enjoying "martial law in all but name", while Italy is likewise bringing in the army.
In France, Macron has "declared war" on the coronavirus, essentially locking the entire country up inside their homes unless they have "a good reason" to leave. A reason which must be submitted in writing to the police.
Public gatherings are of course strictly forbidden. Elections are halted.
No word yet on what the Gilets Jaunes plan to do. There is a march – Act 71 – planned for today. Will it go head? If so, will they be met with more violence? Maybe. Only now instead of being ignored by the media they will be branded "selfish" for putting "members of the public at risk".
War metaphors are prevalent in the UK too, the "spirit of Blitz" lives on. Apparently. We're going to start making ventilators like we used to make Spitfires, (presumably we'll be asked to send in our pots and pans to help in that regard). The Daily Mail actually interviewed the 103 year old Vera Lynn, who thinks we should all "pull together".
This encouragement of ersatz community spirit is all a prelude to the passing of the Coronavirus Bill, a truly terrifying piece of legislation.
The proposed measures span everything from the predictably totalitarian to the worryingly bizarre.
First, the police can detain a person they suspect of being infectious:
Therefore, the bill will enable the police and immigration officers to detain a person, for a limited period, who is, or may be, infectious and to take them to a suitable place to enable screening and assessment.
But don't worry, it's only for a "limited period" (which is legally meaningless. A "limited period" can be defined as any time less than forever.)
They will also remove "restrictions" on vaccination:
removing a current restriction in how Scottish territorial Health Boards can deliver vaccination programmes would mean that, when a vaccine becomes available, it can reach as many people as possible.
…and postpone elections:
postpone the local, mayoral and Police and Crime Commissioner elections that were due to take place in England in May this year until May 2021. Provision will also be made to postpone other electoral events over the course of the year (such as by-elections)
…and grant legal immunity to people involved in treating the disease (of special relevance given the likelihood of untested vaccines be rushed into mass use):
provide indemnity for clinical negligence liabilities arising from NHS activities carried out for the purposes of dealing with, or because of, the coronavirus outbreak,
It's a grab-bag of vaguely worded powers, wide open to "interpretation". It is highly dangerous. There's even hints that London could be put under total lockdown.
Most bizarre are the relaxed legal regulations for registering deaths (which we discuss in more detail here).
All told, it's a terrifying prospect for the future of the country.
It's not hard to envision a world where a person can be "detained" on "suspicion of having the virus" when they are perfectly healthy, and their family has all their social media posts about it taken down for spreading "misinformation".
Hell, the new rules would then make it easier to cover up any deaths in custody by having private funeral directors register deaths that require no secondary confirmation. A claim this person died "whilst being treated for Covid19" would also render all those involved legally immune.
That is an extreme example, but there lies the danger of vaguely worded "powers". They are wide open to abuse.
Yesterday Britain saw its first arrest under these new rules, a young man (not reported to be sick at all) was arrested on the Isle of Man for refusing to self-isolate. He now faces up to 3 months in prison, or a fine of £10,000.
Also announced yesterday, Boris is shutting all service businesses down. Clubs, bars, cafes, gyms, leisure centres, restaurants, cinemas. All gone. Putting potentially millions of people out of work, but introducing a new benefit (one you have to attend a Job Centre to claim, where it's well known you can't catch viruses).
The Danish compulsory vaccine/treatment law is looking comparatively tame at this point.
China is tagging people with electronic bracelets, and scanning crowds with special helmets to monitor anyone with a slight temperature.
Israel, having suspended Netanyahu's corruption trial, is now busying itself eradicating some civil liberties. Their proposed use of harvested mobile phone data to track and surveil those possibly infected is the most heartwarming use of illegally gathered private information I can recall.
Never to be outdone, the US is putting entire cities and states under total lockdown. Dystopian "shelter in place" orders have been issued for the whole of California. Meetings of more than 10 people are banned, with some regions setting helplines for mean little volunteer Kapos to report any illegal congregations.
"Secret emergency plans" for a military government in the event DC is "devastated" were recently "leaked" to Newsweek. You can feel the General's eagerness through the prose.
Sean Penn is all for the idea.
The private sector is getting in on the act too, with YouTube announcing their automated system is going to be taking down a lot more videos (they blame working from home, but the idea Google doesn't already have a facility for working remotely is frankly absurd). The five major Tech Giants released a joint statement on "combatting misinformation" and "boosting authoritative sources".
Well-known medical expert Bill Gates did an AMA on Reddit (transcribed here), in which he casually drops some chilling ideas into the conversation:
Eventually we will have some digital certificates to show who has recovered or been tested recently or when we have a vaccine who has received it.
All in all, our freedoms are being swamped. Big corporations and states alike are setting boundaries on individual rights on a flimsy pretext.
Is anyone in the media reporting that? Of course not. Instead we're getting fawning celebrity-based drivel like this in the Independent, trying to convince us "we're all in this together", or weasel-worded nonsense like this from Jonathan Freedland in The Guardian where he mourns Johnson's "libertarian" spirit and reluctance to impose social control. That would be the mass-surveilling, drone executing, war-supporting type of libertarian. A crass and obvious example of narrative management.
Even members of the alt-media are falling for this, with prominent voices hailing the measures as necessary or demanding "further action" (one usually sane analyst is advocating locking all of those "probably infected" inside empty sports stadiums to be "medically monitored"). Somehow former Goldman Sachs banker and Hedge Fund manager Rishi Sunak is being praised as some kind of Nye Bevan figure. It's almost literally insane.
We've gone over the numbers countless times. They don't add up. The agenda is outstripping the statistics. The coronavirus, in pure numbers terms, is a rounding error on the annual flu season. TheSwine Flu "pandemic" of 2009 was 10x more widespread and 100s of times more fatal…did any of this panic porn appear? Did it "change what normal meant"?
No, it was just a new type of flu. It passed, there was media hype, of course, but the world remained the same.
The time for arguing over whether the CFR is 2% or 3% is done, because even if the disease is as bad as they are reporting, none of it can justify the Orwellian nightmare that Britain (and much of the rest of the developed world) is turning into.
People with platforms need to focus on this, without falling for rhetorical traps or emotionally manipulative sob-stories. Human-interest anecdotes are meaningless, and feel good articles about "pulling together" or "not taking any risks" are negative panic at best or enabling emergent fascism at worst.
That would be actual fascism. Not the pretend type that the anti-Trump "resistance" has been rabbiting on about for three years.
Consider that: This is the EXACT SITUATION everybody from the NYT to CNN was hysterically warning Trump would introduce since he was first elected, and where are those people now? Cheering him on. Because of "public health".
The same people ranting about Boris Johnson being an alt-right neo-Nazi racist and unfit for public office before Christmas, now want to give the man legal authority to arrest anyone with a cough and nail pensioners inside their homes.
"Social distancing" is just another word for mass quarantine, and as Dr Joel Kettner said on the radio last week, there's no evidence to suggest it actually works to control diseases. Control people though? Well, that it does like a charm.
But maybe I'm over-reacting, right? After all, this is only for a short time. We'll go back to normal soon enough. Those two years will just fly by.
Perhaps a quick history lesson in "special powers" and "temporary measures"?
Well, let's look at the Patriot Act – sweeping, authoritarian changes to the US legal system which were enacted after 9/11 on a "temporary" basis and have been extended and expanded by every President since. It is still very much in place today.
Or France's "state of emergency", granting "special powers" to the police after 2015 shootings in Paris. Those were extended by Hollande for years, until Macron "ended" the State of Emergency by essentially signing those powers into law permanently. They became the "new normal" too.
Or, the golden oldie, the Reichstag Fire Decree. Passed after the eponymous fire, it "temporarily" suspended German civil liberties in name of rooting out communist insurgents. You probably already know how that turned out.
"Special powers" don't go away. They are not temporary, they won't be surrendered. Everything we give the government our permission to do, they will do. For the foreseeable. And you know why?
Because they become the Bear Patrol. The rock that keeps tigers away. Once they are there, and everything calms down, they can be hailed as the reason everything is calm.
In two years, when the bill is set to expire, there will be no more "pandemic"…but the powers will stay. Because they "kept us safe during the pandemic". Because they cut knife crime, or boosted public health, or they are good for the environment (that will be the big one). There'll be some scary stories in the media in the last couple of weeks before the expiry date, and the bill will be extended.
Pandemic or no pandemic, you can't just shut your eyes to the world being re-shaped. That's what world governments are doing, ALL world governments. We can't fall back on increasingly obsolete notions of US/UK/EU = "bad" and China/Iran = "good". Rulers are rulers, they want authority and need power.
And they are re-forging society to a shape that better suits their purposes, attempting to change what people consider "normal".
How do we know that? Because they are telling us.
The Guardian alone has had three opinion pieces discussing the "new normal" in less than a week, two of them on the same day. The technocrats and eugenicists are all over it too, barely containing their glee that the "world will never be the same".
Perhaps the only good news is, en masse, the public don't seem to be totally convinced. In fact, oddly enough, the alternate media crowd seem a lot more caught up in the hysteria than those who only vaguely follow the news. An NPR poll showed that 56% of Americans think the virus is being overblown. Hence everyone from Taylor Swift to Kylie Jenner insisting it "is a real thing".
In one key area, the Coronavirus Bill tells the absolute truth: "Public support and compliance is crucial". They need our permission to do this. Do we really want to grant it?
It's really important that we all wake up to what is happening here. Because the police state they want to birth is a disease with a much higher death-rate than 2%, and it won't be cured with two-weeks bed-rest.
Reddit Pinterestv Kontakte Email
COMMENTS:
Tony
Summary of what some people now believe:-
Socially Engineered Coronavirus + Covid19 Distraction –> Blame for On-going Global Collapse –> Implementation of Socially Engineered End Game by Central Bankers & Elite –> Change in Global Financial System–>Elimination of Small Businesses –> Merger of Corporations & Governments–> Bailouts of Corporate Debt –> One World Digital Currency Implementation by Central Banks–> Creation of New Digital Asset Classes –> One World Army –>New World Order –> Global System of Corporate Fascism –> All Resistance to the New World Order Will Be Futile.
How many will welcome this change and how many will fight back in this on-going 'silent war'?
What do YOU think?
Mar 23, 2020 4:22 PM
JudyJ
I was just following up a comment from an Italian on Twitter in which he/she observes that there was a programme of vaccinations against meningitis in Bergamo/Brescia in December/January, and the 'tweeter' flagged up the possibility of a correlation between this and the apparent high death rate from Covid19 in the Lombardy area.
Reading this 'tweet' brought it home to me that there are so many, in their own right plausible, theories circulating that I am finding it increasingly impossible to even adopt a preference for one theory over another. There are innumerable scientific/medical factors that can significantly influence and skew the statistics globally and regionally: reliability of the current test, numbers of people tested, different treatment regimes, recorded cause of death v. actual cause of death, lack of resources in hospitals, variable prioritisation of patients receiving – or not receiving – treatment, and now local vaccination programmes. Add to the mix possible external, including deliberately contrived, factors: environmental influences, lifestyle, 5G rollouts, bioweapons, mean ages of local populations. The true answer may lie in any combination of these multiple, possible factors.
But, even with all these (and more) 'unknowns', what I am still focusing on is that the overall figures presented to us still fall well short of justifying the draconian measures being foisted on us and the disproportionate atmosphere of panic being induced by public announcements and media coverage.
So it was with great interest that when I was trying to find out more about the meningitis vaccination programme I came across this research paper. It provides some background about meningitis in the Lombardy region but the primary purpose of the paper is to study the impact of publicity on the public's perception of the situation and how the perception can in fact lead to disproportionate measures being taken to combat the problem. The whole paper is of interest but I would particularly point to the section headed 'Discussion' to see a summary of observations which are particularly pertinent to the current situation.
https://bmcpublichealth.biomedcentral.com/articles/10.1186/s12889-019-7426-5
Mar 23, 2020