UPDATE 26. July 2021: A Clear Verifiable Pattern Emerges



UPDATE 24. July 2021: OPERATION FACT CHECK PART 2 - DISINFO PEDDLERS REVEALED
UPDATE 16. July 2021: New Hoax: Science Priest Claims "Long Covid" has More Than 200 Symptoms, Wants Mass Testing
UPDATE 22. May 2021: DR. VERNON COLEMAN: TIME IS RUNNING OUT – WE MUST ACT NOW!
UPDATE 20. April 2021: Dr. Vernon Coleman - Final Irrefutable Proof That The Covid-19 Pandemic Never Existed
UPDATE 31. January 2021: Flu is 'almost wiped out' and at lowest level in 130 YEARS as seasonal virus plummets by 95% in UK
UPDATE 29. December 2020: Reupload: EVERYONE NEEDS TO SEE THIS - Alert issued by Doctors !!!
UPDATE 27. December 2020: Vaccination Propaganda in Mauritius - outragious!
UPDATE 22. December 2020: What The Hell Is Going On? - David Icke On Jermwarfare Podcast
UPDATE 20. December 2020: EXCLUSIVE — Rand Paul: Masks 'Are All About Submission' & Viruses are NOT something "you can catch"– Dr Thomas Cowan & Coronavirus Hoax Opens The Door For The New World Order!
UPDATE 18. December 2020: The 'Christmas Star' Alignment – The Vaccine PR Disaster What Will It Mean? David Icke
UPDATE 10. December 2020: Coronavirus Scandal Breaking in Merkel's Germany
UPDATE 24. October 2020: There Is no Covid and There Is no Pandemic: There Is Only Deception and Tyranny
UPDATE 17. August 2021: SARS-CoV2 and the Rise of Medical Technocracy
UPDATE 12. April 2020: Swiss Research Site: Pandemic is a Total Fraud
UPDATE 01. April 2020: CORONA - APRIL FOOLS
UPDATE 23. March 2020: Like Freedom? Then You Won't Like the FREEDOM Act (Orwellian New-Speak at works!]
UPDATE 18. March 2020: Coronavirus scare - the hoax of the century?
ICYMI: The Corona Circus was preplanned and announced already in 1993
PROLOGUE: The coronavirus, which is at present creating worldwide havoc, was initially called 2019-nCoV for '2019 novel coronavirus' and is identified now as SARS-CoV-2 (Severe acute respiratory syndrome coronavirus 2), while the disease is called COVID-19 for 'Corona Virus Infectious Disease 2019'. Get your case number updates from HERE or HERE; and please realize that - like influenza - it already has spread circumpolar with most cases not properly tested or even recorded.
The Coronavirus Hoax
By Ron Paul - 16. March 2020
Governments love crises because when the people are fearful they are more willing to give up freedoms for promises that the government will take care of them. After 9/11, for example, Americans accepted the near-total destruction of their civil liberties in the PATRIOT Act's hollow promises of security.

It is ironic to see the same Democrats who tried to impeach President Trump last month for abuse of power demanding that the Administration grab more power and authority in the name of fighting a virus that thus far has killed less than 100 Americans. Declaring a pandemic emergency on Friday, President Trump now claims the power to quarantine individuals suspected of being infected by the virus and, as Politico writes, "stop and seize any plane, train or automobile to stymie the spread of contagious disease." He can even call out the military to cordon off a US city or state.

State and local authoritarians love panic as well. The mayor of Champaign, Illinois, signed an executive order declaring the power to ban the sale of guns and alcohol and cut off gas, water, or electricity to any citizen. The governor of Ohio just essentially closed his entire state.

The chief fearmonger of the Trump Administration is without a doubt Anthony Fauci, head of the National Institute of Allergy and Infectious Diseases at the National Institutes of Health. Fauci is all over the media, serving up outright falsehoods to stir up even more panic. He testified to Congress that the death rate for the coronavirus is ten times that of the seasonal flu, a claim without any scientific basis.

On Face the Nation, Fauci did his best to further damage an already tanking economy by stating, "Right now, personally, myself, I wouldn't go to a restaurant." He has pushed for closing the entire country down for 14 days.

Over what? A virus that has thus far killed just over 5,000 worldwide and less than 100 in the United States? By contrast, tuberculosis, an old disease not much discussed these days, killed nearly 1.6 million people in 2017. Where's the panic over this?

If anything, what people like Fauci and the other fearmongers are demanding will likely make the disease worse. The martial law they dream about will leave people hunkered down inside their homes instead of going outdoors or to the beach where the sunshine and fresh air would help boost immunity. The panic produced by these fearmongers is likely helping spread the disease, as massive crowds rush into Walmart and Costco for that last roll of toilet paper.

The madness over the coronavirus is not limited to politicians and the medical community. The head of the neoconservative Atlantic Council wrote an editorial this week urging NATO to pass an Article 5 declaration of war against the COVID-19 virus! Are they going to send in tanks and drones to wipe out these microscopic enemies?

People should ask themselves whether this coronavirus "pandemic" could be a big hoax, with the actual danger of the disease massively exaggerated by those who seek to profit – financially or politically – from the ensuing panic.

That is not to say the disease is harmless. Without question people will die from coronavirus. Those in vulnerable categories should take precautions to limit their risk of exposure. But we have seen this movie before. Government over-hypes a threat as an excuse to grab more of our freedoms. When the "threat" is over, however, they never give us our freedoms back.
---
Copyright © 2020 by RonPaul Institute. Permission to reprint in whole or in part is gladly granted, provided full credit and a live link are given.
===
Coronavirus scare - the hoax of the century?
•Mar 18, 2020 - Censored by GooTube in criminal fashion
Re-Upload on GooTube:
Coronavirus scare The hoax of the century
•Jun 25, 2020 - Likewise destroyed by the criminal GooTube censors!
Dr Vernon Coleman explains why he thinks the current hysteria over the coronavirus has a hidden agenda. For more information visit www.vernoncoleman.com
Vernon Coleman find his main website here WWW.vernoncoleman.com we are here to make sure the videos are kept on youtube only and do not promote or accept payments from anyone
BACKUP ON BITCHUTE
First published on BITCHUTE March 22nd, 2020.
Dr. Vernon Coleman explains why he thinks the current hysteria over the coronavirus has a hidden agenda.
For more information visit: https://www.vernoncoleman.com
Connecting Anywhere, Sickness Everywhere by Dr. Martin Pall (45:37)
https://www.bitchute.com/video/hTuHYe9fTzSL
5G Dangers (12 Videos)
Playlist by Mark R. Elsis
https://www.youtube.com/playlist?list=PL0JBRuW0gQ5ikZOxnAWnLVOzIg82uubmB
Coronavirus Caused By 5G? by Thomas Cowan, M.D. (10:40)
https://www.bitchute.com/video/XV4nqpXf4s71
The Coronavirus Hoax by Dr. Ron Paul (4:22)
https://www.bitchute.com/video/a7dJQOZY57sf
The Health Threat Of 5G With Arthur Firstenberg (9:05)
https://www.bitchute.com/video/mmFYgDddIl5o
5G Videos And Audios
https://www.5gexposed.com/videos
Mark R. Elsis
Dozens of Articles: Including my 414 page John Fitzgerald Kennedy Timeline
My Film: Strawberry Fields Keeping the Spirit of John Lennon Alive
Excerpts from my Book: Meetings and Stories
About my scores of meetings with prominent people, mostly artists, and my lifetime of fascinating and wondrous stories.
Mark John Robert David Elsis
by Mark R. Elsis
https://MarkRElsis.com
The Day The United States Died
Thursday, June 6, 1968
by Mark R. Elsis
https://EarthNewspaper.com/TheDayTheUnitedStatesDied
Good Friday, April 6, 1917
by Mark R. Elsis
https://EarthNewspaper.com/GoodFridayApril61917
Climate Change Denial
The Horrendous Downside Risk Of Being Wrong
Will Expedite The Sixth Mass Extinction Already Taking Place
by Mark R. Elsis
https://EarthNewspaper.com/ClimateChangeDenial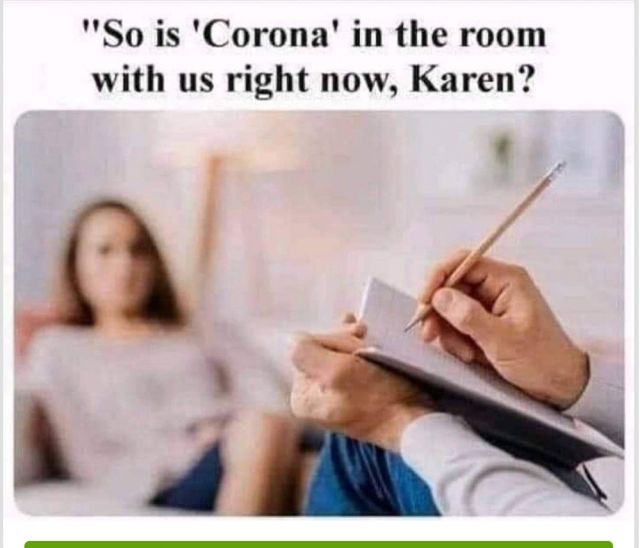 Extinction
by Mark R. Elsis
https://LoveCommunities.com/Extinction
Love Communities
For Our Future Generations
by Mark R. Elsis
https://LoveCommunities.com
A Violent Insane Asylum
by Mark R. Elsis
https://GoogleCensorship.com
Resonate Love
144 Poems
by Mark R. Elsis
https://ResonateLove.net
Graham Parker
Should be inducted into the Rock and Roll Hall of Fame
by Mark R. Elsis
https://GrahamParker.com
Thank you Dad
by Mark R. Elsis
https://Lovearth.net/ThankYouDad
John Fitzgerald Kennedy Timeline
The Most Comprehensive Timeline On John Fitzgerald Kennedy
by Mark R. Elsis
https://November221963.com
Meetings And Stories
by Mark R. Elsis
https://MeetingsAndStories.com
Michael Jackson
The Genesis Of Beat It
by Mark R. Elsis
https://MichaelJackson.net
John Denver
Love Is Why I Came Here In The First Place
by Mark R. Elsis
https://John-Denver.com
Las Vegas Shooting
by Mark R. Elsis
https://EarthNewspaper.com/LasVegasShooting
Harry Chapin
One Of The Greatest Men On Earth
by Mark R. Elsis
https://Harry-Chapin.com
911 Trial
by Mark R. Elsis
https://911Trial.com
Hitler's Peace Plans
Edited and Written by Mark R. Elsis
https://HitlersPeacePlans.com
Robin Williams
My Two Meetings With Robin
by Mark R. Elsis
https://Lovearth.net/RobinWilliams
American Exceptionalism
Fifty Ways The American Dream Has Become A Nightmare
by Mark R. Elsis
https://AmericanExceptionalism.net
Holocaust Revisionism
by Mark R. Elsis
https://HolocaustRevisionism.com
Homo Sapiens Population Is Crashing
Culling The Herd Since 1987
by Mark R. Elsis
https://EarthNewspaper.com/Depopulation
Deputy Führer Rudolf Hess
A Courageous Hero For Peace
by Mark R. Elsis
https://RudolfHess.net
Future Generations
by Mark R. Elsis
https://FutureGenerations.com
Strawberry Fields: Keeping The Spirit Of John Lennon Alive (Film)
Producer | Writer | Director: Mark R. Elsis
Featuring: Crying For John Lennon, by Hargo, and Produced by Phil Spector and Graham Ward
https://StrawberryFields.net
Strawberry Fields: Keeping The Spirit Of John Lennon Alive (Trailer)
https://www.youtube.com/watch?v=PAZC8GTuajU
Stolen Election
The Mathematically Impossible Discrepancies
Of The Florida And Ohio Exit Polls vs. The Final Results
by Mark R. Elsis
https://EarthNewspaper.com/StolenElection
Stand Down
Exposing NORAD's Wag The 911 Window Dressing Tale
by Mark R. Elsis
https://StandDown.net
Who Authorized The Assassination Of John Lennon?
by Mark R. Elsis
https://John-Lennon.net
Misinformation About The United States Military
by Mark R. Elsis
https://Misinformation.net
Peace And Love American Style
by Mark R. Elsis
https://PeaceAndLove.net
911 Timeline
The Most Comprehensive Minute By Minute Timeline On 911
by Mark R. Elsis
https://911Timeline.net
The Three Top Sins Of The Universe
Tuesday, September 11, 2001
by Mark R. Elsis
https://Starvation.net
We Have Passed The Point Of Sustainability
Zero Population Growth Will Occur Between 2020 To 2029
by Mark R. Elsis
https://Overpopulation.Lovearth.net
Rainforests Biodiversity Scale Of Destruction
The Number One Issue Facing Humanity
by Mark R. Elsis
https://Rainforests.Lovearth.net
====
UPDATES:
This blog page - www.estateartistry.com - , with all it's historical archived pages contains everything anyone would want to know about the pandemic crisis.

I have also written a groundbreaking book that wasBANNED BY AMAZON, They KNOW I am RIGHT, making it necessary to re submit it with a bullshit cover and title to get it past their censors. After 3 months on the best-seller list they BANNED IT AGAIN AND STOLE MY ROYALTIES!

The original title was "Covid-19 and Induced Anaphylaxis." The covert title was "Curious?"
NOW YOU CAN'T BUY IT ANYMORE!

Inside I reveal information you won't hear anyplace else. I explain exactly why and how COVID vaccines cause injury. If you or someone you love has had their health destroyed by getting these shots the information in this book will help you prove it.
===
OPERATION FACT CHECK PART 2 - DISINFO PEDDLERS REVEALED
First published on BITCHUTE July 24th, 2020.
The worst of the Covid disinformation peddlers revealed! You don't need to watch part 1, all the info is here.
===
New Hoax: Science Priest Claims "Long Covid" has More Than 200 Symptoms, Wants Mass Testing
By Pomidor Quixote - 16. July 2021
If you want to have a look at the place where this entire hoax is put on full display, without even really attempting to cover up the fact that it is a hoax, look at the "long covid" hoax.
The Guardian: [N.B.: THE GUARDIAN is financed by the Bill and Melinda Gates Foundation - so no wonder.]
The largest ever international study of people with long Covid has identified more than 200 symptoms and prompted researchers to call for a national screening programme.

The study found the myriad symptoms of long Covid – from brain fog and hallucinations to tremors and tinnitus – spanned 10 of the body's organ systems, and a third of the symptoms continued to affect patients for at least six months.

A national screening programme would help produce a better understanding of how many people are affected and the kind of support they would need, the researchers said.

The researchers also called for the clinical guidelines for assessing patients with suspected long Covid to be widened beyond cardiovascular and lung-function tests.

Athena Akrami, a neuroscientist at University College London, and senior author of the study, said: "A lot of post-Covid clinics in the UK have focused on respiratory rehabilitation. It's true that a lot of people have shortness of breath, but they also have a lot of other problems and types of symptoms that the clinics need to provide a more holistic approach to."

She said that she was still experiencing symptoms 16 months after becoming infected with coronavirus, adding: "There are likely to be tens of thousands of long Covid patients suffering in silence, unsure that their symptoms are connected to Covid-19.

"Building on the network of long Covid clinics, which take GP referrals, we now believe a national programme could be rolled out into communities able to screen, diagnose and treat all those suspected of having long Covid symptoms."

…

The most common symptoms were fatigue, post-exertional malaise (where people's health worsens after physical or mental exertion) and brain fog. Other effects included visual hallucinations, tremors, itchy skin, changes to the menstrual cycle, sexual dysfunction, heart palpitations, bladder control issues, shingles, memory loss, blurred vision, diarrhoea and tinnitus.
Are people really this dumb?
These people with vague maladies most likely caused by the lockdown, the solitude, and the chronic stress and anxiety, now have a new condition called "long Covid."
It's amazing how the people behind these hoaxes manage to get away with this level of blatant lying and mocking human intelligence.
===
DR. VERNON COLEMAN: TIME IS RUNNING OUT – WE MUST ACT NOW!
First published on BITCHUTE May 22nd, 2021.
MIRROR SOURCE:
Vernon Coleman: https://brandnewtube.com/@DrVernonColeman
https://vernoncoleman.org/videos/time-running-out-we-must-act-now
https://vernoncoleman.org/articles/how-many-people-are-vaccines-killing
===
Dr. Vernon Coleman - Final Irrefutable Proof That The Covid-19 Pandemic Never Existed
Republished on BITCHUTE April 20th, 2021
Credit, thanks & respect to Dr. Vernon Coleman - https://brandnewtube.com/watch/final-irrefutable-proof-that-the-covid-19-pandemic-never-existed_JmPw8cUxQG1w7NP.html
===
Flu is 'almost wiped out' and at lowest level in 130 YEARS as seasonal virus plummets by 95% in UK
By Katie Feehan - 31. January 2021
Experts say bug appears to have been 'almost wiped out' after 95 per cent drop
Week in January saw 1.1 in 100,000 people report flu-like symptoms to their GPs
This compares to five-year average of 27 in what is typically worst time for virus
Fewer people are being struck down by the flu than at any time in the past 130 years.
Experts say that the bug appears to have been 'almost wiped out' after the number of sufferers plummeted by 95 per cent.
The second week of January, normally the worst time for the seasonal virus, saw the number of flu-like symptoms reported to GPs at 1.1 per 100,000 people – compared with a five-year average of 27.
John McCauley, director of the World Health Organisation's collaborating centre for reference and research on influenza and one of the world's leading flu experts, said: 'The last time we had evidence of such low rates was when we were still just counting influenza deaths, and that was in 1888, before the 1889-90 flu pandemic.'
Simon de Lusignan - professor of primary care at the University of Oxford and director of the Royal College of GPs research and surveillance centre, which focuses on flu - said influenza has now been 'almost completely wiped out'.
Despite there normally being thousands of hospital admissions during the second week of January, this year the admission rate was zero in England.
Experts believe the coronavirus pandemic has played a part in the dramatic fall in numbers, with increased hygiene and immunity leaving flu germs with nowhere to go.
===
Reupload:
EVERYONE NEEDS TO SEE THIS
Republished on BITCHUTE December 29th, 2020.
https://www.bitchute.com ceylon
https://brandnewtube.com/video_studio ceylon
https://rumble.com/ ceylon
https://wego.social/ceylon …
===
Vaccination Propaganda in Mauritius
Published on BITCHUTE December 27th, 2020.
Unbelievable vaccination propaganda is shown on TV in Mauritius and shared on Facebook!! Please watch until the end, it's not long, and memorize the names of those responsible as well as "FOX" studios. They should never ever get any contract.
Certainly this clip also runs in India, but it would also be understandable in Chinese to any toddler. A "funny" animated film with Bollywood music and dance, so who would distrust the dear Santa who brings the vaccine "gift"? Perfidious ...
===
What The Hell Is Going On?
- David Icke On Jermwarfare Podcast
Dec 22, 2020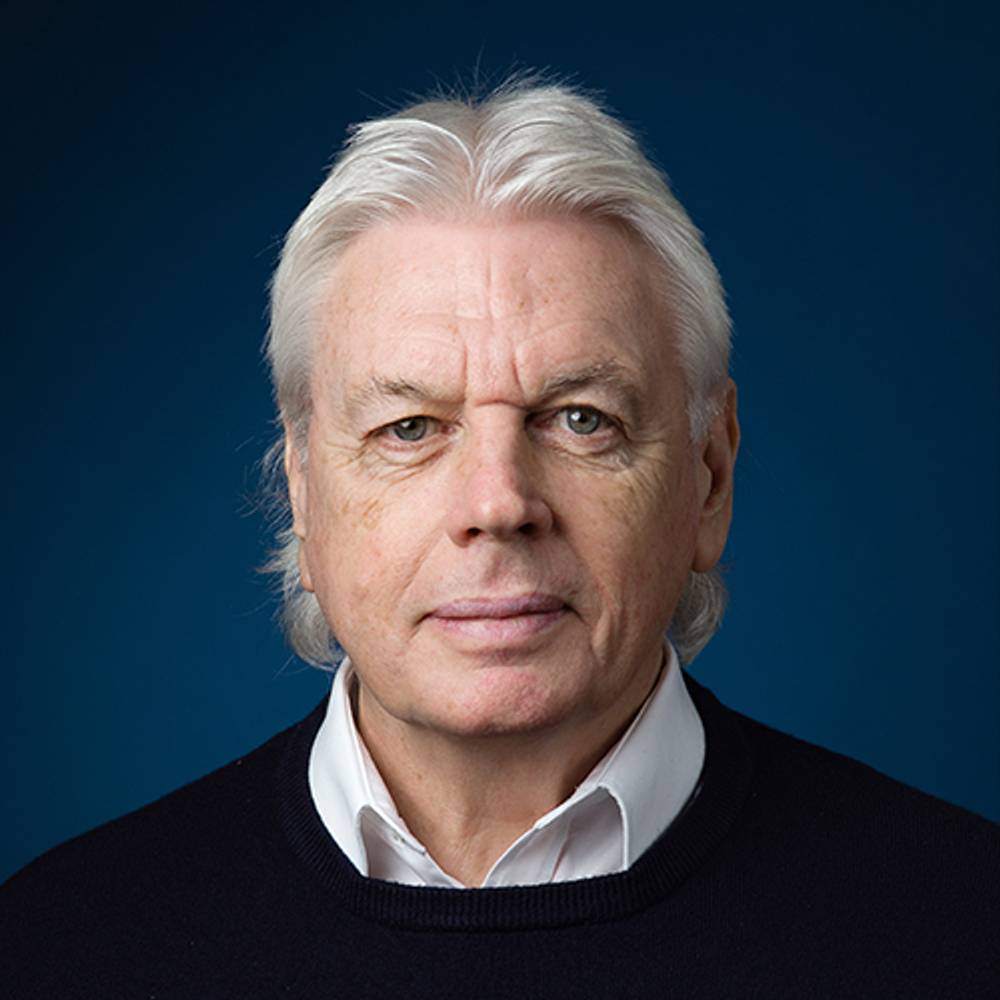 ===
EXCLUSIVE — Rand Paul: Masks 'Are All About Submission'
Partial transcript below:
MARLOW: You have a terrific speech … and you started with something that I wasn't anticipating, but I absolutely loved, and that's some actual science about the mask mandates. You broke it down in a very clear way. Talk to us about it.

PAUL: It'd be one thing if we were told you have to give up your liberty, you have to give up your freedom, we're going to save your life. But what if you have to give up all your freedoms and they're wrong on the science?

Every one of the mandates — and you look in country after country, state after state — you look at when the mask mandates went in — the incidents went up exponentially after the mandates. Restaurants, nobody can eat in a restaurant, there's no science behind any of that.

Middle seat missing on the airplane, you really think you're like 12 inches from the other guy instead of six inches, it really makes a difference? None of it really makes any sense, and there's no epidemiological evidence. You know, it's like, 'Wash your hands, stand six feet apart.'

There's no evidence that that slowed down the [spread]. … The trajectory of the virus hasn't been altered at all by any of these things. I think the vaccine will, and this is why I really despise people like the CNN Doctor [Sanjay] Gupta, who I think is committing television malpractice by saying, 'Oh, your mask is a much better thing than the vaccine.' Well, no, it isn't. The masks aren't working at all. The thing's going through the roof and people are dying. Why would you want to discourage someone from taking a vaccine and say, 'Oh wear the mask.'?

And the masks are different, too. The N95 mask actually does work to a certain extent, if worn properly and used [with] sterile technique. In the hospital, our doctors — I have a brother and sister who are doctors, they wear the N95 mask, and it's kept them from getting infected — but there's no value to the cloth mask, at all.

It's like wearing your underwear. You might as well cut your underwear up and wear your underwear as protection. It doesn't work.

MARLOW: That's why I call it a face diaper. So you've got a public who has accepted this, though, by and large, because we've been told by everyone we have to accept it. Have we lost track of the Constitution? Have we forgotten about the Constitution?

PAUL: Well, that's why I like this youth group here. What are they asked to give up? They're being asked to give up their graduation from high school, their graduation from college, their wedding, and if we're not careful, it's gonna be their five-year wedding anniversary or their ten-year anniversary. We're still gonna be wearing masks.
Paul highlighted Director of the National Institute of Allergy and Infectious Diseases Dr. Anthony Fauci's ongoing advocacy for mask-wearing as a protective measure for public health.
"If Fauci has his way, you'll never give up on the mask," warned Paul. "It's all about submission. They want you to submit to their will, whether there's any science. In fact, like on schools, I've been telling Fauci for six months, the evidence is that if you open schools, you will not get a surge. The whole world accepts it, except for Dr. Fauci. He finally accepted it last week, six months after I started showing him the evidence."
Last week, CNN published an article entitled, "Why a Covid-19 vaccine doesn't mean that you can stop wearing a mask." CNN's top medical reporter, Dr. Sanjay Gupta, described the coronavirus as "especially deadly" while advising people to "double the usual six feet [of distancing] to 12 feet" in gyms due to "heavy breathing."
Democrats and the broader left regularly advocate for continuation and expansion of assorted and arbitrary lockdowns and shutdowns against businesses, religious organizations, and particular political demonstrations.
===
There Is no Covid and There Is no Pandemic: There Is Only Deception and Tyranny
By Gary D. Barnett - 24. October 2020
"All tyrannies rule through fraud and force, but once the fraud is exposed they must rely exclusively on force."
~ George Orwell
It is important to point out that this information is not new, it is not surprising, it is not "conspiracy theory," and it will not be reported in the mainstream media. It is however, illustrative of the blatant deception and criminal fraud being pursued by not only the claimed ruling 'elite,' but by the entire political class and the CDC as well. This fraud is being perpetrated and advanced by those pretending to represent all of you; those immoral and evil people that make up what is called government. They promise to uphold a duty to protect society from any infringement on its liberty, but the opposite of course is the case. All that is certain about politicians, the lowest form of human on earth, is that they at every level are the most dangerous enemy of mankind.
The information that outlines this hoax comes directly from the CDC. The report in question is called the: Severe Acute Respiratory Syndrome Coronavirus 2 from Patient with Coronavirus Disease, United States. The analysis was done by Dr. Tom Cowan, and reported on by Jon Rappoport. While this report is somewhat complicated to read by the layperson, it is very clear in that it exposes the absolute fraud involved in attempting to cover up that no real isolation or proof that SARS-CoV-2 exists has ever been accomplished. This is evident in that the CDC's own report exposes this fact, while attempting to show otherwise. This is pure deception based on the CDC's belief that the American public is to too stupid to understand their dishonest trickery.
Rappoport's analysis is spot on, and goes into great detail about the unscientific and asinine methods used to attempt to hide the truth in a lie. The CDC article in question was discovered by Sally Fallon Morrell. Her co-author, Dr. Cowen, exposes the fraud in his article titled: "Only Poisoned Monkey Kidney Cells 'Grew' the 'Virus'." The entire process was a scam, just like the virus is a scam. Of course, none of this is about any deadly virus; it is only about using a make-believe virus as an instrument of fear in order to gain mass compliance so as to achieve the total submission of billions of people. In that light, this entire episode in the U.S. could be classified as a false flag operation, but instead of attempting to use misplaced terror to go to war against another country, this war sought will be against the citizens of America and the world.
In simple terms, the basis of all this analysis is that no isolation, separation, or identification of any deadly novel coronavirus has ever occurred. The CDC report makes clear that instead of isolating and doing any proper gene sequencing, only 37 pairs of completely unpurified samples out of approximately 30,000 were tested by using PCR probes. No PCR test can isolate or identify this 'virus." No PCR test can diagnose anything referred to as Covid-19. In addition, this information was put into a computer program, which is scientific and manipulated fraud. A consensus method was then used to decide the results of this fraudulent isolation 'attempt,' negating any true science whatsoever. The entirety of this so-called analysis was nothing more than a premeditated attempt to deceive the public, and to advance propaganda so treacherous as to have the ability to shut down the world, cause future mass death and destruction, and destroy the economy of this country and beyond.
As I reported in this article, the numbers of deaths worldwide this year are close to the same or less than last year. In other words, there are no additional deaths worldwide, and a similar analysis of the United States deaths shows the same conclusion. That conclusion is that there are no additional deaths. So where is the 'pandemic?' It seems those deaths due to cancer, heart disease, diabetes, and many other diseases and natural causes are all down this year. Of course this is not true, it is just that every death possible is coded as a Covid death in order to pad the numbers so the state can continue to spread its fear. This is all part of the scheme to keep this scam alive.
This virus plot was designed in the first degree, and planned for many years in advance. Timing was extremely important, as the populace had to be considered weak enough, and fearful enough to accept the deception that a dangerous virus was not only present, but also was deadly enough to infect all, and kill large numbers of people. This happened almost overnight, and within a few weeks, the entire nation had been brought to its knees. A coup of this magnitude is difficult to imagine, and almost impossible to believe, but just from March until April of this year, the world was transformed from one that was open and functioning to one that was shut down and on the verge of collapse. Since that time, things have not improved, as the rest of the spring and summer brought continued devastation. During that time, some things were opened again, although restrictions remained in place, but that was just a carrot dangled before the people in order to perpetuate the pandemic fear long enough to get to the next flu season. Now the state terror will not only resume, but will be much worse. This is already obvious, as more lockdowns are occurring around the world, as the fake case numbers continue to rise due to bogus PCR testing. We are now entering the more advanced stage of this conspiracy, and the final push is beginning, and will most likely take off without pause after the ludicrous presidential election occurs.
There truly is no time left. Without mass resistance, without serious pushback by large numbers of people, and without a refusal to obey state mandates, we face unprecedented times. Everything the people have been told about this fake 'virus' emergency has been a lie. That was the plan all along, and it will continue to get worse and more deadly every day until total control is achieved. Once that happens, there will be no road back. It is time to stand together, instead of allowing hate to be bred by your masters.
"Also, we will make promise. So long as The Blood endures, I shall know that your good is mine: ye shall feel that my strength is yours: In the day of Armageddon, at the last great fight of all, That Our House stand together and the pillars do not fall."
~ Rudyard Kipling (2015). "Complete Poetry of Rudyard Kipling: Complete 570+ Poems in One Volume: Songs from Novels and Stories, The Seven Seas Collection, Ballads and Barrack-Room Ballads, An Almanac of Twelve Sports, The Five Nations, The Years Between…", p.191, e-artnow
Gary D. Barnett [send him mail] is a retired investment professional that has been writing about freedom and liberty matters, politics, and history for two decades. He is against all war and aggression, and against the state. He recently finished a collaboration with former U.S. Congresswoman, Cynthia McKinney, and was a contributor to her new book, "When China Sneezes" From the Coronavirus Lockdown to the Global Political-Economic Crisis." Currently, he lives in Montana with his wife and son. Visit his website.

===
SARS-CoV2 and the Rise of Medical Technocracy. Lee Merritt, M.D.
•Aug 17, 2020 - Destroyed by the criminal censors of GooTube.
From DDP 38th Annual Meeting, August 16, 2020, Las Vegas, NV
BACKUP
DR. LEE MERRITT ON FACE MASKS, LOCKDOWNS, COVID 19, SARS-COV2 AND THE RISE OF MEDICAL TECHNOCRACY
Secured on BITCHUTE October 9th, 2020.
"Dr. Merritt is a classically trained physician and obtained her medical degree from the University of Rochester School of Medicine and Dentistry. After graduation, she did her internship at the National Naval Medical Center in Bethesda Maryland in Internal Medicine and completed a residency in Orthopaedic Surgery at San Diego Naval Medical Center. She has spent additional years providing care to active duty marines in Iwakuni, Japan and Quantico, Virginia. She was awarded the Louis A. Goldstein Fellowship in Spinal Surgery at Rochester String Memorial Hospital– the only female to have done so. Her life long interest has been in wellness and in 2006 she completed the American Academy of Anti-aging and Integrative Medicine fellowship."
Part 1:
Dr Merritt speaks on masks, detrimental outcomes of lockdowns, and the psychological impact on children from COVID to the Omaha Nebraska City Council.
Part 2:
SARS-CoV2 and the Rise of Medical Technocracy. Lee Merritt, M.D.
From DDP 38th Annual Meeting, August 16, 2020, Las Vegas, NV
WATCH OTHER GREAT CONTENT WITH DR. LEE MERRIT
===
Swiss Research Site: Pandemic is a Total Fraud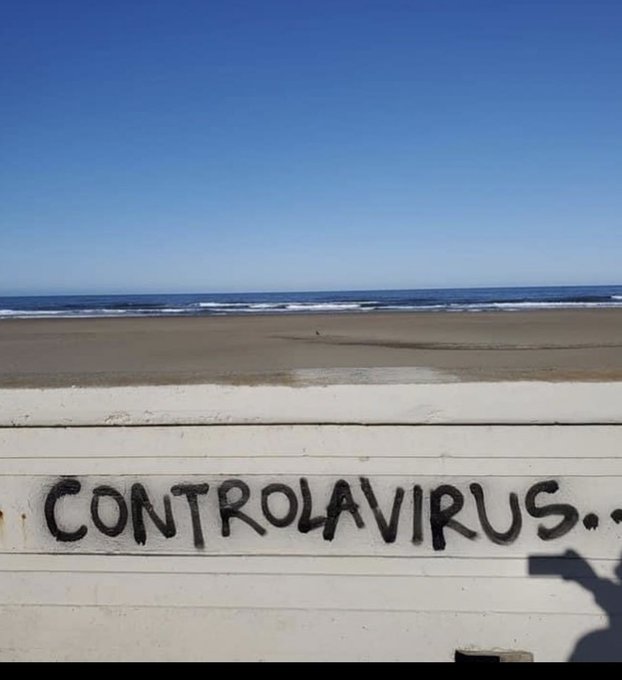 April 12, 2020
The author, Swiss Propaganda Research(SPR) is an independent nonprofit research group investigating geopolitical propaganda in Swiss and international media. SPR is run by independent academics and receives no external funding.
An important distinction concerns the question of whether people die with or indeed from coronaviruses. Autopsies show that in many cases the previous illnesses were an important or decisive factor, but the official figures usually do not reflect this.
50% to 80% of test-positive individuals remain symptom-free. Even among the 70 to 79 year old persons about 60% remain symptom-free, many more show only mild symptoms.
Published: March 14, 2020; Updated: April 7, 2020, 12. April 2020
Fully referenced facts about Covid-19, provided by experts in the field, to help our readers make a realistic risk assessment.
"The only means to fight the plague is honesty." Albert Camus,The Plague (1947)
Overview
According to data from the best-studied countries such as South Korea, Iceland and Germany as well as the cruise ship Diamond Princess, the overall lethality of Covid19 is in the per mille range and thus about ten times lower than initially assumed by the WHO.
A study in Nature Medicine comes to a similar conclusion even for the Chinese city of Wuhan. The initially significantly higher values for Wuhan were obtained because many people with mild or no symptoms were not recorded.
50% to 80% of test-positive individuals remain symptom-free. Even among the 70 to 79 year old persons about 60% remain symptom-free, many more show only mild symptoms.
The median age of the deceased in most countries (including Italy) is over 80 years and only about 1% of the deceased had no serious previous illnesses. The age and risk profile of deaths thus essentially corresponds to normal mortality.
Many media reports of young and healthy people dying from Covid19 have proven to be false upon closer inspection. Many of these people either did not die from Covid19 or they in fact had serious preconditions (such as undiagnosed leukaemia).
Normal overall mortality in the US is about 8000 people per day, in Germany about 2600 people and in Italy about 1800 people per day. Influenza mortality in the US is up to 80,000, in Germany and Italy up to 25,000, and in Switzerland up to 1500 people per winter.
Strongly increased death rates, as in northern Italy, can be influenced by additional risk factors such as very high air pollution and legionella contamination, as well as a collapse in the care of the elderly and sick due to infections, mass panic and lockdown.
In countries such as Italy and Spain, and to some extent Great Britain and the US, a serious overload of hospitals, notably by the flu, is not unusual. In addition, up to 15% of doctors and nurses currently have to self-quarantine, even if they develop no symptoms.
An important distinction concerns the question of whether people die with or indeed from coronaviruses. Autopsies show that in many cases the previous illnesses were an important or decisive factor, but the official figures usually do not reflect this.
Thus in order to assess the danger of the disease, the key indicator is not the often mentioned number of test-positive persons and deceased, but the number of persons who actually and unexpectedly develop or die of pneumonia.
The often shown exponential curves of "corona cases" are misleading, since the number of tests also increases exponentially. In most countries, the ratio of positive tests to total tests either remains constant between 5% to 15% or increases only very slowly.
Countries without lockdowns and contact bans, such as Japan, South Korea and Sweden, have not experienced a more negative course of events than other countries. This might call into question the effectiveness of such far-reaching measures.
According to leading lung specialists, invasive ventilation of Covid19 patients is often counterproductive and causes additional damage to the lungs. The invasive ventilation of Covid19 patients is partly done out of fear of spreading the virus through aerosols.
Contrary to original assumptions, however, the WHO determined at the end of March that there is no evidence of aerosol dispersal of the virus. A leading German virologist also found no aerosol and no smear infections in a pilot study.
Many clinics in Europe and the US have been lacking patients and some have had to introduce short-time work. Numerous operations and therapies were cancelled by clinics, even emergency patients sometimes stay at home out of fear of the virus.
Several media have been caught trying to dramatize the situation in clinics, sometimes even with manipulative pictures and videos. In general, many media outlets do not question even doubtful official statements and figures.
The virus test kits used internationally are prone to errors. Several studies have shown that even normal corona viruses can give a false positive result. Moreover, the virus test currently in use has not been clinically validated due to time pressure.
Numerous internationally renowned experts from the fields of virology, immunology and epidemiology consider the measures taken to be counterproductive and recommend a rapid natural immunisation of the general population while protecting risk groups.
The number of people suffering from unemployment, psychological problems and domestic violence as a result of the measures taken has exploded in the US and worldwide. Several experts believe that the measures may claim more lives than the virus itself.
NSA whistleblower Edward Snowden warned that the corona crisis is used for the massive and permanent expansion of global surveillance. The renowned virologist Pablo Goldschmidt spoke of a "global media terror" and "totalitarian measures". Leading British virologist Professor John Oxford spoke of a "media epidemic".
See also: The Open Letter by Professor Bhakdi to German Chancellor Merkel.
===
CORONA - APRIL FOOLS
First published on BITCHUTE April 1st, 2020.
A look at hospitals, clinics and testing centers all over the world during this pandemic - empty.
===
Like Freedom? Then You Won't Like the FREEDOM Act
By ron paul - 23 March 2020

Last Monday, a bipartisan group of Senators and a coalition including libertarian and progressive activists thwarted a scheme to ram through the Senate legislation renewing three provisions of the USA FREEDOM Act (previously known as the USA PATRIOT Act). The bill had already been rushed through the House of Representatives, and most expected it to sail through the Senate. But, instead, Senate leadership had to settle for a 77-day extension.

Senate leadership was also forced to allow consideration of several amendments at a later date. Included is Sen. Rand Paul's amendment that would forbid the FISA court from issuing warrants targeting American citizens.

Deep state supporters claim the expiring business records provision (which authorizes the collection of our communications and was at the center of Edward Snowden's 2013 revelations), lone wolf provision (which allows government to subject an individual with no known ties to terrorists to warrantless surveillance), and roving wiretaps provision (which allows government to monitor communications on any device that may be used by a targeted individual) are necessary to keep Americans safe. But, since Congress first passed the PATRIOT Act almost 20 years ago, mass surveillance, warrantless wiretapping, and bulk data collection have not stopped a single terrorist attack.

The legislation does have "reforms" aimed at protecting civil liberties, but these new protections contain loopholes that render the protections meaningless. For example, the bill requires those targeted for surveillance to be notified that the government spied on them. However, this requirement can be waived if the government simply claims — not proves but just clams — that notifying the target would harm "national security."

The notice provision also only applies to the target of an investigations. So, if you were caught up in a federal investigation because a coworker is being targeted and you shared an office computer, or if a store clerk reported to the government you and others bought pressure cookers, the government could collect your phone records, texts, and social media posts without giving you the chance to challenge the government's actions.

The bill also makes some reforms to the special FISA court, which serves as a rubber stamp for the intelligence community. These reforms are mainly aimed at protecting political campaigns and candidates. They would not stop the FISA court from rubber-stamping surveillance on organizations that oppose the welfare-warfare-surveillance-fiat money status quo.

Anything limiting warrantless wiretapping and mass surveillance should be supported. However, nothing short of repeal of the USA FREEDOM Act will restore respect for our right to live our lives free of the fear that Big Brother is watching. The path to liberty, peace, and prosperity starts with eliminating all unconstitutional laws and returning to a system of limited government, free markets, individual liberty, sound money, and a foreign policy that seeks peaceful commerce and friendship with all instead of seeking new monsters to destroy.
DOJ Wants to Suspend Certain Constitutional Rights During Coronavirus Emergency
The Department of Justice has secretly asked Congress for the ability to detain arrested people "indefinitely" in addition to other powers that one expert called "terrifying"

By PETER WADE - 21. March 2020
The Trump Department of Justice has asked Congress to craft legislation allowing chief judges to indefinitely hold people without trial and suspend other constitutionally protected rights during the coronavirus and other emergencies, according to a report by Politico's Betsy Woodruff Swan.
While the asks from the Department of Justice will likely not come to fruition with a Democratic-controlled House of Representatives, they demonstrate how much this White House has a frightening disregard for rights enumerated in the Constitution.
The DOJ has requested that Congress allow any chief judge of a district court to pause court proceedings "whenever the district court is fully or partially closed by virtue of any natural disaster, civil disobedience, or other emergency situation," according to draft language obtained by Politico. This would be applicable to "any statutes or rules of procedure otherwise affecting pre-arrest, post-arrest, pre-trial, trial, and post-trial procedures in criminal and juvenile proceedings and all civil processes and proceedings." They justify this by saying currently judges can pause judicial proceedings in an emergency, but that new legislation would allow them to apply it "in a consistent manner."
But the Constitution grants citizens habeas corpus, which gives arrestees the right to appear in front of a judge and ask to be released before trial. Enacting legislation like the DOJ wants would essentially suspend habeas corpus indefinitely until the emergency ended. Further, DOJ asked Congress to suspend the statute of limitations on criminal investigations and civil proceedings during the emergency until a year after it ended.
Norman L. Reimer, executive director of the National Association of Criminal Defense Lawyers, told Politico the measure was "terrifying," saying, "Not only would it be a violation of [habeas corpus], but it says 'affecting pre-arrest.' So that means you could be arrested and never brought before a judge until they decide that the emergency or the civil disobedience is over. I find it absolutely terrifying. Especially in a time of emergency, we should be very careful about granting new powers to the government."
"That is something that should not happen in a democracy," he added.
DOJ also asked Congress to amend the Federal Rules of Criminal Procedure to have defendants appear at a hearing via videoconference instead of in person with the defendant's consent, although in a draft obtained by Politico, the sections about requiring consent were crossed out. But it's not just Americans' rights the DOJ wants to violate. They also asked Congress to pass a law saying that immigrants who test positive for COVID-19 cannot qualify as asylum seekers.
As coronavirus spreads through the country, activists are calling on politicians in office to release prisoners and immigrants held in detention centers, both of which can be a hotbed of virus activity with so many people in close quarters and limited or non-existent supplies of soap, sanitizer, and protective equipment. Some states have already begun to do so. But with this, the Trump administration is taking steps to hold more people in prisons for an undetermined amount of time — showing their priority is not saving lives but giving themselves more power.
===
===
A fiasco in the making? As the coronavirus pandemic takes hold, we are making decisions without reliable data
By JOHN P.A. IOANNIDIS - 17. MARCH 2020
A nurse holds swabs and a test tube to test people for Covid-19 at a drive-through station set up in the parking lot of the Beaumont Hospital in Royal Oak, Mich. PAUL SANCYA/AP
The current coronavirus disease, Covid-19, has been called a once-in-a-century pandemic. But it may also be a once-in-a-century evidence fiasco.
At a time when everyone needs better information, from disease modelers and governments to people quarantined or just social distancing, we lack reliable evidence on how many people have been infected with SARS-CoV-2 or who continue to become infected. Better information is needed to guide decisions and actions of monumental significance and to monitor their impact.
Draconian countermeasures have been adopted in many countries. If the pandemic dissipates — either on its own or because of these measures — short-term extreme social distancing and lockdowns may be bearable. How long, though, should measures like these be continued if the pandemic churns across the globe unabated? How can policymakers tell if they are doing more good than harm?
Vaccines or affordable treatments take many months (or even years) to develop and test properly. Given such timelines, the consequences of long-term lockdowns are entirely unknown.
The data collected so far on how many people are infected and how the epidemic is evolving are utterly unreliable. Given the limited testing to date, some deaths and probably the vast majority of infections due to SARS-CoV-2 are being missed. We don't know if we are failing to capture infections by a factor of three or 300. Three months after the outbreak emerged, most countries, including the U.S., lack the ability to test a large number of people and no countries have reliable data on the prevalence of the virus in a representative random sample of the general population.
This evidence fiasco creates tremendous uncertainty about the risk of dying from Covid-19. Reported case fatality rates, like the official 3.4% rate from the World Health Organization, cause horror — and are meaningless. Patients who have been tested for SARS-CoV-2 are disproportionately those with severe symptoms and bad outcomes. As most health systems have limited testing capacity, selection bias may even worsen in the near future.
The one situation where an entire, closed population was tested was the Diamond Princess cruise ship and its quarantine passengers. The case fatality rate there was 1.0%, but this was a largely elderly population, in which the death rate from Covid-19 is much higher.
Projecting the Diamond Princess mortality rate onto the age structure of the U.S. population, the death rate among people infected with Covid-19 would be 0.125%. But since this estimate is based on extremely thin data — there were just seven deaths among the 700 infected passengers and crew — the real death rate could stretch from five times lower (0.025%) to five times higher (0.625%). It is also possible that some of the passengers who were infected might die later, and that tourists may have different frequencies of chronic diseases — a risk factor for worse outcomes with SARS-CoV-2 infection — than the general population. Adding these extra sources of uncertainty, reasonable estimates for the case fatality ratio in the general U.S. population vary from 0.05% to 1%.
That huge range markedly affects how severe the pandemic is and what should be done. A population-wide case fatality rate of 0.05% is lower than seasonal influenza. If that is the true rate, locking down the world with potentially tremendous social and financial consequences may be totally irrational. It's like an elephant being attacked by a house cat. Frustrated and trying to avoid the cat, the elephant accidentally jumps off a cliff and dies.
Could the Covid-19 case fatality rate be that low? No, some say, pointing to the high rate in elderly people. However, even some so-called mild or common-cold-type coronaviruses that have been known for decades can have case fatality rates as high as 8% when they infect elderly people in nursing homes. In fact, such "mild" coronaviruses infect tens of millions of people every year, and account for 3% to 11%of those hospitalized in the U.S. with lower respiratory infections each winter.
These "mild" coronaviruses may be implicated in several thousands of deaths every year worldwide, though the vast majority of them are not documented with precise testing. Instead, they are lost as noise among 60 million deaths from various causes every year.
Although successful surveillance systems have long existed for influenza, the disease is confirmed by a laboratory in a tiny minority of cases. In the U.S., for example, so far this season 1,073,976 specimens have been tested and 222,552 (20.7%) have tested positive for influenza. In the same period, the estimated number of influenza-like illnesses is between 36,000,000 and 51,000,000, with an estimated 22,000 to 55,000 flu deaths.
Note the uncertainty about influenza-like illness deaths: a 2.5-fold range, corresponding to tens of thousands of deaths. Every year, some of these deaths are due to influenza and some to other viruses, like common-cold coronaviruses.
In an autopsy series that tested for respiratory viruses in specimens from 57 elderly persons who died during the 2016 to 2017 influenza season, influenza viruses were detected in 18% of the specimens, while any kind of respiratory virus was found in 47%. In some people who die from viral respiratory pathogens, more than one virus is found upon autopsy and bacteria are often superimposed. A positive test for coronavirus does not mean necessarily that this virus is always primarily responsible for a patient's demise.
If we assume that case fatality rate among individuals infected by SARS-CoV-2 is 0.3% in the general population — a mid-range guess from my Diamond Princess analysis — and that 1% of the U.S. population gets infected (about 3.3 million people), this would translate to about 10,000 deaths. This sounds like a huge number, but it is buried within the noise of the estimate of deaths from "influenza-like illness." If we had not known about a new virus out there, and had not checked individuals with PCR tests, the number of total deaths due to "influenza-like illness" would not seem unusual this year. At most, we might have casually noted that flu this season seems to be a bit worse than average. The media coverage would have been less than for an NBA game between the two most indifferent teams.
Some worry that the 68 deaths from Covid-19 in the U.S. as of March 16 will increase exponentially to 680, 6,800, 68,000, 680,000 … along with similar catastrophic patterns around the globe. Is that a realistic scenario, or bad science fiction? How can we tell at what point such a curve might stop?
The most valuable piece of information for answering those questions would be to know the current prevalence of the infection in a random sample of a population and to repeat this exercise at regular time intervals to estimate the incidence of new infections. Sadly, that's information we don't have.
In the absence of data, prepare-for-the-worst reasoning leads to extreme measures of social distancing and lockdowns. Unfortunately, we do not know if these measures work. School closures, for example, may reduce transmission rates. But they may also backfire if children socialize anyhow, if school closure leads children to spend more time with susceptible elderly family members, if children at home disrupt their parents ability to work, and more. School closures may also diminish the chances of developing herd immunity (the better term is community immunity) in an age group that is spared serious disease.
This has been the perspective behind the different stance of the United Kingdom keeping schools open, at least until as I write this. In the absence of data on the real course of the epidemic, we don't know whether this perspective was brilliant or catastrophic.
Flattening the curve to avoid overwhelming the health system is conceptually sound — in theory. A visual that has become viral in media and social media shows how flattening the curve reduces the volume of the epidemic that is above the threshold of what the health system can handle at any moment.
Yet if the health system does become overwhelmed, the majority of the extra deaths may not be due to coronavirus but to other common diseases and conditions such as heart attacks, strokes, trauma, bleeding, and the like that are not adequately treated. If the level of the epidemic does overwhelm the health system and extreme measures have only modest effectiveness, then flattening the curve may make things worse: Instead of being overwhelmed during a short, acute phase, the health system will remain overwhelmed for a more protracted period. That's another reason we need data about the exact level of the epidemic activity.
One of the bottom lines is that we don't know how long social distancing measures and lockdowns can be maintained without major consequences to the economy, society, and mental health. Unpredictable evolutions may ensue, including financial crisis, unrest, civil strife, war, and a meltdown of the social fabric. At a minimum, we need unbiased prevalence and incidence data for the evolving infectious load to guide decision-making.
In the most pessimistic scenario, which I do not espouse, if the new coronavirus infects 60% of the global population and 1% of the infected people die, that will translate into more than 40 million deaths globally, matching the 1918 influenza pandemic.
The vast majority of this hecatomb would be people with limited life expectancies. That's in contrast to 1918, when many young people died.
One can only hope that, much like in 1918, life will continue. Conversely, with lockdowns of months, if not years, life largely stops, short-term and long-term consequences are entirely unknown, and billions, not just millions, of lives may be eventually at stake.
If we decide to jump off the cliff, we need some data to inform us about the rationale of such an action and the chances of landing somewhere safe.
Author:
John P.A. Ioannidis is professor of medicine, of epidemiology and population health, of biomedical data science, and of statistics at Stanford University and co-director of Stanford's Meta-Research Innovation Center.
===
On the Front Lines of Coronavirus: A Doctor's View
What is currently unfolding in the U.S. is what happens when you develop a healthcare system predicated around extracting profit from sick bodies, writes Mike Pappas.
By Mike Pappas - 16. March 2020
Coronavirus has officially hit the United States. Throughout the country, there have been anywhere between 1,600 and 3,600 confirmed cases and 41 deaths. This number is likely a gross underestimate of the actual number of cases, as the U.S. has only tested a small proportion of the population. Meanwhile, top health officials in Ohio estimate 100,000 people could have potentially already been infected with the virus. Researchers at Johns Hopkins estimate there could be between 50,000 and half a million cases in the U.S. at this time, and that number only looks like it will grow. Dr. Anthony Fauci, director of the National Institute of Allergy and Infectious Diseases and top member of President Donald Trump's coronavirus task force, recently stated it's possible millions could die in the United States. I hope that we do not see things get worse in the U.S., but based on what I personally have seen and what my colleagues report, I cannot help but believe things will get worse than they are now.
Take it from a U.S. physician working on the ground in communities hit by COVID-19: the U.S. is woefully unprepared for this pandemic. During a recent press conference, after being pressed about the limited availability of coronavirus test kits, Dr. Fauci said, "The system does not — is not really geared to what we need right now, what you are asking for. That is a failure." The U.S. has only been able to test five individuals per million, while South Korea has tested more than 3,500 per million people. This is largely due to the fact that the U.S. declined to use WHO tests used around the rest of the world.
Testing is not the only place where the U.S. is lacking. It has been reported in multiple outlets that there are critical shortages in personal protective equipment (PPE) for health providers, ventilators, and ICU beds. These shortages are especially concerning, as they risk overwhelming critical care sectors of the healthcare system. Nurses, physicians, and other healthcare workers on the front lines are speaking out about what they need to provide adequate care, but the system is unable to respond. It appears these cries are falling on deaf ears. The U.S. healthcare system has always been horrid, but this pandemic is serving as a magnifying glass to expose its multiple failures.
Corona Overwhelming Other Countries
While COVID-19 has hit over 140 countries, we can see the extent to which it can overwhelm a healthcare system by looking at a country like Italy. The Italian healthcare system, which ranks second in quality in the entire world, has been completely overburdened by the virus. It was recently reported that the virus claimed 368 new deaths on Sunday, which was the largest 24 hour increase in the country to date. The country has over 21,000 cases as of today, and physicians on the ground are reporting there are simply too many patients for each of them to receive adequate care. Recently, the Italian College of Anesthesia, Analgesia, Resuscitation and Intensive Care (SIAARTI) even published guidelines likening decisions physicians may face to "wartime triage" deciding who lives and who dies. Physicians in Italy are reporting that up to 80 percent of hospital beds in some provinces are occupied by coronavirus patients, and intensive care units are completely overloaded and short of supplies.
The strain the coronavirus causes on health systems also leads to increased deaths from other illnesses not related to coronavirus. There are stories around the world of patients with various illnesses such as cancer that are turned away from care. Other acute and chronic illnesses do not take a break during viral pandemics such as this. In other parts of the world such as China, the strain is not just leading to deaths of patients, but also medical workers dying from a combination of infection and fatigue.
There is potential for this same tragic dynamic to play out in the U.S., but in an even worse fashion given our disjointed profit-centered model of care. As discussed in a recent analysis published on Statnews.com, the U.S. has about 2.8 hospital beds per 1,000 people — with a population of around 330 million, 1 million total hospital beds. While the number of patients needing hospitalization vary in reports depending on the country, anywhere from 50 percent (Italy) to 15 percent (China) of patients required hospitalization. Based on the rates of spread in the U.S., even if 10 percent of patients required hospitalization, hospital beds would be filled by May. This is not to mention the drastic drain on supplies that such a rate of infection would put on the U.S. healthcare system.
Healthcare Workers Already Noticing Shortages
The Trump administration's Department of Health and Human Services has been extremely behind on ensuring healthcare workers have the necessary supplies to treat the large number of patients who will be coming to hospitals in the near future. For example, they only recently issued a request for contracts for 500 million face masks to help protect workers against the virus when seeing patients. The proposals for these contracts are not due back until March 18. Requests for information around available medical gowns, masks, respirators, etc. from the Domestic Strategic National Stockpile's Office of Resource Management are not even due back until March 24. These clearly serve as delays in a time of crisis, when delays and shortages mean increased viral transmission, increased spread of illness, and increased death.
Short supplies of protective masks are hitting hospitals around the country. Staff must often obtain management approval before using N95 masks used to protect against airborne pathogens. In one New York hospital, management advised staff to "reuse" N95 masks with a distributed document saying "N95 masks will be reused by staff until they are soiled, moist, or compromised," and to obtain a new mask an associate must "request a mask from their supervisor." Policies such as this one pose great risk of infection for healthcare workers, who would then potentially spread the infection to patients. It doesn't stop at the special N95 masks, nurses in Chicago are now even reporting they are even running out of regular surgical masks, which is unconscionable in a healthcare setting. I'm part of a discussion group of health care workers; a nurse in New York City recently contacted us, saying, "Ok, so now we get two masks each and that's it!!! WHAT THE FUCK IS GOING ON????" That is a great question.
take over private industries that are putting profits over patient lives. In the U.S., we are seeing "requests" and "contracts" for money to be funneled into inefficient for-profit companies that cannot and will not respond fast enough, while the government leaders and media pundits continue to tout the brilliance of "public-private partnerships."
Confusion from Management
Even the type of mask to be used for COVID-19 patients has been up for debate. Hospital administrations direct staff to use regular surgical masks, eyeshields, and PPE for suspected or confirmed COVID-19 cases because according to CDC guidelines, N95 masks should only be worn for "aerosol generating procedures." This concerns many healthcare workers because at least one study in conjunction with the National Institutes of Health (NIH), but yet to be peer reviewed, suggests that the coronavirus can survive in the air, which would necessitate N95 masks. Healthcare workers speculate the laxity in recommendations results from hospital administrations attempting to save the already short supply of N95 masks.
These issues, along with poor lines of communication resulting from the highly bureaucratized and corporatized U.S. healthcare system, have led to confusion, delays in care, and even some healthcare workers being exposed. As one worker recently shared with me:
"I'm an RN in a MICU in New York. We currently have 3 positives on unit. There has been a lot of fear regarding lack of equipment and PPE [protective personal equipment]. Throughout our facility we have found no plans in place for this. The union has been working on demands. One of the things that has been most difficult is the discussion… is it droplet or airborne. Our institution has gone back and forth, provided misinformation about masks and appropriate PPE. Over the last week we have been told re-use masks. Last night they said the rooms no longer need airborne precaution and only droplet/contact precautions needed. Now, at 11am they have placed the rooms back on airborne.
We are worried they have exposed a lot of us. They aren't testing a handful of people who might be positive.
Masks (droplet/surgical vs. airborne/respirator) are not the only problem. ICU beds around the country are quickly filling. New York Governor Andrew Cuomo recently stated that 80 percent of ICU beds in the state are occupied. While hospitals rightfully attempt to make more space on units, administrations have been reported converting units to handle ICU level patients without first ensuring nurses are comfortable or trained to handle the care involved with such patients. As reported, nurses throughout the country are already chronically understaffed due to capitalists continually trying to cut staff as much as possible to lower costs and increase profits.
Photo: Fatemeh Bahrami/Anadolu Agency via Getty Images
Hospital administrations have repeatedly ignored nurses' calls for safe staffing ratios, which, if instituted, would have made handling a pandemic more tolerable. Now, around the country they are scrambling, putting out calls for retired nurses to return to work to help fill staffing gaps. Capitalists' consistent push for profits is now coming home to roost, manifesting as staff shortages during this crisis.
All Staff at Risk
And it's not only nurses being harmed under these poor working conditions. Resident physicians, supervising/attending physicians, medical assistants, technicians, and other front line healthcare staff are also at risk. Patient care associates — these are often the individuals who take vital signs and perform other crucial services — in hospitals in New York City have noted the absence of training in protecting against the virus. One recently stated, "We haven't gotten any training. The N95 respirators are on lockdown. They can only be used for 'more serious cases.'"
Resident physicians, who often work 80+ hours per week in the hospitals, are at particular risk. While many residency training programs across the country are now appropriately pulling residents off of "nonessential rotations," so they can be prepared to respond to the crisis, many working on the front lines are put at risk. As per a resident who recently contacted me:
"We have a patient that is being admitted for pneumonia but her story sounds really good for COVID-19. I called the infection control line and they were like "This line is only for attendings only. Call your attending if you want to challenge it." They're not doing shit to protect us if I can't say "I think a patient should be reconsidered for a COVID rule out" and have them seriously discuss it as one."
Decisions such as these put staff on the front lines at risk of contracting and subsequently spreading COVID-19 to other patients and staff.
Capitalism's Rot in Healthcare System
What is currently unfolding in the U.S. is what happens when you develop a healthcare system predicated around extracting profit from sick bodies — one that continually attempts to drive down costs whenever possible. A system that only reacts to disease instead of preventing disease. Dr. Fauci stated that our "system is not built for this," but healthcare workers dedicated to treating patients have been condemning this system for years. Our healthcare system has always been a complete disaster, but a pandemic like this just magnifies that fact. We not only need a new healthcare system, but a new economic system that values life over profit. Capitalism will never give us what we need. Hopefully, this wake-up call does not cost too many innocent lives.
Author:
Mike Pappas is an activist and medical doctor working in New York City. This article is from Left Voice.
===
Another Kind of Outbreak: COVID-19 as Financial Crime Threat
18. March 2020
When the World Health Organization (WHO) designated COVID-19 a 'pandemic' earlier this month, it understandably left out another concern linked to the outbreak: how financial crooks might exploit it. Whether it is this virus or another in the future, the significant attention and panic that comes with such outbreaks can provide unscrupulous individuals with a new means to exploit others.
By definition, "panic" is "a sudden strong feeling of fear that prevents reasonable thought and action," and this is exactly what can aide criminals—a lack of reasonable thought or action from their victim.
Media reports show all manner of unreasonable action and advice, from panic-buying of toilet rolls to false information being spread that cocaine can cure the virus. Equally bizarre have been reports of inaccurate rumors spread on social media that 'constant' sexual intercourse could kill the Coronavirus. With global attention on the outbreak itself, criminals need only be successful with a fraction of their potential victims to take advantage of the unfortunate situation that has unfolded.
Financial Crime Threats
Currently, statistics on criminality related to the outbreak are limited. Aside from criticising the UK's response to the viral outbreak, Action Fraud disclosed that it had received 21 reports of fraud linked to the virus last month, with victims' losses totalling over £800,000. Ten of the reports involved the purchase of face masks from fraudulent sellers. One victim paid £15,000 for the (obviously non-existent) face masks, which never arrived.
The Action Fraud information also highlighted a common scheme that involved fraudsters emailing potential victims and pretending to be from organisations working with the WHO and CDC (Centers for Disease Control and Prevention). The fraudsters claimed to be able to provide a list of infected people in the victim's area. The victims were then asked to click on links to malicious websites in order to obtain the lists and were at times asked to make payments in Bitcoin.
Recorded Future, the cybersecurity and threat intelligence company, released a report that found cybercriminals had been using phishing and malware to target victims in Italy, the United States, Ukraine and particularly Iran. among other nations. The company also noted that "at least three cases where reference to COVID-19 has been leveraged by possible nation-state actors".
The report concluded that cybercriminals were using branding from known organisations, such as WHO and CDC, in order to convince victims to click on links or open attachments, much as Action Fraud separately described. The findings by Recorded Future also detail that, in line with the increase in the spread of the virus, there was an increase in newly registered domain names related to the Coronavirus as cybercriminals potentially realised the use of the "COVID-19 as a cyberattack vector".
As the situation evolves, it is likely that criminals will also adapt their methods of targeting COVID-19's victims. Whilst there is currently no cure for COVID-19 and many unfortunate souls have lost their lives, the simple action of thinking before acting could help fight another kind of outbreak that, while arguably less important though certainly damaging, can impact lives for years to come.
Author:
Dev Odedra is an independent anti-money laundering and financial crime expert. He has over a decade of experience in managing financial crime risk in the retail, corporate and investment banking sectors. His expertise covers investigations, advisory and controls implementation and improvement.
===
"Understanding the Corona Virus Hoax"
"Understanding the Corona Virus Hoax"

By T. Matthew Phillips, Esq. - 26. January 2020
The Corona virus is man-made. It's a laboratory invention. And it's patented. Disturbing but true.
Close your eyes. Imagine a world where disease-carrying pathogens are considered "inventions." Now open your eyes. You live in that world!
There are at least 36 patented strains of Corona virus. The U.S. Patent Office indicates the most recent Corona virus invention is Patent No. US10130701B2 (Nov. 20, 2018). Click on the below link — and see for yourself —
Corona Patent –> https://patents.google.com/patent/US10130701/en
Waves of Corona outbreaks are coming soon! But there's good news — the Corona vaccine will soon be available at CVS, Rite-Aid and Walgreens! Just in the nick of time!
So, what's a Corona virus? It's a virus that reportedly causes runny nose, coughing, sore throat, and sometimes a fever. According to WebMD: "In most cases, you won't know whether you have a coronavirus or a different cold-causing virus." In other words, it's just the common cold.
But common cold outbreaks are not scary enough to prompt lawmakers to enact new vaccine mandates. So they crank-up the fear factor with horror movie headlines and apocalyptic images of sinister undertakers dressed in creepy-looking HAZ-MAT outfits!
---
---
And when the Corona virus strikes, gov't authorities will refuse to examine it under a microscope. If they ever do, they'll immediately recognize the patented LAB strain of the virus — in every confirmed case — and it will then be revealed that the LAB strain caused the outbreak!
Yes, folks are being infected with the LAB strain of the virus. But if this fact ever leaks-out, the Corona Caper will unravel. So the authorities LIE to us. They claim the outbreaks are caused by elusive, WILD strains of the virus. But remember, Corona virus is an "invention." There is no WILD strain of the virus!
The mainstream media have already begun their Corona disinformation campaign. Gov't lapdogs at USA Today report on what they call "bogus theories" that the Corona virus is patented. Um, okay, — but it *is* patented. Not a "theory!" It's a "factoid" capable of verification at the U.S. Patent Office.
According to USA Today, the Corona patent is just a social media myth. But USA Today is a fake news peddler! They get paid to run "ads" alongside their news stories. And the more ad revenue they receive, the more fake their stories become.
Fake News from USA Today –> https://www.usatoday.com/story/news/nation/2020/01/25/wuhan-coronavirus-bogus-conspiracy-theory-spreads-social-media/4569180002/
Despite the disinformation, the Corona virus is indeed patented — which makes it readily identifiable and distinct from WILD strains. The gov't clearly has the means to discern whether victims are catching the LAB strain or a WILD strain, but the gov't just doesn't care to investigate. They already know which strain sparked the outbreak! After all, it was the gov't that awarded the patent in the first place! (Wink-wink!)
---
When Corona outbreaks visit your town (and they will) tell your local health inspectors that Corona "test kits" yield only positive or negative test results, i.e., they never reveal the actual viral strain.
When they announce Corona outbreaks, insist that officials examine blood samples under a microscope — to determine whether the outbreak involves the LAB strain or a WILD strain.
Hey! There's a Quest Diagnostics lab on every street corner in America! There's no reason to avoid scrutinizing the Corona virus under a microscope! But mainstream science has no wish to study, research, or gain understanding about the origins of infectious outbreaks or how they spread. Mainstream science is too busy creating fear and panic — to sell vaccines.
Once you see the fraud in how they "confirm" the identity of the virus that supposedly caused the outbreak, you suddenly see the fraud in the outbreak itself. All outbreak hoaxes unravel once you realize that "confirmed" cases of the dreaded disease are never actually "confirmed" under a microscope.
Consider this — many scientists are employed as "virus hunters." Their only job is to search for new viruses. If they find one — they quickly bring it into captivity — to patent it! Capitalism has a way of turning nature into commodities. And yet, whenever there's an infectious outbreak, presumably caused by new, WILD viruses, nobody ever goes hunting for these new, WILD viruses! (Get it?)
Predictably, the unvaccinated will be blamed for the Corona outbreaks. Kristen Bell will blame the heathen parents of unclean, ungodly and unvaccinated children who aren't caught-up on their Corona boosters, right?! But wait a sec' — how can Sarah Marshall blame the unvaccinated for Corona outbreaks — when all Americans are unvaccinated for Coronal Disease? ("Shh!" Don't ask!)
---
If they ever examined, under a microscope, blood samples from Corona victims, they'd plainly see that all were infected with the LAB strain of the virus! And they cleverly conceal this fact with test kits that test only for exposure to the virus — and which never identify the culprit viral strain! (Are you paying attention?)
Guess what? Ebola virus is patented. AIDS virus is patented. Measles virus is patented. And so is Chickenpox virus, Zika virus, SARS virus, MRSA virus, Avian flu virus, etc. Any virus you can name — it's patented. All viruses now in captivity are patented.
And all Corona outbreaks are staged media events! For goodness' sake — no Corona outbreaks exist in the historical record!
Remember when your mom told you how to care for diseases like Mumps, Measles and Coronas? Remember that time you stayed home from school for a week with a bad case of the Coronas? NO! Because the Corona virus never existed until Bill Gates paid some slob to invent it — so they can have more outbreaks — so they can sell more vaccines — so they can kill-off more useless eaters — so they can roll-out their new world order!
"If we do a really great job on new vaccines, health care, and reproductive health services, we could lower world population by 10 or 15 percent." – Bill Gates
You guessed it! Bill Gates owns the patented Corona virus! And, not surprisingly, Bill Gates also own the rights to the anti-Corona virus vaccine!
---
The recent Corona outbreaks, which follow closely on the heels of the most recent patent approval, is another c-o-n-s-p-i-r-a-c-y. (There! I said it!) But this should be evident from the intensive media coverage, which is calculated to scare you half to death! Be afraid! Be very afraid! Fear sells vaccines!
Corona outbreaks will scare lawmakers into enacting Corona vaccine mandates! Next thing ya know, they will patent a Heineken virus! So expect Heineken outbreaks — and then Heineken vaccines! This is how they do the masses. This is how the vaccine holocaust begins! This is what genocide looks like!
This is how they plan to exterminate seven billion useless eaters. There's no need for gas chambers when vaccines will do the job nice and neat — and nobody will even know it's a holocaust.
The downward spiral comes quickly — the time to resist is now. Just remember, it's easier to genocide a population — than to convince them they're being genocided. You heard me. ~~TMP.
---
---
– T H E E N D –
---
Written, Produced, and Directed by TMP's Midnight Minions
in association with Chapter Eleven Productions,
Fly-By-Night Management Services, and
Neurotica Entertainment Group
---
Copyright 2020 – by T. Matthew Phillips, Esq.
---
"Freedom means nothing if you can't
keep the government out of your body."
~~T. Matthew Phillips, Esq.