Relatively secure communication applications are still rare
By VF - 23. October 2019
The grave danger of insecure internet communication is somehow widely known, but few people really inderstand the actual dangers in full. What facebook was during the attempted Egypt Spring revolution and twitter during the Gedi Park uprising in Turkey was that these platforms were used by TPSB [The Power's That Shouldn't Be] against the dissidents and in the consequence people got jailed or killed.
Pro-active human rights activists and civil liberties defenders therefore need to be ahead of the curve.
We actully can - though also there remains a caveat - only recommend the prominent server-less applications TOX and BRIAR in the moment, whereby TOX is more versatile because it has solutions for all platforms.
A third server-less app that will go even a step further is being developed by UNSEEN and is in beta, but not yet launched.
Messaging Apps Without Servers
A New Kind of Instant Messaging
Whether it's corporations or governments, digital surveillance today is widespread. Tox is easy-to-use software that connects you with friends and family without anyone else listening in. While other big-name services require you to pay for features, Tox is completely free and comes without advertising — forever.
The Tox Project
Tox began a few years ago, in the wake of Edward Snowden's leaks regarding NSA spying activity. The idea was to create an instant messaging application that ran without requiring the use of central servers. The system would be distributed, peer-to-peer, and end-to-end encrypted, with no way to disable any of the encryption features; at the same time, the application would be easily usable by the layperson with no practical knowledge of cryptography or distributed systems. During the Summer of 2013 a small group of developers from all around the globe formed and began working on a library implementing the Tox protocol. The library provides all of the messaging and encryption facilities, and is completely decoupled from any user-interface; for an end-user to make use of Tox, they need a Tox client. Fast-forward a few years to today, and there exist several independent Tox client projects, and the original Tox core library implementation continues to improve. Tox (both core library and clients) has thousands of users, hundreds of contributors, and the project shows no sign of slowing down.
Tox is a FOSS (Free and Open Source) project. All Tox code is open source and all development occurs in the open. Tox is developed by volunteer developers who spend their free time on it, believing in the idea of the project. Tox is not a company or any other legal organization. Currently we don't accept donations as a project, but you are welcome to reach out to developers individually.
Secure messaging, anywhere
Latest News: Briar 1.2 released, contacts can now be added by exchanging links
Peer-to-peer encrypted messaging and forums
Messages are stored securely on your device, not in the cloud
Connect directly with nearby contacts - no Internet access required
Free and open source software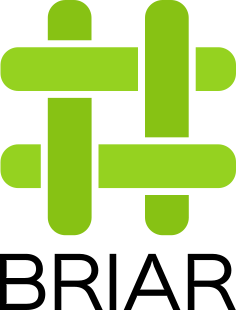 You should prefer not to use Google Play,and can install the app via F-Droid or download the APK file directly from the site.

Briar is a messaging app designed for activists, journalists, and anyone else who needs a safe, easy and robust way to communicate. Unlike traditional messaging apps, Briar doesn't rely on a central server - messages are synchronized directly between the users' devices. If the internet's down, Briar can sync via Bluetooth or Wi-Fi, keeping the information flowing in a crisis. If the internet's up, Briar can sync via the Tor network, protecting users and their relationships from surveillance.
The manual describes how to use Briar and the features that are available. Technical details are available on the wiki.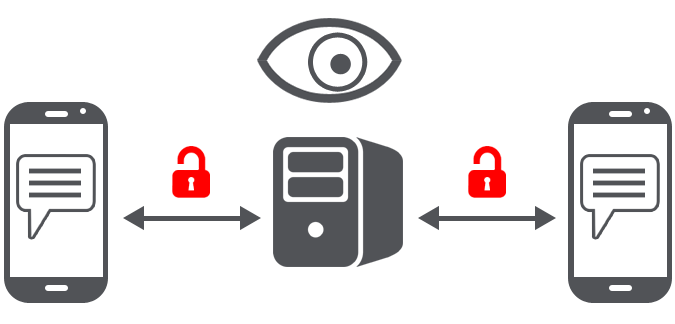 Briar provides private messaging, public forums and blogs that are protected against the following surveillance and censorship threats:
Metadata surveillance. Briar uses the Tor network to prevent eavesdroppers from learning which users are talking to each other. Each user's contact list is encrypted and stored on her own device.
Content surveillance. All communication between devices is encrypted end-to-end, protecting the content from eavesdropping or tampering.
Content filtering. Briar's end-to-end encryption prevents keyword filtering, and because of its decentralized design there are no servers to block.
Takedown orders. Every user who subscribes to a forum keeps a copy of its content, so there's no single point where a post can be deleted.
Denial of service attacks. Briar's forums have no central server to attack, and every subscriber has access to the content even if they're offline.
Internet blackouts. Briar can operate over Bluetooth and Wi-Fi to keep information flowing during blackouts.
Briar is designed to resist surveillance and censorship by an adversary with the following capabilities:
All long-range communication channels (internet, phone network, etc) are comprehensively monitored by the adversary.
The adversary can block, delay, replay and modify traffic on long-range communication channels.
The adversary has a limited ability to monitor short-range communication channels (Bluetooth, WiFi, etc).
The adversary has a limited ability to block, delay, replay and modify traffic on short-range communication channels.
The adversary can deploy an unlimited number of devices running Briar.
There are some users who can keep their devices secure - those who can't are considered, for the purposes of the threat model, to be controlled by the adversary.
The adversary has a limited ability to persuade users to trust the adversary's agents - thus the number of social connections between the adversary's agents and the rest of the network is limited.
The adversary can't break standard cryptographic primitives.
Our long-term plans go far beyond messaging: we'll use Briar's data synchronization capabilities to support secure, distributed applications including crisis mapping and collaborative document editing. Our goal is to enable people in any country to create safe spaces where they can debate any topic, plan events, and organise social movements.
Concerning server-based applications, please read the two reviews below
- the discussion with the second shows the confusion that is out there - or even enhances it for you [BEWARE and double-check].
The 5 Best Secure Messaging Apps of 2019
By Bill Mann - 23. October 2019
As someone who needs to communicate with family and clients scattered around the world, Internet messaging apps have been important to me for years. Once upon a time, Skype, Windows Messenger, AIM, and other such apps did the job. And the ones that still exist still work just fine for messaging, as long as you don't mind being spied upon or having your conversations shared with the NSA and other government agencies.
Even though some of these services are encrypted, the revelations about the NSA's PRISM and other spy programs showed that they were never really secure or private. Even today, new privacy controversies/scandals keep popping up related to these services.
The lack of real privacy and security on the big-name services has resulted in the development of newer messaging apps and services. These aim to provide secure communications that are actually secure. As of now (October 2019), there are dozens of messaging apps available that claim to be secure. In this article, we've surveyed the field and come up with what we consider to be the 5 best secure messaging apps of 2019.
Characteristics we look for in a secure messaging app:
Independence from the major tech companies
End-to-end (E2E) encryption
Multi-platform support
Multi-mode communications (voice, text, video, whatever)
Additional features
After looking at the mass of secure messaging apps available, we came up with five top performers that you may want to consider for your own use.
They are:
Signal
Telegram
Viber
Wickr
Wire Personal
Note: We ruled out several of the most popular messaging apps (in particular, Whatsapp and Facebook Messenger) because of their ties to major tech companies. Between their data security problems, their political biases, and the pressure they face from law enforcement to break the encryption on their products, we think you should look elsewhere for secure messaging.
In the short reviews that follow, we'll look at the pros and cons of these secure messaging apps, as well as give you a quick description of each. That should be enough information for you to decide which you are interested in testing for yourself.
Signal
If you are looking to move to a secure messaging app, the fast and easy answer is to go with Signal.
Created by a group called Open Whisper Systems, it doesn't have near the number of users that behemoths like Whatsapp (~1.6 billion users) or Facebook Messenger (~1.3 billion users) have. But what it does have is the support of some of the world's top experts on privacy and security:
"I am regularly impressed with the thought and care put into both the security and the usability of this app. It's my first choice for an encrypted conversation."
Bruce Schneier, Internationally-recognized expert on computer security and privacy
"Use anything by Open Whisper Systems."
Edward Snowden, NSA whistleblower, and privacy advocate
The messaging protocol incorporated into Signal is considered to be the most secure one available. So much so that other services use the Signal messaging protocol for their most secure modes. Examples include Skype's Private Conversations and Facebook Messenger's Secret Conversations.
Signal Pros
E2E encryption on by default
Includes self-destructing messages
Provides Transparency Reports
Apps and Servers are Open Source
Messages can not be read by the company
Uses Perfect Forward Secrecy (PFS)
Does not log IP Addresses
Native apps for all major desktop and mobile operating systems
Signal Cons
Requires a telephone number to sign up
Does not support Two-Factor Authentication (2FA)
Going beyond the technical stuff, Signal gives you virtually everything you could ask for in a messaging app, including text messaging, SMS, group chats, voice, and video calls, along with document and file sharing. To ensure that messages don't linger forever (bad for privacy, as well as cluttering up your chat history), you can set messages to automatically disappear, with custom control for each individual chat.
Add in the fact that Signal does no tracking, runs no ads, has no affiliate program, and is free to use. The only two small drawbacks we see to this app is that you need to register your phone number to use the app and that it doesn't support Two-Factor Authentication (2FA).
You should definitely check out Signal.
Telegram
Telegram is one of the most popular messaging apps in the world. According to Statista, as of July 2019, Telegram was the 8th most popular messaging app in the world, with 200 million active monthly users. I've been using Telegram myself for a long time now, in part because so many of the people and organizations I need to communicate with also use it.
Telegram Pros
Includes self-destructing messages
Apps are Open Source
Supports Two-Factor Authentication (2FA)
Telegram Cons
Requires a telephone number to sign up
E2E encryption is not active by default
Does not provide Transparency Reports
Servers are not Open Source
Messages can be read by the company
Does not use Perfect Forward Secrecy (PFS)
Logs IP Addresses
Telegram offers a lot of the most useful privacy features, such as 2FA and secret chats with self-destructing messages. Another nice touch is the ability to "unsend" messages, deleting them from your device and that of the recipient. They also offer native apps for all major desktop and mobile operating systems.
However, there are some things we don't like with regard to privacy and security. End-to-end encryption is supported, but only for Secret Chats. If you do not communicate using a Secret Chat, the contents of your messages are accessible to Telegram. Two other things that we don't like are that Telegram logs IP Addresses of people using the service, and that unlike other apps in this roundup, they don't publish Transparency Reports.
All in all, Telegram is popular and provides decent privacy and security. But unless you have specific reasons to use Telegram, there are other services that do an even better job of providing secure messaging.
Viber
While not very well known in the West, Viber is one of the most popular messaging apps (secure or otherwise) in the world. According to 99firms.com, Viber has more than 1 billion (1,000,000,000) users worldwide. Interestingly, most of those users are located in the former Soviet Union, with relatively few users in places like the United States or European Union.
Viber Pros
Includes self-destructing messages
Encryption is turned on by default (for devices that support it)
Messages can not be read by the company
Uses Perfect Forward Secrecy (PFS)
Viber Cons
Requires a phone number and email address (along with name and birth date) to sign up
Does not include self-destructing messages
Does not include Transparency Reports
Apps and Servers are not Open Source
Does not support Two-Factor Authentication (2FA)
Logs IP Addresses
Viber's basic features are similar to the other apps we've listed here. You can send voice and text messages, photos, videos, to individual users or groups of any size. It also offers voice and video chats, all with end-to-end encryption, and all available on mobile devices and the major desktop operating systems.
Another feature that we particularly like is the way Viber color-codes chats. The coding system is simple and logical:
Green means this particular chat is encrypted, and the contact you are connected to is trusted.
Grey means that the chat is encrypted, but you haven't marked the contact as trusted.
Red means there is a problem authenticating the contact.
The company has also upped its game when it comes to their End-to-End (E2E) encryption. It used to be that only 1-on-1 communications were protected by E2E encryption. But that all changed with the release of Viber 6.0. Now group chats are also E2E protected, eliminating one of the major complaints people had in the past.
Unfortunately, as you can see in the "Viber Cons" this app still comes up short on some of the privacy features we think are important. On the other hand, with its huge user base, and strong presence in places like Russia and Ukraine, it could still be the ideal app for communicating with your that part of the world.
Wickr
Wickr is a truly anonymous end-to-end encrypted messaging system with native apps for all popular desktop and mobile operating systems. While Wickr has fewer users than most of the messaging apps we've looked at, it scores well on the factors we think are important.
Wickr Pros
Can sign up anonymously
Encryption is turned on by default
Includes self-destructing messages
Provides Transparency Reports
Messages can not be read by the company
Uses Perfect Forward Secrecy (PFS)
Supports Two-Factor Authentication (2FA)
Does not log IP Addresses
Wickr Cons
Apps and Servers are not Open Source
You can download and install Wickr without giving the company a phone number or even an email address. Since they can't decrypt any of your content, and don't log your IP Address or other metadata, you can truly use Wickr anonymously.
The full Wickr implementation (Wickr Pro) lets you communicate with others either one-to-one or in groups. In either case, you can exchange fully encrypted text messages, voice messages, and voice memos, as well as securely sharing files, images, and videos. The ability to share your screen or location and display your online status make Wickr useful as a collaboration tool instead of just a messaging app.
Thanks to Wickr's self-destructing message capability, you control how long a message remains accessible to the recipient. With the Shredder capability, you can completely delete all your messages from the entire system at any time.
Wickr is available in two forms: Wickr Me (the free personal service) and Wickr Pro (designed for businesses). Wickr Me gives you the most basic capabilities: text and voice chat with one other user at a time.
There are 4 Wickr Pro pricing tiers that give increasing capabilities as you move up the tiers, increasing the odds that you can find a plan that matches the needs of your business or organization. Last year, the company launched Wickr Open Access (WOA), which uses Psiphon's global infrastructure to give Wickr Pro users,
"…a smart VPN that relies on an agile and smart access engine that optimizes the Wickr app to keep the best connection among many servers launched at once…"
Wickr
Not a VPN service like ExpressVPN, Nordvpn etc. but a virtual private network designed to keep Wickr Pro users connected anywhere in the world, despite network problems or attempts to block the connection.
If they can attract enough users to benefit from network effects, Wickr looks to have a bright future.
Wire Personal
The Wire suite is a powerful collaboration system designed for use by businesses. Wire Personal (usually just referred to as Wire or Wire Messenger) is a free messaging app that's highly regarded by users who don't want or need the collaboration tools (and monthly subscription fees) of the full Wire suite.
Like the other apps in this lineup, Wire supports mobile devices and all major desktops (although their Linux support is still listed as Experimental). There's also a browser-based version so you can use Wire on any computer without having to install the app.
Wire Pros
Encryption is turned on by default
Includes self-destructing messages
Provides Transparency Reports
Apps and Servers are Open Source
Messages can not be read by the company
Uses Perfect Forward Secrecy (PFS)
Supports Two-Factor Authentication (2FA)
Wire Cons
Requires email address, phone number, and username to sign up
Logs IP Addresses
Logs some personal data
Wire Messenger hits most of the privacy and security checkpoints we like. They also comply with the EU's GDPR, meaning that users have some strong legal protections against misuse of their personal data. However, it does log the personal data used to sign up, and also keeps track of who you communicate with.
It's a mixed bag, and unless you want to communicate specifically with other Wire users, you can move to one of the other apps listed here if you feel uncomfortable with Wire's data retention policies.
Conclusion
As you've seen in this article, there is no such thing as a perfect secure messaging app. While all the apps here provide end-to-end encrypted messaging and a bunch of additional benefits, each has its strengths and weaknesses. Which one (if any) best meets your needs is a complex calculation that only you can make.
That said, we think that using any one of these apps puts you far ahead of the average computer user. Assuming you aren't trying to hide from the NSA or collaborating with international crime syndicates, any one of these should serve you well.
References
===
Red = Something of major concern.
Yellow = Something of concern.
Green = Nothing of concern.
Blank = I couldn't find any information about it.
===
The following review (most likely paid for by WhatsApp) and the discussion which ensued is presented here only to demonstrate the confusion existing and created out there.
The Best Encrypted Messaging Apps You Should Use Today [Updated 2019]
Review these apps and choose the one that suits your needs
Mission accomplished! Time to apply what you learned.
By MIRIAM CIHODARIU - LAST UPDATED ON JULY 20, 2019
Do you want to know which is the best encrypted messaging app out there and how it can protect your valuable data? This guide might be exactly what you're looking for.
We compiled a list of reliable encrypted messaging apps because the struggle for keeping our data secure is fiercer than ever. Governments crave for it, companies seek access to it, and cybercriminals probably want it the most.
Many of you could believe that all the confidential data shared is safe via Facebook Messenger, Skype or Snapchat, but sometimes it's just an illusion. The recent events in which Facebook shared users' private information with Cambridge Analytica in what seems to be one of the social network's largest data breaches, should make us more aware of the importance of data privacy.
Use this privacy and security guide to better secure your Facebook account.
Without end-to-end encryption, your conversations most likely will get into the hands of cybercriminals, and other malicious actors focused on stealing them.
To better understand how end-to-end encryption works, check out this infographic below: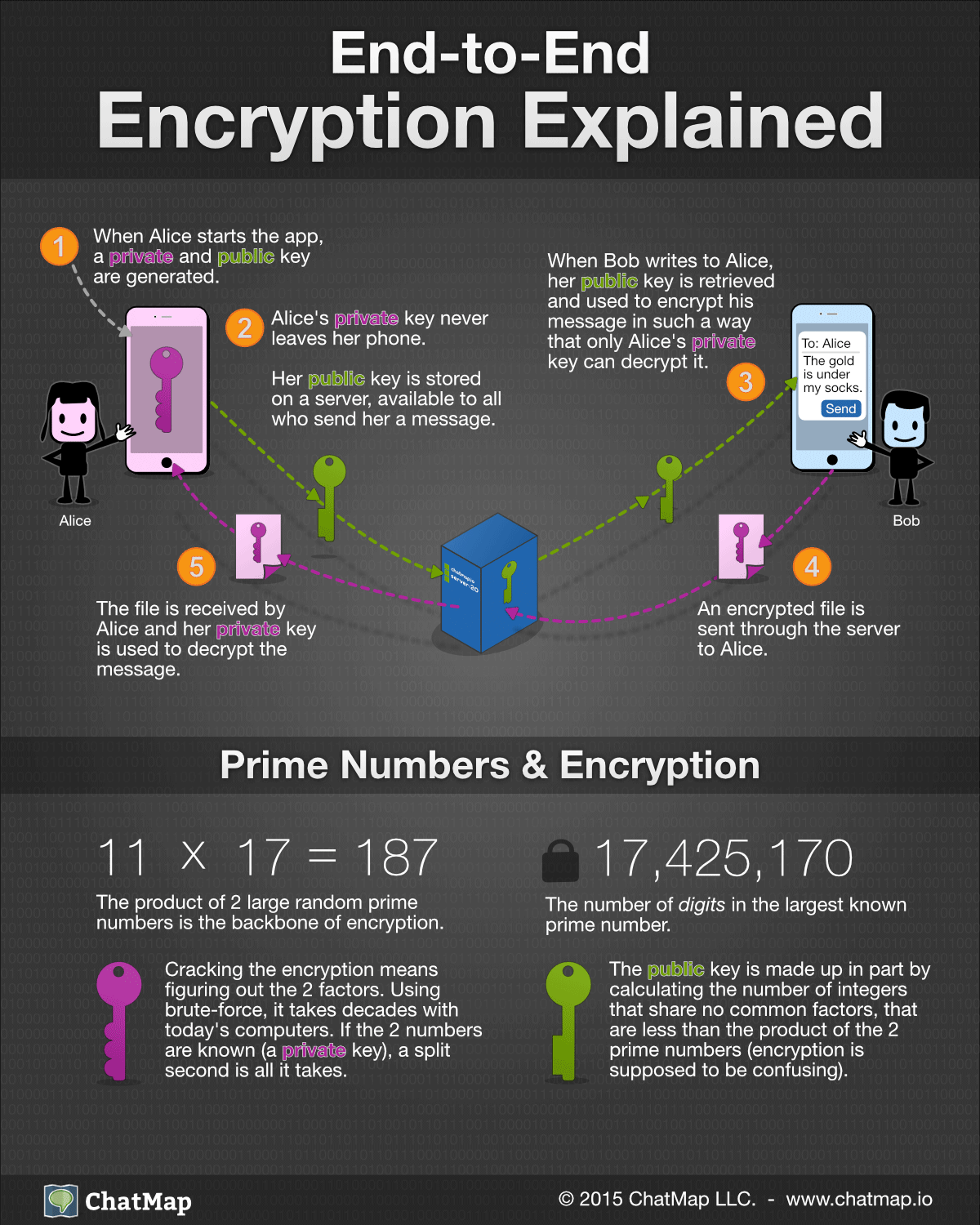 Source: Chatmap.io
Why end-to-end encryption matters
In a nutshell:
End-to-end encryption means encrypting communications in order to make information unavailable to third parties. So when two or more devices communicate via an app that features this level of encryption, the information will be transmitted using a secret code rather than insecure plain text.
As a result, only the people engaged in communication can read the messages and no other person. Not even Internet service providers, the app maker, the government or anyone else.
The data is protected against tampering, surveillance, cybercriminals while it's transmitted and stored. The encryption key is stored locally, for improved protection.
Martin Kleppmann, former Rapportive co-founder, and LinkedIn engineer sums up the value of end-to-end encryption in a great blog post:
Although encryption in transit is widely used, it has serious security problems.

For example, the service provider could be hacked by an adversary, or compromised by an insider, causing sensitive information to be leaked. A fault in the service provider could cause data to be corrupted.

For these reasons, security experts are pushing towards widespread use of end-to-end encryption, which reduces the exposure to such attacks.
His comparison between different types of data encryption is also useful to explain the difference between the widely used encryption in transit and the more secure end-to-end encryption process: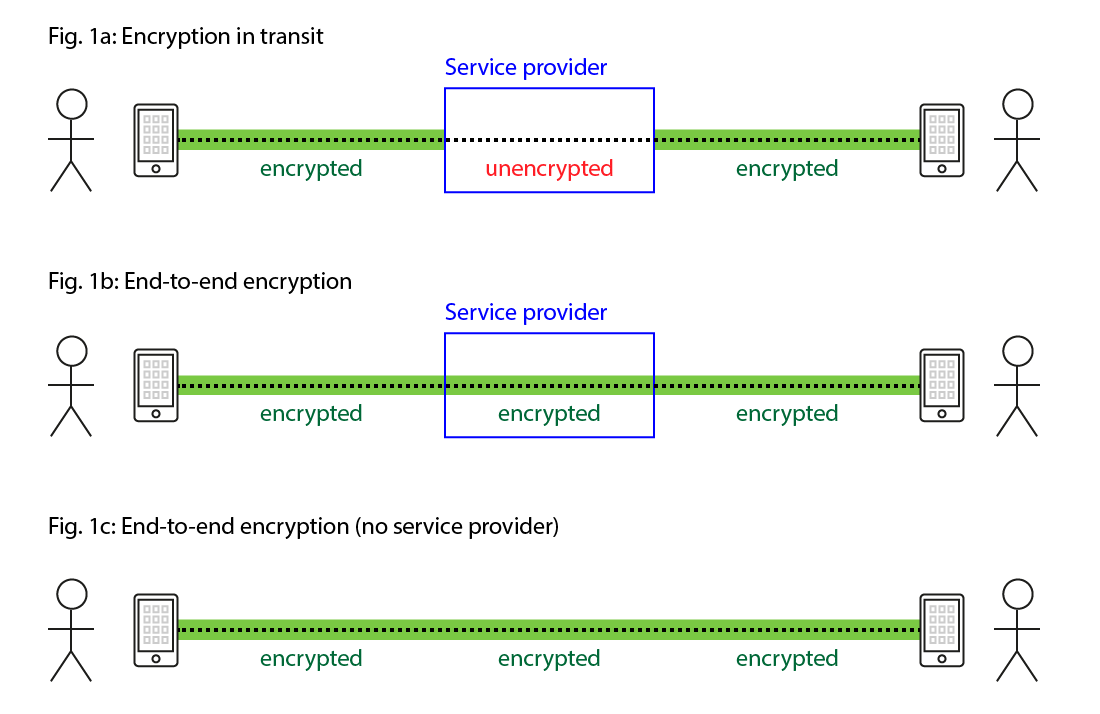 Source: Martin Kleppmann's personal blog
The most secure encrypted messaging apps
[Editorial note: The fact that this review lists WhaqtsApp as number one discredit th whole article. The author seems not to be aware that numerous spyware programmes were evloped by commercial and other hackers to serve mainly governmental suveillance.
ICYMI: Saudis hack Bezos - If Amazon tech genius falls for WhatsApp scam, what chance do the rest of us have?
24 Jan, 2020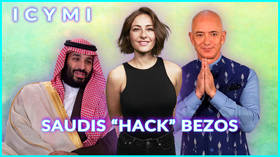 Hats, or Keffiyehs, off to Saudi Arabia, because if reports are true that they managed to hack the phone of Amazon founder Jeff Bezos, then that's like hacking Tony Stark!
It's alleged that the hacking began after Bezos and Saudi Arabia's Crown Prince Mohammed bin Salman swapped WhatsApp digits at a dinner party in Hollywood (yeah, I know!).
ICYMI asks, if a man like Bezos, who is at the very forefront of some of the great technical advances of our time can be caught out by some WhatsApp scam, what chance do the rest of us have?
Read also: Investigation Points To Saudi Prince Role In Bezos Phone Hack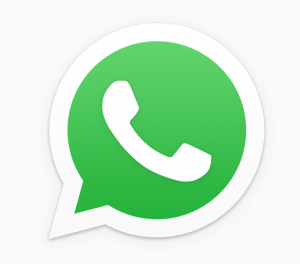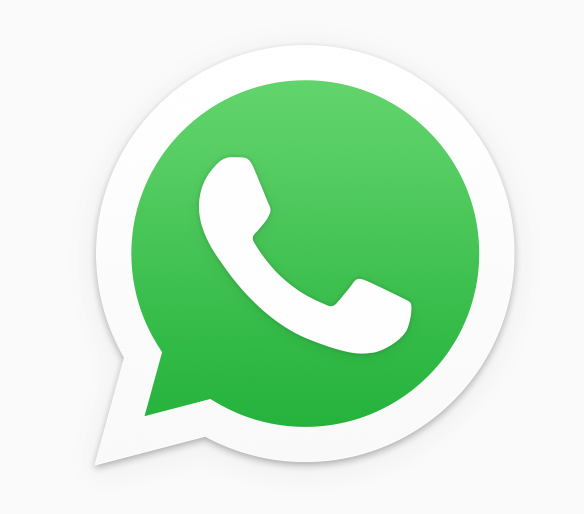 Since 2016, WhatsApp has enabled and implemented end-to-end encryption, so users can enjoy a more secure communication. With more than 1.5 billion users, the platform has been acquired by Facebook and offers a free app to small-to-medium sized and enterprise businesses alike.
Security-wise, encryption enhances communication privacy and protects users' messages from impostors or malicious actors. While security flaws may appear, if cybercriminals were to breach WhatsApp today, they couldn't decrypt your conversations. That's due to the encryption and to the fact that WhatsApp doesn't store your messages on its servers.
App cost: FREE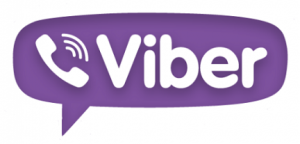 When it launched its 6.0 version, Viber also rolled out end-to-end encryption, providing more safety for its users. The app maker even created a Viber Encryption Overview which serves as a great guide for those who want to learn in-depth information on this security enhancement.
Since 2017 its corporate name has been Rakuten Viber and is currently based in Luxembourg.
This private chat app has plenty of useful features in order to offer users high-quality calling experience and all of them are secured, so the information shared is protected along the way with the end-to-end encryption system.
As long as you make sure to use the sharing method pointed out by Viber, your data will remain encrypted from your end all the way up the recipient.
App cost: FREE
Users: More than 900 million registered users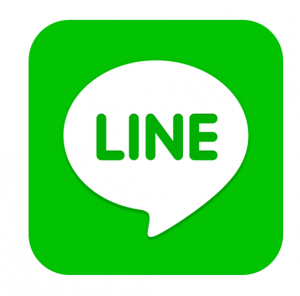 Another secure texting app that you can use to This app has quite an unusual story. It was originally built by a team of Japanese engineers as a solution to communicate after the devastating Tōhoku earthquake which happened in 2011. The calamity damaged the telecommunications infrastructure all over the country, so the only way to communicate was based on Internet-connected platforms.
The same year, LINE added end-to-end encryption to its platform. This featured is called "Letter Sealing" and it's available to all its users. They just have to turn it on to benefit from it.
App cost: FREE
Users: over 700 million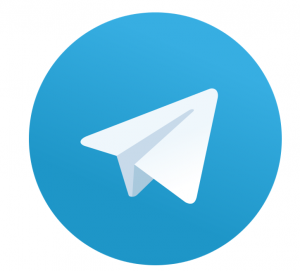 In their own words: "Telegram is a messaging app with a focus on speed and security." The app has reached 200 million active users in March 2018 and continues to grow.
Similar to other messaging apps, Telegram offers end-to-end encryption as well, being considered one of the most secure messaging platforms. For users who want more privacy, they can turn on "Secret Chats" from the app's advanced settings. Read more details about this feature:
"And when you delete messages on your side of the conversation, the app on the other side of the secret chat will be ordered to delete them as well.
You can order your messages, photos, videos and files to self-destruct in a set amount of time after they have been read or opened by the recipient. The message will then disappear from both your and your friend's devices."
All secret chats in Telegram are device-specific and are not part of the Telegram cloud, meaning that you can only access messages in a secret chat from their device of origin. If your device is safe, your secret chats are safe as well.
App cost: FREE
Users: Over 200 million active users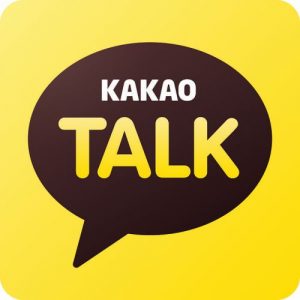 Similar to other private chat apps listed above, KakaoTalk is a Korea-based messaging app that fully encrypts our conversations since 2014! To benefit from this feature, you have to use the "Secret Chat" feature, which is inspired by Telegram.
This feature offers users the option of securing messages with end-to-end encrypted chatting option. However, KakaoTalk's default chat mode is not end-to-end encrypted, so you'll have to enable it.
The app makers boast that KakaoTalk is used by over 90% of smartphone users in South Korea, for which privacy and data security are main concerns.
App cost: FREE
Users: Over 220 million registered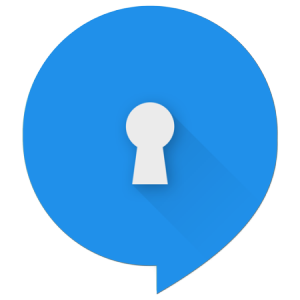 Here's another secure messaging app that uses an encryption system and can keep your messages safe.
Whisper Systems created Signal as a successor to two separate apps dedicated to encrypted voice calling and encrypted texting.
Encryption was always at the core of the company's products. When Twitter acquired it in 2011, the goal was to improve the security in the microblogging platform.
Its encryption engine is open source, which means is available for everyone to inspect.
Signal is used by notorious figures in cybersecurity and data privacy, such as Edward Snowden and Bruce Schneier! That's because in Signal all communication is encrypted end-to-end by default (and it's one of the few encrypted messaging apps which employ this default system).
Recently, the app received a $50 million investment from the WhatsApp co-founder Brian Acton which is supporting the non-profit Signal Foundation's mission of "making private communication accessible and ubiquitous".
Signal is also WIRED's secure messaging recommendation to use it because "it's free, it works on every mobile platform, and the developers are committed to keeping it simple and fast by not mucking up the experience with ads, web-tracking, stickers, or animated poop emoji."
App cost: FREE
It can be downloaded for free on Google Play or App Store.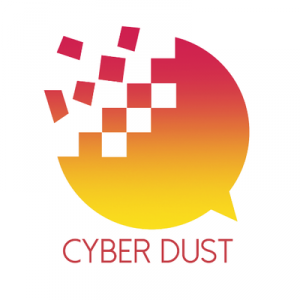 Formerly known as Cyber Dust, it's another private messaging app that uses end-to-end encryption as the main security and privacy feature. You may think of Snapchat when you'll read about its way of functioning, as it says on the website:
"You can erase your messages off other people's phones. No messages are permanently stored on phones or servers. Messages are heavily encrypted and not accessible to anyone, even us."
What Dust is trying to create is a social communication platform with enhanced security and privacy, by using a combination of AES 128 and RSA 248 encryption.
App cost: FREE for both Android and iOS platforms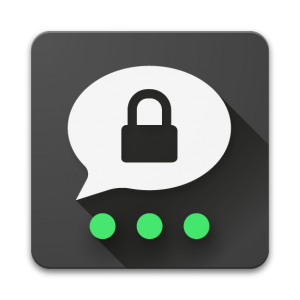 Here's another secure texting app that we suggest giving a try. Everything you communicate while using Threema is encrypted end-to-end: not only messages but also group chats, voice calls, media files, and even status messages. Your messages can be read only the intended recipient, so nobody else can interfere and have access to them.
The app makers also boast that they delete the messages you send from their servers once they've been delivered.
The Threema app has a "Private Chats" feature that can help users protect individual chats with a PIN code. This way, confidential chats are protected from malicious actors.
Another great thing about this app is the QR code and key fingerprint available for user verifications to prevent man-in-the-middle attacks.
App cost: 2,99 EUR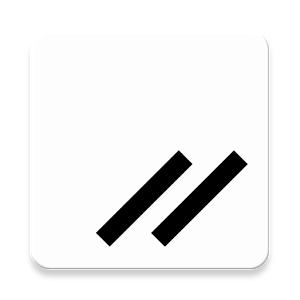 Another chat app that offers end-to-end encryption was created in 2012 by a group of security experts and privacy advocates.
This app is open source and doesn't require a phone number or email address to register. Built with privacy in mind, Wickr I does not collect data or have access to users' data.
This page dedicated to the encryption standard used in Wickr is extremely useful for those who want to understand how end-to-end encryption works.
App cost: FREE for Android and iOS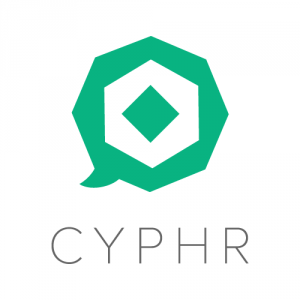 Cyphr is another encrypted messaging that is easy to use and free for both Android and iOS users.
The company's Chief Technical Officer explains on the blog how Cyphr works in plain terms, so we recommend reading this section before you install the app.
Golden Frog, the company which makes Cyphr, also makes a VPN product, so they certainly know a bit about privacy and security.
Cyphr is a zero-knowledge messaging app, which means that your private messages cannot be read, shared or decrypted but third-parties.
Although it doesn't have desktop or web apps yet, Cyphr is worth a try.
App cost: FREE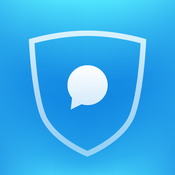 CoverMe is another secure chat app that uses end-to-end encryption technology for better securing your messages and files sent from intruders who try to get access to them.
By using it, you can also make encrypted voice calls, without any records on your phone bill. The app also includes a private vault feature for extra security so you can use to store your files in and hide videos, photos, passwords, and any files.
App cost: FREE
Download it from Google Play Store or Apple Store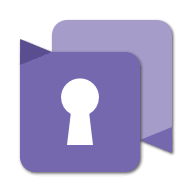 Is another messaging app that focuses on keeping your messages safe, using encryption for text messages over the air and on your phone. Similar to Signal and Wickr Me apps, it is open source and free.
Formerly known as SMSecure, Silence app has a simple and friendly interface and uses encrypted SMS messages with no Internet connection required.
App cost: FREE
Download it from Google Play Store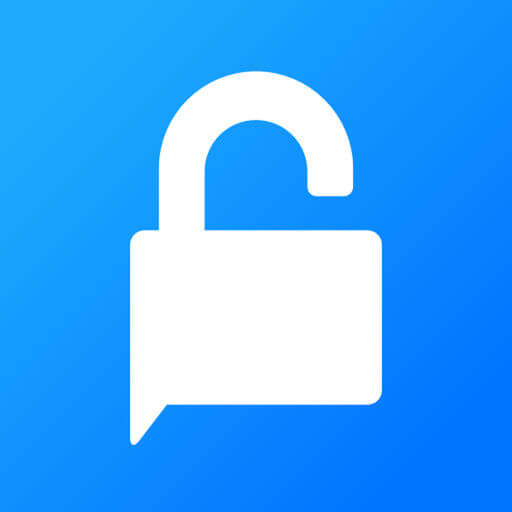 Whether you are an Android or iOS user, you can freely start chatting and messaging with Pryvate app.
In 2015 it won the award for "Best Business – Best Mobile App" and ensures your communications are encrypted and fully secured.
This messaging app offers world-class RSA 4096-bit encryption technology and involves NO servers or middleman for communications, so users can enjoy direct communications with their colleagues, friends or family.
It includes a "Self Destruct" feature which lets you delete all your messages sent on recipients device at any time.
App cost: FREE for Android and iOS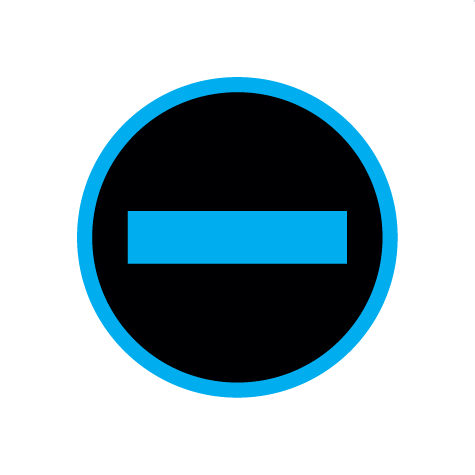 This small mobile messaging app uses end-to-end encryption technology for every text, image, and voice you are sending to one of your friends or colleagues, so no stranger can read it.
Surespot app doesn't share any data about you and transfers your conversations securely to other devices. This guide can show how the app works and how can you protect all your mobile messages.
It worths knowing that it does not require or store your data.
App cost: FREE for Android and iOS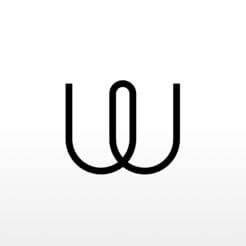 Here's another great encrypted messaging app that is worth a try. Unlike other services out there, it offers end-to-end encryption by default to secure your conversations, files and images, text files and more.
It is open source and collaborative platform and has plenty of useful features: fully encrypted video calls, secure file sharing, synced between devices and others. Wire also has a free version for personal use (after creating an account) and paid one for organizations (large enterprises).
It works on all popular platforms: Windows, Android, iOS, macOS, Linux, and different browsers (Chrome, Firefox, Edge, Opera).
More to come
This list isn't complete, so we believe we'll update it soon.
If you have any encrypted messaging apps that should be on this list to add, do let us know, or leave a comment below, and we'll be happy to include them.
Until then, remember that popular apps like Twitter, Instagram, Snapchat or Facebook Messanger don't use end-to-end encryption, so your conversations and files may not be fully secured. If you are a Skype user like me, you should know that the companyhas introduced end-to-end encryption at the beginning of 2018.
If you want to explore more data encryption methods, we have a dedicated guide you'll find helpful.
Also, make sure you visit our article on the best-encrypted email services, so you can use secure communication for sending emails as well!
Conclusion
We're living in a digital world where security and privacy matter more than ever. If you are concern about your data and value privacy, then it's a must to use one of these encryption messaging apps to better secure them from spies, hackers or any other malicious actors.
This article was initially written by Andra Zaharia in June 2016, and updated by Miriam Cihodariu in July 2019.

Comments
AlexBlack ON JANUARY 20, 2020 AT 9:53 AM
For me the most secure messenger is Utopia
RK ON JANUARY 13, 2020 AT 1:01 AM
The article did not refer to global communications needs. Can someone in Vietnam use an end to end communication, and data sharing app that Is not attributed to any network and receive it here in the states? Can the user communicate with someone in Europe? What are the limitations?
Rob Godfrey ON JANUARY 3, 2020 AT 11:59 AM
Session messager is almost finished and through my research looks to be the most secure yet.
SMS CHAt ON DECEMBER 27, 2019 AT 6:03 AM
Happy holidays to all, I'm building in the direction of start off my blog site before long, however I'm a tiny dropped upon every thing. Would oneself endorse setting up with a absolutely free system which includes WordPress or move for a compensated decision? There are therefore a lot of possibilities out there that I'm totally puzzled. Any rules? Because of a large amount.
niki ON DECEMBER 19, 2019 AT 11:59 AM
Thanks to Signal team, they made privacy easy
marke Stephen ON DECEMBER 19, 2019 AT 11:58 AM
Yes, I found my personal data privacy and security with Signal private messenger
Thanks to Signal team, they made privacy easy.
Signal provides the strongest privacy protections beyond what any other messenger (including WhatsApp, Telegram, Skype, Facebook).
Ama ON DECEMBER 26, 2019 AT 12:58 AM
Which app has end to end encrypted call? I take it Signal does not?
agencija za upoznavanje ON DECEMBER 19, 2019 AT 5:15 AM
While I at first commented, I clicked the â€oNotify me Although fresh new feed-back are addedâ€? checkbox and presently each individual season a remark is additional I buy handful of emails with the identical comment. Is there any course you can remove All those towards that provider? Due.
Irv ON NOVEMBER 27, 2019 AT 2:54 PM
Signal is OK but it lacks what I consider two must have features. First, once you create a group and add people you cant remove individuals from the group. You must ask the person to leave the group from their end. The only other way to do it is delete the entire group and then rebuild it. Second, anyone who is added to the group as a member has the ability to add others to the group. In other words the person who creates the group has no control over that group from that point on.
jamie ON DECEMBER 9, 2019 AT 7:50 PM
Found this – Void Messenger, quite nice security wise
https://play.google.com/store/apps/details?id=com.sleepingteam.nonstopchat&hl=en
Rikins ON NOVEMBER 20, 2019 AT 9:40 AM
like to give Me Special thank to Give Signal App Now Finally i Feel Secure About my Data , Thanks Buddy .
Sagar Trivedi ON NOVEMBER 1, 2019 AT 1:32 PM
Very informative article it is. I got all the information which I was looking for. I like viber application a lot. I really appreciate your hard work.
Riya Patel ON OCTOBER 30, 2019 AT 9:11 AM
Amazing article…!! I got all the information from this blog about android messaging apps. Thanks for the wonderful article.
jims ON OCTOBER 25, 2019 AT 1:42 PM
Singal has all the features i m using it its OK and Good Encryption Technique
MinerJohn ON SEPTEMBER 26, 2019 AT 4:47 PM
U forgot Utopia on list. Best messenger today.
Elijah ON OCTOBER 8, 2019 AT 3:53 AM
I fully agree with you and Utopia is good not only as a messenger
Alex ON OCTOBER 15, 2019 AT 12:37 AM
In recent time, often seen mention of Utopia, I decided to try and I liked it!
Roberto ON OCTOBER 28, 2019 AT 12:25 PM
I hope this project has a great future, it looks promising
Jane ON AUGUST 8, 2019 AT 3:32 PM
This is a really good list! Good job! My personal favorite is Brosix – it is as secure as functional.
Gio ON JULY 31, 2019 AT 2:09 PM
Hi.
Thank You for the article.
I feel that there are few important shortcomings, some possibly already mentioned by others.
A big one is not having made it very clear which is opensource and use opensource standards and which doesn't.
Another one is giving the false impression that some applications take privacy seriously (ie. Whatsapp, Telegram …etc.).
A third one is having left out some major app that take privacy much more seriously and use opensource standards, such as:
– Oversec (https://f-droid.org/en/packages/io.oversec.one/)
– DeltaChat (https://f-droid.org/en/packages/com.b44t.messenger/)
– Briar (https://f-droid.org/en/packages/org.briarproject.briar.android/)
– Meshenger (https://f-droid.org/en/packages/d.d.meshenger/)
– Pix-Art (https://f-droid.org/en/packages/de.pixart.messenger/)
– Dib2Qm (https://f-droid.org/en/packages/net.sourceforge.dibdib.android.dib2qm/)
– Riot (https://f-droid.org/en/packages/im.vector.alpha/)
Otherwise, thank you for your work. 🙏🏽
London_security ON JULY 22, 2019 AT 1:26 PM
I am surprised you didnt include Utopia ecosystem in this list. Using it, I have found that sharing files and talking to my friends in total privacy is really possible.
Nick Nitro ON JULY 24, 2019 AT 1:59 PM
now I am stick to Utopia messenger too. everything works great. still a little bit confused.. why the devs keep their names secret?
Gio ON JULY 31, 2019 AT 12:50 PM
Hi. The problems I see with these apps are:
– New and not tested enough. Even when coming out of the beta. If you want to be serious about your privacy, generally it's advised to used long used and tested opensource standards and implementations. For instance, Telegram fails here twice (not opensource, not long used/tested), albeit it's very practical to use.
While Utopia may use long used and well tested standards, the implementation of such is not.
– With apps like "Utopia" the additional issue is that they admit themselves the app and/or usage of will be eventually charged….possibly in a specific cryptocoin. Even IF the cost is going to be negligible, it would be a strong deterrent when you want to invite your acquaintances.
oumjons ON JULY 18, 2019 AT 6:18 PM
I don't trust fb, and idk who does in 2k19. Utopia ecosystem is private messenger, e-mail and crypto wallet. Recommend to join the beta and earn money!
Steve_Dmnd ON JULY 29, 2019 AT 11:11 AM
Agree, their messenger is really amazing in terms of usability. Not from one other messenger I was so delighted.
Black widow ON JULY 18, 2019 AT 11:56 AM
Thanks, for the article, it really covers the red hot data security issues. But really can't agree with all of the apps recommended by you. Most of them I've never heard about. In addition, Facebook and WhatsApp have got not the best reputation among users. But still, some of them are really nice. My personal recent discovery is the Utopia ecosystem. I've become one of the first beta-testers, their messenger promises a very impressive security level due to p2p technology applied. Maybe you'll find it interesting too!
Nick Nitro ON JULY 26, 2019 AT 11:37 AM
Have you already tried their uMail, kind of email used inside the system? Now it is one of my favorite high-security, high-privacy email providers.
Fawn ON JULY 14, 2019 AT 11:55 AM
Thanks for the wonderful article, I was researching for details like this, going to check out the other posts.
Rami ON JULY 4, 2019 AT 5:57 PM
I wonder if anyone using MyChat enterprise messenger? We started using it recently in our office and do not have issues with security. It can work in a LAN, and that is perfect for our internal environment.
Cecilia Vios ON JULY 2, 2019 AT 8:18 AM
i am using imo app for messaging and video calling. i would like to know how safe is the app
Bianca Soare ON JULY 2, 2019 AT 9:56 AM
Hi Cecilia! Thanks for your question. According to their Privacy Policy, they may monitor live streams to improve the quality of their service. Also, they will share your data with other companies and may disclose your personal information if required by law. What's more, they don't explicitly mention they are using end-to-end encryption, so the app doesn't seem to be that safe. You can review Imo's full Privacy Policy and Terms of Service here: https://imoapp.com/policies/privacy_policy.html
Alen ON JUNE 13, 2019 AT 12:52 PM
Oh, having WhatsApp in the first place is so misleading. People might even believe that they are safe using it.
Leo ON JUNE 25, 2019 AT 3:01 PM
I agree and the Crypviser was not even on the list which makes the list incomplete. You can read more about how Crypviser is a world apart from the others out there at Crypviser-news.com
Review unseen.io please
Why don't you go do your own research. Read the privacy policy.
Ardam ON MAY 23, 2019 AT 6:12 AM
now whatsapp steal your privacy
Anthony Duncalf ON MAY 16, 2019 AT 3:34 PM
Telegram is my favourite .Not just for security ,for usability as well. It has a version for every device and can even be used if you don't have a smartphone. You just need to be able to receive a confirmation text on your phone to set it up . You can then manually add Telegram users by searching for them. Normally the app will scan through your contacts and do it that way ,but it can't if you don't have a smartphone.
Being able to use it without owning a smartphone allows you to communicate with people like your Gran who might have a PC and and old style phone.
This gives Telegram a big advantage over most phone based apps. That and the obvious fact that it was designed to be a secure app in the first place
Elizabeth Perry ON MAY 14, 2019 AT 4:01 PM
Thanks for the post! You should include Idka on that list. http://www.idka.com. They provide a platform for communication and sharing, with a built-storage system. Fully functional and free for a basic account.
fox ON APRIL 15, 2019 AT 7:20 PM
which can be used WITHOUT phone ?
Anthony Duncalf ON MAY 16, 2019 AT 3:26 PM
Telegram can as it has a version for every device. You do need a phone to set it up though for the confirmation text but it can be any phone that receives texts. You will have to manually add people in the app due to it not being able to scan through your contacts if you don't have a smartphone.
Chris ON DECEMBER 10, 2019 AT 11:06 PM
Briar project seems to be a good one left in the fray. You don't need a phone, and you don't need the internet, you can still chat if the internet is down, and it's quite secure.
Rohit ON MARCH 2, 2019 AT 7:36 PM
What about instagram messages can my employer see my instagram messages when I'm connected to their network
Samaritan ON JULY 23, 2019 AT 11:15 PM
No, that's the whole point of end-to-end encryption… assuming your phone has not been compromised.
Nothing guarantees your employer didn't install malware in your phone. If they managed to install a keylogger either when you were not looking or through an exploit you're screwed.
Pla Mena ON FEBRUARY 21, 2019 AT 5:08 PM
Hey there. Some of the options sound ridiculous to me, e.g Whatsapp. This is like the most insecure and unreliable IM available ever. We all know pretty well who owns it.
The most secure application in my humble opinion is Brosix IM.
Ioana Rijnetu ON FEBRUARY 22, 2019 AT 12:11 PM
Hello and thank you for sharing your opinion. We didn't know about Brosix app, but we'll consider adding on the list. Thanks!
Joe ON MAY 28, 2019 AT 6:49 AM
From what i've checked out about Brosix, it is proprietary (Meaning its not open code, therefore not trustworthy). You can also checkout other open-source tools like KeyBase (This one is for im only, pretty much with file storage and more being added all the time). If you need calling/video calling/messaging plus security like encryption and open source for free there is another tool called Riot.im (runs on an open/decentralized network called matrix @matrix.org). Nice thing about matrix is optionally using your own server, if you know how to set one up that is. There are even more tools, some which are much slower because of the extra security such as running over tor network, Like ricochet.im and yes there are even more with some searching. More and more of those tools, and your going to have a very hard time trying to get friends/family to use it, especially if there more complicated than tools like facebook.
RUHI ON FEBRUARY 21, 2019 AT 1:56 PM
thanks for sharing .
it is helpful and useful for me.
Me Too ON FEBRUARY 5, 2019 AT 11:10 AM
So Signal 'Private' Messenger fails to work, when you have US Gov addresses being filtered.
I kid you not.
Set it up and see.
Rodney ON JANUARY 30, 2019 AT 6:03 PM
I agree that our personal data's are important and using social media app or websites is risky. so this helps a lot. Like FxLeaders, a signal provider who will surely secure you an excellent service!
Alex Macdonald ON JANUARY 23, 2019 AT 7:01 PM
Have you heard of HighSide? It has military grade encryption , using a cryptosecurity protocol, that is being used by a number of government agencies and financial institutions. You should really see their website https://highside.io/
If you really want the best in an end-to-end encrypted chat and file sharing platform, HighSide is the best out there.
Gezza ON APRIL 25, 2019 AT 12:28 PM
No if you really want to be secure build it yourself
Bert ON JANUARY 14, 2019 AT 4:16 AM
Hi Ioana,
thank you for this precious list: I discovered several apps I wasn't aware of.
I would like to have your opinion about this: according to the following article, Signal is a fake-privacy tool, because it was created by the same Government you want exclude from your conversations and message sharing:
https://surveillancevalley.com/blog/government-backed-privacy-tools-are-not-going-to-protect-us-from-president-trump
What do you think about this issues? I knew the risks related to Tor but I didn't know these details about Signal.
For work I use Threema, that is half-closed but Swiss based, so less dangerous than USA based ones (all except Threema and Wire), even if somebody says that Russian government now can demand from Threema metadata and calls, but I don't know if this is true!
Thank you in advance,
Bert
GOTCHA ON APRIL 3, 2019 AT 1:25 AM
I GOT A SNEAKY HUSBAND WHO USES THIS. BUT FOUND ALL HIS CONVERSATIONS ;0)
SuckIt ON NOVEMBER 30, 2019 AT 10:20 AM
What are you even talking about? It says right above that Signal is owned by Twitter. Twitter is owned by the Saudis. I'll GUARANTY you that your messages are being intercepted.. by the Islamic Caliphate, not Trump!
Dragan Petrovic ON DECEMBER 29, 2018 AT 12:49 PM
Hi
On your top 5 list we find Whatsapp and Telegram.
On a swedish newspaper we can read that police have read conversation between people on Telegram and Whatsapp.
If these apps are encrypted 100% how is this possible?
Backdoor? Cracked encryption? Phone hacked? Open and see when they have the phone?
How do police?
https://omni.se/misstankta-terrorister-avlyssnades-av-sapo-2017/a/On5v0w
Joe Cocker ON JUNE 13, 2019 AT 12:50 PM
Telegram chats are not encrypted by default, neither are groups, channels, and so on.
Whatsapp is probably a backdoor. Even though the encryption is applied, they comply with the requests from authorities to provide encryption keys.
Alex Malinin ON DECEMBER 16, 2018 AT 6:58 AM
Great review!
But as far as I know all messengers use AES + RSA.
AES is a good algorithm, but not perfect.
There is only one perfect solution – the Vernam cipher.
RSA is no longer a secure key exchange method due to quantum computers and the Shor's algorithm (see NIST PostQuantum Project)
I see the only instant messenger on the market that uses the Vernam cipher and does not use RSA: Vernam.IM
Just take a look at the official site http://vernam.im and read the section "How it works".
I think this is a real cryptopunk dream.
Ioana Rijnetu ON DECEMBER 17, 2018 AT 9:25 AM
Hello, Alex! Many thanks for your feedback!
Tomo ON DECEMBER 17, 2018 AT 1:14 PM
Vernam uses OneDrive and/or DropBox as a mediator. That makes them rely on 3rd party's good will and – how exactly is that *secure*?
Alex Malinin ON DECEMBER 18, 2018 AT 2:17 PM
"Secure" means that messages cannot be decrypted.
Of course, messages go through OneDrive/DropBox in encrypted form.
Using OneDrive/DropBox makes it impossible to ban service by IP as it happens in Russia with Telegram.
Joe ON MAY 28, 2019 AT 7:14 AM
I've checked into it, never heard of that one before but do know that it is not open-source, so from a security point of viewing coming from a security engineer it is not to be trusted, seems like a money grab. One Time Pad encryption (a.k.a vernam cipher) is a good algorithm, but again it all depends who implements it and how they do it. Check out finalcrypt.org, again its another developer who claims AES is broken which it is not, therefore thats one lie (btw, the source he links to is about a side channel attack, not direct lol) AES is resistant to quantum computing, depending upon how well its implemented. Grover's algorithm does pose a small threat though, but aes-256 is still very secure, not broken by quantum computing. One Time Pad can be, if the users aren't aware of certain things such as ONE TIME, doesn't matter how big the key, the more you use it to encrypt more and more files, if attackers gets the 'extra' encrypted files then its game over (as you dont want to reuse any of the random bits that previously encrypted the file). If you encrypted file a , b , & c all with the same key then its easier for me to find a path or a way to reverse the encryption to perform the decryption hence the ONE TIME nickname. If done properly, with a large enough key (~100mb should be good), random and the key file is BIGGER in size than the file to be encrypted and used only once then thats the only PERFECT way to use this cipher, but its not for modern day use, reason we have something like aes.
Lauren Smith ON DECEMBER 6, 2018 AT 6:17 AM
Hi Ioana,
Great insight you have here. If it's hard for you to find Email Security comparison sites, then maybe I can help.
Marie @Phone2 ON DECEMBER 4, 2018 AT 5:24 AM
Thanks for these great lists! We're going to have a mobile app coming out soon – to help people to make unlimited call and text. Phone2 is a messaging app with a phone number, but it works anywhere with internet.
Timmi ON NOVEMBER 29, 2018 AT 1:28 AM
I have read that Whatsapp and (fb)Messenger can generate new encryption keys, for the purpose of giving the company access to all of your content (chats and files).
http://www.techworld.com/security/best-secure-mobile-messaging-apps-3629914/ Although that page seems to contain many errors (as if it was written with outdated info but the date-stamp changes to keep it in current search-engine results), I do recall, however, reading this about Whatsapp a year ago from other sources as well.
What is your take on this? Does Whatsapp still have a backdoor?
This for sure is something that should have been mentioned in your above article.
Emil ON NOVEMBER 30, 2018 AT 9:11 AM
Agree totally. Also, jurisdiction and open source status should be mentioned.
Alamin Chowdhury ON NOVEMBER 22, 2018 AT 3:43 PM
Thanks for sharing the best encrypted messaging apps. Keep sharing more interesting posts.
Sophia Grace ON NOVEMBER 13, 2018 AT 3:36 PM
I have been using Signal Private messenger for almost two years and it never disappoints, i keep reading about stuff that how secure the signal private messenger is.
dean ON OCTOBER 16, 2018 AT 2:29 AM
Safeswiss is the only secure encrypted messenger and swiss securium.no other messenger offers full enterprise encryption for free without the cost
Mudassir Nawaz ON OCTOBER 14, 2018 AT 9:40 AM
I think you forgot the messenger for Facebook but anyway I loved the article. Thanks
Wesley ON OCTOBER 30, 2018 AT 3:26 PM
Facebook messenger is the least secure, in my opinion. What about a something that is not cloud based, is not intruded by server owners or outside government demons.
Timmi ON NOVEMBER 29, 2018 AT 1:33 AM
if you read to the end, it is mentioned under "more to come".
However, the fact that encryption with a backdoor has been added in August 2018 tells us that this article is out of date, and needs all of it's information refreshed.
Ioana Rijnetu ON NOVEMBER 29, 2018 AT 11:14 AM
Hello, Timmi! Thanks for your feedback! We will update the article and refresh the information as soon as possible. Thank you!
julia ON DECEMBER 27, 2018 AT 12:39 PM
facebook messenger is not secure at all. Here we are talking about messengers who do not steal your data rather keeps it encrypted, and one the best apps to do that is SIGNAL. it is simple, fast and secure. messages sent on signal are always end-to-end encrypted and painstakingly engineered to keep your communication safe.
Nenad ON SEPTEMBER 27, 2018 AT 9:17 AM
I every day use Briar
No (middle) center server,end-to-end encrypted,internet connections via tor+bluetooth you make to create blog forum secure group.
I love this app.
Scott R ON SEPTEMBER 27, 2018 AT 7:05 AM
Poorly researched article, the information is wrong for many of these apps, they are *not* secure. The blog post fundamentally is a list of apps that their respective marketing departments say are secure and the 'review' this author posted is basically a regurgitation of the marketing department's BS.
You may want to do your own research and analysis before giving products your stamp of approval. Yes, it requires time and some level of capability beyond reading marketing material and skimming Wikipedia.
My opinion of Heimdal Security was neutral; however after reading this, I will not consider recommending any Heimdal product to my clients. You have no credibility impo.
Timmi ON NOVEMBER 29, 2018 AT 1:44 AM
Perhaps you can give us some recommendations?
My choice had settled on WIRE, after extensively researching this in late 2017 to early 2018. However, although it is good, it's program code is a resources pig! And on Windows it crashes often (per hour!).
So I am on the lookout for a chat app that:
1. does not require your phone number (to pull out your info from billing records)
2. has end-to-end encryption on ALL chats, group and user to user
3. allows you to give out an Alias to contacts, not your phone number
4. has larger chat groups than Wickr (limited to 10 per group)
Point 4 is what eliminates Wickr – otherwise it would have been fine.
Also, any hard facts on TOX?
My concern with Tox is that anyone is allowed to write and use a Tox-compliant server app: might they be able to design it to hack into keys and decrypt messages as well? You can bet that the N,S.A is onto it if they haven't already done it.
šarafciger ON DECEMBER 9, 2018 AT 1:49 PM
100% Agree
Bob ON SEPTEMBER 26, 2018 AT 8:10 AM
Best one is https://hushtexting.com cause no app is needed and it supports all mobile browsers. It's Anonymous and auto Deletes messages. Maybe no encryption but at least my wife and kids won't know who I'm texting.
Jenny ON SEPTEMBER 22, 2018 AT 11:21 AM
Great review. One of the best is missing: https://hushtexting.com it's web enabled so no app needed and no account just send link to a friend and u chat with him secretly no one will know.
xbox support ON SEPTEMBER 14, 2018 AT 1:21 PM
Threema is one of the best apps, I used it … thanks for sharing it
Philip ON SEPTEMBER 11, 2018 AT 8:16 PM
Nice article, it's always going to be difficult to capture everything in a list like this one. I would like to suggest matrix.org – an open-source chat network with several different clients available for desktop and mobile. Encrypted chat that is closed-source is not really encrypted – someone just says it is and you have no way of checking.
Tom ON SEPTEMBER 7, 2018 AT 4:06 AM
Dear IOANA
Thank you for your informative web page.
If I can make a positive suggestion, It would be very informative on your page, if you would advise which Secure Messaging App can still be used in China without the need for a VPN (ie most know Whatsapp and Viber are blocked by the Chinese Great Firewall), but it would be nice to know which of the less popular Secure Messenging apps can still function within China
Thanks
Tom
Dr Gautam ON SEPTEMBER 6, 2018 AT 11:07 PM
Any encrypted calling and Texting app not devloped in US ?
Suzan ON AUGUST 29, 2018 AT 4:00 PM
You have missed out the only Safe Messenger Zangi. It is probably the most secure and most private messengers in the market. It is not only *fully encrypted*, but it also has extra levels of security. Zangi is serverless, decentralized, and leaves no traces on the internet. This means user communication history is never stored on any servers, so it's impossible for anyone to access user data.
Ioana Rijnetu ON AUGUST 30, 2018 AT 5:22 PM
Hello, Suzan! Many thanks for your comment! Will have a look at this app and consider adding it to the list. Thank you for reading our blog!
Philip ON SEPTEMBER 11, 2018 AT 8:10 PM
Zangi is not open source. Nothing encrypted is secure unless it is open source.
bob ON AUGUST 25, 2018 AT 7:31 AM
There is also SHUSH…End to End encryption that you control with your own secrect key. … http://shush.bworby.com
Ioana Rijnetu ON AUGUST 27, 2018 AT 1:30 PM
Hi, Bob! Thanks for sharing this! I didn't know about it, but we'll consider including it on the list! Thanks!
Attila ON AUGUST 24, 2018 AT 5:48 PM
Hi Everybody, what about Zangi ?
Ioana Rijnetu ON AUGUST 27, 2018 AT 1:28 PM
Hello, Atilla! Thank you for reaching out! I didn't know about Zangi Safe Messenger, but we'll consider adding it on the list. Thanks for your feedback!
Antonio Molina ON AUGUST 21, 2018 AT 12:56 PM
get2Clouds offers end-to-end encryption and encrypted cloud sync for free
Mark ON AUGUST 19, 2018 AT 12:24 AM
WhtsApp is not secure or safe.
Recently was booted off & blocked from WA for testing how safe they are. As soon as I found an issue and questioned them about it, they sent me illegal and vile images then blocked my phone number from using it.
WA is owned by Facebook which is monitoring you now if you are using it.
Take WA off this list. Nit secure in any way.
Krutika ON JULY 21, 2018 AT 3:20 PM
Nice blog. Recently I use one more app for business messaging that app name is WIBRATE. According to me, This app is really good and you can advertise with Wibrate and drive more traffic more leads and revenue for your business.
Muqadar Ka Sikander ON JULY 19, 2018 AT 10:58 AM
When you talking about secure , how can you miss the Blackberry Messenger ?
Aryeh ON JULY 18, 2018 AT 6:06 PM
Whatsapp is completely unsecure if you use their auto backup feature for your conversations (which most people do). The conversations are stored as plain unencrypted text on facebook's servers.
Secondly, because Whatsapp is not open source there is absolutely no way of verifying that facebook are not recording everything. All it takes is for them to insert one line of code into the application for it to record every message before it gets encrypted and then all your messages are unsecure.
Whatsapp is owned by Facebook which has a terrible reputation for privacy. The head/founder of whatsapp recently left because facebook wanted to mine whatsapp user information (ie, record the conversations and use them to create a profile on users).
The head of Whatsapp (Jan Koum) then went on to donate 50 million dollars to Signal, and recommends everyone use that instead.
Maria ON JULY 3, 2018 AT 11:42 PM
Hi! Thanks for the info a few apps definitely looks interesting but once I download an app it becomes less attractive. I personally use hushtexting.com it's definitely good quality and allows to use with no download. It's all kept as secret so even better.
Ioana Rijnetu ON JULY 4, 2018 AT 10:44 AM
Hello, Maria! Thank you for the feedback and for sharing your recommendation. Will check out this app and see if it's worth adding to our list.
Atoz ON JUNE 28, 2018 AT 2:37 PM
Sorry Ioana, but I doubt that WhatsApp, Signal, Telegram or Viber are a good idea.
Especially in the case of recent problems with Facebook. I mean, these apps can be secured, but still – they are owned by a big bad corporations or are currently on the spotlight from FSB (Russia).
They are most popular apps, I'll give you that. But I'm not sure about their level of privacy.
tom ON JULY 21, 2018 AT 9:51 PM
Signal is by far the gold standard. No way Whatsapp should be ever trusted while owned by Facebook. The rest of the apps are playing catch up to Signal.
Joelin ON JUNE 27, 2018 AT 8:57 PM
"Until then, just keep in mind that apps such as Kik, Google Hangouts, Facebook Messenger, Instagram, Snapchat, Twitter, and Skype are not encrypted end-to-end, so your conversations and files sent over these platforms can still be compromised."
This is not correct. Skype has already implemented end-to-end encryption earlier this year for Skype-to-Skype connections.
Ioana Rijnetu ON JUNE 28, 2018 AT 8:37 AM
Hello, Joelin! Many thanks for your feedback and observation. That is correct, Skype has introduced end-to-end encryption earlier, I have updated the article. Many thanks for pointing it out 🙂
K@rol ON JUNE 27, 2018 AT 9:53 AM
What about UseCrypt – an european one. You didn't mentioned that.
usescrypted ON MARCH 20, 2019 AT 2:39 PM
This is not a proprietary product, uses the old signal protocol, closed code, not worth mentioning.
Guest ON JUNE 27, 2018 AT 1:46 AM
Hey, if you are serious, never trust these popular apps What's app, Viber, but really you cannot trust them and I know some people who made mistakes. You just cannot trust Facebook, Google or any other similar company, they collect everything about you…
Andrew ON JUNE 22, 2018 AT 1:45 AM
I personally use hushtexting.com it's by far the best way to chat without your close ones knowing. It's anonymous and secretive and so easy to use. It deleted messages automatically and also locks your account so no way my kids see who I'm texting. They did a good job.
ASIyer ON MAY 25, 2018 AT 12:30 PM
I think you missed out Workapps Chat. It should've been here.
https://www.youtube.com/watch?v=FXzi4AVfHfo
Marko ON FEBRUARY 24, 2018 AT 3:51 PM
Does anyone have any experience with chatcrypt.com and how would one even check if what the site says is true. I dont have any hacking experience so id appreciate any feedback about the safety of communication over that site.
Adriel Smith ON JANUARY 4, 2018 AT 9:19 PM
What a fantastic post! you did really a great job! This is comprehensive and helpful list.
I want share one more app which is very useful for encrypted & private texts & videos that is EnKryptonite. With this app, one can securely send SMS ,Videos from their mobile devices.You should give it a try!
Available on Play and App store
Adriel ON JANUARY 4, 2018 AT 8:03 PM
What a fantastic post! you did really a great job! This is comprehensive and helpful list.
I want share one more app which is very useful for encrypted text & for private messages that is EnKryptonite. You should give it a try!
Ioana Rijnetu ON JANUARY 5, 2018 AT 10:47 AM
Many thanks for your feedback, Adriel, and thanks for sharing info about this encryption app.
Ramon Tinio ON DECEMBER 11, 2017 AT 5:38 AM
Thank you for this article. Here in the Philippines, a deadly authoritarian government led by Rodrigo Duterte has teamed up with telcos from China using Huawei-Made routers to spy on his political enemies resulting in many deaths. Use the of end-to-end encryption should prevent that. Thanks.
Arshdeep ON SEPTEMBER 24, 2017 AT 6:57 PM
Thank you for this beautiful read 🙂
Ioana Rijnetu ON SEPTEMBER 25, 2017 AT 10:33 AM
Thank you so much for your reply!
William ON JULY 3, 2017 AT 11:50 AM
Hi Andra Zaharia, Blog post is nice , i have gone through it but if you are talking about best encrypted messaging apps then you should include BirdsBeep Chat app. It gives more security features as compare to Whatsapp or Viber
john ON JUNE 24, 2017 AT 3:55 AM
Best chat encryption ever developed
https://www.swantry.com/
https://www.paranotek.com/
Er1c ON MAY 5, 2017 AT 8:45 AM
completely moronic. Does not say what the hell the apps run on… desktop, iOS, android,
fish poop… on to a site with forethought…
Jason ON APRIL 26, 2017 AT 4:27 PM
A comprehensive list, however, Telegram, WhatsApp and Viber can hardly be called completely secure. Great to see Threema here, but I would add Symphony https://symphony.com/, which is more corporate-oriented for finance companies, and VIPole https://www.vipole.com/ got both a free privacy app and team solutions.
Curious ON MARCH 31, 2017 AT 10:08 PM
Which of these can be used across multiple platforms? I'm trying to find a free application that can be downloaded to a computer primarily and work across a switched network. If there is a phone app to accompany it, that may be a bonus. We were using Squiggle (secure because nothing leaves the network of it's own accord), but now we're looking to be able to chat between networks.
Andra Zaharia ON APRIL 4, 2017 AT 10:54 AM
You can find details about each app on their website. Most of them are cross-platform, so you should have no issues using them across multiple devices.
Dinos ON MARCH 19, 2017 AT 2:21 AM
Can you review Hypster-Heart ?
https://play.google.com/store/apps/details?id=com.thesonid.hypster_heart_coder
Andra Zaharia ON MARCH 20, 2017 AT 10:30 AM
Hi Dinos! Thank you for the suggestion. We don't do reviews, but we'll consider adding this app. Have a great week!
John Gates ON MARCH 2, 2017 AT 2:01 PM
After reading this post, I realized that- Whatsapp is the world's most secure app for my privacy. But sometimes I use Facebook Messenger for my private calls. Is it secure for me? or, Facebook Messenger is how much secure?
Andra Zaharia ON MARCH 3, 2017 AT 10:44 AM
Hi John! Whatsapp is a good option indeed. Facebook Messenger has an option called Secret Conversations, but it has some limitations. Here are more details: http://www.hongkiat.com/blog/facebook-messenger-secret-conversion/ (We'll update this article soon to include the details.)
Nika ON OCTOBER 4, 2019 AT 7:13 AM
You are kidding, right? Facebook not only collects all of your information from these apps, but it provides them to the US government daily. Facebook also uses the content of your chats for marketing purposes. These are the last apps I would use. WhatsApp is encrypted but the middlemen are corrupt.
John Bailie ON FEBRUARY 15, 2017 AT 8:29 PM
SaltDNA should be here. You should review it and it's use for the enterprise.
Andra Zaharia ON FEBRUARY 16, 2017 AT 9:46 AM
Thanks for the recommendation, John! Our list was destined for home users, that's why we didn't list any corporate products. But it's good to have in mind in any case.
John Bailie ON FEBRUARY 16, 2017 AT 2:51 PM
Ahhh, no problem thanks for the reply Andrea. I'd really recommend looking into SaltDNA in the future. Is the perfect solution for businesses.
Jaquline Sofia ON FEBRUARY 12, 2017 AT 1:22 PM
For online chatting firstly i choose the Whatsapp always. But recently i download imo chat software on my android device. After reading you post; i know that whatsapp is safe for private calls or chat. But i want to know about the imo. Is imo safe for private calls?
Andra Zaharia ON FEBRUARY 13, 2017 AT 2:55 PM
Hi Jaqueline! I think this link will help you get the information you need: https://www.quora.com/Is-it-safe-to-use-IMO-for-video-call
Marcio Carneiro ON FEBRUARY 6, 2017 AT 3:58 AM
What about man in the middle prevention?
About zom.im, conversation and SecureChat?
Marcio Carneiro ON FEBRUARY 6, 2017 AT 3:55 AM
I could not dwonload from the url. Can I get it from a ftp server?
Afthaf Roshan ON FEBRUARY 3, 2017 AT 11:01 PM
Really? Whatsapp? Secure? My foot!
Never heard of something called BBM? Do a little research before u publish something rubbish!
MuqaddarKaSikandar ON JULY 19, 2018 AT 10:59 AM
True , these are all paid reviews , how can they miss BBM ????
CypherX ON FEBRUARY 2, 2017 AT 4:24 PM
this is really bad that you didn't mentioned most secure, Kryptochat app
whatsapp has worst encryption standard, Telegram and signal and cyphr are most secure ,after KryptoChat
KryptoChat is a secure messaging application based on military-grade encryption and other security features.
KryptoChat uses a military-grade encryption of the level RSA 8192-bit for asymmetric encryption, AES 256-bit algorithm for symmetric encryption and SHA-512 for signature algorithm. Custom encryption can be developed even at higher grade with multi-layers of symmetric encryption (up 99 layers using different algorithms).
KryptoChat also uses protocols like Transport Layer Security (TLS), Off The Record (OTR) Protocol for chat, ZRTP for VOICE, and other security features like certificate pinning on dedicated Certification Authority.
source:http://www.kryptochat.com/
Andrea ON JANUARY 29, 2017 AT 2:41 PM
Hello there,
are you working for Facebook ?? How do you trust them ? did you execute a penetration test over the whole facebook network/servers? How you can say that WhatUP is secure ?
Also today the pigs fly ..
venood ON JANUARY 14, 2017 AT 6:02 AM
is facebook actually safe to use ? thanks in advance
luzifer ON DECEMBER 26, 2016 AT 2:20 PM
is telegram really encripted ? because i have t make some personal and confidentional chats
Andra Zaharia ON DECEMBER 27, 2016 AT 3:05 PM
You can read the details on their website. And yes, it is really encrypted.
Tim ON DECEMBER 5, 2016 AT 12:30 AM
Can you please also review Safeswiss secure communication?
Andra Zaharia ON DECEMBER 5, 2016 AT 10:51 AM
We'll check it out, Tim! Thanks for the suggestion.
John ON DECEMBER 1, 2016 AT 7:01 PM
Can you review Ceerus?
Andra Zaharia ON DECEMBER 5, 2016 AT 11:15 AM
Hi John! Thanks for your suggestion. We'll see what it's all about and if it's worth including when we update this guide.
DarkNihilius ON DECEMBER 1, 2016 AT 12:37 AM
"The app features two encryption protocols called Off-the-Record Messaging and Extensible Messaging and Presence Protocol. "
Since when XMPP is an encryption protocols ? Even in the wikipedia page the lake of end-to-end encryption is list as a weakness of xmpp (https://www.wikiwand.com/en/XMPP#/Weaknesses ).
It's good to provide sources, it's even better to proof read them 🙂 Especially when we deal with encryption, encryption is a serious business.
Andra Zaharia ON DECEMBER 5, 2016 AT 11:24 AM
Thank you for the feedback! We'll make sure to make this even clearer on the next update on the guide. I completely agree that encryption is very serious business, so your input is more than welcome. Thanks for making the time for it!
Debi ON NOVEMBER 30, 2016 AT 3:19 PM
how does Whatsapp work concerning the phone bill? Will it show calls or video on the bill?
Andra Zaharia ON DECEMBER 5, 2016 AT 11:19 AM
Hi Debi! No, those are conducted via your mobile data, so only the cost of the mobile data will be mentioned on the bill.
Dan ON NOVEMBER 30, 2016 AT 11:12 AM
Thank you for sharing!
I have been looking for secure communication solutions for a while now.
Another part of secure and private communication, is whether or not the meta data is encrypted.
The seemingly most secure Signal, claims to not store information on their servers, but technically, they (or FBI, NSA, …) could read/store a lot of information about users, e.g.
– Who called who at what time.
– How long the call lasted
– Their phone numbers
– Their IP address (thereby a fairly safe way of locating the user)
– There's probably even more meta data
This doesn't make it insecure, but it does create a trail of valuable data.
Andra Zaharia ON DECEMBER 5, 2016 AT 11:20 AM
Very good point, Dan! Thank you for sharing your perspective on this. Choosing the most secure app for messaging is a lot more challenging than it seems, but we hope we'll all learn how to get better at this.
Rasel ON FEBRUARY 15, 2017 AT 9:44 AM
Good Point.All the point are logical.
DeeA ON AUGUST 21, 2019 AT 3:30 PM
Funny thing is that Singal released document on FBI wanting the server data log and they gave them nothing but registered data LOL so yeah it's trusted from now on IMO
Kristy ON NOVEMBER 19, 2016 AT 11:56 PM
Can you review Textnow?
Andra Zaharia ON NOVEMBER 21, 2016 AT 10:01 AM
Hi Kristy! Textnow is not encrypted, so it can't be part of the list. If that changes, we'll consider adding it.
Claude S Poliakoff ON NOVEMBER 9, 2016 AT 4:05 AM
Dandy review. The only thing I had to go to individual websites to find, was the availability of device specific apps. I voted for Telegram, It will be nice to see if they perform as expressed. Thanks
Andra Zaharia ON NOVEMBER 9, 2016 AT 11:45 AM
Thank you, Claude! We'll make sure to update the article to include these details as well. It would definitely make things easier for other readers as well. Thanks for reading and for providing feedback on it!
Shannon ON DECEMBER 1, 2016 AT 10:14 AM
Hi We have been using safeswiss encryption. These guys are a new Swiss based startup thier UI and end to end encryption including voice is very good.
Thank
Shannon
Loyd Anderson ON NOVEMBER 2, 2016 AT 12:28 AM
Good list. A few of us use Squealock (squealock.com). It is way up there in terms of security. Surespot should be on here too.
dean ON MAY 10, 2017 AT 1:05 AM
squealock is not openscource it is closed so there is no way of checking the code to see if it is secure
joe ON OCTOBER 10, 2016 AT 11:14 AM
200% agree with you.
Yes that toms hardware article decent alarm for cyber security.
Meh ON AUGUST 9, 2016 AT 7:50 AM
Wickr has all the features I need but it is too buggy and they deny any problems.
RELATED