'I'm slowly dying here': Julian Assange tells journalist friend his health is worsening in slurred phone call from Belmarsh prison 'sounding like he's been sedated'
Julian Assange being whisked back to maximum-security Belmarsh Prison in southeast London on 20. December 2019

Wikileaks founder is currently being held in Belmarsh Prison, south east London
He was jailed on May 1 for breaching bail conditions over sex offence allegations
Now his friend Vaughan Smith has claimed Assange's health is now deteriorating
It comes weeks after around 60 doctors warned about his health in open letter
By James Wood - | 0
Julian Assange revealed his health is worsening and said 'I'm slowly dying here' in a slurred phone call from prison on Christmas Eve, it has been claimed.
The Wikileaks founder, who is currently being held in Belmarsh Prison, south east London, revealed the news in a call with his journalist friend Vaughan Smith.
Assange, 48, stayed with the free speech supporter, 56, at Ellingham Hall, Norfolk between 2010 and 2011 after he was released on conditional bail on allegations of rape in Stockholm and the two have remained in touch.
Assange later sought refuge in the Ecuadorian embassy in London but was jailed for 50 weeks in May for breaching his bail conditions after going into hiding to avoid extradition to Sweden over sex offence allegations, which he has always denied.
Since being locked up concern has been raised over his health, with Smith now claiming Assange had trouble speaking and appeared to be drugged in his one permitted phone call over the Christmas period.
Julian Assange is currently fighting extradition to the US where he would stand trial for conspiring with army intelligence analyst Chelsea Manning to expose military secrets between January and May 2010,
Assange, 48, stayed with Vaughan Smith, 56, at Ellingham Hall, Norfolk between 2010 and 2011 after he was released on conditional bail on allegations of rape in Stockholm and the two have remained in touch
The journalist told RT that Assange's 'speech was slurred' and that he was 'speaking slowly'. He added: 'Julian is highly articulate, a very clear person when he speaks. And he sounded awful… it was very upsetting to hear him'.
The news comes weeks after more than 60 doctors warned in an open letter addressed to Home Secretary Priti Patel that Assange could die in prison without urgent medical care.
The medics, from the UK, Australia, Europe and Sri Lanka, expressed 'serious concerns' about Assange's fitness to stand trial.
He is currently fighting extradition to the US where he would stand trial for conspiring with army intelligence analyst Chelsea Manning to expose military secrets between January and May 2010.
His full extradition hearing will be heard at Belmarsh Magistrates' Court on February 24 next year and will last up to four weeks.
There will be a brief administrative hearing back at Westminster Magistrates' Court on 18 January.
Assange was jailed for 50 weeks in May for breaching his bail conditions after going into hiding to avoid extradition to Sweden over sex offence allegations, which he has always denied (pictured, Belmarsh Prison where Assange is currently being held)
Assange was jailed for 50 weeks in May for breaching his bail conditions after going into hiding in the Ecuadorian embassy in London to avoid extradition to Sweden over sex offence allegations, which he has always denied.
Last month, WikiLeaks welcomed a decision by the Swedish authorities to drop a rape investigation.
Assange has been in custody since he was dramatically removed from the embassy building in April, and at a hearing in October appeared to struggle to say his own name, telling Westminster Magistrates' Court: 'I can't think properly.'
Recently, Assange's close friend Pamela Anderson claimed she was threatened by a prison warden at Belmarsh.
Anderson said that towards the end of her meeting with Assange at Belmarsh high security prison in London in May the warden 'stormed in'.
She said: 'The warden stormed in and made it very clear to me, that if I were going to be a problem - he'd make problems for Julian. It was a direct threat.'
It was unclear why the warden, who is known as the prison governor in the UK, might have believed Anderson was going to cause trouble.
A UK Prison Service spokesman said: 'The Governor of HMP Belmarsh did not threaten Ms Anderson or Mr Assange.'
On November 25, Home Secretary Priti Patel received a letter from medics across the world which stated Assange 'could die' at Belmarsh if he didn't receive 'urgent medical care'.
The medics - from the UK, Australia, Europe and Sri Lanka - express 'serious concerns' about the 48-year-old's health.
Julian Assange arriving at Westminster Magistrates' Court in London in April this year
The doctors are calling for Assange to be transferred to a university teaching hospital, where he can be assessed and treated by an expert medical team.
The letter, which has also been copied to shadow home secretary Diane Abbott, says: 'From a medical point of view, on the evidence currently available, we have serious concerns about Mr Assange's fitness to stand trial in February 2020.
'Most importantly, it is our opinion that Mr Assange requires urgent expert medical assessment of both his physical and psychological state of health.
'Any medical treatment indicated should be administered in a properly equipped and expertly staffed university teaching hospital (tertiary care).
'Were such urgent assessment and treatment not to take place, we have real concerns, on the evidence currently available, that Mr Assange could die in prison.
'The medical situation is thereby urgent. There is no time to lose.'
Julian Assange pictured as he is led out of the Ecuadorian Embassy in London in handcuffs following his sensational arrest by British police earlier this year
Dr Lissa Johnson, a clinical psychologist in Australia and one of the letter's signatories, said: 'Given the rapid decline of his health in Belmarsh prison, Julian Assange must immediately be transferred to a university teaching hospital for appropriate and specialised medical care.
'If the UK Government fails to heed doctors' advice by urgently arranging such a transfer on medical grounds, there is a very real possibility that Mr Assange may die.
'As it stands, serious questions surround not only the health impacts of Mr Assange's detention conditions, but his medical fitness to stand trial and prepare his defence.
'Independent specialist medical assessment is therefore needed to determine whether Julian Assange is medically fit for any of his pending legal proceedings.
'Consistent with its commitment to human rights and rule of law, the UK Government must heed the urgent warning of medical professionals from around the world, and transfer Julian Assange to an appropriately specialised and expert hospital setting, before it's too late.'
Julian Assange's long legal battle
2006
Assange creates Wikileaks with a group of like-minded activists and IT experts to provide a secure way for whistleblowers to leak information. He quickly becomes its figurehead and a lightning rod for criticism.
2010
March: U.S. authorities allege Assange engaged in a conspiracy to hack a classified U.S. government computer with former Army intelligence analyst Chelsea Manning.
July: Wikileaks starts releasing tens of thousands of top secrets documents, including a video of U.S. helicopter pilots gunning down 12 civilians in Baghdad in 2007. What followed was the release of more than 90,000 classified US military files from the Afghan war and 400,000 from Iraq that included the names of informants.
August: Two Swedish women claim that they each had consensual sex with Assange in separate instances when he was on a 10-day trip to Stockholm. They allege the sex became non-consensual when Assange refused to wear a condom.
First woman claims Assange was staying at her apartment in Stockholm when he ripped off her clothes. She told police that when she realized Assange was trying to have unprotected sex with her, she demanded he use a condom. She claims he ripped the condom before having sex.
Second Swedish woman claims she had sex with Assange at her apartment in Stockholm and she made him wear a condom. She alleges that she later woke up to find Assange having unprotected sex with her.
He was questioned by police in Stockholm and denied the allegations. Assange was granted permission by Swedish authorities to fly back to the U.K.
November: A Swedish court ruled that the investigation should be reopened and Assange should be detained for questioning on suspicion of rape, sexual molestation and unlawful coercion. An international arrest warrant is issued by Swedish police through Interpol.
Wikileaks releases its cache of more than 250,000 U.S. diplomatic cables.
December: Assange presents himself to London police and appears at an extradition hearing where he is remanded in custody. Assange is granted conditional bail at the High Court in London after his supporters pay £240,000 in cash and sureties.
2011
February: A British judge rules Assange should be extradited to Sweden but Wikileaks found vows to fight the decision.
April: A cache of classified U.S. military documents is released by Wikileaks, including intelligence assessments on nearly all of the 779 people who are detained at the Guantanamo Bay prison in Cuba.
November: Assange loses High Court appeal against the decision to extradite him.
2012
June: Assange enters the Ecuadorian embassy in London requesting political asylum.
August: Assange is granted political asylum by Ecuador.
2013
June: Assange tells a group of journalists he will not leave the embassy even if sex charges against him are dropped out of fear he will be extradited to the U.S.
2015
August: Swedish prosecutors drop investigation into some of the sex allegations against Assange due to time restrictions. The investigation into suspected rape remains active.
2016
July: Wikileaks begins leaking emails U.S. Democratic Party officials favoring Hillary Clinton.
November: Assange is questioned over the sex allegation at the Ecuadorian Embassy in the presence of Sweden's assistant prosecutor Ingrid Isgren and police inspector Cecilia Redell. The interview spans two days.
2017
January: Barack Obama agrees to free whistleblower Chelsea Manning from prison. Her pending release prompts speculation Assange will end his self-imposed exile after Wikileaks tweeted he would agree to U.S. extradition.
April: Lenin Moreno becomes the new president of Ecuador who was known to want to improve diplomatic relations between his country and the U.S.
May: An investigation into a sex allegation against Assange is suddenly dropped by Swedish prosecutors.
2018
January: Ecuador confirms it has granted citizenship to Assange following his request.
February: Assange is visited by Pamela Anderson and Nobel Peace Prize winner Adolfo Perez Esquivel.
March: The Ecuadorian Embassy suspends Assange's internet access because he wasn't complying with a promise he made the previous year to 'not send messages which entailed interference in relation to other states'.
August: U.S. Senate committee asks to interview Assange as part of their investigation into alleged Russian interference in the 2016 election.
September: Assange steps down as editor of WikiLeaks.
October: Assange reveals he will launch legal action against the government of Ecuador, accusing it of violating his 'fundamental rights and freedoms'.
November: U.S. Justice Department inadvertently names Assange in a court document that says he has been charged in secret.
2019
January: Assange's lawyers say they are taking action to make President Trump's administration reveal charges 'secretly filed' against him.
April 6: WikiLeaks tweets that a high level Ecuadorian source has told them Assange will be expelled from the embassy within 'hours or days'. But a senior Ecuadorian official says no decision has been made to remove him from the London building.
April 11: Assange has his diplomatic asylum revoked by Ecuador and he is arrested by the Metropolitan Police; he is remanded in custody by a judge at Westminster Magistrates Court.
April 12: He is found guilty of breaching his bail terms.
May 1: Sentenced to 11 months in jail.
May 2: Court hearing takes place over Assange's proposed extradition to the U.S. He tells a court he does not consent to the extradition and the case is adjourned until May 30.
May 13: Swedish prosecutors reopen rape case saying they still want to question Assange.
June 3: Swedish court rules against detaining him in absentia, setting back the extradition case.
June 12 Home Secretary Sajid Javid signs an extradition request from the US.
June 13 A hearing sets out the date for Assange's full extradition hearing - February next year.
November Swedish prosecutors stop investigation into an allegation of rape against Mr Assange
November 25 - Medics say without correct medical care Assange 'could die' in Belmarsh
December 13 - Hearing in London hears he is being blocked from seeing key evidence in case
December 19 - Appears at Westminster Magistrates' Court via video-link where his lawyer claims US bid to extradite him is 'political'.
Read more:
"I'm slowly dying here" Sedated Assange tells friend during Christmas Eve call from UK prison as health concerns mount RT UK News
RELATED ARTICLES
Chelsea Manning's Detention Amounts to 'Torture': U.N. Expert
United Nations Special Rapporteur on Torture Nils Melzer shared on social media Tuesday a letter he sent to the United States government last month expressing concerns that the continued detention of whistleblower Chelsea Manning amounts to torture.
The Geneva-based expert tweeted in the early hours of Tuesday:
Just out: My official letter to #USGovt of 1 Nov 2019 explaining why continued detention of @xychelsea is not a lawful sanction but an open-ended, progressively severe coercive measure amounting to torture & should be discontinued & abolished without delay https://bit.ly/2ZAn10Y
Manning, a former U.S. Army soldier, was initially detained in 2010, then convicted under the Espionage Act in 2013, for sending hundreds of thousands of U.S. government and military documents and classified materials to WikiLeaks. In January 2017, outgoing President Barack Obama commuted much of her 35-year sentence, and she was released in May of that year.
Since March 8, 2019—with the exception of a one-week period in May—Manning has been held in contempt of court at the William G. Truesdale Adult Detention Center in Alexandria, Virginia. Manning has been imprisoned—sometimes in solitary confinement—for her refusal to testify to a grand jury about WikiLeaks and its founder, Julian Assange, who is being held in a London prison as the U.S. government seeks his extradition.
Melzer, who also has publicly condemned the U.S. prosecution of Assange and the conditions of his detention, wrote in the letter (pdf) dated Nov. 1, 2019 that "I express serious concern at the reported use of coercive measures against Ms. Manning, particularly given the history of her previous conviction and ill-treatment in detention."
Citing his obligations under the Human Rights Council, Melzer included in the letter a list of requests for more information about the detention conditions of Manning—who has made clear she has no intention of testifying, regardless of how long she is held and the massive fines she is racking up. He noted that his message and any response from the U.S. government would be made public within 60 days.
Melzer added:
While awaiting a reply, I recommend that Ms. Manning's current deprivation of liberty be promptly reviewed in light of the United States' international human rights obligations. Should my assessment regarding its purely coercive purpose be accurate, I recommend that Ms. Manning be released without further delay, and that any fines disproportionate to the gravity of any offense she may have committed be cancelled or reimbursed.

I intend to publicly express my concerns in the near future as, in my view, the information upon which my concerns are based is sufficiently reliable to indicate a matter warranting prompt attention. I also believe that the wider public should be alerted to the potential human rights implications of these allegations. Any public expression of concern on my part will indicate that I have been in contact with [the U.S. government] to clarify the issue/s in question.
The special rapporteur acknowledged that in 2010 and 2011 his predecessor expressed concerns to the U.S. government about how Manning—who was at that point publicly known as Bradley—was treated in detention.
The U.S.-based digital rights groups Fight for the Future welcomed Melzer's letter in a statement which pointed out that the special rapporteur's message "comes as thousands of people have already taken action on a new petition effort at FreeChelsea.com, backed by groups like Fight for the Future, Demand Progress, Freedom of the Press Foundation, Daily Kos, Roots Action, Media Alliance, and Defending Rights, and Dissent."
The groups plan to deliver the signatures demanding Manning's immediate release to District Judge Anthony Trenga of the the Eastern District of Virginia next month. Manning, who already has served about nine months in jail, can be held for a total of 18 months.
"The U.S. government's treatment of Chelsea Manning amounts to a coordinated campaign of harassment and psychological torture," said Fight for the Future deputy director Evan Greer. "Coercive confinement is widely seen as a violation of human rights. Congress should ban this practice, and Judge Anthony Trenga should release Chelsea immediately, in accordance with international law and basic human decency."
"If Chelsea is not immediately released, U.S. lawmakers should launch investigations into her ongoing detention," added Greer. "Individuals who want to support Chelsea should sign the petition and spread the word about FreeChelsea.com."
UPDATE:
Chelsea Manning Responds After Top U.N. Official Labels Her Imprisonment 'Torture'
By Dell Cameron - 02. January 2020
CHELSEA MANNING - Photo: Cliff Owen (AP)
In her first public statement since a top United Nations official equated her imprisonment to torture, former Army intelligence analyst Chelsea Manning reaffirmed her pledge to remain in jail rather than testify before a grand jury investigating WikiLeaks founder Julian Assange.
"My long-standing objection to the immoral practice of throwing people in jail without charge or trial, for the sole purpose of forcing them to testify before a secret, government-run investigative panel, remains strong," Manning said in a statement obtained first by Gizmodo.
In a letter made public last week, Nils Melzer, the U.N. special rapporteur on torture, accused U.S. authorities of violating the international human rights obligations of the United States by imposing on Manning "open-ended, progressively severe" penalties that fulfill "all the constitutive elements of torture, or other cruel, inhuman or degrading treatment or punishment."
Manning, 32, has spent nearly 300 days in an Alexandra jail in Virginia since she was first subpoenaed to testify in March. She spent 28 days in solitary confinement conditions. Prosecutors say the jail time is intended to coerce Manning into testifying. As she faces no criminal charges, her confinement, by law, cannot be punitive.
Manning's attorneys have argued that the sanctions have proven ineffective and that no amount of jail time will compel her to testify.
Manning has said that she feels a moral obligation to resist testifying before the grand jury, a secretive process closed to the public, in which not even the attorneys of those subpoenaed can be present. Immunity is also compulsory, meaning grand jury witnesses cannot withhold testimony to avoid self-incrimination, a right afforded witnesses at trial under the Fifth Amendment.
"Nearly every other legal system in the world condemns coercive confinement, and long ago replaced secret grand juries with public hearings," Manning's statement reads. "I am thrilled to see the practice of coercive confinement called out for what it is: incompatible with international human rights standards. Regardless, even knowing I am very likely to stay in jail for an even longer time, I'm never backing down."
Manning also faces a daily fine of $1,000 for each day she refuses to cooperate.
In 2013, Juan E. Méndez, the former U.N. special rapporteur on torture and other cruel, inhuman or degrading treatment or punishment, called for a prohibition on prolonged solitary confinement citing "grave and irreparable harm" including "changes in brain functions" and other harmful psychological effects, which, he said, "can become irreversible."
Méndez classified "prolonged solitary confinement" as the "physical and social isolation of individuals who are confined to their cells for 22 to 24 hours a day" for "any period in excess of 15 days."
Manning's attorney, Moira Meltzer-Cohen, called Melzer's letter "a legally rigorous condemnation of the practice of coercive confinement, and of Ms. Manning's confinement in particular."
"While the United States has so far failed to live up to its human rights obligations, I remain hopeful that the government will reconsider its policies in light of the UN's admonition," she said.
Manning was jailed in March after refusing to answer prosecutors' questions regarding her past association with WikiLeaks, the anti-secrecy organization founded by Assange, who is currently battling extradition to the U.S.
Assange faces an 18-count indictment, including alleged violations of the Espionage Act, for publishing thousands of secret diplomatic cables and battlefield reports leaked by Manning in 2010 while serving as an Army intelligent analyst in Iraq.
AUTHOR: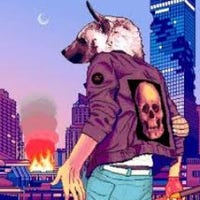 Dell Cameron - Privacy, security, tech policy | Got a tip? Email: | Send me encrypted texts using Signal: (202)556-0846
A top official at the United Nations has accused the United States government of using torture in…