EPILOGUE: The sick war-games in the Middle-East have destroyed the natural ecosystems in most places - pure Ecocide amid genocidal operations targeting specific ethnicities or religious groups. But the question remains, why Robert Fisk did not also reveal that "Task Force Smoking Gun" of the U.S. Special Operations Command (SOCOM) was overseeing all this? And why did he not also find the omnipresent British and American arms brokers? (- see a parallel line revealed underneath).
When you follow the gun trail, you sometimes end up in unexpected places
By Robert Fisk - 07. December 2019
I've always wanted to find out where the guns came from. Who were the 'willing accomplices' to the wars I witnessed?
In 1996, I traced to its Boeing makers in the deep south of the US a missile fired by the Israelis at a Lebanese ambulance. It killed two women and four children. I even went to Georgia and met the developers of the rocket that killed them. And in Syria, deep in the basement of a bombed Nusra-al-Qaeda headquarters in Aleppo, I found hundreds of mortars – along with their shipment documents and factory instructions. They were to be used against the Assad regime. But who had supplied them?
They had been made in Novi Travnik in Bosnia, a town I knew well because I had covered the Bosnian war. One of the shipment papers carried the dispatcher's name: Ifet Krnjic. I felt – I absolutely believed — I could find this man. A hunch? No. I set off to Novi Tavnik with the conviction that this man was there and would talk to me. And we found him, mowing his lawn on a Sunday afternoon in a neighbouring village.
As our cameras rolled and I pulled out my notepad, Krnjic touched the document I'd brought from Aleppo, pointed to his name and said: "That's my signature." Who did he send them to? The Saudis, he said. A Saudi minister and three Saudi army officers had visited him at the factory.
Gotcha! I thought. Krnjic was an honourable and good man, a member of the old Yugoslav Communist party. He wanted to tell the truth and he understood what I was after: how did these mortars reach Syria?
The Saudis denied it all, of course, as if the documents and the mortars were fake. They had no part in this, they said. I thought very differently. These weapons – there were more mortars in that basement than the entire British army possessed – were, I was sure, shipped to Saudi Arabia and then to Turkey and then crossed the Syrian border to the city in which I found them, 12 miles from the frontier, in Aleppo.
It was old-style journalism, I know. But why call it 'old-style'? It's the only way. It's journalism, I think, as it should be. You can't investigate weapons movements on this scale on social media. This was the real thing: hunting down the facts by clambering through ruins and then flying and driving across thousands of miles until you find the one man who can tell the whole story. From the wreckage of Aleppo to the fields of Bosnia.
When I think of the story The Independent got that day, I still smile to myself. Maybe reporters and cops have a lot in common. Detective Inspector Fisk got his man.
===
In a third exclusive clip from This Is Not A Movie, a documentary film by Yung Chang about the foreign reporting of Robert Fisk, Robert discusses how he followed the trail of weapons from the front lines of Syria to a small village in Bosnia.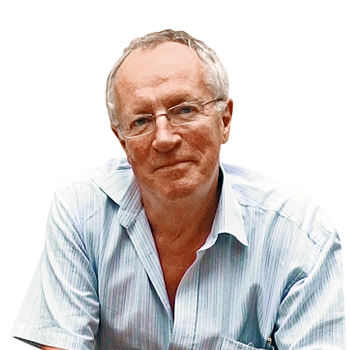 THIS IS NOT A MOVIE Clip | TIFF 2019
The fourth instalment of Robert Fisk's This Is Not A Movie series will appear on Thursday 12th December. Read the first instalment here and the second here
US Task Force Smoking Gun smuggles weapons to Syria: Serbia files (part 2)
By Dilyana Gaytandzhieva - 02. September 2019
New leaked documents expose for the first time a secret US Special Operations Command unit code named Task Force Smoking Gun. It has been deployed in Croatia since 2017 and tasked with diverting tons of arms and ammunition from Europe to Syria.
Recently I anonymously received explosive documents about arms deals between the US Government and the Serbian state owned-arms manufacturer Krusik, including contracts, e-mails, internal memos, photos, delivery schedules, and packing lists of weapons with lot numbers and their buyers. Among the leaked documents I also received scanned passports of arms dealers and government officials from the US. They have visited Krusik to buy weapons for the Pentagon Train and Equip program for militants in Syria.
Task Force Smoking Gun
The Pentagon deployed Task Force Smoking Gun to Croatia in 2017 in support of the US Special Operations Command (USSOCOM) Train and Equip program in Syria. According to leaked e-mails, Task Force Smoking Gun has been operating an arms depot in the Croatian city of Podhum near Rijeka Airport from where Pentagon-commissioned American carriers (Atlas Air and Kalitta Air) have transported the military cargo to the US air base Al Udeid in Qatar.
The weapons originate from Serbia. The buyers are four American companies which have been contracted by the US Government to supply non US standard weapons (weapons not in use by the US Army) – Sierra Four Industries, Orbital ATK, Global Ordnance, and UDC.
Leaked passports reveal which US Government officials and private contractors have ordered, inspected and accepted the weapons. The same names have been listed by the Pentagon as recipients of a US Central Command award in recognition of their support to the Syrian Train and Equip program – the US program for arming militants in Syria (see the document libraries below).
The British broker
"We have received the attached list of items for the US Government. The request is for USG Special Operations Command, end user Iraqi Ministry of Defence (via Kuwait)", writes a British arms dealer, Lynn Timckle, director of the UK-based Imber Enterprises Limited in a leaked e-mail to the Serbian arms manufacturer Krusik. The e-mail dated 21 January 2016 includes the US Government list of weapons that need to be purchased from arms factories across Eastern Europe.
Lynn Timckle asks Krusik to make an offer of its ability to deliver mortar shells as soon as possible. Krusik offers 2,450 pcs. of mortar shells 60 mm M73 HE, 23,000 pcs. of mortar shells 82 mm M74 HE, and 27,000 pcs. of mortar shells 120 mm M62P8 HE.
Imber Enterprises was established on March 2011 by Lynn Timcke predominantly to supply defence products and provide support services to Governments and Ministries worldwide, including Eastern European weapons, according to information provided by ADS (the British defense industry organisation which member is Imber Enterprises).
Leaked e-mails between the British broker Lynn Timckle and the Serbian arms factory Krusik
.... READ ON AT THE IMPORTANT SOURCE
... and also: