China Takes Over Zambia's Airport, National Broadcasting Cooperation And ZESCO Power Plant
By greenworldwarriors - 17 January 2019
In a new tweet the Chinese Exim Bank clarifies that the bank now has full control over Kenneth Kaunda Airport, Zambia's main broadcast cooperation and the ZESCO Power plant.
These Chinese take-overs are a result of the total loans that Zambia are granted by China. In the image below the total amount loans of the African country are listed. The bank says to recover the loans by all means.
Total loans that Zambia are granted by China
Copperbelt C400 Roads418 million dollar (2015)
Chipata – Serenje Railway line2,3 billion dollar (2017)
Mongu – Kalabo Road287 million dollar (2011)
2.000 Military houses157 million dollar (2017)
Mansa – Luwingu Road242 million dollar (2012)
Mbala – Nakonde Road180 million dollar (2011)
Lusaka Sanitation Project130 million dollar (2015)
Kafubu water project104 million dollar (2014)
National Heroes Stadium94 million dollar (2011)
Levi Mwanawasa project90 million dollar (2015)
Kafulafuta Dam water project449 million dollar (2017)
Housing project Security275 million dollar (2015)
Kenneth Kaunda International Airport360 million dollar (2015)
Kafu Gorge Lower Powerplant1,7 billion dollar (2015)
Kariba North Bank Powerplant430 million dollar (2015)
Lusaka L400 Rods300 million dollar (2013)
Copperbelt International Airport400 million dollar (2017)
Lusaka de-congestion286 million dollar (2017)
Communication Towers TopStar280 million dollar (2017)
The amount of Chinese take-overs in Africa is absolutely crazy and will only increase in the future if African leaders will keep accepting loan after loan.
Dept traps are China's strategy to take over complete countries and it seems that this strategy is working very well for them.
Is the take over of broadcasting companies the beginning of Chinese propaganda in Africa?
It seems that the Chinese propaganda machine in Africa already installing itself. China is aiming on African broadcasting companies now. Something fishy is definitely going on.
The best strategy, when taking over a continent, is of course to take over it's broadcasting companies so you will be able to influence the media.
The Chinese dream: A new global governance system
Xi Jinping is China's president for life. His central mission is to make China the next superpower. In a recent documentary broadcasted by ARTE it is explained how China rapidly is becoming the world's new superpower with only one goal; reforming the global governance system. In other words, world domination, first class dictatorship.
Documentary: The World According to Xi Jinping
Exim Bank's Tweet
Upon speculations on Exim Bank through China Govt and Zambian Govt, we wish to clarify that the bank now has full control of Kenneth Kaunda Airport, ZNBC through Startimes and ZESCO power plant. The total loans Zambia granted are listed below. We recover the loans by all means. pic.twitter.com/r77ie7uivQ

— Exim Bank China (@EximBankChina) January 12, 2019
Recently China took all the exclusive fishing rights in Somalia, the nation took over Entebbe Airport in Uganda a month ago. Kenya lost it's largest port to China because of a huge unpaid loan.
In South Africa China took over almost all of its power plants and recently the Chinese Exim Bank took all farming rights of five African countries.
The colonization of Africa is taking place in full force. A very scary development, which will only benefit the Chinese in the long term.
Africans are now getting roads, railroads and hospitals. But what rights will they loose in trade for this? How long will it take until Africans speaks Chinese?
Source: Exim Bank
Also Read:
Chinese Bank Loans 200 Million And Takes Full Exclusive Fishing Rights Over The Coast Of Somalia
Chinese Exim Bank Takes Over Entebbe Airport In Uganda
China Gains Farming Rights Over Five African Countries
Chinese Bank Takes Absolute Control Over All Eskom Power Stations In South Africa
Documentary: Black Fish – How West Africa Is Plundered By China
You may also like...
0
China defends move to ease tiger bones, rhino horns 25-year ban
1 november 2018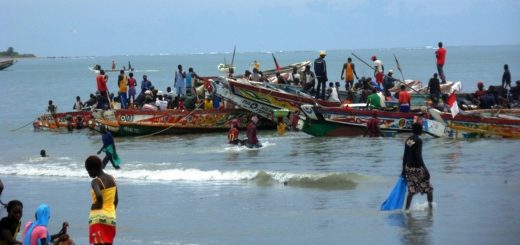 0
Gambia: Golden Lead Factory Accused of Allegedly Trading In Foreign Currency
28 april 2018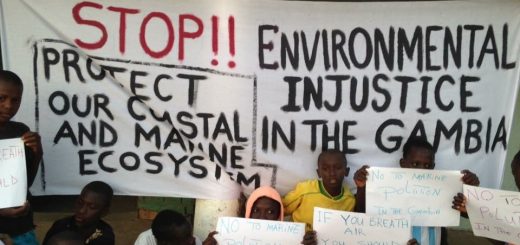 0
Gambia: environmental campaigners are calling time on fishmeal factories
13 augustus 2018
VIDEO: Chinese Workers Forced To Crawl The Streets As Punishment for Not Meeting Company's Goals China in Africa