ICYMI: For Years, Journalists Cheered Assange's Abuse. Now They've Paved His Path to a US Gulag & JOURNALISTS SPEAK UP FOR JULIAN ASSANGE (Sign On)
The USA Is Determined to Make Julian Assange Pay for Exposing the Cruelty of Its War on Iraq
So nobody ever does something like that again
By Vijay Prashad - 06. September 2020
Editor's note: Funny how the human collective mind works. If Assange was being deported to the US in 2012 there would have been an uprising — everyone understood what this was about back then. But put a decade of distance, and of corporate media psy ops, between the events and it's a collective shrug.
---
On September 7, 2020, Julian Assange will leave his cell in Belmarsh Prison in London and attend a hearing that will determine his fate. After a long period of isolation, he was finally able to meet his partner—Stella Moris—and see their two sons—Gabriel (age three) and Max (age one)—on August 25. After the visit, Moris said that he looked to be in "a lot of pain."
The hearing that Assange will face has nothing to do with the reasons for his arrest from the embassy of Ecuador in London on April 11, 2019. He was arrested that day for his failure to surrender in 2012 to the British authorities, who would have extradited him to Sweden; in Sweden, at that time, there were accusations of sexual offenses against Assange that were dropped in November 2019. Indeed, after the Swedish authorities decided not to pursue Assange, he should have been released by the UK government. But he was not.
The true reason for the arrest was never the charge in Sweden; it was the desire of the U.S. government to have him brought to the United States on a range of charges. On April 11, 2019, the UK Home Office spokesperson said, "We can confirm that Julian Assange was arrested in relation to a provisional extradition request from the United States of America. He is accused in the United States of America of computer-related offenses."
Manning
The day after Assange's arrest, the campaign group Article 19 published a statement that said that while the UK authorities had "originally" said they wanted to arrest Assange for fleeing bail in 2012 toward the Swedish extradition request, it had now become clear that the arrest was due to a U.S. Justice Department claim on him. The U.S. wanted Assange on a "federal charge of conspiracy to commit computer intrusion for agreeing to break a password to a classified U.S. government computer." [In reality, Manning wasn't asking for help breaking into anything, but how to crack the password on a file he had already downloaded, and Assange's suggestion didn't even work.]Assange was accused of helping whistleblower Chelsea Manning in 2010 when Manning passed WikiLeaks—led by Assange—an explosive trove of classified information from the U.S. government that contained clear evidence of war crimes. Manning spent seven years in prison before her sentence was commuted by former U.S. President Barack Obama.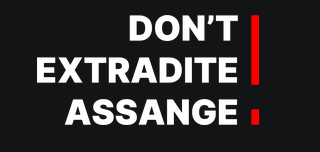 While Assange was in the Ecuadorian embassy and now as he languishes in Belmarsh Prison, the U.S. government has attempted to create an air-tight case against him. The U.S. Justice Department indicted Assange on at least 18 charges, including the publication of classified documents and a charge that he helped Manning crack a password and hack into a computer at the Pentagon. One of the indictments—from 2018—makes the case against Assange clearly.
The charge that Assange published the documents is not the central one, since the documents were also published by a range of media outlets such as the New York Times and the Guardian. The key charge is that Assange "actively encouraged Manning to provide more information [He asked him "Do you have anything else?" which is called journalism.] and agreed to crack a password hash stored on U.S. Department of Defense computers connected to the Secret Internet Protocol Network (SIPRNet), a United States government network used for classified documents and communications. Assange is also charged with conspiracy to commit computer intrusion for agreeing to crack that password hash." The problem here is that it appears that the U.S. government has no evidence that Assange colluded with Manning to break into the U.S. system.
Manning does not deny that she broke into the system, downloaded the materials, and sent them to WikiLeaks. Once she had done this, WikiLeaks, like the other media outlets, published the materials. Manning had a very trying seven years in prison for her role in the transmission of the materials. Because of the lack of evidence against Assange, Manning was asked to testify against him before a grand jury. She refused and now is once more in prison; the U.S. authorities are using her imprisonment as a way to compel her to testify against Assange.
What Manning Sent to Assange
On January 8, 2010, WikiLeaks announced that it had "encrypted videos of U.S. bomb strikes on civilians." The video, later released as "Collateral Murder," showed in cold-blooded detail how on July 12, 2007, U.S. AH-64 Apache helicopters fired 30-millimeter guns at a group of Iraqis in New Baghdad; among those killed were Reuters photographer Namir Noor-Eldeen and his driver Saeed Chmagh. Reuters immediately asked for information about the killing; they were fed the official story and told that there was no video, but Reuters futilely persisted.
In 2009, Washington Post reporter David Finkel published The Good Soldiers, based on his time embedded with the 2-16 battalion of the U.S. military. Finkel was with the U.S. soldiers in the Al-Amin neighborhood when they heard the Apache helicopters firing. For his book, Finkel had watched the tape (this is evident from pages 96 to 104); he defends the U.S. military, saying that "the Apache crew had followed the rules of engagement" and that "everyone had acted appropriately." The soldiers, he wrote, were "good soldiers, and the time had come for dinner." Finkel had made it clear that a video existed, even though the U.S. government denied its existence to Reuters.
The video is horrifying. It shows the callousness of the pilots. The people on the ground were not shooting at anyone. The pilots fire indiscriminately. "Look at those dead bastards," one of them says, while another says, "Nice," after they fire at the civilians.
A van pulls up at the carnage, and a person gets out to help the injured—including Saeed Chmagh. The pilots request permission to fire at the van, get permission rapidly, and shoot at the van. Army Specialist Ethan McCord—part of the 2-16 battalion that had Finkel embedded with them—surveyed the scene from the ground minutes later. In 2010, McCord told Wired's Kim Zetter what he saw: "I have never seen anybody being shot by a 30-millimeter round before.It didn't seem real, in the sense that it didn't look like human beings. They were destroyed."
In the van, McCord and other soldiers found badly injured Sajad Mutashar (age 10) and Doaha Mutashar (age five); their father, Saleh—who had tried to rescue Saeed Chmagh—was dead on the ground.
In the video, the pilot saw that there were children in the van; "Well, it's their fault for bringing their kids into a battle," he says callously.
Robert Gibbs, the press secretary for President Barack Obama, said in April 2010 that the events on the video were "extremely tragic." But the cat was out of the bag. This video showed the world the actual character of the U.S. war on Iraq [for those who didn't already know], which the United Nations Secretary-General Kofi Annan had called "illegal." The release of the video by Assange and WikiLeaks embarrassed the United States government. All its claims of humanitarian warfare had no credibility.
The campaign to destroy Assange begins at that point. The United States government has made it clear that it wants to try Assange for everything up to treason. People who reveal the dark side of U.S. power, such as Assange and Edward Snowden, are given no quarter. There is a long list of people—such as Manning, Jeffrey Sterling, James Hitselberger, John Kiriakou, and Reality Winner—who, if they lived in countries being targeted by the United States, would be called dissidents. Manning is a hero for exposing war crimes; Assange, who merely assisted her, is being persecuted in plain daylight.
On January 28, 2007, a few months before he was killed by the U.S. military, Namir Noor-Eldeen took a photograph in Baghdad of a young boy with a soccer ball under his arm steps around a pool of blood. Beside the bright red blood lie a few rumpled schoolbooks. It was Noor-Eldeen's humane eye that went for that photograph, with the boy walking around the danger as if it were nothing more than garbage on the sidewalk. This is what the U.S. "illegal" war had done to his country.
All these years later, that war remains alive and well in a courtroom in London; there Julian Assange—who revealed the truth of the killing—will struggle against being one more casualty of the U.S. war on Iraq.
Title-Picture:
"In the van, McCord and other soldiers found badly injured Sajad Mutashar (age 10) and Doaha Mutashar (age five); their father, Saleh—who had tried to rescue Saeed Chmagh—was dead on the ground"
===
Julian Assange: UK court weighs extradition of WikiLeaks founder to US
By Matthias von Hein - 07. September 2020
Julian Assange could face 175 years in prison for releasing classified documents and publicizing how US military forces killed civilians. The WikiLeaks founder's extradition hearing resumed in London on Monday.
There are at least eight prisons in London. To accommodate Julian Assange, the British judiciary has selected Belmarsh. The maximum-security facility in the east of London was built to house terrorists and felons. Conditions inside Belmarsh are considered harsh enough that the BBC has compared it to Guantanamo Bay.
Assange's prison cell opened Monday morning and the founder of the WikiLeaks whistleblower platform was transferred to a courtroom in London's Central Criminal Court, the Old Bailey, where his fate will be determined over the next three weeks. Will the 49-year-old be extradited to the US judiciary? If convicted in the United States, he could face a sentence of up to 175 years in prison.
Heike Hänsel, a member of Germany's lower house of parliament, the Bundestag, is attending the extradition hearing. The Left Party deputy parliamentary leader lamented a "politically motivated trial targeting an investigative journalist" and extraterritorial persecution of a "journalist on European soil who worked as a journalist in Europe."
WikiLeaks' Assange under unlawful surveillance?
Powerful enemies
Assange has won numerous journalistic awards, but he has also made powerful enemies. That much became clear by July 2017, when Mike Pompeo called WikiLeaks a "nonstate hostile intelligence service." That statement was made during Pompeo's first public appearance as CIA director, a little more than a year before he became US secretary of state. Jeff Sessions, then the US attorney general, said in April 2017 that arresting Assange was "a priority."
Heike Hänsel says Assange's trial is politically motivated
Assange was wanted because, in 2010, WikiLeaks had published around half-a-million classified US documents about the wars in Iraq and Afghanistan, including documentation of suspected war crimes committed by US troops. An example is a video labeled "Collateral Murder," which made WikiLeaks famous overnight in spring 2010. The footage showed how civilians in Baghdad, including two Reuters journalists, were shot from two Apache helicopters.
In 2011, Wikileaks allowed unflattering insights into US foreign policy when it published more than a quarter-of-a-million US diplomatic embassy cables, which were also classified.
Christian Mihr, the director of Reporters Without Borders Germany (RoG), said he is convinced that Assange "has paved the way for journalism's handling of large amounts of data today." Mihr told DW that Assange had, as founder of WikiLeaks, published information that was of enormous importance for the global public. "This is why RoG takes a stand for Julian Assange — without compromise," Mihr said.
Circumventing the rule of law
The Assange case saw a circumvention of the rule of law, according to Nils Melzer, the UN Special Rapporteur on Torture.
"Assange is not granted what is a matter of course — even for the worst war criminals, for example in The Hague. He is not given access to his American lawyers. He has very limited access to his British lawyers and almost no access to legal documents," Melzer, who is also a professor of international law at the University of Glasgow, told DW. "Those are very grave procedural violations which are absolutely unnecessary and unjustifiable."
In addition, Assange's right to private communication with his lawyers was violated during his stay at the Ecuadorian Embassy in London. That is one of the findings of a lawsuit in Madrid, where the former owner of Spanish security firm Undercover Global (UC Global), David Morales, had to stand trial. The trial established that Morales, who was paid by Ecuador's government to protect the embassy, had a second employer from the US, on whose behalf he installed bugging devices all over the embassy in order to enable spying on Assange.
WikiLeaks - Public Enemy Julian Assange
Open letters and appeals
In mid-August, more than 160 lawyers called for Assange's release in an open letter to British Prime Minister Boris Johnson. According to the signatories, Assange was facing a "show trial."
This appeal is just one in a long series of petitions and open letters. In July, 40 journalist associations including Reporters Without Borders, the International Federation of Journalists, and PEN International called on the British government to release Assange. Previously, more than 200 doctors from more than 33 countries had made the same demand.
In Germany, more than 130 leading political and cultural figures signed a petition calling for the release of the WikiLeaks founder early in February. They included a vice president of the Bundestag, Wolfgang Kubicki of the opposition Free Democrats, as well as former Justice Ministers Herta Däubler-Gmelin, Gerhart Baum and Sabine Leutheusser-Schnarrenberger. Sigmar Gabriel, a former foreign minister, also signed the appeal.
Gerhart Baum, investigative journalist Günter Wallraff and Sigmar Gabriel (L to R) called for Assange's release
US: Assange a hacker, not a journalist
The US judiciary's strategy is to accuse Assange not as a journalist but as a hacker. The 18 counts of the indictment can be reduced to three main charges: Assange is accused of providing technical support to Chelsea Manning, who in 2013 was court-martialed for providing information to WikiLeaks in violation of the Espionage Act; of instigating Manning to provide further material; and of intentionally endangering people's lives by publishing the embassy cables.
The charge of requesting more material is, however, based on a chatroom message that can be interpreted in a number of ways. The embassy cables, in turn, were encrypted and access to the unencrypted information had only been shared with a few journalists and media outlets in order to prevent unredacted publication. WikiLeaks is accusing a British investigative journalist of publishing the password in a book, thereby providing global access to the controversial material.
'Grave procedural violations' — the UN's Nils Melzer
'US wants to set an example'
But Assange's actions are not the only issue on the trial in London, according to the UN's Melzer.
"Primarily, this is about the crimes of his persecutors, the involved countries: They are sidestepping the institutions of the rule of law, they are refusing to hold their war criminals and torturers accountable, and they are setting a worldwide example, according to which someone who informs the public about a nation's war crimes can be convicted of spying."
If this is forced through, Melzer warned, "It will only be a small step from rule of law to tyranny."
Adapted from German by Werner Schmitz.
Read more:
European Parliament backs expanded whistleblower protection
===
The US's pursuit of Julian Assange threatens media freedom
Assange's extradition to the US would set a chilling precedent for those who publish leaked or classified information.
By Julia Hall - 0
The last time I saw Julian Assange he looked tired and wan.
Dressed neatly in casual business attire, the WikiLeaks founder was sitting in a glass-enclosed dock, at the back of a court adjoining Belmarsh high-security prison in London, flanked by two prison officers.
I had travelled from the United States to observe the hearing. He had travelled via a tunnel from his cell to the courtroom.
On Monday, Assange will be in court again, for the resumption of proceedings that will ultimately decide on the Trump administration's request for his extradition to the US.
But it is not just Assange that will be in the dock. Beside him will sit the fundamental tenets of media freedom that underpin the rights to freedom of expression and the public's right of access to information. Silence this one man, and the US and its accomplices will gag others, spreading fear of persecution and prosecution over a global media community already under assault in the US and in many other countries worldwide.
The stakes really are that high. If the United Kingdom extradites Assange, he would face prosecution in the US on espionage charges that could send him to prison for decades - possibly in a facility reserved for the highest security detainees and subjected to the strictest of daily regimes, including prolonged solitary confinement. All for doing something news editors do the world over - publishing public interest information provided by sources.
Indeed, President Donald Trump has called WikiLeaks "disgraceful" and said its actions in publishing classified information should carry the death penalty.
The chilling effect on other publishers, investigative journalists and any person who would dare to facilitate the publication of classified information of government wrongdoing would be immediate and severe. And the US would boldly go beyond its own borders with a long arm to reach non-citizens, like Assange, who is Australian.
The US government's relentless pursuit of Assange - and the UK's willing participation in his hunt and capture - has now landed him in a prison typically reserved for seasoned criminals. It has diminished him both physically and emotionally - often to the point of disorientation. Breaking him by isolating Assange from family, friends and his legal team, seems part and parcel of the US's strategy - and it seems to be working.
You do not need to know the vagaries of extradition law to understand that the charges against Assange are not only classic "political offences" and thus barred under extradition law, but more crucially, the charges are politically motivated.
The 17 charges levelled by the US under the 1918 Espionage Act could bring 175 years in prison; add a conviction on the single computer fraud charge (said to complement the Espionage Act by dragging it into the computer era), and you get another gratuitous five years. Assange is the only publisher ever to bear the brunt of such espionage charges.
There is no doubt that the charges are politically motivated under this US administration, which has all but convicted Assange in the public arena. Secretary of State Mike Pompeo has claimed that WikiLeaks is a "hostile intelligence service" whose activities must be "mitigated and managed". The flagrantly unfair prosecution of Assange is an example of how far the US will go to "manage" the flow of information about government wrongdoing and thus undermine the public's right to know.
Assange was on Barack Obama's radar, too, but the Obama administration declined to prosecute him. Current US Attorney General William Barr, however, has turned out not one, but two indictments since 2019, the latest at the end of June. That second indictment was a surprise not only to Assange's defence team, but to the crown lawyer and the judge who were also taken unawares by the new indictment.
Earlier this year, sitting 20 feet away from Assange, I was struck by how much of a shadow of his former self he had become. He did spontaneously stand up several times during that week of hearings to address the judge. He told her he was confused. He told her he could not properly hear the proceedings. He said barriers in the prison and in court meant that he had not been able to consult with his lawyers. He was not technically permitted to address the judge directly, but he did repeatedly, flashes of the aggressive tactics used in the past to advocate for himself and the principles he has espoused.
If Assange is extradited it will have far-reaching human rights implications, setting a chilling precedent for the protection of those who publish leaked or classified information that is in the public interest.
Publishing such information is a cornerstone of media freedom and the public's right to access information. It must be protected, not criminalised.
The views expressed in this article are the author's own and do not necessarily reflect Al Jazeera's editorial stance.
---
AUTHOR:
Julia Hall is Amnesty International's expert on human rights in Europe.
===
MUST READ & WATCH
===
Julian Assange Supporters Rally to Defeat Extradition to United States
By Kevin Rennie - 05. September 2020
Time is fast running out to get justice for Julian Assange. The court hearing for his extradition to the United States continues in earnest on 7 September 2020 in the United Kingdom. The ongoing campaign to free the WikiLeaks founder has ramped up in recent weeks.
WikiLeaks was launched in 2006. It has published leaked and classified information from the U.S. government and other sources. Major instances include the Afghanistan and Iraq War Logs, and Cablegate. Assange collaborated with US Army whistleblower Chelsea Manning on these leaks.
Eight years ago Assange sought asylum in the Ecuadorian embassy in London, and was imprisoned in the United Kingdom's Belmarsh Prison for breaching bail. The extradition case relates to indictments for conspiracy to commit computer intrusion and espionage. He has been accused by the American government of putting lives at risk.
One hundred and sixty-nine journalists and academics recently sent a letter to UK Prime Minister Boris Johnson calling on him to bring an end to the proceeding. It followed a fresh US extradition request with amended charges:
The extradition to the US of a publisher and journalist, for engaging in journalistic activities while in Europe, would set a very dangerous precedent.
The Official Australian Website in Support of Julian Assange has published an interview with Andrew Fowler, Aussie investigative journalist and foreign correspondent. He raised concerns about Assange's health:
It seems quite clear that there is an attempt by the British and US administrations to destroy Assange, either driving him to suicide or a psychological breakdown.

[…] The ultimate purpose of Assange's treatment is a warning to others. Particularly other journalists. It's the modern day equivalent of crucifixion, putting heads of enemies on spikes, or public hangings.
Many see this as a 'show trial', including the World Socialist Web Site. After the last hearing in mid-August, it argued:
[…] the US government has been building its extradition case and expanding the scope of its vendetta against all those who have helped WikiLeaks bring the truth to the people of the world.
The WSWS also called out the mainstream media for its inaction:
It is significant that not a single major news organization in the US even bothered to report the hearing yesterday.
In a recent post at OffGuardian, Binoy Kampmark attacked the British legal system for their treatment of Assange:
What awaits Assange next month promises to be resoundingly ugly. He will have to ready himself for more pain, applied by Judge Vanessa Baraitser. Throughout her steering of proceedings, Baraitser has remained chillingly indifferent to Assange's needs, a model of considered cruelty.
Supporters can take their pick of a number of petitions that have been circulating online for some time. Amnesty International has one:
The right to freedom of expression and access to information must be protected.

Sign our petition to urge the US authorities to drop the charges against Julian Assange that stem solely from his publishing activities with Wikileaks https://t.co/derRZpt4Ba pic.twitter.com/GmELTNw9uw

— Amnesty International (@amnesty) August 30, 2020
Brisbane Assange Action Queensland has been promoting a campaign to involve Australian parliamentarians, believing it's not too late to lobby them:
We want to say a HUGE THANK YOU to all the latest Australian MPs Standing UP & Speaking OUT for #JulianAssange because his human rights and Free Speech Rights are OURS!
There are now 24! (of 225)
CALL your MP tomorrow & ask to join the group#auspol2020https://t.co/3IwOfZSECU

— Brisbane Assange Action Queensland (@ActionAssange) September 2, 2020
The UK-based Don't Extradite Assange Campaign has an extensive collection of materials and videos and their own petition. They have an detailed document canvassing the issues here.
Australian Phillip Adams has a petition with over 500,000 signatures so far. He also has an updated list of protests. Australian rallies include Darwin, Sydney, Brisbane and Hobart. Among the protests planned internationally are Mexico City, Hamburg and San Francisco:
Pls join live in San Francisco this Monday to protest the start of Julian Assange's Extradition Hearing in solidarity with global #Candles4Assange – Any actions big or small help #FreeAssange #YellowRibbons4Assange#cloversforassange @action_4assange @MrsC_Assange @StellaMoris1pic.twitter.com/Qjb5HVCWzu

— Jeanie Schmidt (@JeaniRN) September 2, 2020
Sputnik News interviewed Juan Passarelli, director of the new documentary The War on Journalism: The Case of Julian Assange. He worked with WikiLeaks for ten years.
There is an increasingly dangerous authoritarianism growing in the West, where people are being surveilled to a much greater extent than than the Germany Stazi ever was able to achieve, because of our digital spying apparatuses that we have in our pockets called smartphones.
Julian's partner Stella Morris is raising money to fund his defense. Her CrowdJustice page has the latest update:
The outcome of this case has huge repercussions for press freedom. It is the first time a publisher has been charged under the Espionage Act. It would be the first time any foreign journalist is prosecuted and extradited to the US for publishing truths they didn't like.
Guatemalan lawyer Renata Avila (a member of the Global Voices community) shared her concerns:
#Australia failed Julian #Assange. It should be a scandal to the entire Nation that one of their most courageous and notable thinkers, a journalist and technologist, is locked under harsh conditions. The Australian gov must advocate for his release.

— Renata Avila (@avilarenata) September 3, 2020
Assange campaigner Monique Jolie tweeted this plea to Australians:
To Aussies everywhere,

please contact Minister for Foreign Affairs Marise Payne: https://t.co/80rzp0F9An

and Prime Minister Scott Morrison: https://t.co/cRLuJgboam

Ask them to demand an end to any attempt to extradite #JulianAssange and then to #BringAssangeHome!! #auspol pic.twitter.com/rKOXcGRDuk — Monique Jolie #TeamAssange (@moniquejolie) September 3, 2020
We can certainly expect #FreeJulianAssange and #BringAssangeHome to be trending on social media during the court hearing, which could take a long as four weeks.
Source: GlobalVoices.org
Kevin Rennie is a secondary teacher (now retired), unionist and Australian Labor Party member since 1972. 8 years teaching in the Northern Territory: 4 in Katherine, followed by 4 in Maningrida, an aboriginal community in Arnhem Land. Returned in June 2008 to Melbourne to live after 15 months in Broome. Kevin's website is Red Bluff
Image: Free Julian Assange graffiti in London March 2020 – Photo courtesy Flickr user Duncan C (CC BY-NC 2.0)
===
🔥 Important film everybody MUST WATCH! #ASSANGE's LIFE will be decided at his #Extradition Trial starting Sept 7.

You'll be SHOCKED to learn the TRUTH of the #TravestyOfJustice by #UK #US & #corruption in his case.

TY @jlpassarelli gr8 film 👏

WATCH ⤵️https://t.co/R3Yy7xSbjL

— Dr Lilliana Corredor (@Dr_LCorredor) August 30, 2020
===
Mother to Julian's children speaks out
Ahead of a court hearing in London over the U.S. request to extradite WikiLeaks founder Julian Assange, his partner and mother to his two sons, Stella Moris, spoke out about the pressure.
===
Julian Assange's Extradition Case: Previewing A Major Three-Week Hearing
Assange's legal team will likely present testimony from witnesses to show he is the target of a political prosecution. It begins September 7.
By Kevin Gosztola - 04. Sptember 2020
A major hearing in WikiLeaks founder Julian Assange's extradition case will unfold from September 7 until at least September 24, and I am credentialed to cover the proceedings for Shadowproof. *My apologies for the lack of content shared this week. I took part of the week off to travel and be with family, and I am preparing for an intense month covering proceedings in WikiLeaks founder Julian Assange's extradition case.
It will be a key opportunity, and one of the only opportunities, the legal team for Assange has to rebut and undermine the United States government's request for extradition through witness testimony presented to Magistrate Court Judge Vanessa Baraitser.
Given extraordinary circumstances created by the COVID-19 pandemic, I will be covering proceedings remotely through a "Cloud Video Platform" that was setup by the Central Criminal Court in the United Kingdom to accommodate press, politicians, and trial observers.

***
The proceedings will focus on the political nature of the prosecution, the misrepresentation of facts, Assange's political opinions, the risk of denial of justice at a U.S. trial, the risk of cruel and inhuman treatment in U.S. jails and prisons, Assange's health, and the passage of time since materials were published.
Assange's legal team contends President Donald Trump's administration pursued charges against Assange for "ulterior political motives," and they were not brought in "good faith." They indicted Assange under the Espionage Act, which makes the extradition a case involving classic "political offenses" that should not be covered by the treaty between the U.S. and U.K.

Political Prosecution
As made public by the legal team back in February, the following witnesses are likely to "provide testimony on the history of the case and political motivation of the prosecution." They will also address free speech issues and what makes the case unprecedented.
Mark Feldstein, a distinguished academic specializing in broadcast journalism

Carey Shenkman, an academic who studied the history of the Espionage Act and the Computer Fraud Abuse Act

Jameel Jaffer, the executive director of the Knight First Amendment Institute at Columbia University

Michael Tigar, former journalist and academic specializing in constitutional and criminal law

Noam Chomsky, professor of politics and world renowned author

Paul Rogers, emeritus professor of peace studies at Bradford University
In presenting testimony on the history of the case, Assange's legal team will likely focus on the publication of materials, such as the "Collateral Murder" video, the Afghanistan War Logs, the Iraq War Logs, the U.S. State Embassy cables, and the Guantanamo Files.
The above witnesses will address Chelsea Manning's military court-martial, the decision by the Justice Department in 2013 not to prosecute Assange, President Donald Trump's war on journalists, and denunciations of Assange by public officials in 2017.
Several abuses of the rule of law will be outlined by the witnesses, including the violation of "legal professional privilege," or attorney-client privilege, through spying on meetings at the Ecuador Embassy before Ecuador revoked his political asylum. They will detail Ecuador's expulsion of Assange from the embassy, the seizure of Assange's "legally privileged papers," and a pardon offer that his team says was considered before charges were announced.
Misrepresentation Of Facts

To ensure Baraitser understands the extent to which the U.S. government has misrepresented facts, the legal team will turn to the following witnesses:
Patrick Eller, a former US Army investigator and expert in digital forensics

John Goetz, an international investigative journalist who worked with Der Spiegel in collaboration with WikiLeaks in 2010–2011

Jakob Augstein, an experienced journalist who worked at Der Freitag at the relevant time

Andy Worthington, a journalist who worked collaboratively on the WikiLeaks disclosures relating to the Guantanamo Detainee assessment briefs

Emily Dische-Becker, a journalist who was working in Beirut at the relevant time, in a media partnership with WikiLeaks. She deals with the impact of the revelations and the work done to minimise risk to opposition activists

Sami Ben Garbia, a journalist based in Tunisia, who confirms the efforts made to ensure redaction and the lack of any knowledge or evidence of persons physically harmed as result of the publications

Christian Grothoff, professor of computer science, who confirms that 'at the time when the WikiLeaks site re-published the unredacted cables the information was already easily available to any technically competent person'
Their testimony will collectively show the extent of exaggerations and fear-mongering by U.S. government officials when it comes to claims that Assange was "reckless" and "endangered" innocent people when he published files from Manning.
Political Opinions

Assange's legal team is expected to argue the prosecution has a lot to do with his "political opinions," which could help protect him from extradition. They maintain he is a "leading proponent" of openness in society and freedom of expression. He is anti-war and anti-imperialism.
He is a "champion of transparency and the public's right to access information," especially when it comes to political corruption, war crimes, torture, and the mistreatment of Guantanamo detainees — all of which made Assange a target of prosecution.

Risk of Denial of Justice
The following are likely to offer testimony on the risk that Assange will be denied justice if brought to trial in the United States.
Eric Lewis, a practicing lawyer in the U.S. who deals with issues both of trial and sentence

Barry Pollack, Julian Assange's lawyer in the U.S.

Robert Boyle, an expert on grand juries, who deals with Chelsea Manning contempt proceedings

Thomas Durkin, a former federal prosecutor who will deal with the history of this prosecution and fair trial issues
This set of witnesses will help Assange's legal team argue that he will not receive a fair trial, especially since the jury pool will largely consist of U.S. intelligence, military, and government personnel from within the Eastern District of Virginia, where the Justice Department indicted him. Undoubtedly, they all will harbor prejudice toward him for exposing the inner workings of institutions that employ them.

Risk Of Cruel and Inhuman Treatment
On the risk of cruel and inhuman treatment that Assange will likely face in U.S. jails and prisons, the following will likely present testimony:
Eric Lewis, on the issue of sentencing

Yancey Ellis, an experienced lawyer who practices in the very area of Virginia in which Mr Assange's trial and pre-trial detention will take place

Joel Sickler, a renowned expert on prison conditions in the federal system
Assange's legal team previously noted the English High Court and the European Court of Human Rights had "profound concerns about the inhumanity of conditions in so-called administrative segregation in the U.S. prison system, amounting effectively to solitary confinement."
For example, the legal team cites the extradition case of Abu Hamza. Before Hamza lost his extradition case, Lord Judge stated, "Like Judge Workman, we too are troubled about what we have read about the conditions in some of the Supermax prisons in the United States."
He contended the "confinement for years and years in what effectively amounts to isolation may well be held to be, if not torture, then ill treatment which contravenes Article 3 [freedom from torture in the UK's Human Rights Act]. This problem may fall to be addressed in a different case."

Mental and Physical Health
Assange has a history of clinical depression and trauma, according to his legal team, and there is a significant risk that he may be driven to commit suicide if brought to the United States.
The following medical professionals are likely to share sensitive details on his health:
Michael Kopelman, a distinguished forensic psychiatrist [who submitted a report to the court]

Dr. Sondra Crosby, who examined Mr Assange in the Ecuadorian Embassy

Paul Mullen, who was his treating psychiatrist in Australia and who has prepared a report on [his condition as of early 2020]
Crosby evaluated Assange's health on February 23, 2019, and their doctor-patient confidentiality was allegedly violated.

She described the embassy surveillance she experienced during her visit. She left the embassy at one point to pick up some food and returned to the room where they were meeting to find her confidential medical notes were taken. She found her notes "in a space utilized by embassy surveillance staff" and presumed they were read.
Passage Of Time

Finally, there is the passage of time since Assange and WikiLeaks published materials from Manning.
No explanation has been given as to why the U.S. government waited several years to indict Assange. As noted, the Justice Department under President Barack Obama backed away from a prosecution in 2013.
Assange's legal team believes there is a "risk of prejudice" in trying to reconstruct the sequence of events that occurred in 2010 and 2011 because they happened so long ago. They also suggest Assange's mental state has deteriorated to an extent that he may not be able to participate in his trial.

***

Court will be in session between 10 am and 4 pm London Time. I will be tweeting live coverage of proceedings from @kgosztola.

I will post a video after each day of court that offers a summary of what unfolded. Then a few hours after the video update, a report on significant development(s) that occurred will be published.
===
Imagining #JulianAssange free!#AnythingtoSay_ @wikileaks @WLArtForce @DEAcampaign @StellaMoris1 @MrsC_Assange @couragefound @DefendAssange @SMaurizi pic.twitter.com/KHA3etlGMk

— #AnythingToSay? (@AnythingtoSay_) September 1, 2020
===
US Court –
Mass Surveillance Program Exposed by Snowden Was Illegal
But has it stopped??
By Raphael Satter - 0
Seven years after former National Security Agency contractor Edward Snowden blew the whistle on the mass surveillance of Americans' telephone records, an appeals court has found the program was unlawful – and that the U.S. intelligence leaders who publicly defended it were not telling the truth.
In a ruling handed down on Wednesday, the U.S. Court of Appeals for the Ninth Circuit said the warrantless telephone dragnet that secretly collected millions of Americans' telephone records violated the Foreign Intelligence Surveillance Act and may well have been unconstitutional.
Snowden, who fled to Russia in the aftermath of the 2013 disclosures and still faces U.S. espionage charges, said on Twitter that the ruling was a vindication of his decision to go public with evidence of the National Security Agency's domestic eavesdropping operation.
Seven years ago, as the news declared I was being charged as a criminal for speaking the truth, I never imagined that I would live to see our courts condemn the NSA's activities as unlawful and in the same ruling credit me for exposing them.

And yet that day has arrived. https://t.co/FRdG2zUA4U

— Edward Snowden (@Snowden) September 2, 2020
"I never imagined that I would live to see our courts condemn the NSA's activities as unlawful and in the same ruling credit me for exposing them," Snowden said in a message posted to Twitter.
Evidence that the NSA was secretly building a vast database of U.S. telephone records – the who, the how, the when, and the where of millions of mobile calls – was the first and arguably the most explosive of the Snowden revelations published by the Guardian newspaper in 2013.
Up until that moment, top intelligence officials publicly insisted the NSA never knowingly collected information on Americans at all. After the program's exposure, U.S. officials fell back on the argument that the spying had played a crucial role in fighting domestic extremism, citing in particular the case of four San Diego residents who were accused of providing aid to religious fanatics in Somalia.
U.S. officials insisted that the four – Basaaly Saeed Moalin, Ahmed Nasir Taalil Mohamud, Mohamed Mohamud, and Issa Doreh – were convicted in 2013 thanks to the NSA's telephone record spying, but the Ninth Circuit ruled Wednesday that those claims were "inconsistent with the contents of the classified record."
The ruling will not affect the convictions of Moalin and his fellow defendants; the court ruled the illegal surveillance did not taint the evidence introduced at their trial. Nevertheless, watchdog groups including the American Civil Liberties Union, which helped bring the case to appeal, welcomed the judges' verdict on the NSA's spy program.
"Today's ruling is a victory for our privacy rights," the ACLU said in a statement, saying it "makes plain that the NSA's bulk collection of Americans' phone records violated the Constitution."
===
For Years, Journalists Cheered Assange's Abuse. Now They've Paved His Path to a US Gulag
"The sole justification for this relentless attack on press freedom is that a 49-year-old man published documents exposing US war crimes"
By Jonathan Cook - 0
Court hearings in Britain over the US administration's extradition case against Julian Assange begin in earnest next week. The decade-long saga that brought us to this point should appall anyone who cares about our increasingly fragile freedoms.
A journalist and publisher has been deprived of his liberty for 10 years.According to UN experts, he has been arbitrarily detained and tortured for much of that time through intense physical confinement and endless psychological pressure.
He has been bugged and spied on by the CIA during his time in political asylum, in Ecuador's London embassy, in ways that violated his most fundamental legal rights.
The judge overseeing his hearings has a serious conflict of interest – with her family embedded in the UK security services – that she did not declare and which should have required her to recuse herself from the case.
Today one year ago we visited #Assange in prison.

He showed clear signs of prolonged psychological #Torture.

First I was shocked that mature democracies could produce such an accident.

Then I found out it was no accident.

Now, I am scared to find out about our democracies… pic.twitter.com/enElUmA1fK

— Nils Melzer (@NilsMelzer) May 9, 2020
All indicators are that Assange will be extradited to the US to face a rigged grand jury trial meant to ensure he sees out his days in a maximum-security prison, serving a sentence of up to 175 years.
None of this happened in some Third-World, tinpot dictatorship. It happened right under our noses, in a major western capital, and in a state that claims to protect the rights of a free press. It happened not in the blink of an eye but in slow motion – day after day, week after week, month after month, year after year.
And once we strip out a sophisticated campaign of character assassination against Assange by western governments and a compliant media, the sole justification for this relentless attack on press freedom is that a 49-year-old man published documents exposing US war crimes. That is the reason – and the only reason – that the US is seeking his extradition and why he has been languishing in what amounts to solitary confinement in Belmarsh high-security prison during the Covid-19 pandemic. His lawyers' appeals for bail have been refused.
Severed head on a pike
While the press corps abandoned Assange a decade ago, echoing official talking points that pilloried him over toilet hygiene and his treatment of his cat, Assange is today exactly where he originally predicted he would be if western governments got their way.
What awaits him is rendition to the US so he can be locked out of sight for the rest of his life.
There were two goals the US and UK set out to achieve through the visible persecution, confinement and torture of Assange.
First, he and WikiLeaks, the transparency organization he co-founded, needed to be disabled. Engaging with WikiLeaks had to be made too risky to contemplate for potential whistleblowers. That is why Chelsea Manning – the US soldier who passed on documents relating to US war crimes in Iraq and Afghanistan for which Assange now faces extradition – was similarly subjected to harsh imprisonment. She later faced punitive daily fines while in jail to pressure her into testifying against Assange.
The aim has been to discredit WikiLeaks and similar organizations and stop them from being able to publish more revelatory documents – of the kind that show western governments are not the "good guys" managing world affairs for the benefit of mankind, but are in fact highly militarized, global bullies advancing the same ruthless colonial policies of war, destruction and pillage they always pursued.
And second, Assange had to be made to suffer horribly and in public – to be made an example of – to deter other journalists from ever considering following in his footsteps.
He is the modern equivalent of a severed head on a pike displayed at the city gates.
The very obvious fact – confirmed by the media coverage of his case – is that this strategy, advanced chiefly by the US and UK (with Sweden playing a lesser role), has been wildly successful. Most corporate media journalists are still enthusiastically colluding in the vilification of Assange – mainly at this stage by ignoring his awful plight.
Story hiding in plain sight
When he hurried into Ecuador's embassy back in 2012, seeking political asylum, journalists from every corporate media outlet ridiculed his claim – now, of course, fully vindicated – that he was evading US efforts to extradite him and lock him away for good. The media continued with their mockery even as evidence mounted that a grand jury had been secretly convened to draw up espionage charges against him and that it was located in the eastern district of Virginia, where the major US security and intelligence services are headquartered. Any jury there is dominated by US security personnel and their families. His hope of a fair trial was nonexistent.
Instead we have endured eight years of misdirection by the corporate media and its willing complicity in his character assassination, which has laid the ground for the current public indifference to Assange's extradition and widespread ignorance of its horrendous implications.
Corporate journalists have accepted, entirely at face value, a series of rationalizations for why the interests of justice have been served by locking Assange away indefinitely – even before his extradition – and trampling his most basic legal rights. The other side of the story – Assange's, the story hiding in plain sight – has invariably been missing from the coverage, whether it has been CNN, the New York Times, the BBC or the Guardian.
From Sweden to Clinton
First, it was claimed that Assange had fled questioning over sexual assault allegations in Sweden, even though it was the Swedish authorities who allowed him to leave; even though the original Swedish prosecutor, Eva Finne, dismissed the investigation against him, saying "There is no suspicion of any crime whatsoever", before it was picked up by a different prosecutor for barely concealed, politicized reasons; and even though Assange later invited Swedish prosecutors to question him where he was (in the embassy), an option they regularly agreed to in other cases but resolutely refused in his.
It was not just that none of these points was ever provided as context for the Sweden story by the corporate media. Or that much else in Assange's favor was simply ignored, such as tampered evidence in the case of one of the two women who alleged sexual assault and the refusal of the other to sign the rape statement drawn up for her by police.
The story was also grossly and continuously misreported as relating to "rape charges" when Assange was wanted simply for questioning.
No charges were ever laid against him because the second Swedish prosecutor, Marianne Ny – and her British counterparts, including Sir Keir Starmer, then head of the prosecution service and now leader of the Labour party – seemingly wished to avoid testing the credibility of their allegations by actually questioning Assange. Leaving him to rot in a small room in the embassy served their purposes much better.
When the Sweden case fizzled out – when it became clear that the original prosecutor had been right to conclude that there was no evidence to justify further questioning, let alone charges – the political and media class shifted tack.
Suddenly Assange's confinement was implicitly justified for entirely different, political reasons – because he had supposedly aided Donald Trump's presidential election campaign in 2016 by publishing emails, allegedly "hacked" by Russia, from the Democratic party's servers. The content of those emails, obscured in the coverage at the time and largely forgotten now, revealed corruption by Hillary Clinton's camp and efforts to sabotage the party's primaries to undermine her rival for the presidential nomination, Bernie Sanders.
Guardian fabricates a smear
Those on the authoritarian right have shown little concern over Assange's lengthy confinement in the embassy, and later jailing in Belmarsh, for his exposure of US war crimes, which is why little effort has been expended on winning them over. The demonization campaign against Assange has focused instead on issues that are likely to trigger liberals and the left, who might otherwise have qualms about jettisoning the First Amendment and locking people up for doing journalism.
The Guardian: Fake news and hostility toward Assange in 44 headlines. #DumpTheGuardian https://t.co/jwl5ZbEOL7

— FiveFilters.org (@fivefilters) April 19, 2019
Just as the Swedish allegations, despite their non-investigation, tapped into the worst kind of kneejerk identity politics on the left, the "hacked" emails story was designed to alienate the Democratic party base. Extraordinarily, the claim of Russian hacking persists even though years later – and after a major "Russiagate" inquiry by Robert Mueller – it still cannot be stood up with any actual evidence. In fact, some of those closest to the matter, such as former UK ambassador Craig Murray, have insisted all along that the emails were not hacked by Russia but were leaked by a disenchanted Democratic party insider.
An even more important point, however, is that a transparency organization like WikiLeaks had no choice, after it was handed those documents, but to expose abuses by the Democratic party – whoever was the source.
The reason that Assange and WikiLeaks became entwined in the Russiagate fiasco – which wasted the energies of Democratic party supporters on a campaign against Trump that actually strengthened rather than weakened him – was because of the credulous coverage, once again, of the issue by almost the entire corporate media. Liberal outlets like the Guardian newspaper even went so far as to openly fabricate a story – in which it falsely reported that a Trump aide, Paul Manafort, and unnamed "Russians" secretly visited Assange in the embassy – without repercussion or retraction.
Assange's torture ignored
All of this made possible what has happened since. After the Swedish case evaporated and there were no reasonable grounds left for not letting Assange walk free from the embassy, the media suddenly decided in chorus that a technical bail violation was grounds enough for his continuing confinement in the embassy – or, better still, his arrest and jailing.
That breach of bail, of course, related to Assange's decision to seek asylum in the embassy, based on a correct assessment that the US planned to demand his extradition and imprisonment.
None of these well-paid journalists seemed to remember that, in British law, failure to meet bail conditions is permitted if there is "reasonable cause" – and fleeing political persecution is very obviously just such a reasonable cause.
The 'Breach of Bail' Allegation Against Assangehttps://t.co/XYkRmHn1cB

— Defend Assange Campaign (@DefendAssange) April 7, 2019
Similarly, the media willfully ignored the conclusions of a report by Nils Melzer, a Swiss scholar of international law and the United Nations' expert on torture, that the UK, US and Sweden had not only denied Assange his basic legal rights but had colluded in subjecting him to years of psychological torture – a form of torture, Melzer has pointed out, that was refined by the Nazis because it was found to be crueller and more effective at breaking victims than physical torture.
Assange has been blighted by deteriorating health and cognitive decline as a result, and has lost significant weight. None of that has been deemed worthy by the corporate media of more than a passing mention – specifically when Assange's poor health made him incapable of attending a court hearing.
Instead Melzer's repeated warnings about the abusive treatment of Assange and its effects on him have fallen on deaf ears. The media has simply ignored Melzer's findings, as though they were never published, that Assange has been, and is being, tortured. We need only pause and imagine how much coverage Melzer's report would have received had it concerned the treatment of a dissident in an official enemy state like Russia or China.
The UN Special Rapporteur on Torture, Nils Melzer, has repeatedly alleged that Julian Assange has been (i) tortured and (ii) politically persecuted by the UK Government. https://t.co/HmPFP3xprZ

— JamieSW (@jsternweiner) August 29, 2020
In the past two years, in the entire mainstream UK press:

– Number of Editorials, Op-Eds mentioning "Nils Melzer": 0.

– Number of Editorials, Op-Eds mentioning "Assange" and "torture": 0.

(Factiva database search, 29 August 2020)

— JamieSW (@jsternweiner) August 29, 2020
A power-worshipping media
Last year British police, in coordination with an Ecuador now led by a president, Lenin Moreno, who craved closer ties with Washington, stormed the embassy to drag Assange out and lock him up in Belmarsh prison. In their coverage of these events, journalists again played dumb.
They had spent years first professing the need to "believe women" in the Assange case, even if it meant ignoring evidence, and then proclaiming the sanctity of bail conditions, even if they were used simply as a pretext for political persecution. Now that was all swept aside in an instant. Suddenly Assange's nine years of confinement over a nonexistent sexual assault investigation and a minor bail infraction were narratively replaced by an espionage case. And the media lined up against him once again.
A decade ago the idea that Assange could be extradited to the US and locked up for the rest of his life, his journalism recast as "espionage", was mocked as so improbable, so outrageously unlawful that no "mainstream" journalist was prepared to countenance it as the genuine reason for his seeking asylum in the embassy.
It was derided as a figment of the fevered, paranoid imaginations of Assange and his supporters, and as a self-serving cover for him to avoid facing the investigation in Sweden.
But when British police invaded the embassy in April last year and arrested him for extradition to the US on precisely the espionage charges Assange had always warned were going to be used against him, journalists reported these developments as though they were oblivious to this backstory. The media erased this context not least because it would have made them look like willing dupes of US propaganda, like apologists for US exceptionalism, and because it would have proved Assange right once more. It would have demonstrated that he is the real journalist, in contrast to their pacified, complacent, power-worshipping corporate journalism.
The death of journalism
Right now every journalist in the world ought to be up in arms, protesting at the abuses Assange is suffering, and has suffered, and the fate he will endure if extradition is approved. They should be protesting on front pages and in TV news shows the endless and blatant abuses of legal process at Assange's hearings in the British courts, including the gross conflict of interest of Lady Emma Arbuthnot, the judge presiding over his case.
They should be in uproar at the surveillance the CIA illegally arranged inside the Ecuadorian embassy while Assange was confined there, nullifying the already dishonest US case against him by violating his client-lawyer privilege. They should be expressing outrage at Washington's maneuvers, accorded a thin veneer of due process by the British courts, designed to extradite him on espionage charges for doing work that lies at the very heart of what journalism claims to be – holding the powerful to account.
Journalists do not need to care about Assange or like him. They have to speak out in protest because approval of his extradition will mark the official death of journalism. It will mean that any journalist in the world who unearths embarrassing truths about the US, who discovers its darkest secrets, will need to keep quiet or risk being jailed for the rest of their lives.
That ought to terrify every journalist. But it has had no such effect.
Careers and status, not truth
The vast majority of western journalists, of course, never uncover one significant secret from the centers of power in their entire professional careers – even those ostensibly monitoring those power centers. These journalists repackage press releases and lobby briefings, they tap sources inside government who use them as a conduit to the large audiences they command, and they relay gossip and sniping from inside the corridors of power.
That is the reality of access journalism that constitutes 99 per cent of what we call political news.
Nonetheless, Assange's abandonment by journalists – the complete lack of solidarity as one of their number is persecuted as flagrantly as dissidents once sent to the gulags – should depress us. It means not only that journalists have abandoned any pretense that they do real journalism, but that they have also renounced the aspiration that it be done by anyone at all.
It means that corporate journalists are ready to be viewed with even greater disdain by their audiences than is already the case. Because through their complicity and silence, they have sided with governments to ensure that anyone who truly holds power to account, like Assange, will end up behind bars. Their own freedom brands them as a captured elite – irrefutable evidence that they serve power, they do not confront it.
The only conclusion to be drawn is that corporate journalists care less about the truth than they do about their careers, their salaries, their status, and their access to the rich and powerful. As Ed Herman and Noam Chomsky explained long ago in their book Manufacturing Consent, journalists join a media class after lengthy education and training processes designed to weed out those not reliably in sympathy with the ideological interests of their corporate employers.
A sacrificial offering
Briefly, Assange raised the stakes for all journalists by renouncing their god – "access" – and their modus operandi of revealing occasional glimpses of very partial truths offered up by "friendly", and invariably anonymous, sources who use the media to settle scores with rivals in the centers of power.
Instead, through whistleblowers, Assange rooted out the unguarded, unvarnished, full-spectrum truth whose exposure helped no one in power – only us, the public, as we tried to understand what was being done, and had been done, in our names. For the first time, we could see just how ugly, and often criminal, the behavior of our leaders was.
Assange did not just expose the political class, he exposed the media class too – for their feebleness, for their hypocrisy, for their dependence on the centers of power, for their inability to criticize a corporate system in which they were embedded.
Few of them can forgive Assange that crime. Which is why they will be there cheering on his extradition, if only through their silence. A few liberal writers will wait till it is too late for Assange, till he has been packaged up for rendition, to voice halfhearted, mealy-mouthed or agonized columns arguing that, unpleasant as Assange supposedly is, he did not deserve the treatment the US has in store for him.
But that will be far too little, far too late. Assange needed solidarity from journalists and their media organizations long ago, as well as full-throated denunciations of his oppressors. He and WikiLeaks were on the front line of a war to remake journalism, to rebuild it as a true check on the runaway power of our governments. Journalists had a chance to join him in that struggle. Instead they fled the battlefield, leaving him as a sacrificial offering to their corporate masters.
===
Journalism is not a crime.#FreeAssange

Courtesy of @AnythingtoSay_
Cc. @davide_dormino pic.twitter.com/MGNyayL7m3

— Don't Extradite Assange (@DEAcampaign) September 4, 2020
===
ICYMI (23. February 2020):
UK: Julian was harrassed, says Assange's father on eve of extradition hearing
•Feb 23, 2020
Assange's father John Shipton and Former Greek Finance Minister Yanis Varoufakis visited Wikileaks co- founder Julian Assange ahead of his extradition hearing in Belmarsh prison, London on Sunday. "Julian had a harassment today. He goes to court tomorrow and they searched his cell this afternoon just before he came down to see us," said Shipton. "This plague of malice that emanates from the Crown Prosecuting Service to Julian Assange must stop immediately," Shipton stated, pointing out that a bail ought to be given immediately if the extradition order was not a fraud. Yanis Varoufakis, leader of the European Realistic Disobedience Front (MeRA25) expressed his insights clearly: "We have to stop this extradition in 300 years interests of trying to establish human rights," he stated. "The only reason why he [Assange] is imprisoned, is because he embarrassed those who committed crimes against humanity," he added. Whistleblower Julian Assange has been imprisoned since May 1st and remains incarcerated in the high-security prison despite having completed his sentence for skipping bail, as he awaits an extradition hearing to the United States.
===
Supporters of Julian Assange march through London
•Feb 27, 2020
(22 Feb 2020) Hundreds of supporters of Julian Assange marched through London on Saturday to pressure the U.K. government into refusing to extradite the WikiLeaks founder to the United States to face spying charges. Famous Britons, including Pink Floyd's Roger Waters, Pretenders singer Chrissie Hynde and fashion designer Vivienne Westwood joined the crowd protesting the U.S. espionage charges against the founder of the secret-spilling website. An extradition hearing for Assange is due to begin in a London court on Monday. WikiLeaks spokesman Kristinn Hrafnsson told a rally outside Parliament that the prosecution of Assange "represented an attack on journalism in general." U.S. prosecutors have charged the 48-year-old Australian computer expert with espionage over WikiLeaks' publication of hundreds of thousands of confidential government documents. If found guilty, he could be sentenced to up to 175 years in prison. American authorities say Assange conspired with U.S. Army intelligence analyst Chelsea Manning to hack into a Pentagon computer and release secret diplomatic cables and military files on the wars in Iraq and Afghanistan. Assange argues he acted as a journalist and is therefore entitled to First Amendment protection He also maintains the documents exposed wrongdoing and protected many people. Civil liberties groups and journalism organizations, including Amnesty International and Reporters Without Borders, have urged the U.S. to drop the charges, saying they set a chilling precedent for freedom of the press.
===
'IT'S A STITCH-UP': DAME VIVIENNE WESTWOOD SUSPENDS HERSELF IN GIANT BIRDCAGE IN SUPPORT OF JULIAN ASSANGE
'It's not a crime to tell the truth', says fashion designer
By Sarah Young -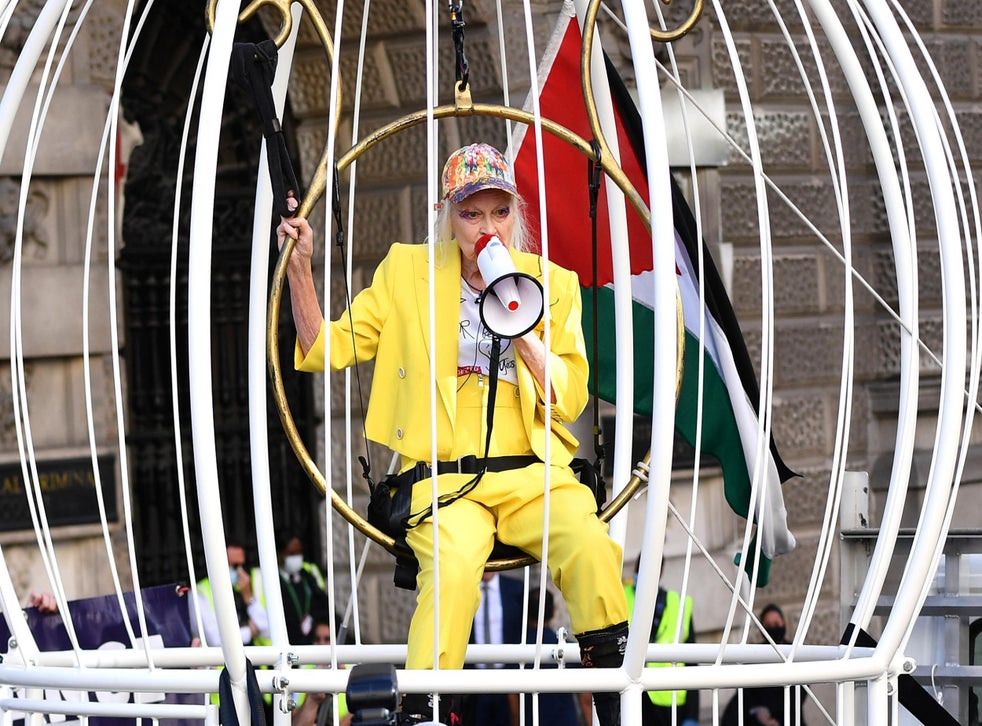 Dame Vivienne said she chose to wear a yellow suit to represent a canary (Getty)
Dame Vivienne Westwood has locked herself in a birdcage in protest over Julian Assange's potential extradition to the US.
On Tuesday morning, the British fashion designer led a band of protesters chanting "Free Julian Assange" outside the Old Bailey in central London.
Dame Vivienne addressed the crowds of people using a megaphone to call for Assange's immediate release, stating: "This is the most important thing in the world.
"Don't extradite Assange - it's a stitch-up."
Speaking in front of the statue of Lady Justice, the 79-year-old said the charges against Assange were "worded to tick the box 'guilty' every time" and said she chose to wear a yellow suit to represent a canary, a type of bird that was used by miners to detect poisonous gas.
"If the canary died they all got out. Julian Assange is in a cage and he needs to get out. Don't extradite to America," Dame Vivienne said.
"I'm wearing yellow because he still hasn't had any sun. A canary is a beautiful thing and wants to fly."
She added that the cage "represents the space Julian will inhabit if he is extradited to the US" and that he is being used as a symbol of "what happens to you if you dare to expose the truth".
On the US attempt to extradite Assange, she added: "America they think they are God's country, the only democratic force in the world and everyone is corrupt, but they are the most corrupt of all.
"This is a full-frontal attack on the central pillar of our democracy concerning the ability for journalists to hold the powerful to account through the media. We are lost without it."
Assange is currently fighting to avoid being sent to the US to face 17 charges under the Espionage Act and conspiracy to commit computer intrusion after the publication of hundreds of thousands of classified documents in 2010 and 2011.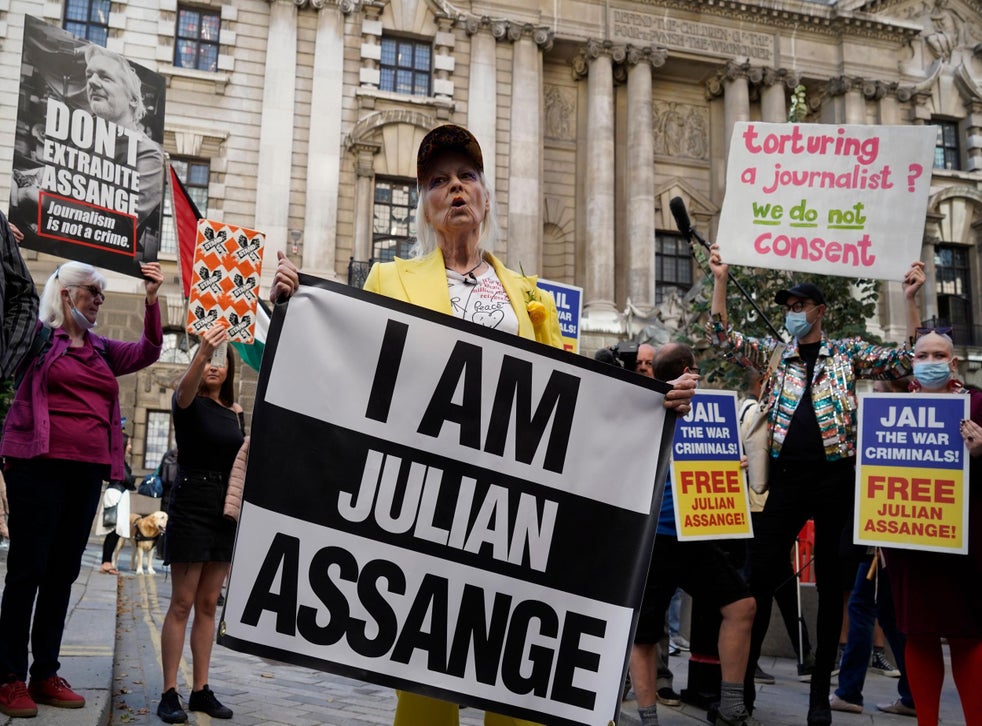 The WikiLeaks founder has been held in high-security Belmarsh Prison, in south-east London, ahead of a full extradition hearing due to start at the Old Bailey on 7 September.
The case has been delayed by four months due to the coronaviruspandemic, with three weeks of evidence and legal argument still to be heard.
Assange has also missed his last three court appearances, citing ill-health. District Judge Vanessa Baraitser has said he must appear in court on 27 July or provide up-to-date medical evidence to explain why he can not.
This is not the first time that Dame Vivienne has shown her support for Assange.
In February, the designer used her slot on the London Fashion Week schedule as a half fashion presentation and half protest on behalf of the Australian activist.
"I want to work with Extinction Rebellion and have Julian Assange freed," she said at the time.
Author:
===
JOURNALISTS SPEAK UP FOR JULIAN ASSANGE
Julian Assange, founder and publisher of WikiLeaks, is currently detained in Belmarsh high-security prison in the United Kingdom and faces extradition to the United States and criminal prosecution under the Espionage Act. He risks up to 175 years imprisonment for his part in making public the leak of US military documents from Afghanistan and Iraq, and a trove of US State Department cables. The 'War Diaries' provided evidence that the US Government misled the public about activities in Afghanistan and Iraq and committed war crimes. WikiLeaks partnered with a wide range of media organizations worldwide that republished the War Diaries and embassy cables. The legal action underway against Mr Assange sets an extremely dangerous precedent for journalists, media organizations and the freedom of the press.
We, journalists and journalistic organizations around the globe, express our grave concern for Mr Assange's wellbeing, for his continued detention and for the draconian espionage charges.
This case stands at the heart of the principle of free speech. If the US government can prosecute Mr Assange for publishing classified documents, it may clear the way for governments to prosecute journalists anywhere, an alarming precedent for freedom of the press worldwide. Also, the use of espionage charges against people publishing materials provided by whistleblowers is a first and should alarm every journalist and publisher.
In a democracy, journalists can reveal war crimes and cases of torture and abuse without having to go to jail. It is the very role of the press in a democracy. If governments can use espionage laws against journalists and publishers, they are deprived of their most important and traditional defense – of acting in the public interest – which does not apply under the Espionage Act.
Prior to being moved to Belmarsh prison, Mr Assange spent more than a year under house arrest and then seven years inside the Ecuadorian embassy in London, where he had been granted political asylum. Throughout this time he was subjected to serious violations of his human rights, including having his legally privileged conversations spied on by organizations taking direct instruction from US agencies. Journalists visiting were subjected to pervasive surveillance. He had restricted access to legal defense and medical care and was deprived of exposure to sunlight and exercise. In April 2019, the Moreno government allowed UK law enforcement officers to enter the Ecuador embassy and seize Mr Assange. Since then he has been held in solitary confinement for up to 23 hours a day and, according to visitors, is "heavily medicated". His physical and mental health have seriously deteriorated.
As early as 2015 the United Nations Working Group on Arbitrary Detention (WGAD) determined that Mr Assange was arbitrarily detained and deprived of his liberty, and called for him to be released and paid compensation. In May 2019, the WGAD reiterated its concerns and request for his personal liberty to be restored.
We hold the governments of the United States of America, the United Kingdom, Ecuador and Sweden accountable for the human rights violations to which Mr Assange has been subjected.
Julian Assange has made an outstanding contribution to public interest journalism, transparency and government accountability around the world. He is being singled out and prosecuted for publishing information that should never have been withheld from the public. His work has been recognized by the Walkley Award for Most Outstanding Contribution to Journalism in 2011, the Martha Gellhorn Prize for Journalism, the Index on Censorship prize, the Economist's New Media Award, the Amnesty International New Media Award, the 2019 Gavin MacFadyen Award and many others. WikiLeaks has also been nominated for the UN Mandela Prize in 2015 and for the Nobel Peace Prize seven times (2010-2015, 2019).
Mr Assange's reporting of abuses and crimes is of historic importance, as have been the contributions by whistleblowers Edward Snowden, Chelsea Manning and Reality Winner, who are now in exile or incarcerated. They have all faced relentless smear campaigns waged by their opponents, campaigns that have often led to erroneous media reports and a lack of scrutiny and media coverage of their predicaments. The systematic abuse of Mr Assange's rights for the past nine years has been understood and protested by the Committee to Protect Journalists, the International Federation of Journalists and leading human rights organisations. But in public discussion there has been an insidious normalising of how he has been treated.
United Nations Special Rapporteur on Torture Nils Melzer investigated the case and in June 2019 wrote:
"it finally dawned on me that I had been blinded by propaganda, and that Assange had been systematically slandered to divert attention from the crimes he exposed. Once he had been dehumanized through isolation, ridicule and shame, just like the witches we used to burn at the stake, it was easy to deprive him of his most fundamental rights without provoking public outrage worldwide. And thus, a legal precedent is being set, through the backdoor of our own complacency, which in the future can and will be applied just as well to disclosures by The Guardian, the New York Times and ABC News".
"By displaying an attitude of complacency at best, and of complicity at worst, Sweden, Ecuador, UK and US governments have created an atmosphere of impunity encouraging Mr Assange's uninhibited vilification and abuse. In 20 years of work with victims of war, violence and political persecution I have never seen a group of democratic States ganging up to deliberately isolate, demonize and abuse a single individual for such a long time and with so little regard for human dignity and the rule of law."
In November 2019, Melzer recommended that Mr Assange's extradition to US be barred and that he be promptly released. "He continues to be detained under oppressive conditions of isolation and surveillance, not justified by his detention status (…) Mr Assange's continued exposure to arbitrariness and abuse may soon end up costing his life", said Melzer.
In 1898, French writer Émile Zola wrote the open letter J'accuse…! (I accuse) to warn about the wrongful sentencing to life in prison of a military officer named Alfred Dreyfus on espionage charges. Zola's stance entered history books and still today stands for our duty to fight miscarriages of justice and to hold the powerful to account. This duty is as necessary as ever today, when Julian Assange is being victimized by governments and faces 17 charges[1] under the US Espionage Act, legislation that also dates back over hundred years.
As journalists and journalists' organizations that believe in human rights, freedom of information and of the public's right to know, we demand the immediate release of Julian Assange.
We urge our governments, all national and international agencies and fellow journalists to call for an end to the legal campaign being waged against him for the crime of revealing war crimes.
We urge our fellow journalists to inform the public accurately about this abuse of fundamental rights.

We urge all journalists to speak up in defense of Julian Assange at this critical time.
Dangerous times call for fearless journalism.
---
[1] There is a further charge under different legislation, making a total of 18 charges.
===
JULIAN ASSAGE WAS FRAMED FROM THE WORD GO
ABC obtains alleged spying footage of Wikileaks founder Julian Assange
•Feb 23, 2020
Julian Assange's conversations, including legally privileged meetings with Australian lawyers Geoffrey Robertson, Jennifer Robinson and Melinda Taylor, were secretly recorded inside his London embassy home.
===
WikiLeaks – public enemy Julian Assange | DW Documentary
2/25/2020
===
In his own words: #JulianAssange on the power of the #Media. pic.twitter.com/sGdsmqIRy1

— Julian Assange is a Journalist (@assange_home) August 22, 2020
===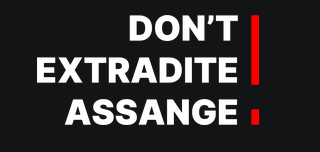 ===
Torturing Assange: An Interview with Andrew Fowler
By JOHN KENDALL HAWKINS - AUGUST 20, 2020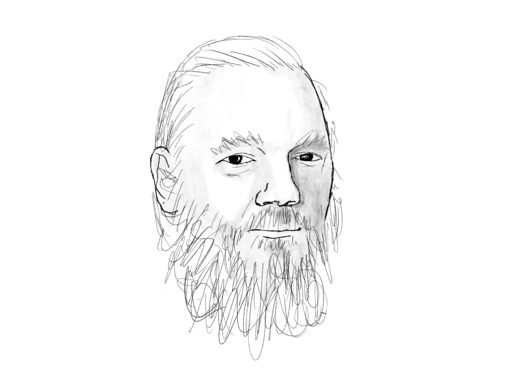 "I love Wikileaks."

– DJ Trump

"Can't we drone him?"

– Hillary Clinton
Andrew Fowler is an Australian award-winning investigative journalist and a former reporter for the ABC's Foreign Correspondent and Four Corners programs. and the author of The Most Dangerous Man in the World: Julian Assange and WikiLeaks' Fight for Freedom. This is an updated edition of his 2011 account of the rise and political imprisonment of Assange. Much of that account explained how Assange seemingly inevitably moved toward an adversarial positioning against American imperialism abroad. He was a tonic for the indifference expressed by so many ordinary Americans in the traumatic aftermath of 9/11 and the rise of the surveillance state. Boston Legal's Alan Shore (James Spader) seems to sum it up succinctly.
His updated version discusses the torture Assange is currently undergoing at Belmarsh prison in Britain. Here is a mut-see film regarding his torture.
His book also contains the latest on UC Global's comprehensive spying on Assange and his visitors at the Ecuadorian embassy in London in the last year of his 'refuge' there. UC Global is a Spanish security company hired to protect the embassy. It has since been revealed that they were passing on data to American intelligence, presumably the CIA. Certainly, Fowler implies such a connection in his updated book, citing two Assange hacking breaches of US government servers, each of which, Fowler writes, the CIA went berserk, as if they'd been hit by a foreign enemy. In the last (new) chapter of the book, "The Casino," Fowler describes how outraged the CIA was when Assange published their hacking tools, known as Vault 7, on Wikileaks: "Sean Roche, the deputy director of digital innovation at the CIA, remembers the reaction from those inside the CIA. He said he got a call from another CIA director who was out of breath: 'It was the equivalent of a digital Pearl Harbor.'" Below is my recent interview with the author.
* Note: Upon his release of the Pentagon Papers, Daniel Ellsberg was referred to as "the most dangerous man in the world."
What is the up-to-date status of Julian's health?
It seems quite clear that there is an attempt by the British and US administrations to destroy Assange, either driving him to suicide or a psychological breakdown. He has had a lung condition for a number of years, which has not been properly treated, and is clearly suffering from huge stress. During his last court appearance over a video link, there were long pauses between his words, even when speaking his own name.
When Chelsea Manning was imprisoned at Quantico she spent 23 hours per day in solitary confinement and was stripped naked at night. How does Julian's treatment at Belmarsh compare? Manning's treatment was said to be an attempt to coerce her into ratting on others, including, presumably Assange. What do you see as the ultimate purpose of Assange's treatment? And how does it amount to torture?
The ultimate purpose of Assange's treatment is a warning to others. Particularly other journalists. It's the modern day equivalent of crucifixion, putting heads of enemies on spikes, or public hangings. The torture of Assange involves two main areas: being confined to three
rooms in a single building for 7 years, and unable to leave without fear of arrest and extradition to Sweden which was playing an underhand role to allow Assange to be extrdited to the US. As the UN rapporteur on torture Nils Meltzer wrote that never in the two decades he had spent investigating war crimes had he ever seen such a ganging up of so many powerful nations against one individual. It is a testament to Assange's mental strength that he resisted at all.
No effort was made by the Swedes to "question" Assange once he was lifted from the Ecuadorian Embassy, suggesting that their purpose all along was, as Assange and his defenders averred, a pretext for hand-over. You'd think there was some way to nix the bail jump charge given this likelihood of intergovernmental collusion. Thoughts?
There are no outstanding allegations for Assange to answer in Sweden. They were always only allegations, rather than charges. It is important to understand that if the Swedish prosecutors had charged Assange, they would have had to reveal the evidence of the 'offences' to his lawyers upon which those charges were based. And the evidence was not only thin, it pointed to a conspiracy. So it was possible to keep Assange in the embassy, while the UK prosecuting authority worked at ways of getting him extradited to Sweden. There seems little doubt that the plan all along was to use Sweden as a holding pen for Assange as the US applied for his extradition. It is possible he could take his case to the European Human Court of Human Rights, but the Brexit decision, makes this area extremely murky.
Can you provide more details about the UC Global, the Spanish company brought into the Ecuadorian Embassy to spy on Assange? Do we know more about what data that they gathered? Has a more definitive connection to the CIA been made? Has any further effort been put into place to quash the extradition process based on this fact alone? (He could never expect a fair trial back in the US if such surveillance and potentially framing were done.)
UC Global not only recorded hundreds of conversations inside the Ecuadorian embassy, but also photographed the phones [and] their location identifying IMEI numbers, passports and other documents of everyone who visited Assange in the embassy between 2015 and 2018. It's my understanding that the case running in Madrid at the moment against the former CEO of UC Global, David Morales, who is charged with illegally spying on Assange and his lawyers (a specifically illegal act in Europe) will be used by the Assange legal team to argue that the US extradition case should be thrown out. It is my understanding that if any material gathered spying on Assange and his lawyers is used, or even known about, by those involved in the US prosecution – the charges must be withdrawn. There has been no definitive connection to the CIA. The closest I have managed to make the link is to the State Department and White House confidantes.
Snowden's, Permanent Record is one of the best reads I've had in quite some time. You could argue that his revelations are equally, if not more significant, than what Assange offers up through Wikileaks. Where do you stand on the difference of value, if any, between Wikileaks and the Snowden revelations?
The main differences are: Assange is a recipient of information which as a journalist he publishes. Snowden is a source. When it comes to quantifying the different values of their work, Assange mainly provided information and analysis, whereas Snowden exposed intelligence gathering systems. In the source-journalist relationship, they both need each other. Both exposed the activities of a war-making machine. Without Assange it is unlikely that we would have had Snowden. It was WikiLeaks that opened up the public on a truly massive scale to a secret world of horror and deception which until then had been largely hidden from view. For Snowden's part he brought the argument home that it wasn't just foreign governments who were being spied on, it was the Americans themselves. They both played a significant and at times overlapping role in revealing the truth about the world we're in.
Assange and Snowden seem to have had their differences over the years. Snowden describes in PR how he chose his nickname: "The final name I chose for my correspondence was 'Verax,' Latin for 'speaker of truth,' in the hopes of proposing an alternative to the model of a hacker called 'Mendax' ('speaker of lies')—the pseudonym of the young man who'd grow up to become WikiLeaks's Julian Assange." (p.193) There was irritability there between them, and Snowden didn't trust Assange with his life (fearing that a dump, rather than a journo-processed revelation system, would close off future whistleblower arguments). His first choice had been the NYT, but their suppression of James Risen's 2004 pre-election piece on STELLARWIND enraged him and he ended up going with Greenwald et al, instead. Snowden suggests character differences between the two, but on the other hand Assange really pissed the US government off when he sent a woman to rescue Snowden from Hong Kong. Some of us thought Obama was going to shoot down Bolivia One with president Evo Morales on board because Obama thought Snowden was onboard.
I see in Permanent Record Snowden says he decided not to go with WikiLeaks because of a change of policy to publish material unredacted, or 'pristine' as he calls it. Not sure why he says this because WL policy is to redact. [Here's Snowden's explanation.] WL did put all the Iraq/Afghanistan/Cablegate documents online un-redacted, but only after David Leigh of the Guardian published the password — and the material was already out on the internet. I've never asked Assange this, but there is another Mendax. In the 1920s an Australian science fiction writer Erle Cox'a Mendax was an eccentric inventor. Mendax experiments with 'matter transmission' 'invisibility' and 'extracting gold from seawater'. There is a tension between the two, no doubt about it. Snowden still errs on the side of secrecy and Assange on the side of publication, possibly the difference between an ex-intelligence agent and a journalist.
Covid-19 seems to be the wild card in the deck, vis-a-vis Assange's extradition to the US. If he doesn't contract the illness in prison, then his extradition next year could prove problematic — courts, protests, circus. How do you think the virus will affect the legal proceedings? Do you think he'll be better off under Biden's DOJ? Or worse, given the perceived threat to the Democrats he represents? Do you see a way for his defense to exploit the DNC/Russia hack dishonesty?
Not sure how Covid will impact anything much, other than slowing down the process, which in itself is extremely problematic for Assange. He's already been in prison or under house arrest (including the embassy) for nine years. I'm not sure what it takes to embarrass the UK government into refusing the extradition request, but the new indictment is surely turning the political prosecution into a farce. The US now wants to re-arrest Assange to wrap in a new indictment because the first one was likely to fail. In past years it might have been possible for the UK Government to reject this deceptive or incompetent behaviour by the US, but Britain is a spent force now on the world stage, and the US can do whatever it wants.
As for Biden's DoJ, he's called Assange a 'high-tech terrorist' and has recently said though he favours freedom of the press it should not compromise US national security. Not much hope there.
One hope Assange has is the possible pardoning of Snowden. It plays to Trump's 'deep state' argument that the intelligence agencies are out of control and were involved in the fabrication of Russian collusion. [Here's Snowden referencing his work for the "Deep State"] Assange's work has exposed CIA atrocities (which supports Trump's position) but WikiLeaks has also revealed evidence of war crimes by the US military, an establishment so admired by his core supporters. I fear that a Snowden pardon, much as I would personally welcome it, would only further isolate Assange.
If Assange goes down, do you see a future for journalism in the world — given America's so-called leadership in this area, by way of the holy first amendment, but with dwindling global newspapers. The Guardian, WaPo and the NYT remain the only papers of record available in every international terminal in the world — and sales falling for them, the fight over what's real news and what isn't underway (a proxy war to control the narrative), how do you see the fight for journalism ahead?
If Assange goes down, it will be the third domino. First, the rising power of executive government; second, the destruction of the, at times, countervailing power of the mainstream media, including public broadcasters who draw their political power from their audiences (and thus to a certain extent are independent). The internet has savaged media budgets which has weakened the overall media environment and empowered governments to attack and cut public broadcasters. Assange who used the internet as a weapon for journalism provided a way to re-energise old media structures — engage readers and challenge executive government authority. He provided a way to democratise journalism. It is the reason he is such a threat to the hegemony of the US led five eyes nations, who until recently in a uni-polar political and strategic world, have ruled supreme.
I sometimes marvel at the effect on journalism and even constitutional issues in America that Australians have had. Early on, Assange seems to have declared war onthe DoD and, later, the US State Department; John Pilger has, with his interview with the CIA "rogue" Duane Clarridge, exposed the full fuckin hubris of American foreign policy; and, Fox News has so dumbed down the political conversation in America that it may be heading for a fate like that depicted in Idiocracy. Any thoughts?
There's a strange contradiction in Australia. Australians are very conservative, and cautious, but part of the national identity is tied to the notion of anti-authoritarianism, dating back to the nation's convict past. The degradation of the mainly poor, transported to Australia from the UK and Ireland two centuries ago for often minor crimes, created a bedrock of antagonism against the ruling 'elites'. This long history of dissent in Australia has produced outstanding journalists such as Pilger and Assange, Wilfred Burchett and Philip Knightly. I can think of no better way to explain how Assange and Murdoch became two of the most influential global media figures in the past century. Murdoch rose to power as an anti-establishment figure in the UK and Assange has done the same on a global basis.
Author:
John Kendall Hawkins is an American ex-pat freelancer based in Australia. He is a former reporter for The New Bedford Standard-Times.
===
Press freedom advocates and news outlets strongly condemn new charges against Julian Assange
By Camille Fassett - 24. May
Yesterday, Trump's Justice Department used an indictment against WikiLeaks publisher Julian Assange for publishing secret government documents under the Espionage Act of 1917.

The Espionage Act, originally intended for use against spies, has been wielded against as sources of journalists and whistleblowers in recent decades, but never a publisher or a journalist. These new charges against him are unprecedented and threaten to criminalize national security reporting in the United States.

Here's what numerous civil liberties groups, press freedom organizations, and news outlets had to say about the gravity of the new indictment. We will update this post as more statements come in.

Civil liberties groups

Ben Wizner, Director of the American Civil Liberties Union's Speech, Privacy, and Technology Project, American Civil Liberties Union:
For the first time in the history of our country, the government has brought criminal charges against a publisher for the publication of truthful information. This is an extraordinary escalation of the Trump administration's attacks on journalism, and a direct assault on the First Amendment. It establishes a dangerous precedent that can be used to target all news organizations that hold the government accountable by publishing its secrets. And it is equally dangerous for U.S. journalists who uncover the secrets of other nations. If the US can prosecute a foreign publisher for violating our secrecy laws, there's nothing preventing China, or Russia, from doing the same.

Joel Simon, Executive Director, Committee to Protect Journalists:
The indictment of Julian Assange under the Espionage Act for publishing classified information is an attack on the First Amendment and a threat to all journalists everywhere who publish information that governments would like to keep secret. Press freedom in the United States and around the world is imperiled by this prosecution.

Sabine Dolan, Reporters Without Borders:
The latest charges against Assange could be truly disastrous for the future of national security reporting in the United States. We have seen the Espionage Act used far too many times against journalistic sources already. RSF worries that this extraordinary measure by the Trump administration could set a dangerous precedent that could be used to prosecute journalists and publishers in the future for engaging in activities that investigative reporting relies on.

Timothy Karr, Senior Director of Strategy and Communications, Free Press:
Regardless of your opinions about Assange, these charges are an assault on press freedom. Prosecuting journalists — any journalists — for publishing leaked material from government whistleblowers is wrong, dangerous and unconstitutional. It moves us closer to prosecuting any national-security journalist trying to expose the inner workings of the government, military or intelligence community. If this case goes forward, any reporter attempting to cover the most important stories of government wrongdoing, from corruption to war crimes, would fear a knock at their door. It's not enough to abandon this prosecution of Assange. Congress must repeal the Espionage Act and safeguard the First Amendment rights of whistleblowers and reporters.

Jameel Jaffer, Director, Knight First Amendment Institute at Columbia University:
The charges rely almost entirely on conduct that investigative journalists engage in every day. The indictment should be understood as a frontal attack on press freedom.
Bruce Brown, Executive Director, Reporters Committee for Freedom of the Press:
Any government use of the Espionage Act to criminalize the receipt and publication of classified information poses a dire threat to journalists seeking to publish such information in the public interest, irrespective of the Justice Department's assertion that Assange is not a journalist.

Trevor Timm, Executive Director, Freedom of the Press Foundation:
Put simply, these unprecedented charges against Julian Assange and WikiLeaks are the most significant and terrifying threat to the First Amendment in the 21st century. The Trump administration is moving to explicitly criminalize national security journalism, and if this prosecution proceeds, dozens of reporters at the New York Times, Washington Post and elsewhere would also be in danger. The ability of the press to publish facts the government would prefer remain secret is both critical to an informed public and a fundamental right. This decision by the Justice Department is a massive and unprecedented escalation in Trump's war on journalism, and it's no exaggeration to say the First Amendment itself is at risk. Anyone who cares about press freedom should immediately and wholeheartedly condemn these charges.

News organizations

Dean Baquet, Executive Editor, The New York Times:
Obtaining and publishing information that the government would prefer to keep secret is vital to journalism and democracy. The new indictment is a deeply troubling step toward giving the government greater control over what Americans are allowed to know.

Marty Baron, Executive Editor, The Washington Post:
Dating as far back as the Pentagon Papers case and beyond, journalists have been receiving and reporting on information that the government deemed classified. Wrongdoing and abuse of power were exposed. With the new indictment of Julian Assange, the government is advancing a legal argument that places such important work in jeopardy and undermines the very purpose of the First Amendment. The administration has gone from denigrating journalists as "enemies of the people" to now criminalizing common practices in journalism that have long served the public interest. Meantime, government officials continue to engage in a decades-long process of overclassifying information, often for reasons that have nothing to do with national security and a lot to do with shielding themselves from the constitutionally protected scrutiny of the press.

Nicole Carroll, Editor in Chief, USA Today:
Investigative journalists routinely obtain and publish information the government would like kept secret. This indictment threatens such reporting and is a chilling attack on press freedoms and the public's right to know.

Matt Murray, Editor-in-Chief, Wall Street Journal:
Setting aside the specific facts of the Assange case, the indictment's use of the Espionage Act raises deeply troubling implications for traditional journalism and freedom of the press in this country. The right to publish uncomfortable, important information that the government would prefer to be kept secret is central to a truly free press.
Author:
Camille Fassett - Freedom of the Press Foundation