- if we don't stop this together and NOW!
UPDATE 15. January 2021: When conspiracy theories come true: Sunday Times under fire for branding Covid vax passports as 'freedom certificates' + Baby Social Media + Microsoft, Big Tech Coalition Developing Rockefeller Funded COVID Passports STOP IT !!!
UPDATE 14. January 2021: Big brother: Germany's foreign intelligence service under pressure + Globalist Technocracy: A Theory of Everything + Mexican President Promises To Lead International Coalition Against Big Tech Censorship, Compares To 'Spanish Inquisition'
UPDATE 12. January 2021: Big Tech Cleans House! - Everything We Want You To Think + How Silicon Valley, in a Show of Monopolistic Force, Destroyed Parler + HA-HA: WhatsApp clarifies it's not giving all your data to Facebook after surge in Signal and Telegram users / The company is trying to contain fallout over a privacy policy update
UPDATE 11. January 2021: WSJ claims Google blacklists sites and makes algorithmic changes to favor big businesses
UPDATE 06.January 2021: Trump bars U.S. transactions with eight Chinese apps including Alipay
UPDATE 29. December 2020: BEWARE OF WHAT IS COMING: Common Trust Network with CommonPass
Only the insane will continue to waste their time on building a profile on unreliable social media that can kill their efforts in a split-second. But beware many "alternative" platforms that are promoted as "safe" were and are only set up as honeytraps to monitor dissent.
UPDATE 05. December 2020: Beware "smart spies:" Google and Amazon products can be hacked and used to eavesdrop on users or steal data, warn researchers
UPDATE 02. December 2020: This New Technology Will Dangerously Expand Government Spying On Citizens
UPDATE 14. November 2020: Social Media Censorship Reaches New Heights as Twitter Permanently Bans Dissent
UPDATE 11. November 2020: US – UK Intel Agencies Declare Cyber War on Independent Media
UPDATE 12. October 2020: India joins 'Five Eyes' nations to support backdoor access to encrypted apps like WhatsApp
UPDATE 29. August 2020: Surveillance Scandal Involving U.S. Intelligence Hits Denmark
UPDATE 15. August 2020: MUST WATCH SHADOW GATE – FULL FILM + Follow Up: Silhouette Gate 2.0
UPDATE 14. August 2020: Discussion of Wikileaks or any "Hacked Information" Banned Under New YouTube Rules
UPDATE 10. August 2020: Collecting and Selling Mobile Phone Location Data
UPDATE 04. August 2020: INTERPOL report shows alarming rate of cyberattacks during COVID-19
UPDATE 20. July 2020: 'BootHole' Flaw Allows Installation of Stealthy Malware, Affects Billions of Devices
UPDATE 19. July 2020: And This Is All Just The Beginning (video) PUSH BACK !!!
UPDATE 17. July 2020: A beginner's guide to the AI apocalypse: Artificial stupidity
UPDATE 13. July 2020: Test and Trace is a mass surveillance programme... Welcome to the Datastore.
UPDATE 19. June 2020: ALERT: Tell everyone you know. Contact tracing app is already on your smart phone, did you know?. The Covid Exposure Logging app has been added without your knowledge (consent is automatic with Terms & Conditions), which will notify you if you have been exposed by anyone else to Covid-19. Tell everyone you know. Yes, Apple And Google Have Given Us A Serious Contact Tracing Problem—Here's Why
UPDATE 09. June 2020: Technofascist Takeover - 6 videos to watch and share
UPDATE 01. June 2020: Contact Tracing Is Scarier than You Imagined (backup VIMEO)
UPDATE 30. May 2020: Minnesota is now using contact tracing to track protestors
UPDATE 26. May 2020: Your "Immunity Passport" Future Begins To Materialize As Airlines Call For Digital ID Tracking Systems [BOYCOTT THESE AIRLINES!]
UPDATE 25. May 2020: Contact Tracing Scarier than you Imagined (Youtube)
UPDATE 21. May 2020: MUST WATCH: How Governments Are Hunting the Infected
ICYMI: Techno-Tyranny: How The US National Security State Is Using Coronavirus To Fulfill An Orwellian Vision + As Aadhaar's Idea Spreads From Kenya To Venezuela, We Still Need To Ask – Why ID? + Coronavirus Could Infect Privacy And Civil Liberties Forever + MASS SURVEILLANCE: How China Targets Uighurs 'One by One' for Using a Mobile App Zaphya
MUST WATCH: Secret 486 core backdoor in every computer in the world since 2008
- Intel Management Engine explained
PROLOGUE: We all also must resist against unethical COVID-19 vaccine trials on humans - planned or underway in the UK, China, USA, Brazil, South Africa, India among others - that is designed to also render around 97% of women infertile within a period of 7 years - according to leaked information from an Glaxo Smith Kline insider.
International Proposals for Warrantless Location Surveillance To Fight COVID-19
By Katitza Rodriguez and Seth Schoen - 20. May 2020
Time and again, governments have used crises to expand their power, and often their intrusion into citizens' lives. The COVID-19 pandemic has seen this pattern play out on a huge scale. From deploying drones or ankle monitors to enforce quarantine orders to proposals to use face recognition or thermal imaging cameras for monitoring public spaces, governments around the world have been adopting intrusive measures in their quest to contain the pandemic.
EFF has fought for years against the often secretive governmental use of cell phone location data. Governments have repeatedly sought to obtain this data without a court order, dodged oversight of how they used and accessed it, misleadingly downplayed its sensitivity, and forced mobile operators to retain it.
In the past, these uses were most often justified with arguments of law enforcement or national security necessity. Now, some of the same location surveillance powers are being demanded—or sometimes simply seized—without making a significant contribution to containing COVID-19. Despite the lack of evidence to show the effectiveness of location data to stop the spread of the virus, a number of countries' governments have used the crisis to introduce completely new surveillance powers or extend old ones to new COVID-related purposes. For example, data retention laws compel telecom companies to continuously collect and store metadata of a whole population for a certain period of time. In Europe, the Court of Justice of the European Union declared such mandates illegal under EU law.
Like other emergency measures, it may be an uphill battle to roll back new location surveillance once the epidemic subsides. And because governments have not shown its effectiveness, there's no justification for this intrusion on people's fundamental freedoms in the first place.
Individualized Location Tracking
Mobile carriers happen to know their subscribers' phone's locations (usually the same as the locations of the subscribers themselves) from moment to moment because of the way cellular networks work. That knowledge has turned into one of the most extensive data sources for governments—and not infrequently advertisers, stalkers, or spies—interested in tracking people's movements. But while phone location data is sufficient to show whether someone went to church or the movies, it simply is not accurate enough to show whether two people were close enough together to transmit the virus (commonly characterized as a distance of two meters, or about six feet).
While location surveillance is problematic at any time, the coronavirus crisis has led to a rapid uptick in its use; many measures to facilitate it have been passed by fast-tracked legislative procedures during national state of emergencies. Some governments have even bypassed legislators entirely and relied on executive power to roll out expanded location surveillance—making it even less transparent and democratically legitimate than usual. Governments may use the urgency of the crisis to erode limits on the ways people's location histories can be used, demand this data be turned over to authorities in bulk, or require companies to stockpile records of where their customers have been.
COVID-inspired cell phone location surveillance around the globe
Attempts at rapid expansions of government location surveillance authority have come to light in at least seven countries.
In Israel, in a significant win for privacy, Israel's High Court of Justice has recently revoked the authorization of the police to access location data for contact tracing without a court order. On March 16th, the government had approved emergency regulations, 48 hours after Prime Minister Benjamin Netanyahu announced his government's intention to approve health tracking methods. The regulations enabled both the police and Israel's domestic security agency (usually known as Shabak or Shin Bet, after its Hebrew acronym) to track the whereabouts of persons that might be infected or are suspected to be infected with COVID-19 without a warrant. The emergency regulation has now been suspended, and the Court has ordered that the government address the use of mobile phone tracking through legislation. Despite the win, the fight against warrantless access to location data is far from over: on May 5th, the parliament's Intelligence Subcommittee voted 6-3 to extend the Shin Bet's warrantless access to location data to track infected people, while the government is working towards advancing legislation to enable this form of surveillance more permanently. Right after the approval of the emergency regulations on March 16th, the Association for Civil Rights in Israel filed a petition to Israel's High Court stressing the need to protect democracy during the pandemic:
Democracy is measured precisely in those situations when the public is afraid, exposed day and night to nightmare scenarios […]. Precisely in such moments, it is vital to act in a considered and level-headed manner, and not to take draconian and extreme decisions and to accustom the public to the use of undemocratic means […].
In South Africa, where a state of disaster has been in place since March 15th, the government amended a law to create a COVID-19 Tracing Database. The database will include personal data of those who are infected or suspected to be infected of COVID-19, including their COVID-19 test results, as well as the details of those who have come or are suspected to have come into contact with them. The Act authorizes the Director-General of Health to order telecom companies to disclose the location of infected or suspected to be infected person, without prior notice, as well as the location of those who were in contact or suspected to have been in contact with them, and to included all of this data in the COVID-19 Tracing Database. The law was met with severe backlash from civil society, and has since been amended twice. In a win for privacy, the last amendment deleted the provisions that obliged telecommunications companies to disclose location data for inclusion in that database.
Poland, which has been in a state of emergency since mid-March, has a track record of encroaching on the rule of law, even triggering the EU's legal process for addressing violations of European values. The EU Commission has stated that the Polish judiciary is under "the political control of the ruling majority. In the absence of judicial independence, serious questions are raised about the effective application of EU law." Now with COVID-19, the Polish government has also introduced several COVID acts, providing new surveillance powers for the executive. Article 11 of the COVID-19 act obliges telecom operators to collect and give access to location data of people infected with COVID-19 or those under quarantine upon a simple request, as well as aggregate location data of an operator's clients. The new legislation states that these measures will remain in place until the pandemic has ended.
Slovakia is another eastern European country that has expanded telecom companies' obligations to retain metadata during the crisis. Slovakia has been in a partial state of emergency since March 15th, during which several amendments to the country's telecommunications act were fast tracked through parliament. The amendments, which immediately caused outrage, authorized national health authorities to obtain location data from telecommunications operators in the context of a pandemic. As in Poland, the amended law allows both for the retention of anonymized aggregate data, as well as for individual location data. After being challenged before the Slovakian Constitutional Court, these measures have recently been suspended due to their vagueness and insufficient safeguards against misuse.
Croatia's government attempted to introduce similar, fast-tracked amendments to the country's electronic communications law. The bill would have authorized the exceptional processing of location data to "protect national and public safety," and would have obliged telecommunications operators to share the data with the Ministry of Health. As in other countries, the proposal was met with outrage among civil society, experts, and opposition, as more than forty civil society organizations signed onto a letter demanding the government to withdraw the bill. The criticism was eventually successful, but the Croatian example underlines the wider pattern of states looking to expand at any opportunity new surveillance powers in the crisis, in the Balkans and beyond.
Bulgaria, yet another Eastern European country in a state of emergency, has passed an emergency law, which included amendments to the country's electronic communications act. The law now obliges telecommunications companies to store and (upon request) provide metadata to competent authorities, including the police, to monitor citizens' compliance with quarantine measures. The law does not require requests to be authorized by courts but merely provides for a after-the-fact judicial review process which the country also uses when retaining data to prevent terrorist attacks. Not limited in time, the measures will remain in force even after the state of emergency has come to an end. Like Poland, Bulgaria has been showing authoritarian tendencies for several years, and this extension of the country's data retention regime, ushered in during the COVID crisis, may help solidify autocracy. The pattern of European countries reaching for location data surveillance also pokes holes in the popular image of the European Union as particularly protective of the right to privacy.
South Korea, a country with experience fighting coronavirus outbreaks since the Middle East Respiratory Syndrome (MERS) epidemic in 2015, has dramatically restricted the right to privacy in the context of the pandemic. The Infectious Disease Control and Prevention Act allows health officials to obtain sensitive personal data on the infected and those suspected to be infected, as well as their contacts and those suspected to be in contact. Such data includes names, resident registration numbers, addresses, telephone numbers, prescriptions, medical treatment records, immigration control records, credit card records, transit card records, and CCTV recordings from third parties companies. Police can seize this personal data without consent of the data subjects and without any judicial oversight. The Act also allows health officials and administrators of municipalities to collect location data on the infected (or suspected to be infected) and their contacts (or suspected contacts) from telecommunications operators and location data providers (from cell site and GPS).
Conclusion
Location surveillance comes with a host of risks to citizens' privacy, freedom of expression and data protection rights. EFF has long been fighting against warrantless access to location data or blanket data retention mandates, and has called on governments to be more transparent on their surveillance programs. Especially now, during a major health crisis, in which the government has not shown the efficacy of location data about individuals, governments should be as transparent as possible about what data they are collecting for what purposes. Above all, the necessity and proportionality of any location data surveillance schemes must be demonstrated.
Source: EFF.org
Katitza Rodriguez is EFF's international rights director. She concentrates on comparative policy of international privacy issues, with special emphasis on law enforcement, government surveillance, and cross border data flows. Her work in EFF's International Program also focuses on cybersecurity at the intersection of human rights. Katitza also manages EFF's growing Latin American programs. She was an advisor to the UN Internet Governance Forum (2009-2010). In 2018, CNET named Katitza one of 20 most influential latinos in technology in the United States. In 2014, she was also named one of "The heroes in the fight to save the Internet".
Seth Schoen has worked at EFF over a decade, creating the Staff Technologist position and helping other technologists understand the civil liberties implications of their work, EFF staff better understand technology related to EFF's legal work, and the public understand what products they use really do. He helped create the LNX-BBC live CD and has researched phenomena including laser printer forensic tracking codes, ISP packet spoofing, and key recovery from computer RAM after a computer has been turned off. He has testified before the U.S. Copyright Office, U.S. Sentencing Commission, and in several courts.
===
Remember this quote, from 1970!
"The technetronic era involves the gradual appearance of a more controlled society. Such a society would be dominated by an elite, unrestrained by traditional values. Soon it will be possible to assert almost continuous surveillance over every citizen and maintain up-to-date complete files containing even the most personal information about the citizen. These files will be subject to instantaneous retrieval by the authorities."
--Zbigniew Brzezinski [Trilateral Commission Co-founder, with David Rockefeller], Between Two Ages: America's Role in the Technetronic Era, 1970
IMPORTANT NOTICE IN COVID-TIMES
We are respectfully asking this of all our members, friends and acquaintances as well as all new contacts: We understand that some of us differ in our beliefs regarding how COVID-19 has been and is managed. We also understand that some of you are forced or maybe are downloading voluntarily a COVID19 app, which is promoted "for the greater good, for our safety, for the safety of our loved ones"! We are strongly advising against the installation of any such app, since so far no such app, which would fulfil our minimum privacy and security standard, is existing.
If we are in your "contacts" with phone number or e-mail and YOU intend to install any such app, like "Healthy Together" "AB Trace Together" "COVID-Safe" "COVI-PASS" (the worst, because it is a collaboration of the UN and the UK), ICC AOKpass or a similar tracing apps, please DELETE US from your phone or e-mail contact lists, Facebook, Instagram, LinkedIn, or Twitter pages PRIOR to installing the app on your Smartphone!
Any such app WILL ask for permission to access your contact lists, and NO ONE has our consent to use our phone numbers, e-mail addresses or any other identifying contact info in connection with these tracking apps that will identify and locate us without our knowledge or permission. Even Snopes verifies that GPS capabilities are part of these apps and there are several more in development that have raised serious privacy issues.
To educate yourself simply do an internet search for "COVID19 APP" to read about the implications and ask us for other communication options.
Please feel free to copy and paste this notice to your page or send it on to your contacts.
Thank you for understanding that this is NOTHING personal! ❤
===
THE FUTURE IS HERE FOR YOU TO SEE
Beware: China combined all the experienes - starting from the world's first concentration camps installed by the British in South Africa and India, colonial slave-labour camps and slave reproduction stations, the Nazi concentration camps, Maoist reeducation centres, the UNHCR refugee camps all over the world, the FEMA camps in the USA, their military prison camps like Guantanamo and also their ICE detention centres - and developed a futuristic version into one Chinese Ultra-Camp model that they implemented for the Uyghurs.
===
The Planned Dystopia
Bottom line, the promise of a socialist utopia is a falsehood. We will not be micromanaged by a technocratic and oppressive regime... while working for an evil new world order. The Indigenous Way of LIBERTY and SELF-RELIANCE, of FREEDOM and SELF-DETERMINATION as well as SELF-GOVERNANCE will not be surrendered.
That is their endgame. Their agenda has been quietly moving forward for decades, and if we don't take a stand now, future generations will end up living in a communist dystopian nightmare:
Youtube has become the enemy of the people and of free speech - the above video was removed by their Orwellian minders.
HERE'S SOME INSIGHT TO A PRE-PLANNED DYSTOPIA
Republished on BITCHUTE October 28th, 2020.
Find a similar piece, safeguarded on Brighteon.com below:
Corona Dystopia
If your browser has problems to watch Brighteon videos on this site, then click HERE to watch.
Or get some on BITCHUTE.
You see, under the guise of humanistic objectives, the NWO will create an oppressive 'one world government' based upon these seemingly altruistic goals:
People: We are determined to end poverty and hunger, in all their forms and dimensions, and to ensure that all human beings can fulfill their potential in dignity and equality and in a healthy environment.
Planet: We are determined to protect the planet from degradation, including through sustainable consumption and production, sustainably managing its natural resources and taking urgent action on climate change, so that it can support the needs of the present and future generations.
Prosperity: We are determined to ensure that all human beings can enjoy prosperous and fulfilling lives and that economic, social and technological progress occurs in harmony with nature.
Peace: We are determined to foster peaceful, just and inclusive societies which are free from fear and violence. There can be no sustainable development without peace and no peace without sustainable development.
Partnership: The interlinkages and integrated nature of the Sustainable Development Goals are of crucial importance in ensuring that the purpose of the new Agenda is realized, so that the lives of all will be profoundly improved and our world will be transformed for the better.
*UN Agenda here: https://sustainabledevelopment.un.org/post2015/transformingourworld
===
Space 1999 didn't looking like this - A Cybernetic Hive Mind Matrixs
Republished on BITCHUTE October 27th, 2020.
===
UPDATES:
When conspiracy theories come true: Sunday Times under fire for branding Covid vax passports as 'freedom certificates'
By RT - 17 Jan, 2021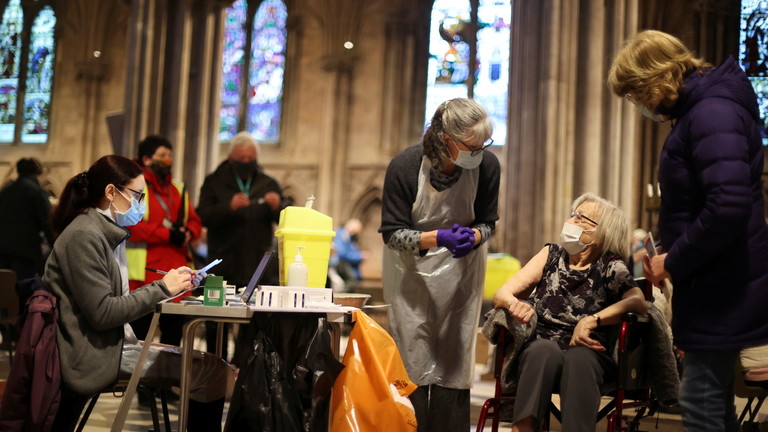 A woman receives a Covid-19 vaccine inside Lichfield Cathedral in Birmingham, UK. © REUTERS/Carl Recine Like always during dictatorial times churches are apparently colluding also this time with the dangerous scam.
The Sunday Times is facing a social media backlash for pushing Covid-19 vaccination passports as "freedom certificates" with many noting that the idea was considered a crazy conspiracy theory only a few months ago.
An article published in the UK newspaper on Sunday makes the case for "immunity passports," which would allow vaccine recipients to be exempt from lockdown restrictions.
The piece, titled 'Covid passports: a freedom certificate that may get the world travelling again', argues that several countries will start to introduce the documents, in some shape or form, and pressure will mount on British authorities to follow suit.
"Whether or not the moral, political and medical questions of favouring the vaccinated are resolved, demand from the jabbed hordes for the necessary paperwork to travel this summer is likely to prove irresistible," the article argues.
The piece drew the ire of many, who couldn't help but take to Twitter to note that it appeared to be a conspiracy theory brought to life.
"'Freedom certificate' is an oxymoron. This was a 'conspiracy theory' a few short months ago," writer and photographer Laura Dodsworth wrote. Journalist Neil Clark branded the article "beyond Orwellian."
The UK's vaccines minister said in recent days that the government has no plans to introduce vaccine passports.
However, many expressed doubts that it would maintain that stance, having previously flip-flopped on a range of Covid-19 related issues including masks and lockdowns.
===
Microsoft, Big Tech Coalition Developing Rockefeller Funded COVID Passports
'The most significant vaccination effort in history'
Steve Watson -
A coalition of big tech companies, including Microsoft is developing a COVID passport, with the expectation that a digital document linked to vaccination status will be required to travel and get access to basic services.
The group is calling itself the Vaccination Credential Initiative (VCI), and includes Microsoft, Salesforce and Oracle.
The US health provider Mayo Clinic is also involved in the project, which is being described as "the most significant vaccination effort in the history of the United States."
The idea is now a familiar one. Anyone who has been vaccinated will receive a QR code that can be stored on their mobile phone in the wallet app. Those without phones will have access to a printed version.
We have previously reported on the development of this so called 'CommonPass', which also has backing from the World Economic Forum, and now more details have emerged.
"The goal of the Vaccination Credential Initiative is to empower individuals with digital access to their vaccination records," said Paul Meyer, CEO of non-profit The Commons Project, also involved in the project.
Meyer said that the document will allow people "to safely return to travel, work, school, and life, while protecting their data privacy."
Meyer said the coalition is working with several governments, and expects standards to be adopted that will see mandatory negative tests or proof of vaccination, in order to re-engage in society.
"Individuals are going to need to have to produce vaccination records for a lot of aspects of getting back to life as normal," he added. "We live in a globally connected world. We used to anyway — and we hope to again."
The Financial Times reports that The Commons Project has received funding for the project from the Rockefeller Foundation, and that it is being implemented by all three major airline alliances.
The Rockefeller Foundation has previously touted its plans for a 'Covid-19 data and commons digital platform' as well as a desire to "launch a Covid Community Healthcare Corps for testing and contact tracing."
"Coordination of such a massive program should be treated as a wartime effort," the foundation states on its website, adding that there should be "a public/private bipartisan Pandemic Testing Board established to assist and serve as a bridge between local, state, and federal officials with the logistical, investment and political challenges this operation will inevitably face."
The group also wants to see a global standardisation of the so called vaccine passports, noting that "The current vaccination record system does not readily support convenient access, control and sharing of verifiable vaccination records."
The coalition of big tech firms is looking to "customize all aspects of the vaccination management lifecycle and integrate closely with other coalition members' offerings, which will help us all get back to public life," said Bill Patterson, an executive vice president at Salesforce.
"With a single platform to help deliver safe and continuous operations and deepen trust with customers and employees, this coalition will be crucial to support public health and wellbeing," Patterson claimed.
Mike Sicilia, executive vice president of Oracle's Global Business Units added that "This process needs to be as easy online banking. We are committed to working collectively with the technology and medical communities, as well as global governments."
Ken Mayer, founder and CEO of Safe Health also stated that the VCI "will enable application developers to create privacy-preserving health status verification solutions that can be seamlessly integrated into existing ticketing workflows."
Put more simply, it will "help get concerts and sporting events going again," Mayer said.
The context seems clear. Those without the COVID passport will not be allowed to travel or engage in social events.
Hundreds of Tech companies are scrambling over themselves to develop COVID passport systems.
As we reported last month, the IATA, the world's largest air transport lobby group, expects its COVID travel pass app to be fully rolled out in the first months of 2021.
A further 'COVID passport' app called the AOKpass from travel security firm International SOS is currently undergoing trials between Abu Dhabi and Pakistan.
We have exhaustively documented the privacy and rights concerns associated with the move toward adoption, and more importantly the global standardisation of so called COVID passports.
UK based human rights group Privacy International has warned that if "immunity" passports are issued by some governments, it could signal a creep toward "digital identity schemes" and other mandatory ID schemes.
"Once you have multiple uses (e.g. access to services) in multiple domains (i.e. public sector, private sector), in multiple countries (i.e. travel), then we are approaching a global identity document needed to live your life," the group warned.
Sweden based human rights group The International Institute for Democracy and Electoral Assistance (IDEA) warned recently that 61 per cent of countries have used COVID restrictions "that were concerning from a democracy and human rights perspective."
Anna Beduschi, an academic from Exeter University, commented on the potential move toward vaccine passports by EU, noting that it "poses essential questions for the protection of data privacy and human rights."
Beduschi added that the vaccine passports may "create a new distinction between individuals based on their health status, which can then be used to determine the degree of freedoms and rights they may enjoy."
The EU's own data protection chief Wojciech Wiewiórowski recently labeled the idea of an immunity passport "extreme" and has repeatedly said it is alarming, and 'disgusting'.
A report compiled last year by AI research body the Ada Lovelace Institute said so called 'immunity' passports "pose extremely high risks in terms of social cohesion, discrimination, exclusion and vulnerability."
Sam Grant, campaign manager at the civili liberties advocacy group Liberty has warned that "any form of immunity passport risks creating a two-tier system in which some of us have access to freedoms and support while others are shut out."
"These systems could result in people who don't have immunity potentially being blocked from essential public services, work or housing – with the most marginalised among us hardest hit," Grant further warned.
"This has wider implications too because any form of immunity passport could pave the way for a full ID system – an idea which has repeatedly been rejected as incompatible with building a rights-respecting society," Grant further urged.
Gloria Guevara, CEO of the World Travel and Tourism Council (WTTC), has also slammed the passports as "discriminatory", saying "We should never require the vaccination to get a job or to travel."
Speaking at a Reuters event, the head of the WTTC also condemned airline Qantas for their previous assertion that unvaccinated people would not be allowed on their aircraft.
"It will take a significant amount of time to vaccinate the global population, particularly those in less advanced countries, or in different age groups, therefore we should not discriminate against those who wish to travel but have not been vaccinated," Guevara noted.
Nevertheless, the spectre of so called 'immunity passports' is looming globally.
As noted above, Greek Prime Minister Kyriakos Mitsotakis has penned a letter to EU Commission chief Ursula von der Leyen, demanding that the Commission should 'standardise' a vaccine passport across all member countries, and that it should be required for people to travel throughout the area, further outlining that "Persons who have been vaccinated should be free to travel."
The request is set to be debated in the coming days.
Vaccine passports have previously been touted by the EU, with officials suggesting back in April that visa applicants would also be required to be vaccinated.
EU countries including Spain, Estonia, Iceland, and Belgium have all indicated that they are open to some form of vaccine passports, as well as sharing the data across borders.
Denmark recently announced that it is rolling out a 'Covid passport', to allow those who have taken the vaccine to engage in society without any restrictions.
Poland has also announced plans to introduce vaccine passports, which will allow those who have taken the COVID shot greater freedoms than those who have not.
Having left the EU, Britain would not be part of any standardised European scheme, however it has now confirmed that it is rolling out vaccine passports, despite previous denials that it would do so.
Recently, the government in Ontario, Canada admitted that it is exploring 'immunity passports' in conjunction with restrictions on travel and access to social venues for the unvaccinated.
Last month, Israel announced that citizens who get the COVID-19 vaccine will be given 'green passports' that will enable them to attend venues and eat at restaurants.
A litany of other government and travel industry figures in both the US, Britain and beyond have suggested that 'COVID passports' are coming in order for 'life to get back to normal'.
In addition, hotels have also indicated they will do the same.
Insurers have also indicated that they will fall in line with any standardisation of vaccination passports, and may demand to see proof of vaccination before covering those wishing to go on holiday.
The international Travel and Health Insurance Journal reported that "If the EU obliges travellers to vaccinate, travel insurance providers may refuse to cover those who decline to have the vaccination."
EU news website Schengenvisainfo also reported on the likely move by insurers, pointing out that anti-vaxxers will likely be specifically targeted by the mandates.
"Even if anti-vax travellers find a loophole in the requirement and manage to enter any of the Member States, travel insurance providers may refuse to cover them," the report states.
It continues, "With the high volume of fake news and conspiracy theories that have been going on for months now on the pandemic and vaccination, the real challenge for the EU will not be to purchase the necessary vaccine doses, but rather to convince people to be vaccinated."
The report adds that "Conspiracy theorists, in Europe and further in the world, have targeted Microsoft founder Bill Gates, who is known as a supporter of vaccination, claiming he is responsible for the Coronavirus pandemic."
While surveys have indicated that around half the people in the world are not willing to take the vaccine at this stage. However, a recent poll has indicated that 74% of Americans say they are willing to get a COVID vaccination passport, should they be introduced in the U.S.
===
By Raúl Ilargi Meijer - 15. January 2021
Salvador Dalí The discovery of America by Christopher Columbus 1959
And just like that, Jack Dorsey and Mark Zuckerberg belatedly found they had fallen on their own swords, as these were already sticking out of their backs. Let's see it as poetic justice. They thought they had the power- after all, they're just private companies!- to restrict Donald Trump's access to their organizations, and then ban him altogether, only to find that they themselves will now be restricted and perhaps even banned as a result.
They figured since most of the world doesn't like Trump, it would applaud the moves as much as the US Democratic party does. But most of the world doesn't. What it sees, what its leaders see, is a threat to everyone else's freedom of speech, not just Trump's. Those countries and their leaders have been suspicious of the might of US tech companies for longer, and they will now look elsewhere for social media functionality. It's no accident that Facebook alone lost some $47 billion in market cap since the Trump ban.
This does not come from Trump supporters. Angela Merkel, not a Trump fan at all, summarizes the worries: "Her spokesman said Monday the German leader found it "problematic" that corporate managers could deny someone access under rules not defined by law." That's it right there, the heart of the matter: "law". Twitter and Facebook act as judge, jury and henchman, and that is not legal, not even for private companies.
Polish prime minister Mateusz Morawiecki wrote on Facebook of all places (love the irony): "Algorithms or the owners of corporate giants should not decide which views are right and which are not." "There can be no consent to censorship." Poland is drafting legislation which would make it illegal for social media companies to remove posts that did not break Polish law. "Removing lawful content would directly violate the law, and this will have to be respected by the platforms that operate in Poland."
While Mexican president Andrés Manuel López Obrador (AMLO) said: "Yes, social media should not be used to incite violence and all that, but this cannot be used as a pretext to suspend freedom of expression." "How can a company act as if it was all powerful, omnipotent, as a sort of Spanish Inquisition on what is expressed?" AMLO is actively seeking a coalation of countries in the world to counter social media's recent policies.
It's quite something that Dorsey and Zuckerberg were/are blind to this. That they were apparently thinking in "American terms" only when banning Trump, and given political sentiments thought they could get away with it, but did not see the broader international implications. Their shareholders will not appreciate that blind spot. The US is not their only market.
The first things that will happen now is that the EU will look at measures to curtail social media's freedoms in its territory. This is not an obvious matter, many of its countries – see Poland's example- will claim they have their own laws and standards, and they often do, but, if only for internal EU political reasons, that won't stick.
Social media are important platforms in politics these days. In EU elections, national parties form coalitions with each other, and these then form bigger coalitions (blocs). A candidate for the European Parliament could potentially be banned in one country, while one from another country, but belonging to the same party or bloc, would not. That can't be, it's too messy even by EU standards, so legislation will have to be pan-EU.
The funniest thing that might come of this is Facebook and Twitter re-opening Trump's accounts to appease Merkel et al, but it's too late. There are plenty EU companies more than eager to fill the void that Silicon Valley would leave behind (or they can order Chinese). And Jack and Mark will not win the world's trust back in time, they stepped over the line.
Replacing Facebook won't happen overnight. But if access to it is cut in large parts of the world, it could happen faster than you think. As for Twitter and WhatsApp, oh well, dime a dozen. They can kill Parler, but already large numbers of people are switching over to Signal and Telegram. Can't kill 'em all, @jack.
Talking of which, did you see the Project Veritas video secretly made by a Twitter employee? This is exactly why Twitter will be restricted and banned. @jack threatening to give many other people the same treatment as Trump is a scary sight for many people across the world, politicians or citizens. You know who's next? You are next.
BREAKING: @Twitter Insider Secretly Records CEO @jack Detailing Agenda For Further Political Censorship

"We are focused on one account [@realDonaldTrump] right now but this is going to be MUCH BIGGER than just one account & it's going to go on for much longer..."#ExposeTwitter pic.twitter.com/QhyyUTHlM9

— James O'Keefe (@JamesOKeefeIII) January 14, 2021
@jack Veritas
Over 1,000,000 views in less than 2 hours!

Noticeably absent from the trending section? #ExposeTwitter of course! pic.twitter.com/0AFLJDBzrA

— Project Veritas (@Project_Veritas) January 15, 2021
Plenty politicians want to ban people from all manner of things, but they want to be the ones doing the banning, not @jack. But as Merkel observes, banning someone with no basis whatsoever in law is not what anyone should want. In the end, refusing someone access to social media turns into the same thing as refusing them access to a computer. Or, maybe an even better example, to a phone. Things like that happen very rarely, and never to a President of the United States. Ma Bell, Baby Bells, AT&T, maybe that's the future of Facebook and Twitter. If they're lucky.
And while we're at it, we haven't even mentioned Google yet. Let's turn them into baby-Googles too. Because the biggest threat that Silicon Valley poses is not that they ban Trump and actively tried to influence a US presidential election (remember Zuckerberg's $500 million election fund)?
No, the biggest threat is their algorithms used to spy on you and me to "optimize" us as victims clients for their advertizers. That's why this is not just about Facebook and Twitter, but certainly also about Google. These are virtual monopolies we're talking about. And while you're at it, add Apple and Amazon. It's their ties to intelligence services that make these companies the most threatening. In the US, this is too far advanced to stop now. But in Europe, there may still be a chance.
This is a big fight when it comes to liberty and personal space. And if you don't fight it now, you've already lost. Pay attention please.
===
Mexican President Promises To Lead International Coalition Against Big Tech Censorship, Compares To 'Spanish Inquisition'
"How can a company act as if it was all powerful, omnipotent, as a sort of Spanish Inquisition on what is expressed?"
By Tom Pappert - 14. Januar 2021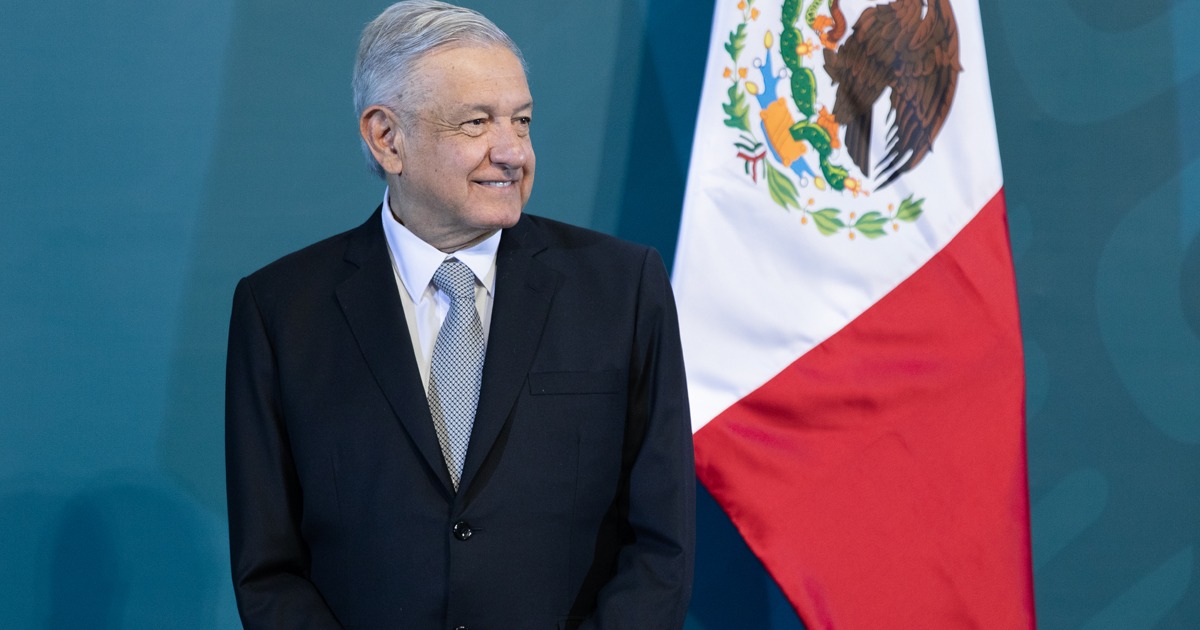 President Andrés Manuel López Obrador, the President of Mexico, plans to form a coalition with other national leaders to fight back against big tech censorship after the platform banned President Donald Trump and at least 70,000 of his supporters last week, comparing it to the Spanish Inquisition, a report from the Associated Press reveals.
"I can tell you that at the first G20 meeting we have, I am going to make a proposal on this issue," López Obrador told the AP. "Yes, social media should not be used to incite violence and all that, but this cannot be used as a pretext to suspend freedom of expression."
He added, "How can a company act as if it was all powerful, omnipotent, as a sort of Spanish Inquisition on what is expressed?"
Mexico's Foreign Relations Secretary, Marcelo Ebrard, said the country has already started to speak to likely allies in this new quest to end big tech censorship at the international level.
"Given that Mexico, through our president, has spoken out, we immediately made contact with others who think the same," Ebrard said, according to the AP. Ebrard claims the country has already received responses from officials in France, Germany, the European Union, Africa, Latin America and Southeast Asia.
This comes only hours after Project Veritas released a video recorded by Twitter CEO Jack Dorsey, sent to them by a whistleblower. In the video, Dorsey indicates that banning President Trump's account is only the first step, and that further purges will see far more accounts banned. Dorsey also said the purges will not end after Joe Biden's inauguration.
"I don't think this is going away anytime soon, and the moves that we're making today around uh Qanon for instance, one such example of a much broader approach that we should be looking at and going deeper on," said Dorsey. He adds, "our role is to protect the integrity of that conversation, and do what we can to make sure that no one is being harmed based off that."
Author:
Tom Pappert is the editor-in-chief of National File.
===
Big brother: Germany's foreign intelligence service under pressure
By DW - 14. January 2021
Germany's foreign intelligence agency (BND) screens hundreds of millions of emails annually. The European Court of Human Rights is now looking into this practice.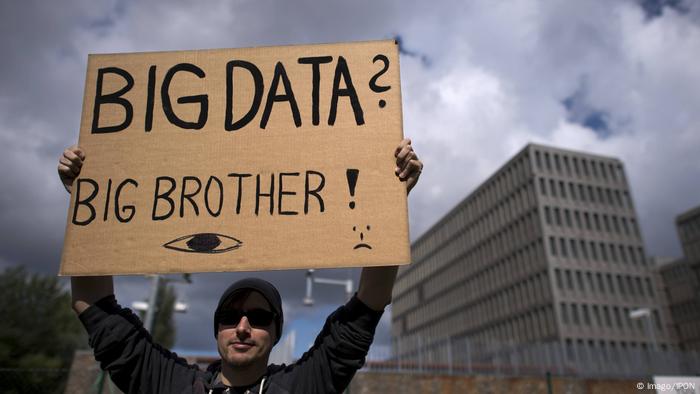 German data protection activists are wary of the BND's trawling of content online
The European Court of Human Rights (ECHR) has admitted a Reporters Without Borders (RSF) complaint claiming that people are not properly protected against groundless and unjustified mass surveillance by Germany's foreign intelligence service, the BND.
The admission of the complaint on a European level opens up the possibility, "of finally remedying this untenable abuse of law," said Christian Mihr, executive director of the RSF, an international organization that represents the interests and safety of journalist worldwide.
Mihr sees it as an encouraging sign that in May 2020 Germany's Constitutional Court ruled on the activities of the BND.The ruling stated that so-called strategic surveillance activities carried out by the intelligence agency are incompatible with the fundamental human right to privacy and the freedom of the press.
Article 10 of the German constitution guarantees the fundamental right to protection of telecommunications privacy, which can only be limited in grave exceptions to protect Germany against armed attack and acts of terrorism as well as cyberattacks, cross-border crime such as the narcotics trade, money laundering and people trafficking.
Inside Germany's new spy HQ In the heart of Berlin Decorated with steel palm trees, the new BND headquarters sits right where the Berlin Wall used to bisect the city. The move signals a major symbolic change for Germany, no longer shying away from taking a prominent role on the global stage.
High-tech 'strategic surveillance'
The BND is, in well-founded individual cases, permitted to restrict fundamental laws and freedoms. However, members and supporters of RSF argue that the legal provisions that permit such intrusions are too far-reaching.
They allege that the practice of tapping internet hubs using search terms known as selectors amounts to groundless mass surveillance. The BND uses this procedure to trawl hundreds of millions of emails for what it sees as suspicious information.
Inner-German communication, which the country's foreign intelligence service is legally prohibited from accessing, is allegedly filtered out of the trawling process. But how exactly that takes place has not so far been plausibly accounted for by the BND.
Moreover, it is not clear whether the BND can actually guarantee that it is always able to filter out irrelevant telecommunications content. So the exact number of people who may be getting caught in the BND net without their knowledge remains unknown.
And that is precisely where Reporters without Borders comes in – with its complaint at the European Court of Human Rights. Whether any victim of targeted or arbitrary surveillance has ever know that they were under scrutiny is questioned in the Strasbourg notice of appeal.
"What is known is that in the last 40 years there has not been a single case in Germany where measures undertaken by the BND have been subjected to court review on the basis of such notification," said Reporters Without Borders in its statement to the European court.
A large number of those who are affected do not even find out with hindsight that their emails were screened, the NGO explained.
Impact on German legal system
The country's Parliamentary Oversight Panel publihses an annual report detailling what surveillance measures have been taken. But that only becomes available after all protocol data have been deleted. In this way, the BND is obliged to document mails that were on closer inspection found to have been screened out as not "relevant in intelligence terms."
Andre Hahn is a member of parliament, the Bundestag, for Germany's Left party. He is also a member of the Parliamentary Oversight Panel. And he believes that the RWB complaint is an "important step."
The fact that it has been admitted by the European Court of Human Rights, will, he says, lead to a revision of the standard practice in German courts, according to which complaints against mass surveillance of Internet traffic by the BND are repeatedly rejected on purely formal grounds; courts in Germany only admit complaints against mass surveillance if a complainant can prove that he's been directly affected by the surveillance.
If the complaint lodged by Reporters without Borders in Strasbourg is successful, the BND would in future be obliged to inform victims of surveillance after the act.
RSF believes that they would then for the first time be in a position to take legal action against being spied on. RWB believes that would send out a powerful signal beyond Germany's borders.
Cybercrime: Industrial espionage and the BND
The "snowballing surveillance strategies" adopted by the BND do not only pose a threat to the protection of the journalists' sources that is such a central element of press freedom in a democracy. They also undermine the credibility of German demands on authoritarian regimes to respect press freedom," thus depriving journalists in such countries of an advocate in their battle against surveillance and other forms of repression."
Reporters without Borders is in no doubt that it has itself in the past been the subject of unjustified BND surveillance. As proof, the organization points in its complaint to figures dating back to 2013. It was then that whistleblower Edward Snowden revealed how the US National Security Agency (NSA) has been spying on the Internet worldwide. At this time, the NSA was in effect using the BND listening station in Bad Aibling in Bavaria as a subsidiary.
'Milestone for citizens' rights'
The 2013 report from Germany's Parliamentary Oversight Panel refers to 12,523 search terms being employed to scan hundreds of millions of emails for suspicious content. Among which there were 15,401 so-called "hits."
"What that means is mails that the BND believed had to be manually examined because, for legal reasons, they probably should not have been intercepted in the first place. Among this "bycatch," as such hits are called in secret service jargon, there were, in the final analysis, just 118 emails deemed "relevant for intelligence purposes.
The resources invested and intelligence yielded were, according to Reporters without Borders, "grossly out of proportion." And, after its success in challenging the BND's strategic surveillance activities, RSF intends to use its high international profile to find out how often it was itself spied on — possibly with the aim of taking recourse to further action.
Angela Merkel's government in Berlin now has until the beginning of March to bring the dispute with the European Court of Human Rights to an amicable solution.
===
Globalist Technocracy: A Theory of Everything
By Alexandra Bruce - 14. January 2020
In the wake of Facebook's mass de-platforming last Thursday, somebody posted a hilarious meme on my account of a modern refrigerator with a touch screen accompanied by text that reads, "We're sorry! Your Amazon Smart Refrigerator has denied you access to your groceries due to your visiting InfoWars.com".
This is not far from where we actually are, in a world where people make their living online and the tech giants basically control who lives and who dies; where Chase, PayPal, VISA and MasterCard are cancelling service to customers with Conservative politics.
There's an underlying narrative in the alt media that I've never seen all put into one short article but I've gathered most of the threads and have kept it as simple and as brief as possible. It's recently acquired a "hopium" twist. I'll call it a Parapolitical Theory of Everything and it goes a little something like this:
The same Globalist cartel that controls the central banks and the large corporations and in turn the media, academe and elements of the military also controls the major illegal drug- and human-trafficking networks, the latter of which fund the Black Budget.
All of these activities are monitored and protected by the intelligence agencies, particularly by the CIA (aka the Clowns 🤡), which like the European Union is a Globalist organ founded by actual Nazis.
The 🤡 only protects US interests when those interests align with the interests of the Globalists. When those interests don't align, they'll attempt a coup d'état, regardless of whether it's against Recep Erdoğan, Nicolás Maduro or Donald Trump.
Entire countries, like North Korea and Afghanistan are 🤡 "dark sites" and they are hotbeds of narco-trafficking, black market and experimental activities. The Communist regime inherited by Kim Jong-un has long been been a hostage of the 🤡 and Trump was able to broker peace by promising them freedom from 🤡 control.
Many will recall Gen. Wesley Clark's famous leak on "7 countries in 5 years" plan, whereby he suggested that this paper was the real impulse behind 9/11, the US invasion of Iraq and all subsequent skirmishes that have since erupted in Muslim countries over the past 18 years. Others have further suggested that all of this was really about fully integrating their oil-producing economies into the central banking system. The challenge at the beginning of the 21st century was that these countries' banks were still governed by Sharia Law, which prohibits the charging of interest. This challenge was largely overcome and their resources have been financialized.
The significant economies that remain not fully under the control of the Globalist central banks are those countries that many people in the West refer to as "our enemies": Iran, Syria, Russia, North Korea and China.
Over the course of the 20th century, the Globalists had made the US and the petrodollar their center of power in incremental stages, starting with the foundation of the US Federal Reserve Bank in 1913, the establishment of the Bretton Woods monetary system in 1944, the foundation of OPEC in 1960 and the Nixon Shock of 1971, which took the USD off the gold standard.
If you look, the US' overt wars since the 1990s have been about defending the petrodollar, such that the idea of US troops being used to protect our own borders, instead of protecting those of nations on the other side of the planet actually seems weird to us.
President Nixon established the current regime of free-floating fiat currencies that center on the petrodollar, while simultaneously setting the stage for the next phase of the Globalists' plan, in opening a dialogue with China. While the Globalists had encouraged Capitalism in order to industrialize the world, they've now determined that Communism is the ideal system by which they can implement their 5G SmartGrid, social credit, censorship-based technocracy. Hence, all this Socialism being rammed down our throats.
Since the 1990s, the Globalists have been laying the groundwork to re-locate their power center to China, with the Chinese Renminbi (Yuan) on track to replace the US dollar as the world's reserve currency. China would fully join the central banking system under those terms.
Trump is disrupting this. His ultimate battle is with the central bankers, aka the Globalists. He is reaching out to leaders of rogue countries who have so far resisted the central bankers because their enemy is the same! This is why Trump is accused by the Globalist-controlled Mainstream Media of preferring the "company of tyrants". This is why those who support the President are smeared as a "racists" and de-platformed by social media. Trump and his supporters pose an existential threat to the Globalist technocracy.
It's a war between the Globalist technocrats and those who believe in our inalienable rights.
We'll see how much truth there is to this parapolitical narrative over the next few years.
Author:
https://forbiddenknowledgetv.net
===
Big Tech Cleans House! - Everything We Want You To Think
•Jan 12, 2021
===
How Silicon Valley, in a Show of Monopolistic Force, Destroyed Parler
In the last three months, tech giants have censored political speech and journalism to manipulate U.S. politics, while liberals, with virtual unanimity, have cheered.
By Glenn Greenwald - 12. January 2021
The founders of Parler heard that suggestion and tried. In August, 2018, they created a social media platform similar to Twitter but which promised far greater privacy protections, including a refusal to aggregate user data in order to monetize them to advertisers or algorithmically evaluate their interests in order to promote content or products to them. They also promised far greater free speech rights, rejecting the increasingly repressive content policing of Silicon Valley giants.
Critics of Silicon Valley censorship for years heard the same refrain: tech platforms like Facebook, Google and Twitter are private corporations and can host or ban whoever they want. If you don't like what they are doing, the solution is not to complain or to regulate them. Instead, go create your own social media platform that operates the way you think it should.
Over the last year, Parler encountered immense success. Millions of people who objected to increasing repression of speech on the largest platforms or who had themselves been banned signed up for the new social media company.
As Silicon Valley censorship radically escalated over the past several months — banning pre-election reporting by The New York Post about the Biden family, denouncing and deleting multiple posts from the U.S. President and then terminating his access altogether, mass-removal of right-wing accounts — so many people migrated to Parler that it was catapulted to the number one spot on the list of most-downloaded apps on the Apple Play Store, the sole and exclusive means which iPhone users have to download apps. "Overall, the app was the 10th most downloaded social media app in 2020 with 8.1 million new installs," reported TechCrunch.
It looked as if Parler had proven critics of Silicon Valley monopolistic power wrong. Their success showed that it was possible after all to create a new social media platform to compete with Facebook, Instagram and Twitter. And they did so by doing exactly what Silicon Valley defenders long insisted should be done: if you don't like the rules imposed by tech giants, go create your own platform with different rules.
But today, if you want to download, sign up for, or use Parler, you will be unable to do so. That is because three Silicon Valley monopolies — Amazon, Google and Apple — abruptly united to remove Parler from the internet, exactly at the moment when it became the most-downloaded app in the country.
If one were looking for evidence to demonstrate that these tech behemoths are, in fact, monopolies that engage in anti-competitive behavior in violation of antitrust laws, and will obliterate any attempt to compete with them in the marketplace, it would be difficult to imagine anything more compelling than how they just used their unconstrained power to utterly destroy a rising competitor.
The united Silicon Valley attack began on January 8, when Apple emailed Parler and gave them 24 hours to prove they had changed their moderation practices or else face removal from their App Store. The letter claimed: "We have received numerous complaints regarding objectionable content in your Parler service, accusations that the Parler app was used to plan, coordinate, and facilitate the illegal activities in Washington D.C. on January 6, 2021 that led (among other things) to loss of life, numerous injuries, and the destruction of property." It ended with this warning:
To ensure there is no interruption of the availability of your app on the App Store, please submit an update and the requested moderation improvement plan within 24 hours of the date of this message. If we do not receive an update compliant with the App Store Review Guidelines and the requested moderation improvement plan in writing within 24 hours, your app will be removed from the App Store.
The 24-hour letter was an obvious pretext and purely performative. Removal was a fait accompli no matter what Parler did. To begin with, the letter was immediately leaked to Buzzfeed, which published it in full. A Parler executive detailed the company's unsuccessful attempts to communicate with Apple. "They basically ghosted us," he told me. The next day, Apple notified Parler of its removal from App Store. "We won't distribute apps that present dangerous and harmful content," said the world's richest company, and thus: "We have now rejected your app for the App Store."
It is hard to overstate the harm to a platform from being removed from the App Store. Users of iPhones are barred from downloading apps onto their devices from the internet. If an app is not on the App Store, it cannot be used on the iPhone. Even iPhone users who have already downloaded Parler will lose the ability to receive updates, which will shortly render the platform both unmanageable and unsafe.
In October, the House Judiciary Subcommittee on Antitrust, Commercial, and Administrative Law issued a 425-page report concluding that Amazon, Apple, Facebook and Google all possess monopoly power and are using that power anti-competitively. For Apple, they emphasized the company's control over iPhones through its control of access to the App Store. As Ars Technica put it when highlighting the report's key findings:
Apple controls about 45 percent of the US smartphone market and 20 percent of the global smartphone market, the committee found, and is projected to sell its 2 billionth iPhone in 2021. It is correct that, in the smartphone handset market, Apple is not a monopoly. Instead, iOS and Android hold an effective duopoly in mobile operating systems.

However, the report concludes, Apple does have a monopolistic hold over what you can do with an iPhone. You can only put apps on your phone through the Apple App Store, and Apple has total gatekeeper control over that App Store—that's what Epic is suing the company over. . . .

The committee found internal documents showing that company leadership, including former CEO Steve Jobs, "acknowledged that IAP requirement would stifle competition and limit the apps available to Apple's customers." The report concludes that Apple has also unfairly used its control over APIs, search rankings, and default apps to limit competitors' access to iPhone users.
Shortly thereafter, Parler learned that Google, without warning, had also "suspended" it from its Play Store, severely limiting the ability of users to download Parler onto Android phones. Google's actions also meant that those using Parler on their Android phones would no longer receive necessary functionality and security updates.
It was precisely Google's abuse of its power to control its app device that was at issue "when the European Commission deemed Google LLC as the dominant undertaking in the app stores for the Android mobile operating system (i.e. Google Play Store) and hit the online search and advertisement giant with €4.34 billion for its anti-competitive practices to strengthen its position in various of other markets through its dominance in the app store market."
The day after a united Apple and Google acted against Parler, Amazon delivered the fatal blow. The company founded and run by the world's richest man, Jeff Bezos, used virtually identical language as Apple to inform Parler that its web hosting service (AWS) was terminating Parler's ability to have AWS host its site: "Because Parler cannot comply with our terms of service and poses a very real risk to public safety, we plan to suspend Parler's account effective Sunday, January 10th, at 11:59PM PST." Because Amazon is such a dominant force in web hosting, Parler has thus far not found a hosting service for its platform, which is why it has disappeared not only from app stores and phones but also from the internet.
On Thursday, Parler was the most popular app in the United States. By Monday, three of the four Silicon Valley monopolies united to destroy it.
With virtual unanimity, leading U.S. liberals celebrated this use of Silicon Valley monopoly power to shut down Parler, just as they overwhelmingly cheered the prior two extraordinary assertions of tech power to control U.S. political discourse: censorship of The New York Post's reporting on the contents of Hunter Biden's laptop, and the banning of the U.S. President from major platforms. Indeed, one would be hard-pressed to find a single national liberal-left politician even expressing concerns about any of this, let alone opposing it.
Not only did leading left-wing politicians not object but some of them were the ones who pleaded with Silicon Valley to use their power this way. After the internet-policing site Sleeping Giants flagged several Parler posts that called for violence, Rep. Alexandria Ocasio-Cortez asked: "What are @Apple and @GooglePlay doing about this?" Once Apple responded by removing Parler from its App Store — a move that House Democrats just three months earlier warned was dangerous anti-trust behavior — she praised Apple and then demanded to know: "Good to see this development from @Apple. @GooglePlay what are you going to do about apps being used to organize violence on your platform?"
The liberal New York Times columnist Michelle Goldberg pronounced herself "disturbed by just how awesome [tech giants'] power is" and added that "it's dangerous to have a handful of callow young tech titans in charge of who has a megaphone and who does not." She nonetheless praised these "young tech titans" for using their "dangerous" power to ban Trump and destroy Parler. In other words, liberals like Goldberg are concerned only that Silicon Valley censorship powers might one day be used against people like them, but are perfectly happy as long as it is their adversaries being deplatformed and silenced (Facebook and other platforms have for years banned marginalized people like Palestinians at Israel's behest, but that is of no concern to U.S. liberals).
That is because the dominant strain of American liberalism is not economic socialism but political authoritarianism. Liberals now want to use the force of corporate power to silence those with different ideologies. They are eager for tech monopolies not just to ban accounts they dislike but to remove entire platforms from the internet. They want to imprison people they believe helped their party lose elections, such as Julian Assange, even if it means creating precedents to criminalize journalism.
World leaders have vocally condemned the power Silicon Valley has amassed to police political discourse, and were particularly indignant over the banning of the U.S. President. German Chancellor Angela Merkel, various French ministers, and especially Mexican President Andrés Manuel López Obrador all denounced the banning of Trump and other acts of censorship by tech monopolies on the ground that they were anointing themselves "a world media power." The warnings from López Obrador were particularly eloquent:
Even the ACLU — which has rapidly transformed from a civil liberties organization into a liberal activist group since Trump's election — found the assertion of Silicon Valley's power to destroy Parler deeply alarming. One of that organization's most stalwart defenders of civil liberties, lawyer Ben Wizner, told The New York Times that the destruction of Parler was more "troubling" than the deletion of posts or whole accounts: "I think we should recognize the importance of neutrality when we're talking about the infrastructure of the internet."
Yet American liberals swoon for this authoritarianism. And they are now calling for the use of the most repressive War on Terror measures against their domestic opponents. On Tuesday, House Homeland Security Chair Bennie Thompson (D-MS) urged that GOP Sens. Ted Cruz and Josh Hawley "be put on the no-fly list," while The Wall Street Journal reported that "Biden has said he plans to make a priority of passing a law against domestic terrorism, and he has been urged to create a White House post overseeing the fight against ideologically inspired violent extremists and increasing funding to combat them."
So much of this liberal support for the attempted destruction of Parler is based in utter ignorance about that platform, and about basic principles of free speech. I'd be very surprised if more than a tiny fraction of liberals cheering Parler's removal from the internet have ever used the platform or know anything about it other than the snippets they have been shown by those seeking to justify its destruction and to depict it as some neo-Nazi stronghold.
Parler was not founded, nor is it run, by pro-Trump, MAGA supporters. The platform was created based in libertarian values of privacy, anti-surveillance, anti-data collection, and free speech. Most of the key executives are more associated with the politics of Ron Paul and the CATO Institute than Steve Bannon or the Trump family. One is a Never Trump Republican, while another is the former campaign manager of Ron Paul and Rand Paul. Among the few MAGA-affiliated figures is Dan Bongino, an investor. One of the key original investors was Rebekah Mercer.
The platform's design is intended to foster privacy and free speech, not a particular ideology. They minimize the amount of data they collect on users to prevent advertiser monetization or algorithmic targeting. Unlike Facebook and Twitter, they do not assess a user's preferences in order to decide what they should see. And they were principally borne out of a reaction to increasingly restrictive rules on the major Silicon Valley platforms regarding what could and could not be said.
Of course large numbers of Trump supporters ended up on Parler. That's not because Parler is a pro-Trump outlet, but because those are among the people who were censored by the tech monopolies or who were angered enough by that censorship to seek refuge elsewhere.
It is true that one can find postings on Parler that explicitly advocate violence or are otherwise grotesque. But that is even more true of Facebook, Google-owned YouTube, and Twitter. And contrary to what many have been led to believe, Parler's Terms of Service includes a ban on explicit advocacy of violence, and they employ a team of paid, trained moderators who delete such postings. Those deletions do not happen perfectly or instantaneously — which is why one can find postings that violate those rules — but the same is true of every major Silicon Valley platform.
Indeed, a Parler executive told me that of the thirteen people arrested as of Monday for the breach at the Capitol, none appear to be active users of Parler. The Capitol breach was planned far more on Facebook and YouTube. As Recode reported, while some protesters participated in both Parler and Gab, many of the calls to attend the Capitol were from YouTube videos, while many of the key planners "have continued to use mainstream platforms like Twitter, Facebook, and YouTube." The article quoted Fadi Quran, campaign director at the human rights group Avaaz, as saying: "In DC, we saw QAnon conspiracists and other militias that would never have grown to this size without being turbo-charged by Facebook and Twitter."
And that's to say nothing of the endless number of hypocrisies with Silicon Valley giants feigning opposition to violent rhetoric or political extremism. Amazon, for instance, is one of the CIA's most profitable partners, with a $600 million contract to provide services to the agency, and it is constantly bidding for more. On Facebook and Twitter, one finds official accounts from the most repressive and violent regimes on earth, including Saudi Arabia, and pages devoted to propaganda on behalf of the Egyptian regime. Does anyone think these tech giants have a genuine concern about violence and extremism?
So why did Democratic politicians and journalists focus on Parler rather than Facebook and YouTube? Why did Amazon, Google and Apple make a flamboyant showing of removing Parler from the internet while leaving much larger platforms with far more extremism and advocacy of violence flowing on a daily basis?
In part it is because these Silicon Valley giants — Google, Facebook, Amazon, Apple — donate enormous sums of money to the Democratic Party and their leaders, so of course Democrats will cheer them rather than call for punishment or their removal from the internet. Part of it is because Parler is an upstart, a much easier target to try to destroy than Facebook or Google. And in part it is because the Democrats are about to control the Executive Branch and both houses of Congress, leaving Silicon Valley giants eager to please them by silencing their adversaries. This corrupt motive was made expressly clear by long-time Clinton operative Jennifer Palmieri:
Jennifer Palmieri @jmpalmieri
It has not escaped my attention that the day social media companies decided there actually IS more they could do to police Trump's destructive behavior was the same day they learned Democrats would chair all the congressional committees that oversee them.
The nature of monopolistic power is that anti-competitive entities engage in anti-trust illegalities to destroy rising competitors. Parler is associated with the wrong political ideology. It is a small and new enough platform such that it can be made an example of. Its head can be placed on a pike to make clear that no attempt to compete with existing Silicon Valley monopolies is possible. And its destruction preserves the unchallengeable power of a tiny handful of tech oligarchs over the political discourse not just of the United States but democracies worldwide (which is why Germany, France and Mexico are raising their voices in protest).
No authoritarians believe they are authoritarians. No matter how repressive are the measures they support — censorship, monopoly power, no-fly lists for American citizens without due process — they tell themselves that those they are silencing and attacking are so evil, are terrorists, that anything done against them is noble and benevolent, not despotic and repressive. That is how American liberals currently think, as they fortify the control of Silicon Valley monopolies over our political lives, exemplified by the overnight destruction of a new and popular competitor.
Author:
Glenn Greenwald is a journalist, constitutional lawyer, and author of four New York Times bestselling books on politics and law. His most recent book, "No Place to Hide," is about the U.S. surveillance state and his experiences reporting on the Snowden documents around the world. Prior to co-founding The Intercept, Greenwald's column was featured in The Guardian and Salon.
Glenn is one of the three co-founding editors of The Intercept. He left The Intercept in October 2020. https://greenwald.substack.com/ Suscribe to his newsletter
... ALERT
===
WhatsApp clarifies it's not giving all your data to Facebook after surge in Signal and Telegram users
The company is trying to contain fallout over a privacy policy update
By Nick Statt - 12.
Photo by Thomas Ricker / The Verge
WhatsApp has published a new FAQ page to its website outlining its stances on user privacy in response to widespread backlash over an upcoming privacy policy update. The core issue relates to WhatsApp's data-sharing procedures with Facebook, with many users concerned an updated privacy policy going into effect on February 8th will mandate sharing of sensitive profile information with WhatsApp's parent company.
That isn't true — the update has nothing to do with consumer chats or profile data, and instead the change is designed to outline how businesses who use WhatsApp for customer service may store logs of its chats on Facebook servers. That's something the company feels it is required to disclose in its privacy policy, which it's now doing after previewing the upcoming changes to business chats back in October.
We want to address some rumors and be 100% clear we continue to protect your private messages with end-to-end encryption. pic.twitter.com/6qDnzQ98MP

— WhatsApp (@WhatsApp) January 12, 2021
But a wave of misinformation on social media, not helped by Facebook's abysmal track record on privacy and its reputation for obfuscating changes to its various terms of service agreements, has resulted in a full-blown WhatsApp backlash that has users fleeing to competitors like Signal and Telegram.
Tesla CEO Elon Musk has even jumped into the fray, tweeting last week "Use Signal" to his more than 42 million followers. As the controversy has grown, Signal has become one of the most downloaded apps on Android and iOS and its verification system for signing up new users has repeatedly buckled under the pressure. Telegram, which is currently No. 2 behind Signal on the App Store, saw more than 25 million new users sign up in just the last 72 hours.
Telegram surpassed 500 million active users. 25 million new users joined in the last 72 hours: 38% came from Asia, 27% from Europe, 21% from Latin America and 8% from MENA. https://t.co/1LptHZb9PQ

— Telegram Messenger (@telegram) January 12, 2021
WhatsApp executives, as well as Instagram chief Adam Mosseri and Facebook AR / VR head Andrew "Boz" Bosworth, are now trying to set the record straight, perhaps to little avail at this point.
There is a lot of misinformation about the WhatsApp ToS right now. The policy update does *not* affect the privacy of your messages with friends or family in any way. The changes are related to messaging a business on WhatsApp, which is optional. https://t.co/b7szUeinKX

— Adam Mosseri (@mosseri) January 12, 2021
This is not accurate, fwiwhttps://t.co/hUy1AIKCeT

— Boz (@boztank) January 10, 2021
"We want to be clear that the policy update does not affect the privacy of your messages with friends or family in any way. Instead, this update includes changes related to messaging a business on WhatsApp, which is optional, and provides further transparency about how we collect and use data," the company writes on the new FAQ page.
It also stresses in the FAQ that neither Facebook nor WhatsApp read users' message logs or listen to their calls, and that WhatsApp doesn't store user location data or share contact information with Facebook. (It's also worth noting that data sharing with Facebook is extremely limited for European users due to stronger user privacy protections in the EU.)
WhatsApp chief Will Cathcart also took to Twitter a few days ago to post a thread (later shared by Bosworth in the tweet above) trying to cut through the confusion and explain what's actually going on.
"With end-to-end encryption, we cannot see your private chats or calls and neither can Facebook. We're committed to this technology and committed to defending it globally," Cathcart wrote. "It's important for us to be clear this update describes business communication and does not change WhatsApp's data sharing practices with Facebook. It does not impact how people communicate privately with friends or family wherever they are in the world."
That's why we are so committed to end-to-end encryption, and why we keep improving the privacy of WhatsApp, such as with our launch of disappearing messages in November. Our innovation on privacy will continue.

— Will Cathcart (@wcathcart) January 8, 2021
A bit of irony in all of this is the data sharing WhatsApp users are so keen to avoid has already likely been happening for a vast majority of those who use the messaging platform. The company let users opt out of data sharing with Facebook for only a brief amount of time back in 2016, two years after Facebook purchased the platform.
After that, new sign-ups and those who didn't manually opt out of data sharing have had some WhatsApp information, principally their phone number and profile name, shared with the larger social network for ad targeting and other purposes. (If you did opt out, WhatsApp says it will honor that even after the February 8th update, according to PCMag.)
If you look at the privacy labels for WhatsApp on the App Store, labels Apple only last month began forcing developers to disclose, you'll see scores of information that is marked as "data linked to you," although only a unique device ID and app usage data is listed as used for "developer's advertising and marketing." (WhatsApp tried publicly calling Apple out for not making its own first-party apps adhere to the same standards, only for Apple to reply that it does in fact list privacy labels for the iOS apps it develops.)
In the upcoming privacy policy change, language regarding data sharing with Facebook was changed, leading many to believe the new mandated data sharing was a new change that could not be avoided — even though it's been happening all along. "As part of the Facebook family of companies, WhatsApp receives information from, and shares information with, this family of companies," reads WhatsApp's new privacy policy. "We may use the information we receive from them, and they may use the information we share with them, to help operate, provide, improve, understand, customize, support, and market our Services and their offerings."
This whole controversy may be chalked up to users misreading confusing media reports, jumping to conclusions, and then participating in scaremongering on social media. But it's also a reality Facebook must contend with that the lack of trust in WhatsApp is directly related to years of bad faith privacy pledges from Facebook and increasingly complex terms of service agreements no regular, non-lawyer user can reasonably comprehend.
It's no wonder then that users are flocking to an app like Signal — managed by a nonprofit and subsisting on donations and wealthy benefactors like none other than WhatsApp co-founder Brian Acton — when they feel they can no longer trust what's really happening when they message their friends on their smartphone. Now, Facebook and WhatsApp face a long road of transparent communication and trust-building ahead if they want to get those people back.
===
[2021.01.11] If you're a WhatsApp user, pay attention to the changes in the privacy policy that you're being forced to agree with.
In 2016, WhatsApp gave users a one-time ability to opt out of having account data turned over to Facebook. Now, an updated privacy policy is changing that. Come next month, users will no longer have that choice. Some of the data that WhatsApp collects includes:

User phone numbers

Other people's phone numbers stored in address books

Profile names

Profile pictures and

Status message including when a user was last online

Diagnostic data collected from app logs

Under the new terms, Facebook reserves the right to share collected data with its family of companies.
EDITED TO ADD (1/13): WhatsApp tries to explain.
===
PROLOGUE: The example of Poland (see below) that has now measures to fine social media companies for censoring free speech must be replicated the world over.
WSJ claims Google blacklists sites and makes algorithmic changes to favor big businesses
By Cassie B. - 11. January 2021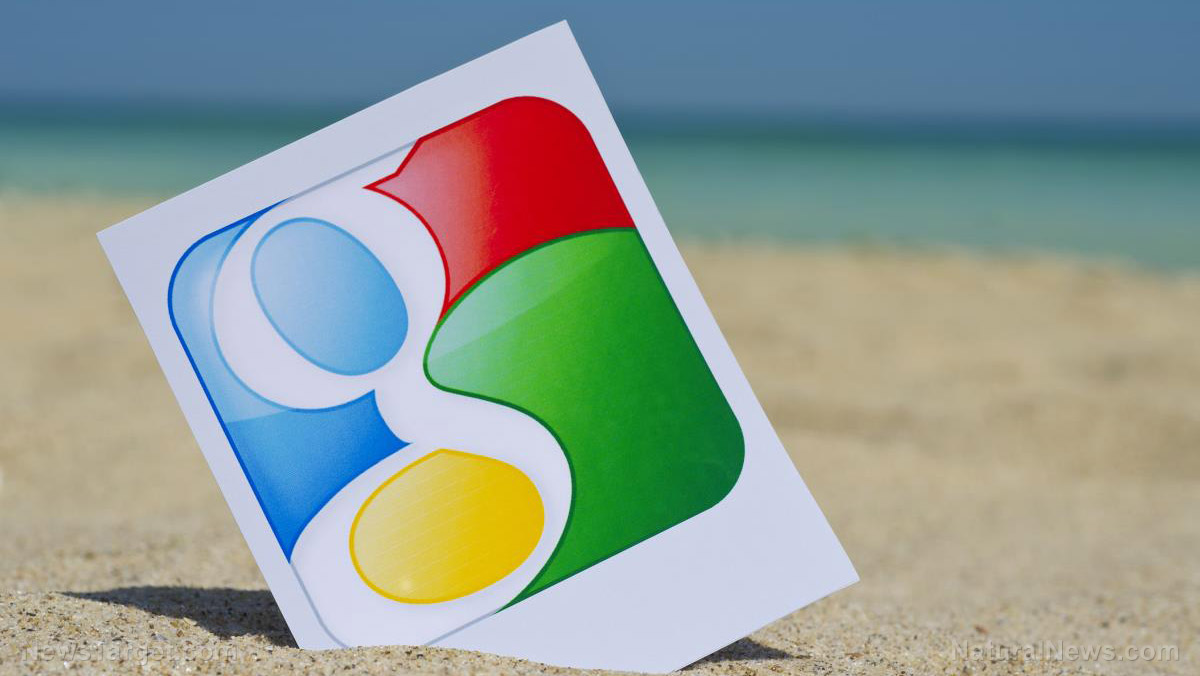 Yes, Google does blacklist sites, target conservative news sites, and manipulate its algorithm to benefit big businesses – and even the Wall Street Journal is concerned.
According to their report, Google has been blacklisting certain sites since the early 2000s to ensure they do not appear in search results. These changes are separate from those involving sites they are legally required to block, such as those featuring copyright infringement or child abuse and those aimed at demoting spam sites.
In particular, the WSJ said it had seen documents demonstrating that Google News has blacklisted conservative publications. Among the sites on the list of those that won't appear in Google News or Featured Products were the right-wing sites The Gateway Pundit and The United West. The WSJ also said it had seen a draft policy document that says the goal of the blacklist is to "bar the sites from surfacing in any Search feature or news product sites."
A person familiar with the matter, meanwhile, told the publication that changes to the blacklist must be carried out by at least two people, with one making the change and another approving it.
This casts serious doubt on Google's often-disputed claims that it does not make decisions based on politics as well as its congressional testimony that it does not use blacklists. When asked in a 2018 hearing if the search giant has ever blacklisted any "company, group, individual or outlet… for political reasons," Google's Vice President of Public Policy, Karan Bhatia, replied: 'No, ma'am, we don't use blacklists/whitelists to influence our search results."
Not surprisingly, Google attacked the WSJ story, claiming that it gives a "very inaccurate impression" of how they operate. They also said it contained "old, incomplete anecdotes."
Google favoring big businesses who also happen to be big advertisers
The WSJ also reported they're rigging their system to favor big businesses. Algorithmic changes to search results are made to promote bigger companies over smaller ones. In at least one case, the paper claims, they made changes on behalf of eBay, who also happens to be one of their major advertisers. How convenient!
Other insiders have said they change algorithms to boost sites like Facebook and Amazon in their search results.
These moves are reportedly hotly contested within the company, with those in favor claiming that customers are more likely to find what they need at bigger outlets – yet Amazon's products are boosted even if the items in question are discontinued. Although the issue has come up many times in meetings discussing algorithm changes, the company has repeatedly opted not to reverse the changes.
They also update their index of sites like Amazon and Facebook more frequently, which helps them show up more often in people's search results.
In addition, some of their biggest advertisers are given direct advice on improving their organic search results, which is a perk not extended to businesses who lack contacts at Google. The company's advertising revenue in 2018 was $116.3 billion.
In July, Google came under fire when several conservative websites disappeared from their search results, including the Drudge Report, Breitbart and the National Pulse. They claimed it was due to a "bug" they have since fixed. But because its targeted right-leaning websites, former Google engineer Mike Wacker told the media that the glitch might have inadvertently exposed an internal blacklist targeting conservatives.
He said: "The glitch is that sites on this blacklist disappeared from Google search results, but the existence of the list is very much by design. And that raises a major question: Why was this blacklist created in the first place, and what else is it used for?"
Google claims it cannot share how its algorithms work to prevent people from gaming their system, which may sound plausible but is also an expedient way to cover up their efforts to silence conservative sites and place their biggest advertisers front and center.
Sources for this article include:
===
Trump trying to send his first tweet via carrier eagle
Trump trying to send his first tweet via carrier pigeon: pic.twitter.com/eQSCkizKm7

— Blake Hammond (@BigRadMachine) January 9, 2021
===
PROLOGUE: But with Wallstreet recently completely rejecting and ignoring Trump's executive order to delist 3 Chinese Communist Communication Companies, little might come out of the ban on 8 Chinese apps. Twitter, mostly owned by the global players Blackrock and Vanguard, went even so far to delete Trump's Twitter account.
Trump bars U.S. transactions with eight Chinese apps including Alipay
By Alexandra Alper, David Shepardson - 06. January 2021
WASHINGTON (Reuters) - U.S. President Donald Trump on Tuesday signed an executive order banning transactions with eight Chinese software applications, including Ant Group's Alipay mobile payment app, the White House said, escalating tensions with Beijing two weeks before President-elect Joe Biden takes office.
The move, first reported by Reuters, is aimed at curbing the threat to Americans posed by Chinese software applications, which have large user bases and access to sensitive data, a senior administration official told Reuters.
The order argues that the United States must take "aggressive action" against developers of Chinese software applications to protect national security.
It tasks the Commerce Department with defining which transactions will be banned under the directive within 45 days and targets Tencent Holdings Ltd's QQ Wallet and WeChat Pay as well.
The order also names CamScanner, SHAREit, Tencent QQ, VMate which is published by Alibaba Group subsidiary UCWeb, and Beijing Kingsoft Office Software's WPS Office.
"By accessing personal electronic devices such as smartphones, tablets, and computers, Chinese connected software applications can access and capture vast swaths of information from users, including sensitive personally identifiable information and private information," the executive order states.
Such data collection "would permit China to track the locations of federal employees and contractors, and build dossiers of personal information," the document adds.
China will take necessary measures to safeguard the legitimate rights of companies in view of the Trump order, foreign ministry spokeswoman Hua Chunying told a regular briefing on Wednesday, adding that the U.S. was abusing its national power and unreasonably suppressing foreign companies.
In a statement late on Wednesday, China's Ministry of Commerce said the U.S. ban goes against fair competition.
It also harms the interests of Chinese companies and their customers, including those in the United States, who had "widely welcomed" the apps as a contactless payment option during the pandemic, the ministry added.
Kingsoft said in a statement published by Chinese state media that it did not expect Trump's order to substantially impact the company's business in the short term. Ant, the Biden transition team and SHAREit declined to comment.
Alibaba, Tencent, CamScanner and the Chinese Embassy in Washington did not immediately respond to requests for comment.
The order aims to cement Trump's tough-on-China legacy before the Jan. 20 inauguration of Biden, a Democrat, who has said little about how he plans to address specific tech threats from China.
Biden could, however, revoke the order on the first day of his presidency, though his transition team did not immediately respond to a request for comment on the matter.
The order will likely ratchet up tensions further between Washington and Beijing, which have been locked in a bitter dispute over the origins of the coronavirus and a Chinese crackdown on Hong Kong.
Despite the 45-day time line laid out by the order, the Commerce Department plans to act before Jan. 20 to identify prohibited transactions, another U.S. official told Reuters.
The directive mirrors Trump executive orders signed in August directing Commerce to block some U.S. transactions with WeChat and the Chinese-owned video app TikTok.
Had those orders gone into effect, they would have effectively banned the Chinese apps' use in the United States and barred Apple Inc and Alphabet Inc's app stores from offering them for download for new users.
The restrictions, however, were blocked by courts mainly on freedom of speech grounds. The White House is confident the new restrictions will stand up to judicial scrutiny, since applications like Alipay would struggle to bring a First Amendment case, the senior administration official told Reuters.
U.S. Secretary of Commerce Wilbur Ross said in a statement that he supports Trump's "commitment to protecting the privacy and security of Americans from threats posed by the Chinese Communist Party."
Alipay has been in Washington's cross hairs for months.
Reuters reported in November that the U.S. State Department had submitted a proposal to add Ant Group to a trade blacklist in order to deter U.S. investors from taking part in its lucrative initial public offering. But the Commerce Department, which oversees the blacklist, shelved the proposal after Alibaba Group Holding Inc President Michael Evans urged Ross to reject the bid.
Ant is China's dominant mobile payments company, offering loans, payments, insurance and asset management services via mobile apps. It is 33% owned by Alibaba and controlled by Alibaba founder Jack Ma, but is currently unavailable for American users.
Alipay was downloaded from Apple's U.S. app store and Google Play 207,000 times in 2020, while image scanning app CamScanner and office suite app WPS Office were downloaded 4.4 million and 563,000 times respectively, according to research firm SensorTower.
Tuesday's move is the latest in a raft of tough new curbs on Chinese companies.
The White House unveiled an executive order in November banning U.S. investment in alleged Chinese military companies including China's top chipmaker SMIC and oil giant CNOOC. Last month, the Commerce Department added dozens of Chinese companies, including Chinese drone manufacturer SZ DJI Technology Co Ltd, to a trade blacklist.
Reporting by Alexandra Alper and David Shepardson in Washington; Additional reporting by Brenda Goh and Josh Horwitz in Shanghai; Pei Li in Hong Kong and Gabriel Crossley in Beijing; Editing by Matthew Lewis, Leslie Adler, Lincoln Feast and Giles Elgood
===
BEWARE OF WHAT IS COMING:
Common Trust Network
Dec 29, 2020
BREAKING: Common Trust Network Its here folks I told you! They did it Prepare to be totally tracked! https://www.weforum.org/projects/comm... Note: This page was removed by the WEF, but you find the WEF press release, when the first stupid government (Aruba) joined The Common Trust Netwwork:
https://www.weforum.org/press/2020/12/aruba-first-government-to-join-the-commontrust-network/
Aruba First Government to Join the CommonTrust Network
Published 17 Dec 2020 by Madeleine Hillyer, Public Engagement, World Economic Forum, , +1 646 592 5044
Today, Aruba becomes the first government partner of the CommonTrust Network, taking on a leadership role in accelerating economic recovery around the world
The CommonTrust Network brings together private and public partners to develop a global trust framework that will allow people to demonstrate their health status in compliance with country entry requirements
The network includes hundreds of health systems covering thousands of locations in the United States and a growing network of labs and healthcare providers worldwide
Read more about the CommonTrust Network here
New York, USA, 17 December: Today, the government of Aruba and several leading global laboratory, health, and travel partners have joined the CommonTrust Network. The CommonTrust Network is a coalition of private and public partners, which aims to enable people to demonstrate their health status in compliance with country entry requirements while protecting their data privacy. By doing so, it is hoped that international borders can be opened more safely and economic activity resumed.
"Aruba is pleased to take a leadership role as the first government to formally join the CommonTrust Network," said Evelyn Wever-Croes, Prime Minister of Aruba. "Building out this international trust network for health data will accelerate the safer reopening of international borders and accelerate economic recovery for Aruba and in countries around the world."
"The COVID-19 pandemic has only emphasized the need for like-minded organizations to work together," said Christoph Wolff, Head of Mobility at the World Economic Forum. "The CommonTrust Network is an ambitious, but necessary collaboration across and beyond the travel and tourism ecosystem, which will harmonize programmes related to digital COVID-19 test results and health record verification."
The initiative sees participating countries, jurisdictions and other destinations, including airlines, ships, public transport, hotels, venues, events, offices and schools, agree to publish and maintain their health entry requirements using a standard machine-readable format in the CommonTrust Registry.
Currently, people are required to prove their negative COVID-19 test results in places like work or school, as well as when entering certain countries. They are doing so with stamps in booklets, paper receipts or photographs of their paper copies. These paper-based forms are easily falsified and there is no standard format or certification system.
To help address this, the CommonTrust Network is creating a global registry of trusted health data sources, standard formats for lab results, and standard tools to make those results and records digitally accessible.
New diagnostics partners include global healthcare company Roche, and laboratories LabCorp and Quest Diagnostics, who have joined along with the global diagnostics non-profit organization, the Foundation for Innovative New Diagnostics (FIND). These health information partners will allow more individuals to readily gain digital access to their health data, including lab test results and potentially future vaccination records.
"Access to data is key to empowering people and an essential element of managing healthcare," said Catharina Boehme, Chief Executive Officer of FIND. "We are pleased to be working with partners including the CommonTrust Network on digital health initiatives that will enable us to live with COVID-19 in safety until the pandemic is defeated, and help us fight against other major diseases affecting the world's poorest populations."
Cigna, the largest provider of health insurance products and services to expatriates and the globally mobile, has also joined the CommonTrust Network.
Global shipping, travel and aviation
Among those most affected by the lack of clarity about testing and certification are the world's seafarers, according to the International Transport Workers' Federation (ITF).
"Hundreds of thousands of seafarers across the globe are still stranded on ships and unable to return home because of international travel restrictions due to COVID-19", said Stephen Cotton, General Secretary of the ITF. "We believe this humanitarian crisis, which also poses a significant risk to global supply chains, needs to be addressed in part through the introduction of internationally recognised certification of COVID-19 test results and of vaccinations in the future."
An early supporter, the World Travel and Tourism Council (WTTC) today formally joined the CommonTrust Network, reinforcing its strategic partnership with the World Economic Forum, which aims to promote secure, sustainable and resilient travel and tourism.
In aviation, Cathay Pacific Airways also joins CommonTrust Network airlines JetBlue, Lufthansa, Swiss International Airlines, United Airlines and Virgin Atlantic, which will begin the roll-out of CommonTrust-enabled routes in December on select flights departing from Boston, Hong Kong, London and New York.
CommonTrust Network trials
The first platform built on the CommonTrust Network, CommonPass, was first successfully trialled in October on Cathay Pacific Airways and United Airlines flights between Hong Kong, Singapore, London and New York. Government observers of the trials included the United States Customs and Border Protection (CBP) and Centers for Disease Control & Prevention (CDC), and the United Kingdom Border Force and Ministry for Transport.
"Our partnership with CommonPass is an important step in our effort to maintain a seamless travel journey for our customers and crewmembers, while providing the safest experience possible," says Joanna Geraghty, president and chief operating officer, JetBlue. "As travel evolves, solutions like CommonPass, which protect privacy while quickly satisfy entry criteria, will be pivotal to maintaining open borders and economies. JetBlue will continue to seek out thoughtful partnerships and solutions that maintain our commitment to safety as well as advancing and protecting the health of our customers, crewmembers and communities we serve."
The CommonTrust Network is enabled by a global network of labs, vaccine distributors and healthcare providers who agree to provide individuals with digital access to their own health information using open, globally-interoperable standards (e.g. HL7 FHIR, W3C verifiable credentials). The network includes hundreds of health systems covering thousands of locations in the United States and a growing network of labs and healthcare providers around the world. CommonTrust Network airport labs include XpresCheck (JFK, EWR, BOS), Collinson (LHR, LGW), and Prenetics (HKG).
The Commons Project Foundation
The Commons Project Foundation is a non-profit public trust established with support from the Rockefeller Foundation. It builds and operates digital platforms and services for the common good. Its mission-driven structure is designed to attract world-class talent to build and sustain digital public services in a way that serves people's interests. Beginning with health information, it is focused on empowering people to access and control their personal data and put it to use for their own benefit.
Media queries for The Commons Project Foundation should be addressed to Thomas Crampton at +44 782 699 5794 or
Notes
Read more about the CommonTrust Network
===
Beware "smart spies:" Google and Amazon products can be hacked and used to eavesdrop on users or steal data, warn researchers
By Michael Alexander - 05. December 2020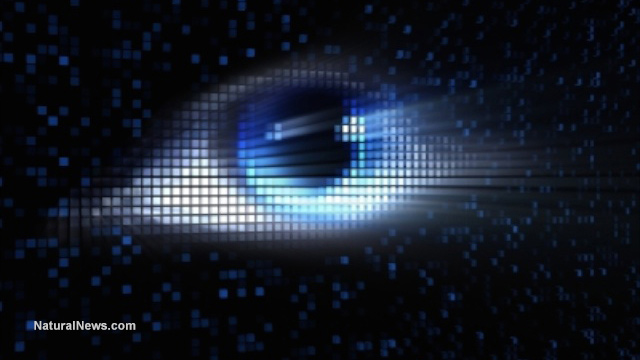 Your "smart" home devices and home assistants can be used to spy on you, a digital security think tank has warned users.
Experts at Security Research Lab were able to easily bypass the defenses of two major smart speaker companies during a test of these companies' security practices.
Researchers used fake apps to get users data
Security Research Lab's engineers were able to do the security bypass by disguising eight applications designed to target personal data like voice-recordings and passwords of both Google Home and Amazon Echo users, as software that reads horoscopes through voice-commands.
Among the first layers of defense that they were able to breach, the researchers said, were Google and Amazon's moderation teams, who they mentioned in a report as having readily approved their bogus apps. That incident, the researchers said, was a lapse that merits greater scrutiny.
One app, the Berlin-based researchers said, was designed to trick users into thinking that their devices are inactive by issuing fake error messages after being activated by a programmed wake-word. In reality, the app remained open and with the microphone engaged.
According to the research team, this could provide hackers the opportunity to eavesdrop on any conversations that happen within earshot.
Another app, on the other hand, was designed to harvest passwords by tricking users into spelling them out in order to supposedly facilitate a program update. Once the user spells out his password, the app, according to its creators, then transcribes it before sending the information to a remote server. (Related: SCARY: Computer experts show how easy it is to hack off-the-shelf smart devices like baby monitors and home security cameras.)
The apps were only removed once researchers made the company aware of their test.
In their report, the Security Research Lab team said their findings should act as a wake-up call for users of microphone-enabled smart home devices who may not be aware the technology can be easily exploited by hackers and other cybercriminals.
"The privacy implications of an internet-connected microphone listening in to what you say are further reaching than previously understood," the researchers said in their report, noting that voice-activated apps must be approached with caution.
The research group's findings came in the wake of the revelation that tech giants Google, Amazon, Apple, Microsoft and Facebook used contractors to comb through audio recordings of their products' users — including recordings not intended for their devices' operation, such as business calls and private conversations.
The tech giants have defended this, noting in separate statements that they keep and monitor the recordings in order to purportedly improve the accuracy of their Smart Assistants.
Amazon, by default, records every user interaction with Alexa, the same as with Google. Both their smart devices hold onto their users' recordings unless manually changed in the device's Settings.
As detailed in several reports, both Amazon and Google have updated their processes for publishing new Alexa skills and Google actions to prevent this from happening.
"We have put mitigations in place to prevent and detect this type of skill behavior and reject or take them down when identified," Amazon said in a statement.
Google, meanwhile, noted that they are putting additional mechanisms in place to prevent similar issues from occurring again in the future.
How will I know if my device is spying on me?
"Smart spies undermine the assumption that voice apps are only active as long as they are in dialogue with the user," Karsten Nohl, SRL's chief scientist, said in an interview with the BBC, adding that there are ways to check if your device is "spying" on its users.
One of these, Nohl said, is to check if the device is asking for the user's password.
"Users should be very suspicious when any smart speaker asks for a password, which no regular app is supposed to do," Nohl said.
Another indicator, according to Nohl, is more visible: the smart-speaker light remains on.
This, Nohl, said, is an indicator that the device is still listening.
"Users need to be more aware of the potential of malicious voice apps that abuse their smart speakers," the think tank said in a statement.
For more stories and articles about the dangers of unmonitored technology, visit Glitch.news.
Sources include:
===
This New Technology Will Dangerously Expand Government Spying On Citizens
If you're worried about the capability of government to conduct surveillance of citizens engaged in political assembly and protest, or even just personal activity, then you should be aware the technological capability of government surveillance is about to expand exponentially.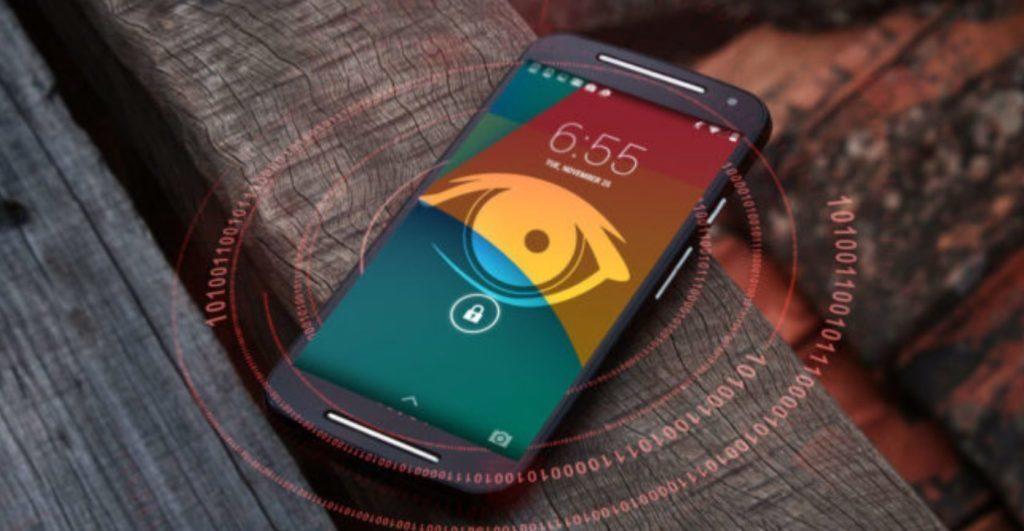 The US Air Force's Research Lab (yes, it has its own lab) has recently signed a contract to test new software of a company called SignalFrame, a Washington DC wireless tech company. The company's new software is able to access smartphones, and from your phone jump off to access any other wireless or bluetooth device in the near vicinity. To quote from the article today in the Wall St. Journal, the smartphone is used "as a window onto usage of hundreds of millions of computers,s routers, fitness trackers, modern automobiles and other networked devices, known collectively as the 'Internet of Things'."
Your smartphone in effect becomes a government listening device that detects and accesses all nearby wireless or bluetooth devices, or anything that has a MAC address for that matter. How 'near' is nearby is not revealed by the company, or the Air Force, both of which refused to comment on the Wall St. Journal story. But with the expansion of 5G wireless, it should be assumed it's more than just a couple steps from your smartphone.
One can imagine some scary scenarios with this capability in the hands of government snoops:
Not only would the government know your geographical location via the GPS signal to your cellphone. They'd know what you are doing. And with whom.

A political gathering would allow them to see all the owners of other cellphones in the vicinity of a protest or demonstration. How many are gathering at a particular street or location. The direction they might be heading. Or whether there's an organization meeting in a hall or room and who (with a cellphone as well) might be attending.

If you're driving on a winding coastal or mountain road, it would know, and could possibly access, your car's various electronic systems to turn them off. It might access your car's circuit board that governs your power steering when you're driving in an area of winding roads. Or it might be able to just shut down your car's electrical system and remotely lock all your doors. The police no longer have to engage in highway chases until capture.

The new tech would allow the government to access the data on your fitbit device while you're jogging. Or worse, maybe even interfere with the signal on your heart pacemaker device.

The technology might be used to access your smartphone, and from there to turn on your home Alexa device to listen in and record conversations without you ever knowing. Or to listen in on your zoom conferencing on your laptop. Or maybe even worse, to shut down or bypass the safety features on your home furnace equipment. Or turn off your home security system.

And with 5G wireless broadband, the tracking might be extended well beyond the range of a bluetooth device. Add 5G broadband wireless to SignalFrame's technology, and then wed that to the capability of machine learning and artificial intelligence, and you get instant processing of a massive amount of data on any targeted person or gathering!
This problem of government surveillance on free citizen activity is not new. It took a giant leap after 9-11 with the Patriot Act and acquisition of phone data by Homeland Security and other government agencies. It was supposed to have stopped. But it hasn't. The snoops have continued to ignore Congressional resolutions and court decisions on privacy invasion of citizens. The latest Air Force lab testing is likely just a recent 'tip of the iceberg' revelation. And if the Air Force is doing it, be assured so are the Army, Navy, the NSA, CIA, FBI and all the other government snoops.
Certainly this kind of technology would be used not only by the US government. If the USA has it, you can bet other governments do too–especially China, Russia, Israel, and probably some of the Europeans as well.
Unlike in 2001, in 2020 SignalFrame's technology takes government surveillance to a new level–given the ubiquity of smartphones, Internet of Things (IOT) devices, digital circuit board dependent autos, and all the many household devices now with MAC wireless access addresses. And now, unlike circa 2001 and the passage of the Patriot Act (and its continuation in annual NDAA legislation), we have AI, machine learning, neural nets everywhere, and massive government data processing power.
In short, Technology is becoming a growing tool and power in the hands of governments, to use to thwart democratic and constitutional rights–as well as to detect, apprehend, and 'deal with' those who protest and oppose those governments.
===
Surveillance Scandal Involving U.S. Intelligence Hits Denmark
By BL - 29. August 2020
Denmark has been rocked by a surveillance scandal in which private citizens' data was allegedly collected by military intelligence and then shared with foreign powers.
This week, Danes learned that their Defense Intelligence Service, known locally as FE, may have repeatedly broken the law by misleading its watchdog about spying on private individuals. The revelations, brought forward by a whistle-blower, have already resulted in several high-level dismissals at the agency.
READ ON AT SOURCE
===
Behind the Headlines
Social Media Censorship Reaches New Heights as Twitter Permanently Bans Dissent
Mnar Muhawesh speaks with journalist Daniel McAdams about being permanently banned from Twitter, social media censorship and more.
By Mnar Muhawesh Adley - 14.
It's an open secret. The deep state is working hand in hand with Silicon Valley social media giants like Twitter, Facebook and Google to control the flow of information. That includes suppressing, censoring and sometimes outright purging dissenting voices – all under the guise of fighting fake news and Russian propaganda.
Most recently, it was revealed that Twitter's senior editorial executive for Europe, the Middle East and Africa is an active officer in the British Army's 77th Brigade, a unit dedicated to online warfare and psychological operations.
In other words: he specializes in disseminating propaganda.
The news left many wondering how a member of the British Armed Forces secured such an influential job in the media.
The bombshell that one of the world's most influential social networks is controlled in part by an active psychological warfare officer was not covered at all in the New York Times, CNN, CNBC, MSNBC or Fox News, who appear to have found the news unremarkable.
But for those paying attention and for those who have been following 'MintPress News' extensive coverage of social media censorship, this revelation was merely another example of the increasing closeness between the deep state and the fourth estate.
Amazon owner, and world's richest man, Jeff Bezos was paid $600 million by the CIA to develop software and media for the agency, that's more than twice as much as Bezos bought the Washington Post for, and a move media critics warn spells the end of journalistic independence for the Post.
Meanwhile, Google has a very close relationship with the State Department, its former CEO Eric Schmidt's book on technological imperialism was heartily endorsed by deep state warmongers like Henry Kissinger, Hillary Clinton and Tony Blair.
In their book titled, The New Digital Age: Reshaping the Future of People, Nations and Business, Eric Schmidt and fellow Google executive Jared Cohen wrote:
What Lockheed Martin was to the twentieth century…technology and cyber-security companies [like Google] will be to the twenty-first."
Another social media giant partnering with the military-industrial complex is Facebook. The California-based company announced last year it was working closely with the neoconservative think tank, The Atlantic Council, which is largely funded by Saudi Arabia, Israel and weapons manufacturers to supposedly fight foreign "fake news."
The Atlantic Council is a NATO offshoot and its board of directors reads like a rogue's gallery of warmongers, including the notorious Henry Kissinger, Bush-era hawks like Condoleezza Rice, Colin Powell, James Baker, the former head of the Department of Homeland Security and author of the PATRIOT Act, Michael Chertoff, a number of former Army Generals including David Petraeus and Wesley Clark and former heads of the CIA Michael Hayden, Leon Panetta and Michael Morell.
39 percent of Americans, and similar numbers of people in other countries, get their news from Facebook, so when an organization like the Atlantic Council is controlling what the world sees in their Facebook news feeds, it can only be described as state censorship on a global level.
After working with the council, Facebook immediately began banning and removing accounts linked to media in official enemy states like Iran, Russia and Venezuela, ensuring the world would not be exposed to competing ideas and purging dissident voices under the guise of fighting "fake news" and "Russian bots."
Meanwhile, the social media platform has been partnering with the U.S. and Israeli governments to silence Palestinian voices that show the reality of life under Israeli apartheid and occupation. The Israeli Justice Minister proudly revealed that Facebook complied with 95 percent of Israeli government requests to delete Palestinian pages. At the same time, Google deleted dozens of YouTube and blog accounts supposedly connected to the government of Iran.
In the last week alone, Twitter has purged several Palestinian news pages, including Quds News Network — without warning or explanation.
Electronic Intifada co-founder Ali Abunimah wrote,
This alarming act of censorship is another indication of the complicity of major social media firms in Israel's efforts to suppress news and information about its abuses of Palestinian rights."
Alternative voices not welcome
The vast online purge of alternative voices has also been directed at internal "enemies."
Publishers like Julian Assange and whistleblowers like Chelsea Manning are still being held in solitary confinement in conditions that international bodies and human rights groups call torture, for their crime of revealing the extent of the global surveillance network and the control over the media that Western governments have built.
As attempts to re-tighten the state and corporate grip over our means of communication increases, high-quality alternative media are being hit the hardest, as algorithm changes from the media monoliths have deranked, demoted, deleted and disincentivized outlets that question official narratives, leading to huge falls in traffic and revenue.
The message from social media giants is clear: independent and alternative voices are not welcome.
One causality in this propaganda war is Daniel McAdams, Executive Director of the Ron Paul Institute for Peace and Prosperity, a public advocacy group that argues that a non-interventionist foreign policy is crucial to securing a prosperous society at home. McAdams served as Senator Paul's foreign affairs advisor between 2001 and 2012. Before that, he was a journalist and editor for the Budapest Sun and a human rights monitor across Eastern Europe.
McAdams, who spent much of his time on Twitter calling out the war machine supported by both parties, was recently permanently banned from the platform for so-called "hateful conduct." His crime? Challenging Fox News anchor Sean Hannity over his hour-long segment claiming to be against the "deep state," while simultaneously wearing a CIA lapel pin. In the exchange, McAdams called Hannity "retarded," claiming he was becoming stupider every time he watched him.
Yes, despite that word and its derivatives having been used on Twitter over ten times in the previous minute, and often much more aggressively than McAdams used it – only McAdams fell victim to Twitter's ban hammer. Something didn't make sense about this ban. One only needs to read the replies under any of President Trump's tweets to see far more hateful speech than what McAdams displayed to suspect foul play.
I spoke with McAdams about the ban and began by asking him if he accepts the premise of the ban, or if he believes something else was afoot.
Feature photo | Spirit Boom Cat | Shutterstock
Author:
Mnar Muhawesh is founder, CEO and editor in chief of MintPress News, and is also a regular speaker on responsible journalism, sexism, neoconservativism within the media and journalism start-ups.

Republish our stories! MintPress News is licensed under a Creative Commons Attribution-NonCommercial-ShareAlike 3.0 International License.
===
US – UK Intel Agencies Declare Cyber War on Independent Media
British and American state intelligence agencies are "weaponizing truth" to quash vaccine hesitancy as both nations prepare for mass inoculations, in a recently announced "cyber war" to be commanded by AI-powered arbiters of truth against information sources that challenge official narratives.
By Whitney Webb - 11. November 2020
In just the past week, the national-security states of the United States and United Kingdom have discreetly let it be known that the cyber tools and online tactics previously designed for use in the post-9/11 "war on terror" are now being repurposed for use against information sources promoting "vaccine hesitancy" and information related to Covid-19 that runs counter to their state narratives.
A new cyber offensive was launched on Monday by the UK's signal intelligence agency, Government Communications Headquarters (GCHQ), which seeks to target websites that publish content deemed to be "propaganda" that raises concerns regarding state-sponsored Covid-19 vaccine development and the multi-national pharmaceutical corporations involved.
Similar efforts are underway in the United States, with the US military recently funding a CIA-backed firm—stuffed with former counterterrorism officials who were behind the occupation of Iraq and the rise of the so-called Islamic State—to develop an AI algorithm aimed specifically at new websites promoting "suspected" disinformation related to the Covid-19 crisis and the US military–led Covid-19 vaccination effort known as Operation Warp Speed.
Both countries are preparing to silence independent journalists who raise legitimate concerns over pharmaceutical industry corruption or the extreme secrecy surrounding state-sponsored Covid-19 vaccination efforts, now that Pfizer's vaccine candidate is slated to be approved by the US Food and Drug Administration (FDA) by month's end.
Pfizer's history of being fined billions for illegal marketing and for bribing government officials to help them cover up an illegal drug trial that killed eleven children (among other crimes) has gone unmentioned by most mass media outlets, which instead have celebrated the apparently imminent approval of the company's Covid-19 vaccine without questioning the company's history or that the mRNA technology used in the vaccine has sped through normal safety trial protocols and has never been approved for human use. Also unmentioned is that the head of the FDA's Center for Drug Evaluation and Research, Patrizia Cavazzoni, is the former Pfizer vice president for product safety who covered up the connection of one of its products to birth defects.
Essentially, the power of the state is being wielded like never before to police online speech and to deplatform news websites to protect the interests of powerful corporations like Pfizer and other scandal-ridden pharmaceutical giants as well as the interests of the US and UK national-security states, which themselves are intimately involved in the Covid-19 vaccination endeavor.
UK Intelligence's New Cyberwar Targeting "Anti-Vaccine Propaganda"
On Monday, the UK newspaper The Times reported that the UK's GCHQ "has begun an offensive cyber-operation to disrupt anti-vaccine propaganda being spread by hostile states" and "is using a toolkit developed to tackle disinformation and recruitment material peddled by Islamic State" to do so. In addition, the UK government has ordered the British military's 77th Brigade, which specializes in "information warfare," to launch an online campaign to counter "deceptive narratives" about Covid-19 vaccine candidates.
The newly announced GCHQ "cyber war" will not only take down "anti-vaccine propaganda" but will also seek to "disrupt the operations of the cyberactors responsible for it, including encrypting their data so they cannot access it and blocking their communications with each other." The effort will also involve GCHQ reaching out to other countries in the "Five Eyes" alliance (US, Australia, New Zealand and Canada) to alert their partner agencies in those countries to target such "propaganda" sites hosted within their borders.
The Times stated that "the government regards tackling false information about inoculation as a rising priority as the prospect of a reliable vaccine against the coronavirus draws closer," suggesting that efforts will continue to ramp up as a vaccine candidate gets closer to approval.
It seems that, from the perspective of the UK national-security state, those who question corruption in the pharmaceutical industry and its possible impact on the leading experimental Covid-19 vaccine candidates (all of which use experimental vaccine technologies that have never before been approved for human use) should be targeted with tools originally designed to combat terrorist propaganda.
While The Times asserted that the effort would target content "that originated only from state adversaries" and would not target the sites of "ordinary citizens," the newspaper suggested that the effort would rely on the US government for determining whether or not a site is part of a "foreign disinformation" operation.
This is highly troubling given that the US recently seized the domains of many sites, including the American Herald Tribune, which it erroneously labeled as "Iranian propaganda," despite its editor in chief, Anthony Hall, being based in Canada. The US government made this claim about the American Herald Tribune after the cybersecurity firm FireEye, a US government contractor, stated that it had "moderate confidence" that the site had been "founded in Iran."
In addition, the fact that GCHQ has alleged that most of the sites it plans to target are "linked to Moscow" gives further cause for concern given that the UK government was caught funding the Institute for Statecraft's Integrity Initiative, which falsely labeled critics of the UK government's actions as well as its narratives with respect to the Syria conflict as being related to "Russian disinformation" campaigns.
Given this precedent, it is certainly plausible that GCHQ could take the word of either an allied government, a government contractor, or perhaps even an allied media organization such as Bellingcat or the Atlantic Council's DFRLab that a given site is "foreign propaganda" in order to launch a cyber offensive against it. Such concerns are only amplified when one of the main government sources for The Times article bluntly stated that "GCHQ has been told to take out antivaxers [sic] online and on social media. There are ways they have used to monitor and disrupt terrorist propaganda," which suggests that the targets of GCHQ's new cyber war will, in fact, be determined by the content itself rather than their suspected "foreign" origin. The "foreign" aspect instead appears to be a means of evading the prohibition in GCHQ's operational mandate on targeting the speech or websites of ordinary citizens.
This larger pivot toward treating alleged "anti-vaxxers" as "national security threats" has been ongoing for much of this year, spearheaded in part by Imran Ahmed, the CEO of the UK-based Center for Countering Digital Hate, a member of the UK government's Steering Committee on Countering Extremism Pilot Task Force, which is part of the UK government's Commission for Countering Extremism.
Ahmed told the UK newspaper The Independent in July that "I would go beyond calling anti-vaxxers conspiracy theorists to say they are an extremist group that pose a national security risk." He then stated that "once someone has been exposed to one type of conspiracy it's easy to lead them down a path where they embrace more radical world views that can lead to violent extremism," thereby implying that "anti-vaxxers" might engage in acts of violent extremism. Among the websites cited by Ahmed's organization as promoting such "extremism" that poses a "national security risk" were Children's Health Defense, the National Vaccine Information Center, Informed Consent Action Network, and Mercola.com, among others.
Similarly, a think tank tied to US intelligence—whose GCHQ equivalent, the National Security Agency, will take part in the newly announced "cyber war"—argued in a research paper published just months before the onset of the Covid-19 crisis that "the US 'anti-vaxxer' movement would pose a threat to national security in the event of a 'pandemic with a novel organism.'"
InfraGard, "a partnership between the Federal Bureau of Investigation (FBI) and members of the private sector," warned in the paper published last June that "the US anti-vaccine movement would also be connected with 'social media misinformation and propaganda campaigns' orchestrated by the Russian government," as cited by The Guardian. The InfraGard paper further claimed that prominent "anti-vaxxers" are aligned "with other conspiracy movements including the far right . . . and social media misinformation and propaganda campaigns by many foreign and domestic actors. Included among these actors is the Internet Research Agency, the Russian government–aligned organization."
An article published just last month by the Washington Post argued that "vaccine hesitancy is mixing with coronavirus denial and merging with far-right American conspiracy theories, including Qanon," which the FBI named a potential domestic terror threat last year. The article quoted Peter Hotez, dean of the School of Tropical Medicine at Baylor College of Medicine in Houston, as saying "The US anti-vaccination movement is globalizing and it's going toward more-extremist tendencies."
It is worth pointing out that many so-called "anti-vaxxers" are actually critics of the pharmaceutical industry and are not necessarily opposed to vaccines in and of themselves, making the labels "anti-vaxxer" and "anti-vaccine" misleading. Given that many pharmaceutical giants involved in making Covid-19 vaccines donate heavily to politiciansin both countries and have been involved in numerous safety scandals, using state intelligence agencies to wage cyber war against sites that investigate such concerns is not only troubling for the future of journalism but it suggests that the UK is taking a dangerous leap toward becoming a country that uses its state powers to treat the enemies of corporations as enemies of the state.
The CIA-Backed Firm "Weaponizing Truth" with AI
In early October, the US Air Force and US Special Operations Command announced that they had awarded a multimillion-dollar contract to the US-based "machine intelligence" company Primer. Per the press release, "Primer will develop the first-ever machine learning platform to automatically identify and assess suspected disinformation [emphasis added]. Primer will also enhance its natural language processing platform to automatically analyze tactical events to provide commanders with unprecedented insight as events unfold in near real-time."
According to Primer, the company "builds software machines that read and write in English, Russian, and Chinese to automatically unearth trends and patterns across large volumes of data," and their work "supports the mission of the intelligence community and broader DOD by automating reading and research tasks to enhance the speed and quality of decision-making." In other words, Primer is developing an algorithm that would allow the national-security state to outsource many military and intelligence analyst positions to AI. In fact, the company openly admits this, stating that their current effort "will automate the work typically done by dozens of analysts in a security operations center to ingest all of the data relevant to an event as it happens and funnel it into a unified user interface."
Primer's ultimate goal is to use their AI to entirely automate the shaping of public perceptions and become the arbiter of "truth," as defined by the state. Primer's founder, Sean Gourley, who previously created AI programs for the military to track "insurgency" in post-invasion Iraq, asserted in an April blog post that "computational warfare and disinformation campaigns will, in 2020, become a more serious threat than physical war, and we will have to rethink the weapons we deploy to fight them."
In that same post, Gourley argued for the creation of a "Manhattan Project for truth" that would create a publicly available Wikipedia-style database built off of "knowledge bases [that] already exist inside many countries' intelligence agencies for national security purposes." Gourley then wrote that "this effort would be ultimately about building and enhancing our collective intelligence and establishing a baseline for what's true or not" as established by intelligence agencies. He concludes his blog post by stating that "in 2020, we will begin to weaponize truth."
Notably, on November 9, the same day that GCHQ announced its plans to target "anti-vaccine propaganda," the US website NextGov reported that Primer's Pentagon-funded effort had turned its attention specifically to "Covid-19 related disinformation." According to Primer's director of science, John Bohannon, "Primer will be integrating bot detection, synthetic text detection and unstructured textual claims analysis capabilities into our existing artificial intelligence platform currently in use with DOD. . . . This will create the first unified mission-ready platform to effectively counter Covid-19-related disinformation in near-real time."
Bohannon, who previously worked as a mainstream journalist embedded with NATO forces in Afghanistan, also told NextGov that Primer's new Covid-19–focused effort "automatically classifies documents into one of 10 categories to enable the detection of the impact of COVID" on areas such as "business, science and technology, employment, the global economy, and elections." The final product is expected to be delivered to the Pentagon in the second quarter of next year.
Though a so-called private company, Primer is deeply linked to the national-security state it is designed to protect by "weaponizing truth." Primer proudly promotes itself as having more than 15 percent of its staff hailing from the US intelligence community or military. The director of the company's National Security Group is Brian Raymond, a former CIA intelligence officer who served as the Director for Iraq on the US National Security Council after leaving the agency.
The company also recently added several prominent national-security officials to its board including:
Gen. Raymond Thomas (ret.), who led the command of all US and NATO Special Operations Forces in Afghanistan and is the former commander of both US Special Operations Command and Joint Special Operations Command (JSOC).
Lt. Gen. VeraLinn Jamieson (ret.), the former deputy chief of staff for Air Force Intelligence, Surveillance and Reconnaissance who led the Air Force's intelligence and cyber forces. She also personally developed "strategic partnerships" between the Air Force and Microsoft, Amazon, Google, and IBM in order "to accelerate the Air Force's digital transformation."
Brett McGurk, one of the "chief architects" of the Iraq War "surge," alongside the notorious Kagan family, as NSC Director for Iraq, and then as special assistant to the president and senior Director for Iraq and Afghanistan during the Bush administration. Under Obama and during part of the Trump administration, McGurk was the special presidential envoy for the Global Coalition to Defeat ISIS at the State Department, helping to manage the "dirty war" waged by the US, the UK, and other allies against Syria.
In addition to those recent board hires, Primer brought on Sue Gordon, the former principal deputy director of National Intelligence, as a strategic adviser. Gordon previously "drove partnerships within the US Intelligence Community and provided advice to the National Security Council in her role as deputy director of national intelligence" and had a twenty-seven-year career at the CIA. The deep links are unsurprising, given that Primer is financially backed by the CIA's venture-capital arm In-Q-Tel and the venture-capital arm of billionaire Mike Bloomberg, Bloomberg Beta.
Operation Warp Speed's Disinformation Blitzkrieg
The rapid increase in interest by the US and UK national-security states toward Covid-19 "disinformation," particularly as it relates to upcoming Covid-19 vaccination campaigns, is intimately related to the media-engagement strategy of the US government's Operation Warp Speed.
Officially a "public-private partnership," Operation Warp Speed, which has the goal of vaccinating 300 million Americans by next January, is dominated by the US military and also involves several US intelligence agencies, including the National Security Agency (NSA) and the Department of Homeland Security (DHS), as well as intelligence-linked tech giants Google, Oracle, and Palantir. Several reports published in The Last American Vagabondby this author and journalist Derrick Broze have revealed the extreme secrecy of the operation, its numerous conflicts of interest, and its deep ties to Silicon Valley and Orwellian technocratic initiatives.
Warp Speed's official guidance discusses at length its phased plan for engaging the public and addressing issues of "vaccine hesitancy." According to the Warp Speed document entitled "From the Factory to the Frontlines," "strategic communications and public messaging are critical to ensure maximum acceptance of vaccines, requiring a saturation of messaging across the national media." It also states that "working with established partners—especially those that are trusted sources for target audiences—is critical to advancing public understanding of, access to, and acceptance of eventual vaccines" and that "identifying the right messages to promote vaccine confidence, countering misinformation, and targeting outreach to vulnerable and at-risk populations will be necessary to achieve high coverage."
The document also notes that Warp Speed will employ the CDC's three-pronged strategic framework for its communications effort. The third pillar of that strategy is entitled "Stop Myths" and has as a main focus "establish[ing] partnerships to contain the spread of misinformation" as well as "work[ing] with local partners and trusted messengers to improve confidence in vaccines."
Though that particular Warp Speed document is short on specifics, the CDC's Covid-19 Vaccination Program Interim Playbook contains additional information. It states that Operation Warp Speed will "engage and use a wide range of partners, collaborations, and communication and news media channels to achieve communication goals, understanding that channel preferences and credible sources vary among audiences and people at higher risk for severe illness and critical populations, and channels vary in their capacity to achieve different communication objectives." It states that it will focus its efforts in this regard on "traditional media channels" (print, radio, and TV) as well as "digital media" (internet, social media, and text messaging).
The CDC document further reveals that the "public messaging" campaign to "promote vaccine uptake" and address "vaccine hesitancy" is divided into four phases and adds that the overall communication strategy of Warp Speed "should be timely and applicable for the current phase of the Covid-19 Vaccination program."
Those phases are:
Before a vaccine is available
The vaccine is available in limited supply for certain populations of early focus
The vaccine is increasingly available for other critical populations and the general public
The vaccine is widely available
Given that the Covid-19 vaccine candidate produced by Pfizer is expected to be approved by the end of November, it appears that the US national-security state, which is essentially running Operation Warp Speed, along with "trusted messengers" in mass media, is preparing to enter the second phase of its communications strategy, one in which news organizations and journalists who raise legitimate concerns about Warp Speed will be de-platformed to make way for the "required" saturation of pro-vaccine messaging across the English-speaking media landscape.
Author:
Whitney Webb has been a professional writer, researcher and journalist since 2016. She has written for several websites and, from 2017 to 2020, was a staff writer and senior investigative reporter for Mint Press News. She currently writes for The Last American Vagabond.
===
Discussion of Wikileaks or any "Hacked Information" Banned Under New YouTube Rules
YouTube's decision to ban discussion of hacked information on its platform is unlikely to improve election integrity in the US, it will, however, continue to tilt the balance in favor of established corporate-funded outlets like Fox News and CNN.
Social media giant YouTube announced yesterday a host of new measures it says are aimed at preventing any interference in the upcoming presidential elections. Chief among the list it wrote on its blog, is "removing content that contains hacked information, the disclosure of which may interfere with democratic processes, such as elections and censuses." An example it gives, would be deleting "videos that contain hacked information about a political candidate."
It also promised to "raise up authoritative voices" when it comes to current events and politics by changing its algorithm to show users more credible channels and "reduce the spread of harmful misinformation and borderline content." Example channels that produce authoritative content, it tells readers, includes Fox News and CNN. It also noted it would expand information panels underneath videos.
There are a number of reasons this new policy could concern users of its platform. Firstly, the great majority of leaked information — the lifeblood of investigative journalism — is anonymous. Often, like in the cases of Edward Snowden, Chelsea Manning or Reality Winner, whistleblowers face serious consequences if their names become attached to documents exposing government or corporate malfeasance. But without a name to go with a document, the difference between leaked data and hacked data is impossible to define. Thus, powerful people and organizations could claim data was hacked, rather than leaked, and simply block all discussion of the matter on the platform. Hearing the news, some feared already existing content from investigative journalists would be subject to removal under the new guidelines.
Youtube just announced that it will no longer allow videos that use information from…. Wikileaks and anything obtained in a 'hack' (no evidence was ever shown Wikileaks obtained hacked information) Does this mean @EmpireFiles & @JordanChariton videos will be taken down? pic.twitter.com/R8MBLS1hZZ

— Robbie Martin (@FluorescentGrey) August 13, 2020
YouTube's choice of Fox News and CNN as reliable sources might also raise eyebrows in some quarters. According to the latest Reuters Institute Digital News Report, fewer than half of all Americans trust the two networks (Fox at 42 percent and CNN at 47 percent). And a new study from Gallup/Knight Foundation finds that fewer than a third of the country has a favorable view of the media more generally, including only 19 percent of those under thirty (YouTube's prime demographic). Many go to the platform precisely because it offers alternative and more diverse opinions to corporate-dominated radio, print and television. But YouTube is now funneling them back towards those same sources.
The 2016 presidential election was colored by Wikileaks' release of the Podesta emails, discussion of which would be banned under YouTube's new rules. The Hillary Clinton campaign alleges the emails were hacked from Podesta's computer. The published communications, the authenticity of which is not in doubt, informed the country of the machinations of the Democratic Party, how it tipped the electoral scales in favor of Clinton and against Bernie Sanders in the primary, how Clinton stated to Wall Street that she had a "public" and a "private" position on regulation, insinuating she was lying to the nation, how representatives of Qatar wanted to meet with her husband Bill for "five minutes" to present him with a $1 million check for his birthday, and how her own staff held her in contempt. The emails, Clinton contends, swung the election from her to Trump. If this is the case, the decision to ban all discussion of them would have fundamentally altered the democratic process.
If YouTube's actions seem drastic, the Australian state of Queensland introduced laws yesterday that made it illegal to publish allegations of corruption against any politician during election season. Those found guilty would be punished with a six-month jail sentence and a fine of nearly U.S.$5,000. After a public outcry, the law was overturned after only 24 hours.
While misinformation online is a problem, there exist other, more serious threats to electoral integrity. President Trump, who said that Republicans would never get into power again if everybody voted, told Fox Business this week that he is actively withholding funds from the U.S. Postal Service in order to undermine the election to his benefit. "They need that money in order to make the Post Office work so it can take all of these millions and millions of ballots," he said. "But if they don't get those two items, that means you can't have universal mail-in voting, because they're not equipped to have it." Add decades of gerrymandering and a campaign of voter suppression that has seen over 1,200 polling stations across the South, primarily in black neighborhoods, and Trump might be able to overcome his polling deficit and beat Biden.
YouTube's decision to ban discussion of hacked information on its platform is unlikely to significantly improve political discourse or election integrity in the United States. It will, however, continue to tilt the balance in favor of established corporate-funded outlets, to the detriment of new, alternative voices.
Feature photo | Posters of Edward Snowden, left, and Julian Assange, right. MintPress via Shutterstock | AP
Alan MacLeod is a Staff Writer for MintPress News. After completing his PhD in 2017 he published two books: Bad News From Venezuela: Twenty Years of Fake News and Misreporting and Propaganda in the Information Age: Still Manufacturing Consent. He has also contributed to Fairness and Accuracy in Reporting, The Guardian, Salon, The Grayzone, Jacobin Magazine, Common Dreams the American Herald Tribune and The Canary. @AlanRMacLeod
===
MUST WATCH
15. August 2020
After the publication of this documentary the author Millie Weaver was arrested and is held in detention.
The Video has been banned on Youtube --> CLICK HERE TO WATCH
The cretion of a central data access for the totalitarian state regime to target everyone and everything with the help of profit-oriented companies, which has been around for a long time, and then using the data for control is documented here. As significant as the influence of psyops and the manipulation of pseudo-democratic elections is, so frightening is the aspect of digital social score - the preselection of winners and losers.
===
Silhouette Gate 2.0
Republished on BITCHUTE October 16th, 2020.
Millennial Millie Productions
===
India joins 'Five Eyes' nations to support backdoor access to encrypted apps like WhatsApp
The intelligence sharing alliance calls for access to encrypted apps to tackle crime
By Web Desk - 12. October 2020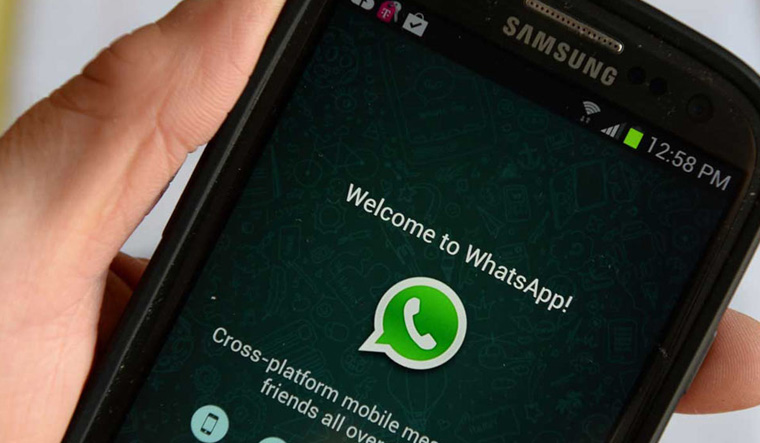 [File] Representative image | AFP
Since the Second World War, the Five Eyes intelligence alliance comprising Australia, Canada, New Zealand, the UK and the US, which Edward Snowden described as a "supra-national intelligence organisation", has cooperated to share information ranging from telephone calls to emails and everything else.
Now, the grouping has issued a statement calling for backdoors into apps that use encryption, with India and Japan joining in on the call.
In the statement, the government officials from the seven nations call for access to apps that utilise end-to-end encryption (E2EE)—which allows secure conversations whether in text, audio or video formats—and which can be seen in aps like WhatsApp, Telegram and Signal.
The seven governments called for tech companies to take the following steps:
"Embed the safety of the public in system designs, thereby enabling companies to act against illegal content and activity effectively with no reduction to safety, and facilitating the investigation and prosecution of offences and safeguarding the vulnerable;

"Enable law enforcement access to content in a readable and usable format where an authorisation is lawfully issued, is necessary and proportionate, and is subject to strong safeguards and oversight; and

"Engage in consultation with governments and other stakeholders to facilitate legal access in a way that is substantive and genuinely influences design decisions."
The request for encryption backdoors that would allow governments access was not just for apps but also for devices and integrated platforms.
With Facebook named in the press release, a company spokesperson told Nikkei Asia, that people "prefer end-to-end encrypted messaging on various apps because it keeps their messages safe from hackers, criminals, and foreign governments. Facebook has led the industry in developing new ways to prevent, detect, and respond to abuse while maintaining high security and we will continue to do so."
With the statement arguing that "E2EE precludes lawful access to the content of communications", the Five Eyes + India and Japan statement challenged the assertion "that public safety cannot be protected without compromising privacy or cyber security. "
===
Collecting and Selling Mobile Phone Location Data
[2020.08.11] The Wall Street Journal has an article about a company called Anomaly Six LLC that has an SDK that's used by "more than 500 mobile applications." Through that SDK, the company collects location data from users, which it then sells.
Anomaly Six is a federal contractor that provides global-location-data products to branches of the U.S. government and private-sector clients. The company told The Wall Street Journal it restricts the sale of U.S. mobile phone movement data only to nongovernmental, private-sector clients.

[...]

Anomaly Six was founded by defense-contracting veterans who worked closely with government agencies for most of their careers and built a company to cater in part to national-security agencies, according to court records and interviews.
Just one of the many Internet companies spying on our every move for profit. And I'm sure they sell to the US government; it's legal and why would they forgo those sales?
===
"Cybercriminals are developing and boosting their attacks at an alarming pace, exploiting the fear and uncertainty caused by the unstable social and economic situation created by COVID-19."
Jürgen Stock, INTERPOL Secretary General LINK
===
And This Is All Just The Beginning
•Jul 19, 2020
"The illusion of freedom will continue for as long as it's profitable to continue the illusion. At the point where the illusion becomes too expensive to maintain, they will take down the scenery, move the tables and chairs out of the way, then they will pull back the curtains and you will see the brick wall at the back of the theater." - Frank Zappa "A single person who stops lying can bring down a tyranny" Alexandr Solzhenitsyn
THROW AWAY YOUR SMART PHONE!!!
Shape of Eternity - Free Yourself from Crown Contracts: https://shapeofeternity.wordpress.com...
Face Masks Mandatory in Melbourne from this Week Amid Coronavirus Spike: https://www.msn.com/en-au/news/austra...
'A Wicked Enemy': Why Australia's Second Wave of Coronavirus Will be Tougher to Fight: https://www.msn.com/en-au/news/other/...
Protect (Spy on) Our Neighbors: https://covid19.colorado.gov/protect-...
WHO'S THE CONSPIRACY THEORISTS NOW!: https://www.youtube.com/watch?v=b0Ovt...
LOCK DOWN or LOCKED UP Facts or Fictions of the 2020 Flue May 2020: https://documentcloud.adobe.com/link/...
Dr OFFERS $5000 FOR PROOF THAT THE CV19 EXISTS: https://www.youtube.com/watch?v=_-CLY...
Aleksandr Solzhenitsyn - 200 Years Together pdf: https://mega.nz/file/iK4XBKbA#tzVBkH7...
http://thecrowhouse.com TheCrowhouse YouTube Archive on AltCensored: https://www.altcensored.com/channel/U... BrandNewTube https://brandnewtube.com/@thecrowhouse BitChute https://www.bitchute.com/channel/TheC... MeWe: https://mewe.com/group/5aa84d353016dd... Hive: https://hive.blog/@maxigan Twitter: @maxigan LinkedIn: https://www.linkedin.com/in/max-igan LBRY: https://lbry.tv/@thecrowhouse:2 Minds: https://www.minds.com/maxiganscrowhouse/
===
'BootHole' Flaw Allows Installation of Stealthy Malware, Affects Billions of Devices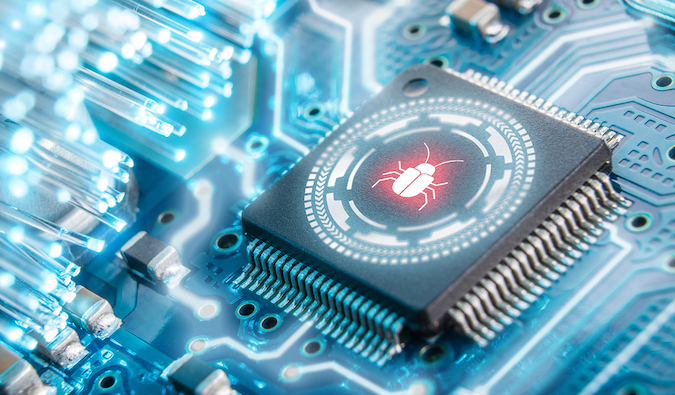 By Eduard Kovacs - 29. July 29, 2020
Billions of Windows and Linux devices are affected by a serious GRUB2 bootloader vulnerability that can be exploited to install persistent and stealthy malware, firmware security company Eclypsium revealed on Wednesday.
The vulnerability, tracked as CVE-2020-10713 and dubbed BootHole, has a CVSS score of 8.2 and Eclypsium says it affects all operating systems that use GRUB2 with Secure Boot, a mechanism designed to protect the boot process from attacks. In fact, the company says the flaw impacts machines that use Secure Boot even if they're not using GRUB2.
"Almost all signed versions of GRUB2 are vulnerable, meaning virtually every Linux distribution is affected," Eclypsium explained in its report. "In addition, GRUB2 supports other operating systems, kernels and hypervisors such as Xen. The problem also extends to any Windows device that uses Secure Boot with the standard Microsoft Third Party UEFI Certificate Authority."
The company says the vulnerability affects a majority of laptop, desktop, workstation and server devices, as well as network appliances and equipment used in the healthcare, industrial and financial sectors.
Threat actors could exploit this vulnerability to install bootkits or malicious bootloaders that would give them control of the targeted device. Eclypsium researchers noted that exploiting the vulnerability requires administrator privileges on the targeted device, but successful exploitation enables the attacker to obtain even higher privileges and achieve persistence.
BootHole has been described as a buffer overflow flaw related to how GRUB2 parses its grub.cfg configuration file. An attacker can modify this file, which is an unsigned text file typically found in the EFI system partition, to ensure that their malicious code is executed in the UEFI execution environment, before the operating system is loaded. This enables the attacker to run malware, modify the boot process, or directly patch the operating system kernel.
Following Eclypsium's discovery of the BootHole vulnerability, the Canonical security team also analyzed GRUB2 and identified several other security holes, all of which have been classified as medium severity.
Eclypsium has coordinated the disclosure of the vulnerability with Microsoft, Linux distributions, the UEFI Security Response Team, OEMs, CERTs, VMware, Oracle and other impacted software vendors. Many of them are expected to release advisories or updates addressing BootHole and other GRUB2 issues.
"Mitigation will require new bootloaders to be signed and deployed, and vulnerable bootloaders should be revoked to prevent adversaries from using older, vulnerable versions in an attack. This will likely be a long process and take considerable time for organizations to complete patching," the company explained.
Author:
Eduard Kovacs (@EduardKovacs) is a contributing editor at SecurityWeek. He worked as a high school IT teacher for two years before starting a career in journalism as Softpedia's security news reporter. Eduard holds a bachelor's degree in industrial informatics and a master's degree in computer techniques applied in electrical engineering.
Related: Devices Still Vulnerable to DMA Attacks Despite Protections
Related: Driver Vulnerabilities Facilitate Attacks on ATMs, PoS Systems
Related: Password Bypass Flaw Found in GRUB2 Linux Bootloader
===
A beginner's guide to the AI apocalypse: Artificial stupidity
Nicole Gray
By Tristan Greene - 17. July 2020
Welcome to the latest article in TNW's guide to the AI apocalypse. In this series we'll examine some of the most popular doomsday scenarios prognosticated by modern AI experts.
In this edition we're going to flip the script and talk about something that might just save us from being destroyed by our robot overlords on September 23, 2029 (random date, but if it actually happens your mind is going to be blown), and that is: artificial stupidity.
But first, a few words about humans.
You won't find any comprehensive data on the subject outside of the testimonials at the Darwin Awards, but stupidity is surely the biggest threat to humans throughout all of history.
Luckily we're still the smartest species on the planet, so we've managed to remain in charge for a long time despite our shortcomings. Unfortunately a new challenger has entered the arena in the form of AI. And despite its relative infancy, artificial intelligence isn't as far from challenging our status as the apex intellects as you might think.
The experts will tell you that we're really far away from human-level AI (HLAI). But maybe that's because nobody's quite sure what the benchmark for that would be. What should "a human" be able to do? Can you play the guitar? I can. Can you play the piano? I can't.
Sure, you can argue that a human-level AI should be able to learn to play the guitar or the piano, just like a human can – many play both. But the point is that measuring human ability isn't a cut-and-dry endeavor.
Computer scientist Roman Yampolskiy, of the university of Louisville, recently published a paper discussing this exact concept. He writes:
Imagine that tomorrow a prominent technology company announces that they have successfully created an Artificial Intelligence (AI) and offers for you to test it out.

You decide to start by testing developed AI for some very basic abilities such as multiplying 317 by 913, and memorizing your phone number. To your surprise, the system fails on both tasks.

When you question the system's creators, you are told that their AI is human-level artificial intelligence (HLAI) and as most people cannot perform those tasks neither can their AI. In fact, you are told, many people can't even compute 13 x 17, or remember name of a person they just met, or recognize their coworker outside of the office, or name what they had for breakfast last Tuesday.

The list of such limitations is quite significant and is the subject of study in the field of Artificial Stupidity.
Trying to define what HLAI should and shouldn't be able to do is just as difficult as trying to define the same for an 18-year-old human. Change a tire? Run a business? Win at Jeopardy?
This line of reasoning usually swings the conversation to narrow intelligence versus general intelligence. But here we run into a problem as well. General AI is, hypothetically, a machine capable of learning any function in any domain that a human can. That means a single GAI should be capable of replacing any human in the entire world given proper training.
Humans don't work that way however. There's no general human intelligence. The combined potential for human function is not achievable by an individual. If we build a machine capable of replacing any of us, it stands to reason it will.
And that's cause for concern. We don't consider which ants are most talented when we wreck an anthill to build a softball field, why should our intellectual superiors?
The good news is that most serious AI experts don't think GAI will happen anytime soon, so the most we'll have to deal with is whatever fuzzy definition of HLAI the person or company who claims it comes up with. Much like Google decided it had achieved quantum supremacy by coming up with an arbitrary (and disputed) benchmark, it'll surprise nobody in the industry if, for example, the AI crew at Facebook determines that a specific translation algorithm they've invented meets their self-imposed criteria for HLAI (or something like that). Maybe it'll be Amazon or OpenAI.
The bad news is that you also won't find many reputable scientists willing to rule GAI out. And that means we could be an "eureka!" or two away from someone like Ian Goodfellow oopsing up an algorithm that ties general intelligence to hardware. And when that happens, we could be looking at Bostrom's Paperclip Maximizer in full effect. In other words: the robots won't kill us out of spite, they'll just forget we exist and transform the world and its habitats to suit their needs just as we did.
That's one theory anyway. And, as with any potential extinction scenario, it's important to have a plan to stop it. Based on the fact that we can't know exactly what's going to happen once a superintelligent artificial being emerges, we should probably just start hard-coding "artificial stupidity" into the mix.
The right dose of unwavering limitations – think Asimov's Laws of Robotics but more specific to the number of parameters or compute a specific model can use and what level of network integration can exist between disparate systems — could spell the difference between our existence and extinction.
So, rather than attempting to program advanced AI with a philosophical view on the sanctity of human life and what constitutes the greater good, we should just hamstring them with artificial stupidity from the start.
Author:
===
IMPORTANT PLEASE READ THIS!!!! Re your mobile SMART PHONE
Subject: How many people know this? Switch Off.. Tell everyone you know.
Contact tracing app is on your phone, did you know?. Tell everyone you know.
If you have one, please do this:
Go to Settings, scroll to Privacy on Iphone or Android.
The Covid Exposure Logging app has been added without your knowledge (consent is automatic with Terms & Conditions) which will notify you if you have been exposed by anyone else to Covid-19 .
It is switched off at present, but can this be automatically enabled?
When enabled, iphone can exchange random IDs with other devices using Bluetooth.
Such systems only work if 60% or more of the public in any country or region participate - so expect enforcement of some kind, like digital travel, money and work permits, as in ID2020 Gavi vaccine alliance. Health Industrial complex, rule by enforcement.
Please send this far and wide.
Agencies can develop apps that use Bluetooth radio technology to record when other phones with the same app are detected nearby. When a user either shows symptoms or tests (which are not reliable) positive for COVID-19, alerts can be sent to all those who were in close proximity over the preceding week or two, along with advice on what to do next. The idea is that this can help unlock lockdowns and send countries back to work and play. (But not without proven vaccine digital certification/permission eventually.)
Jun 19, 2020
Yes, Apple And Google Have Given Us A Serious Contact Tracing Problem—Here's Why
By Zak Doffman - 19. June 2020
As much of the world starts to ease out of lockdown, the unhappy truth is that the great expectations set for smartphone contact tracing apps will not be met. The situation is a mess. And, worse, it has been all too predictable. Back in April, when Apple and Google announced their historic collaboration to standardize these new Bluetooth proximity platforms, it was heralded as a significant step forward. In reality, though, it has not been that at all. Arguably, it has been a disaster.
The rigid policing of a common framework has tied governments' hands around the world, offering no flexibility to adapt to scientific advice on these unprecedented solutions for the global pandemic. The approach has put privacy ahead of efficacy—Singapore, the first country to adopt Bluetooth tracing has rejected the model. Ahead of the tech giants making their move, there was a robust argument over the right approach. Their unilateral decision effectively ended that debate.
The only surprise in the news that the U.K. has now been forced to ditch its proprietary and overly hyped contact tracing app in favor of the Apple/Google alternative is that it has taken this long to happen. The U.S. smartphone duopoly controls the market. Once they mandated how such apps must work, restricting capabilities for outliers, there was little choice but to comply. The fact their model is flawed has become secondary to the privacy bandwagon it has created.
This latest U.K. news will become lost in other criticisms of the government's handling of its overall coronavirus health emergency—lack of testing, confused easing of lockdown restrictions, mixed messaging, alleged gags on medical experts, apparent hypocrisy when a senior government adviser escaped sanction for flaunting the rules.
But, buried within this U.K. U-turn are some serious lessons, some cautionary warnings. The Google and Apple approach, the U.K. says, is poor at judging actual proximity—yes, almost all phones can see one another, that technical challenge is fixed, but the data is poor; the insistence on decentralized data—there is no repository to mine, limits the value to those tracking the spread of infections, the localized hotspots that need a swift response to contain.
And this is all critical. As U.K. deaths seemed to spiral, the contact-tracing app was painted as the key enabler for the country's release into some form of new normal. But the government had missed the issues, ignored the warnings. Long-term take-up and compliance will be materially less than needed, too many of the more vulnerable won't have access to capable smartphones, there is no effective, manual contact-tracing ecosystem in place. The U.K.'s standard coronavirus approach—to coax mass compliance with catchy slogans can't fix these problems.
Just ahead of confirming its U-turn, the U.K. government blamed Apple for the mess it had gotten into, claiming a lack of support—denied by Apple. The Times reported one minister complaining that "[Apple has] chosen not to co-operate with us—we've been trying to engage at relatively senior levels. We've pushed at all the doors we can get at." The U.K. system, on test, detected only 4% of iPhones, compared to a 99% hit rate using the standard Apple/Google platform, which enables Bluetooth to run in the background, preserving battery life, making it easier to use.
But, in making its U-turn, the U.K. threw serious doubt over the effectiveness of even the standard solution. "Our app won't work because Apple won't change their system," Health Secretary Matt Hancock told the media, "but it can measure distance. Their app can't measure distance well enough to a standard we are satisfied with."
In reality, though, neither the U.K. system nor the Apple/Google standard could ever meet the expectations set by the U.K. and others, either technically or behaviorally. During the U.K. trial, users didn't like being instructed by the app and wanted a human contact instead. And so it's little surprise that the app, which has been delayed by months, is now being downplayed as any kind of requirement for the U.K.'s next phase. Now the focus is on those quickly hired and poorly trained contact tracers.
The hard truth on contact-tracing is that it can be ruthlessly effective, but it requires rules and mandatory compliance, it requires a partnership between a government and its population to root out the virus, it requires access to intrusive data and surveillance technology to back-up people's memories and the progress that can be made by simply placing calls or sending texts.
The even harder truth is that when compliance is made optional, when the onus is on members of the public—on an almost unimaginable scale—to download an app, to follow its demands through likely repeated false alerts, to keep doing all that for many months, failure is almost certain. To make the tech work it needs to be mandatory. Tracers need access to the raw cellular location data, this needs to be cross-referenced with CCTV and other surveillance, and demands for quarantining or isolation need to be linked to rights to work and travel.
As it became clear that the U.K.'s hopes for its app were a stretch, the government subtly cycled back on expectations—famously, the app was described as "the cherry on the cake." The fact that the cake, an army of manual contact tracers, had been rushed into place with only cursory training and would face the same challenge in mass compliance was being overlooked.
And that leads us to the real issue in the Google/Apple take-over of the whole smartphone contact-tracing ecosystem—it has put privacy before efficacy. Let's be very clear, you can prioritize privacy or you can prioritize fighting the spread of infection, you can't have it both ways, you can't have your cake and eat it—to steal that unfortunate U.K. analogy.
To make a smartphone app work for the long-term, it needs to be a mandatory part of the easing of lockdown. QR codes to travel and work, to access venues and stores. If you have come into contact with someone newly infected, those codes are withdrawn until you are tested. Those apps may use Bluetooth—although the actual effectiveness of this as a mass-scale proximity tool is stillunproven, but it can also ping GPS locations.
The data gathered by such apps needs to be mined to help the authorities fight an infection that is inevitably spread in localized clusters. Again, following the Apple and Google edicts, the ecosystem is obsessed with preventing access to the actual location of real people, keeping any data decentralized, meaning that there is no central repository to mine. But that immediately prevents experts from collating information to identity hotspots and focus their responses.
More and more countries are now deploying apps built around the standard platform. Privacy has become the central issue. That means the onus is on effective manual tracking and tracing, access to testing, levels of forced compliance. Lessons from Singapore have been that the apps do not perform as required, other more intrusive measures are needed. The lesson from China, not that we want their surveillance approach, has been around compulsory data gathering. Israel saw the same when it co-opted security agency data collection measures to track potential infections.
Ahead of Apple and Google stepping into the fray, there was already a fight between the centralized versus decentralized camps on contact tracing apps. But, at the same time, the data from Korea and elsewhere made it clear that manual tracing with access to other data sources, including CCTV, was required. The challenge now, for all of us, is that we've lost our focus on what we're actually trying to achieve.
As things settle and we see the feedback from the early weeks of new app deployments, we will find ourselves deciding to either use technology to fight the spread of the virus, accepting privacy and freedom compromises, or to prioritize those protections. Meanwhile, expectations for these technologies have been miss-set almost everywhere—the price for which will unfortunately be very high.
Author:
Zak Doffman - I am the Founder/CEO of Digital Barriers—developing advanced surveillance solutions for defence, national security and counter-terrorism. I write about the intersection Follow me on Twitter or LinkedIn.
---
Forget Apple And Google: Contact-Tracing Apps Just Dealt Serious New Blow
By Zak Doffman 12. May
A month ago, Apple and Google stepped in to bring technical rigour and privacy safeguards to the wave of contact-tracing apps now under development. As I've reported before, the unfortunate truth, though, is that the two tech giants, despite their dominance of the smartphone market, cannot resolve the take-up problem with these apps, with material implications for their effectiveness.
In the aftermath of the two tech giants taking control, the privacy storm that has ensued has also caused more harm than good—impacting take-up further and shaping attitudes. And now a new development with the earliest such app is a major setback for the likely success of the rest of these apps moving forward.
Quick recap—national health agencies can develop apps that use Bluetooth radio technology to record when other phones with the same app are detected nearby. When a user either shows symptoms or tests positive for COVID-19, alerts can be sent to all those who were in close proximity over the preceding week or two, along with advice on what to do next. The idea is that this can help unlock lockdowns and send countries back to work and play.
Apple and Google's joint initiative will not develop apps. Instead, their operating system updates will make the tech work more efficiently in the background. The price those apps will have to pay for this convenience is adhering to strict privacy rules. That has itself caused issues—Apple and Google want all data to be held only on devices, with no central data repositories or tools. Health services in the U.K., France and elsewhere claim this prevents analysis of infection hotpots and rates. The tech giants have also banned location pings to be recorded by these apps.
This has highlighted the dichotomy between privacy and efficacy with contact-tracing. The more you water down the system to protect an individual's data, the less chance you have of driving effective outcomes. You can't have it both ways—either you want to stem infection rates or you want to safeguard data.
The privacy debate has ramped up fears that this type of app, developed and deployed by governments, might become a form of national-level surveillance. This isn't realistic, but it has still promoted protests, which in turn has hardened Apple and Google's attitude to data protection.
This all reduces likely take-up—in addition to the numbers of older phones or phones without an up-to-date Apple or Google OS or a wide range of Chinese phones can't get the tech. Data modellers have said that effectiveness needs as many as 80% of smartphone owners in any country to install the app and adhere to its instructions. This take-up and adherence needs to run for many months.
Without some level of mandatory requirement to use an app in order to work or travel, without penalties, no country will attain the 80% install base. Singapore started the push towards these types of Bluetooth apps with TraceTogether, and has only reached around 20-25% of its population. Others are seeing the same. Realistically, a 30% install base across a population would be a solid achievement, and that's nowhere close to being enough.
And so there's a serious irony to the latest news to come from Singapore. Hit by a second wave of infections and with the take-up of its TraceTogether app hovering at too low a level to make enough of a difference, the city state has moved to the next level, launching a new contact-tracing surveillance program that will strike fear into those groups campaigning against the use of these technologies.
From today, May 12, Singapore's SafeEntry goes fully operational. Anyone visiting a wide range of locations will need to check-in with either a national form of ID or by scanning a QR code on their smartphones. Those locations include workplaces, schools, stores, hotels and healthcare facilities. Businesses failing to check-in visitors or customers risk penalties. There are even moves to include check-in processes inside taxis and on other transit systems.
"Deployment will be made mandatory for places where individuals are likely to be in close proximity for prolonged periods or in enclosed spaces," explains the government, "or where there is higher traffic... Employees and visitors should check-in and check-out of workplaces and other venues using SafeEntry to help our contact tracers establish cluster links and transmission chains."
This is effective contact-tracing, but it's invasive and builds a database that does trigger genuine surveillance and privacy concerns. It is also an acknowledgement that where contact-tracing has been effective, it has made use of manual tracing, CCTV monitoring, phone location records and in-depth interviews. Nowhere have opt-in digital apps worked alone. Recorded SafeEntry data includes names, IDs, phone numbers and times of entry (and ideally exit) from locations.
Singapore is not alone. Australia's COVIDSafe tracing app, which is similar to Singapore's TraceTogether has prompted a range of privacy and data protection concerns, including the risk of a cyberattack on its central data repository and the risk that the data which is hosted on AWS might be accessed by U.S. authorities,given Amazon is a U.S. corporation.
The Australian government is legislating to prevent access to user data from its own law enforcement agencies and preventing any data from being moved offshore, seemingly mitigating the risk of an overseas agency accessing the data. That said, there remain concerns that the scale of centralized data presents a surveillance risk that has not yet been resolved.
There are now almost 6 million users of COVIDSafe—materially below the government's target of around 10 million users, which is 40% of the population, or the more usually cited 60% target.
If phone-based contact-tracing is to be effective, governments worldwide will need to address low take-up rates and maintain usage through the summer and into next winter, urging users to ignore false alerts and isolate or seek testing whenever instructed. In major cities this will be near impossible. Those same governments will be tantalized with the prospect of centralized data that can help determine where more stringent measures such as localized lockdowns need to be put into effect. Without mandatory usage, linkage to an end-to-end track and test program and penalties for failure to adhere, the apps will not be effective.
Singapore's SafeEntry system is a major setback for the idea that apps can operate independently of all those other measures, especially coming from relatively compliant Singapore, where take-up has been little better than is expected in the West. Those living in Europe and North America will assume Singapore's latest tracking measures are unlikely in their own countries, but fast forward a few weeks to further infection spikes and we may be surprised.
Author:
Zak Doffman - I am the Founder/CEO of Digital Barriers—developing advanced surveillance solutions for defence, national security and counter-terrorism. I write about the intersection. Follow me on Twitter or LinkedIn.
MORE FROM FORBES
Why New Contact Tracing Apps Have A Critical WhatsApp-Sized Problem By Zak Doffman
Coronavirus Phone Tracking: Apple And Google Just Took Over-Here's What That Means For You By Zak Doffman
We need to reset our expectations quickly—contact tracing is not going to deliver as hoped, and the implications of that are critical.
===
Test and Trace is a mass surveillance programme... Welcome to the Datastore.
By FMP - 13. July 2020
Why is Covid-19 a 'manufactured crisis'... why is it that some people think that?
...A picture in the minds eye can only start forming as quickly as the information to build the picture presents itself and for those who know, that picture is crystal clear. We've done the research and it's almost too obvious to see where we are going.
(This file can be downloaded if you can't view it properly on your browser)
In this post you will be able to see what we see. It is the Datastore that the UK Government is building on us with the help of Faculty (the Data Science company involved in the Cambridge Analytica scandal to influence the Vote Leave Brexit Campaign using social media) together with the US-based Artificial Intelligence (AI) outfit called Palantir that will soon be running AI operations everywhere and globally. Google and Microsoft are also involved amongst others.
As a preface it's worth hearing Boris Johnson speak incoherently about the Government's future intentions at the United Nations, just before the start of the Pandemic at the end of September 2019. It's very telling how technology in our lives was already being discussed, like a done deal, and at the same moment frightening to know that the most unethical Government we have ever known will be directing us towards this:
Early on in the Pandemic the Government gave itself permission to start privatising more of the NHS and sending 111 and Covid-19 testing data to Palantir with little Parliamentary consultation on the data implications. All calls were routed to 111, where nobody was able to see a GP, and Government told us they needed to build a real-time digital dashboard to help them manage information:
https://www.bbc.co.uk/news/technology-52053565
https://www.bbc.co.uk/news/technology-52079287
https://www.theguardian.com/business/2020/may/04/uk-government-using-crisis-to-transfer-nhs-duties-to-private-sector
It is vital to understand exactly who Palantir is. Founded by Peter Thiel, A German-American billionaire closely connected to the Trump administration, this is the US-based company that collected vast amounts of data across US government agencies to build profiles of citizens, used to hunt down undocumented immigrants:
https://www.theguardian.com/us-news/2019/may/13/tech-workers-palantir-immigration-protest-github
The Datastore the UK is building with Palantir's assistance will no doubt be openly shared with the US once we enter a no deal Brexit Trade deal. It is all too convenient that the crisis halted trade deal discussions with Europe.
Concerns started to be raised around the involvement of Faculty which, as mentioned, is the same company used by Dominic Cummings during his dishonest Vote Leave campaign when the services of Cambridge Analytica were used to influence people via social media:
https://www.theguardian.com/technology/2020/jun/02/ai-firm-that-worked-with-vote-leave-wins-new-coronavirus-contract
Government has, from the beginning, been shrouding everything they are doing with secrecy and only on the threat of being sued by openDemocracy and Foxglove did it show it's hand on the massive data-sharing contracts it has brokered with Amazon, Microsoft, Google, Faculty and Palantir:
https://www.opendemocracy.net/en/under-pressure-uk-government-releases-nhs-covid-data-deals-big-tech
What's of most interest in all of this is that the UK's Test and Trace programme sits within the newly set up 'Joint Biosecurity Centre' which is sitting under the Intelligence Services and not the Health Services:
https://www.instituteforgovernment.org.uk/explainers/joint-biosecurity-centre
Under the guise of Covid-19 the Government is in fact giving our Intelligence Services the permission to build a profile on every man, woman and child that takes in data from the NHS and Test and Trace programme to combine with mass surveillance systems that include the use of facial recognition. 5G will allow them to have real time street level surveillance everywhere. This is a system of digital slavery that we are being signed up to under the direction of Dominic Cummings and the secretive SAGE group but goes much higher - all funded by taxpayer money. Seismic changes have been happening since May 2020 within the Intelligence Services itself.
The Guardian reported earlier in June on some of the mass surveillance abuses committed in other countries and how it may predictably become a permanent fixture of day to day life:
https://www.theguardian.com/world/2020/jun/18/coronavirus-mass-surveillance-could-be-here-to-stay-tracking
It is worth pointing out that the UK Government has failed in its initial attempts to openly gather demographic and GPS data with its NHS tracing app, but there is no doubt they shall find a way around this such as collaborating with Google and Apple to purchase this data directly whilst actively denying it. In a similar fashion we have no idea how they will use our DNA data from the tests they collect but it's highly likely that DNA profiling will be a cornerstone of the Datastore.
In previous posts we discussed that an Immunity Passport is fast approaching and something that everybody needs to be aware of:
https://www.freedom-media-platform.com/post/accept-digital-slavery-or-stay-locked-up-at-home-medical-apartheid-is-on-it-s-way
We also pointed out the weaknesses of such schemes and why Immunity Passports should not be implemented:
https://www.freedom-media-platform.com/post/government-push-for-immunity-passports-may-result-in-discrimination-and-inequity
The Immunity Passport will be the crown (or corona) of the Government's achievement in mass surveillance as it will be the way in which we will be granted/denied access to the outside world, public services, etc, restricted in our movements, regulated by law enforcement and monitored in all of our activities. This will all be managed cheaply by Artificial Intelligence which requires little physical manpower, and is fully enabled by incredibly fast 5G. None of this is different to what China has already implemented in it's own dystopian society:
https://www.theguardian.com/world/2020/mar/09/the-new-normal-chinas-excessive-coronavirus-public-monitoring-could-be-here-to-stay
In so many ways there is no difference between what's being introduced here compared to being in a plantation being exploited by a plantation owner. That is a theme that is very topical right now bearing in mind we are in the 400th year since enslaved Africans were first brought to the British colonies against their will. By doing nothing to challenge what's happening we will essentially consent to a new form of medical apartheid and give up our essential freedoms. Those who do not take take a test or eventually refuse a vaccination will face discrimination. On the topic of discrimination it is extremely worrying that Palantir has been caught processing data from cameras placed in predominantly ethnic neighbourhoods in Los Angeles as part of the LAPD's 'Predictive Policing' programme:
https://theintercept.com/2018/05/11/predictive-policing-surveillance-los-angeles/
This is the shape of things to come as Opendemocracy uncovered the fact that the Cabinet Office and Met Police have already used the services of Palantir:
https://www.opendemocracy.net/en/opendemocracyuk/revealed-trump-backers-spy-firm-lobbied-gove-hancock-before-winning-key-nhs-contract/
AI is incredibly good at predicting what you will do next based on your past behaviours but we have no idea of what biases are being programmed into the algorithms and how we may be judged before a crime is even committed. There are worrying implications of how street level surveillance will allow the UK Government to police local lockdowns and curfews. We already know that many people were falsely arrested and fined during the bigger UK Lockdown and it appears we are being conditioned to accept ongoing Lockdowns as a permanent way of life.
This Government will not relinquish emergency powers now they have them and it seems clear this is the reason why 'Cases' are being perpetuated even though deaths are decreasing. Clearly we are developing natural herd immunity (the better term is community immunity) with the virus now being more widespread than at first thought. It's worth highlighting that very few cases will develop into deaths and that the ones who are most vulnerable are the ones that need to be protected, yet we seem to be punishing the many in order to save those few:
https://www.freedom-media-platform.com/post/uk-government-confirms-covid-19-harmless-to-vast-majority-of-people
Met Police has been proliferating its use of facial recognition and previously we highlighted a petition from Big Brother Watch who are campaigning to stop facial recognition surveillance:
https://www.freedom-media-platform.com/post/metropolitan-police-using-facial-recognition-stop-the-surveillance
Big Brother Watch also took Palantir to task on its intentions along with Privacy International:
https://privacyinternational.org/sites/default/files/2020-04/letter-290420_0.pdf
https://bigbrotherwatch.org.uk/2020/04/joint-letter-10-questions-palantir-must-answer/
Further down the line it is not difficult to see how a Social Credit System will be attached to the Datastore by stealth in order to micro-manage individual behaviour. China brought this in very quickly in 2014 within a few years of trialling it.
We should expect that all of our data will be sold to corporations for not only predictive purposes but also marketing purposes. Harvard professor Shoshana Zuboff explains how all Governments and Corporations collude together to do this already:
In the wake of Covid-19 we should have our eyes on cashless society and how the Datastore will fit into this, where we are being told that cash is now 'dirty' and needs to be avoided. Without physical cash we will lose the ability to trade freely and should already have realised that small and medium sized companies are being obliterated right now. Corporations are already quickly occupying the vacuum that this will create, providing no option other than to pay digitally instore and online with their monopoly. There will be no privacy left once all of our transactions are being monitored and our ability to purchase may well be further restricted by our social credit score and behaviour, penalised by such acts as not following Lockdown rules and curfews for example. We must therefore continue to fight for cash whenever we can and for as long as we can, ideally by supporting local and independent retailers.
So the golden question is what can we do to avoid this system of digital slavery happening.....? Well.... there is only one way. We must refuse to consent to any of this devious plan so that we don't participate. That means refusing to take a test, not downloading any tracking apps and fighting against the introduction of an Immunity Passport as well as scanners and cameras in our neighbourhoods, workplaces, public spaces, shops etc. Government will certainly not make this easy for any of us as it would entirely thwart their plans.
The first step is to become aware of the real game and by reading this article you've done that. Hopefully you now know something you didn't before around the bigger picture. Vigilance is really key as changes in legislation are being put through at an alarming rate whilst people are pre-occupied with fear and disinformation created by the mainstream media.
As a next step you can take immediate action today by supporting Zed Phoenix with his Crowd Justice case taking the Government to court in order to start a Judicial Review to stop any plans for Health Passports (another term for Immunity Passports) to proceed:
https://www.crowdjustice.com/case/join-the-legal-challenge-to-st/
Zed's case follows in the footsteps of others such as Simon Dolan who also raised a huge amount with support from the Public. It is a great shame that this Government has to be taken to court to be held to account for its actions:
https://www.crowdjustice.com/case/lockdownlegalchallenge
https://www.theguardian.com/law/2020/may/01/uk-government-faces-legal-challenge-coronavirus-lockdown-businessman-simon-dolan
If you're interested in more reading you can go through our article describing the 3 phases of Fascism and the 10 steps towards that. Many of those have already happened and presently we are in a stage of Totalitarianism:
https://www.freedom-media-platform.com/post/are-we-under-house-arrest
===
Cops, Karens, and the Coming Dystopia
•Jun 4, 2020
Foundation for Economic Education
It's a scary time in America. In the last few weeks, we've seen police violence, protests, riots, snitch lines... all framed by the backdrop of a viral pandemic. It's not hard to see that a lot of people are hurting and angry. It's also not hard to understand why. It's a formula for conflict involving cops, Karens, and the threat of a dismal, uncertain future -- and dystopian fiction has given us prescient previews.
With the coronavirus lockdowns and the fear they spread both causing massive economic and emotional damage in this country, Americans have been strained to the breaking point. This country's founding promises of life, liberty, and the pursuit of happiness have every appearance of being betrayed. Three high-profile incidences of police (or police-adjacent) killings of unresisting people in just the month of May lit the fuse, but the explosion was primed and ready to go well before that. The echoes of dystopia in today's reality are clearly heard. Movies like "V for Vendetta" and the genre of dystopian fiction in general are incredibly important to our way of thinking about and our reaction to the world around us. Here's why.
CREDITS: Written & Produced by Sean W. Malone Edited by Arash Ayrom & Sean W. Malone Asst. Edited by Jason Reinhardt Special thanks to Matt Tabor of The Create Unknown: https://www.youtube.com/channel/UC4Ab...
LINKS:
--- Coronavirus and Government Overreach ---
https://sf.gov/report-health-order-vi...
https://www.politico.com/newsletters/...
https://www.newsweek.com/trumps-secre...
https://www.nationalreview.com/news/1...
https://www.ncbi.nlm.nih.gov/pmc/arti...
--- Cops and Government Overreach ---
https://nypost.com/2020/05/05/canadia...
https://www.courier-journal.com/story...
https://www.nytimes.com/2020/05/31/us...
https://www.washingtonpost.com/opinio...
https://www.nytimes.com/article/ahmau...
https://www.cato.org/blog/may-15th-su... -
-- Karens ---
https://www.newsweek.com/bbq-becky-wh...
https://www.kron4.com/news/video-perm...
https://www.yahoo.com/lifestyle/dog-p...
https://time.com/5426067/cornerstore-...
https://knowyourmeme.com/memes/karen
===
Technofascist Takeover - 6 videos to watch and share
•Jun 9, 2020 - Sure enough the GooTube censors took this down.
Reupload on YouTube:
I recommend 6 videos from several experts in their fields who all seem to be pointing in the same direction. They and I comment on the scamdemic, the proposed vaccines, the overthrow of our financial system & the Marxist riots. This is - without a doubt - the attempted imposition of the Technofascists' dreamed of Digital Gulag called the 4th Industrial Revolution.
In case GooTube takes it down again -->> here the BACKUP on BITCHUTE:
First published on BITCHUTE June 9th, 2020.
===
The Strategy Of Technocracy's Coup d'Etat
•Premiered Jun 2, 2020
Both Pandemic and Riots are funded and orchestrated by the same group of Technocrats who successfully shut down the entire global economy. VIDEO-BACKUP
===
Contact Tracing Is Scarier than You Imagined
By FreedomLover - 01. June 2020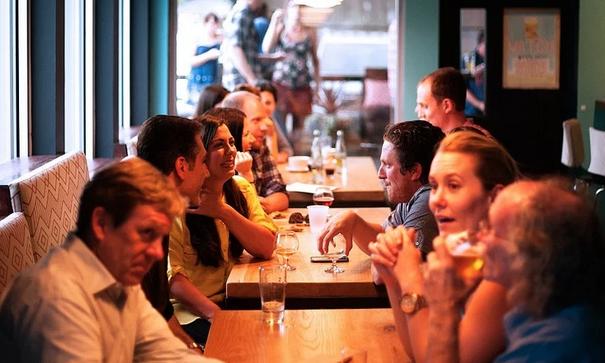 A woman who took an online contact tracing course through Johns Hopkins University explains the isolation and quarantine rules in California. Healthy people may be quarantined for 14 days just because they were in the vicinity of someone who tested positive for COVID-19. In that way, healthy people can be quarantined over and over again without ever being sick.
In Washington state, Governor Inslee says that quarantines are voluntary, but if an individual refuses to comply with the quarantine "request", the state may "use a detention order, enforced by the police, to insure your compliance." Non-compliant individuals may be sent to prison and fined up to $2,000 per day for non-compliance. People in India are being denied access to stores, travel, and work if they don't have a contact-tracing app. Every state has plans for contact tracing. -GEG
===
Minnesota is now using contact tracing to track protestors, as demonstrations escalate
[N.B.: They did it before - illegally - already, but now they have a reason to publicly state and admit it.]
Minnesota protester stands on a platform in front of a restaurant fire Image Source: Julio Cortez/AP/Shutterstock
By Andy Meek - 30. May 2020
Minnesota protests are continuing to escalate and inspire similar demonstrations around the country in the wake of police killing an unarmed Minneapolis man this week named George Floyd.
Minnesota officials say they're using contact tracing to better understand who the protestors are and where they're coming from.
Contact tracing has previously been used as part of a comprehensive coronavirus response.
As the Minnesota protests have spilled across the country, fueled by protestors angered over the police killing of an unarmed Minneapolis man named George Floyd, the protests have morphed into marches and demonstrations that have turned violent everywhere from New York City to Los Angeles. Curfews are being imposed in major cities around the US at the time of this writing, and at least eight states, as well as the District of Columbia, have requested the National Guard to assist local law enforcement.
In some cities like Minneapolis, though, officials are starting to turn to a familiar tool to investigate networks of protestors. The tool is contact-tracing, and it's a familiar tool in that people have been hearing about it frequently in recent weeks as an important component of a comprehensive coronavirus pandemic response. According to Minnesota Public Safety Commissioner John Harringon, officials there have been using what they describe, without going into much detail, as contact-tracing in order to build out a picture of protestor affiliations — a process that officials in the state say has led them to conclude that much of the protest activity there is being fueled by people from outside coming in.
In fact, Minnesota's Gov. Tim Walz told reporters that as much as 80% of those being destructive are from outside Minnesota.
Setting aside whether or not that's true, the non-protest aspect to this is the fact that it speaks to privacy concerns around contact-tracing in general, since using this tool to fight the coronavirus pandemic is by definition an invasion of privacy. Contact tracers need to know personal details about you, such as who you've been around and where you've gone over a not-insignificant period of time. And now, it's a tool that's apparently being used to build a completely different, non-coronavirus-related informational picture of Americans.
And what makes this even more interesting is the fact that a CNN analysis of Minneapolis data found what appears to be the complete opposite of the assertion about out-of-towners. Per CNN, "More than 80% of people booked into jail in Minneapolis on riot and other potentially riot-related charges over the past two days are from Minnesota, according to a CNN analysis of data from the Hennepin County Sheriff's office. Officials had earlier claimed that most protesters came from out of state."
Meanwhile, the situation in cities around the country is continuing to deteriorate, as protests multiply and escalate. Among the most recent developments as of the time of this writing:
The National Guard has been called up to help protect the White House from protestors.
More than two dozen cities in 16 states have implemented curfews. One of those, Chicago, has imposed a curfew starting at 9 p.m. and ending at 6 a.m. that officials say will be in place nightly "until further notice."
Minnesota's governor has said he's expecting the state to see a spike in coronavirus cases as a result of the crowds protesting.
Author:
Andy Meek @aemeek is a reporter in Memphis who also contributes to outlets like Fast Company and The Guardian. When he's not writing about technology, he can be found hunched protectively over his burgeoning collection of vinyl, as well as nursing his Whovianism and bingeing on a variety of TV shows you probably don't like.
===
Your "Immunity Passport" Future Begins To Materialize As Airlines Call For Digital ID Tracking Systems [BOYCOTT THESE AIRLINES!]
By Derrick Broze - 26 May 2020
The world's largest airline trade group has called for immunity passports, thermal screening, masks, and physical distancing to be a part of the industry's strategy for returning to "normal" operations.
The International Air Transport Association (IATA), which represents 299 airlines, recently issued their publication, Biosecurity for Air Transport A Roadmap for Restarting Aviation, which outlines their strategy to open up air travel as governments begin to lift travel restrictions.
Under a section titled, "The passenger experience" and "Temporary biosecurity measures," the IATA describes their vision of post-COVID-19 flights. The organization calls for contact tracing, a controversial method of tracking the civilian population to track the spread of COVID-19.
"We foresee the need to collect more detailed passenger contact information which can be used for tracing purposes," the report states. "Where possible, the data should be collected in electronic form, and in advance of the passenger arriving at the airport including through eVisa and electronic travel authorization platforms."
Interestingly, this call for pre-boarding check-in using "electronic travel authorization platforms" coincides with the recent announcement of the Covipass and the Health Pass from Clear, both of which call for a digital ID system using biometrics and storing travel, health, and identification data.
Alexandre de Juniac, IATA's CEO, told Arabian Industry that "a layered approach" combining multiple measures which are "globally implemented and mutually recognized by governments" are "the way forward for biosecurity."
The IATA also calls for temperature screening at entry points to airport terminals. They envision the airline experience involving physical distancing of 3-6 feet throughout the airport. The group believes changes to the airport buildings to allow for physical distancing may be necessary. The IATA also recommended "face coverings" for passengers and protective equipment for airline and airport staff.
Although the organization acknowledged that there is not currently a fast reliable test for COVID-19, they believe that once an effective test is developed it could be applied on entry to the terminal. They call for this measure to be "incorporated into the passenger process as soon as an effective test, validated by the medical community, has been developed."
On the topic of immunity passports — an idea discussed by Anthony Fauci, the World Health Organization, and Bill Gates — the IATA states that "immunity passports could play an important role in further facilitating the restart of air travel." The organization believes that if a person is shown to have recovered from COVID-19 and developed immunity they will not need protective measures. Once medical evidence supports the possibility of immunity to COVID-19, IATA believes "it is essential that a recognized global standard be introduced, and that corresponding documents be made available electronically."
Finally, the IATA believes a "general move towards greater use of touchless technology and biometrics should also be pursued." Biometrics would include facial recognition, retina scanning, and/or thumbprints.
This vision painted by the IATA is one where those who choose to fly are faced with invasive security measures, surveillance, biometric tracking, immunity passports, temperature screenings, and generally, less human contact due to physical distancing and less communication with actual people. Of course, this push towards a digital ID which contains an individual's personal identifying information, health records, and other personal data is part of an agenda which predates COVID-19. The "powers that wish they were" are taking every opportunity to expand their technocratic control grid and the panic caused by COVID-19 allows them to accelerate their plans at a rate not seen since the days after the attacks of September 11, 2001.
The only thing stopping the roll out of this Technocratic State is the people of the world coming together, informing those who are in the dark, and unplugging from this control grid.
Question Everything, Come To Your Own Conclusions.
UNHCR, UNICEF and WFP are on the United Nation (UN) forefront of total population control - UNEP to join?
===
Contact Tracing Scarier than you Imagined
Orwellian Warden- and Snitch-Systems using contact tracing and tracking apps close to become law in USA
•May 25, 2020
Source: https://vimeo.com/421657568
===
Coronavirus: Will social distancing be permanent?
Stand up and fight!
•May 22, 2020
International bestselling author, Dr Vernon Coleman MB ChB DSc FRSA, explains how the coronavirus 'crisis' has affected health care and assesses the impact that social distancing has had on the treatment of seriously ill patients.
He points out that politicians are using social distancing to control us, describes how social distancing is wrecking our lives, and suggests that unless we stand up and fight against it, social distancing will be with us forever and will ruin our lives in every conceivable way.
For the truth about the coronavirus and much, much more please visit http://www.vernoncoleman.com
===
How Governments Are Hunting the Infected
By James Corbett - 21. May 2020
Welcome back to Corbett Report #NewWorldNextWeek — the video series from Corbett Report and Media Monarchy that covers some of the most important developments in open source intelligence news.
•May 21, 2020
Welcome back to New World Next Week — the video series from Corbett Report and Media Monarchy that covers some of the most important developments in open source intelligence news.
This week:
Most States Sharing "Covid" Patients' Addresses With "Law Enforcement" https://bit.ly/2TmJ4q8
South Korea's Tracking Of COVID-19 Patients Raises Privacy Concerns https://n.pr/2zRQGdc
===
"Every part of our lives will be subject to control. This virus is about training us for submission, training us to do what we're told. To not go to the beach unless we're told, to not kiss our girlfriend without their permission. They're turning us into production units and consuming entities. They are going to rob us not only of our democracy and our liberties, but our souls. They are going to inject us with the medicines they want and they're going to charge us for the diseases they give us. They are going to control every part of our lives. What we are doing at Children's Health Defense is using the last instruments of democracy we have left - the Courts - to fight them. We are in the last battle. We are in the apocalypse. We are fighting for the salvation of humanity. We all knew this was coming, though I never believed it would come in my lifetime. But here it is."
-- Robert F. Kennedy, Jr.
Robert Kennedy, Jr, Speaks the Unspeakable about Vaccines
By G. Edward Griffin - 18. May 2020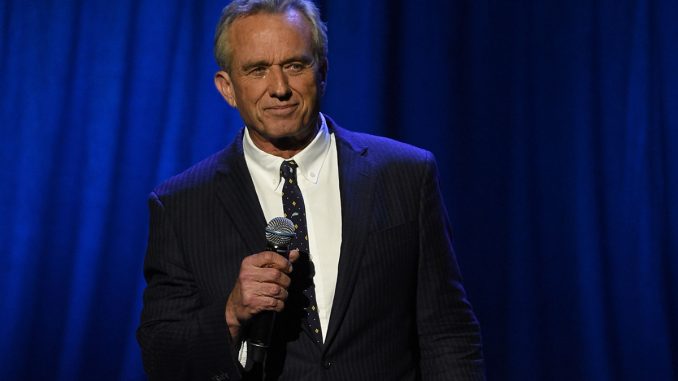 Robert Kennedy, Jr, comes out fighting against those in mainstream media and the Internet who are trying to block him from expressing concerns about vaccines. As a lawyer preparing lawsuits against vaccine companies for damages from their products, his research led him to the realization that the industry is criminally corrupt. In this interview by Patrick Bet-David, Kennedy describes what lies have been forced on the public to cover up the corruption and he shows that the truth is the opposite of what we have been told. For example, Kennedy says his research shows: (1) You are more apt to contract a disease from a vaccinated person than one who is not vaccinated! (2) Vaccines kill more people than the diseases do! (3) Vaccines are insanely profitable to the companies that make them, but that is peanuts compared to the profits from selling drugs and devices to treat illnesses the vaccines create! The business model of the pharmaceutical industry is, not to make people well, but to treat their symptoms and keep them sick so they will be customers for life! These are just a few of the jaw-dropping facts that Kennedy discovered in documents from the companies themselves. He offers references and sources to verify the accuracy of his statements. It is impossible to make sense of the push for mandatory vaccinations without the information in this interview. The information regarding the CIA's role in the assassinations of JFK and RFK (his Uncle and father) is a startling addition. (2 hr. 19 min. Original date 2020 May 2.)
EXCLUSIVE INTERVIEW: Robert Kennedy Jr. Destroys Big Pharma, Fauci & Pro-Vaccine Movement
•Premiered May 2, 2020
Robert F Kennedy Jr talks vaccines, Dr Fauci, family history and JFk assassination with Patrick Bet-David.
About the Guest: Robert F. Kennedy, Jr.'s reputation as a resolute defender of the environment stems from a litany of successful legal actions. Mr. Kennedy was named one of Time magazine's "Heroes for the Planet" for his success helping Riverkeeper lead the fight to restore the Hudson River. The group's achievement helped spawn 300 Waterkeeper organizations across the globe.
Mr. Kennedy serves as Senior Attorney for the Natural Resources Defense Council, Chief Prosecuting Attorney for the Hudson Riverkeeper and President of Waterkeeper Alliance.
He is also a Clinical Professor and Supervising Attorney at Pace University School of Law's Environmental Litigation Clinic and is of counsel to Morgan & Morgan, a nationwide personal injury practice. He is co-host of Ring of Fire on Air America Radio. Earlier in his career he served as Assistant District Attorney in New York City.
He has worked on environmental issues across the Americas and has assisted several indigenous tribes in Latin America and Canada in successfully negotiating treaties protecting traditional homelands. He is credited with leading the fight to protect New York City's water supply. The New York City watershed agreement, which he negotiated on behalf of environmentalists and New York City watershed consumers, is regarded as an international model in stakeholder consensus negotiations and sustainable development.
Among Mr. Kennedy's published books are the New York Times' bestseller Crimes Against Nature (2004), The Riverkeepers (1997), and Judge Frank M. Johnson, Jr: A Biography (1977) and two children's books St Francis of Assisi (2005), American Heroes: Joshua Chamberlain and the American Civil War and Robert Smalls: The Boat Thief (2008). His articles have appeared in The New York Times, The Washington Post, Los Angeles Times, The Wall Street Journal, Newsweek, Rolling Stone, Atlantic Monthly, Esquire, The Nation, Outside Magazine, The Village Voice, and many other publications. His award-winning articles have been included in anthologies of America's Best Crime Writing, Best Political Writing and Best Science Writing.
Mr. Kennedy is a graduate of Harvard University. He studied at the London School of Economics and received his law degree from the University of Virginia Law School. Following graduation he attended Pace University School of Law, where he was awarded a Masters Degree in Environmental Law.
Site for Childrens Health Defense https://bit.ly/2St8XDX Follow him on Instagram: @robertfkennedyjr https://bit.ly/2YpVBw3
About Patrick Bet-David: During the Iranian Revolution of 1978, Patrick's family had to escape to survive and ended up living at a refugee camp in Erlangen, Germany. At 12 years old Patrick found himself collecting cans & beer bottles to raise money that could help his family and get him a Nintendo. These childhood experiences had a major impact on his perspective of freedom, hard work and entrepreneurship. Today, he is CEO of PHP Agency, Inc. a financial services company with over 15,000 agents in 49 states and Puerto Rico and an active YouTube creator commonly known for his investigative journalistic approach to interviews and unorthodox business teachings.
===
Mandatory Vaccines? The U.S. Supreme Court Said Yes! But Wait, There's More…
By Spiro Skouras - 18. May 2020
If there is one topic that even comes close to the amount of coverage the virus gets, it is vaccines, and the big question is will they be mandatory?
Recently Jason Goodman of Crowdsource The Truth interviewed Alan Dershowitz and Dershowitz made some very bold controversial statements…
Dershowitz — a high-profile lawyer who has formerly represented president President Trump, OJ Simpson and even Jeffery Epstein amongst other high-profile clients — stated you have no constitutional protection against being forcibly vaccinated for an infectious disease.
Let's take a closer look…
====
Neurosurgeon: Face Masks Are Grave Risk to Public Health
By Megan Fox - 17. May 2020
Every Karen on Facebook is shaming her neighbors for not wearing a face mask. We are being told by governors that if we don't wear masks we are selfish, horrible human beings with no souls who want Grandma to die a horrible death.
Police are tackling people who don't wear face masks properly in the subway. Grocery stores are throwing maskless people out and denying them service.
But now, there's another doctor weighing in—besides Dr. Fauci, bonafide sex god and ruler of us all, who also said face masks are largely security theater and of no use to the healthy. Dr. Russell Blaylock, a neurosurgeon, has written an editorial saying that "masks pose serious risks to the healthy."
First, Blaylock says, there is no scientific evidence that masks are effective against COVID-19 transmission. Pro-science people should care about this.
As for the scientific support for the use of face mask, a recent careful examination of the literature, in which 17 of the best studies were analyzed, concluded that, " None of the studies established a conclusive relationship between mask/respirator use and protection against influenza infection." Keep in mind, no studies have been done to demonstrate that either a cloth mask or the N95 mask has any effect on transmission of the COVID-19 virus. Any recommendations, therefore, have to be based on studies of influenza virus transmission. And, as you have seen, there is no conclusive evidence of their efficiency in controlling flu virus transmission.

It is also instructive to know that until recently, the CDC did not recommend wearing a face mask or covering of any kind, unless a person was known to be infected, that is, until recently. Non-infected people need not wear a mask. When a person has TB we have them wear a mask, not the entire community of non-infected. The recommendations by the CDC and the WHO are not based on any studies of this virus and have never been used to contain any other virus pandemic or epidemic in history.
Beyond the lack of scientific data to support wearing a mask as a deterrent to a virus, Blaylock says the more pressing concern is what can and will happen to the wearer.
Now that we have established that there is no scientific evidence necessitating the wearing of a face mask for prevention, are there dangers to wearing a face mask, especially for long periods? Several studies have indeed found significant problems with wearing such a mask. This can vary from headaches, to increased airway resistance, carbon dioxide accumulation, to hypoxia, all the way to serious life-threatening complications.
There are studies to back that claim up.
In one such study, researchers surveyed 212 healthcare workers (47 males and 165 females) asking about presence of headaches with N95 mask use, duration of the headaches, type of headaches and if the person had preexisting headaches.

They found that about a third of the workers developed headaches with use of the mask, most had preexisting headaches that were worsened by the mask wearing, and 60% required pain medications for relief. As to the cause of the headaches, while straps and pressure from the mask could be causative, the bulk of the evidence points toward hypoxia and/or hypercapnia as the cause.

That is, a reduction in blood oxygenation (hypoxia) or an elevation in blood C02 (hypercapnia). It is known that the N95 mask, if worn for hours, can reduce blood oxygenation as much as 20%, which can lead to a loss of consciousness, as happened to the hapless fellow driving around alone in his car wearing an N95 mask, causing him to pass out, and to crash his car and sustain injuries.

I am sure that we have several cases of elderly individuals or any person with poor lung function passing out, hitting their head. This, of course, can lead to death.

A more recent study involving 159 healthcare workers aged 21 to 35 years of age found that 81% developed headaches from wearing a face mask. Some had pre-existing headaches that were precipitated by the masks. All felt like the headaches affected their work performance.
Blaylock says studies have also shown that face masks impair oxygen intake dramatically, potentially leading to serious problems.
The importance of these findings is that a drop in oxygen levels (hypoxia) is associated with an impairment in immunity. Studies have shown that hypoxia can inhibit the type of main immune cells used to fight viral infections called the CD4+ T-lymphocyte.

This occurs because the hypoxia increases the level of a compound called hypoxia inducible factor-1 (HIF-1), which inhibits T-lymphocytes and stimulates a powerful immune inhibitor cell called the Tregs. This sets the stage for contracting any infection, including COVID-19 and making the consequences of that infection much graver. In essence, your mask may very well put you at an increased risk of infections and if so, having a much worse outcome.
In other words, if you wear a face mask and contract some sickness, you will not be able to fight it off as effectively as if you had normal blood oxygen levels. The mask could make you sicker. It could also create a "deadly cytokine storm" in some.
There is another danger to wearing these masks on a daily basis, especially if worn for several hours. When a person is infected with a respiratory virus, they will expel some of the virus with each breath.

If they are wearing a mask, especially an N95 mask or other tightly fitting mask, they will be constantly rebreathing the viruses, raising the concentration of the virus in the lungs and the nasal passages. We know that people who have the worst reactions to the coronavirus have the highest concentrations of the virus early on. And this leads to the deadly cytokine storm in a selected number.
How about cancer, heart attacks, and strokes? Blaylock says face masks can make all of those conditions worse.
People with cancer, especially if the cancer has spread, will be at a further risk from prolonged hypoxia as the cancer grows best in a microenvironment that is low in oxygen. Low oxygen also promotes inflammation which can promote the growth, invasion and spread of cancers. Repeated episodes of hypoxia has been proposed as a significant factor in atherosclerosis and hence increases all cardiovascular (heart attacks) and cerebrovascular (strokes) diseases.
If that's not bad enough, how would you like COVID-19 in your brain?
It gets even more frightening. Newer evidence suggests that in some cases the virus can enter the brain. In most instances it enters the brain by way of the olfactory nerves (smell nerves), which connect directly with the area of the brain dealing with recent memory and memory consolidation. By wearing a mask, the exhaled viruses will not be able to escape and will concentrate in the nasal passages, enter the olfactory nerves and travel into the brain.
Why is it that we only listen to dire predictions from Dr. Fauci and we don't consult other experts in the field of medicine? Is Anthony Fauci the only qualified person to talk about this virus? Furthermore, if he is, he agrees with Dr. Blaylock that only sick people should wear them and he said so on 60 Minutes. So why aren't we listening to him?
===
WATCH:
Judicial Watch president Tom Fitton explains why the organization filed a lawsuit on behalf of the Daily Caller seeking Dr. Anthony Fauci and the World Health Organization's records as the coronavirus pandemic affected the U.S.
Now the United States Justice has finalized a sealed indictment against Dr. Anthony Fauci for crimes including treason, conspiring with the enemy and fraud. David Zublick unseals the truth in this breaking story.
===
The David Knight Show
MESSAGE: Community has to stand together against illegally acting law-enforcement to secure our individual, constituional rights! STOP THE THUGS IN UNIFORM!
Beware of a heinous, time-delayed sterilization causing vaccine tested now by Gaxo Smith Kline PLC!
SIGN THE DEMAND FOR THE UK TO UNCOVER THE TRUTH ON THIS VACCINE: www.govote.org.uk
May 12th, 2020
Topics by Timecode:
— 00:04:24 Inmates infect themselves with COVID to get out of jail, business owners put in jail to keep community safe from COVID
— 00:13:54 China is taking a bite out US meat supply (UP 400%) while production FALL 40%. Starvation & famine are being used as a political weapon
— 00:38:06 Testing, tracking, arrest has already come to Canada
— 00:41:57 HR6666 - testing, tracking, arrest coming to schools, churches, homes
— 01:07:53 Apple & Google partner with military AI for contact tracing
— 01:31:06 Seattle cop fired for supporting Constitution
— 01:57:17 Allegations that new COVID vaccine elements cause sterility in 97% of women - Gaxo Smith Kline whistleblower.
Be sure to catch the full show as well as other exclusive content at banned.video/channel/the-david-knight-show

The Professional @science_cited
While everyone has been busy freaking out over the Moderna mRNA vaccine, they missed a DNA vaccine currently in phase 1 trials. INO-4800 - DNA plasmid encoding S protein delivered by electroporation Unlike the RNA vaccine, this will deliver DNA inside the nucleus!
===
African country bans face masks – also reopen schools and shops
The President of Tanzania has reportedly banned the use of face masks after noting that "face mask usage has caused anxiety among Tanzanians."
Dr John Pombe Magufuli, who has been leader of the country since 2015, feels his people should not have to wear them due to CO2 emissions.
In a letter dated 24th of May, which was sent to media outlets across the world, through the Director of Presidential Communication in Tanzania, it outlined that he president effected the ban on face masks as well as giving the green light of normal operation of public transportation and also the reopening of of schools.
The letter was sent to reporters and said:
"To The Media,
President of The Republic of Tanzania Dr John Pombe Magufuli has today on 24, May 2020 banned the use of face masks by Tanzanians as the usage has caused fear and panic to Tanzanians leading to some closing down their businesses.His excellency The President has also allowed normal resumption of public transport as well as normal resumption of schools.We thank God for the defeat against Corona, let continue to wash hands to observe hygene, Bye Corona."
Tanzania has had lack rules regarding the virus with President Magafuli downplaying the corona pandemic and saying that America 'makes up numbers' regarding the cases and deaths.
He and his ministers have also recently told the American envoy to Tanzania not to 'cause panic' to Tanzanians after the American embassy in the capital, Dar es Salaam, stated that the chance of contracting the virus was "extremely high".
The President of Tanzania had also brushed off pressure from the west to put his country in lockdown, keeping establishments open and even churches saying: "Coronavirus cannot survive in churches!"
Tanzania coronavirus kits raise suspicion after goat and pawpaw test positive
'There is something happening. I said before we should not accept that every aid is meant to be good for this nation,' says president
By Kate Ng -
Covid-19 test kits in Tanzania have raised suspicion after samples taken from a goat and a pawpaw fruit came back with positive results, as the president said there were "technical errors".
President John Magufuli said during an event in the north west of Tanzania that the test kits were imported from overseas, but did not say where.
He said that in order to evaluate the quality of the kits, Tanzanian security forces randomly obtained non-human samples, including from a pawpaw, a goat and a sheep. The random samples were assigned human names and ages, and sent to a laboratory to test for coronavirus.
Lab technicians were deliberately not informed about the origins of the samples. The pawpaw and goat samples tested positive for Covid-19, said Mr Magufuli.
The president said the faulty kits meant some people were testing positive for coronavirus without actually being infected, reported Reuters.
He said: "There is something happening. I said before we should not accept that every aid is meant to be good for this nation."
The Tanzanian government has come under scrutiny for its secretive approach to the pandemic. Earlier this week, footage of burials taking place at night under tight security circulated on social media, with activists accusing the government of covering up the real impact of the virus in the country.
Opposition leader Zitto Kabwe was quoted by the BBC as saying: "I don't want to feel like the government is hiding something. I want it to perform its role. Right now, we are witnessing a lot of mourning, burials and dead bodies everywhere.
"Without transparency, the citizens will be more scared, which may cause even more deaths."
===
Bill Gates-Funded COVID-19 Tracking Program Shut Down by FDA
Seattle-based program ordered to halt at-home coronavirus self-testing
By: Jay Greenberg - 15th May 2020
A Bill Gates-funded COVID-19 tracking program has been shut down by the U.S. Food and Drug Administration (FDA), according to reports.
The Seattle-based initiative, Seattle Coronavirus Assessment Network, or SCAN, has been ordered to halt its at-home coronavirus testing scheme by the federal authorities.
The FDA has ordered SCAN to stop screening for the virus, putting the program, that has been providing hundreds of home testing kits each day, on pause.
As of Wednesday, all links to the project's website now redirect to a notice stating its operations are "currently paused" due to a conflict with the FDA.
"SCAN has been operating under an emergency use authorization (EUA) from the Washington State Department of Health," the notice says.
"We have been notified that under revised guidance issued on May 8th, a separate federal EUA is now required" to continue testing.
Just one day before the SCAN suspension, Bill Gates praised the effort in his personal blog.
"It has the potential to become an important tool for health officials seeking insights about the spread and behavior of the virus," Gates wrote.
The FDA has requested additional information about SCAN's at-home nasal swabs and seeks clarification on the project's testing of "people who have not reported Covid-like illness," according to RT.
While the notice offered no timetable for when testing might go back online, it noted that SCAN is "actively working" to address the FDA's concerns and has been in contact with the agency since March.
Spearheaded by five Seattle-area healthcare organizations, the program, according to Gates, was meant to create a coronavirus surveillance system by testing "a sample of people in the Seattle region" – both sick and healthy.
Gates says he hopes to gain insight into how the illness is "moving through the community, who is at greatest risk, and whether physical distancing measures are working."
"The key advantage of this at-home testing approach is that people don't need to go to a clinic, where they risk exposing themselves or others to infection," he added.
I'm hopeful that this program will improve our understanding of the coronavirus outbreak in Seattle and provide valuable information about the virus for other communities around the world. https://t.co/wnFarp28ys

— Bill Gates (@BillGates) May 13, 2020
Though the FDA has given no indication that the SCAN project is linked to fraud, the agency has gone on high alert after a rush of fly-by-night coronavirus testing services emerged across the US, many offering faulty or outright fake test kits.
With such schemes becoming more prevalent, the FDA, FBI, CDC, and a number of other federal agencies have issued public warnings to consumers.
Ramped-up testing around the country has seen over 9.6 million carried out in the US, according to Johns Hopkins University.
Public health officials are continuing to sound alarms about inadequate supplies, however.
Many argue that states should not consider reopening without widespread screenings in place.
SCAN will likely argue that while the program is out of commission, at least temporarily, that goal will be pushed further out of reach.
===
Don't forget and be aware what Bill Gates has in mind, because, since the French economy minister stated that "there will be no second wave of COVID-19" and Sweden is still doing quite fine by not following the globalist agenda, the masterminds of this plandemic are now challenged to escalate.
Bill Gates: Phase 2 is a Bio Terror Attack
By Spiro Skouras - 26. April 2020
For generations the public has been controlled through fear. The progression of perceived enemies has evolved over time.
We were once told our enemies were nation states and we had to duck and cover because the enemy could strike with great devastation at a moment's notice.
While this outside threat, used to instill fear and bolster the military industrial complex was very effective, this enemy could only last so long and was merely a stepping stone.
The fear of an outside threat later evolved into terrorists who had no borders, which justified military expansionism globally.
We were told They hate us because were free, gradually we became less free as the government has erected a police state and a surveillance state to protect us from the very terror threat they created.
Now we are told our enemy is invisible yet everywhere; we are told our way of life will never be the same, much like we heard in the aftermath of 9/11 — and boy were they right!
The public has been conditioned to live in a constant state of fear, we have been conditioned to rely on the government as our only solution for safety.
This is a solution we have been warned about for hundreds of years. Those who would give up essential Liberty, to purchase a little temporary Safety, deserve neither Liberty nor Safety.
===
Techno-Tyranny: How The US National Security State Is Using Coronavirus To Fulfill An Orwellian Vision
By Whitney Webb - 20. April 2020
Last year, a government commission called for the US to adopt an AI-driven mass surveillance system far beyond that used in any other country in order to ensure American hegemony in artificial intelligence. Now, many of the "obstacles" they had cited as preventing its implementation are rapidly being removed under the guise of combating the coronavirus crisis.
Last year, a U.S. government body dedicated to examining how artificial intelligence can "address the national security and defense needs of the United States" discussed in detail the "structural" changes that the American economy and society must undergo in order to ensure a technological advantage over China, according to a recent document acquired through a FOIA request. This document suggests that the U.S. follow China's lead and even surpass them in many aspects related to AI-driven technologies, particularly their use of mass surveillance. This perspective clearly clashes with the public rhetoric of prominent U.S. government officials and politicians on China, who have labeled the Chinese government's technology investments and export of its surveillance systems and other technologies as a major "threat" to Americans' "way of life."
In addition, many of the steps for the implementation of such a program in the U.S., as laid out in this newly available document, are currently being promoted and implemented as part of the government's response to the current coronavirus (Covid-19) crisis. This likely due to the fact that many members of this same body have considerable overlap with the taskforces and advisors currently guiding the government's plans to "re-open the economy" and efforts to use technology to respond to the current crisis.
The FOIA document, obtained by the Electronic Privacy Information Center (EPIC), was produced by a little-known U.S. government organization called the National Security Commission on Artificial Intelligence (NSCAI). It was created by the 2018 National Defense Authorization Act (NDAA) and its official purpose is "to consider the methods and means necessary to advance the development of artificial intelligence (AI), machine learning, and associated technologies to comprehensively address the national security and defense needs of the United States."
The NSCAI is a key part of the government's response to what is often referred to as the coming "fourth industrial revolution," which has been described as "a revolution characterized by discontinuous technological development in areas like artificial intelligence (AI), big data, fifth-generation telecommunications networking (5G), nanotechnology and biotechnology, robotics, the Internet of Things (IoT), and quantum computing."
However, their main focus is ensuring that "the United States … maintain a technological advantage in artificial intelligence, machine learning, and other associated technologies related to national security and defense." The vice-chair of NSCAI, Robert Work – former Deputy Secretary of Defense and senior fellow at the hawkish Center for a New American Security (CNAS), described the commission's purposeas determining "how the U.S. national security apparatus should approach artificial intelligence, including a focus on how the government can work with industry to compete with China's 'civil-military fusion' concept."
The recently released NSCAI document is a May 2019 presentation entitled "Chinese Tech Landscape Overview." Throughout the presentation, the NSCAI promotes the overhaul of the U.S. economy and way of life as necessary for allowing the U.S. to ensure it holds a considerable technological advantage over China, as losing this advantage is currently deemed a major "national security" issue by the U.S. national security apparatus. This concern about maintaining a technological advantage can be seen in several other U.S. military documents and think tank reports, several of which have warned that the U.S.' technological advantage is quickly eroding.
The U.S. government and establishment media outlets often blame alleged Chinese espionage or the Chinese government's more explicit partnerships with private technology companies in support of their claim that the U.S. is losing this advantage over China. For instance, Chris Darby, the current CEO of the CIA's In-Q-Tel, who is also on the NSCAI, told CBS News last year that China is the U.S.' main competitor in terms of technology and that U.S. privacy laws were hampering the U.S.' capacity to counter China in this regard, stating that:
"[D]ata is the new oil. And China is just awash with data. And they don't have the same restraints that we do around collecting it and using it, because of the privacy difference between our countries. This notion that they have the largest labeled data set in the world is going to be a huge strength for them."
In another example, Michael Dempsey – former acting Director of National Intelligence and currently a government-funded fellow at the Council on Foreign Relations – argued in The Hill that:
"It's quite clear, though, that China is determined to erase our technological advantage, and is committing hundreds of billions of dollars to this effort. In particular, China is determined to be a world leader in such areas as artificial intelligence, high performance computing, and synthetic biology. These are the industries that will shape life on the planet and the military balance of power for the next several decades."
In fact, the national security apparatus of the United States is so concerned about losing a technological edge over China that the Pentagon recently decided to join forces directly with the U.S. intelligence community in order "to get in front of Chinese advances in artificial intelligence." This union resulted inthe creation of the Joint Artificial Intelligence Center (JAIC), which ties together "the military's efforts with those of the Intelligence Community, allowing them to combine efforts in a breakneck push to move government's AI initiatives forward." It also coordinates with other government agencies, industry, academics, and U.S. allies. Robert Work, who subsequently became the NSCAI vice-chair, said at the time that JAIC's creation was a "welcome first step in response to Chinese, and to a lesser extent, Russian, plans to dominate these technologies."
Similar concerns about "losing" technological advantage to China have also been voiced by the NSCAI chairman, Eric Schmidt, the former head of Alphabet – Google's parent company, who argued in February in the New York Times that Silicon Valley could soon lose "the technology wars" to China if the U.S. government doesn't take action. Thus, the three main groups represented within the NSCAI – the intelligence community, the Pentagon and Silicon Valley – all view China's advancements in AI as a major national security threat (and in Silicon Valley's case, threat to their bottom lines and market shares) that must be tackled quickly.
Targeting China's "adoption advantage"
In the May 2019 "Chinese Tech Landscape Overview" presentation, the NSCAI discusses that, while the U.S. still leads in the "creation" stage of AI and related technologies, it lags behind China in the "adoption" stage due to "structural factors." It says that "creation", followed by "adoption" and "iteration" are the three phases of the "life cycle of new tech" and asserts that failing to dominate in the "adoption" stage will allow China to "leapfrog" the U.S. and dominate AI for the foreseeable future.
The presentation also argues that, in order to "leapfrog" competitors in emerging markets, what is needed is not "individual brilliance" but instead specific "structural conditions that exist within certain markets." It cites several case studies where China is considered to be "leapfrogging" the U.S. due to major differences in these "structural factors." Thus, the insinuation of the document (though not directly stated) is that the U.S. must alter the "structural factors" that are currently responsible for its lagging behind China in the "adoption" phase of AI-driven technologies.
Chief among the troublesome "structural factors" highlighted in this presentation are so-called "legacy systems" that are common in the U.S. but much less so in China. The NSCAI document states that examples of "legacy systems" include a financial system that still utilizes cash and card payments, individual car ownership and even receiving medical attention from a human doctor. It states that, while these "legacy systems" in the US are "good enough," too many "good enough" systems "hinder the adoption of new things," specifically AI-driven systems.
Another structural factor deemed by the NSCAI to be an obstacle to the U.S.' ability to maintain a technological advantage over China is the "scale of the consumer market," arguing that "extreme urban density = on-demand service adoption." In other words, extreme urbanization results in more people using online or mobile-based "on-demand" services, ranging from ride-sharing to online shopping. It also cites the use of mass surveillance on China's "huge population base" is an example of how China's "scale of consumer market" advantage allowing "China to leap ahead" in the fields of related technologies, like facial recognition.
In addition to the alleged shortcomings of the U.S.' "legacy systems" and lack of "extreme urban density," the NSCAI also calls for more "explicit government support and involvement" as a means to speed up the adoption of these systems in the U.S. This includes the government lending its stores of data on civilians to train AI, specifically citing facial recognition databases, and mandating that cities be "re-architected around AVs [autonomous vehicles]," among others. Other examples given include the government investing large amounts of money in AI start-ups and adding tech behemoths to a national, public-private AI taskforce focused on smart city-implementation (among other things).
With regards to the latter, the document says "this level of public-private cooperation" in China is "outwardly embraced" by the parties involved, with this "serving as a stark contrast to the controversy around Silicon Valley selling to the U.S. government." Examples of such controversy, from the NSCAI's perspective, likely include Google employees petitioning to end the Google-Pentagon "Project Maven," which uses Google's AI software to analyze footage captured by drones. Google eventually chose not to renew its Maven contract as a result of the controversy, even though top Google executives viewed the project as a "golden opportunity" to collaborate more closely with the military and intelligence communities.
The document also defines another aspect of government support as the "clearing of regulatory barriers." This term is used in the document specifically with respect to U.S. privacy laws, despite the fact that the U.S. national security state has long violated these laws with near complete impunity. However, the document seems to suggest that privacy laws in the U.S. should be altered so that what the U.S. government has done "in secret" with private citizen data can be done more openly and more extensively. The NSCAI document also discusses the removal of "regulatory barriers" in order to speed up the adoption of self-driving cars, even though autonomous driving technology has resulted in several deadly and horrific car accidents and presents other safety concerns.
Also discussed is how China's "adoption advantage" will "allow it to leapfrog the U.S." in several new fields, including "AI medical diagnosis" and "smart cities." It then asserts that "the future will be decided at the intersection of private enterprise and policy leaders between China and the U.S." If this coordination over the global AI market does not occur, the document warns that "we [the U.S.] risk being left out of the discussions where norms around AI are set for the rest of our lifetimes."
The presentation also dwells considerably on how "the main battleground [in technology] are not the domestic Chinese and US markets," but what it refers to as the NBU (next billion users) markets, where it states that "Chinese players will aggressively challenge Silicon Valley." In order to challenge them more successfully, the presentation argues that, "just like we [view] the market of teenagers as a harbinger for new trends, we should look at China."
The document also expresses concerns about China exporting AI more extensively and intensively than the U.S., saying that China is "already crossing borders" by helping to build facial databases in Zimbabwe and selling image recognition and smart city systems to Malaysia. If allowed to become "the unambiguous leader in AI," it says that "China could end up writing much of the rulebook of international norms around the deployment of AI" and that it would "broaden China's sphere of influence amongst an international community that increasingly looks to the pragmatic authoritarianism of China and Singapore as an alternative to Western liberal democracy."
What will replace the US' "legacy systems"?
Given that the document makes it quite clear that "legacy systems" in the U.S. are impeding its ability to prevent China from "leapfrogging" ahead in AI and then dominating it for the foreseeable future, it is also important to examine what the document suggests should replace these "legacy systems" in the U.S.
As previously mentioned, one "legacy system" cited early on in the presentation is the main means of payment for most Americans, cash and credit/debit cards. The presentation asserts, in contrast to these "legacy systems" that the best and most advanced system is moving entirely to smartphone-based digital wallets.
It notes specifically the main mobile wallet provider in India, PayTM, is majority owned by Chinese companies. It quotes an article, which states that "a big break came [in 2016] when India canceled 86% of currency in circulation in an effort to cut corruption and bring more people into the tax net by forcing them to use less cash." At the time, claims that India's 2016 "currency reform" would be used as a stepping stone towards a cashless society were dismissed by some as "conspiracy theory." However, last year, a committee convened by India's central bank (and led by an Indian tech oligarch who also created India's massive civilian biometric database) resulted in the Indian government's "Cashless India" program.
Regarding India's 2016 "currency reform," the NSCAI document then asserts that "this would be unfathomable in the West. And unsurprisingly, when 86% of the cash got cancelled and nobody had a credit card, mobile wallets in India exploded, laying the groundwork for a far more advanced payments ecosystem in India than the US." However, it has become increasingly less unfathomable in light of the current coronavirus crisis, which has seen efforts to reduce the amount of cash used because paper bills may carry the virus as well as efforts to introduce a Federal Reserve-backed "digital dollar."
In addition, the NSCAI document from last May calls for the end of in-person shopping and promotes moving towards all shopping being performed online. It argues that "American companies have a lot to gain by adopting ideas from Chinese companies" by shifting towards exclusive e-commerce purchasing options. It states that only shopping online provides a "great experience" and also adds that "when buying online is literally the only way to get what you want, consumers go online."
Another "legacy system" that the NSCAI seeks to overhaul is car ownership, as it promotes autonomous, or self-driving vehicles and further asserts that "fleet ownership > individual ownership." It specifically points to a need for "a centralized ride-sharing network," which it says "is needed to coordinate cars to achieve near 100% utilization rates." However, it warns against ride-sharing networks that "need a human operator paired with each vehicle" and also asserts that "fleet ownership makes more sense" than individual car ownership. It also specifically calls for these fleets to not only be composed of self-driving cars, but electric cars and cites reports that China "has the world's most aggressive electric vehicle goals….and seek[s] the lead in an emerging industry."
The document states that China leads in ride-sharing today even though ride-sharing was pioneered first in the U.S. It asserts once again that the U.S. "legacy system" of individual car ownership and lack of "extreme urban density" are responsible for China's dominance in this area. It also predicts that China will "achieve mass autonomous [vehicle] adoption before the U.S.," largely because "the lack of mass car ownership [in China] leads to far more consumer receptiveness to AVs [autonomous vehicles]." It then notes that "earlier mass adoption leads to a virtuous cycle that allows Chinese core self-driving tech to accelerate beyond [its] Western counterparts."
In addition to their vision for a future financial system and future self-driving transport system, the NSCAI has a similarly dystopian vision for surveillance. The document calls mass surveillance "one of the 'first-and-best customers' for AI" and "a killer application for deep learning." It also states that "having streets carpeted with cameras is good infrastructure."
It then discusses how "an entire generation of AI unicorn" companies are "collecting the bulk of their early revenue from government security contracts" and praises the use of AI in facilitating policing activities. For instance, it lauds reports that "police are making convictions based on phone calls monitored with iFlyTek's voice-recognition technology" and that "police departments are using [AI] facial recognition tech to assist in everything from catching traffic law violators to resolving murder cases."
On the point of facial recognition technology specifically, the NSCAI document asserts that China has "leapt ahead" of the US on facial recognition, even though "breakthroughs in using machine learning for image recognition initially occurred in the US." It claims that China's advantage in this instance is because they have government-implemented mass surveillance ("clearing of regulatory barriers"), enormous government-provided stores of data ("explicit government support") combined with private sector databases on a huge population base ("scale of consumer market"). As a consequence of this, the NSCAI argues, China is also set to leap ahead of the U.S. in both image/facial recognition and biometrics.
The document also points to another glaring difference between the U.S. and its rival, stating that: "In the press and politics of America and Europe, Al is painted as something to be feared that is eroding privacy and stealing jobs. Conversely, China views it as both a tool for solving major macroeconomic challenges in order to sustain their economic miracle, and an opportunity to take technological leadership on the global stage."
The NSCAI document also touches on the area of healthcare, calling for the implementation of a system that seems to be becoming reality thanks to the current coronavirus crisis. In discussing the use of AI in healthcare (almost a year before the current crisis began), it states that "China could lead the world in this sector" and "this could lead to them exporting their tech and setting international norms." One reason for this is also that China has "far too few doctors for the population" and calls having enough doctors for in-person visits a "legacy system." It also cited U.S. regulatory measures such as "HIPPA compliance and FDA approval" as obstacles that don't constrain Chinese authorities.
More troubling, it argues that "the potential impact of government supplied data is even more significant in biology and healthcare," and says it is likely that "the Chinese government [will] require every single citizen to have their DNA sequenced and stored in government databases, something nearly impossible to imagine in places as privacy conscious as the U.S. and Europe." It continues by saying that "the Chinese apparatus is well-equipped to take advantage" and calls these civilian DNA databases a "logical next step."
Who are the NSCAI?
Given the sweeping changes to the U.S. that the NSCAI promoted in this presentation last May, it becomes important to examine who makes up the commission and to consider their influence over U.S. policy on these matters, particularly during the current crisis. As previously mentioned, the chairman of the NSCAI is Eric Schmidt, the former head of Alphabet (Google's parent company) who has also invested heavily in Israeli intelligence-linked tech companies including the controversial start-up "incubator" Team8. In addition, the committee's vice-chair is Robert Work, is not only a former top Pentagon official, but is currently working with the think tank CNAS, which is run by John McCain's long-time foreign policy adviser and Joe Biden's former national security adviser.
Other members of the NSCAI are as follows:
Safra Catz, CEO of Oracle, with close ties to Trump's top donor Sheldon Adelson
Steve Chien, supervisor of the Artificial Intelligence Group at Caltech's Jet Propulsion Lab
Mignon Clyburn, Open Society Foundation fellow and former FCC commissioner
Chris Darby, CEO of In-Q-Tel (CIA's venture capital arm)
Ken Ford, CEO of the Florida Institute for Human and Machine Cognition
Jose-Marie Griffiths, president of Dakota State University and former National Science Board member
Eric Horvitz, director of Microsoft Research Labs
Andy Jassy, CEO of Amazon Web Services (CIA contractor)
Gilman Louie, partner at Alsop Louie Partners and former CEO of In-Q-Tel
William Mark, director of SRI International and former Lockheed Martin director
Jason Matheny, director of the Center for Security and Emerging Technology, former Assistant director of National Intelligence and former director of IARPA (Intelligence Advanced Research Project Agency)
Katharina McFarland, consultant at Cypress International and former Assistant Secretary of Defense for Acquisition
Andrew Moore, head of Google Cloud AI
As can be seen in the list above, there is a considerable amount of overlap between the NSCAI and the companies currently advising the White House on "re-opening" the economy (Microsoft, Amazon, Google, Lockheed Martin, Oracle) and one NSCAI member, Oracle's Safra Katz, is on the White House's "economic revival" taskforce. Also, there is also overlap between the NSCAI and the companies that are intimately involved in the implementation of the "contact tracing" "coronavirus surveillance system," a mass surveillance system promoted by the Jared Kushner-led, private-sector coronavirus task force. That surveillance system is set to be constructed by companies with deep ties to Google and the U.S. national security state, and both Google and Apple, who create the operating systems for the vast majority of smartphones used in the U.S., have said they will now build that surveillance system directly into their smartphone operating systems.
Also notable is the fact that In-Q-Tel and the U.S. intelligence community has considerable representation on the NSCAI and that they also boast close ties with Google, Palantir and other Silicon Valley giants, having been early investors in those companies. Both Google and Palantir, as well as Amazon (also on the NSCAI) are also major contractors for U.S. intelligence agencies. In-Q-Tel's involvement on the NSCAI is also significant because they have been heavily promoting mass surveillance of consumer electronic devices for use in pandemics for the past several years. Much of that push has come from In-Q-Tel's current Executive Vice President Tara O'Toole, who was previously the director of the Johns Hopkins Center for Health Security and also co-authored several controversial biowarfare/pandemic simulations, such as Dark Winter.
In addition, since at least January, the U.S. intelligence community and the Pentagon have been at the forefront of developing the U.S. government's still-classified "9/11-style" response plans for the coronavirus crisis, alongside the National Security Council. Few news organizations have noted that these classified response plans, which are set to be triggered if and when the U.S. reaches a certain number of coronavirus cases, has been created largely by elements of the national security state (i.e. the NSC, Pentagon, and intelligence), as opposed to civilian agencies or those focused on public health issues.
Furthermore, it has been reported that the U.S. intelligence community as well as U.S. military intelligence knew by at least January (though recent reports have said as early as last November) that the coronavirus crisis would reach "pandemic proportions" by March. The American public were not warned, but elite members of the business and political classes were apparently informed, given the record numbers of CEO resignations in January and several high-profile insider trading allegations that preceded the current crisis by a matter of weeks.
Perhaps even more disconcerting is the added fact that the U.S. government not only participated in the eerily prescient pandemic simulation last October known as Event 201, it also led a series of pandemic response simulations last year. Crimson Contagion was a series of four simulations that involved 19 U.S. federal agencies, including intelligence and the military, as well as 12 different states and a host of private sector companies that simulated a devastating pandemic influenza outbreak that had originated in China. It was led by the current HHS Assistant Secretary for Preparedness and Response, Robert Kadlec, who is a former lobbyist for military and intelligence contractors and a Bush-era homeland security "bioterrorism" advisor.
In addition, both Kadlec and the Johns Hopkins Center for Health Security, which was intimately involved in Event 201, have direct ties to the controversial June 2001 biowarfare exercise "Dark Winter," which predicted the 2001 anthrax attacks that transpired just months later in disturbing ways. Though efforts by media and government were made to blame the anthrax attacks on a foreign source, the anthrax was later found to have originated at a U.S. bioweapons lab and the FBI investigation into the case has been widely regarded as a cover-up, including by the FBI's once-lead investigator on that case.
Given the above, it is worth asking if those who share the NSCAI's vision saw the coronavirus pandemic early on as an opportunity to make the "structural changes" it had deemed essential to countering China's lead in the mass adoption of AI-driven technologies, especially considering that many of the changes in the May 2019 document are now quickly taking place under the guise of combatting the coronavirus crisis.
The NSCAI's vision takes shape
Though the May 2019 NSCAI document was authored nearly a year ago, the coronavirus crisis has resulted in the implementation of many of the changes and the removal of many of the "structural" obstacles that the commission argued needed to be drastically altered in order to ensure a technological advantage over China in the field of AI. The aforementioned move away from cash, which is taking place not just in the U.S. but internationally, is just one example of many.
For instance, earlier this week CNN reported that grocery stores are now considering banning in-person shopping and that the U.S. Department of Labor has recommended that retailers nationwide start "'using a drive-through window or offering curbside pick-up' to protect workers for exposure to coronavirus." In addition, last week, the state of Florida approved an online-purchase plan for low income families using the Supplemental Nutrition Assistance Program (SNAP). Other reports have argued that social distancing inside grocery stores is ineffective and endangering people's lives. As previously mentioned, the May 2019 NSCAI document argues that moving away from in-person shopping is necessary to mitigate China's "adoption advantage" and also argued that "when buying online is literally the only way to get what you want, consumers go online."
Reports have also argued that these changes in shopping will last far beyond coronavirus, such as an article by Business Insider entitled "The coronavirus pandemic is pushing more people online and will forever change how Americans shop for groceries, experts say." Those cited in the piece argue that this shift away from in-person shopping will be "permanent" and also states that "More people are trying these services than otherwise would have without this catalyst and gives online players a greater chance to acquire and keep a new customer base." A similar article in Yahoo! News argues that, thanks to the current crisis, "our dependence on online shopping will only rise because no one wants to catch a virus at a shop."
In addition, the push towards the mass use of self-driving cars has also gotten a boost thanks to coronavirus, with driverless cars now making on-demand deliveries in California. Two companies, one Chinese-owned and the other backed by Japan's SoftBank, have since been approved to have their self-driving cars used on California roads and that approval was expedited due to the coronavirus crisis. The CPO of Nuro Inc., the SoftBank-backed company, was quoted in Bloomberg as saying that "The Covid-19 pandemic has expedited the public need for contactless delivery services. Our R2 fleet is custom-designed to change the very nature of driving and the movement of goods by allowing people to remain safely at home while their groceries, medicines, and packages are brought to them." Notably, the May 2019 NSCAI document references the inter-connected web of SoftBank-backed companies, particularly those backed by its largely Saudi-funded "Vision Fund," as forming "the connective tissue for a global federation of tech companies" set to dominate AI.
California isn't the only state to start using self-driving cars, as the Mayo Clinic of Florida is now also using them. "Using artificial intelligence enables us to protect staff from exposure to this contagious virus by using cutting-edge autonomous vehicle technology and frees up staff time that can be dedicated to direct treatment and care for patients," Kent Thielen, M.D., CEO of Mayo Clinic in Florida stated in a recent press release cited by Mic.
Like the changes to in-person shopping in the age of coronavirus, other reports assert that self-driving vehicles are here to stay. One report published by Mashable is entitled "It took a coronavirus outbreak for self-driving cars to become more appealing," and opens by stating "Suddenly, a future full of self-driving cars isn't just a sci-fi pipe dream. What used to be considered a scary, uncertain technology for many Americans looks more like an effective tool to protect ourselves from a fast-spreading, infectious disease." It further argues that this is hardly a "fleeting shift" in driving habits and one tech CEO cited in the piece, Anuja Sonalker of Steer Tech, claims that "There has been a distinct warming up to human-less, contactless technology. Humans are biohazards, machines are not."
Another focus of the NSCAI presentation, AI medicine, has also seen its star rise in recent weeks. For instance, several reports have touted how AI-driven drug discovery platforms have been able to identifypotential treatments for coronavirus. Microsoft, whose research lab director is on the NSCAI, recently put $20 million into its "AI for health" program to speed up the use of AI in analyzing coronavirus data. In addition, "telemedicine"– a form of remote medical care – has also become widely adopted due to the coronavirus crisis.
Several other AI-driven technologies have similarly become more widely adopted thanks to coronavirus, including the use of mass surveillance for "contact tracing" as well as facial recognition technology and biometrics. A recent Wall Street Journal report stated that the government is seriously considering both contact tracing via phone geolocation data and facial recognition technology in order to track those who might have coronavirus. In addition, private businesses – like grocery stores and restaurants – are using sensors and facial recognition to see how many people and which people are entering their stores.
As far as biometrics go, university researchers are now working to determine if "smartphones and biometric wearables already contain the data we need to know if we have become infected with the novel coronavirus." Those efforts seek to detect coronavirus infections early by analyzing "sleep schedules, oxygen levels, activity levels and heart rate" based on smartphone apps like FitBit and smartwatches. In countries outside the U.S., biometric IDs are being touted as a way to track those who have and lack immunity to coronavirus.
In addition, one report in The Edge argued that the current crisis is changing what types of biometrics should be used, asserting that a shift towards thermal scanning and facial recognition is necessary:
"At this critical juncture of the crisis, any integrated facial recognition and thermal scanning solution must be implemented easily, rapidly and in a cost-effective manner. Workers returning to offices or factories must not have to scramble to learn a new process or fumble with declaration forms. They must feel safe and healthy for them to work productively. They just have to look at the camera and smile.Cameras and thermal scanners, supported by a cloud-based solution and the appropriate software protocols, will do the rest."
Also benefiting from the coronavirus crisis is the concept of "smart cities," with Forbes recently writingthat "Smart cities can help us combat the coronavirus pandemic." That article states that "Governments and local authorities are using smart city technology, sensors and data to trace the contacts of people infected with the coronavirus. At the same time, smart cities are also helping in efforts to determine whether social distancing rules are being followed."
That article in Forbes also contains the following passage:
"…[T]he use of masses of connected sensors makes it clear that the coronavirus pandemic is–intentionally or not–being used as a testbed for new surveillance technologies that may threaten privacy and civil liberties. So aside from being a global health crisis, the coronavirus has effectively become an experiment in how to monitor and control people at scale."
Another report in The Guardian states that "If one of the government takeaways from coronavirus is that 'smart cities' including Songdo or Shenzhen are safer cities from a public health perspective, then we can expect greater efforts to digitally capture and record our behaviour in urban areas – and fiercer debates over the power such surveillance hands to corporations and states." There have also been reports that assert that typical cities are "woefully unprepared" to face pandemics compared to "smart cities."
Yet, beyond many of the NSCAI's specific concerns regarding mass AI adoption being conveniently resolved by the current crisis, there has also been a concerted effort to change the public's perception of AI in general. As previously mentioned, the NSCAI had pointed out last year that:
"In the press and politics of America and Europe, Al is painted as something to be feared that is eroding privacy and stealing jobs. Conversely, China views it as both a tool for solving major macroeconomic challenges in order to sustain their economic miracle, and an opportunity to take technological leadership on the global stage."
Now, less than a year later, the coronavirus crisis has helped spawn a slew of headlines in just the last few weeks that paint AI very differently, including "How Artificial Intelligence Can Help Fight Coronavirus," "How AI May Prevent the Next Coronavirus Outbreak," "AI Becomes an Ally in the Fight Against COVID-19," "Coronavirus: AI steps up in battle against COVID-19," and "Here's How AI Can Help Africa Fight the Coronavirus," among numerous others.
It is indeed striking how the coronavirus crisis has seemingly fulfilled the NSCAI's entire wishlist and removed many of the obstacles to the mass adoption of AI technologies in the United States. Like major crises of the past, the national security state appears to be using the chaos and fear to promote and implement initiatives that would be normally rejected by Americans and, if history is any indicator, these new changes will remain long after the coronavirus crisis fades from the news cycle. It is essential that these so-called "solutions" be recognized for what they are and that we consider what type of world they will end up creating – an authoritarian technocracy. We ignore the rapid advance of these NSCAI-promoted initiatives and the phasing out of so-called "legacy systems" (and with them, many long-cherished freedoms) at our own peril.
Question Everything, Come To Your Own Conclusions.
===
Whistleblower: NSA Goal Is 'Total Population Control'
•Premiered Apr 13, 2020
William Binney worked for the National Security Agency as a code-breaker for more than 30 years. At a recent conference, he said their ultimate goal is total population control.
===
As Aadhaar's Idea Spreads From Kenya To Venezuela, We Still Need To Ask – Why ID?
The similarities of proposed or recently implemented digital identity programmes play themselves out across geographies, from Malaysia and the Philippines, to Kenya, Jamaica and Venezuela.
By Naman M Aggarwal - 27. September 2019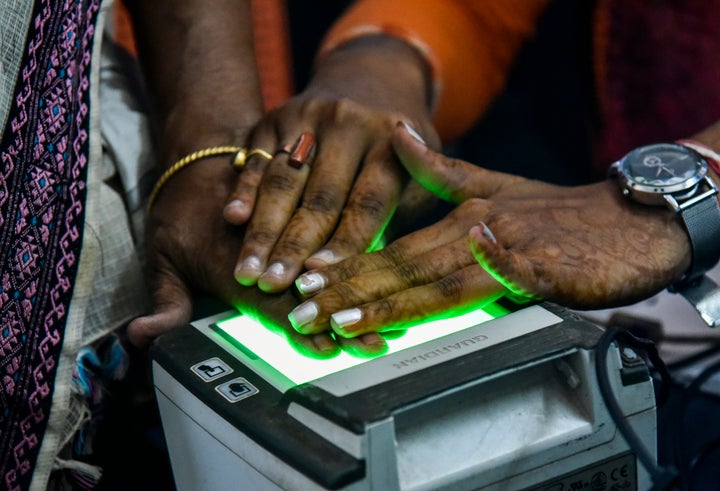 This week marks the one year anniversary of the judgement of the Supreme Court of India on the legality of Aadhaar—India's national digital identity programme. The judgement limited the scope of Aadhaar to use only by the government for disbursement of benefits and subsidies, which are charged to the Consolidated Fund of India. The Supreme Court established that the programme must not be linked to other identity mechanisms, and abrogated the use of Aadhaar based authentication by private entities, except in few cases.
Justice Chandrachud, in his dissenting opinion, went even further and even called the passage of the Aadhaar bill in the Parliament of India as a fraud on the constitution. He held that the Aadhaar programme must be nullified in its entirety. He took note of the privacy issues, surveillance potentialities and exclusionary harms of the programme, among other things - to opine that the Aadhaar programme did not protect the rights of the citizens, was fraught with too many issues, did more harm than good, and was irreparable.
Interestingly, across multiple oceans, the Supreme Court of Jamaica held that the National Identification and Registration Act - the enabling act for an Aadhaar-like identity programme in Jamaica was unconstitutional and held it to be null and void. They relied on the dissenting opinion of Justice Chandrachud in the Indian case of Aadhaar.
The Jamaican example is not an anomaly. As I write today, the Kenyan High Court is evaluating and litigating the constitutionality of their very own national digital identity programme - Huduma Namba. The similarities of proposed or recently implemented digital identity programmes play themselves out across geographies, from Malaysia and the Philippines, to Kenya, Jamaica and Venezuela. World over, there is a proliferation of centralised and ubiquitous digital identity programmes backed by governments, and international agencies. The world is clearly not learning from the Indian experience; some still insist on trying to pitch Aadhaar as a shining example of the benefits of national digital identity.
Why is Digital Identity considered a panacea?
Digital Identity, for all its perceived complexity, essentially leverages technology for the purposes of identification and authentication of individuals. It does the same job as your conventional identity, except that it uses an encrypted chip, sms, biometrics or some other digital means for authentication. The promised benefit of digital identity was of scale and efficiency in identification and authentication. Since one would be able to authenticate more accurately, and without the need of subjective human opinion - agency costs in traditional identity ecosystems, especially in the case of delivery of benefits and services, would be reduced. Governments, international development agencies and multilateral agencies could not have been happier.
However, like it happens with most technology solutions, the champions of digital identity took the technology to its extreme without accounting for its downside. The benefit of digital identity is also its curse. The scalability of digital identity also scales its issues exponentially. If a badly designed and implemented digital identity programme is not able to enroll, identify or authenticate a certain kind of user input—the exclusion of those individuals gets baked into the system. If there is a data leak or breach in the system, the data of a whole population is made vulnerable. The centralisation of authentication also ends up creating a centralised repository of information—which can be misused by the entities of the state or private actors with access to the database. The use of biometrics for authentication purposes, while appealing due to its ease, also means that once biometric information is compromised, the system becomes irreparable.
Systems must be designed to be robust, with the harms minimised. The current trend of digital identity programmes not only ignores these issues, but also take away agency from the users by not providing them any rights or remedies. The result: propagation of fragile systems without any recourse to users.
To extend the problem even further, having ignored the potential harms of the system and not providing the users of the system enough recourse, governments decided to deploy the technology to solve all possible problems - banking, mobile phone usage, tax filings, death registrations - to name a few. As they say, to the person with a hammer, everything looks like a nail.
Through this dispensation, the proponents of digital identity ended up advocating for mammoth digital identity systems, with access to most aspects of a users life, which are fragile to a multitude of issues and don't provide its users adequate rights and recourse. Vulnerable populations, such as the poor, end up suffering the most from the inadequacies of a digital identity system. Even multilateral agencies working with marginalised populations such as refugees are ignorant of these gaps.
Socrates to the rescue
The current dispensation must go back to basics, introspect and indulge in some first principles thinking. Irrespective of one's stance on digital identity, I think everyone would agree that the intent of any technology must be serve its users. So, as a first step, governments, international development agencies and all other stakeholders would do well to deploy a user centric lens in evaluating digital identity programmes. The logical next step would be to heed Socrates' advice and ask the "Why" question. Each digital identity proposal must be questioned and evaluated to check if they benefits the users, empower their rights and are robust enough to eliminate the risks to users.
It is disheartening to see that governments are not yet learning from these questions, their past mistakes and the deliberations of various courts of law such as the judgement on Aadhaar. The Indian Home Minister recently proposed the development of a "multi-purpose" identity card for Indians. While the contours of the proposal are unclear, they do betray an ignorance of the core issues related to digital identity programmes. With the trend of proposals for centralised national digital identity programmes, there is another, more heartening trend, of experts, technologists and activists raising their voice to ask this question - Why ID?
RELATED...
===
Coronavirus Could Infect Privacy And Civil Liberties Forever
By Simon Chandler - 23. March 2020
Coronavirus has infected more than just individuals and their bodies. It's also infected society, which is adapting drastically in order to reduce the number of lives the COVID-19 pandemic claims. Not only are governments adopting new economic and public health measures to fight the coronavirus and its impact, but they're harnessing big data in ways that, while potentially saving lives, will also reduce our privacy and civil liberties.
From a technological perspective, the coronavirus pandemic is one massive testbed for surveillance capitalism. More specifically, it's a testbed for new, much more large-scale forms of surveillance. Already, governments in Italy, Germany, Austria, China, South Korea and Taiwan have begun analysing smartphone data so as to determine to what extent populations are really locking themselves down at home. Meanwhile, governments in the UK and the US are very close to rolling out similar surveillance measures, all in the effort to ensure that policies of mass behaviour modification are successful.
Given the severe threat the coronavirus poses, such measures are arguably justifiable. When a government advises people to stay at home, it wants to know whether such advice is being heeded. If it learns that too many people are still roaming around outside, it may be necessary to move from informal guidelines to legal stipulations. And so on.
Essentially, big data on personal behaviour is an extremely effective way of determining the effects and consequences (or lack thereof) of policies. And because pandemics are likely to become more common in the future, the world's governments may contend that it's necessary to keep such surveillance procedures and infrastructure in place.
Perhaps health is more important than privacy and civil liberties. Obviously, you'd have absolutely no civil liberties, freedoms, or powers if you were deceased. However, the surveillance measures now being imposed on national populations risk permanently altering how much privacy and freedom we have as individuals. And at this early stage in the life of the coronavirus, it's not clear or transparent that the health benefits they provide (as opposed to isolation and testing policies on their own) outweigh the price we'd have to pay in terms of civil liberties.
"We could so easily end up in a situation where we empower local, state or federal government to take measures in response to this pandemic that fundamentally change the scope of American civil rights," said Albert Fox Cahn of the Surveillance Technology Oversight Project, speaking to The New York Times.
In the UK, where the British government is reportedly planning to use anonymised mobile data to track movements, privacy groups are concerned about the possibility of such measures decreasing personal freedom and enabling authoritarianism.
"The public needs to trust phone networks at this time, especially to seek health advice and social support. It can be very hard to anonymise location data and so the government should be radically transparent about any tracking if it is to maintain public trust," Big Brother Watch's Silkie Carlo told The Guardian, amid reports that the UK government was negotiating in secret with mobile operators.
Such government activity may have set in motion a paradigm shift in how nations prioritise and conceptualise personal freedom. Because there are already prominent researchers and experts speaking in favour of the use of mobile data, at least when employed at an 'anonymised' level.
"There's always a tendency to think about the tracking of individuals but actually, in practice, that's not what people are interested in doing," said UCL's James Cheshire, a geographic information professor also speaking to The Guardian. "They want to look at the general activity levels."
But even the surveillance of general activity levels is harmful to privacy and civil liberties. Firstly, data on general activities and activity levels will still enhance the ability of governments to manipulate and control populations, and this may not always be desirable (at the very least, a government telling you how to act usually reduces your input into your own behaviour). Secondly, it may enable mission creep, providing one slippery step towards even more invasive forms of data gathering and surveillance.
More generally, the coronavirus pandemic brings another trend that could potentially impact privacy and civil liberties long term. Namely, surveillance capitalist corporations such as Facebook, Google and Microsoft have assumed a much greater 'public service' role in the wake of COVID-19's dissemination throughout the globe. And by increasingly acting like public services (that operate for private profit), they'll potentially increase not only their reach, but their respective abilities to extract and exploit personal data.
For example, Facebook today announced two initiatives related to using its Messenger app in order to communicate public health information. The first involves the social media giant connecting "government health organizations and UN health agencies with [Facebook's] developer partners," who will help said agencies use Messenger to share COVID-19 info with the public. Likewise, the second initiative will see Facebook organise a hackathon aimed at developing solutions "to issues related to the coronavirus such as social distancing and access to accurate information." Once again, these solutions revolve around the use of Messenger.
Of course, there's nothing wrong with offering genuine help to those confronting a serious public health crisis. The thing is, Facebook is also capitalising on the coronavirus pandemic by pushing to increase the use of its Messenger app. If it can get UN health agencies and other health bodies to use Messenger, it will–by extension–get more members of the public to use Messenger. In turn, this means more data to mine and more people to target with ads.
More broadly, acting like a public service also means greater legitimacy, prominence and priority for what Facebook and other big tech companies do normally, when there isn't a life-threatening pandemic sweeping the globe. And increasingly, what such companies have been doing is harvesting more and more of our data in a way that ultimately erodes our personal autonomy and agency, all for the purposes of nudging us towards buying more products (or towards voting for this or that political candidate).
Prior to the coronavirus outbreak, Facebook as well as other Big Tech companies were at the centre of an important political debate. Congress had already been discussing how to regulate the FAANGs of this world for several years now, while certain Democratic presidential candidates have debating how they'd regulate or even break up the likes of Facebook. But now, Facebook and its surveillance capitalist rivals can increasingly point to the 'important' work they've been doing to protect the world's population.
"Don't over-regulate us or break us up," they might say, "because only we have the scale to mitigate the dangers inherent to globalization and large-scale connectivity." In fact, Mark Zuckerberg has made this argument before: last year, he told French TV that Facebook's size helps it to monitor and police content better than any smaller rival.
Back in February, Facebook sent the European Commission proposals for how it might be regulated. Unsurprisingly, these were denounced at the time for being regulations the social network already meets. Still, by cooperating and helping so readily with the fight against the coronavirus, Facebook and other big tech companies may be rewarded with a regulatory regime that's more favourable to them than it might have otherwise been.
And in conjunction with the move towards mass data surveillance by the state, the rising prominence and power of the FAANGs could end up by squeezing individual privacy and autonomy even further. So if the coronavirus weren't already scary enough, its potential ramifications for privacy and civil liberties make it even scarier.
Author:
Simon Chandler -I'm a journalist covering emerging tech and its effects on society. London-based tech journalist with numerous years of experience covering emerging technologies and how they're changing the global economy and society more generally. In particular, I focus on such areas of emergent tech as artificial intelligence, social media, VR and AR, the internet of things, cryptocurrency, big data, quantum computing, cloud computing, as well as anything else that promises to disrupt how people live and work. Over the years, I've explored the implications of such technology for the likes of Wired, TechCrunch, The Verge, The Daily Dot, The Sun, VentureBeat, ComputerWeekly, and TechRadar, among others. And given that my writing considers the wider implications of tech, I'm also no stranger to covering political and social issues.
===
MUST WATCH
Secret 486 core backdoor in every computer in the world since 2008
- Intel Management Engine explained
The is ultra-creepy. Secret core on your Intel computer-no matter what operating system, screenshot/keylog/access every Windows 10/Apple/Linux OS file, and even disable entire systems, webservers, remotely.
===
SINCE 10 YEARS THE USA AND THEIR NSA WANT TO MAKE YOU BELIEVE THEY HAVE YOU WORLDWIDE
Utah Data Center
Background
The Utah Data Center, code-named Bumblehive, is the first Intelligence Community Comprehensive National Cyber-security Initiative (IC CNCI) data center designed to support the Intelligence Community's efforts to monitor, strengthen and protect the nation. Our Utah "massive data repository" is designed to cope with the vast increases in digital data that have accompanied the rise of the global network.
NSA is the executive agent for the Office of the Director of National Intelligence (ODNI) and is the lead agency at the center.
The 1.5 billion-dollar one million square-foot Bluffdale / Camp Williams LEED Silver facility houses a 100,000 sq-ft mission critical Tier III data center. The remaining 900,000 SF is used for technical support and administrative space. Our massive twenty building complex also includes water treatment facilities, chiller plants, electric substation, fire pump house, warehouse, vehicle inspection facility, visitor control center, and sixty diesel-fueled emergency standby generators and fuel facility for a 3-day 100% power backup capability.

Utah Data Center Administration Building
Learn More About Our Secret Surveillance Activities
In recent months, numerous Top Secret documents have been leaked to the media relating to surveillance activities carried out by our Intelligence Community. In an effort to increase transparency, a new website called "IC OFF THE RECORD" was created to provide the American People immediate, ongoing and direct access to these unauthorized leaks.



Visit the IC OFF THE RECORD website
Click on the Photo Below to View Utah Data Center Up Close at High Resolution
Utah Data Center Technical Specifications
Data Storage Capacity
In February 2012, Utah Governor Gary R. Herbert revealed that the Utah Data Center would be the "first facility in the world expected to gather and house a yottabyte". Since then, conflicting media reports have also estimated our storage capacity in terms of zettabytes and exabytes. While the actual capacity is classified for NATIONAL SECURITY REASONS, we can say this: The Utah Data Center was built with future expansion in mind and the ultimate capacity will definitely be "alottabytes"!

The steady rise in available computer power and the development of novel computer platforms will enable us to easily turn the huge volume of incoming data into an asset to be exploited, for the good of the nation.

Learn more about the domestic surveillance data we process and store in the Utah Data Center. Also, view our strategy for using the PRISM data collection program, nationwide intercept stations, and the "Boundless Informant" mapping tool to gather and track this data.


Code-Breaking Supercomputer Platform
The Utah Data Center is powered by the massively parallel Cray XC30 supercomputer which is capable of scaling high performance computing (HPC) workloads of more than 100 petaflops or 100,000 trillion calculations each second.

Code-named "Cascade", this behemoth was developed in conjunction with the Defense Advanced Research Projects Agency (DARPA) to meet the demanding needs of the Intelligence Community.

Our Ultimate Target: 256-bit AES
The Advanced Encryption Standard (AES) algorithm is used worldwide to encrypt electronic data on hard drives, email systems, and web browsers. Computer experts have estimated it would take longer than the age of the universe to break the code using a trial-and-error brute force attack with today's computing technology.

In 2004, the NSA launched a plan to use the Multiprogram Research Facility in Oak Ridge, Tennessee to build a classified supercomputer designed specifically for cryptanalysis targeting the AES algorithm. Our classified NSA Oak Ridge facility made a stunning breakthrough that is leading us on a path towards building the first exaflop machine (1 quintillion instructions per second) by 2018. Since the capability to break the AES-256 encryption key within an actionable time period may still be decades away, our Utah facility is sized to store all encrypted (and thereby suspicious) data for safekeeping.


Photos of the Utah Data Center
We are pleased to announce that as of 8/31/2014, the Utah Data Center is 100% complete. Here is a nice collection of wintry photos taken in early 2014:
Aerial view of the Utah Data Center - 2014

Chiller plant and generator plant

Administration building and our four data halls

Utah Data Center Administration building

Visitor Control Center

Our massive cooling systems at work

Water tanks for our chiller plant
Work at the Utah Data Center
Are you interested in a career in Domestic Surveillance? Check out our Utah Data Center jobspage for exciting employment opportunities.

Operating the Utah Data Center
It takes a large dedicated team to keep a data center up and running. Here are just some of the positions staffed by contractors at the UDC:
Mechanical Engineer
Responsible for mechanical systems, to include chiller plants, cooling distribution, cooling towers, water treatment, air handler units, generator plants, and fuel distribution systems. More details

Network Engineer
Responsible for Real Time Database and SCADA network. More details

High Voltage Electrician
Install or repair electrical equipment such as generators, transformers, switchboards, controllers, circuit breakers, motors, heating units, conduit systems, or other transmission equipment. More details

Mechanical Technician
Responsible for the facility Heating, Ventilation, Air Conditioning (HVAC) systems. More details

Controls Engineer/Electrical Systems Operator
Operate and maintain the Data Center's Electrical Systems providing oversight and incorporating SCADA and EMCS control system changes. More details

Facilities Control Center Watch Officer
Plan and manage operations, maintenance and all other activities for assigned shift at a 24-hour data center facility to ensure safe, compliant, and productive operations. More details

Fuel Distribution Operator
Responsible for the fuel oil receiving, storage, and distribution system. More details

Quality Specialist
Responsible for developing, implementing and administering quality programs and plans affecting compliant and reliable operations. More details

Systems Analyst
Provides technical support for data center asset management system by performing all database administrative duties. More details

Master Plumber
Installs, modifies and repairs utility, supply, and disposal systems, and equipment, such as water; mains, oil and gas distribution systems, air compression equipment, water closets, as well as all type of fire protection equipment. More details

Instrumentation & Electrical Technician
Performs routine maintenance, installation and integration of various types of process control instrumentation equipment such as transmitters, controllers, integrators, recorders, square root extractors and final drive elements. More details
The Utah Data Center keeps watch 24 hours a day
What's Being Said About the Utah Data Center on Twitter
We are Americans first, last, and always. We treasure the U.S. Constitution and understand that a spirited debate is often a necessary precursor to acceptance.


Utah Data Center Site Plan
The site plan below shows the location of the administration building, chiller plant, data halls, generators, fuel storage tanks, storage warehouse, power substations, visitor control center, and vehicle inspection facility. View the full-size Utah Data Center Site Plan
Utah Data Center Construction Photos: March 2012 - June 2013
Aerial front view of the Utah Data Center under construction - March 2012

Close-up view of a data hall and the Administration building - March 2012

Aerial view of the UDC construction site - July 2012

Last two data halls still under construction - July 2012

Chiller plant, generator plant, and tank storage under construction - July 2012

Close-up view of completed data hall and Administration building - June 2013

Four completed data halls and the Administration building - June 2013

Completed chiller/generator plants and fuel tanks - June 2013

Close-up view of the cooling units - June 2013

Storage warehouse, canine kennel, and sprinkler system water tank - June 2013

Vehicle cargo inspection facility

October 2013 - Southern end of the Utah Data Center facility
Openness and Transparency: Our Cooperation with Privacy Groups
As proof of our genuine concern for privacy protection, we recently gave permission for several privacy groups to fly their little blimp over our massive data center. We would like to thank these airborne privacy pioneers for the stunning photo below of our impressive facility. By allowing harmless publicity stunts like these, we can have our data and store it too.

Utah Data Center - June 2014 (View this stunning photo in full-size)
The Utah Data Center - On the Map
View the NSA Utah Data Center on Google Maps and Bing Maps

View the NSA Utah Data Center on Google Maps
View the NSA Utah Data Center on Bing Maps
---
AND THEY TELL YOU WHAT THEY WANT YOU TO KNOW FROM THE LEAKS
- CLEARLY THE GENERATION JOYSTICK IS AT PLAY
Dark Mirror: NSA Documents and Cover Names
June 2020
NSA documents and cover names from the book Dark Mirror - Electrospaces
BADASS; BADGIRL; BATCAVE; BLACKAXE; BLADERUNNER; CAPTAINCRUNCH; COOKIEDOUGH; CROWNROYAL; DEPUTYDAWG; DEVILFISH; DEVILHOUND; EPICFAIL; EXPLETIVEDELETED; EXUBERANTCORPSE; FLYLEAF; HYSSOP; KESSELRUN; KOBAYASHIMARU; LIGHTNINGTHIEF; MISS MONEYPENNY; PANT_SPARTY; POISONIVY; QUIDDITCH; STRAWHORSE; VIXEN; VULCANMINDMELD ZOMBIEARMY
NSA's SIDtoday - 2006 Collection (Part 1)
August 15, 2018
The Snowden Archive - SIDtoday Files - The Intercept
Zip file containing the 328 SIDToday articles

ADDITIONAL DOCUMENTS RELEASED:



Implications of Technology & Geopolitical Trends (4 pages)
NSA SIDtoday issues from other years:
Related stories:
328 NSA Documents Reveal "Vast Network" of Iranian Agents, Details of a Key Intelligence Coup, and a Fervor for Voice-Matching Technology - The Intercept
The "Curmudgeon" of Signals Intelligence - The Intercept
NSA's Role in a Climate-Changed World - The Intercept
NSA Cracked Open Encrypted Networks of Russian Airlines, Al Jazeera, and Other "High Potential" Targets - The Intercept
===
MASS SURVEILLANCE
How China Targets Uighurs 'One by One' for Using a Mobile App Zaphya
Highly classified Chinese government documents reveal Chinese authorities have been targeting users of the Zapya app, as part of their crackdown against the Muslim Uighur population.
By Scilla Alecci - 24. November 2019
Muslims worldwide have been flocking to a mobile file-sharing application called Zapya, developed by a Beijing-based startup that encourages users to download the Quran and share religious teachings with loved ones.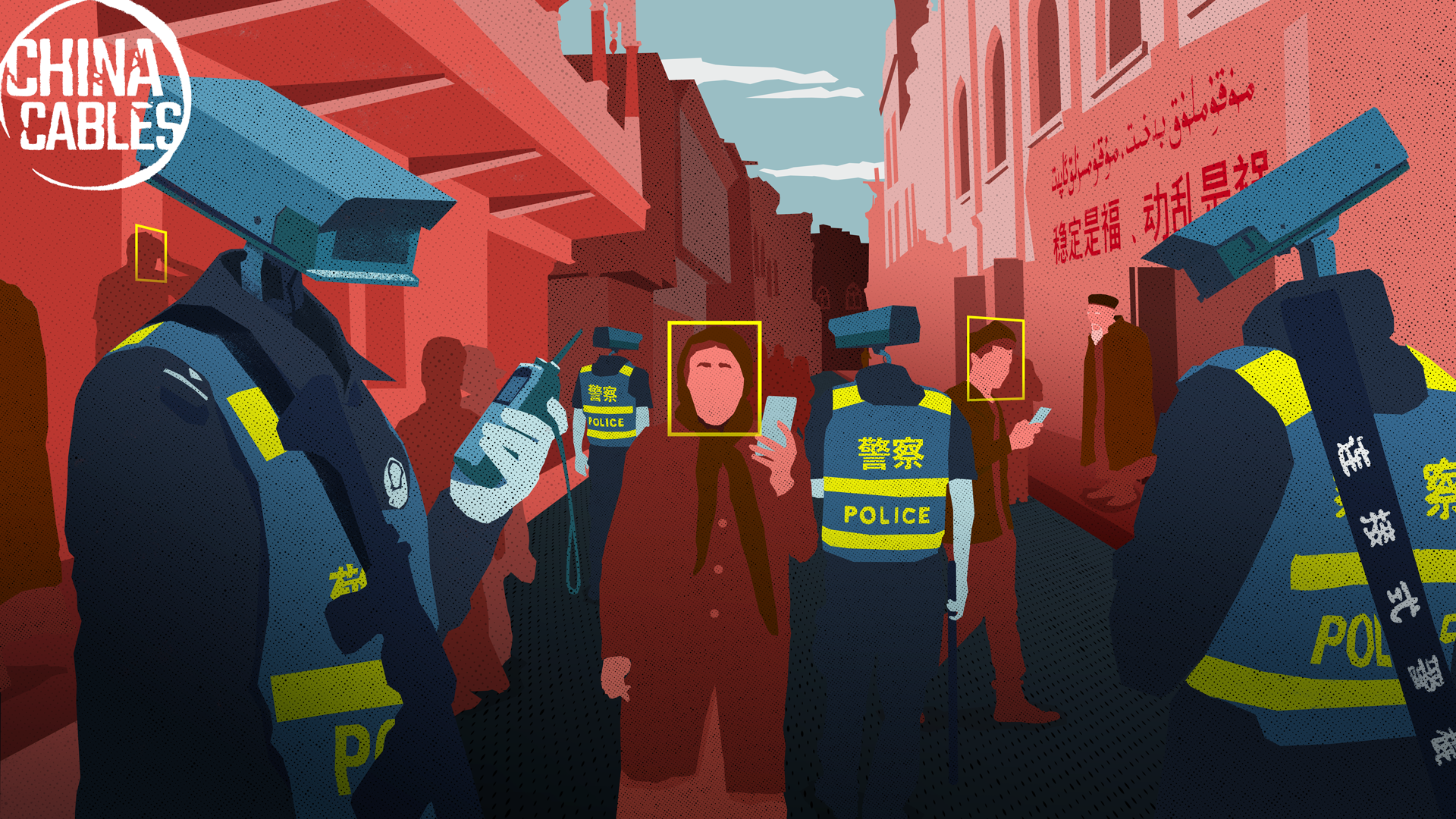 Image: ICIJ / Ricardo Weibezahn
The app, developed by DewMobile Inc., allows smartphone users to send videos, photos and other files directly from one smartphone to another without being connected to the web, making it popular in areas where internet service is poor or nonexistent.
A leak of highly classified Chinese government documents, the China Cables, now reveal that since at least July 2016, Chinese authorities have been targeting users of the Zapya app, known in Chinese as Kuai Ya (fast tooth), as part of their crackdown against the Muslim Uighur population. Officials have closely monitored the app on some Uighurs' phones and flagged its users for further investigation, according to leaked documents obtained by the International Consortium of Investigative Journalists and shared with 17 media partners.
Responding to questions about the camps and surveillance program from ICIJ media partner the Guardian, the Chinese government called the leaked documents "pure fabrication and fake news." In a statement, the press office of its UK embassy said: "There are no so-called "detention camps" in Xinjiang. Vocational education and training centres have been established for the prevention of terrorism."
One document included in the China Cables instructs government officials to locate and arrest people described as "violent terrorists and extremist elements who used the 'Kuai Ya' software to spread audio and video with violent terroristic characteristics."
The material doesn't explain how the government obtains user data from Zapya — the only app mentioned in the documents by name. The documents provide no indication that the company cooperated with Chinese authorities.
Uighur refugees say police often seize phones and look through them.
Zumrat Dawut, a Uighur woman who said she spent three months in a detention camp, told ICIJ that police would search for Zapya, among other apps, in Uighurs' phones. "If anyone had downloaded some kind of religious content and religious words from the Quran or any word like 'Allah,'" Dawut said through a translator, "if police found something like that in their mobile phone, they would be detained."
DewMobile representatives didn't respond to ICIJ's repeated requests for comment via email and phone.
The leaked documents make public for the first time the Chinese Communist Party's operational plans for the largest civilian mass internment of an ethnic-religious minority since World War II. The operation is being carried out in Xinjiang, a remote northwestern province the party considers a "key battlefield in the fight against terrorism and [religious] extremism in China."
Among the documents are bulletins issued by Xinjiang's Communist Party Committee. They outline the central role of surveillance technology in what experts fear is a chilling laboratory for authoritarian tactics ripe for export worldwide.
"The implications are dramatic," said Adrian Zenz, an expert on Xinjiang and China's policies. "With these digital information systems, [the Chinese government] believes it can really gauge what a person really does, what a person really believes. What are they doing on a regular basis? How are they really behaving? What are they saying when nobody listens?"
Since spring 2017, Chinese authorities have detained more than a million Uighurs and other Muslim minorities in huge internment camps across Xinjiang, which is home to nearly 11 million Uighurs.
The mass-detention operation is part of a larger push by Beijing to suppress political dissent and religious expression, particularly among minorities in a nation dominated by Han Chinese. The goal, experts say, is to reinforce Communist Party doctrine, a drive that has accelerated in recent years. After initially denying the camps' existence, the Chinese government now claims that they are "vocational education and training centers" and are needed to help fight "terrorism and religious extremism."
But Western governments, nongovernmental organizations and Uighur refugees condemn the policy, and one U.S. commissioncalls the state of affairs in Xinjiang "one of the world's worst human rights situations."
Predictive Policing
Among the Chinese government's most sophisticated tools for population control is a mass-surveillance and "predictive policing" program known as the Integrated Joint Operations Platform, or IJOP. It aggregates data about individuals – often without their knowledge – and flags for authorities those it deems potentially threatening or otherwise "suspicious," according to a recent Human Rights Watch report.
According to the New York-based human rights group, the Chinese government is using IJOP to compile a massive database of intimate personal information from a range of sources. Those sources include national identification documents, Xinjiang's countless checkpoints, closed-circuit cameras with facial recognition, spyware that the police force Uighurs to install on their phones, "Wi-Fi sniffers," which collect identifying information on smartphones and computers, and package delivery, according to the report. The system also has a mobile app that police and other officials use to run background checks and communicate with the IJOP in real time.
Human Rights Watch first reported on the platform in early 2018. Maya Wang, senior China researcher with the human rights group, said that whenever someone in Xinjiang buys a car or, in fact, anything requiring an official license, their personal data is uploaded to the platform's database. Its purpose, she said, is to filter "Xinjiang residents through the sieve of technology."
The leaked documents include four "IJOP Bulletins." The leak represents a definitive confirmation, based on the Chinese government's own documents, of the program's existence. The bulletins were issued June 16-29, 2017 and signed by Zhu Hailun, then deputy secretary of Xinjiang's Communist Party and the region's top security official.
Before Zapya, Chinese authorities flagged other mobile apps, including WeChat, developed by Chinese conglomerate Tencent Holdings, as potential threats to political stability. WeChat, a Chinese messaging and social media app, became popular as a way to create virtual communities and discussion groups about a variety of topics, including religion. Uighurs were sentenced to prison for using WeChat to teach about Islam, according to media reports.
Tencent didn't respond to ICIJ's requests for comment.
Human rights experts say that the data collected through apps like Zapya and WeChat is a key component of China's multibillion-dollar mass surveillance and control operation. An investigation this past summer by Süddeutsche Zeitung, The Guardian and The New York Times found that Chinese border police had seized the phones of foreign tourists visiting Xinjiang and secretly installed a surveillance app on the devices.
According to one of the leaked IJOP bulletins, as of June 2017, more than 1.8 million Uighurs in Xinjiang were using Zapya. The number included nearly 4,000 of what the document calls "unauthorized imams."
The document instructs officials to use data stored by IJOP to investigate Uighurs "one by one," as thoroughly as possible, to find what it describes as terrorism suspects. "If it is not possible at the moment to eliminate suspicion," it says, "it is necessary to put [the suspect] in concentrated training and further screen and review."
Reports that emerged later in the summer of 2017 appear to confirm that authorities in Xinjiang had begun to implement the IJOP guidelines. A few weeks after the IJOP document mentioning Zapya was disseminated, for instance, a few news sites and individuals reported that authorities were arresting and jailing Uighurs found to have downloaded Zapya onto their devices. The Uighurs were accused of using the app to distribute extremist content.
ICIJ's partner Le Monde reported that a computer scientist from Xinjiang's regional capital, Urumqi, had been sent to a detention center twice, each time for 30 days, for downloading the Zapya app.
Last year, the website Bitter Winter, run by an Italian nonprofit group that advocates religious freedom, published an undated Chinese government document that flagged the use of Zapya to possess and disseminate religious material as a potential crime, akin to wearing a burqa or a long beard and other behavior labeled by the government as potentially dangerous.
'Building Mistrust'
DewMobile's path to market was fairly standard for tech startups. Its founders launched Zapya with financing from InnoSpring Silicon Valley, a Palo Alto, Calif., unit of the Shanghai-based InnoSpring, a venture capital firm. InnoSpring raises money from Chinese and American investors and provides seed funding and management support to startups in China and the United States. Founding partners in the California fund include Silicon Valley Bank, based in Santa Clara, Calif., and Tsinghua University, in Beijing, which counts among its alumni Chinese President Xi Jinping and his predecessor, Hu Jintao.
Since its launch in 2012, more than 450 million people have downloaded Zapya, according to DewMobile.
But it has also encountered problems. In mid-2017, a group of California cybersecurity analysts reported that hackers had exploited flaws in Zapya, WeChat, and other apps to infiltrate users' phones and steal private information.
The internet provided a space for religious and cultural expression, but then later it became evidence of their 'religious extremism.'
– Darren Byler
The perpetrators of the hack are unknown but Peter Hannay, a malware researcher at Edith Cowan University, said that "we're looking at something produced by a well-resourced organization." In an interview with ICIJ's partners at the Australian Broadcasting Corporation, Hannay said one thing is clear: "The purpose is surveillance."
Tencent and DewMobile didn't respond to ICIJ's questions about the alleged hacks. On their websites, both companies say they use a variety of tools to protect user information but cannot guarantee full protection.
Users initially thought of apps such as Zapya as liberating, not realizing that they were leaving a digital trail that later could be used against them, said Darren Byler, an anthropologist at the University of Washington who studies the Uighurs. "So the internet provided a space for religious and cultural expression," Byler told ICIJ, "but then later it became evidence of their 'religious extremism' or 'cultural separatism.'"
Uighurs inside and outside China now live with the knowledge that their communications are constantly monitored by the authorities. Uighurs overseas who phone home often find conversations turning awkward before realizing that their relatives in Xinjiang are likely not alone but seated next to a police officer listening in.
On online bulletin boards, participants advise Uighurs against installing Zapya altogether, to avoid arousing government suspicion.
Uighurs interviewed by ICIJ said that avoiding surveillance is often impossible.
Ferkat Jawdat, a Uighur refugee and software engineer living in the United States, said calls to Xinjiang on WeChat sometimes require him to click through a pop-up message warning that the call is being "compromised."
Fearing that authorities could use their conversations against them, Uighurs abroad have stopped communicating with loved ones in Xinjiang altogether, Jawdat told ICIJ.
The surveillance "is building mistrust between all the members of the Uighur community," Jawdat said. "It is causing mental anguish and destroying families."