UPDATE 30. August 2020: China's 'Debt-Trap' Diplomacy With Third-World Nations
African Civil Society Organizations Worried as China Takes Control of Various Economic Sectors
By Andrew Mambondiyani - 10. September 2019
ADDIS ABABA, Ethiopia—Amid fears that Beijing is taking control of various sectors of Africa's economy, civil society organizations in Africa have expressed unhappiness with development projects implemented by Chinese investors, which they say don't benefit local people.
In the Ethiopian capital, Addis Ababa, just like in many major cities in Africa, there are various Chinese investment projects at different stages of implementation. High-rise buildings under construction by the Chinese can be seen in most parts of the city.
The Africa Union Conference Center and Office Complex (AUCC), funded and constructed by the Chinese government at a cost of $200 million, stands imposingly in Addis Ababa, dwarfing nearby slums and other commercial buildings.
At 99.9 meters (328 feet) tall, the main building is currently the tallest building in Addis Ababa and houses the headquarters of the Africa Union, a continental body consisting of 55 member states.
Though the AUCC was a gift from China, members of civil society organizations (CSOs) in Africa, who gathered in the Ethiopian capital for a pre-Climate Change and Development in Africa (CCDA-V111) side event on Aug. 27, expressed concern about what they say is China's continued plunder of the continent's resources with little concern for local people.
The side event was organized by the Pan African Climate Justice Alliance (PACJA), a coalition of CSOs in Africa, and the discussions centered on the growing Chinese investments in the continent.
During the meeting, members of CSOs from different parts of Africa expressed displeasure over the Chinese investments, which they say weren't benefiting local communities.
"I'm sure you have seen that there is a lot of construction going on here in Addis Ababa, and most of the construction is being done by the Chinese. As civil society [organizations], we should find ways of engaging them [the Chinese] and our governments so that the investments can benefit local people," Mithika Mwenda, the executive director of PACJA, told participants at the event.
Lack of Local Opportunities
The CSOs wished that the Chinese investments wouldn't harm Africa's environment, but would instead take care of the well-being of the communities they are investing in.
Henry Bayoh, an environmentalist and development expert based in Sierra Leone, told The Epoch Times that despite massive investments by Beijing in Africa, many people in his country weren't benefiting from the investments.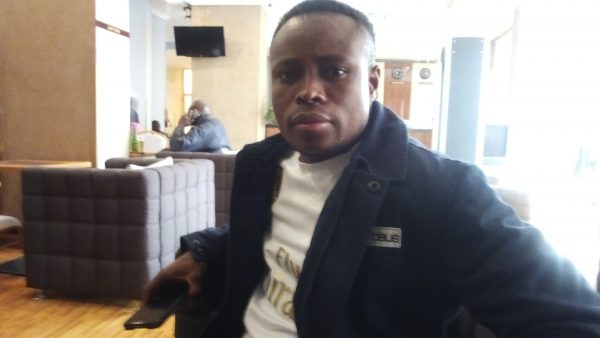 "Many people in my country are not happy with the Chinese as they [the Chinese] are taking over virtually all sectors of the economy and business opportunities in the country. But these Chinese are not employing many local people, as they are bringing their own labor from China," Bayoh said.
Though the CSOs agreed that Africa had abundant resources, they acknowledged that the continent doesn't have the finances, infrastructure, or ability to harness the natural resources for development, hence the involvement of China.
"There is a lot of money coming in [from China] and increasing debt, as we keep on accessing loans," the CSOs stated in a communiqué after the meeting.
However, there are no checks and balances and a lack of good governance, which has resulted in a lack of benefits for the continent from the Chinese loans.
The Chinese investors are maximizing their profits and are bringing in their own companies to Africa, the CSOs stated.
Investment in the Future
In the statement, the CSOs said there was over-exploitation of natural resources in Africa by China without taking care of future generations.
"[The] Chinese have an agenda do we have one as Africans? Do the African states understand the livelihood frameworks when negotiating for the contracts? In several instances the Chinese come into our countries illegally and choose [to] over-exploit or extend their mandate by engaging in activities they are not licensed to do," the statement reads.
The South African newspaper reported in 2018 that "according to economic analysts, China's never-ending loans could lead Africa down a slippery slope of unpayable debt."
In the last 18 years, the reported stated, China had "pumped more than $124 billion into Africa, while the International Monetary Fund has warned of increasing debt distress in 15 African countries."
Against this background, the CSOs stated there is a need for proper consultations between CSOs, the private sector, and government before engaging in negotiations with the Chinese.
The CSOs stated that there should be increased transparency, and investors should respect human rights and ensure decisions will positively influence future generations.
===
UPDATE:
China's 'Debt-Trap' Diplomacy With Third-World Nations
Chinese Communist Party Chairman Xi Jinping's signature foreign policy proposal has been the "Belt and Road Initiative" (BRI) commercial and strategic program. At first, the network was pitched as a restoration of the ancient overland trade route, the "Silk Road," that linked China to Europe. This "New Silk Road," like its predecessor, would traverse the vast steppes of Central Asia -- but the contemporary BRI is allegedly meant to serve also as an economic boon for all the countries along the route.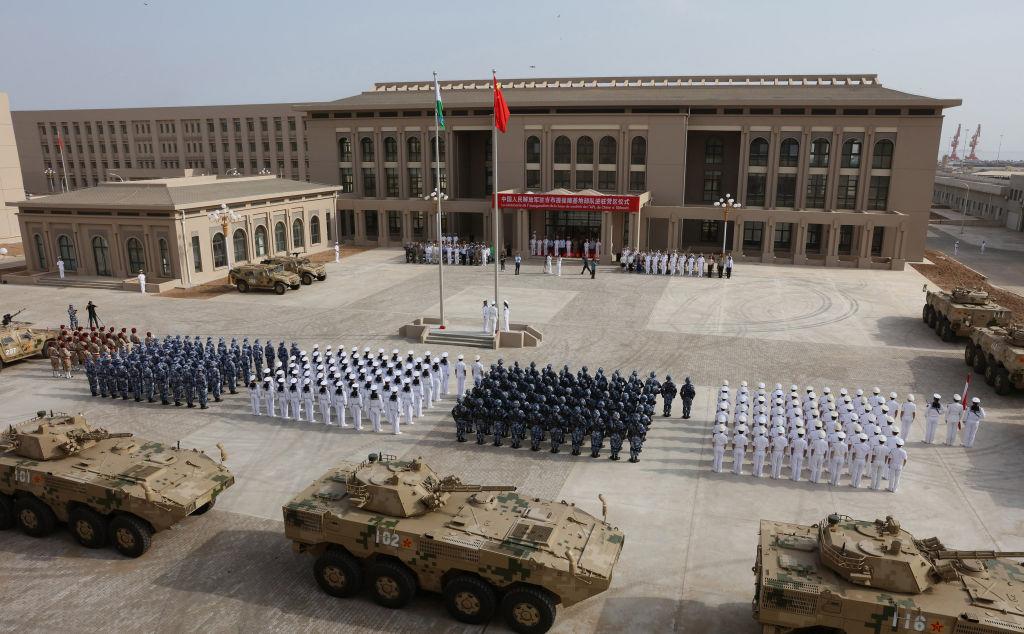 Xi quickly followed the overland BRI with a maritime version, presumably to connect Chinese ports on the South China Sea to seaports in the Indian Ocean, continuing on to the Middle East states and ultimately reaching European ports. Initially, these proposals had only involved countries along BRI routes.
Now Xi's grand thoroughfares are global in scope, extending as far as Djibouti, a strategic maritime chokepoint in Africa, just west of the Arabian Peninsula, or Ecuador, home to South America's third-largest oil reserves.
The economic benefits, however, of some of these deals between China and poor "Third World" countries in Africa and Latin America are questionable. A few of these bilateral packages appear contrived to imprison already impoverished states into realms of permanent economic vassalage to China.
The BRI networks clearly intend to benefit China, either by stimulating an enormous increase in commerce, or, when debts cannot be repaid, by appropriating whatever assets China selects. China, as the world's largest importer of oil, will be able to diversify its sources of petroleum as a consequence of several bilateral BRI deals. China most likely also hopes to secure political benefits through BRI arrangements. Countries participating in China's BRI, and generally friendly to the US and its allies, might shy away from supporting the West's national security concerns for fear of losing large Chinese investments in their local economies.
There is already plenty of evidence concerning some BRI participating states of muting criticism of China's poor record on human rights. Many Islamic countries, for example, remain silent on China's near-genocidal treatment of millions of Muslim Uyghurs in its northwestern province of Xinjiang. Some Muslim states have even praised China's domestic policies toward Xinjiang's ethnic Uyghurs. Not one Muslim-majority state voted to condemn treatment of the Uighurs in support of the West's UN resolution to publicly sanction Beijing.
Critics of China's BRI program point out that Chinese loan agreements lack transparency and that contracts sometimes serve China's interests in a racketeering way, oblivious to local concerns. Sri Lanka, for instance, after having failed to meet its debt obligations to China, ceded the port of Hambantota to Beijing. Venezuela delivers oil to China instead of its worthless currency. Ecuador, in the first full year of Xi's presidency, already was exporting 90% of its oil to China, perhaps even below the world market price. In addition, Ecuador cannot seem to prevent the rape of its marine life just on the edge of its sovereign maritime economic zone by hundreds of Chinese fishing boats near the Galapagos Islands. "They just pull up everything!" said a sea captain who asked not to be named.
Critics also accuse China of favoring BRI contracts with countries that have authoritarian regimes. Beijing has invested in Zimbabwe in Africa, Laos in Southeast Asia, and Venezuela in South America. A new, particularly ominous Western criticism is that China distributes its facial recognition technology to BRI-affiliated countries where Chinese surveillance systems have been installed, in states such as Bolivia, Venezuela and Ecuador.
China's disregard for the human rights of its own citizens not surprisingly extends to the rights of the citizens of its host nations. China's extraction of raw materials and minerals in Ecuador, for instance, has elicited protests by the Shuar and Waorani natives, concerned about the environment. While some of China's infrastructure projects are beneficial but costly -- such as the construction of a rail line in Kenya from the capital Nairobi to the main port of Mombasa -- others are "white elephants." One such marginally useful project is a road built by Chinese engineers from Uganda's capital Kampala to the country's international airport at Entebbe. The project is expected to improve traffic but will have little to no other benefits -- apart from moving local resources to China.
An additional shortcoming of the massive outlay of Chinese loans that finance infrastructure projects are that host nations are forced to put up with what CCP Chairman Xi calls "Chinese characteristics." When Beijing settles on an infrastructure project, large numbers of Chinese workers arrive in the host country, establish their own living area, complete the project and then leave. There is little or no hiring of local workers or training of locals in skills that could exact a benefit from the extended presence of China's skilled professionals. Some Chinese teams even bring their own chefs and rarely engage in social activities with the citizens of the host nation.
The objectives of China's global BRI programs are clearly as much strategic and political as they are economic. BRI projects seem not designed so much to win new friends as to win new dependents, especially in areas either neglected by the West or in the Western sphere of influence.
The ultimate objective of the global dimension of China's BRI enterprise appears to be geared toward replacing the existing political, military and economic dimension of the West's liberal democratic order -- again not surprisingly -- with one dominated solely by the Communist Party of China.
* * *
Dr. Lawrence A. Franklin,was the Iran Desk Officer for Secretary of Defense Rumsfeld. He also served on active duty with the U.S. Army and as a Colonel in the Air Force Reserve. Now he works at The Gatestone Institute