UPDATE 18. July 2019: One Twitter account was revived, but will no longer be published here. If you want to really help and can, then write to

with "Ghada" in the subject line.
UPDATE 08. July 2019: After intervention UNHCR Greece attended now to the case.
UPDATE 24. June 2019: Latest Twitter account for Mrs. Ghada was https://twitter.com/ghadaalfadl3 - now suspended by TWITTER for the 3rd time. TWITTER MUST STOP TO ABUSE VICTIMS.
UPDATE 22. June 2019: The new Twitter account of Mr. Ghada was again suspended by Twitter. We are now collecting case-files for a class action directed at Twitter. If you are a persecuted person / refugee and your Twitter account was your lifeline, but got suspended by Twitter without a valid reason, please report to

. All cases will be handled in total confidentiality.
UPDATE 17. June 2019: Two more victims of Saudi violence against women are stuck in Turkey and need assistance to go to a safe country: https://twitter.com/i/status/1140786203760812033 The relatives of the two young sisters, Ms. Doaa and Ms. Dalal Khalid al Showaiki are hot on their heels to take them back to Saudi Arabia and their Twitter accounts were then blocked by Twitter but have been restored in the meantime after an outcry by human rights organizations.
UPDATE 15. June 2019: For now Mrs. Ghada and her young family are in a location on the mainland in Greece waiting that the promises coming from one potential third country of asylum materialize. But they are still very vulnerable and endangered.
N.B.: Saudi Arabia is tracking down women who flee the country using mobile phones' IMEI numbers, women's activist reveals and In Arabic
How Twitter Plays a Role in the Downfall of Saudi Activists and Victims of Oppression.
A few months later in the year and it still seems that the crackdown on Saudi Activists remains a challenge within the Arab world and global sphere.
From the death of popular Human Rights Defender, Jamal Khashoggi to the torture and abuse of activists such as Loujain Hathloul, Saudi Arabia is not going down without a fight and proving to the world that they refuse to let anybody or anything decide on how to run the affairs of their country - let alone their own citizen.
Most of what we know and how we know it is influenced by the world of Social Media. Without platforms such as Twitter, Facebook, Whatsapp or even Instagram, we would still be under the delusion that countries such as Saudi Arabia are rich and refined countries that are controlled by men and women who are not half-devils behind the scenes.
In fact, I would say the House of Saud has a PhD in "reflecting realities about their Kingdom that don't even exist" - all for the sake of ensuring that their image remains pure and untainted.
Though we do owe our gratitude to the aforementioned social media platforms for the access of information and interaction, one can't help but curse these platforms at the same time.
Through my advocacy for Saudi women and perhaps many other human rights affairs that I often engage in, I have realised the dangers that Social Media plays on the fate of the victims I advocate for.
For Example, I am currently dealing with a case of a middle-aged Saudi mother of 3 by the name of Ghada who had fled to Greece for asylum.
"Loose lips - sink ships!" but "Loose Tweets - sink fleets!"
She left the Kingdom of Saudi Arabia in 2010 because her shop was constantly raided by the religious police and they had allegedly harassed her for no apparent reason - except for the believe of their Committee for the Propagation of Virtue and the Prevention of Vice (CPVPV) that women belong into the house and its kitchen and not as an entrepreneur into a shop.
She finally fled fled from all the abuse, escaped from Saudi Arabia and lived in Syria, met the love of her live during the period of her stay and both had taken the decision to get married in Syria and to register their marriage later under the Saudi Ministry.
Due to her lover being a foreigner to Saudi Arabia, the Saudi Ministry refused to recognize their marriage and had wanted Ghada, who was pregnant at the time, to undergo a pregnancy test to see if the child's father was the man she had planned to marry.
El Fadl quickly turned to a human rights organization in Riyadh for assistance, but was met with alleged sexual harassment by a government worker.
After telling him about my problem & asked for his assistance, he said: "if you want your problem to be solved you should come with me to a nearby apartment and I will help you afterwards." I fiercely refused his unsolicited sexual advances.

https://twitter.com/GhadaFadl54/status/1129942863675101184
Ghada refused his sexual advancements and sought the help of other Saudi agencies, all of which denied her requests.
After the refusal to have her body violated in the one or the other way for unjust purposes, Ghada returned to her husband in Syria and to the children. But the war there got worse.
During the civil war, she attempted to request the registration of her marriage at the Saudi Embassy in Beirut in Lebanon so her and her family could go back to Saudi Arabia.
She appealed to the Saudi diplomatic mission. When Saudi Ambassador Khaled AlShaalan learned that she had married without an approval from Saudi Ministry of Interior he said, "If you weren't 7 months pregnant I would forcibly returned you to Saudi Arabia on the first flight."
One again she had to return to Syria in despair and emptyhanded.
Together with her husband she then followed other refugees and they fled with the children to Greece, through the borders of Turkey. There in Greece they are currently residing now.
Since then Ghada and her family have been trying to get asylum for years within the Greek and European parameters, however the NGO InterSOS in Greece told her that they consider Saudi Arabia a "safe country" and for that reason, they are not able to help her. The second time around she was then told her case was something only the Greek Government can intervene in.
Ghada continued to seek for assistance from an Asylum/Refugee Center in Greece, but there her case has been pending now for almost 2 years without having received information on any progress.
To make matters worse, the Saudi Arabian embassy in Greece had caught onto Ghada's social media plea for help, that went slightly viral as her story saw itself in big media outlets such as the BBC.
In the world of the House of Saud women are seen as best as means - like Ivanka Trump for Mohamed bin Salman - or as objects in the possession of a man, who can buy, gamble, sell or auction them anytime.
The Saudi Embassy in Greece also had made efforts to get in touch with Ghada by vigorously texting and calling her even in odd hours of the mornings and evenings, threatening her to take down her Twitter account and that they will forcibly take her back to the Kingdom which would force a separation from her children as well their father who is her husband.
In addition she would face court, because it is illegal for a Saudi woman who gets pregnant from or gives birth to a child of someone to whom she is not bound with a marriage recognized by the Saudi government. Such is considered adultry and can be punished even by death.
The Saudi Kingdom presents itself as a leader of the region in women's rights as the regime attempts to consolidate power internationally yet uses women's rights as a negotiation card rather than empowering its female citizens. Saudi Arabia is currently ranked 138 of 144 states in the 2017 Global Gender Gap, a World Economic Forum report the gaps between men and women in four significant expanses: economic and political participation, health and education.
An Associate Professor of Women's History who is retired from King Saud University in Saudi Arabia told the Canadian board of Immigration and Refugees in 2018 that "if the government does not recognize the marriage, the couple will be subject to criminal penalties if, while in Saudi Arabia, they are living in the same residence or if they have children together, as adultery is criminalized, including with the death penalty."
Stoning to death or beheading - just like recently 38 Saudi nationals, among them women and even even minors who in international norms were innocent - are the sentences carried out without mercy.
And now they are after Mrs. Ghada.
First she sensed that they were after her, when her husband and the children were sent from the Greek Island of Samos, where they had landed by boat during their ecape from Syria, to the mainland, but she was restrained and had to remain behind. That is when she turned to social media to seek help against inhuman treatment. Even in Greece it is against the law to seperate a family.
Thanks to the public outrage, she was then quickly ushered to rejoin her husband and the kids, but the harassment continued.
"The Saudi Embassy in Greece asked me to stop writing about my case on Twitter They also asked me to write a letter accusing other women activists of having broken into my Twitter account and managing it. I was also requested that I write a letter of apology to the #Saudi authorities," she narrates her ordeal.
Since Ghada's extended family is in Saudi Arabia, the Saudi officials sometimes even tried to excert pressure and communicated to Ghada through her family in the hopes that she would give in to the threats, write apologetic letters to the ruler and return.
The Ambassador of the Saudi Embassy in Greece played in all this a very negative role, complicated Ghada's case and continues to do so even today - despite the fact that this family of five are all officially registered and UNHCR-recognized refuges who just seek asylum in third country, which is their right guaranteed under the Reuge conventions to which also Saudi Arabia is a signatory. A durable solution must be found.
Unfortunately the only rection from the UN was so far an inspection visit by UNICEF Greece and their implementing partner InterSOS, who provides for refugee accomodation, food and medicine, while invisible hands seem to hamper their asylum case.
And the haunt continues that only can be escribed as illegal persecution.
I too, saw myself experiencing a bit of a problem with my Twitter account yesterday where my tweet updates about Ghada's case kept mysteriously disappearing within a time span of 5–10 seconds every time I had tagged her. At first I didn't want to naively jump to conclusions but at the back of my head I had realized it, calculated exactly what was happening and found out why it was happening.
Such threats started to also come to me.
What does that say about the relationship Twitter or any other social media platform has with the Saudi Kingdom?
It says many of these victims like Ghada who use platforms such as Twitter to seek help,have to realize that it's these same platforms that sell and deliver the victims straight into the Devil's hands.
Read Also: First the report was Saudi journalist 'traced by Twitter spies' forcibly disappeared

and then Next Saudi journalist exterminated
Ghada is under threat from a regime that didn't mind sadistically killing well known journalist and activist just a year ago in one of their consulates overseas in Turkey.
She's under threats from a regime that is in monetary terms among the most powerful in the world and that has no regards for any person's life unless it's in their own financial interest and convenient for them.
To make matters worse, that same regime is technically supported by entities such as Twitter where people's opinions, thoughts and realities are under constant surveillance for the sake of controlling what they don't want the masses to see. In addition Saudi Arabia has engaged Israeli internet spying tools of highest grade to crack down on activists and dissidents.
Let's question ourselves as a society:
Why do we choose to support and to elevate technological brands that continually involve themselves in the down-fall of others?
Do we or should we enjoy the idea of having to be under surveillance because of a certain mind-set we differently hold as individuals?
Why do we glorify or rather, kiss the feet of influencers and founders of these technological entities who allow states such as Saudi Arabia to hold a stake within their companies that cause harm to the greater community at large?
As an Activist it scares me that people can be so easily bought, however, it doesn't surprise me either.
The 'carrot-and-stick' approach can be as enticing as money, power or even lust. But it scares me even more to see that the oppressed are often the middle-men of such corrupted tactics and yet we are all suppose to be "okay" about it.
I don't know about you, but I refuse to stay quiet…
and
JOIN:
Thobeka Felicia - Human Rights Activist and Founder of the Justice4SaudiWomen Campaign
See: https://twitter.com/Justice4SaudiW
Thobeka is a South African Human Rights Peace Activist. Featured in NewsWeek, Norwegian Human Rights Fund, Womens March Global, PRI
Saudi mother-of-three seeking asylum in Greece begs for help on Twitter saying her life is 'in danger'
Ghada al-Fadl's plea follows several cases where women fleeing the Kingdom have turned to social media for help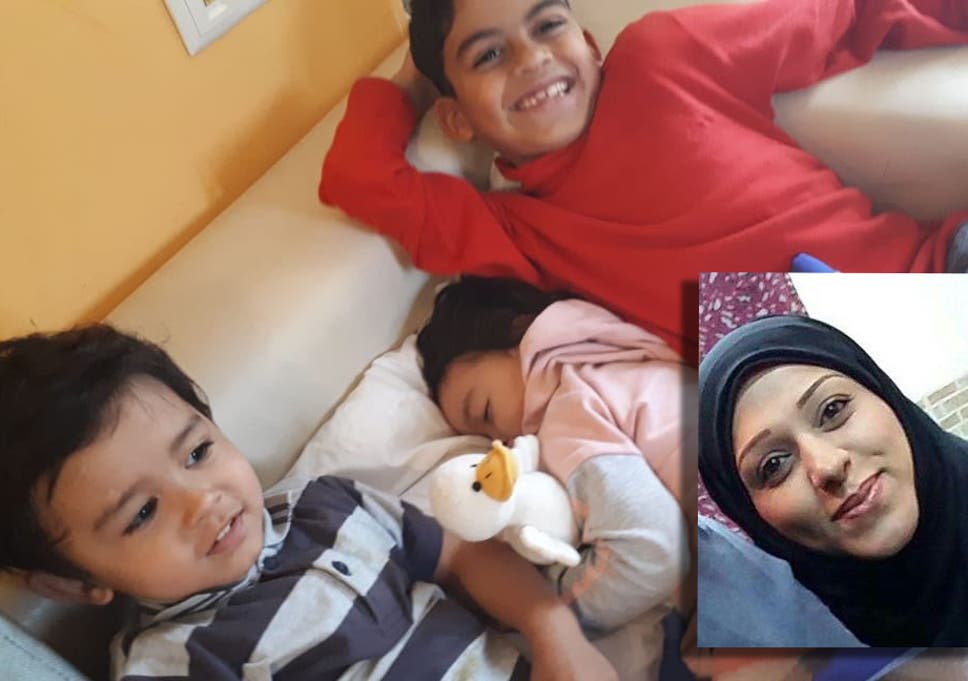 A Saudi woman says she risks being torn from her children if she cannot seek asylum in Greece ( Ghada el-Fadl )
A Saudi mother seeking asylum in Greece has appealed for help on social media, claiming her life is in danger and she will be separated from her husband and children if she is forced to return to Saudi Arabia.
Ghada al-Fadl, 40 is the latest Saudi woman to turn to Twitter for help after allegedly fleeing abuse within the ultraconservative Kingdom, where female citizens are subject to oppressive male guardianship laws.
Over the weekend the mother-of-three began tweeting human rights groups and agencies including Amnesty International, Human Rights Watch and the United Nations to assist her in securing refugee status in Greece. A photo of her passport and the plea was shared and liked nearly 10,000 times.
She told The Independent from Ioannina, in northern Greece, that if her asylum request is rejected she will be forced to go home where she will be torn from her three children and Syrian husband, as her marriage and so family, is not recognised by the Saudi authorities.
The Independent was unable to independently verify her story. The authorities did not reply to a request for comment.
The former resident of Qatif, in eastern Saudi, claimed she left the Kingdom in 2010 for Syria, after her shop was repeatedly raided by religious police because she was a working woman. She also feared being forced into a marriage by her family.
She later married a man in Syria, but claimed the Saudi authorities in 2011 refused to register her marriage on the grounds he was a foreigner.
When the Syrian civil war erupted and Saudi citizens were encouraged to return home, the authorities apparently would not permit Mrs al-Fadl's husband to accompany her.
The family then fled Damascus in 2017 by crossing illegally into Turkey and taking a migrant dinghy to Greece, where Mrs al-Fadl is trying to claim asylum.
"My life and my children's lives are in danger. We contacted UNCHR to approve our asylum claim but we haven't heard back from them. I'm urgently asking all human rights organisations to save my life and my children's lives," she said.
"The biggest threat to me is being sent back to Saudi Arabia. My husband and my children cannot enter Saudi Arabia … they are not recognised by the Saudi authorities.
"They will make me go back alone, without my children or husband. The Saudi will divorce me from my husband and I may be forced to marry again because of the customs and traditions of Saudi society, to be harassed again and return to the life of hell, which I had lived before."
She claimed she first fled Saudi Arabia to avoid being forced into a third marriage, after divorcing two abusive husbands, including one she was married off to aged just 13 years old.
She said she applied for asylum in Greece via Intersos rights group and the UN but was told she would likely be rejected.
As of May 2018 Greece was host to more than 60,000 refugees and migrants - many of them fleeing the Syrian conflict, according to UNHCR.
"We are harassed because I have Saudi nationality and they tell us we do not deserve asylum because we are from a very rich and safe country," she added.
"But if they do not accept my application, I will return home alone without my three children Daniel, who is 8, Ibrahim, who is 3 and Ghada who is just two."
It is not possible to independently verify Ghada's story. She shared official documents and several videos which appeared to back up the events.
Saudi Rights group Al-Qst, which has worked on similar cases, told The Independent they were still trying to follow up and verify the case.
But it follows at least four similar cases of vulnerable women fleeing the Kingdom that rights groups have documented since 2017.
Under oppressive guardianship laws Saudi women must secure permission from a male relative to work, marry, travel and even undergo some surgical operations, leaving them at the mercy of their families. Many have tried to escape the Kingdom, where several women's rights activists have also been locked up, and allegedly tortured while campaigning for reforms.
Last Month Apple and Google authorised a new Saudi government-backed app which allows its users to complete administrative tasks such as renewing driver's licences but also to monitor and control female relatives' travel.
The app, called Absher, gives men the power to grant or revoke travel permission of their dependents and get text alerts when female relatives use their passports.
It sparked uproar particularly as weeks before two sisters Maha and Wafa al-Subaie, 28 and 25, tweeted that they were trapped in Georgia after fleeing abusive family in Saudi Arabia and seeking asylum. This month they were granted asylum in a third country which was not made public so that they could not be reached by their relatives.
They said they were only able to escape to Georgia because they stole their father's phone to secure passports and authorisation to fly to Istanbul. They apparently knew dozens of women in a similar position.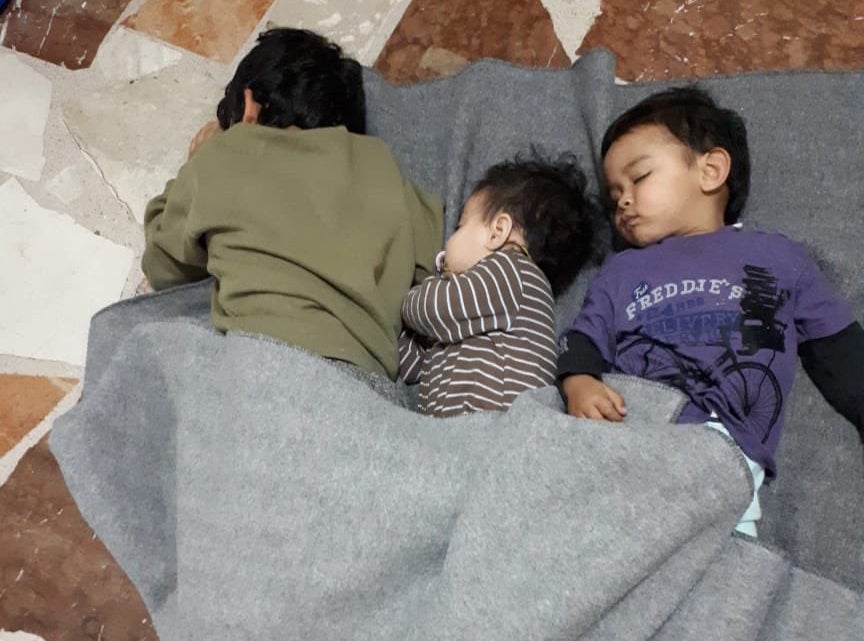 Mrs al-Fadl says she will be separated from her three children (pictured here) and husband if she is forced to return to Saudi Arabia (Ghada el-Fadl)
In January Saudi teenager Rahaf al-Qunun had to barricade herself into a hotel room at Bangkok airport when the Thai and Saudi authorities tried to deport her back to the Kingdom where she had allegedly fled abuse by her family.
Her desperate pleas on Twitter were picked up by international media and she was eventually granted asylum in Canada.
Saudi Arabia, under the leadership of young and powerful crown prince Mohamed Bin Salman has eased its oppressive laws on female citizens, eventually allowing women to drive in 2018, and defanging the religious police who once patrolled most cities enforcing modest dress and behavioral codes.
In February Saudi media reported that the authorities were looking to review the male guardianship laws after Rahaf's case gripped global headlines.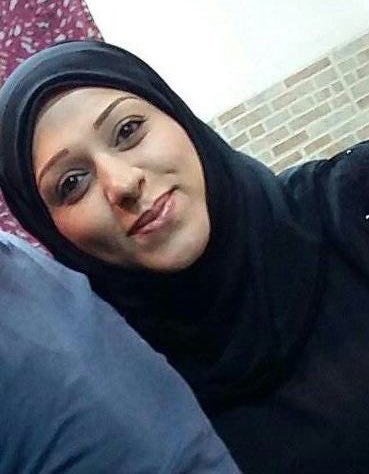 Ghada al-Fadl from Saudi Arabia claims she will be separated from her family if she is not granted asylum in Greece (Ghada el-Fadl)
Saudi's crown prince himself told The Atlantic that the Kingdom had to "figure out a way to treat this that doesn't harm families and doesn't harm the culture" in an interview about guardianship.
But the laws are still in place.
Mrs al-Fadl claimed that she appealed to the Saudi embassy in Beirut where officials warned she would have been immediately removed to Saudi Arabia alone had she not been pregnant at the time.
Saudi officials apparently visited her in her home in Greece three months ago but again did not promise to keep her family together. Similar attempts to appeal to government bodies in Saudi Arabia went unheeded.
"Please help me and help my children," she added.
WATCH WHAT CAN HAPPEN TO DISSIDENT SAUDI WOMEN:
READ:
WATCH
Saudi sisters trapped in Georgia after fleeing their country beg for help and say they are 'in danger'
Read more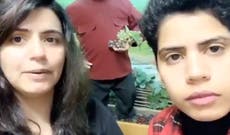 Saudi sisters call for 'inhuman' woman-monitoring app to be removed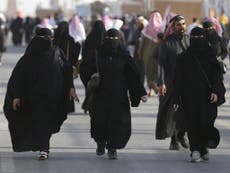 Saudi government's 'wife-tracking' app linked to domestic violence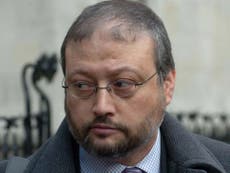 UK sold over £11m of arms to Saudi Arabia after Khashoggi murder