UPDATE 17. November 2021: KENYA ENACTS OVERDUE REFUGEE BILL
BACKGROUND: DEVELOPMENT OF REFUGEE LAW IN KENYA
KENYA AND THE SECURITIZATION OF REFUGEES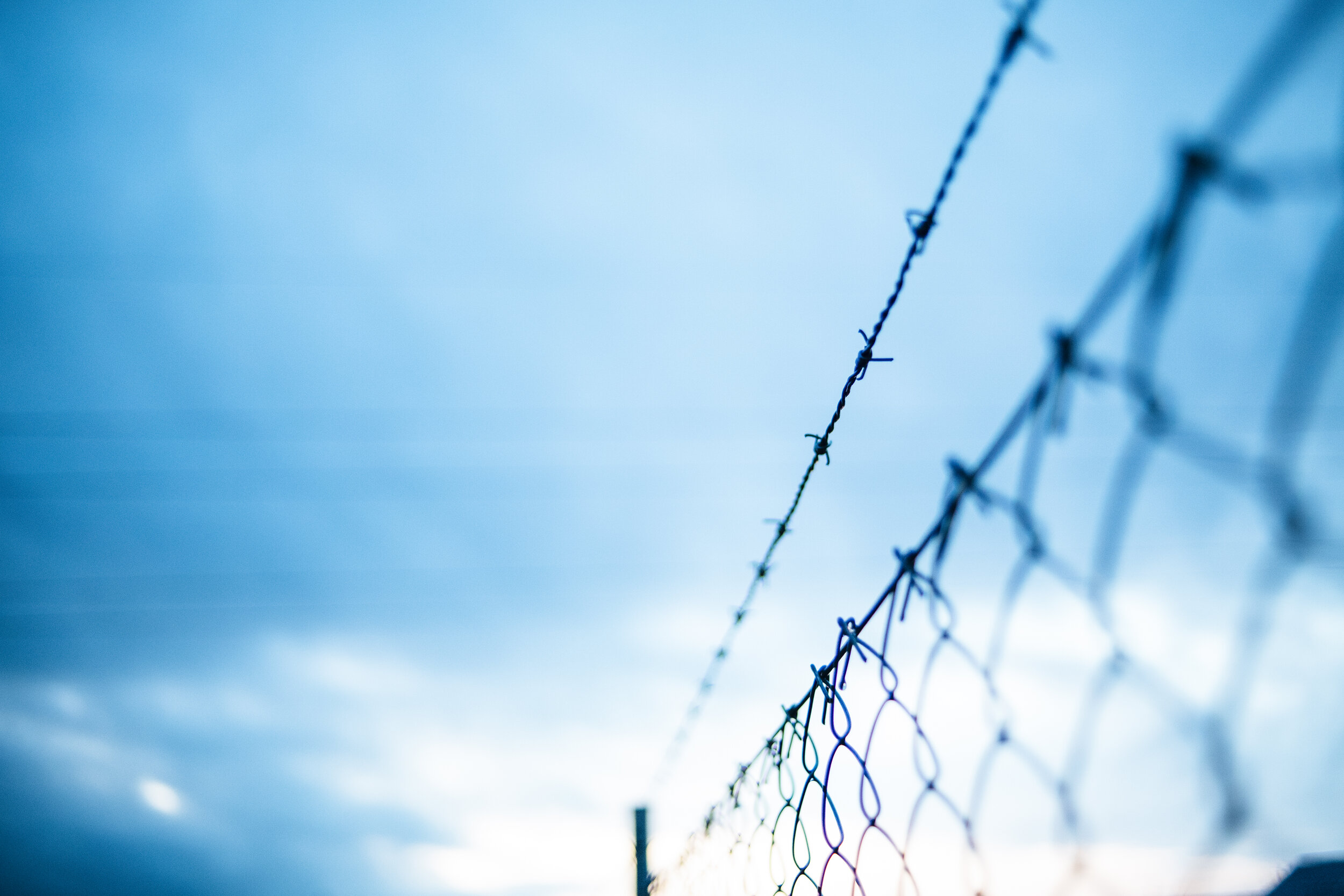 By Emma Hurlbert - 14. February 2020
I. THE CURRENT SITUATION: INFLUX OF REFUGEES, VIOLENCE, AND TERRORISM
The circumstances of refugees in Kenya are defined by the protracted crises in neighboring countries. The ongoing Somali Civil War, conflict in South Sudan, the Rwandan Genocide, the Congo Wars, and violence in eastern part of the Democratic Republic of Congo have caused hundreds of thousands of people to flee to Kenya.[1] As of May 2019, the refugee population in Kenya is estimated at 476,695 people, the majority of whom are housed in Dadaab Refugee Complex close to the border with Somalia, and Kakuma Refugee Settlement close to South Sudan.[2]
Violence in and around the camps is a significant threat to the refugees themselves and the local populations in proximity.[3]
Tension and aggression exist between the refugees and local populations adjacent to the camps.[4] Near Kakuma, the Indigenous Turkana people live in tension with the refugees, especially as the camp expands into Turkana grazing areas.[5] Furthermore, violence is common among refugee identity populations. Violent or traditional justice is also common within refugee communities, as consequences according to Indigenous justice systems.[6]
Armed robbery is a notable problem near Dadaab, which targets refugees, aid agencies and staff, traveling vehicles, and drug traders at night. They steal cash and low-value items that can be sold.[7] Lastly, sexual abuse and violence is an immediate and acute threat to many women and children in the camps. Rape is commonplace in deserted areas around the camps.[8] Female Genital Mutilation is also common within the Somali communities in Dadaab.[9] The amount of violence in and around Dadaab and Kakuma is a major security concern for the refugees, aid workers, and the local populations, which the government should address.
Furthermore, as refugee flows increased into Kenya due to neighboring conflicts, so too did violence and terrorism, especially attacks orchestrated by al-Shabaab and al-Qaeda. Attacks in the last few decades have included the 1998 US Embassy bombing in Nairobi and mass shootings in 2013 at Westgate Mall and in 2015 at Garissa University, both conducted by al-Shabaab.[10] Following terrorist attacks, there have been backlashes and increasing xenophobia within local Kenyan populations against refugee populations, particularly Somalis.[11]
II. SECURITIZATION: LINKING THE REFUGEES WITH TERRORISM
The Kenyan government has experienced domestic pressure to protect the country against terrorism, and xenophobia has grown against refugees.[12] Therefore they use securitizing rhetoric to link the refugee populations with terrorism and al-Shabaab, making them into an existential threat to Kenyan society, the audience of the securitizing rhetoric.[13] Therefore, the refugees themselves, rather than the violence affecting both, them and the local populations, become the threat perceived by the audience. This action justifies extraordinary measures, which would otherwise be unacceptable, in order to exert control over refugee populations and satisfy the concerns of the local population.[14]
Since 2012, the Encampment Policy has required refugees to live exclusively within their assigned camps and they can only travel with a Movement Pass.[15] The Policy remains strictly enforced; refugees may receive six months of jail time for leaving the camp without a permit.[16] Furthermore, refugees require a work permit obtained in Nairobi,[17] in order to legally join the labour market because they are treated as foreigners.[18] It is documented that Kenya has only granted work permits in a few isolated cases since 2004.[19] These institutional limitations make it unrealistic for refugees to obtain legal working status.
Furthermore, it is almost impossible for refugees to attain naturalized citizenship. According to the Constitution, refugees are eligible for citizenship, if they 'have entered Kenya legally', which has been used to deny citizenship to refugees. In practice, 'Kenya does not appear to grant citizenship to refugees'. [20] Through these policies, refugees remain aid reliant because they cannot legally provide for themselves.
Moreover, the government has attempted to limit the refugee population to 150,000 or close the camps altogether, which would require refugees to return to a dangerous home country. These threats mark a departure from the 1951 UN Convention on Refugees principle of non-refoulement, or not returning refugees their country of origin if it remains unsafe.[21] However, national courts have blocked these attempts to limit the refugee population.
Kenya has also engaged in both explicit and encouraged refoulement of refugees.[22] In 2007 the government forcibly refouled about 400 refugees from Somalia.[23] Furthermore, there have been extensive attempts to refoule refugees using softer language, so as to mask the extraordinary measures taken. In 2013 Kenya, Somalia, and the UNHCR agreed to facilitate 'the voluntary repatriation of Somali refugees' over three years. [24] Though this policy hides behind the language of freedom and voluntary choice, it is a continuation of previous refoulement operations, which break the international law and norm of non-refoulement.
Notably, none of these policies directly address the violence facing the refugees, neighboring Kenyan populations, nor the workers that serve them in the camps. This absence of action demonstrates that the government does not consider the refugees as part of the population which they are responsible to protect, echoing the idea that the refugees themselves are the threat.
III. LIMITATIONS: CONSEQUENCES OF THIS APPROACH
The policies which the Kenyan government has created through the securitization of refugees are limiting and problematic. They violate the rights of refugees, forcing them to remain aid-dependent, negate their potential to contribute to Kenyan society, break the international law and norm of non-refoulement, and foster animosity and radicalization. Additionally, the policies do not address the security threats facing the refugees themselves. The human rights of refugees are abused by their captivity within the camps and their inability to work legally, although they legally reside within the country. The refugees are therefore forced to remain aid-dependent, and they remain a drain on UNHCR resources, as well as the Kenyan economy. These effects directly undermine the goals of the UNHCR for the self-reliance of refugees.[25]
Furthermore, through the process of securitization, the government invokes extraordinary measures, which would otherwise be considered unacceptable in the international community. All of the policies outlined in the previous section break international norms, many of which have been codified into law. Perhaps most notably, refoulement is a glaring exploitation of refugee rights, breaks the agreement of the 1951 UN Convention on Refugees, and should not be acceptable.
In conclusion, these measures negatively impact Kenya's goal of increased security. By labeling the refugees as an existential threat, the government fosters further tension and animosity between the local population and the refugees. Moreover, perhaps through their dire and unfair conditions, the camps could actually become the havens for radicalization which the government seeks to protect against. Kenyan policies pursued through the securitization of refugees are, in fact, counterproductive and harmful to both refugee and local communities.
SOURCES
[1] "Somali Civil War." In New World Encyclopedia, 2015. https://www.newworldencyclopedia.org/entry/Somali_Civil_War.
United Nations High Commissioner for Refugees "Somalia." January 2018. https://www.unhcr.org/somalia.html.
"South Sudan Profile - Timeline." British Broadcasting Corporation, August 6, 2018. https://www.bbc.co.uk/news/world-africa-14019202.
"Q&A: DR Congo Conflict." British Broadcasting Corporation, November 20, 2012. https://www.bbc.co.uk/news/world-africa-11108589.
[2] United Nations High Commissioner for Refugees: Kenya. "Figures at a Glance.", n.d. https://www.unhcr.org/ke/figures-at-a-glance.
[3] Jeff Crisp. "A State of Insecurity: The Political Economy of Violence in Kenya's Refugee Camps." African Affairs 99, no. 397 (2000): 601-632.
[4] Ibid., 610-611.
[5] Ibid., 610-611.
[6] Ibid., 603-604.
[7] Ibid., 607.
[8] Ibid., 604-607.
[9] Ibid., 604.
[10] Federation of American Scientists. "Report of the Accountability Review Boards Bombing of the US Embassies in Nairobi, Kenya and Dar es Salaam, Tanzania on August 7, 1998: Nairobi: Discussion and Findings." January 1999. https://fas.org/irp/threat/arb/board_nairobi.html
"Foreign travel advice: Kenya: Terrorism." UK Government. https://www.gov.uk/foreign-travel-advice/kenya/terrorism
[11] "New Encampment Policy Fuels Xenophobia in Kenya." Human Rights First, February 8, 2013. https://www.humanrightsfirst.org/2013/02/08/new-encampment-policy-fuels-xenophobia-in-kenya.
[12] Oscar Gakuo Mwangi. "Securitisation, Non-Refoulement and the Rule of Law in Kenya: The Case of Somali Refugees." The International Journal of Human Rights 22, no. 10 (2018): 1321.
[13] Nienke Voppen "The securitization of Somali refugees in Kenya: The plan to close Dadaab refugee camp," Utrecht University. 2017: 18-19.
[14] Columba Peoples, Nick Vaughan-Williams, and Askews & Holts Library Services. Critical Security Studies: An Introduction. Second ed. London: Routledge, Taylor and Francis, 2015: 92-106.
[15] Goitom, Refugee Law and Policy.
[16] Andrew Maina. "Development of Refugee Law in Kenya." World Policy, March 29, 2016. https://worldpolicy.org/2016/03/29/development-of-refugee-law-in-kenya/.
[17] Maina,"Development of Refugee Law in Kenya."
[18] Republic of Kenya Laws of Kenya, Refugees Act No. 12 of 2006. National Council for Law Reporting. http://kenyalaw.org/kl/fileadmin/pdfdownloads/Acts/RefugeeAct_No13of2006.pdf:12.
[19] Refugee Consortium of Kenya. "Asylum Under Threat." June 2012. https://reliefweb.int/sites/reliefweb.int/files/resources/Asylum_Under_Threat.pdf
[20] Ibid.
Anna Lindley. "Between a Protracted and a Crisis Situation: Policy Responses to Somali Refugees in Kenya." Refugee Survey Quarterly 30, no. 4 (2011): 36.
Goitom, Refugee Law and Policy: Kenya.
[21] Ibid.
[22] United Nations High Commissioner for Refugees. "Convention and Protocol Relating to the Status of Refugees." 1951. https://www.unhcr.org/uk/3b66c2aa10.
[23] Mwangi, "Securitisation, Non-Refoulement and the Rule of Law", 1320-1321.
[24] Ibid., 1321.
[25] United Nations High Commissioner for Refugees. "Promoting Livelihoods and Self Reliance." 2011. https://www.unhcr.org/uk/publications/operations/4eeb19f49/promoting-livelihoods-self-reliance-operational-guidance-refugee-protection.html
===
UPDATES:
KENYA ENACTS OVERDUE REFUGEE BILL
By Violet Odhiambo - 17. November 2021
President Kenyatta's move to finally sign the Refugee Bill 2019 into law has been widely welcomed, giving renewed hope to over 500,000 refugees living in Kenya to have access to education, livelihoods and the so dearly needed integration opportunities.
Given the situation, whereby the enforced closure deadline in only 6 months for the Dadaab and Kakuma refugee camp hangs over the heads of the refugees and their families, the enactment of this bill was urgently required.
Kenya is one of the of the largest refugee-hosting countries in Africa, and over 500,000 refugees now have hope of economic integration and self-reliance as a result of the passing of this bill.
President Uhuru Kenyatta today at State House, Nairobi signed the Refugees Bill, Foreign Service Bill and the Law of Succession (Amendment) Bill into law. Present during the signing ceremony were Head of Public Service Dr Joseph Kinyua, National Assembly Speaker Justin Muturi, and Clerk of the National Assembly Michael Sialai. Others were Solicitor General Ken Ogeto and State House Deputy Chief of Staff Njee Muturi. (Source: Statehouse)
President Uhuru Kenyatta had initially rejected the bill on the grounds that it would compel the State to provide housing and social amenities to asylum seekers. The Bill sought to compel the Interior ministry and counties to provide transit centres— temporary housing centres— for refugees and asylum seekers. Previously, State House rejected assent to the Bill arguing that it did not put into consideration, critical infrastructures such as police stations and prisons which would be used as special transit centres by refugees. Mr Kenyatta rejected the provision saying that it excluded detention centres like prisons, police stations, immigration centres and remands that are under the law used as holding grounds for refugees and asylum seekers.
The Bill was returned to the National Assembly Committee on National Security and Administration in September to include the changes and after the National Assembly amended the controversial section in the document, the bill was then finally ready to be anacted.
President Uhuru Kenyatta signs the Refugee Bill into law. Photo: State House Kenya. Source: Twitter
This comes at a time when Kenya is planning to close two camps holding over 400 thousend refugees by June next year, citing the facilities' links to terrorism and smuggling of small-arms. These camps are Kakuma and Dadaab— located in Turkana and Garissa counties respectively.
The new Refugees Act now strengthens the management of refugees by consolidating provisions of several international legal instruments.
The period until the enactment had been marred by endless quarrels between legislators, the affected counties, the United Nations High Commissioner for Refugees (UNHCR), the Refugee Affairs Secretariate (RAS) and the Ministry of Interior with its security organs. The sufferers of this haggling under constantly shifting responsibilities were the refugees and their vulnerable families.
This progressive law, pending to be signed into law since 2019, now provides a framework for the protracted refugee situation in Kenya to finally be resolved. This law also prepares Kenya for a potential influx of refugees in an increasingly volatile region.
Refugee hotspots are the Turkana Region, Garissa, West Pokot, Kajiado and Nairobi Counties and the recent civil war in neighboring Ethiopia brought new refugees to Kenya.
The Majority of refugees and asylum seekers in Kenya originate from Somalia (54%). Other major nationalities are South Sudanese (24.6%), Congolese (9%); Ethiopians (5.8%). Persons of Concern (PoC) from other nationalities including Sudan, Rwanda, Eritrea, Burundi, Uganda and others make up 6.8 % of the total number of 508,033 as of the end of January 2021. Alongside 18,500 stateless individuals most refugees (84%) are detained in the camps - 44% in Dadaab and 40% in Kakuma - and only 16% can live among Kenyans in urban areas (mainly Nairobi).
Graphic: Harun Njau
Research carried out by the International Rescue Committee (IRC) in 2018 gave overwhelming evidence that Kenyan citizens have a generally positive outlook with regards to the hosting of refugees in Kenya and it was stated that, if given the right opportunities, these 500,000 people could contribute greatly to Kenya's economy and social fabric. But little has so far materialized for the refugees.
NGOs are providing health care, women's protection, legal rights, economic recovery & development and nutrition services to hundreds of thousands of refugees and their host communities, and also work with the Kenyan government to support health, nutrition and conflict resolution programs.
Emergency health care, supporting community health projects that improve nutrition, sanitation and access to medicine; educating people about COVID-19, HIV/AIDS and other health issues; fostering conflict resolution to make communities safe for women and children; providing primary education for children and specialized classes and job training for youth and adults; and advocating for the rights of refugees and enabling livelihoods in Nairobi and other urban areas are priorities, but unfortunately the Urban Refugee Programme, for which UNHCR receives massive international funding, is implemented very poorly and lacks oversight, which often then leads to very desperate situations for stranded refugees without any help, to corruption and coercion.
Overall the responsibility to ensure that protection based on the refugee conventions is provided in a signatory country and to find durable solutions in each individual case rests squarely with the United Nations High Commissioner for Refugees (UNHCR), who has now since Spring 2020 been hiding behind COVID-19 excuses for their shortcomings and outright failures. While Corona is no real problem in Kenya or for the refugee community, UNHCR is stressing the refugees with the full set of Corona measures as per the UN implementation of the criminal Corona concept in LOCKSTEP with the plans for The Great Reset of the WEF. Detainement concepts have been perfected, while overpaid international and frustrated local UNHCR staff-members as well as their so-called implementing partners, are relaxing in "home offices" and cannot be accessed by destitute refugees, who are then regularly beaten up by Kenya police and the rogue G4S security guards employed by UNHCR, when they stay in front of the offices while they have nowhere else to turn to in order to receive help to address their emergency needs or seek redress for serious crimes or human rights violations committed against them.
The UN spends just for their own set-up in Geneva / Switzerland approx. US$2.5 billion per year, while their "clients" - at least the 80.5 million refugees and displaced people under the mandate of UNHCR - have NOTHING to feed or educate their children and many times sleep hungry themselves.
Hopefully the new refugee law in Kenya will not just be used as excuse to create another round of time-consuming bureaucratic adjustments, since any further delays in addressing the burning issues at hand can no longer be tolerated. The sick game of pushing refugees from one 'office' to another one in endless circles has to end.
Like "Justice Delayed Is Justice Denied" also "Durable Solutions Delayed Are Durable Solutions Denied" - and thus a clear violation of the internationally guaranteed rights of refugees.
The proactive cooperation by all parties involved to produce instant solutions for each case has to improve dramatically, if peace and thereby security shall be maintained.
However, refugees must no longer wonder why they do not receive proper services from UNHCR and UNICEF or IOM. They have now become a fully committed entitiies implementing the New World Order following the plans of the Global Reset, which is imposed by the UN, the WEF and still the majority of governments. Those who stood for their people, like Tanzanian president Magufuli got killed. It is high time that the 80,5 million genuine refugees and internally displaced persons realize that their UN"masters" are leading them down the abyss and they must now organize themselves.
References:
- the link to the updated law will be posted here as soon as it is gazetted
MUST SEE: UN Insider tells you the truth - Dr. Călin Georgescu
MUST WATCH for every refugee to understand that even the national populations are under threat - and they themselves thereby even more:
"It Is Destined To Happen This Way" [ EXPOSED BY INSIDER ]
21 May 2020
"It Should Have Happened In 2021" ... and it happening right now!
MUST READ:
READ ALSO:
===
BACKGROUND
DEVELOPMENT OF REFUGEE LAW IN KENYA
By Andrew Maina
The development of refugee law in Kenya has been marked more by security concerns than protection considerations.
Refugees have been and still are seen as a transient issue as well as a threat to national security.
However, there was a period after independence when refugees were welcomed in Kenya with open arms. The development of the law therefore can be traced through three distinct periods: the golden age, the rise of encampment policy, and the balance of protection and national security.
Currently the refugee law is seen as more of an instrument of security than protection.
The Golden Age: 1963-1991
Kenya has been hosting refugees since the 1960s. At that time, the country hosted refugees from Uganda, Ethiopia, and Somalia, and the total population was no more than 5,000. The government of Kenya was fully in charge of refugee management in the country, and refugees could access work and move freely. This has led some observers to refer to this as the golden age for refugee management. There was no refugee law to speak of until 1967.
Although Kenya ratified the United Nations Convention Relating to the Status of Refugees on May 16, 1966, the independence constitution required a domestic law to make it applicable in Kenyan courts. This was done through the inclusion of Class M entry permits under the Immigration Act of 1967.
Despite the inclusion of the legal definition of a refugee, there was no information regarding rights. It appeared as though the law was only meant to regulate the entry and settlement of refugees, without providing the terms of their residence. There were also no legal provisions on the principle of non-refoulement, right to work, or freedom of movement. The law did not provide any durable solutions for dealing with refugees. This situation continued until the enactment of the Refugees Act of 2006.
Be that as it may, refugees in Kenya at the time had de facto freedom of movement as well as access to work. A good example is that of the Ugandans that fled the autocratic and kleptocratic regime of Idi Amin. They were received well and most of them eventually integrated into Kenyan society.
Most Kenyans that went to school in the 1970s and 80s have memories of Ugandan teachers, further evidence that these refugees were allowed to work in formal sectors.
Rise of Encampment Policy: 1991-2007
As civil wars erupted in Ethiopia, Sudan, and Somalia, the number of refugees coming to Kenya increased tenfold, from 20,000 to about 200,000. This massive influx had debilitating consequences that still haunt Kenya's asylum system.
The government of Kenya abandoned direct involvement with refugees and left this role to the UNHCR. It also set up the Dadaab and Kakuma camps, primarily for refugees from Somalia and Uganda, respectively.
From the location of these camps–close to the borders of the countries from which the refugees were arriving–one can deduce that the government of Kenya thought the asylum situation was temporary.
However, 24 years down the line, the camps as well as the refugees are still there.
There was also a significant shift in Kenyans' attitudes toward refugees. Rather than being seen as people that needed assistance, refugees were now viewed as burdens to the economy. Kenya was going through the Structural Adjustment Programs (SAPs) under the aegis of the Bretton Woods institutions.
These were tough economic times as unemployment soared and inflation was high. A majority of Kenyans viewed refugees with suspicion, as they saw them as competitors for the few jobs available in the market. Refugees were also blamed for the rise in criminal activity.
In the 1990s, there was a steep rise in small arms and light weapons circulating in the country, which was blamed on the increase of refugees and asylum-seekers accessing the country. This assumption, unsubstantiated by evidence, also contributed to the shift in Kenyans' attitudes toward refugees and was the harbinger for the rise of xenophobia in the country.
National Security versus Refugee Protection: 2007-2015
Until 2006, Kenya had no law exclusively addressing the status and rights of refugees. The Refugees Act of 2006, which became operational in 2007, defined refugee status, replete with exclusion and cessation clauses. It also outlined the rights and duties of refugees and asylum-seekers.
Perhaps more importantly, it established institutions that would manage refugee affairs in the country. These include the Department of Refugee Affairs, the Refugee Affairs Committee, and the Refugee Affairs Board. The act also provided refugees with the right to move and earn a living. It incorporated the provisions of relevant international conventions into the domestic legislative framework. Refugees could by right access work permits, seek and gain employment, or start a business. However, the implementation of the act presented a problem for refugee access to this right.
Whereas the law provided the right to work and access work permits, the same law restricted the movement of refugees. Refugees were required to reside in refugee camps unless they had authorization to live elsewhere.
Seeking a work permit was not a basis for applying for this authorization. Work permits were only granted in Nairobi, not in the camp, and thus refugees had limited access to this document. Those who decided to live and work in urban areas without authorization often did so under a constant threat of harassment and intimidation.
At the same time, Al-Shabab attacks in Kenya increased. This led the Kenyan government to close the border between Kenya and Somalia in 2007. This didn't mean that Somali asylum-seekers could not access the country, as a large number of them did at the height of the drought in 2011, but it did mean that government officers at the border were withdrawn. These attacks continued unabated, leading the government to enact stricter encampment measures.
Hitherto, there had been no legal instrument that defined where refugees ought to reside.
Then, in 2014, the Dadaab and Kakuma refugee camps were legally recognized as refugee camps. Refugees were thus formally required to reside in the camps.
The government also passed a law that capped the number of refugees allowed to be in the country at 150,000. This provision was eventually declared unconstitutional by the High Court of Kenya.
Currently, refugees and asylum-seekers are still required by law to reside in refugee camps and cannot venture out without a movement pass (written authorization from the Kenyan government). Infringement of this right incurs a penalty of a six-month jail term, a fine of 20,000 Kenyan shillings (approximately $200), or both.
Despite this rule being in effect, there are still many refugees residing illegally in urban areas, living in a precarious situation in which they can be and often are arrested.
The Refugees Act of 2006 then underwent a review.
Gaps in refugee reception, registration, residence, and durable solutions have been identified. A team of technical experts had been set up to draft a legislative proposal to present to parliament, but there ws still concern among many legislators that refugees cause insecurity.
Therefore, a lot of advocacy had to be done to educate these legislators on the rationale behind the refugee regulatory framework, as well as to offer them the opportunity to interact with the refugees themselves. Without this advocacy, Kenyan leaders' attitudes toward refugees would possibly not jave changed.
In 2019 the new Bill was itroduced into the National Assembly—
Author:
Andrew Maina is currently the communication, research, and monitoring officer at the Refugee Consortium of Kenya. His research interests include migration, security, and development studies.
READ ALSO:
PROTECTING REFUGEES RIGHTS IN KENYA: UTILISING INTERNATIONAL REFUGEE INSTRUMENTS, THE REFUGEE ACT 2006 AND THE CONSTITUTION OF KENYA AS CATALYSTS