UPDATE 13. September 2021: VICTORY: For the second time: England vaccine passport plans ditched ... but ... + Boycott Vaccine Mandates and Covid Passports
UPDATE 08. September 2021: ProtonMail Logged IP Address of French Activist; Should You Be Worried About Your Privacy?
UPDATE 07. September 2021: ProtonMail Forced to Log IP Address of French Activist
UPDATE 02. September 2021: Data breach in Indonesian COVID-19 tracking app exposes data of over 1 million people
UPDATE 31. August 2021: Australia: Unprecedented surveillance bill rushed through parliament in 24 hours. - Australian police can now hack your device, collect or delete your data, take over your social media accounts - all without a judge's warrant. + WAR ON AUSTRALIANS HEATS UP WITH NEW SURVEILLANCE BILL - Surveillance Legislation Amendment (Identify and Disrupt) Bill 2021 - If Governor-General David John Hurley - who is part of the Corona-Crime-Cult under Elizabeth II assents - then Australians are done. + PFIZER GOT NEW PATENT ON TRACING AND TRACKING
UPDATE 29. August 2021: DOWN UNDER SURVEILLANCE STATE: "Identify and Disrupt" Bill will Give Australian Authorities Access to Any Citizen's Social Media, Email Account Without Consent; Allow Them to Add, Delete Information and Send Messages
UPDATE 27. August 2021: Meet the IDF-Linked Cybersecurity Group "Protecting" US Hospitals 'Pro Bono'
UPDATE 24. July 2021: Meet Toka, the Most Dangerous Israeli Spyware Firm You've Never Heard Of
UPDATE 22. July 2021: Italy makes Covid 'green pass' mandatory for restaurants, gyms, cinemas and more
UPDATE 20. August 2021: Great Reset: World Economic Forum Says Lasers Will Track People 'By Heartbeat'
UPDATE 19. July 2021: THE BIOMETRIC ID ENDGAME + Amazon Shuts Down NSO Group Infrastructure
UPDATE 15. July 2021: A private Israeli firm has helped governments hack journalists and human rights advocates
UPDATE 09. July 2021: As U.S. Government Report Reveals Facial Recognition Tech Widely Used, WEF-Linked Israeli Facial Recognition Firm Raises $235 Million
Ending Anonymity: Why The WEF's Partnership Against Cybercrime Threatens The Future Of Privacy
With many focusing on tomorrow's Cyber Polygon exercise, less attention has been paid to the World Economic Forum's real ambitions in cybersecurity – to create a global organization aimed at gutting even the possibility of anonymity online. With the governments of the US, UK and Israel on board, along with some of the world's most powerful corporations, it is important to pay attention to their endgame, not just the simulations.
Amid a series of warnings and simulations in the past year regarding a massive cyber attack that could soon bring down the global financial system, the "information sharing group" of the largest banks and private financial organizations in the United States warned earlier this year that banks "will encounter growing danger" from "converging" nation-state and criminal hackers over the course of 2021 and in the years that follow.
The organization, called the Financial Services Information Sharing and Analysis Center (FS-ISAC), made the claim in its 2021 "Navigating Cyber" report, which assesses the events of 2020 and provides a forecast for the current year. That forecast, which casts a devastating cyber attack on the financial system through third parties as practically inevitable, also makes the case for a "global fincyber [financial-cyber] utility" as the main solution to the catastrophic scenarios it predicts.
Perhaps unsurprisingly, an organization close to top FS-ISAC members has recently been involved in laying the groundwork for that very "global fincyber utility" — the World Economic Forum, which recently produced the model for such a utility through its Partnership against Cybercrime (WEF-PAC) project. Not only are top individuals at FS-ISAC involved in WEF cybersecurity projects like Cyber Polygon, but FS-ISAC's CEO was also an adviser to the WEF-Carnegie Endowment for International Peace report that warned that the global financial system was increasingly vulnerable to cyber attacks and was the subject of the first article in this 2-part series.
Another article, published earlier this year at Unlimited Hangout, also explored the WEF's Cyber Polygon 2020 simulation of a cyber attack targeting the global financial system. Another iteration of Cyber Polygon is due to take place tomorrow July 9th and will focus on simulating a supply chain cyber attack.
A major theme in these efforts has not only been an emphasis on global cooperation, but also a merging of private banks and/or corporations with the State, specifically intelligence and law enforcement agencies. In addition, many of the banks, institutions and individuals involved in the creation of these reports and simulations are either actively involved in WEF-related efforts to usher in a new global economic model of "stakeholder capitalism" or are seeking to imminently introduce, or are actively developing, central bank-backed digital currencies, or CBDCs.
In addition, and as mentioned in the first article in this series, a cyber attack like those described in these reports and simulations would also provide the perfect scenario for dismantling the current failing financial system, as it would absolve central banks and corrupt financial institutions of any responsibility. The convergence of several concerning factors in the financial world, including the end of LIBOR at the end of year and the imminent hyperinflation of globally important currencies, suggests that the time is ripe for an event that would not only allow the global economy to "reset", but also absolve the fundamentally corrupt financial institutions around the world from any wrongdoing. Instead, faceless hackers can be blamed and, given recent precedents in the US and elsewhere, any group or nation state can be blamed with minimal evidence as politically convenient.
This report will closely examine both FS-ISAC's recent predictions and the WEF Partnership against Cybercrime, specifically the WEF-PAC's efforts to position itself as the cybersecurity alliance of choice if and when such a catastrophic cyber attack cripples the current financial system.
Of particular interest is the call by both FS-ISAC and the WEF Partnership against Cybercrime to specifically target cryptocurrencies, particularly those that favor transactional anonymity, as well as the infrastructure on which those cryptocurrencies run. Though framed as a way to combat "cybercrime", it is obvious that cryptocurrencies are to be unwanted competitors for the soon-to-be-launched central bank digital currencies.
In addition, as this report will show, there is a related push by WEF partners to "tackle cybercrime" that seeks to end privacy and the potential for anonymity on the internet in general, by linking government-issued IDs to internet access. Such a policy would allow governments to surveil every piece of online content accessed as well as every post or comment authored by each citizen, supposedly to ensure that no citizen can engage in "criminal" activity online.
Notably, the WEF Partnership against Cybercrime employs a very broad definition of what constitutes a "cybercriminal" as they apply this label readily to those who post or host content deemed to be "disinformation" that represents a threat to "democratic" governments. The WEF's interest in criminalizing and censoring online content has been made evident by its recent creation of a new Global Coalition for Digital Safety to facilitate the increased regulation of online speech by both the public and private sectors.
FS-ISAC, its influence and its doomsday "predictions" for 2021
FS-ISAC officially exists to "help ensure the resilience and continuity of the global financial services infrastructure and individual firms against acts that could significantly impact the sector's ability to provide services critical to the orderly function of the global economy." In other words, FS-ISAC allows the private financial services industry to decide on and coordinate sector-wide responses regarding how financial services are provided during and after a given crisis, including a cyber attack. It was tellingly created in 1999, the same year that the Glass-Steagall Act, which regulated banks after the onset of the Great Depression, was repealed.
Though FS-ISAC's members are not publicly listed on the group's website, they do acknowledge that their membership includes some of the world's largest banks, Fintech companies, insurance firms and payment processors. On their board of directors, the companies and organizations represented include CitiGroup, Bank of America, Wells Fargo and Morgan Stanley, among others, strongly suggesting that FS-ISAC is largely a Wall Street-dominated entity. SWIFT, the society that manages inter-bank communication and dominates it globally, is also represented on FS-ISAC's board. Collectively, FS-ISAC members represent $35 trillion in assets under management in more than 70 countries.
FS-ISAC also has ties to the World Economic Forum due to the direct involvement of its then-CEO Steve Silberstein in the WEF-Carnegie initiative and FS-ISAC's participation in the initiative's "stakeholder engagements." There is also the fact that some prominent FS-ISAC members, like Bank of America and SWIFT, are also members of the WEF's Centre for Cybersecurity, which houses the WEF Partnership against Cybercrime project.
At the individual level, the founding director of FS-ISAC, Charles Blauner, is now an agenda contributor to the WEF who previously held top posts at JP Morgan, Deutsche Bank and CitiGroup. He currently is a partner and CISO-in-residence of Team8, a controversial start-up incubator that operates as a front for Israeli military intelligence in tech-related ventures that is part of the WEF Partnership against Cybersecurity. Team8's CEO and co-founder and the former commander of Israeli intelligence outfit Unit 8200, Nadav Zafrir, has contributed to WEF Centre for Cybersecurity policy documents and WEF panels on the "Great Reset".
In addition, current FS-ISAC board member Laura Deaner, CISO of Northwestern Mutual, served asthe co-chair for the WEF's Global Futures Council on Cybersecurity. Teresa Walsh, the current global head of intelligence for FS-ISAC, will be a speaker at the WEF's Cyber Polygon 2021 regarding how to develop an international response to ransomware attacks. Walsh previously worked as an intelligence analyst for Citibank, JP Morgan Chase and the US Navy.
The FS-ISAC's recent report is worth looking at in detail for several reasons, with the main one being the sheer power and influence that its members, both known and unknown, hold over the current fiat-based financial system. The full report is exclusive to FS-ISAC members, but a "thematic summary" is publicly available.
The FS-ISAC's recent report on "Navigating Cyber" in 2021 is "based on the contributions of our members and the resulting trend analysis by FS-ISAC's Global Intelligence Office (GIO)" and includes several "predictions" for the current calendar year. The group's GIO, led by Teresa Walsh, soon-to-be speaker at Cyber Polygon 2021, also "coordinates with other cybersecurity organizations, companies and agencies around the world" in addition to its intelligence gathering from FS-ISAC members.
At the beginning of 2020, when the COVID-19 crisis resulted in an overt push towards digitization, FS-ISAC launched a "new secure chat and intelligence sharing platform" that "provided a new way for members to discuss threats and security trends." It is fair to assume that the private discussions on this platform directly informed this report. According to the recent FS-ISAC report, the main trends and threats discussed by its members through this service over the past year were "third party risks", such as the risk presented by major hacks of third party service providers, like the SolarWinds hack, and "geopolitical tensions."
The report contains several "predictions for 2021 and beyond." The first of these predictions is that adversarial nation-states will team up with "the cybercriminal underworld" in order to "obfuscate their activity and complication attribution." FS-ISAC does not provide evidence of this having happened, but supporting this claim makes it easier to blame state governments for the activities of cybercriminals when politically convenient without concrete evidence. This has happened on several occasions with recent high-profile hacks, most recently with SolarWinds. As noted in previous reporting, prominent companies that contract for the US government and military, like Microsoft, and intelligence-linked cybersecurity companies, are often the sole sources for such narratives in the past and, in those cases, do not provide evidence, instead qualifying such assertions as "likely" or probable." Even mainstream outlets reporting on FS-ISAC's "predictions" noted that "FS-ISAC did not point to specific examples of spies relying on such tradecraft in the past," openly suggesting that there is little factual basis to support this claim.
Other predictions focus on how third party service providers, such as SolarWinds and the more recently targeted Kaseya, will dominate, affecting potentially many thousands of companies across multiple sectors at once. However, the SolarWinds hack was not properly investigated, merely labeled by US intelligence as having "likely" ties to "Russian" state-linked actors despite no publicly available evidence to support that claim. Instead, the SolarWinds hack appears to have been related to its acquisition of an Israeli company funded by intelligence-linked firms, as discussed in this report from earlier this year. SolarWinds acquired the company, called Samanage, and integrated its software fully into its platform around the same time that the backdoor used to execute the hack was placed into the SolarWinds platform that was later compromised.
FS-ISAC also predicts that attacks will cross borders, continents, and verticals, with increasing speed. More specifically, it states that the cyber pandemic will begin with cyber criminals that "test attacks in one country and quickly scale up to multiple targets in other parts of the world." FS-ISAC argues that it is therefore "critical to have a global view on cyber threats facing the sector in order to prepare and defend against them." Since FS-ISAC made this prediction, cyber attacks and especially ransomware have been occurring throughout the world and targeting different sectors at a much more rapid pace than has ever been seen before. For instance, following the Colonial Pipeline hack in early May, Japan, New Zealand, and Ireland all experienced major cyber attacks, followed by the JBS hack on June 1. The hack of Kaseya, believed by some to be just as consequential and damaging as SolarWinds, took place about a month later on July 2, affecting thousands of companies around the world.
The final, and perhaps the most important, of these predictions is that "economic drivers towards cybercrime will increase." FS-ISAC claims that the current economic situation created by COVID-related lockdowns will "make cybercrime an ever more attractive alternative," noting immediately afterwards that "dramatic increases in cryptocurrency valuation may drive threat actors to conduct campaigns capitalising on this market, including extortion campaigns against financial institutions and their customers."
In other words, FS-ISAC views the increase in the value of cryptocurrency as a direct driver of cybercrime, implying that the value of cryptocurrency must be dealt with to reduce such criminal activities. However, the data does not fit these assertions as the use of cryptocurrency by cybercriminals is low and getting lower. For instance, one recent study found that only 0.34% of cryptocurrency transactions in 2020 were tied to criminal activity, down from 2% the year prior. Though the decrease may be due to a jump in cryptocurrency adoption, the overall percentage of crime-linked crypto transactions is incredibly low, a fact obviously known to FS-ISAC and its members.
However, cryptocurrency does present a threat to the plans by FS-ISAC members and its partners to begin producing digital currencies controlled either by approved private entities (like Russia's Sbercoin) or central banks themselves (like China's digital yuan). The success of that project depends on neutering the competition, which is likely why FS-ISAC subtitled its 2021 report as "the case for a global fincyber utility," with such a utility framed as necessary to defend the financial services industry against cyber threats.
The WEF's Partnership Against Cybercrime
Conveniently for FS-ISAC, there is already a project that hopes to soon become this very global fincyber utility – the WEF Partnership Against Cybercrime (WEF-PAC). Partners in WEF-PAC include some of the world's largest banks and financial institutions, such as Bank of America, Banco Santander, Sberbank, UBS, Credit Suisse and the World Bank, as well as major payment processors such as Mastercard and PayPal. Also very significant is the presence of all of the "Big Four" global accounting firms: Deloitte, Ernst & Young, KPMG and PricewaterhouseCoopers.
Think tanks/non-profits, including the Council of Europe, Third Way and the Carnegie Endowment for International Peace as well as the WEF itself, are also among its members as are several national government agencies, like the US Department of Justice, FBI and Secret Service, the UK's National Crime Agency and Israel's National Cyber Directorate. International and regional law enforcement agencies, such as INTERPOL and EUROPOL, both of which are repeat participants in the WEF's Cyber Polygon, are also involved. Silicon Valley is also well represented with the presence of Amazon, Microsoft, and Cisco, all three of which are also major US military and intelligence contractors. Cybersecurity companies founded by alumni and former commanders of Israeli intelligence services, such as Palo Alto Networks, Team8 and Check Point, are also prominent members.
The Israeli intelligence angle is especially important when examining WEF-PAC, as one of its architects and the WEF's current Head of Strategy for Cybersecurity is Tal Goldstein, though his biography on the WEF website seems to claim that he is Head of Strategy for the WEF as a whole. Goldstein is a veteran of Israeli military intelligence, having been recruited through Israel's Talpiot program, which feeds high IQ teenagers in Israel into the upper echelons of elite Israeli military intelligence units with a focus on technology. It is sometimes referred to as the IDF's "MENSA" and was originally created by notorious Israeli spymaster Rafi Eitan. Eitan is best known as Jonathan Pollard's handler and the mastermind behind the PROMIS software scandal, the most infamous Israeli intelligence operation conducted against Israel's supposed "ally", the United States.
Due to its focus on technological ability, many Talpiot recruits subsequently serve in Israel's Unit 8200, the signals intelligence unit of Israeli military intelligence that is often described as equivalent to the US' NSA or the UK's GCHQ, before moving into the private tech sector, including major Silicon Valley companies. Other Talpiot-Unit 8200 figures of note are one of the co-founders of Check Point, Marius Nacht, and Assaf Rappaport, who designed major aspects of Microsoft's cloud services and later managed that division. Rappaport later came to manage much of Microsoft's research and development until his abrupt departure early last year.
In addition to his past as a Talpiot recruit and 8 years in Israeli military intelligence, the WEF's Tal Goldstein had played a key role in establishing Israel's National Cyber Bureau, now part of Israel's National Cyber Directorate, now a WEF-PAC partner. The National Cyber Bureau was established in 2013 with the explicit purpose "to build and maintain the State of Israel's national strength as an international leader in the field" of cybersecurity. According to Goldstein's WEF biography, Goldstein led the formation of Israel's entire national cybersecurity strategy with a focus on technology, international cooperation, and economic growth.
Goldstein was thus also one of the key architects of the Israeli cybersecurity policy shift which took place in 2012, whereby intelligence operations formerly conducted "in house" by Mossad, Unit 8200 and other Israeli intelligence agencies would instead be conducted through private companies that act as fronts for those intelligence agencies. One admitted example of such a front company is Black Cube, which was created by the Mossad to act explicitly as its "private sector" branch. In 2019, Israeli officials involved in drafting and executing that policy openly yet anonymously admitted to the policy's existence in Israeli media reports. One of the supposed goals of the policy was to prevent countries like the US from ever boycotting Israel in any meaningful way for violations of human rights and international law by seeding prominent multinational tech companies, such as those based in Silicon Valley, with Israeli intelligence front companies. This effort was directly facilitated by American billionaire Paul Singer, who set up Start Up Nation Central with Benjamin Netanyahu's main economic adviser and a top AIPAC official in 2012 to facilitate the incorporation of Israeli start-ups into American companies.
Goldstein's selection by the WEF as head of strategy for its cybersecurity efforts suggests that Israeli intelligence agencies, as well as Israeli military agencies focused on cybersecurity, will likely play an outsized role in WEF-PAC's efforts, particularly its ambition to create a new global governance structure for the internet. In addition, Goldstein's past in developing a policy whereby private companies acted as conduits for intelligence operations is of obvious concern given the WEF's interest in simulating and promoting an imminent "cyber pandemic" in the wake of the COVID crisis. Given that the WEF had simulated a scenario much like COVID prior to its onset through Event 201, having someone like Goldstein as the WEF's head of strategy for all things cyber ahead of an alleged "cyber pandemic" is cause for concern.
A Global Threat to Justify a Global "Solution"
Last November, around the same time the WEF-Carnegie report was released, the WEF-PAC produced its own "insight report" aimed at "shaping the future of cybersecurity and digital trust." Chiefly written by the WEF's Tal Goldstein alongside executives from Microsoft, the Cyber Threat Alliance, and Fortinet, the report offers "a first step towards establishing a global architecture for cooperation" as part of a global "paradigm shift" in how cybercrime is addressed.
The foreword was authored by Jürgen Stock, the Secretary-General of INTERPOL, who had participated in last year's Cyber Polygon exercise and will also participate in this year's Cyber Polygon as well. Stock claims in the report that "a public-private partnership against cybercrime is the only way to gain an edge over cybercriminals" (emphasis added). Not unlike the WEF-Carnegie report, Stock asserts that only by ensuring that large corporations work hand in glove with law enforcement agencies "can we effectively respond to the cybercrime threat."
The report first seeks to define the threat and focuses specifically on the alleged connection between cryptocurrencies, privacy enhancing technology, and cybercrime. It asserts that "cybercriminals abuse encryption, cryptocurrencies, anonymity services and other technologies", even though their use is hardly exclusive to criminals. The report then states that, in addition to financially motivated cybercriminals, cybercriminals also include those who use those technologies to "uphold terrorism" and "spread disinformation to destabilize governments and democracies".
While the majority of the report's discussion on the cybercrime threat focuses on ransomware, the WEF-PAC's inclusion of "disinformation" highlights the fact that the WEF and their partners view cybercriminals through a much broader lens. This, of course, also means that the methods to combat cybercrime contained within the report could be used to target those who "spread disinformation", not just ransomware and related attacks, meaning that such "disinformation" spreaders could see their use of cryptocurrency, encryption, etc. restricted by the rules and regulations WEF-PAC seeks to promote. However, the report promotes the use of privacy-enhancing technologies for WEF-PAC members, a clear double standard that reveals that this group sees privacy as something for the powerful and not for the general public.
This broad definition of "cybercriminal" conveniently dovetails with the Biden administration's recent "domestic terror" strategy, which similarly has a very broad definition of who is a "domestic terrorist." The Biden administration's strategy is also not exclusive to the US, but a multinational framework that is poised to be used to censor and criminalize critics of the WEF stakeholder capitalism model as well as those deemed to hold "anti-government" and "anti-authority" viewpoints.
The WEF-PAC report, which was published several months before the US strategy, has other parallels with the new Biden administration policy, such as its call to crack down on the use of anonymity software by those deemed "cybercriminals" and calling for "international information sharing and cross-border operational cooperation," even if that cooperation is "not always aligned with existing legislative and operational frameworks." In addition, the Biden administration's strategy concludes by noting that it is part of a broader US government effort to "restore faith" in public institutions. Similarly, the WEF-PAC report frames combatting all types of activities they define as cybercrime necessary to improving "digital trust", the lack of which is "greatly undermining the benefits of cyberspace and hindering international cyber stability efforts."
In discussing "solutions", the WEF-PAC calls for the global targeting of "infrastructures and assets" deemed to facilitate cybercrime, including those which enable ransomware "revenue streams", i.e. privacy-minded cryptocurrencies, and enable "the promotion of illegal sites and the hosting of criminal content." In another section, it discusses seizing websites of "cybercriminals" as an attractive possibility. Given that this document includes online "disinformation" as cybercrime, this could potentially see independent media websites and the infrastructure that allows them to operate (i.e. video sharing platforms that do not censor, etc.) emerge as targets.
The report continues, stating that "in order to reduce the global impact of cybercrime and to systematically restrain cybercriminals, cybercrime must be confronted at its source by raising the cost of conducting cybercrimes, cutting the activities' profitability and deterring criminals by increasing the direct risk they face." It then argues, unsurprisingly, that because the cybercrime threat is global in scope, it's "solution must also be a globally coordinated effort" and says the main way to achieve this involves "harnessing the private sector to work side by side with law enforcement officials." This is very similar to the conclusions of the WEF-Carnegie report, released around the same time as the WEF-PAC report, which called for private banks to work alongside law enforcement and intelligence agencies as well as their regulators to "protect" the global financial system from cybercriminals.
The Framework for a Global Cyber Utility
This global coordination, per the WEF-PAC, should be based around a new global system uniting law enforcement agencies from around the world with cybersecurity companies, large corporations such as banks, and other "stakeholders."
The stakeholders that will make up this new entity, the structure of which will be discussed shortly, is based around 6 founding principles, several of which are significant. For example, the first principle is to "embrace a shared narrative for collective action against cybercrime." Per the report, this principle involves the stakeholders comprising this organization having "joint ownership of a shared narrative and objective for the greater good of reducing cybercrime across all industries and globally." The second principle involves the stakeholders basing their cooperation on "long-term strategic alignment." The fifth principle involves "ensuring value for participating in the cooperation", with such that "value" or benefit being "aligned with the public and private sectors' strategic interests." In other words, the stakeholders of this global cyber utility will be united in their commitment to a common, public-facing "narrative" that serves their organizations' "strategic interests" over the long term. The decision to emphasize the term "shared narrative" is important as a narrative is merely a story that does not necessarily need to reflect the truth of the situation, thus suggesting that stakeholders merely be consistent in their public statements so they all fit the agreed upon narrative.
Many organizations that are related to or are formally part of WEF-PAC are deeply invested in Central Bank Digital Currencies (CBDCs) as well as efforts to digitalize and thus more easily control nearly every sector of the global economy and to regulate the internet. Therefore, it is reasonable to conclude that many of these groups may look to justify regulations and other measures that will advance these agendas in which they have long-term "strategic interests" through the promotion of a "shared narrative" that is deemed most palatable to the general public, but not necessarily based in fact. Business is business, after all.
The WEF-PAC report concludes with its three-tier model for "a global architecture for public-private cooperation against cybercrime." The top level of this system is referred to as the "global partnership", which will build on the existing WEF-PAC and will "bring together international stakeholders to provide an overarching narrative and commitment to cooperate; foster interaction within a global network of entities that drive efforts to fight cybercrime; and facilitate strategic dialogues and processes aiming to support cooperation and overcome barriers in the long term."
Elsewhere in the report it notes that chief among these "barriers" are existing pieces of legislation in many countries that prohibit law enforcement agencies and government regulators from essentially fusing their operations with private sector entities, particularly those they are meant to either oversee or prosecute for wrongdoing. In addition, the report states that this "global partnership" would focus on fostering "a shared narrative to increase commitment and affiliation", amplifying "operational cooperation" between the public and private sectors and improving "stakeholders' understanding of respective interests, needs, goals, priorities and constraints."
The second level of this system is called "permanent nodes" in the report. These are defined as "a global network of existing organizations that strive to facilitate public-private cooperation over time." The main candidates to occupy the role of "permanent nodes" are "non-profit organizations that are already spurring cooperation between private companies and law enforcement agencies," specifically the Cyber Threat Alliance and the Global Cyber Alliance. Both are discussed in detail in the next section. Other potential "permanent nodes" mentioned in the report are INTERPOL, EURPOL and, of course, FS-ISAC. While the top level "global partnership" represents the "strategic level" of the organization, the "permanent node" level represents the "coordination level" as the nodes would supply necessary infrastructure, operational rules, and management, as well as "strategic dialogue" among member organizations.
The permanent nodes would directly enable the third level of the organization, which are referred to as "Threat Focus Cells" and are defined as representing the organization's "operational level." The WEF-PAC defines these cells as "temporary trust groups consisting of both public- and private-sector organizations and they would focus on discreet cybercrime targets or issues." Per the report, each cell "would be led jointly by a private-sector participant, a law enforcement participant and a designated representative" of the permanent node that is sponsoring the cell.
Ideally, it states that cells should have between 10 to 15 participants and that "private-sector participants would typically represent organizations that can act to enhance cybersecurity on behalf of large constituencies, that have unique access to relevant cybersecurity information and threat intelligence, or that can contribute on an ecosystem-wide basis." Thus, only massive corporations need apply. In addition, it states that law enforcement members of threat cells should "represent national-level agencies" or hail from "network defence or sector-specific agencies" at the national, regional or international level. Cell activities would range from "scouting a new threat" to "an infrastructure takedown" to "arrests."
The WEF-PAC concludes by stating that "in the coming months, the Partnership against Cybercrime Working Group will continue to prepare the implementation of these concepts and widen the scope of the initiative's efforts", including by inviting "leading companies and law enforcement agencies" to pledge their commitment to the WEF-PAC's efforts. It then states that "the suggested architecture could eventually evolve into a newly envisioned, independent Alliance to Combat Global Cybercrime." "In the interim," it continues, "the World Economic Forum and key stakeholders will work together to promote the desired processes and assess the validity of the concept."
Meet the "Nodes"
Among the organizations that the WEF-PAC highlights as shoo-in candidates for "permanent nodes" in their proposal for a global cyber utility, there are two that stand out and are worth examining in detail. They are the Cyber Threat Alliance (CTA) and the Global Cyber Alliance (GCA), both of which are formal members of the WEF-PAC.
The Cyber Threat Alliance (CTA) was initially founded by the companies Fortinet and Palo Alto Networks in May 2014, before McAfee and Symantec joined CTA as co-founders that September. Today, Fortinet and Palo Alto Networks are charter members alongside Check Point and Cisco, while Symantec and McAfee are affiliate members alongside Verizon, Sophos and Avast, among several others. The mission of CTA is to allow for information sharing among its many partners, members, and affiliates in order to "allow the sharing of threat intelligence to better protect their customers against cyberattacks and to make the defense ecosystem more effective," according to CTA's current chief executive. CTA, per their website, also focuses on "advocacy" aimed at informing policy initiatives of governments around the world.
CTA is directly partnered with FS-ISAC and the WEF-PAC as well as the hawkish, US-based think tank the Aspen Institute, which is heavily funded by the Bill and Melinda Gates Foundation and the Carnegie Corporation. Other partners include: MITRE Engenuity, the "tech foundation for public good" of the secretive US intelligence and military contractor MITRE; the Cyber Peace Institute, a think tank seeking "peace and justice in cyberspace" that is largely funded by Microsoft and Mastercard (both of which are WEF partners and key players in ID2020); the Cybersecurity Coalition, whose members include Palo Alto Networks, Israeli intelligence front company Cybereason, intelligence and military operative Amit Yoran's Tenable, Intel, AT&T, Google, McAfee, Microsoft, Avast and Cisco, among others; the Cybercrime Support Network, a non-profit funded by AT&T, Verizon, Google, Cisco, Comcast, Google and Microsoft, among others; and the Global Cyber Alliance, to be discussed shortly. Another key partner is the Institute for Security and Technology (IST), which has numerous ties to the US military, particularly DARPA, and the US National Security State, including the CIA's In-Q-Tel. The CEO of the Cyber Peace Institute, Stéphane Duguin, was a participant in Cyber Polygon 2020, and the CEO of the Cybercrime Support Network, Kristin Judge, contributed to the WEF-PAC report. Some of the CTA's partners are listed in the WEF-PAC report as other potential "permanent nodes."
The CTA is led by Michael Daniel, who co-wrote the WEF-PAC report with Tal Goldstein. Daniel, immediately prior to joining CTA as its top executive in early 2017, was a Special Assistant to former President Obama and the Cybersecurity coordinator of Obama's National Security Council. In that capacity, Daniel developed the foundations for the US government's current national cybersecurity strategy, which includes partnerships with the private sector, NGOs and foreign governments. Daniel has stated that some of his cybersecurity views at CTA are drawn "in part on the wisdom of Henry Kissinger" and he has been an agenda contributor to the WEF since his time in the Obama administration. Daniel is one of Cyber Polygon 2021's experts and will be speaking alongside Teresa Walsh of FS-ISAC and Craig Jones of INTERPOL on how to develop an international response to ransomware attacks.
The fact that CTA was founded by Fortinet and Palo Alto Networks is notable as both companies are intimately related. Fortinet's founder Ken Xie, who sits on CTA's board and is a founding member and advisor to the WEF's Centre for Cybersecurity, previously founded and then ran NetScreen Technologies, where Palo Alto Network's founder, Nir Zuk, worked after his earlier company OneSecure was acquired by NetScreen in 2002. Zuk is an alumni of Israeli intelligence's Unit 8200and was recruited directly out of that unit in 1994 by Check Point, a CTA charter member, WEF-PAC member and tech company founded by Unit 8200 alumni. Zuk has been open about maintaining close ties to the Israeli government while operating the California-based Palo Alto Networks. Fortinet, for its part, is known for hiring former US intelligence officials, including former top NSA officials. Fortinet is a US government and US military contractor and came under scrutiny in 2016 after a whistleblower filed suit against the company for illegally selling the US military technological products that had been disguised in order to appear as American-made, but were actually made in China. Fortinet's Derek Manky is one of the co-authors of the WEF-PAC report.
Check Point's co-founder and current CEO, Gil Shwed, currently sits on CTA's board of directors and is also a WEF "Global Leader for Tomorrow", in addition to his longstanding ties to the Israeli National Security State and his past work for Unit 8200. Another Check Point top executive, Dorit Dor, is a member of the WEF Centre for Cybersecurity and a speaker at Cyber Polygon 2021, where she will speak on protecting supply chains. Gil Shwed, over the past few weeks, has been making numerous appearances on US cable television news to warn that a "cyber pandemic" is imminent. In addition to those appearances, Shwed produced a video on June 23rd asking "Is a Cyber Pandemic Coming?", in which Shwed answers with a resounding yes. The term "cyber pandemic" first emerged on the scene last year during WEF chairman Klaus Schwab's opening speech at the first WEF Cyber Polygon simulation and it is notable that the WEF-connected Shwed uses the same terminology. Schwab also stated in that speech that the comprehensive cyber attacks that would comprise this "cyber pandemic" would make the COVID-19 crisis appear to be "a small disturbance in comparison."
In addition to CTA, another international alliance named by the WEF-PAC as a "permanent node" candidate is the Global Cyber Alliance (GCA). The GCA was reportedly the idea of Manhattan District Attorney Cyrus Vance Jr. who "knew that there had to be a better way to confront the cybercrime epidemic" back in 2015. GCA was born through discussions Vance held with William Pelgrin, former President and CEO of the Center for Internet Security (CIS) and one of New York Governor Andrew Cuomo's top cyber advisors. Pelgrin and Vance later approached Adrian Leppard, the then- police commissioner of the City of London, the controversial financial center of the UK. Unsurprisingly, CityUK, the City of London's main financial lobby group, is a member of the GCA.
If one is familiar with Cyrus Vance's time as Manhattan DA, his interest in meaningfully pursuing crime, particularly if committed by the wealthy and powerful, is laughable. Vance infamously dropped cases against and/or declined to prosecute powerful New York figures, including Donald Trump's children and Harvey Weinstein, subsequently receiving massive donations to his re-election campaigns from Trump family and Weinstein lawyers. His office also once lobbied a New York court on behalf of intelligence-linked pedophile Jeffrey Epstein, who was seeking at the time to have his registered sex offender status downgraded. Vance's office later U-turned in regards to Weinstein and Epstein after more and more accusers came forward and after considerable press attention was paid to their misdeeds. Vance also came under scrutiny after dropping charges against former head of the International Monetary Fund (IMF), Dominique Strauss-Kahn, for the sexual assault of a hotel maid.
Vance used $25 million in criminal asset forfeiture funds to create GCA, in addition to funding from Pelgrin's CIS and the Leppard-run City of London police. Its official yet opaque purpose is "to reduce cyber risk" on a global scale in order to create "a secure, trustworthy internet." Their means of accomplishing this purpose is equally vague as they claim to "approach this challenge by building partnerships and creating a global community that stands strong together." For all intents and purposes, GCA is a massive organization whose members seek to create a more regulated, less anonymous internet.
The role of the Center for Internet Security (CIS) in the GCA is highly significant, as CIS is the non-profit that manages key bodies involved in the maintenance of critical US infrastructure, including for US state and local governments and for federal, state and local elections. CIS, which is also partnered with CTA, also works closely with the main groups responsible for protecting the US power grid and water supply systems and is also directly partnered with the Department of Homeland Security (DHS). Its board of directors, in addition to William Pelgrin, includes former high-ranking military and intelligence operatives (i.e. the aforementioned Amit Yoran), former top officials at the DHS and the National Security Agency (NSA) and one of the main architects of US cyber policy under the administrations of both George W. Bush and Barack Obama. CIS was created through private meetings between "a small group of business and government leaders" who were members of the Cosmos Club, the "private social club" of the US political and scientific elite whose members have included three presidents, a dozen Supreme Court justices and numerous Nobel Prize winners.
GCA's main funders are the founders listed above as well as the William and Flora Hewlett Foundation, the foundation of the co-founder of Hewlett-Packard (HP), a tech giant with deep ties to US intelligence; Craig Newmark Philanthropies, the "philanthropic" arm of the Craigslist founder's influence empire; and Bloomberg, the media outlet owned by billionaire and former Mayor of New York Mike Bloomberg. GCA's premium partners, which also fund GCA and secure a seat on GCA's Strategic Advisory Committee, include Facebook, Mastercard, Microsoft, Intel, and PayPal as well as C. Hoare & Co., the UK's oldest privately owned bank and the fifth oldest bank in the world. Other significant premium partners include the Public Interest Registry, which manages the .org domain for websites, and ICANN (the Internet Corporation for Assigned Names and Numbers), that manages much of the Internet's global Domain Name System (DNS). Those two organizations together represent a significant portion of website domain name management globally. Notably, the founding chairwoman of ICANN was Esther Dyson, whose connections to Jeffrey Epstein and the Edge Foundation were discussed in a recent Unlimited Hangout investigation.
In terms of partners, GCA is much larger than CTA and other such alliances, most of which are themselves partners of GCA. Indeed, nearly every partner of CTA, including the CTA itself are part of the GCA as is CTA co-founder Palo Alto Networks. GCA's partners include several international law enforcement agencies including: the National Police, National Gendarmerie and Ministry of Justice of France, the Ministry of Justice of Lagos, the Royal Canadian Mounted Police, the UK Met Police, and the US Secret Service. The state governments of Michigan and New York are also partners. Several institutions and companies deeply tied to the US National Security State, such as Michael Chertoff's the Chertoff Group, the National Security Institute, and MITRE, are part of GCA as are some of the most controversial and intelligence-connected cybersecurity companies, such as Crowdstrike and Sepio Systems, another Unit 8200 alumni-founded company whose chairman of the board is former Mossad director Tamir Pardo. The Israeli intelligence-linked initiative CyberNYC is also a member. Major telecommunication companies like Verizon and Virgin are represented alongside some of the world's largest banks, including Bank of America and Barclays, as well as FS-ISAC and the UK's "most powerful financial lobby", the CityUK.
Also crucial is the presence of several media organizations as partners, chief among them Bloomberg. Aside from Bloomberg and Craig Newmark Philanthropies (which funds several mainstream news outlets and "anti-fake news" initiatives), media outlets and organizations partnered with GCA include Free Press Unlimited (funded by George Soros' Open Society Foundations, the European Union, and the US, Dutch, Belgian and UK governments), the Institute for Nonprofit News (funded by Craig Newmark, Pierre Omidyar's Omidyar Network and George Soros' Open Society Foundations, among others), and Report for America (funded by Craig Newmark Philanthropies, Facebook, Google and Bloomberg). PEN America, the well-known non-profit and literary society focused on press freedom, is also a member. PEN has become much more closely aligned with US government policy and particularly the Democratic Party in recent years, likely owing to its current CEO being Suzanne Nossel, a former deputy Assistant Secretary of State for International Organizations at the Hillary Clinton-run State Department. The many other members of GCA can all be found here.
The End of Anonymity
The considerable involvement of some of the most powerful corporations in the world from some of the most critical sectors that underpin the current economy, as well as non-profits that manage key internet, government and utility infrastructure in these organizations that comprise WEF-PAC is highly significant and also concerning for more than a few reasons. Indeed, if all were to follow the call to form a "shared narrative", whether it is true or not, in pursuit of long-term "strategic interests", which the WEF and many of its partners directly relate to the rapid implementation of the 4thIndustrial Revolution via the "Great Reset", the WEF-PAC global cyber utility could emerge sooner rather than later.
As evidenced by the architecture put forth by WEF-PAC, the power that organization would have over the public and private sectors is considerable. Such an organization, once established, could usher in long-standing efforts to both require a digital ID to access and use the internet as well as eliminate the ability to conduct anonymous financial transactions. Both policies would advance the overarching goal of both the WEF and many corporations and governments to usher in a new age of unprecedented surveillance of ordinary citizens.
The effort to eliminate anonymous transactions in digital currency has become very overt in some countries in recent weeks, particularly in the US. For instance, Anne Neuberger, current Deputy National Security Adviser who has deep ties to the US-Israel lobby, stated on June 29 that the Biden administration was considering obtaining more "visibility" into ransomware groups' activities, particularly anonymous cryptocurrency transactions. Such efforts could easily cross the line into state surveillance of any and all Americans' online crypto transactions, especially given the US government's history of habitually engaging in surveillance overreach in the post-9/11 era. One specific possibility mentioned by Neuberger was to prohibit companies from keeping crypto payments of concern secret, suggesting possible, imminent regulation of cryptocurrency exchanges. Current efforts, per Neuberger, also include an effort to build "an international coalition" against ransomware, which will likely tie into WEF-PAC given that the FBI, DOJ and US Secret Service are already members.
Neuberger also stated that the recent public-private partnership that took down the Trickbot botnet "should be the kind of operation used to tackle ransomware gangs in the future." However, that effort, led by WEF partner Microsoft, preemptively took down a network of computers "out of fear that hackers could deploy [that network] to launch ransomware attacks to inhibit election-supporting IT systems" ahead of the US election. Using Trickbot as the model for future ransomware operations means opening the door to companies like Microsoft taking preemptive action against infrastructure used by people that the government and private sector "fear" may engage in "cybercrime" at some point in the future.
Notably, on the same day as Neuberger's statements, Congressional representative Bill Foster (D-IL) told Axios that "there's significant sentiment in Congress that if you're participating in an anonymous crypto transaction that you are a de facto participant in a criminal conspiracy." Coming from Rep. Foster, this is quite significant as he is a member of the Financial Services Committee, the Blockchain Caucus and a recently formed Congressional working group on cryptocurrency. His decision to use the phrase "anonymous crypto transaction" as opposed to a transaction linked to ransomware or criminal activity is also significant, as it suggests that the possibility that complete anonymity is seen to be the target of coming efforts to regulate the crypto space by the US Congress. While Foster claims to oppose a "completely surveilled environment" for crypto, he qualifies that by stating that "you have to be able to unmask and potentially reverse those [crypto] transactions." However, if this becomes government policy, it will mean the only group allowed to have complete anonymity in online financial transactions will be the State and will open the door to the government's abuse of "unmasking", which the US government has done in numerous instances over the years through the systematic abuse of FISA warrants.
It is also important to mention that the US is hardly alone in its effort to wipe out online financial anonymity in the crypto world, as several governments that are supporting Central Bank Digital Currency (CBDC) projects, which includes the US, are either moving towards or have already cracked down on the crypto space. For example, soon after China introduced the "digital yuan", it cracked down on bitcoin miners and companies that provide services, including ads and marketing, to crypto-related entities. This had major implications for the crypto market and resulted in a considerable reduction in bitcoin's value, which it has yet to fully recover. It is reasonable to assume that other governments will work to aggressively regulate or even ban crypto markets following the introduction of their CBDC projects in order to force widespread adoption of the digital currency favored by the State. It is also worth highlighting the additional fact that, as China introduced the digital yuan, it also sought to crackdown on cash, stating that the anonymity offered by cash – much like anonymous crypto transactions – could also be used for "illicit activity."
However, there are some obvious holes in the WEF-PAC's narratives and justifications for its "solutions." For example, even if cryptocurrencies are banned or heavily regulated, it is unlikely that this will end cyber attacks, with hackers likely finding a new way to conduct operations that provide them with some sort of financial benefit. Cyber attacks and cybercrime precede the creation of crypto considerably and would continue even if crypto were somehow magically removed from the equation.
In addition, there has been speculation about the nature of the 3 big hacks that took place over the past year: SolarWinds, Colonial and JBS. In the case of SolarWinds, attribution of blame to "Russian hackers" came down to CIA-linked cybersecurity firm FireEye claiming that the "disciplined" methodology of the hackers could only possibly have been individuals tied to Russia's government and because FireEye's CEO received a postcard he "suspects" was Russian in origin. Left uninvestigated was the firm Samanage, which is linked to the same intelligence networks in which the WEF's current head of cyber strategy worked for years.
Regarding the Colonial pipeline hack, there is the fact that the original narrative was later proven false, as the pipeline itself remained functional, but services were halted due to the company's concerns about their ability to bill customers properly. In addition, the US Department of Justice managed to seize the vast majority of the bitcoin ransomware payment Colonial had made, suggesting that extreme regulation of the crypto market may not actually be necessary to deter cybercriminals or recuperate ransomware payments. Surely, WEF-PAC is aware of this because the US Department of Justice is one of its members.
With the JBS hack, there is the fact that the company, the world's largest meats processor, had partnered with the WEF just months before regarding the need to reduce meat consumption and had begun to heavily invest and acquire non-animal-based alternatives. Blackrock, a major WEF partner, is the 3rd largest shareholder in JBS. Notably, after the hack, the situation was quickly used to warn of upcoming, widespread meat shortages, even though the disruption of the hack paused operations for just one day. In addition, the JBS hack was supposedly executed by "Russian hackers" being given "safe haven" by Russia's government. However, JBS somehow has no problem partnering the WEF, which co-hosts Cyber Polygon alongside the cybersecurity subsidiary of Sberbank, which is majority owned by the same Russian government supposedly enabling JBS' hackers.
In addition to the effort to regulate crypto, there is also a push by WEF-partnered governments to end privacy and the potential for anonymity on the internet in general, by linking government-issued IDs to internet access. This would allow every piece of online content accessed to be surveilled, as well as every post or comment authored by each citizen, supposedly to ensure that no citizen can engage in "criminal" activity online. This policy is part of an older effort, particularly in the US, where creating a nationwide "Driver's License for the Internet" was proposed and then piloted by the Obama administration. The European Union made a similar effort to require government-issued IDs for social media access a few years later.
The UK also launched its Verify digital ID program around the same time, something which former UK Prime Minister and WEF associate Tony Blair has been pushing aggressively to have expanded into a compulsory requirement in recent months. Then, just last month, the EU implemented asweeping, new digital ID service that could easily be expanded to fit with the Union's past efforts to link such IDs to access to online services. As Unlimited Hangout noted earlier this year, the infrastructure for many of these digital IDs, as well as vaccine passports, have been set up so that they are also eventually linked to financial activity and potentially online activity as well.
Ultimately, what WEF-PAC represents is a global organization that aims to neuter anonymity online, whether for financial purposes or for browsing and other activities. It is a global effort combining powerful governments and corporations that seeks to usher in a new age of surveillance that makes such surveillance a requirement to participate in the online world or use online services. It is being sold to the public as the only way to stop a coming "pandemic" of cybercrime, a crisis taking place largely in murky parts of the internet that few understand or have any direct experience with. Having to rely on State intelligence agencies and intelligence-linked cybersecurity firms for attribution of these crimes, it has never been easier for corrupt actors in those agencies or their partners to either manufacture or manipulate a crisis that could upend online freedom as we have known it, something these very groups have sought to implement for years.
All of this should serve as a poignant reminder that, as much as our lives have become interconnected with the internet and online activity, the fight to protect human freedom, dignity and liberty against a predatory, global oligarchy is fundamentally one that must take place in the real world, not only online. May the coming "cyber war", whatever form it takes, remind many that online activism must be accompanied by real world actions and organizing.
Author:
Whitney Webb
Whitney Webb is a staff writer for The Last American Vagabond. She has previously written for Mintpress News, Ben Swann's Truth In Media. Her work has appeared on Global Research, the Ron Paul Institute and 21st Century Wire, among others. She currently lives with her family in southern Chile. https://www.thelastamericanvagabond.com/category/whitney-webb/
Related
===
===
MUST READ ALSO:
Global Vaccine Passports Have Arrived Courtesy of Google, EU UPDATE 29. June 2021: Vaccine passports: It's all over! UK Cabinet agrees it's time to 'live with Covid'... and you ...
... and credit cards, transit passes, and more. Under the guise of aiding the marginalized and protecting their civil liberties, despotic technocrats will be able to use digital IDs to control access ...
... legal process for addressing violations of European values. The EU Commission has stated that the Polish judiciary is under "the political control of the ruling majority. In the absence of judicial independence, ...
===
UPDATES:
Boycott Vaccine Mandates and Covid Passports
By William Hawes - 13. September 2021
Just as many predicted over a year ago, the rollout of the vaccine for Covid-19 and its implementation has introduced intense polarization and social segregation through the implementation of mandatory vaccination for employees and vaccine passports. Medical authoritarianism and the burgeoning biosecurity state are here, expanding in real time. In New York City, San Francisco, France, and Italy, vaccine passports are mandatory for entrance to nearly any indoor public venue: restaurants, bars, museums, cinemas, and more. Also, hundreds of corporations, colleges, federal and state agencies are mandating rushed emergency experimental injections with no long-term knowledge of side effects.
Yes, we're all well aware that the Pfizer vaccine just got full FDA approval. Did anyone think that it wouldn't? Did anyone in the media bother to ask if the forces of power, money, and technocratic medical tyrants would back down and not give full approval, considering how these forces have managed to shape reality and scare to death half of the population over a disease with a very low mortality rate? Regardless of your opinion of how severe the disease is, mandates and passports are incontrovertibly coercive, tyrannical measures. If the vaccines do not stop transmission, which the medical authorities have already admitted to varying degrees, then what is the point of these mandates and passports?
Furthermore, the vaccine passport will effectively be discriminatory since minorities are less likely to get the vaccines. African Americans especially have lower vaccination rates, for good reasons, the US medical establishment experimented on black populations throughout the Cold War and even beyond. It's not difficult to see the ramifications of bio-digital segregations. One does not need a PhD or medical degree; in fact, these "credentials" seem to blinker one's view in support of this new form of discrimination.
In the view of what we might term the technocracy, or perhaps the emerging biosecurity establishment, it is virtuous to separate the "clean" vaxxed from the supposedly disease-carrying, uneducated, lower-classes who won't take these experimental shots.
All of the power and money, all the "Science ™" snowballed into an unstoppable corporate/government momentum which shows no signs of letting up. All that propaganda, the deliberate lies about mask efficiency (they don't work) and vaccine holiness (they don't prevent transmission) they've been shoving down the public's throats for over a year and a half? Yeah, the nanny-state politico-medical tyrants are not going to give up this narrative without a fight. They are doubling down on the fear and quest for total obedience and control. It suits late-stage capitalism just fine if small and medium sized businesses go under and the excess labor supply of the unemployed are evicted and go hungry. They are extraneous to the monopoly cartels which run the "economy", which is run by giant tech corporations, the stock market, the military-industrial complex, and the FIRE sector, multinational conglomerates who operate with almost no competition in nearly every industry.
There is no way to fight back against these abuses of power through the court system. In my opinion, the most rational approach would be to boycott, in any way possible, the corporations and public institutions that are going along with vaccine mandates and passports. Part of this involves the vote with your dollars approach. Hurting the corporate lemmings and technocrat sociopaths in their wallets and lack of tax revenues are the only things they will understand.
If you were thinking of traveling to Europe, skip France and Italy. Guess what? If globally millions of tourists suddenly gave the middle finger to these two countries and vacationed elsewhere, the dent in lost revenue and GDP might actually have some effect on the political establishment. In France and Italy citizens are rightly fed up with protests every day against the passports, and many vaccinated people have burned their vaccine papers in solidarity.
Similarly, if people in the US abstained from traveling to and spending money in NYC and SF, every restaurant owner, museum board, theater, and small business would then put immediate pressure on city, state, and federal politicians to ban vaccine passports, hopefully for good. If millions of people refuse to shop and do business with companies that have mandatory vaccination requirements for their employees, it would also put immense pressure to relent.
Investors should also divest from corporations that insist on mandating vaccines for employees. It may, in fact, be legal for companies to do so, but it is frankly coercive and is a sort of crossing of the Rubicon, blurring one's private life and medical choices with public duties, to create a new type of "good citizen", a biopolitical subject serving capitalism with zero critical thinking skills.
For those in the workforce facing mandates, such as federal/state public employees and health care workers, if possible it is definitely worth considering if another career/job can be found. If enough teachers, nurses, etc., quit or go on strike against their employee mandates, pressure can be applied and the mandates could potentially be lifted.
It's worth pointing out that the goalposts continue to be changed from slowing the pace of transmission to eradicating the virus- from two weeks to flatten the curve (tacitly acknowledging that coronaviruses cannot really be stopped) to mandates for wide swaths of public and private work, as well as military and police presence on the streets of Australia, to name one of the most obvious police state measures. The goalposts are changing to determine our "good citizen" status. Before, one simply had to go along to get along, obey the laws, pay taxes, and keep one's head down; now, not only are we expected to do and say the right things, but to inject the right experimental drugs into our bodies.
My humble prediction is the goalposts are going to continue to move. The game is akin to the frogs boiling slowly in the pot; by consenting to our own freedom being curtailed and our own imprisonment, the establishment gets what it wants without having to crack down using excessive force and coercion. The innate desire to have access to public spaces, to go on vacation, will lead many people ignorant of the wider implications to accept these new dystopian measures. The horizon of getting "back to normal" will recede faster as new variants naturally emerge, as viruses tend to do, and this will continue to be used as a new scare tactic, even as death rates effectively returned to normal four months ago (May of 2021) in the US, and many other countries show no more excess deaths, or none outside normal yearly variations, as well in 2021.
The virus is now endemic, but the powers that be are going to insist upon using it as a weapon for total control over the population. We're through the looking-glass, we now have a form of "scientism" which is irrefutable no matter how unsettled the truth really is. Statistics such as death counts from Covid are unreliable, with doctors confessing to listing Covid-19 as the primary cause of death when it's not- dying "from Covid" is conflated as dying "with Covid". Deaths from the lockdowns are not seriously considered, even though many scientists are on record stating that the lockdowns led to a large chunk of the excess deaths.
Frankly, the near future looks pretty bleak for the US and the chances to have an open, honest dialogue about the seriousness of the pandemic, the capitalist world-system which stands to gain by using a 21st century tech-driven shock doctrine, and the police-state that will be built on the back of the panic caused by incessant propaganda. The fault lines are deepening and Democrats yammer to "trust the science" without any understanding themselves, and are willing to demonize anyone who doesn't get an experimental jab or wear two masks while alone in their car; while Republicans continue to frame the "reopen the economy" debate in terms of those supposedly wonderful job-creating corporations, all the while being willing to sell the average worker out for an extra buck or two. Both parties are more than willing to screw over the poor, minorities, and working classes; if either cared about their citizens' lives they wouldn't throw people out into the streets via the mass evictions that are already underway.
As imperial decline and rot deepen, and the domestic surveillance apparatus pulls its noose tighter against our necks, our best bet to resist these freedom-crushing decrees is to deploy citizen power, mass protests, and coordinated direct action against inhumane vaccine mandates and police-state vaccine passports.
Author:
William Hawes is a writer specializing in politics and environmental issues. He is author of the ebook Planetary Vision: Essays on Freedom and Empire. His articles have appeared at CounterPunch, Global Research, Countercurrents, Gods & Radicals, Dissident Voice, The Ecologist, and more. You can email him at . Read other articles by William, or visit William's website.
===
PROLOGUE: For the second time. We hope now the nonsense is over. But the key question remains: What will happen to the vaxx-passport providing contract the British government had already sealed with the company ENTRUST of the infamous Quandt family heir Susanne Klatten? 'Pacta sunt servanda' - and so something will still come down on the Brits, most likely it shall now be implemented by companies not the government. STOP IT REALLY!
England vaccine passport plans ditched, Sajid Javid says
By Marie Jackson - 13. September 2021
Plans to introduce vaccine passports for access into nightclubs and large events in England will not go ahead, the health secretary has said.
Sajid Javid told the BBC: "We shouldn't be doing things for the sake of it."
It was thought the plan, which came under criticism from venues and some MPs, would be introduced at the end of this month.
Just a week ago, the vaccines minister had defended the scheme as the "best way" to keep the night industry open.
No 10 stressed the plan - which had been set to be introduced at the end of this month - would be kept "in reserve" should it be needed over autumn or winter.
Under the scheme, people would have been required to show proof - whether of double vaccination, a negative Covid test or finishing self-isolating after a positive PCR test - in order to gain entry to clubs and other crowded events.
The Night Time Industries Association had said the plans could have crippled the industry and led to nightclubs facing discrimination cases.
The industry body welcomed Sunday's announcement, saying it hoped businesses could now plan with some certainty and start to rebuild the sector.
The Music Venue Trust, which aims to protect grassroots venues, also said it was glad vaccine passports would not be going ahead, describing them as "problematic".
There had been opposition from Tory MPs on the Covid Recovery Group as well as the Liberal Democrats, whose leader Ed Davey called vaccine passports "divisive, unworkable and expensive".
Speaking on The Andrew Marr Show, Mr Javid said: "We just shouldn't be doing things for the sake of it or because others are doing, and we should look at every possible intervention properly."
He said he had "never liked the idea of saying to people you must show your papers" to "do what is just an everyday activity".
"We've looked at it properly and, whilst we should keep it in reserve as a potential option, I'm pleased to say that we will not be going ahead with plans for vaccine passports," he added.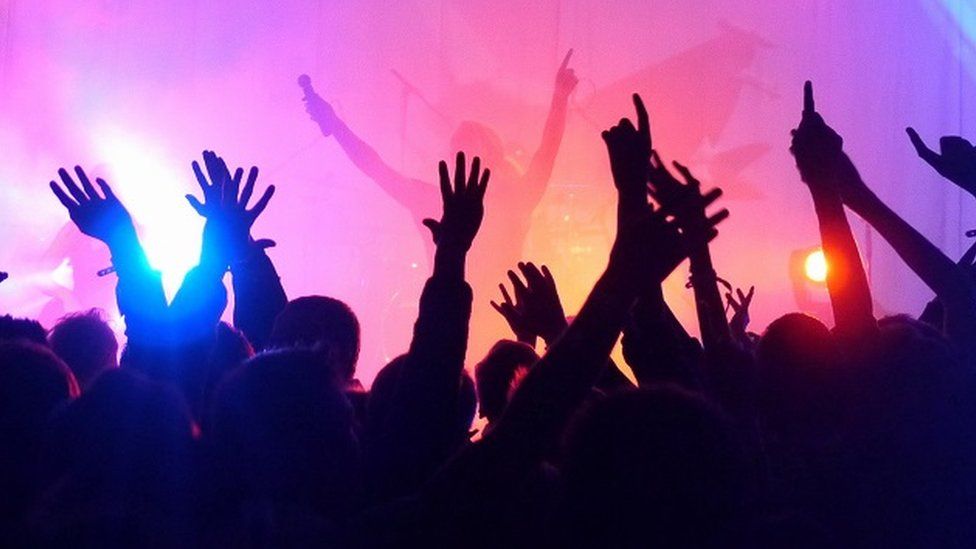 Mr Javid denied the government was "running scared" on the policy after criticism from its own backbenchers. He said the passports were not needed because of other things in the "wall of defence" including high vaccine uptake, testing, surveillance and new treatments
The move to scrap vaccine passports appears to be a sharp U-turn by the government.
On the same TV programme last week, Vaccines Minister Nadhim Zahawi said the end of September was the right time to start the vaccine passport scheme for sites with large crowds because all over-18s would have been offered two jabs by then and it was the "best way" to keep the night industry open.
In the interview, Mr Javid also said:
he wanted to "get rid" of PCR tests for travel and has asked for advice on the issue
he was "not anticipating" any more lockdowns, although it would be "irresponsible to take everything off the table"
if the UK's chief medical officers advised 12 to 15-year-olds should be vaccinated, "we can start within a week" and schools were already preparing for it. The UK's advisory body - the Joint Committee on Vaccination and Immunisation (JCVI) - has recommended against doing so except for children with particular health problems - but the final say is with the CMOs.
Scotland is taking a different approach to England - they will bring in a vaccine passport for over-18s for entry to nightclubs and many large events from October.
In Wales, ministers will decide next week whether to introduce the scheme. There are no current plans for a similar scheme in Northern Ireland.
On Sunday, the latest government figures showed there were 29,173 new cases of coronavirus in the UK and 56 further deaths, of people who had tested positive within the previous 28 days.


Analysis: A government under pressure
By Ione Wells, BBC political correspondent
The UK government had faced pressure from a number of its own Tory MPs, as well as from nightclubs and the events sector, to ditch plans for vaccine passports in England.
First, there was a hint they were pushing ahead. Last week, Vaccines Minister Nadhim Zahawi said they would be required in nightclubs and other indoor venues in England by the end of the month.
Then came the row-back. On Friday, Culture Secretary Oliver Dowden said they would "almost certainly" be necessary for nightclubs this autumn but said he'd prefer a more limited use of them.
By Sunday at 08:30 BST, the health secretary said on Sky News that the government hoped to avoid having them, and within the next hour told the BBC they will not be going ahead with plans.
Clearly there has been debate within government itself about their use but a decision has, for now, been made - even if the option will be kept in "reserve".
Labour's deputy leader Angela Rayner said the government's approach to Covid passports had been "shambolic from the start" and lacked any clarity from ministers about the purpose of the passports and how they would work.
Liberal Democrat home affairs spokesperson Alistair Carmichael accused the Conservatives of needlessly sowing confusion among businesses for months and called for them to scrap the "unnecessary and draconian Coronavirus Act altogether".
Some large venues such as football stadiums, live music venues and music festivals have already been asking people to prove their vaccination status to gain entry.
An Office for National Statistics survey, covering 25 August to 5 September, found about 1 in 10 adults across Great Britain reported that they had been asked to show proof of vaccination or a recent negative test to be allowed into a venue or event.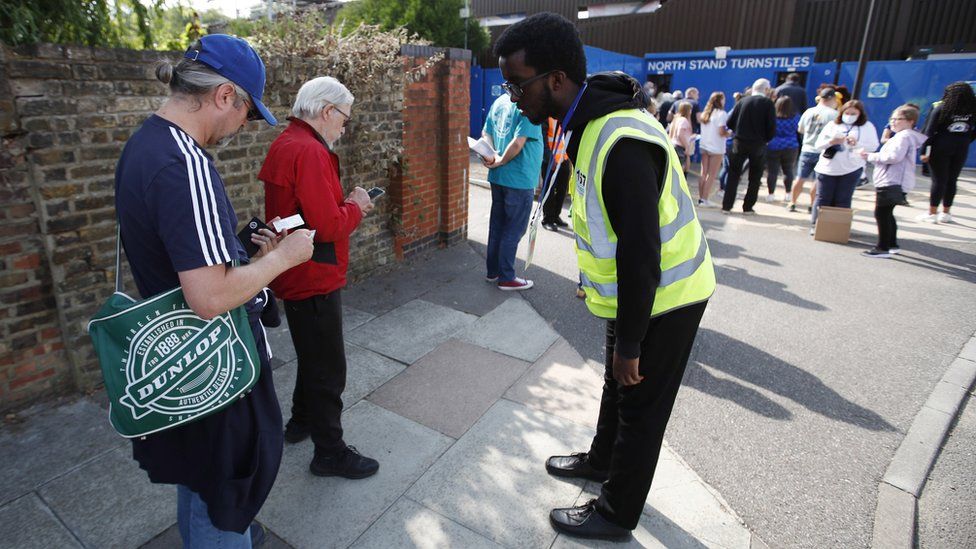 On Saturday, Manchester United introduced Covid spot-checks on match days at Old Trafford, with the club saying it expected proof of full vaccination to become mandatory in the Premier League from 1 October.
The Premier League said at the start of the 2021-22 season that fans would face random spot-checks of their Covid-19 status at grounds over the first few match days. Brighton, Chelsea and Tottenham have introduced mandatory checks for fans at their stadiums.
A series of key government announcements and decisions are expected in the coming days.
Boris Johnson is expected to outline plans for booster jabs soon. Mr Javid said that if the JCVI advised having a broad booster programme, he was "confident" it could start this month "as planned all along".
And on Tuesday, the prime minister will set out his Covid Winter Plan for England, likely to include contingency measures that would be implemented if the NHS was at risk of becoming overwhelmed.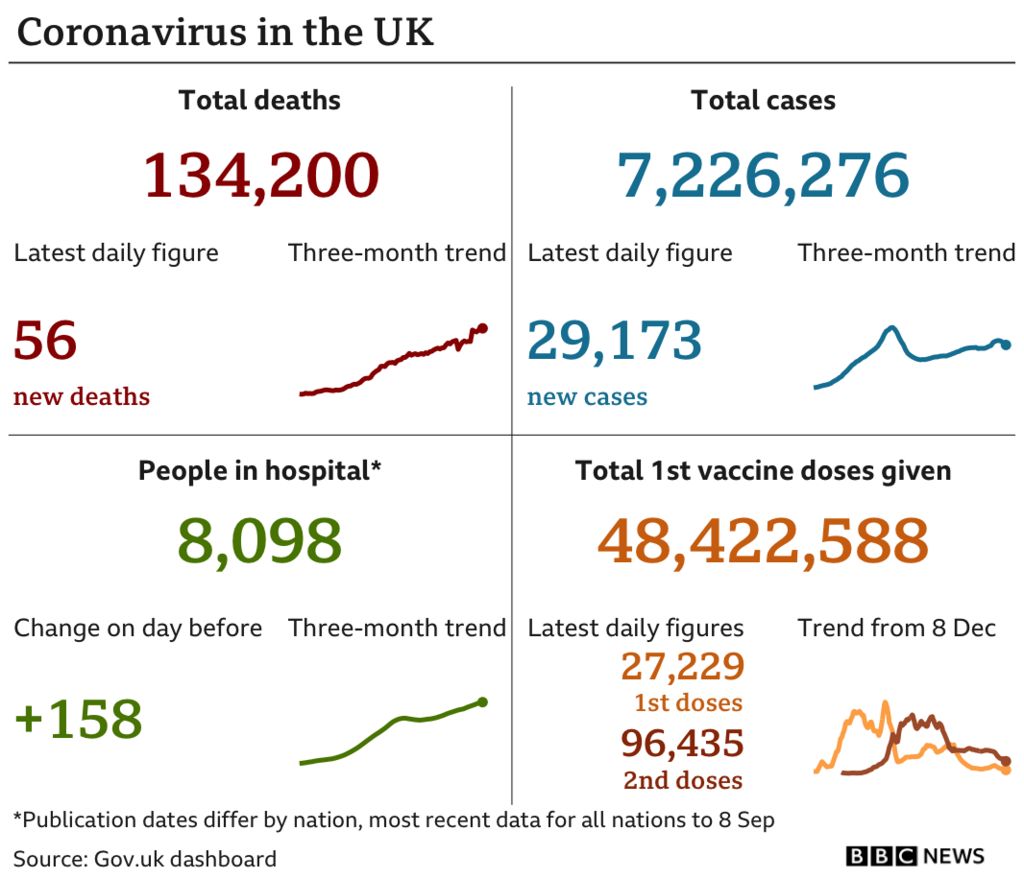 ===
ProtonMail Logged IP Address of French Activist; Should You Be Worried About Your Privacy?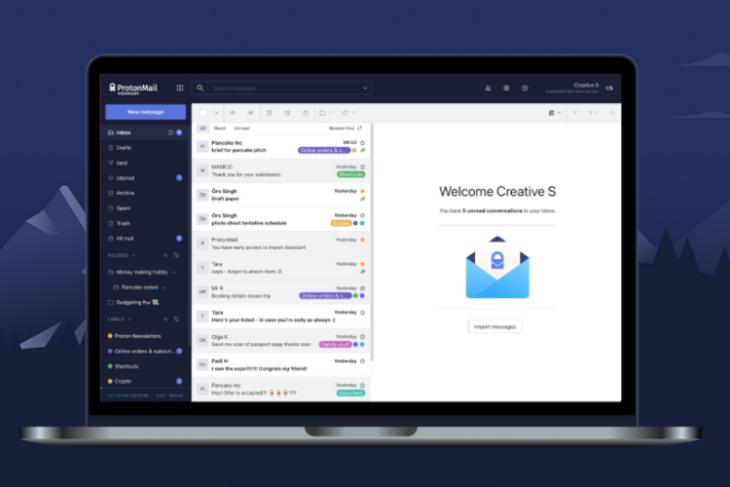 ProtonMail is usually in the news for its strong privacy features and how it serves as a privacy-friendly Gmail alternative. However, that's not the case this time around. The company is currently facing widespread criticism forlogging the IP address of a French activist and revealing it to law enforcement authorities. Disclosing this piece of information has led to the arrest of the activist. In this article, we will be discussing what exactly happened and why ProtonMail revealed the IP address of its user. Also, we will talk about whether you can still trust ProtonMail with your privacy and its alternatives.
ProtonMail Logged IP Address of French Activist: Everything You Need to Know
Why Did ProtonMail Log IP Address?
Before we get to the part about why ProtonMail logged the IP address, it's important to have some background info on the incident to understand the big picture. Over the past year, French climate activists have been taking over commercial apartments near Sainte-Marthe, France. As per the activists, this move is to fight against gentrification. For those unaware, gentrification is the process in which a neighborhood gets occupied by relatively wealthy people. It is followed by an influx of real estate investments, leading to an increase in the cost of living for an average person in the area.
The activists in question were part of Youth For Climate / Fridays For Future, a climate strike movement initiated by activist Greta Thunberg. According to Secours Rouge (French arm of International Red Aid), at least one of the Youth For Climate activists used ProtonMail for communications. ProtonMail typically doesn't share data with French authorities since it is based in Switzerland and abides by Swiss laws. However, the French police sought the assistance of the Swiss government via Europol in their investigation. This move led ProtonMail to log the IP address of its user after getting the legal request.
What Did the Authorities Demand and What Did ProtonMail Disclose?
As mentioned above, ProtonMail can't directly share data with foreign governments. In fact, doing so is illegal under Article 271 of the Swiss Criminal code. The police gained access to the IP address because Swiss authorities chose to cooperate with the French government. ProtonMail also points out how Swiss authorities will only approve requests that meet Swiss legal standards.
So, what else did ProtonMail disclose? Thanks to ProtonMail's encryption, the contents of the emails, including text, attachments, and media, are not accessible even with legal orders. In a blog post clarifying its stance, ProtonMail mentioned that it doesn't know the identity of its users with IP logging. "At no point were we aware that the targeted users were climate activists. We only know that the order for data from the Swiss government came through channels typically reserved for serious crimes," wrote the company.
Under Swiss law, ProtonMail should notify the user if a third party makes a request for their private data and if the data is for a criminal proceeding. However, there's a big catch/ loophole here. On its law enforcement page, ProtonMail highlights that the notification can be delayed in the following cases:
Where providing notice is temporarily prohibited by the Swiss legal process itself, by Swiss court order, or applicable Swiss law;
Where, based on information supplied by law enforcement, we, in our absolute discretion, believe that providing notice could create a risk of injury, death, or irreparable damage to an identifiable individual or group of individuals;
As a general rule though, targeted users will eventually be informed and afforded the opportunity to object to the data request, either by ProtonMail or by Swiss authorities.
This incident seems to fall under the first case, and that's why ProtonMail didn't notify the user. "Some orders are final and cannot be appealed, that's just how the legal system works, not everything can be appealed. The user wasn't notified for the same reason that you don't notify a suspect before arresting them," says ProtonMail founder Andy Yen.
According to a copy of the police report circulating on Twitter, the details French Police managed to find include the email address creation date, the IP address of the user, the device used, and the phone number tied to it.
What About ProtonMail's No Log Policy?
At this point, you might be wondering about ProtonMail's no IP logging policy that it boldly advertised on its website's home page so far. Well, that claim is no longer present now. The company has updated its home page to remove the mention of not keeping IP logs, which is one of the reasons why we got here.
Here's what the old copy said, thanks to a backup on The Internet Archive: "No personal information is required to create your secure email account. By default, we do not keep any IP logs which can be linked to your anonymous email account. Your privacy comes first."
And here's what the updated copy states: "ProtonMail is email that respects privacy and puts people (not advertisers) first. Your data belongs to you, and our encryption ensures that. We also provide an anonymous email gateway."
You can check them out in the image comparison below:
protonmail old home page
protonmail old home page
It's also worth clarifying that ProtonMail doesn't collect IP addresses by default. Instead, the monitoring/ logging starts after ProtonMail gets a legal request. "In extreme criminal cases, ProtonMail may also be obligated to monitor the IP addresses which are being used to access the ProtonMail accounts which are engaged in criminal activities. Whether or not a case qualifies for these enhanced obligations is determined solely by Swiss authorities and not by ProtonMail," reads the company's transparency report.
Is ProtonVPN Safe to Use?
Apart from ProtonMail, Proton Technologies has a popular VPN service that people often recommend as the best free VPN service. If you are a ProtonVPN user who's questioning the company's integrity after the IP logging incident, here's what you should know. According to the company, their email and VPN services are subject to different terms under current Swiss law. Hence, the firm mentions that the law authorities can't force them to log ProtonVPN user data.
How to Make ProtonMail Safer?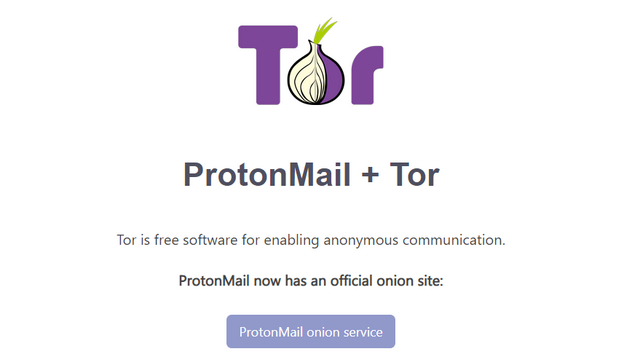 If you want an additional layer of privacy, ProtonMail has an onion site you can use from the Tor browser. It has been around since 2017, and ProtonMail highly recommends using this if you are actually conscious about your privacy. If you are not someone who's at high risk, you could also consider investing in a good paid VPN.
Can You Still Trust ProtonMail to Uphold Your Privacy?
So, what did ProtonMail get wrong in this incident? For starters, the lack of transparency about its features right on its front page. Claiming to be a secure email service, we expected the company to do better to disclose how it handles legal requests. The previous copy of the site's home page claimed not to keep any IP logs by default, which is indeed misleading to the average customer. However, it's worth mentioning that the company has now updated the wording to reflect reality better.
And as the old saying goes, it's always a good idea to read the fine print. Well, the activist in question could have avoided the whole incident if took the time and effort to read the privacy policy. As a company that follows the law, we can't entirely blame ProtonMail here. However, the company could have communicated better to avoid this from happening in the first place.
ProtonMail Alternatives
If you do not want to switch from ProtonMail, you can consider an alternative service like CTemplar. You will find more such privacy-centric email services in our articles about the best Gmail alternatives and best free email service providers. [CAVEAT: Tutanota had to re-install a police surveillance device in November 2020 that can read encrypted emails and didn't tell its clients.]
ProtonMail's French Activist IP Logging Incident Explained
So that's everything you need to know about the ProtonMail French activist IP logging incident. Meanwhile, you could also use secure messaging apps like Signal or Matrix-based Element for sensitive chats. If you have any other queries, feel free to drop us a comment below, and we will try to help you out.
===
ProtonMail Forced to Log IP Address of French Activist
By Lisa Vaas - 07. September 2021
The privacy-touting, end-to-end encrypted email provider erased its site's "we don't log your IP" boast after France sicced Swiss cops on it.
The privacy-hugging, end-to-end encryption-providing email provider ProtonMail was forced to log the IP address of a French activist and turn it over to Europol, according to a French police report that came to light over the weekend.
The activist was arrested as a result.
In the wake of the news, users have been pelting the company with questions, in spite of ProtonMail swearing up and down that it doesn't log IP addresses by default and that it only complies with local regulations – in this case, Swiss law.
Here's a translation of the redacted police report, followed below by a tweet of that report:
"The company PROTONMAIL informs us that the email address has been created on … The IP address linked to the account is the following: …
The device used is a … device identified with the number …
The data transmitted by the company is limited to that due to the privacy policy of PROTONMAIL TECHNOLOGIES."
Andy Yen, ProtonMail founder and CEO, on Sunday posted a statement about the incident to Reddit and followed up with a Monday blog post.
Yen pointed out that ProtonMail didn't cooperate with French authorities when they asked for details about the user. Hence, French police sent a request to Swiss police via Europol and thus managed to force the company to hand over the IP address and device details of the French activist.
Yen pointed out that from the get-go, ProtonMail has said that the company can be legally compelled to log IP addresses. From his Monday post:
There is a difference between security/privacy, and anonymity. As we wrote in our public threat model(published back in 2014), "The internet is generally not anonymous, and if you are breaking Swiss law, a law-abiding company such as ProtonMail can be legally compelled to log your IP address." This cannot be changed due to how the internet works. However, we understand this is concerning for individuals with certain threat models, which is why since 2017, we also provide an onion site for anonymous access (we are one of the only email providers that supports this).
As Yen pointed out, ProtonMail, which was originally developed by CERN and MIT scientists, added its own Tor hidden service in 2017. Although the email service was already encrypted by design, the option to route traffic through Tor was meant to prevent eavesdroppers from listening in on users' connections, in order to make the service more resistant to censorship and surveillance.
Aaccording to Yen's Reddit post. "Under no circumstances however, can our encryption be bypassed, meaning emails, attachments, calendars, files, etc., cannot be compromised by legal orders."
Policy Switcheroo
Commenters on his Sunday Reddit post had asked pointed questions about whether ProtonMail has been in the habit of logging IP addresses and fingerprinting devices before Swiss authorities compelled the company to do so.
So do you log our info (like IPs) or not? Do you keep a database of it? —Reddit commenter "fuckparalysis"
"This is obviously not done by default, but only if Proton gets a legal order for a specific account," Yen said via Reddit.
As of Saturday, the company's homepage promised that it doesn't keep IP logs:
No personal information is required to create your secure email account. By default, we do not keep any IP logs which can be linked to your anonymous email account. Your privacy comes first. —Wayback Machine
But as of Monday, the company had minced that promise, which now reads:
ProtonMail is email that respects privacy and puts people (not advertisers) first. Your data belongs to you, and our encryption ensures that. We also provide an anonymous email gateway. —ProtonMail homepage
ProtonMail also updated its privacy policy on Monday. It now reads: "If you are breaking Swiss law, ProtonMail can be legally compelled to log your IP address as part of a Swiss criminal investigation."
From its Reddit statement:
"In this case, Proton received a legally binding order from the Swiss Federal Department of Justice which we are obligated to comply with. There was no possibility to appeal or fight this particular request because an act contrary to Swiss law did in fact take place (and this was also the final determination of the Federal Department of Justice which does a legal review of each case)."
It doesn't matter what service you use, Yen wrote in the Reddit statement: Unless you manage to set up shop in a dinghy, service providers are subject to the authorities in whatever terra firma they're based.
"No matter what service you use, unless it is based 15 miles offshore in international waters, the company will have to comply with the law," according to his statement. "The Swiss legal system, while not perfect, does provide a number of checks and balances, and it's worth noting that even in this case, approval from three authorities in two countries was required, and that's a fairly high bar which prevents most (but obviously not all) abuse of the system."
Under Swiss law, it's obligatory for suspects to be notified that their data was requested, he added, which puts Switzerland a cut above most countries. ProtonMail hasn't clarified the timing on when it handed over the activist's data and when the company notified the user that they'd received a request for the user's IP address and browser fingerprint.
Anti-Gentrification Surveillance Target
With regards to what Swiss law was broken to trigger authorities' demand for the French user's data, police were targeting a group called Youth for Climate, according to a blog published by French left-wing political activists. According to a post on that site, after French police got the activist's data, they figured out that the activists' collective communicated via ProtonMail:
The police also noticed that the collective communicated via a ProtonMail email address. They therefore sent a requisition (via EUROPOL) to the Swiss company managing the messaging system in order to find out the identity of the creator of the address. ProtonMail responded to this request by providing the IP address and the fingerprint of the browser used by the collective. It is therefore imperative to go through the tor network (or at least a VPN) when using a ProtonMail mailbox (or another secure mailbox) if you want to guarantee sufficient security.
The group has been protesting gentrification, real-estate speculation, Airbnb and high-end restaurants near Place Sainte Marthe in Paris. The protests have included squatting in a long-abandoned building that was at one point rented by Le Petit Cambodge: A restaurant that was targeted by the Nov. 13, 2015 terrorist attacks in Paris.
According to a Sept. 1 article the group published to Paris-luttes.info, an anti-capitalist news website, there have been multiple arrests and legal actions taken against the protesters as their cause has expanded beyond the Paris neighborhood that birthed it.
It's time to evolve threat hunting into a pursuit of adversaries. JOIN Threatpost and Cybersixgill for Threat Hunting to Catch Adversaries, Not Just Stop Attacks and get a guided tour of the dark web and learn how to track threat actors before their next attack.
Author:
===
Data breach in Indonesian COVID-19 tracking app exposes data of over 1 million people
By Arsenio Toledo - 02. September 2021
A data breach in Indonesia has exposed the personal records of more than a million Indonesians who were required by the government to use a Wuhan coronavirus (COVID-19) tracking app.
The leak came from the electronic health alert card (eHAC) app. eHAC was mandatory for anyone entering Indonesia from abroad and for anybody who wanted to board domestic flights. Travelers were required to download the app and provide the app with personal data, including contact details and their latest COVID-19 test results.
Researchers from encryption and cybersecurity firm vpnMentor informed the Indonesian government that eHAC became accessible to hackers "due to the lack of protocols put in place by the app's developers."
"Our team discovered eHAC's records with zero obstacles, due to the lack of protocols in place by the app's developers," said the vpnMentor research team. "Once they investigated the database and confirmed the records were authentic, we contacted the Indonesian Ministry of Health and presented our findings."
"An investigation is being conducted, as well as further examination into the leak," said Anas Ma'ruf, head of the data and information center in the health ministry.
An older version of the eHAC app was decommissioned on July 2. A newer version had its features integrated into Peduli Lindungi, a new app which the government has promoted for contact tracing, tracking COVID-19 vaccination status and as a vaccine passport for entry into malls. (Related: Vaccination tracking apps ineffective, amplify inequalities, pose privacy issues: report.)
Ma'ruf said the potential flaw came from the decommissioned version of eHAC. He assured Indonesians that any flaws in that old app have not been integrated into Peduli Lindungi.
"The eHAC from the old version is different from the eHAC system that is a part of the new app," he said. "Right now, we're investigating this suspected breach."
Despite these assurances, the Indonesian government still believes that eHAC's developers are to blame for the leak.
While the investigation is ongoing, Ma'ruf asked Indonesians to delete the old app. VpnMentor researchers said the leak could expose people to phishing or hacking attempts.
Ma'ruf added that the current eHAC system integrated into Peduli Lindungi is now being managed by the government and not by a third party. Thus, he claimed its safety is now guaranteed.
The data leaked included full names, contact information, dates of birth, citizenship status, job status, photographs and passport and national Indonesian ID numbers.
Indonesian government tried to ignore the problem
According to vpnMentor's research team, the Indonesian government attempted to avoid talking about the data breach.
The vpnMentor research team said that it did not receive any message from the Indonesian government until late in August, several weeks after the team first informed the health ministry of the breach.
After its first attempts at reaching out to the government failed, vpnMentor instead reached out to other government ministries, including one department that was responsible for responding to cybersecurity threats. The researchers even attempted to contact Google, which hosted eHAC's servers.
VpnMentor did not get a reply until Aug. 22. Two days later, on Aug. 24, the old eHAC servers were finally taken down.
The Indonesian government has done little to nothing regarding the leaked data other than to take down the servers and inform the public that the breach occurred.
The vpnMentor researchers warned that private information regarding Indonesian hospitals has also been leaked. This includes the personal information of people working in at least 226 hospitals and clinics all over Indonesia, as well as the names of the people responsible for testing travelers for COVID-19.
The leaked database even had the personal information of an eHAC app user's parents or next of kin, as well as the hotels they will be staying in for their quarantine.
"Had this data been discovered by malicious or criminal hackers, and allowed to accumulate data on more people, the effects could have been devastating on an individual and societal level," wrote vpnMentor.
Learn more about how governments are using the pandemic to violate people's privacy by forcing them to use vaccine tracking apps by reading the latest articles at PrivacyWatch.news.
Sources include:
===
Australia: Unprecedented surveillance bill rushed through parliament in 24 hours.
Australian police can now hack your device, collect or delete your data, take over your social media accounts - all without a judge's warrant.
By Hanna - 31. August 2021
The Australian government has been moving towards a surveillance state for some years already. Now they are putting the nail in the coffin with an unprecedented surveillance bill that allows the police to hack your device, collect or delete your data, and take over your social media accounts; without sufficient safeguards to prevent abuse of these new powers.
This month the Australian government has passed a sweeping surveillance bill, worse than any similar legislation in any other five eye country.
The Surveillance Legislation Amendment (Identify and Disrupt) Bill 2020 gives the Australian Federal Police (AFP) and the Australian Criminal Intelligence Commission (ACIC) three new powers for dealing with online crime:
Data disruption warrant: gives the police the ability to "disrupt data" by modifying, copying, adding, or deleting it.

Network activity warrant: allows the police to collect intelligence from devices or networks that are used, or likely to be used, by those subject to the warrant

Account takeover warrant: allows the police to take control of an online account (e.g. social media) for the purposes of gathering information for an investigation.
The two Australian law enforcement bodies AFP and ACIC will soon have the power to modify, add, copy, or delete your data should you become a suspect in the investigation of a serious crime.
What makes this legislation even worse is that there is no judicial oversight. A data disruption or network activity warrant could be issued by a member of the Administrative Appeals Tribunal, a judge's warrant is not needed.
Australian companies obliged to comply
When presented with such warrant from the Administrative Appeals Tribunal, Australian companies, system administrators etc. must comply, and actively help the police to modify, add, copy, or delete the data of a person under investigation. Refusing to comply could have one end up in jail for up to ten years, according to the new bill.
Required hacking activities could include: altering, copying and deleting data; intercepting and modifying communications; surveilling networks; and changing account credentials.
Justification of the bill
Politicians justify the need for the bill by stating that it is intended to fight child exploitation (CSAM) and terrorism. However, the bill itself enables law enforcement to investigate any "serious Commonwealth offence" or "serious State offence that has a federal aspect".
In fact, this wording enables the police to investigate any offence which is punishable by imprisonment of at least three years, including terrorism, sharing child abuse material, violence, acts of piracy, bankruptcy and company violations, and tax evasion.
Criticism of the surveillance bill
The Australian surveillance bill was heavily criticized by Senator Lidia Thorpe, the Greens spokesperson for Justice:
"The Richardson review concluded that this bill enables the AFP and ACIC to be 'judge, jury and executioner.' That's not how we deliver justice in this country. The bill does not identify or explain why these powers are necessary and our allies in the United States, the United Kingdom, Canada and New Zealand do not grant law enforcement these rights."
"In effect, this Bill would allow spy agencies to modify, copy, or delete your data with a data disruption warrant; collect intelligence on your online activities with a network activity warrant; also they can take over your social media and other online accounts and profiles with an account takeover warrant."
End of Human Rights
The new Australian surveillance bill signals the end of respect for Human Rights in Australia.
For lawyer Angus Murray, Chair of Electronic Frontiers Australia's Policy Team, the hacking powers pose a serious risk to our civil liberties.
"This is now a regime in Australia where we have conferred power on law enforcement agencies to hack Australians', and potentially overseas persons', computers and to take over accounts and modify and delete data on those accounts," he told Information Age.
"Australia doesn't have constitutionally enshrined rights to political speech and other human rights, but if we're going to give law enforcement these powers, that should be checked and balanced against a human rights instrument at Federal level."
Murray warns that there could come a point where this power is used against society. In theory, at least, the police could put something like child exploitation images onto your computer. While something like this is not the intention of the bill, there are also no significant safeguards against it.
Surveillance is power
Having the ability to secretly hack into people's computers, take over their social media channels, and spy on them fundamentally undermines our right to privacy.
Surveillance is power, and that is a threat to our free and open societies.
In Germany, we know from recent history how devastating a surveillance state is.
Together we must fight for privacy!
---
WAR ON AUSTRALIANS HEATS UP WITH NEW SURVEILLANCE BILL
If Governor-General David John Hurley - who is part of the Corona-Crime-Cult under Elizabeth II - assents, then Australians are done.
As passed by both houses: Final text of bill agreed to by both the House of Representatives and the Senate which is presented to the Governor-General for assent.
https://www.aph.gov.au/Parliamentary_Business/Bills_Legislation/Bills_Search_Results/Result?bId=r6623
Surveillance Legislation Amendment (Identify and Disrupt) Bill 2021
Previous Citations

Surveillance Legislation Amendment (Identify and Disrupt) Bill 2020
Portfolio

Home Affairs
Type

Government

Originating house

House of Representatives

Status

Passed Both Houses

Parliament no

46
Summary
Amends: the Surveillance Devices Act 2004 and Telecommunications (Interception and Access) Act 1979 to: introduce data disruption warrants to enable the Australian Federal Police (AFP) and the Australian Criminal Intelligence Commission (ACIC) to disrupt data by modifying, adding, copying or deleting data in order to frustrate the commission of serious offences online; and make minor technical corrections; the Surveillance Devices Act 2004 to introduce network activity warrants to enable the AFP and ACIC to collect intelligence on serious criminal activity by permitting access to the devices and networks used to facilitate criminal activity; the Crimes Act 1914 to: introduce account takeover warrants to enable the AFP and ACIC to take over a person's online account for the purposes of gathering evidence to further a criminal investigation; and make minor amendments to the controlled operations regime to ensure controlled operations can be conducted effectively in the online environment; and 10 Acts to make consequential amendments.
===
PFIZER GOT NEW PATENT ON TRACING AND TRACKING
Pfizer's newly approved patent (Aug 31, 2021 / updated October 5, 2021) for remote contact tracing via a quantum link of pulsating frequencies of 2.4gHz or higher from cell towers or satellites could possibly be abused to track directly to the graphene oxide (working as RFID) held in the fatty tissues of all persons inoculated with their mRNA injections.
Here is the link to the patent abstract and detail:

https://patft.uspto.gov/netacgi/nph-Parser?Sect1=PTO2&Sect2=HITOFF&u=%2Fnetahtml%2FPTO%2Fsearch-adv.htm&r=1&p=1&f=G&l=50&d=PTXT&S1=Pfizer&OS=Pfizer&RS=Pfizer
US PATENT # 11,107,588 B2
https://pdfpiw.uspto.gov/.piw?Docid=11139075&homeurl=http%3A%2F%2Fpatft.uspto.gov%2Fnetacgi%2Fnph-Parser%3FSect1%3DPTO2%2526Sect2%3DHITOFF%2526u%3D%25252Fnetahtml%25252FPTO%25252Fsearch-adv.htm%2526r%3D1%2526p%3D1%2526f%3DG%2526l%3D50%2526d%3DPTXT%2526S1%3DPfizer%2526OS%3DPfizer%2526RS%3DPfizer&PageNum=&Rtype=&SectionNum=&idkey=NONE&Input=View+first+page
===
DOWN UNDER SURVEILLANCE STATE: "Identify and Disrupt" Bill will Give Australian Authorities Access to Any Citizen's Social Media, Email Account Without Consent; Allow Them to Add, Delete Information and Send Messages
By Julian Conradson - 29. August 2021
If you were wondering what a tyrant like Stalin or Mao would do in the age of technology, take a look down under.
The Australian parliament passed unprecedented legislation that gives federal police near-unrestricted powers to spy on any Australian citizen – by gaining access to their social media and email accounts without their knowledge – if they have been 'suspected of criminal activity.'
The totalitarian "Identify and Disrupt" bill creates 3 new types of "data disruption" warrants that the Australian Federal Police and the Australian Criminal Intelligence Commission can use to copy, delete and modify content on individuals online accounts.
Federal authorities will be able to impersonate the account holder and send emails or messages to their online correspondents.
TRENDING: Joe Biden and Dr. Jill Arrive at Dover Air Base to Greet Plane Carrying Remains of 13 Dead Servicemen and Women from Kabul Bombing
The measure easily passed the senate with sweeping support despite legislators failing to set up proper safeguards that were recommended by a bipartisan joint committee.
Warrants that are issued will not even need to be signed off by a judge or magistrate, they will only need to be issued by the government's Administrative Appeals Tribunal.
The Surveillance Legislation Amendment (Identify and Disrupt) Bill 2020is now awaiting Royal Assent. – Gizmodo reported.
According to the Guardian:
On Tuesday, the home affairs minister, Karen Andrews, introduced amendments to implement some of the proposed safeguards, including a sunset clause so the new powers would expire after five years and stronger criteria to issue warrants.

Andrews said the amendments would mean data disruption warrants would need to be "reasonably necessary and proportionate" and data disruption and account takeover warrants would need to specify the types of activities proposed to be carried out.

The amendments were defeated, and the bill passed easily due to Labor's support.
When the bill was first being introduced in August 2020, officials claimed the new overly-intrusive powers would "only" be used to target "serious offenses," such as terrorism, drug trafficking, or child pornography.
Considering the state of things in Australia a year later – with people being dragged out of their homes by Covid gestapo, Vax-entration camps being built to house dissenters, and anti-vax or anti-lockdown speech considered to be a crime of the highest order – their bar for "serious offenses" might be a little to easy to clear.
Kieran Pender, the top lawyer at the Human Rights Law Centre, spoke with The Guardian about the government's "rushed" power grab"
"[the bill's powers] are unprecedented and extraordinarily intrusive, they should have been narrowed to what is strictly necessary and subject to robust safeguards"

"It is alarming that, instead of accepting the committee's recommendations and allowing time for scrutiny of subsequent amendments, the Morrison government rushed these laws through parliament in less than 24 hours"
Day by day, Australians are quickly turning into prisoners of the state and now their overlords have only tightened their grip by securing unbridled access to their private online activity.
Sadly, Australia has fallen.
Author:
===
Meet the IDF-Linked Cybersecurity Group "Protecting" US Hospitals 'Pro Bono'
Anonymous "volunteers" from an opaque group founded by a former commander of Israel's Unit 8200 have been granted access to some of the most critical private and public networks in the US' healthcare and pharmaceutical sectors, with the help of a US federal agency now run by a former Microsoft executive.
By WHITNEY WEBB - 27. August 2021
audioread on rokfin
Since the Coronavirus crisis began in earnest earlier this year, the strain on hospitals in the US and around the world has been the subject of a considerable number of media reports. However, hardly any media attention has been given to the dramatic and unsettling changes that have been made to hospital and healthcare information technology (IT) systems and infrastructure under the guise of helping the US healthcare system "cope" with the surge in data as well as an unsettling uptick in cyberattacks.
Over the past several months, 80% of healthcare institutions in the US have reported being targeted by some sort of cyberattack, ranging from minor to severe, with an uptick in phishing attempts and spam specifically. Most of these attempts have been aimed at illegally acquiring troves of patient data, including the recent hacks of hospitals in Chicagoand Utah. About 20% of the hacks and cyberattacks reported by hospitals and medical facilities since March directly affected the facilities' capacity to function optimally, with a much smaller percentage of those including ransomware attacks.
One of the reasons for the increase in the success of these attacks has been the fact that more healthcare IT workers are working remotely as well as the fact that many IT staffers have been laid off or let go completely. In several recent instances, the removal of entire hospital system IT staffs have been tied to a larger effort by the Department of Health and Human Services (HHS) to consolidate control over patient data, including Coronavirus-related data, with the assistance of secretive government contractors with longstanding ties to HHS.
The surge of cyberattacks combined with major budget cuts has made hospitals even more vulnerable as many are compelled to do more with less. As a result, there has been a renewed push for the improvement of cybersecurity at hospitals, clinics and other healthcare institutions throughout the country over the course of the Coronavirus (Covid-19) crisis.
Amid this backdrop, an odd group of "cyber threat intelligence" analysts with ties to the US government, Israeli intelligence and tech giant Microsoft have "volunteered" to protect US healthcare institutions for free and have even directly partnered with US federal agencies to do so. They have also recently expanded to offer their services to governments and social media platforms to target, analyze and "neutralize" alleged "disinformation campaigns" related to the Coronavirus crisis.
While these analysts have claimed to have altruistic motives, its members who have identified themselves publicly have notably dedicated much of their private sector careers to blaming nation states, namely Iran but also China, for hacking and, most recently, for cyberattacks related to the Coronavirus crisis, as well as the 2020 presidential campaign. These individuals and their employers rarely, if ever, make their reasons for assigning blame to state actors available to public scrutiny and also have close ties to the very governments, namely the US and Israel, that have been attempting to gin up hostilities with those countries in recent years, particularly Iran, suggesting a potential conflict of interest.
The Cyber Justice League?
Calling themselves the cyber version of "Justice League," the Covid-19 Cyber Threat Intelligence (CTI) League was created earlier this year in March and has described itself as "the first Global Volunteer Emergency Response Community, defending and neutralizing cybersecurity threats and vulnerabilities to the life-saving sectors related to the current Covid-19 pandemic." They now claim to have over 1,400 members hailing from 76 different countries.
According to their website, they seek "to protect medical organizations, public healthcare facilities, and emergency organizations from threats from the cyber domain" and offer their services "pro-bono" to major hospitals, healthcare and pharmaceutical companies as well as U.S. law enforcement and federal agencies. Upon their creation, they sent an "open letter to the healthcare community," offering to volunteer "their time and efforts to mitigate [cyber] threats and protect our healthcare system."
However, since its creation, the CTI League has offered its services to sectors entirely unrelated to healthcare systems, companies and institutions. For instance, they now offer their services to critical infrastructure systems throughout the US, including dams, nuclear reactors, chemical plants and others, according to their inaugural report and their contact form. This is particularly concerning given that there is no oversight regarding who can become a member of the League, as one must merely be approved for entrance or "vetted" by the league's four founding members, whose conflicts of interests and ties to the US and Israeli national security states are detailed later on in this report.
In addition, the league's team of "expert" volunteers also tackle alleged disinformation campaigns related to Covid-19. Some examples of the "disinformation" campaigns the CTI league has been investigating on behalf of its private sector and federal partners include those that "associate Covid-19 spread with the distribution of 5G equipment," "encourage citizens to break quarantine", and one that "incited" a "1st and 2nd amendment rally" in Texas.
Regarding their disinformation "workstream," the CTI league states the following:
"The CTI League neutralizes any threat in the cyber domain regarding the current pandemic, including disinformation. The mission of this effort is to find, analyze, and coordinate responses to the current pandemic disinformation incidents as they happen, and where our specialist skills and connections are most useful."
The CTI League has offered its services "pro bono" to a variety of groups in the private and public sector, which has allowed the League's members access to the critical systems of each. For instance, they work closely with the Health Information Sharing and Analysis Center (H-ISAC), whose members include Johnson & Johnson, Pfizer, Merck, Amgen, Blue Cross Blue Shield and Athenahealth, among others. H-ISAC's president, Denise Anderson, works closely with the National Cybersecurity and Communications Integration Center, part of the Department of Homeland Security (DHS). According to H-ISAC's Chief Security Officer (CSO), Errol Weiss, the organization has been partnered with the CTI League since "very early on" in the Coronavirus crisis.
The CTI League also works with unspecified law enforcement partners in the US and works particularly closely with the US Cybersecurity and Infrastructure Security Agency (CISA), an independent federal agency overseen by DHS. The current CISA director, Christopher Krebs – who was previously the Director of Cybersecurity for Microsoft, told CSO Online in April that "CISA is working around the clock with our public and private sector partners to combat this threat. This includes longstanding partnerships, as well as new ones that have formed as a direct result of Covid-19, including the Covid-19 Cyber Threat Intelligence (CTI) League."
Since they began "working with US authorities," the CTI League has increasingly taken to assigning blame to nation states, specifically Russia, China and Iran, for various cyber-intrusions just as the US federal authorities began to do the same. In late April, for instance, the Justice Department began claiming Chinese hackers planned to target "US hospitals and labs to steal research related to coronavirus" and anonymous US officials blamed China for a hack of the Department of Health and Human Services (HHS) and COVID-19 research. Yet, no evidence tying China to the hacks was provided and only anonymous government officials were willing to imply blame in statements given to the press, suggesting that there was not enough evidence to justify going public with the accusation or to even open an official investigation against specific foreign entities.
Notably, that same week in April, CTI League's founder Ohad Zaidenberg claimed that China, Iran and Russia "are trying to steal everything," telling CBS News that they "can steal information regarding the coronavirus information that they don't have, (if) they believe someone is creating a vaccine and they want to steal information about it. Or they can use the pandemic as leverage so they (can) to steal any other type of information."
Yet, upon looking more closely at the CTI league's membership and co-founders, particularly Mr. Zaidenberg, much of the league's leadership has a rather dubious track record regarding past claims linking state actors to cyberattacks. In addition, they also possess rather glaring conflicts of interests that undermine the CTI League's professed desire to protect critical health and other infrastructure "free of charge" as well as ties to foreign governments with a history of espionage targeting the United States.
ClearSky and the manufactured Iranian threat
The public face of the CTI League and its original founder is a young Israeli named Ohad Zaidenberg, who was previously an "award-winning" commander in Israeli military intelligence's Unit 8200, a key component of Israel's military intelligence apparatus that is often compared to the U.S.' National Security Agency (NSA). While serving in Unit 8200, Zaidenberg specialized in acts of cyberwarfare targeting the Iranian state, serving first as a Persian analyst in the Unit before becoming commander. His current biography states that he continues to remain "focused on Iran as a strategic intelligence target" and describes him as "an authority in the operations of key Iranian APTs [Advanced Persistent Threats]."
In addition to his leading role at the CTI League, Zaidenberg is also the lead cyber intelligence researcher at ClearSky Cybersecurity, an Israeli company directly partnered with the Unit 8200-linked Checkpoint and Verint Inc., formerly known as Comverse Infosys – a company with a long history of fraud and espionage targeting the US federal government. ClearSky also collaborates "daily" with Elta Systems, an Israeli state-owned subsidiary of Israel Aerospace Industries (IAI), and was founded by Boaz Dolev, the former head of the Israeli government's "e-Government" platform.
Aside from his work at CTI League and ClearSky, Zaidenberg is also a researcher for Tel Aviv University's Institute for National Security Studies (INSS). Zaidenberg is specifically affiliated with the INSS' Lipkin-Shahak Program, which is named after the former head of Israeli military intelligence and which focuses on "national security and democracy in an era of Post-Truth and Fake News." According to the INSS website, the program works directly with the Israeli government and the IDF and is currently headed by Brigadier General (Ret.) Itai Brun, the former head of the Israel Defense Intelligence (IDI) Analysis Division.
Prior to the creation of CTI League, ClearSky – and Zaidenberg, specifically – were often cited by US mainstream media outlets as the sole source for dubious claims that "Iranian hackers" were responsible for a series of high-profile hacks and "disinformation" campaigns. In every mainstream media report that has covered ClearSky's and Zaidenberg's claims regarding "Iranian hackers" to date, their connections to the Israeli government and Israeli intelligence services have been left unmentioned. Also unmentioned was the fact that the only state actor that ClearSky has ever blamed for hacks or other online attacks has been Iran, suggesting that the government-linked cybersecurity firm has a rather myopic focus on the Islamic Republic.
For instance, in February 2018, Forbes reported on ClearSky's claim, citing only Zaidenberg by name, that an individual linked to Iran's government had been responsible for an "Iranian propaganda machine" producing "fake news" and attempting to imitate BBC Persian. Zaidenberg claimed that the individual behind the three "fake news" websites, which largely published criticisms of the BBC as opposed to false news stories, is "believed to have worked for [Iran's] National Ministry of Communications." Based merely on the Iranian national's "believed" (i.e. unconfirmed) work history, Zaidenberg then asserts with "medium-high certainty that the operation was funded by the Iranian government." Zaidenberg's history as a commander in Unit 8200 targeting Iran and his continued, self-admitted work in pursuing Iran as a "strategic intelligence target" while working at the Israeli government-affiliated ClearSky are left unmentioned by Forbes.
More recently, right before the founding of the CTI League, Zaidenberg and ClearSky were the sole source of claims that "Iranian hackers" were "exploiting VPN servers to plan backdoors" in companies around the world as well as targeting the networks of certain governments, mainly in the U.S. and Israel. ClearSky's assertion that the hackers in question were tied to Iran's government was solely based on their finding of "medium-high probability" that the hackers' activities overlapped with the past "activity of an [unspecified] Iranian offensive group." They declined to specify what the nature of the overlap was or its extent.
A clear conflict of interest
Notably, ClearSky's February report on "Iranian hackers" targeting governments and major international companies in the US and elsewhere came right on the heels of speculation that Iran would target the US with a cyberattack following the US' January assassination of Iranian general Qassem Soleimani, an act that was greatly influenced and allegedly prompted by Israeli intelligence. In the aftermath of the Soleimani assassination, mainstream media outlets in the US had heavily promoted the claim that Iran's government would soon respond with a "cyberattack" as retaliation and that"financial institutions and major American corporations may be in the crosshairs."
President Trump and Secretary of State Mike Pompeo had both threatened, at the time, to dramatically respond to any Iran-launched attack, including one launched in the cyber domain, presumably with military force. While Iran's much-hyped "cyber retaliation" failed to materialize, ClearSky, with its dubious claims that "Iranian hackers" were targeting major corporations and governments, created the impression that Iran's government was involved in cyberattacks against U.S. interests at this sensitive time.
ClearSky and Zaidenberg's claims regarding Iran only intensified after the CTI League was founded, with ClearSky and Zaidenberg being the only source for the claim made earlier this year in May that Iran had been responsible for the hacking of US biopharmaceutical company Gilead (a company which boasts close links to the Pentagon). The hack itself, which was widely reported by US media, is said to have consisted of a Gilead executive receiving a single "fake email login page designed to steal passwords" and it is unknown if the attack was even successful, per Reuters, which first broke the story in May. ClearSky subsequently claimed to have single-handedly "foiled" the Gilead hack. Notably, Gilead is part of H-ISAC, which had been partnered with Zaidenberg's CTI League weeks prior to the alleged hack.
The alleged Iranian-led hack received considerable media attention as the cyberattack was said to have targeted Gilead's antiviral medication remdesivir, which had received a Covid-19-related emergency use authorization from the U.S. Food and Drug Administration (FDA) just a week before the hack allegedly took place. Only Zaidenberg is cited by name in the report on Iran's alleged links to the Gilead hack, with Reuters citing two other, yet anonymous, cybersecurity researchers who told the outlet that they concurred with Zaidenberg's assertion "that the web domains and hosting servers used in the hacking attempts were linked to Iran."
Then, earlier this month, the FBI sent out a security alert claiming that Iranian government-aligned hackers were targeting F5 networking devices in the US public and private sector, with some media outlets citing anonymous sources tying the hackers in question to those previously identified by ClearSky. The FBI alert was issued right after an alert from CISA(which works directly with the CTI League and Zaidenberg) regarding vulnerabilities in F5 devices that did not mention the involvement of any state actors. Just a few days before the FBI alert, the director of the US intelligence community's National Counterintelligence and Security Center, William Evanina, had alleged that Iran was "likely" to use online tactics to "discredit U.S. institutions" and "to stir up U.S. voters' discontent."
Aside from citing only ClearSky and Zaidenberg for claims linking Iran's government to cyberattacks, it is also worth noting that the media reports that accused Iranian government-linked groups of committing those attacks declined to even mention the extreme extent to which Iran itself has been the subject of cyberattacks over the course of 2020. For instance, in February, a cyberattack took down an estimated 25% of Iran's internet, with some alleging US involvement in a similar attack that had targeted Iran just months prior. More recently, a series of several mysterious fires and other acts of industrial sabotage across Iran over the past few months have been linked to Israeli intelligence operations. In some cases, Israeli officials have acknowledged the Zionist state's role in these events.
In addition, there is the fact that top Israeli intelligence officials have attempted for years to goad the US into making the "first move" against Iran, both covertly and overtly. Indeed, for much of the last twenty years, Mossad has had access to "virtually unlimited funds and powers" for a "five-front strategy," involving "political pressure, covert measures, proliferation, sanctions and regime change" in order to target Iran. Some Mossad officials have openly stated that part of this "five-front" strategy involves directly influencing the US' Iran policy, including lobbying the U.S. to conduct a military strike on Iran. For instance, former Mossad director Meir Dagan, who pushed the US State Department to pursue "covert measures" and "urged more attention on regime change" in Iran while head of Mossad, is on record in 2012 stating that, in his view, the US needs to strike Iran first so Israel doesn't have to.
Currently, Israeli officials have been relatively candid about their role in several of the recent cyberattacks that have befallen Iran as well as the fact that powerful elements of the Israeli state are trying to get the US to join a conflict against Iran before the 2020 presidential election while Trump remains in power. The effort has reportedly led to concern among EU officials that Israel's government may be seeking to provoke an event whereby the US would engage Iran militarily.
This context highlights why solely citing a firm like ClearSky and an individual like Ohad Zaidenberg in linking a cyber attack to the Iranian government is dangerous, given that ClearSky and Zaidenberg's ties to the Israeli national security state presents a conflict of interest. This is especially true given that Zaidenberg's old unit in Unit 8200 is directly involved in conducting cyber attacks on Iran, like those that have been recently taking place as part of the strategy to provoke a military engagement between the US and Iran prior to the November elections.
While Iran's government could have been involved in recent cyberattacks, especially considering the extent to which Iran has been recently targeted by cyberwarfare, using a firm tied to the very government and military intelligence apparatus actively seeking to embroil the US in a war with Iran as the sole source linking Iran to a cyberattack is not only ill advised, but dangerous and reckless.
Furthermore, given Zaidenberg's key role in the CTI League, allowing faceless "volunteers" vetted by Zaidenberg and the league's three other founding members (whose affiliations are discussed below) onto critical private and public networks under the guise of "aiding" their security amid the Covid-19 crisis is similarly reckless.
CTI, Microsoft & 2020
While Zaidenberg has made himself the public face and spokesperson of the CTI League, it is worth examining the other three individuals that are listed as founding members on the League's website, if only because only these four individuals "vet" those who join the CTI League.
One of these other founding members is Marc Rogers, who began his career as a hacker and later "hacktivist" before deciding that "ethical hacking" was "more likely to have a positive outcome." For Rogers, "ethical hacking" meant pursuing a cybersecurity career with multi-national corporations like Vodafone and Cloudfare as well as asset management firms like Asian Investment & Asset Management (AIAM).
Rogers is currently the Vice President of Cybersecurity Strategy at Okta, an enterprise identity solution platform, co-founded by former Salesforce executives and largely funded by venture capital firm Andreessen Horowitz. Andreessen Horowitz is advised by former Secretary of the Treasury and Jeffery Epstein friend Larry Summers and is also a major investor in Toka, a company closely tied to Israel's military intelligence apparatus and led by former Israeli Prime Minister (and a close friend of Epstein's), Ehud Barak.
Aside from Rogers and Zaidenberg, the other founding members of the CTI League are Nate Warfield and Chris Mills. Warfield is a former self-described "Grey Hat" hacker (defined as "a hacker or cybersecurity professional who violates laws or common ethical standards but without malicious intent") who now works as a senior program manager for the Microsoft Security Response Center (MSRC). Mills also currently works for the MSRC as a senior program manager and he previously created the US Navy Computer Forensics Lab while serving in the Navy's Cyber Defense Operations Command.
The MSRC "proactively builds a collective defense working with industry and government security organizations to fend off cyberattacks" and works within the Cyber Defense Operations Center and Microsoft's other cybersecurity teams, including that previously overseen by Chris Krebs when he was in charge of "Microsoft's US policy work on cybersecurity and technology issues." Krebs, as previously mentioned, is now the head of the federal agency CISA, which oversees the protection of critical electronic infrastructure in the US, including the voting system. In addition to the above, MSRC is heavily focused on pursuing the cybersecurity needs of Microsoft customers, which includes the US government, specifically the US Department of Defense.
It is worth noting that the MSRC is also directly affiliated with Microsoft's ElectionGuard, a voting machine software program that was developed by companies closely tied to the Pentagon's infamous research branch DARPA and Israeli military intelligence Unit 8200 and creates several risks to voting security despite claiming to make it "safer." The push for the adoption of ElectionGuard software in the US has been largely spearheaded by the Chris Krebs-led CISA.
Perhaps more telling, however, is that Microsoft and the MSRC have been at the center, alongside ClearSky, of claims linking Iran's government to recent hacking events and assertions that Iranian government-linked hackers will soon target the US power grid and other critical infrastructure with cyberattacks. For instance, last year, Microsoft penned a blog postabout a "threat group" it named Phosphorus, sometimes also called APT35 or "Charming Kitten", and Microsoft claimed that they "believe [the group] originates from Iran and is linked to the Iranian government." Microsoft did not provide more details as to why they hold that "belief," despite the implications of the claim.
Microsoft went on to assert that the "Iranian" Phosphorus group attempted to target a US presidential campaign, which subsequent media reports revealed was President Trump's re-election campaign. Microsoft concluded that the attempt was "not technically sophisticated" and was ultimately unsuccessful, but the company felt compelled, not only to disclose the event, but to attempt to link it to Iran's government. Notably, the Trump campaign was later identified as the only major presidential campaign using Microsoft's "AccountGuard" software, part of its suspect "Defending Democracy" program that also spawned NewsGuard and ElectionGuard. AccountGuard claims to protect campaign-linked emails and data from hackers.
Though it provided no evidence for the hack or its reasons for "believing" that the attack originated from Iran, media reports treated Microsoft's declaration as proof that Iran had begun actively meddling in the US' 2020 presidential election. Headlines such as "Iranian Hackers Target Trump Campaign as 2020 Threats Mount," "Iran-linked Hackers Target Trump 2020 Campaign, Microsoft says", "Microsoft: Iran government-linked hacker targeted 2020 presidential campaign" and "Microsoft Says Iranians Tried To Hack U.S. Presidential Campaign," were commonplace following Microsoft's statements. None of those reports scrutinized Microsoft's claims or noted the clear conflict of interest Microsoft had in making such claims due to its efforts to see its own ElectionGuard Software adopted nationwide or the fact that the company has close ties to Israel's Unit 8200 and 8200-linked Israeli tech start-ups.
Coincidentally, Phosphorus, as Microsoft calls them, is also the group at the center of the "Iranian hacker" allegations promoted by ClearSky and Zaidenberg, which refers to this same group by the name "Charming Kitten." The overlap is not very surprising given Microsoft's long-standing ties to Israel's Unit 8200 as well as the fact that Microsoft as a company and its two co-founders, Paul Allen and Bill Gates, personally ensured the success of an Israeli intelligence-linked tech company then-led by Isabel Maxwell, Ghislaine Maxwell's sister who boasts close ties to Israel's national security state. It is certainly interesting that the four founding members of CTI League share ties to the same military intelligence agencies and associated corporations as well as an interest in the same group of alleged "Iranian hackers."
While CTI League only publicly identifies the names of its four founding members, further investigation reveals that another member of the league is its program lead for combatting Covid-19-related "disinformation" — Sara-Jayne Terp. Terp is a former computer scientist for the UK military and the United Nations and, in addition to her role at the CTI League, she currently co-leads the "misinfosec" (i.e. a combination of misinformation analysis and information security) working group for an organization known as the Credibility Coalition.
The Credibility Coalition describes itself as an effort to "address online misinformation by defining factors that communicate information reliability to readers" and is backed by Google's News Lab, Facebook's Journalism Project as well as Craig Newmark Philanthropies and the Knight Foundation. The latter two organizations also back the Orwellian anti-"fake news" initiatives called the Trust Project and the Microsoft-affiliated Newsguard, respectively.
Questionable access granted
Through claims of altruism and partnerships with powerful corporations and government agencies, the CTI League has been able to position itself within the critical infrastructure of hospitals and the U.S. healthcare system as well as attempting to expand into other key networks, such as those tied to dams and even nuclear reactors. It is truly stunning that a group whose unnamed members are "vetted" only by Zaidenberg, Warfield, Mills and Rogers, has been cleared to access critical private and public networks all because of the pandemonium caused by the Coronavirus crisis and the league's offering of their services "pro bono."
Notably, a considerable part of the strain that led hospitals and healthcare institutions to request the league's services, such as budget cuts or the firings of IT staffers, were actually the result of government policy, either due to state or federal budget cuts for healthcare systems or HHS' efforts to consolidate control over patient data flows into the hands of a few. In other words, these government policies directly led to a situation where hospitals and healthcare institutions would, out of desperation, be more likely to accept the "pro bono" offer of the CTI League than they otherwise would have been under more "normal" conditions.
Another critical fact worth pointing out is that the U.S. and Israeli intelligence communities have been seeding the narrative for over a year regarding the upcoming hacks of critical U.S. infrastructure on or around the US 2020 election, scheduled for November 3rd, by groups affiliated with the governments of Iran, Russia and/or China. As described above, many of the same groups and individuals behind the CTI League have played key roles in seeding aspects of that narrative.
Despite its massive conflict of interest, this opaque group is now nestled within much of the US' critical infrastructure enjoying little, if any, oversight – ostensibly justified by the league's "altruism." As a consequence, the group's opaqueness could easily lend itself to be used as the springboard for a "false flag" cyberattack to fit the very narrative pushed by Zaidenberg and his affiliates. From a national security perspective, allowing CTI League to operate in this capacity would normally be unthinkable. Yet, instead, this suspect organization is openly partnered with the US government and US law enforcement.
With US intelligence already having conducted such "false flag" cyberattacks through its UMBRAGE program, which allows them to place the "fingerprints" of Chinese, Russian and Iranian-affiliated hackers on cyberattacks that the U.S. actually conducts, any forthcoming cyberattack should be thoroughly investigated before blame is assigned to any state actor. Any such investigation would do well to first look at whether the CTI League was given access to the targets.
Author:
Whitney Webb has been a professional writer, researcher and journalist since 2016. She has written for several websites and, from 2017 to 2020, was a staff writer and senior investigative reporter for Mint Press News. She currently writes for The Last American Vagabond.
===
PROLOGUE: HIGH TIME TO TAKE KLAUS SCHWAB AND HIS ORGANIZED CRIME ORGANIZATION WEF OUT OF THE EQUATION.
Great Reset: World Economic Forum Says Lasers Will Track People 'By Heartbeat'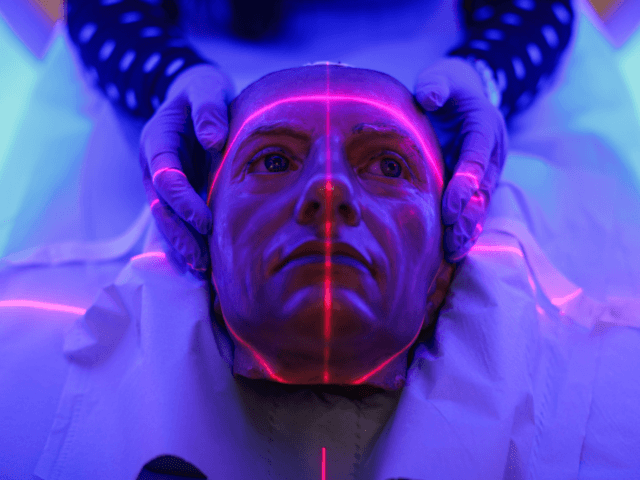 By KURT ZINDULKA - 20. August 2021
The Davos-based World Economic Forum (WEF) has predicted that countries will begin tracking people by their heartbeats as wearing masks during the Chinese coronavirus pandemic has made facial surveillance more difficult.
In a video posted on social media on Wednesday, the globalist 'Great Reset' group said that the pandemic could see the governments track people based on their heartbeat.
"Facial recognition systems are often stumped by face masks but your heartbeat is just as unique as your face," the World Economic Forum said.
The WEF went on to say that the American space agency NASA has developed "a system that can ID you from your heartbeat using a laser".
According to a 2019 article from the MIT Technology Review, the Pentagon has developed a "Jetson prototype" of a machine that can detect the "unique cardiac signature from 200 meters away, even through clothes."
The NASA-developed 'Heartbeat ID' claims to be a "new biometric technique to verify someone's identity. It can be used in everything from replacing an individuals PC passwords to access a bank account."
The Klaus Schwab-run organisation went on to predict that instead of commuting to work, people will gather in communal "neighbourhood hubs" equipped with gyms, bars, and art galleries that would be "no more than a fifteen-minute walk from home".
"Ghost Kitchens" will supply people with their restaurant fix, delivered to your homes, rather than eating out, the World Economic Forum continued.
"What pandemic-era changes would you like to see become permanent?" the group asked its followers.
This is how our lives could soon look.

Take a peak at the future: https://t.co/lOLgPc95VB pic.twitter.com/sR7l66C95C

— World Economic Forum (@wef) August 17, 2021
Responding to the WEF, author Laura Dodsworth said: "This is how our lives could look if technocratic 'utopianists' (dystopianists) decide what's best for us. Why would I want to be recognised by my heartbeat? Why would I want my body surveilled by a laser?"
The co-founder of Mozilla Firefox, Brendan Eich added: "Never let a good crisis go to waste. The cheery muzak lulls you into staying within 15-minute walks of your pod and eating the ghost-kitchen prepared bugs. I don't want to be ID'ed by my heartbeat just to ease the task for Big Brother's AI flummoxed by the forever-mask it mandated!"
Earlier this month, Breitbart London reported on a separate video produced by the WEF, which predicted that scientists will begin to edit genomes in order to "write a new code for life" and "redesign organisms for beneficial purposes," citing the mRNA coronavirus vaccines as an example of the innovation.
The video continued by proclaiming that the "age of human robots" is over and that technology will begin replacing what the WEF views as menial labour.
The Davos-based group has been at the forefront of the idea of a "Great Reset", with its founder and executive chairman, Klaus Schwab, declaring last year that the Chinese virus would give world leaders an opportunity to introduce a "Great Reset of capitalism".
Shwab argued that the "world must act jointly and swiftly to revamp all aspects of our societies and economies."
In a virtual Davos Agenda summit of world leaders in January, French President Macron agreed with the assessments of Mr Shwab, saying that the coronavirus pandemic has shown that capitalism "can no longer work" in its current construction.
Delingpole: 'Trussst Usss! We're Not Evil' Claims Davos WEF Great Reset Promo Video https://t.co/9basYjaMRa

— Breitbart London (@BreitbartLondon) January 27, 2021
Follow Kurt Zindulka on Twitter here @KurtZindulka
===
Meet Toka, the Most Dangerous Israeli Spyware Firm You've Never Heard Of
The mainstream media's myopic focus on Israel's Pegasus spyware and the threats it poses means that other companies, like Toka, go uninvestigated, even when their products present an even greater potential for abuse and illegal surveillance.
By WHITNEY WEBB - 24. July 2021
This past Sunday, an investigation into the global abuse of spyware developed by veterans of Israeli intelligence Unit 8200 gained widespread attention, as it was revealed that the software – sold to democratic and authoritarian governments alike – had been used to illegally spy on an estimated 50,000 individuals. Among those who had their communications and devices spied on by the software, known as Pegasus, were journalists, human rights activists, business executives, academics and prominent political leaders. Among those targeted political leaders, per reports, were the current leaders of France, Pakistan, South Africa, Egypt, Morocco and Iraq.
The abuse of Pegasus software in this very way has been known for several years, though these latest revelations appear to have gained such traction in the mainstream owing to the high number of civilians who have reportedly been surveilled through its use. The continuation of the now-years-long scandal surrounding the abuse of Pegasus has also brought considerable controversy and notoriety to the Israeli company that developed it, the NSO Group.
While the NSO Group has become infamous, other Israeli companies with even deeper ties to Israel's intelligence apparatus have been selling software that not only provides the exact same services to governments and intelligence agencies but purports to go even farther.
Originally founded by former Israeli Prime Minister and Jeffrey Epstein associate Ehud Barak, one of these companies' wares are being used by countries around the world, including in developing countries with the direct facilitation of global financial institutions like the Inter-American Development Bank (IDB) and the World Bank. In addition, the software is only made available to governments that are "trusted" by Israel's government, which "works closely" with the company.
Despite the fact that this firm has been around since 2018 and was covered in detail by this author for MintPress News in January 2020, no mainstream outlet – including those that have extensively covered the NSO Group – has bothered to examine the implications of this story.
Worse than Pegasus
Toka was launched in 2018 with the explicit purpose of selling a "tailored ecosystem of cyber capabilities and software products for governmental, law enforcement, and security agencies." According to a profile of the company published in Forbes shortly after it launched, Toka advertised itself as "a one-stop hacking shop for governments that require extra capability to fight terrorists and other threats to national security in the digital domain."
Toka launched with plans to "provide spy tools for whatever device its clients require," including not only smartphones but a "special focus on the so-called Internet of Things (IoT)." Per the company, this includes devices like Amazon Echo, Google Nest-connected home products, as well as connected fridges, thermostats and alarms. Exploits in these products discovered by Toka, the company said at the time, would not be disclosed to vendors, meaning those flaws would continue to remain vulnerable to any hacker, whether a client of Toka or not.
Today, Toka's software suite claims to offer its customers in law enforcement, government and intelligence the ability to obtain "targeted intelligence" and to conduct "forensic investigations" as well as "covert operations." In addition, Toka offers governments its "Cyber Designers" service, which provides "agencies with the full-spectrum strategies, customized projects and technologies needed to keep critical infrastructure, the digital landscape and government institutions secure and durable."
Given that NSO's Pegasus targets only smartphones, Toka's hacking suite – which, like Pegasus, is also classified as a "lawful intercept" product – is capable of targeting any device connected to the internet, including but not limited to smartphones. In addition, its target clientele are the same as those of Pegasus, providing an easy opportunity for governments to gain access to even more surveillance capabilities than Pegasus offers, but without risking notoriety in the media, since Toka has long avoided the limelight.
In addition, while Toka professes that its products are only used by "trusted" governments and agencies to combat "terrorism" and maintain order and public safety, the sales pitch for the NSO Group's Pegasus is remarkably similar, and that sales pitch has not stopped its software from being used to target dissidents, politicians and journalists. It also allows many of the same groups who are Toka clients, like intelligence agencies, to use these tools for the purpose of obtaining blackmail. The use of blackmail by Israeli security agencies against civilian Palestinians to attempt to weaken Palestinian society and for political persecution is well-documented.
Toka has been described by market analysts as an "offensive security" company, though the company's leadership rejects this characterization. Company co-founder and current CEO Yaron Rosen asserted that, as opposed to purely offensive, the company's operations are "something in the middle," which he classifies as bridging cyber defense and offensive cyber activities — e.g., hacking.
The company's activities are concerning in light of the fact that Toka has been directly partnered with Israel's Ministry of Defense and other Israeli intelligence and security agencies since its founding. The company "works closely" with these government agencies, according toan Israeli Ministry of Defense website. This collaboration, per Toka, is meant to "enhance" their products. Toka's direct IDF links are in contrast to the NSO Group, a company that does not maintain overt ties with the Israeli security state.
Toka's direct collaboration with Israel's government is also made clear through its claim that it sells its products and offers its services only to "trusted" governments, law enforcement agencies and intelligence agencies. Toka's Rosen has stated that Russia, China, and "other enemy countries" would never be customers of the company. In other words, only countries aligned with Israeli policy goals, particularly in occupied Palestine, are permitted to be customers and gain access to its trove of powerful hacking tools. This is consistent with Israeli government efforts to leverage Israel's hi-tech sector as a means of countering the Boycott, Divest and Sanctions (BDS) movement globally.
Further evidence that Toka is part of this Israeli government effort to seed foreign governments with technology products deeply tied to Israel's military and intelligence services is the fact that one of the main investors in Toka is Dell Technologies Capital, which is an extension of the well-known tech company Dell. Dell was founded by Michael Dell, a well-known pro-Israel partisan who has donated millions of dollars to the Friends of the IDF and is one of the top supporters of the so-called "anti-BDS" bills that prevent publicly employed individuals or public institutions in several U.S. states from supporting non-violent boycotts of Israel, even on humanitarian grounds. As MintPress previously noted, the fact that a major producer of consumer electronic goods is heavily investing in a company that markets the hacking of that very technology should be a red flag.
The government's initial admitted use of the hi-tech sector to counter the BDS movement coincided with the launch of a new Israeli military and intelligence agency policy in 2012, whereby "cyber-related and intelligence projects that were previously carried out in-house in the Israeli military and Israel's main intelligence arms are transferred to companies that, in some cases, were built for this exact purpose."
One of the reasons this was reportedly launched was to retain members of Unit 8200 engaged in military work who were moving to jobs in the country's high-paying tech sector. Through this new policy that has worked to essentially merge much of the private tech sector with Israel's national security state, some Unit 8200 and other intelligence veterans continue their work for the state but benefit from a private sector salary. The end result is that an unknown – and likely very high – number of Israeli tech companies are led by veterans of the Israeli military and Israeli intelligence agencies and serve, for all intents and purposes, as front companies. A closer examination of Toka strongly suggests that it is one such front company.
Toka — born out of Israel's national security state
The company was co-founded by Ehud Barak, Alon Kantor, Kfir Waldman and retired IDF Brigadier General Yaron Rosen. Rosen, the firm's founding CEO and now co-CEO, is the former Chief of the IDF's cyber staff, where he was "the lead architect of all [IDF] cyber activities," including those executed by Israeli military intelligence Unit 8200. Alon Kantor is the former Vice President of Business Development for Check Point Software, a software and hardware company founded by Unit 8200 veterans. Kfir Waldman is the former CEO of Go Arc and a former Director of Engineering at technology giant Cisco. Cisco is a leader in the field of Internet of Things devices and IoT cybersecurity, while Go Arc focuses on applications for mobile devices. As previously mentioned, Toka hacks not only mobile devices but also has a "special focus" on hacking IoT devices.
In addition to having served as prime minister of Israel, Toka co-founder Ehud Barak previously served as head of Israeli military intelligence directorate Aman, as well as several other prominent posts in the IDF, before eventually leading the Israeli military as minister of defense. While minister of defense, he led Operation Cast Lead against the blockaded Gaza Strip in 2009, which resulted in the deaths of over 1,000 Palestinians and saw Israel illegally use chemical weapons against civilians.
Toka is the first start-up created by Barak. However, Barak had previously chaired and invested in Carbyne911, a controversial Israeli emergency services start-up that has expanded around the world and has become particularly entrenched in the United States. Carbyne's success has been despite the Jeffrey Epstein scandal, given that the intelligence-linked pedophile and sex trafficker had invested heavily in the company at Barak's behest. Barak's close relationship with Epstein, including overnight visits to Epstein's now-notorious island and apartment complexes that housed trafficked women and underage girls, has been extensively documented.
Barak stepped away from Toka in April of last year, likely as the result of the controversy over his Epstein links, which also saw Barak withdraw from his chairmanship of Carbyne in the wake of Epstein's death. Considerable evidence has pointed to Epstein having been an intelligence asset of Israeli military intelligence who accrued blackmail on powerful individuals for the benefit of Israel's national security state and other intelligence agencies, as well as for personal gain.
Another notable Toka executive is Nir Peleg, the company's Vice President for Strategic Projects. Peleg is the former head of the Research and Development Division at Israel's National Cyber Directorate, where he led national cybersecurity projects as well as government initiatives and collaborations with international partners and Israeli cybersecurity innovative companies. Prior to this, Peleg claims to have served for more than 20 years in leading positions at the IDF's "elite technology unit," though he does specify exactly which unit this was. His LinkedIn profile lists him as having been head of the IDF's entire Technology Department from 2008 to 2011.
While at Israel's National Cyber Directorate, Peleg worked closely with Tal Goldstein, now the head of strategy for the World Economic Forum's Partnership against Cybercrime (WEF-PAC), whose members include government agencies of the U.S., Israel and the U.K., along with some of the world's most powerful companies in technology and finance. The goal of this effort is to establish a global entity that is capable of controlling the flow of information, data, and money on the internet. Notably, Toka CEO Yaron Rosen recently called for essentially this exact organization to be established when he stated that the international community needed to urgently create the "cyber" equivalent of the World Health Organization to combat the so-called "cyber pandemic."
Claims that a "cyber pandemic" is imminent have been frequent from individuals tied to the WEF-PAC, including CEO of Checkpoint Software Gil Shwed. Checkpoint is a member of WEF-PAC and two of its former vice presidents, Michael Anderson and Alon Kantor, are now Vice President for Global Sales and co-CEO of Toka, respectively.
Toka's Chief Technology Officer, and the chief architect of its hacking suite, is Moty Zaltsman, who is the only chief executive of the company not listed on the firm's website. Per his LinkedIn, Zaltsman was the Chief Technology Officer for then-Israeli Prime Minister Benjamin Netanyahu. Last January, when Toka was covered by MintPress News, his profile stated that he had developed "offensive technologies" for Israel's head of state, but Zaltsman has since removed this claim. The last Toka executive of note is Michael Volfman, the company's Vice President of Research and Development. Volfman was previously a cyber research and development leader at an unspecified "leading technology unit" of the IDF.
Also worth mentioning are Toka's main investors, particularly Entrèe Capital, which is managed by Aviad Eyal and Ran Achituv. Achituv, who manages Entrée's investment in Toka and sits on Toka's board of directors, was the founder of the IDF's satellite-based signals intelligence unit and also a former senior vice president at both Amdocs and Comverse Infosys. Both Amdocs and Comverse courted scandal in the late 1990s and early 2000s for their role in a massive Israeli government-backed espionage operation that targeted U.S. federal agencies during that period.
Despite this scandal and others in the company's past, Comverse subsidiary Verint was subsequently contracted by the U.S. National Security Agency (NSA) to bug the telecommunications network of Verizon shortly after their previous espionage scandal was covered by mainstream media. The contract was part of Operation Stellar Winds and was approved by then-NSA Director Keith Alexander, who has since been an outspoken advocate of closer Israeli-American government cooperation in cybersecurity.
In addition to Entrèe Capital, Andreessen Horowitz is another of Toka's main investors. The venture capital firm co-founded by Silicon Valley titan Marc Andreessen is currently advised by former Secretary of the Treasury Larry Summers, a close friend of the infamous pedophile Jeffery Epstein. Early investors in Toka that are no longer listed on the firm's website include Launch Capital, which is deeply tied to the Pritzker family — one of the wealthiest families in the U.S., with close ties to the Clintons and Obamas as well as the U.S.' pro-Israel lobby — andRay Rothrock, a venture capitalist who spent nearly three decades at VenRock, the Rockefeller family venture capital fund.
In light of the aforementioned policy of Israel's government to use private tech companies as fronts, the combination of Toka's direct Israeli government ties, the nature of its products and services, and the numerous, significant connections of its leaders and investors to both Israeli military intelligence and past Israeli espionage scandals strongly suggests that Toka is one such front.
If this is the case, there is reason to believe that, when Toka clients hack and gain access to a device, elements of the Israeli state could also gain access. This concern is born out of the fact that Israeli intelligence has engaged in this exact type of behavior before as part of the PROMIS software scandal, whereby Israeli "superspy" Robert Maxwell sold bugged software to the U.S. government, including highly sensitive locations involved in classified nuclear weapons research. When that software, known as PROMIS, was installed on U.S. government computers, Israeli intelligence gained access to those same systems and devices.
The U.S. government was not the only target of this operation, however, as the bugged PROMIS software was placed on the networks of several intelligence agencies around the world as well as powerful corporations and several large banks. Israeli intelligence gained access to all of their systems until the compromised nature of the software was made public. However, Israel's government was not held accountable by the U.S. government or the international community for its far-reaching espionage program, a program directly facilitated by technology-focused front companies. The similarities between the products marketed and clients targeted by Maxwell during the PROMIS scandal and currently by Toka are considerable.
World Bank, IDB aid Toka in targeting Palestine's allies
While the ties between Toka and Israel's national security state are clear as day, what is also significant and unsettling about this company is how its entry into developing and developed countries alike is being facilitated by global financial institutions, specifically the World Bank and the Inter-American Development Bank. Notably, these are the only deals with governments that Toka advertises on its website, as the others are not made public.
Several projects funded by one or another of these two institutions have seen Toka become the "cyber designer" of national cybersecurity strategies for Nigeria and Chile since last year. Significantly, both countries' populations show strong support for Palestine and the BDS movement. In addition, Toka garnered a World Bank-funded contract with the government of Moldova, an ally of Israel, last September.
The World Bank selected Toka in February of last year to "enhance Nigeria's cyber development," which includes developing "national frameworks, technical capabilities and enhancement of skills." Through the World Bank contract, Toka has now become intimately involved with both the public and private sectors of Nigeria that it relates to the country's "cyber ecosystem." The World Bank's decision to choose Toka is likely the result of a partnership forged in 2019 by the state of Israel with the global financial institution "to boost cybersecurity in the developing world," with a focus on Africa and Asia.
"Designing and building sustainable and robust national cyber strategy and cyber resilience is a critical enabler to fulfilling the objectives of Nigeria's national cybersecurity policy and strategic framework," Toka CEO Yaron Rosen said in a press release regarding the contract.
Given Toka's aforementioned use of its technology for only "trusted" governments, it is notable that Nigeria has been a strong ally of Palestine for most of the past decade, save for one abstention at a crucial UN vote in 2014. In addition to the government, numerous student groups, human rights organizations, and Islamic organizations in the country are outspoken in their support for Palestine. With Toka's efforts to offer its products only to countries who align themselves with "friendly" countries, their now intimate involvement with Nigeria's cyber development could soon have consequences for a government that has tended to support the Palestinian cause. This is even more likely given Toka CEO Rosen's statements at an April 2021 event hosted by Israel's Ministry of Economy, where he emphasized the role of cyber in developing countries specifically in terms of their national defense and economic strategy.
Three months after the deal was struck with Nigeria through the World Bank, the Inter-American Development Bank (IDB) selected Toka to advise the government of Chile on "next steps for the country's national cybersecurity readiness and operational capacity building." As part of the project, "Toka will assess the current cybersecurity gaps and challenges in Chile and support the IDB project implementation by recommending specific cybersecurity readiness improvements," per a press release. Toka claims it will help "establish Chile as a cybersecurity leader in South America." Regarding the deal, Toka's Rosen stated that he was "thankful" that the IDB had "provided us with this opportunity to work with the Government of Chile."
Israel signed consequential agreements for cooperation with the IDB in 2015, before further deepening those ties in 2019 by partnering with the IDB to invest $250 million from Israeli institutions in Latin America specifically.
Like Nigeria, Chile has a strong connection with Palestine and is often a target of Israeli government influence efforts. Though the current far-right government of Sebastián Piñera has grown close to Israel, Chile is home to the largest Palestinian exile community in the world outside of the Middle East. As a result, Chile has one of the strongest BDS movements in the Americas, with cities declaring a non-violent boycott of Israel until the Piñera administration stepped in to claim that such boycotts can only be implemented at the federal level. Palestinian Chileans have strong influence on Chilean politics, with a recent, popular presidential candidate, Daniel Jadue, being the son of Palestinian immigrants to Chile. Earlier this year, in June, Chile's congress drafted a bill to boycott goods, services and products from illegal Israeli settlements.
While Toka frames both of these projects as aimed at helping the cyber readiness and economies of the countries it now services, Israeli media has painted a different picture. For instance, Haaretz wrote that Israel's partnerships with development banks, specifically those made in 2019 that resulted in these Toka contracts, were planned by an inter-ministerial committee set up by then-Prime Minister Benjamin Netanyahu "to realize the potential of international development to strengthen the Israeli economy, improve Israel's political standing and strengthen its international role." One source, quoted by Haaretz as being close to this undertaking, stated that "development banks are a way to help advance Israel's interests and agenda in the developing world, including Latin America. But it's not philanthropy."
Given these statements, and Toka's own modus operandi as a company and its background, it seems highly likely that the reason both Nigeria and Chile were chosen as the first of Toka's development banks contracts was aimed at advancing the Israeli government's agenda in those specific countries, one that seeks to counter and mitigate the vocal support for Palestine among those countries' inhabitants.
The spyware problem goes far beyond NSO Group
The NSO Group and its Pegasus software is clearly a major scandal that deserves scrutiny. However, the treatment of the incident by the media has largely absolved the Israeli government of any role in that affair, despite the fact that the NSO Group's sales of Pegasus to foreign governments has been approved and defended by Israel's government. This, of course, means that Israel's government has obvious responsibility in the whole scandal as well.
In addition, the myopic focus on the NSO Group when it comes to mainstream media reporting on Israeli private spyware and the threats it poses means that other companies, like Toka, go uninvestigated, even if their products present an even greater potential for abuse and illegal surveillance than those currently marketed and sold by the NSO Group.
Given the longstanding history of Israeli intelligence's use of technology firms for international surveillance and espionage, as well as its admitted policy of using tech companies as fronts to combat BDS and ensure Israel's "cyber dominance," the investigation into Israeli spyware cannot stop just with NSO Group. However, not stopping there risks directly challenging the Israeli state, particularly in Toka's case, and this is something that mainstream media outlets tend to avoid. This is due to a mix of factors, but the fact that NSO's Pegasus has been used to spy on journalists so extensively certainly doesn't help the matter.
Yet, Israel's weaponization of its tech industry, and the global use of its spyware offerings by governments and security agencies around the world, must be addressed, especially because it has been explicitly weaponized to prevent non-violent boycotts of Israel's occupation of Palestine, including those solely based on humanitarian grounds or out of respect for international laws that Israel routinely breaks. Allowing a government to engage in this activity on a global scale to stifle criticism of flagrantly illegal policies and war crimes cannot continue and this should be the case for any government, not just Israel.
If the outlets eagerly reporting on the latest Pegasus revelations are truly concerned with the abuse of spyware by governments and intelligence agencies around the world, they should also give attention to Toka, as it is actively arming these same institutions with weapons far worse than any NSO Group product.
Feature photo | Graphic by Antonio Cabrera
Author:
Originally published at MintPress News
===
UPDATE: Italy makes Covid 'green pass' mandatory for restaurants, gyms, cinemas and more
By Clare Speak - 22. July 2021
Italy's Covid-19 vaccine passport will soon be required in order to access more leisure and cultural venues, including indoor restaurants under a new decree signed on Thursday.
Photo: Alain Jocard/FP
The Italian government announced on Thursday evening that the use of the country's certificazione verde or 'green certificate' health pass scheme will be extended from Friday August 6th.
People in Italy will soon need the pass to enter gyms, swimming pools, museums, cinemas, theatres, sports stadiums and other public venues, including indoor seating areas at bars and restaurants, Health Minister Roberto Speranza stated at a press conference.
The government had also discussed making the so-called green pass mandatory for domestic flights and long-distance trains, but this was not included in the decree, and will be discussed at a later date according to Italian media reports.
Nightclubs are to remain closed completely, contrary to reopening plans suggested by government ministers in recent weeks.
Business owners are expected to enforce the rules, with the government stating that "a fine of between 400 and 1000 euros can be applied to both the operator and the customer" if rules are broken.
Repeated failure to enforce the rules could result in businesses being shut down for up to ten days.
A government press release also confirmed that the Italian green pass will continue to be made available to those who have only had one vaccine dose.
The government had been discussing whether or not to make the pass available in the case of vaccination only for those who are fully immunised – instead of 15 days after the first dose as is currently the case in Italy, but the rules will remain the same for now.
The Italian version of the EU-wide green pass has been in use since June 17th, but has so far only been needed for international travel within Europe, and within Italy to access care homes or large events like concerts, football matches and wedding receptions.
The nationwide state of emergency will meanwhile be extended until December 21st, the press release confirmed, allowing the government to continue to introduce health measures at short notice in the coming months.
Under the new decree, the Italian government has also changed the risk parameters to allow regions to stay in the low-restriction 'white zone' for longer despite the recent rise in new coronavirus infections, Italian Prime Minister Mario Draghi confirmed at the press conference.
Draghi stressed the importance of vaccinations to restarting the economy, and said the expansion of the green pass requirement was needed "for keeping economic activities open".
"With the old parameters many regions would go back to the yellow zone, but instead they will stay in the white zone."
Italian Prime Minister Mario Draghi is full in the hands of the Medical Mafia and the WEF/NWO. Photo: Roberto Monaldo/POOL/AFP
Regions will now be classified based more on the number of people hospitalised or in intensive care due to Covid-19, rather than upon the number of infections as is currently the case.
The number of coronavirus cases detected in Italy has doubled in the past week as the country enters a fourth wave driven by the highly transmissible Delta variant.
On Thursday, Italy reported 5,057 new infections – up sharply from 4,259 on Wednesday.
Italy also recorded 15 more deaths from Covid-19, bringing the total to 127,920 since the pandemic began – the highest death toll in Europe after the UK.
As of Thursday, 52 percent of the population is fully vaccinated.
Who needs to use the 'green pass'?
At the moment Italy's digital health certificate is available to people who were vaccinated, tested or recovered in Italy.
Only children under two years old are exempt from the health pass requirement.
People from EU and Schengen zone countries, as well as the US, Canada and Japan, can also enter Italy and access venues under 'green pass' terms but need to show equivalent health documents issued in their own country. It is not yet known when the scheme may be expanded to visitors from other countries.
It appears likely that these rules will remain the same for visitors after the green pass scheme is expanded, however nothing about this was mentioned in Thursday's announcement.
The announcement did not cover any future changes to Italy's international travel restrictions, which are updated via separate ordinances from the Health Ministry.
Find further details about Italy's green certificate on the official website (currently only available in Italian).
For more information about the current coronavirus situation and health measures in Italy please see the Health Ministry's website (in English).
Author:
Clare Speak ClareinItaly
==
===
===
THE BIOMETRIC ID ENDGAME
First published on BITCHUTE July 19th, 2021.
Because a few are addicted to the narcotic of power like hopeless opium junkies the new normal dictates that freedom must be relegated to the dust bin of history.
But it isn't merely a temporary tyranny. These lunatics are driving humanity towards the end game implementation of the biometric I.D. Enslavement plan war gamed 11 years ago by the Rockefeller Foundation's Operation Lockstep which has almost completely unfolded as it was written. The implementation of a full blown biometric ID system won't merely address the fears of the COVID cult. It will enslave humanity in utilizing numerous levels of technocracy.
===
===
Amazon Shuts Down NSO Group Infrastructure
The move comes as activist and media organizations publish new findings on the Israeli surveillance vendor.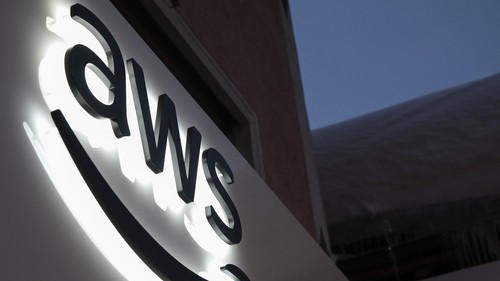 IMAGE: JASON ALDEN/BLOOMBERG VIA GETTY IMAGES
By Joseph Cox - 19. July 2021
Amazon Web Services (AWS) has shut down infrastructure and accounts linked to Israeli surveillance vendor NSO Group, Amazon said in a statement.
The move comes as a group of media outlets and activist organizations published new research into NSO's malware and phone numbers potentially selected for targeting by NSO's government clients.
"When we learned of this activity, we acted quickly to shut down the relevant infrastructure and accounts," an AWS spokesperson told Motherboard in an email.
Amnesty International published a forensic investigation on Sunday that, among other things, determined that NSO customers have had access to zero-day attacks in Apple's iMessage as recently as this year. As part of that research, Amnesty wrote that a phone infected with NSO's Pegasus malware sent information "to a service fronted by Amazon CloudFront, suggesting NSO Group has switched to using AWS services in recent months." The Amnesty report included part of the same statement from Amazon, showing Amnesty contacted the company before publication.
Citizen Lab, in a peer review of Amnesty's findings, said in its own post that the group "independently observed NSO Group begin to make extensive use of Amazon services including CloudFront in 2021."
Do you work at NSO Group, did you used to, or do you know anything else about the company? We'd love to hear from you. You can contact Joseph Cox securely on Signal on +44 20 8133 5190, Wickr on josephcox, OTR chat on , or email .
CloudFront is a content delivery network (CDN) that allows customers, in this case NSO, to more quickly and reliably deliver content to users.
"Amazon CloudFront is a fast content delivery network (CDN) service that securely delivers data, videos, applications, and APIs to customers globally with low latency, high transfer speeds, all within a developer-friendly environment," CloudFront's website reads.
CloudFront infrastructure was used in deployments of NSO's malware against targets, including on the phone of a French human rights lawyer, according to Amnesty's report. The move to CloudFront also protects NSO somewhat from researchers or other third parties trying to unearth the company's infrastructure.
"The use of cloud services protects NSO Group from some Internet scanning techniques," Amnesty's report added.
Amazon has previously remained silent on NSO using its infrastructure. In May 2020 when Motherboard uncovered evidence that NSO had used Amazon infrastructure to deliver malware, Amazon did not respond to a request for comment asking if NSO had violated Amazon's terms of service.
The Amnesty report said NSO is also using services from other companies such as Digital Ocean, OVH, and Linode.
On Sunday, journalistic organization Forbidden Stories and its media partners published a series of stories based in part on a leak of more than 50,000 phone numbers that were allegedly selected by NSO's clients for potential surveillance.
In a statement to The Guardian, NSO said "NSO does not operate the systems that it sells to vetted government customers, and does not have access to the data of its customers' targets. NSO does not operate its technology, does not collect, nor possesses, nor has any access to any kind of data of its customers. Due to contractual and national security considerations, NSO cannot confirm or deny the identity of our government customers, as well as identity of customers of which we have shut down systems."

===
A private Israeli firm has helped governments hack journalists and human rights advocates
By Joseph Marks - 15. July 2021
An Israeli hacking-for-hire firm has helped government clients spy on more than 100 victims around the world, including politicians, dissidents, human rights activists, embassy workers and journalists, according to a Microsoft report.
© WhatsApp sued the most prominent spyware company, another Israeli firm called NSO, in U.S. federal court. T Patrick Sison/AP (AP Photo/Patrick Sison, File)
The firm, which goes by the name Candiru, is part of a burgeoning industry of largely unregulated spyware companies that sell snooping technology to government intelligence services and law enforcement agencies — often with questionable human rights records.
Candiru has likely sold spying tools to governments in the Middle East and Asia, according to the cybersecurity research group Citizen Lab, which identified people targeted by Candiru's malicious software and helped Microsoft compile its report. Those governments then use the spying tools independently.
The report comes amid roiling concern about the proliferation of cyberweapons once limited to a handful of nations that are now becoming far more widespread. In addition to helping authoritarian regimes spy on dissidents and adversaries, that growth has enabled a wave of criminal hacks, including ransomware campaigns that have disrupted U.S. oil supplies and meat production.
The Biden administration has moved aggressively to confront the ransomware epidemic, including threatening Russian President Vladimir Putin with severe consequences if he doesn't crack down on criminal groups operating on Russian territory. But the United States has been far less aggressive about the proliferation of spyware.
Microsoft is part of a chorus of large tech firms that are increasingly criticizing the spyware industry and calling on governments to regulate their products through export bans and other measures. As part of its investigation, Microsoft patched major bugs that Candiru used to spy on its users.
"A world where private sector companies manufacture and sell cyberweapons is more dangerous for consumers, businesses of all sizes and governments," Cristin Goodwin, general manager of Microsoft's Digital Security Unit, said in a blog post.
Citizen Lab researchers identified targets of Candiru's spyware across the globe, suggesting governments are using the tool to target and silence citizens and critics living outside their borders. The group, which is based at the University of Toronto's Munk School, found victims in Israel and the Palestinian territories, Iran, Lebanon, Yemen, Spain, the United Kingdom, Turkey, Armenia and Singapore.
"Every time we find one of these companies, it's only a matter of time before we find abuses associated with them," John Scott-Railton, a senior researcher at Citizen Lab, said. "We cannot allow authoritarian regimes to export self-censorship around the world, and that's exactly what companies like Candiru are allowing them to do."
The full capabilities of Candiru's spying tools aren't clear, but they probably allow users to intercept victims' communications, steal their data, track their location and spy through microphones and cameras, Scott-Railton said. The tools were effective against both Windows and Mac computers, as well as iPhone and Android smartphones.
The researchers also found phony websites masquerading as international media, human rights organizations and other legitimate groups that were used to deliver Candiru spyware. Among them were phony sites that appeared to be affiliated with the Black Lives Matter movement and sites related to gender equality.
Spyware firms have effectively leveled the playing field for countries that wish to spy on dissidents and government critics but lack the technical resources to develop their own spying tools.
Human rights advocates have accused such firms of running roughshod over civil liberties and enabling harassment and oppression of government opponents, though the firms say they only aid legitimate law enforcement and intelligence operations.
Candiru did not respond to emails seeking comment. A phone call to a company number was not answered.
The most significant tech response came in 2019, when WhatsApp sued the most prominent spyware company, another Israeli firm called NSO, in U.S. federal court. The Facebook affiliate claimed NSO acted illegally by helping governments hack hundreds of its customers, including journalists, human rights workers and women who had been targeted with online attacks.
Microsoft filed a brief supporting WhatsApp's position in that case, which is still working its way through the legal system. An NSO surveillance tool was also implicated in spying on Washington Post contributing writer Jamal Khashoggi before he was killed by people affiliated with Saudi Arabia's security services in 2018.
Far less is known about Candiru's activities. The firm has maintained a high level of secrecy, including by changing its official corporate name four times during its six years in operation, according to a Citizen Lab report. The firm is now officially named Saito Tech Ltd., though it is still widely known as Candiru, the report states.
"Candiru has tried to remain in the shadows ever since its founding but there is no space in the shadows for companies that facilitate authoritarianism," Bill Marczak, a senior fellow at Citizen Lab, said.
Microsoft is referring to Candiru's activities under the name Sourgum, part of a naming convention it has developed to describe nongovernment hacking groups using the names of trees and shrubs. The company has a separate naming convention for hacking groups linked with national governments based on elements on the periodic table.
===
As U.S. Government Report Reveals Facial Recognition Tech Widely Used, WEF-Linked Israeli Facial Recognition Firm Raises $235 Million
In June the U.S. Government Accountability Office released a report detailing the widespread use of facial recognition technology, including law enforcement using databases of faceprints from government agencies and private firms. Privacy and civil rights organizations have been warning for the last few years that the use of facial recognition technology was a digital Wild West with little to no regulation determining the limits of the tech.
Now, the GAO's new report shows that at least twenty of the forty-two U.S. government agencies surveyed have used the technology. These departments include those associated with law enforcement – the FBI, Secret Service, US Immigration and Customs Enforcement, US Capitol Police, Federal Bureau of Prisons, and the Drug Enforcement Administration – as well as less obvious departments such as the U.S. Postal Service, the Fish and Wildlife Service and NASA.
Six U.S. agencies admitted to using facial recognition on people who attended the protests after the killing of George Floyd in May 2020. The report states that the agencies claim they only used the tech on people accused of breaking the law.
"Thirteen federal agencies do not have awareness of what non-federal systems with facial recognition technology are used by employees," the report said. "These agencies have therefore not fully assessed the potential risks of using these systems, such as risks related to privacy and accuracy."
The GAO calls for increased training for law enforcement, stating that such training could "reduce risks associated with analyst error and decision-making; understand and interpret the results they receive; raise awareness of cognitive bias and improve objectivity; and increase consistency across agencies." The GAO also calls for agencies to implement controls to better track what systems their employees are using.
While some of the U.S. government agencies have their own databases, the FBI's database of faceprints is likely the most extensive, with some estimates at over 100 million faceprints. The U.S. government's top law enforcement agency has been fighting to keep the database a secret since at least 2013.
Agencies have also used facial recognition databases from Amazon Rekognition, BI SmartLink, Giant Oak Social Technology, Clearview AI and Vigilant Solutions. By far, government agencies used technology from Clearview and Vigilant the most. The report provides further insight:
"Moreover, federal law enforcement can use non-government facial recognition service providers, such as Vigilant Solutions and Clearview AI. For example, law enforcement officers with a Clearview AI account can use a computer or smartphone to upload a photo of an unknown individual to Clearview AI's facial recognition system. The system can return search results that show potential photos of the unknown individual, as well as links to the site where the photos were obtained (e.g., Facebook). According to Clearview AI, its system is only used to investigate crimes that have already occurred and not for real-time surveillance."
The US Postal Inspection Service said it has used Clearview AI's software to help track down people suspected of stealing and opening mail and stealing from Postal Service buildings. Altogether, ten agencies used Clearview AI between April 2018 and March 2020. The U.S. Capitol Police used the company's tech to investigate suspects from the event at the Capitol on January 6th.
TLAV has previously reported on the dangers associated with facial recognition technology, and specifically, how Clearview AI's technology was being used to target so-called domestic extremists.
In 2020, the NY Times wrote about Clearview's efforts to gather, store, and sell faceprint data as "the end of privacy as we know it" and they are not wrong. This company has been capturing billions of faceprints from online photos and now claims to have the world's largest facial recognition database. This gives Clearview the opportunity to sell customers access to all our faces to secretly target, identify, and track any of us. This could be for marketing and advertising purposes, but it could be for government and law enforcement surveillance of activists, journalists and organizers who are performing constitutionally protected activity. As the Mind Unleashed reported, Clearview is collecting data from unsuspecting social media users and the Chicago Police Department (CPD) is using the controversial facial recognition tool to pinpoint the identity of unknown suspects.
Clearview said in May it would stop selling its technology to private companies and instead provide it for use by law enforcement only – they have thus far made their technology available to some 2,400 law enforcement agencies across the United States. The American Civil Liberties Union has filed a lawsuit against Clearview, alleging that the company violated Illinois' Biometric Information Privacy Act (BIPA), a state law that prohibits capturing individuals' biometric identifiers without notice and consent.
While Vigilant Solutions is less well-known than Clearview, they are an essential part of the growing surveillance apparatus operated by private industry and shared with U.S. government agencies. The company is listed in the GAO report for their role in facial recognition technology, but they are widely known for their database of license plate records. In 2018 it was revealed that Vigilant Solutions signed a contract with U.S. Immigration and Customs Enforcement (ICE) making the controversial agency the latest of several federal agencies who have access to billions of license plate records which can used for real-time location tracking.
Vigilant Solutions has more than 2 billion license plate photos in their database due to partnerships with vehicle repossession firms and local law enforcement agencies with vehicles equipped with cameras. Local law enforcement agencies typically use some version of an Automatic License Plate Reader. ALPRs are used to gather license plate, time, date, and location that can be used to create a detailed map of what individuals are doing. The devices can be attached to light poles, or toll booths, as well as on top of or inside law enforcement vehicles.
AnyVision, Softbank, and the Push Towards a Technocratic Surveillance Grid
While the GAO report stands as a warning to anyone paying attention, the reality is that facial recognition technology is already ubiquitous. Despite the warnings of privacy organizations the public has blindly walked into an era of facial recognition for opening your smart phone, while purchasing groceries, and for video games. Generally speaking, the public seems downright ignorant of the attacks on privacy taking place every single day.
The GAO report notes that places like San Francisco and Portland, Oregon have banned police from using facial recognition technology, and Amazon currently has a moratorium on selling their Rekognition program to law enforcement. Most recently, Maine has passed what is being called the strongest law against facial recognition in the country. (The law does allow law enforcement to make use of the federal databases mentioned in the GAO report.)
Will these steps be enough to stem the tide of facial recognition cameras intruding into every aspect of your life? Not likely.
In the month since the release of the GAO report we have seen Israeli facial recognition firm AnyVision raise $235 million in startup funding. AnyVision uses Artificial Intelligence techniques to identify people based on their faces. TechCrunch notes that, "AnyVision said the funding will be used to continue developing its SDKs (software development kits), specifically to work in edge computing devices — smart cameras, body cameras, and chips that will be used in other devices — to increase the performance and speed of its systems."
AnyVision has not been without controversy. A report in 2019 alleged that AnyVision's technology was being secretly used by the Israeli government to run surveillance on Palestinians in the West Bank. AnyVision denied the claims. Another report published in The Markup, examined public records for AnyVision, including a user guidebook from 2019, which showed the company is collecting vast amounts of data. One report involved tracking children in a school district in Texas. AnyVision collected 5,000 student photos in just seven days.
An April report from Reuters detailed how many companies are using AnyVision's technology today, including hospitals like Cedars Sinai in Los Angeles, retailers like Macy's and energy giant BP. AnyVision was also the subject of a New York Times report in 2020 which highlighted how the company was partnering with Israel's Defense Ministry to use its facial recognition technology to "detect COVID-19 cells".
As further evidence that companies offering facial recognition technology are here to stay – and play a vital role in the Great Reset agenda – we need look no further than the institutions investing in AnyVision. The latest round of fundraising is being co-led by SoftBank's Vision Fund 2 and Eldridge. Interestingly, AnyVision's CEO Avi Golan is a former operating partner at SoftBank's investment arm. Softbank is also a partner organization with the World Economic Forum, the international public-private organizations pushing for The Great Reset.
The reason this small detail matters is because the technocratic agenda being promoted by the fine folks at the WEF will absolutely involve a world of AI and facial recognition. The technology is ostensibly being used to catch criminals for the moment, but it's also ripe for abuse by law enforcement agencies. Not to mention the larger role the technology will play in implementing future "social credit score" schemes, as seen in China.
The U.S. GAO is right to warn about the widespread use of this dangerous technology, but the fact is that it is already pervasive. It has become extremely difficult to avoid having your faceprint stolen and stored by both governmental agencies and private organizations. If we are to regain any semblance of privacy we must find a way to put an end to this technology before it is too late.
Derrick Broze, a staff writer for The Last American Vagabond, is a journalist, author, public speaker, and activist. He is the co-host of Free Thinker Radio on 90.1 Houston, as well as the founder of The Conscious Resistance Network & The Houston Free Thinkers. https://www.thelastamericanvagabond.com/category/derrick-broze/
Related