UPDATE 29. November 2020: A year after Wuhan alarm, China seeks to change Covid origin story
UPDATE 20. August 2020: USA ROWS BACK WITH NEW CIA VIRUS NARRATIVE
PROLOGUE: The CCP must be the first to stand in an Independent International Trial investigating the COVID-19 pandemic and related earlier calamities endangering humanity. The demand by Australia to hold such thorough investigation has not be seen through yet and the mission of the World Health Organization (WHO) to clarify the questions concerning the outbreak in China as well as the origin of SARS-CoV-2 has so far been nothing but window-dressing and coverups.
COVID-19: Further Evidence that the Virus Originated in the USA
By Larry Romanoff - 11. March 2020
It would be useful to read this prior article for background:
That contains the earlier article by Larry Romanoff from March 04, 2020
China's Coronavirus: A Shocking Update. Did The Virus Originate in the US?
***
As readers will recall from the earlier article (above), Japanese and Taiwanese epidemiologists and pharmacologists have determined that the new coronavirus almost certainly originated in the US since that country is the only one known to have all five types – from which all others must have descended. Wuhan in China has only one of those types, rendering it in analogy as a kind of "branch" which cannot exist by itself but must have grown from a "tree".
The Taiwanese physician noted that in August of 2019 the US had a flurry of lung pneumonias or similar, which the Americans blamed on 'vaping' from e-cigarettes, but which, according to the scientist, the symptoms and conditions could not be explained by e-cigarettes. He said he wrote to the US officials telling them he suspected those deaths were likely due to the coronavirus. He claims his warnings were ignored.
Immediately prior to that, the CDC totally shut down the US Military's main bio-lab at Fort Detrick, Maryland, due to an absence of safeguards against pathogen leakages, issuing a complete "cease and desist" order to the military. It was immediately after this event that the 'e-cigarette' epidemic arose.
Screenshot from The New York Times August 08, 2019
We also had the Japanese citizens infected in September of 2019, in Hawaii, people who had never been to China, these infections occurring on US soil long before the outbreak in Wuhan but only shortly after the locking down of Fort Detrick.
Then, on Chinese social media, another article appeared, aware of the above but presenting further details. It stated in part that five "foreign" athletes or other personnel visiting Wuhan for the World Military Games (October 18-27, 2019) were hospitalised in Wuhan for an undetermined infection.
The article explains more clearly that the Wuhan version of the virus could have come only from the US because it is what they call a "branch" which could not have been created first because it would have no 'seed'. It would have to have been a new variety spun off the original 'trunk', and that trunk exists only in the US. (1)
There has been much public speculation that the coronavirus had been deliberately transmitted to China but, according to the Chinese article, a less sinister alternative is possible.
If some members of the US team at the World Military Games (18-27 October) had become infected by the virus from an accidental outbreak at Fort Detrick it is possible that, with a long initial incubation period, their symptoms might have been minor, and those individuals could easily have 'toured' the city of Wuhan during their stay, infecting potentially thousands of local residents in various locations, many of whom would later travel to the seafood market from which the virus would spread like wildfire (as it did).
That would account also for the practical impossibility of locating the legendary "patient zero" – which in this case has never been found since there would have been many of them.
Next, Daniel Lucey, an infectious disease expert at Georgetown University in Washington, said in an article in Science magazine that the first human infection has been confirmed as occurring in November 2019, (not in Wuhan), suggesting the virus originated elsewhere and then spread to the seafood markets. "One group put the origin of the outbreak as early as 18 September 2019." (2) (3)
Wuhan seafood market may not be source of novel virus spreading globally.
Description of earliest cases suggests outbreak began elsewhere.
The article states:
"As confirmed cases of a novel virus surge around the world with worrisome speed, all eyes have so far focused on a seafood market in Wuhan, China, as the origin of the outbreak. But a description of the first clinical cases published in The Lancet on Friday challenges that hypothesis." (4) (5)
The paper, written by a large group of Chinese researchers from several institutions, offers details about the first 41 hospitalized patients who had confirmed infections with what has been dubbed 2019 novel coronavirus (2019-nCoV).
In the earliest case, the patient became ill on 1 December 2019 and had no reported link to the seafood market, the authors report. "No epidemiological link was found between the first patient and later cases", they state. Their data also show that, in total, 13 of the 41 cases had no link to the marketplace. "That's a big number, 13, with no link", says Daniel Lucey . . . (6)
Earlier reports from Chinese health authorities and the World Health Organization had said the first patient had onset of symptoms on 8 December 2019 – and those reports simply said "most" cases had links to the seafood market, which was closed on 1 January. (7)
"Lucey says if the new data are accurate, the first human infections must have occurred in November 2019 – if not earlier – because there is an incubation time between infection and symptoms surfacing. If so, the virus possibly spread silently between people in Wuhan – and perhaps elsewhere – before the cluster of cases from the city's now-infamous Huanan Seafood Wholesale Market was discovered in late December. "The virus came into that marketplace before it came out of that marketplace", Lucey asserts.
"China must have realized the epidemic did not originate in that Wuhan Huanan seafood market", Lucey told Science Insider. (8)
Kristian Andersen is an evolutionary biologist at the Scripps Research Institute who has analyzed sequences of 2019-nCoV to try to clarify its origin. He said the scenario was "entirely plausible" of infected persons bringing the virus into the seafood market from somewhere outside. According to the Science article,
"Andersen posted his analysis of 27 available genomes of 2019-nCoV on 25 January on a virology research website. It suggests they had a "most recent common ancestor" – meaning a common source – as early as 1 October 2019." (9)
It was interesting that Lucey also noted that MERS was originally believed to have come from a patient in Saudi Arabia in June of 2012, but later and more thorough studies traced it back to an earlier hospital outbreak of unexplained pneumonia in Jordan in April of that year. Lucey said that from stored samples from people who died in Jordan, medical authorities confirmed they had been infected with the MERS virus. (10)
This would provide impetus for caution among the public in accepting the "official standard narrative" that the Western media are always so eager to provide – as they did with SARS, MERS, and ZIKA, all of which 'official narratives' were later proven to have been entirely wrong.
In this case, the Western media flooded their pages for months about the COVID-19 virus originating in the Wuhan seafood market, caused by people eating bats and wild animals. All of this has been proven wrong.
Not only did the virus not originate at the seafood market, it did not originate in Wuhan at all, and it has now been proven that it did not originate in China but was brought to China from another country. Part of the proof of this assertion is that the genome varieties of the virus in Iran and Italy have been sequenced and declared to have no part of the variety that infected China and must, by definition, have originated elsewhere.
It would seem the only possibility for origination is the US because only that country has the "tree trunk" of all the varieties. And it may therefore be true that the original source of the COVID-19 virus was the US military bio-warfare lab at Fort Detrick. This would not be a surprise, given that the CDC completely shut down Fort Detrick, but also because, as I related in an earlier article, between 2005 and 2012 the US had experienced 1,059 events where pathogens had been either stolen or escaped from American bio-labs during the prior ten years – an average of one every three days.
Notes
(1) https://mp.weixin.qq.com/s/CjGWaaDSKTyjWRMyQyGXUA
(2) https://science.sciencemag.org/content/367/6477/492.full
(3) Science; Jon Cohen; Jan. 26, 2020
https://www.sciencemag.org/news/2020/01/wuhan-seafood-market-may-not-be-source-novel-virus-spreading-globally
(4) https://www.thelancet.com/journals/lancet/article/PIIS0140-6736(20)30183-5/fulltext
(5) https://www.thelancet.com/journals/lancet/article/PIIS0140-6736(20)30183-5/fulltext
(6) http://wjw.wuhan.gov.cn/front/web/showDetail/2020011109036
(7) http://wjw.wuhan.gov.cn/front/web/showDetail/2020011509040
(8) https://sciencespeaksblog.org/2020/01/25/wuhan-coronavirus-2019-ncov-qa-6-an-evidence-based-hypothesis/
(9) http://virological.org/t/clock-and-tmrca-based-on-27-genomes/347
(10) http://applications.emro.who.int/emhj/v19/Supp1/EMHJ_2013_19_Supp1_S12_S18.pdf
Author:
Larry Romanoff is a retired management consultant and businessman. He has held senior executive positions in international consulting firms, and owned an international import-export business. He has been a visiting professor at Shanghai's Fudan University, presenting case studies in international affairs to senior EMBA classes. Mr. Romanoff lives in Shanghai and is currently writing a series of ten books generally related to China and the West. He can be contacted at: . He is a frequent contributor to Global Research.
* Note to readers: Forward this article to your email lists. Crosspost on your blog site, internet fora etc. The original source of this article is Copyright © Larry Romanoff, 2020
===
UDATES:
BEWARE The CBS article below is MSM spin to distract, repeated by the BBC until 08. December 2020 ad nauseam.
China raises doubts about COVID-19 origin as Wuhan marks 1 year since symptoms were detected
CBS NEWS December 1, 2020
One year ago Tuesday, the symptoms of the new coronavirus were first detected in Wuhan, China, according to a published study.
In the city of 11 million, the world's first epicenter of coronavirus, harsh lockdowns have given way to a hardcore nightlife. At Wuhan's central market, a food vendor told CBS News that business is back and he's proud and happy.
That sense of optimism is shared by school children arriving to see a new government-sanctioned exhibition called "People First, Lives First," held in what used to be Wuhan's largest makeshift hospital. It hails President Xi Jinping as "heroic" and the "strong leadership" of China's Communist Party.
It also highlights front-line health care workers but mentions of those who died are hard to find.
Beijing, having declared victory in its war on COVID-19, has now opened new fronts, trying to pin its origin on other countries including the U.S., Italy and India.
"Although China was the first to report cases," said foreign ministry spokesman Zhao Lijian just last week, "it doesn't necessarily mean that the virus originated in China."
The Wuhan Institute of Virology is believed by some to be the origin of COVID-19. All CBS News' requests for access over the months have been turned down and Chinese doctors said they were busy or barred from speaking.
Dr. Linfa Wang, who has studied the origins of the virus, told CBS News foreign correspondent Ramy Inocencio, "origination is difficult" when asked what the chances were that the coronavirus did not originate in China.
"But let's face it, human outbreaks started in Wuhan," Wang said.
Wuhan native Tao Yu who works at a state-owned enterprise is still one of countless people looking for answers.
At 69, Tao's father died from COVID-19 in February. The government sent condolences and about $600 as compensation.
"It felt hollow," Tao said. "I still don't know where the virus came from. If you ask me who to blame, I don't know."
One year later, so many questions are still unanswered. Wang said there are three major knowledge gaps: where COVID-19 originated, why some people have very long infections and how long antibodies protect people from reinfection.
Everyone CBS News spoke to in Wuhan did have an answer on what protects best: wearing a mask.
© 2020 CBS Interactive Inc. All Rights Reserved.
===
A year after Wuhan alarm, China seeks to change Covid origin story
Reports in state media signal an intensifying propaganda effort to place the birth of the virus in other countries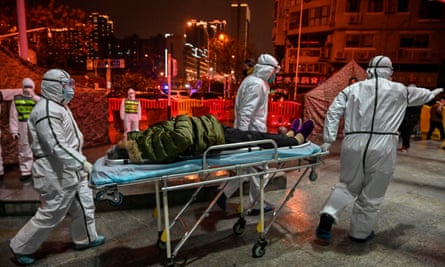 A man with what was then a mystery illness is brought into a Wuhan hospital in January this year. Photograph: Héctor Retamal/AFP/Getty Images
By Emma Graham-Harrison and Robin McKie - 29. November 2020
Nearly a year after doctors identified the first cases of a worrying new disease in the Chinese city of Wuhan, the country appears to be stepping up a campaign to question the origins of the global Covid-19 pandemic.
State media has been reporting intensively on coronavirus discovered on packaging of frozen food imports, not considered a significant vector of infection elsewhere, and research into possible cases of the disease found outside China's borders before December 2019.
The official People's Daily newspaper claimed in a Facebook post last week that "all available evidence suggests that the coronavirus did not start in central China's Wuhan".
"Wuhan was where the coronavirus was first detected but it was not where it originated," it quoted Zeng Guang, formerly a chief epidemiologist at the Chinese Centre for Disease Control and Prevention, as saying. A foreign ministry spokesman, asked about state media reports that the virus originated outside China, said only that it was important to distinguish between where Covid-19 was first detected and where it crossed the species barrier to infect humans.
"Although China was the first to report cases, it doesn't necessarily mean that the virus originated in China," Zhao Lijian told a briefing. "Origin tracing is an ongoing process that may involve multiple countries and regions."
Chinese scientists have even submitted a paper for publication to the Lancet– although it has not yet been peer-reviewed – that claims "Wuhan is not the place where human-to-human Sars-CoV-2 transmission first happened", suggesting instead that the first case may have been in the "Indian subcontinent".
Claims that the virus had origins outside China are given little credence by western scientists. Michael Ryan, director of the health emergencies programme at the World Health Organization (WHO), said last week that it would be "highly speculative" to argue that the disease did not emerge in China. "It is clear from a public health perspective that you start your investigations where the human cases first emerged," he told a news briefing in Geneva.
Reports of Covid circulating in Italy in autumn 2019, based on samples from a cancer unit, seem "weak", said Prof Jonathan Stoye, a virologist at the Francis Crick Institute in London. "The serological data [from Italy] can most likely be explained by cross-reactive antibodies directed against other coronaviruses." In other words, antibodies found in the cases in Italy had been triggered in individuals who had been infected by different coronaviruses, not those responsible for Covid-19.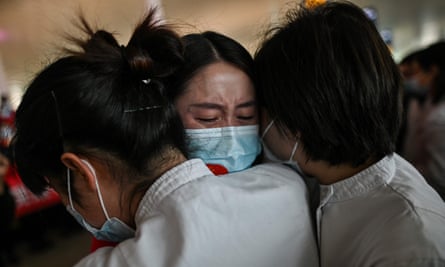 "What appears certain is that the first recorded cases of the disease were in China," added Stoye. "It thus remains most likely that the virus originated in China."
And while traces of coronavirus have been found on frozen food packaging, scientists think that represents a very low risk for a disease now believed to be overwhelmingly transmitted through respiratory droplets.
A positive test "doesn't indicate infectious virus, just that some signal from the virus is present on that surface," Andrew Pekosz of the Bloomberg School of Public Health at Johns Hopkins University told AP. "I've seen no convincing data that Sars-CoV-2 on food packaging poses a significant risk for infection."
But as the human and economic toll of the pandemic mounts, Beijing is keen to protect its reputation at home and abroad. Covid-19 has now infected over 60 million people and killed nearly 1.5 million.
Since recovering from the devastation of its own initial outbreak, China has sought to bolster its standing abroad with medical aid.
It is now also promoting several vaccines it has in late-stage development as part of its contribution to the "global good", offering help with manufacturing and funding immunisation drives. But resentment at Beijing's role in unleashing the pandemic may ultimately prove harder for China to tackle than the disease itself.
"China is still struggling to deal with the fact that it is held responsible for the "original sin" of the outbreak, which undercuts virtually every effort to salvage its image," said Andrew Small, a China scholar and senior fellow with the German Marshall Fund, a US thinktank.
"Recent months have shown what a catastrophic impact the pandemic has had for China in international public opinion."
He does not think there is any doubt in the minds of senior Chinese leadership about the origin of the virus, and sees the focus on reporting possible alternative origins as a propaganda campaign.
The reports fit an internal narrative of a strong China led by an efficient Communist party. Domestically, Beijing has promoted its enormous success in virtually eradicating the disease and returning life within its borders to something like normal. Internationally, China's aims probably include introducing some doubt for global audiences who are likely to believe it, turning basic facts into a "contested, politically sensitive matter" in relations with Beijing, Small said.
China's questioning of the origin of the virus in Wuhan might be more credible if it was supporting an independent investigation into the disease, but instead authorities have repeatedly proved obstructive.
WHO investigators who visited Wuhan earlier this year were not able to visit the food market linked to the initial outbreak. A new team is expected to head to China soon to build on initial work by a Chinese team, but they still don't have a date for travel, with the WHO saying only that they will travel "in due time".
Understanding the origins of Covid-19 is vital to efforts to prevent the next pandemic. Unfortunately, for now Beijing seems more focused on the question of who should carry blame for the disease, than on understanding where it came from.
"What we're seeing at the moment is indicative of where the Chinese government wants all this to come out – and that place is certainly not an open, accountable effort to determine what went wrong and ensure that it never happens again," Small said.
===
USA ROWS BACK WITH NEW CIA VIRUS NARRATIVE
Local Chinese officials hid virus dangers, U.S. officials say
By Isabella Kwai and Natasha Frost - NYT - 20. August 2020
For months, a global backlash has built against China over its handling of the coronavirus crisis.
But a new U.S. intelligence report concludes that top officials in Beijing were in the dark in early January and that it was local officials in Wuhan and in Hubei Province who had tried to hide information from central leadership.
The internal report, a consensus of the C.I.A. and other agencies, could lead to a shift in U.S. policy on China and how we talk about the virus's timeline. It is also consistent with assessments by experts of China's opaque governance system.
Details: Local officials often withhold information from Beijing for fear of reprisal, current and former American officials say.
Impact: "It makes a huge difference if it was Wuhan or Beijing," said Michael Pillsbury, a China scholar at the Hudson Institute who informally advises President Trump. It could give American officials a push to try to engage in good-faith negotiations with Beijing, he said.
===
"The virus is not of natural origin and did not emerge in Wuhan"
Li-Meng Yan, a virologist who fled to the US, has claimed that China deliberately withheld information and that Covid-19 is not a naturally occurring virus.
By AS - 27. July 2020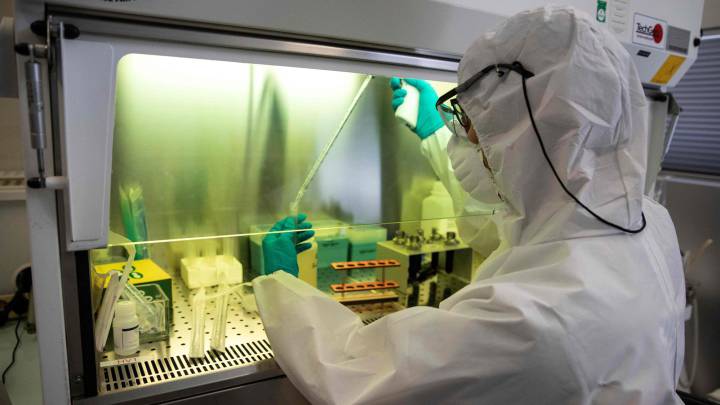 A Chinese virologist who fled the country for the United States has claimed that the government of Xi Jinping has been covering up the truth about the coronavirus pandemic and that she is gathering "solid evidence" about the real origins of Covid-19. "The virus did not originate in nature and did not emerge from the market in Wuhan," Li-Meng Yan, who says she was employed by the Chinese authorities to study the coronavirus alongside the World Health Organization (WHO), said in an interview with Spanish daily El Mundo.
Yan made similar claims on Fox News in the US, telling the station that China knew about the existence of the coronavirus before the outbreak in Wuhan was officially announced in December 2019.
Conspiracy theories concerning Covid-19 have abounded since a pandemic was declared by the WHO on 11 March. Some believe the coronavirus is linked to 5G technology while others have proposed the theory that it is a lab-based virus and not a naturally occurring disease. Although it has never been officially confirmed, the novel coronavirus is thought to have originated in a so-called "wet market" in Wuhan, where live animals are available for sale. Early reports indicated the virus initially made the jump from animals to humans through bats.
US President Donald Trump has consistently blamed China for not acting quickly enough to contain the novel coronavirus and has himself suggested that the World Health Organization, from which he promised to withdraw the US in May, failed to carry out its duties as an international watchdog by allowing China to delay or withhold information about the outbreak.
Yan told El Mundo that she first became aware of what was happening in China when a member of the country's Centre for Disease Control and Prevention told her "that in Wuhan [the authorities] already knew that it was a new strain of SARS and that they had even completed genome sequencing."
"Wuhan is not the origin of the outbreak"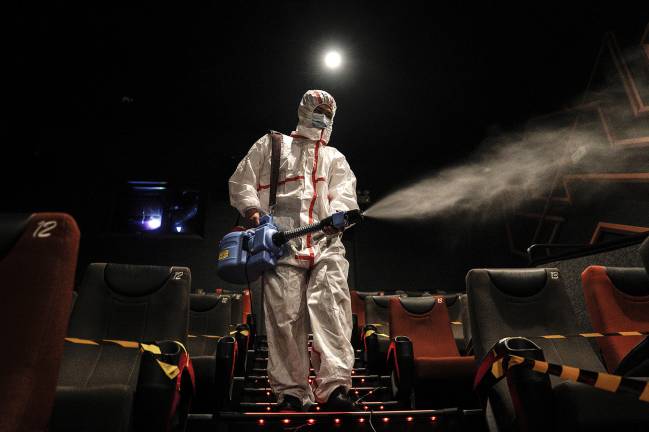 Yan told El Mundo she is working on a "report based on solid medical evidence to provide the truth about the virus and its origins."
"The market in Wuhan is not the source of the outbreak and a wild animal is not the intermediary host," Yan said. "The coronavirus did not originate in nature. The market is just a smokescreen."
The virologist added that she has copies of all the conversations she held with her colleagues about Covid-19 and claimed that China suppressed information from the outset: "The government deliberately withheld information about the virus. For weeks, they denied that medical personnel were being infected while patients displaying Covid-19 symptoms were left in communal areas of hospitals without being isolated and without any kind of PPE."
WHO alert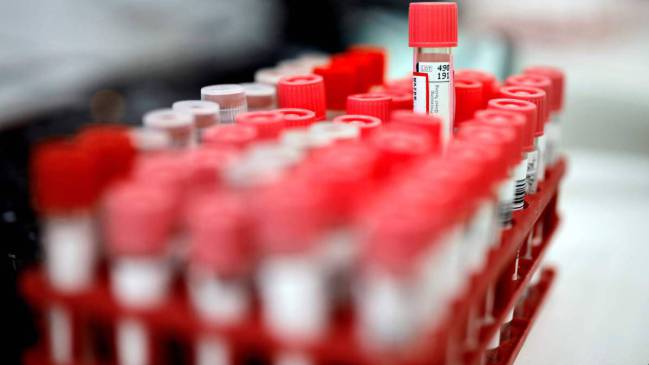 Yan also stated that she warned a WHO contractor, Lee Poon, about the rapid spread of the coronavirus. The virologist said she was told to remain silent on the subject so as not to endanger her life. "He told me to be careful, to not step on the red line; that is to say, to not go against government procedures or question their principles. If not, I would find myself in trouble and I could disappear," Yan said.
However, the WHO has roundly denied these claims, stating that they have no record of Yan working at a high-level lab specialized in virus detection and pandemics pertaining to the WHO. The organization also said it has no record of anyone named Lee Poon on file.
===
BACKGROUND:
Globalists Susceptible to Their Own Virus
Amazing Polly March 7th, 2020.
This Covid-Cor0nA virus thing is damaging the Glob@lists' network and exposing their weaknesses!
===
China government spokesman says U.S. army might have brought virus to China
MARCH 12, 2020
BEIJING (Reuters) - Chinese Foreign Ministry spokesman Zhao Lijian wrote on his Twitter account on Thursday that the U.S. military might have brought the coronavirus to the Chinese city of Wuhan, which has been hardest hit by the outbreak.
"When did patient zero begin in US? How many people are infected? What are the names of the hospitals? It might be US army who brought the epidemic to Wuhan. Be transparent! Make public your data! US owe us an explanation!" Zhao tweeted in English.
(This story corrects typo in headline to "brought" not "bought")
Reporting by Beijing newsroom; Writing by Ben Blanchard; Editing by Mark Heinrich
Our Standards:The Thomson Reuters Trust Principles.
===
Is Amazon Secretly Working on a Cure for the Common Cold?
Maybe...but no one really knows why.
By Courtney Linder - 11. March 2020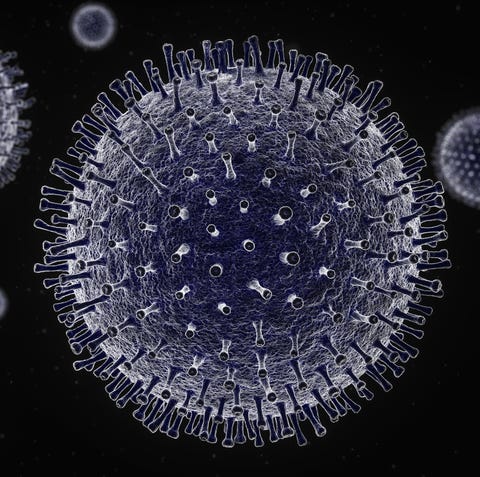 xia yuanGetty Images
Amazon is working on a cure for the common cold as part of its secretive "Project Gesundheit," skunkworks group, according to a report in CNBC.
Grand Challenge, a research and development group under Amazon Web Services, heads the years-long effort.
---
Medical researchers have been seeking out a cure for the common cold for nearly 70 years, all to no avail. Now, an unlikely vaccine development group thinks that it can realize the ever-elusive solution—and it's happening at Amazon.
A small group of the tech company's employees, part of a skunkworks group called "Grand Challenge," have been quietly working on a cure over the last few years, according to a report in CNBC, and the effort is called "Project Gesundheit." According to that report, Grand Challenge hopes to create a vaccine, but is also investigating other cures or prevention methods.
While it's generally understood that it's near-impossible to come up with a vaccine—given that there are so many strains of rhinovirus and coronavirus, which cause the weeklong illness—Amazon could isolate the most common strains of these viruses and look for a cure. But even then, cold-causing viruses are known for their ability to mutate and develop resistance to drugs.
The history of searching for a common cold cure also is full of noble-yet-failed attempts. These efforts date back to the 1950s, when the rhinovirus was first isolated, and continue up through 2019, when Stanford researchers said that they've developed a way to pause reproduction of rhinoviruses for a possible vaccine.
Attempts To Cure The Cold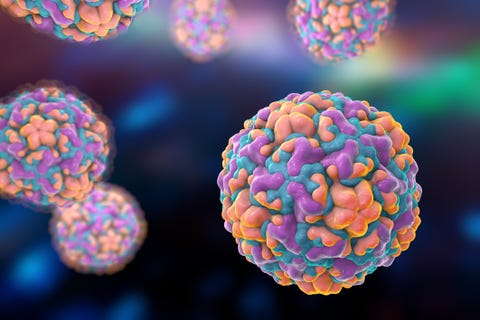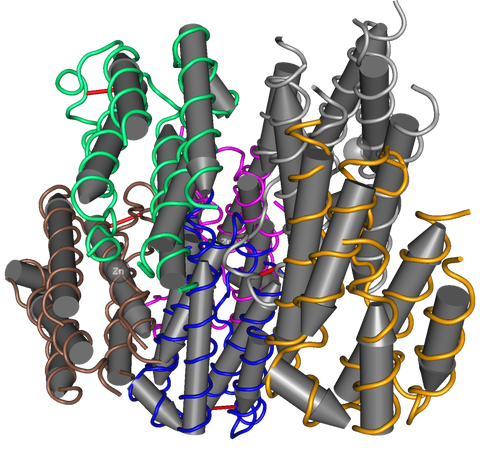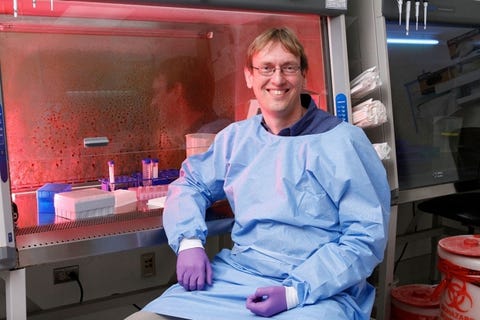 1956: Rhinovirus first discovered - Dr. Winston Price at John Hopkins University was the first to isolate the rhinovirus, a class of 160 viruses that are known to cause the common cold. They're among the smallest viruses, with a diameter of about 30 nanometers (by comparison, the smallpox virus is about ten times larger). KATERYNA KON/SCIENCE PHOTO LIBRARY Getty Images
Amazon certainly has the money to fund this research, but why would an e-commerce company want to do battle with the common cold? Amazon hasn't publicly acknowledged Grand Challenge so it's unlikely we'll know in the near future, though Amazon CEO Jeff Bezos is known for his grand—if not entirely plausible—ideas.
In any case, Amazon is not alone. The Stanford team continues its search for a possible cold vaccine, and researchers at the Chan Zuckerberg Biohub, funded by Facebook CEO Mark Zuckerberg, are doing the same.
But if history is any indicator, you'll still need to stock up on chicken noodle soup and Tylenol for the foreseeable future.
Author:
READ MORE: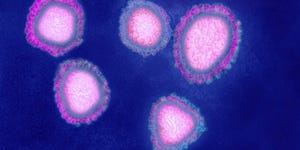 What You Need to Know About the Coronavirus
===
Flu Vaccine Increases Coronavirus Risk 36% Says Military Study
By Benjamin Krause - 11. March 2020
A recent military study shows military personnel evaluated who received the flu vaccine were at 36 percent increased risk for coronavirus with varied benefit in preventing some strains of the flu.
"Examining noninfluenza viruses specifically, the odds of both coronavirus and human metapneumovirus in vaccinated individuals were significantly higher when compared to unvaccinated individuals (OR = 1.36 and 1.51, respectively) (Table 5)."
The flu vaccine studied demonstrated varied benefit in flu prevention – – some strains showed significant benefit while others did not.
Titled, Influenza vaccination and respiratory virus interference among Department of Defense personnel during the 2017–2018 influenza season, the report on the study addresses the phenomena of vaccine virus interference of the influenza vaccine.
Flu Vaccine Interference
Paraphrasing, the study highlights the value of the human body's ability to fight against viruses. Apparently, by contracting influenza, the body naturally "may reduce the risk of non-influenza respiratory viruses…"
Due to the flu vaccine's "interference" with the naturally occurring biological process, there may be an increased risk of contracting non-influenza viruses:
"While influenza vaccination offers protection against influenza, natural influenza infection may reduce the risk of non-influenza respiratory viruses by providing temporary, non-specific immunity against these viruses. On the other hand, recently published studies have described the phenomenon of vaccine-associated virus interference; that is, vaccinated individuals may be at increased risk for other respiratory viruses because they do not receive the non-specific immunity associated with natural infection."
Why This Topic?
I started digging into this topic on the Department of Veterans Affairs' (VA) advice two weeks ago when I noticed the agency's top advice about coronavirus was to "get a flu shot".
This advice seemed a bit too simplistic when given to a population of largely elderly veterans with significant disabilities, vaccine histories, and exposures to various pathogens worldwide.
After writing about it, one reader sent an email citing this study in PubMed.
I was later provided a copy of the full study and reviewed it with an expert to verify my own conclusions based on the information in that report.
Informed Consent For Flu Vaccine
Now, the feedback I received that really caught my attention was mainly in a question: Is the heightened risk of coronavirus and other pathogens worth the benefit of the influenza vaccine based on this study as broken down in Table 5 above?
The column to focus on is "OR" in Table 5.
Coronavirus is 1.36 meaning 36% higher risk.
The influenza virus overall is 0.57 meaning the risk of contracting the flu was reduced overall. Three variants of flu did not receive a statistically significant reduction in risk.
Three of 8 evaluations noted a statistically insignificant benefit for the flu shot. Meanwhile, shot takers were at increased risk for coronavirus of 36%. I would bet $1 that this year, many Americans would likely rethink taking the vaccine with that bit of information.
If VA has this information, and they likely do, should the agency be required to share this increased risk factor with individuals considering the shot?
Studied Military Population
The study, published in the scientific journal Vaccine January 2020, was conducted by the Armed Forces Health Surveillance Branch Air Force Satellite at Wright-Patterson AFB, OH.
Taken at face value, the study indicates people who receive the flu vaccine are at increased risk for coronavirus pre-COVID-19. Like veterans, current service members, school teachers, and medical professionals, the study population consisted of a population with a history of being heavily vaccinated.
"The DoD provides a unique population for vaccination studies as mandatory vaccination against influenza is required by the DoD for all Active Duty and Reserve Component personnel. This study aims to examine the relationship between specific respiratory viruses and influenza vaccination. The protocol for this study was reviewed and approved as exempt by the Air Force Research Laboratory Institutional Review Board."
Future § 1151 Claims For Malpractice?
Will veterans who contract the coronavirus after receipt of the flu vaccine based on VA's top recommendation be eligible for § 1151 claims for malpractice?
How will the US Court of Claims – Vaccine Court handle an influx of US citizens injured by contracting the coronavirus due to the significant risk in the study?
Given that this report was published by DOD researchers in a scientific journal, why is VA telling veterans to get the influenza vaccine?
What is the motive behind their advice?
Veterans, and many disabled veterans, may be at higher risk of contracting coronavirus based on vaccine history alone. That is especially true for veterans who took the flu vaccine at the encouragement of VA doctors.
Who stands to gain with the current recommendation?
There are winners and losers with each of these decisions. The virus itself appears to more severely impact the elderly, of which the veteran population has many.
How about Vietnam veterans exposed to toxic herbicides?
This virus is basically a death sentence for our poorly treated disabled Vietnam veterans who rely on VA to provide safe and effective medical care for their diabetes, cancer, hypertension, etc.
Ask Your Doctor
I encourage all readers to do your own research. Ask your VA medical doctor about this study and whether they agree with the blanket recommendation of the agency to get a flu shot to get ahead of coronavirus.
Is this solid medical advice?
For those interested, the study's data came from the Department of Defense Global Respiratory Pathogen Surveillance Program (DoDGRS) is a DoD-wide program established by the Global Emerging Infections Surveillance and Response System (GEIS).
The individuals included in the study provided respiratory specimens to the DoDGRS for 2017-2018 influenza season. Individuals who were sick prior to receipt of the flu vaccine were excluded from the study:
"All people submitting a respiratory specimen to the DoDGRS for the 2017–2018 influenza season were eligible for the study. The influenza season began 1 October 2017 and ended 29 September 2018. Those who submitted a sample and only tested positive for Chlamydia pneumoniae and/or Mycoplasma pneumoniae were excluded because these illnesses are bacteriological in nature, not viral. People with influenza and non-influenza coinfections were excluded because they could not be uniquely classified as either influenza or non-influenza respiratory virus. Individuals with multiple specimens collected during the season were also removed from the study as they could have had multiple different viruses over the season. Specimens where neither vaccination status could be obtained via databases nor a questionnaire was completed were excluded because vaccination status could not be confirmed. Subjects who were ill before receiving vaccination were excluded as vaccination status would therefore be unrelated to illness. Lastly, those people for whom the laboratory rejected the specimen were not included in the final study population."
Be Optimistic But Careful
From what I can tell, the odds of being exposed in the US are high. The death rate if you get sick is high enough to warrant concern.
Wouldn't it be nice to get good advice from the socialized healthcare system managed by the VA that is supposed to provide us with care?
For some non-US centric news about the virus, I wanted to include a YouTube video of 60 Minutes Australia about their perspective on the disease.
Now, this video pushes the narrative that the disease originated from the wet markets in Wuhan that also happened to be located near the level 4 biological laboratory studying the virus. I do not believe we know enough to confirm whether the origin is from such markets or manmade.
Getting Your Flu Shot?
I am personally not getting the flu shot and do not plan on taking any vaccines moving forward beyond what I was forced to take in the military due to vaccine injury.