The Hidden Military Use of 5G Technology (see remedy below)
By Manlio Dinucci - 16. December 2019
At the London Summit, the 29 member countries of NATO agreed to "guarantee the security of our communications, including 5G". Why is this fifth generation of mobile data transmission so important for NATO?
While the earlier technologies were perfected to create ever more advanced smartphones, 5G is designed not only to improve their performance, but mainly to link digital systems which need enormous quantities of data in order to work automatically. The most important 5G applications will not be intended for civil use, but for the military domain.
The possibilities offered by this new technology are explained by the Defense Applications of 5G Network Technology, published by the Defense Science Board, a federal committee which provides scientific advice for the Pentagon –
"The emergence of 5G technology, now commercially available, offers the Department of Defense the opportunity to take advantage, at minimal cost, of the benefits of this system for its own operational requirements".
In other words, the 5G commercial network, built and activated by private companies, will be used by the US armed forces at a much lower expenditure than that necessary if the network were to be set up with an exclusively military goal. Military experts foresee that the 5G system will play an essential role for the use of hypersonic weapons – missiles, including those bearing nuclear warheads, which travel at a speed superior to Mach 5 (five times the speed of sound). In order to guide them on variable trajectories, changing direction in a fraction of a second to avoid interceptor missiles, it is necessary to gather, elaborate and transmit enormous quantities of data in a very short time. The same thing is necessary to activate defences in case of an attack with this type of weapon – since there is not enough time to take such decisions, the only possibility is to rely on 5G automatic systems.
This new technology will also play a key role in the battle network. With the capability of simultaneously linking millions of transceivers within a defined area, it will enable military personnel – departments and individuals – to transmit to one another, almost in real time, maps, photos and other information about the operation under way.
5G will also be extremely important for the secret services and special forces. It will enable control and espionnage systems which are far more efficient than those we use today. It will improve the lethality of killer drones and war robots by giving them the capacity of identifying, following and targeting people on the basis of facial recognition and other characteristics. The 5G network, as a weapon of high-tech capacity, will also become the target for cyber-attacks and war actions carried out with new generation weapons.
As well as the United States, this technology is under development by China and other countries. The international disagreement concerning 5G is therefore not only commercial. The military implications of 5G are almost entirely ignored, because the critics of this technology, including many scientists, are concentrating their attention on its toxic affects for health and the environement, due to exposure to very low-frequency electromagnetic fields. This engagement is of course of the greatest importance, but must be linked to research on the military use of this technology, financed indirectly by ordinary users. One of its greatest attractions, which favours the dissemination of 5G smartphones, will be the possibility of participating, by subscription, in war games of impressive realism in direct contact with players from all over the world. In this way, without realising it, the players will be financing the preparation for war – but this time it will be a real war.
* This article appeared on Dec. 10 in the Italian web newspaper, Il Manifesto. Translation:Pete Kimberley
Author:
Manlio Dinucci is a Research Associate of the Centre for Research on Globalization.
The original source of this article is Global Research - Copyright © Manlio Dinucci, Global Research, 2019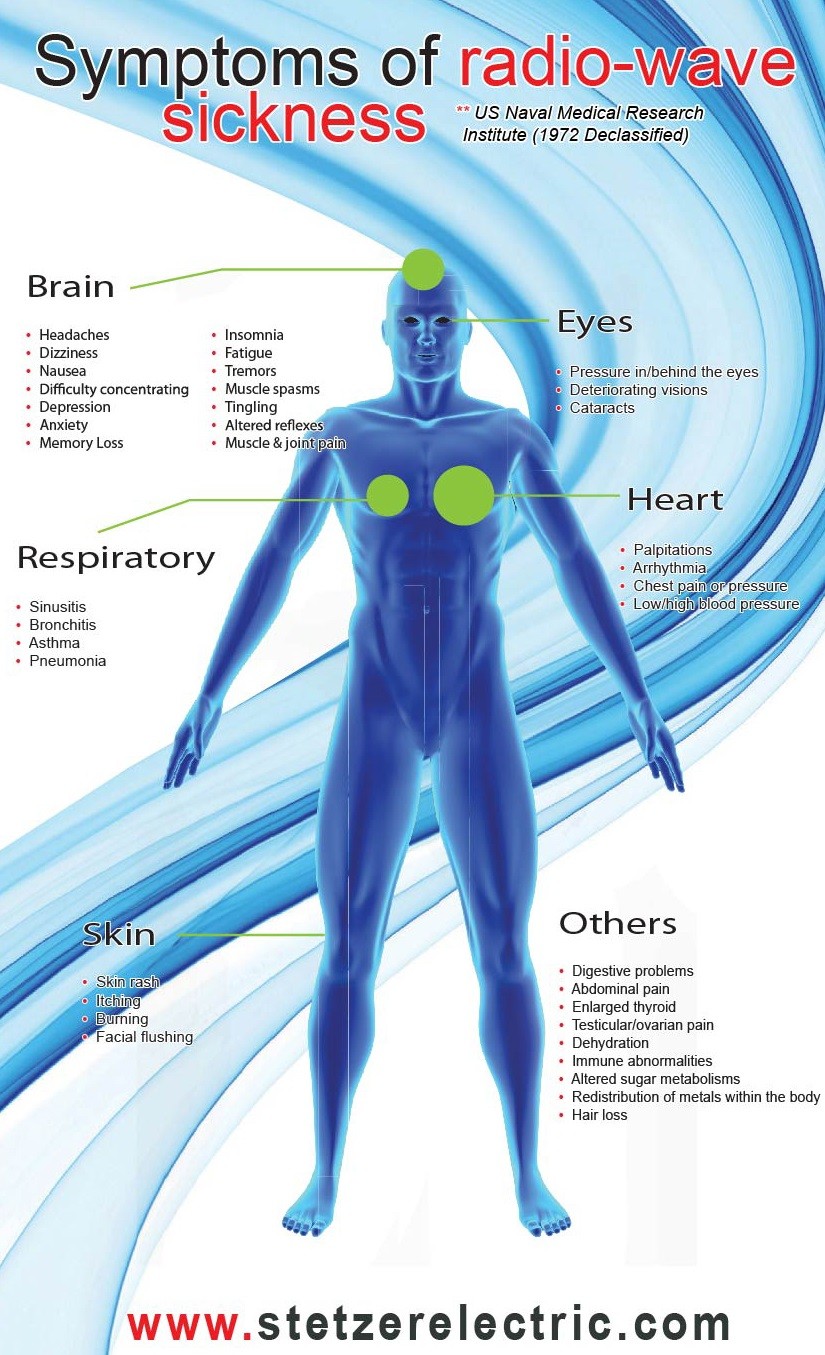 BREAKING: TELECOM WORKERS DESTROY CELL TOWERS TO WARN PUBLIC OF 5G DANGERS
DANGER OUT OF THE STRATOSPHERE IN KENYA
15. December 2019
Project Loon, the sister company of Google and also owned by Alphabet have received overflight permisions for Kenya and Uganda. They say they would operate 4G/LTE, but insiders revealed that the system also can be equipped for 5G at any time.
Unknown to and unobserved by the public - and most importanly without any consent given by the people - intrusive Google is already operating since several years in Kenya to test and prepare the Loon launch. They have teamed up now with Telkom Kenya, which freed itself from Orange and is under control of the state.
However, in December it was not only announced that Google had received the longterm overflight permissions for Kenya and Uganda, but also that Telkom is in the process to merge with Airtel, which would leave the country with only one other mobile communication providers: Safaricom. Airtel is the ccommunications corporation that at present complies with India's crackdown on Kashmir and has shut down the internet there.
Google to Launch Balloon Internet System in Rural Kenya
---
by VOA
The code has been copied to your clipboard.
The URL has been copied to your clipboard
No media source currently available
0:005:130:00
Direct link
A Google-backed project to bring internet connectivity to rural areas around the world is set to launch its first service in Kenya.
The project is led by Loon, which is owned by Google's parent company, Alphabet. Large balloons carry solar-powered equipment high in the sky to send high-speed internet signals to the ground.
Loon officials told the Reuters news service that its balloons are expected to reach Kenya in the coming weeks.
Loon began testing the system in 2011, but this is the company's first market test.
The project involves Telkom Kenya, the country's third-largest telecommunications company. The service will sell 4G internet service to people living in a rural, mountainous area. Kenyan transportation officials said they expect to give final approval to the project this month.
Loon aims to bring high-speed internet connectivity to places where populations are "unserved or underserved." The sky-based system can deploy to areas where there are too few people to support the building of signal equipment on the ground.
The balloons that lift the equipment are about 24 meters tall and eight meters wide, Loon says in a description on its website. It is made of a plastic material that is built to last at least 100 days.
The balloons are filled with gas that is lighter than air and rise up to 20 kilometers into the sky – a height twice as high as airplanes fly. This helps the balloons avoid weather problems and wildlife.
Loon balloons move through the skies by wind currents that carry them up and down during the flight path. They are designed to link up with a team of balloons over areas lacking internet connectivity.
Stations on the ground send signals from local internet service providers up to the balloons. These signals are then fed back to earth in a similar way to how satellites work. People on the ground can then connect to the high-speed internet service.
Loon says solar collectors power the equipment during the day and charge a battery to run the system at night. When the life of the balloon ends, a parachute self-deploys to guide it back down to the ground.
The sky-based system already showed success in temporary service launches in Peru and Puerto Rico during natural disasters.
Loon says its balloons were operational in 48 hours in May after a powerful earthquake struck a rural part of Peru. In the U.S. territory of Puerto Rico, Loon balloons were deployed after Hurricane Maria hit in 2017. In both cases, the equipment was provided for free to make up for internet signals that had been cut.
Alastair Westgarth heads Loon. He says that, in addition to Telkom Kenya, several other telecommunications companies are close to signing deals with the company. He did not provide details.
Officials at several wireless carriers told Reuters they are still exploring the possibilities of working with Loon.
Hervé Suquet is head of technology and information for Orange Middle East and Africa. He said Loon first needs to prove itself in Kenya. "If the results are positive, we would then be potentially interested," he said in a statement.
Kuwait-based carrier Zain Group said it, too, is watching the Kenyan trial closely before making a decision on Loon.
I'm Bryan Lynn.
Bryan Lynn wrote this story for VOA Learning English, based on reports from Reuters, Loon and Medium.com. Ashley Thompson was the editor.
Google's Internet Balloons To Take Flight Over Rural Kenya
By Mark Newton,
A Google operated project to deliver internet access to remote locations is soon to become a reality for farmers in Kenya.
©Loon claims its balloons will spread internet to the world's most remote locations
For many individuals in remote locations, reliable access to internet is a luxury which is often prohibitively expensive or simply not available at all. Due to this, many in rural farming communities do not have the connectivity or ability to better sell their wares, communicate with customers and access vital information.
Several years ago Alphabet Inc. - the parent company of search engine behemoth Google – launched Project Loon with the goal of providing isolated rural communities with internet access via internet dispensing helium balloons. This week, Alphabet announced that Project Loon has graduated into its own company, simply titled Loon, and that it has already partnered with a Kenyan telecom company to provide internet to isolated communities.
Cell Towers at the Edge of Space
Loon plans to work with Kenyan Telkom to deliver a fleet of tennis-court-sized helium balloons to be used across Kenya. Each balloon is essentially a cellular tower floating at the edge of space and carries an antenna from which internet can be dispensed over a 5,000 km square area. By traveling in the stratosphere at the height of 12 km, the balloons can avoid potentially dangerous encounters with air traffic, storms and wildlife.
The balloons are made of polyethylene and powered by solar panels. They are designed to ride on the winds for months at the time, with the software aboard making predictions of wind speed and direction to better co-ordinate their navigation. The balloons are launched by Loon's custom-built mobile 'Autolaunchers', which can send a balloon up into the sky every thirty minutes if required. With this technology, Loon hopes to quickly set-up a network and maintain it in the event a balloon goes down.
Loon's solution to providing internet access is particularly attractive to Kenya, a country that has long struggled with the issue of providing internet over large areas. Installing traditional infrastructure in Kenya's hinterland is fraught with difficulty considering the distances that need to be covered between population centers and rural areas. There are alternatives to Loon, however, including WE! Hub, a project to create internet, electricity and water hubs in rural Kenya.
Despite the impressive potential, not everyone is enthusiastic about introducing a global conglomerate into rural Kenya. In particular, Loon's partnership with Telkom effectively creates a monopoly on providing internet coverage over a large swath of Kenya, placing rural communities at the mercy of Alphabet and Kenya Telkom. Ken Banks, the head of social impact at Yoti and an expert of African connectivity told the BBC:
"Once these networks are in place, and dependency has reached a critical level, users are at the mercy of changes in business strategy, pricing, terms and conditions and so on.

This would perhaps be less of a problem if there's more than one provider - you can simply switch network - but if Loon and Telkom have monopolies in these areas, that could be a ticking time bomb."
This technology will also only be effective if it provides internet access at a reasonable cost. Currently, 1GB of internet data across Africa costs, on average, nine times more than the UN Broadband Commission recommendation of 2 per cent of gross monthly income. Without meaningful competition, Alphabet could effectively charge what they please, or impose restrictive policies and contracts.
Indeed, the exact details of the deal between Loon and Telkom have also not been disclosed.
Kenya will use Alphabet Internet Balloons to provide internet to rural areas
Brian Wang | July 6, 2018
Kenya will use the Alphabet X (Google) Loon high-speed internet balloons to provide internet to its rural population. Google Loon already provided internet to 250,000 people in Puerto Rico after the hurricane last year.
There are 51 million people in Kenya but only 14 million are in cities. This means 37 million people are in rural areas.
* Only 40% of the Kenyan rural population has access to electricity
* 26% of Kenya's people have internet
Google might be able to double Kenya's internet access to 50% in a short time. Further improvement would depend upon progress with electrification.
Google Loon has demonstrated data transmission between balloons over 100 km apart in the stratosphere and back down to people on the ground with connection speeds of up to 10 Mbps, directly to their LTE phones.
Google Loon has auto launchers which are able of safely and consistently launching a new balloon every 30 minutes. They have flown over 25 million km of test flights to date since the project began. One balloon set an endurance record of 190 days in the stratosphere.
About 12 months ago, Google released about ten Project loon balloons around Marsabit, Nyeri, Nanyuki and Nakuru in Kenya.
Each balloon transmits internet over an area 80 kilometers in diameter. Kenya is roughly 800 kilometers east to west and 1000 kilometers north to south. About 140 Alphabets loons would be able to blanket the country in Internet.
Google's balloon-powered High Speed internet now in Kenya
Introducing Google's Project Loon
By Ngesa Marvin - Aug 20, 2017
Google's balloon-powered high-speed internet service known as "Project Loon" has started testing in Kenya. They released approximately ten balloons around Marsabit, Nyeri, Nanyuki and Nakuru last month. The development program will provide high internet speeds within the areas. So what is project Loon?
Project Loon
It is a network of giant balloons traveling on the edge of space, build with the audacious goal of beaming internet access to people in rural and remote areas worldwide. The project is a part of the x unit of Google's parent company Alphabet.
The pilot test and several other tests elsewhere in the world are being used to improve the technology in preparation for the next stages of the project.
Top 5 amazing Technologies in Project Loon
Artificial Intelligence
Project Loon balloons travel approximately 20 km above the Earth's surface in the stratosphere, well above airplanes, wildlife, and weather events. In the stratosphere winds are stratified, and each layer of wind varies in speed and direction.
To get balloons to where they need to go, Project Loon uses predictive models of the winds and decision-making algorithms to move each balloon up or down into a layer of wind blowing in the right direction(Clustering balloons).
All these takes place in flight capsule which contains the brains of the system for command and control of the Loon balloon.
By moving with the wind, the balloons can be arranged to provide coverage where it's needed. Before, the project used control algorithms that are hard-coded( human-coded algorithms). This kind of automation frees the team up to work on other problems.
2. Wireless Connectivity — IoT
The balloons carry a small package of communications devices which include Transceivers. In radio electronics, a transceiver is basically a transmitter and a receiver in a single package. They are used to transmit connectivity from ground stations, across balloons, and back down to users' LTE phones.
Initially it was planned that Google would purchase proprietary space on the radio spectrum so Loon balloons could operate independently of existing wireless networks. But Google has done away with that plan and instead balloons will be leased to cellular companies like Safaricom, Airtel and Telkom Kenya.
The balloons use patch antennas (directional antennas) to transmit signals to ground stations or LTE users.
Google has demonstrated data transmission between balloons over 100 km apart in the stratosphere and back down to people on the ground with connection speeds of up to 10 Mbps, directly to their LTE phones.
3. Green Energy — Solar
Project Loon has taken the most essential components of a cell tower and redesigned them to be light enough and durable enough to be carried by a balloon 20 km up in the stratosphere.
It has a small box under the balloon which contains circuit boards that control the system, radio antennas to communicate with other balloons and with Internet antennas on the ground, and lithium ion batteries to store solar power so the balloons can operate throughout the night.
All these are powered by an array of solar panels mounted at a steep angle to effectively capture sunlight at higher latitudes. The panels can produce about 100 Watts of power in full sun, enough to keep the electronics running, along with charging a battery for use at night.
4. Long Term Evolution — LTE/4G
The whole infrastructure is based on LTE; the eNodeB component (the equivalent of the "base station" that talks directly to handsets) is carried in the balloon. Initially, the balloons communicated using WiFi (unlicensed 2.4 and 5.8 GHz ISM bands), but they then switched to LTE.
Long-term evolution (LTE), also known as 4G, is a rapidly growing common global technology that's continuously evolving to offer unprecedented data rates, higher capacity, and new levels of user experience.
The LTE specification provides downlink peak rates of 300 Mbit/s, uplink peak rates of 75 Mbit/s and QoS provisions permitting a transfer latency of less than 5 ms in the radio access network. LTE has the ability to manage fast-moving mobiles and supports multi-cast and broadcast streams. LTE supports scalable carrier bandwidths, from 1.4 MHz to 20 MHz and supports both frequency division duplexing (FDD) and time-division duplexing (TDD).
LTE is overlaid on 3G network and therefore supports Seamless LTE/3G interworking. 3G provides a consistent broadband experience when users move outside LTE coverage, and voice services across the network. 3G also enables global voice and data roaming for LTE devices.
5. GPS — Reuse and recycling
Project Loon team tracks the location of every balloon using GPS, coordinating directly with the local air traffic control to bring each one safely to ground targeting sparsely populated areas. When a balloon is ready to be taken out of service, the lift gas keeping the balloon aloft is released and the parachute deploys automatically to bring the balloon to the ground in a controlled descent. The recovery teams then collect the equipment for reuse and recycling.
Other companies
Google is not the only company set on bringing the internet to the masses. Facebook's connectivity lab is also working on AQUILA, a solar-powered aircraft with a wingspan bigger than a Boeing 737, that can stay up for months on end hoping to do the same.
Tracking Project Loon Balloons
Here is how to Keep Your Eye on the Balloons.
ADS-B receiver is among the equipment contained in the helium balloons. This surveillance technology enable them to be tracked making them visible on Flightradar24.
The easiest way to find a Loon balloon is to just look for the balloon icon on the map. You're most likely to see a Loon balloon over the equator. To search directly for a Loon balloon, use call sign "HBAL".
Note that these balloons do not necessarily transmit their type, some may appear as aircraft icons until Flightradar24 updates them on their database.
WRITTEN BY
IoT at GDGs, SSA | Intel AI Ambassador | Co-Lead, GDG Nairobi | EEE — Telecom Engineer, Hacker & Maker - Android+Electronics+AI #IoT #5G Freak | Opinions = Mine
Welcome to The IoT Xtreme Ideas Lab. In this publication, I share do-it-yourself Electronics, Embedded systems & Internet of Things projects. I believe Education should be free & accessible to all. I am currently plotting world domination through Open Source, Software & Hardware.
Other projects from X — The moonshot Factory
Read about project Soli, a sensing technology that uses miniature radar to detect touch less gesture interactions.
Introducing Google's Project Soli
THE MILLIMETER WAVE RADAR TRACKS GESTURES
MARK STEELE ~ "Criminal 5G Enterprise & Deadly Spiritual War" [Age Of Truth] [HD]
22. December 2019
MARK STEELE has become a famous anti-5G campaigner and activist. He is a British weapons expert and Chief Technology Officer, who stirred up quite a controversy in his hometown of Gateshead in Northern England. He became known in the media for the court case in Gateshead, sometimes referred to as "The Gateshead 5G lamppost scandal".
He is now speaking internationally and giving lectures about the dangers and heath effects of rolling out 5G all over the world, and how it is all connected to a larger more sinister global government plan, part of a U.N. Agenda 21, New World Order depopulation plan. He calls 5G a WEAPON TO KILL PEOPLE!
He has been thoroughly investigating electromagnetic frequencies and radiation, and is now an expert on the topic, which has led media outlets and the local council to brand him as a "conspiracy theorist".
Mark Steele goes further in his investigation and is connecting the "man-made Climate Change CO2 scare" to 5G, as a fraudulent billion Dollar control plan, and cover-up for not wanting to discuss the real agenda behind the roll-out of 5G. He is also calling 5G and the connection to A.I. - Artificial Intelligence, for a spiritual war.
A LOT of eye-opening, informative and fascinating topics are discussed in this interview. Mark Steele was in Copenhagen, Denmark to speak at a 5G conference and to take part in an anti-5G demonstration around the Danish capitol, speaking at the main square. He is interviewed by AGE OF TRUTH TV´s investigative reporter and interviewer, Lucas Alexander, on November 24th 2019 - in this in-depth, hard-talk table-talk interview.
For more on MARK STEELE go to this website: https://www.saveusnow.org.uk